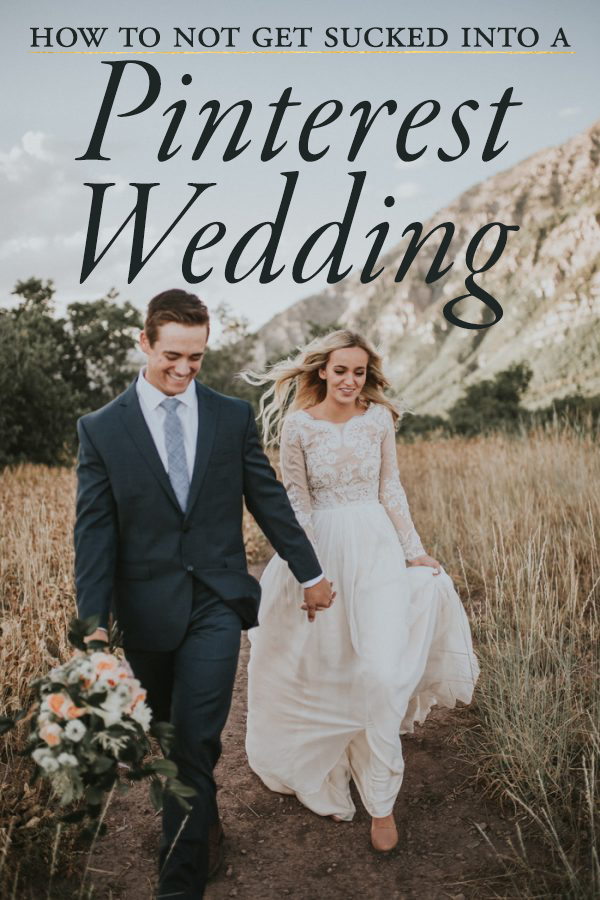 photo by Autumn Nicole Photography
Pinterest has become one of the most useful wedding planning resources in the history of time. How often have you heard someone who tied the knot pre-Pinterest say how much they wish the site had been around back when they were planning their big day? While you can find endless inspiration for wedding décor, bridal style, and DIY projects, Pinterest can be incredibly overwhelming and can even begin to take away from what's most important in your wedding day. If your wedding board is bursting with ideas and your pinning has gotten out of control, this post is for you!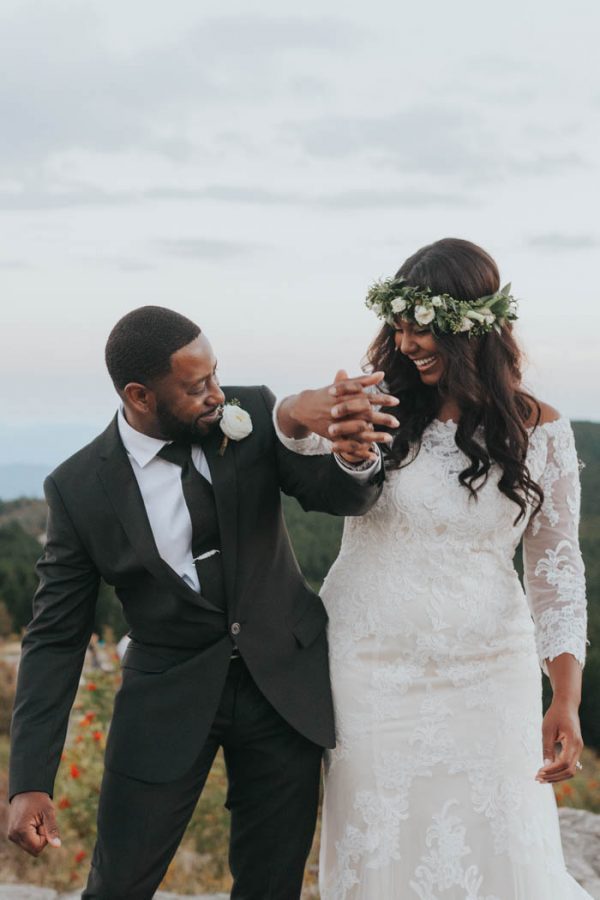 photo by Amelia Fletcher Photography
The Magic of You
A wedding is not only a celebration of your love and the beginning of your forever together, but also a representation of what is most important and beautiful to you as a couple. Those are the things you can't find on Pinterest (because you have to look inside to find them!). We know that sounds a little hokey, but it's true. Your wedding is special because it's yours. There is something remarkably magical about your connection as a couple, and that's what your friends and family want to come celebrate on your wedding day.
When it comes to planning your wedding, before evening opening Pinterest, start by making a list of things you love together. Waffles, Harry Potter, travel, making playlists, your dog, the type flowers you got on your first anniversary — these are the types of unique things that should be on display at your wedding. More memorable than your table décor is the meal you shared with your new spouse and guests around it; more important than your bridal hairstyle is the music you heard while letting it down to dance the night away. Let what makes your relationship exceptional be on display at your wedding, rather than the biggest trends Pinterest has to offer.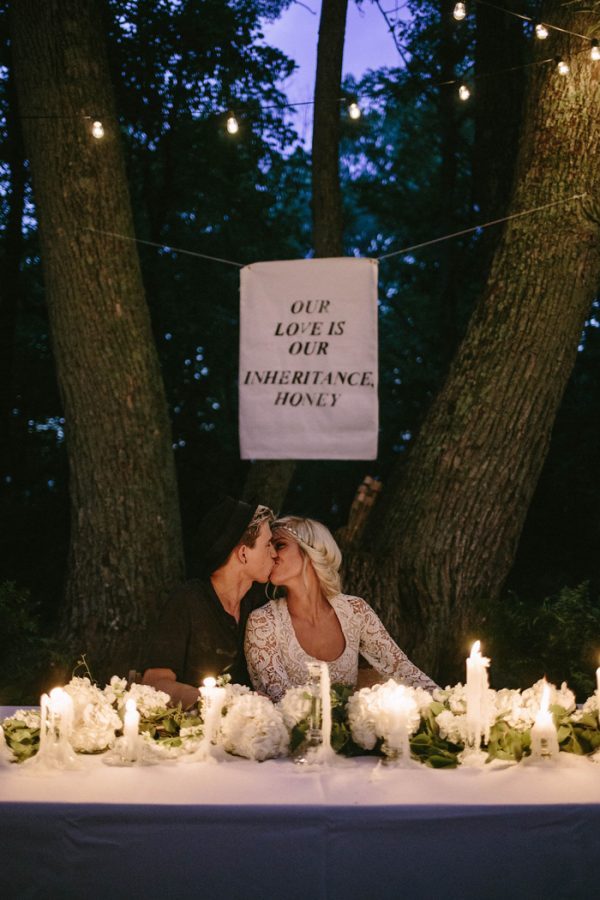 photo by Abby Floyd Photography
Reinterpret, Don't Copy
Once you've made a list of personal details you want included in your day, one of the things we do recommend is to make a mood board. Gathering inspiration in one place is a helpful way to see what you like and how to make those aspects of your wedding style cohesive. As you start to envision your wedding, don't forget to put your own spin on things! The pins you've collected for your mood board came from already-existing weddings. Instead of fully recreating what another couple did for their day, reinterpret what you can. For instance, if you love the bouquets from a particular wedding, either use the same flowers in a different color palette, or the same color palette with a different variety of blooms. If you love a banner hanging above the sweetheart table, pick a quote that is meaningful to you as a couple instead of reusing the one you pinned.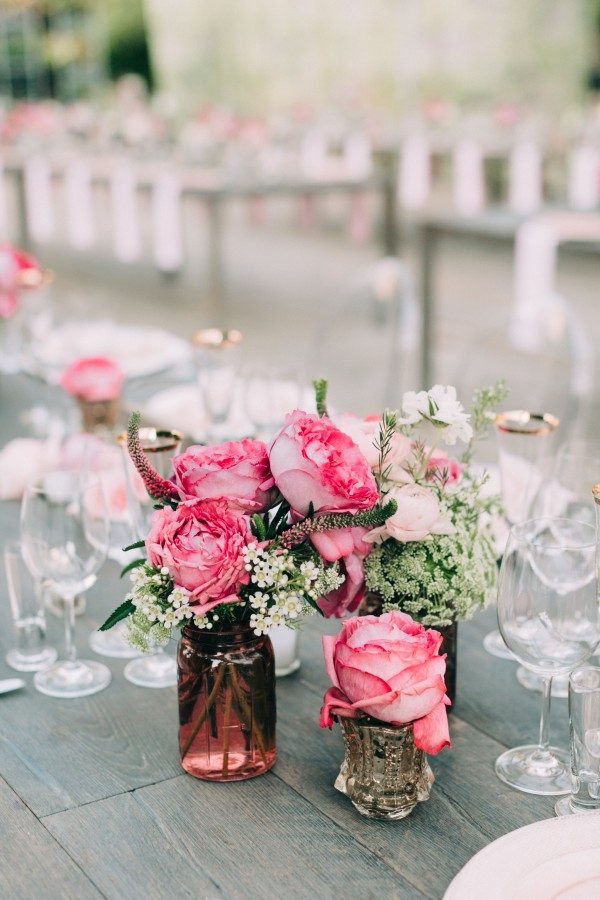 photo by Emily Delamater
Be Realistic about Your Budget
One of the most important ways to reinterpret what inspires you is to look into your own budget. You may or may not know how much another couple spent on certain details of their wedding, but you do know how much you have to spend. The easiest way to take a realistic approach to your décor is scale. Consider your centerpieces; if you love a wedding with many lush centerpieces down long farm tables, you can choose to make them either fewer or smaller. Perhaps having the same number of smaller centerpieces helps you achieve the look, or having only a few very lush pieces helps them each stand out.
Hiring a planner or florist can be especially helpful here as they can consult you on similar options to achieve the look you envision. Instead of scale, there may be a less expensive alternative. If we're still talking centerpieces, look to your florist for a suggestion on flowers that have a similar look to the ones you love but at a lower price point that is within your budget.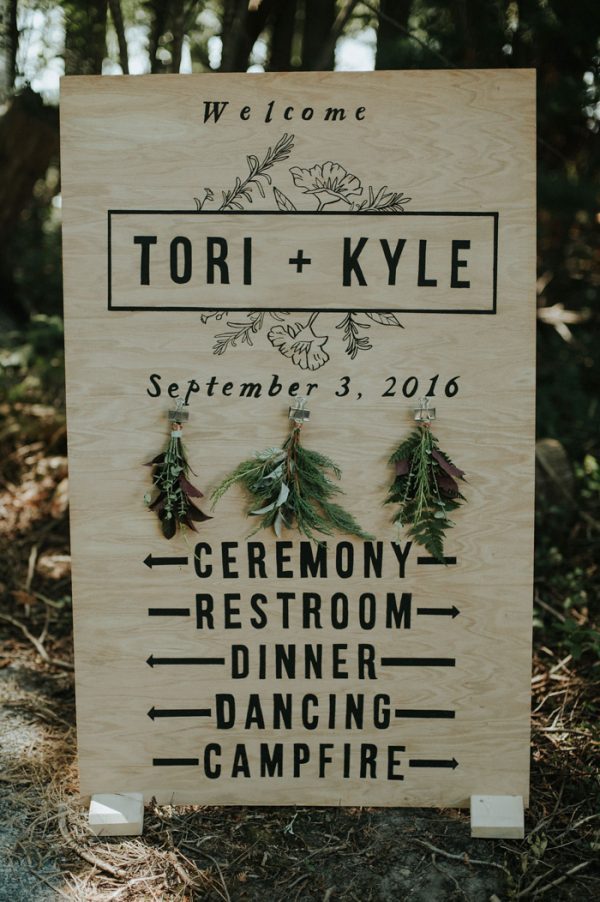 photo by Daring Wanderer
Know What You're Getting Into
When it comes to DIY, the most common mistake is overestimating how much someone can accomplish before the big day. There are three main considerations for DIY: cost, time, and resources. A lot of people assume that choosing the crafty route is choosing the inexpensive route, but this can be far from true! Depending on your project, you may end up spending more money on supplies doing it yourself than you would have purchasing or renting outright. Do some research into how much each material costs and the amount you will need (factoring in a little extra in case of a mistake — it happens!) and see if a DIY is actually more cost effective than leaving it up to someone else.
Time is, of course, a major factor in wedding projects because there is a concrete deadline — your wedding date! Be realistic with yourself about how much time you have before the big day, including the other wedding-related work you have and your non-wedding life schedule. While you may want to DIY several aspects of your day, you may only actually have time for one or two so that you can focus your attention on making them great (and not losing your mind along the way!).
Resources are something you will want to procure as early as possible. Not only does this include the materials to create your project, but any rentals (a table saw, for instance) or outside help you need. Schedule an equipment rental as soon as you know you will need it, and be sure to touch base with friends and family about both their schedules. Keep in mind that your bridesmaids and family members have their own projects in life to attend to, so they may not all be able to lend a hand. Don't count on anyone's help who hasn't been explicitly asked, and be mindful of their time when considering your own project timeline as well. Lastly, be sure to include the equipment rental costs into your project budget, as well as a few lunch dates with any bridesmaids who have spent long nights bringing your vision to life!
Is all this budget talk reminding you that you don't have one yet? Head on over to this post that breaks down how to set a wedding budget, plus six ways to save!