Choosing the perfect libations to celebrate your big day can be daunting, especially if you're trying to please a big crowd. Luckily, we spoke with Joni Whitworth from the award-winning Portland, Oregon bartending service, Mint & Mirth, who gave us some insider tips as well as yummy recipes for trendy and tasty cocktails. These summery drinks are all twists on classics and are sure to start your reception off with a kick!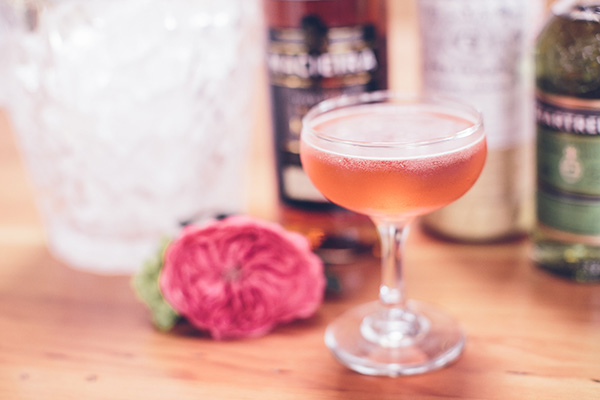 "The Early Picnic" Signature Cocktail:
2 oz tequila
3/4 oz meyer lemon shrub
1/4 oz lime juice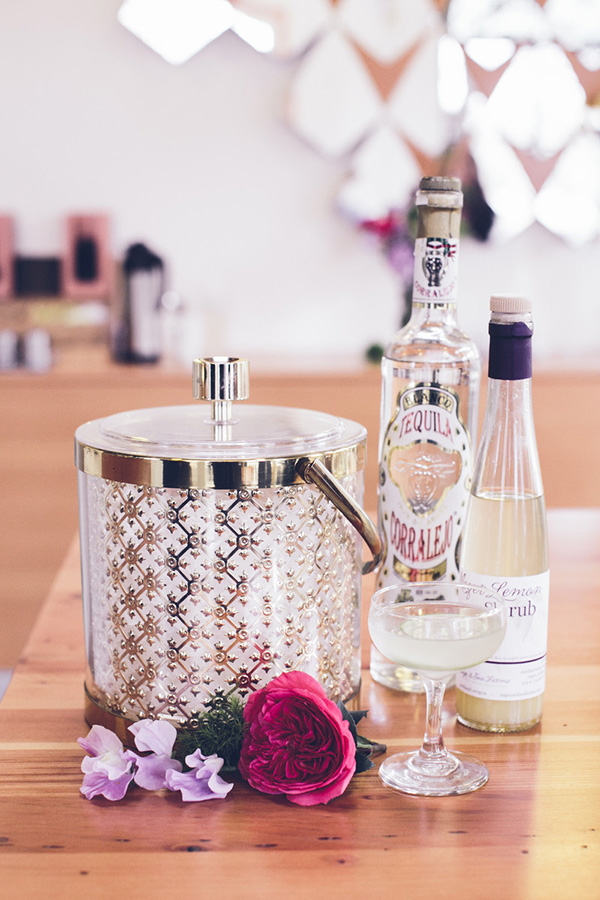 What advice do you have for couples selecting their signature cocktails?
Joni: If your budget is relatively tight, consider selecting just one light (vodka, rum, gin) and one dark (whiskey, bourbon, etc.). You're sure to please nearly everyone! If you have kids and teen guests, remember that most cocktails can be made into mocktails by substituting juice or soda for alcohol. That way kids and teens can still feel like they are part of the action. Also, check out distilleries in your local area. Tell them you are getting married and want to design cocktails for your wedding, you may be able to get a free tour and tasting!
"Change Your Clocks" Signature Cocktail:
1 1/2 oz Hendricks gin
3/4 oz mint shrub
topped with sparkling limeade
add a lime wheel garnish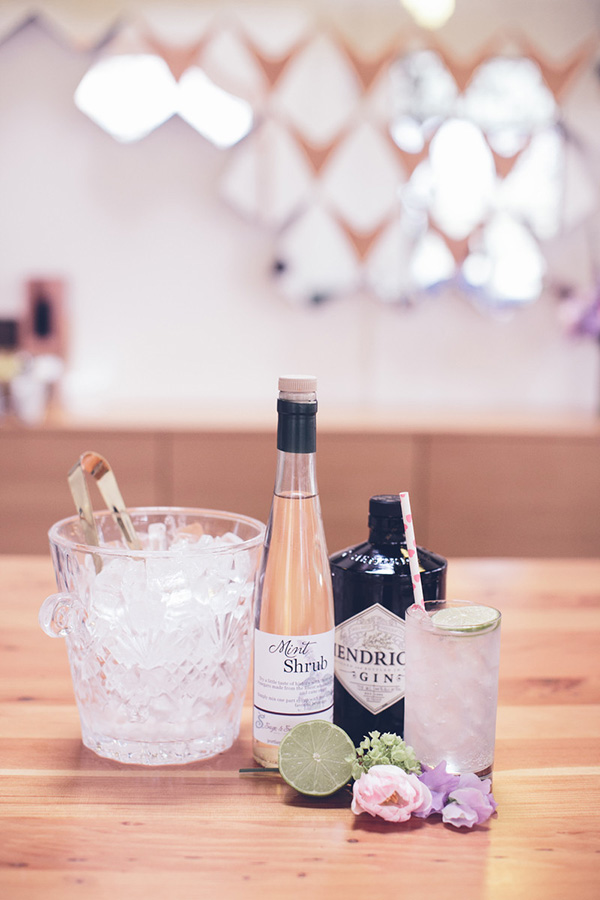 "Fresh Cut" Signature Cocktail:
1 1/2 oz gin
1/4 oz green chartreuse
3/4 oz lemon juice
dash of rhubarb bitters
tonic
add a lemon peel garnish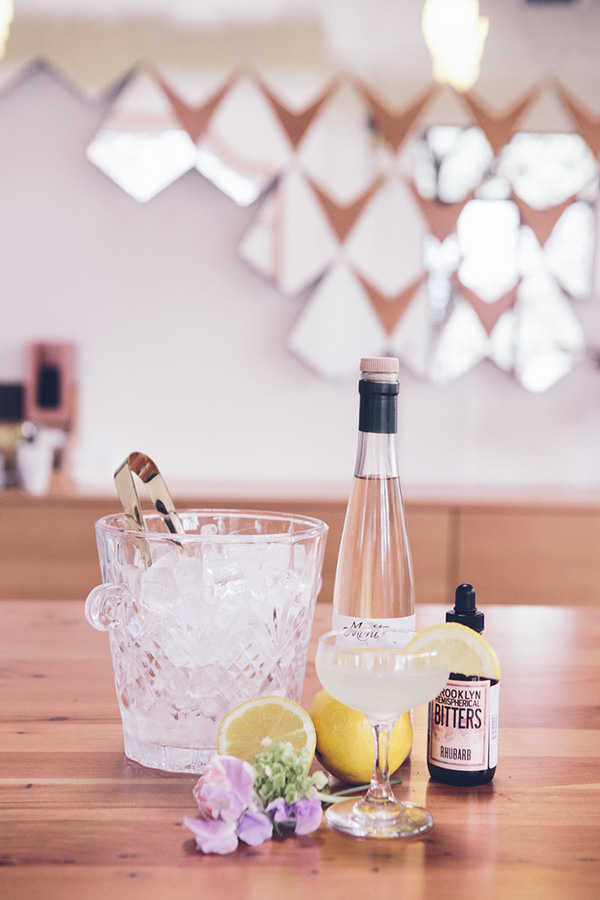 What are some of the trendiest ingredients in wedding cocktails this season?
Joni: Last summer I made variations on Meyer lemon drinks, such as Meyer lemon margaritas, Meyer lemon gin and tonics, and Bee's Knees. This summer, I'm crafting my clients' wedding menus around herbs, such as our tangerine thyme margarita.
"Miss Margarita" Signature Cocktail:
1 1/2 oz tequila
1/2 oz cointreau
1/2 oz lime juice
1/2 oz peach shrub
add a salt rim or dash of jacobsen salt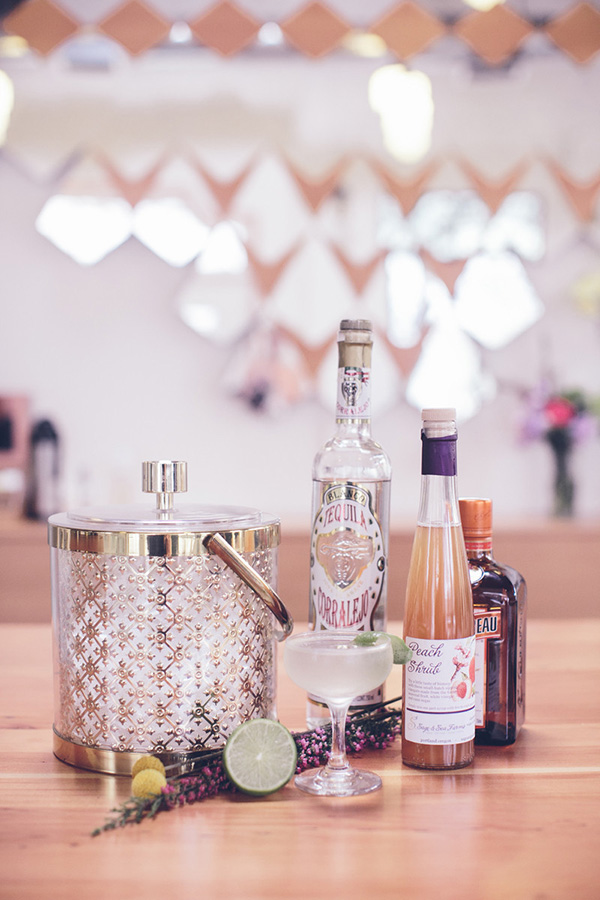 "Cherry Blossom" Signature Cocktail:
3/4 oz Luxardo
1 oz brandy
1/2 oz green chartreuse
garnish with cherry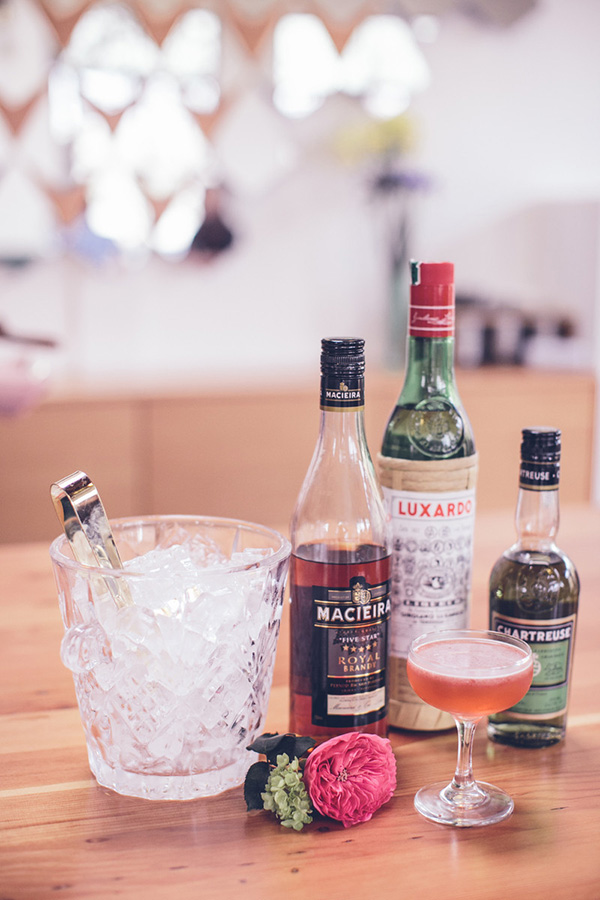 What advice do you have for couples who are trying to find a wedding bartending service as professional and unique as Mint and Mirth?
Joni: I would advise them to spend an extra 10-20 minutes of up-front research. Reading up about potential cocktail catering companies will answer common questions and give you some insight as to that company's style and process. The person you work with should have excellent manners, be prompt, communicate clearly, and have a list of references you can contact. Lastly, always put everything in writing!
"Northern Fjord" Signature Cocktail:
1 oz brandy
1/2 oz aquavit
1/2 oz orange juice
1/2 oz lime juice
1/4 oz grenadine
add an orange peel garnish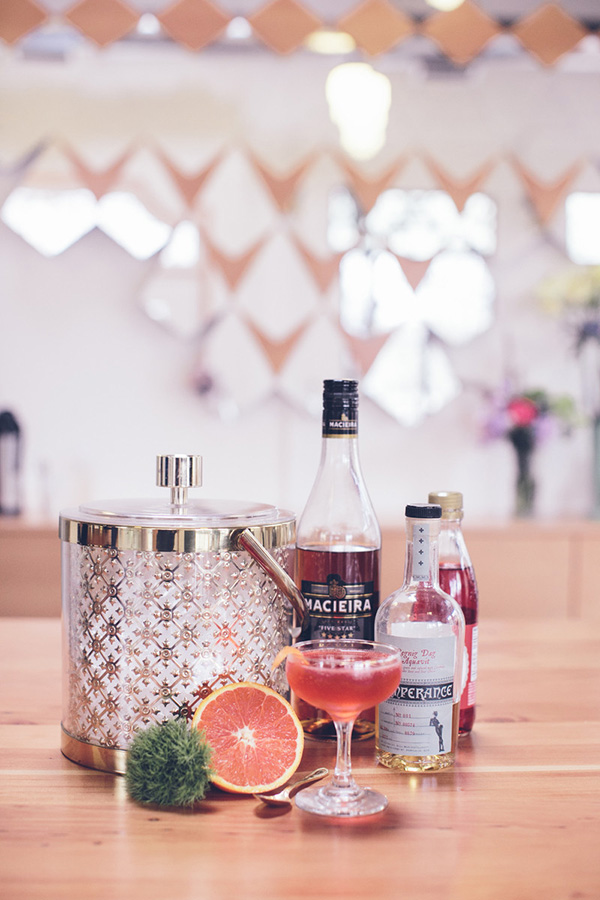 What is a go-to drink that is always a crowd-pleaser at weddings?
Joni: I love to make a nice Rhubarb Gin and Tonic or a Kentucky Mule. These are simple, fast drinks that are exceptionally easy to make, yet have a big aesthetic impact!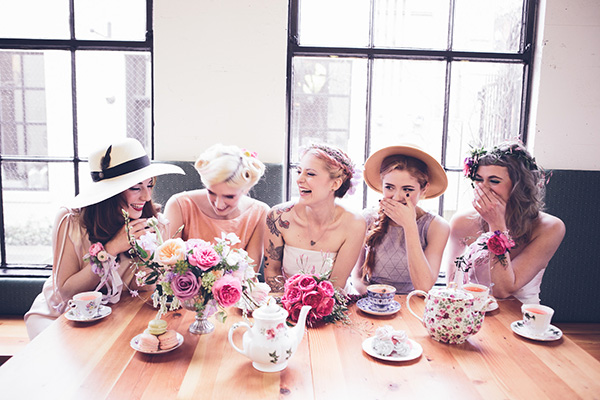 The Photo Shoot Team:
Shoot concept and cocktails by Mint & Mirth
Photography: Myles Katherine
Floral: Bella Bloom Floral
Design: CK Wedding and Event Design
Venue: Commissary Cafe
Hair and Makeup: Gina Campbell
Gowns: Lena Medoyeff
Many thanks to Joni Whitworth from Mint & Mirth for these delicious recipes, advice and for sharing this adorable shoot. Happy Friday, Junebugs!