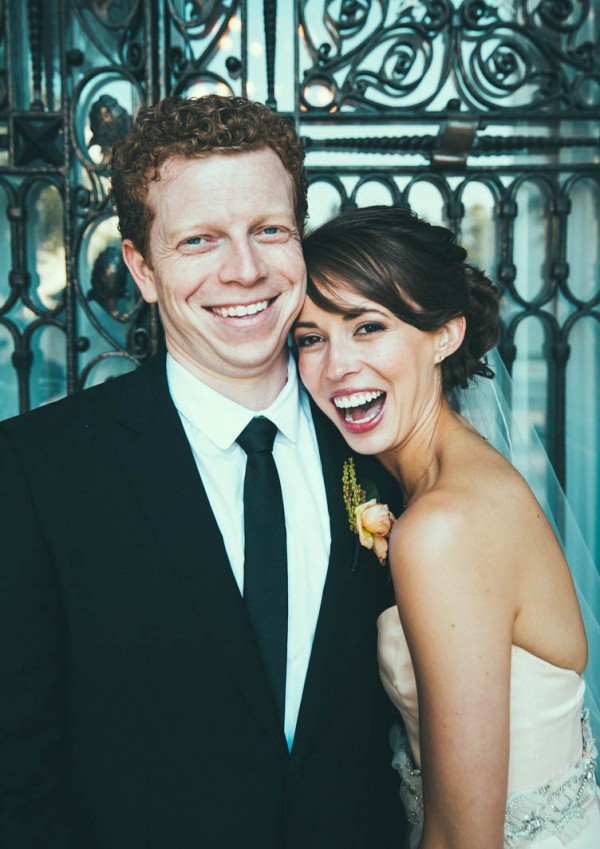 Stephanie and Alex's sweet and playful wedding flourished with vibrant colors. From yellows and pinks all the way to deep purples, this Mediterranean inspired wedding at The Ebell in Los Angeles was the perfect wedding day for this fun couple. Talented photographer Corey Nikols captured the couple's sweet romance throughout the day flawlessly.
The Couple:
Stephanie and Alex
The Wedding:
The Inspiration:
The overall feel I wanted was something that felt Mediterranean and very warm and romantic. We chose The Ebell because of the Spanish-influenced architecture and we accented it with warm sunset colors – coral, pink, orange, and some yellow. One element I really wanted to incorporate was oranges and other citrus fruits. That, specifically, felt very Spanish to me so those were scattered throughout the florals and table arrangements as well as used for the escort cards. Pilar candles were arranged around the tables and smaller tea lights hung in globes from the taller floral arrangements, creating a very dimly lit, romantic vibe for the reception. Everything was meant to feel very organic and pretty (as though all those gorgeous decorations just fell into place!)
As a base color, I chose burgundy/plum for the bridesmaids' dresses and table linens. I wanted something that would really contrast and make the florals pop. A sheer, gold lace was used as an overlay on the tables to accent the gold throughout the room – the vases, the charger plates, the chairs etc. – and to add to the sort of old-world romantic feel.
My favorite thing about the entire day was probably my dress! It was a very pale pink colored Lazaro gown with a dropped waist, jeweled belt, and 32 layers of tulle that fell at all different lengths. Each layer was a different shade that varied from cream all the way to a true pink. As they all fell on top of each other, it created a look that was soft but had gorgeous dimension. I could have twirled around in that thing all night.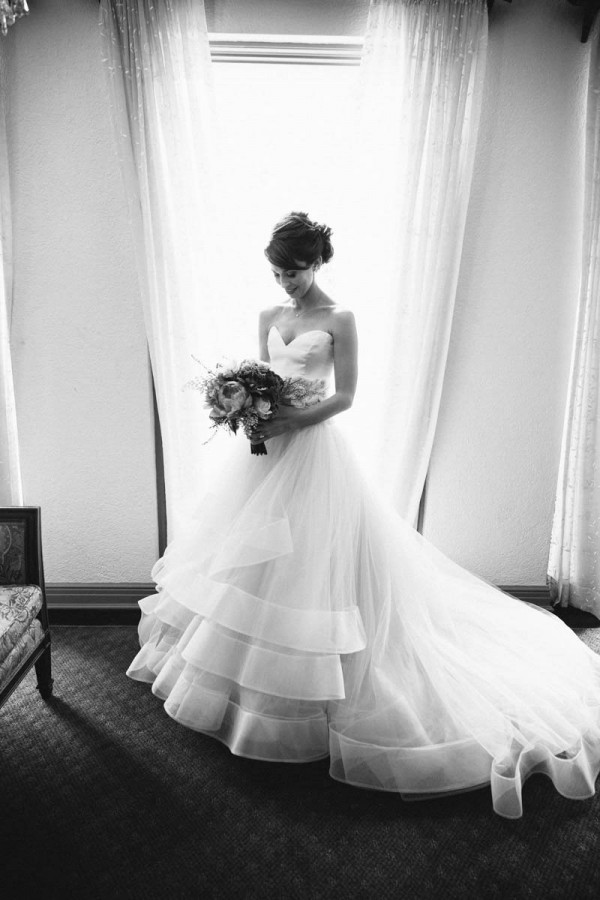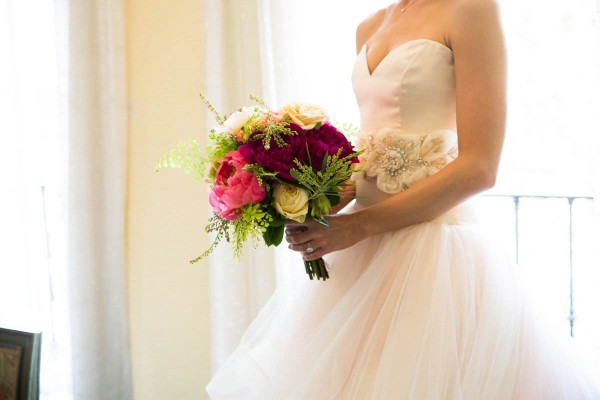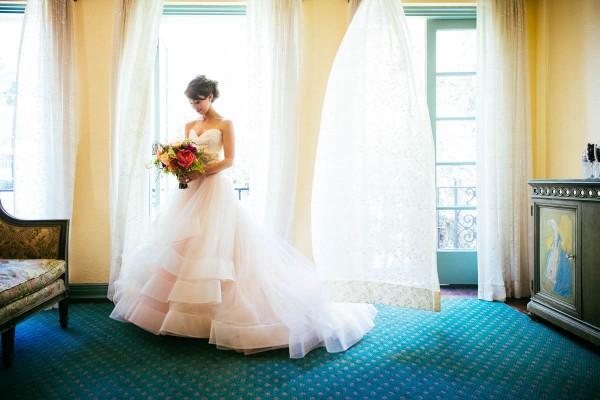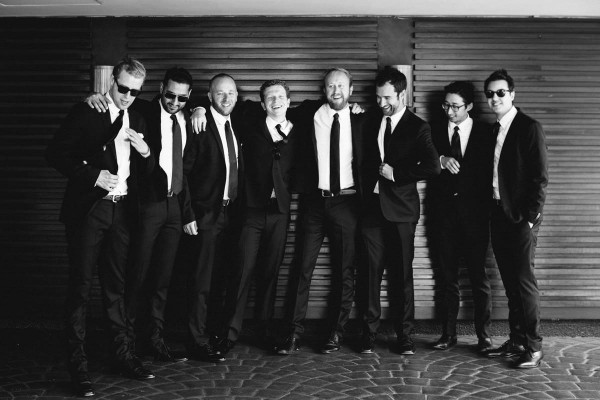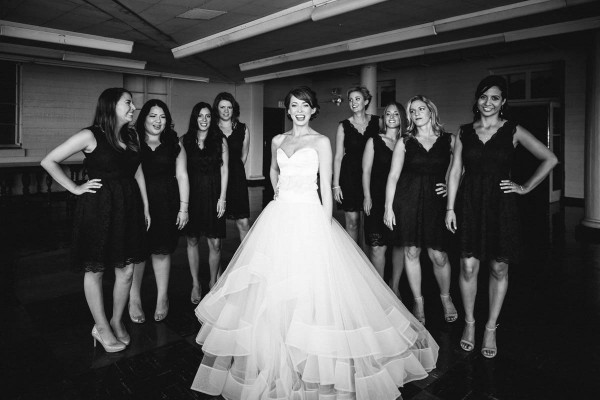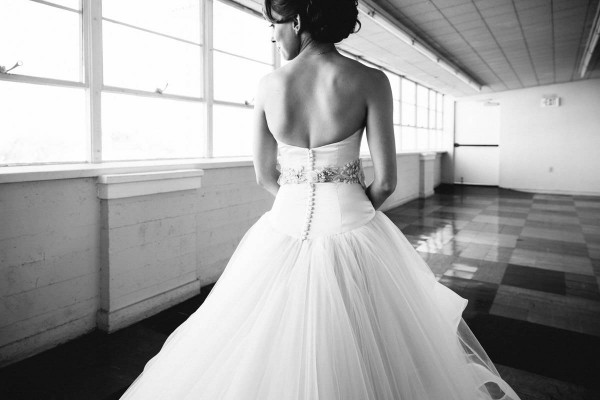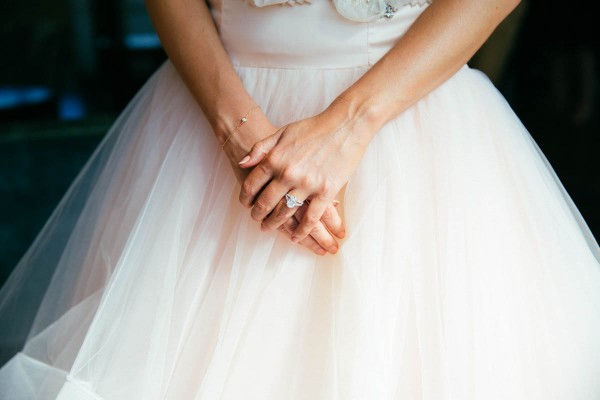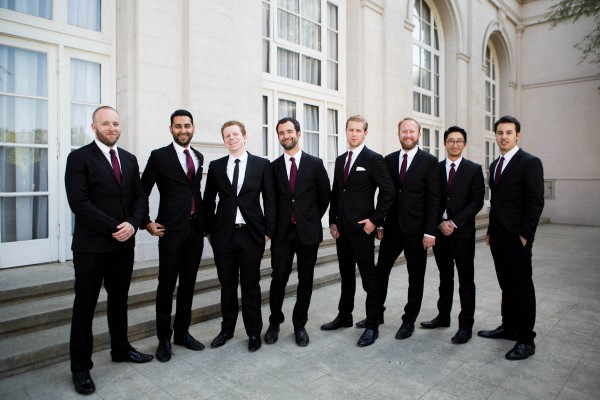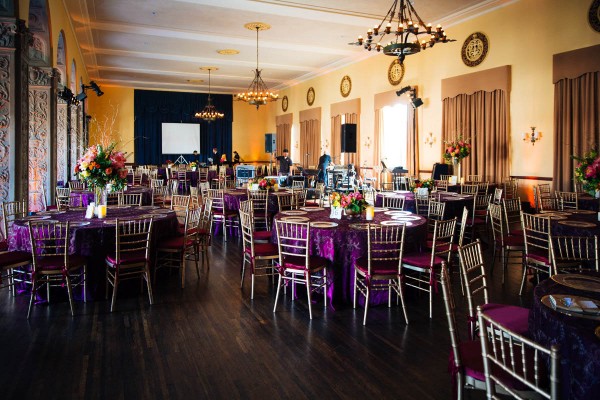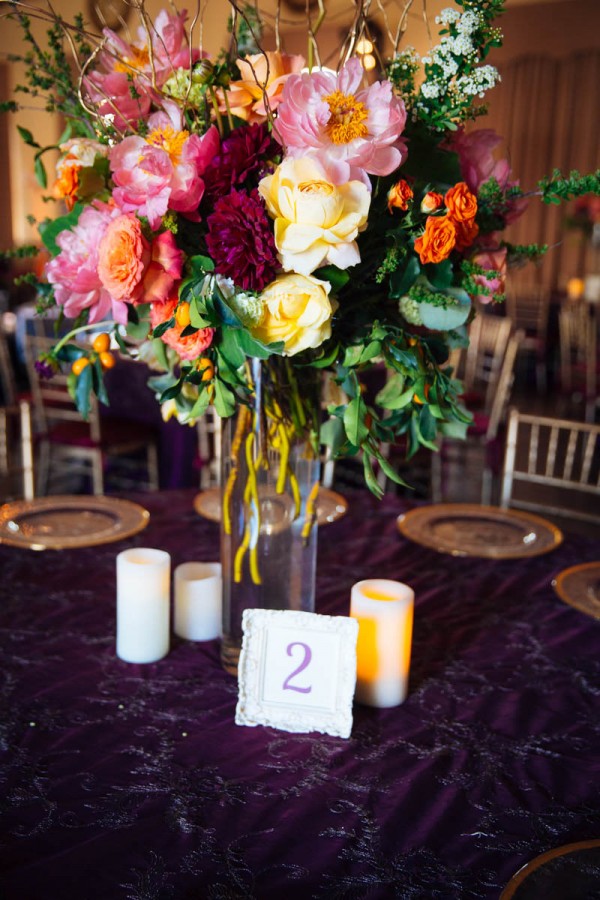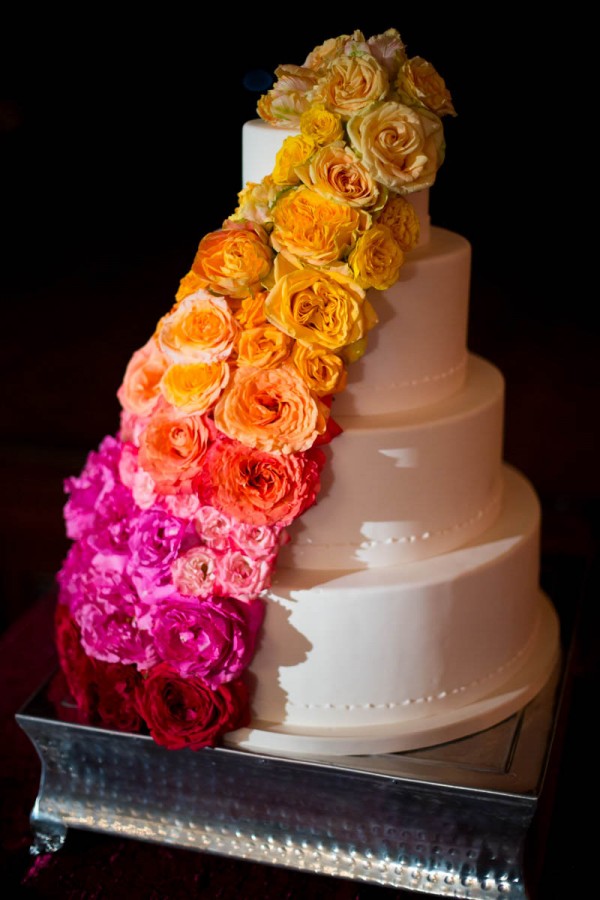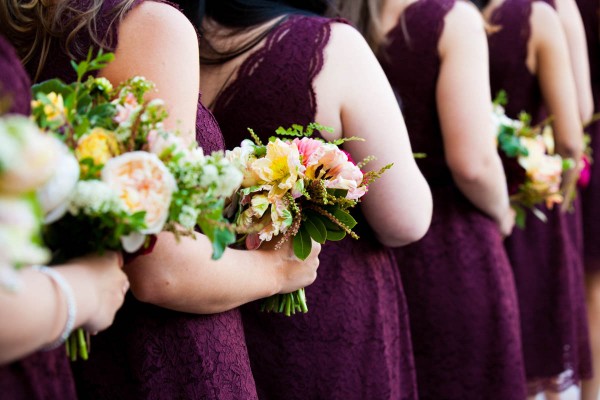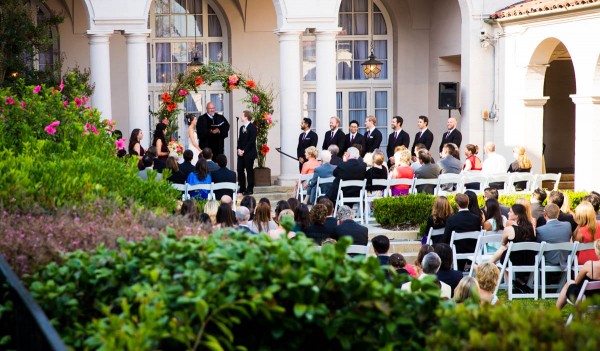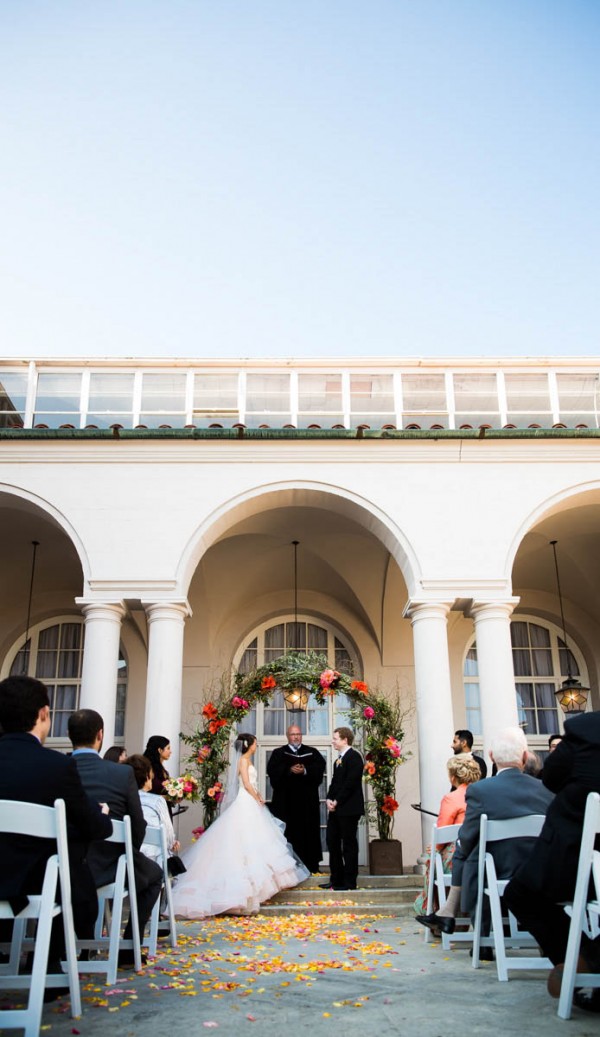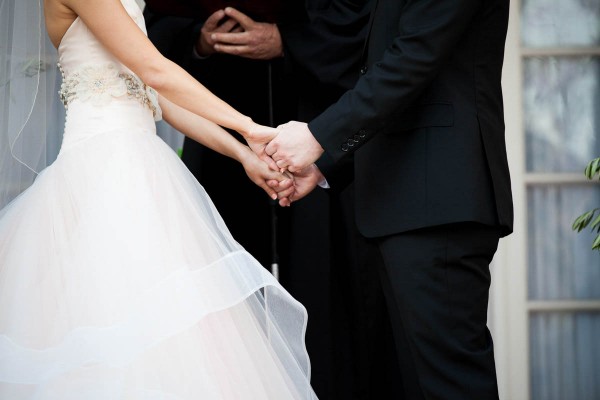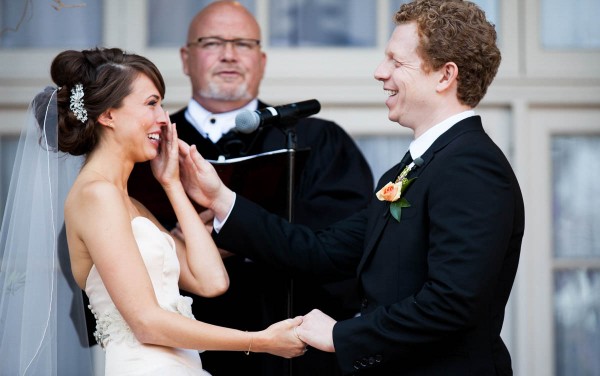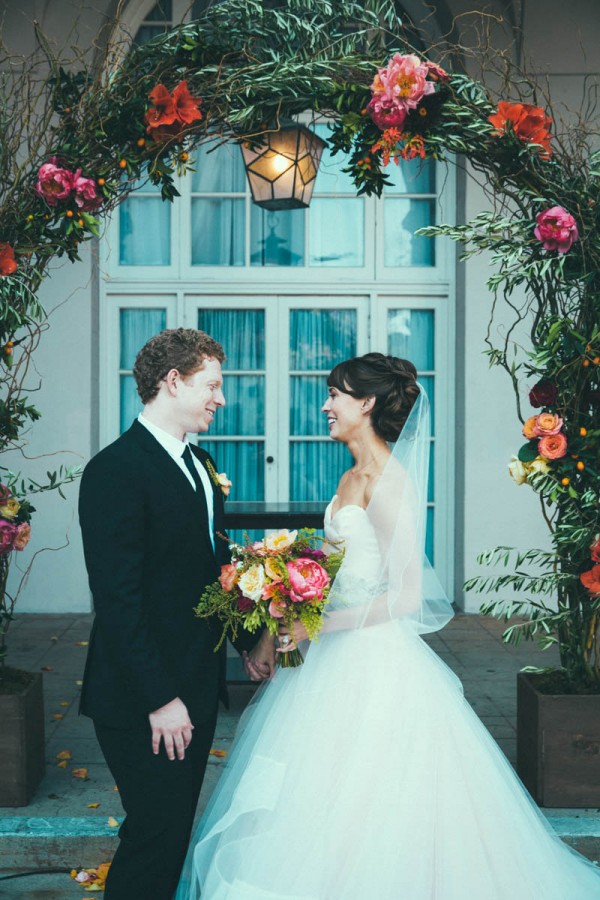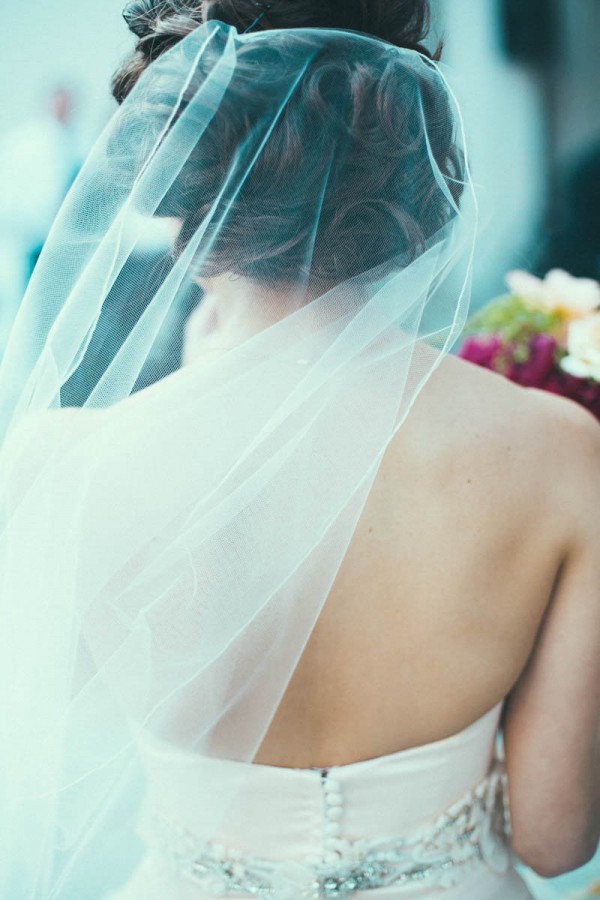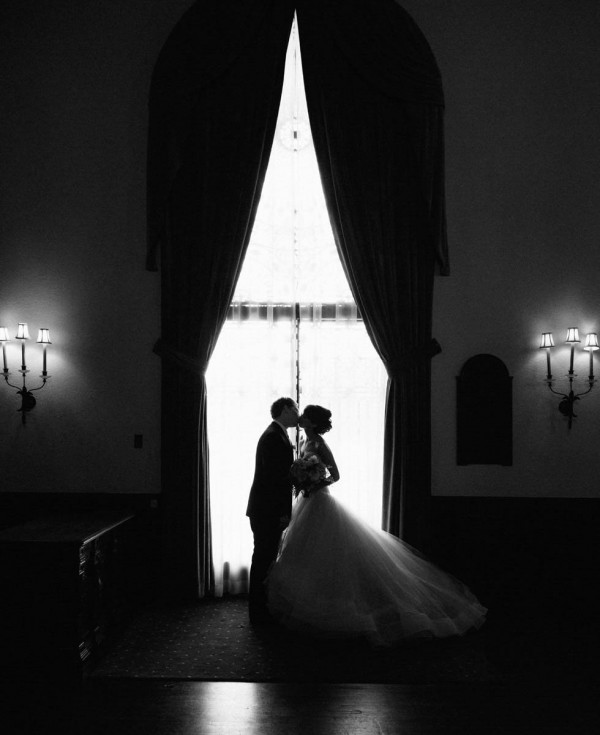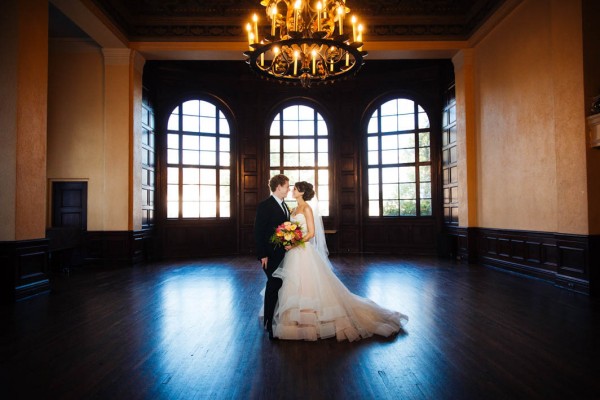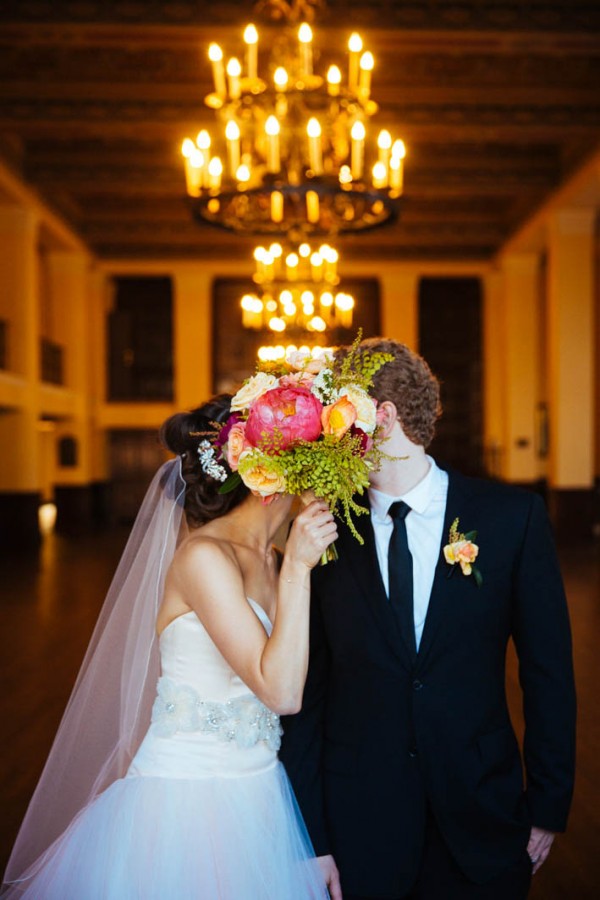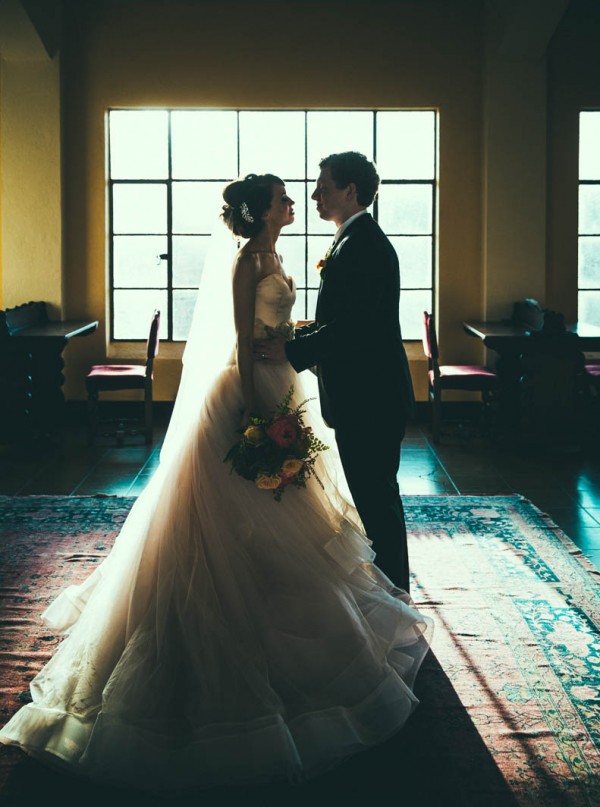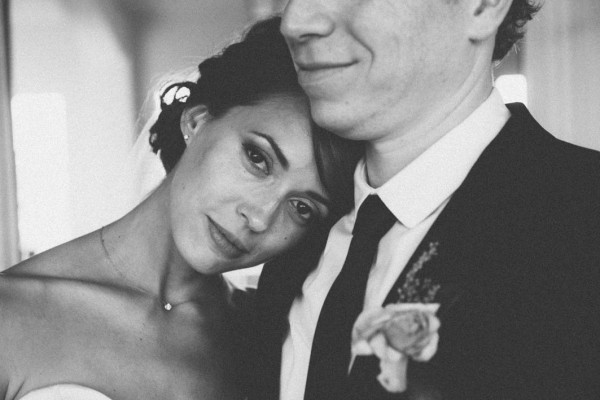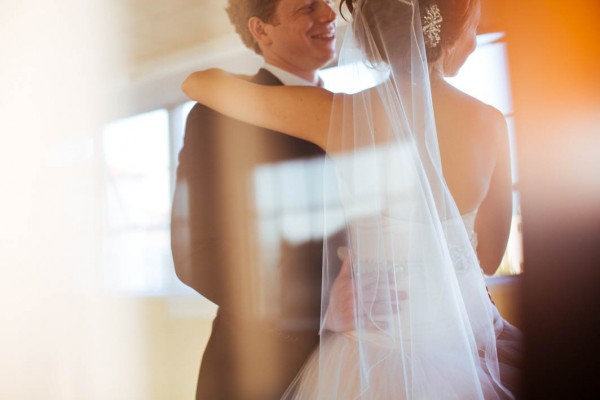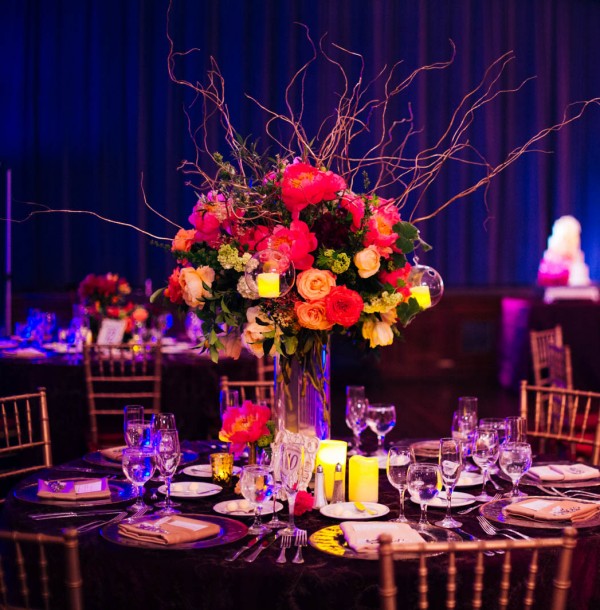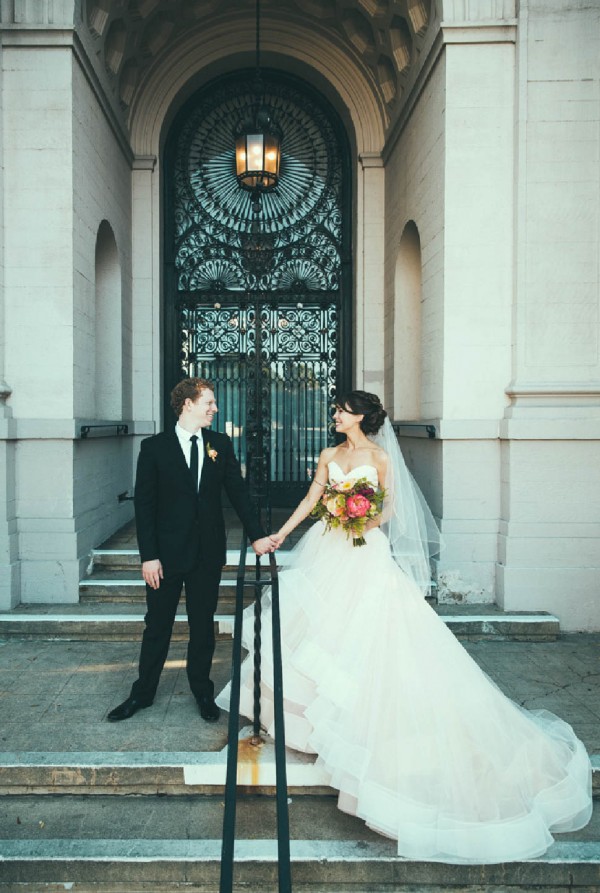 The Moments:
Steph: Probably our first dance, which was "Love Me Tender" by Norah Jones. It was one of the very few moments I was even aware that my wedding was happening. Time seemed to stand still and it was just me and Alex.
Alex: When I first saw her walk out with her dad – she looked so incredibly beautiful and it all became so real and exciting at that moment.
The Wedding Team:
Photography – Corey Nikols
Event Planning – Shannon Dexter and Vikki Marsee
Venue – The Ebell of Los Angeles
Floral Design – Hollyflora
Cake – The Butter End Cakery
Officiant – Roger Lundblade
Live Music – James Gang (West Coast Music)
Videography – Charles Lauren Films
Invitations – Stephanie Slevin
Wedding Dress – Lazaro
Bridesmaids' Apparel – The Loft
Groom's Apparel – Burberry
Groomsmen's Apparel – H&M
Rings – William Goldberg
Transportation – A Day in LA Tours
Thank you to photographer Corey Nikols for sharing Stephanie and Alex's special day with us! We loved the wedding inspiration and colorful florals. Planning a wedding like this one? Check out Intimate Moroccan Inspired Wedding and Surprise Dance Party Reception.