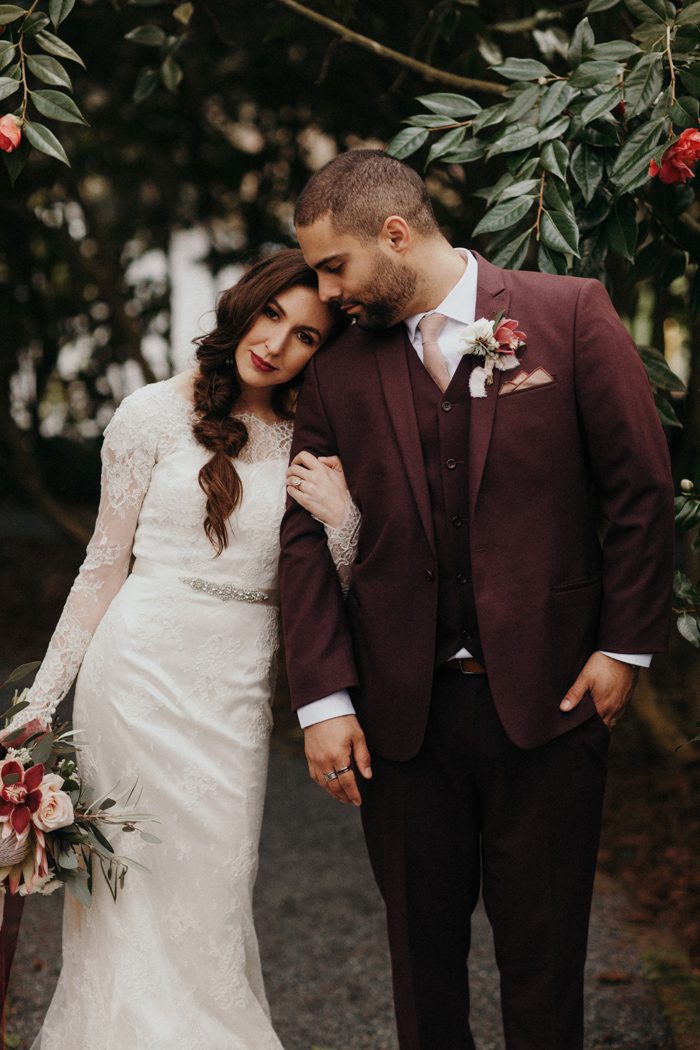 We simply cannot get over that it took Stephanie and Michael only three months to pull together their Dairyland wedding in Seattle! They had not one but two ceremonies on their wedding day: the first was a very intimate ceremony at their temple and the second was the outdoor ring exchange that Jordan Voth Photography captured. Their second ceremony involved two goat ring bearers, the bride's grandmother as an honorary flower girl, and — as you can imagine — tons of laughter! (Seriously, you have to see the wedding video created by Colton McCoy Photo & Video at the end of this post to see the runaway goat situation!) There was plenty of effortless elegance, as well, most notably the bride's stunning Nicole Couture gown and the groom's burgundy ASOS suit that both fit perfectly with the moody PNW vibes. Jordan Voth Photography captured a lot of incredible images, but the couple's portraits at a dreamy treehouse deep in the woods have to be our favorites!
The Couple:
Stephanie and Michael
The Wedding:
Dairyland, Seattle, Washington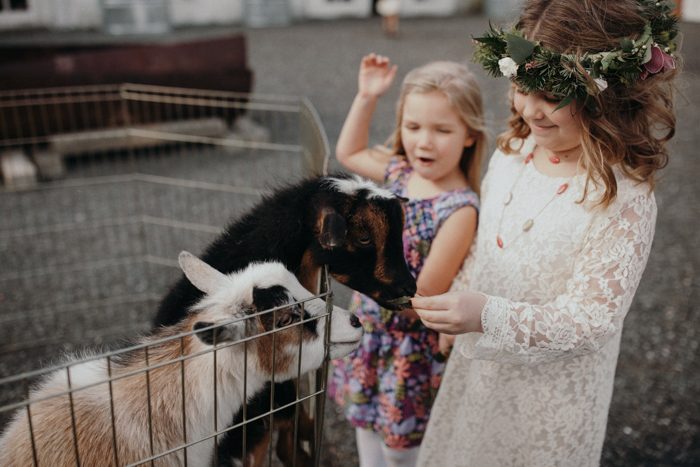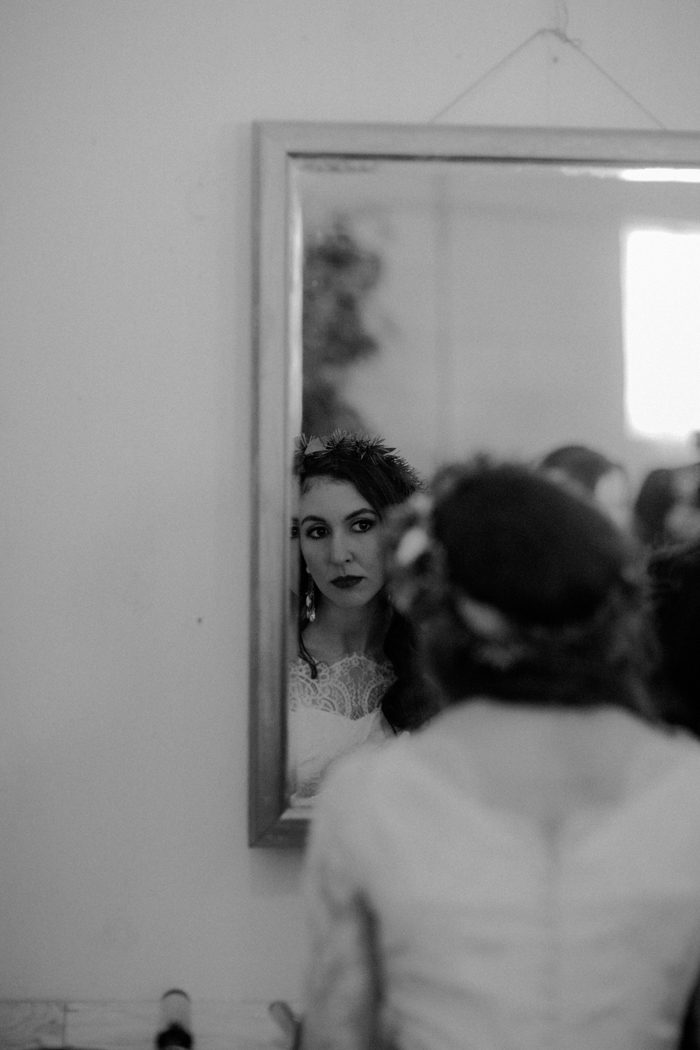 I was in the bridal suite spending the last few quiet moments getting ready and my groom runs in and shouts, "It's an emergency! Come outside with me!" We were met with the most incredible rainbow. We ran toward the field, and Jordan captured everything.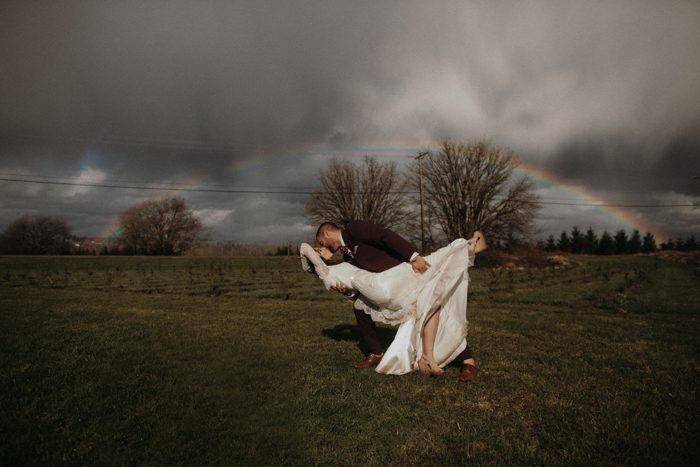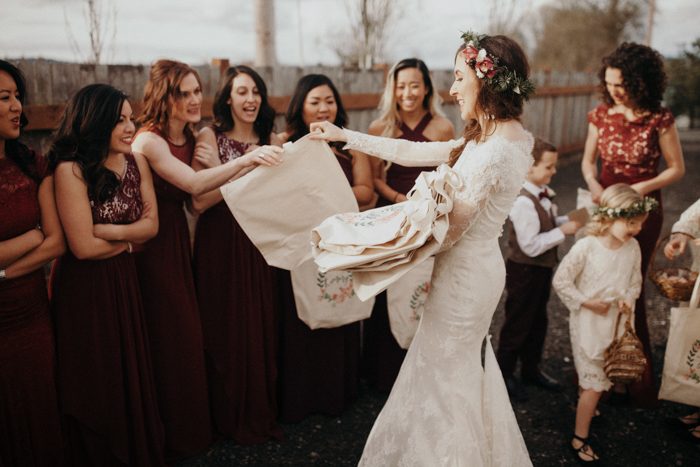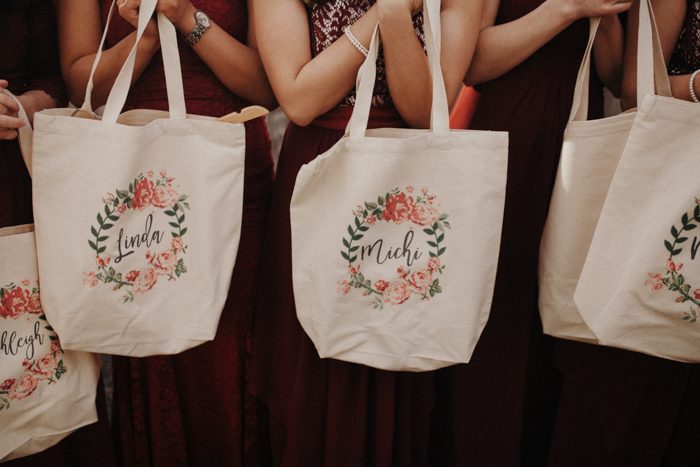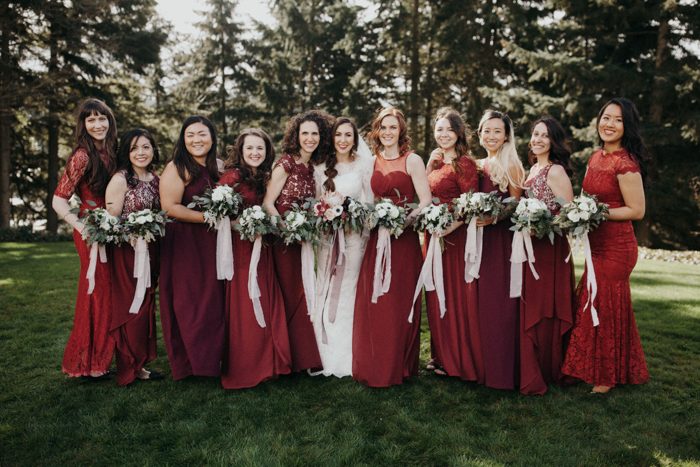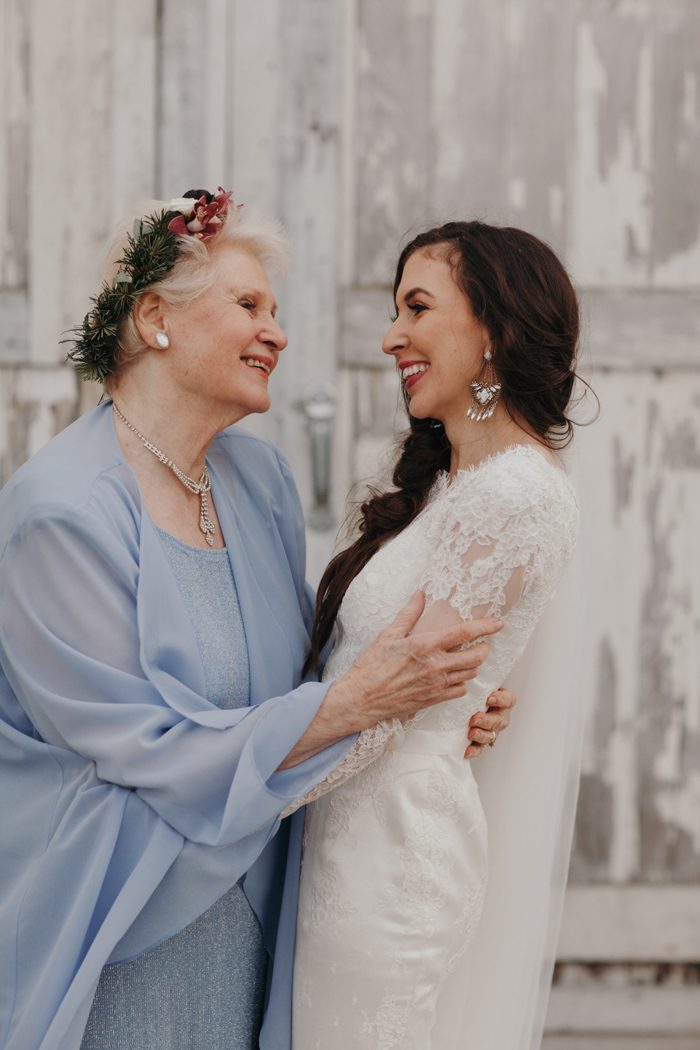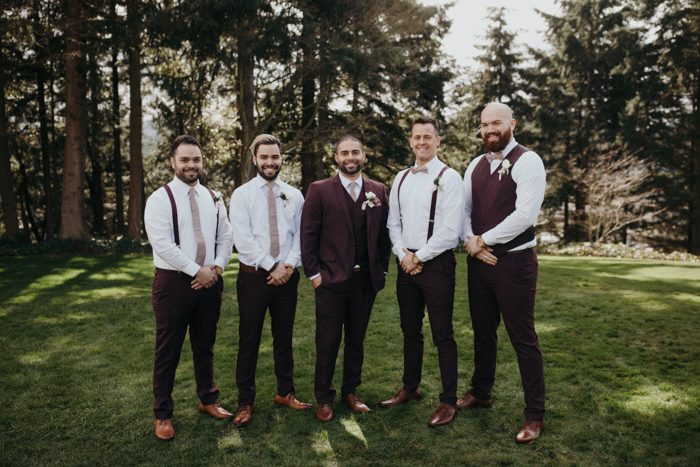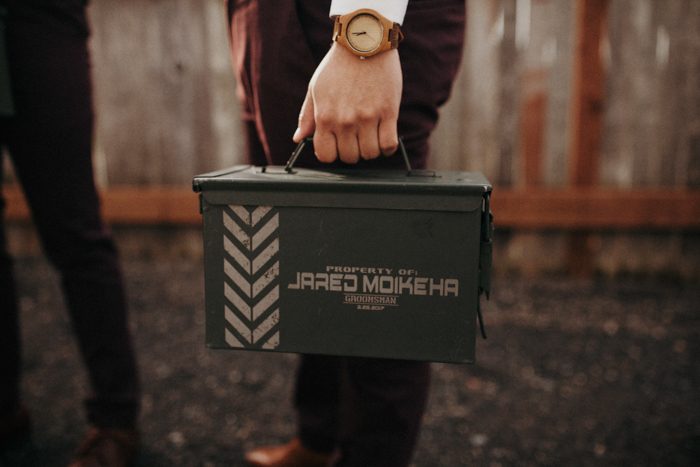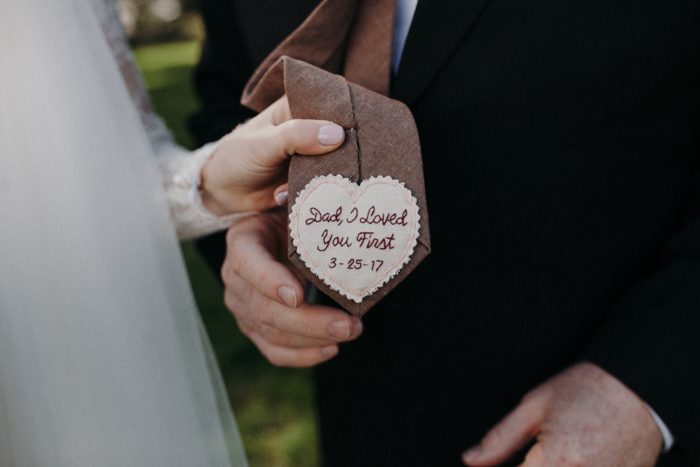 We had a very intimate ceremony in the LDS temple in the morning. A church leader from my childhood performed the ceremony. It was really special and there wasn't a dry eye. We also wanted to involve all our guests in our union, so we held another ring ceremony so our family and friends could be involved. We asked my Grandma to be our flower girl along with our nieces. My Grandma's nickname is flower Grandma because she's always wearing a floral muumuu. She's like my best friend. We call each other BFG for Best Friend Grandma and Best Friend Granddaughter.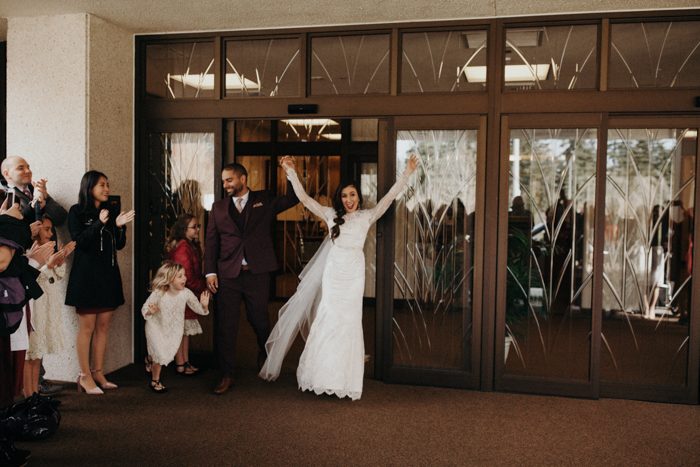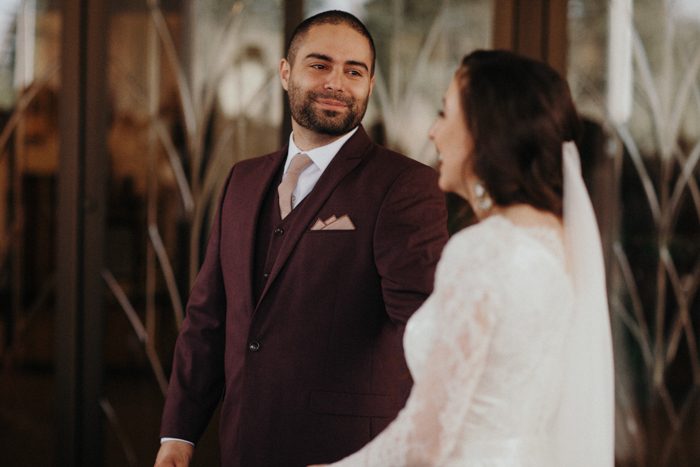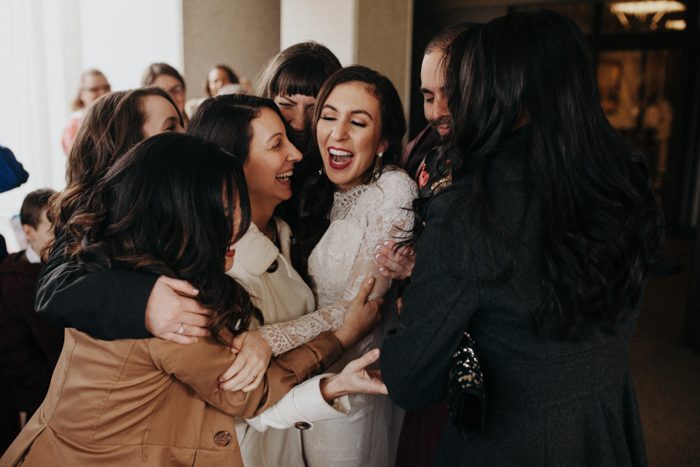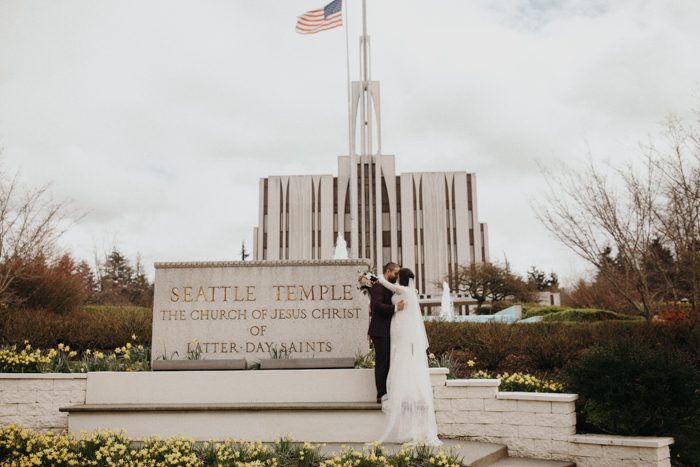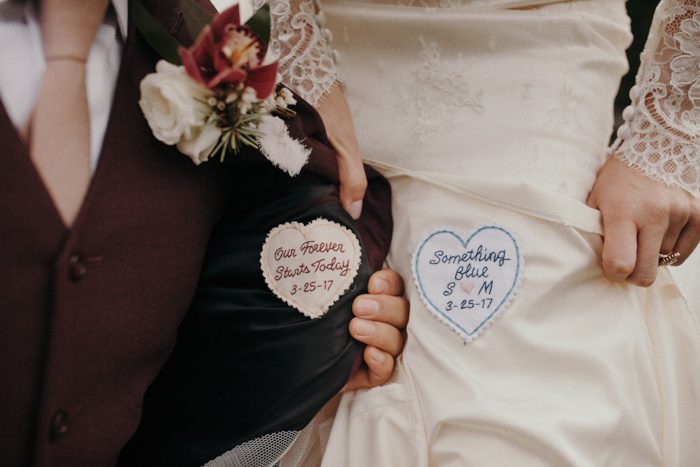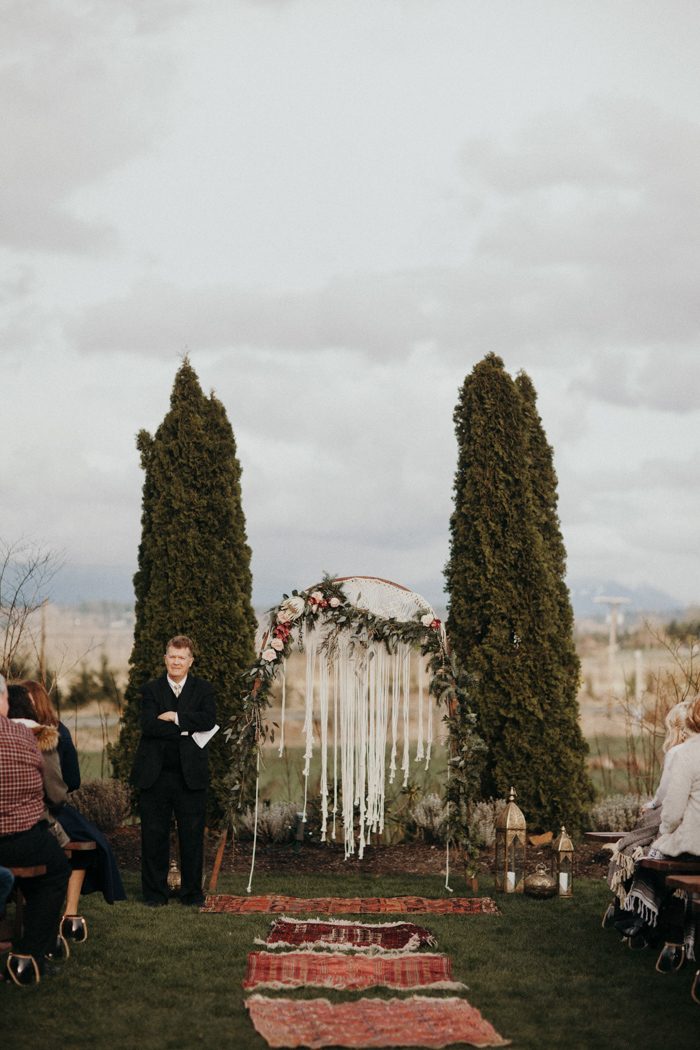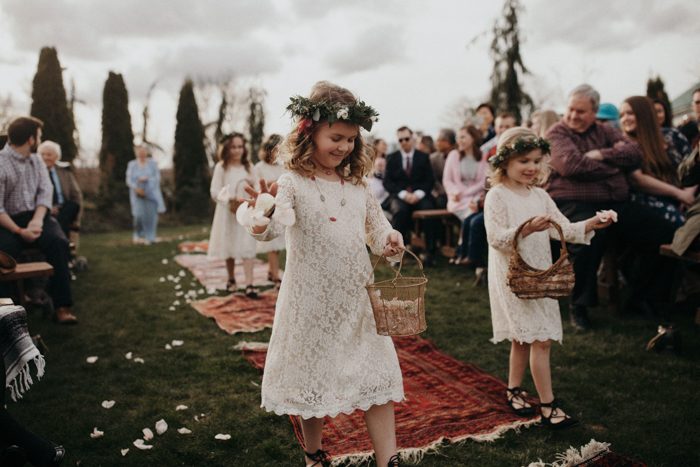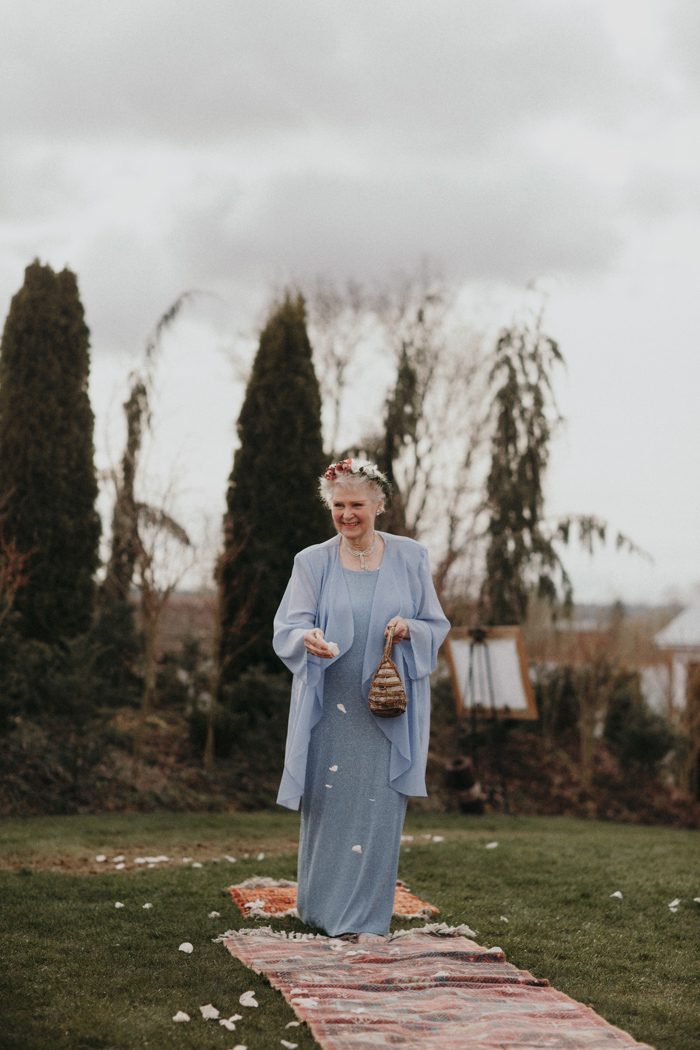 For the ceremony, we had our two Nigerian dwarf goats as our ring bearers. We had a foolproof plan for my nephew to shake a can of oats to get them down the aisle. They were well practiced and obedient for the rehearsal. But, when it came time for them to walk down the aisle, they were totally distracted gobbling up all the flower petals. One of the goats never even made it down the aisle! I was unaware of the hold-up, so my dad and I started down the aisle. Everyone stood and my husband motioned me to pause. At this point, everyone is roaring with laughter about the naughty goats. Michael scooped up the goat and ran past me walking down the aisle to put him in the pen at the back of the ceremony. Then he ran around the perimeter and emerged from behind the arbor to meet me. It definitely wasn't the typical groom sheds a tear watching his bride walk down the aisle in slow motion moment, but it was hilarious and memorable. Looking back, we wouldn't have had it any other way!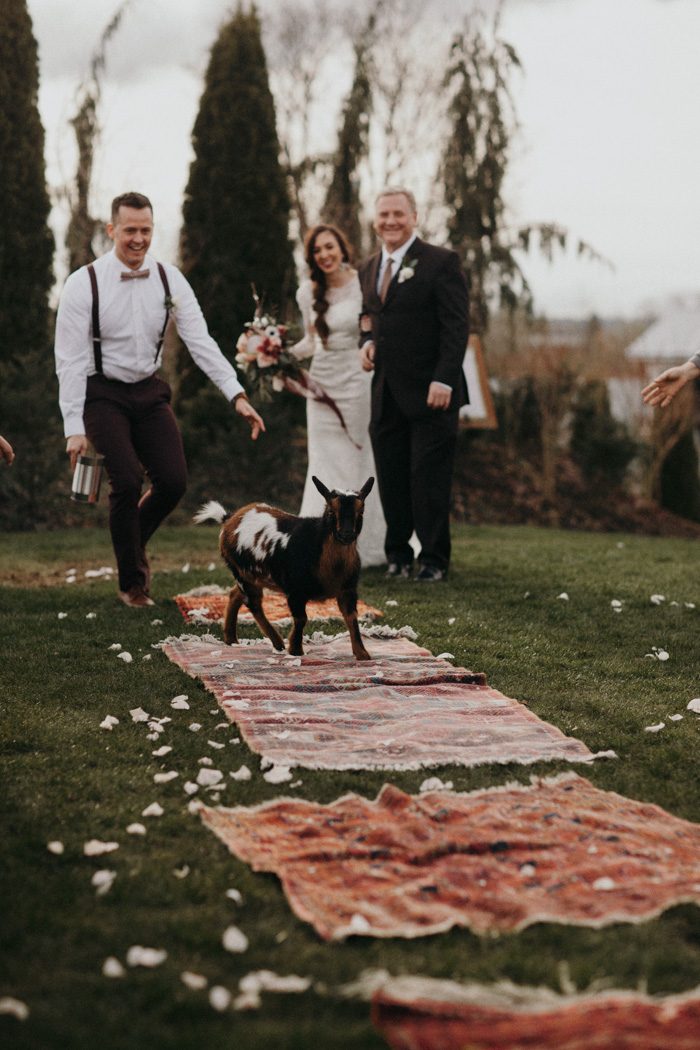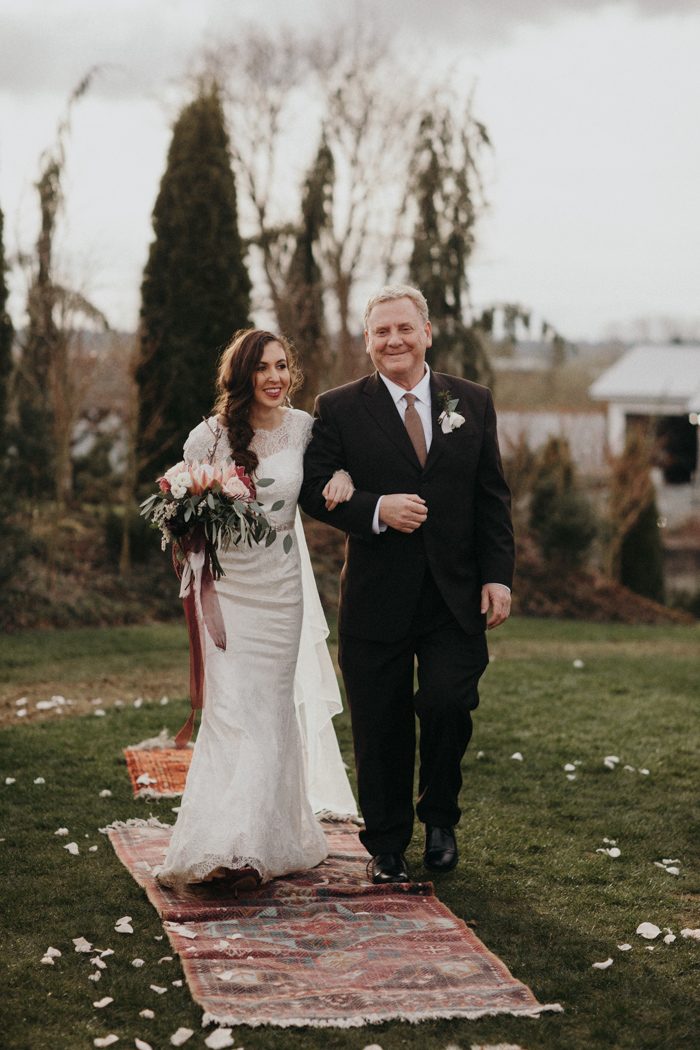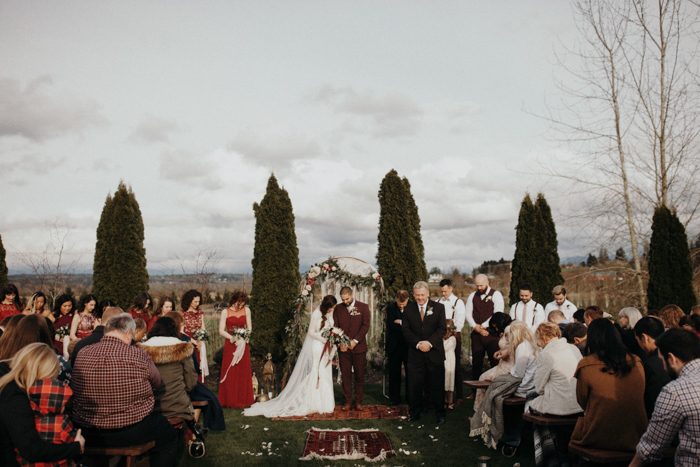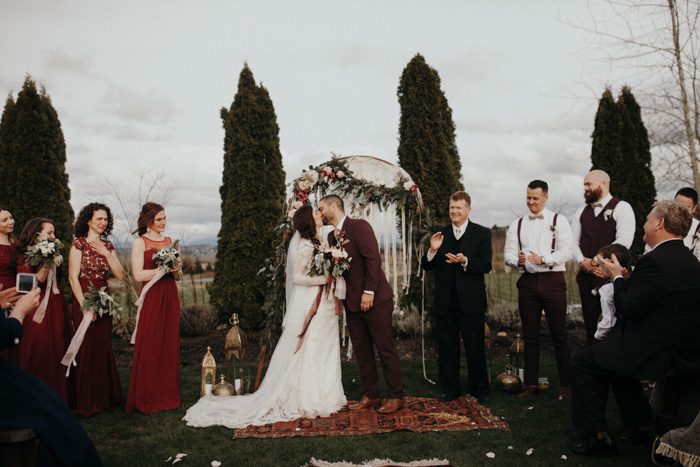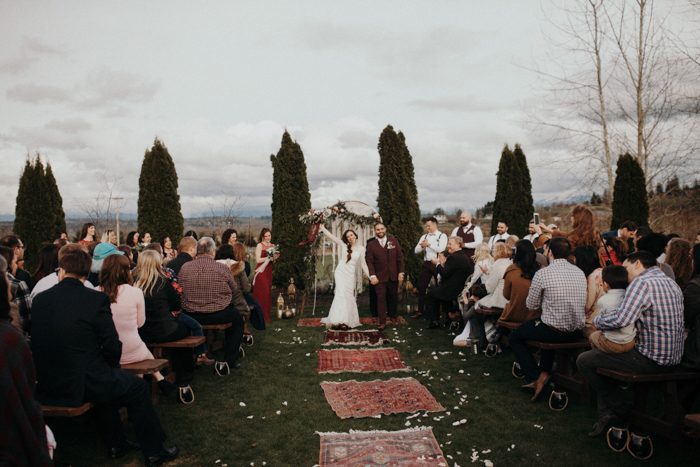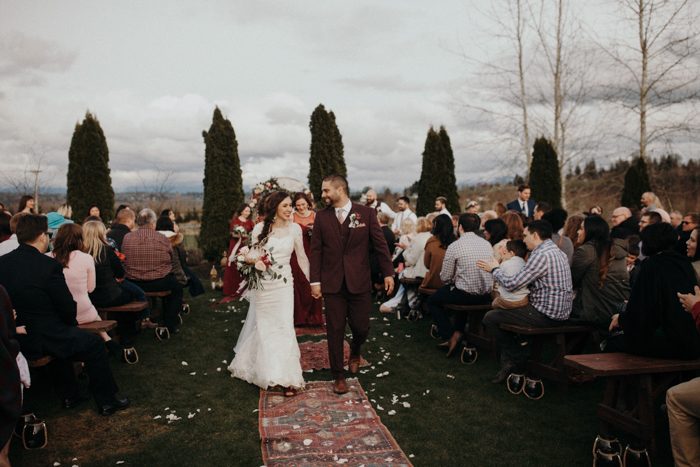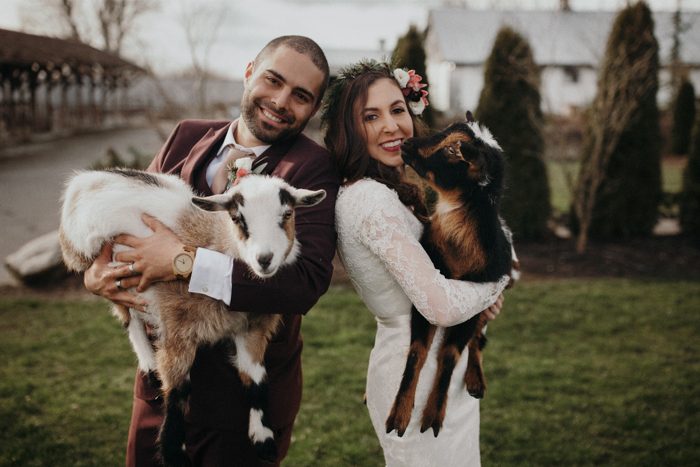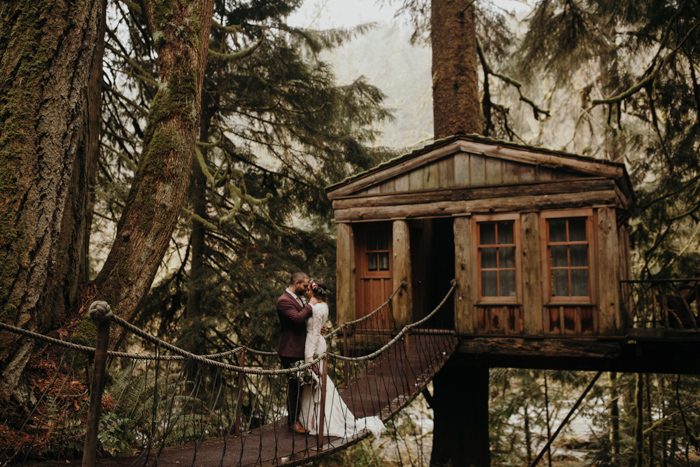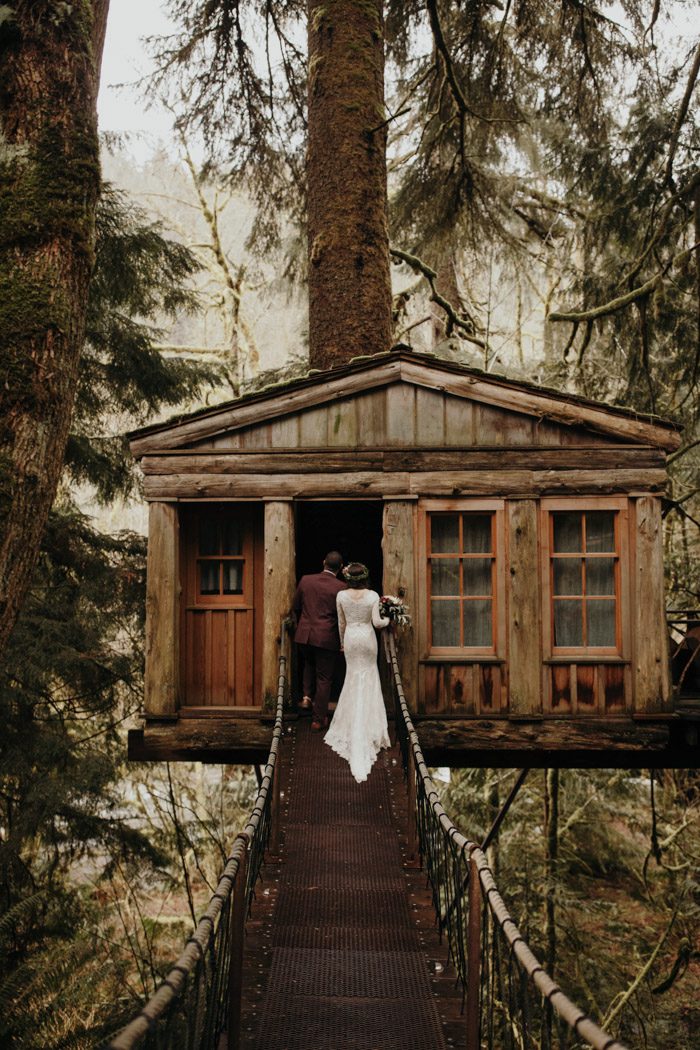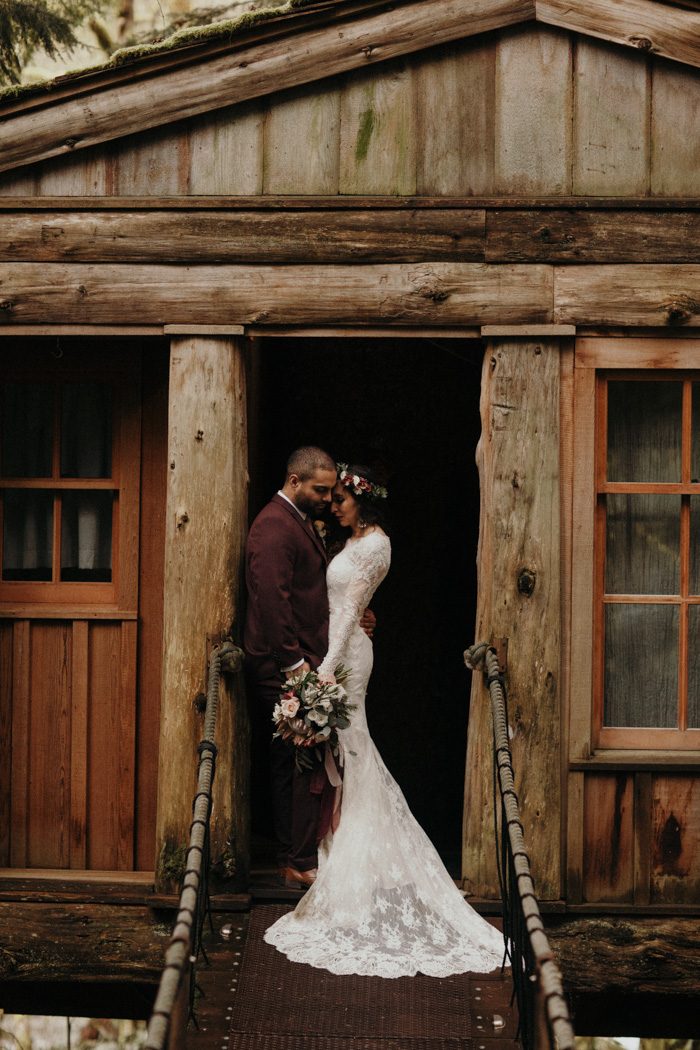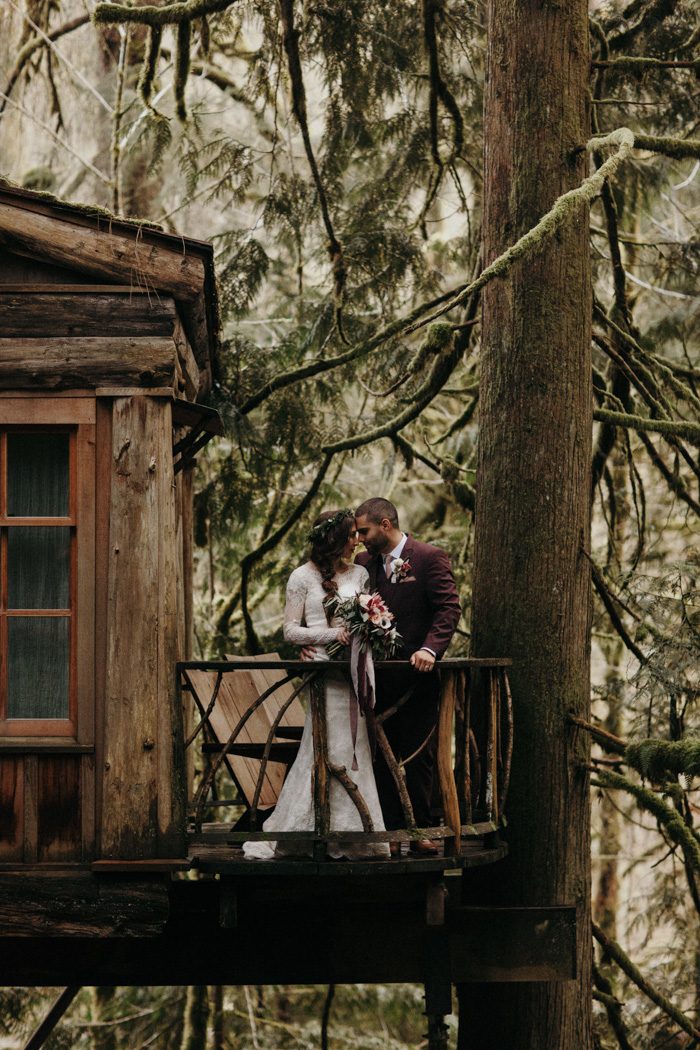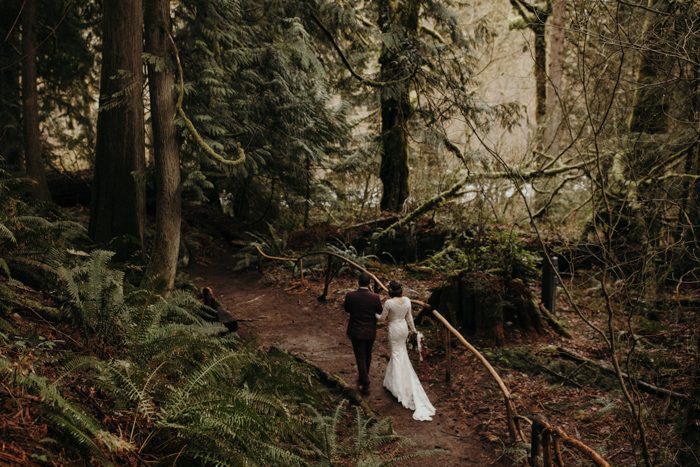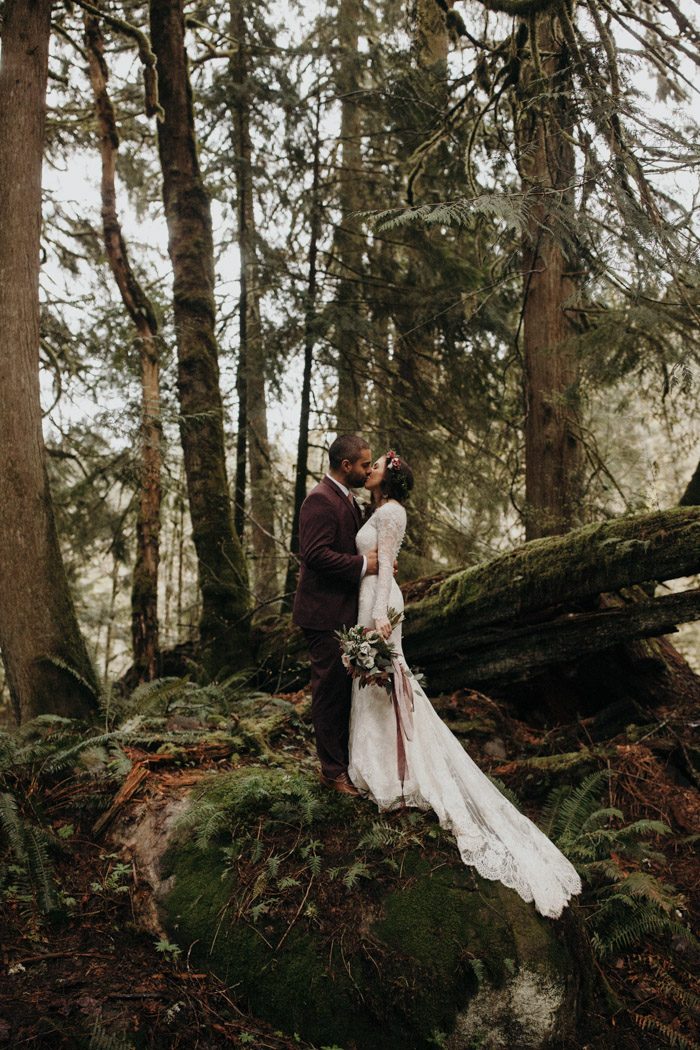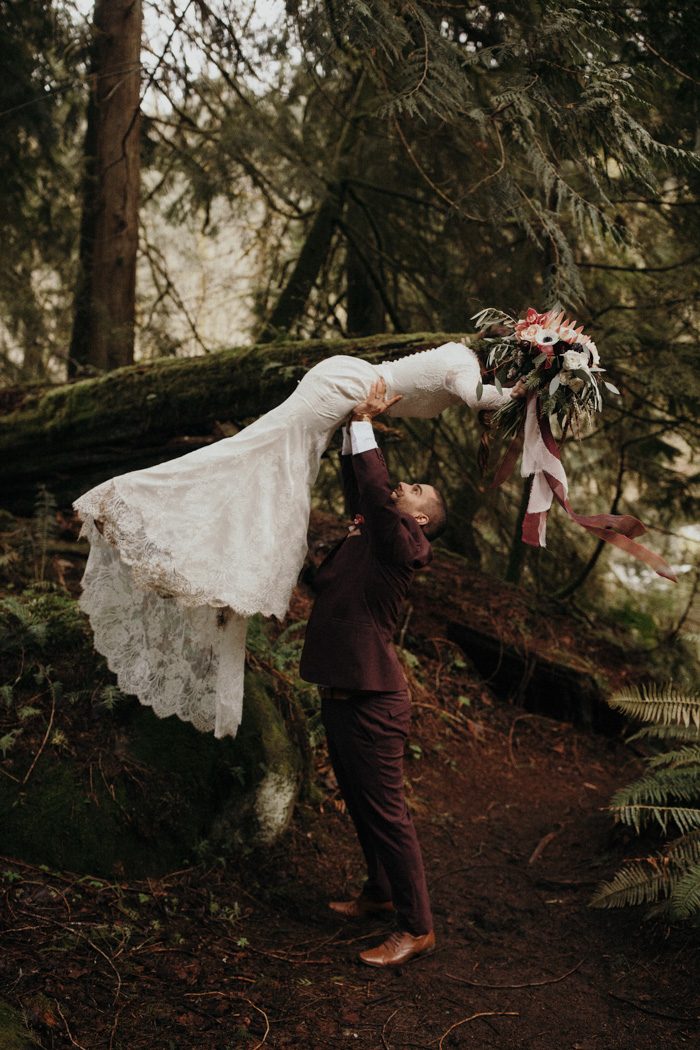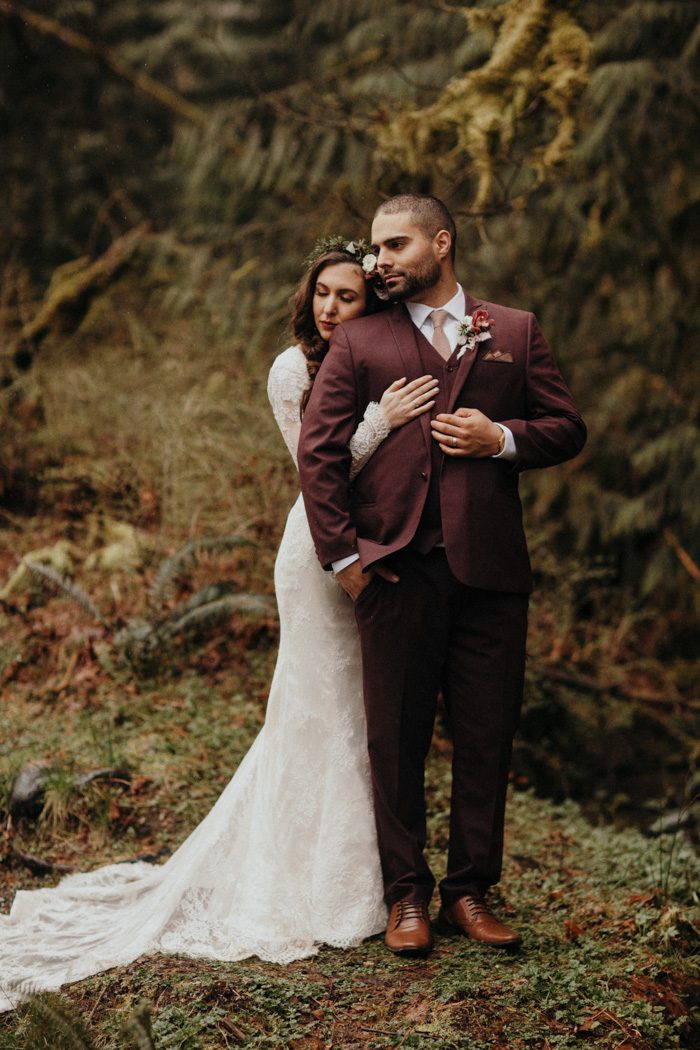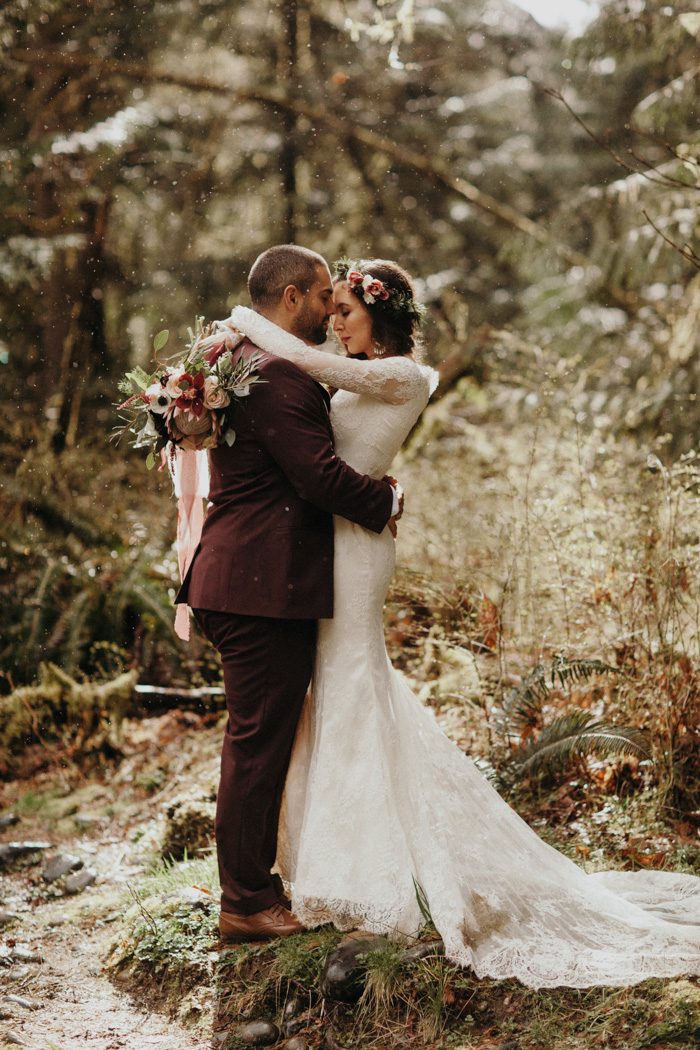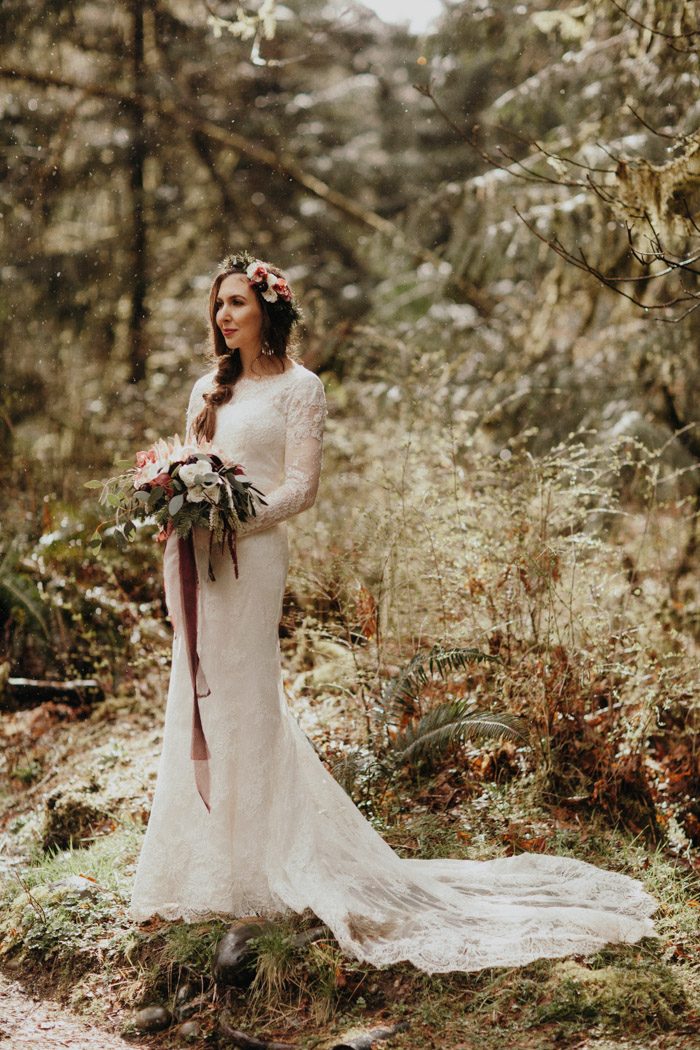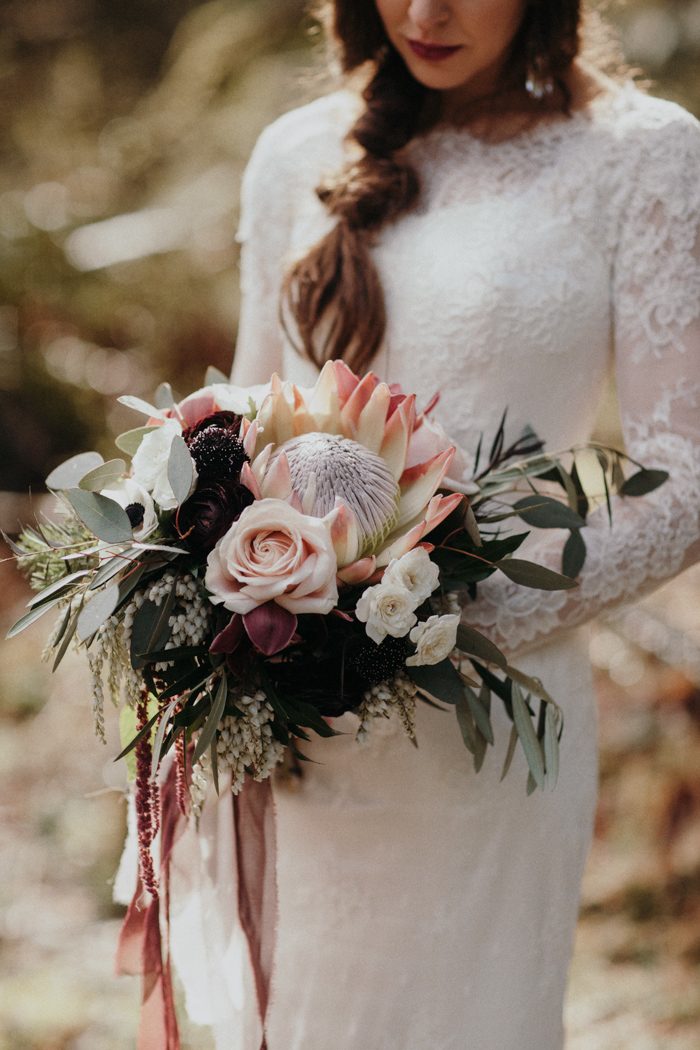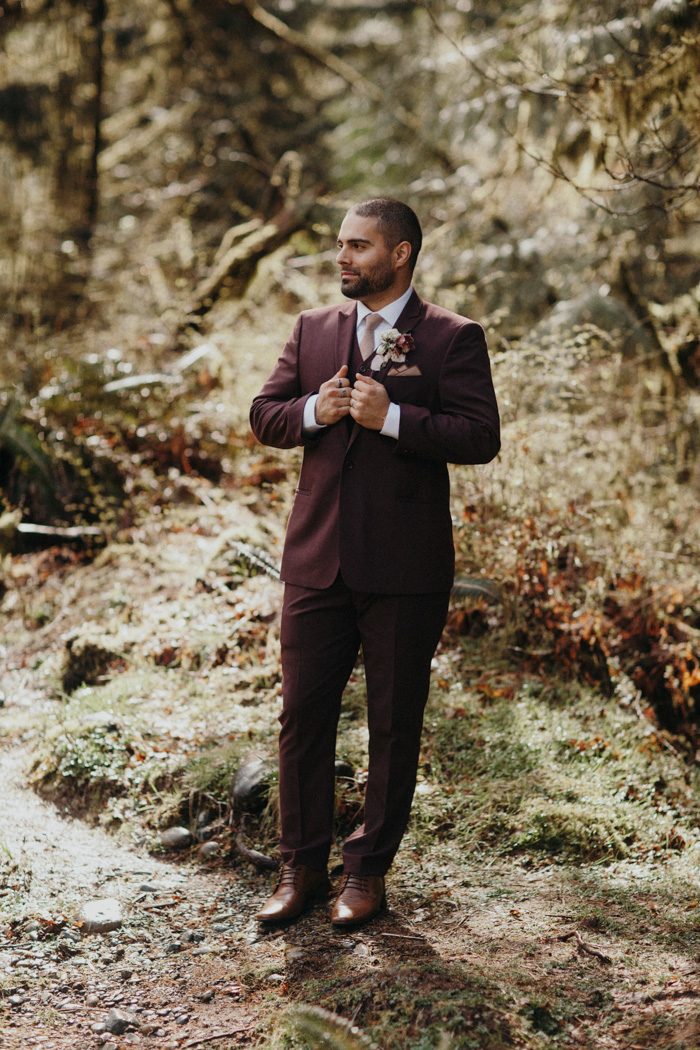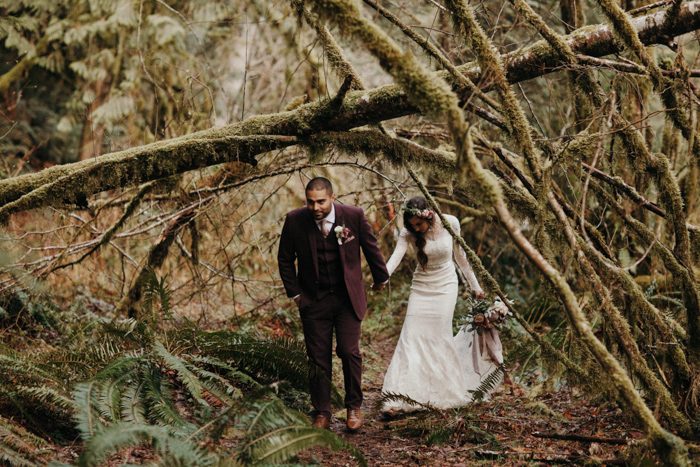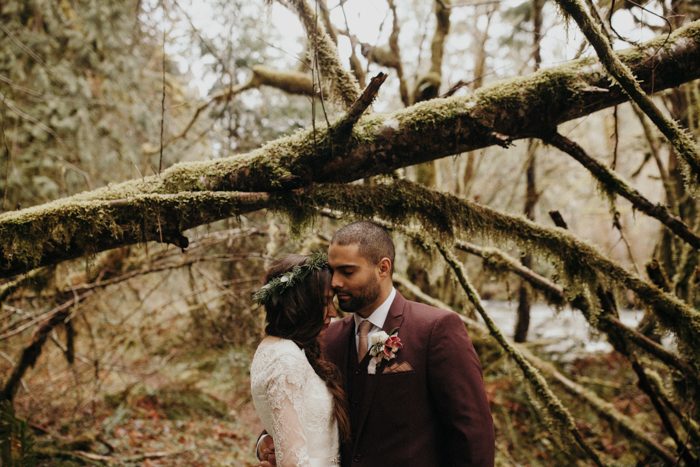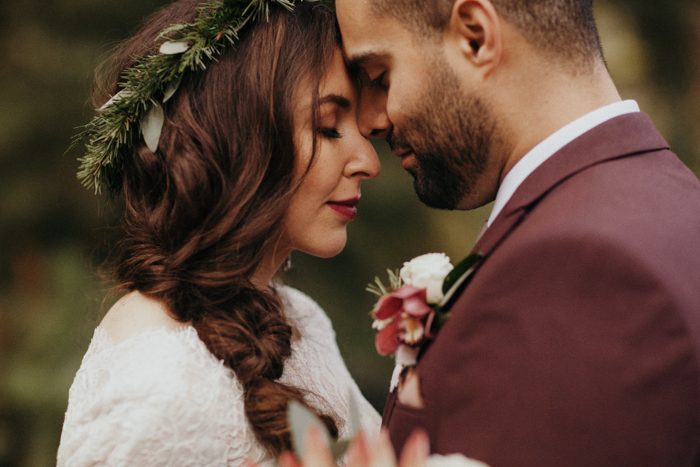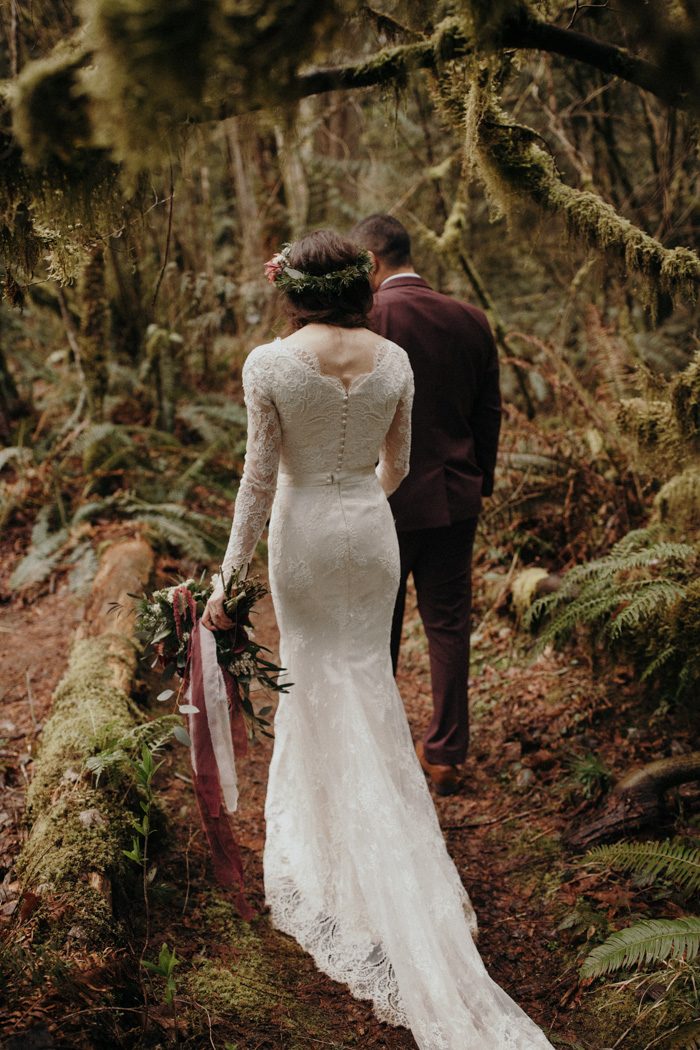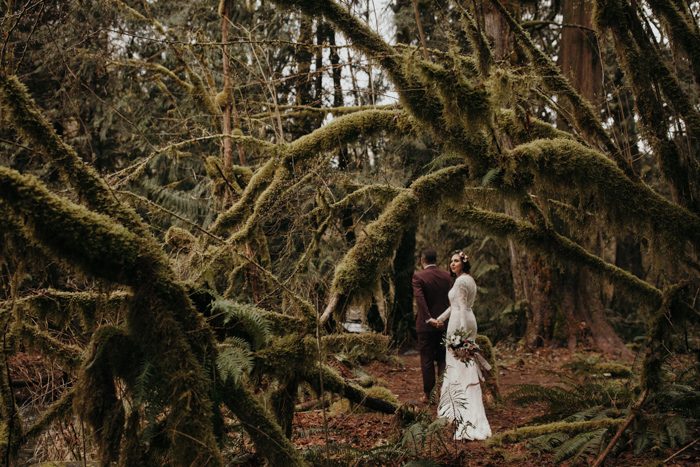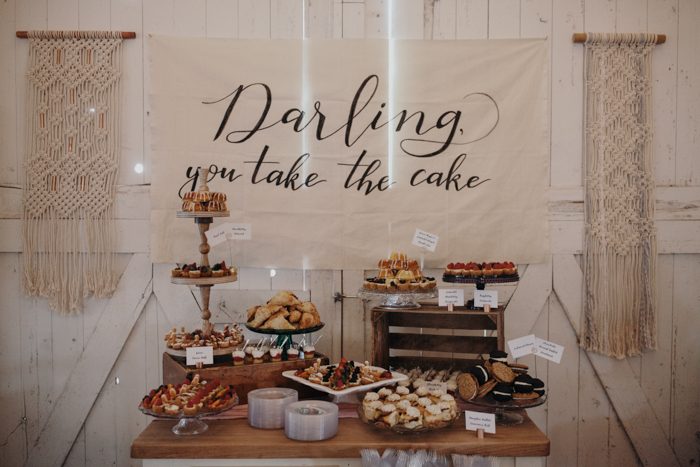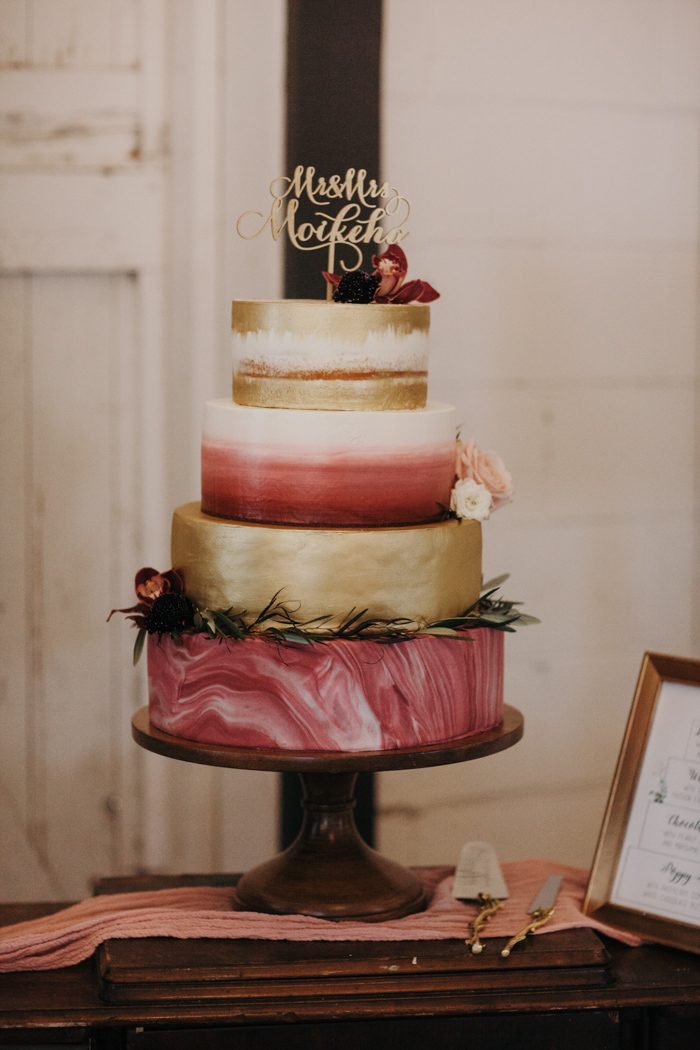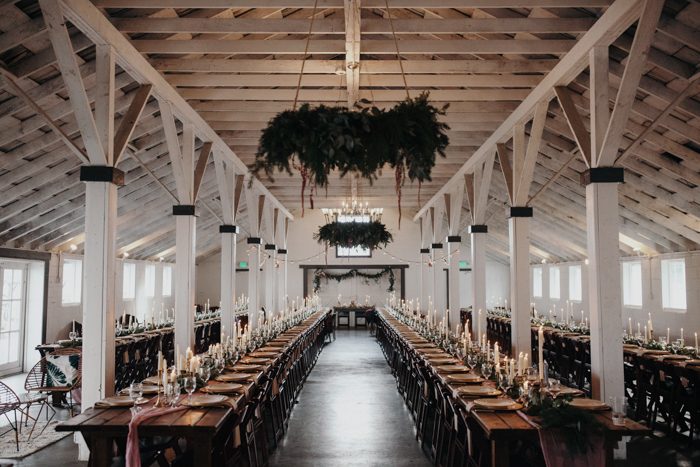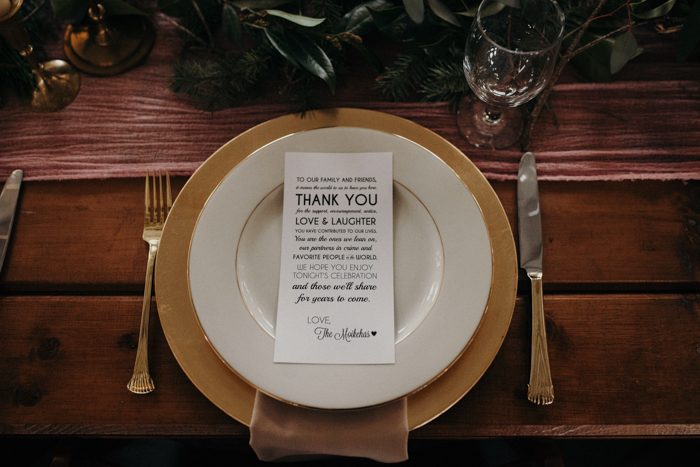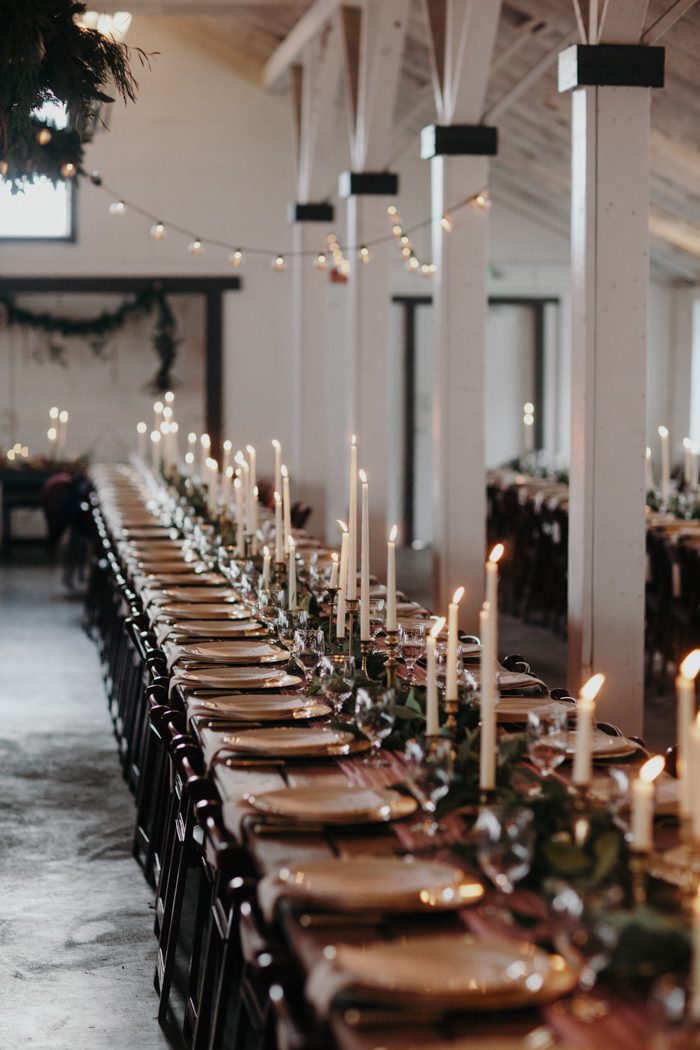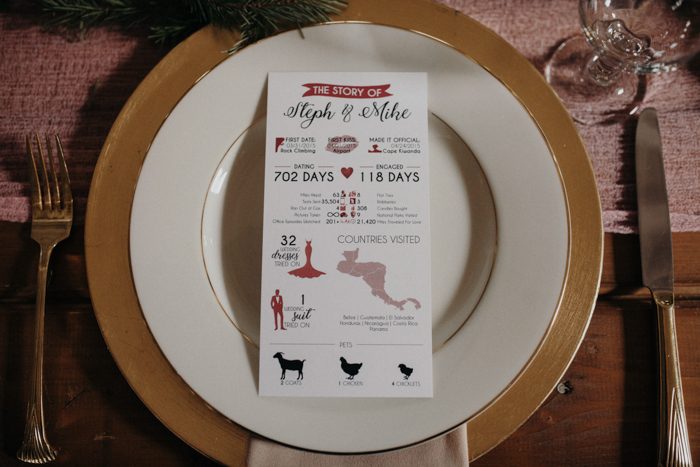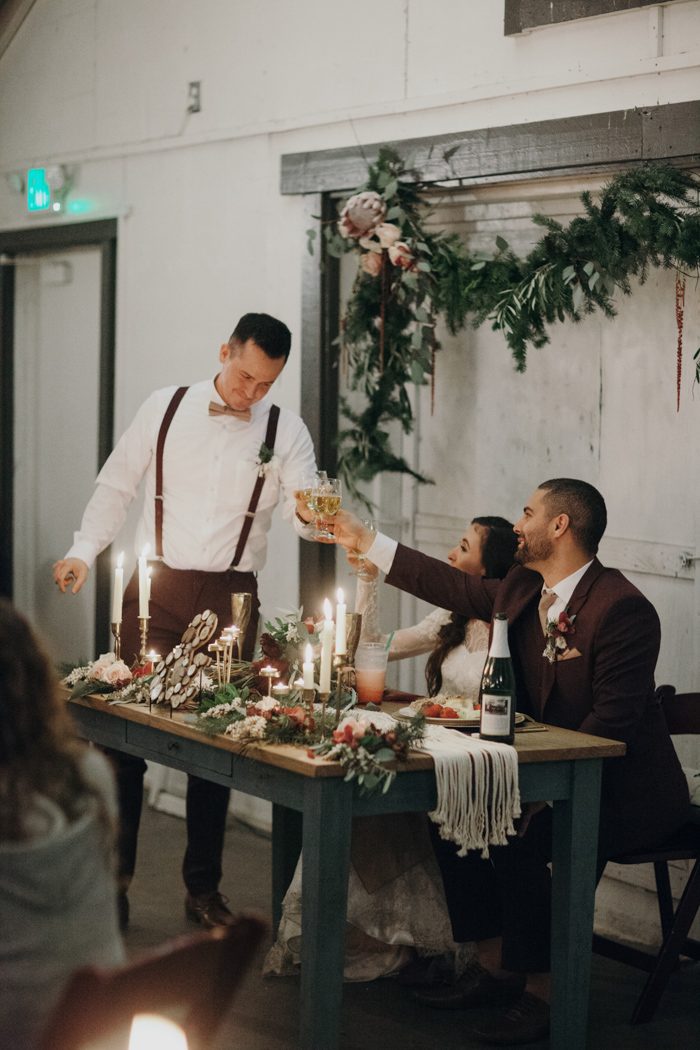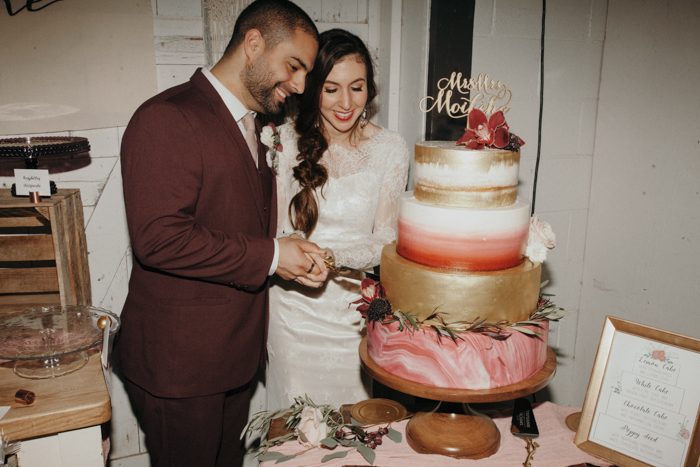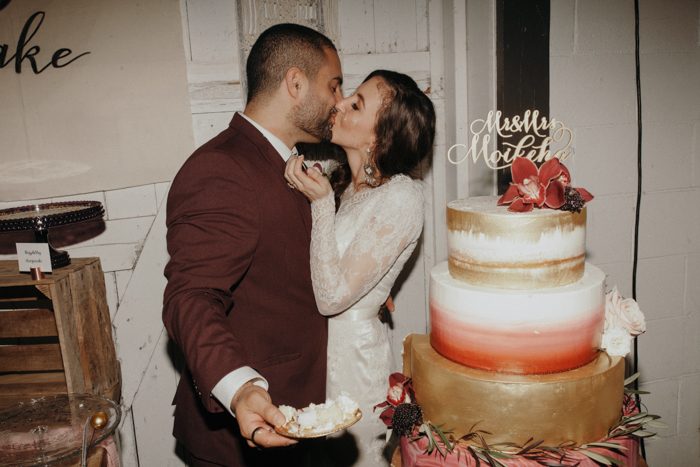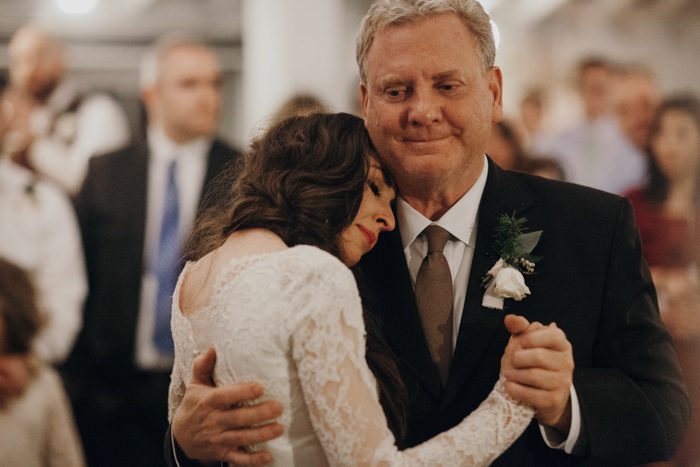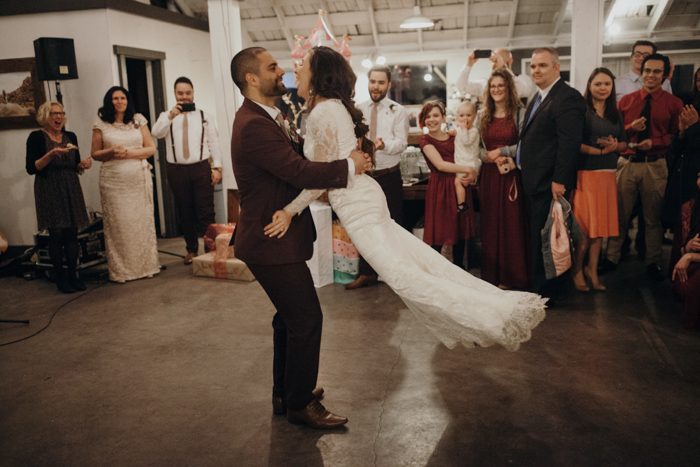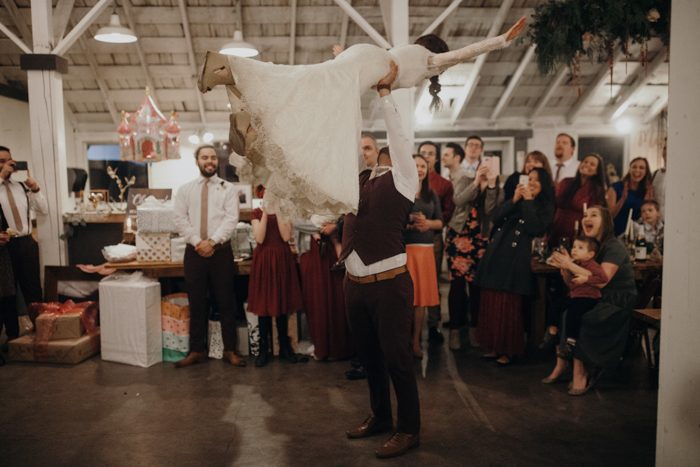 Our biggest congratulations to Stephanie and Michael, and an even bigger thanks to them for sharing their incredible day with Junebug! Want to see more weddings captured by Junebug member Jordan Voth Photography? Check out this utterly serene Olympic Mountains elopement at sunset!