All eyes might be on Brazil for the World Cup but soccer won't be the only thing on your mind after seeing this incredible garden wedding. We just can't get enough of this amazing location and Sam Hurd Photography captures the majestic beauty of the country along with this striking couple masterfully. On top of that, there is an adorable dog in a tiny tuxedo!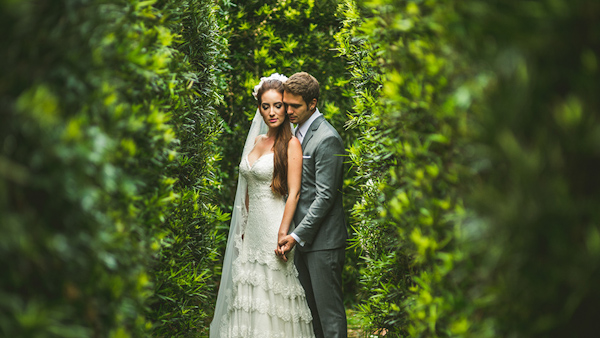 The Couple: Renata and Dante
The Wedding: 11.16.2013 – Amantikir Garden, Campos do Jordão, Brazil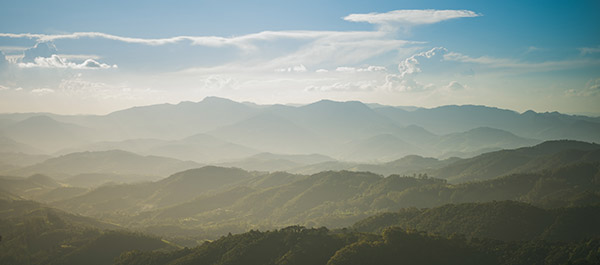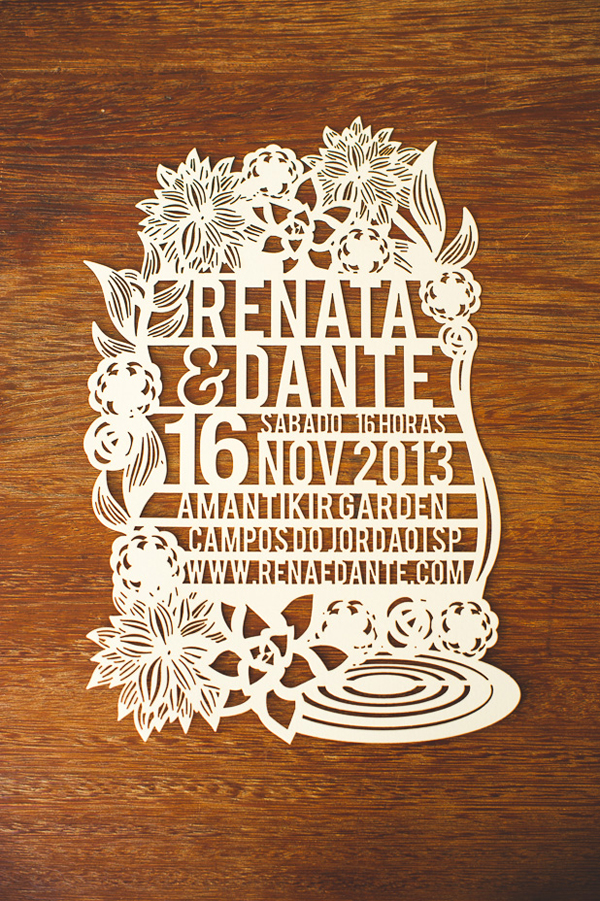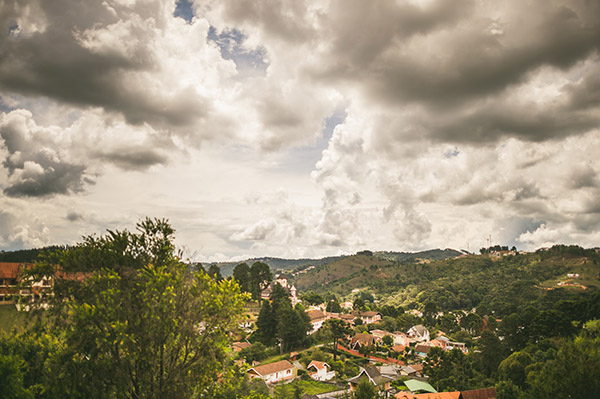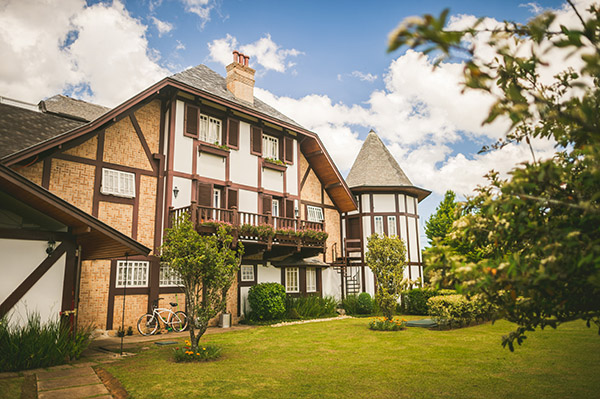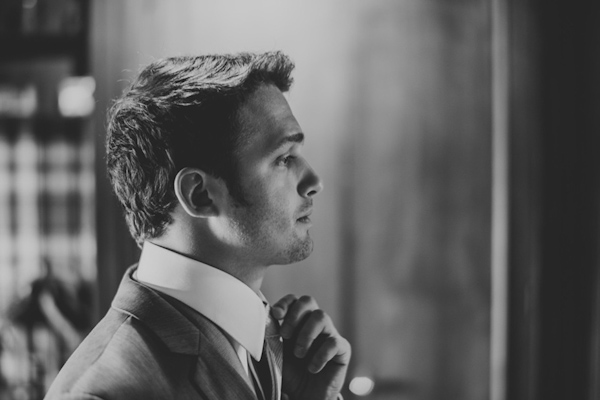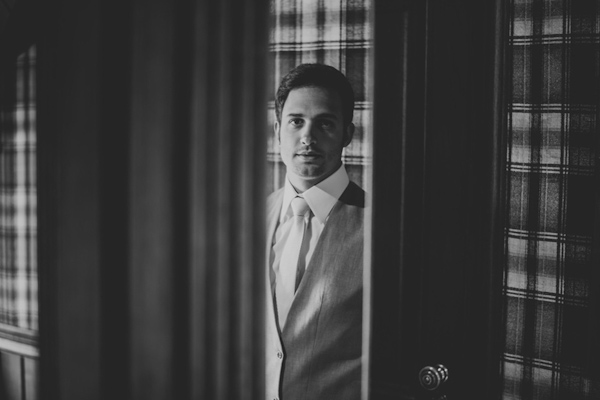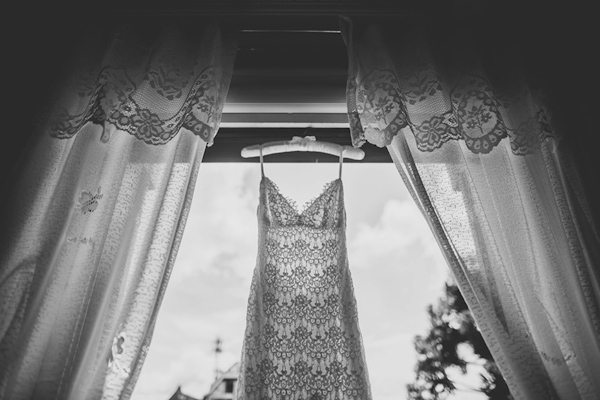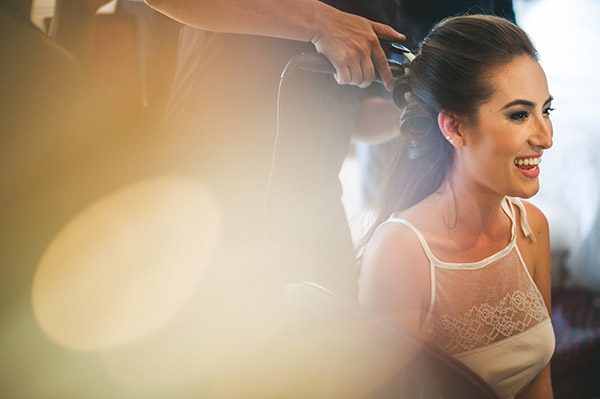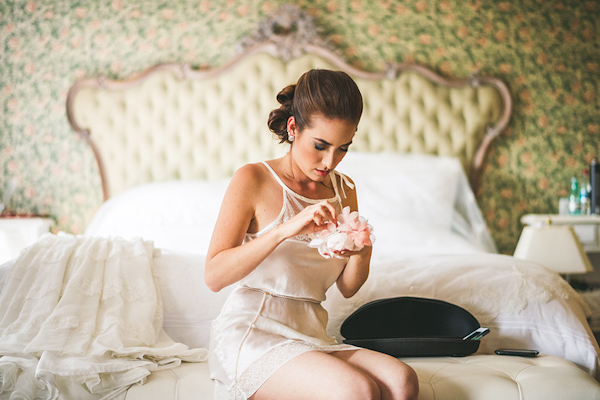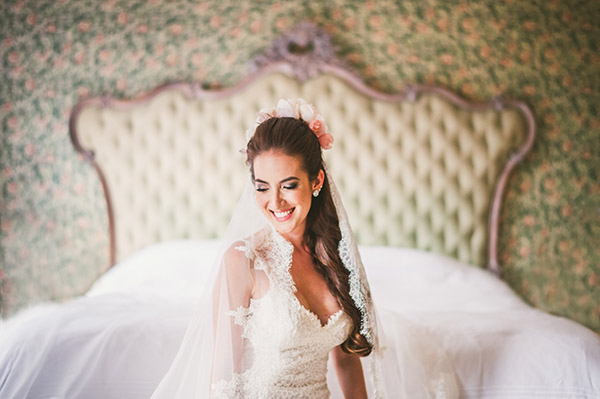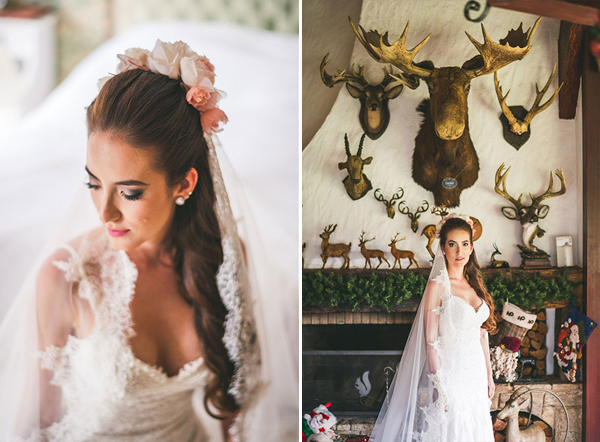 The Goals: Since both of us are photographers, our main priority was the photography. Sam Hurd was the first vendor we hired. We were very happy we could bring him to Brazil, especially for our big day! Our other priorities were the catering (Zest was simply amazing) and we also wanted to organize a very special and intimate experience for our guests.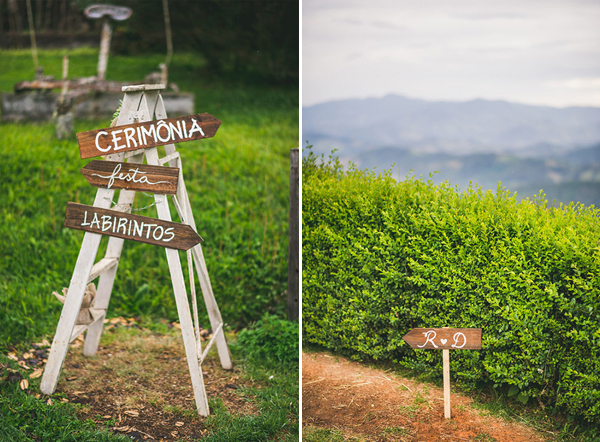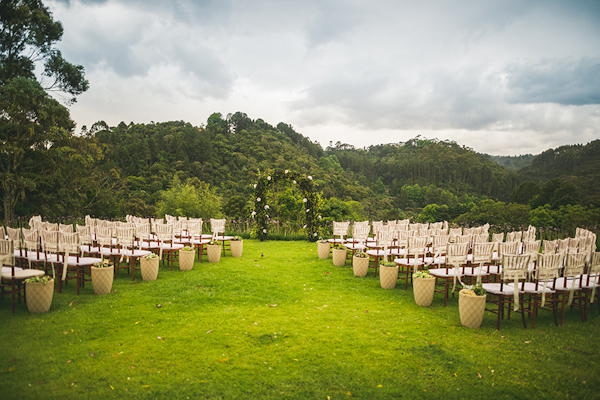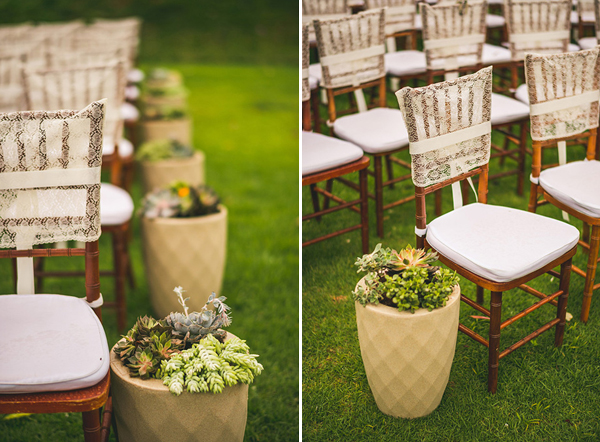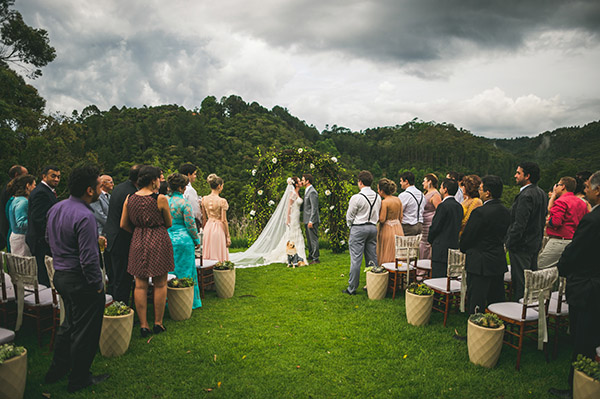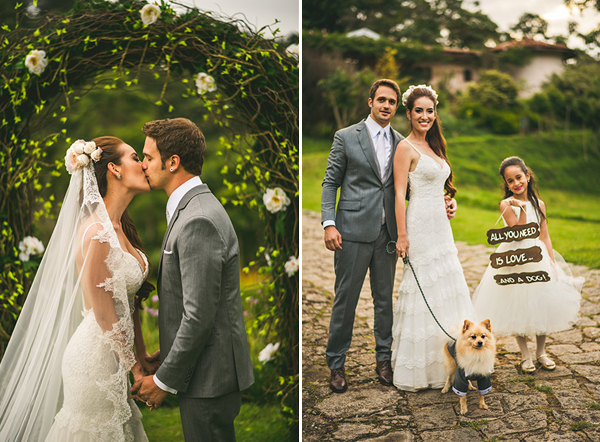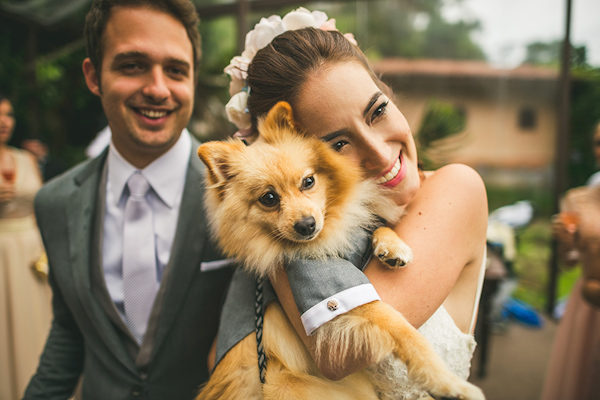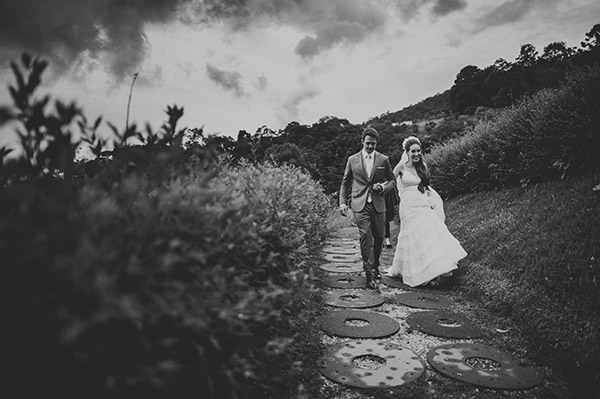 The Design: We wanted something very personal, and all our decisions were made considering our personal taste. We didn't follow any rules. We chose our wedding venue due to its gorgeous gardens and because it was part of our history as a couple. The venue didn't have infrastructure for a wedding, we had to build many things; the costs were higher, but it was all worth it! And since the place had this stunning natural beauty, we wanted to follow the same style and planned all the details aiming for a romantic and naturally beautiful event. We didn't want anything exaggerated or too luxurious. because it wouldn't reflect who we are. We agree with Leonardo da Vinci when he says that "Simplicity is the ultimate sophistication".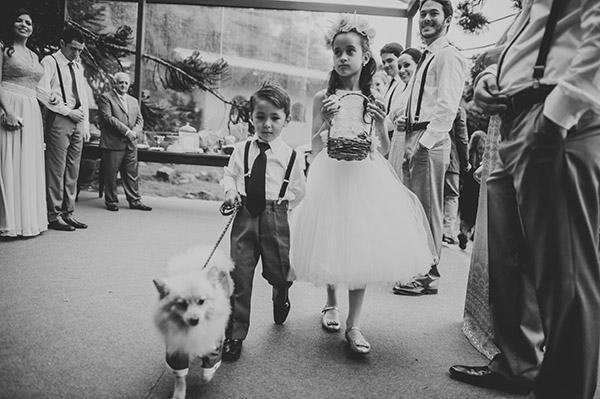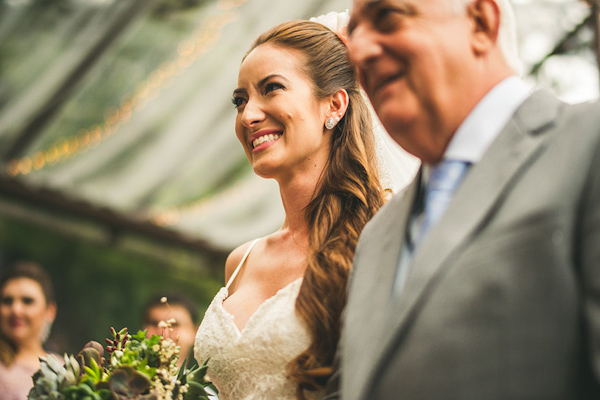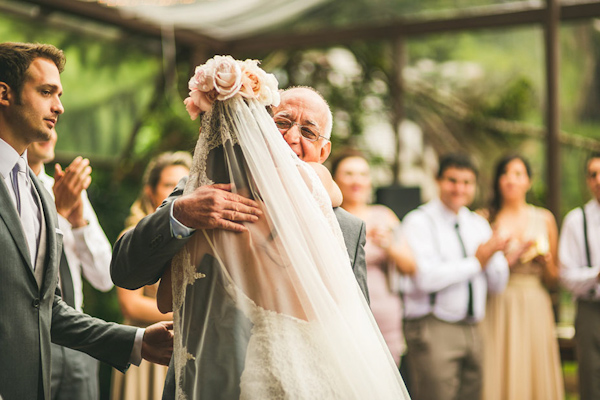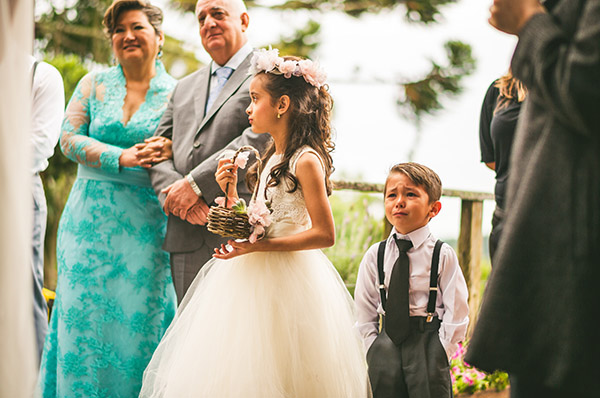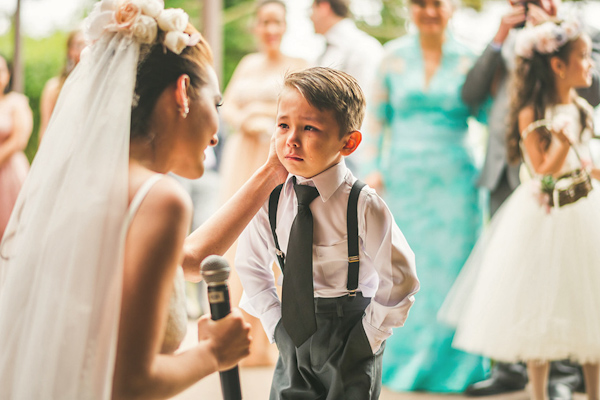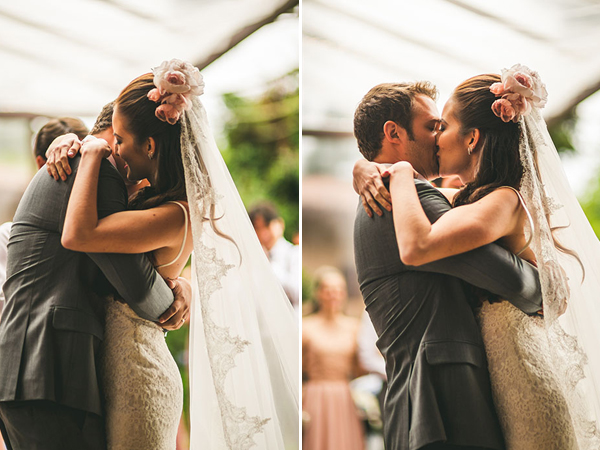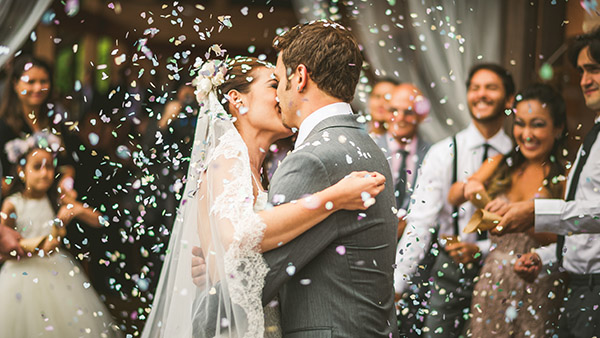 The Photography: I'd been following Sam's work for a while and his imagery touched me in a very special way. I wanted us to be photographed by him and it had to be him! I love he way he sees the world and registers it with his camera. He was a great professional – he didn't stop for a minute and was smiling the whole time!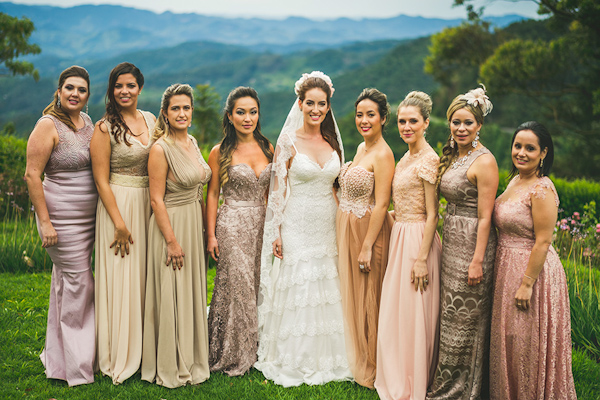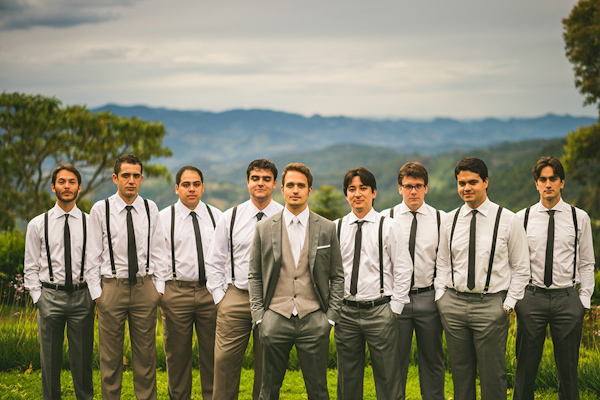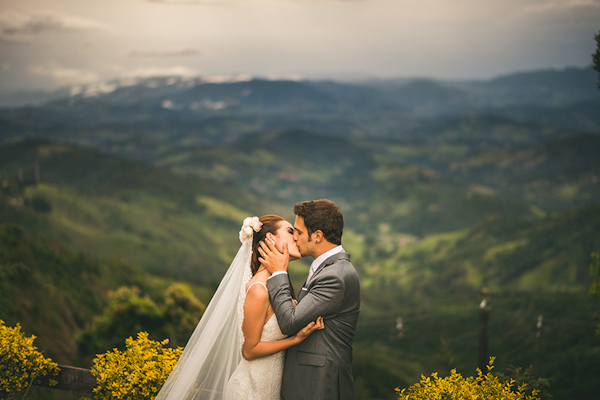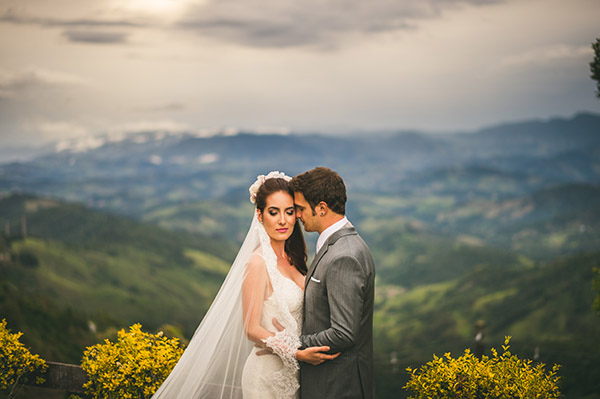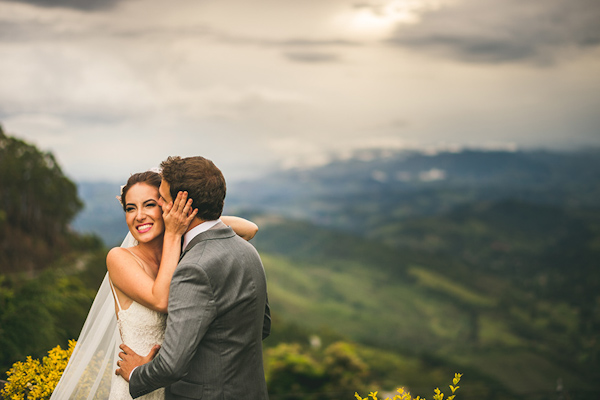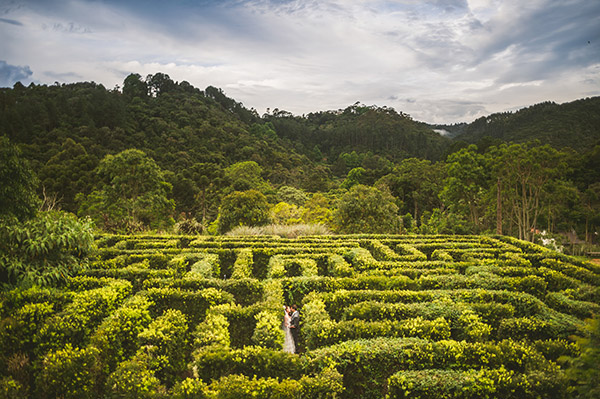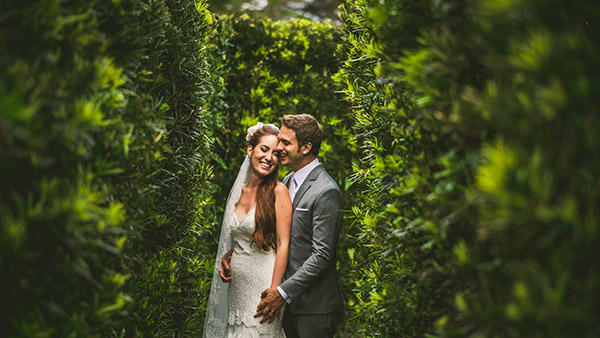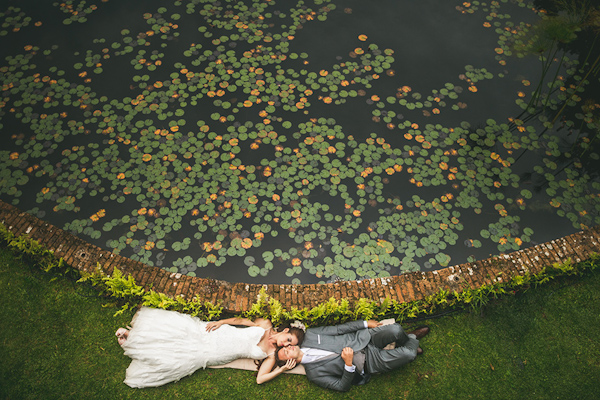 The Moments: We loved our ceremony. When I entered the aisle next to my dad and looked at Dante looking at me, it was such a strong feeling! I couldn't stop crying. Our ceremony was very personal and intimate. Having my best friend and my dad as our celebrants, was also very special for me. They were great! There were no formalities and everybody cried and laughed a lot during our ceremony. Seeing everyone so happy and emotive made me even more sentimental and I cried during the whole ceremony.
We just were not expecting the rain and had to change our plans in the last minute. The ceremony would take place in a beautiful green place with a gorgeous view. But, we had to move the ceremony inside. In the beginning, I was devastated. My mom had sewed all the 130 lace covers for the chairs… my family had spent the whole morning building our arch (and even got sunburnt)… my dad and cousins had planted our succulents in the 12 vases for our entrance corridor. We couldn't use any of that for the ceremony. I couldn't believe the whole week was beautiful and sunny and then on Saturday the weather completely changed. I cried a lot when I realized things wouldn't happen the way we had dreamed and worked so hard for, but then I remembered my friend saying months ago: "Renata, my friend always tells me stories about brides that go crazy on their own wedding because something didn't work out as planned. So promise me you'll be happy and enjoy your day despite any possible problems". Then, before my entrance, while I waited in the car under the rain, I decided to be happy. I decided to focus on what really mattered which was all those loved people waiting there for us, to celebrate our happiness. I understood that as God's message, as if he was trying to show me that I can't have everything in life, and even if something is not the way I dream and wish, it can still be totally amazing. I just need to adapt my expectations and learn to focus on what is essential and more important.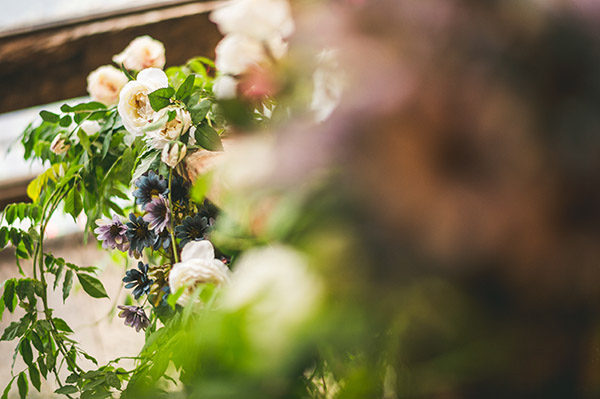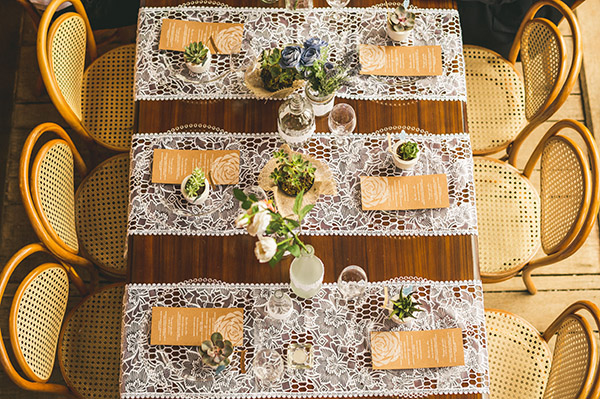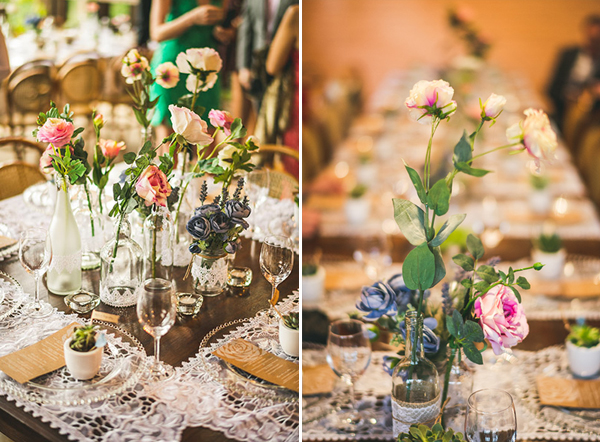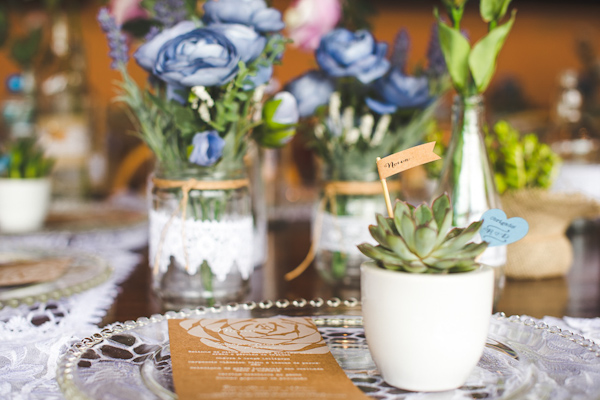 The Advice: There are just too many things that can go wrong on your wedding day. You just have to relax, enjoy your day and remind yourself the main reason why you both are into this: your commitment with each other, the love and will to support each other for the rest of your lives, and of course, all the loved ones that are there for both of you. The rest are all details…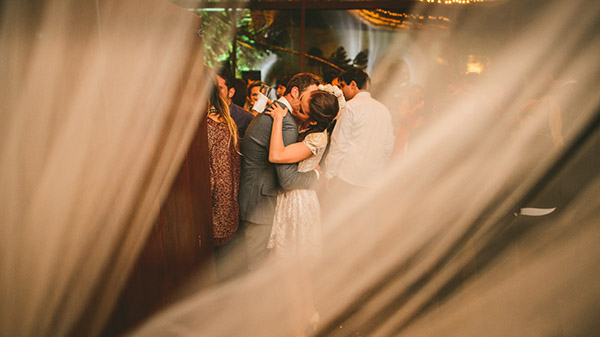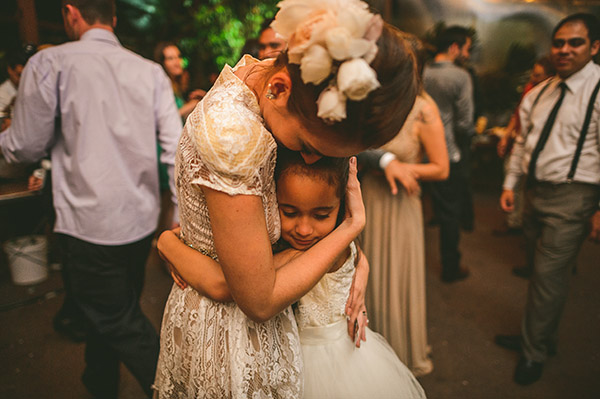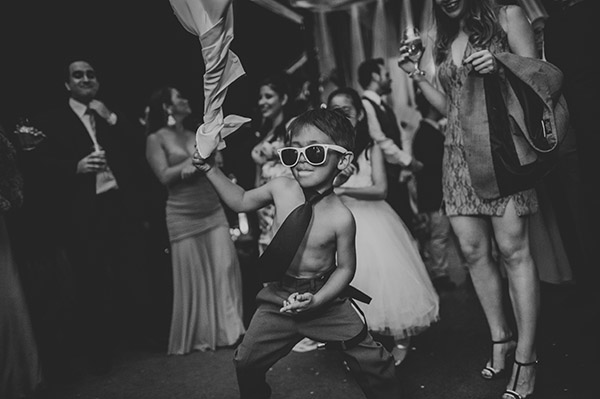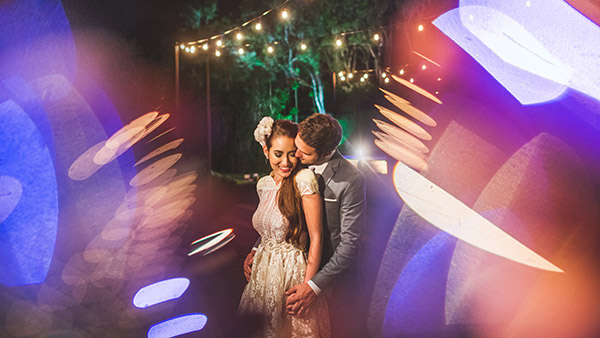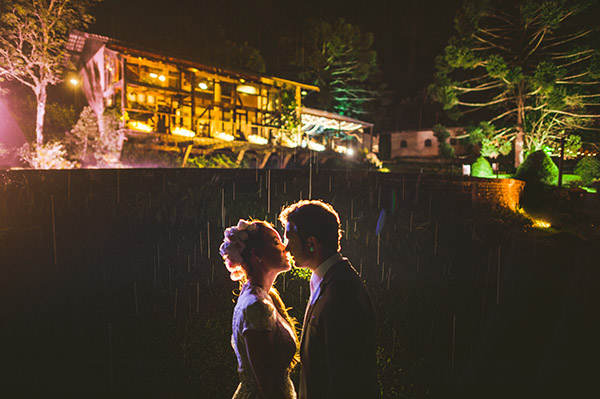 The Wedding Team:
Photographer: Sam Hurd Photography
Event Planner: Kelly Yamashita
Ceremony & Reception Venue: Amantikir Garden
Videographer/Film Maker: Par Filmes
Invitation Designer: Bride and Groom with Camila Pires
Catering: Zest Cozinha Criativa
Florist: Family of the Bride
Cake: Viviane Sá
Sweets: Ricardo Spósito of A Cozinha Coletiva
Wedding Dresses: Cymbeline, Lover
Bridal Accessories: A Modista
Groom's Apparel & Accessories: Alexandre Won
Hair & Makeup: Agencia First
DJ: DJ Rodrigo of R3 Eventos
Thank you Renata and Dante for sharing your lovely wedding with us!
Worried about rain on your wedding day? See how this couple turned a rainy day into a day they'll never forget!