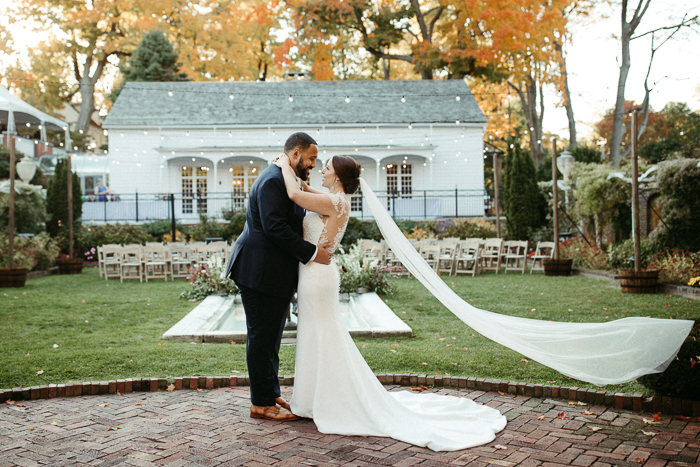 When we usually think of fall weddings, we think of a mysterious and moody atmosphere with pumpkin-inspired hues, layered textures, and patterns. However, Christina and Terrell had a fresh take on their Keeler Tavern Museum wedding. They wanted to capture the season's charm while creating a warm and inviting atmosphere. And they succeeded in doing just that by choosing a cozy museum garden setting and a muted version of the classic fall color palette with hints of deep wine and light and airy blooms.
Set on the property's walled garden, the couple chose the most special spot to exchange dreamy vows. Their ceremony featured a flower-lined aisle that led to the fountain adorned with romantic ground florals. For their garden house reception, lush centerpieces and gold accents popped against the elegant all-white tablescape and perfectly complemented the standout architectural features of the space.
The couple took great care in selecting the elements for their celebration, and the result was truly unforgettable. And thankfully, Junebug member Par La Mer Photography was there to capture every beautiful detail and emotional moment as they unfolded. So keep scrolling because this is one inspo-filled celebration you'll want to share with your vendor team.
The Couple:
Christina and Terrell
The Wedding:
Keeler Tavern Museum, Ridgefield, Connecticut, United States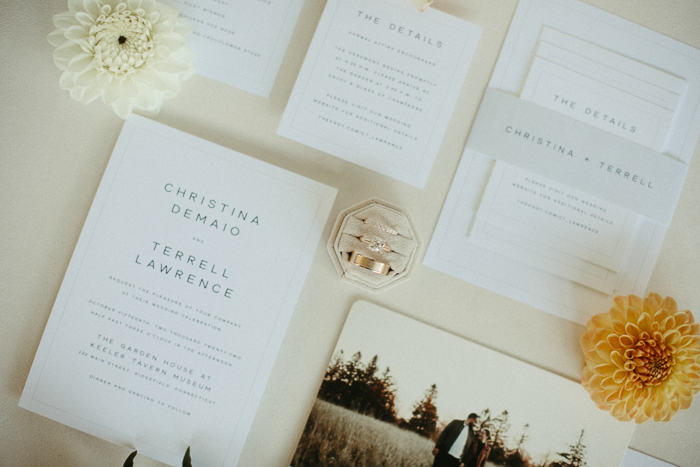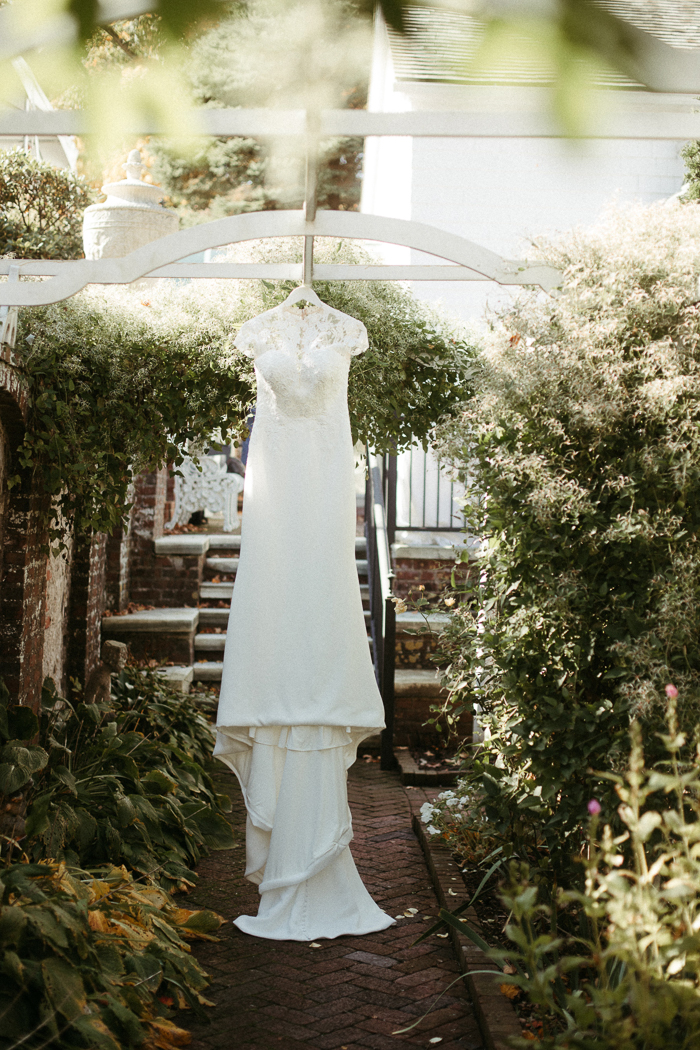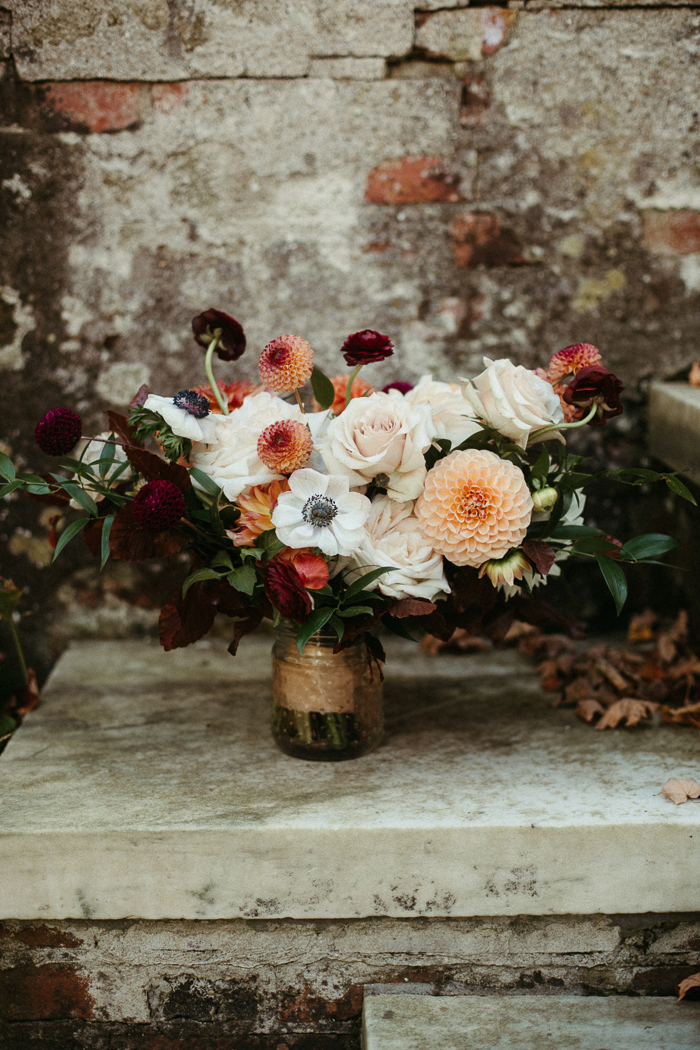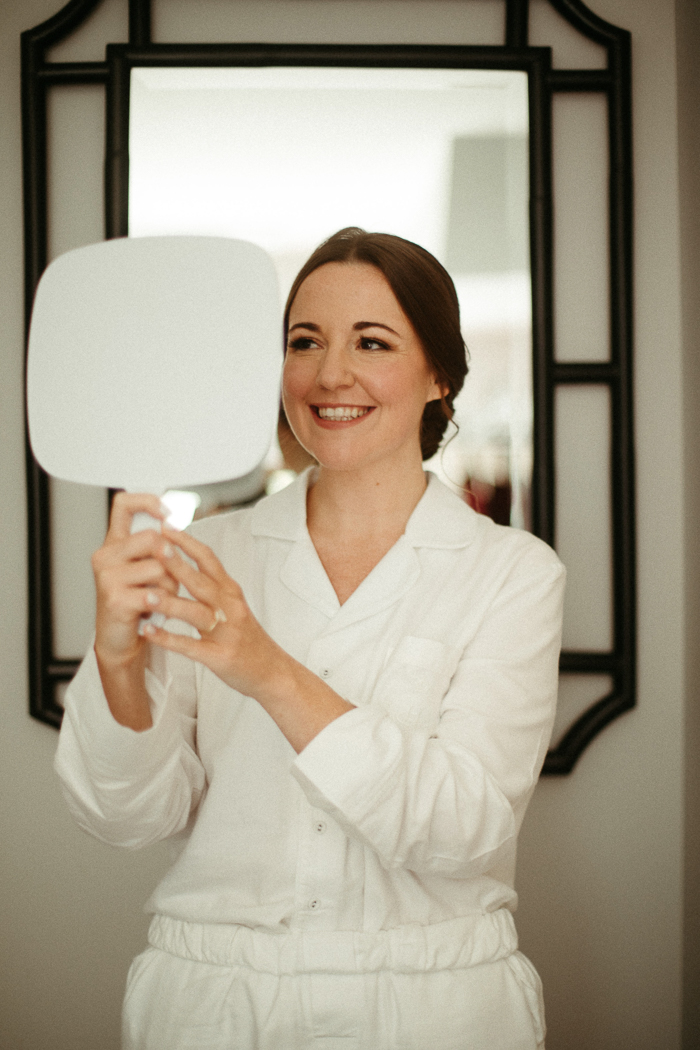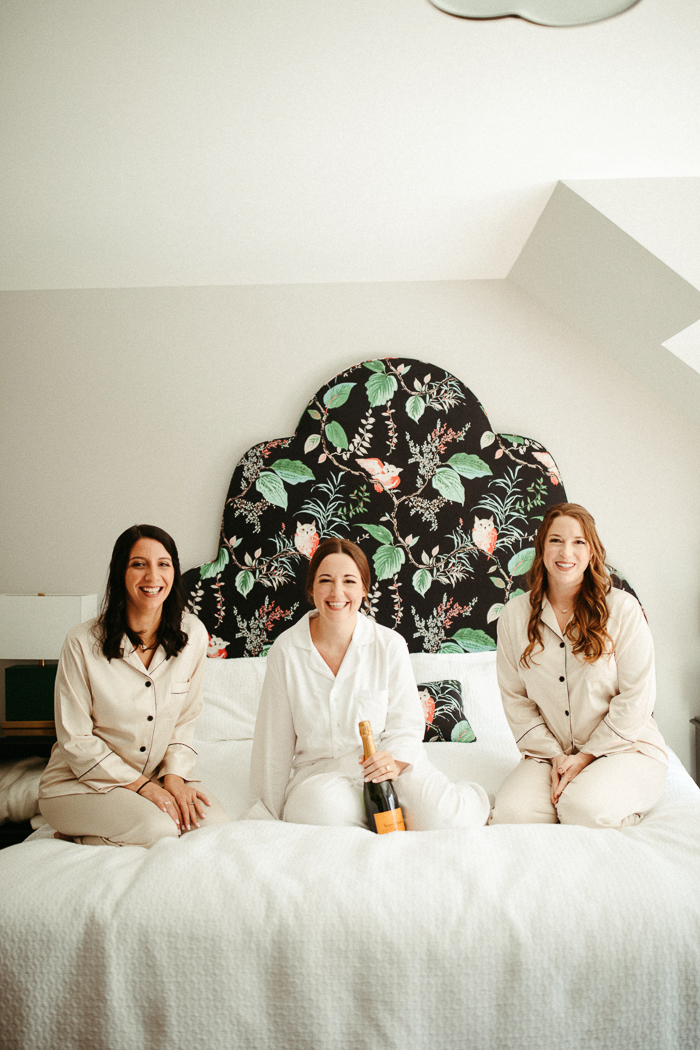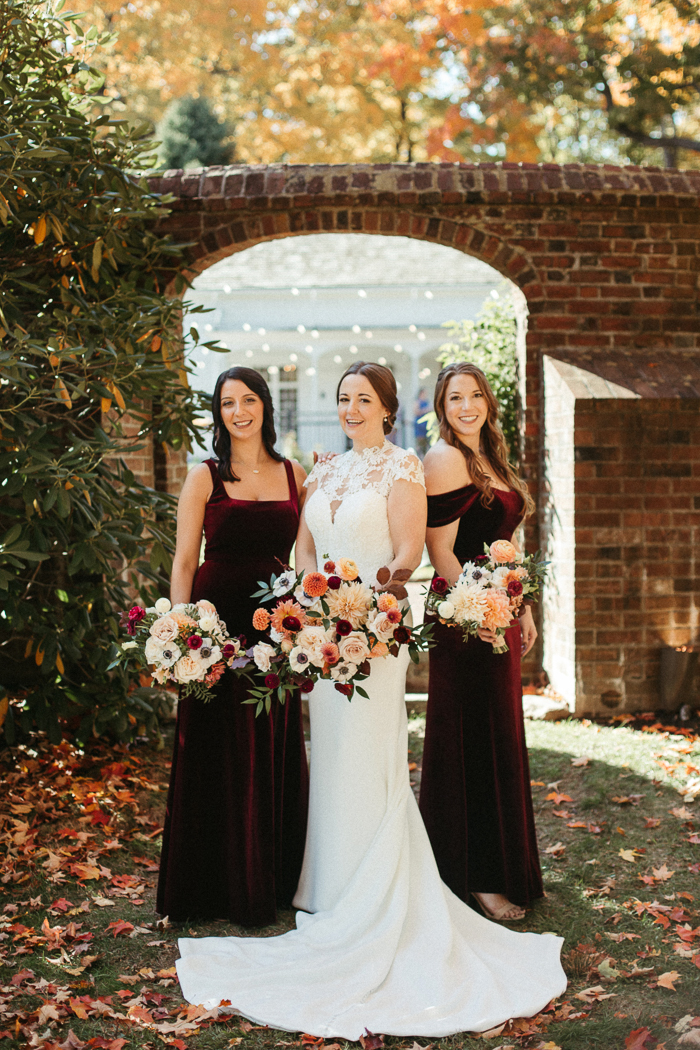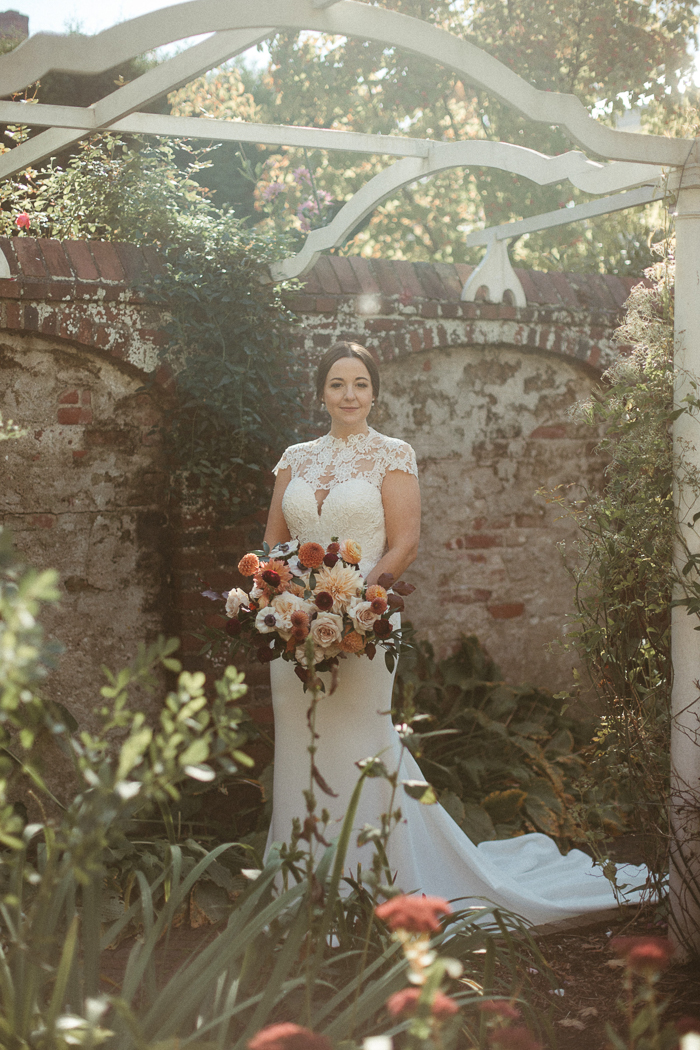 The Inspiration Behind Their Keeler Tavern Museum Wedding Aesthetic
Since we got married in October, it was important for the design and style to highlight fall colors and that warm fall feeling Terrell and I get each year during fall. For the overall colors, we were torn between a deep wine or a champagne color for the bridesmaids. Ultimately, we went with deep red. We fell in love with our florist's work on Instagram and worked with her on a color palette that worked beautifully. I was always set on gold flatware and highlighting the florals on each table with clean ivory plates. Terrell and I chose the chairs we thought would best suit the reception and the ceremony.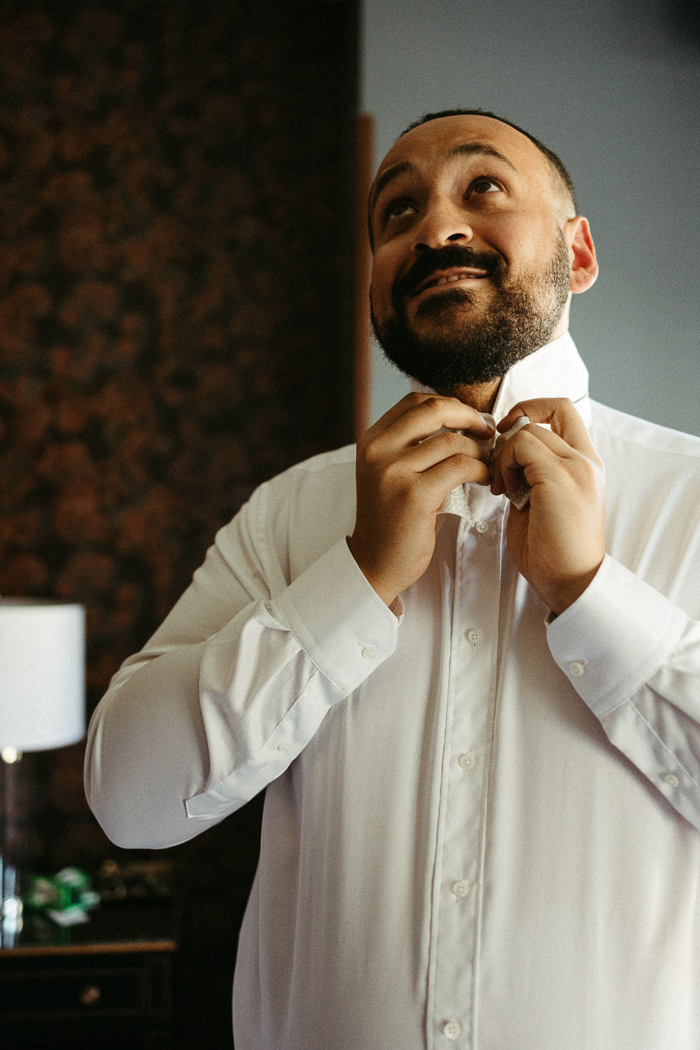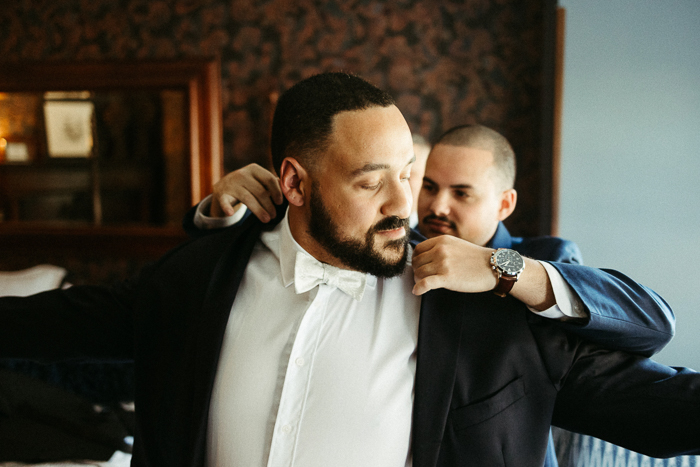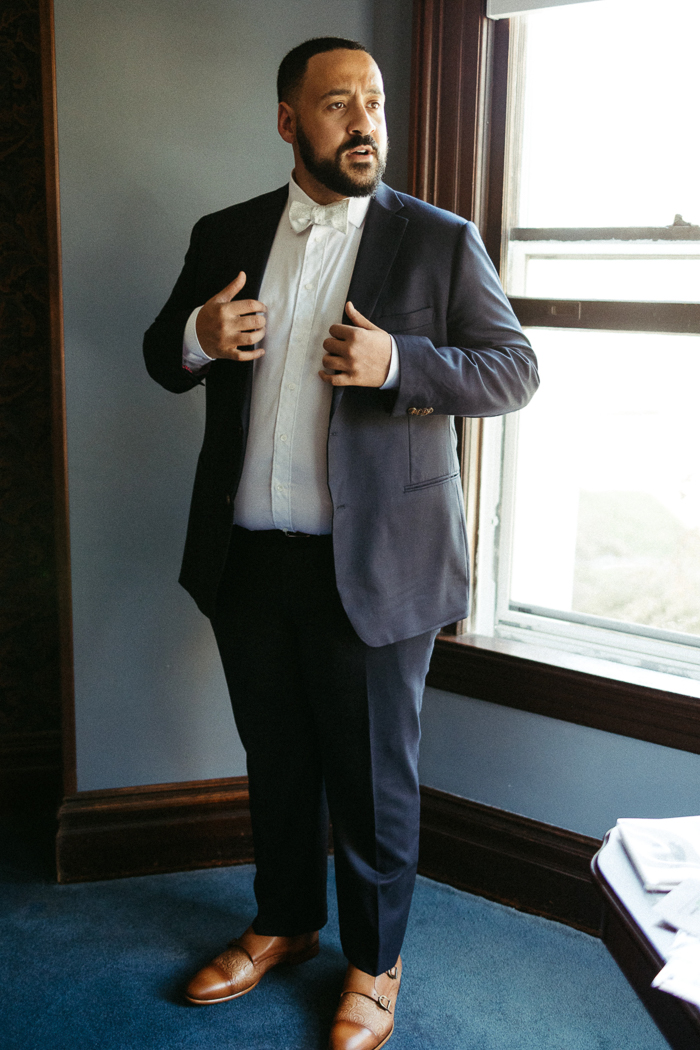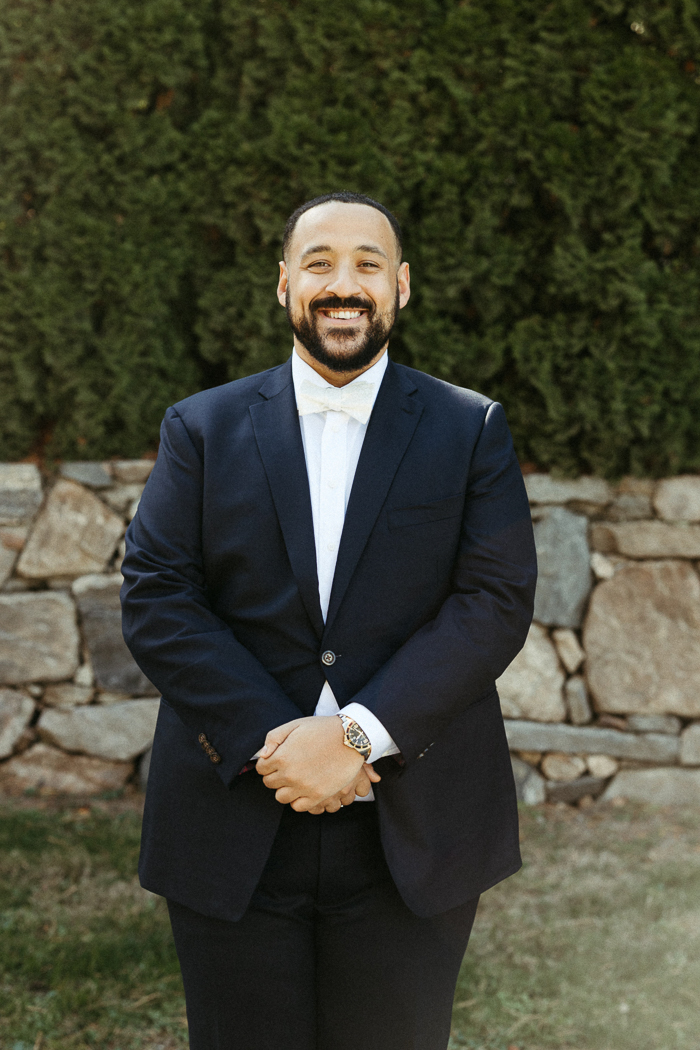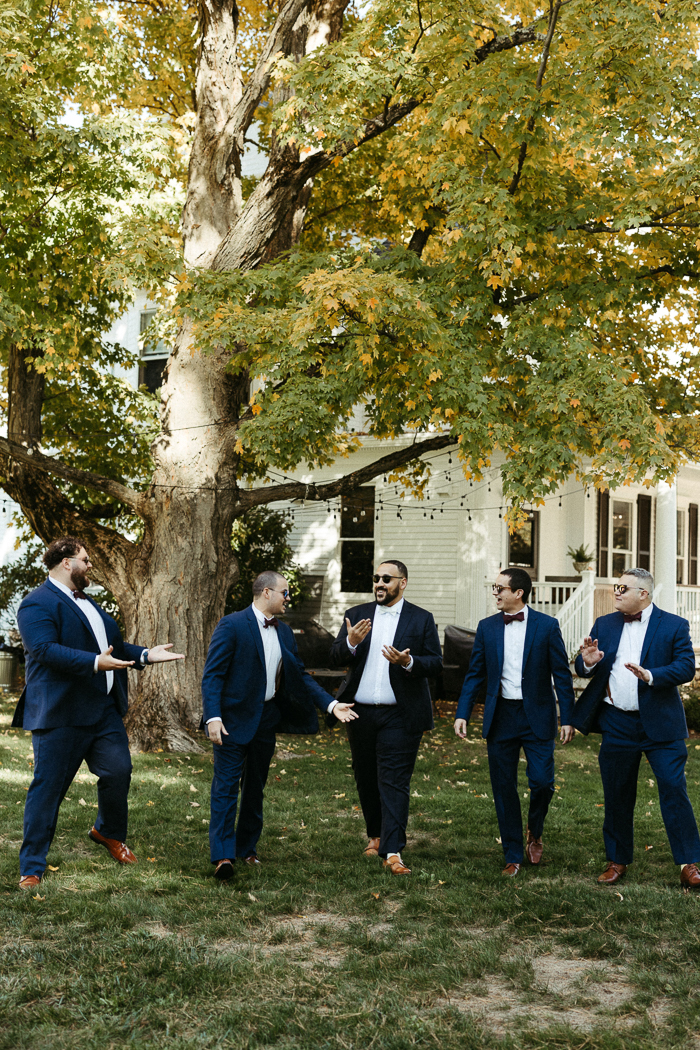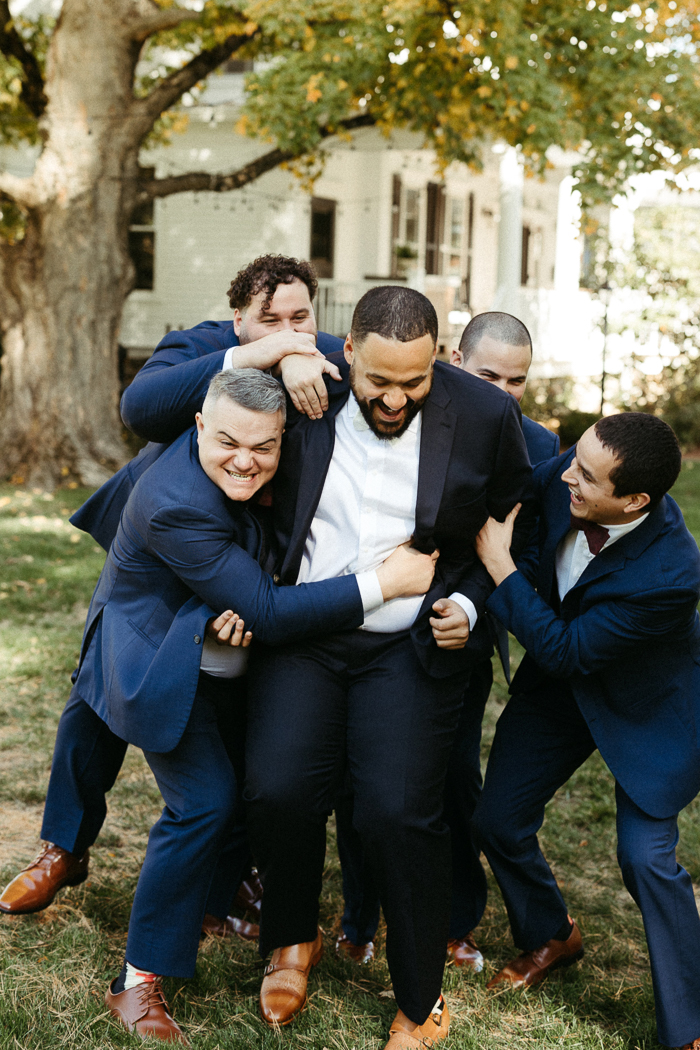 How They Knew That The Keeler Tavern Museum Was The Perfect Venue For Them
Finding a wedding venue felt daunting. Planning a wedding in 2022 was crazy, and everything felt like it was getting booked too quickly. One day, I googled "intimate wedding venues" and stumbled upon the Garden House at Keeler Tavern Museum. We immediately fell in love with the place when we saw the photos. I am also most proud of finding a unique venue that allowed us to have the intimate party we wanted. When we saw it in person, we were open on a date and were fortunate enough to get one on a Saturday during our favorite month. It was the first venue we saw, and we put a deposit down immediately.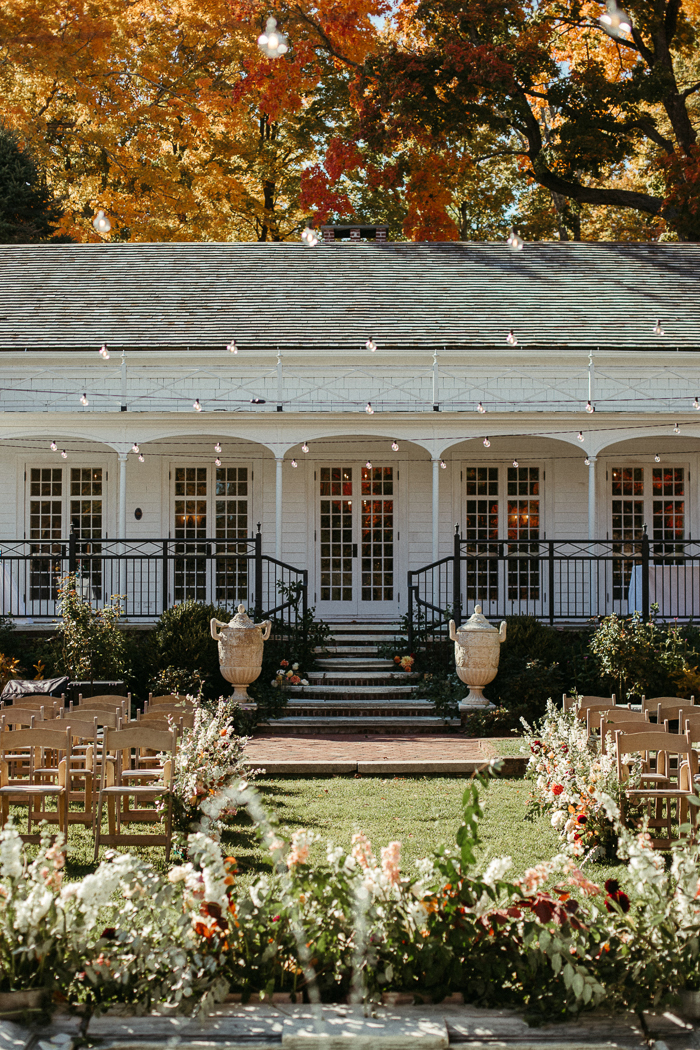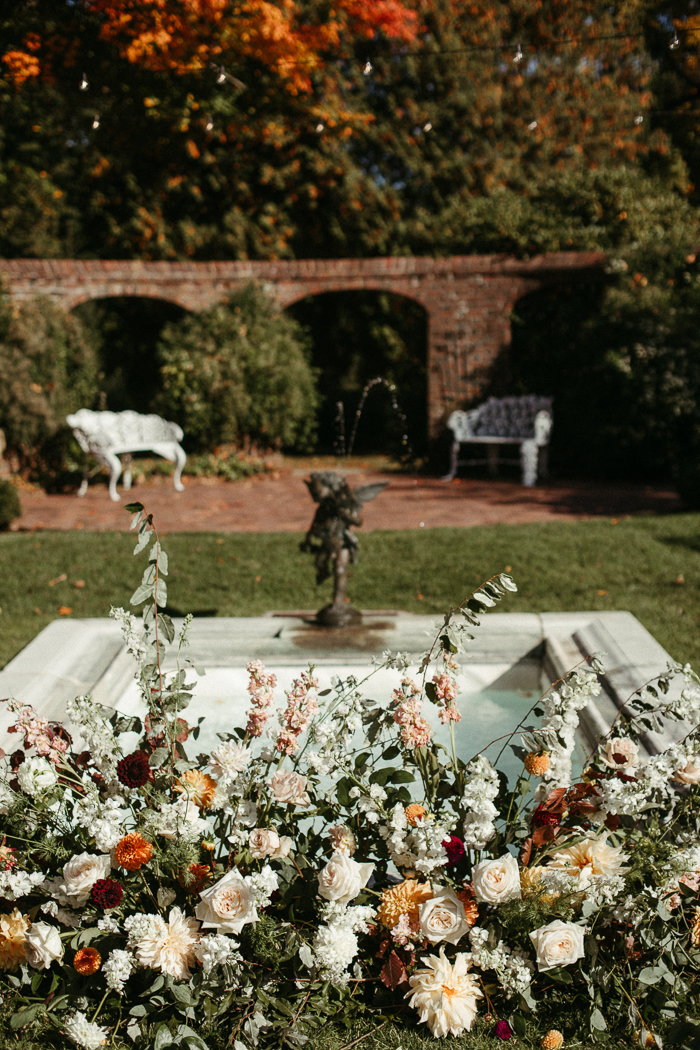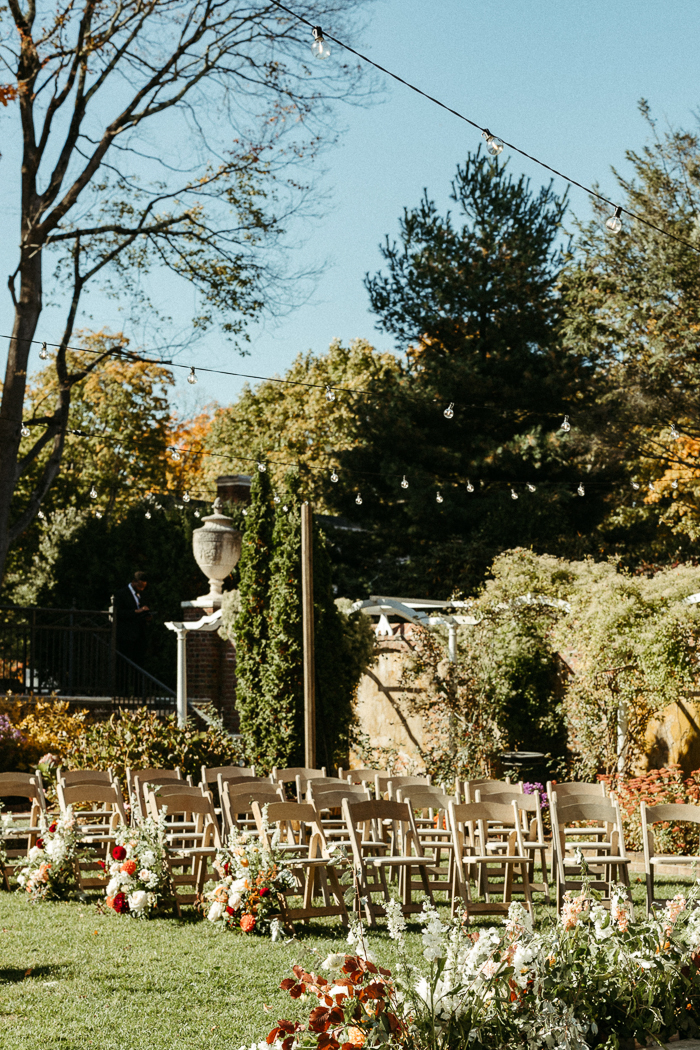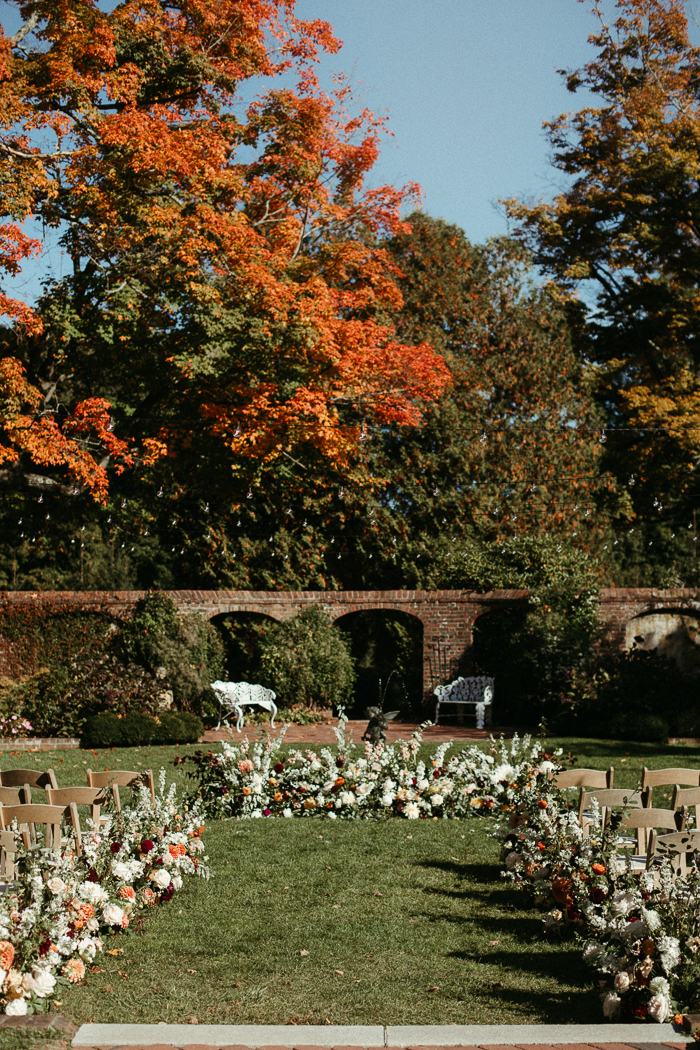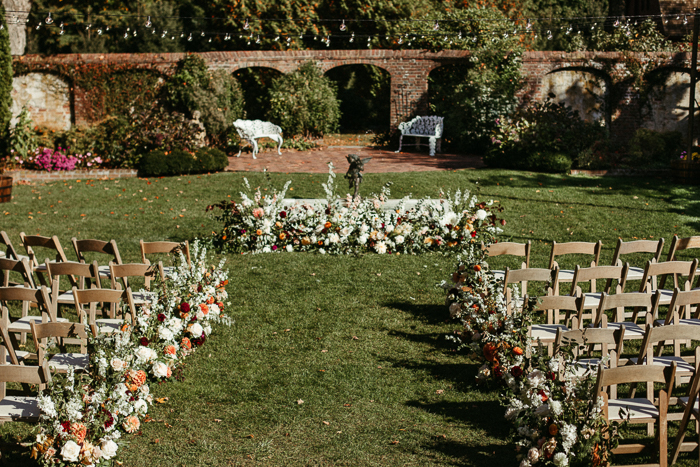 Creating A Magical Keeler Tavern Museum Wedding Atmosphere With Florals
The most memorable part of the day was when the doors opened, and we looked at each other for the first time. We both immediately started crying even more than we were before. I am most proud of how my husband recommended the aisle be lined with flowers. It ended up magical, and we were in awe of how everything came together so beautifully.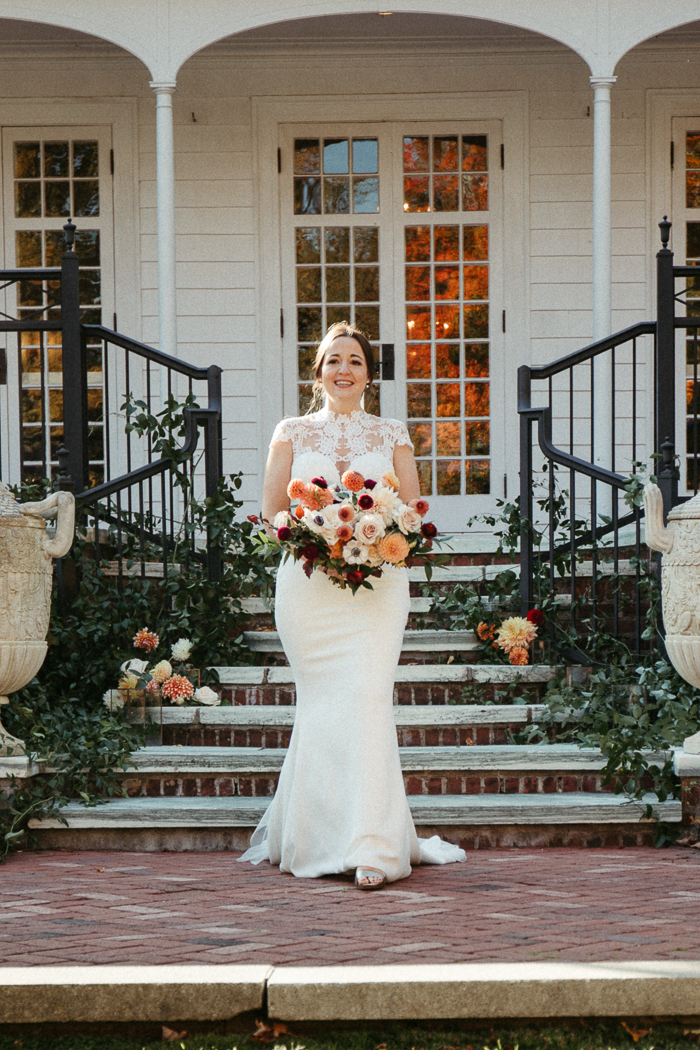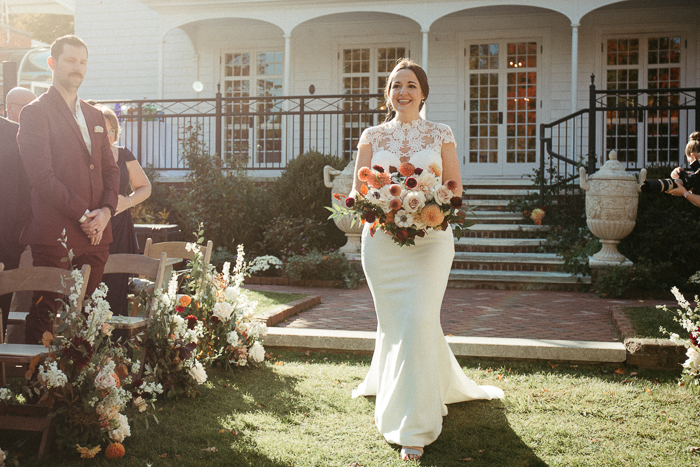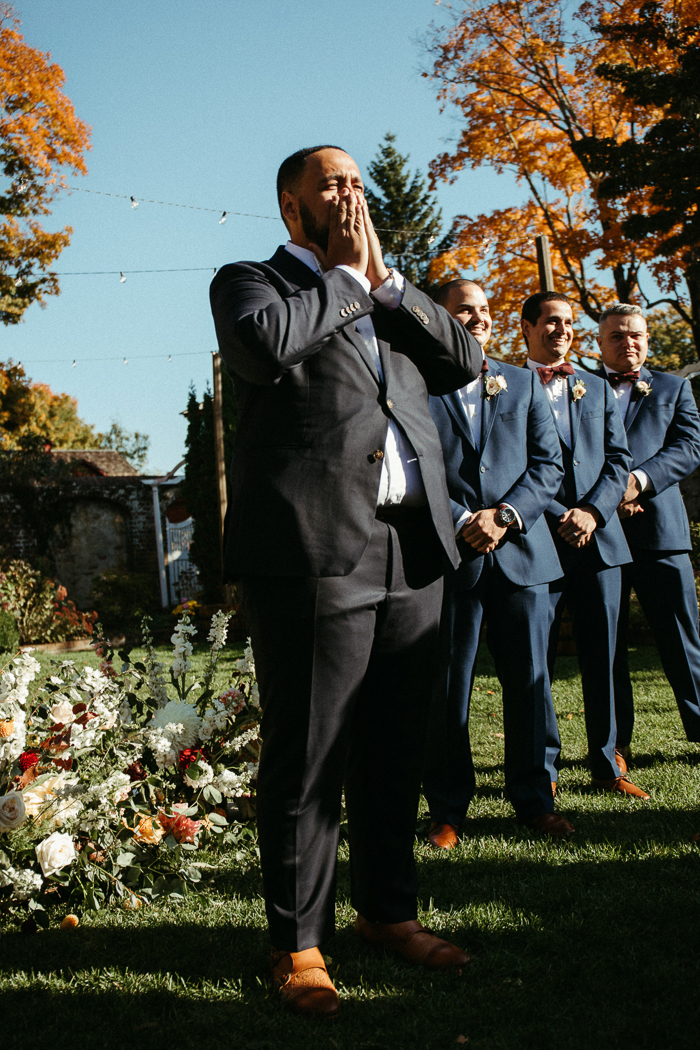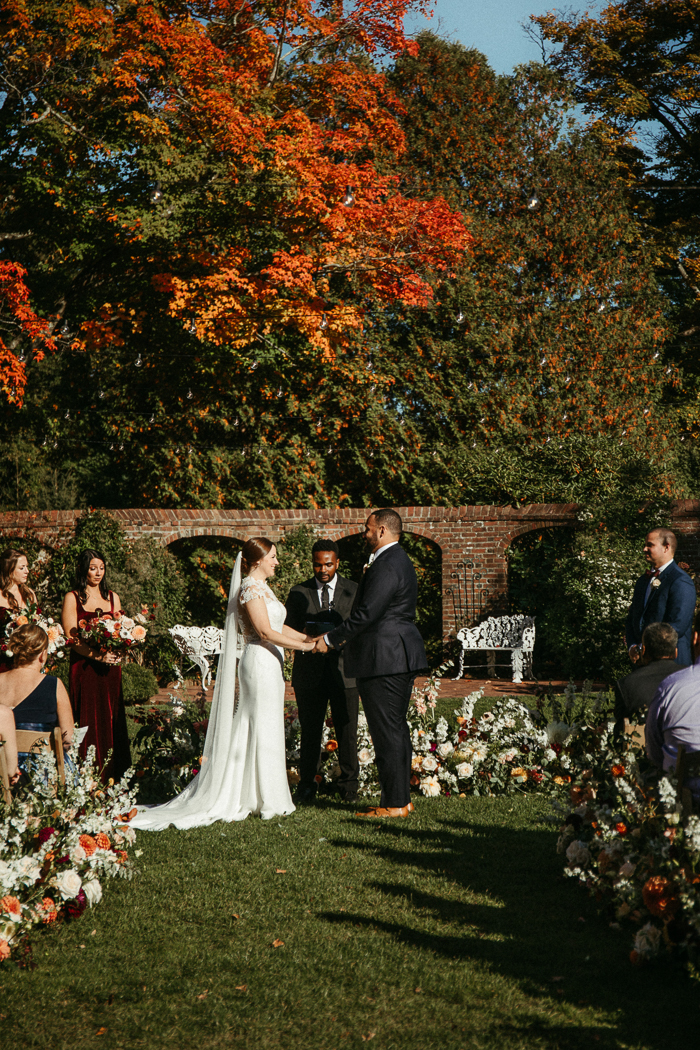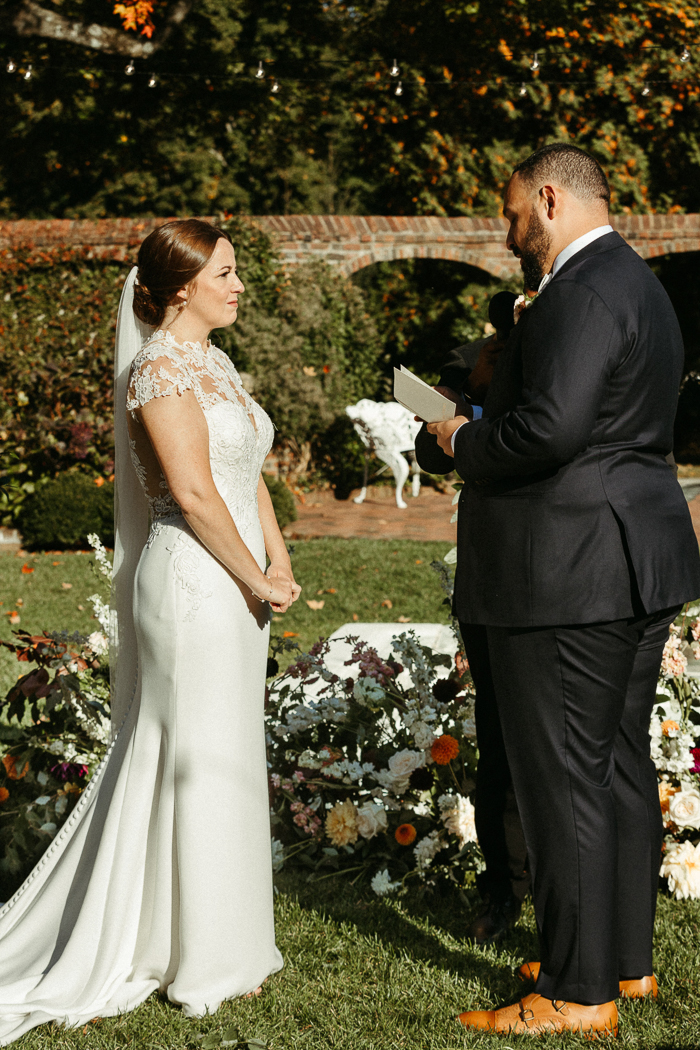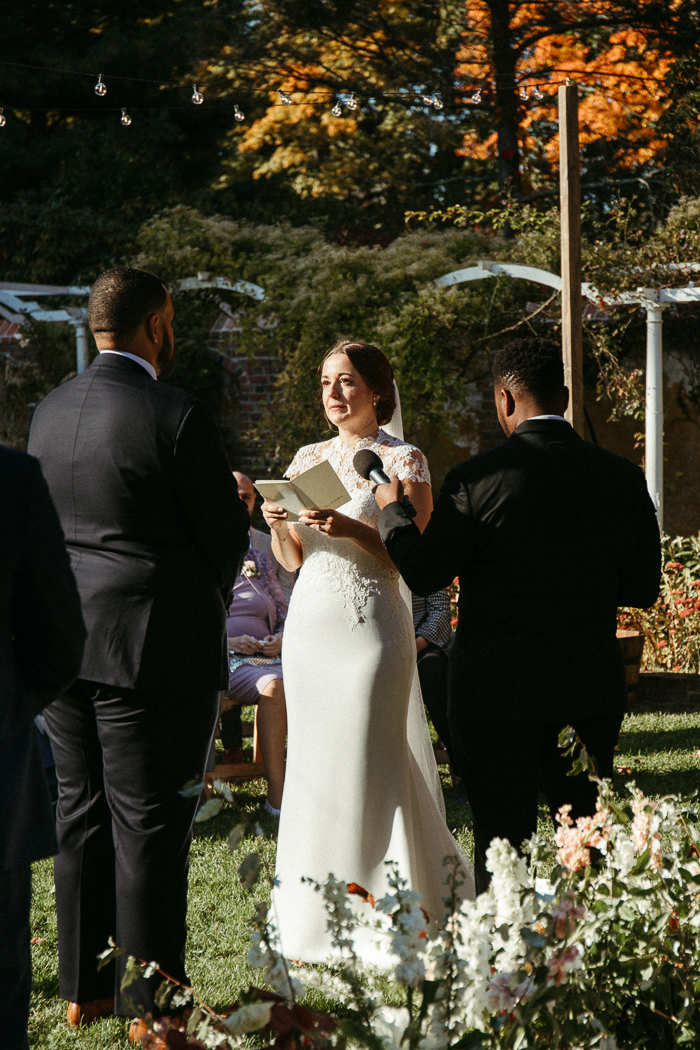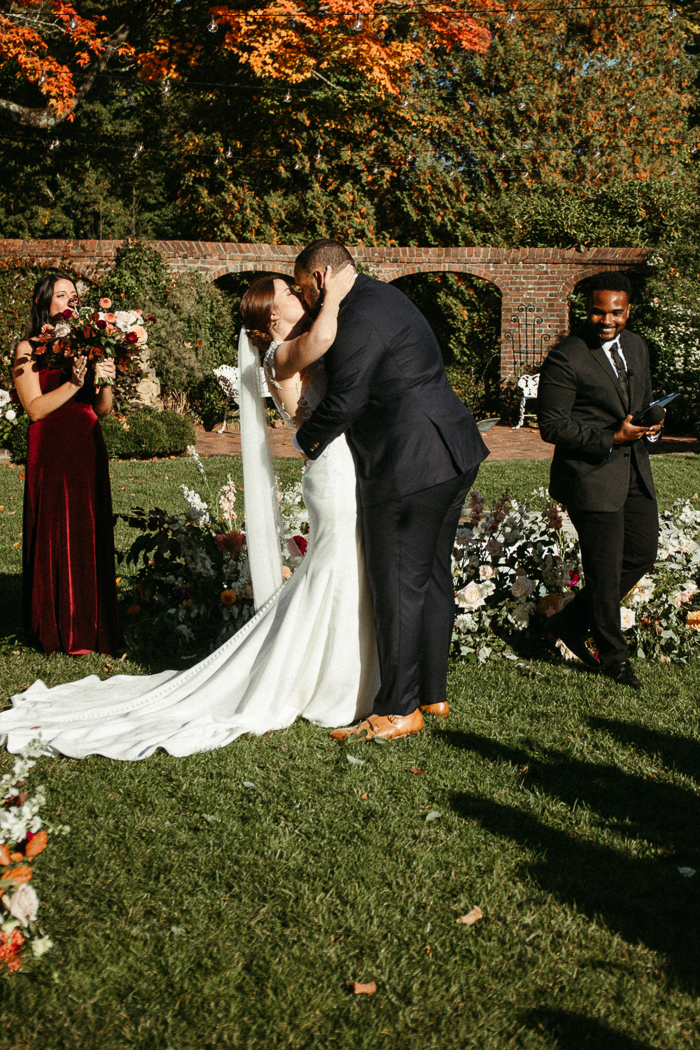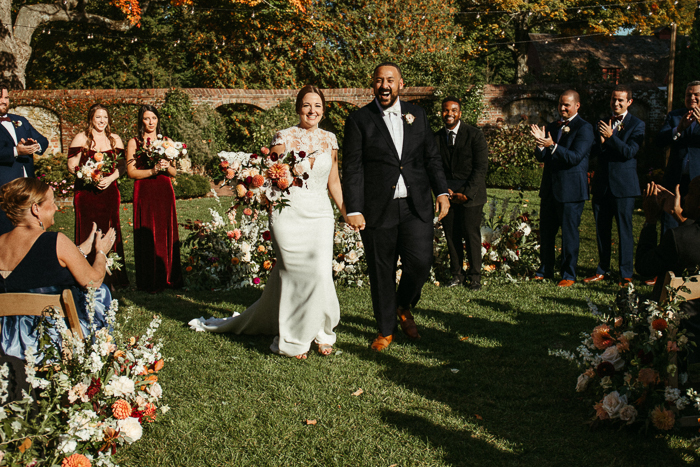 Wedding Planning Advice From The Couple: Take Your Time To Think Things Over
It's so important to take your time when planning. I was filled with so much urgency and thought I had to do everything immediately. Take a deep breath and think things through. Everything that your wedding day is supposed to have, it will have.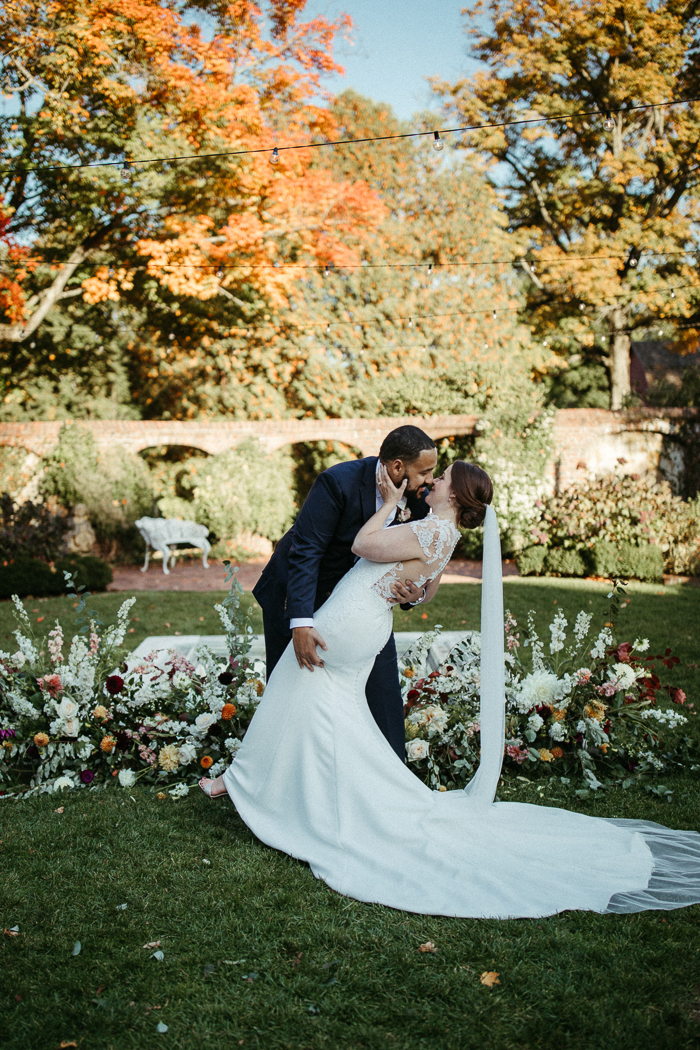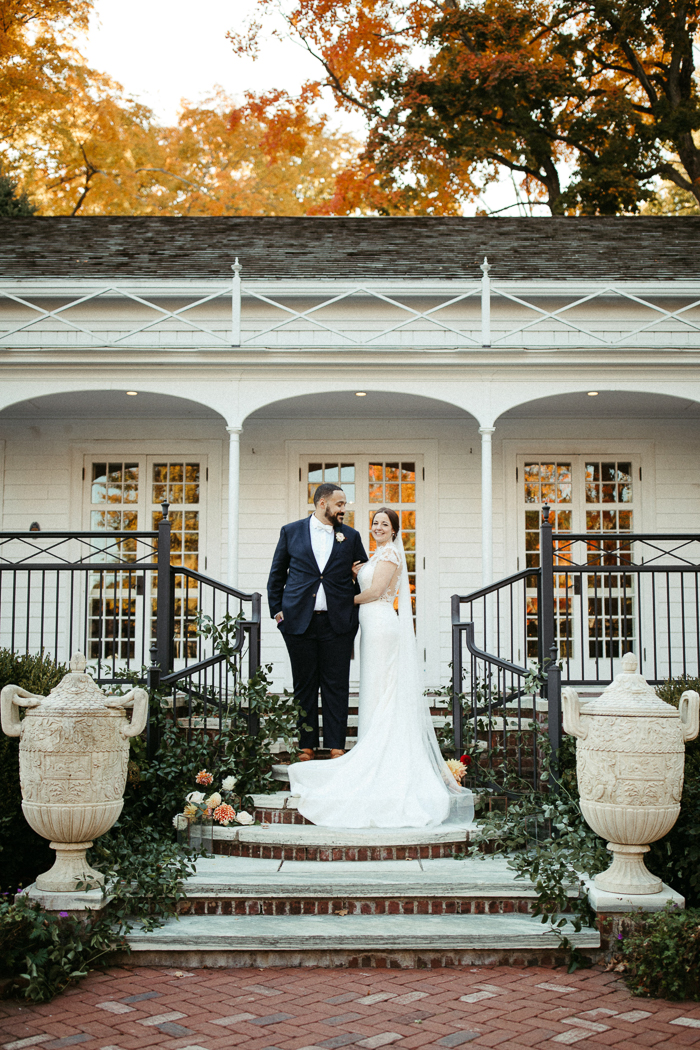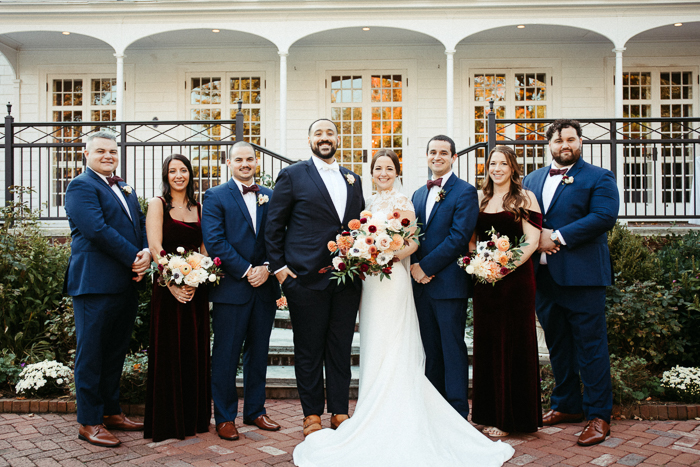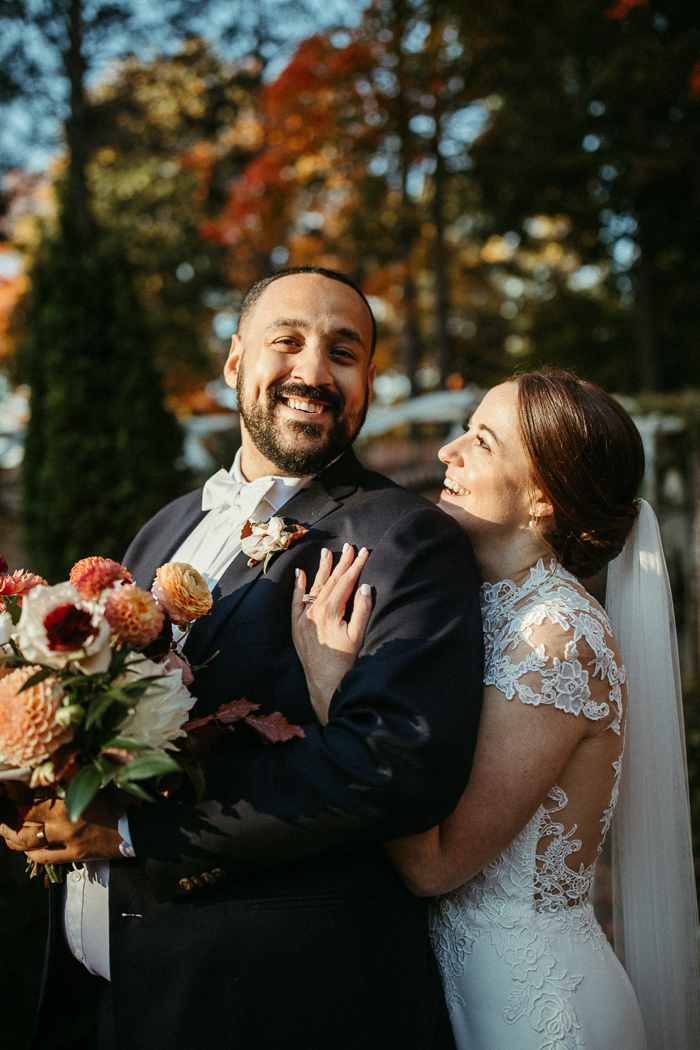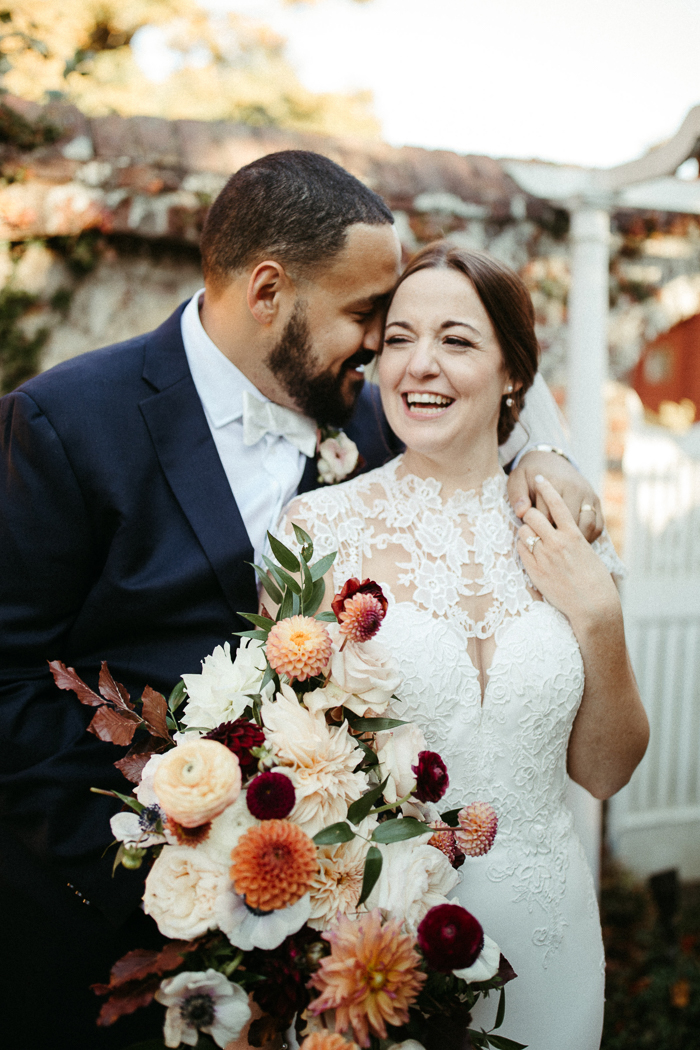 A Makeup Trial Run Is A Must To Avoid Wedding Day Mishaps
I recommend doing multiple makeup trials, going out for a night dancing, working out, or doing something that might make your mascara run afterward. I had mascara under my eyes for the majority of my wedding. In hindsight, crying is beautiful, but make sure your mascara is to your liking.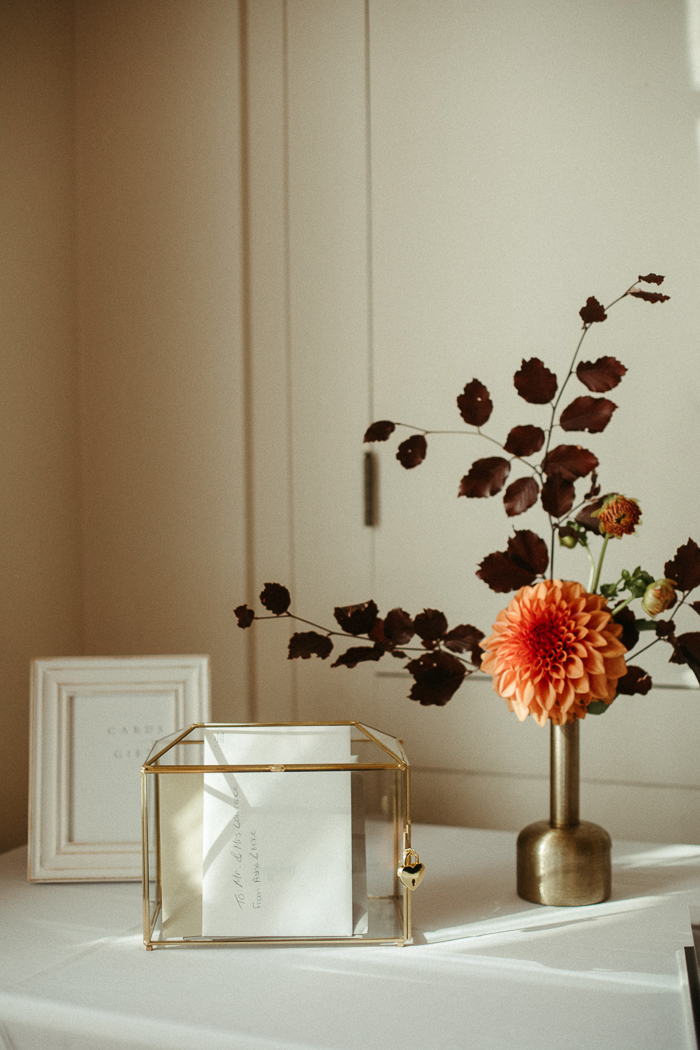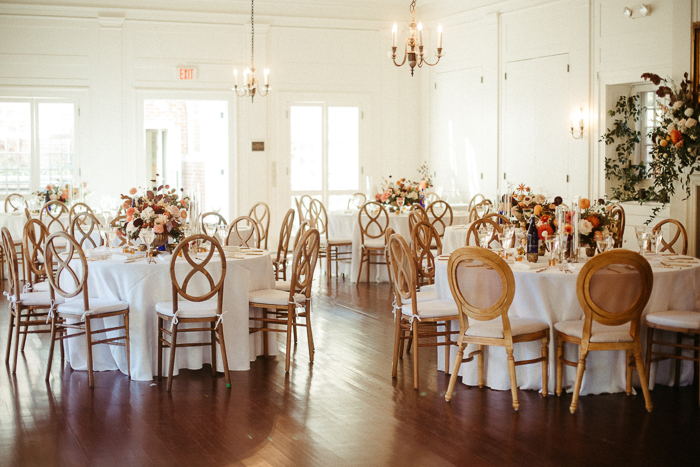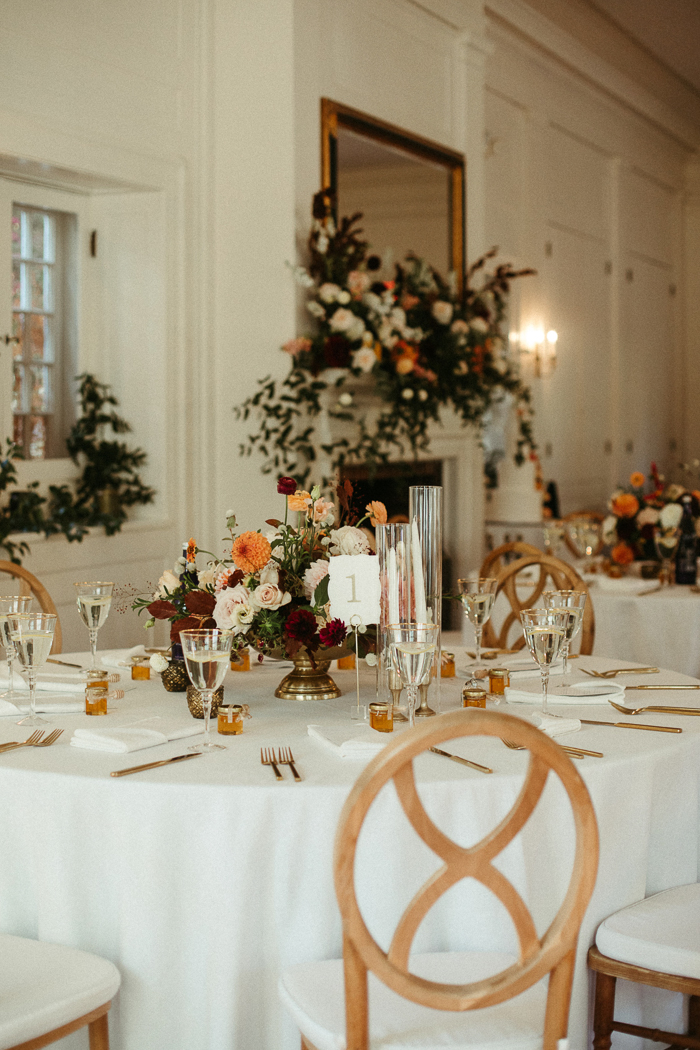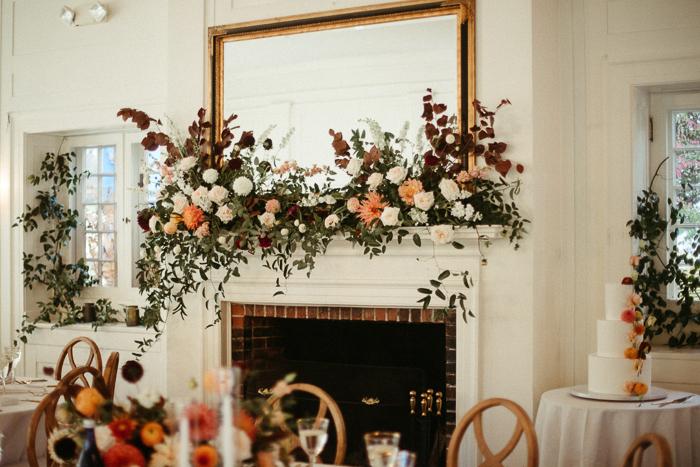 Practical Wedding Favors That Also Had A Sweet And Clever Hidden Meaning
We gave our guests mini jars of honey with small gold bee charms. We both love honey and met on Bumble. So it was a sweet way of adding something personal from our lives.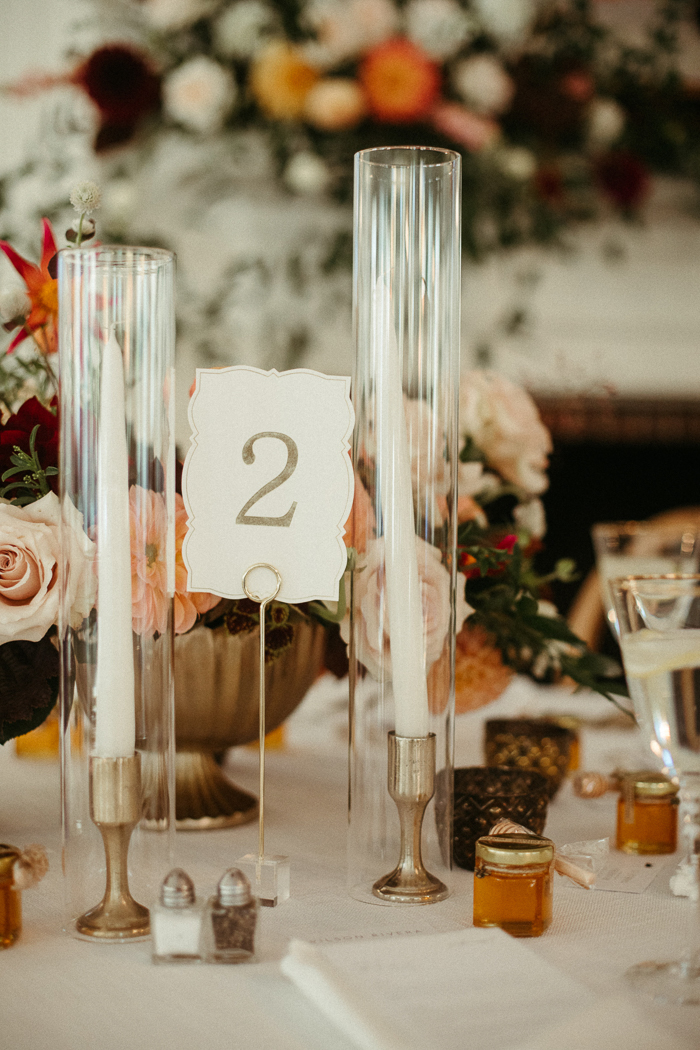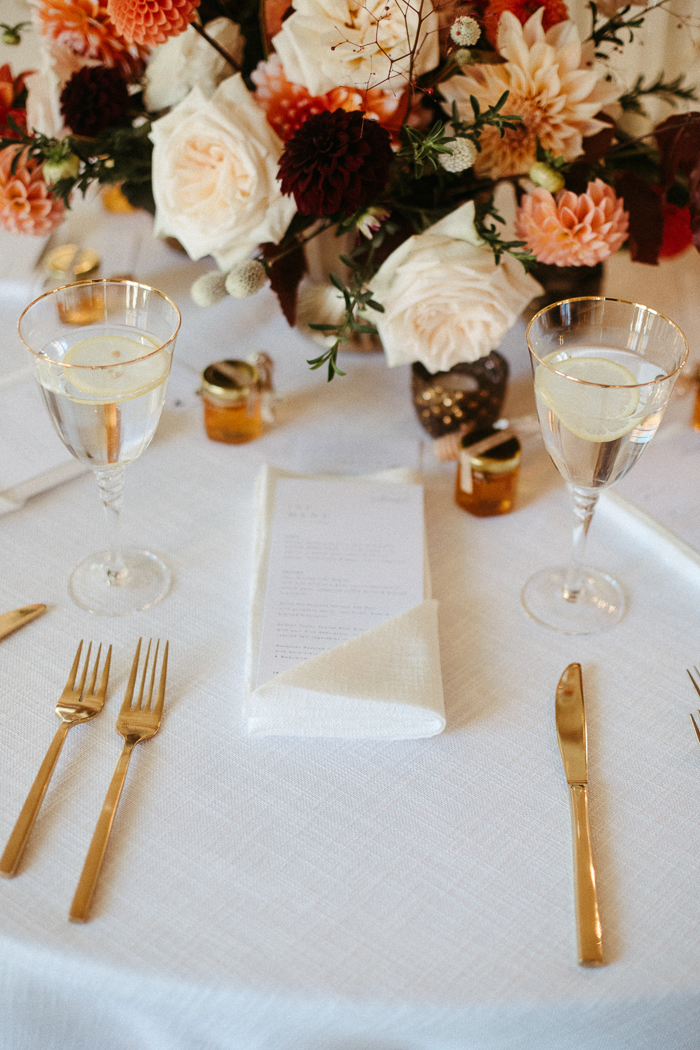 Shop Similar Gold Cutlery: 1. Ogori Gold Plated Flatware Set 2. Compralo Gold Flatware Set 3. Berglander Gold Plated Flatware Set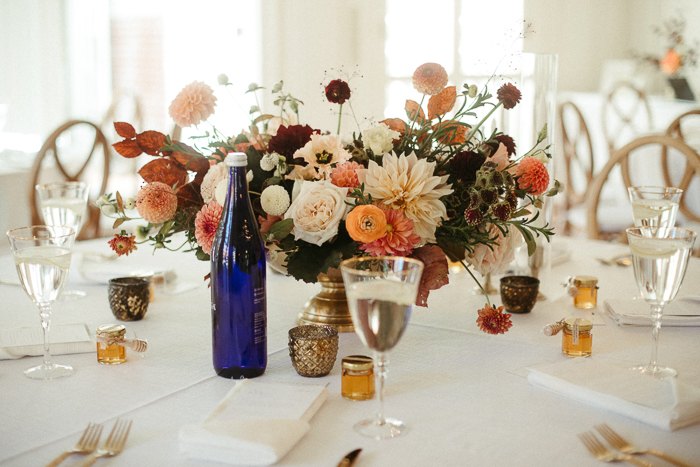 How They Made Their Intimate Guest List
It was essential to us to have the people who were truly in our lives and meant something to us. We didn't want it to feel like a family reunion we have once every ten years. In the same fashion as our guest list, it was important for both of us to have longtime friends standing by our side. I had two, and he had four. It was not "traditional," but one of his groomsmen stood on my side, and I thought it was really special. He happens to be one of my favorites of my husband's friends.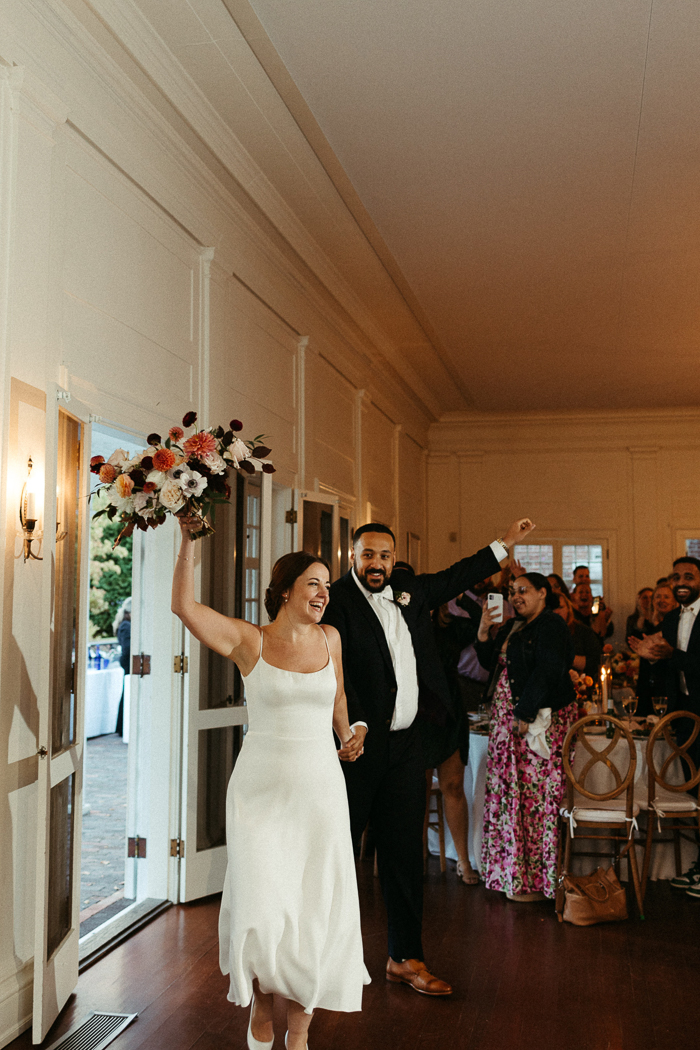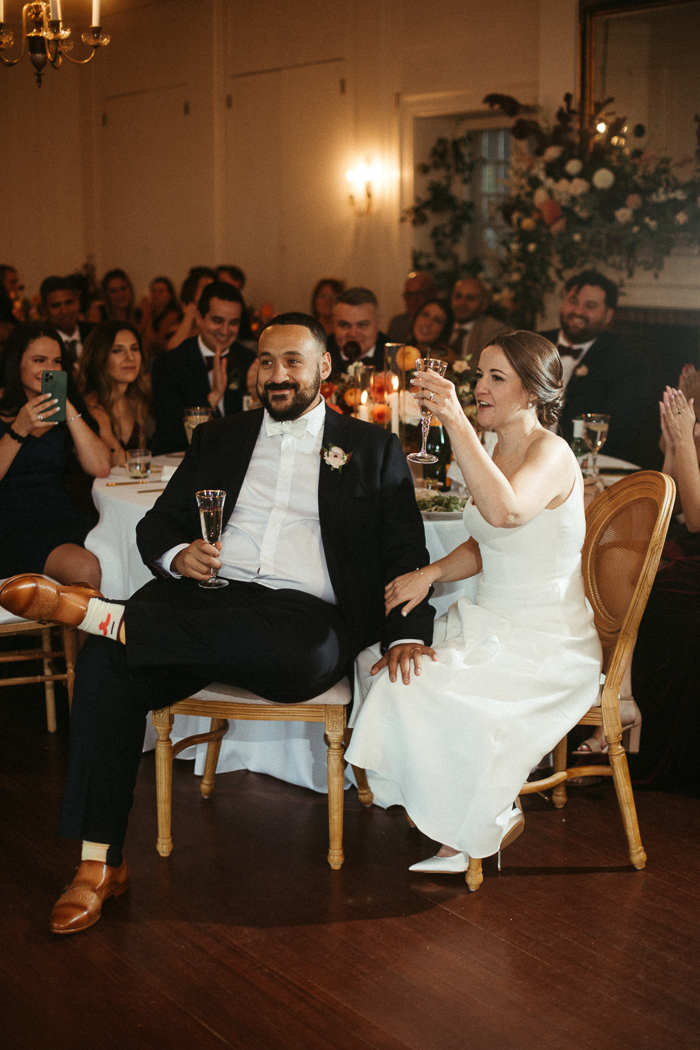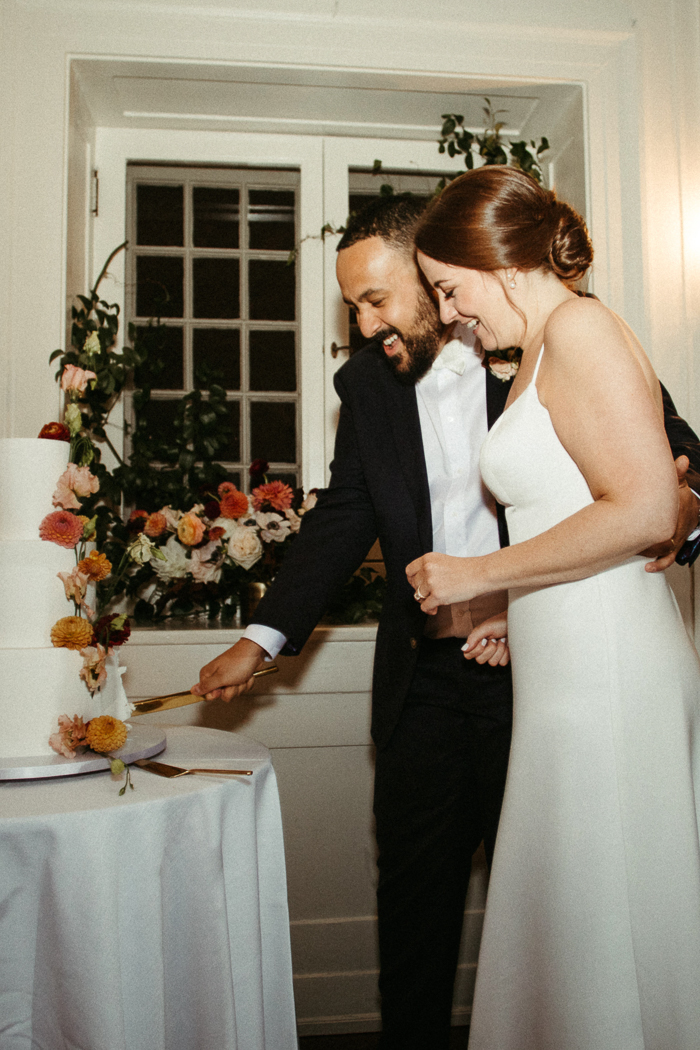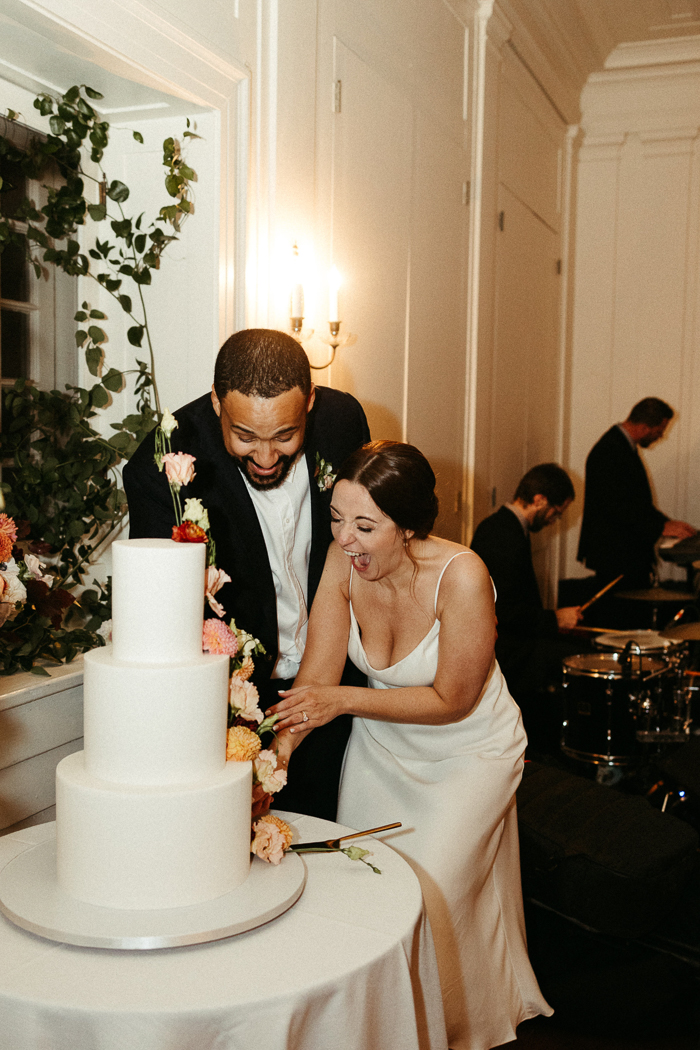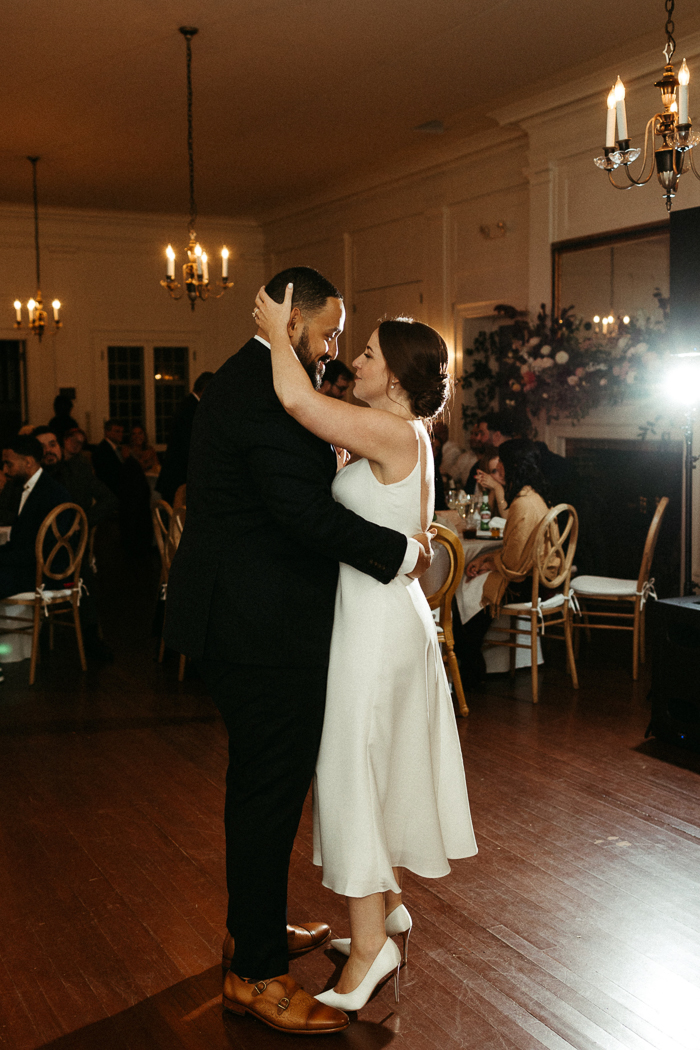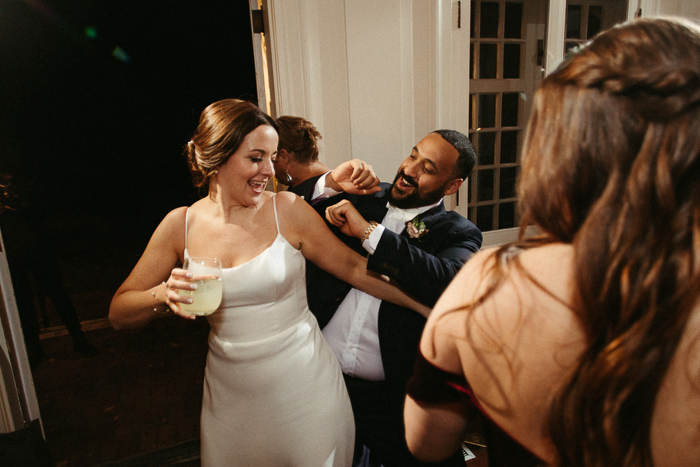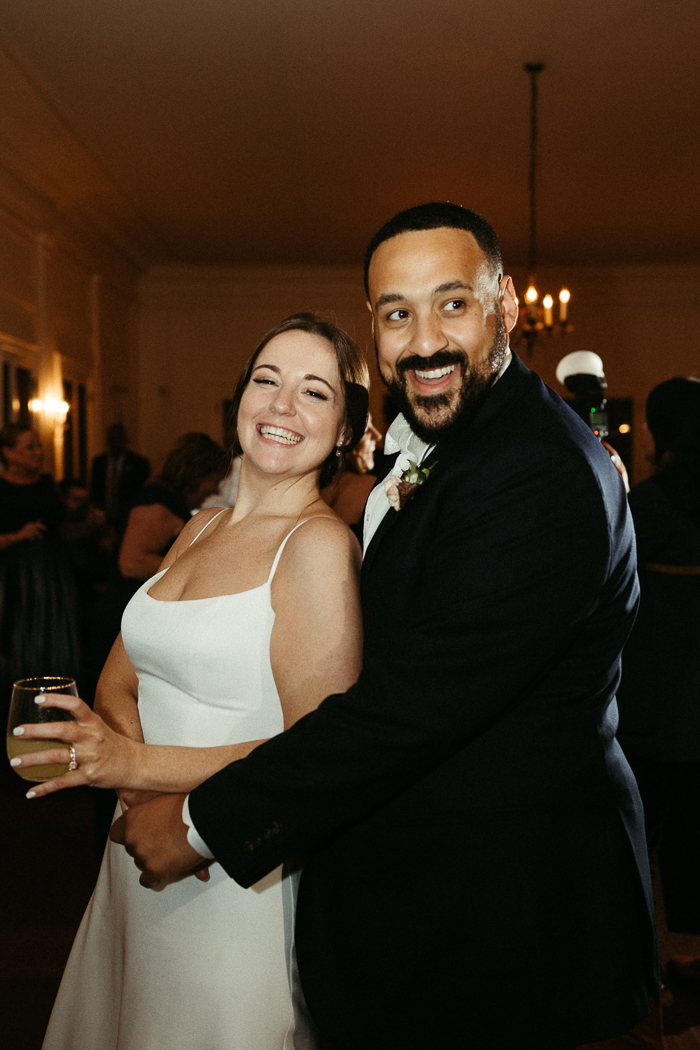 Congratulations to Christina and Terrell on their warm and welcoming Keeler Tavern Museum wedding. And a big thank you to Junebug member Par La Mer Photography for capturing every moment of their special day that they will remember for years to come. See more of their talent and other beautiful celebrations like this by checking out their profile in our directory of the world's best wedding photographers.
One of the best ways to make your wedding truly unique is by choosing a color palette that speaks to you and incorporating personal touches throughout the event. Your wedding day is a special celebration of your love. It should reflect your unique personalities and style as a couple. And be sure to share your vision with your wedding team—they are there to help you create the wedding of your dreams!