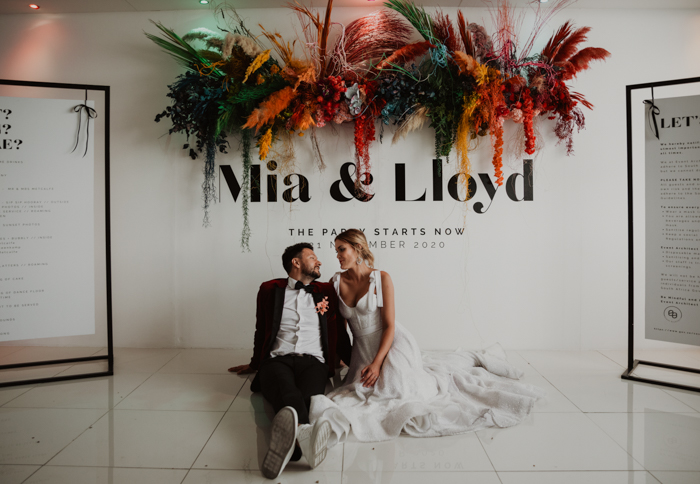 This celebration was full of color and a whole lot of love. Every element of this laid-back Cape Town wedding radiates unconventionality. Mia and Lloyd—with the help of their wedding planner Event Architect—created a day that prioritized their love for food, fun, and each other. This couple wanted a big day that felt less like a traditional wedding and more like a party!
The stunning, industrial ceremony location Colour Lab—a rooftop event space with 360-degree city views—proved to be the perfect venue for Lloyd and Mia's fun-filled celebration. Floral arrangements by Dané Verwey Floral paired with large black chandeliers, graffiti walls, and a "drunk in love" neon sign made for a truly unforgettable event.
Photographer The Geldenhuyses captured images that'll inspire more couples to toss traditional wedding elements. Instead, you can opt for fun, bold details that authentically represent your love. These images prove it. Keep scrolling and make sure not to miss the vibrant color palette, 360-degree city views, and an epic reception outfit change.
The Geldenhuyses Thoughts On This Unique Cape Town Wedding
This wedding was so unique—unlike anything I've ever seen. From the venue and decor, to the couple's attire. Even the way their day was structured was unique. They had informal seating throughout the wedding, dinner was laid-back and served in a canapé style, and the mountain views made for the perfect celebration background.
The Couple:
Mia and Lloyd
The Wedding:
Cape Town, Western Cape, South Africa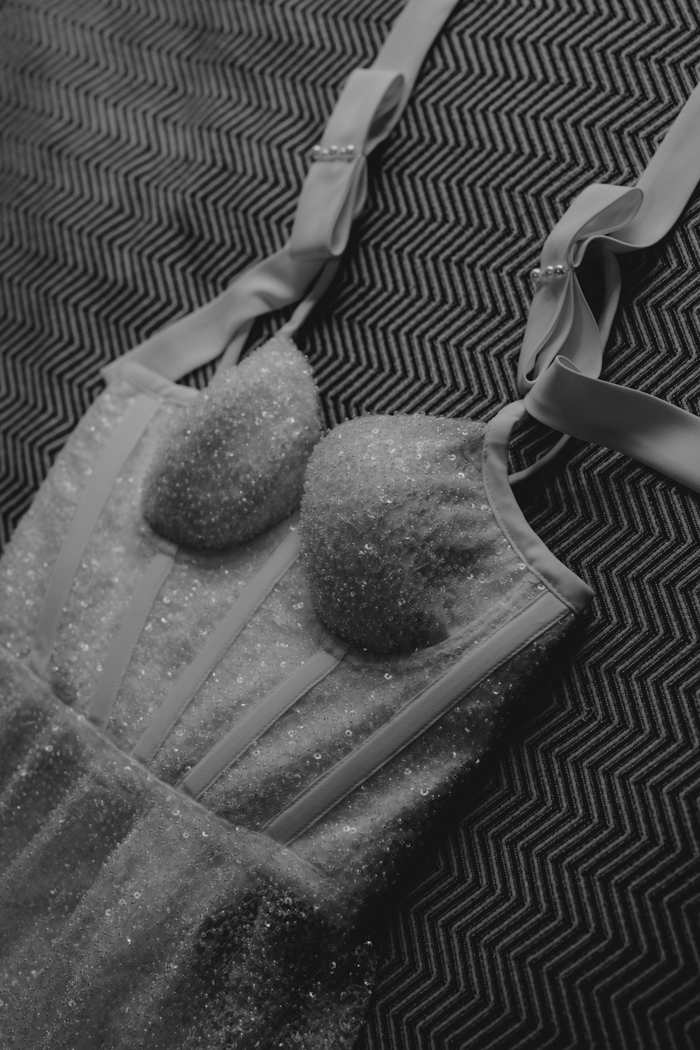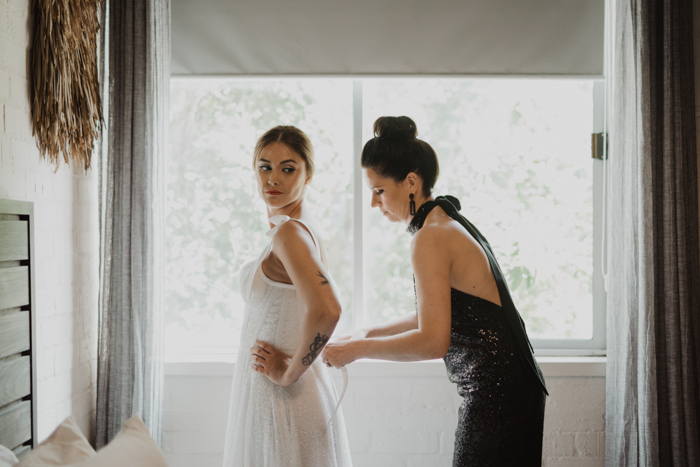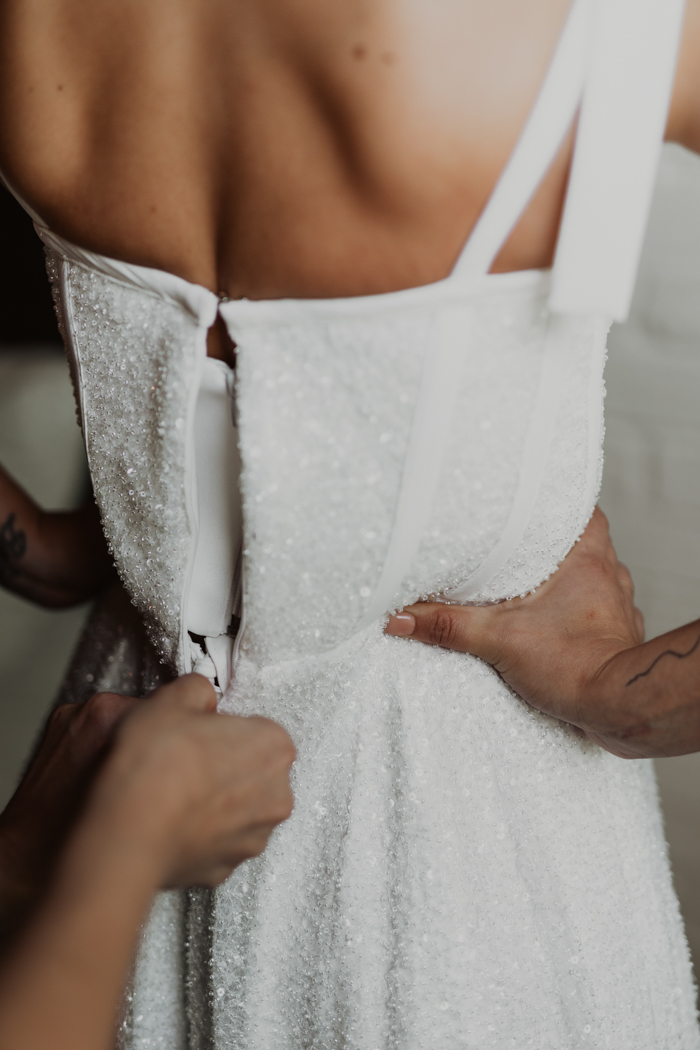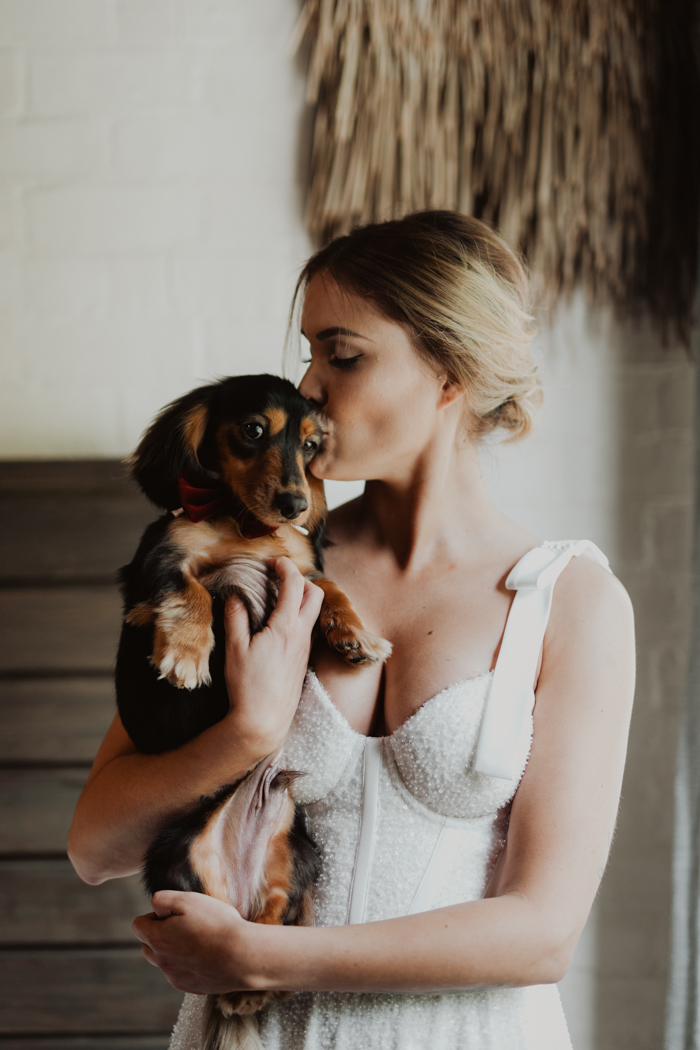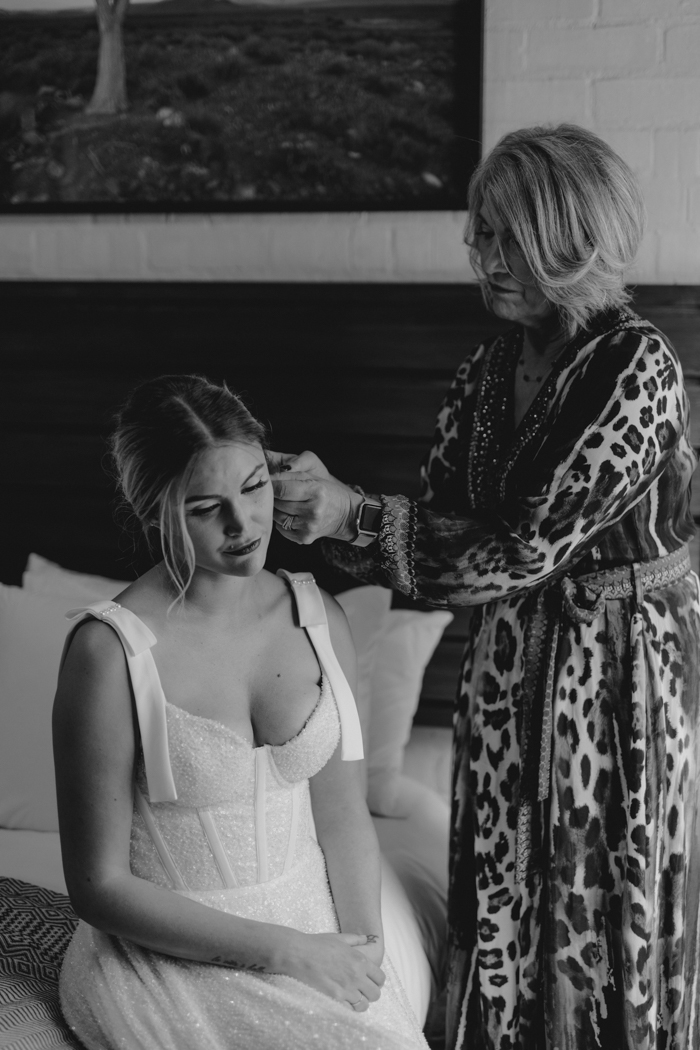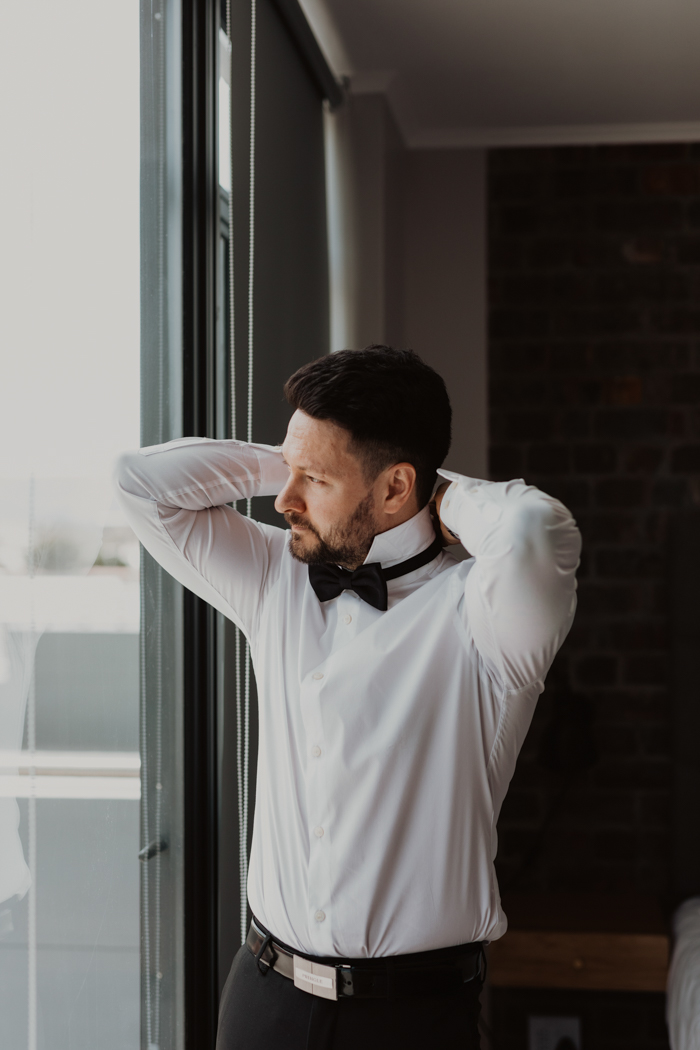 Two Families Becoming One
One of our favorite takeaways was the realization of how many talented people we have in our lives. They contributed so much to our special day by adding personalized and meaningful touches. It was beautiful to see our families become so close throughout the process.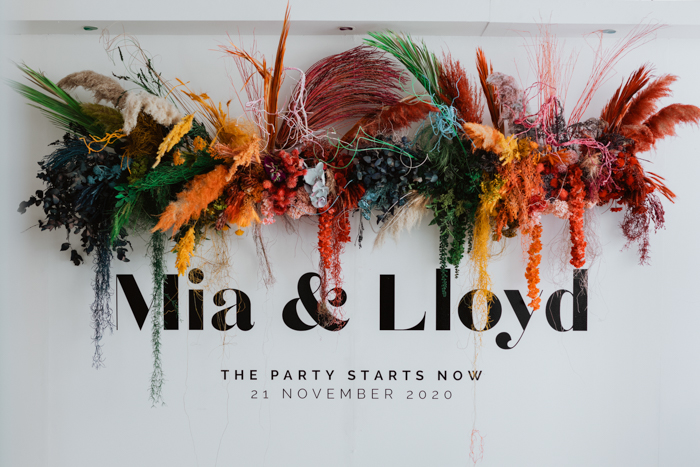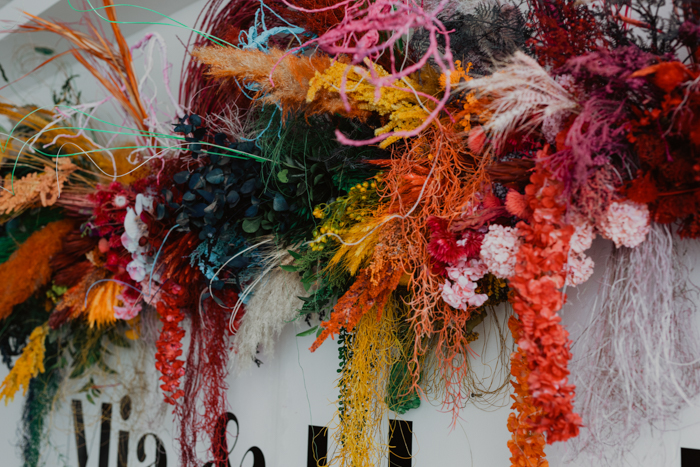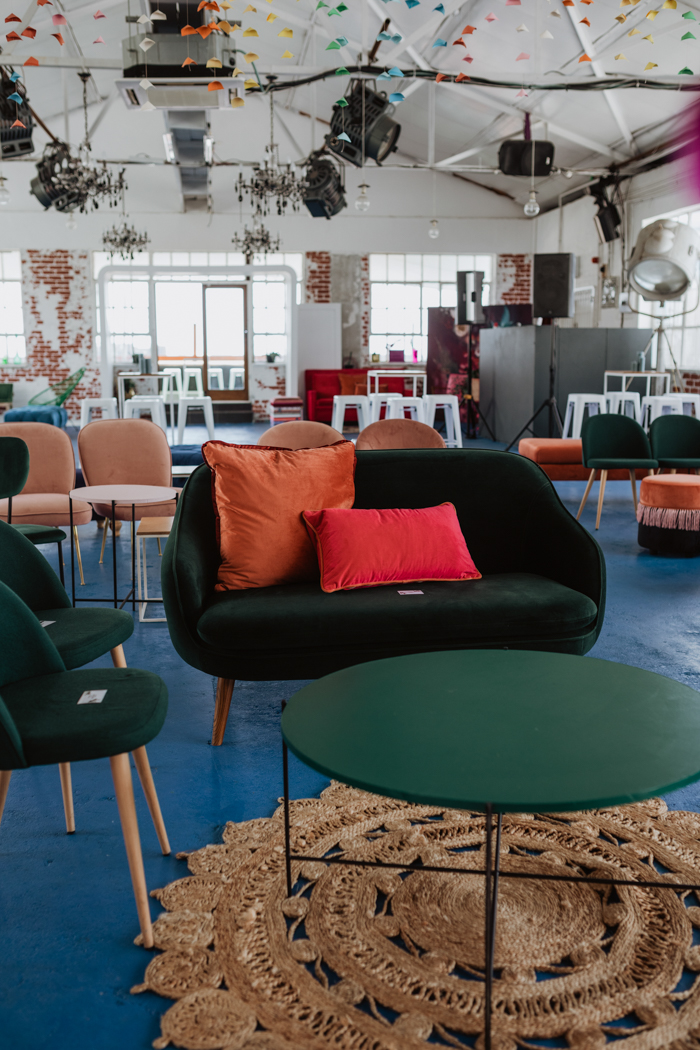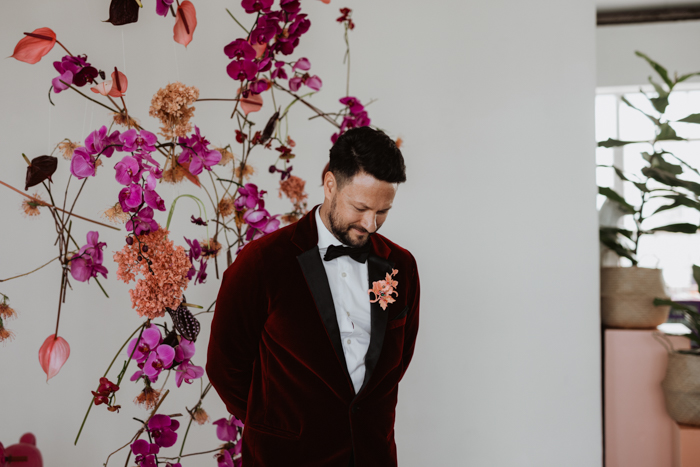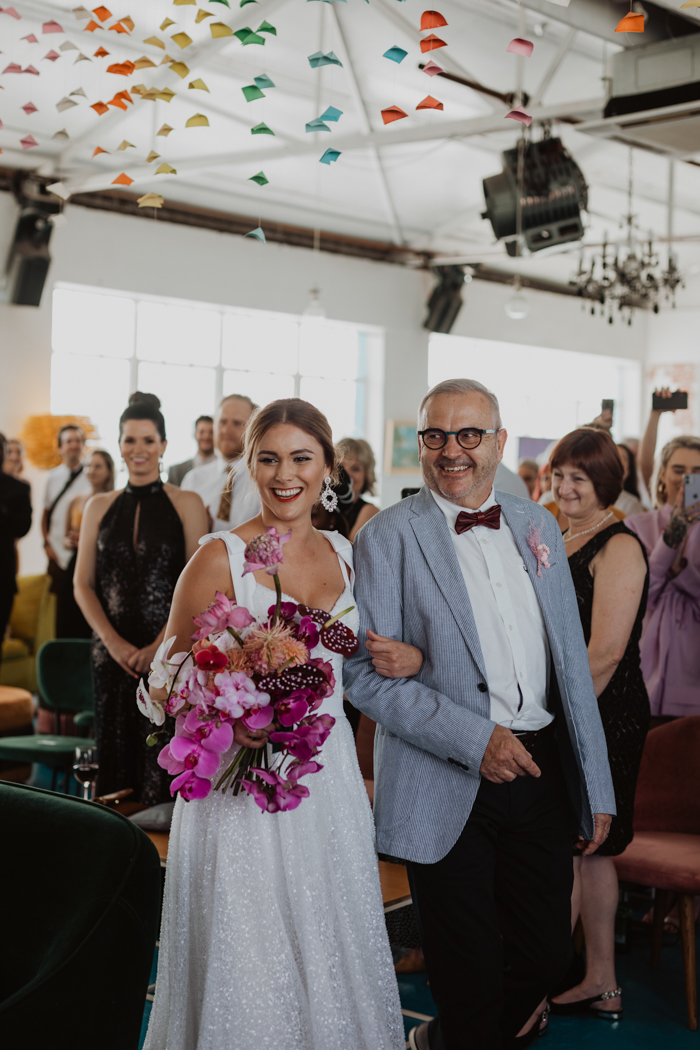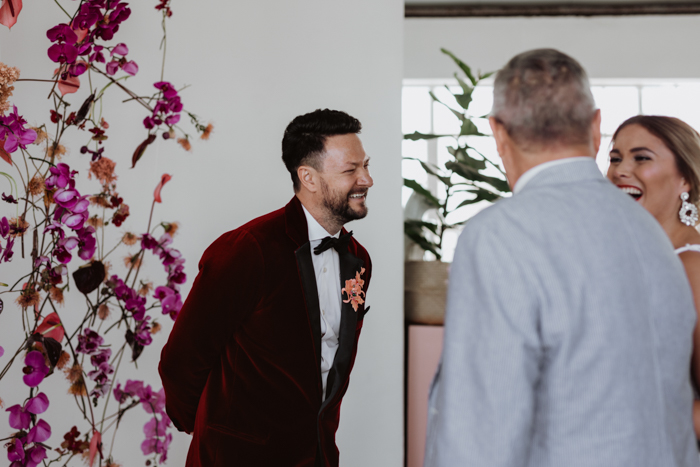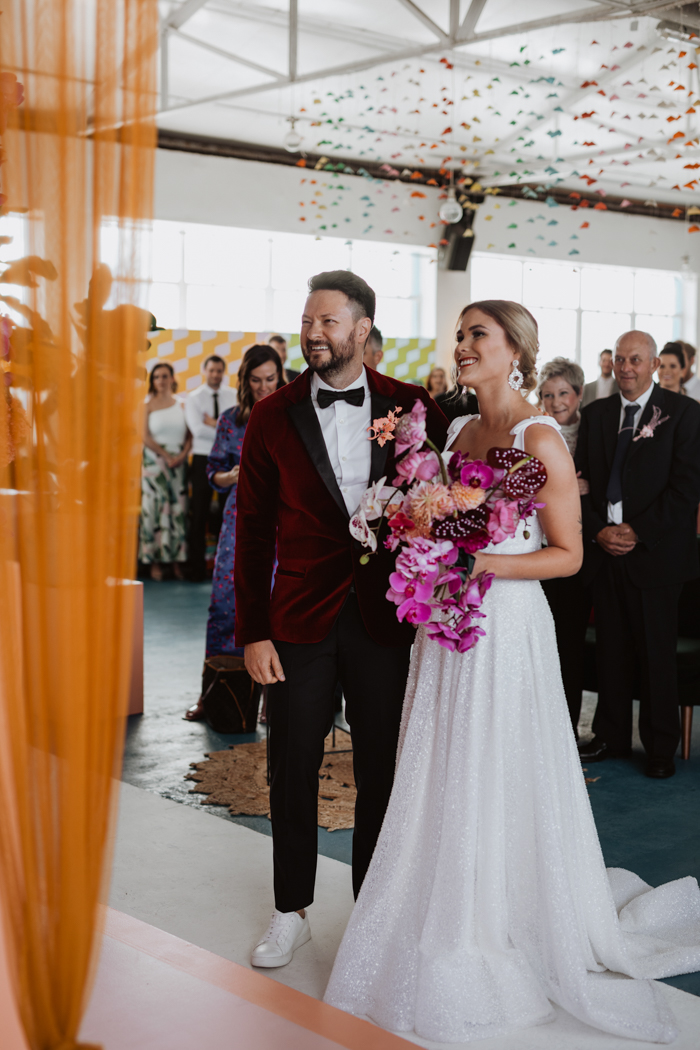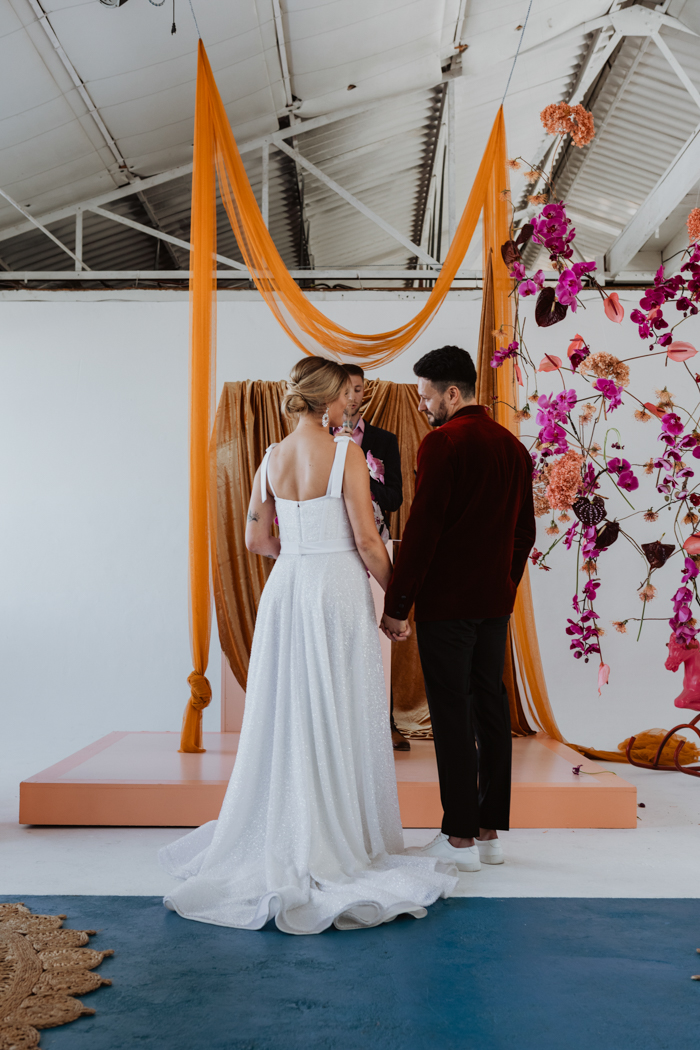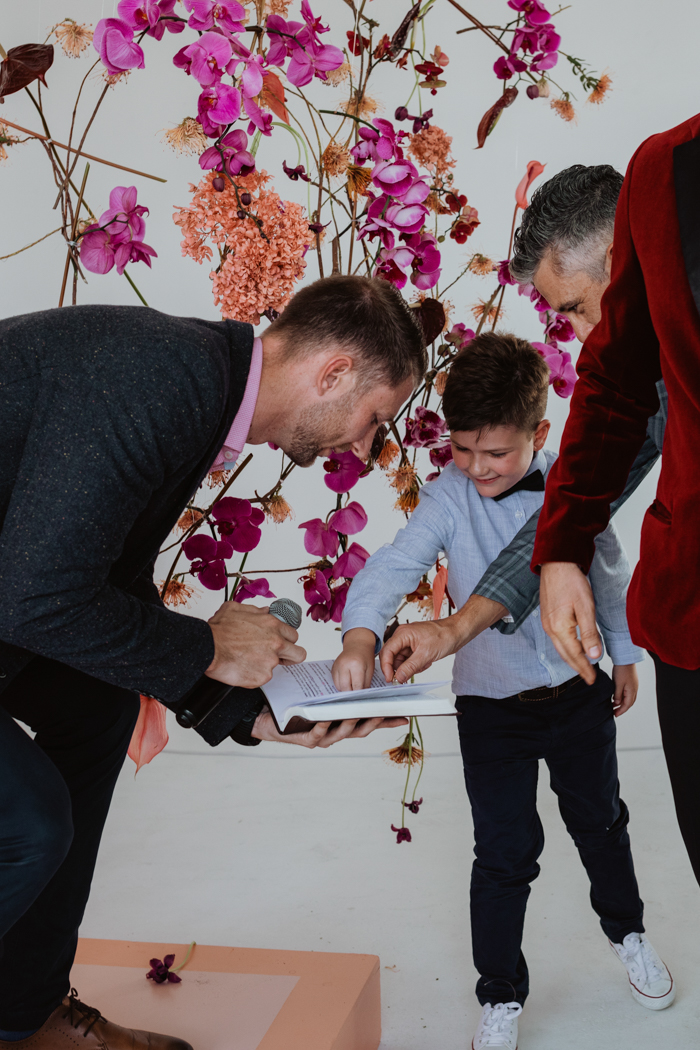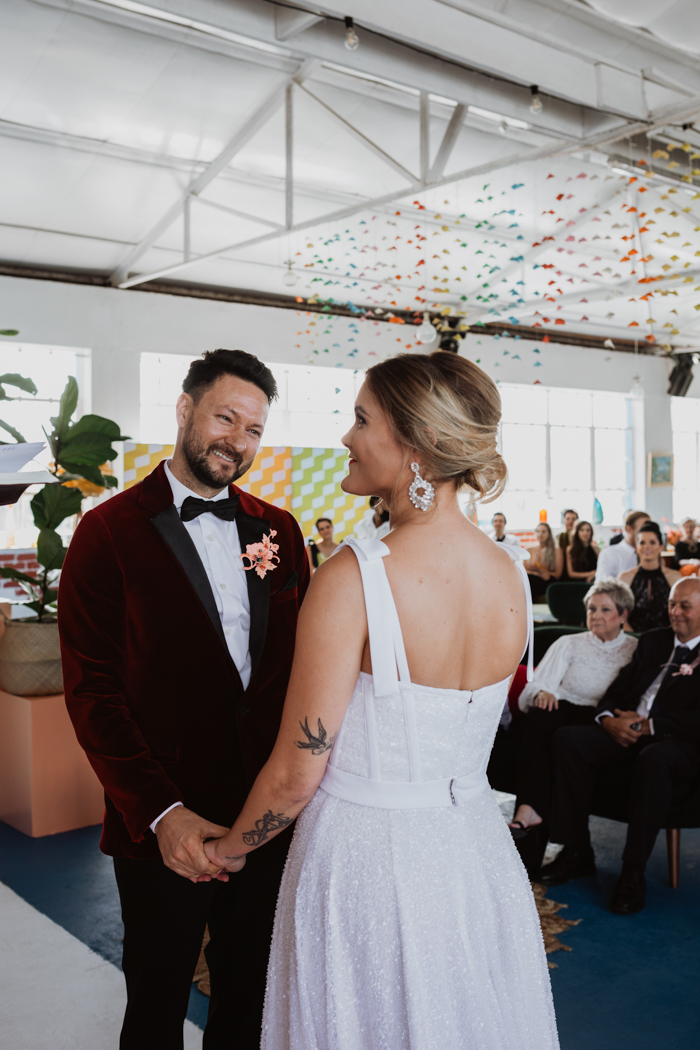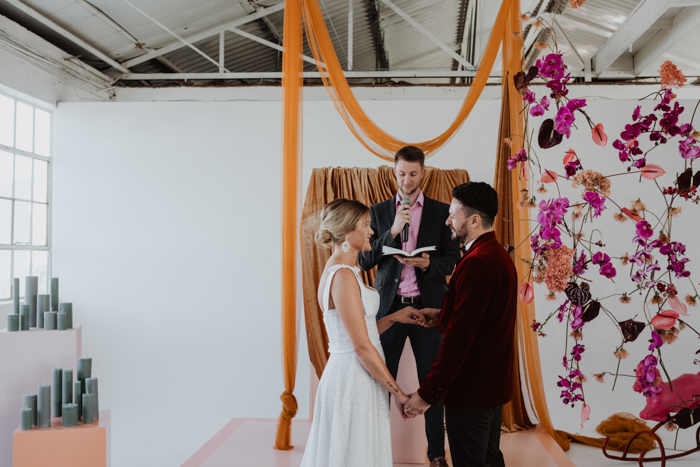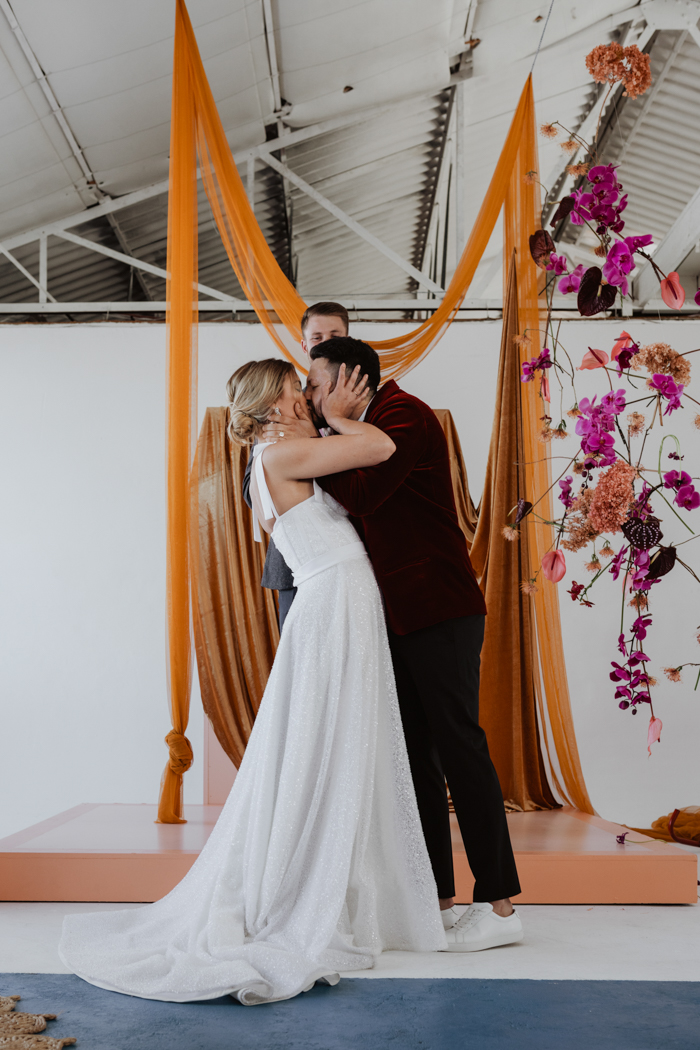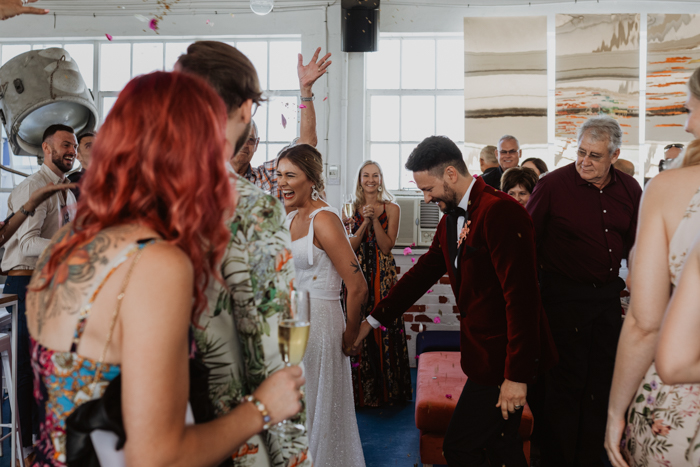 No Obstacle Was Coming Between This Love
Lockdown was implemented two weeks before our original wedding date. We quickly had to rearrange the whole wedding. We're lucky enough to have every person we loved on our final wedding day, which made this day the highlight of a very uneventful year. Having my 92-year-old grandmother as my flower girl and our furbaby as the pageboy was extremely special.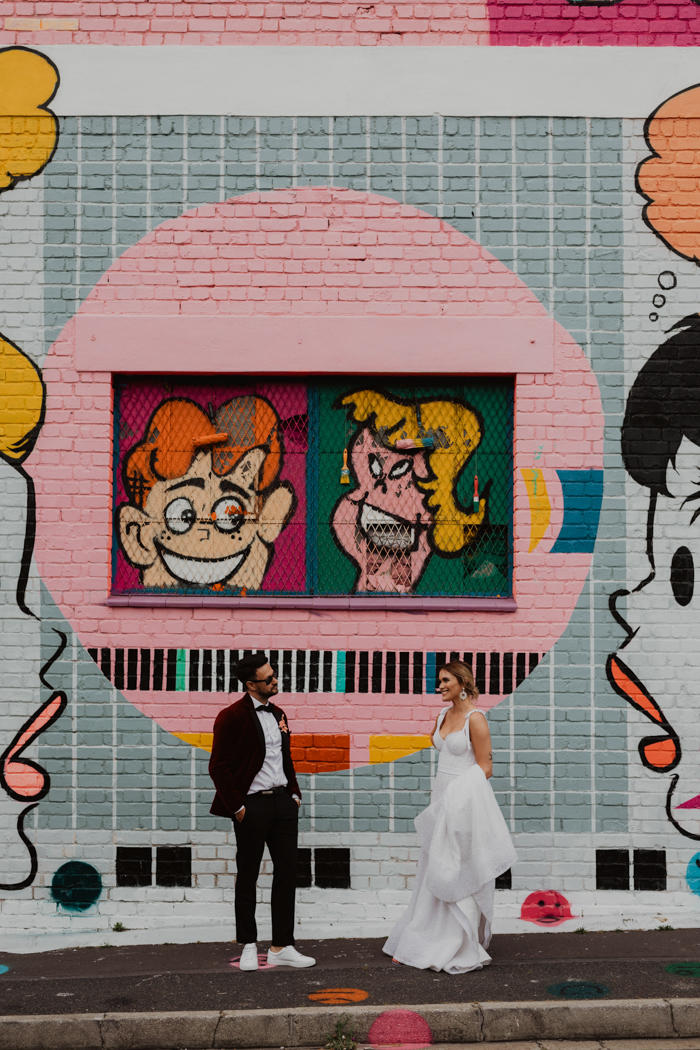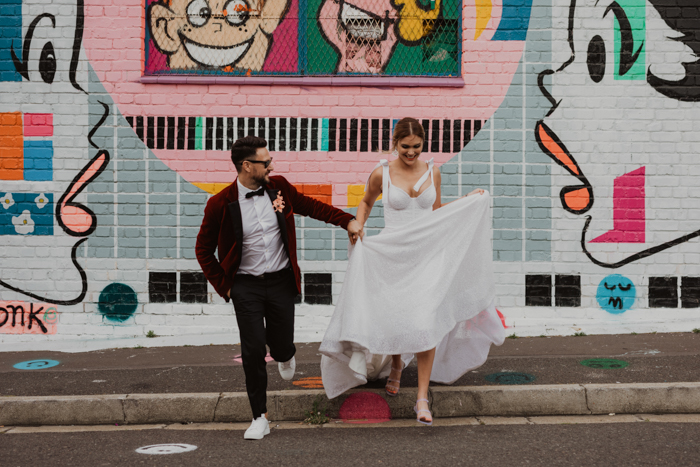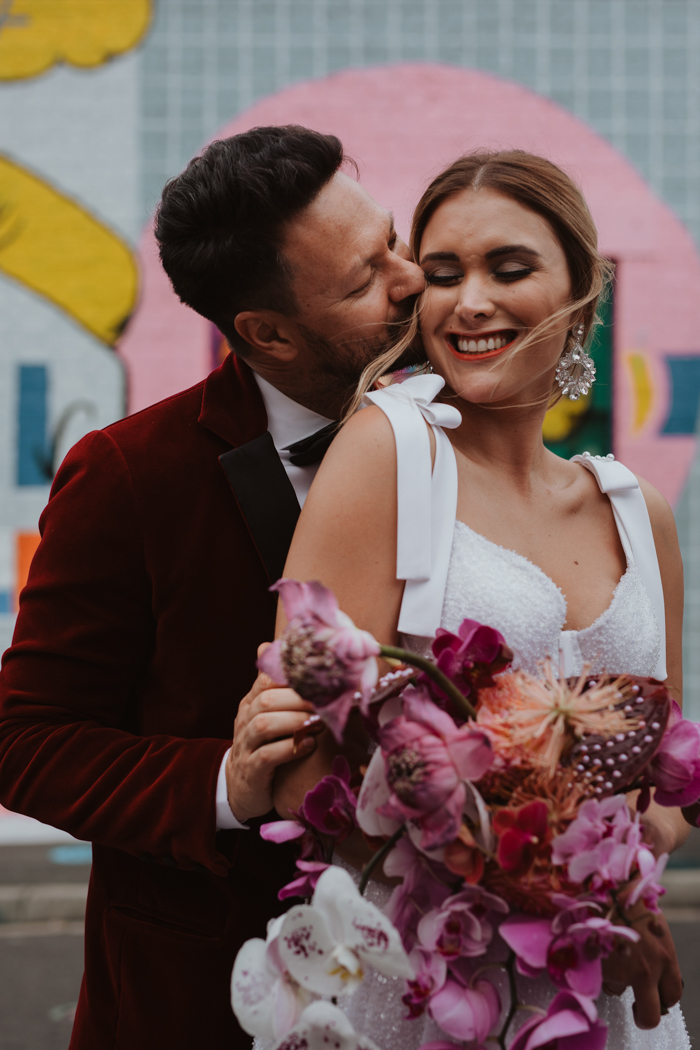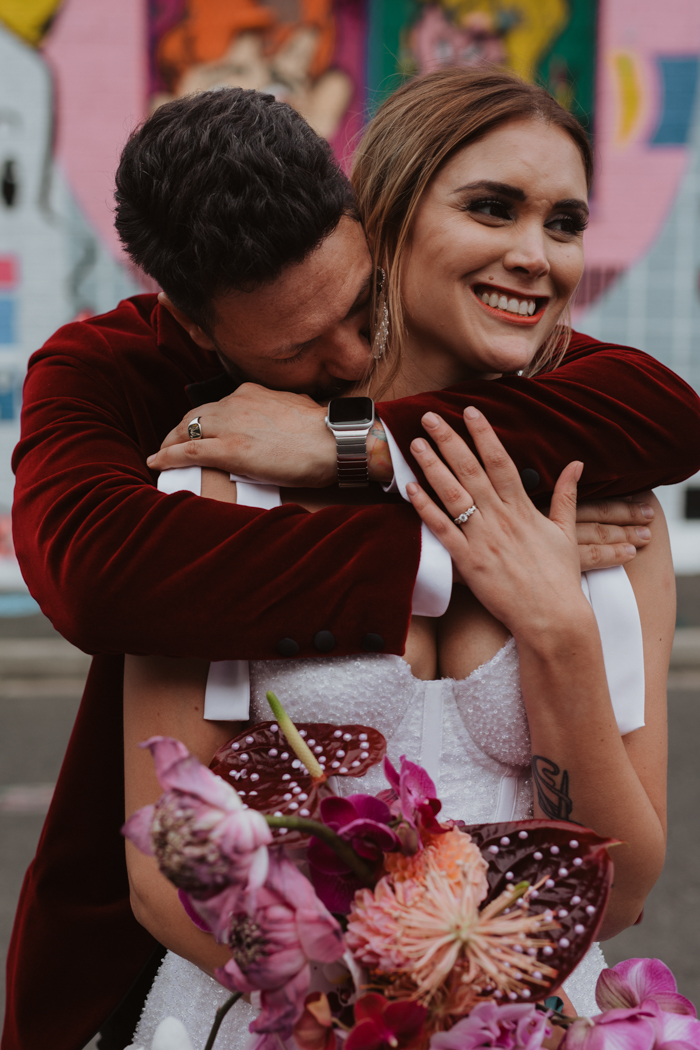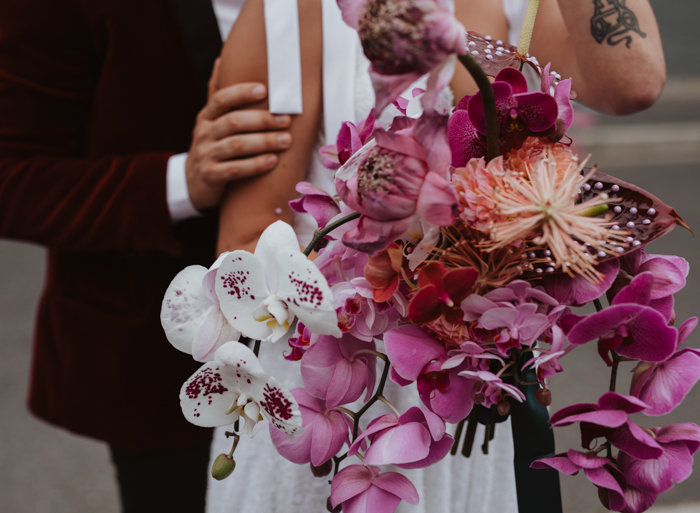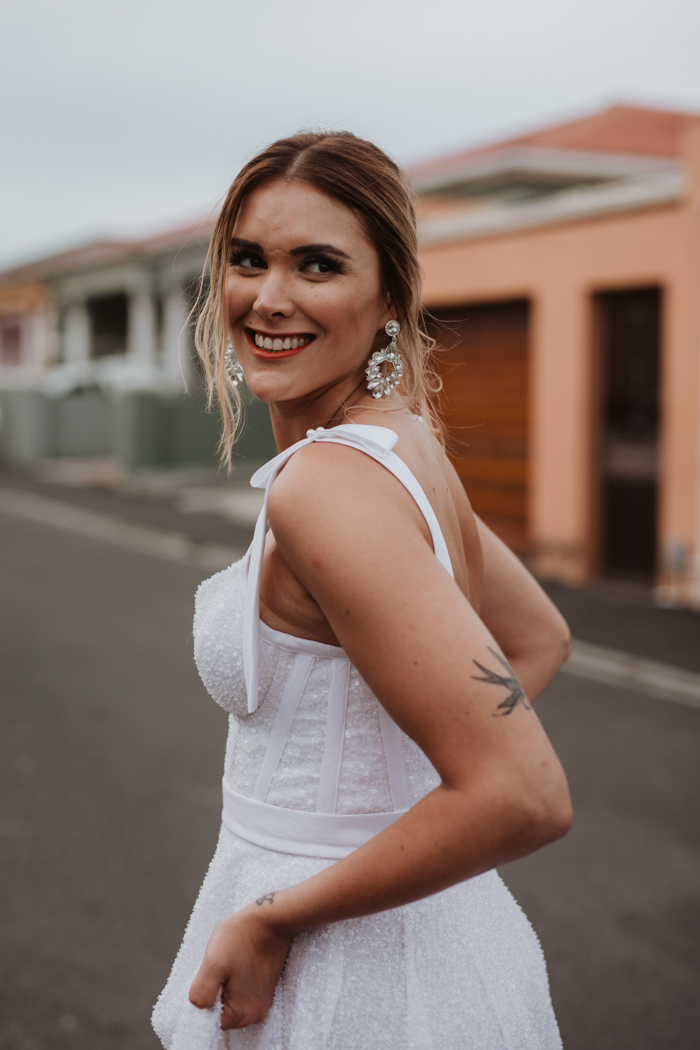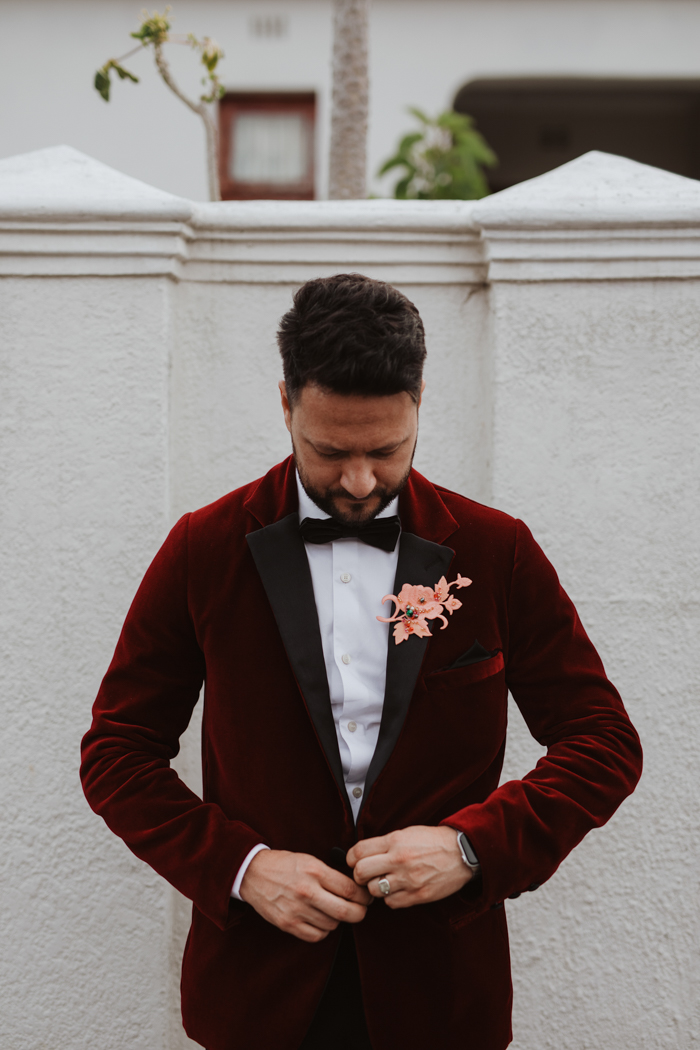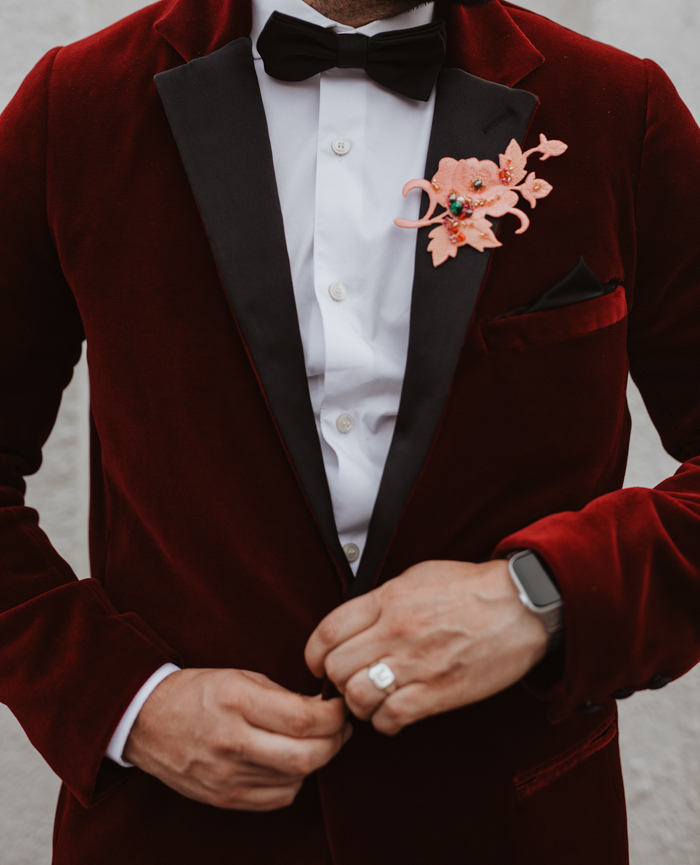 Enjoy The Wedding Planning Process
Enjoy every moment of it, even if there are hiccups along the way. There's no point in stressing about the small details. Just have fun and focus on what really matters: marrying your best friend.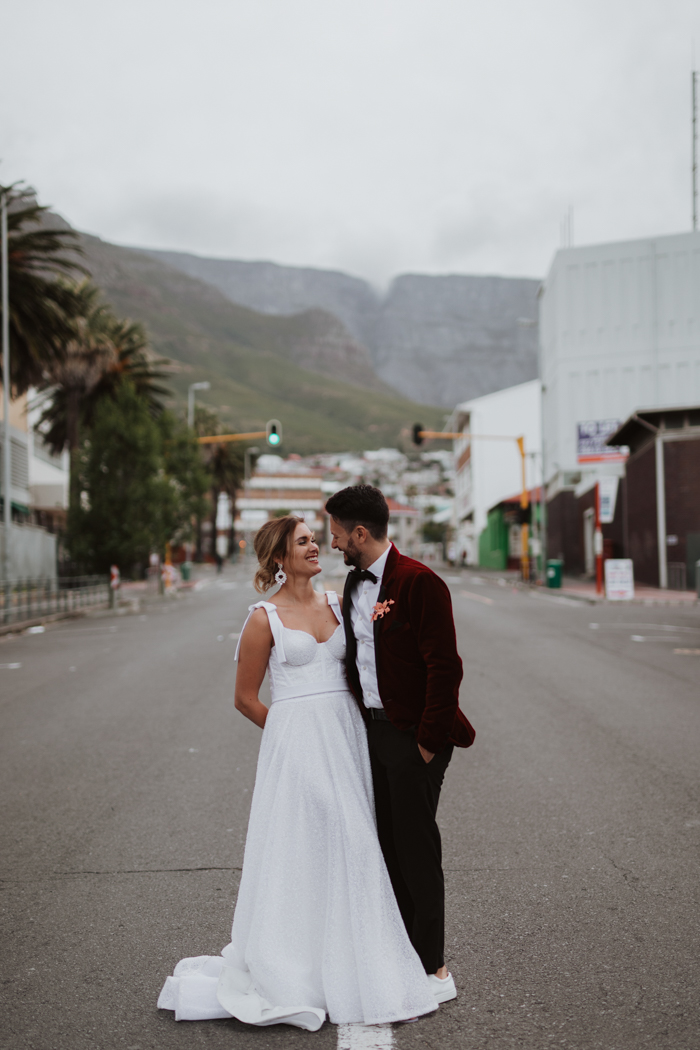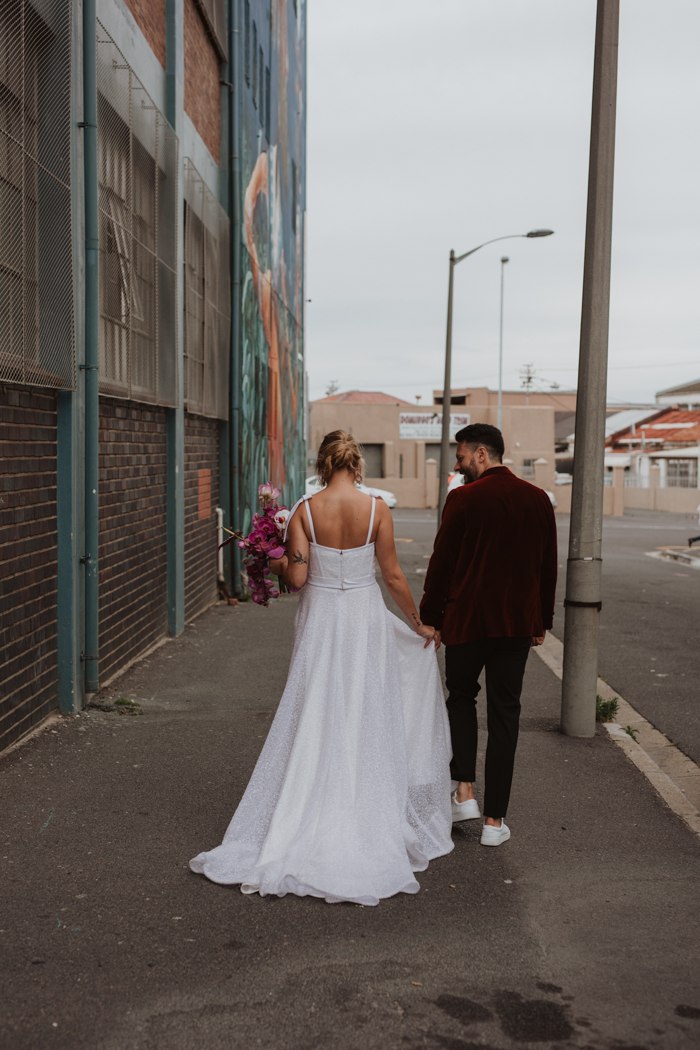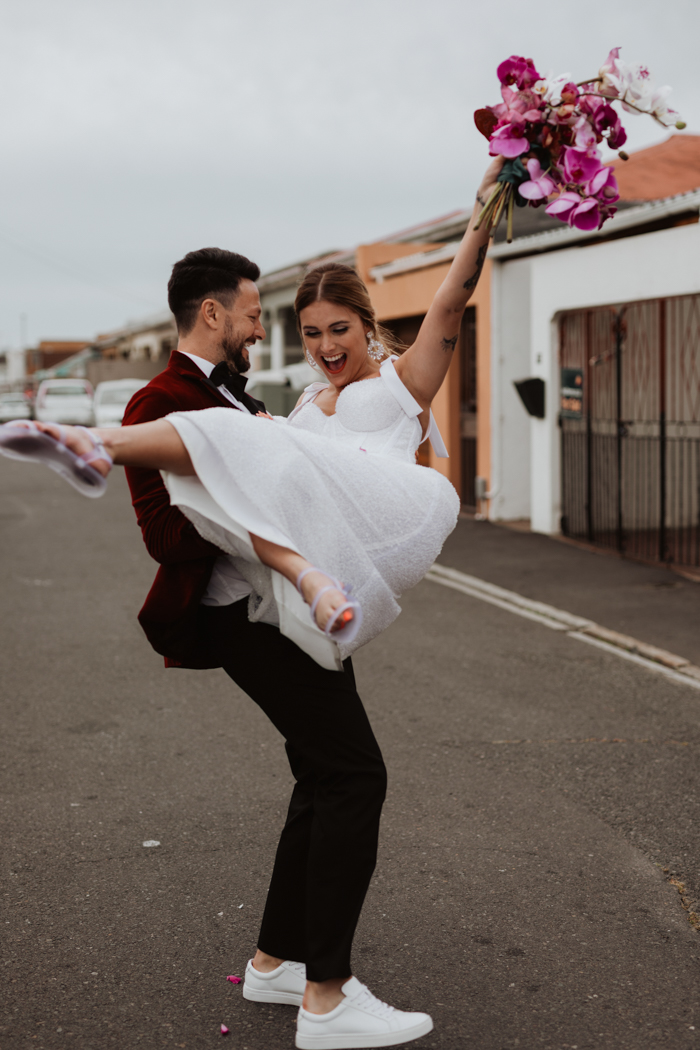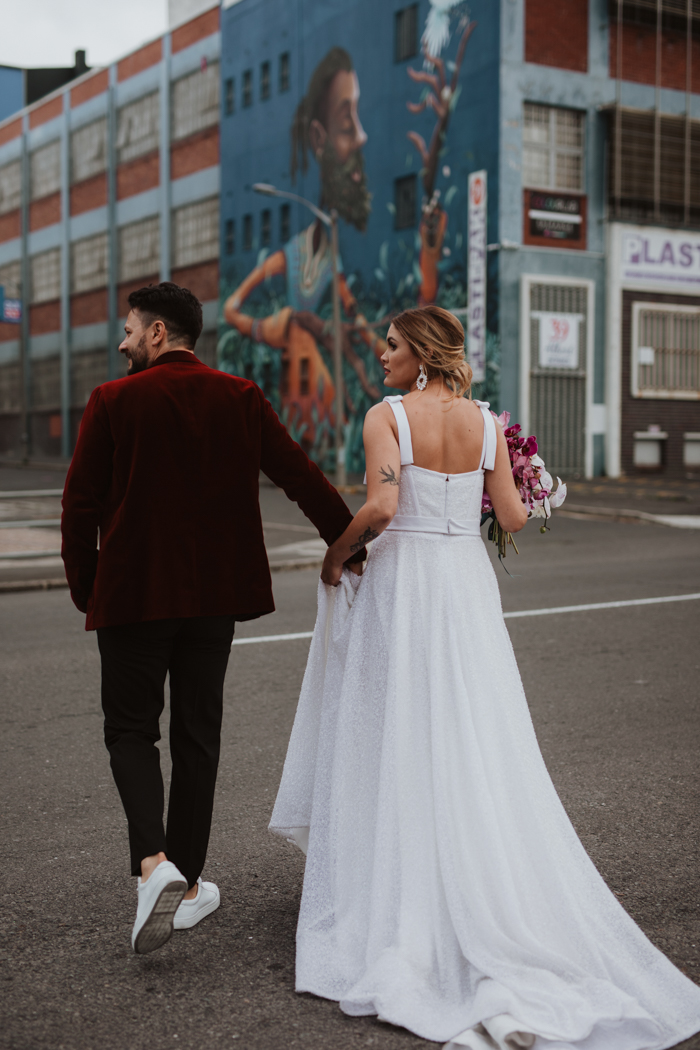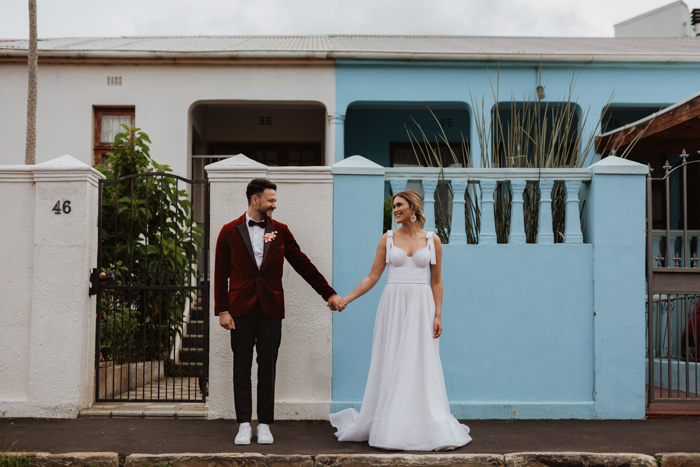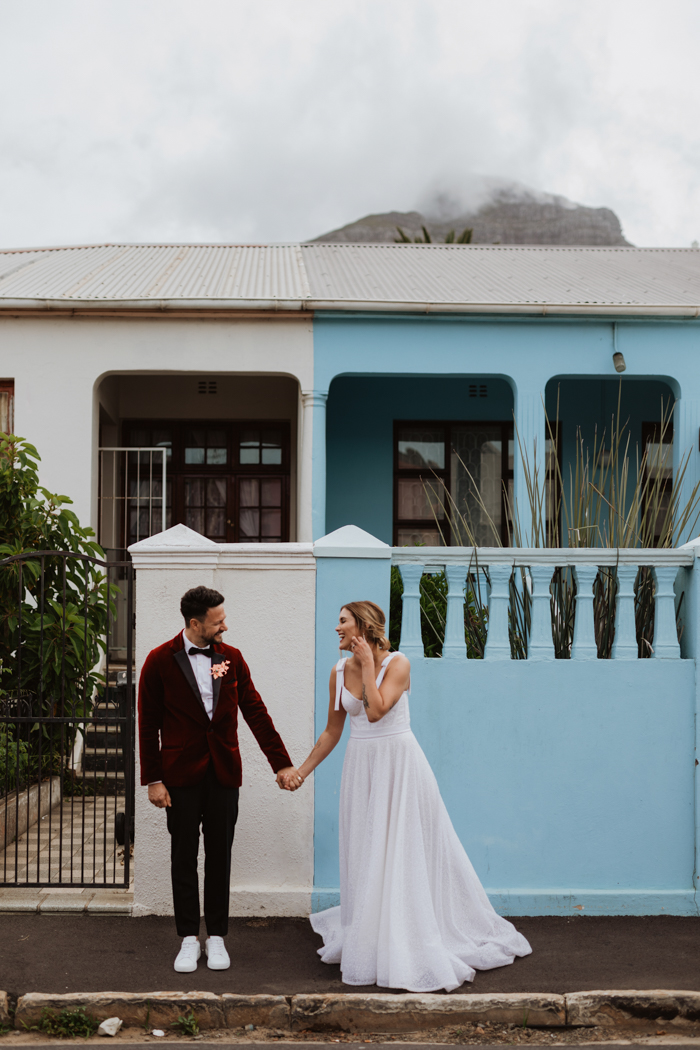 A Day That Authentically Represented Mia and Lloyd
We loved how vibrant and colourful our wedding was and the beautiful 360-degree views of the city. We're both city kids that love living in Cape Town—it's where we met and fell in love. I think the whole set-up and layout of the day was very much "us". We are both very laid back, easy going people.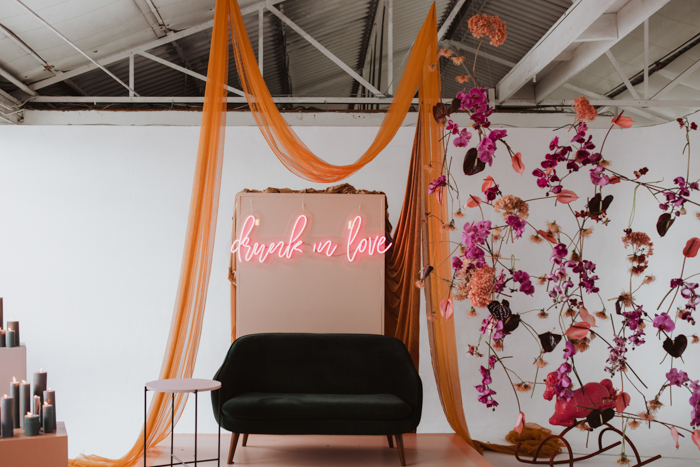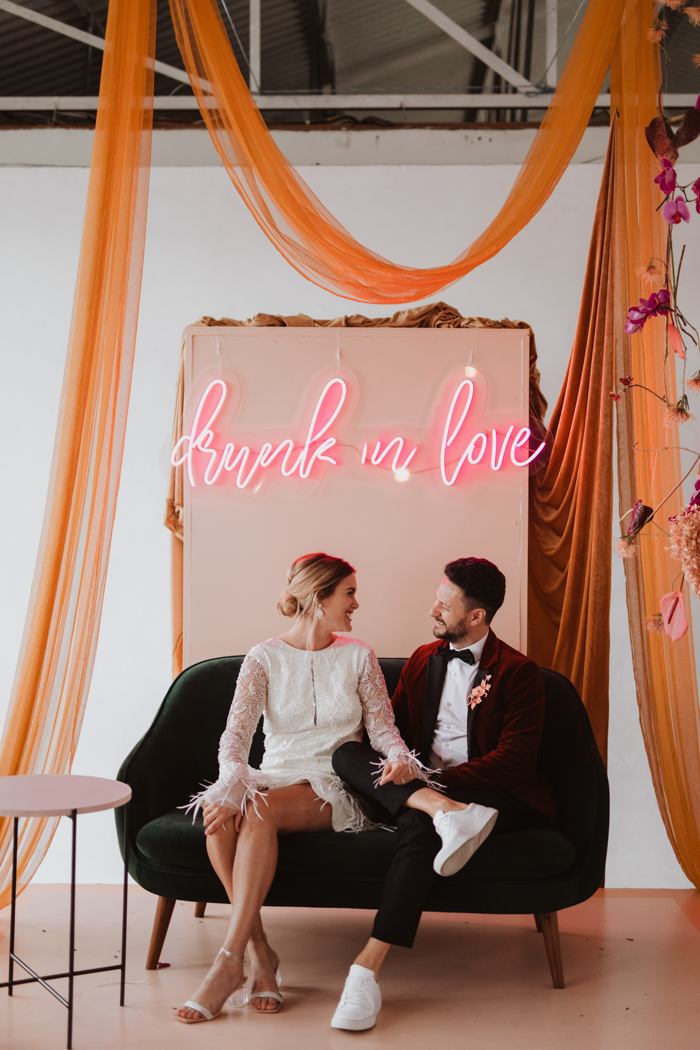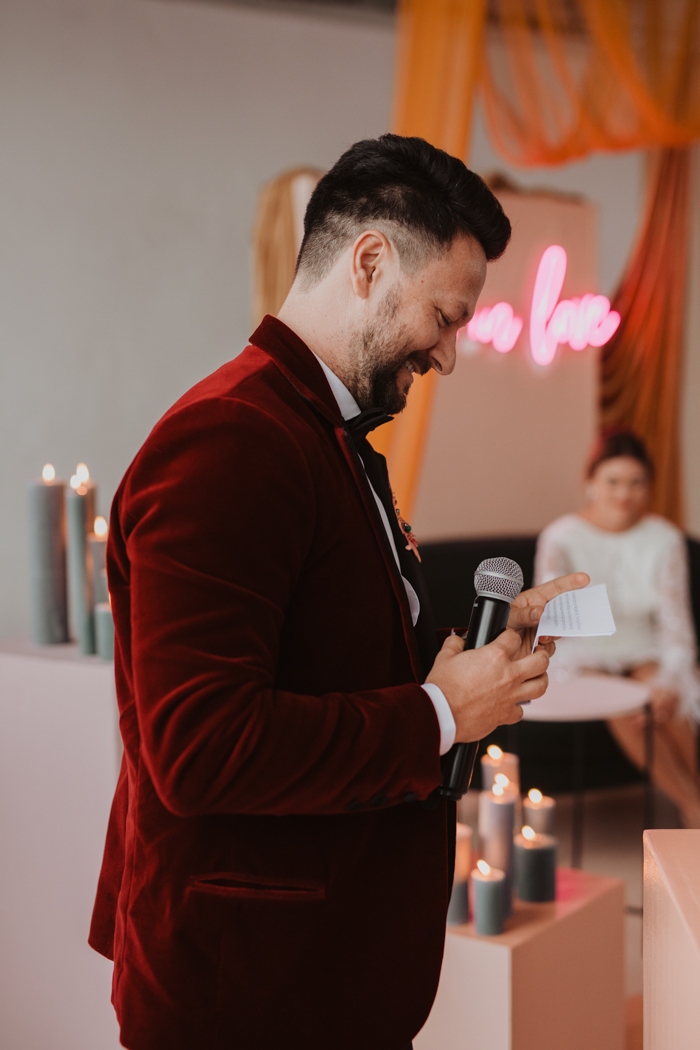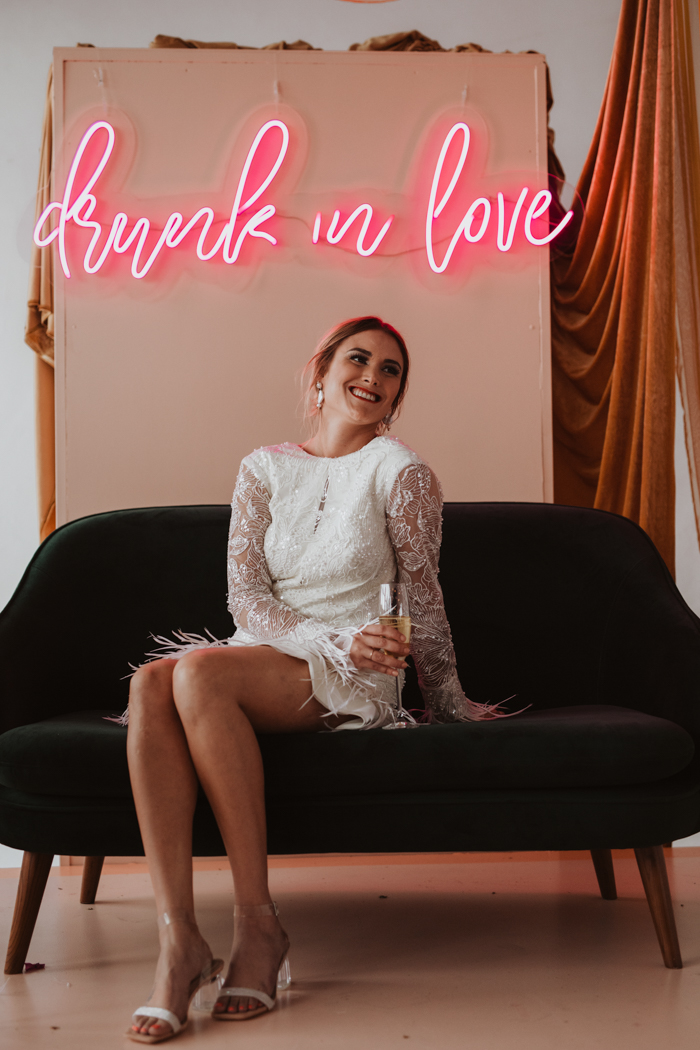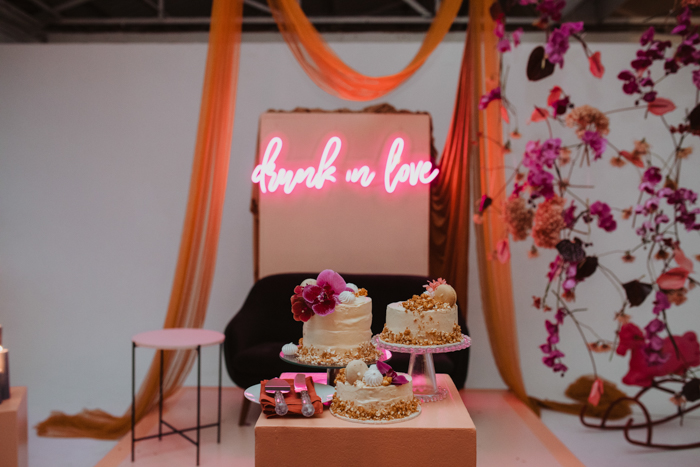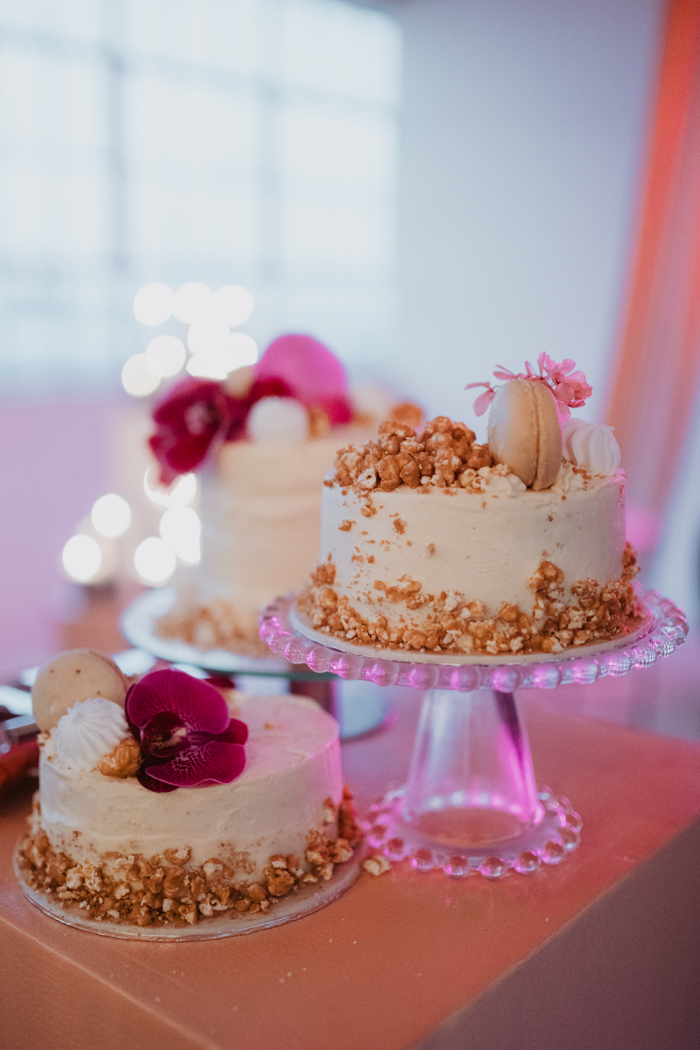 Incorporating Loved Ones
We're very fortunate to have many talented friends who contributed to our amazing day. My sister, Ané Van Zyl, is a chef and made our wedding cake. All of our wedding attire was custom made and tailored by two incredible friends, Lucia Uhlikova and Unita Meiring. Lastly, my close friend, an amazing tv and film make-up artist and stylist, Kathrine Marnevick, did my make-up and hair.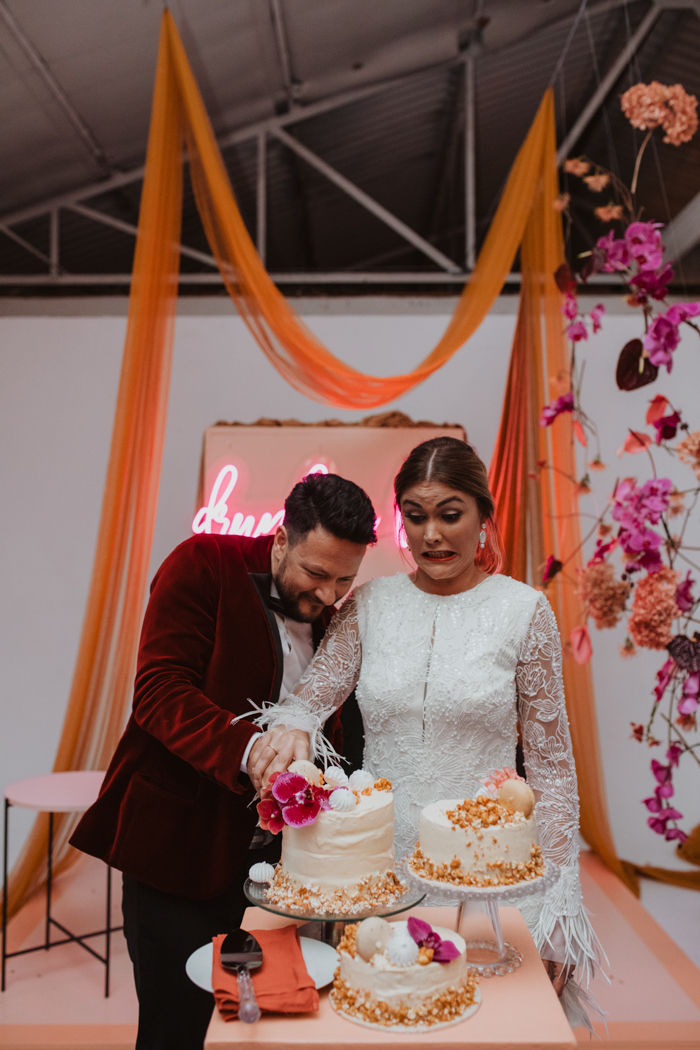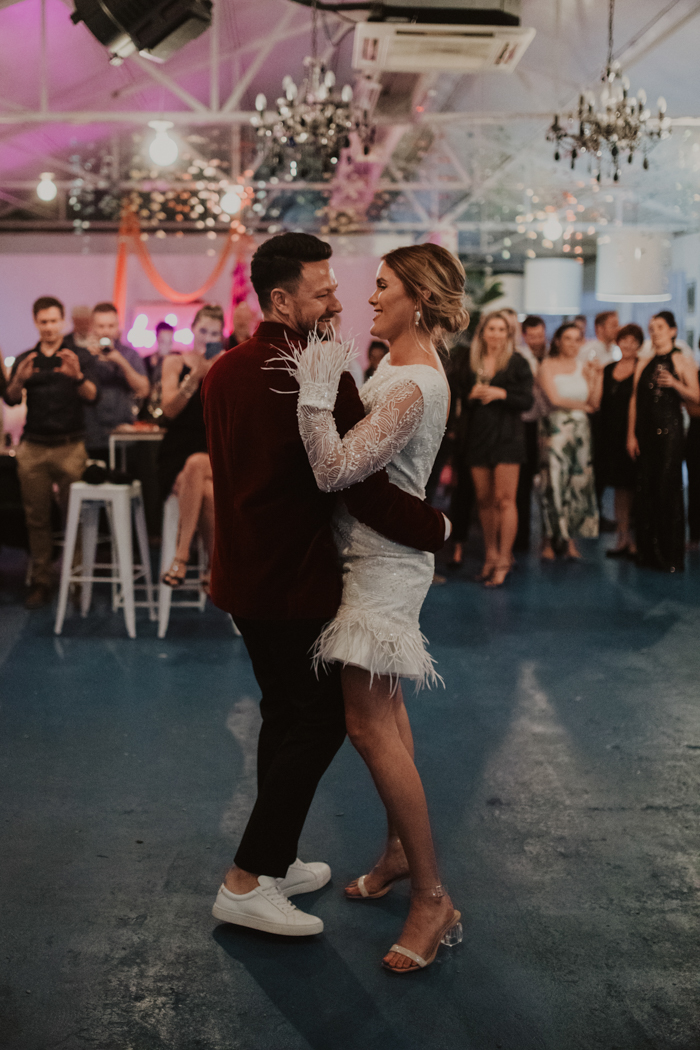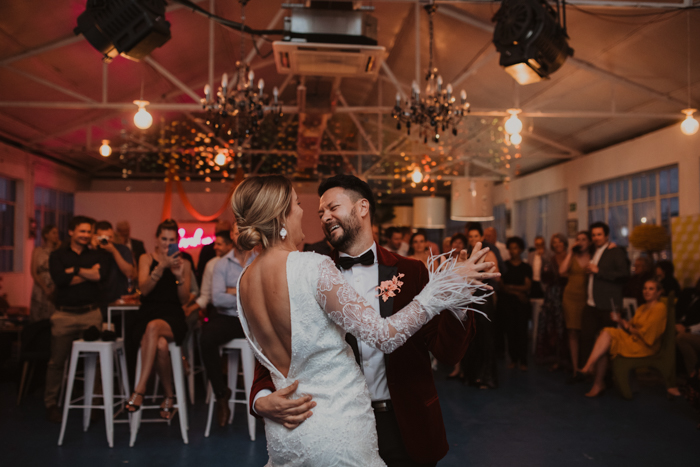 Congratulations to Mia and Lloyd on their rooftop Cape Town wedding. There's nothing more romantic than exchanging "I do's" in the same place your love blossomed. Big thanks to photographer The Geldenhuyses for capturing every unique detail that proves laid-back doesn't mean boring.
Every couple is different and every wedding should be too. If you're dreaming of a day that's personalized and representative of your love story—much like Mia and Lloyd's celebration—kick off your wedding planning process by checking out this guide for planning a unique, one-of-a-kind wedding.