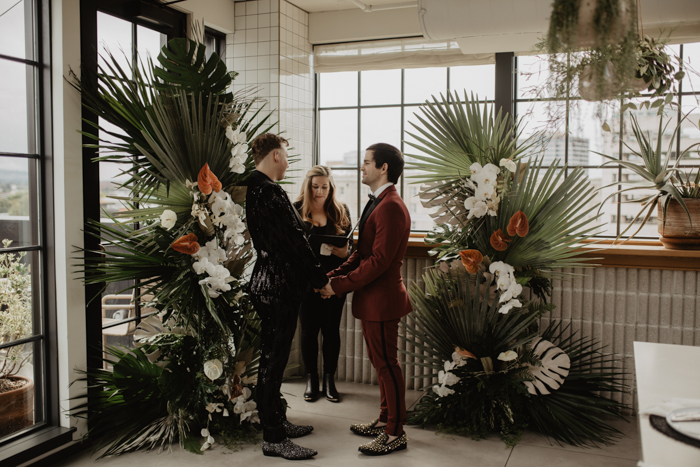 When thinking about where to elope, Taylor and Vinnie decided the best location was close to home. Their Hoxton elopement kept the urban glam-themed wedding they always dreamed of but with only five people in attendance, including MNY Photography. Their intimate wedding brought their love to the Topé rooftop bar, as well as glam wedding outfits, vegan tacos and donuts, and stunning modern decor together.
Speaking of glam outfits, Vinnie and Taylor both looked absolutely amazing in their suits—a black sequin suit with a black chiffon button-down and a burnt orange suit with black trims. And don't let us forget to mention the shoes—black loafers with gold spikes and sequin ankle boots.
If your jaw hasn't dropped yet, just wait until you see these images. But we'll stop ourselves from spoiling all the fun. To see more of this urban glam Hoxton elopement, keep scrolling for the photos captured by MNY Photography.
The Couple:
Taylor and Vinnie
The Wedding:
The Hoxton, Portland, Oregon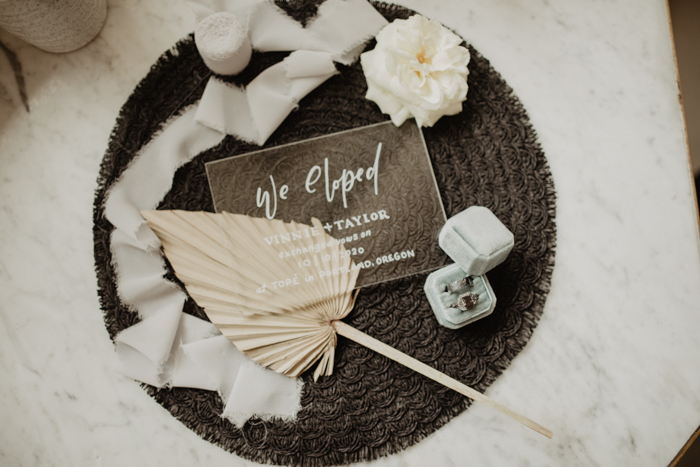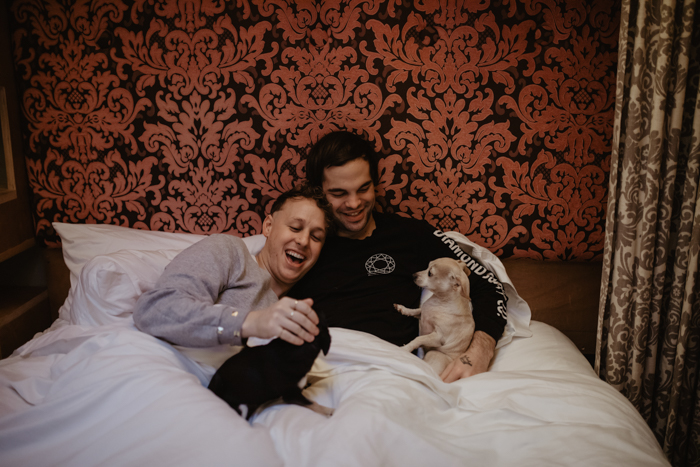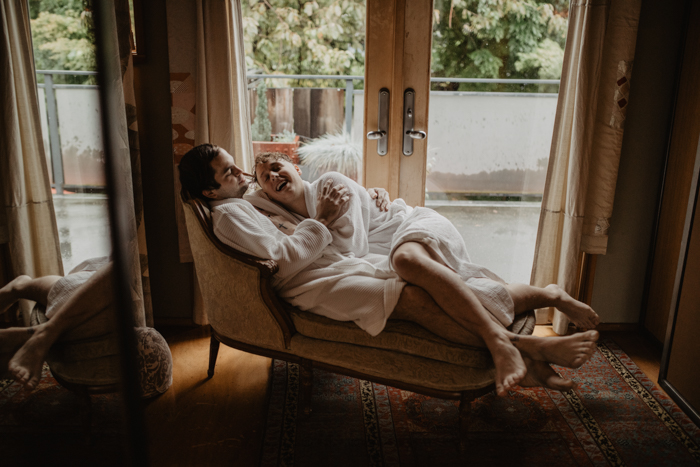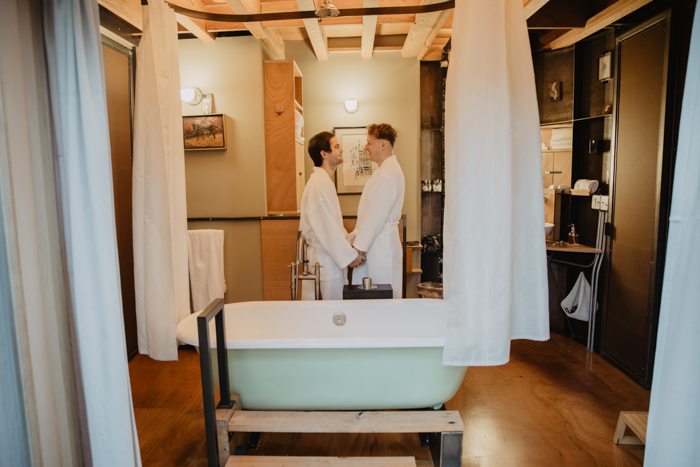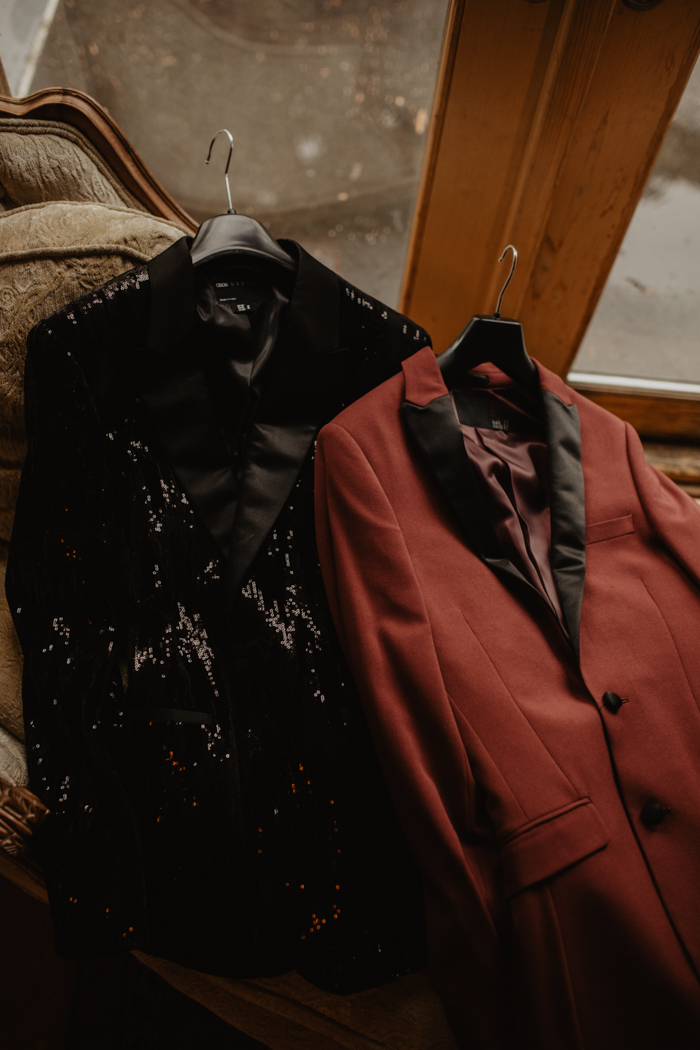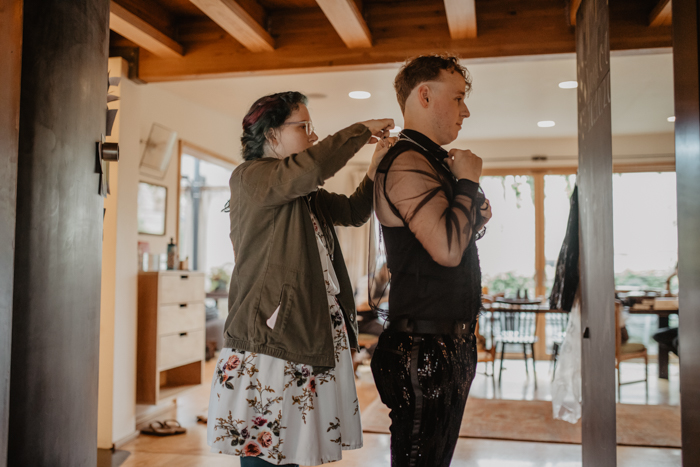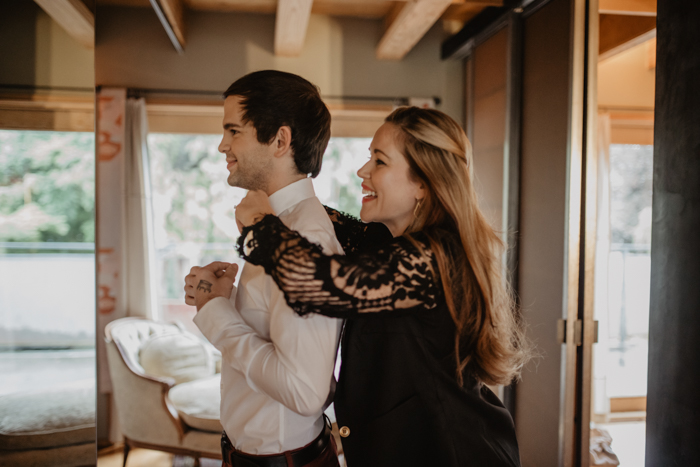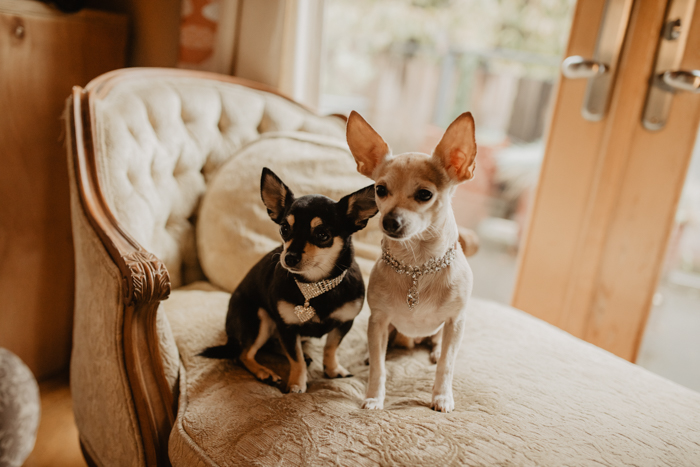 A Uniquely One-Of-A-Kind Experience
The most important thing to us when planning our elopement was that we wanted something unique. We didn't want to follow the typical traditions and we didn't want to have an elopement like anyone else had before. Knowing that we wanted to create a unique, one-of-a-kind experience truly allowed us to be creative and think outside of the box.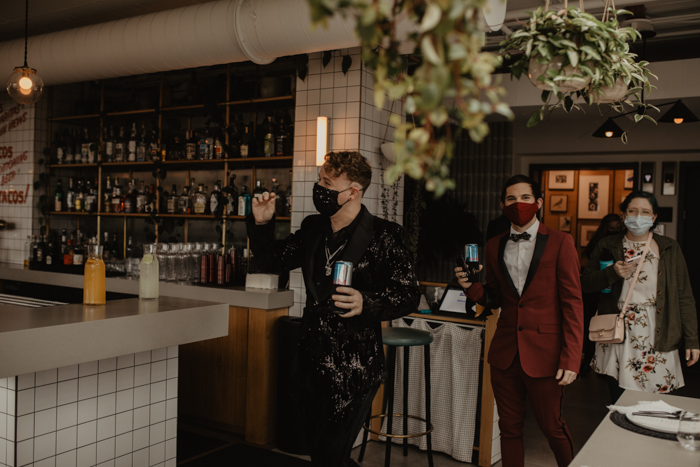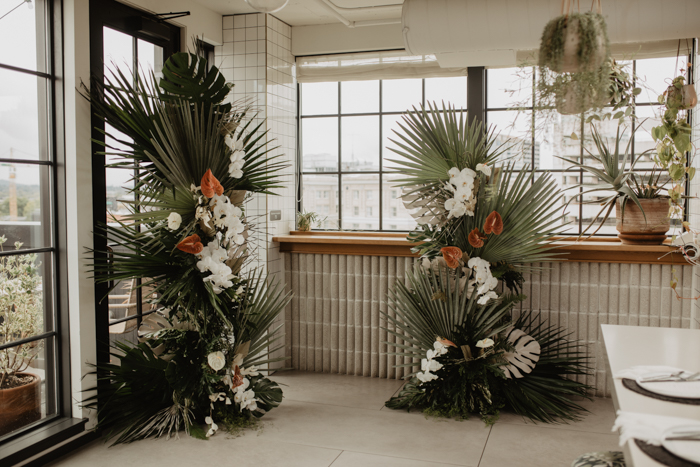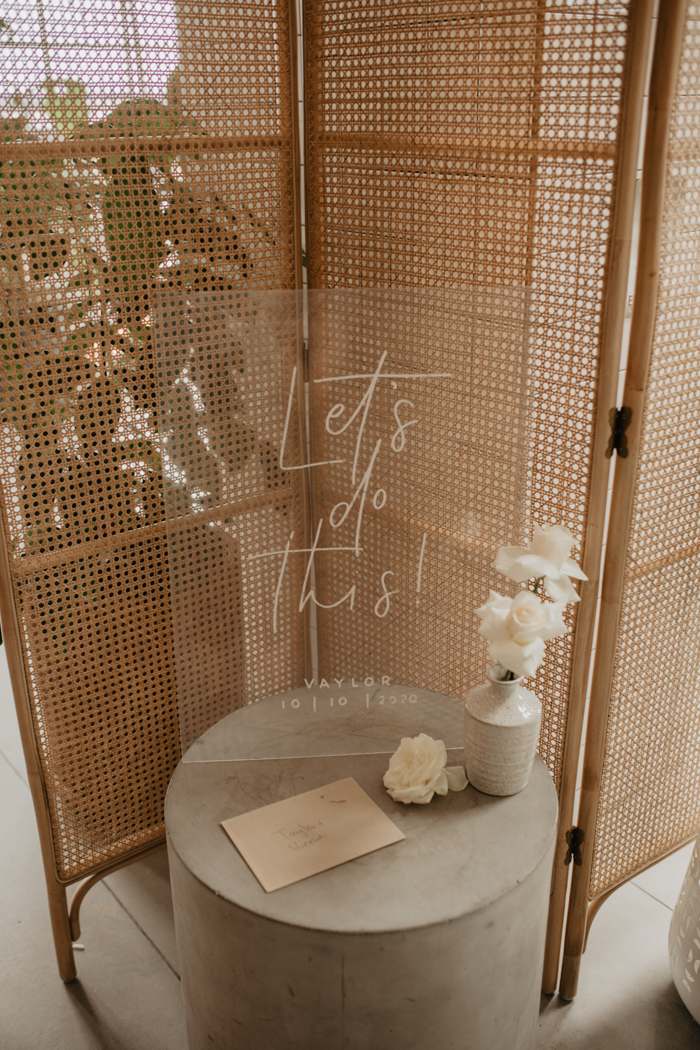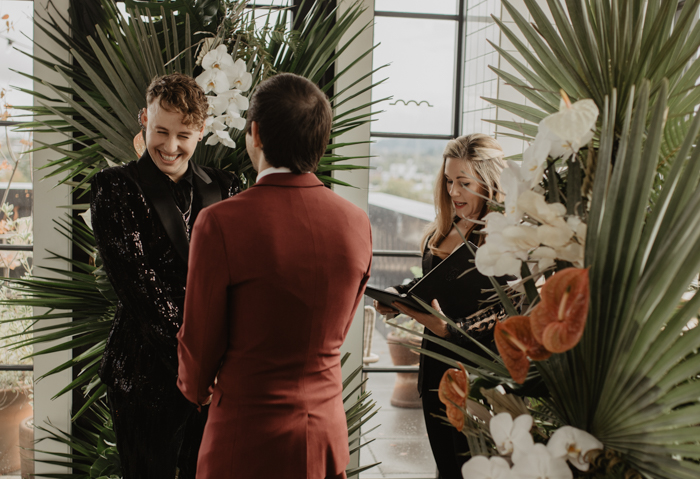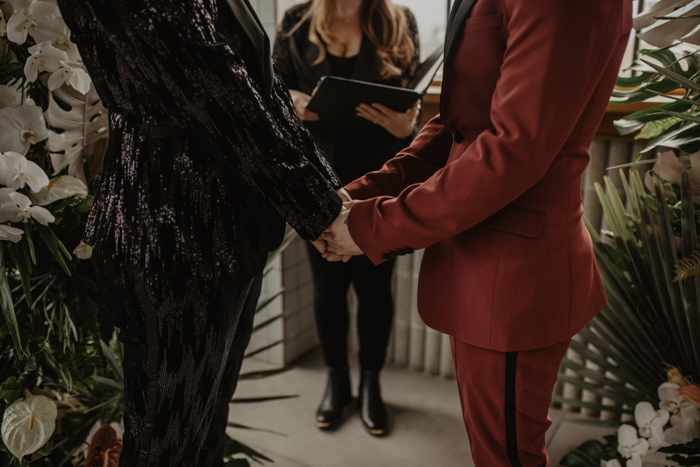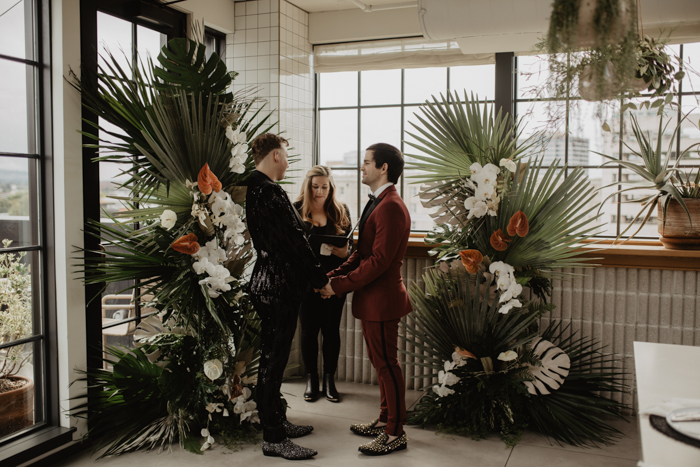 Working With Amazing Vendors
We are most proud of the vendors we worked with. Portland prides itself on highlighting local vendors rather than chain franchises and that's something we wanted to bring to our elopement. We're incredibly proud to say that all of our vendors were local to the Portland-Metro area. Our elopement was a unique event to our taste but it was also a great example of what Portland has to offer. Plus, working with these smaller vendors allowed us to create a lasting relationship with them which shines in all of the photos.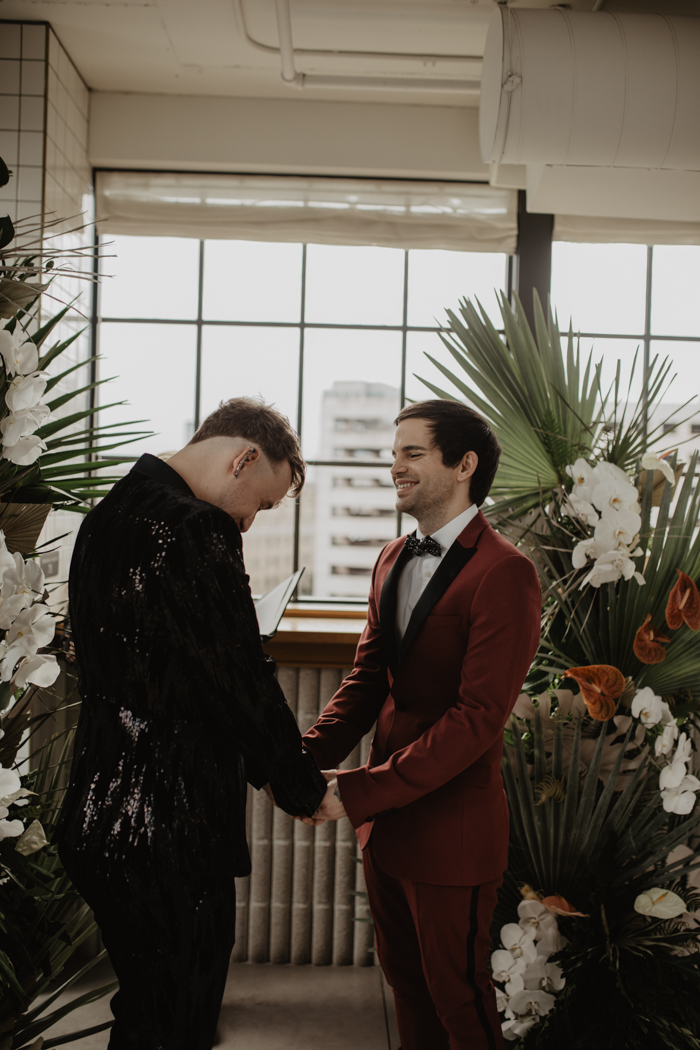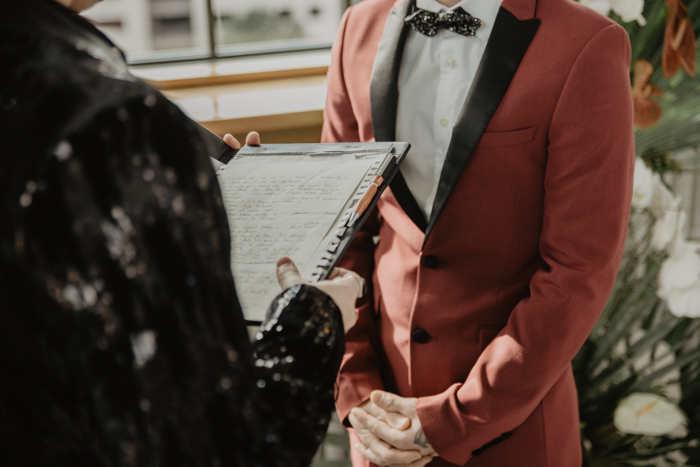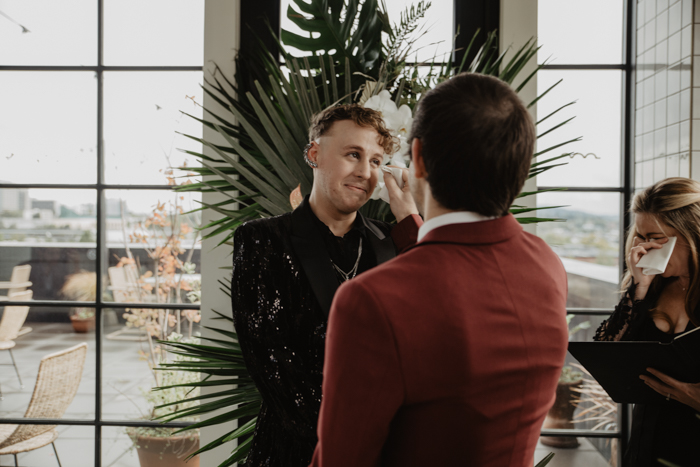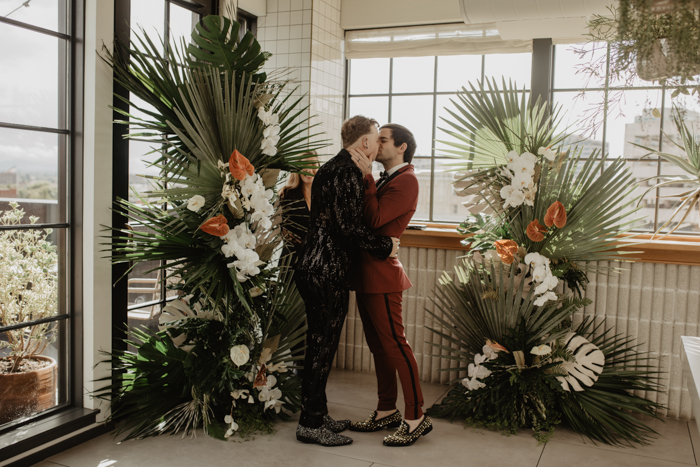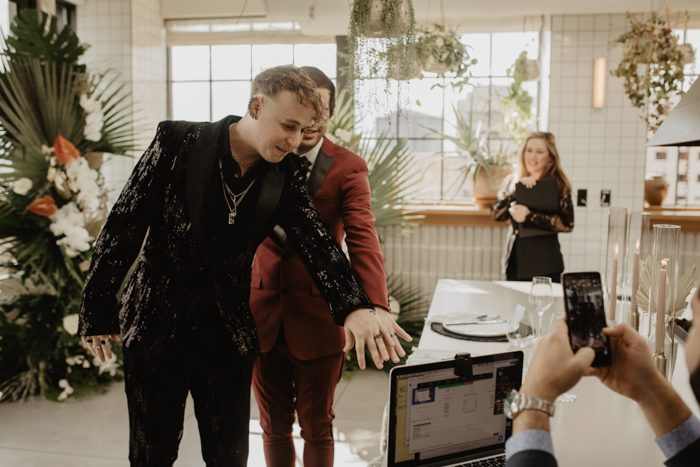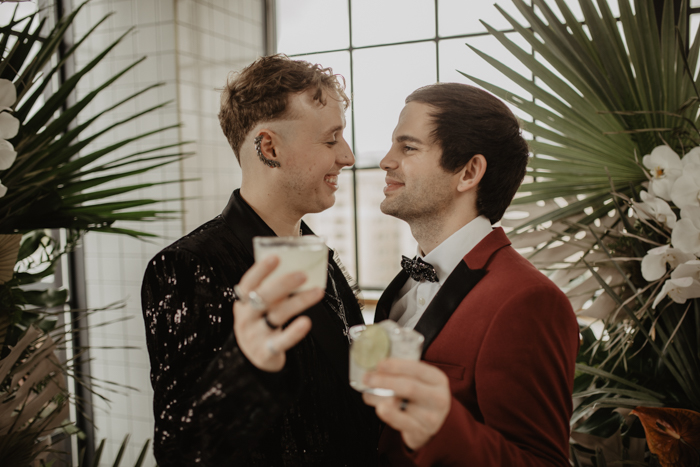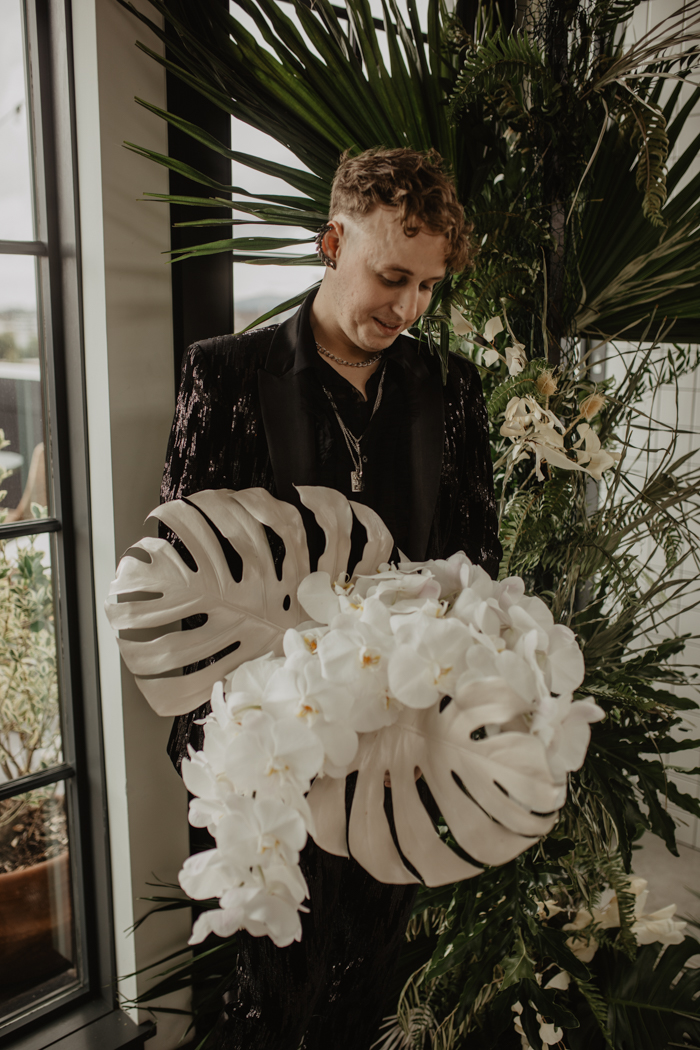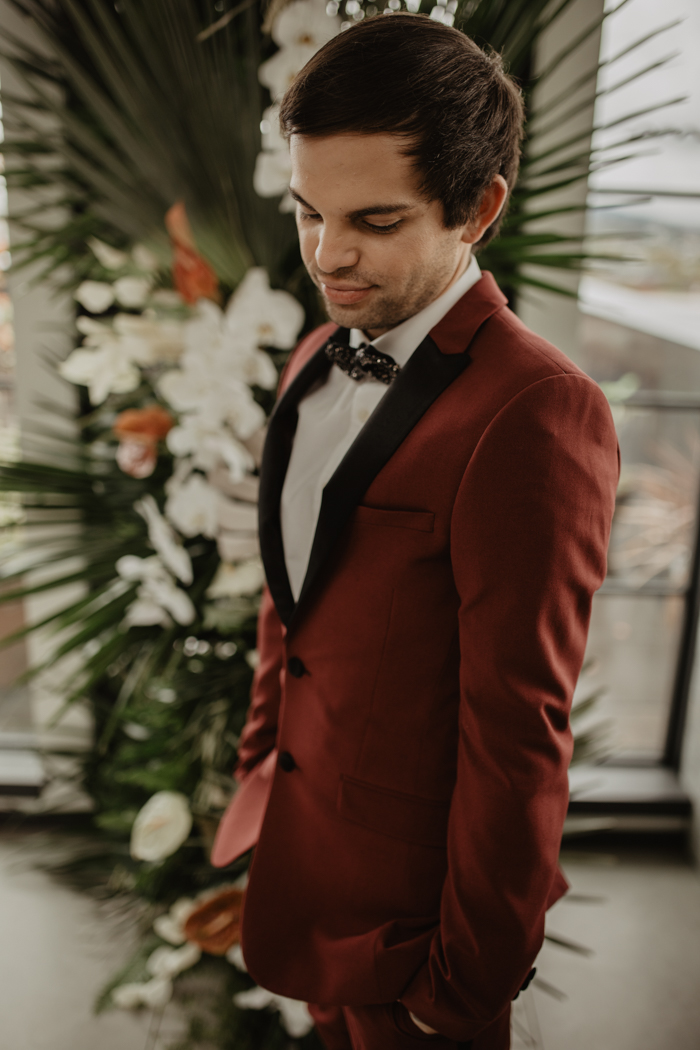 Wedding Advice For Nearlyweds
Our best wedding advice is to only focus on the things you have control over. The original plan for our elopement was to have everything done outside on the rooftop, but of course the weather had other plans. We spent the entire week stressed about the weather even though we had no control over it. It ended up raining on our wedding day and everything had to be inside the venue. Honestly, that ended up being for the better. We were able to create an intimate and romantic vibe that wouldn't have been possible if we were still outside. So if you can't control it, just let it go. It's not worth stressing over, we promise!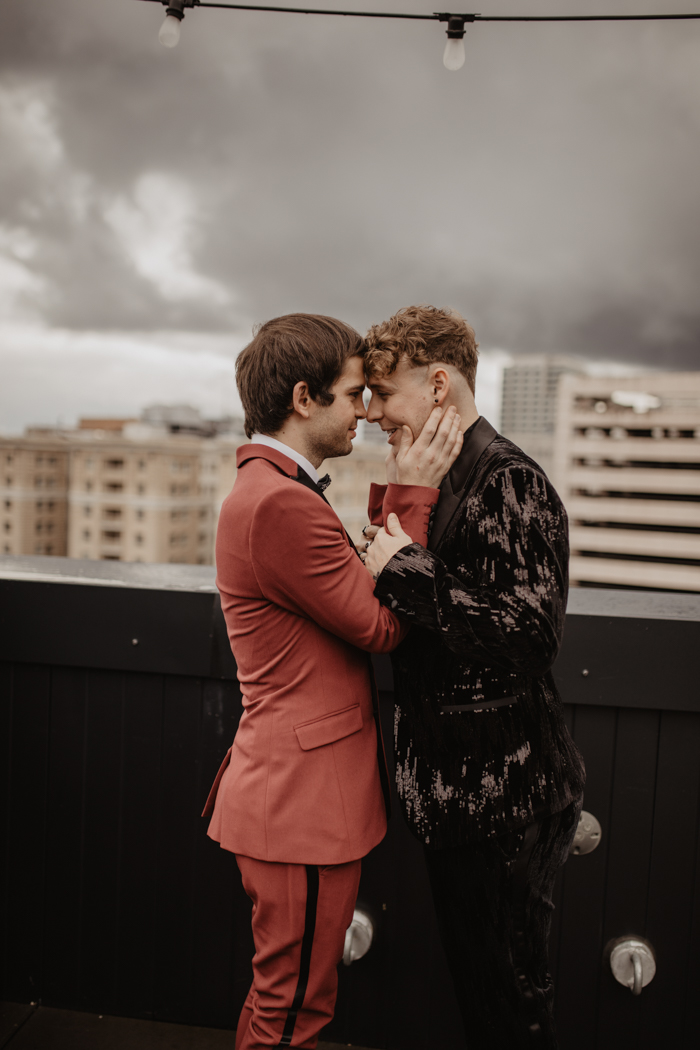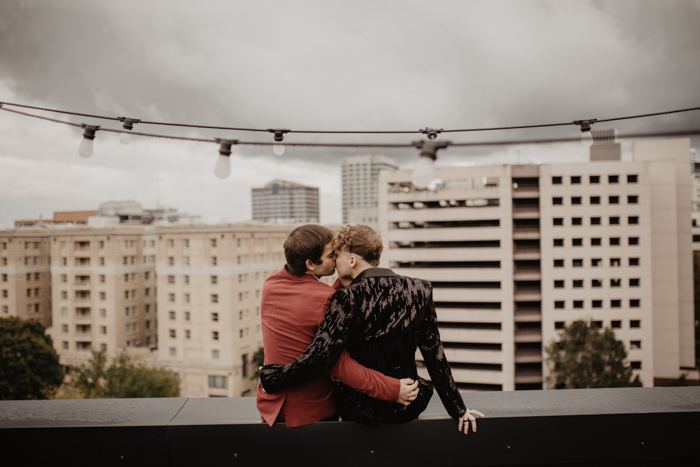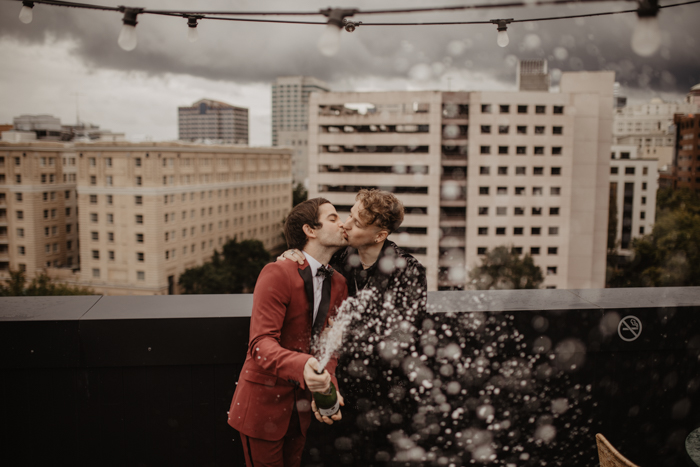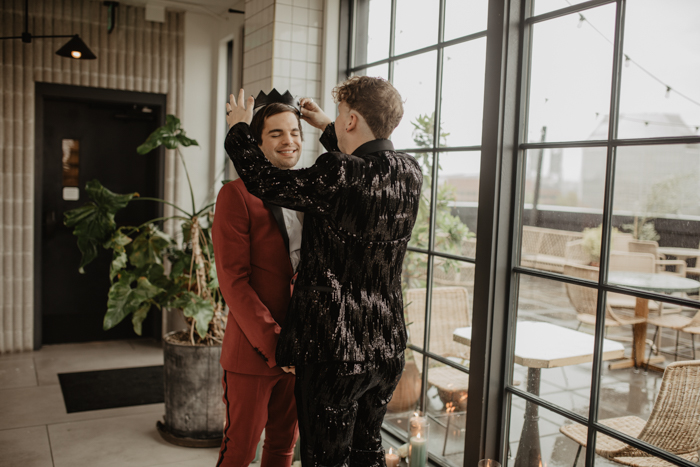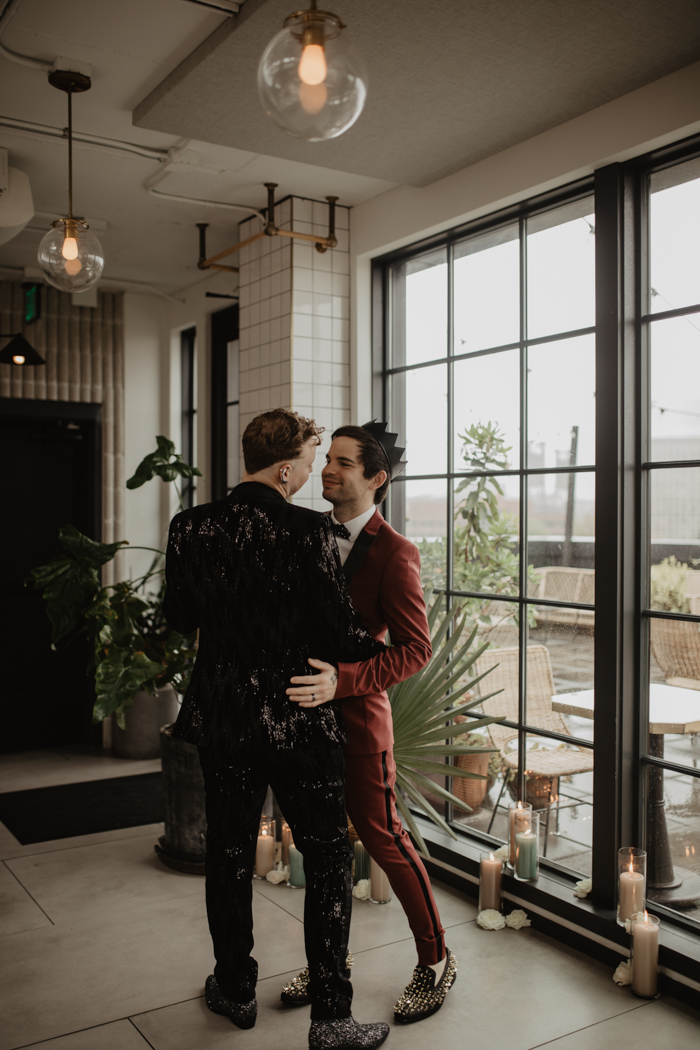 Shop similar sequin suits: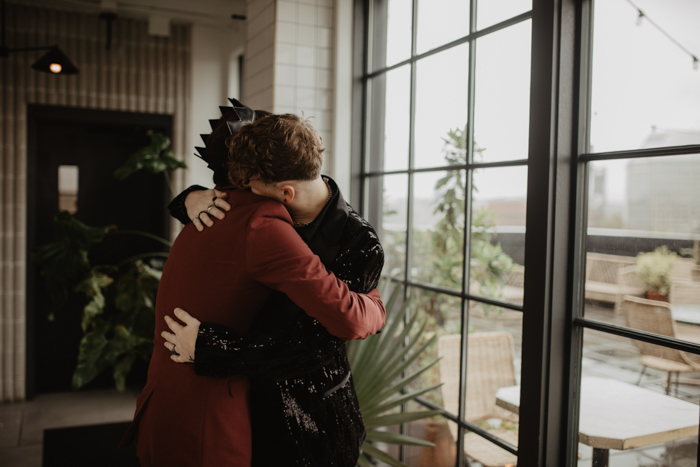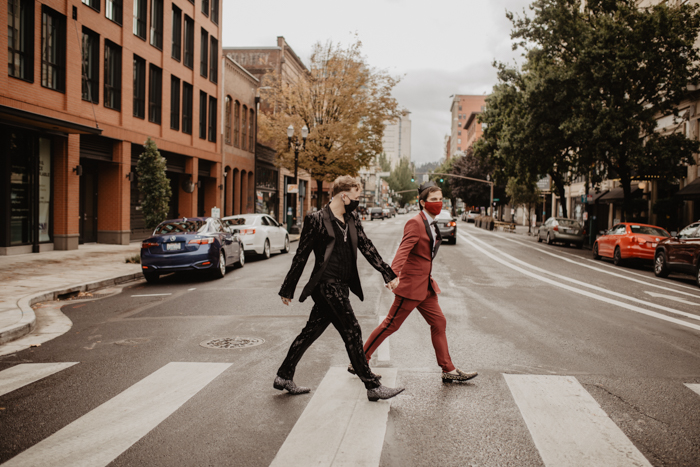 Why A Hoxton Elopement?
We chose our venue because we were immediately obsessed with the aesthetics of it the first time we walked in. It does a fantastic job at balancing the urban environment of downtown Portland with bohemian vibes. We knew that with a touch of glam that the venue would be transformed into the perfect fit for us. Plus, our experience with the location has always been top-notch and we knew they would take good care of us!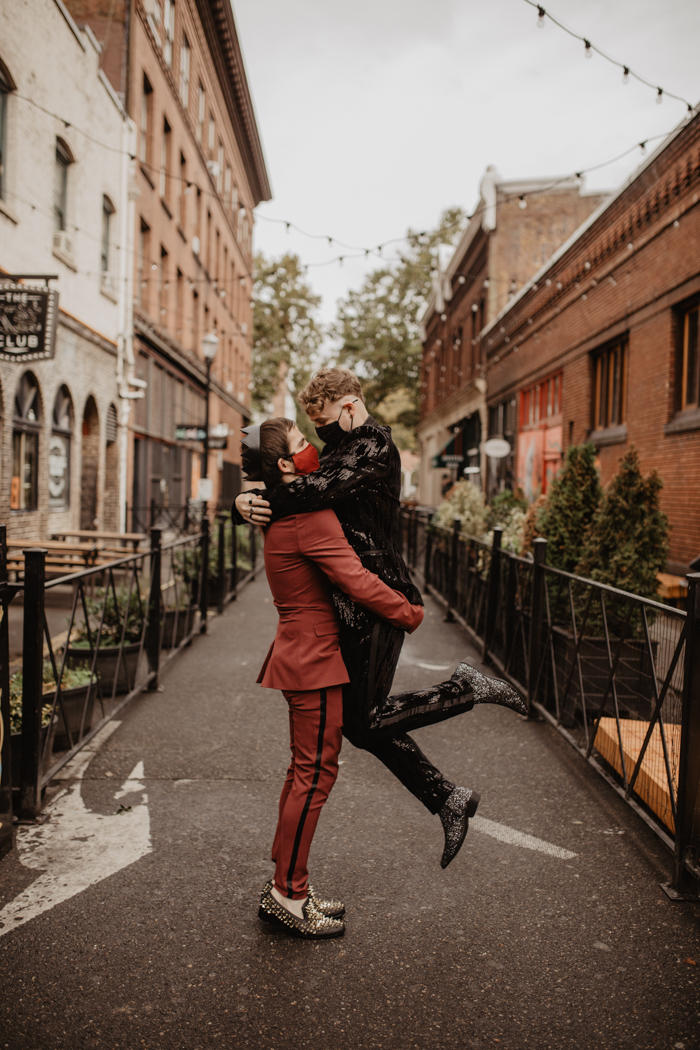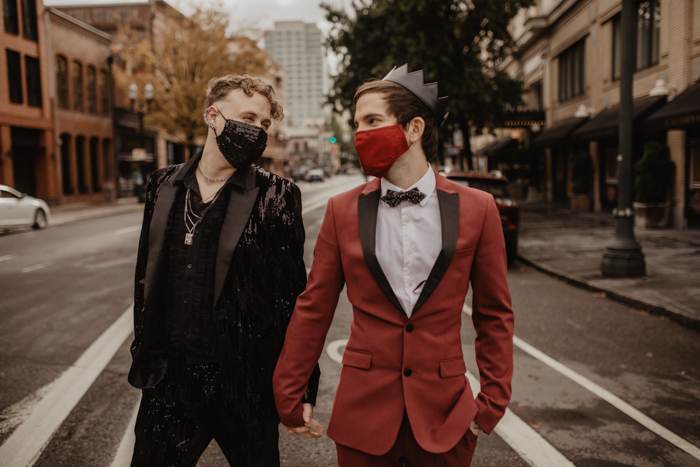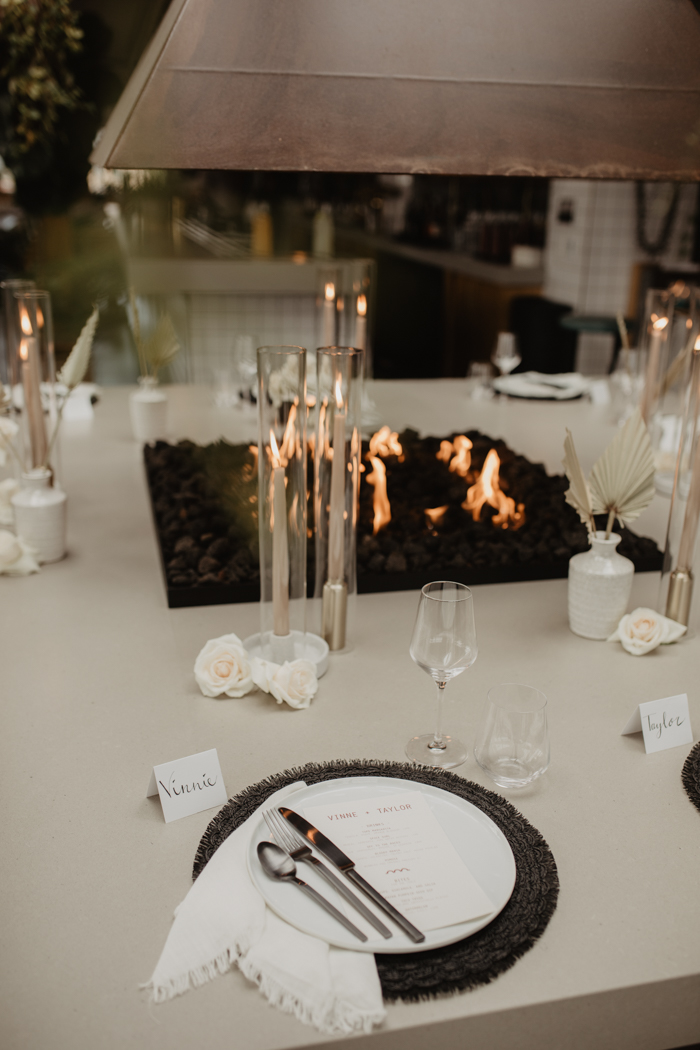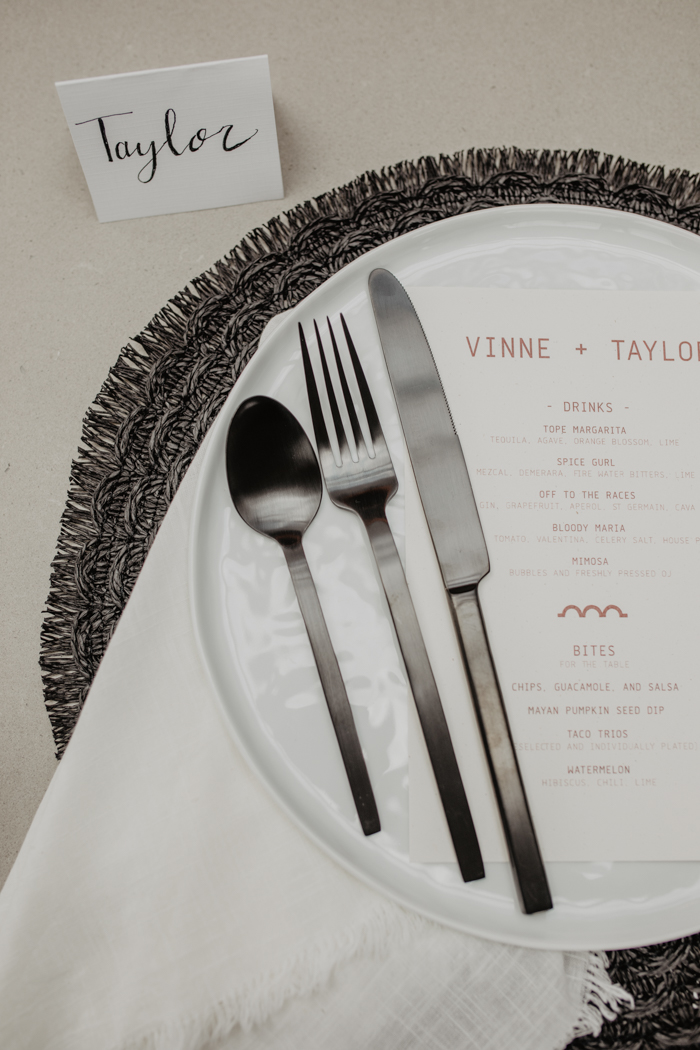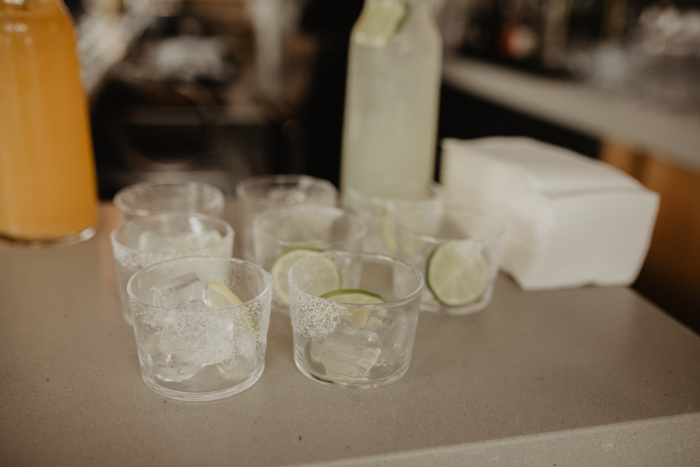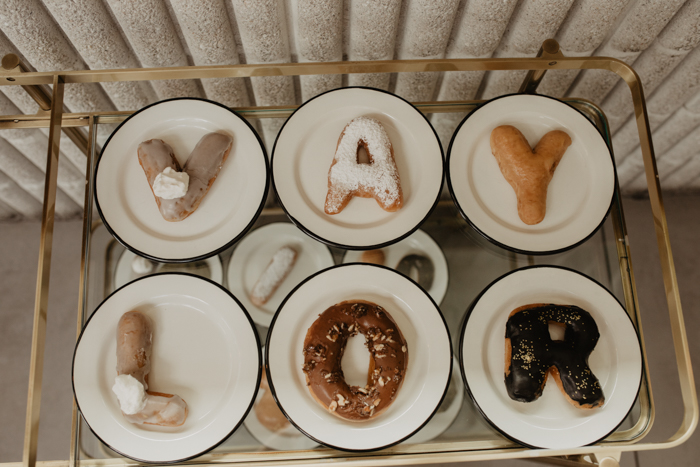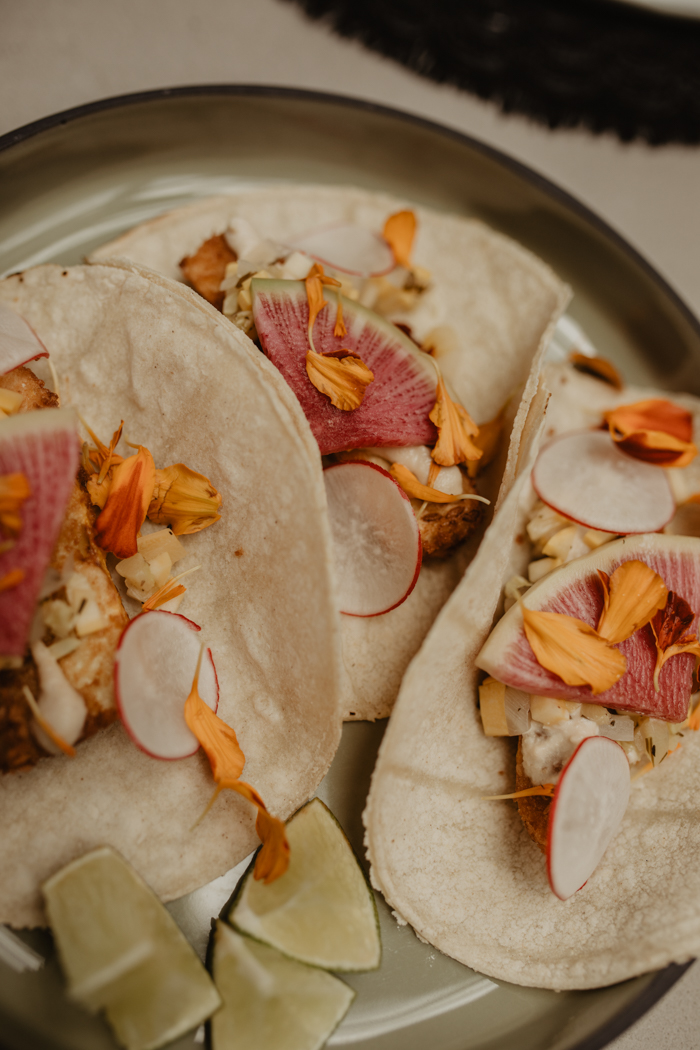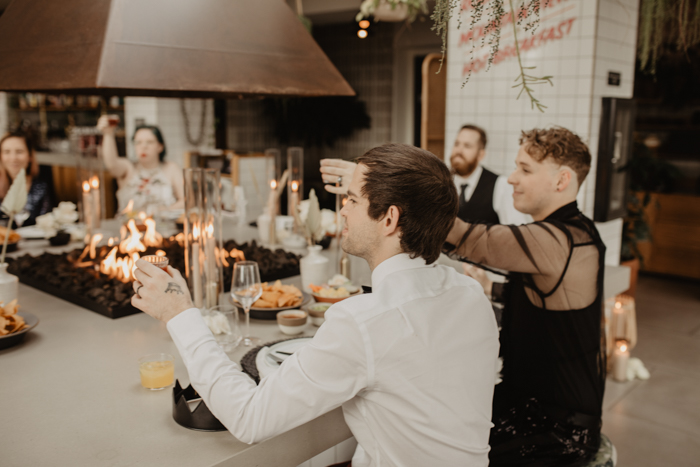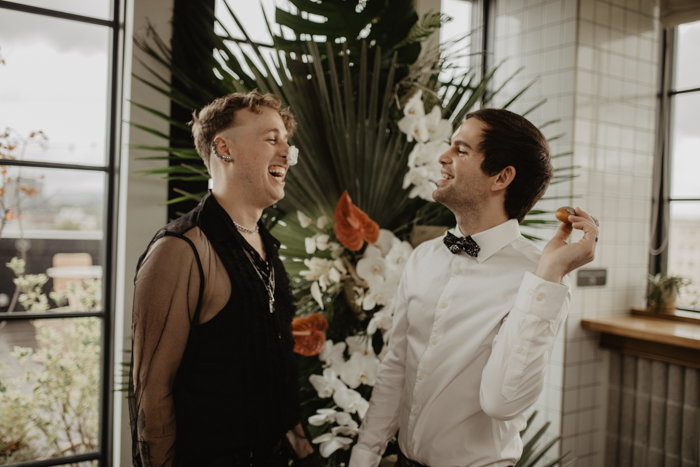 Congratulations Taylor and Vinnie on their glamorous Hoxton elopement. Big thank you to MNY Photography for both capturing and sharing this day with us. Plan your perfect elopement with our ultimate elopement planning checklist and then check out these elopement ideas to make your day special!