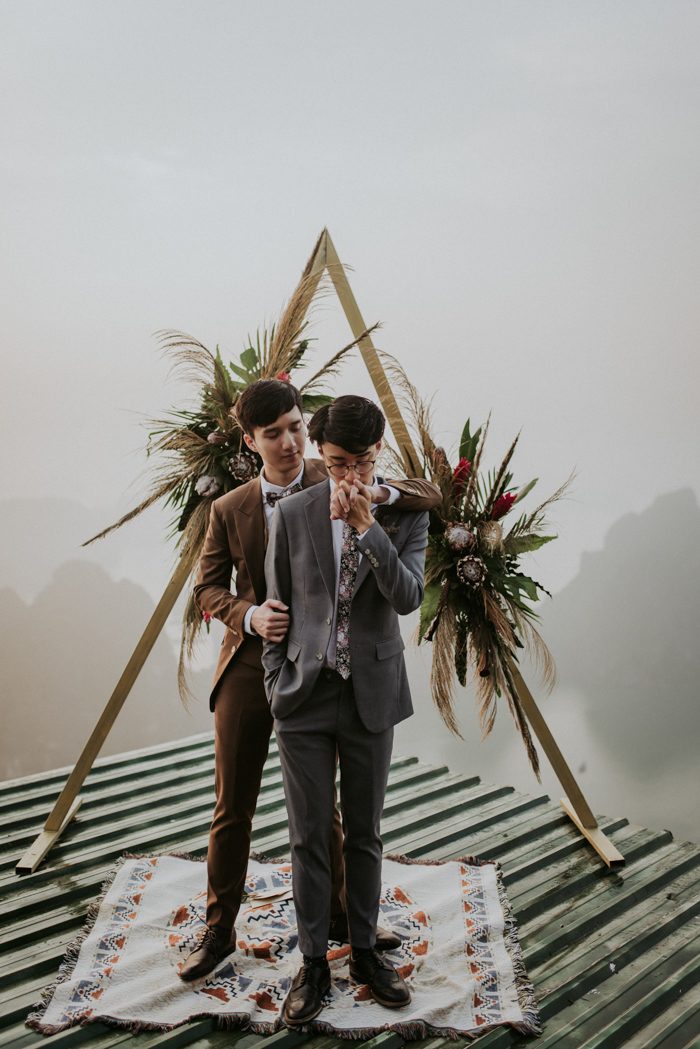 Between the epic mountaintop ceremony looking over the sea and the intimate sweetheart dinner on a boat, this Vietnam elopement was truly breathtaking. Phong, Hoang, and their photographer, Phan Tien Photography, climbed the Bai Tho Mountain for over an hour to get to the summit, where a boho-inspired ceremony arch and vintage rug were waiting. With nothing but the sea behind them, the couple exchanged emotional vows just as the sun was rising, and it could not have been a more romantic moment. After an epic photo session on the mountain, Phong and Hoang then made their way to their sweetheart table on a boat, which Meraki Wedding Planner designed to be a bohemian dream with cafe lights, dreamcatchers, black and gold place settings, and organic florals, grasses, and greenery arranged by Hands & Heart.
The Couple:
Phong and Hoang
The Wedding:
Bai Tho Mountain, Vietnam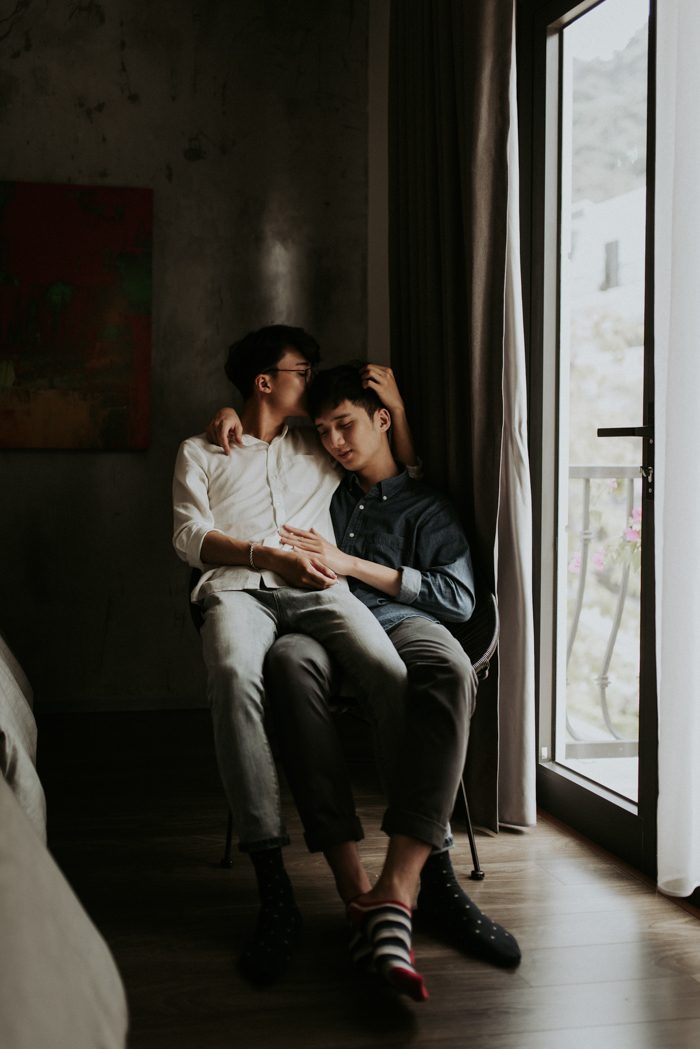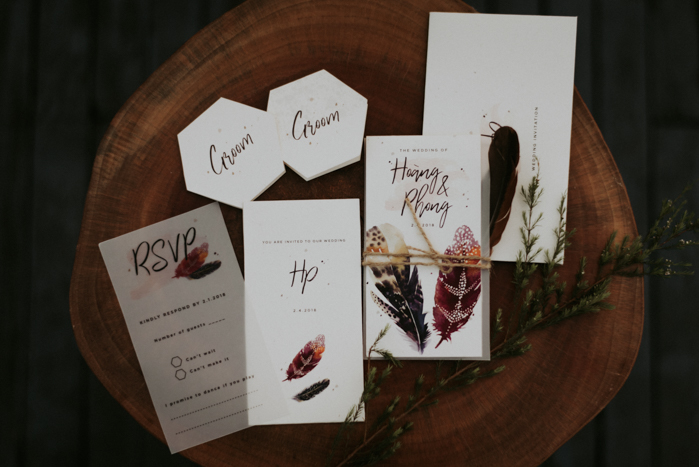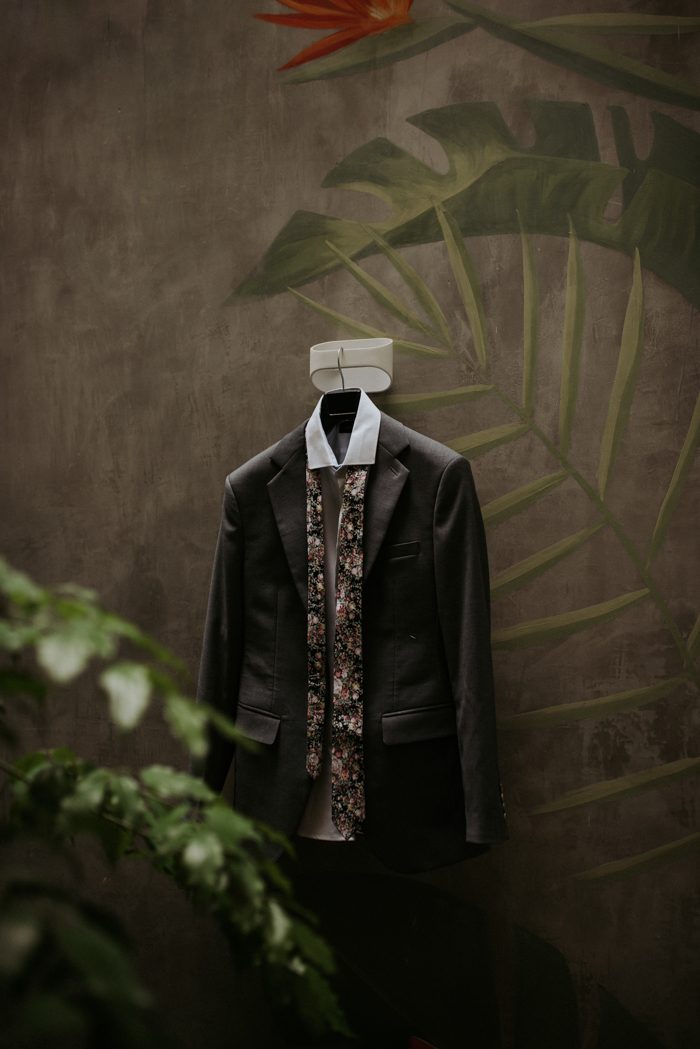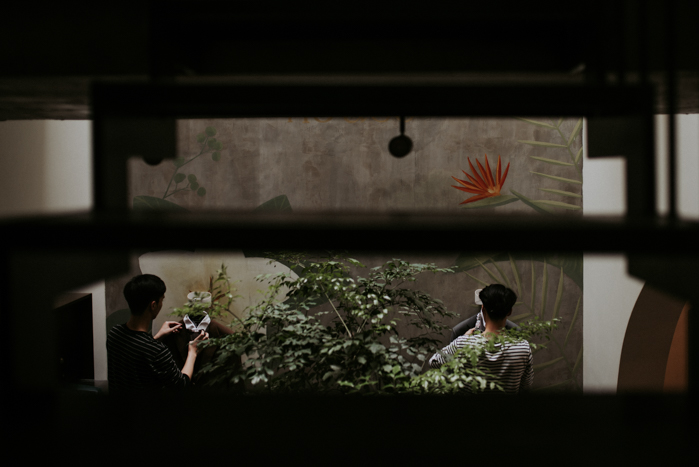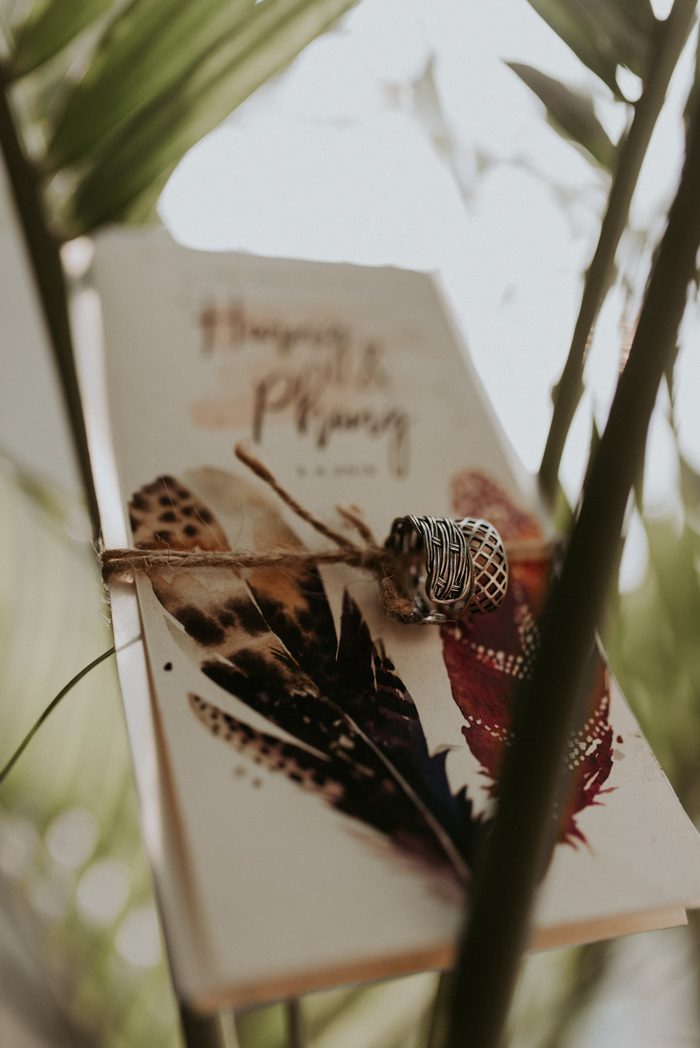 We had to climb up Bai Tho mountain at 3 AM. The group was exhausted when we reached the top, after enduring the steep rocky track for one and a half hours. Our effort paid off when we saw the sun rising from the horizon and gradually lifting Ha Long bay away from darkness. Engulfed in the beautiful sunrise, we danced to the songs on our playlist and felt a lightness in our hearts that we rarely experience in our daily life.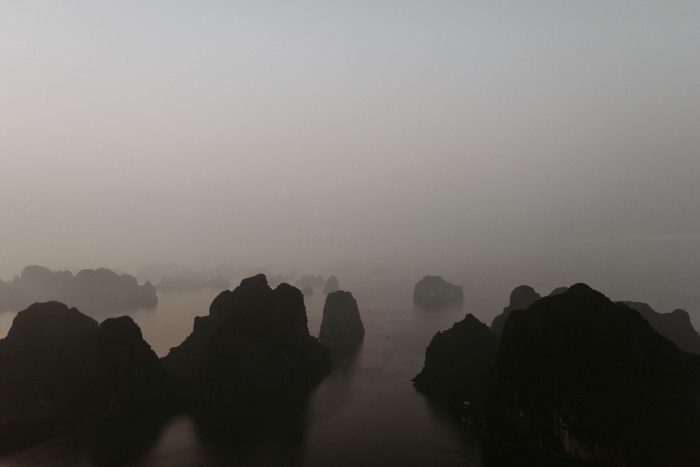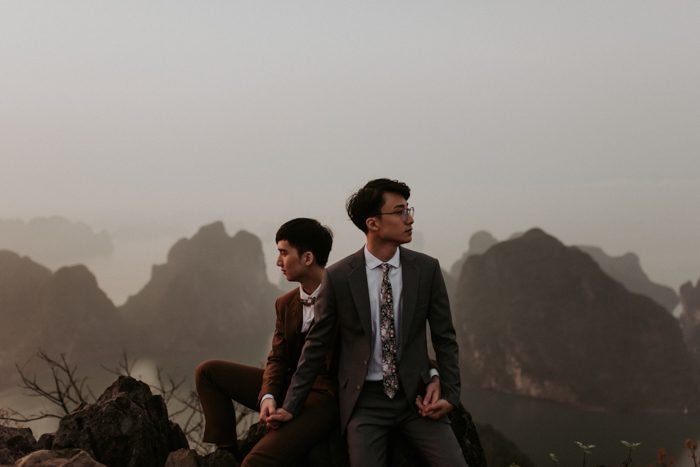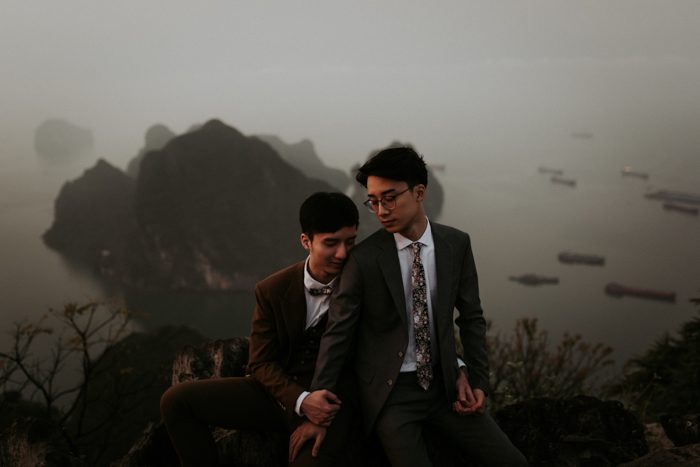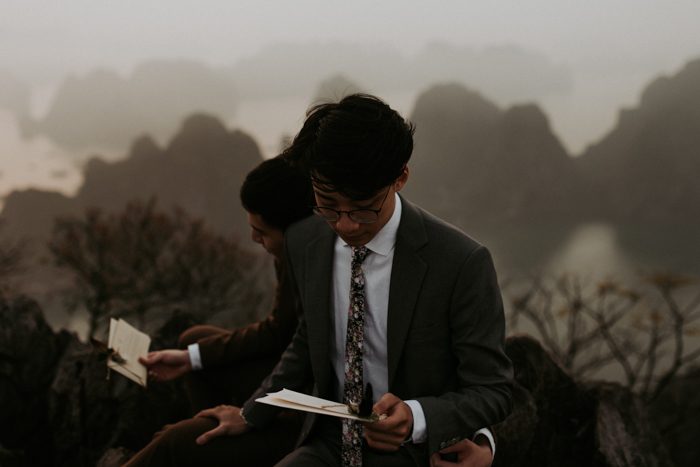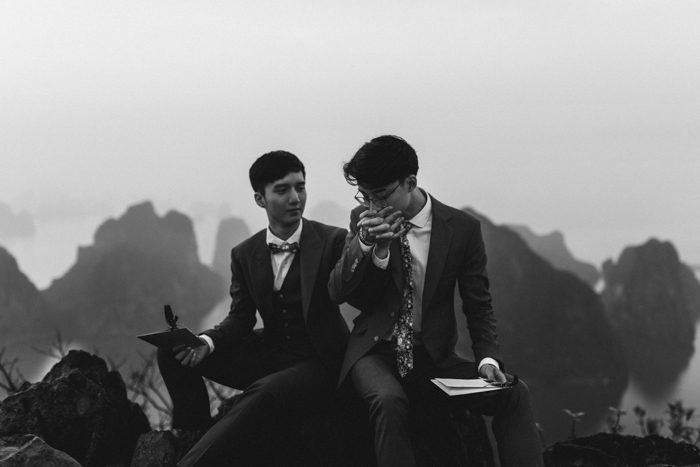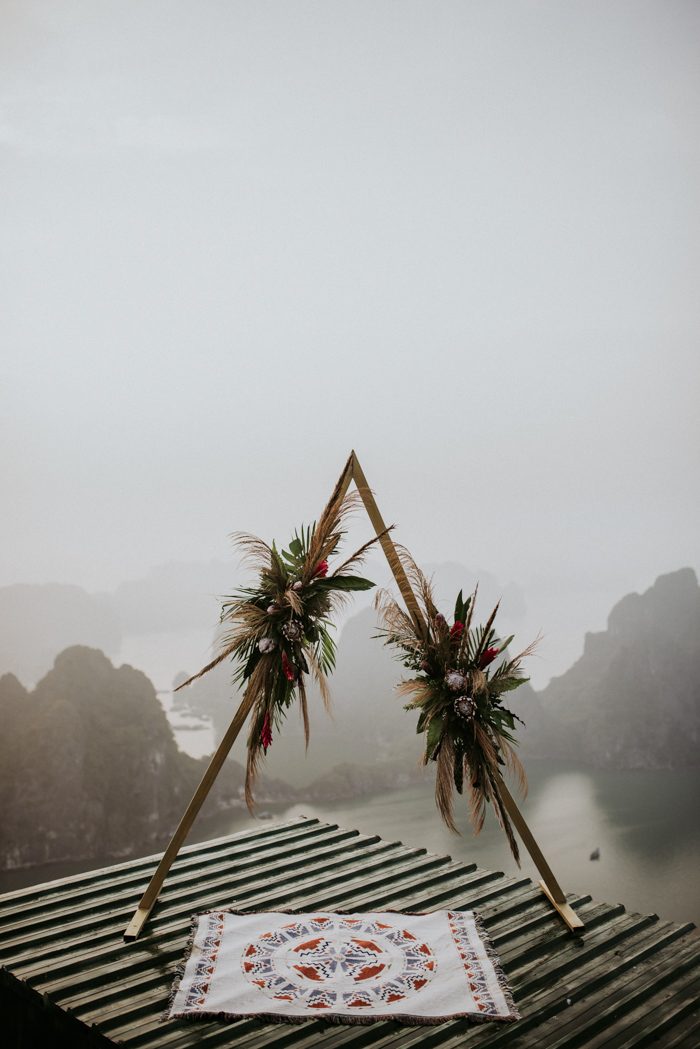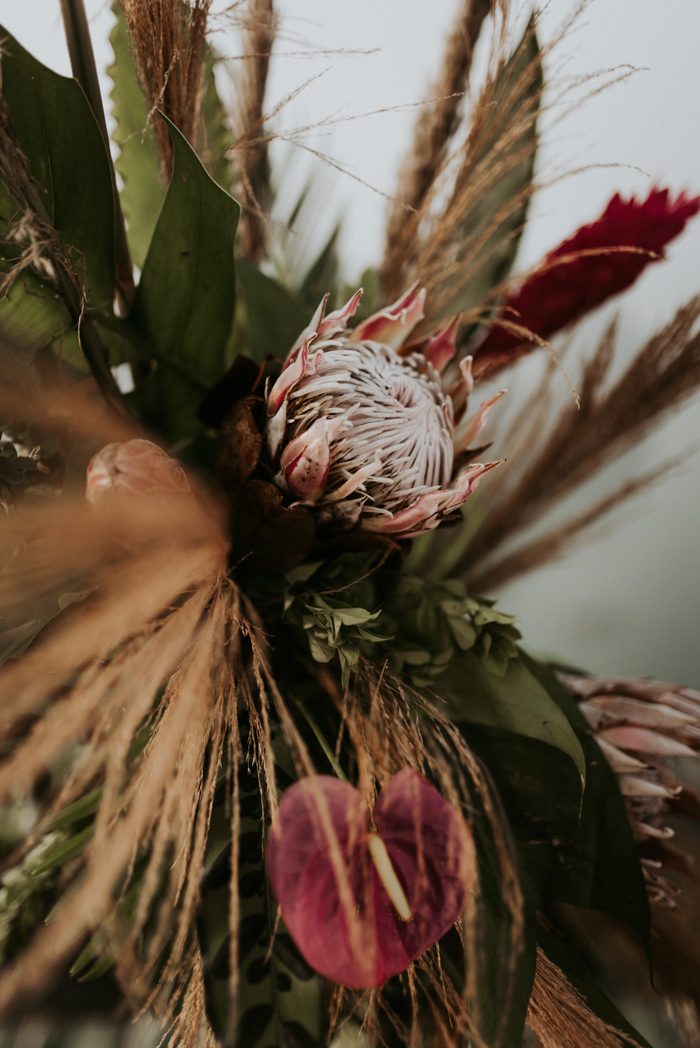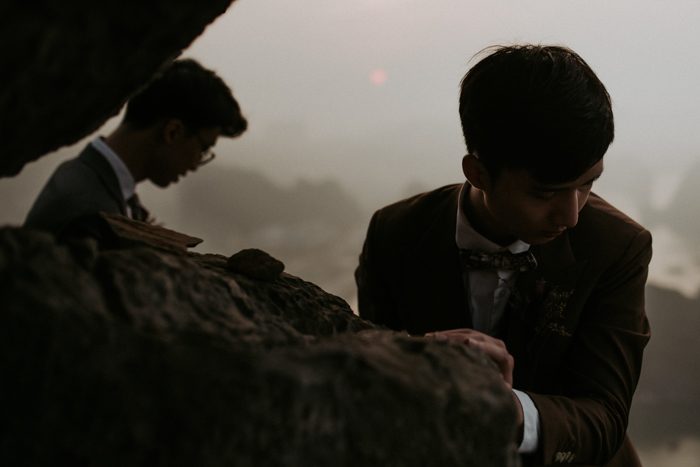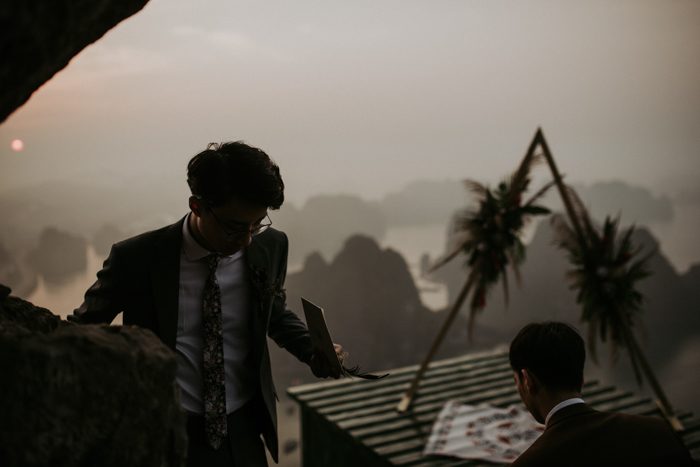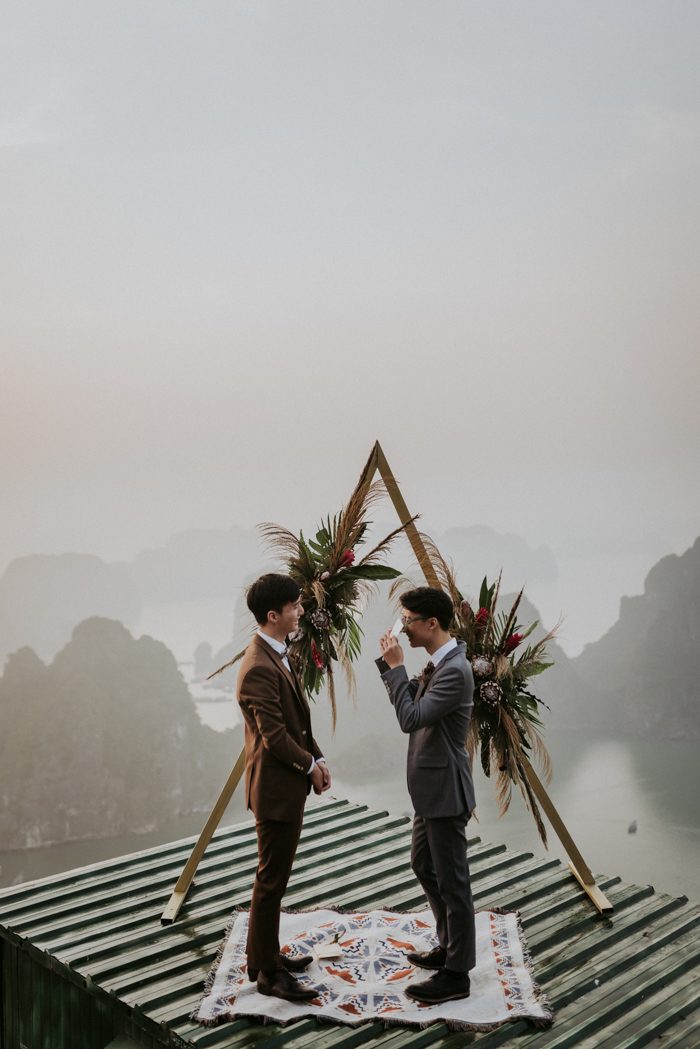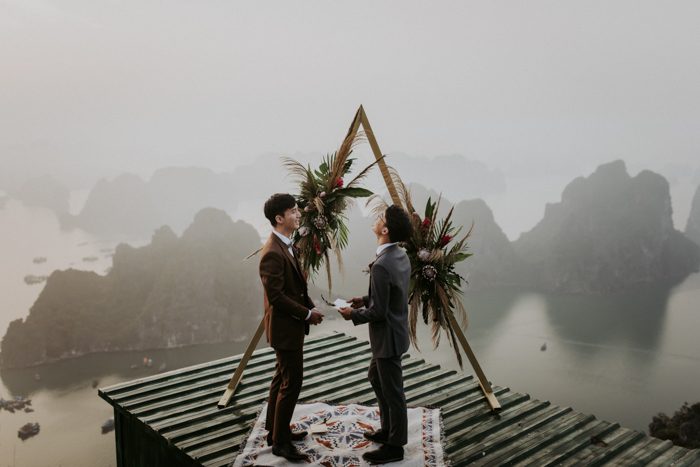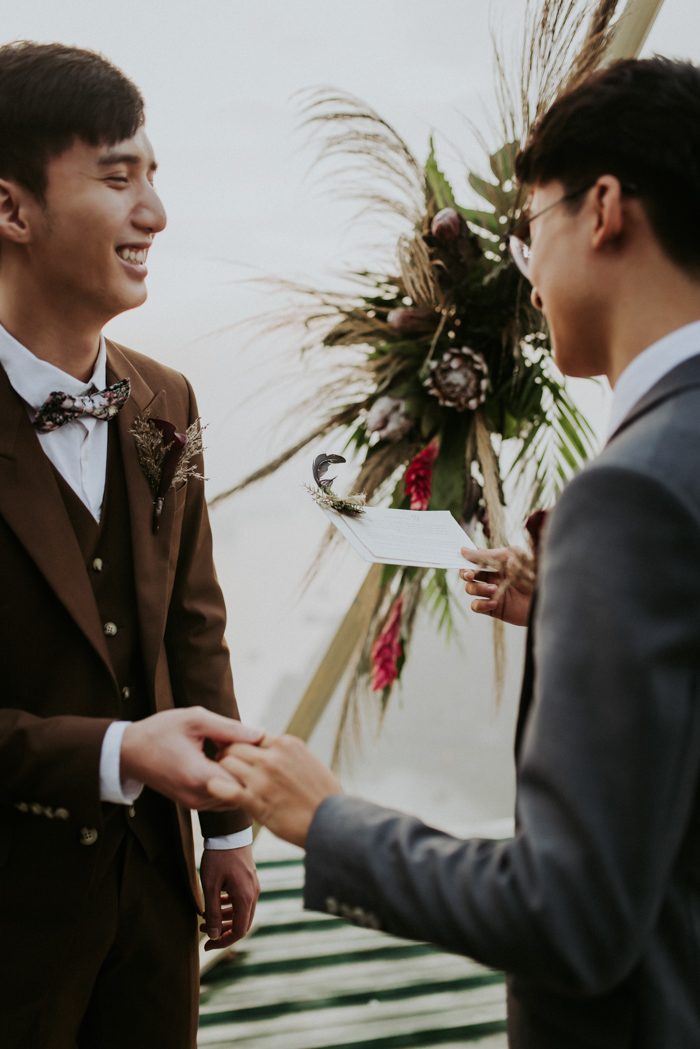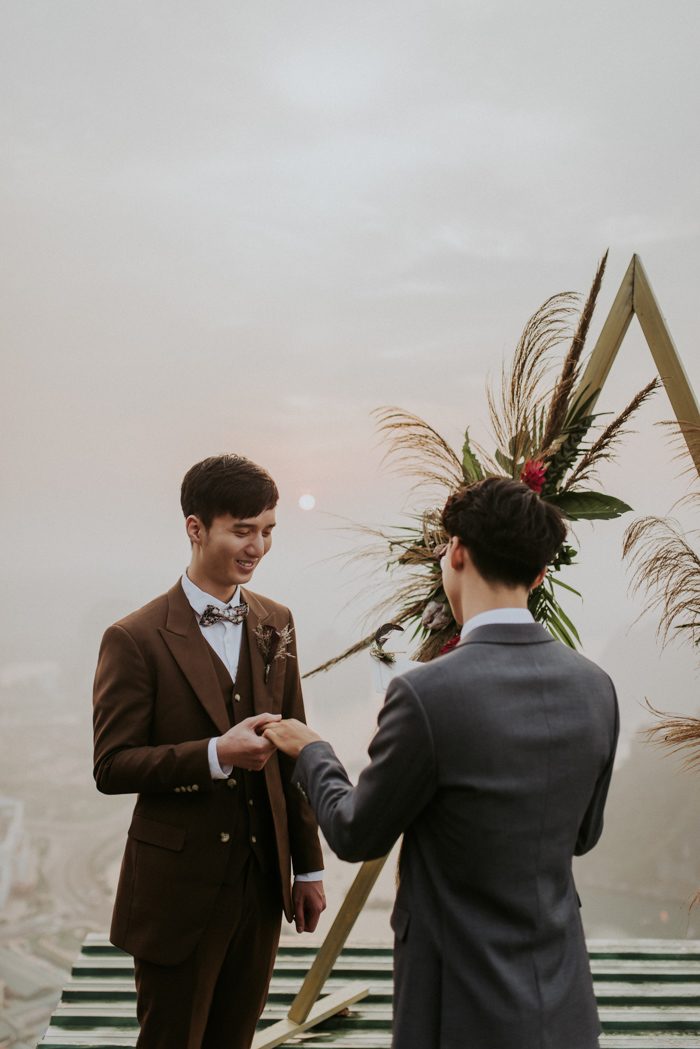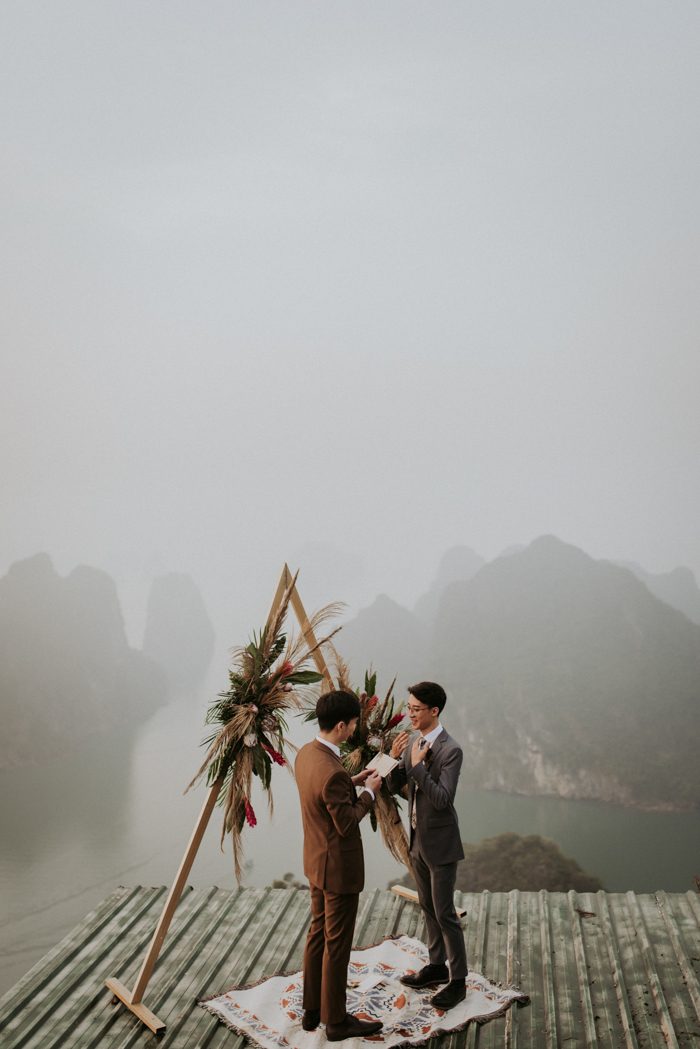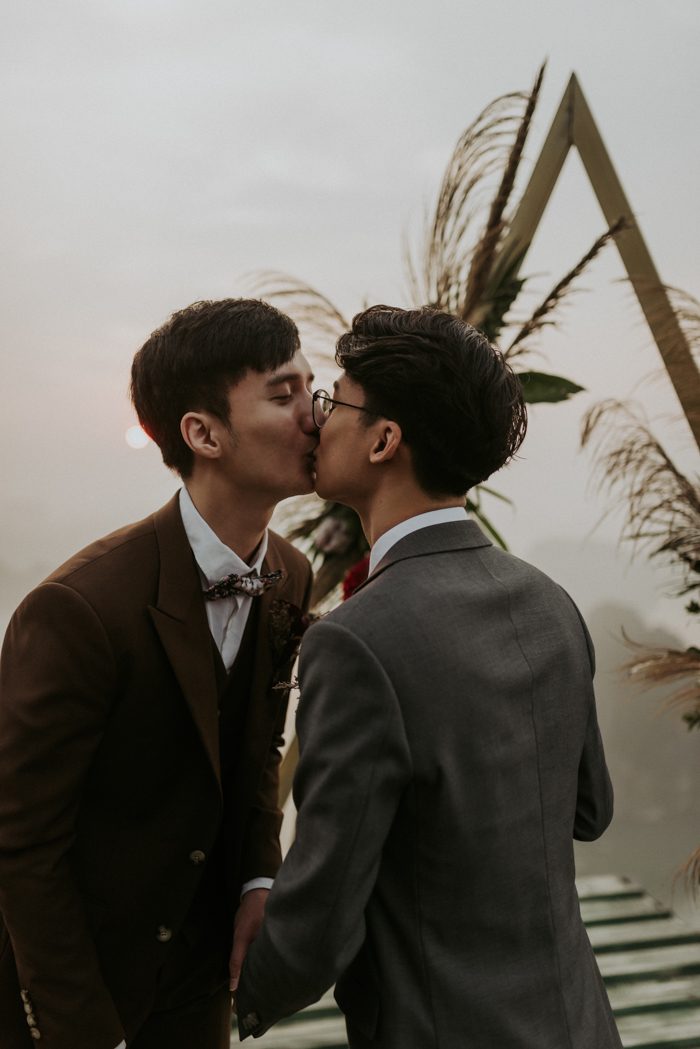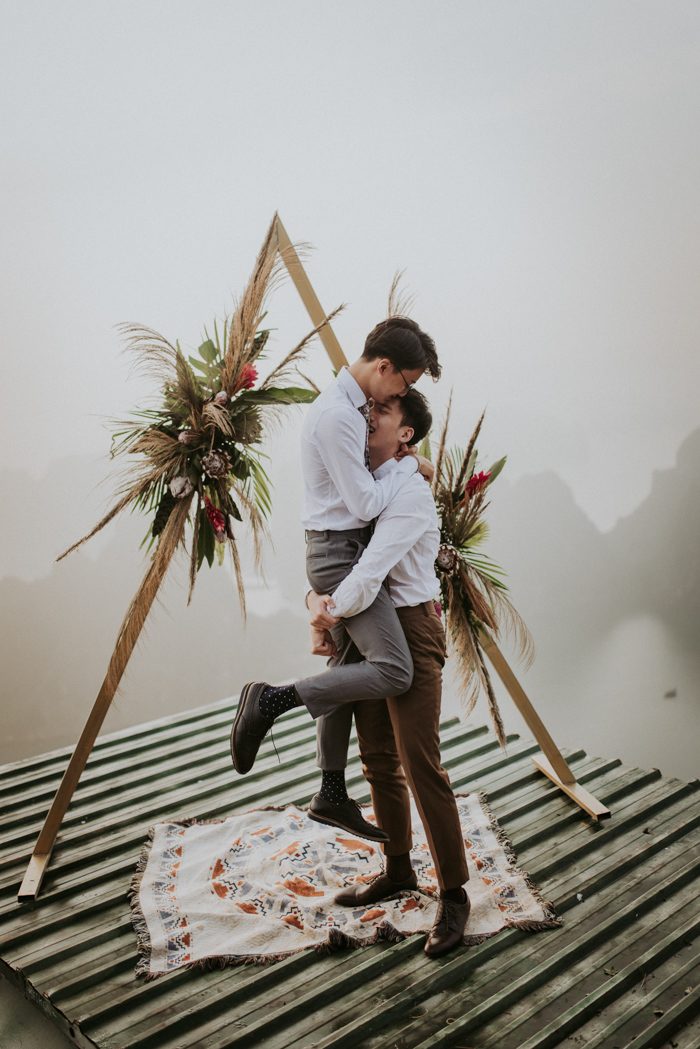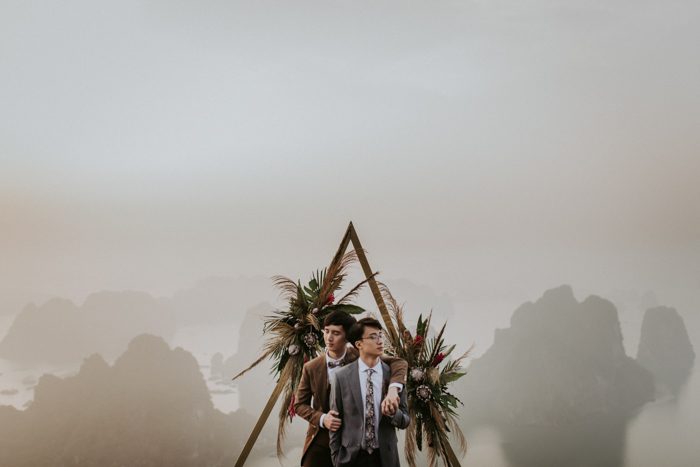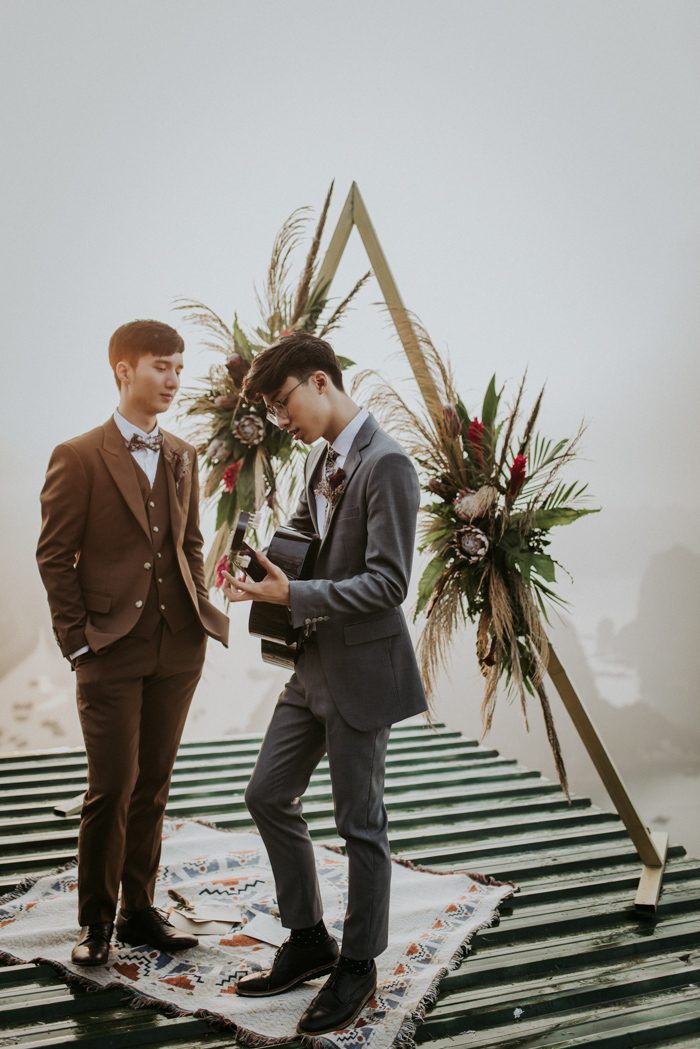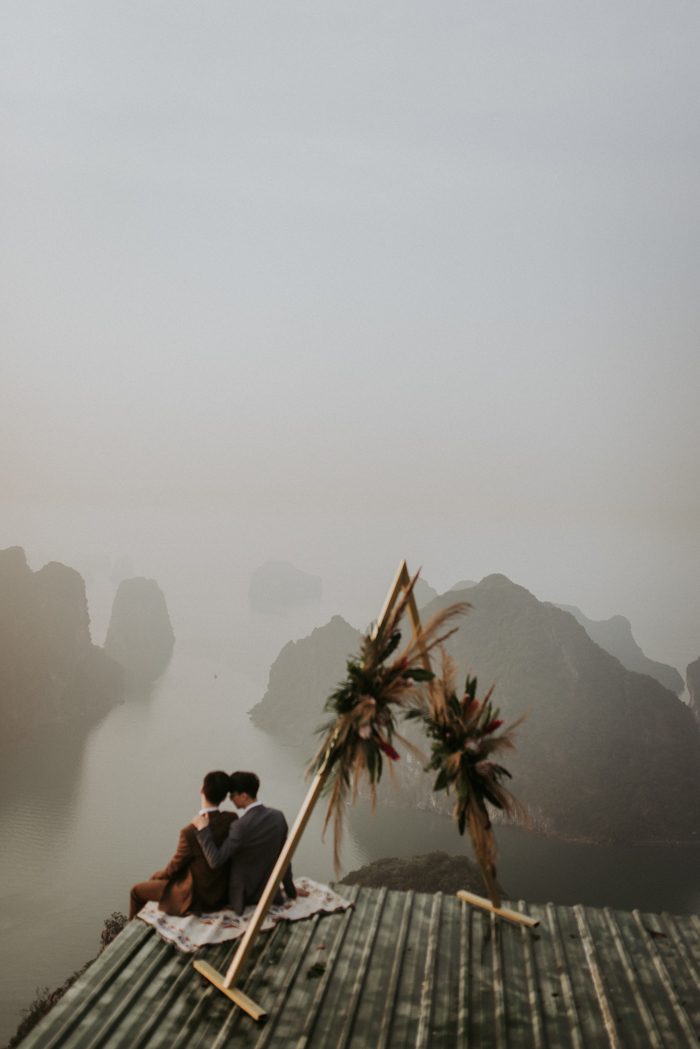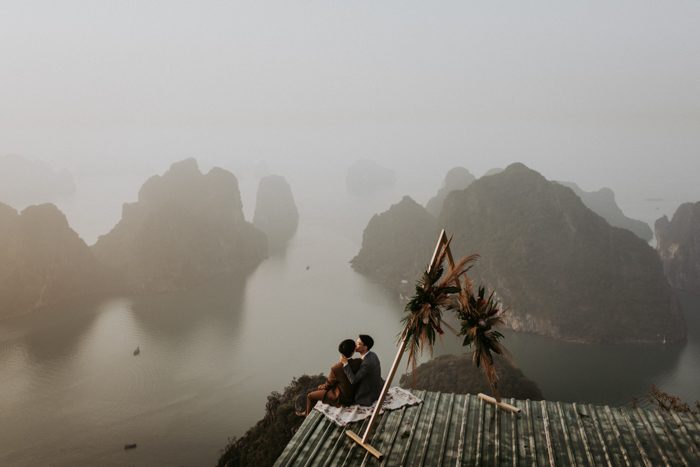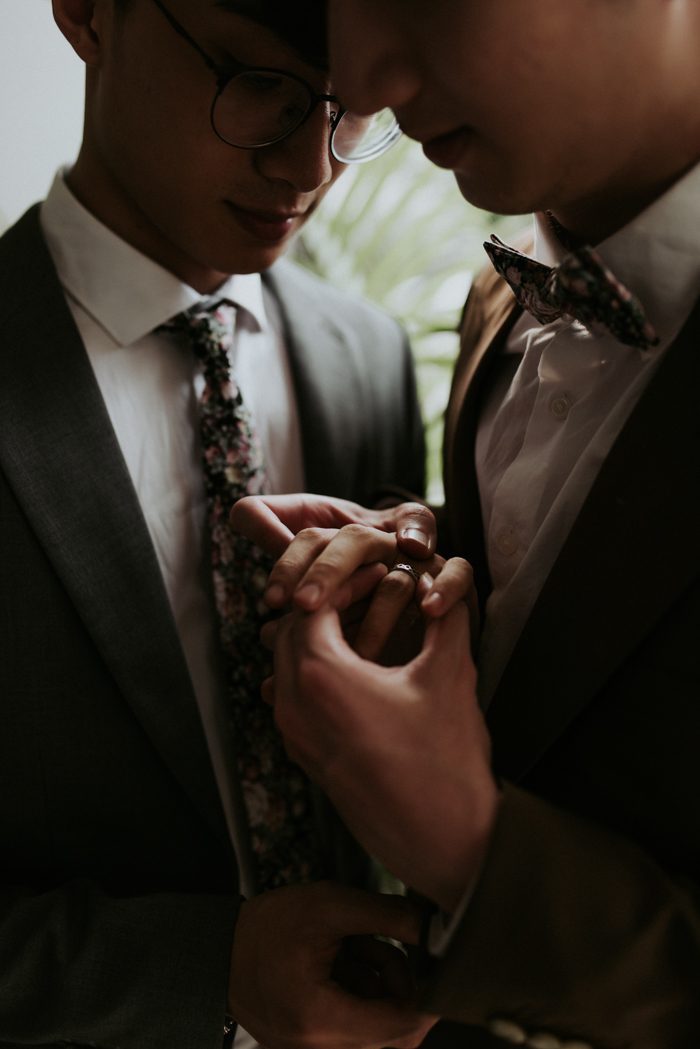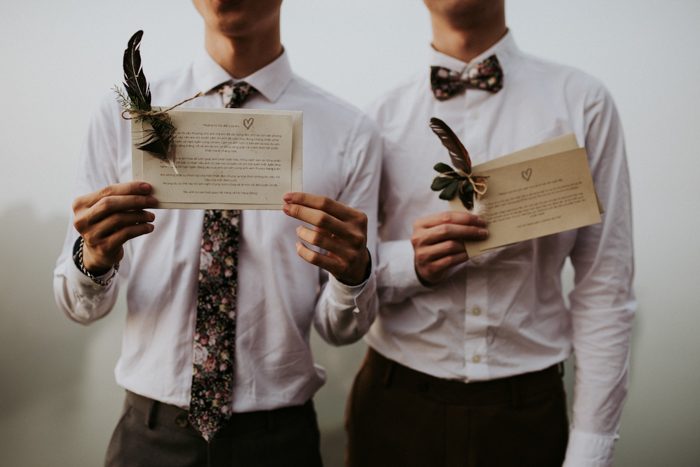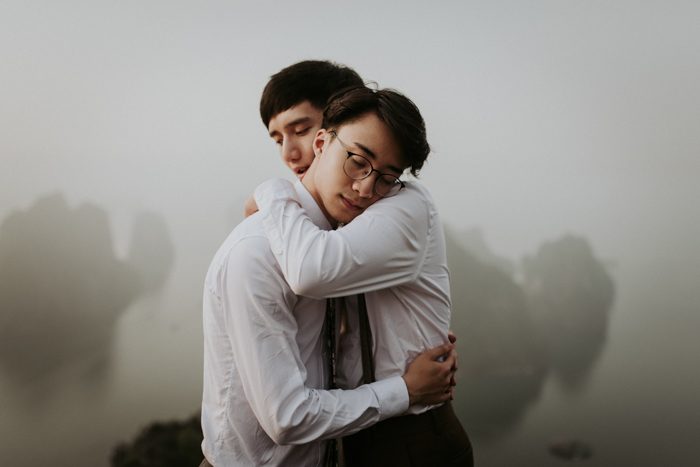 We decided to follow the wedding planner's advice from start to finish. Our wedding planner is one of our best friends. Our tastes are very similar, so we put all the responsibility on our her shoulders. Fortunately, everything turned out better than our expectation, and our lazy selves did not backfire on us. We did keep an inspiration board on Pinterest and tried to find inspiration from there. I found Pinterest to be very helpful in forming our vision and keeping task with our planner.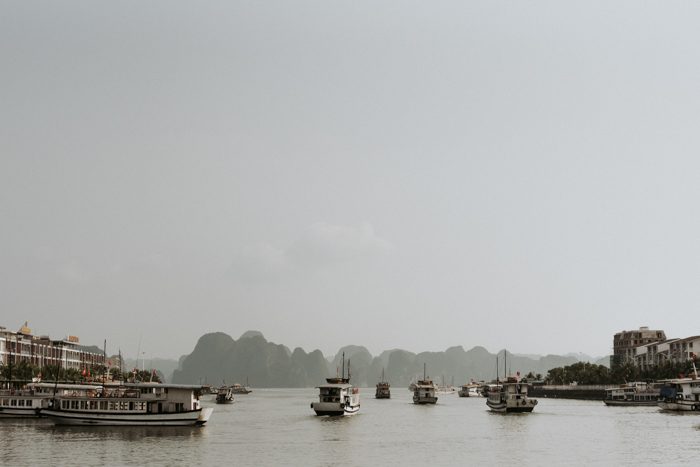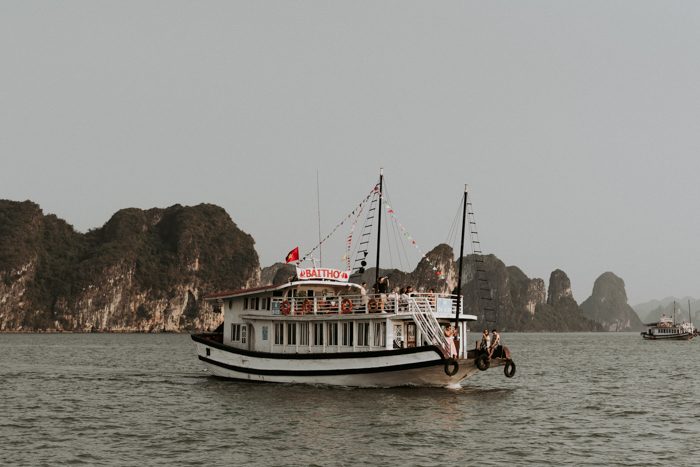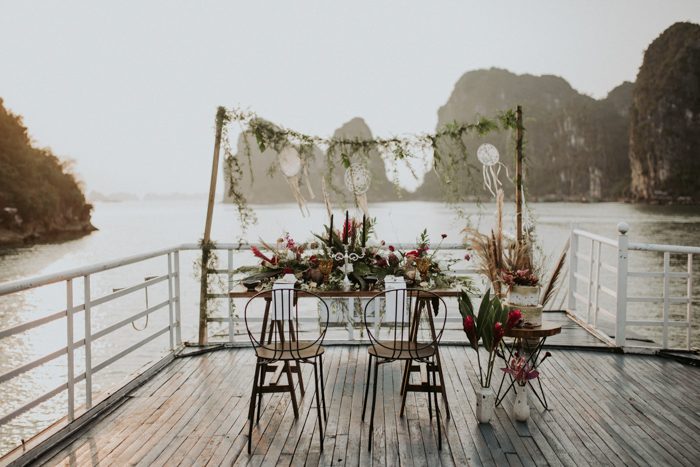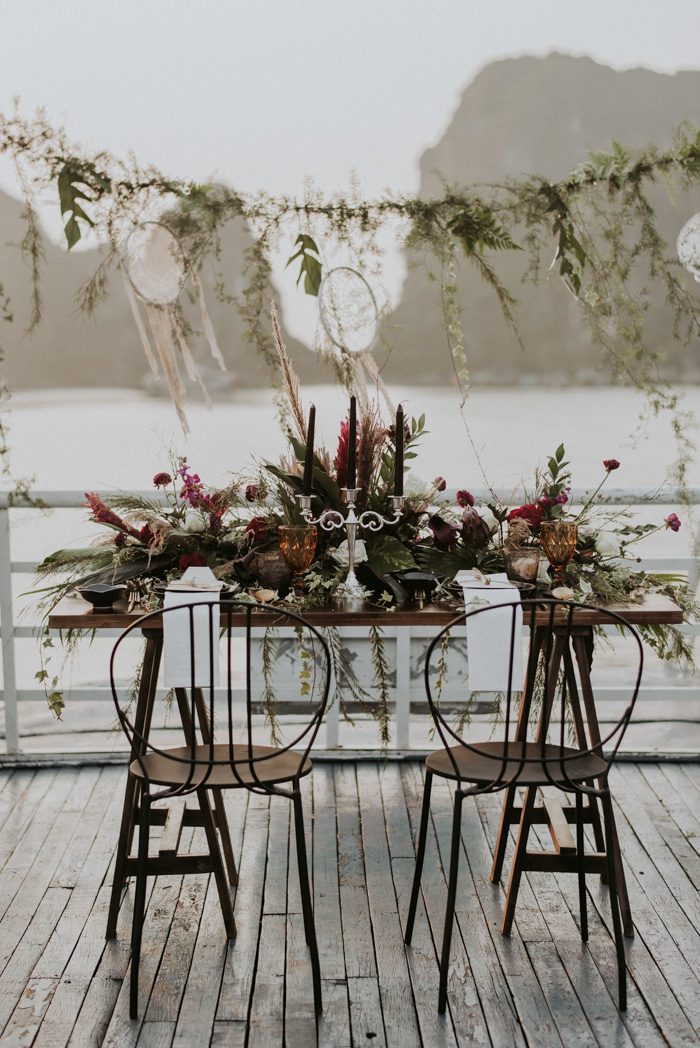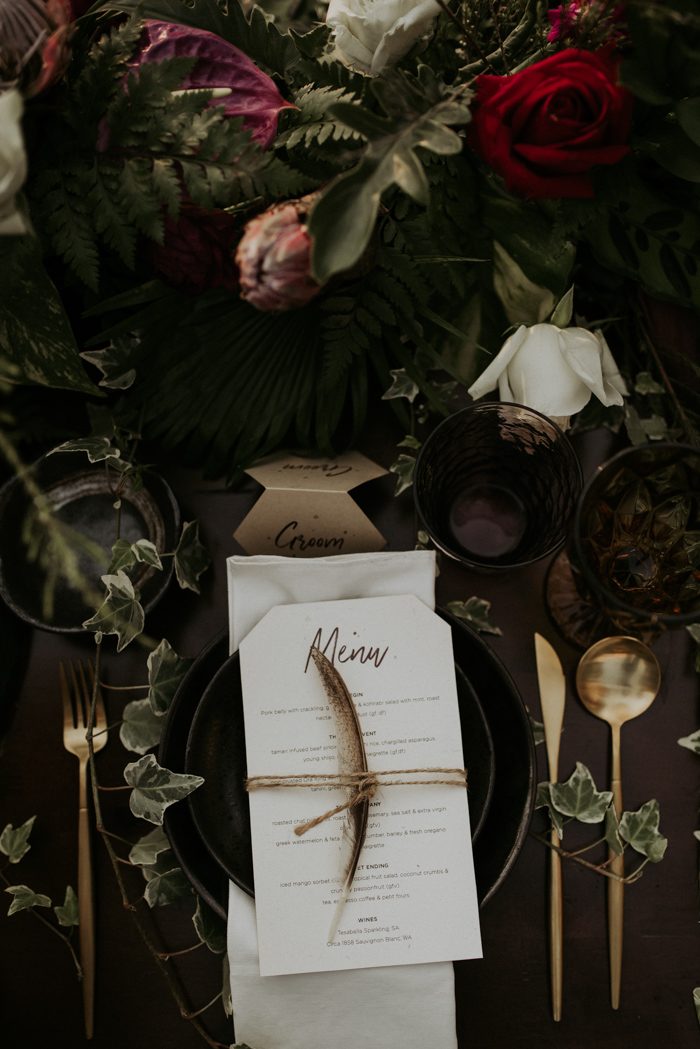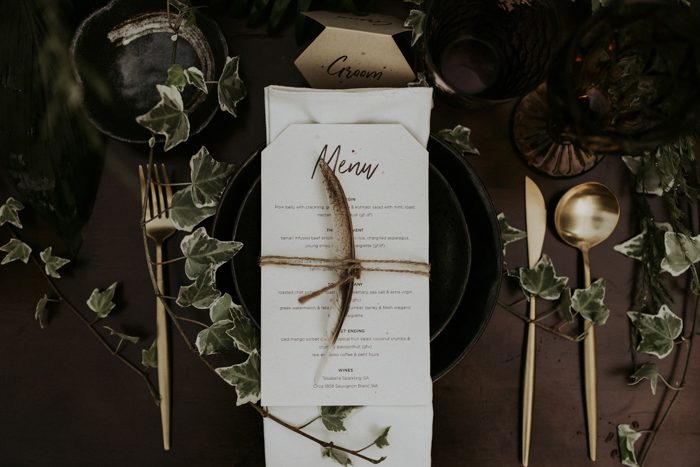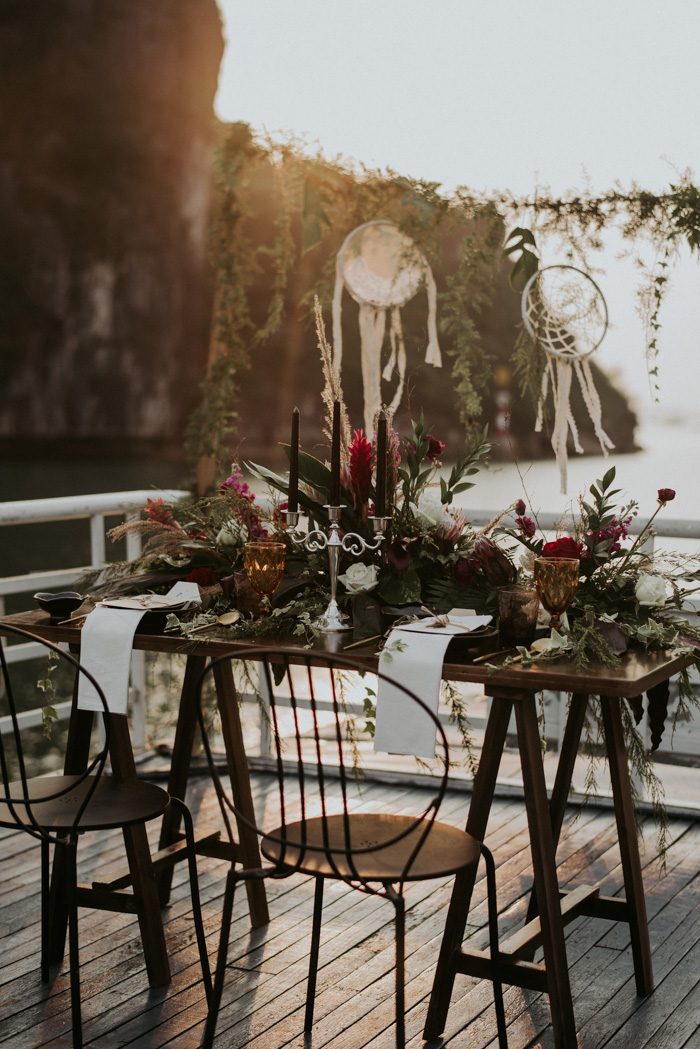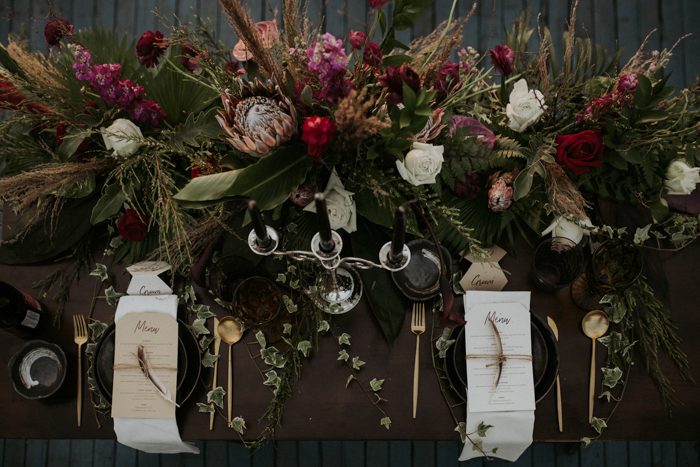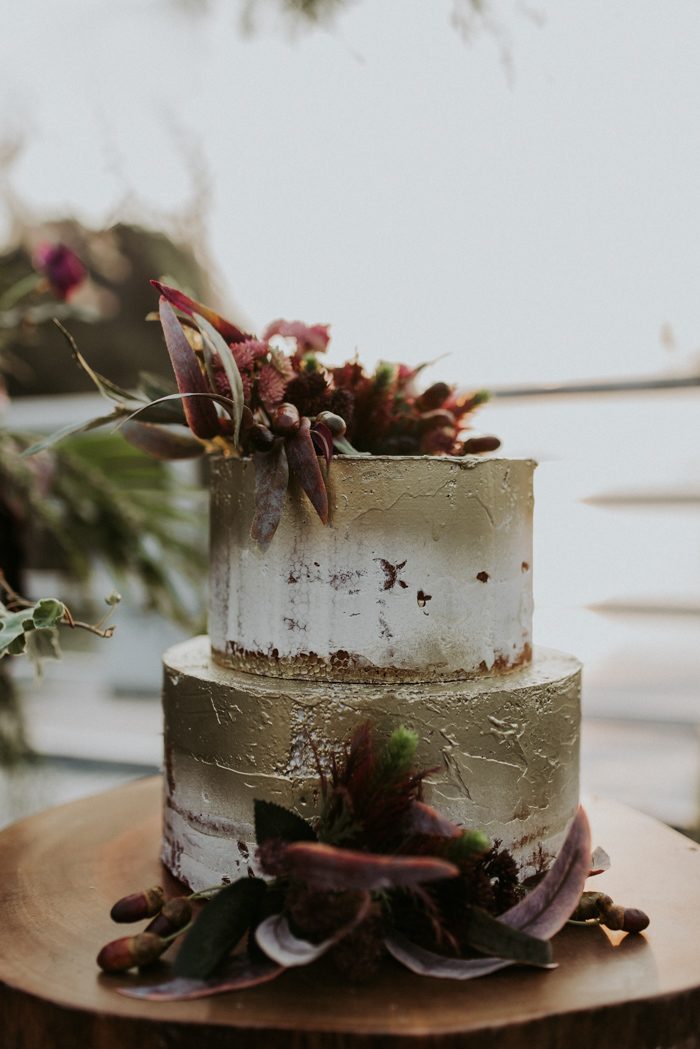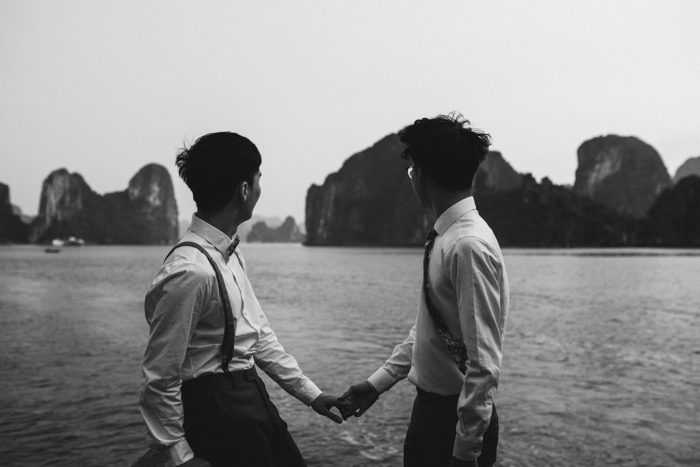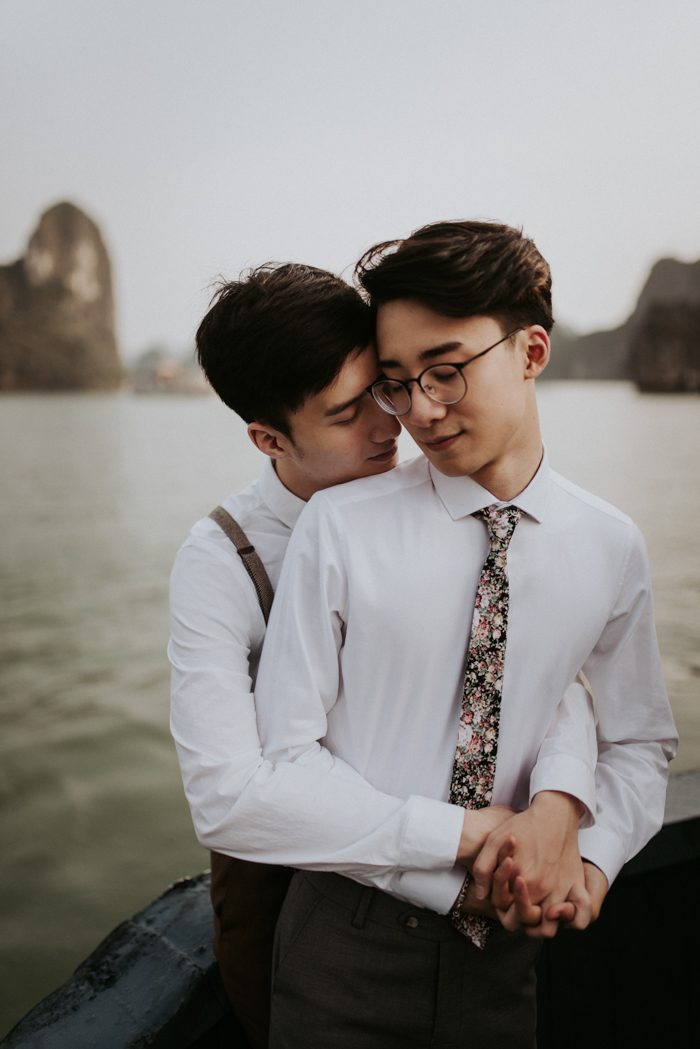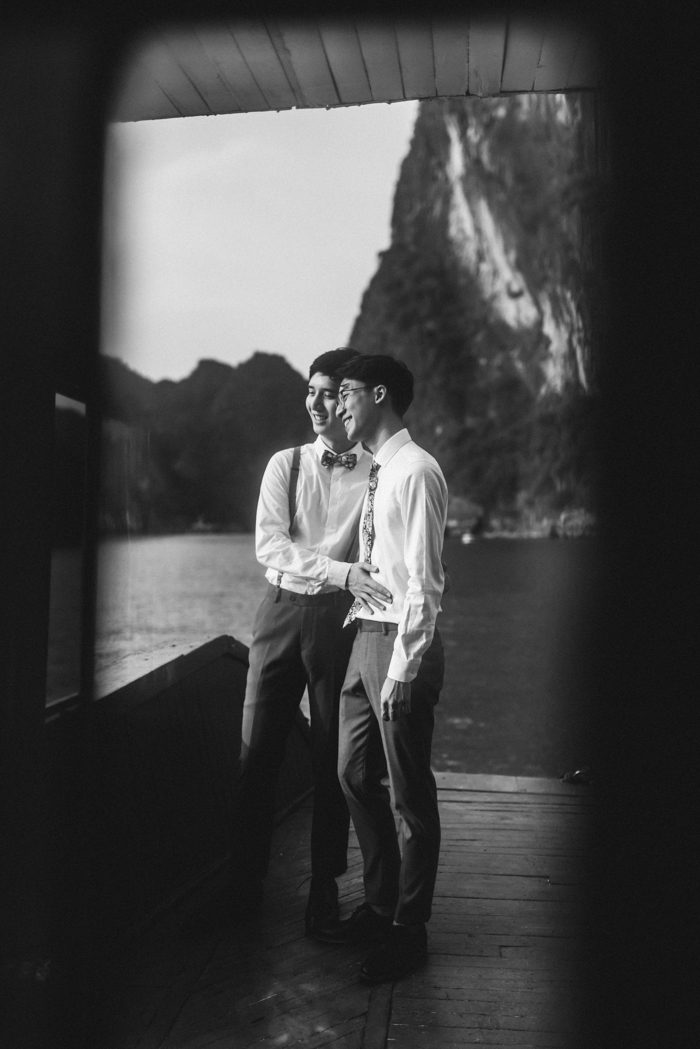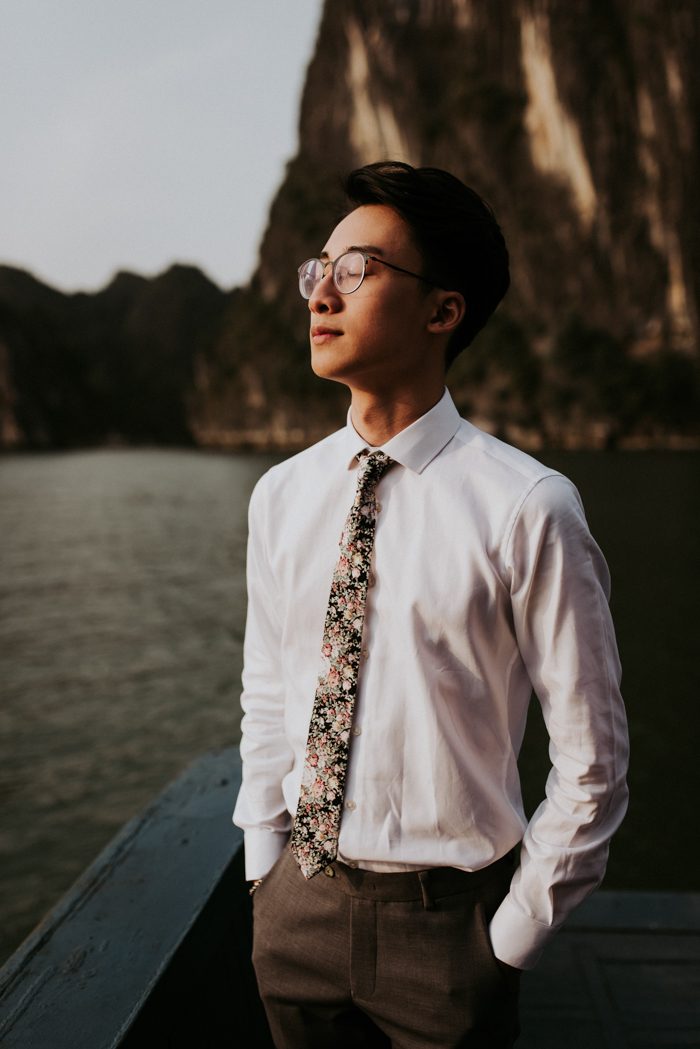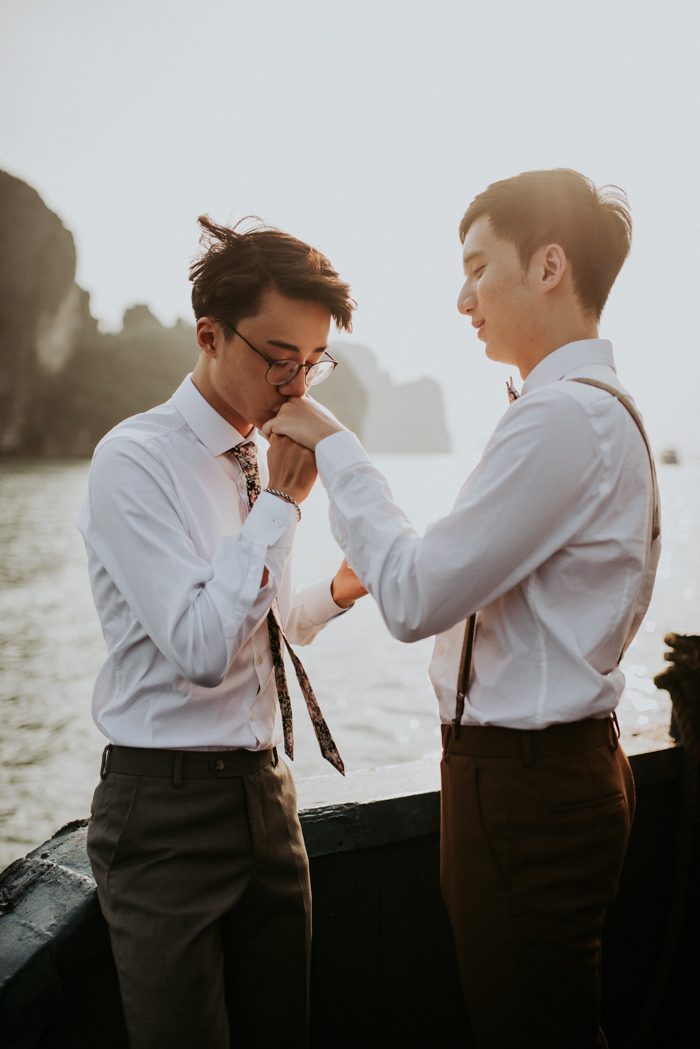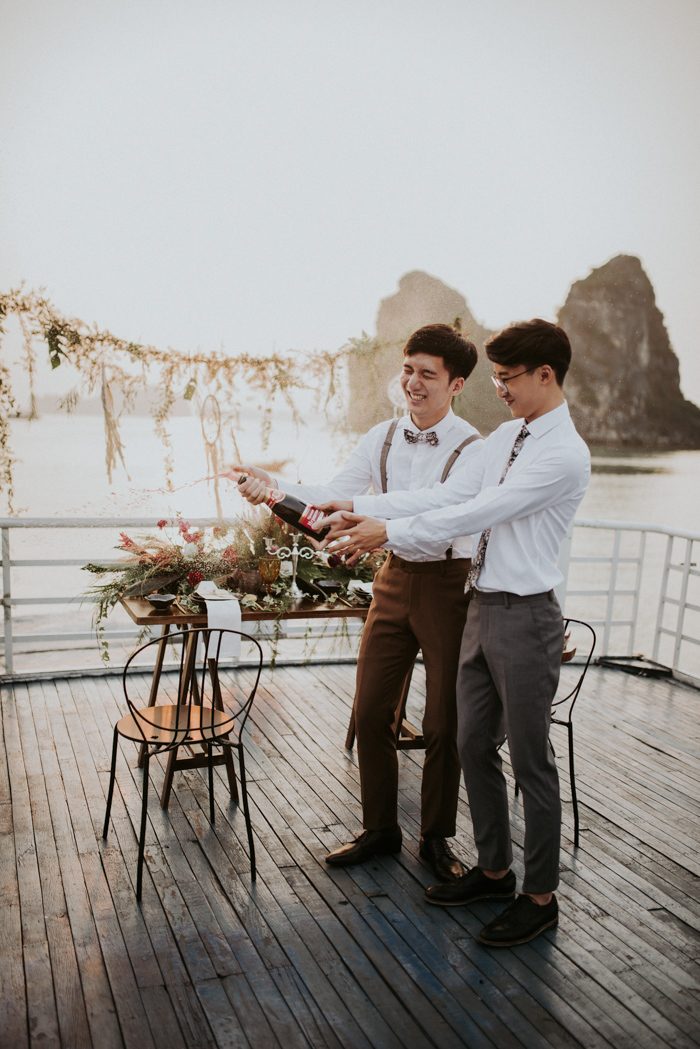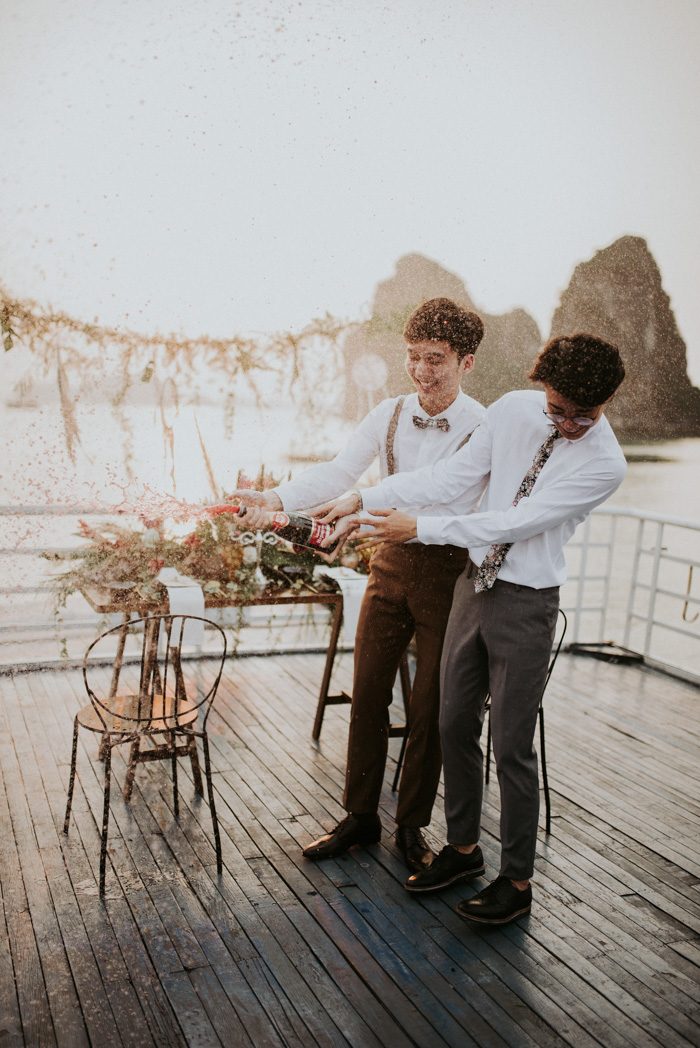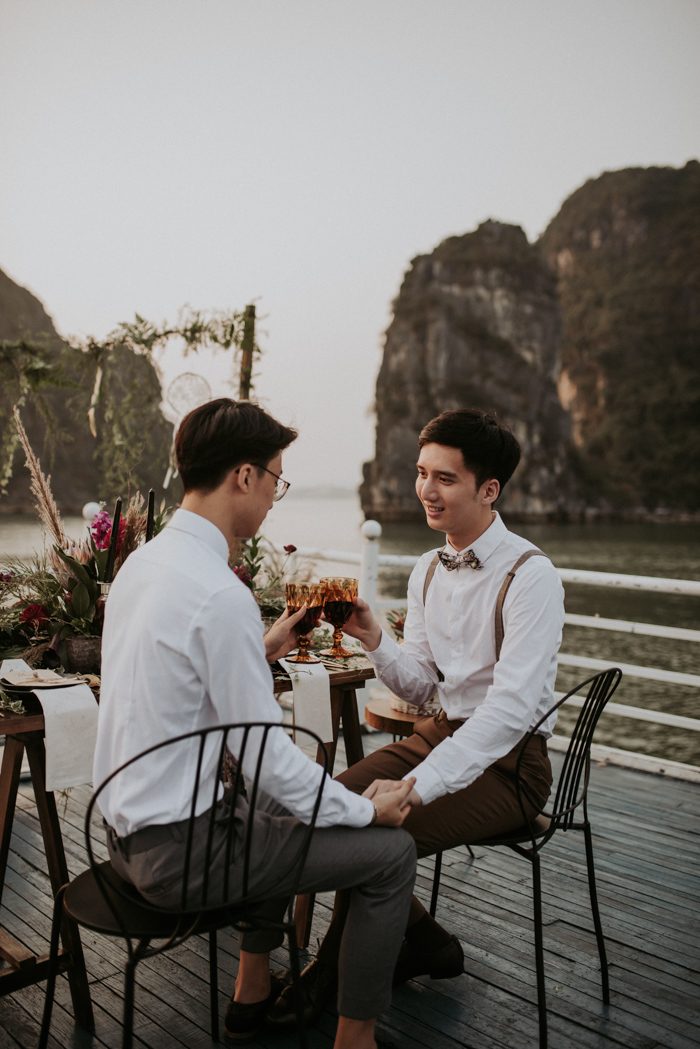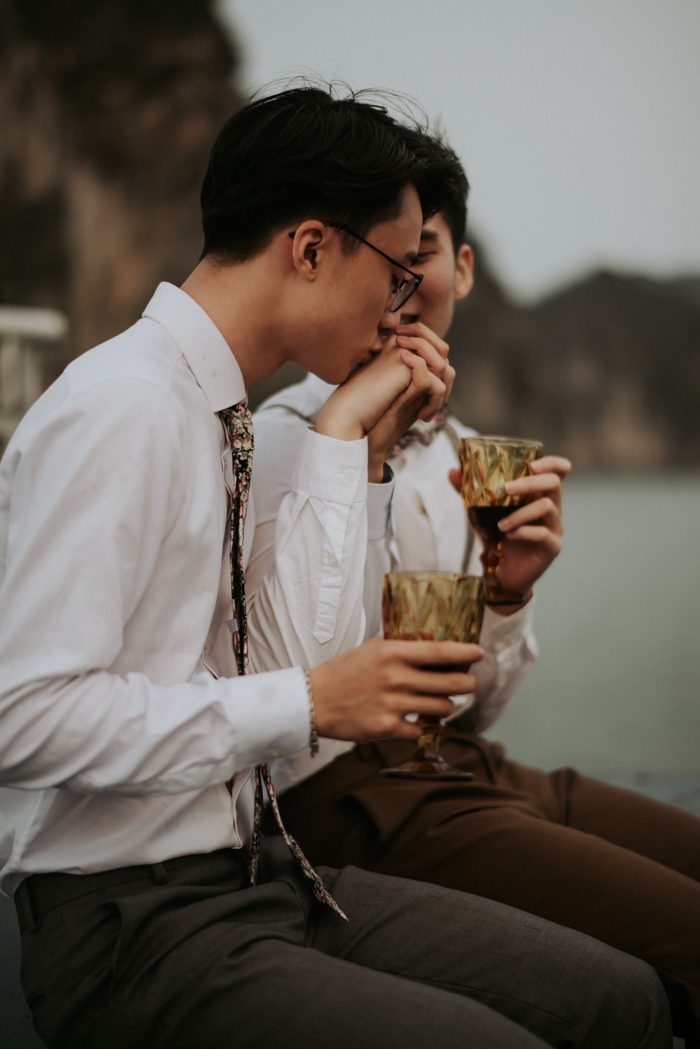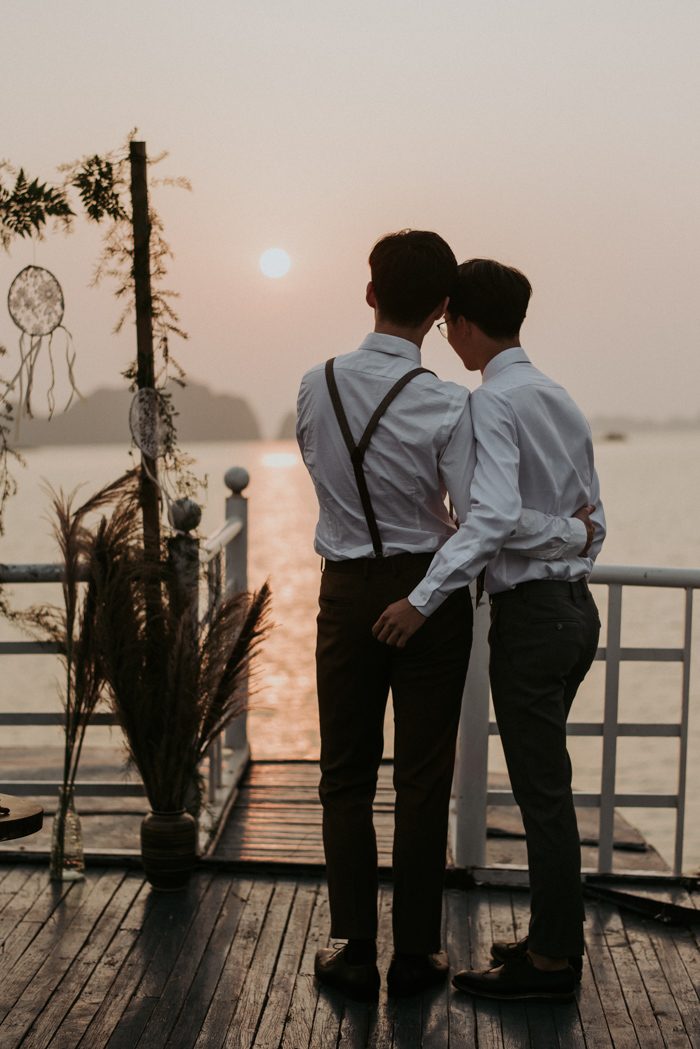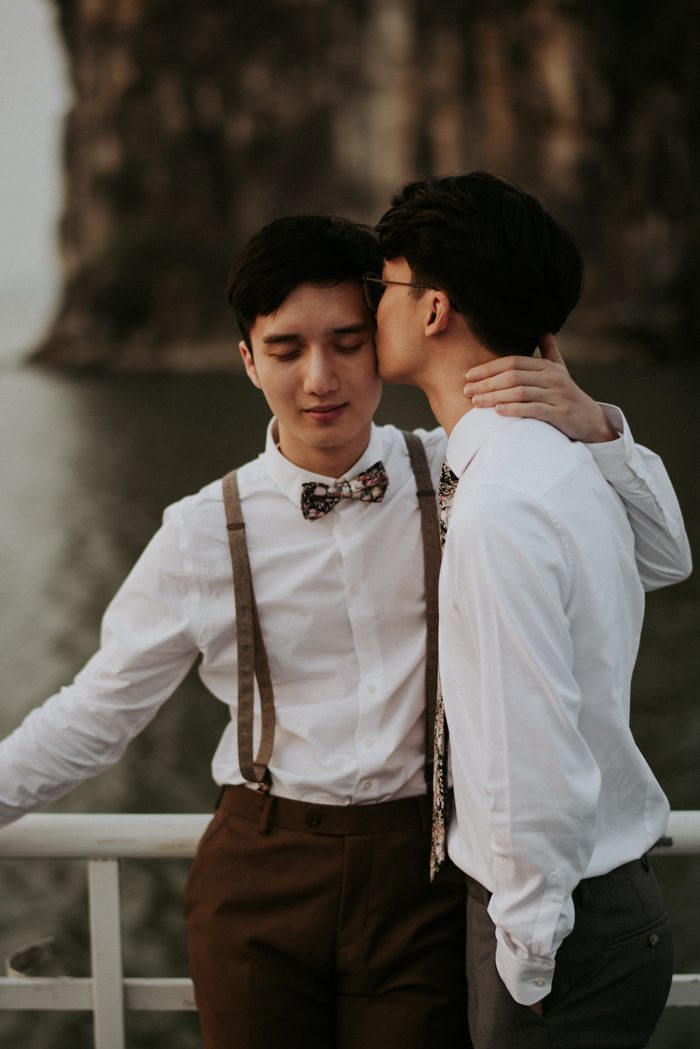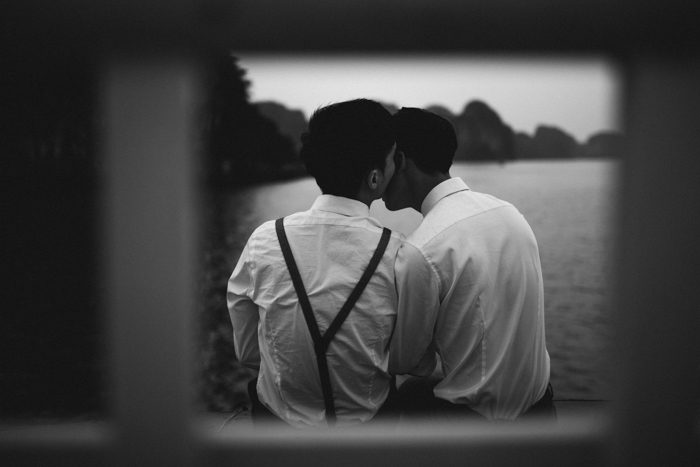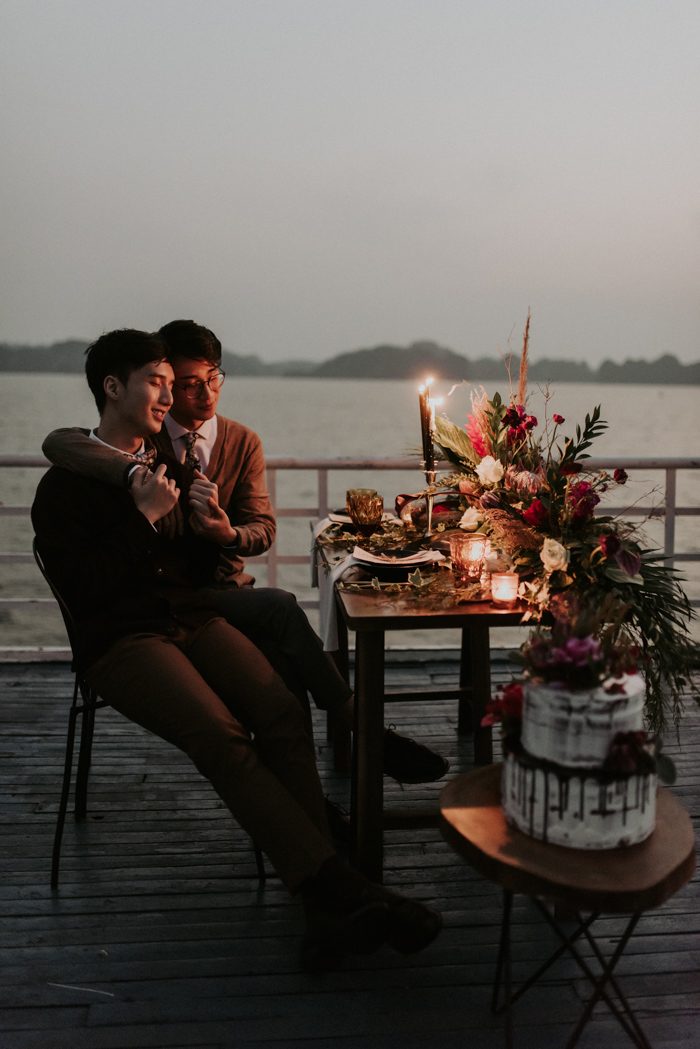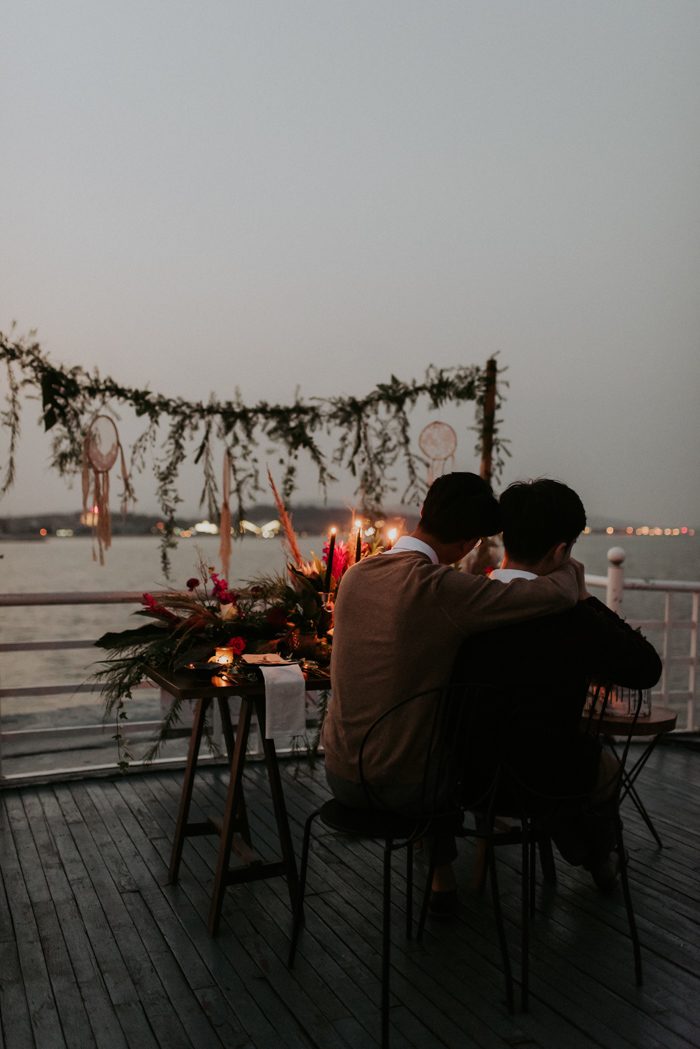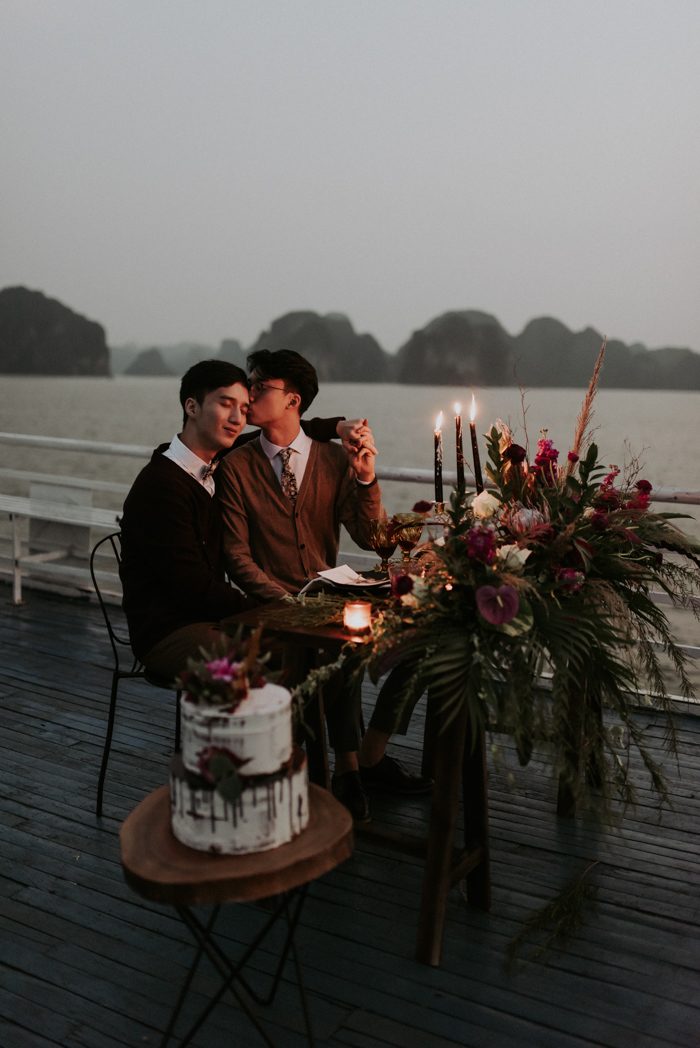 Congratulations to Phong and Hoang, and a special thanks to Junebug member Phan Tien Photography for sharing this epic Vietnam elopement with Junebug! Haven't considered eloping? Here are 4 reasons why you might want to!