Phan Tien Photography
Best Wedding Photographers in France
About
Hello there, I'm Tien. I offer creative, candid and modern wedding photography all over the world.
I was the luckiest man in the world when I met her nine years ago at a Hongkong airport and then she said "yes" four years later.... from when I decided to put my photography passion into weddings and the love stories. I play a little bit of guitar. I have watched Forrest Gump, Shawshank Redemption and Life is Beautiful each more than ten times. I believe in destiny and like the optimistic people... My dream is traveling around the world, with my family, exploring new places, meeting new people, and archiving their stories with my camera.
Wedding day... It's a dream-come-true when the bride puts on her dress, a timeless moment when the groom first beholds his beautiful wife, when the happiest father in the world looks proudly at his daughter, when family and friends share their joy... I love to document these thousands of memories...
I will feel so honored and humbled to be your photographer!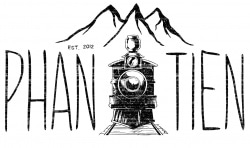 Request Information
Thank you for your submission. We will be in touch soon!