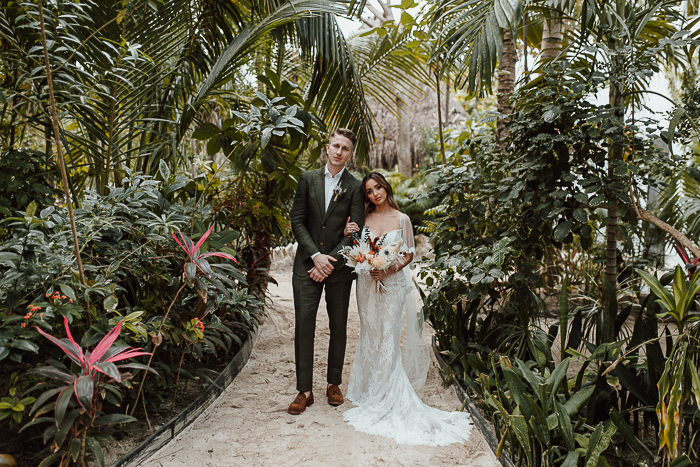 Although summer is drawing to an end, we refuse to let go of the warm weather and constant sunshine. Luckily for us, we've got weddings like Natalie and Conrad's intimate Tulum wedding to help us hold onto the season a bit longer. With the help of Junebug member and planner Mango Weddings & Events, the Hotelito Azul Tulum was transformed into a wedding space complete with one of the most epic aisles we've ever seen–we're talking an aisle set on top of a pool–and an abundance of dried florals arranged by Cherry Blossom Mexico.
The photos beautifully captured by Luxart Wedding Studio will surely have you breaking out your passports and packing your suitcases. So what are you waiting for? Keep scrolling to see portraits taken in the heart of the jungle, post-ceremony tequila shots, and an emotional wedding video surprise from the newlyweds' families.
The Couple:
Natalie and Conrad
The Wedding:
Hotelito Azul Tulum, Tulum, México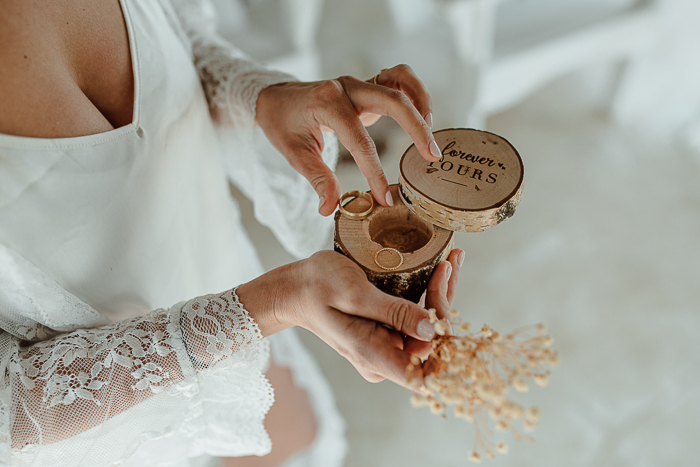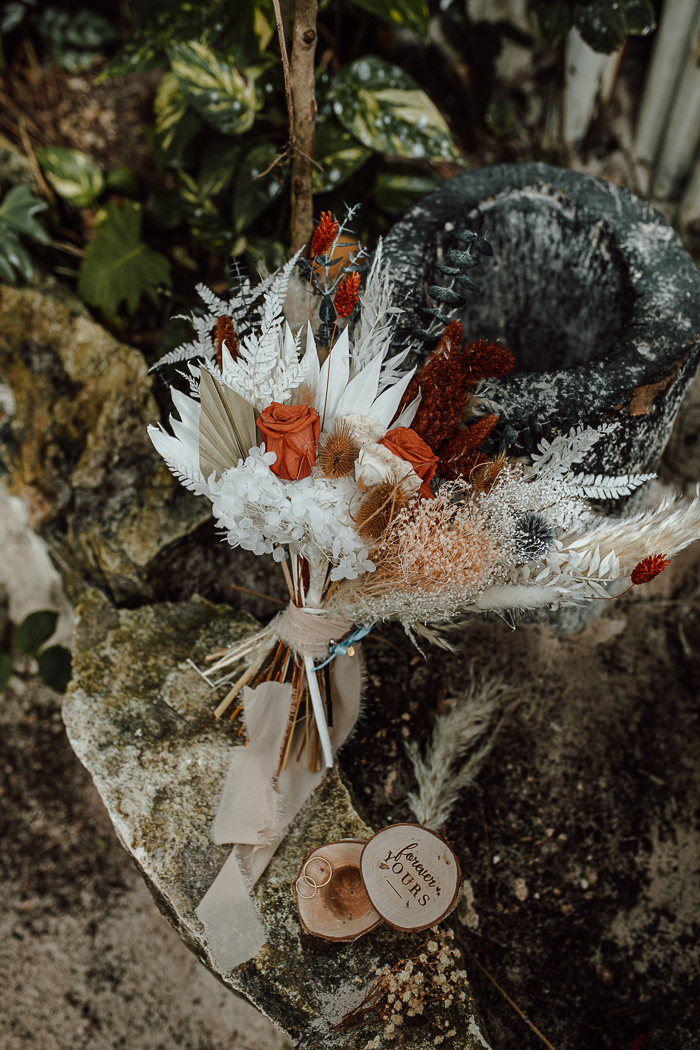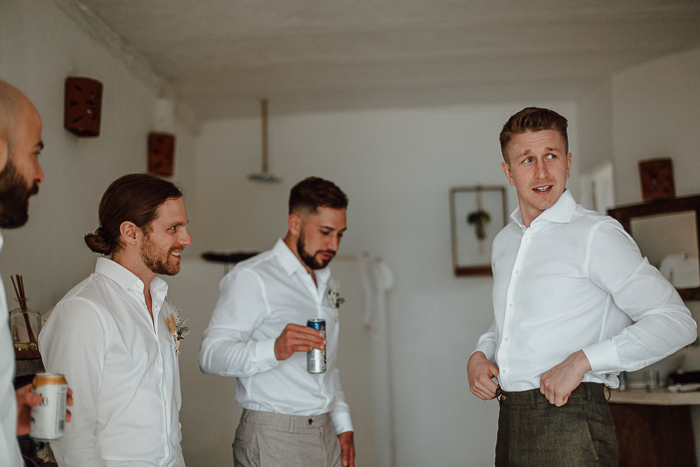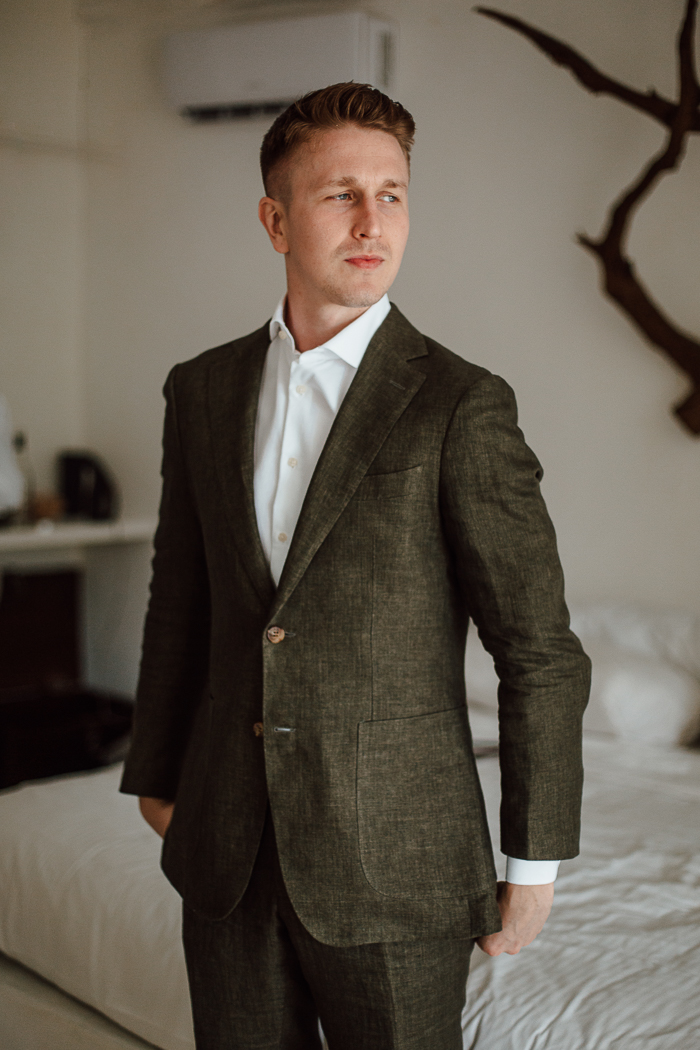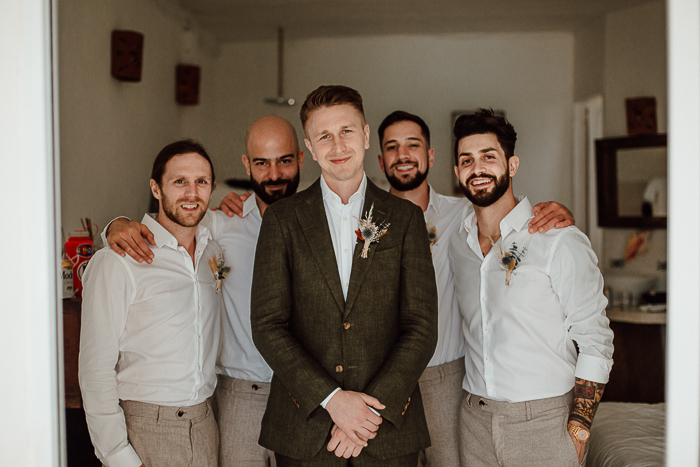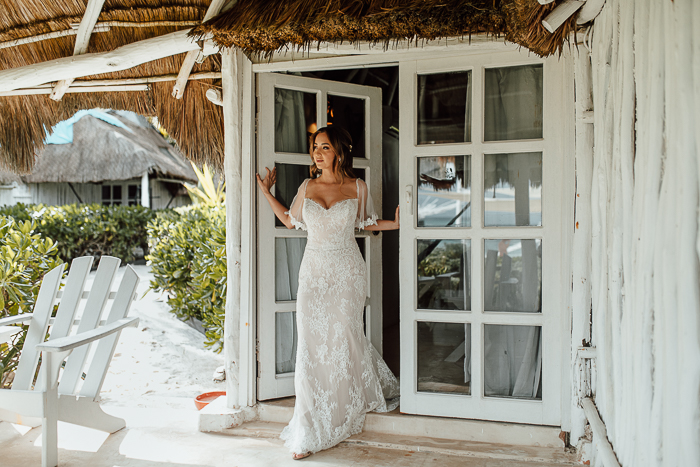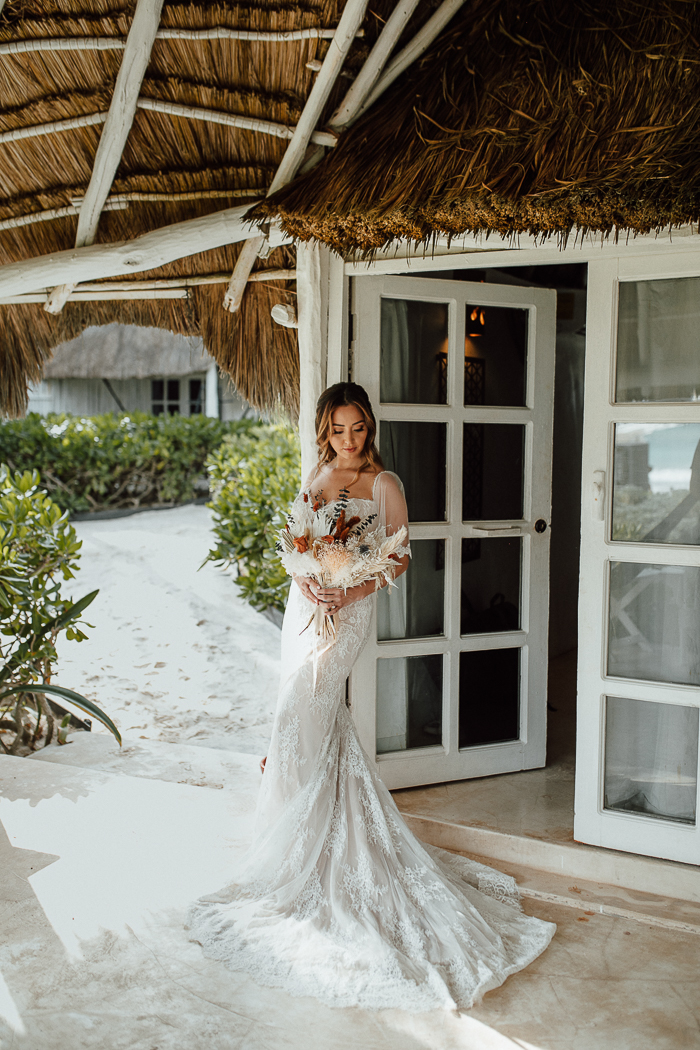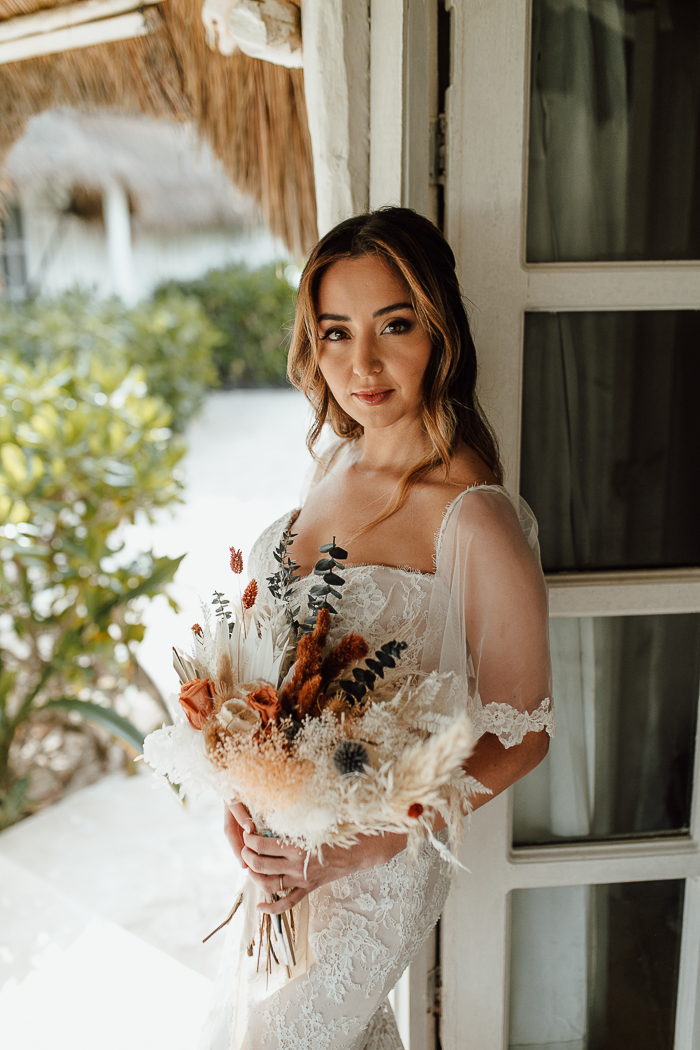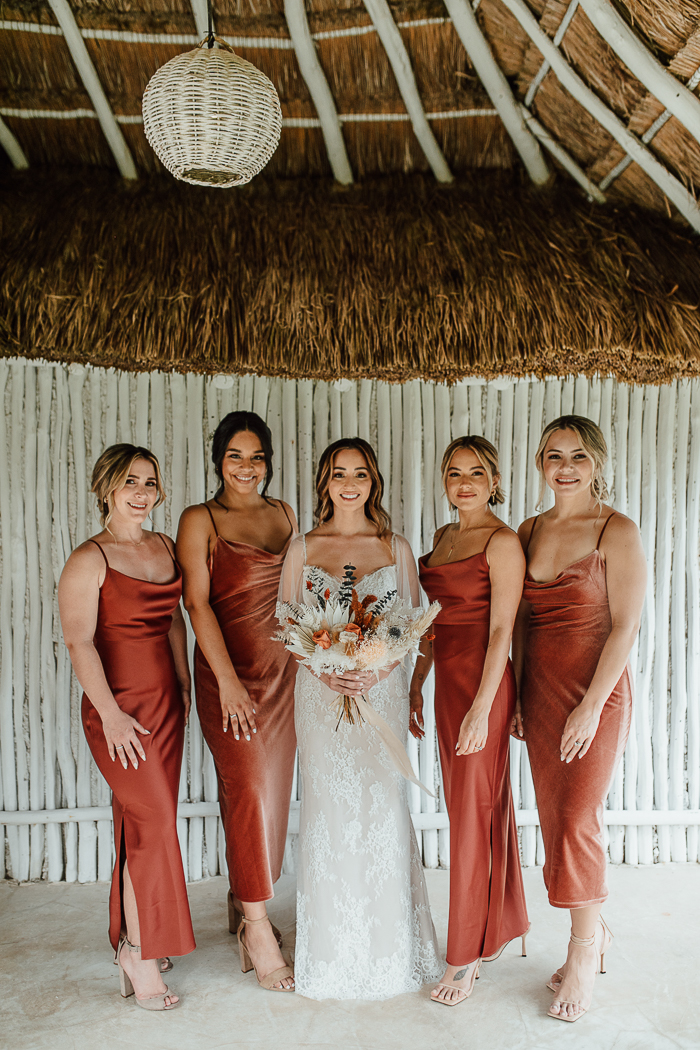 Shop similar bridesmaid dresses: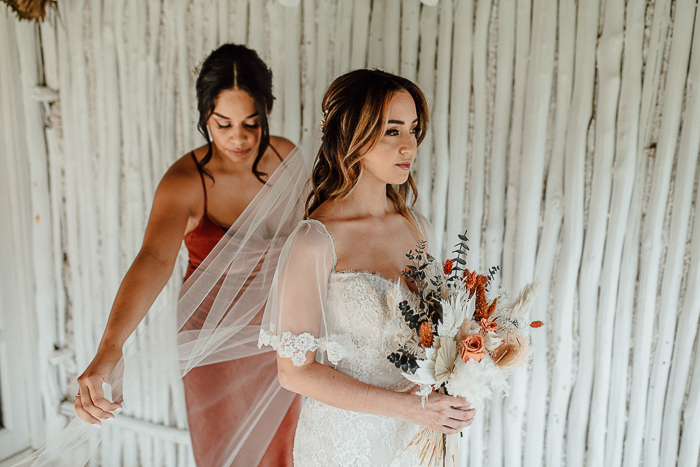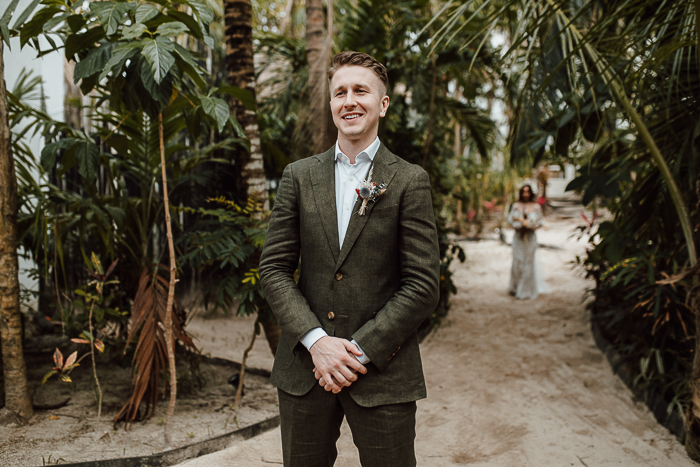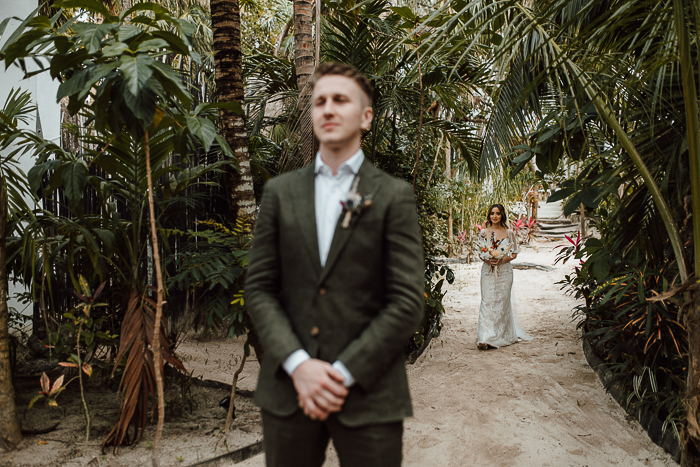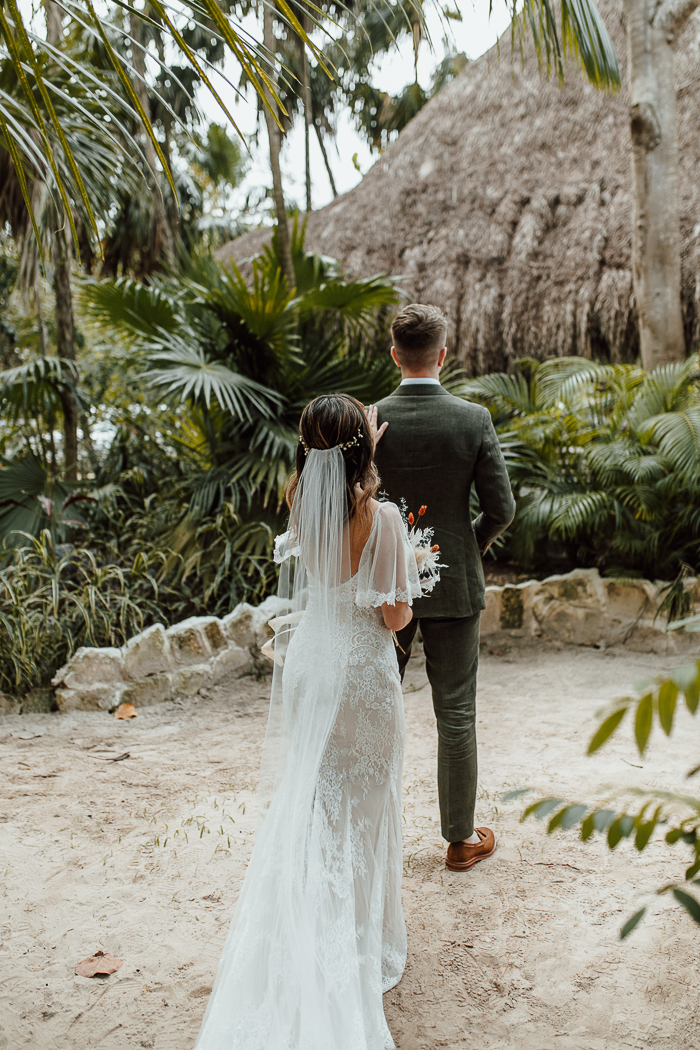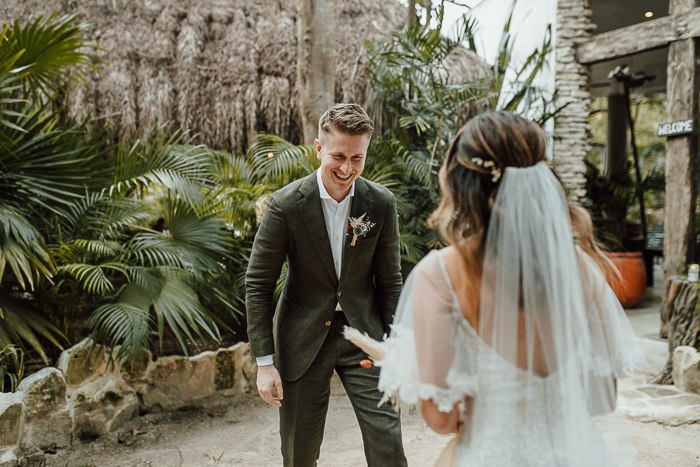 Why An Intimate Tulum Wedding
We wanted something true to our style, which is intimate, real, relaxed, and non-traditional. I wanted the colors to honor the colors that surround our everyday lives and go with the season of the time of year we got married. Our house is surrounded by over 40 plants, which is why I wanted green and terracotta because it reminds me of our home. We wanted everything to be outdoors for COVID reasons and our love for the ocean and outdoors made it easy.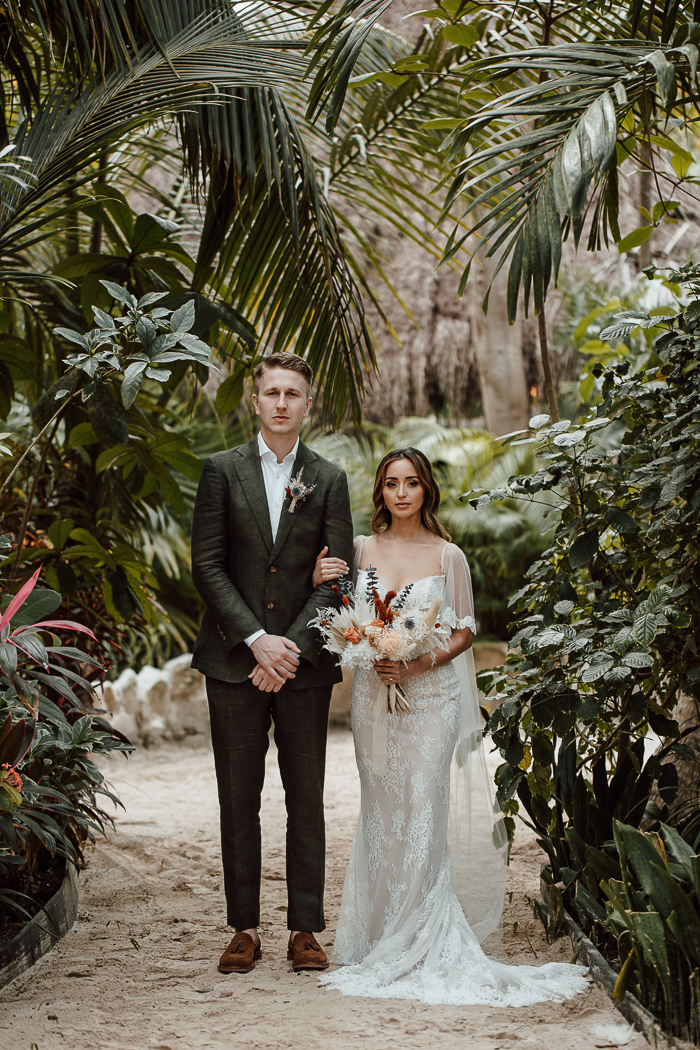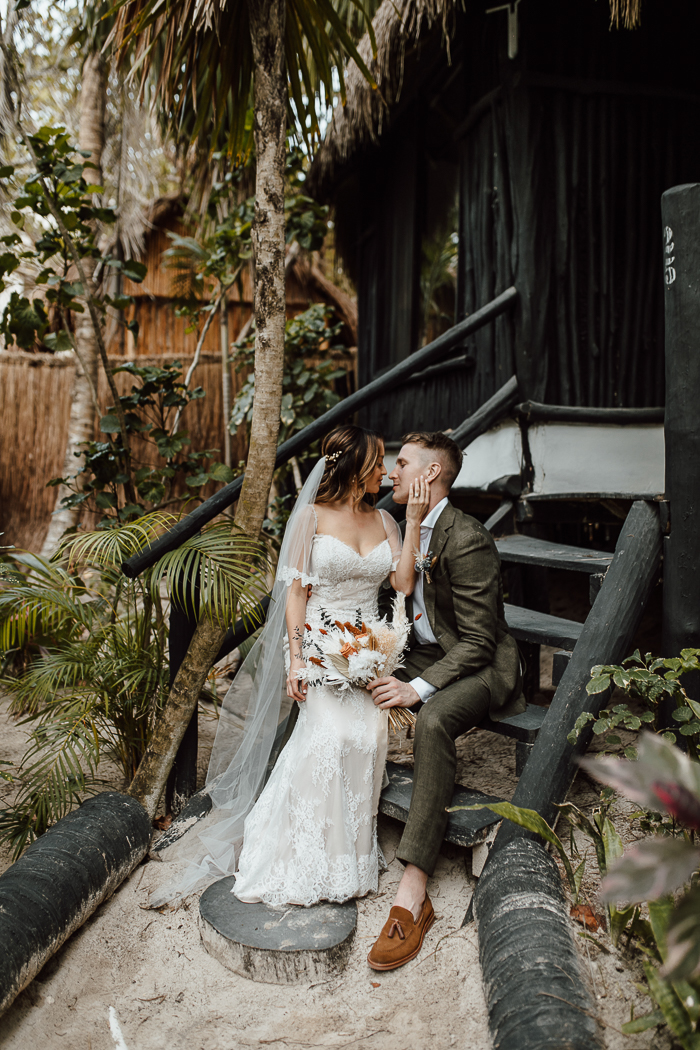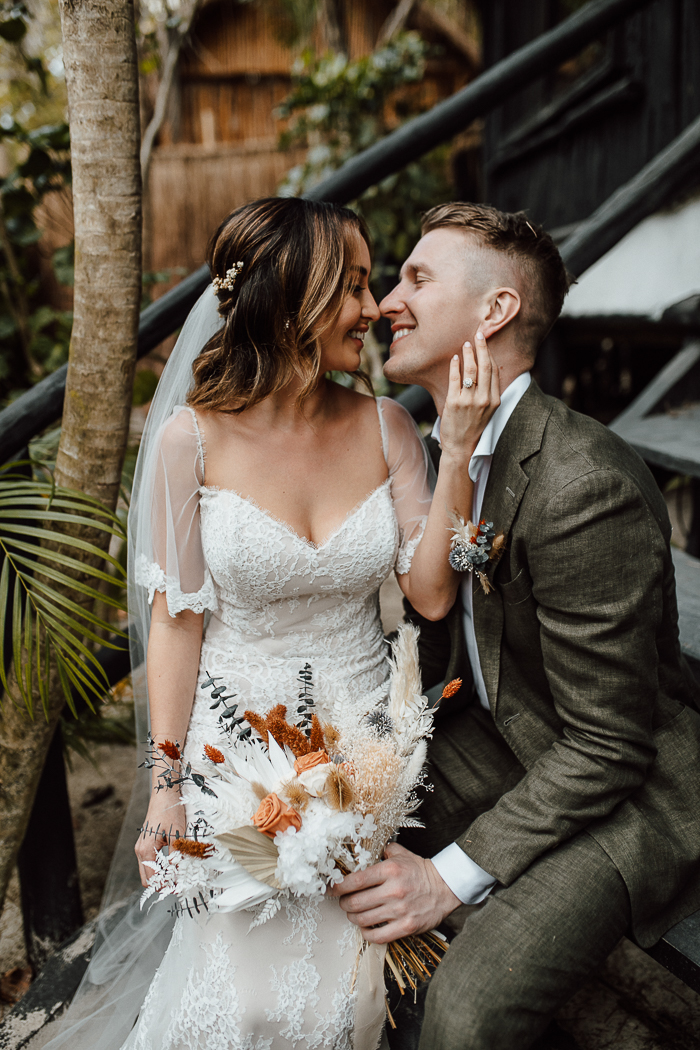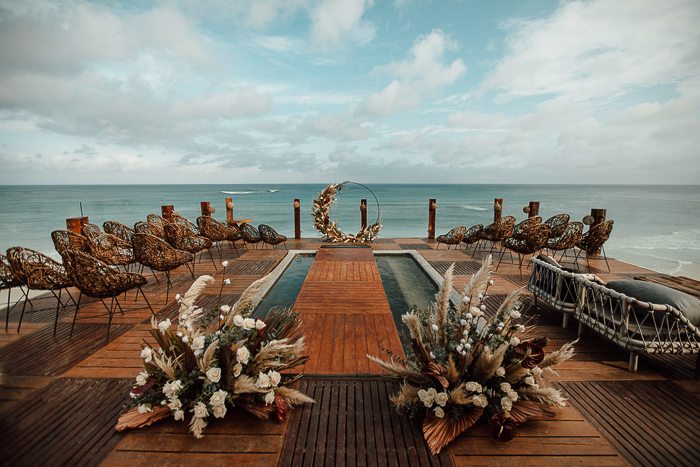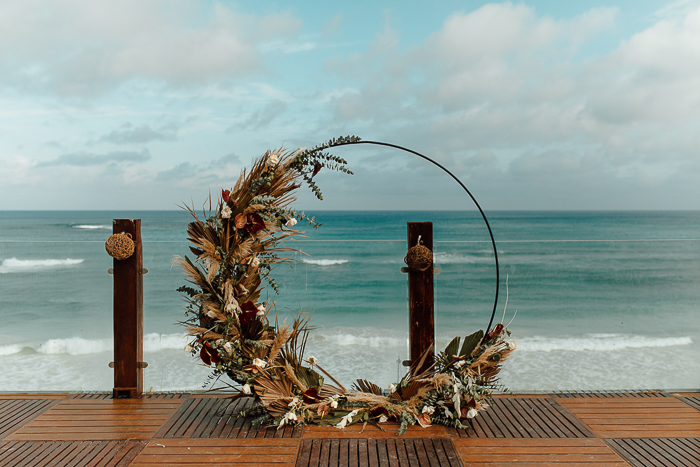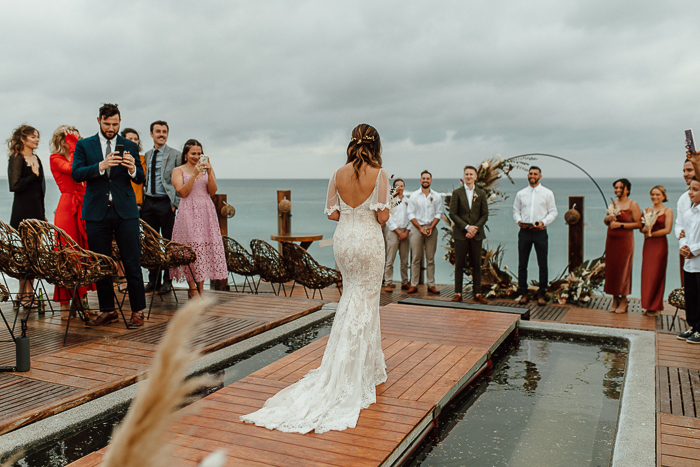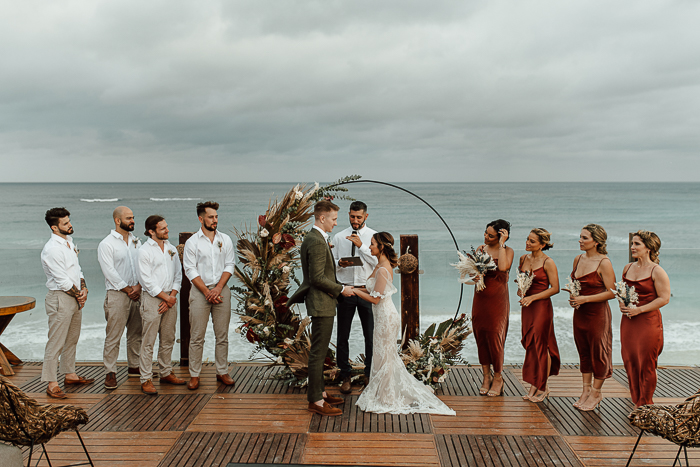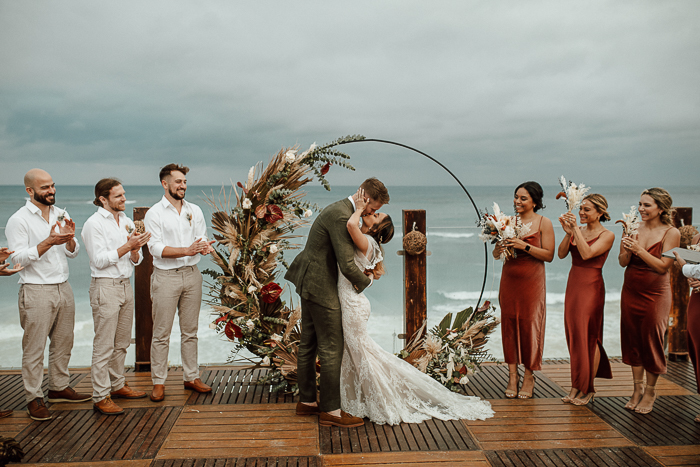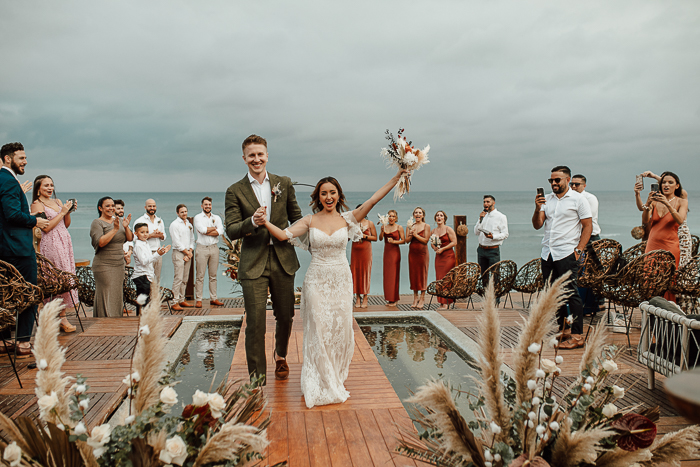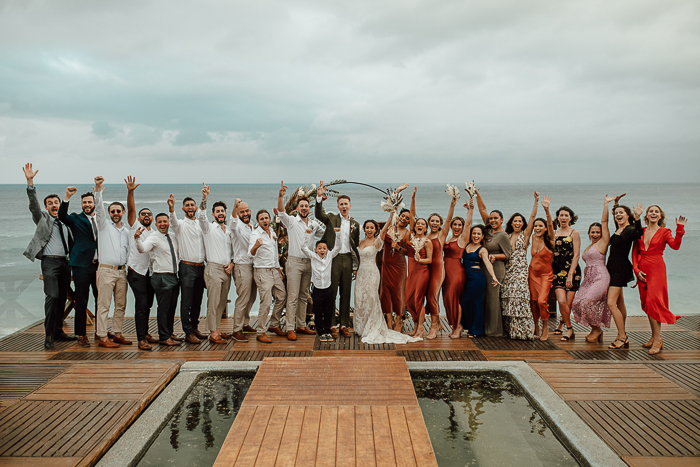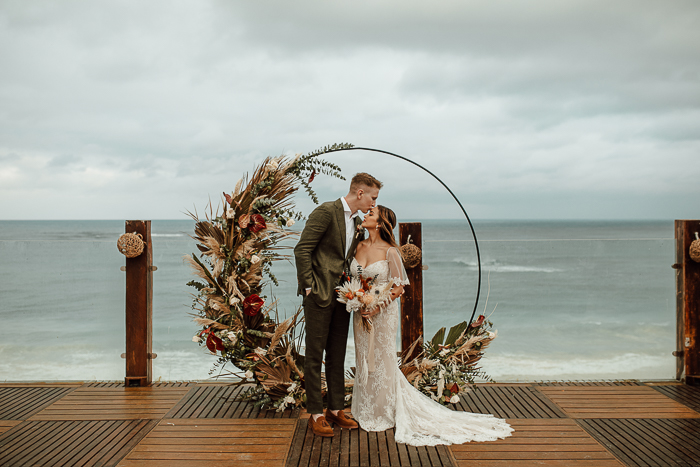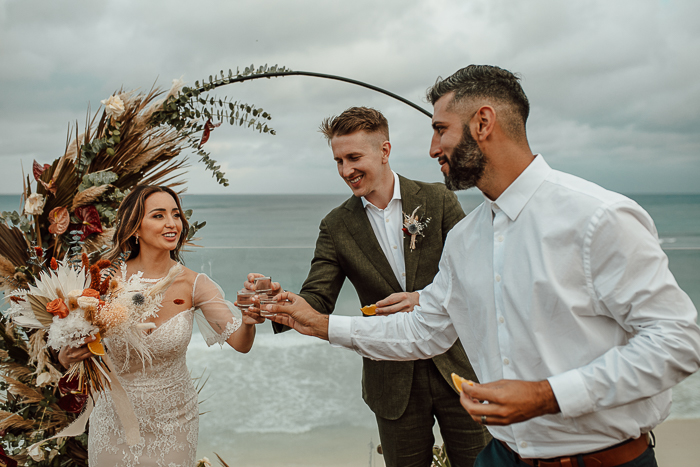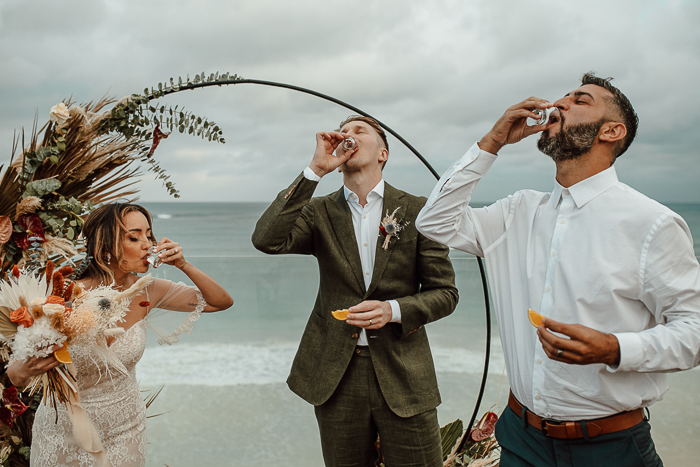 The Couples' Advice: Create A Wedding Budget
I am in finance, so I am an expert at budgeting, but I knew that it was important to stay under a certain amount based on the money we had saved and could save over six months of planning. We made it a point to have spreadsheets as we paid for things. Account for the most important things first and then work your way down to things you can be pickier about the cost or do yourself.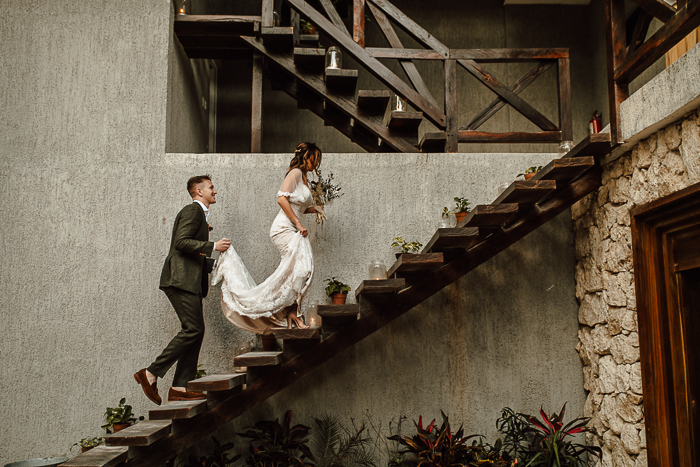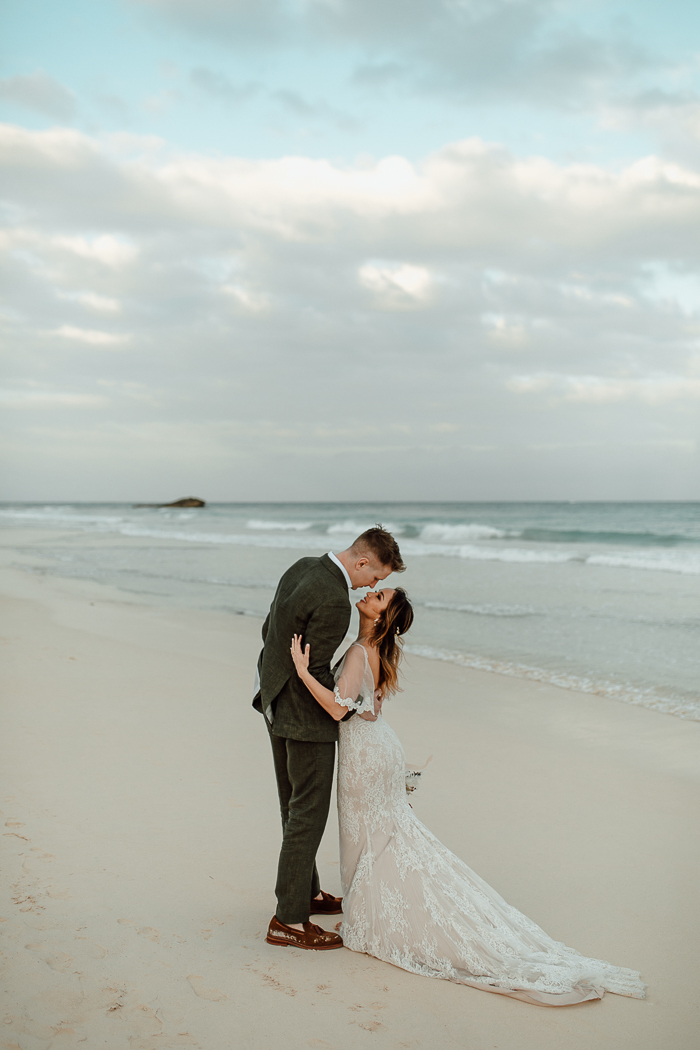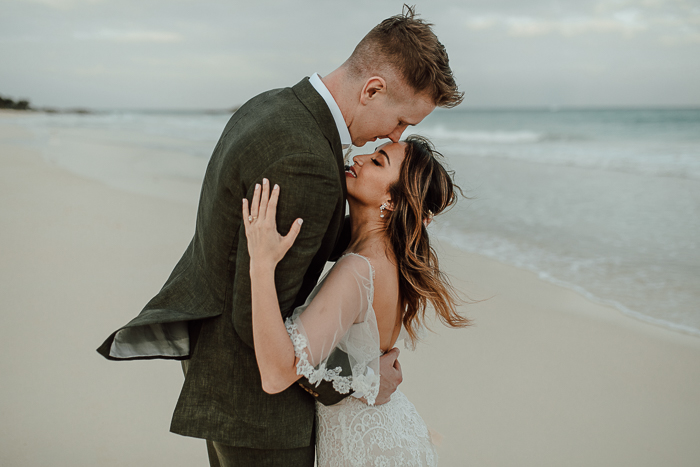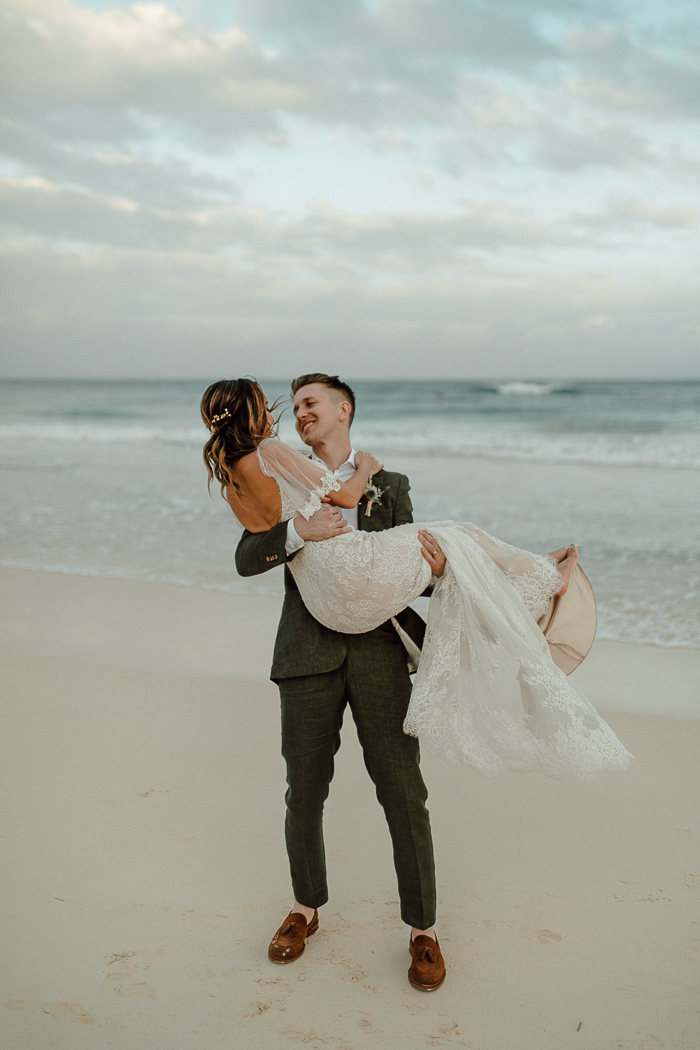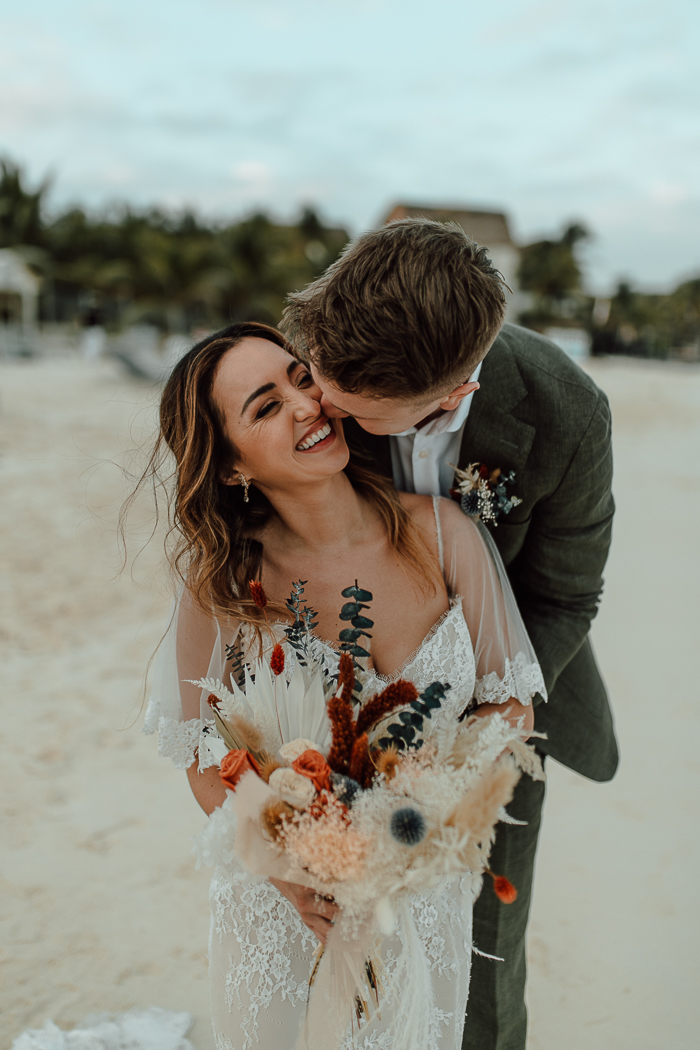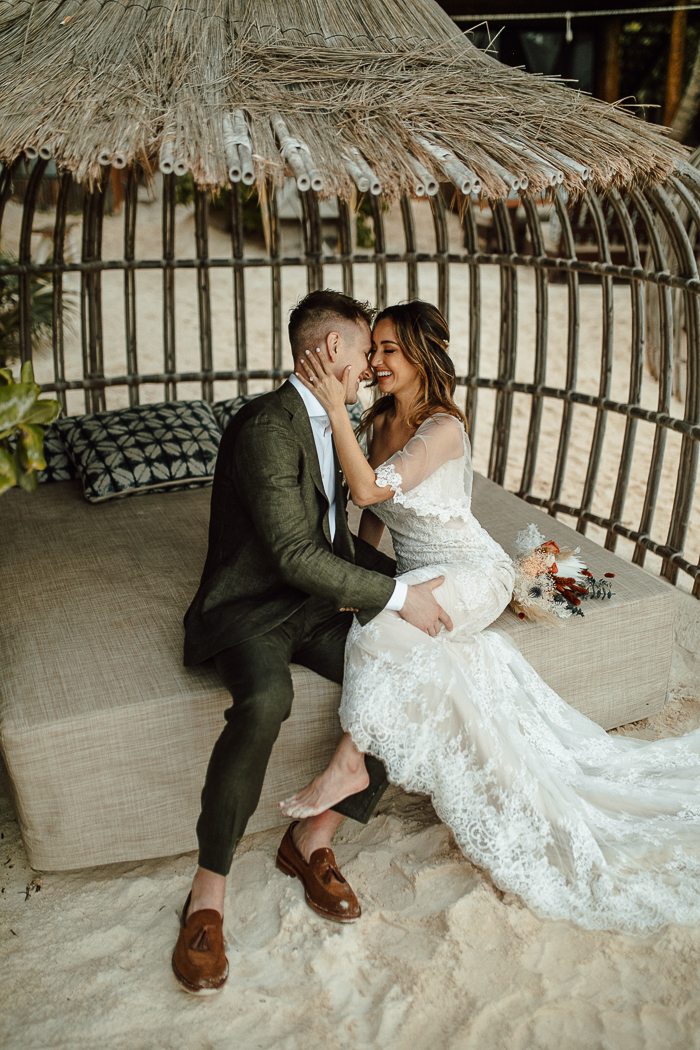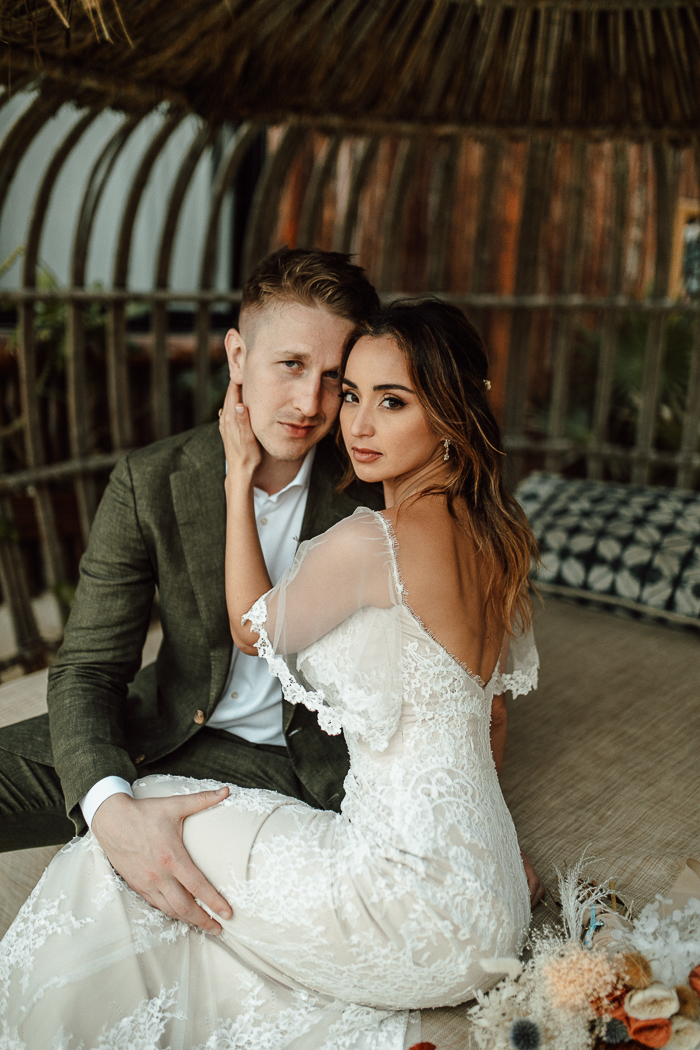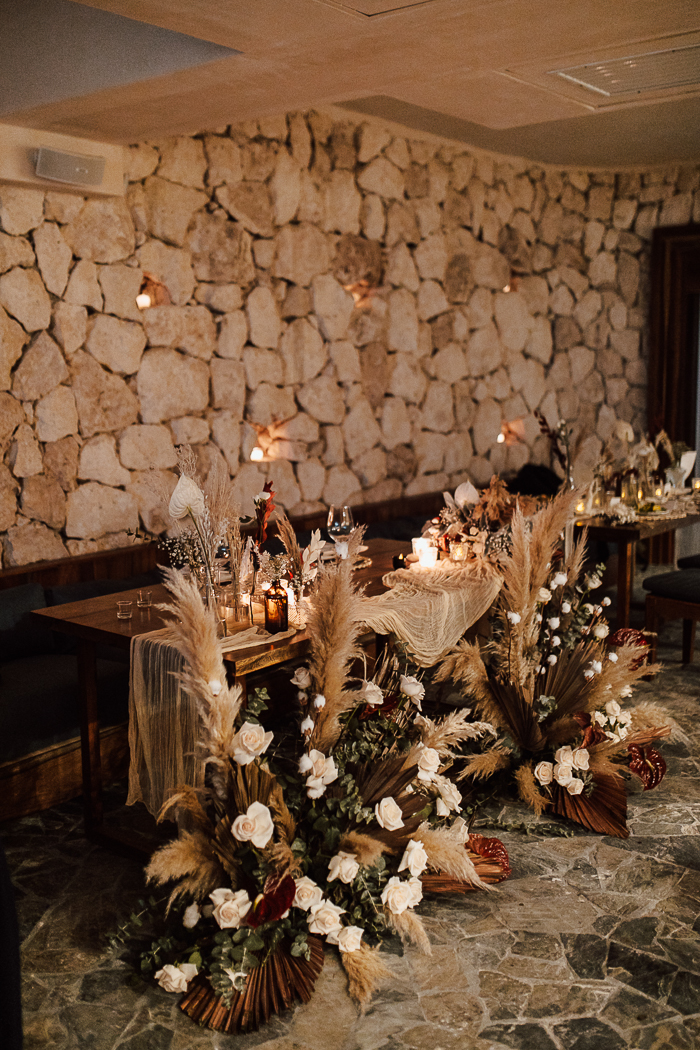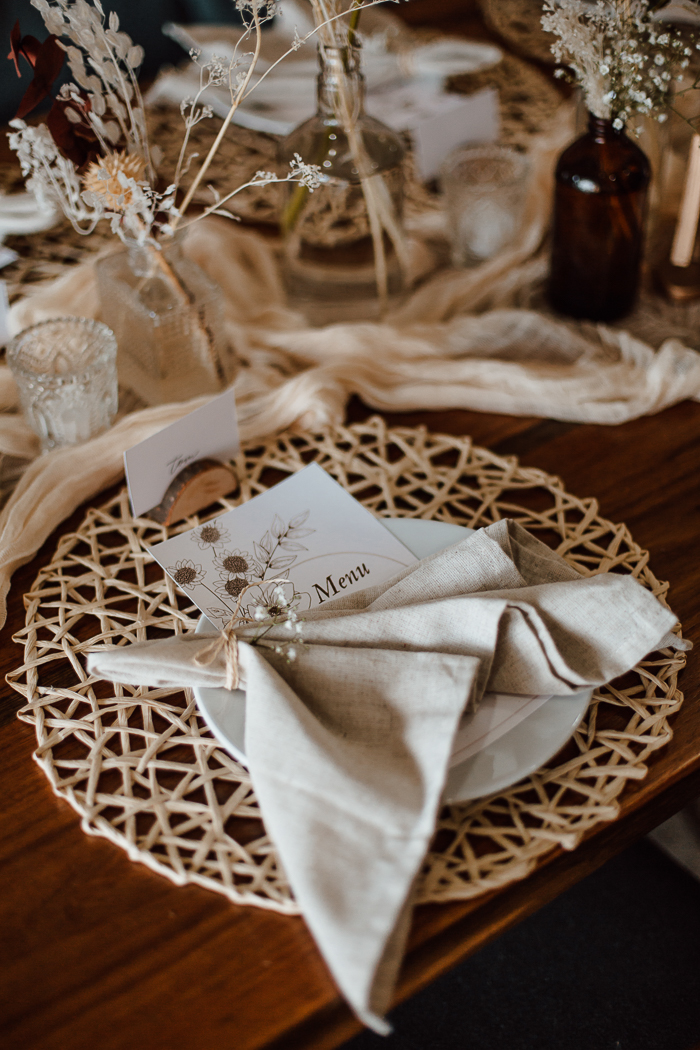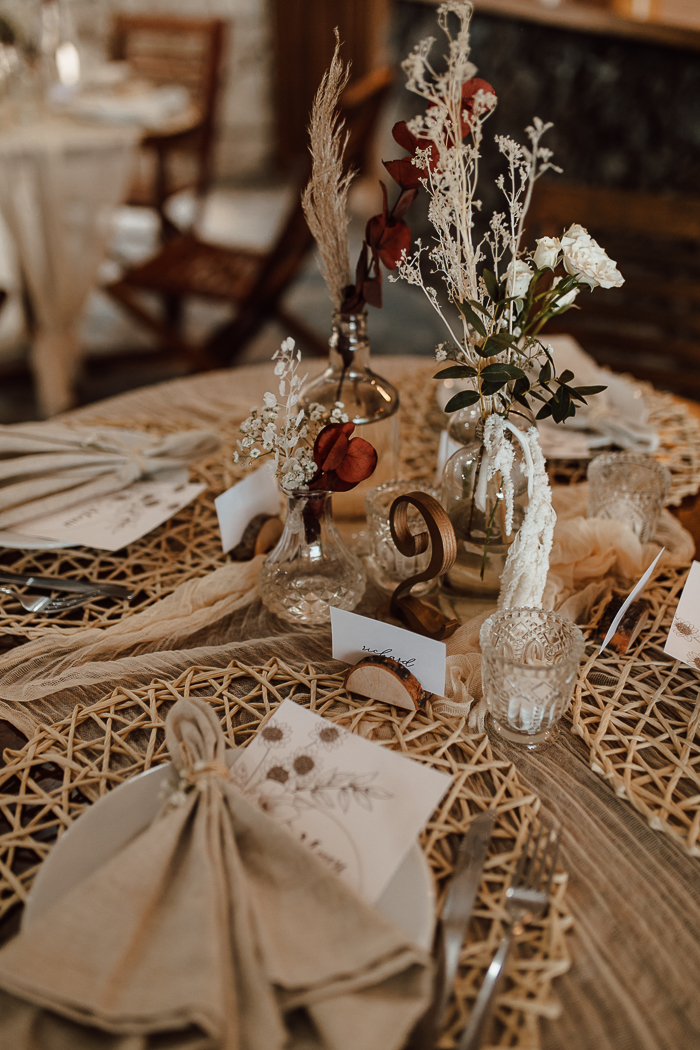 The Perks Of Having A Small Wedding
Because we only had 23 guests, we got to speak to every single person at our wedding and even got to take a group picture with everyone who attended. Everyone who wanted to speak also got to make a speech or toast, and they all came with tears and laughter.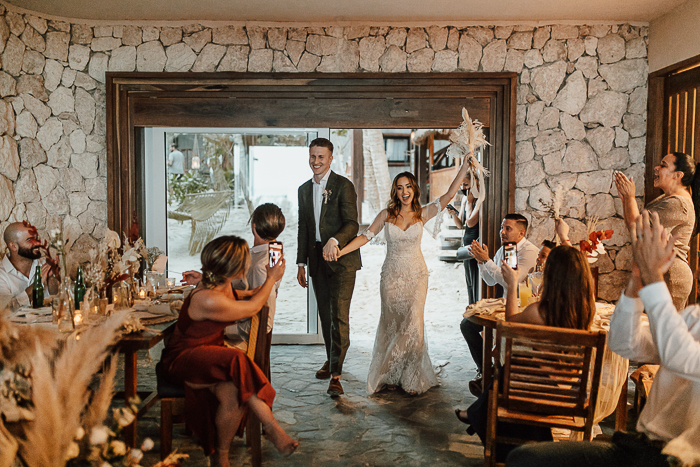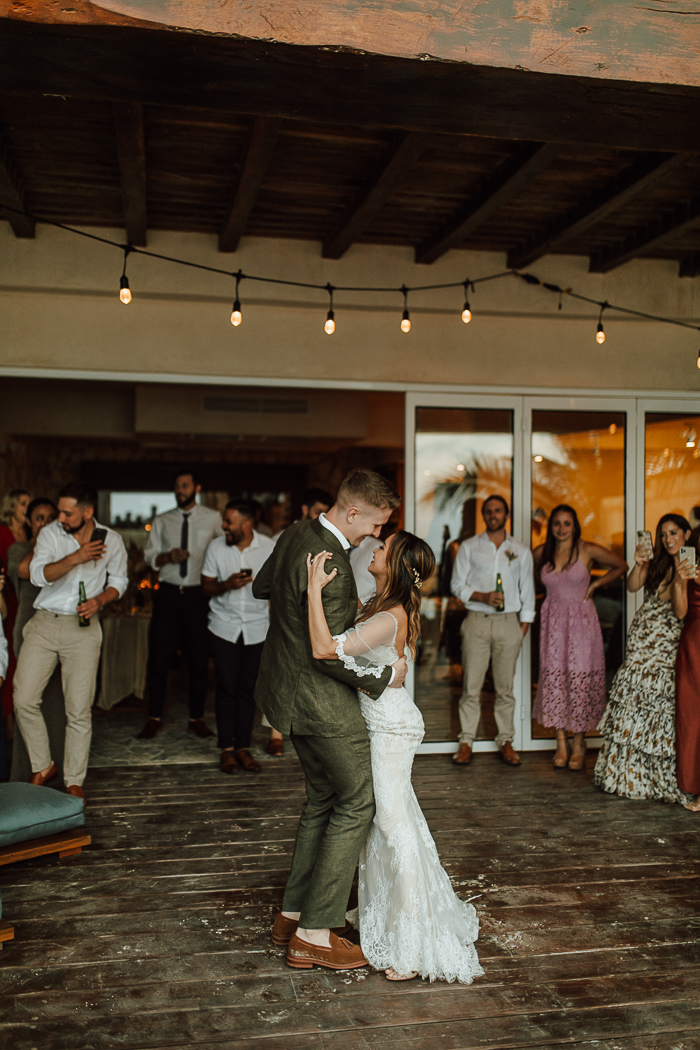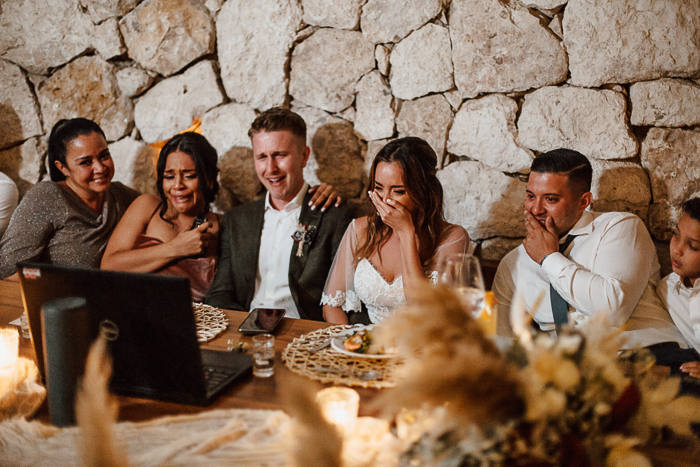 Congratulations again to Natalie and Conrad on their intimate Tulum wedding at Hotelito Azul Tulum! We're so thankful that Luxart Wedding Studio was there to capture the elegance of the day. And, of course, a big thank you to Junebug member Mango Weddings & Events for helping plan the entire thing. To see more of the incredible weddings they've helped plan, check out their profile in our directory of wedding planners from around the world!
Ready to plan your own destination dream day? Get started planning with our ultimate destination wedding guide!