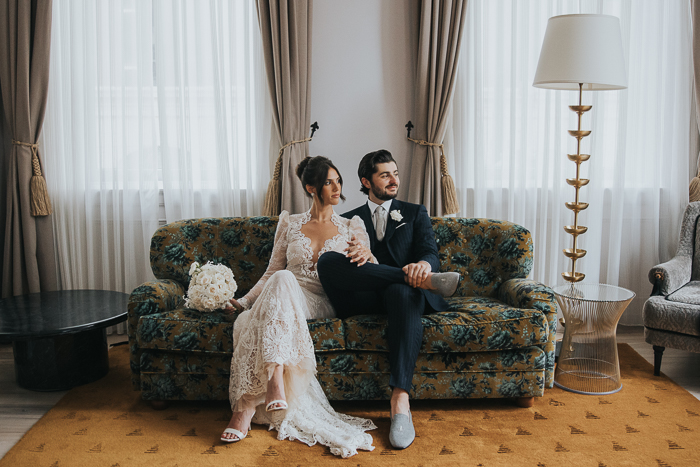 Olivia and Jordan first met at Tulane, and ever since, the vibrant city of New Orleans held a special place in their hearts. When they decided to have a destination wedding, it was clear that they wanted their special day to capture the authentic essence of the city they love. By choosing to celebrate in the heart of the French Quarter, they were confident that their guests would truly enjoy an authentic New Orleans celebration. From the lively second-line parade to the contagious energy that filled the air, their Latrobe's on Royal wedding day perfectly reflected the city's vibrant spirit and their deep affection for it.
The pair aimed for an intimate wedding–like being in someone's home–and Latrobe's on Royal was the perfect setting. Their wedding planner advised them to embrace the unique space, which they followed wholeheartedly. Their skilled team of vendors set a moody, old-world atmosphere in the historic courtyard, adorned with lanterns and lush white florals. They said their vows under a chuppah while showcasing the incredible architecture, striking a delicate balance between tradition and the venue's charm.
The reception that followed had a chic, sophisticated lounge vibe with plush seating around the dance floor and dimmed lights to set the sultry mood. Brimming with infectious energy, the couple's diligent planning paid off on their special day. Keep scrolling to see the stunning photos showcase the unique, personal details that made their wedding day truly one-of-a-kind–all beautifully captured by Love is Rad.
The Couple:
Olivia and Jordan
The Wedding:
Latrobe's on Royal, New Orleans, Louisiana, United States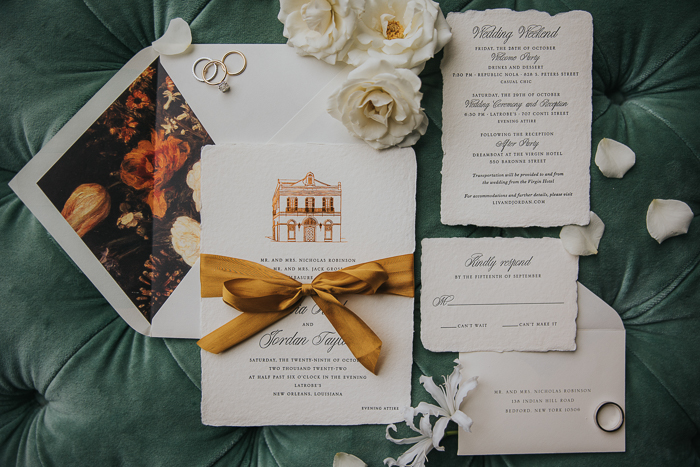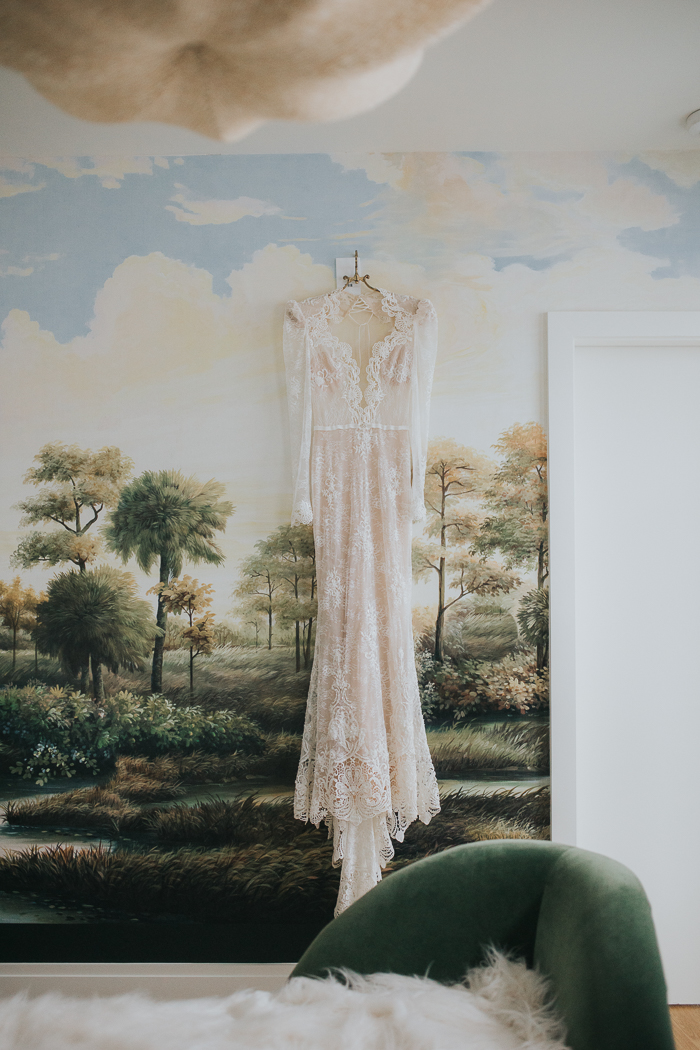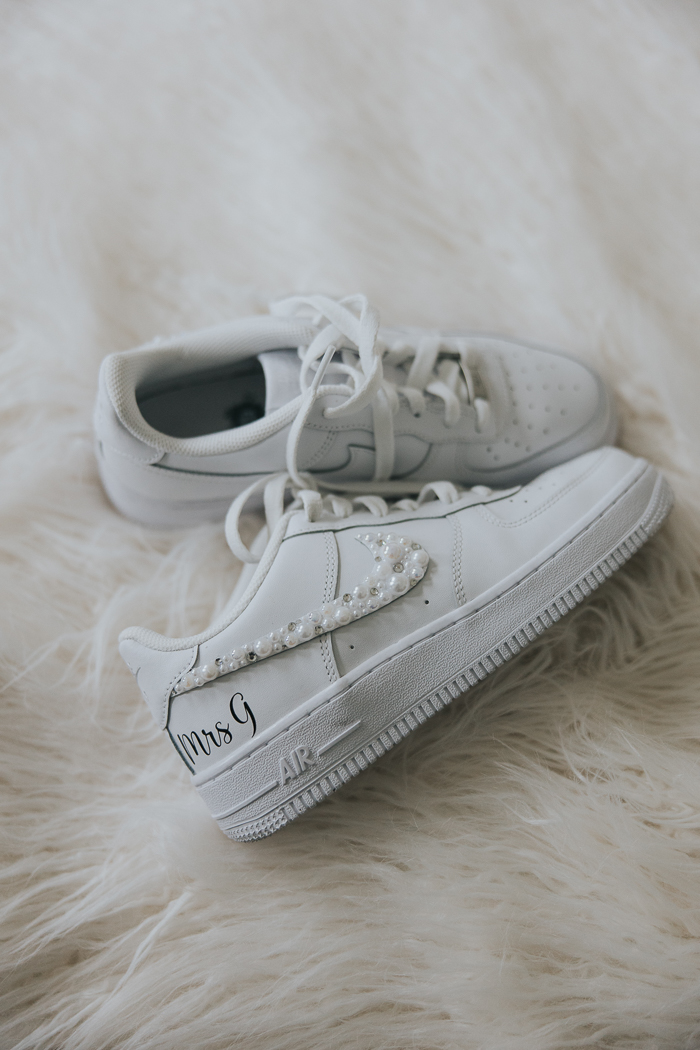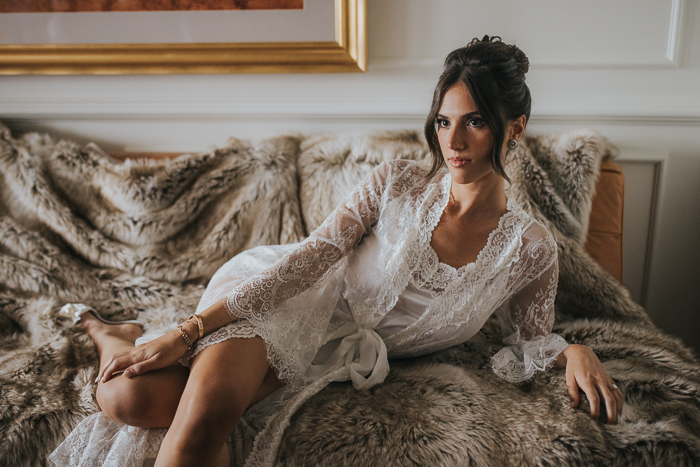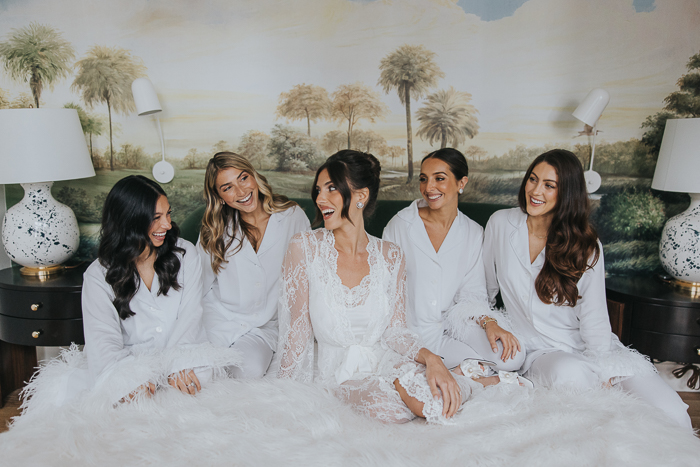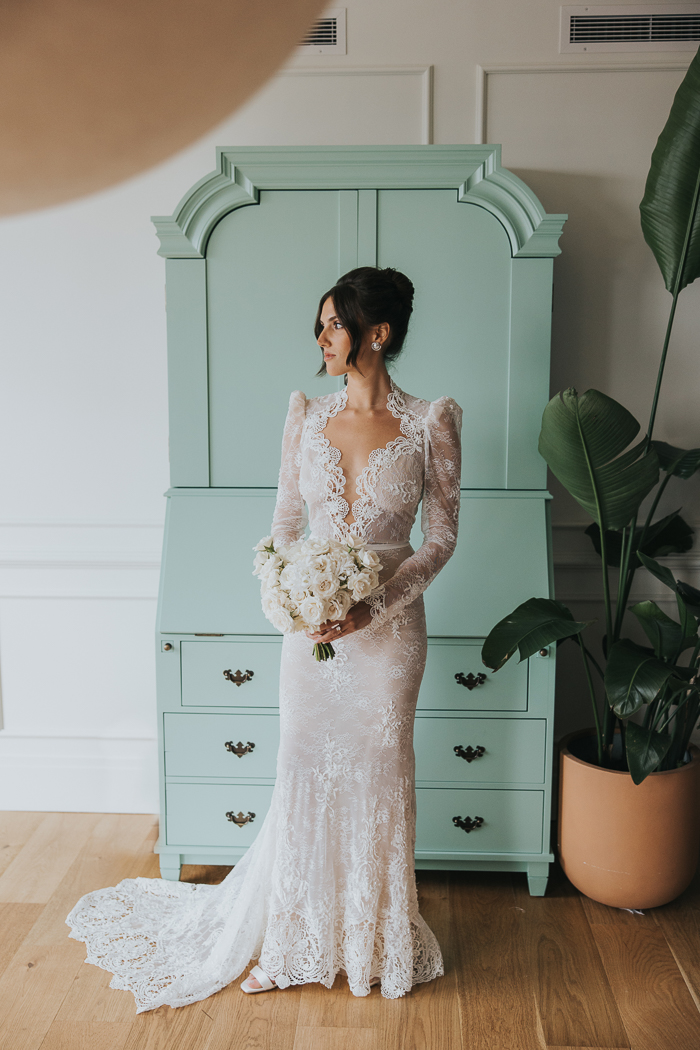 Recommended Reading: Everything You Need to Know About Wedding Dress Shopping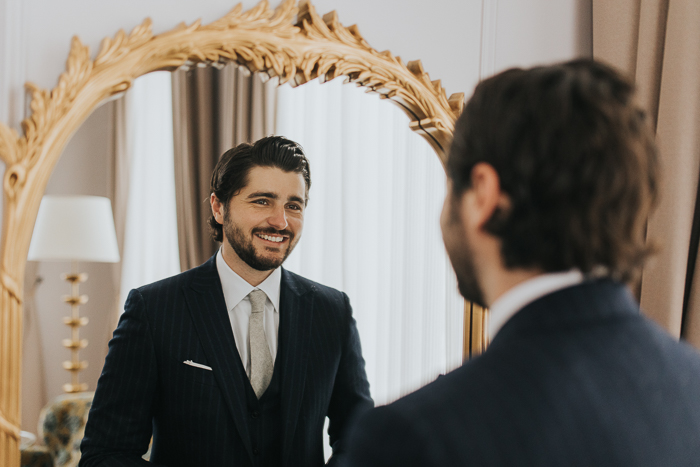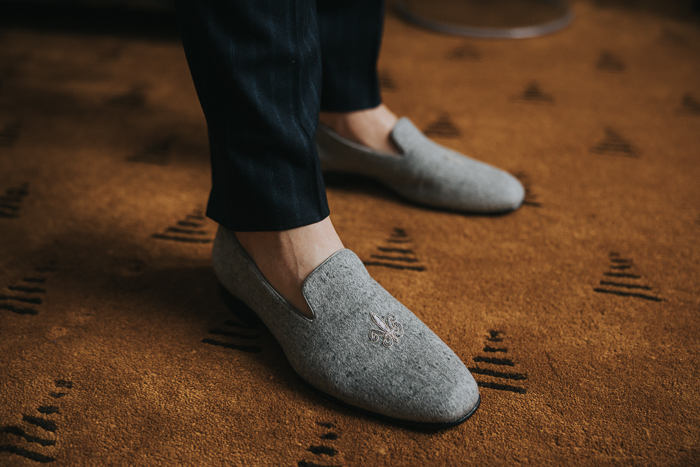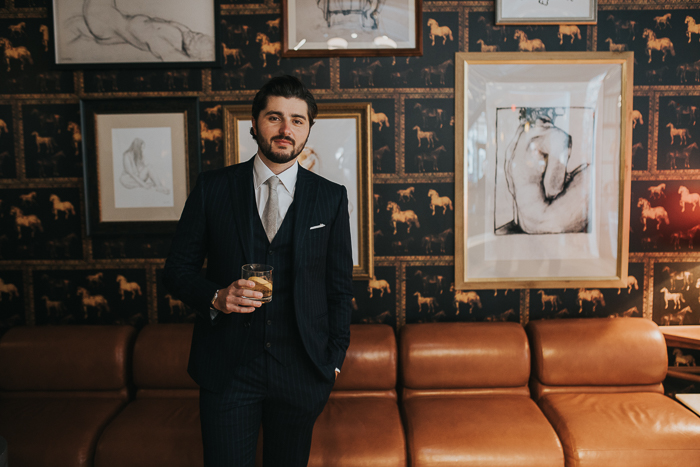 Meaningful Personal Touches During Their Latrobe's on Royal Wedding Ceremony
My father is an incredible writer and speaker with great wit and charm. He married both of my older brothers, and there was no question that I wanted him to officiate our ceremony. It was important that our officiant knew us intimately. He has a way of speaking that quiets the room and brings people into the moment. Having a chuppah as an element of our wedding was something we wanted. Still, at the same time, we didn't want to take away from the incredible architecture of Latrobe's courtyard. So, the four most important people in our lives brought our chuppah towards the end of our ceremony—our two siblings, best man, and maid of honor. Each held a corner of the canopy over us while we exchanged vows. It was an amazing moment and a meaningful way to end our ceremony and head into the second line.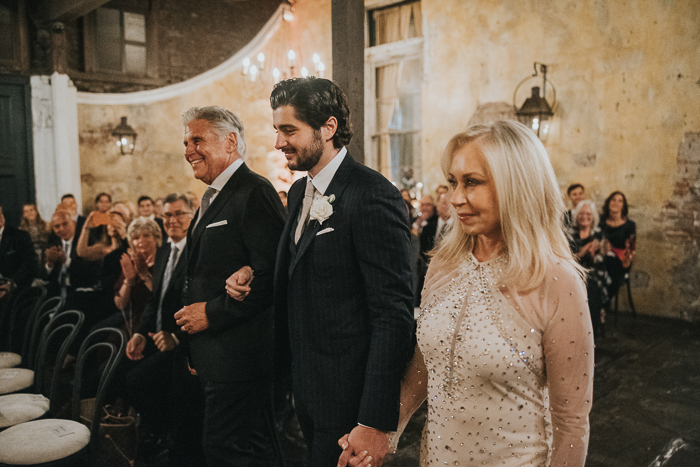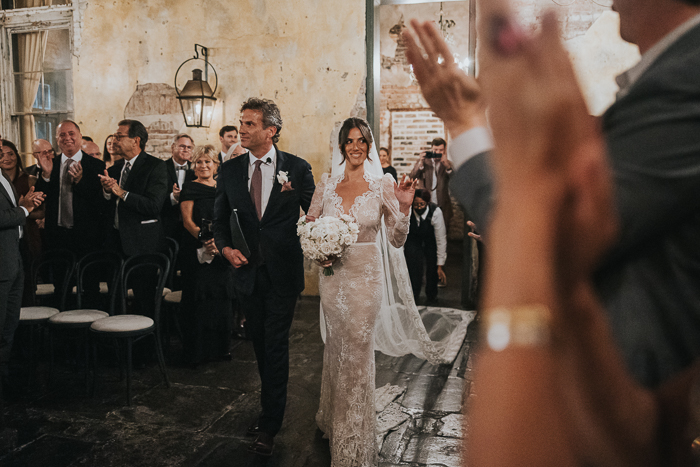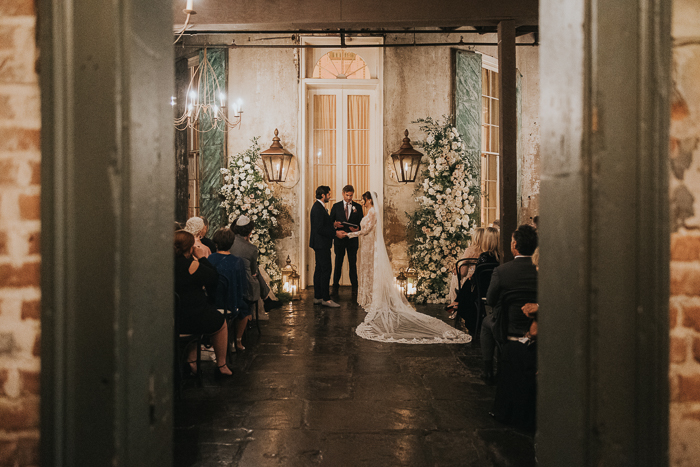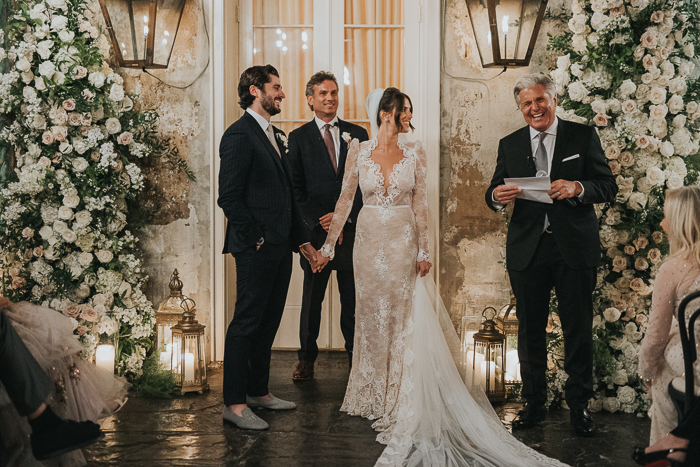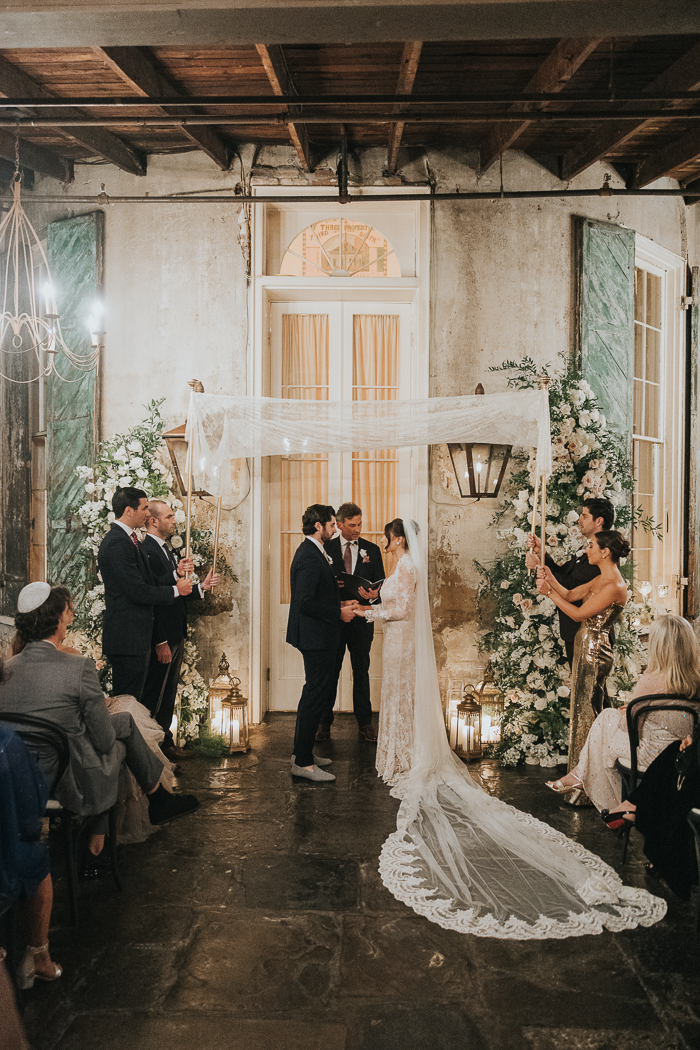 Recommended Reading: Ceremony Backdrops to Wow Your Guests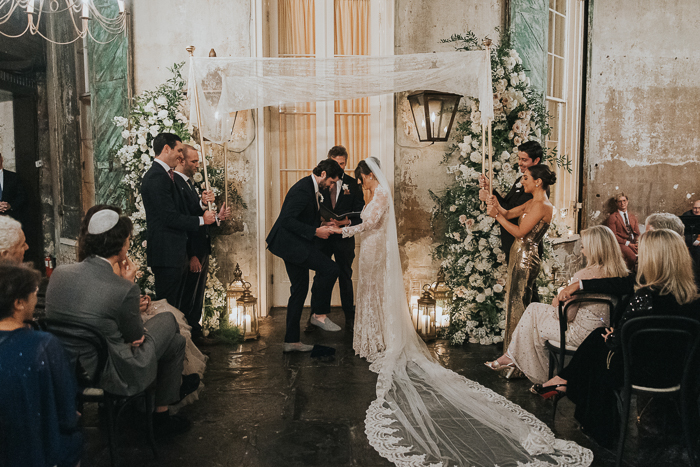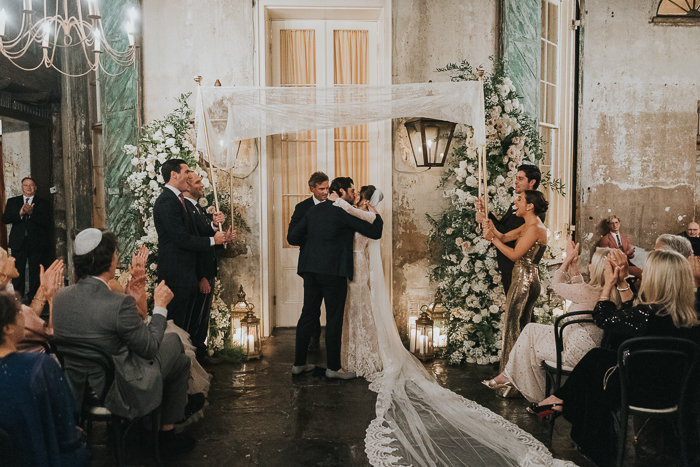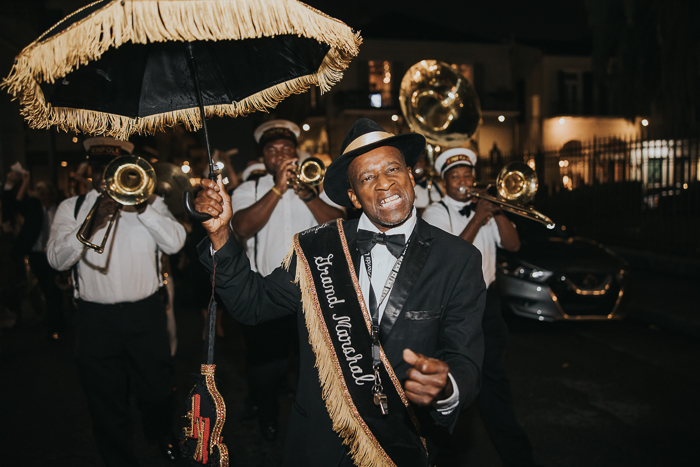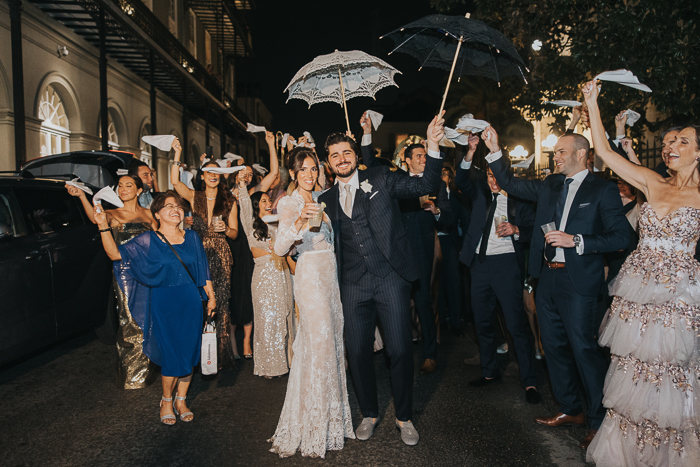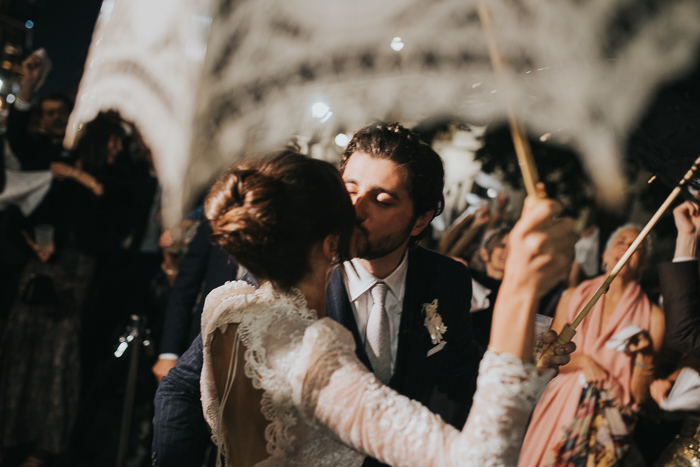 How Their Latrobe's on Royal Wedding Came To Be
Having met at Tulane, New Orleans has always held a special place in our hearts. Once we decided on doing a destination wedding, we wanted our venue to feel authentic to the city, and Latrobe's is precisely that. It was built in 1822 as the Louisiana State Bank and is one of New Orleans' most architecturally significant buildings. The space has been restored since then but still has a very authentic feel, featuring original stonework, gas lanterns, and exposed brick. Between the French Quarter location and the rich history of the building, we knew our guests were destined to have an authentic New Orleans celebration.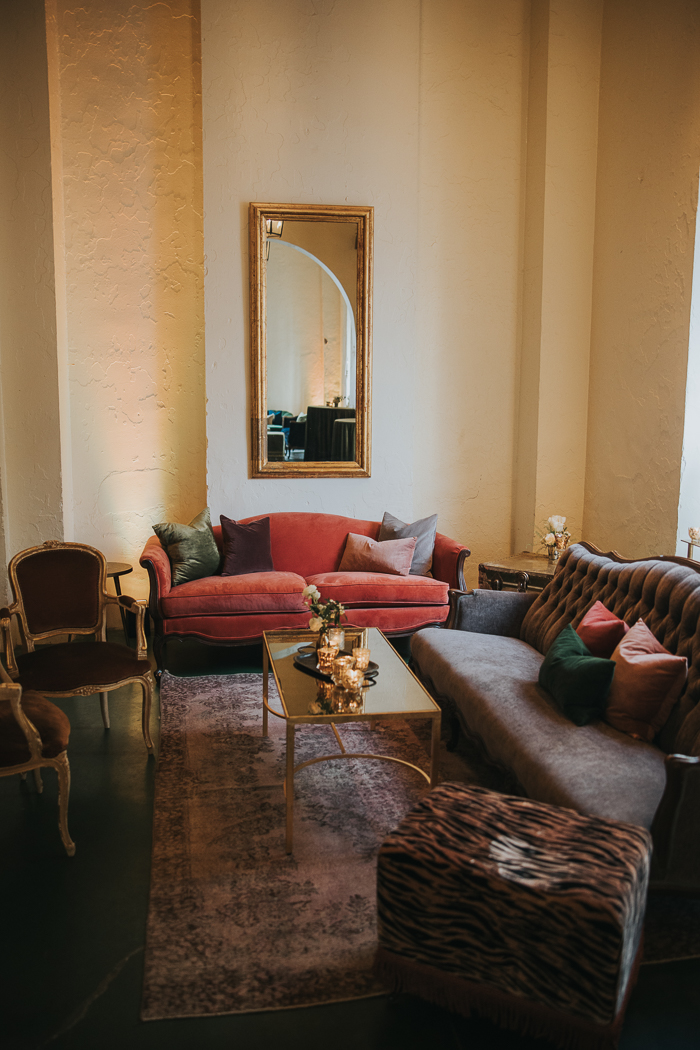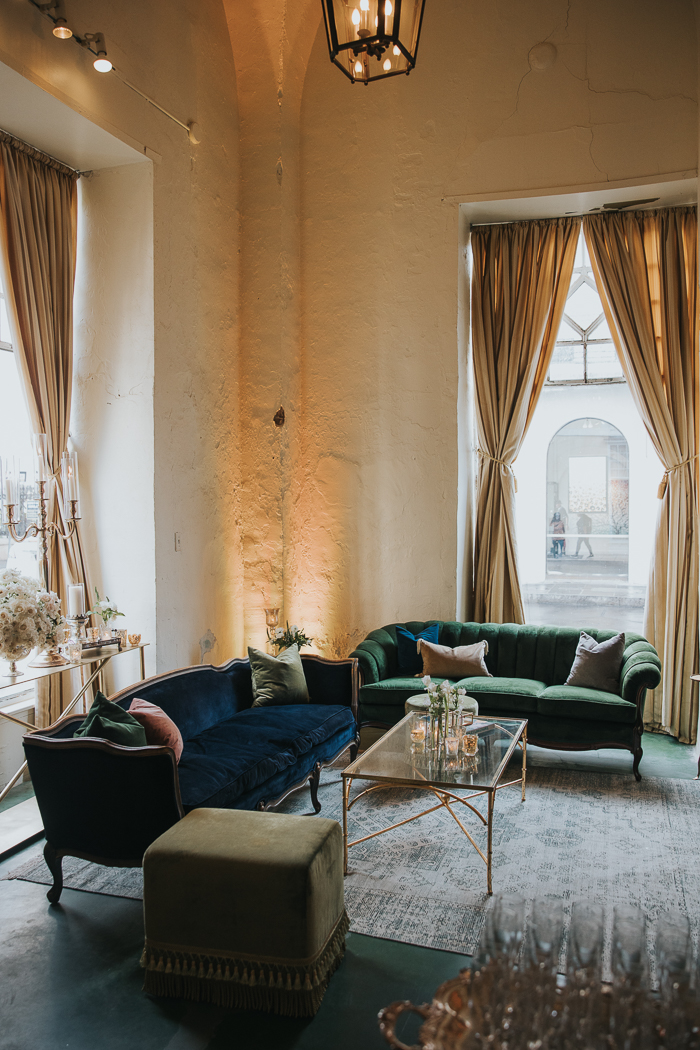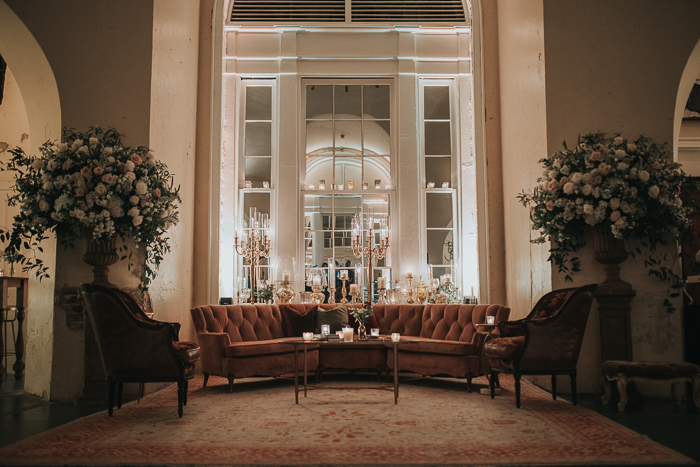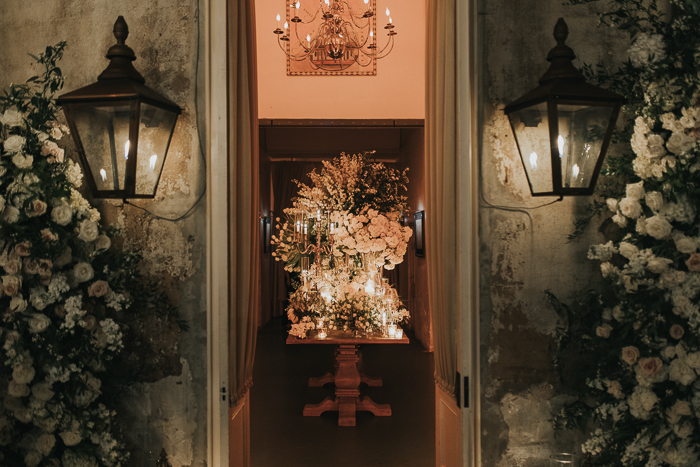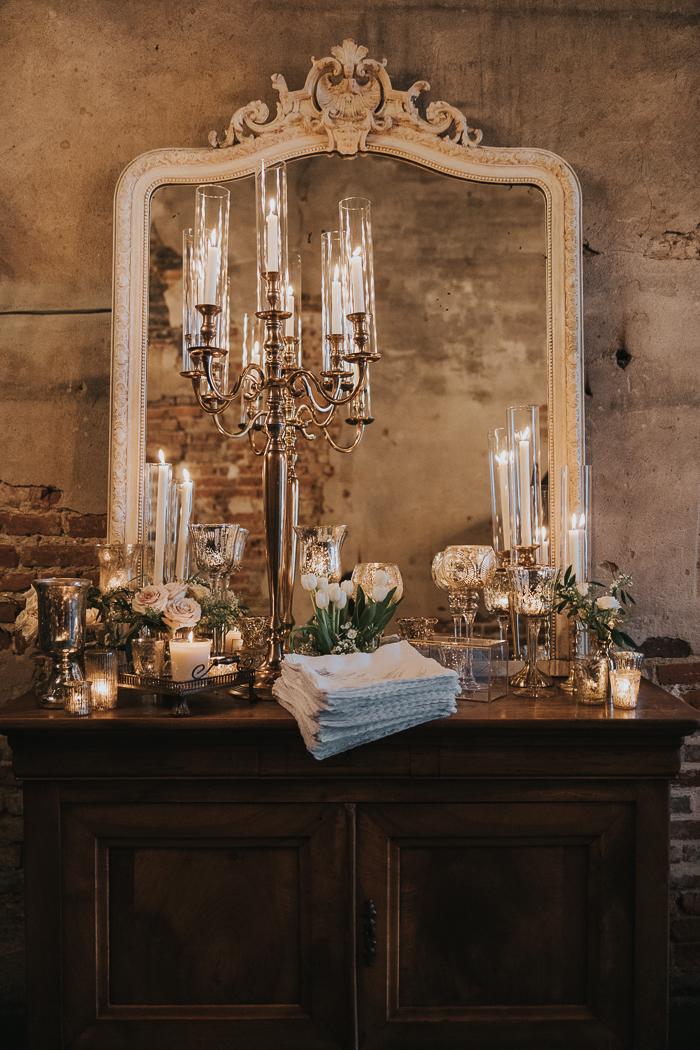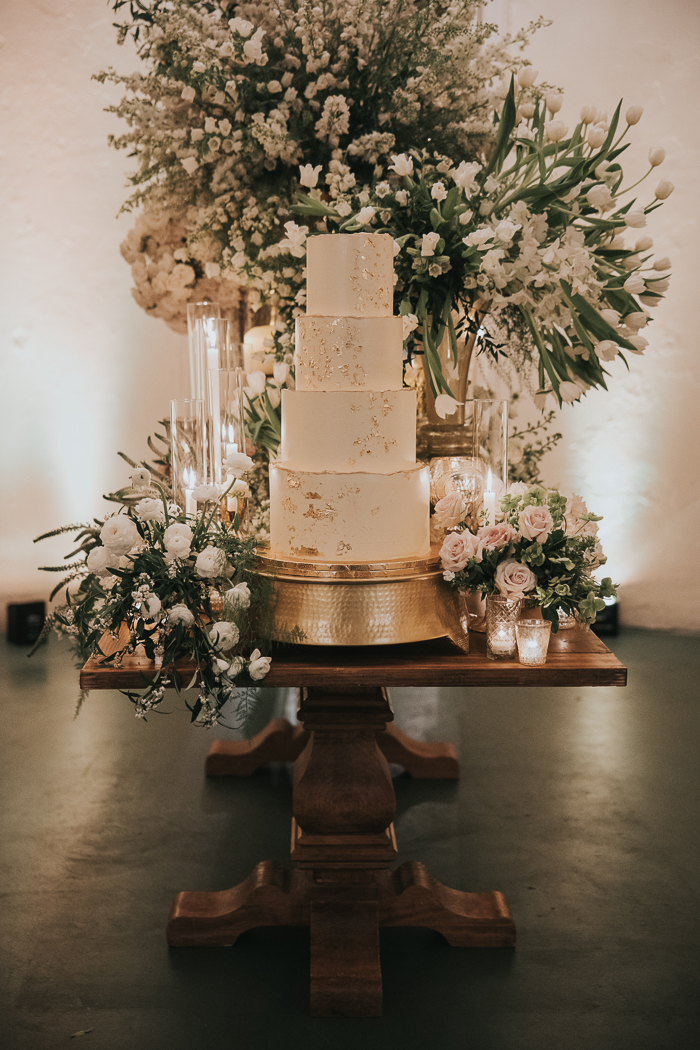 An Experienced Wedding Planner is Key to a Stress-Free Experience
Our wedding planning advice is to ensure you feel connected to and understood by your wedding planner. Elyse Jennings always created a calm atmosphere and always made me feel like everything was taken care of. It rained on our wedding day, and she quickly pivoted our first look to a new location. Those photos are some of our favorite ones from the whole weekend. Her demeanor allowed us to relax and enjoy each moment, knowing every last detail was thought of.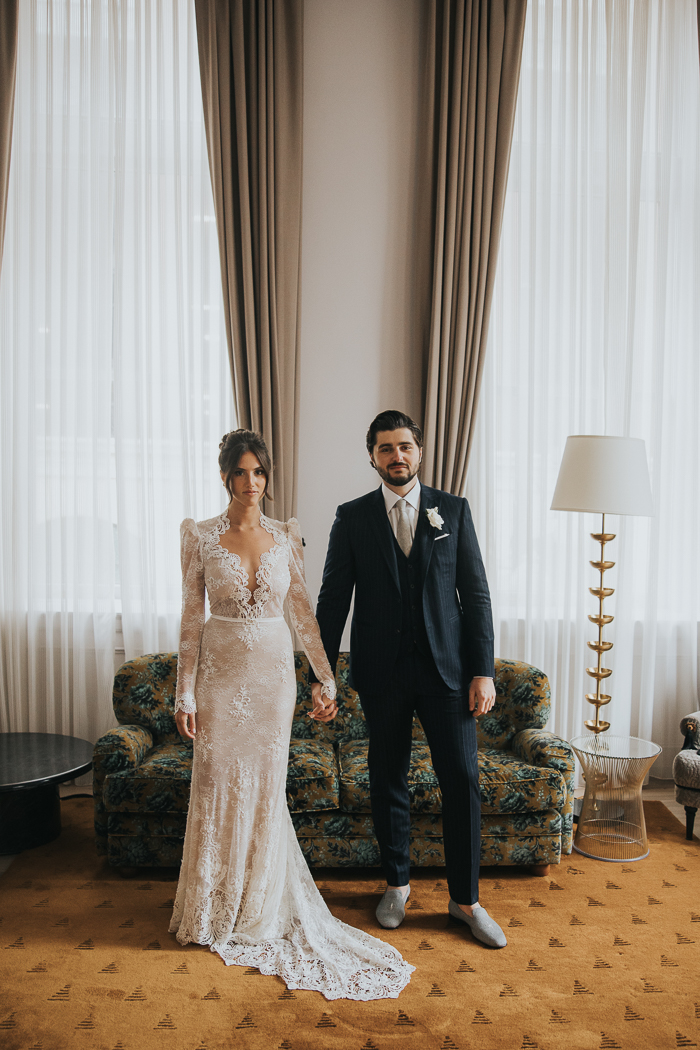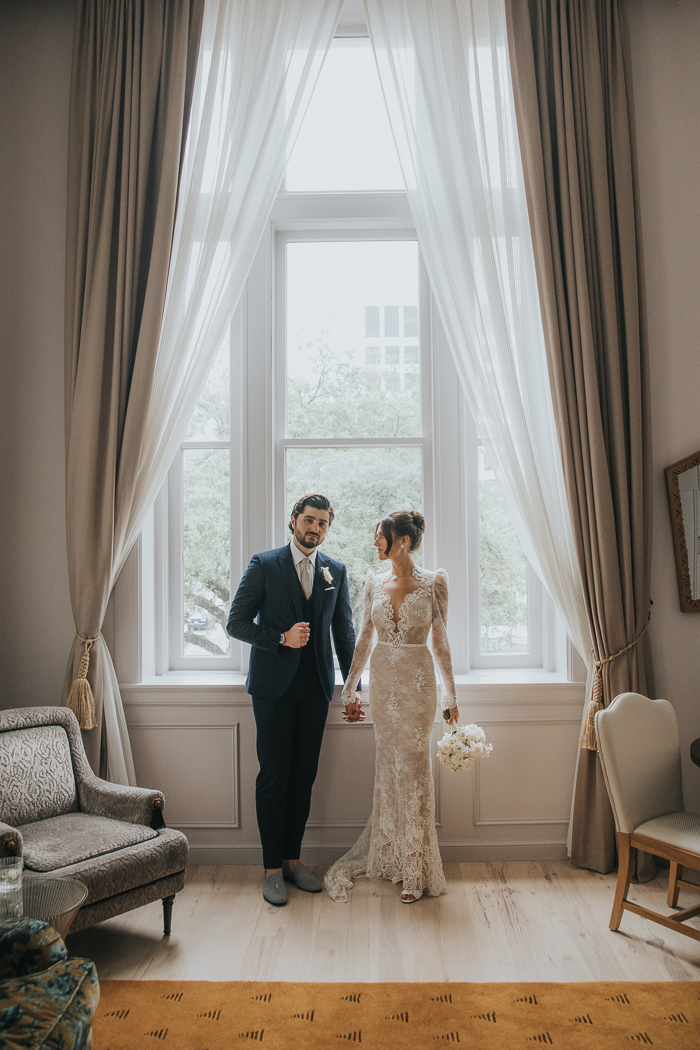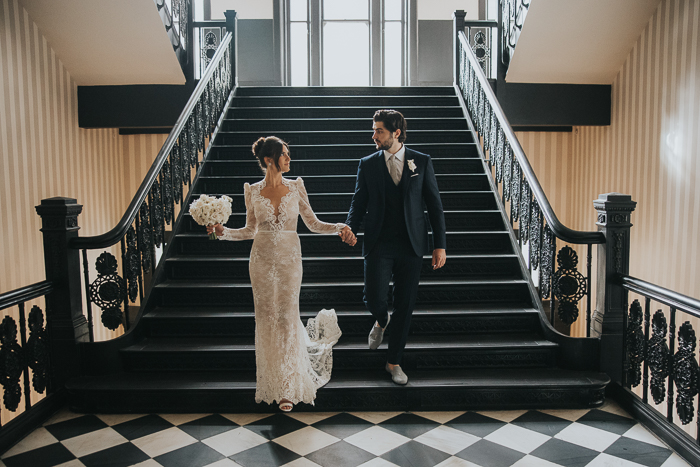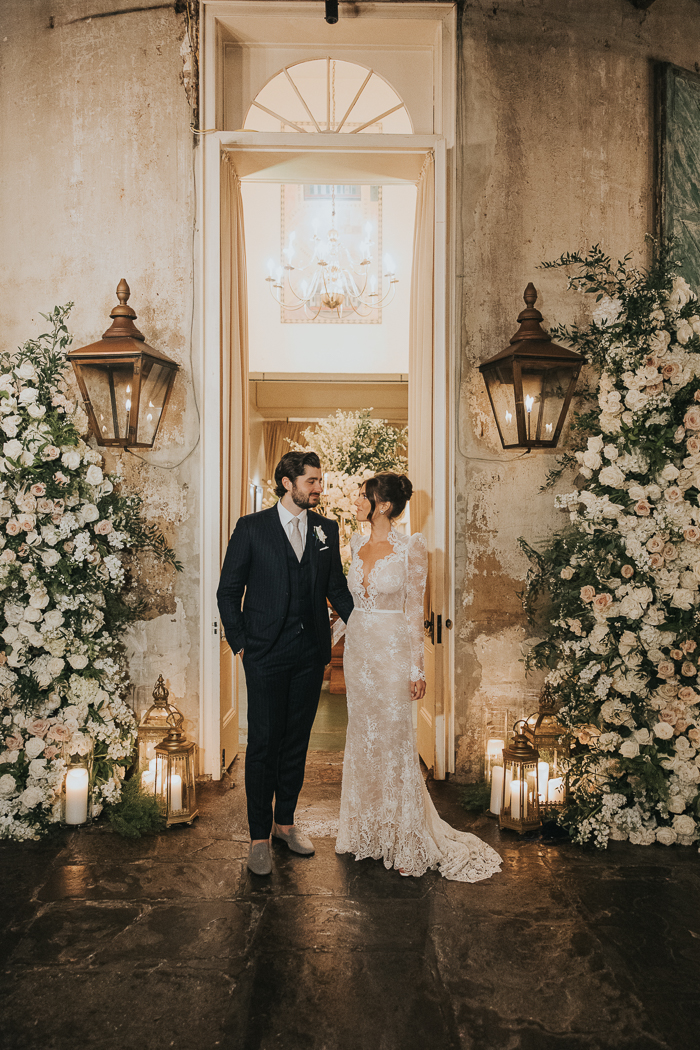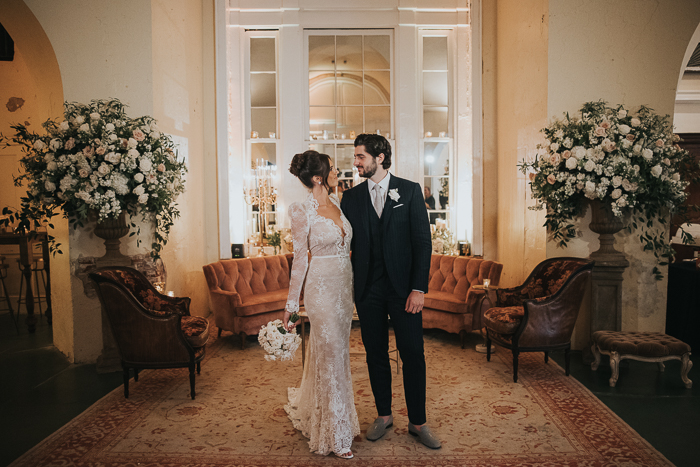 Proudly Bucking Wedding Norms Through Their Non-Stop Party Celebration
We are most proud of the energy and vibe that we created. It was a true house party. The second line kicked off our celebration, and how we designed our lounge-style reception kept the energy level high throughout the night. I am proud that we didn't feel pressured to adhere to typical wedding traditions. We didn't have a sit-down dinner with speeches—we had a never-ending party. I'll also never forget dancing the hora with the women in my family surrounding me. I think sometimes it's difficult for brides and grooms (especially brides) to enjoy the celebration fully. But we were able to be in the moment. We truly experienced our party. They couldn't get us off the stage.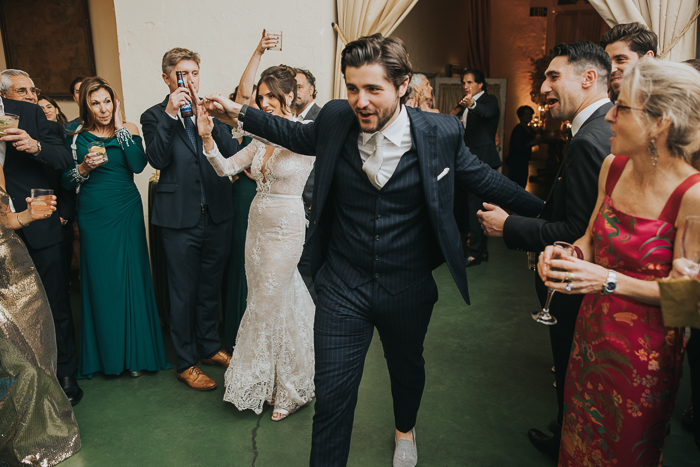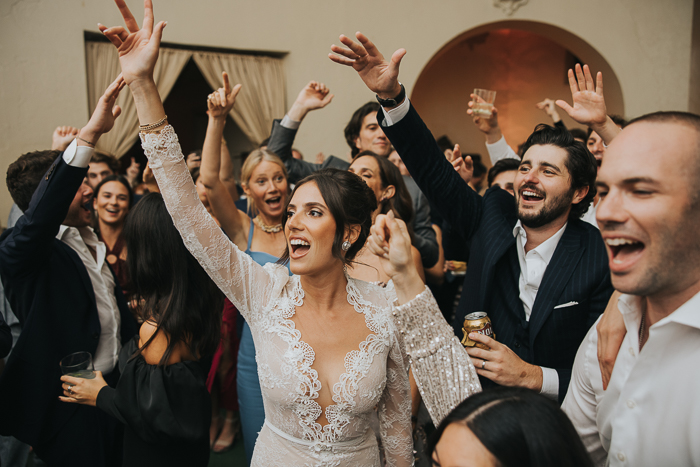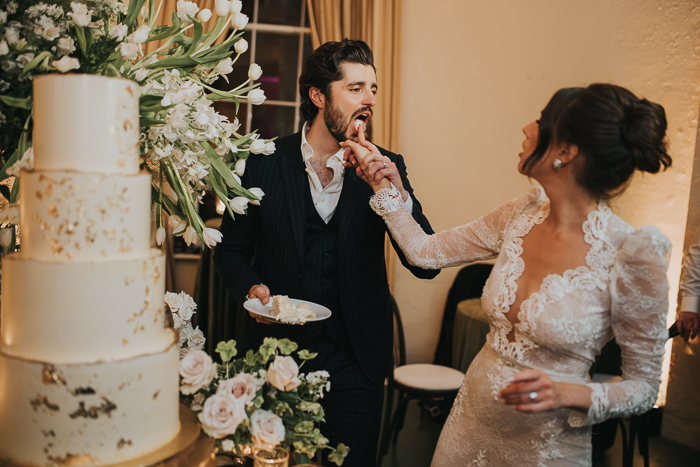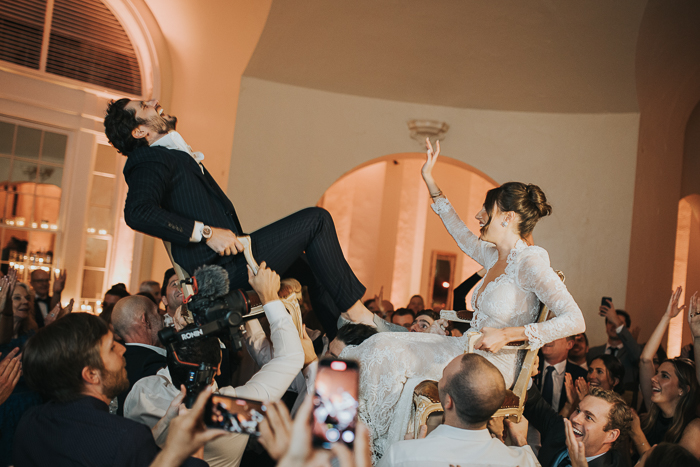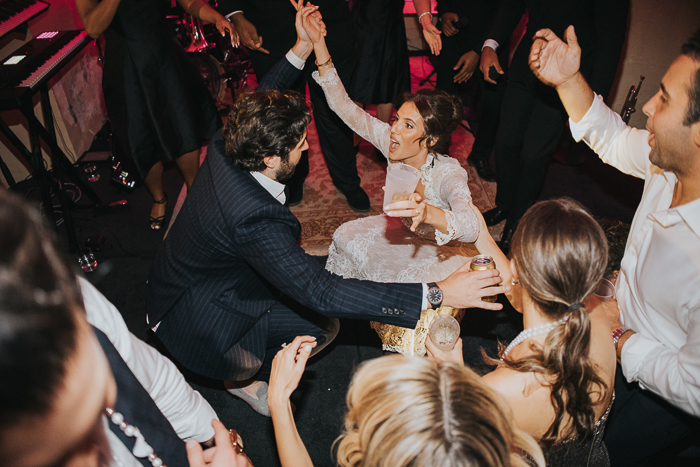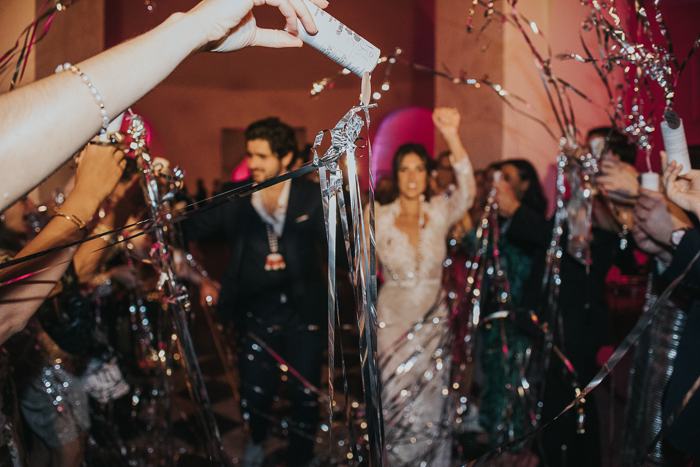 Congratulations to Olivia and Jordan on their moody and sultry Latrobe's on Royal wedding that was a non-stop party. And a big thank you to Love is Rad for capturing all the special moments and infectious energy of the happiest day of their lives.
Your wedding day is a chance to have fun and celebrate your love in your own special way. Whether it's choosing a meaningful spot or skipping traditions, make it uniquely yours. You've got countless ways to tell your love story, and with the perfect team of vendors, the options are limitless. So, make your big day exactly as you dream it!