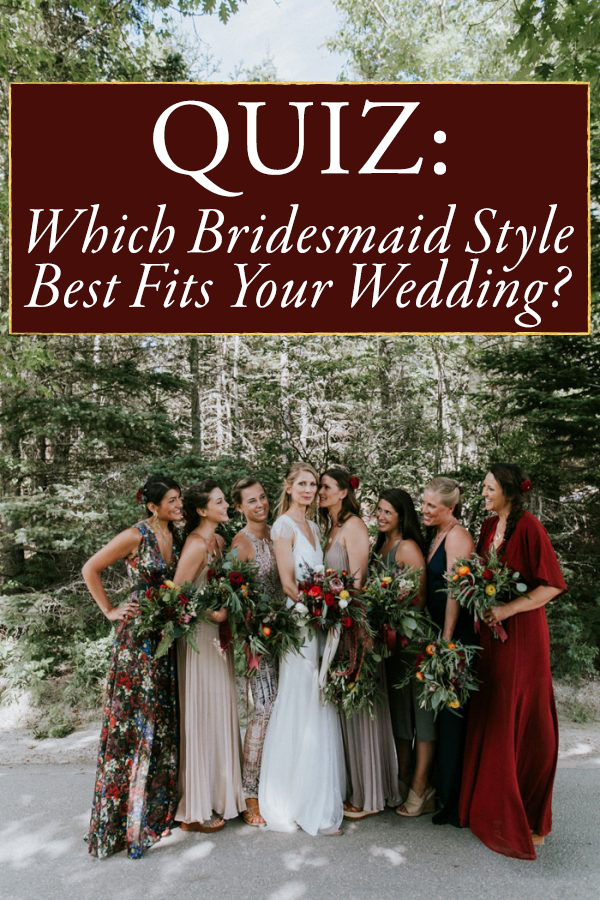 photo by Emily Delamater Photography
When it comes to designing your wedding, your focus may be entirely on choosing décor items, but bridesmaids dresses can actually have a huge impact on your overall wedding style! From carrying out your color palette to crafting a vibe for your day, bridesmaids dresses are like walking, wearable décor elements that can take your wedding style to the next level. Not sure which bridesmaid style best fits your wedding? Take this quiz to find out!
Which bridesmaid style best fits your wedding? Let us know in the comments! Looking for more wedding quizzes? See how you score on this fun assessments:
Quiz: Which Bridal Shoes Should You Rock on Your Wedding Day?
Quiz: Which Engagement Photo Setting is Perfect for You?
Quiz: Which First Dance Song Should You Choose?
Quiz: Are You a Spring, Summer, Fall, or Winter Bride?