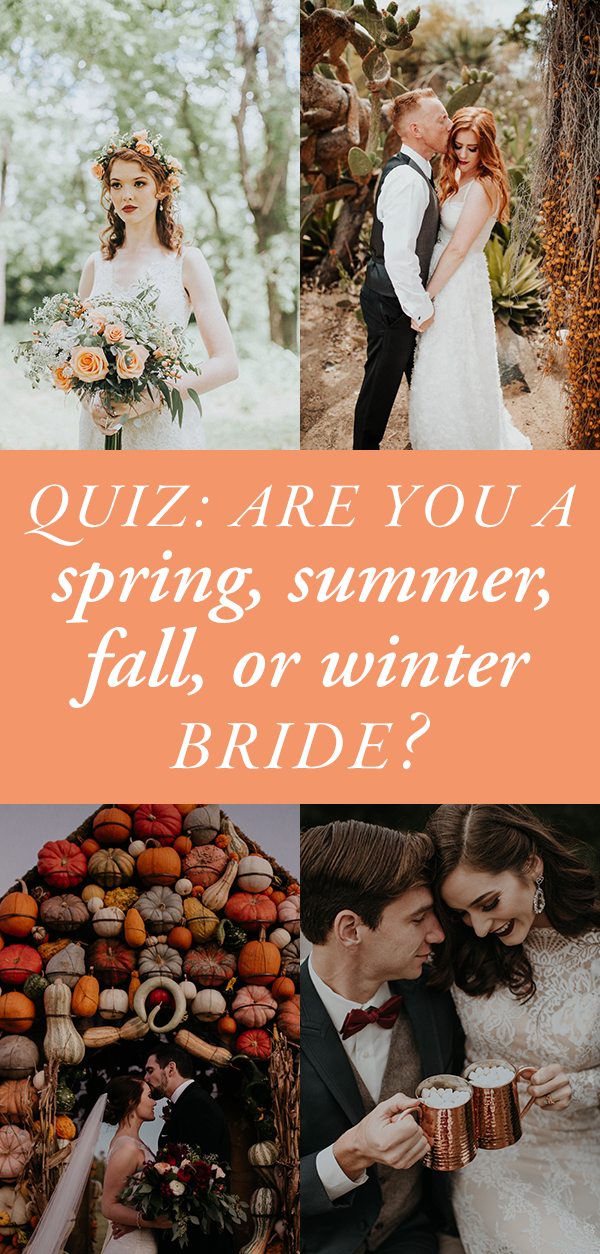 photos by Katelyn Shanice Photography, Alexandria Monette Photography, B. Matthews Creative, Cody and Allison Photography
Within moments of sliding that engagement ring on your finger, the question will come: "when's the wedding?" With 52 weekends in a year, choosing a wedding date can feel a little overwhelming. One of the best ways to nail down a date is to start with the season. Do you envision a snowy ceremony or dancing the night away in the warm summer air? Do you prefer seasonal spring blooms or an autumnal color palette inspired by the changing leaves? Before settling on a wedding date, take this quiz to find out if you're a spring, summer, fall, or winter bride!
Looking for more quizzes to help you plan your big day? Find out which wedding destination is right for you and see which wedding style best fits your personality!