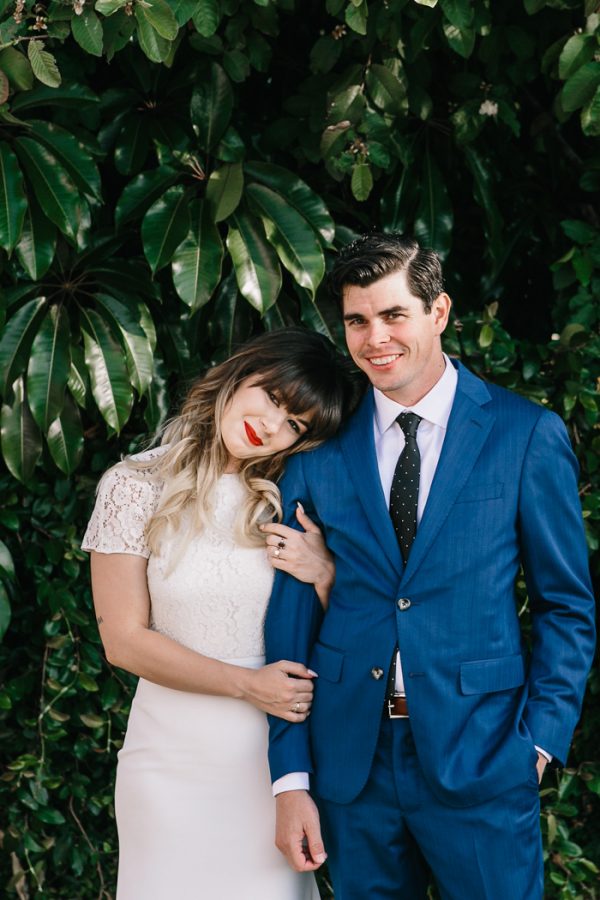 Rachel and Cody stripped down traditional wedding conventions to create a fun, minimalist summer ceremony at The York Manor. Fashionable botanic décor celebrated the bright white space with splashes of green and pastel from the potted cacti and succulents, which guests were invited to take home. The bride and groom created a low key vibe with an intimate guest list, taco buffet and plenty of margaritas to emulate a fun summer party and a completely stress-free zone. The couple was initially camera shy, but we love how Even Keel Weddings was able to put them at ease in a series of creative and unique portraits.
The Couple:
Rachel and Cody
The Wedding:
The York Manor, Los Angeles, California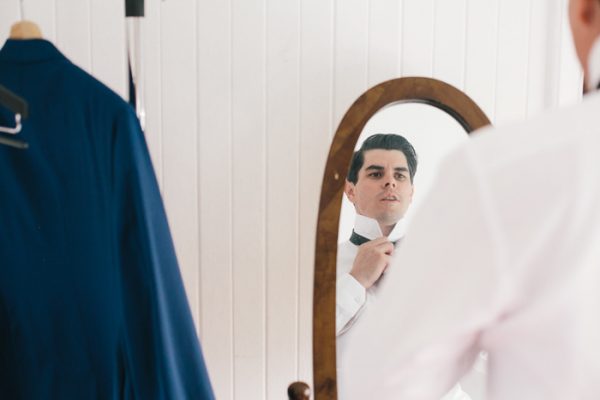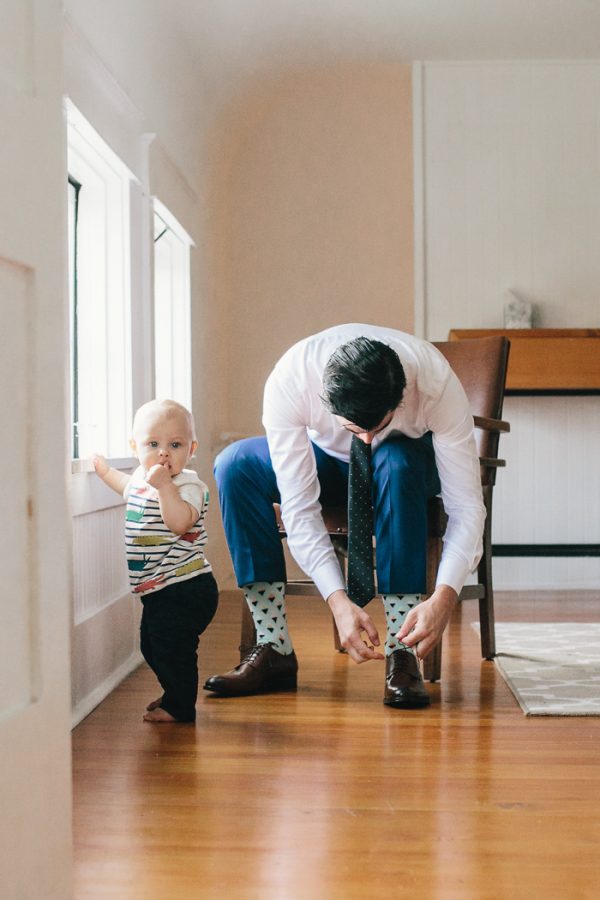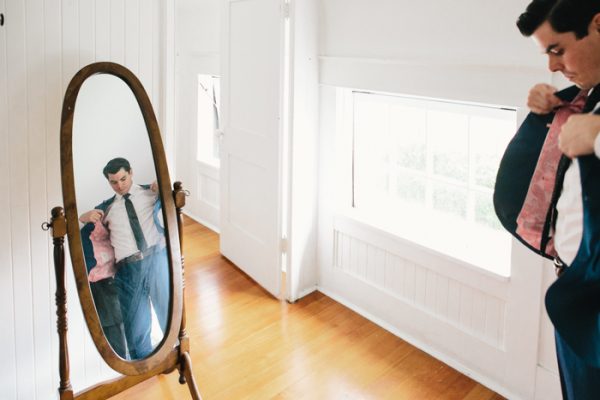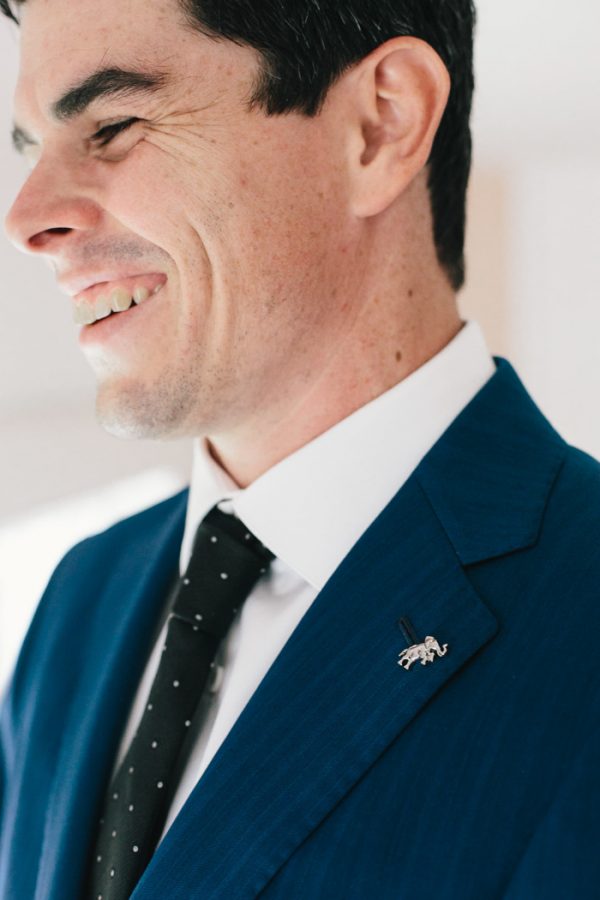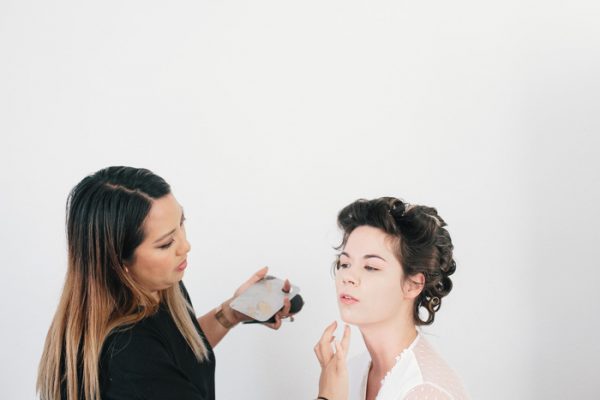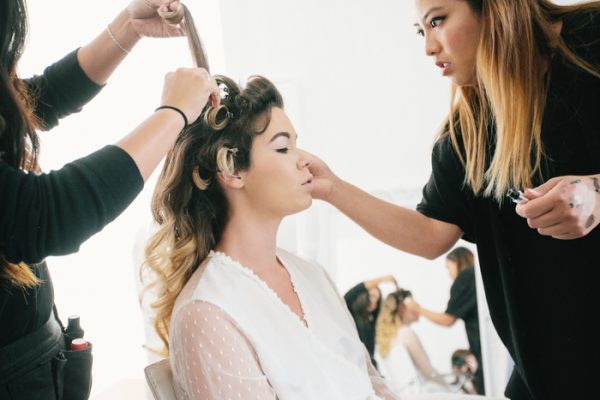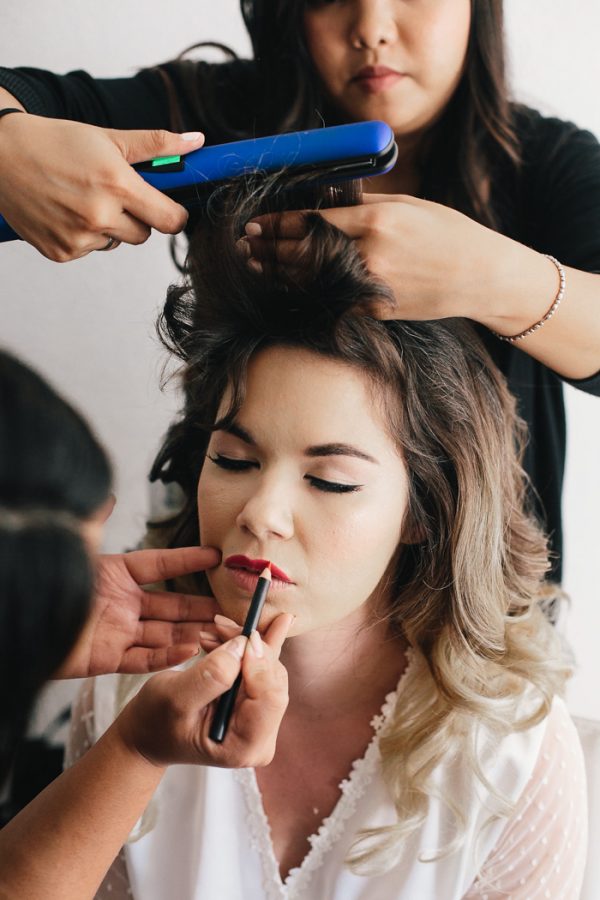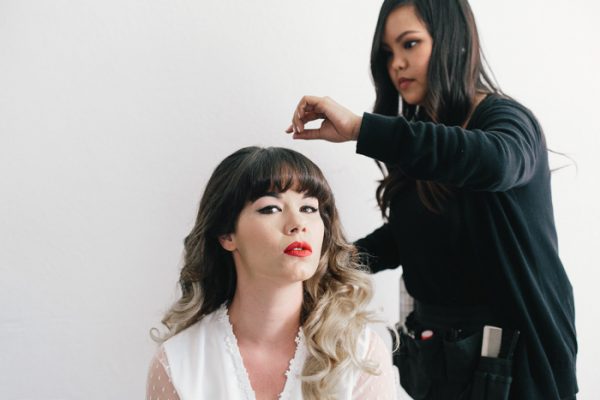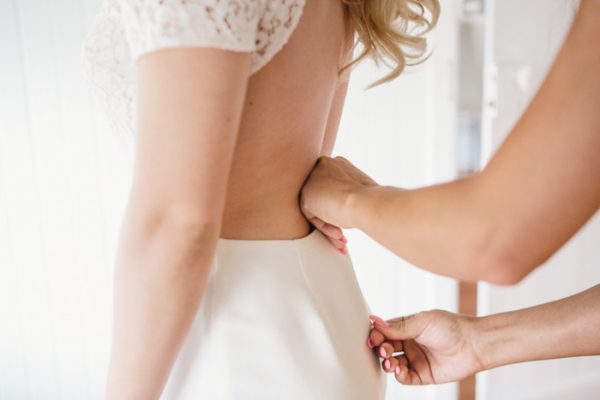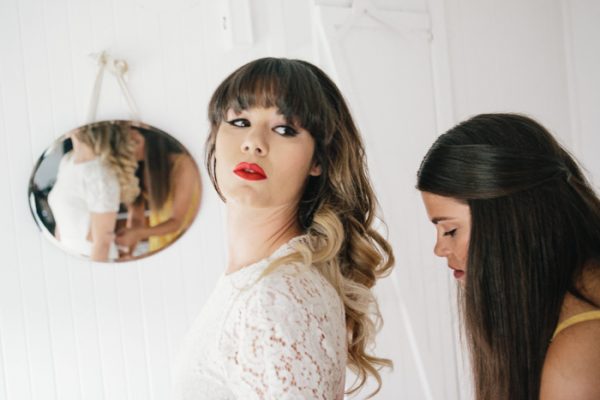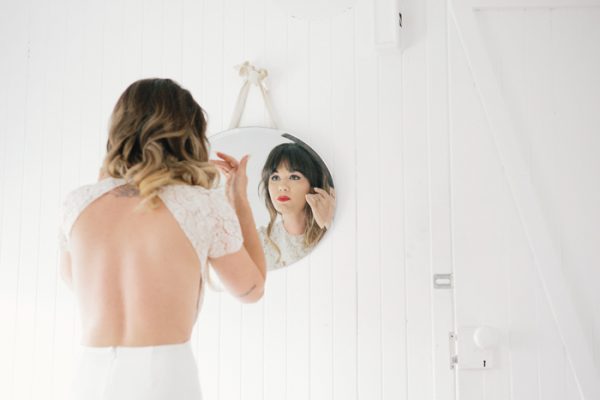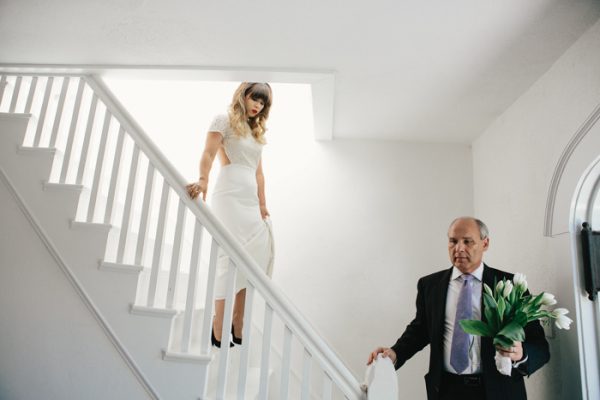 Instead of flowers, we chose to decorate with handpotted succulents and cacti. As the wedding came to a close, we invited all of our guests to pick a plant (or two) to take home with them. We love that we were able to eliminate waste, as well as give guests something that they can have for many, many years.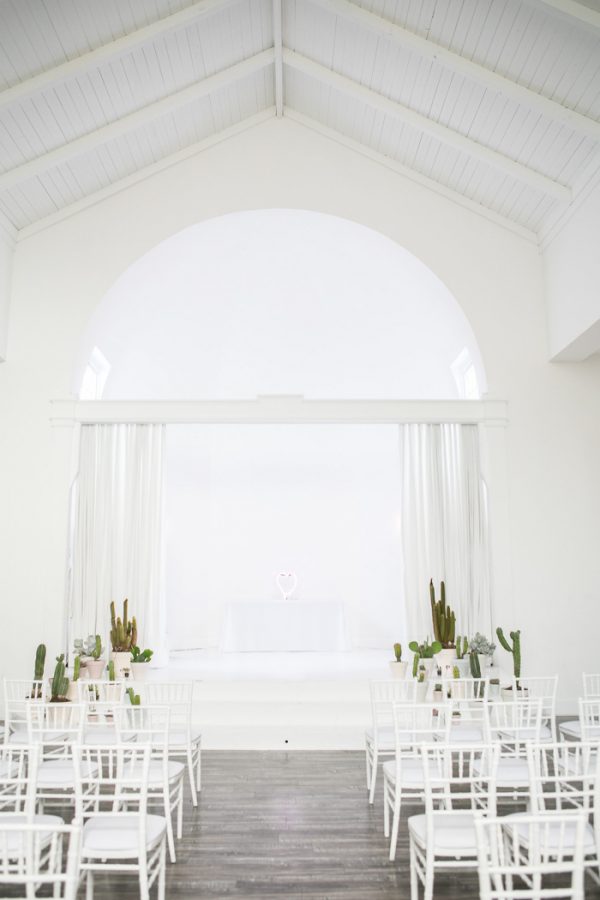 We wanted to be practical, and eliminate traditions that didn't suit us, or that we thought might impede on the low-key/stress-free vibe that we had envisioned. This showed in our decision to not have a bridal party, or assigned seating.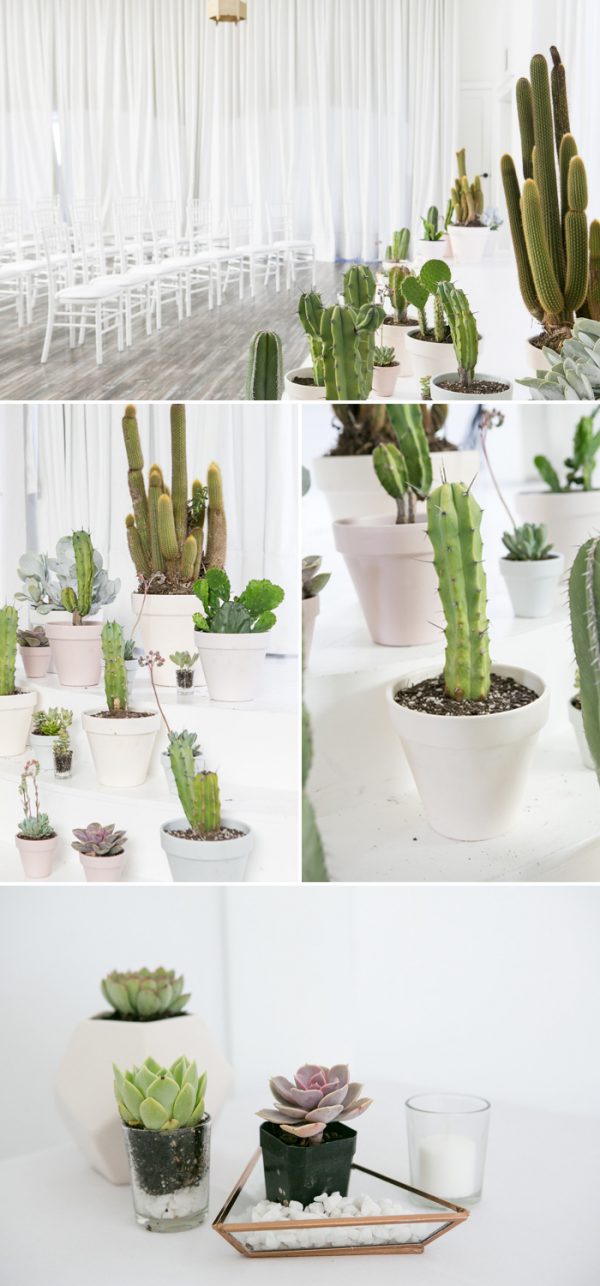 We were really so fortunate to have stumbled across such a beautiful space! Our decor decisions were about honoring the space, as well as the practicality of minimalism. We kept as much white as we could, which I think really highlighted the splashes of green and pastel from the cacti and pots. The crispness and brightness played well with the summertime bridal vibe that we were going for.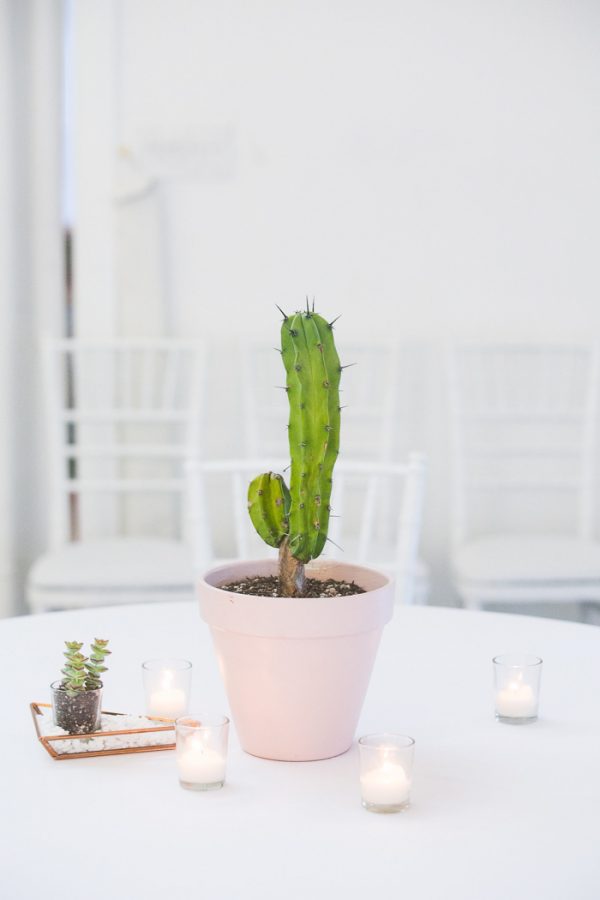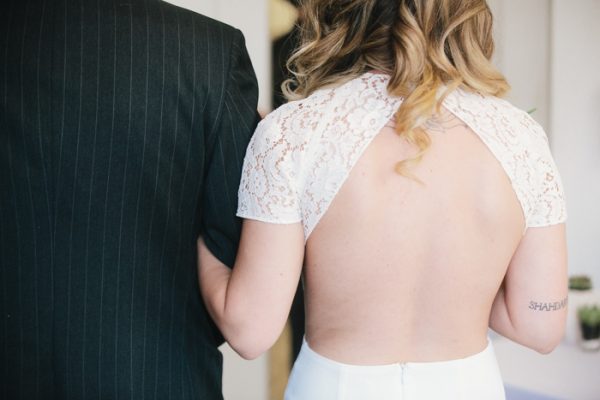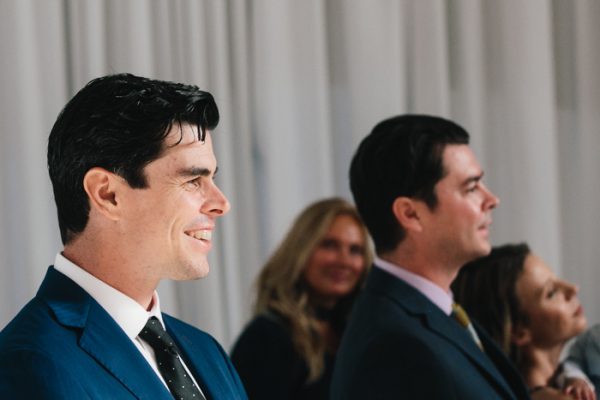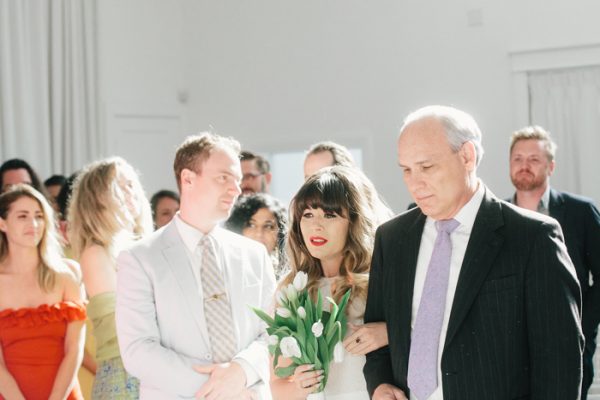 The emotional immensity of the day hit me right as the doors opened for me to walk down the aisle. This was combined with stage fright, and my walk down the aisle was very shaky and very tearful. I forgot how to walk! For me, the most memorable part of the day was when I reached Cody after a seemingly endless aisle. My nerves were immediately quieted, and my heart was calmed, and I could breathe and walk again. During the ceremony, the whole world faded out and it was just the two of us, smiling and laughing to ourselves.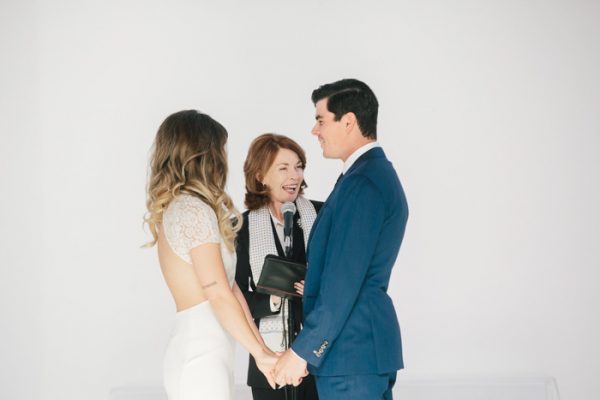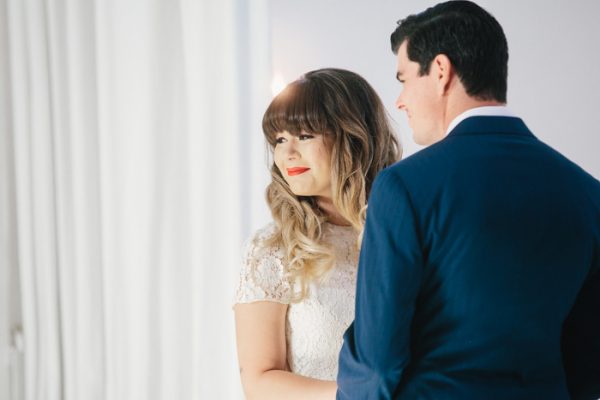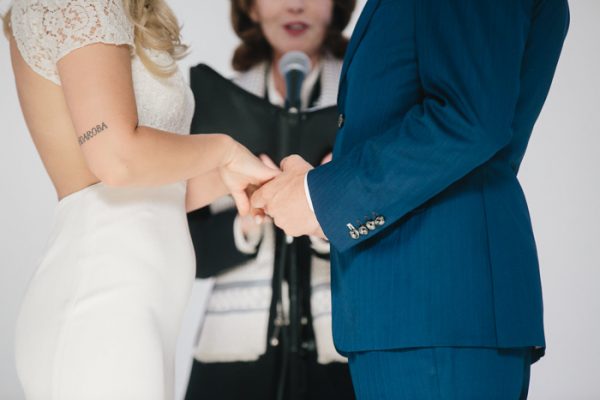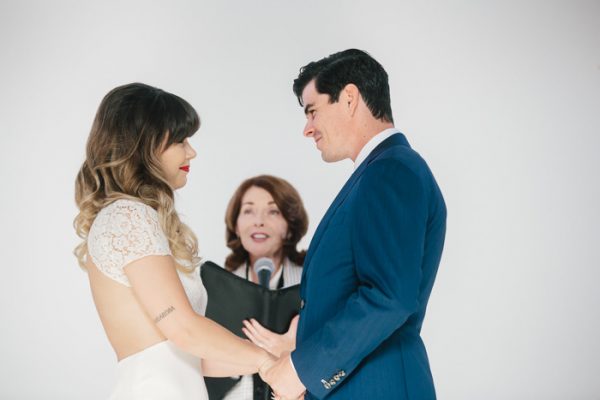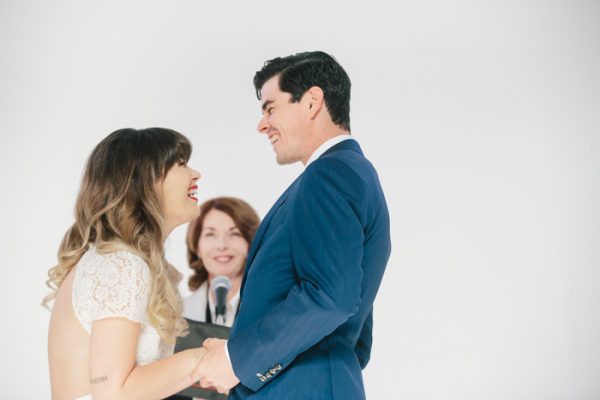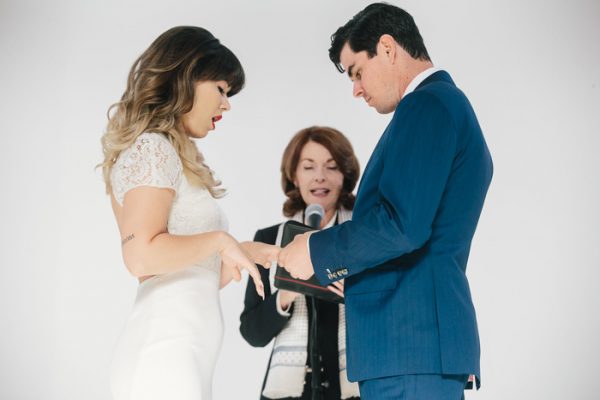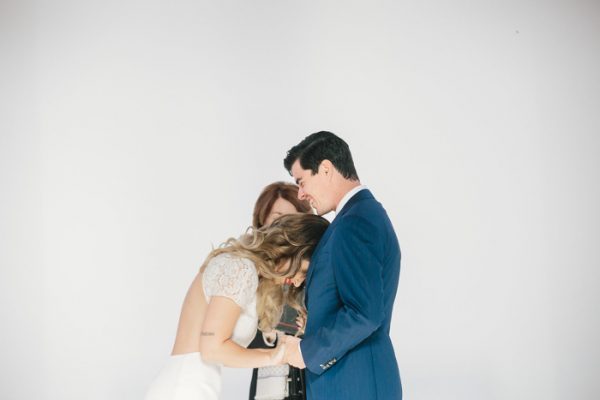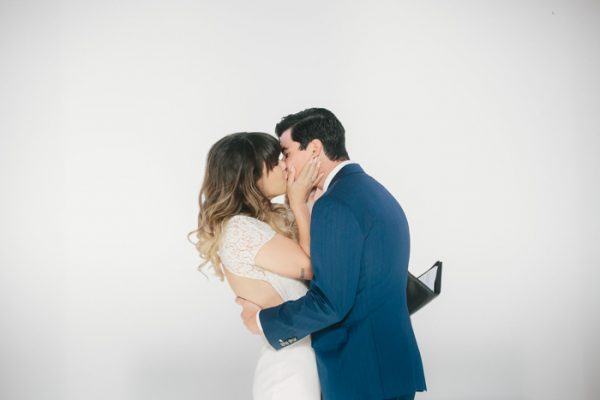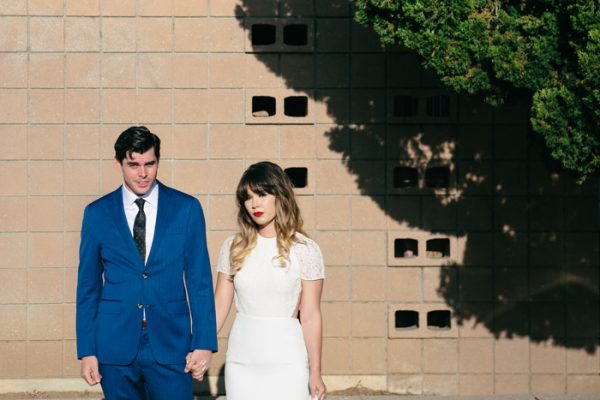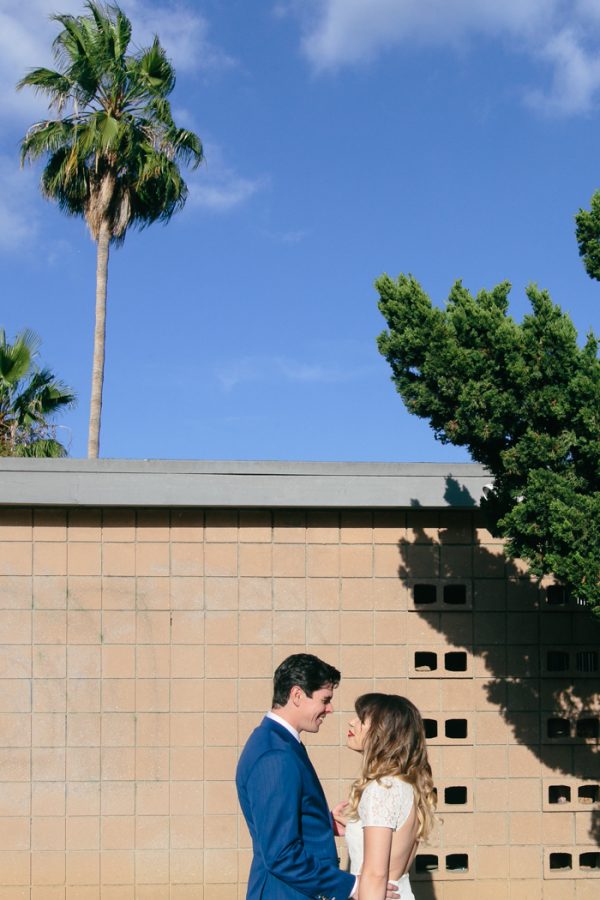 My husband and I both despise posing for photos and she and Sean made it so quick and painless and allowed us to get right back to the party! She was so patient, and her calming energy quieted my bridal mania throughout the entire day. Her creativity and talent shine through in our portraits that ended up being so unique, and so true to Cody and I as people.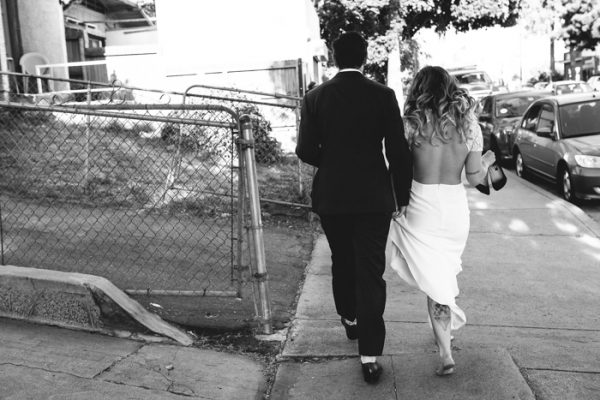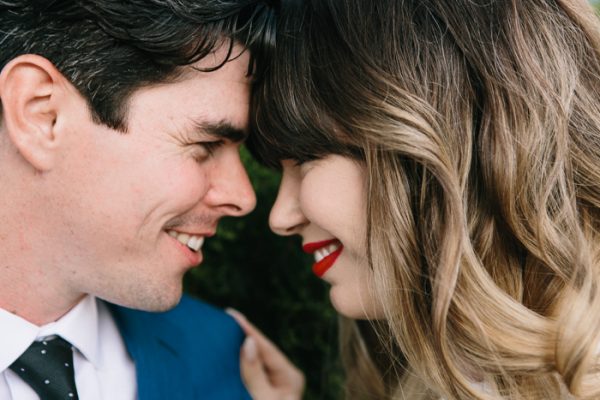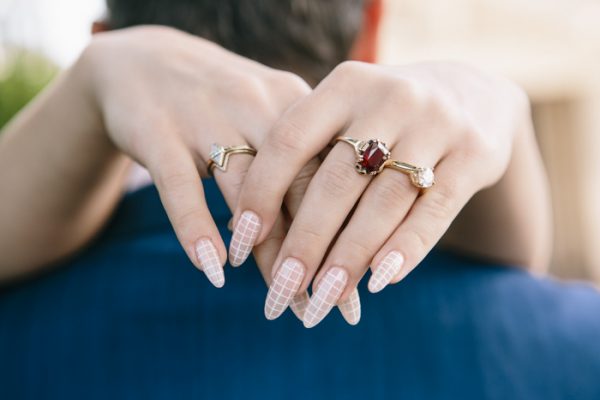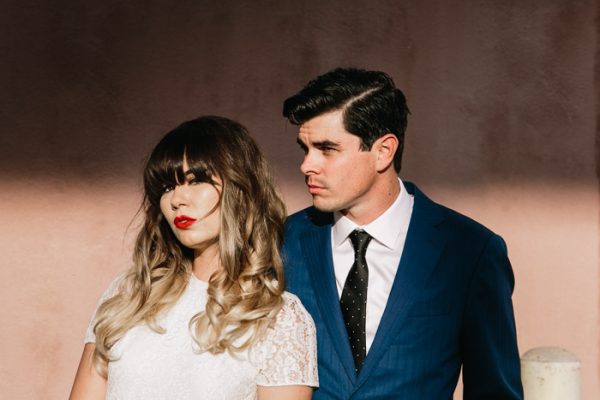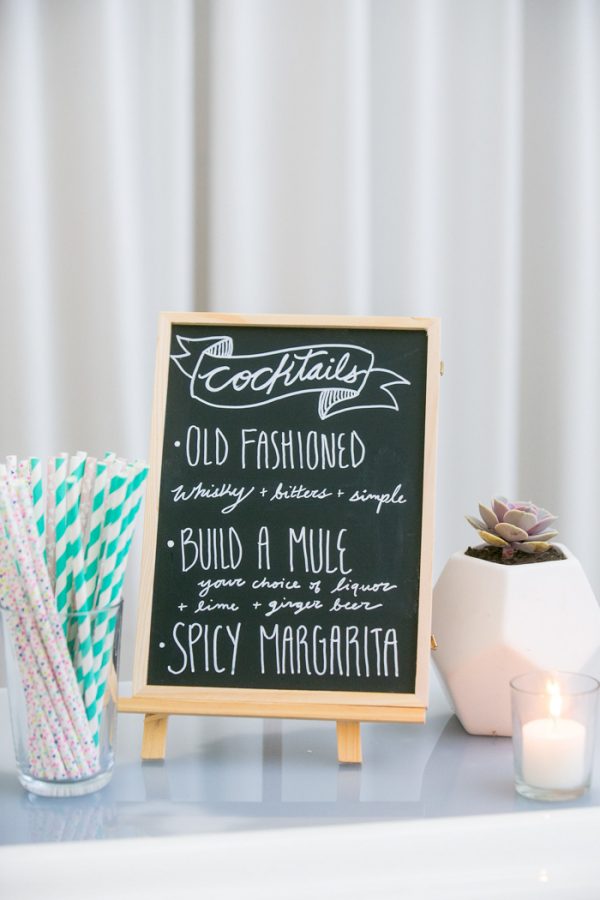 We wanted more than anything for our wedding to be fun. We wanted a summer party full of the people that we love most in the world. It is why we decided to have an intimate guest list and to serve tacos and margaritas. We wanted there to be good music, good food, good drinks and good friends. We felt that all the other details would sort themselves out.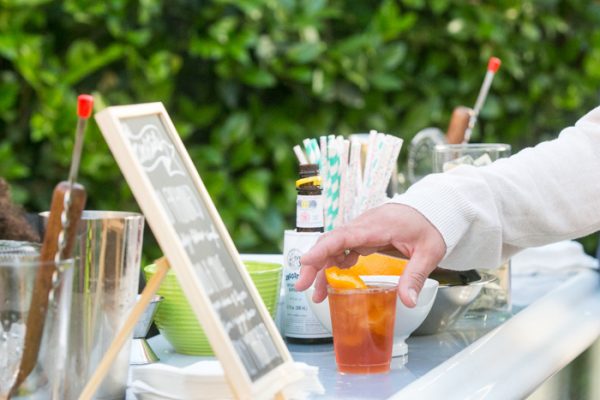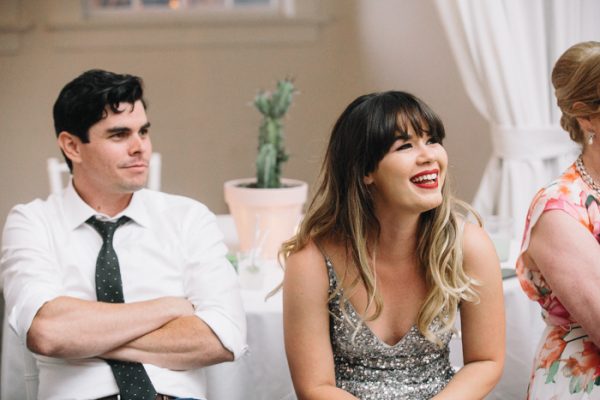 There can be so much pressure and expectation when planning a wedding. I kept myself sane by having the presence of our friends and family be the only real priority. It is the one day of our lives that we can have all of the people we love most together with us, and acknowledging that brought me a lot of peace. If everything had gone wrong on the day of the wedding, and we had to serve pizzas and malt liquor next to a boom box, I really believe that we would have enjoyed it just the same. Let the details remain details!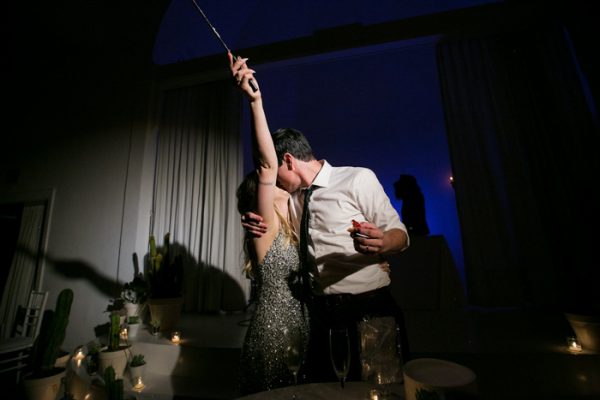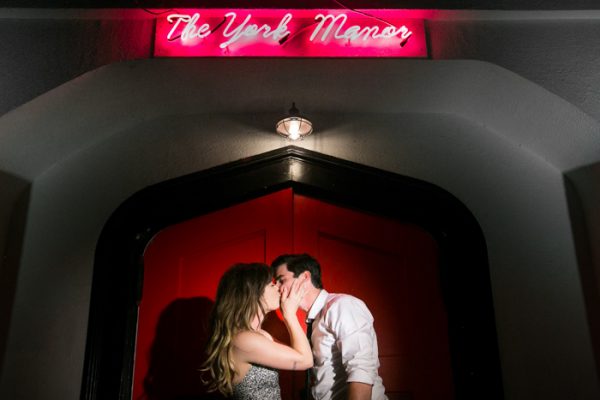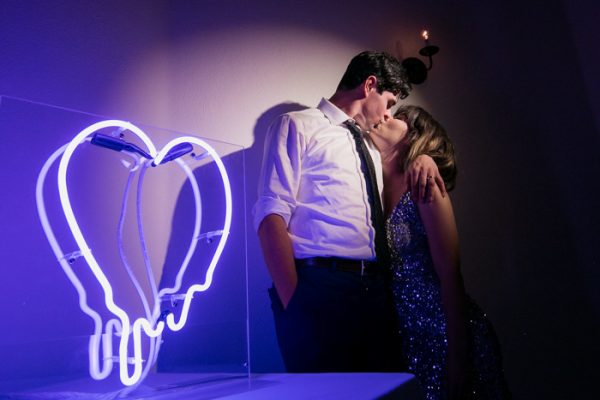 Congrats to Rachel and Cody and special thanks to Even Keel Imagery for capturing this beautiful day ! For more stylish summer reception inspiration, check out this stylish and colourful California wedding at the San Diego Botanical Gardens.