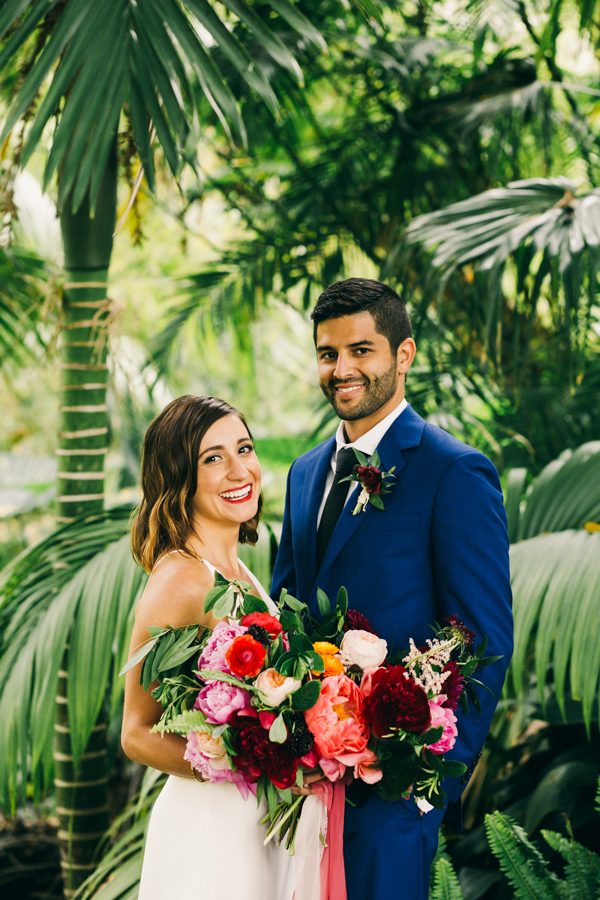 Leah and Sach's bright jewel toned wedding beautifully blends the groom's Indian heritage and the bride's love for contemporary textures! The wedding's florals created by The Dainty Lion incorporate lots of greenery and pops of color that we think complemented the San Diego Botanic Gardens perfectly. Thoughtful bar and food menus, a very personal ceremony, and the cutest guestbook table are a few details that totally made Leah and Sach's wedding special to them. From first look to first dance, photographer Hannah Costello captured every romantic and botanical moment of the couple's day!
The Couple:
Leah and Sach
The Wedding:
San Diego Botanic Gardens, San Diego, California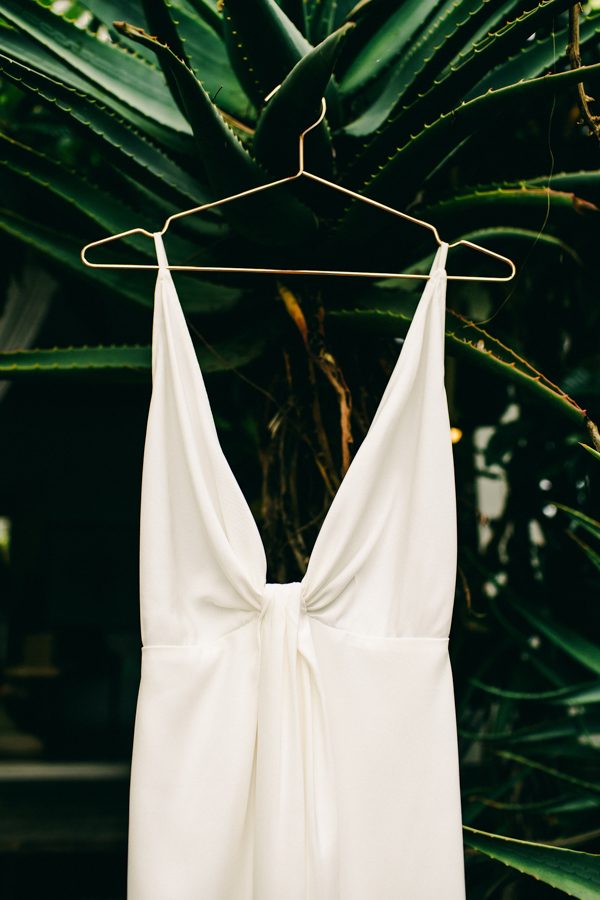 The most important aspect while wedding planning was to ensure each decision we made was going to be an expression of ourselves, both as a couple and as individuals. From the farm-to-table food to the indie music to the elegant yet approachable vibe, we wanted each piece to reflect what lights our fires and what makes us who we are! Also, we wanted to simply throw a super fun dance party for our family and friends!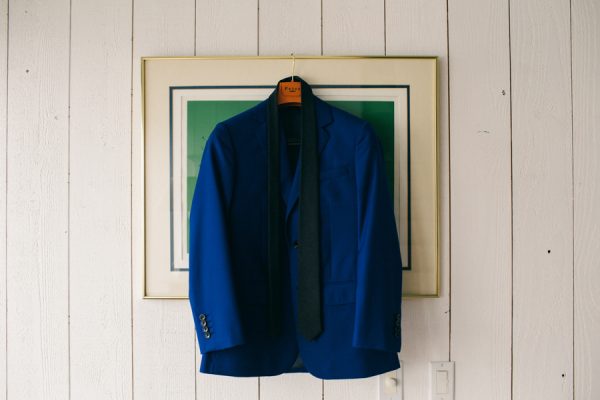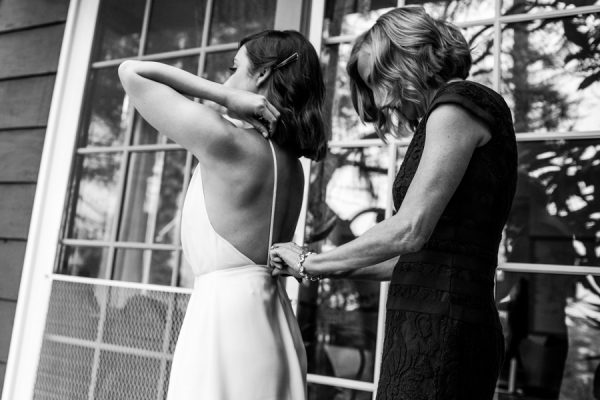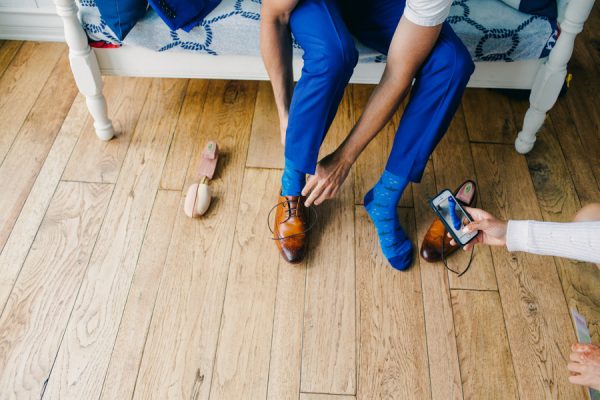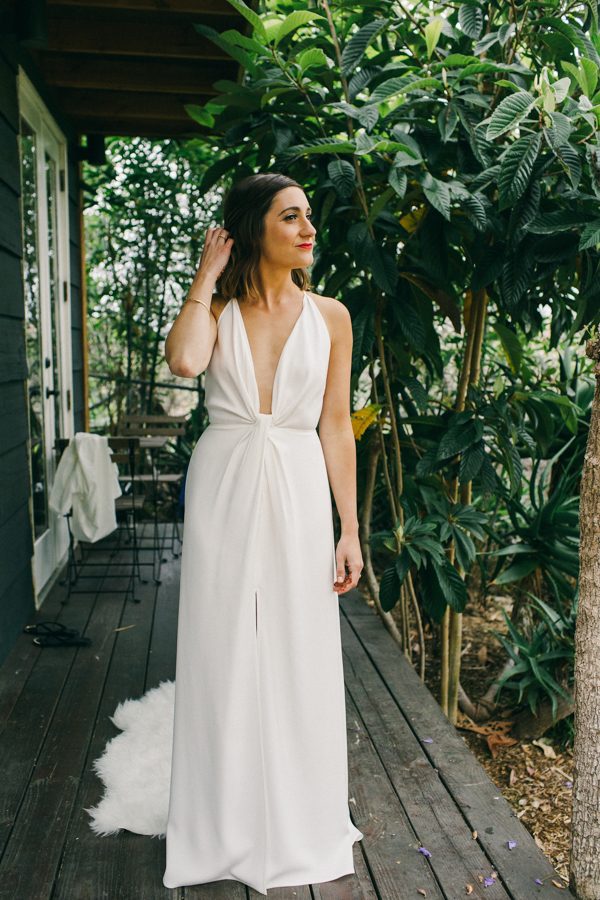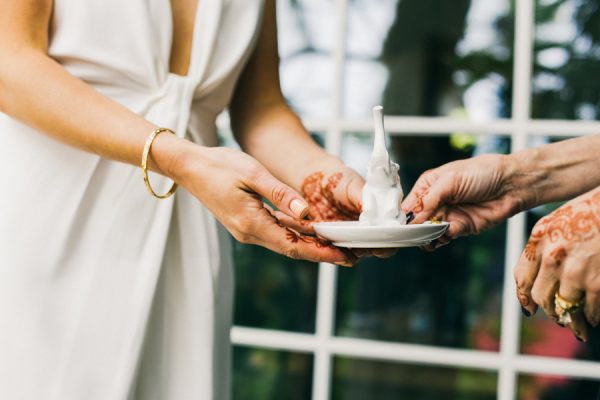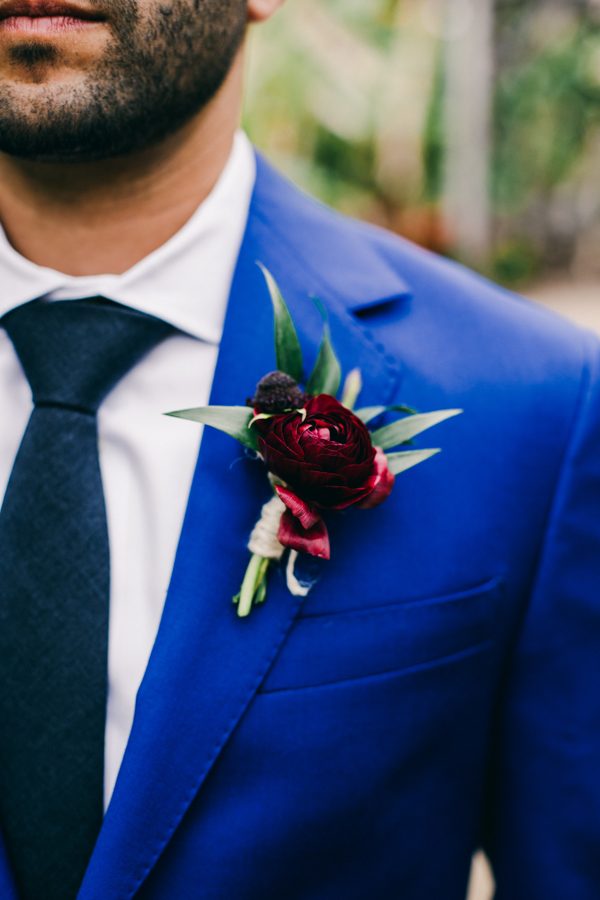 Our wedding colors were bright and poppy jewel tones! We chose this as a nod to Sach's Indian heritage and the bright colors that we'd fallen in love with during our travels to India.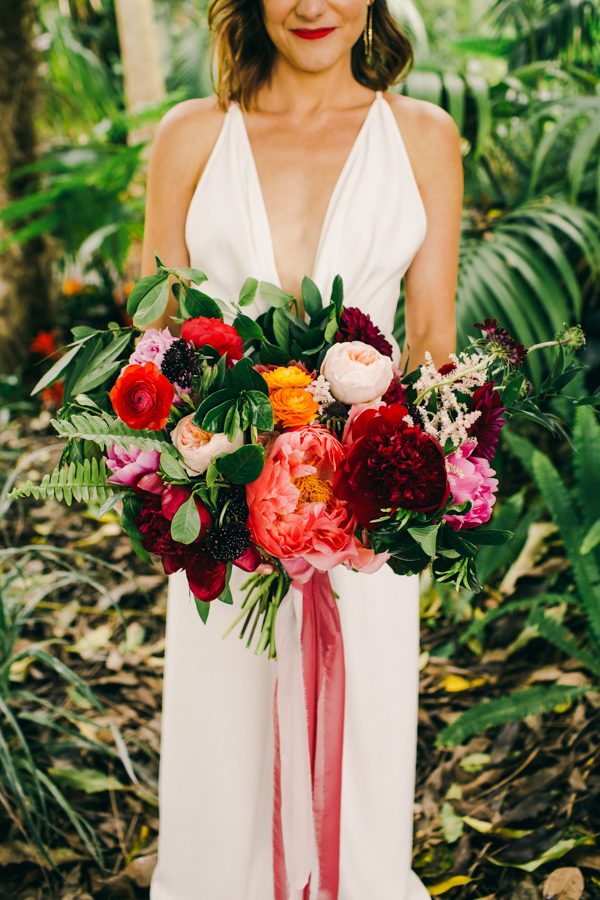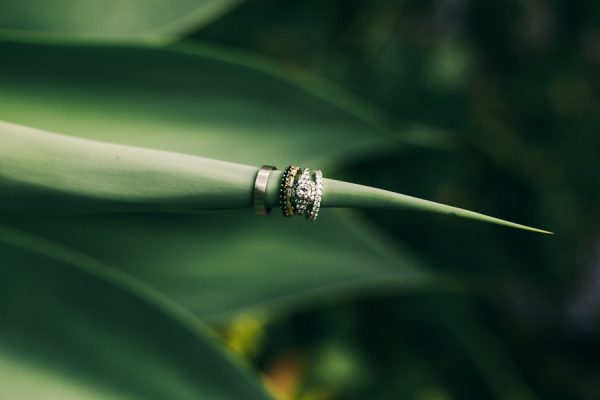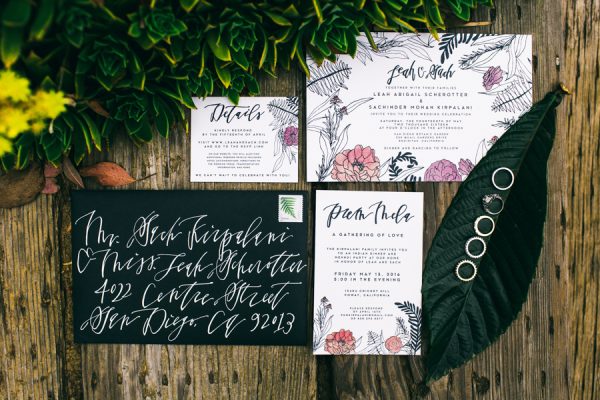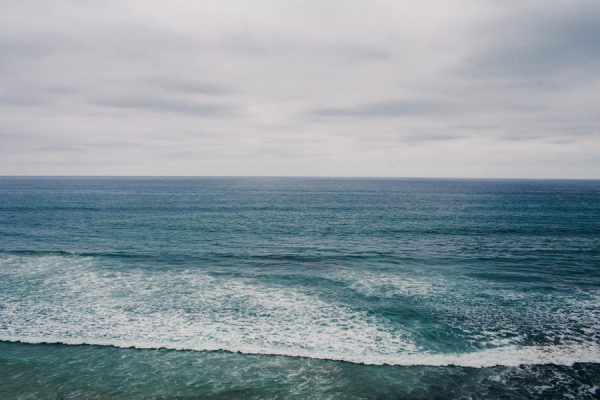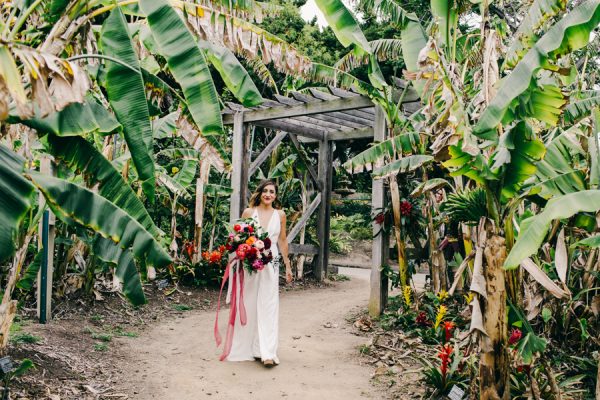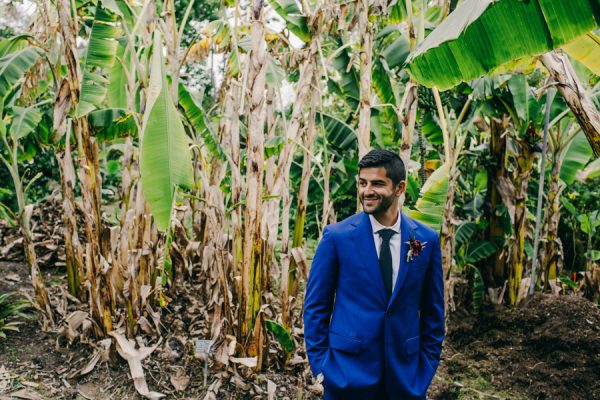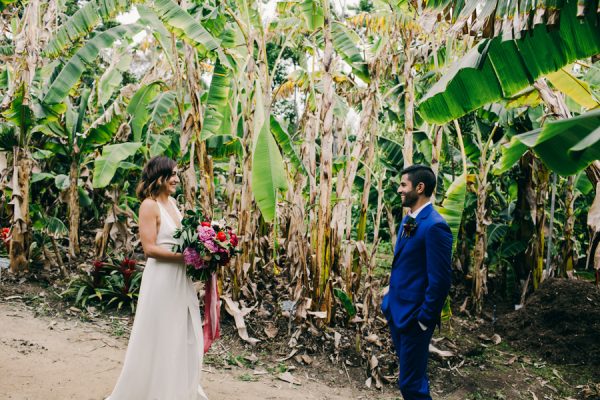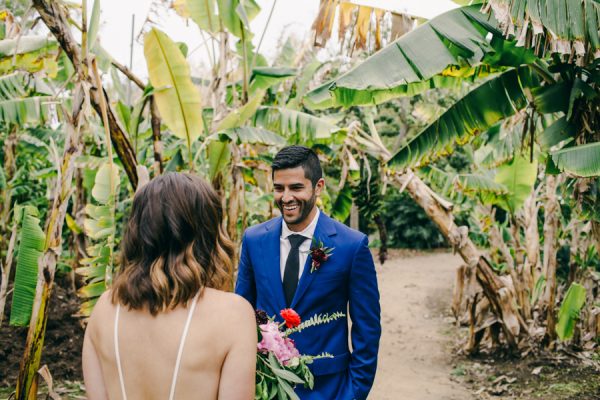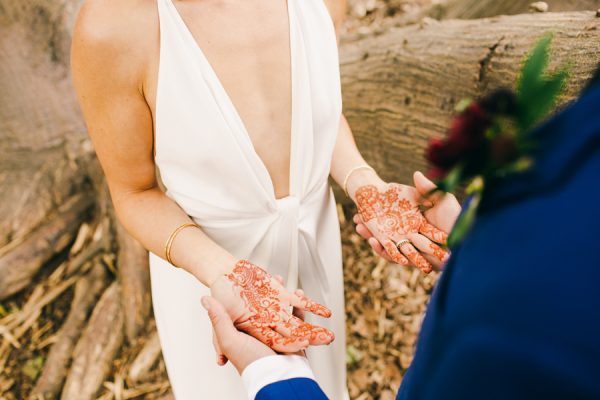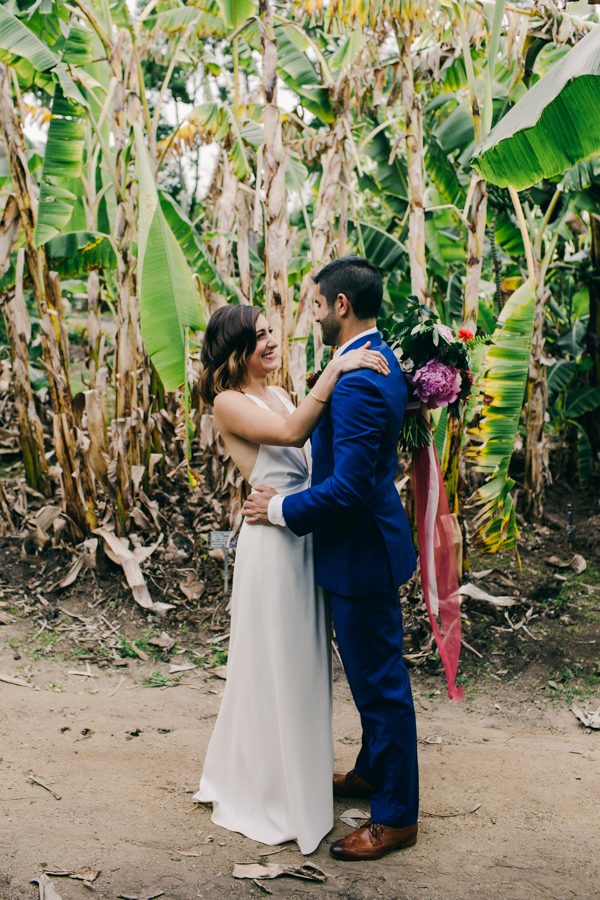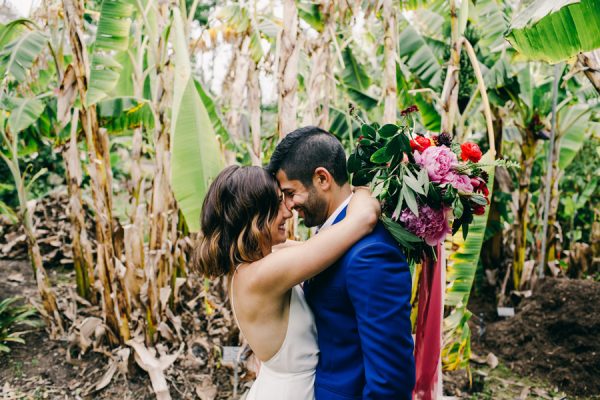 Our advice: Have fun with the process. Looking back, the days where we let any stress get to us was just not worth it. It's such a special time that you'll never get to experience again and focusing on the excitement and love pays you back 10 fold compared to focusing on the worry or stress. We were able to focus more on the excitement by utilizing a very detailed to-do list in the weeks leading up. It kept us sane!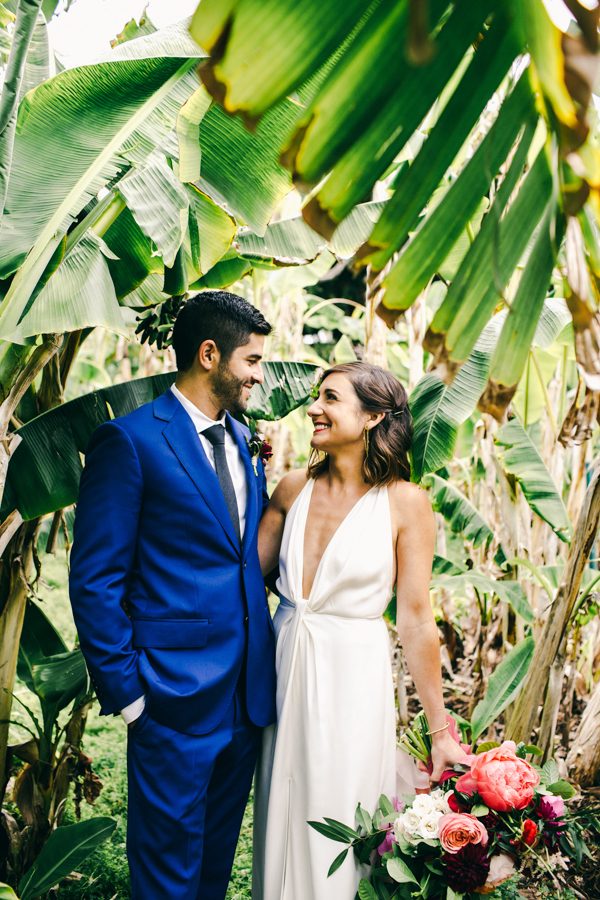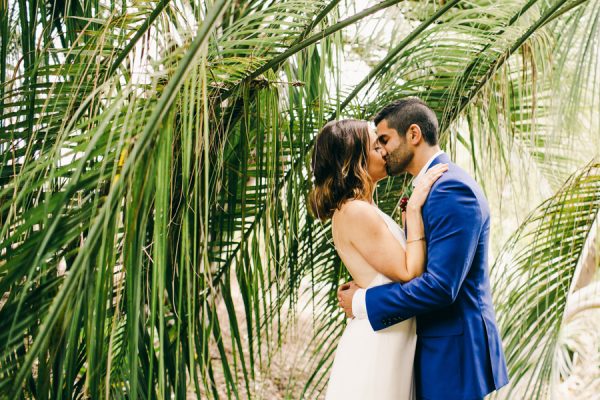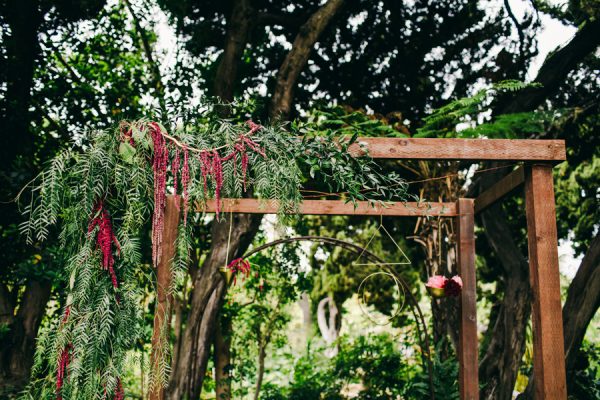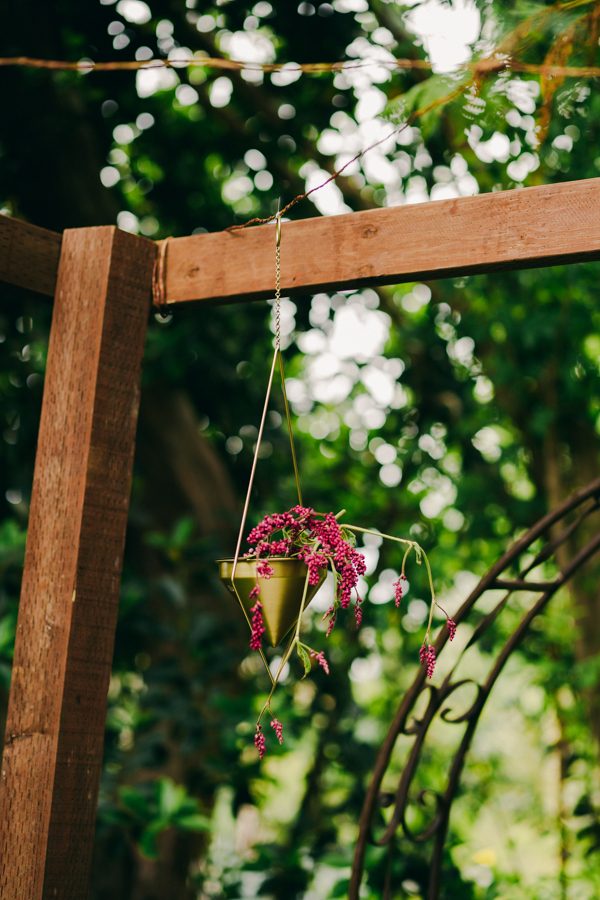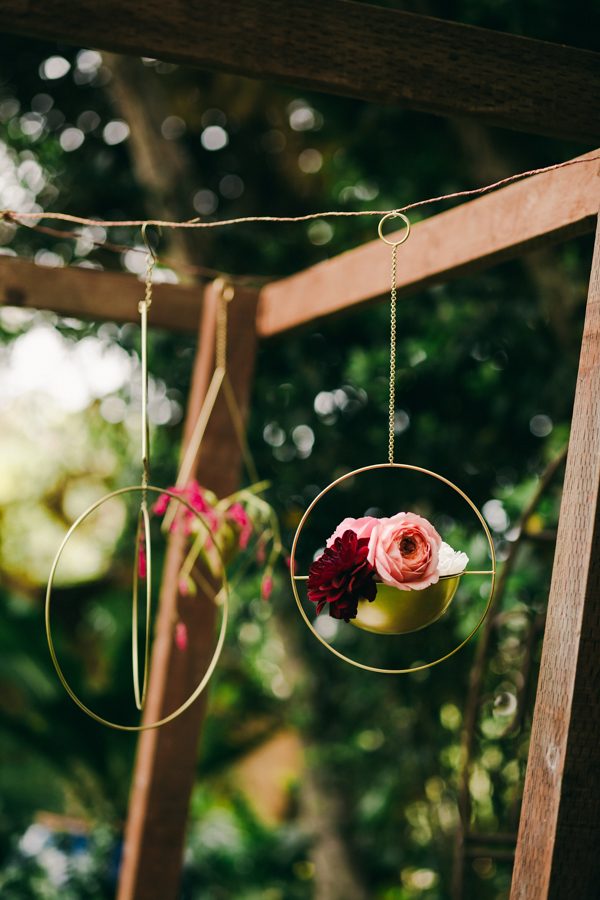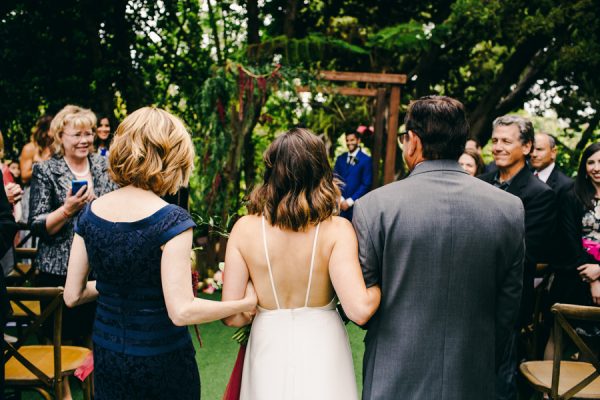 We would both agree that the most memorable part of the day was the ceremony! We'd imagine not many couples would choose the ceremony as the highlight, but our team did such a fantastic job of creating such an intimate setting in the gardens. From looking out during the ceremony and seeing the faces of all our friends and family to the words that our officiant and friend, Chris, spoke about our love story and the people in our lives… It felt like a very special gathering with the best people in our worlds!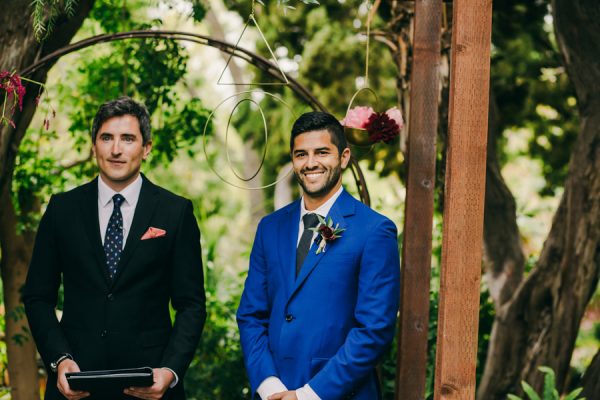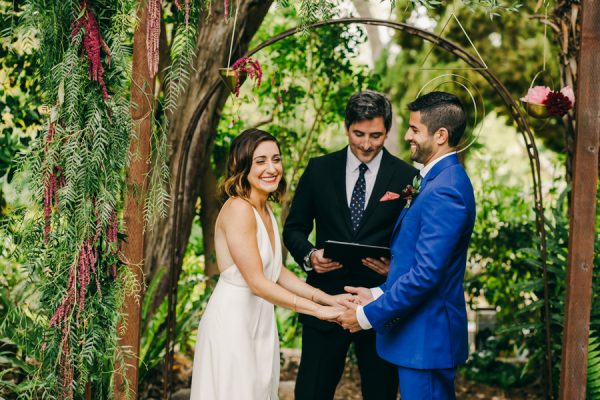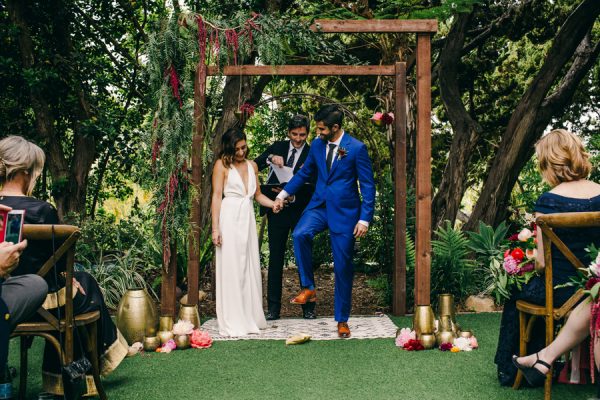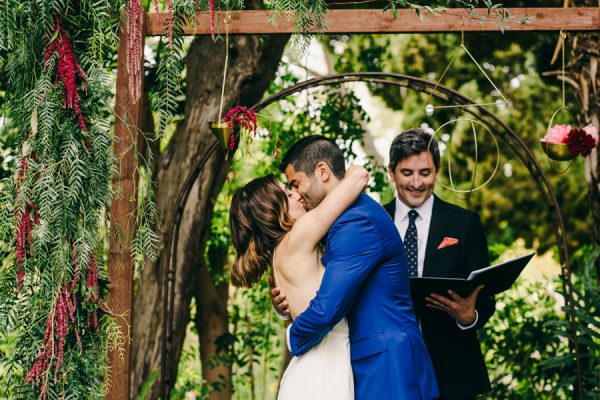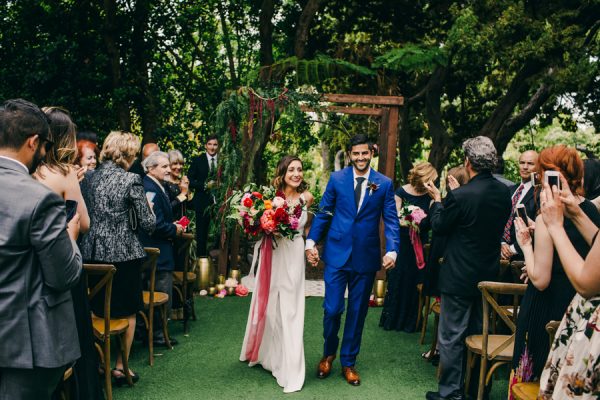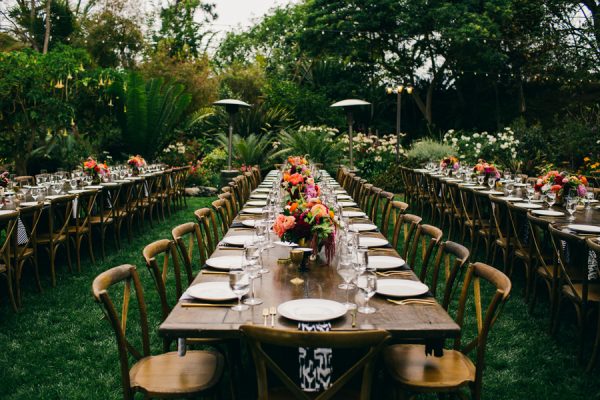 We DIY'ed the escort cards! We purchased 1"x1" wooden blocks and sliced a slit halfway down the center. We then dip-dyed the blocks in fuchsia and burgundy Rit Dye, while spray-painting the others gold. These held the escort cards, where we used as many of our guest's nicknames as we could!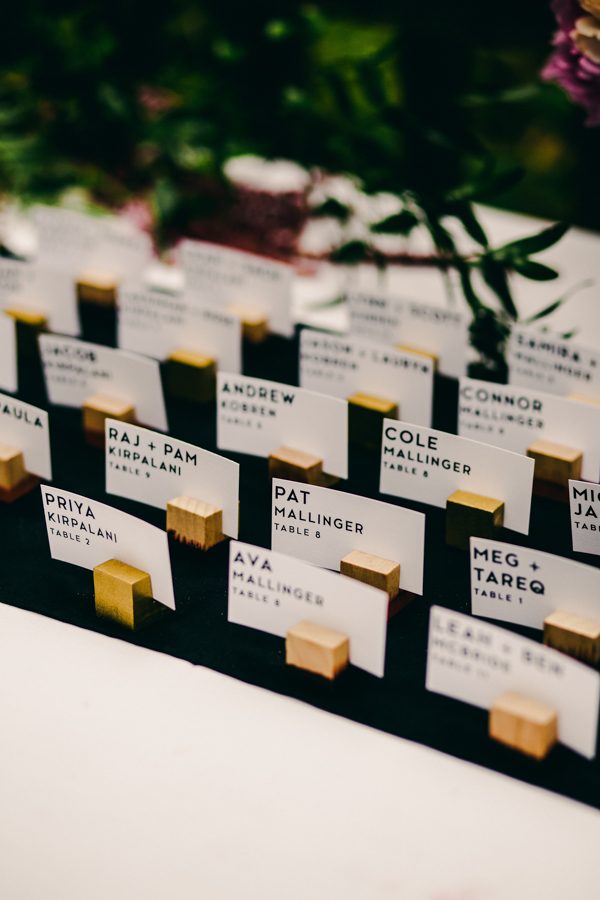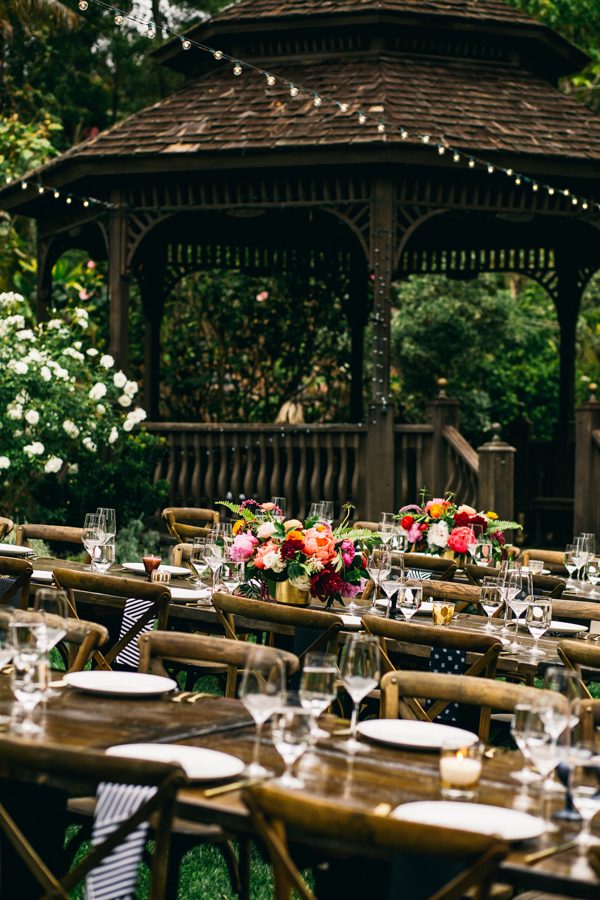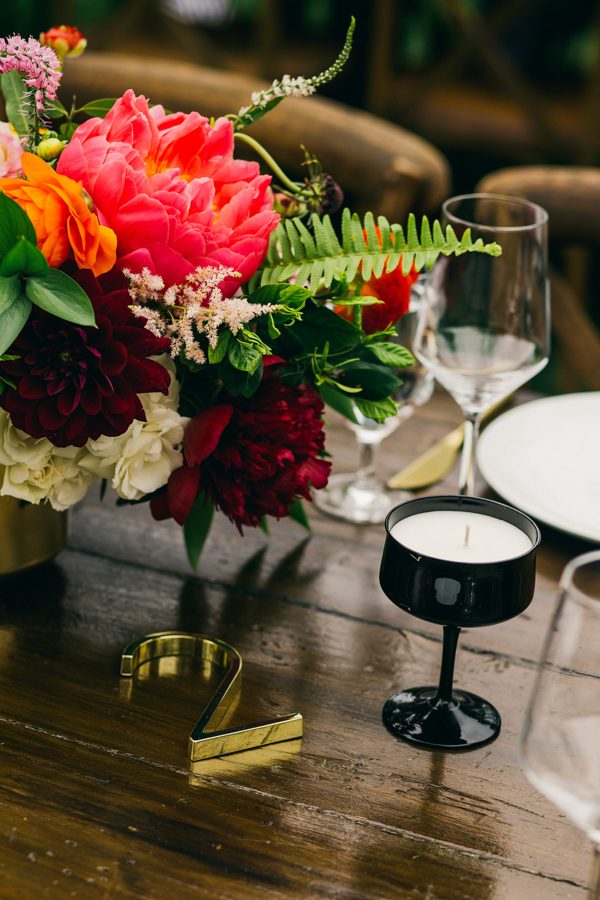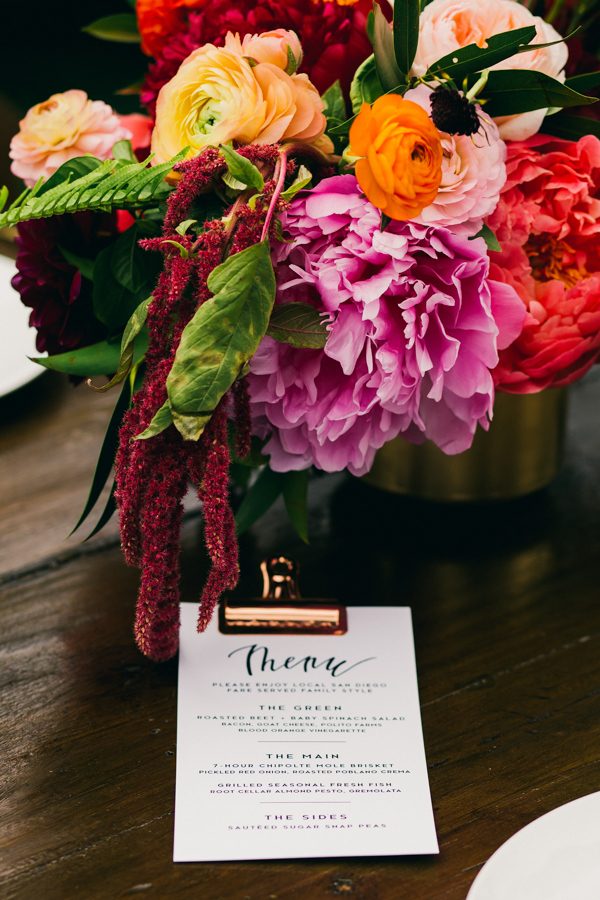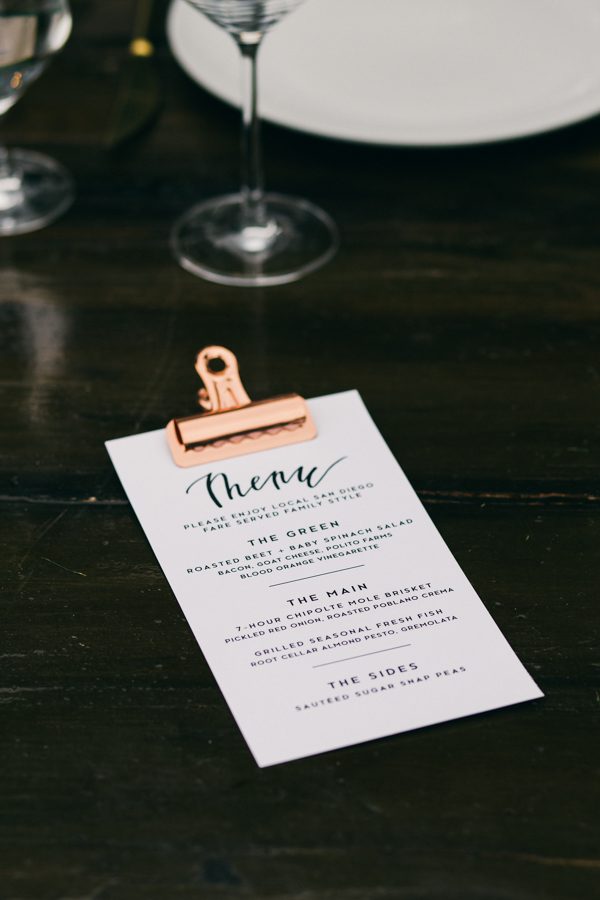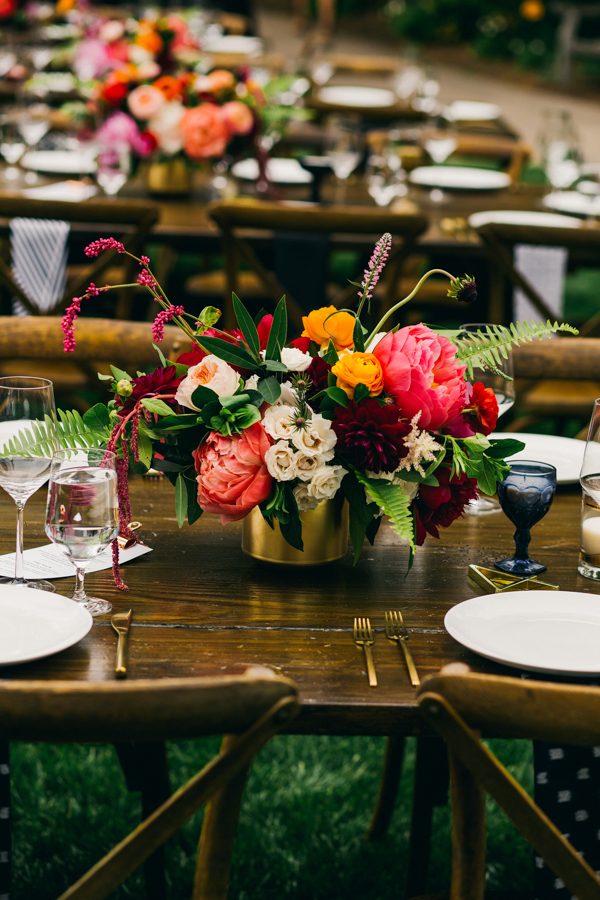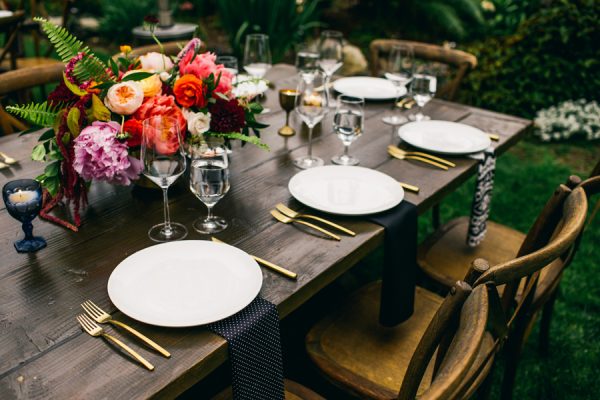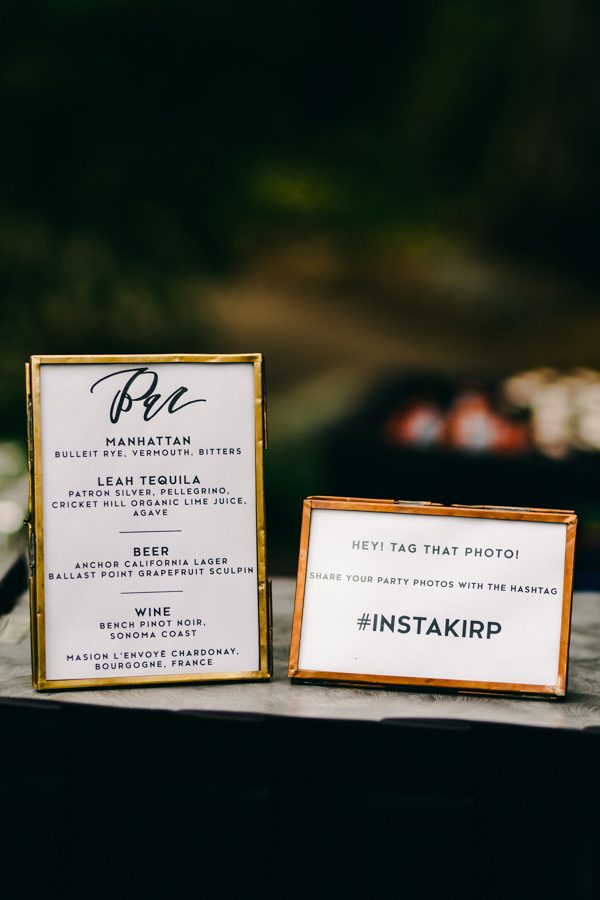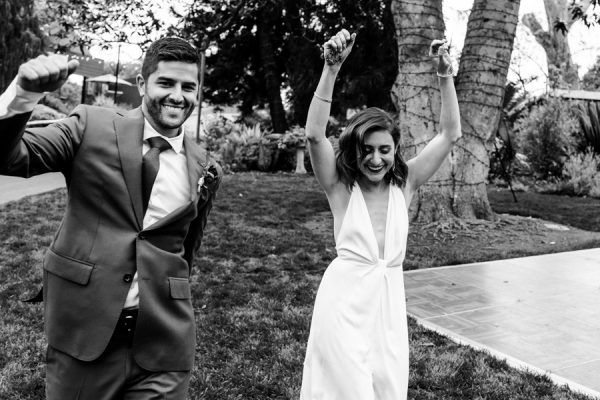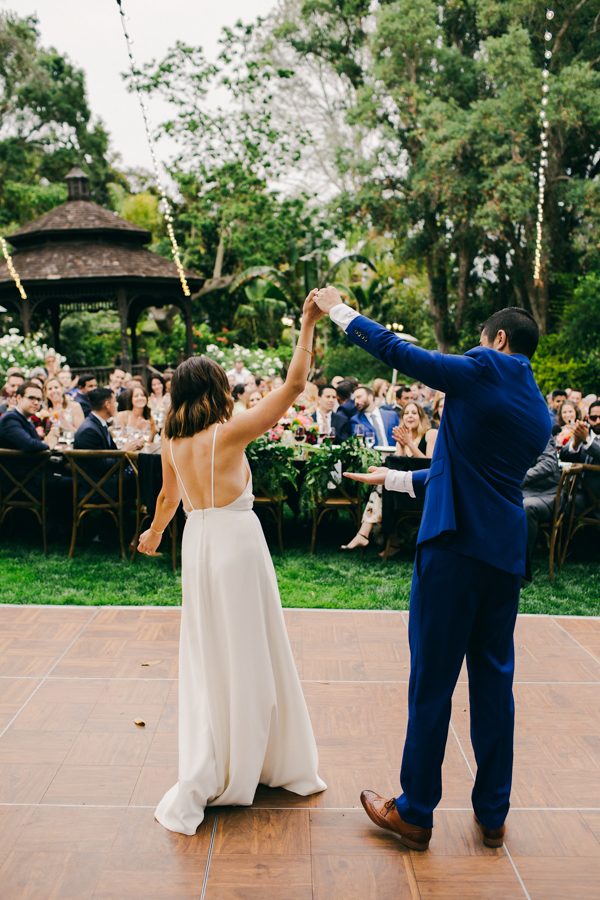 Processional: Beach House – Take Care
Recessional: BØRNS – Past Lives
First Dance: Ray LaMontagne – Hold You In My Arms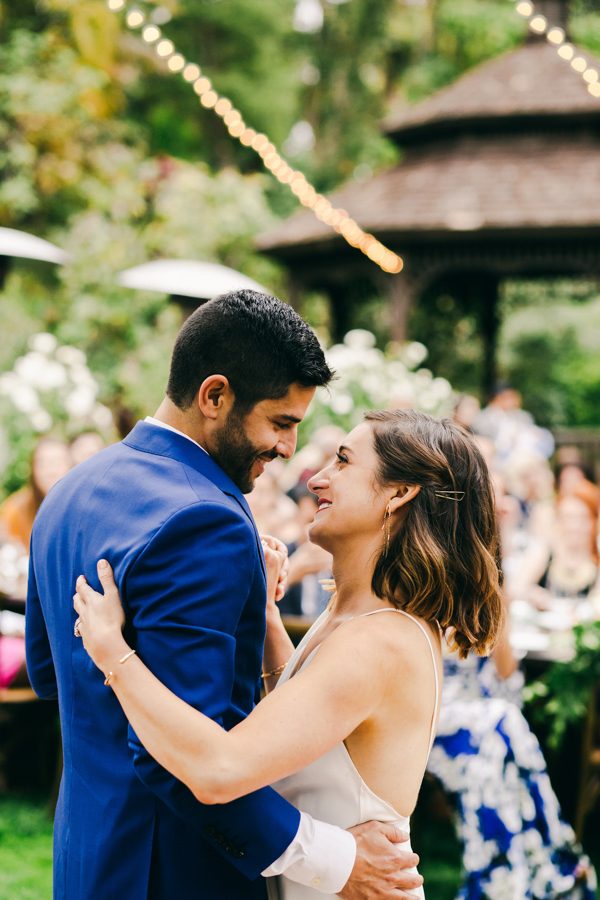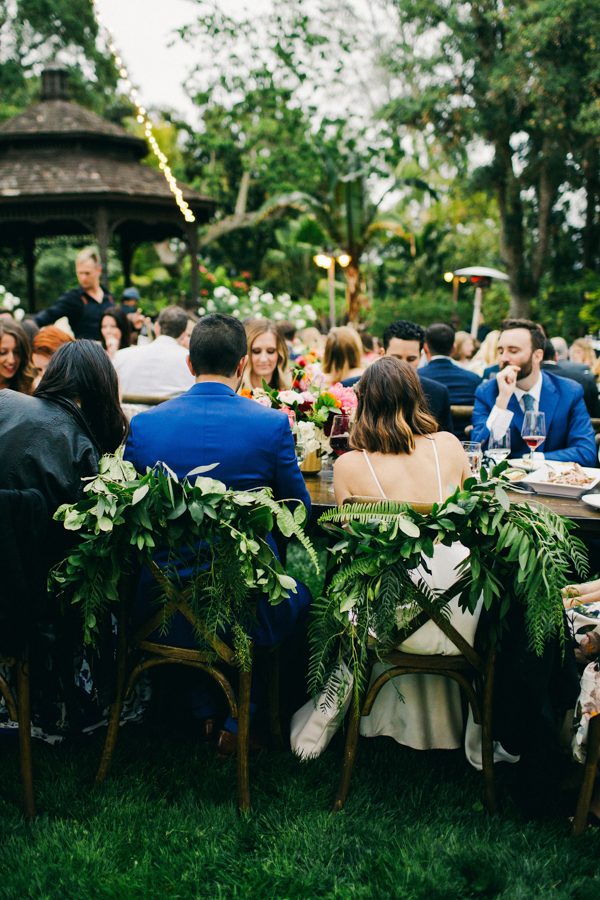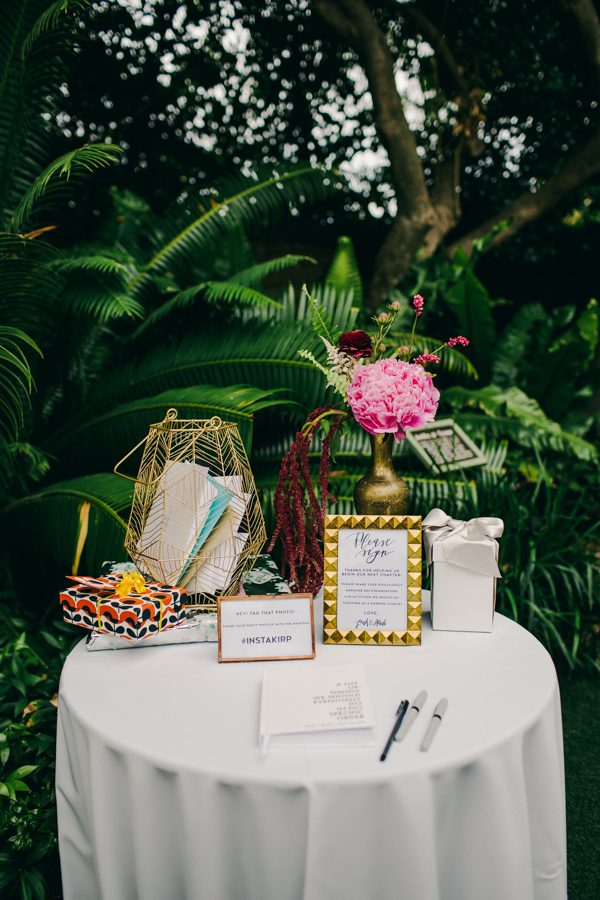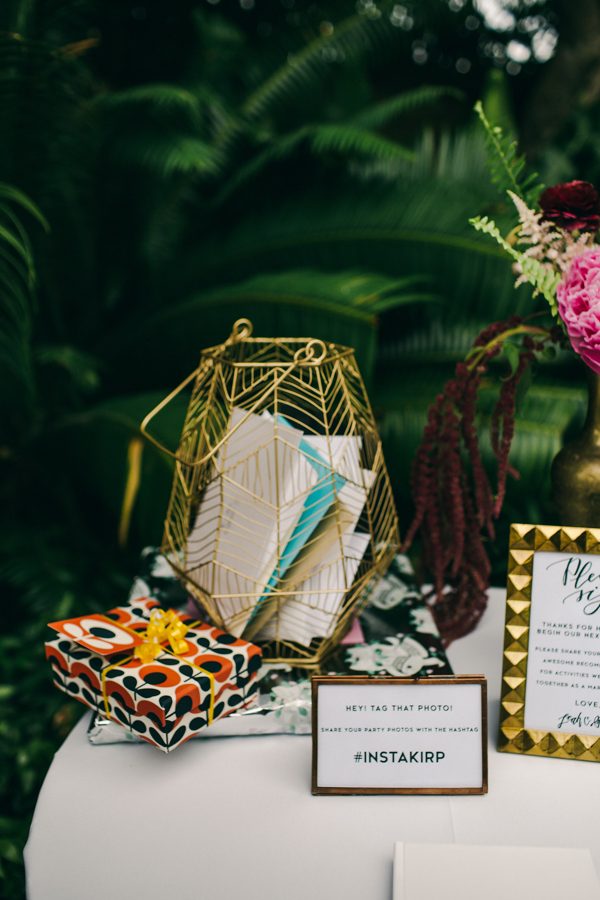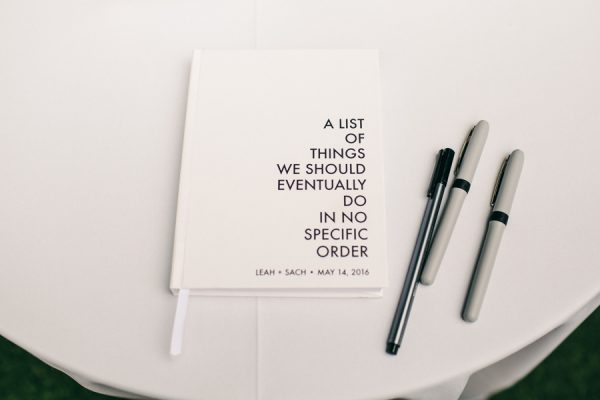 Sach loves sharks, so I recruited one of our cousins to come out during the dance party in a full Left-Shark costume! It was epic and definitely stirred up the dance floor during some Katy Perry!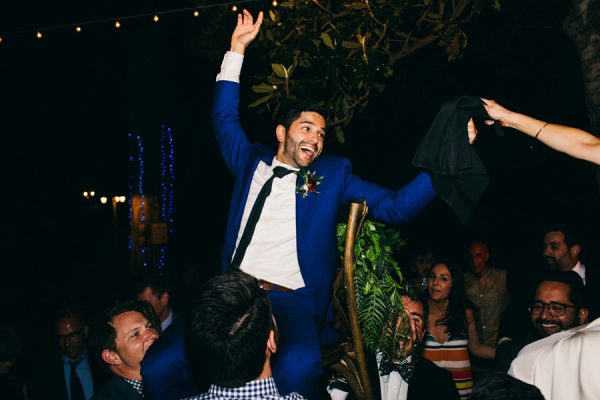 Working with our photographer Hannah the day of was like hanging out with our best friend. We had done our engagement photos with her a few months prior and really got to know her on a personal level. This, along with her warm personality, allowed us to feel completely calm and comfortable; we giggle with her the entire time! It was so fun watching HER have so much fun!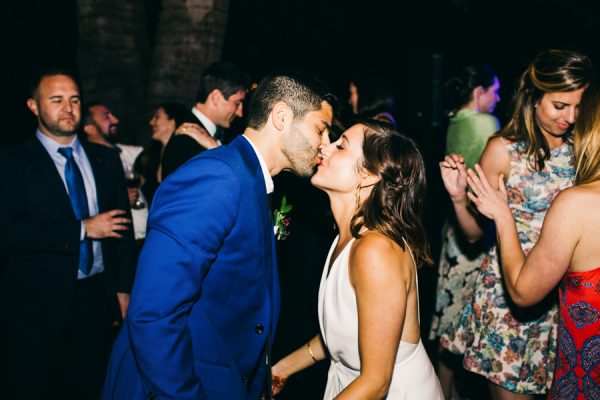 Congratulations to Leah and Sach, and a huge thanks to photographer Hannah Costello for sharing this wedding with us! Love this wedding's playful color scheme? Then you've got to see this intimate pop-up elopement in Palm Springs, California!