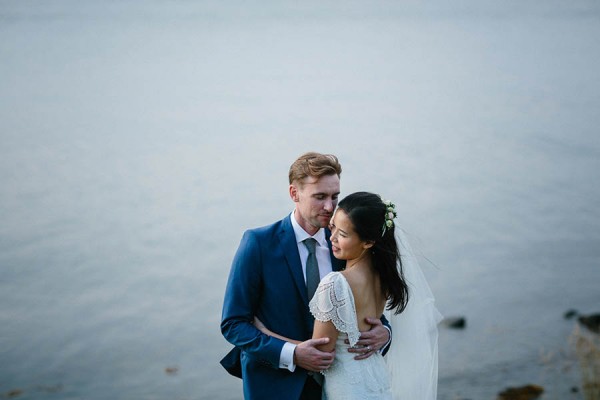 Wanting to give their out of town guests the best taste of Stockholm, Katrina and Martin had their wedding at Dalarö Skans. The added privacy of the island really stuck out to the couple, as they wanted to keep their ceremony and reception limited to the people who they couldn't see themselves without in the future. When planning, they left a lot of the specific details up to nature and practicalities, which suited them just fine. Therese Winberg Photography captured so many moments throughout the day, and now the couple has authentic and beautiful memories of their oh so special day.
The Couple:
Katrina and Martin
The Wedding:
Dalarö Skans, Stockholm, Sweden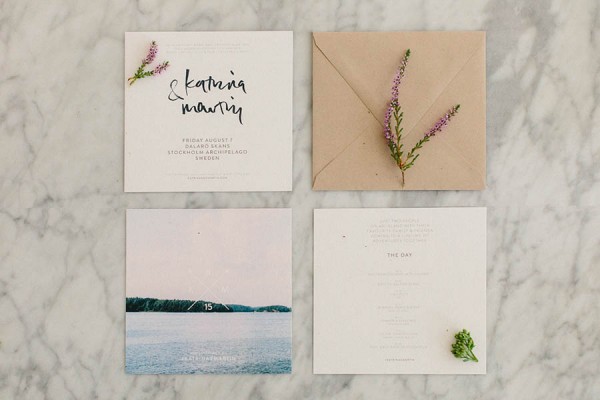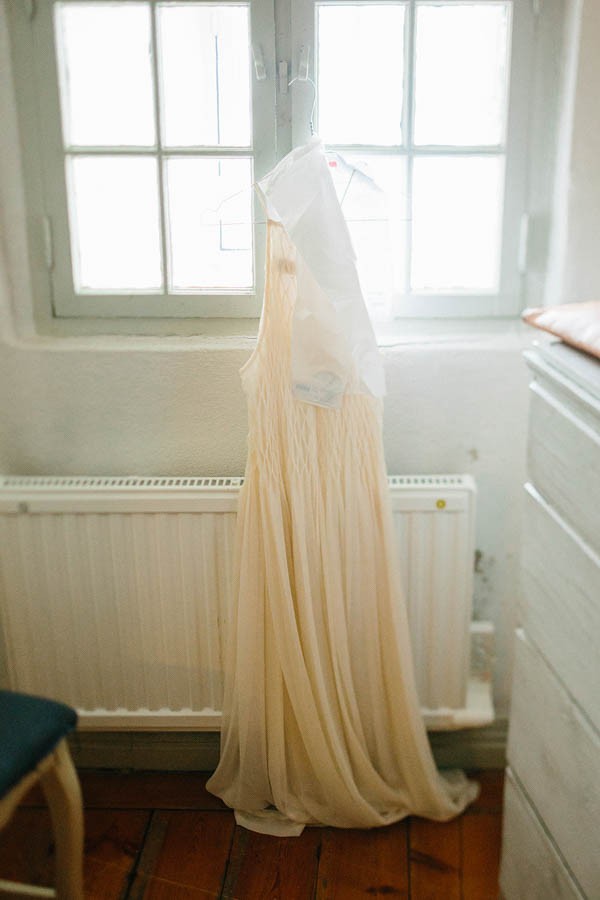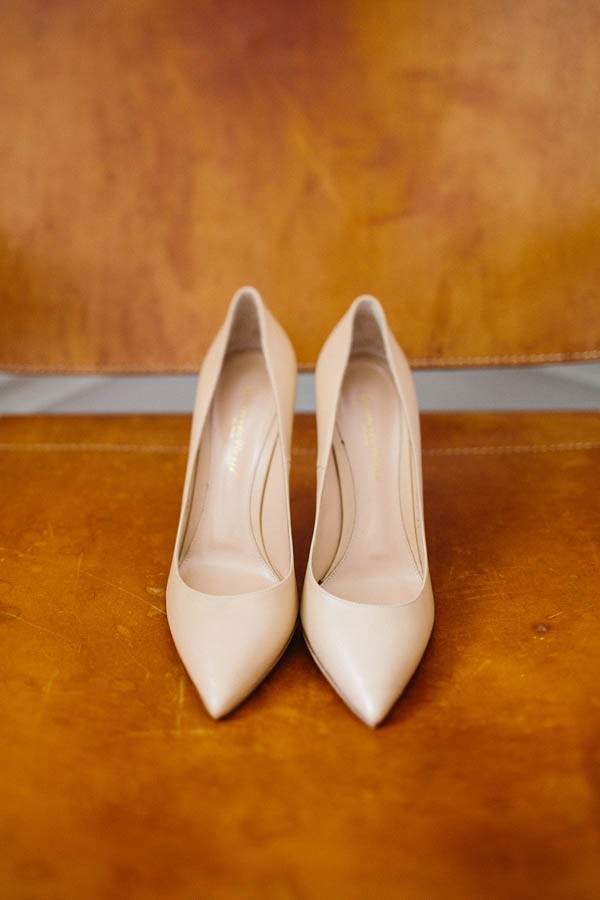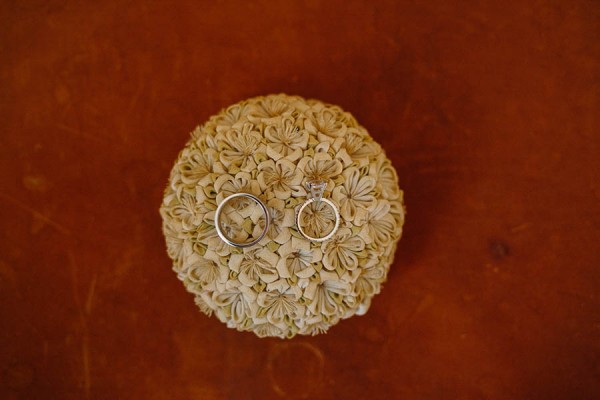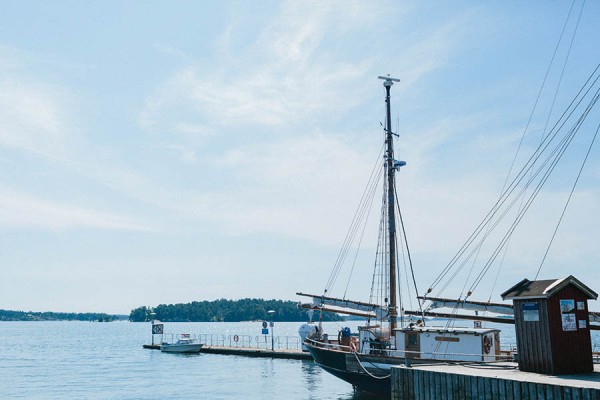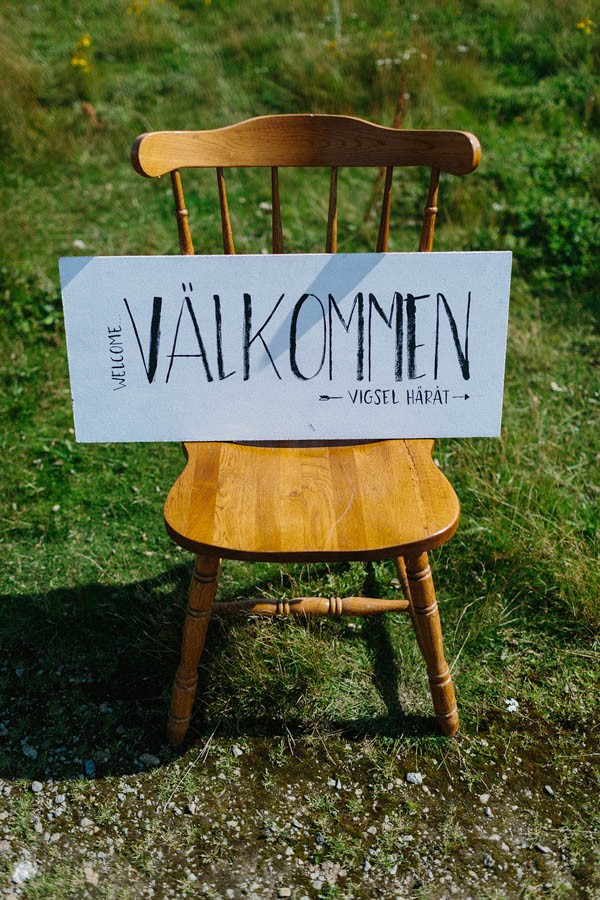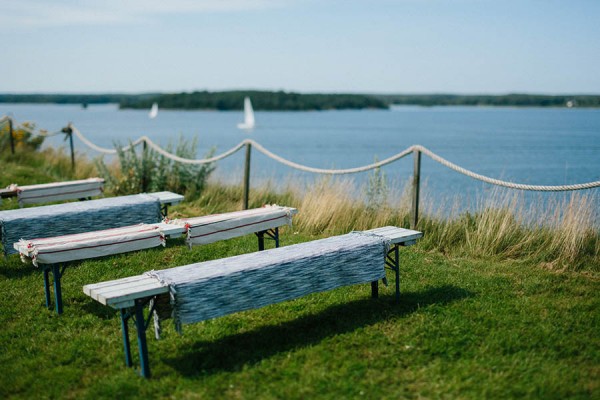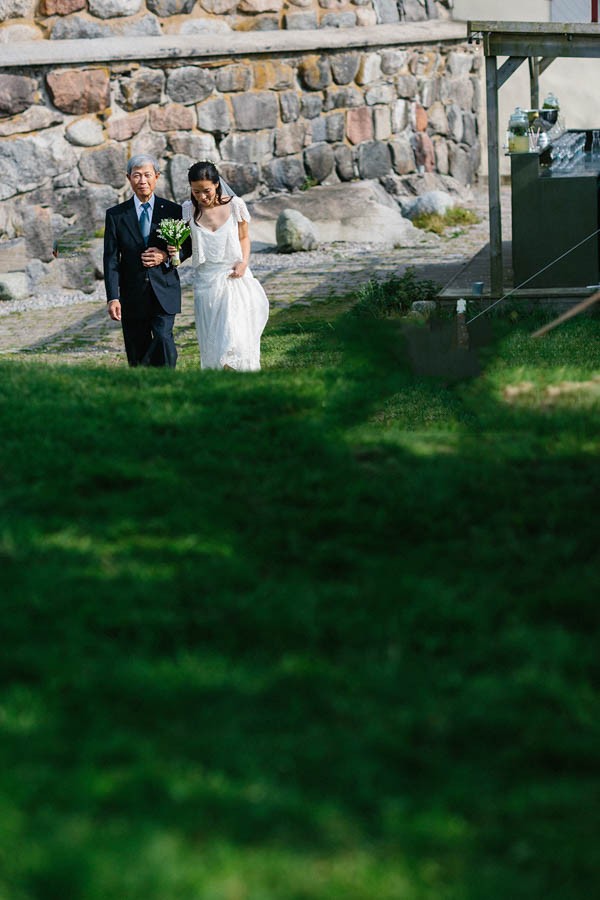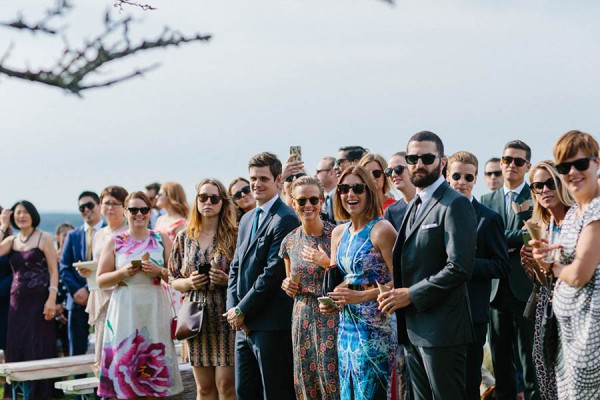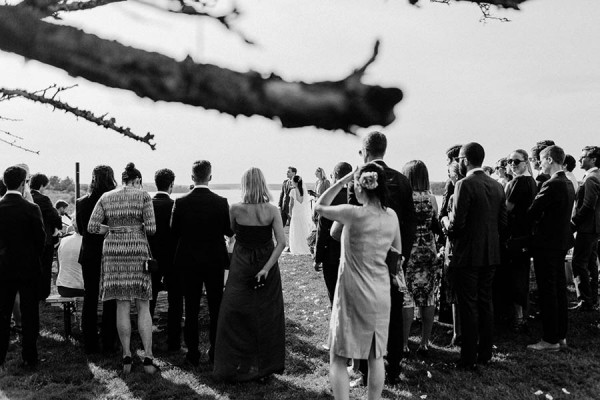 Martin's brother and friends soulfully aced playing and singing "What a wonderful world" mid-ceremony. It was a great chance to pause and "really look everyone in the eyes" (as the Swede's say)! To see family and friends we loved from all over the world together in one place for the first time was seriously magical.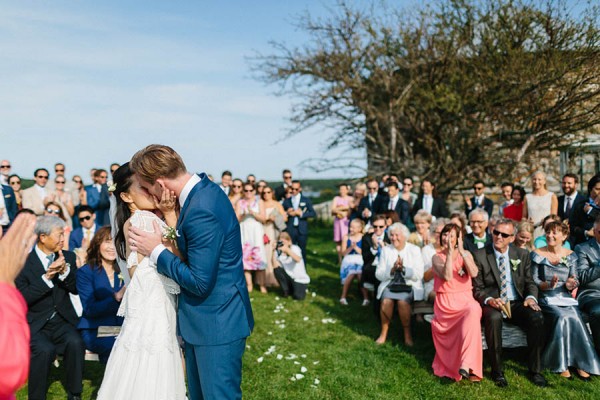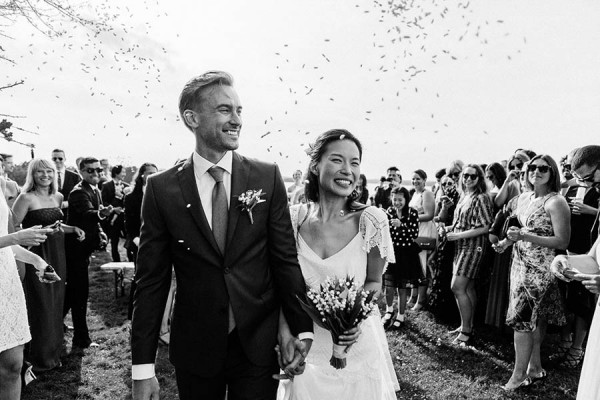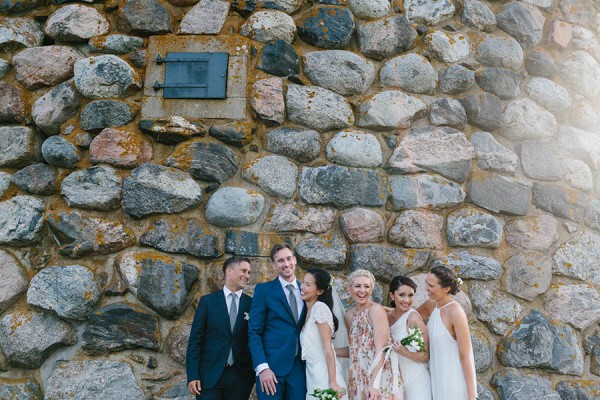 The island was so naturally beautiful we didn't have to do much. We stuck to whites and greens and a few pops of colour from Swedish wildflowers and berries our friends picked from their summer house. Also, our 3 bridesmaids lived in 3 different countries so we didn't want to try to match hues. I guess we left it to nature and practicalities which suited us just fine!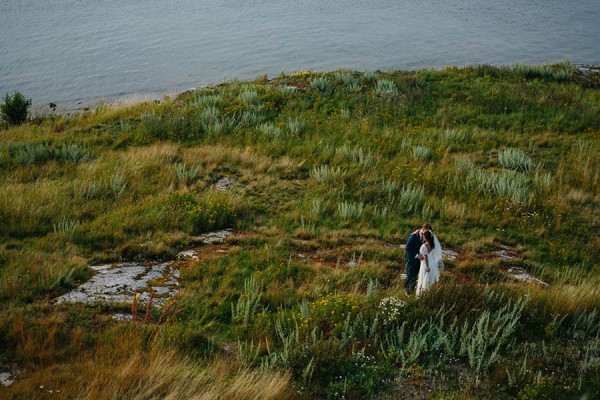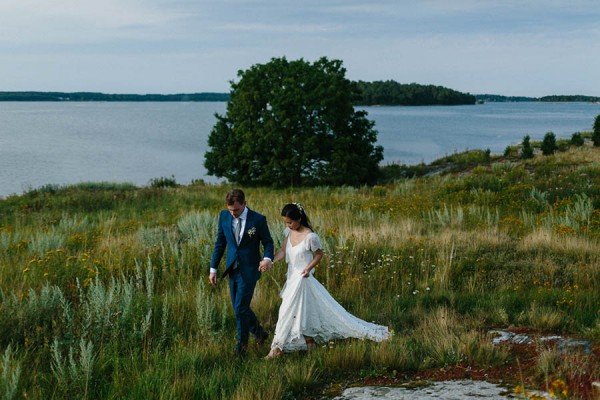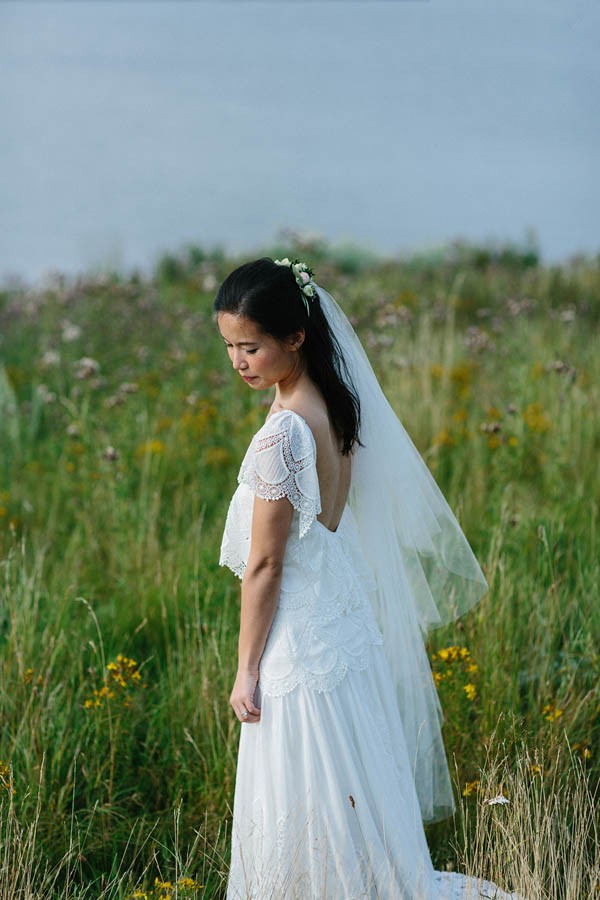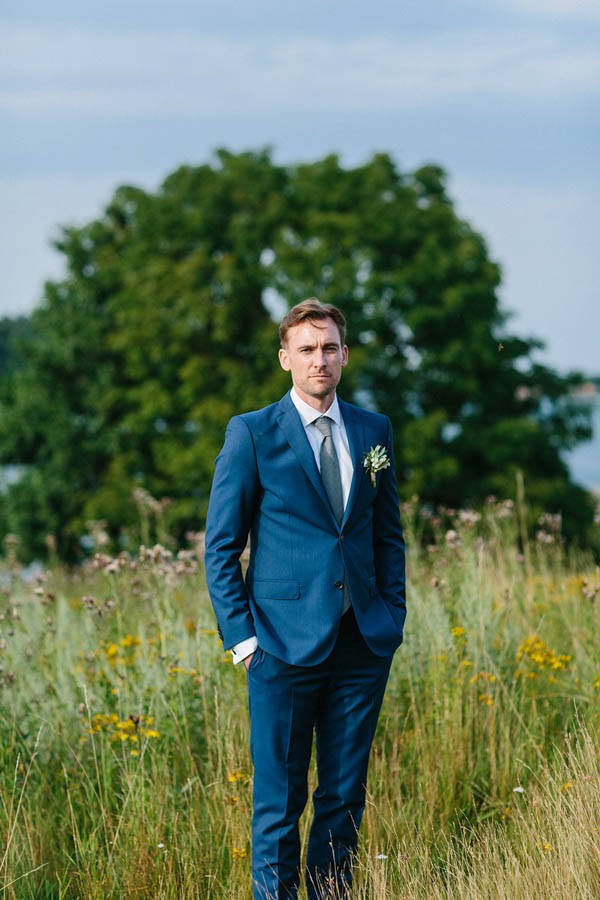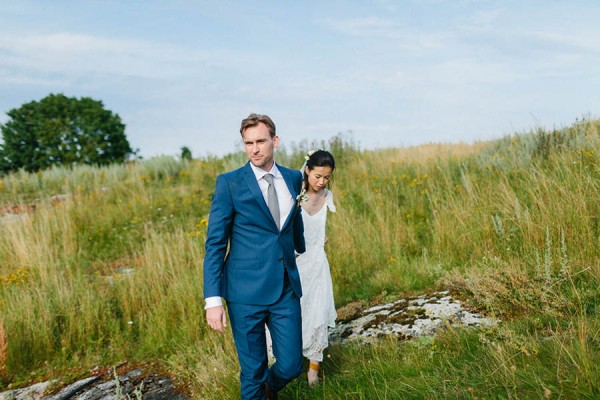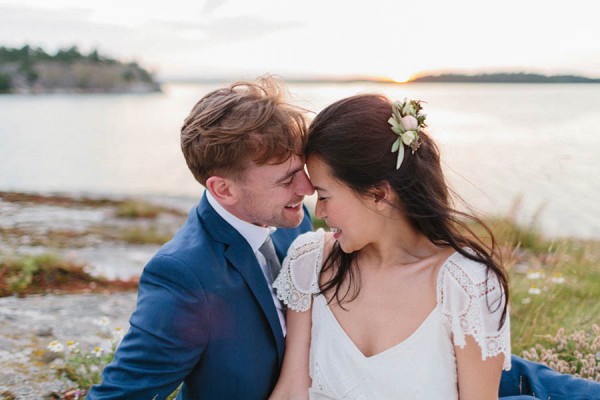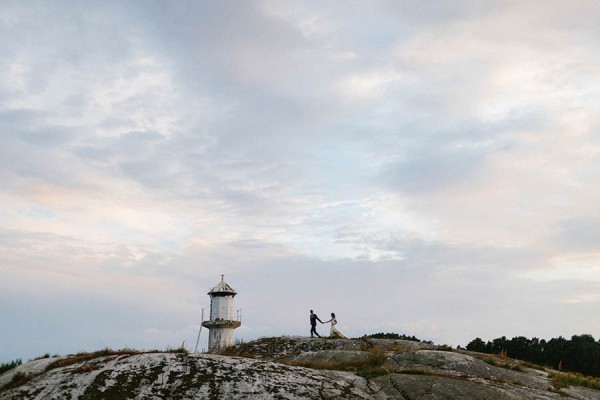 We wanted to give our mostly out of town guests the best taste of Stockholm, the place we love and now call home. Dalarö Skans was the first and last venue we saw. We loved the idea of doing it in the privacy an island in the Archipelago that was so tiny you could literally run the length of it from end-to-end in minutes.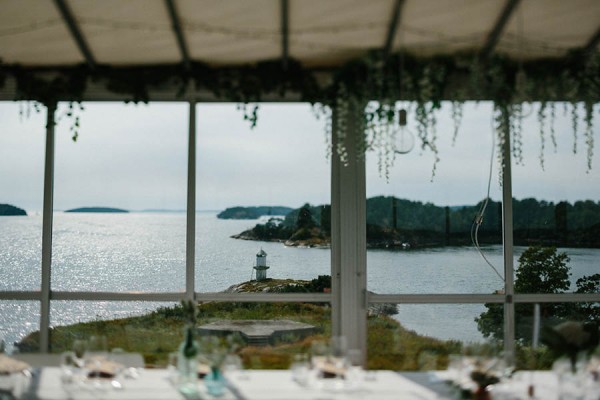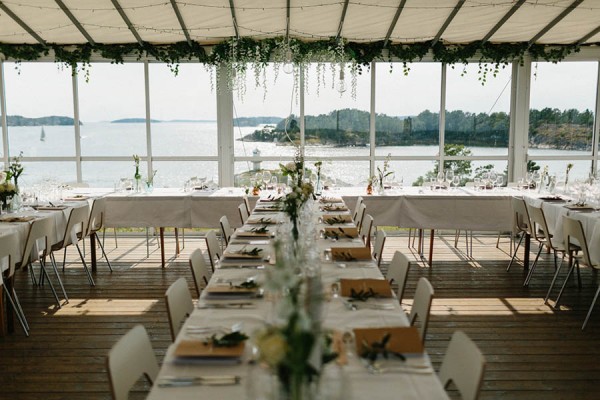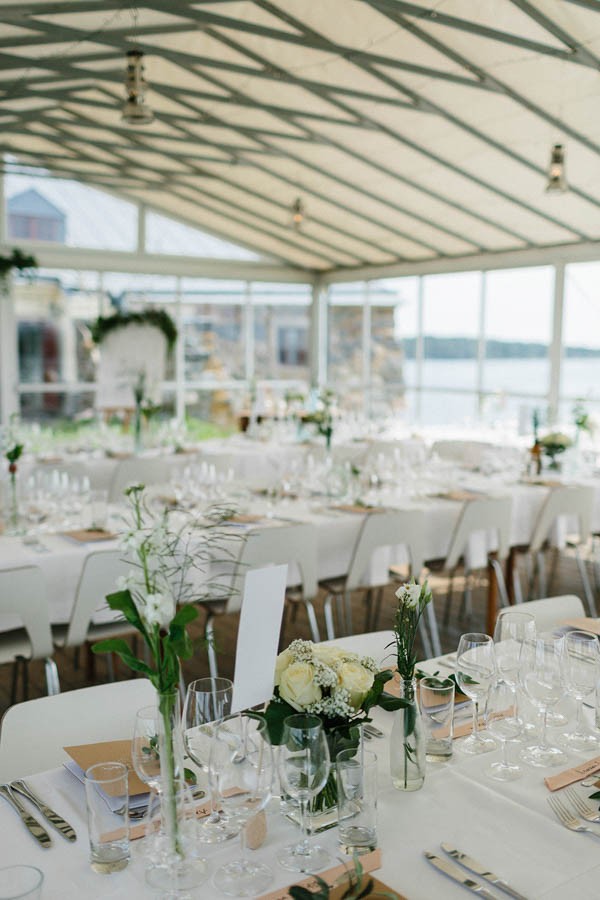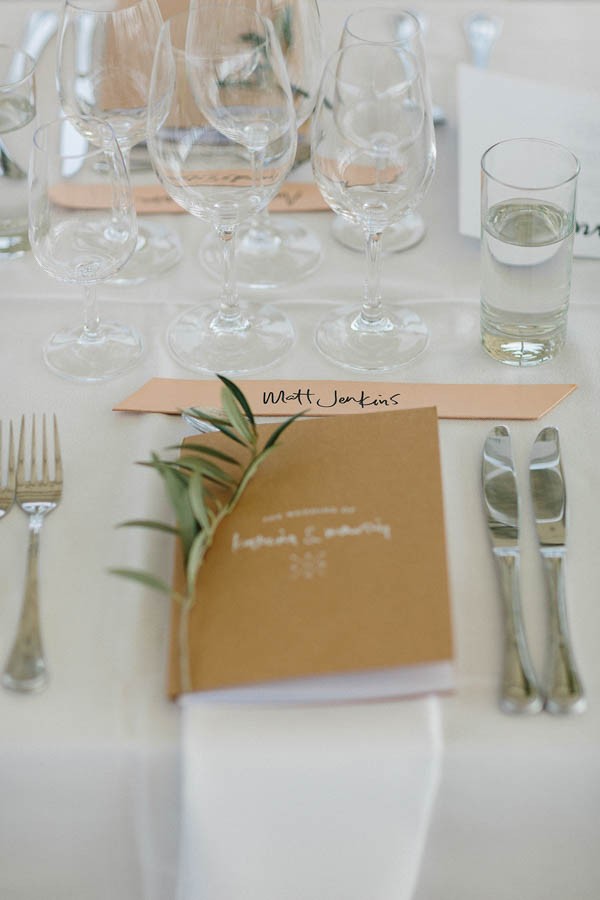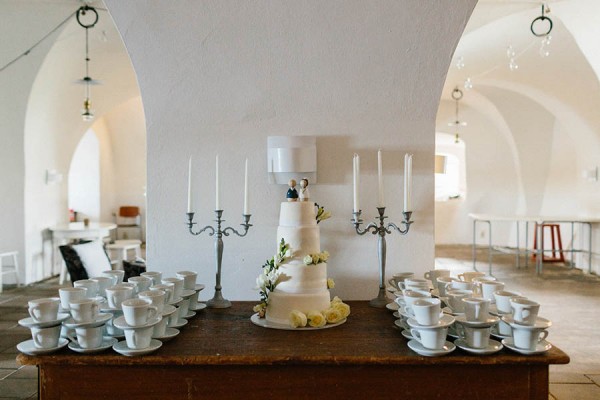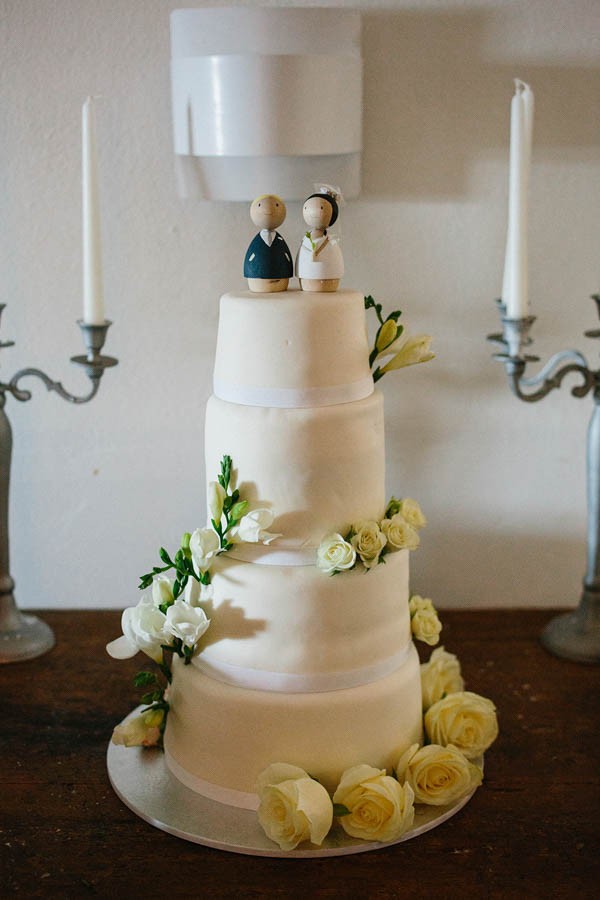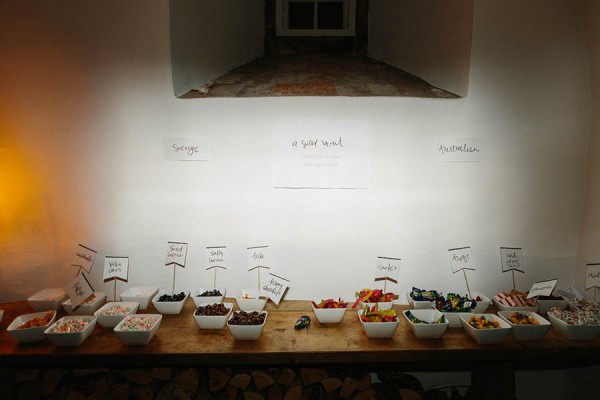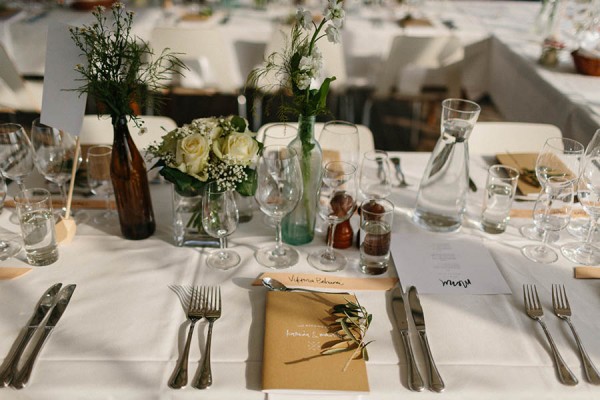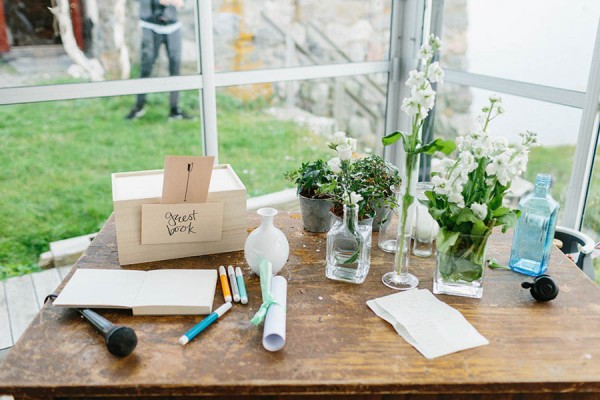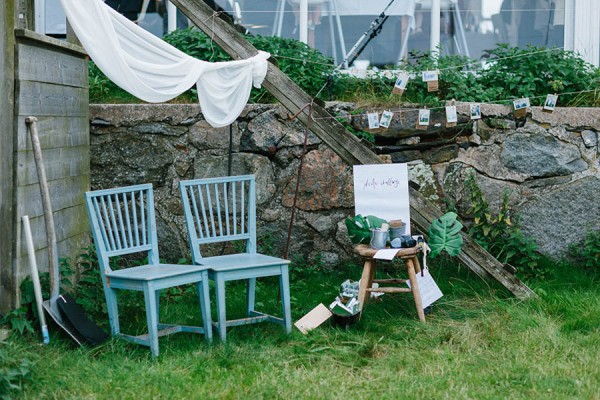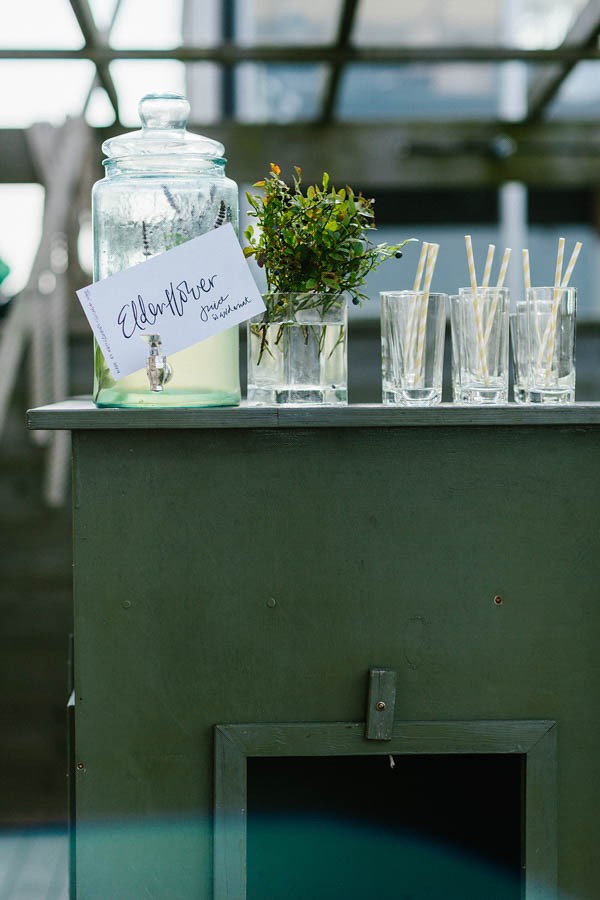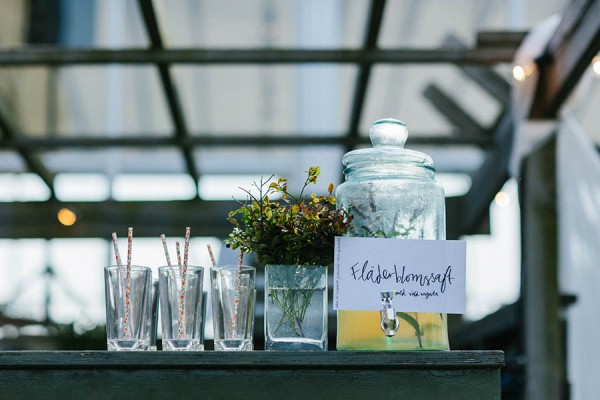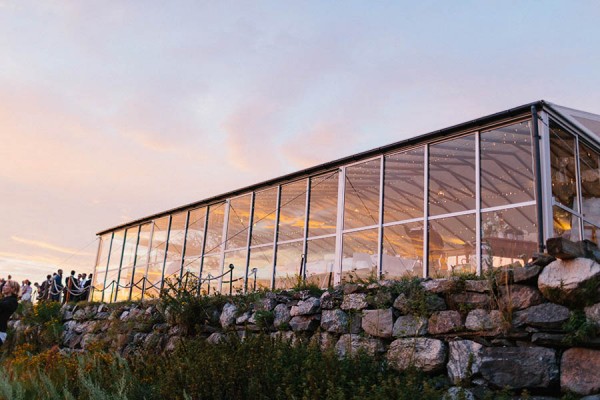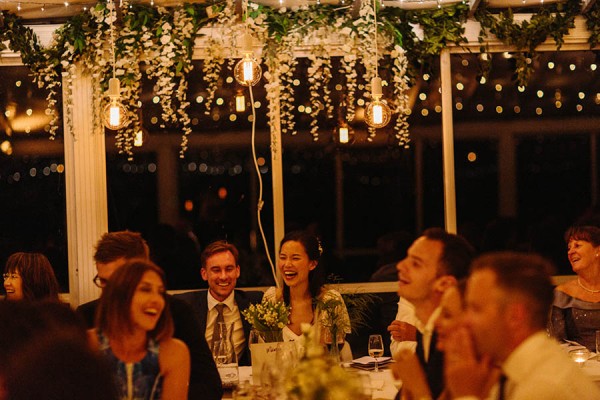 Both our fathers gave fantastic speeches, and then Martin's dad surprised us by getting out his accordion to sing a modified version of a famous Australian song. He had changed all the lyrics to tell the story of how Martin and I met and had everyone in fits of laughter. The speeches (and more surprise song numbers) only got better from there.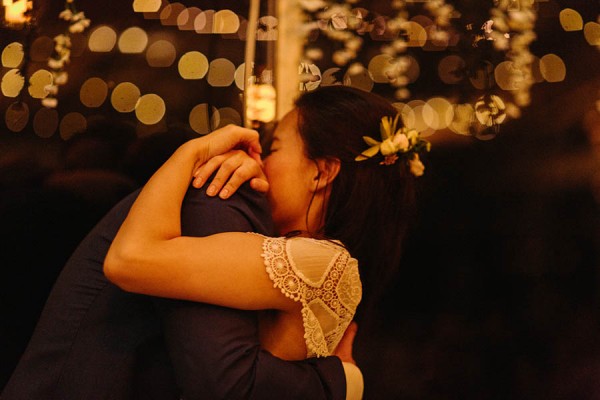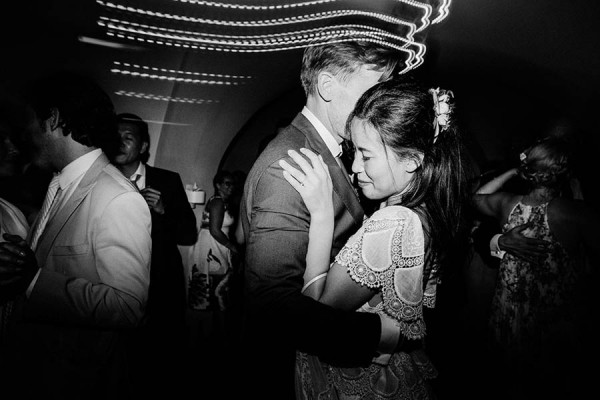 Many thanks to Therese Winberg Photography for sharing Katrina and Martin's Swedish wedding with Junebug. For similar ethereal wedding inspiration, take a look at Linn and Olle's wild and beautiful Swedish wedding.