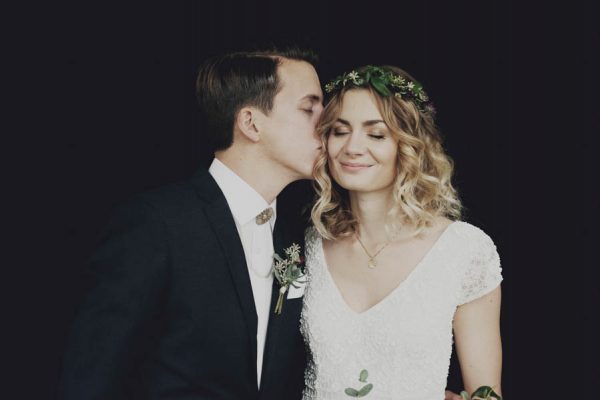 Linn and Olle wanted their Swedish wedding to be "wild and beautiful," following a popular Swedish saying. They also wanted their wedding day to be a personalized celebration of love, so they held the reception at Kvillinge Kyrka, the church that Olle attended as a child. Their friends and family came together to help with the planning and details of the wedding, from the decorations to the flowers and cake. The result was a sweet and simple wedding that truly was wild and beautiful, just as Linn and Olle had hoped.
The Couple:
Linn and Olle
The Wedding:
Kvillinge Kyrka, Norrköping, Sweden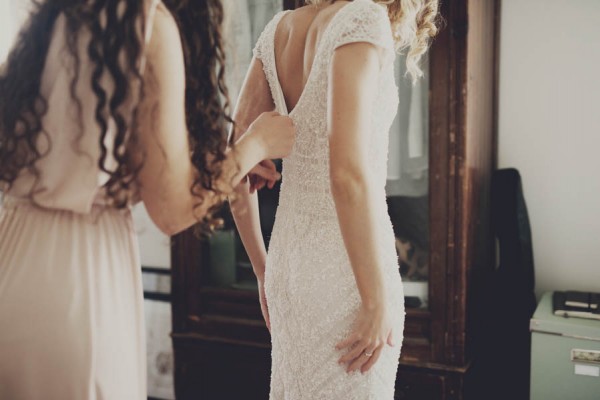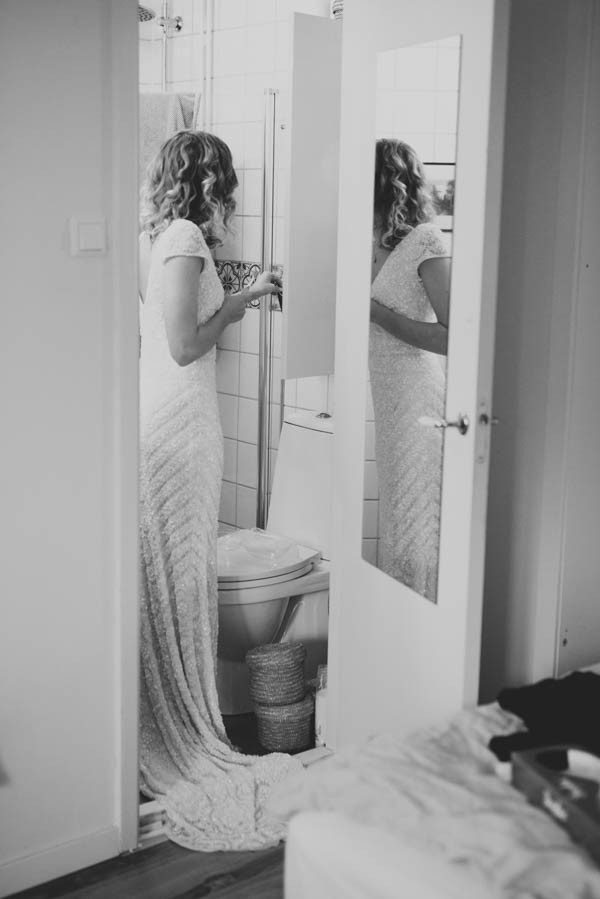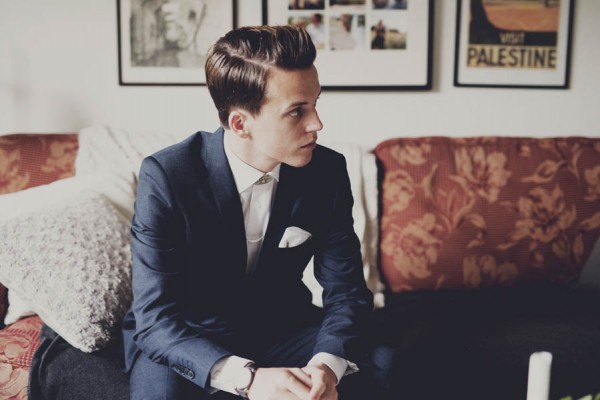 Olle's classic dark blue suit with perfect fit. He didn't feel like wearing a tie or a bow tie; he wanted something different. So instead he wore a silver chain and an old brooch from my mother's grandmother.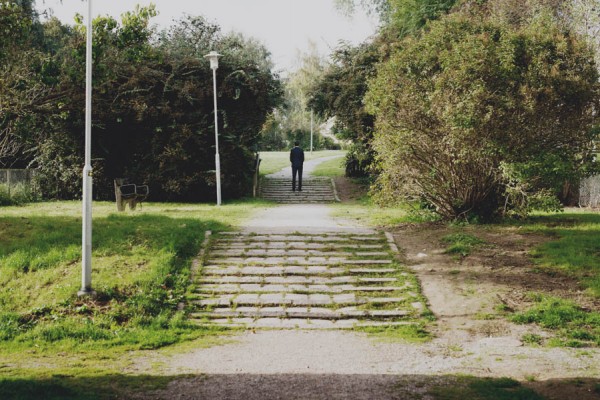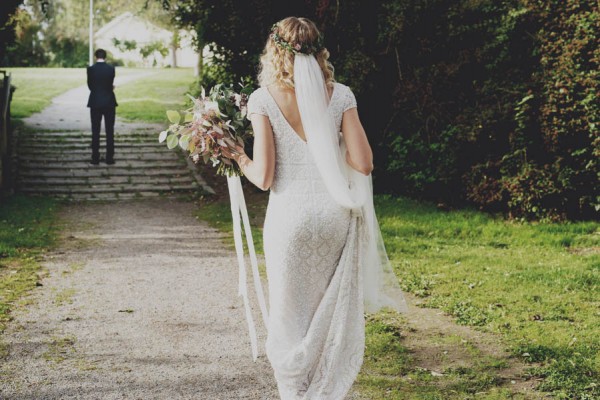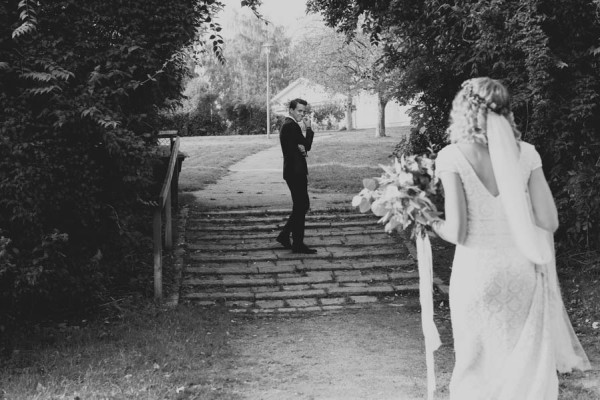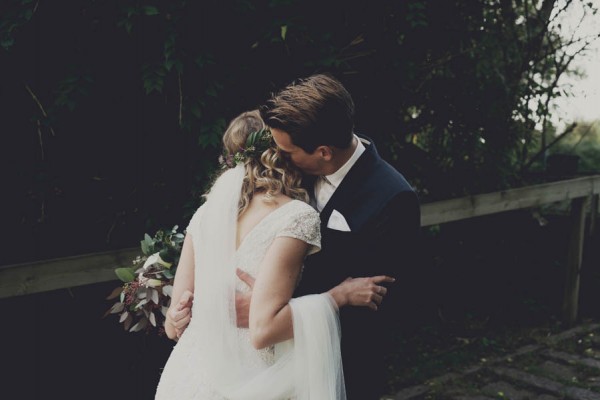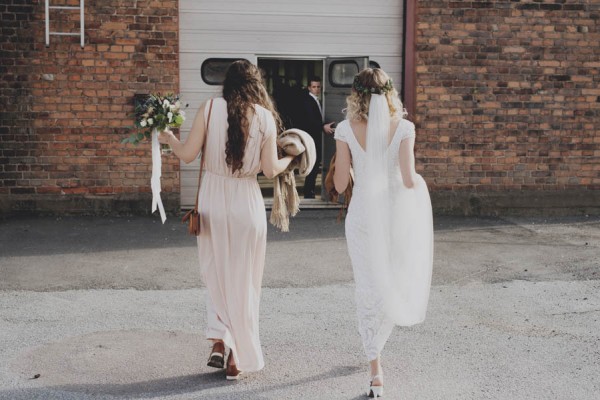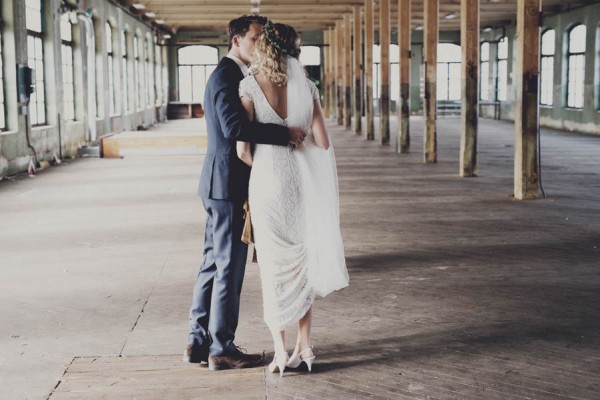 I was convinced I would never find a wedding dress, but the one I ended up with was actually one of the first I tried on. I love how it has a quite simple silhouette but is covered in sequins and stones. Together with the wild bouquet, floral crown, and a suede jacket, I felt like myself.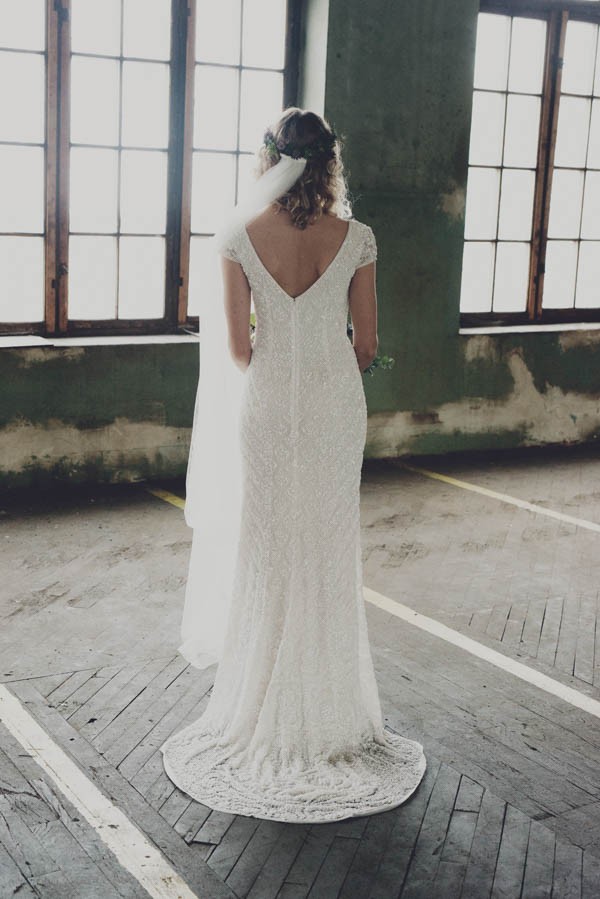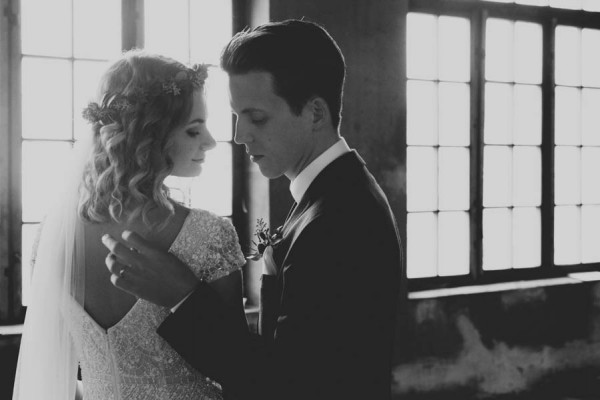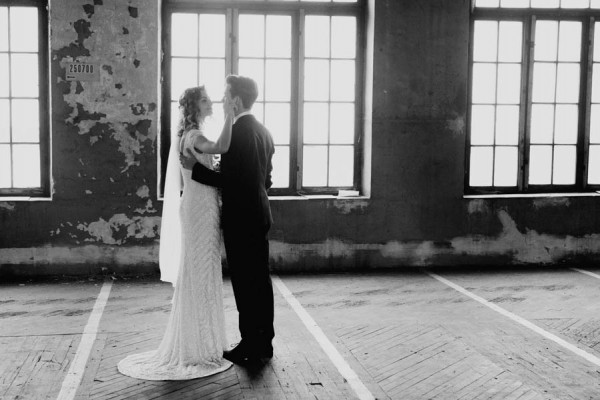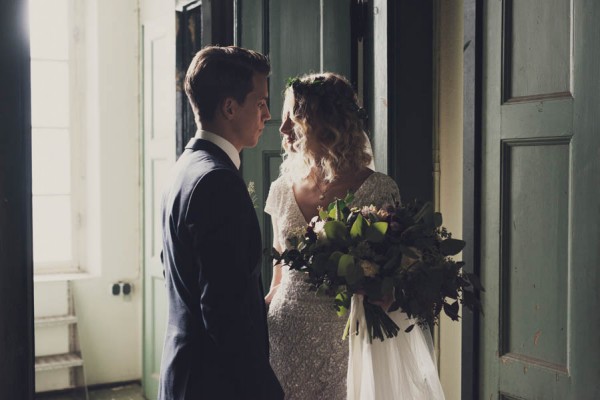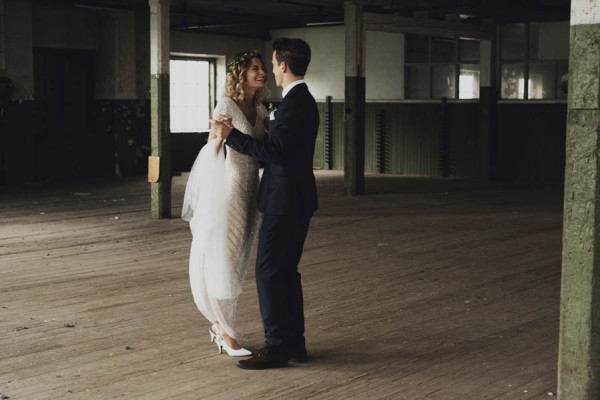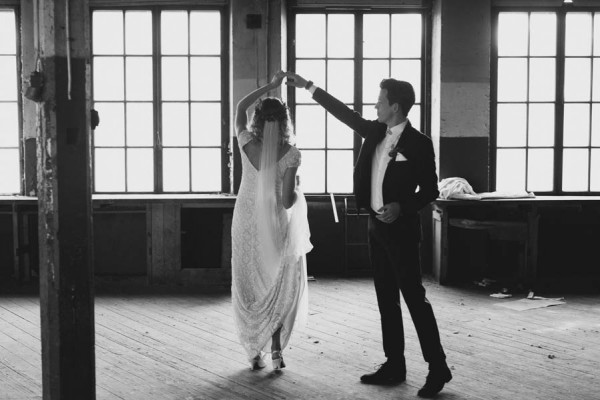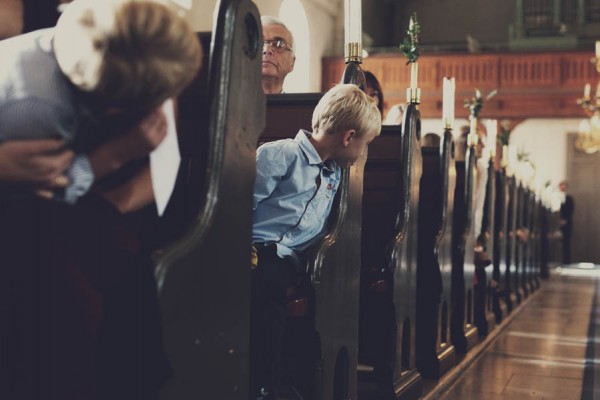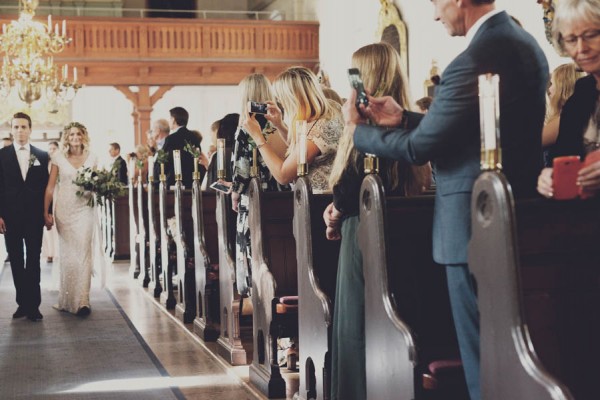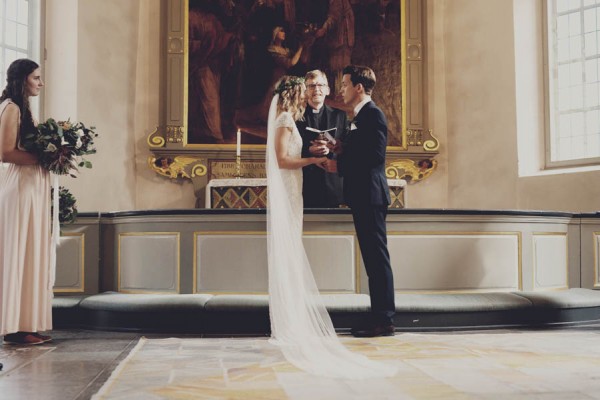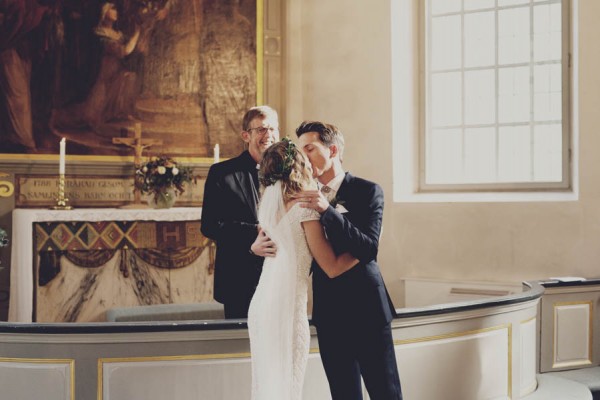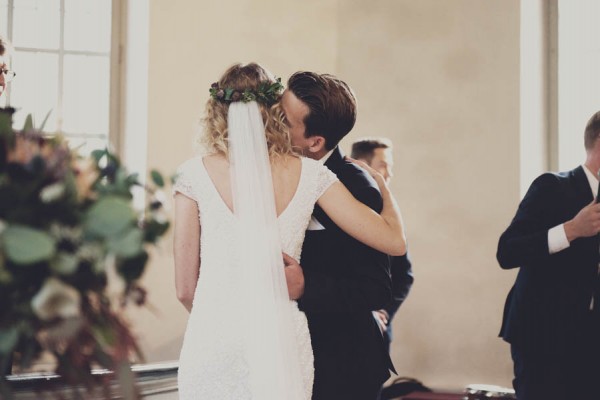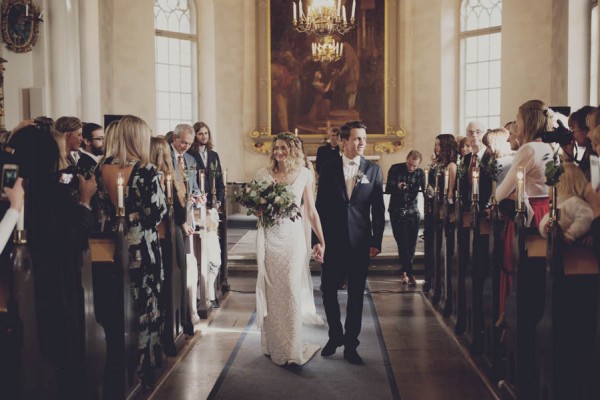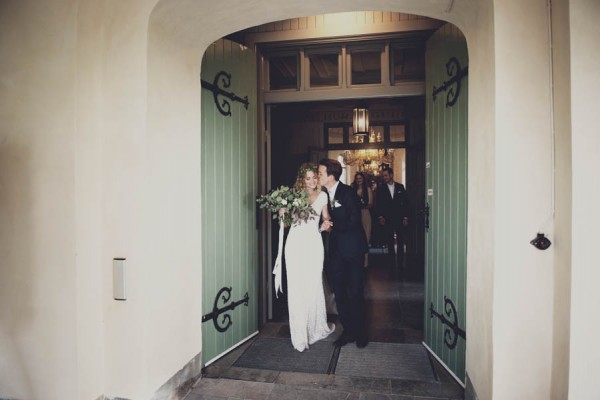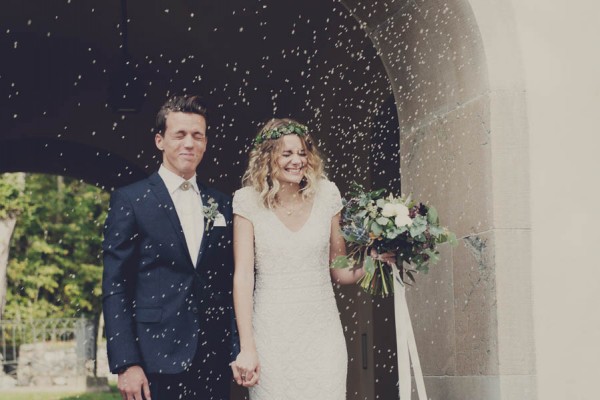 The most important thing for us was for the guests to be able to recognize us as a couple in love every moment of the day. We didn't want a fancy wedding; we wanted a day full of love, warmth, and natural beauty.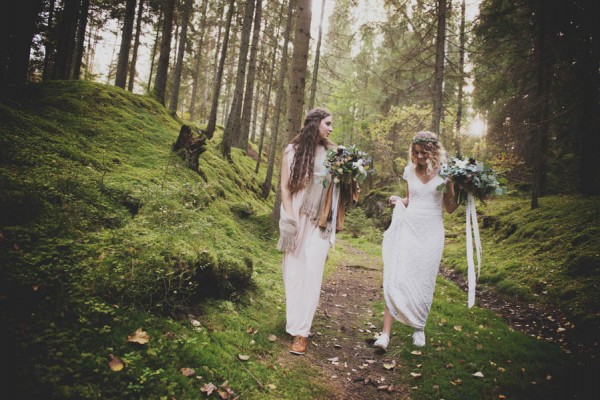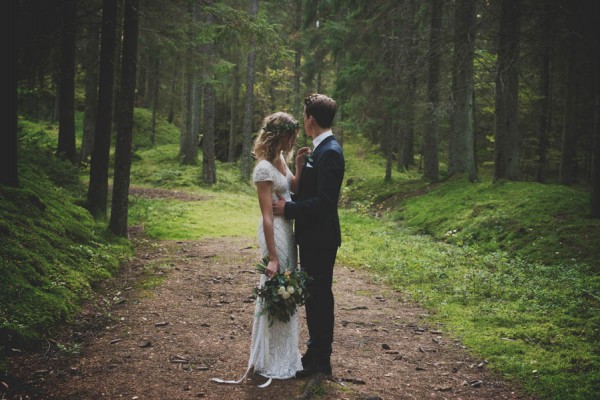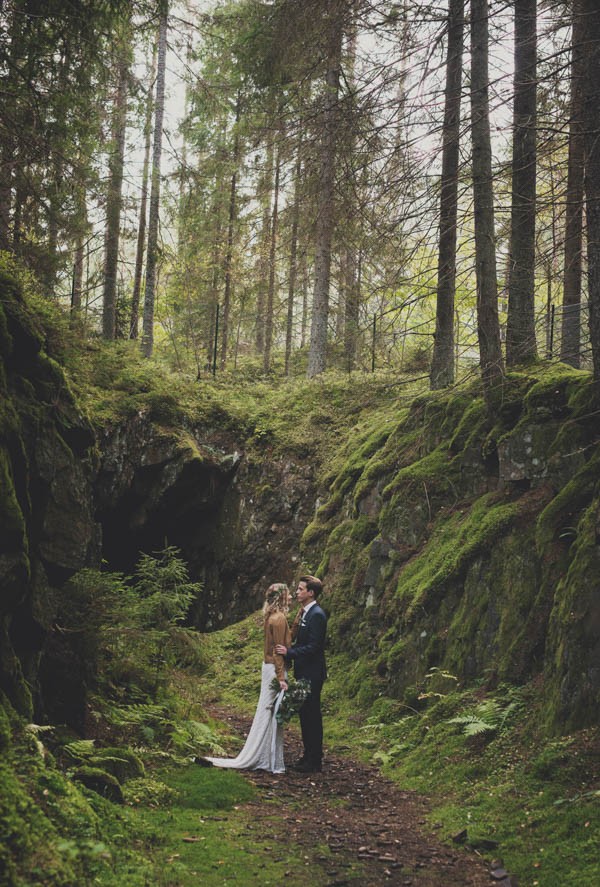 There were a lot of things we chose to do ourselves, mostly because it was fun but also to spend a little less. My friend and I painted and designed the invitations and graphics together. We had friends playing the music. My dad, grandmother, and uncle made the cake. My friend Josefin, who is a floral designer, helped out a lot with the flowers.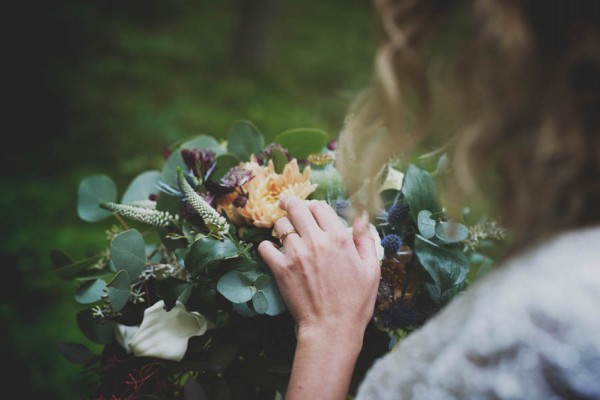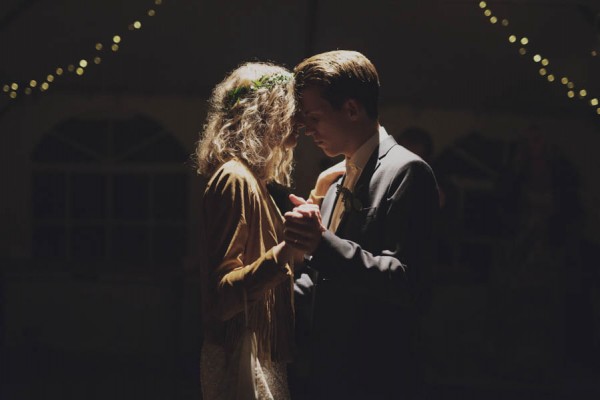 We made most of the decorations from greens we found in the forest and gardens of our families. We hung green garlands on the walls with light bulbs, and the tables had candle holders in brass and beautiful dark purple figs.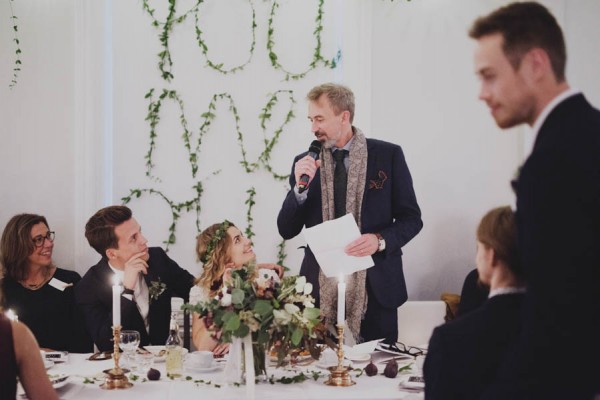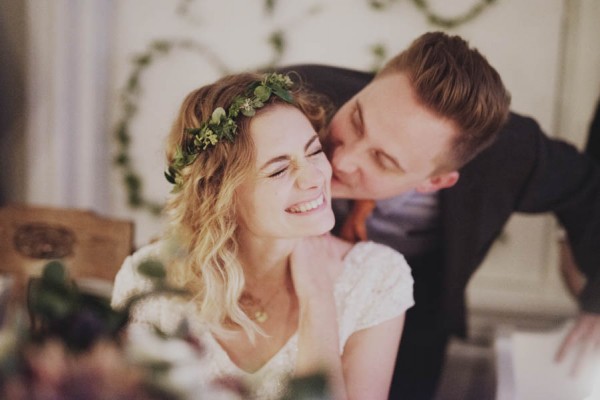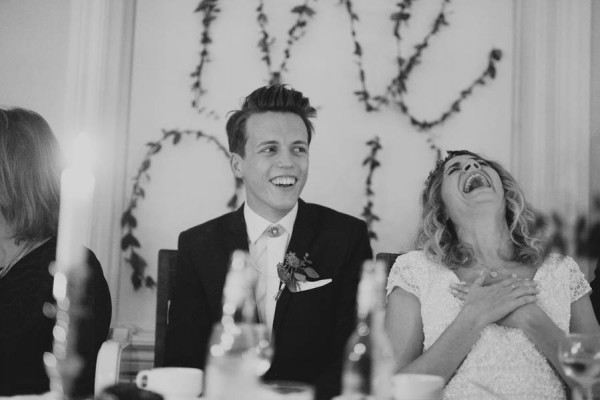 We were blown away by the incredible speeches by our families during the dinner. Overall it was such an amazing October day. The sun was shining and the leaves were in the process of changing colors.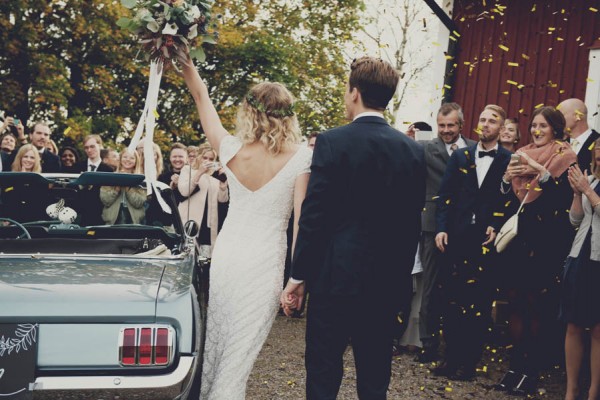 Congradulations to Linn and Olle on their wild and beautiful Swedish wedding! The couple made a lot of the wedding decorations themselves; for more ideas on how to keep your wedding details personalized, check out this creative woodland wedding in Champs, France.