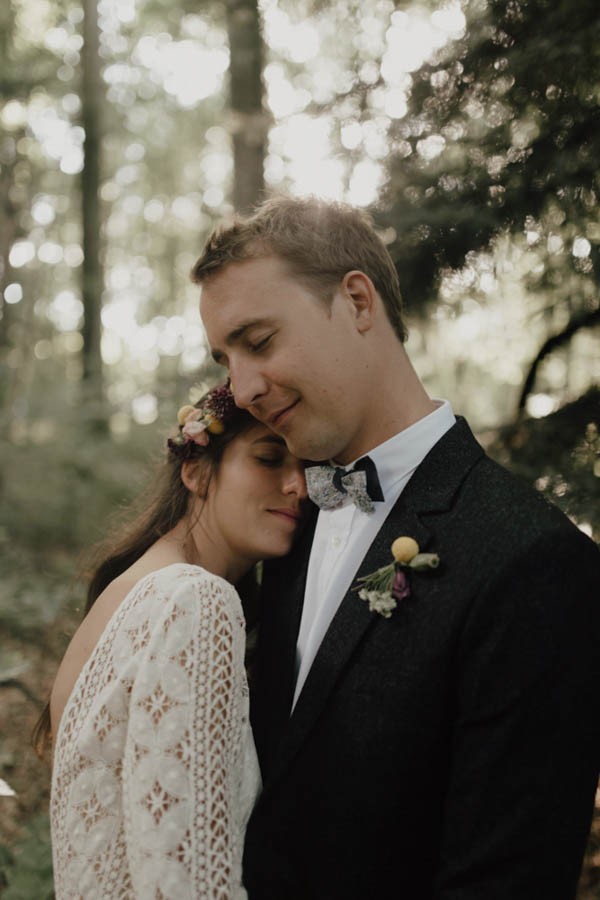 Pauline and Julien's interactive approach to their wedding in Champs, France is a great example of throwing a community-focused celebration that is truly personal, enjoyable, and unforgettable. The couple ditched a traditional vow exchange, wanting to keep those words close to their chests, and instead played an intimate concert for their friends and family. From a pink DIY photo booth to a ceremony arch of peonies, sunflowers, and eucalyptus, every carefully crafted detail served to add a sense of sweetness to the woodland wedding.
The Couple:
Pauline and Julien
The Wedding:
Private Residence, Champs, France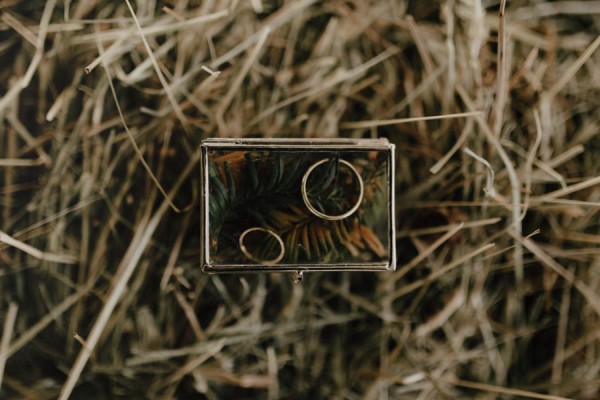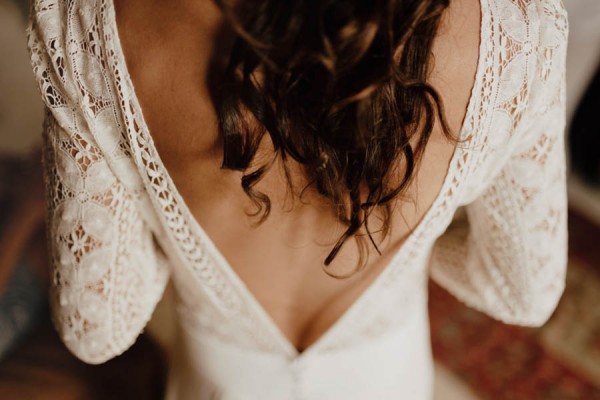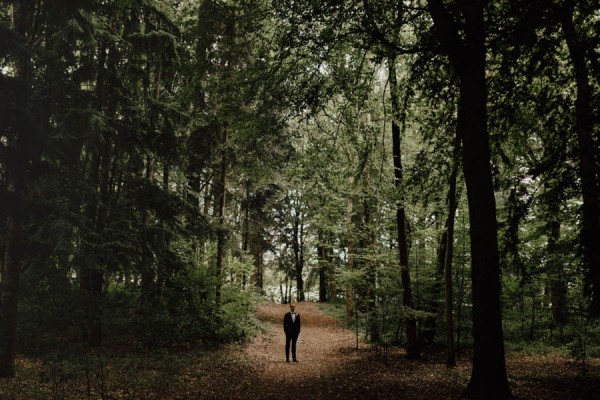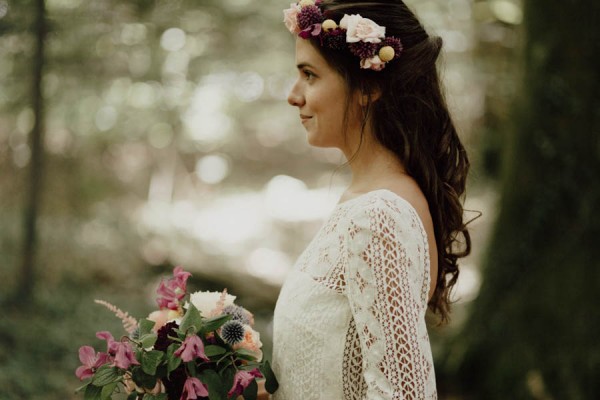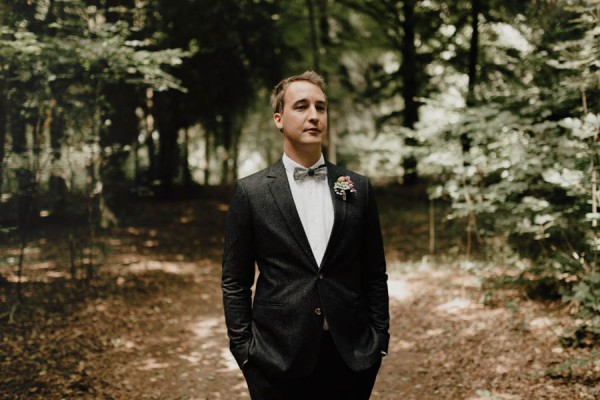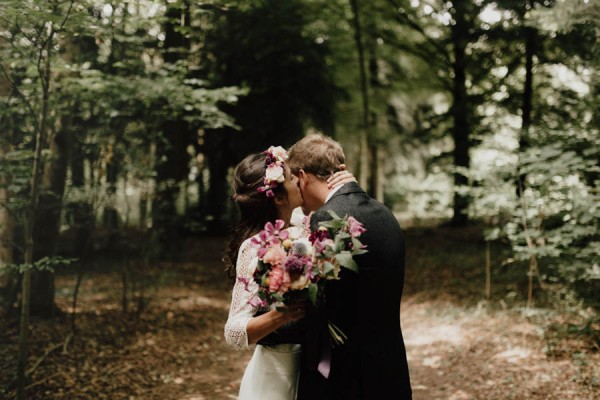 Working with Baptiste Hauville (You Made My Day) was fun and natural. We had a real crush for his work and we were not disappointed! As our profession Julien and I are being usually quite behind our cameras and we were a bit apprehensive concerning moments of shooting couple. Baptiste put us at ease and it was a very nice moment. Baptiste is super cool guy, attentive, very discreet while being everywhere and there when needed.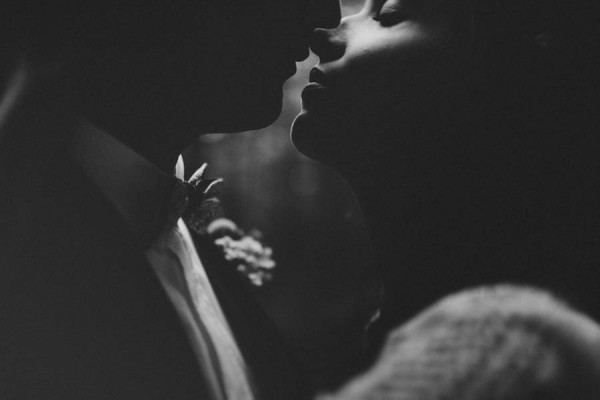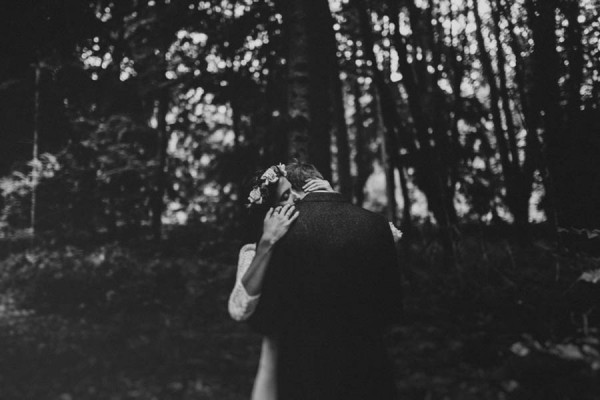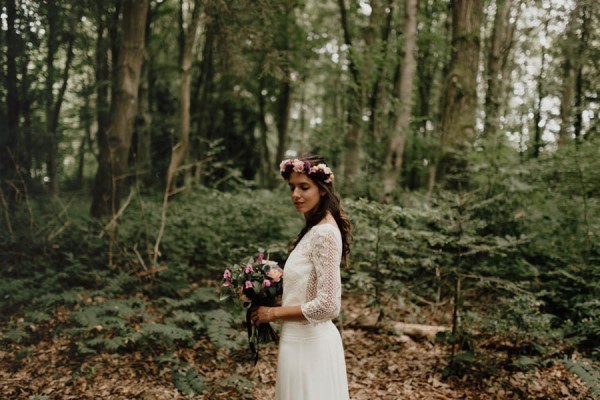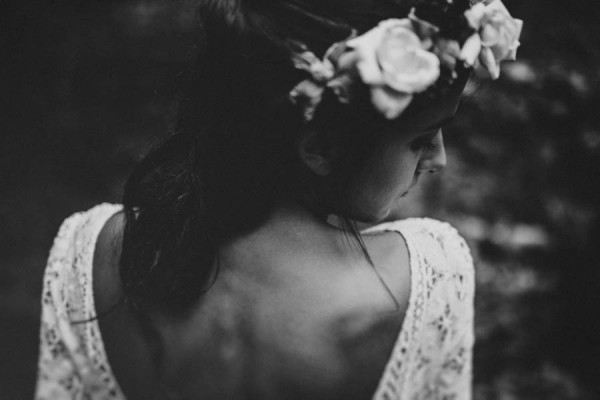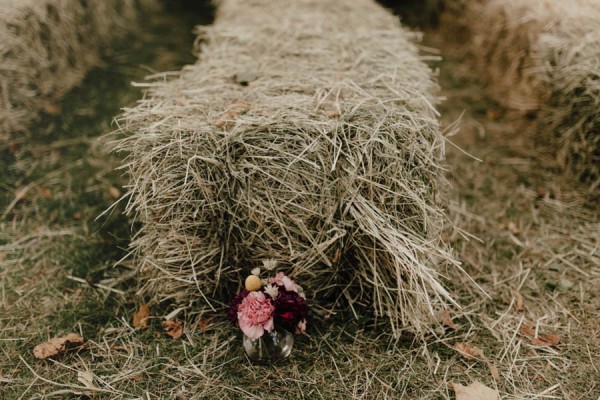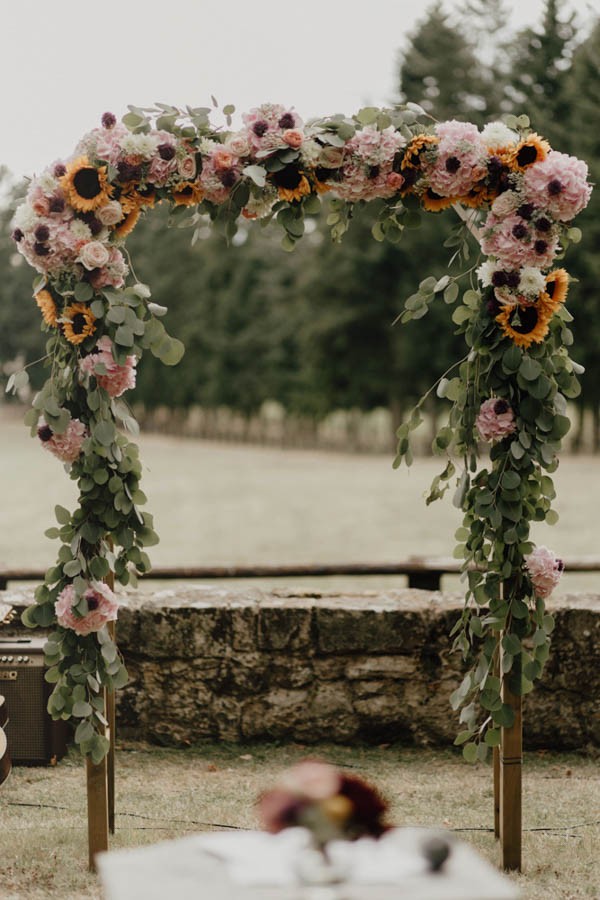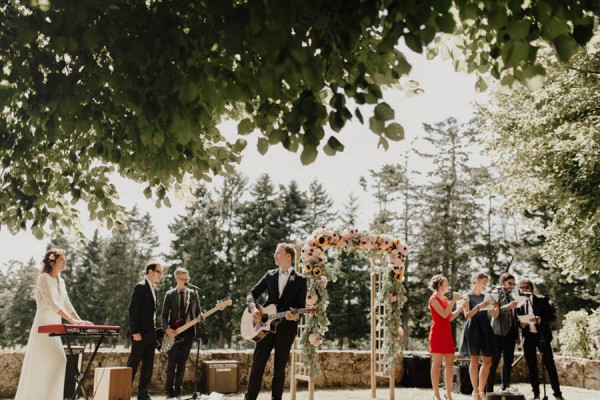 Our ceremony remains the most moving memory of our wedding. It was organized and orchestrated by our two witnesses with some speeches of our closest family and best friend. Julien and I played the guitar and piano of the three songs we had chosen, along with our friends on vocals. It was unique to share it with them and to be fully actor of our ceremony. Julien and I did not want to verbally express ourselves about our feelings in front of everybody…playing music together was for us just as strong.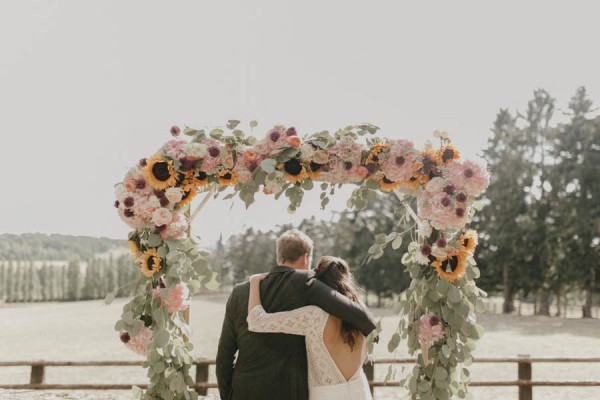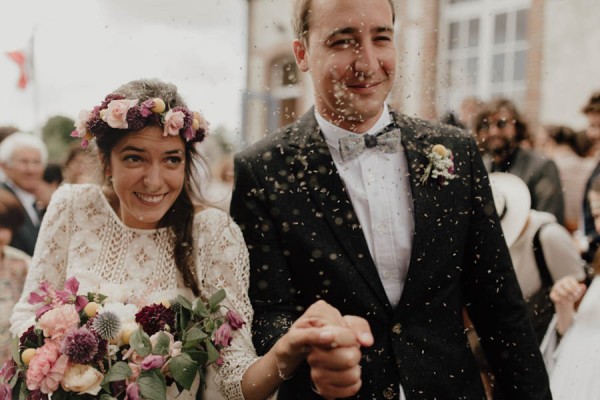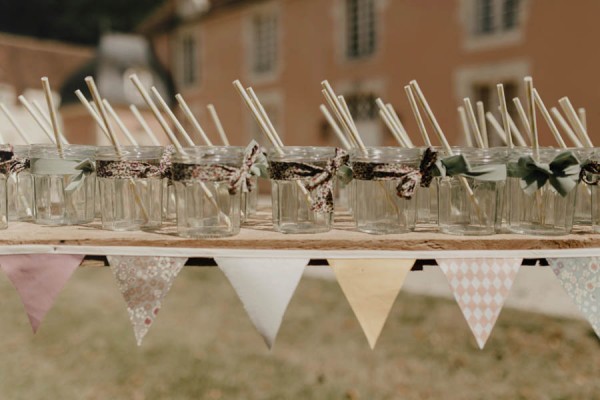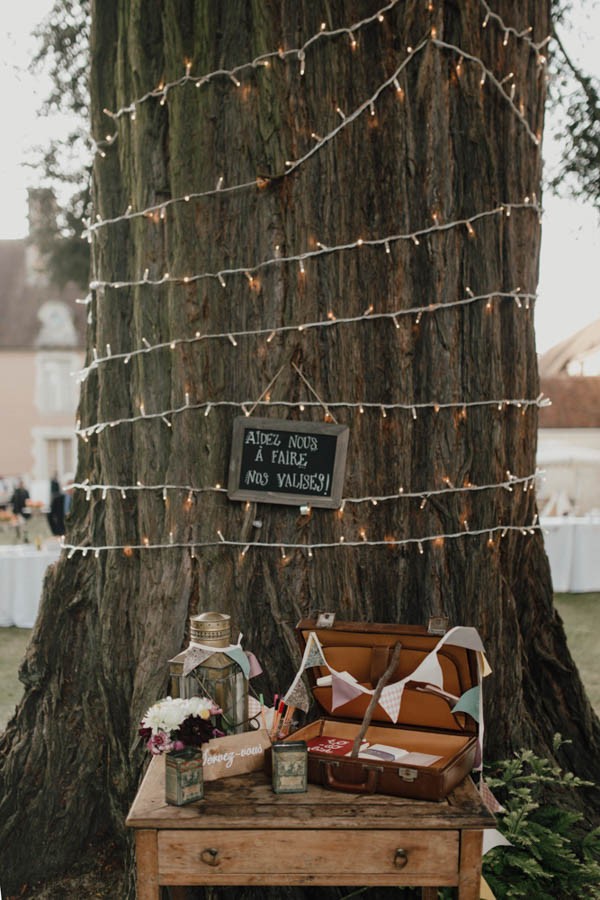 We wanted both of us to invest 200% in the preparation of our wedding because the most important for us was to have a wedding that looks like us. We agreed from the beginning on the idea of our marriage: a personal outdoor ceremony, a lot of flowers, no seating plan for the dinner, no table service, but a sort of open-air garden party!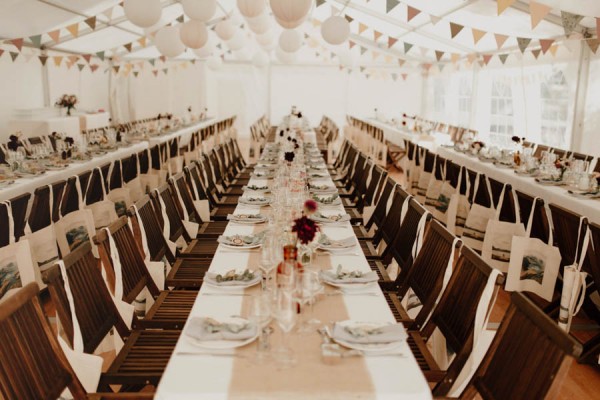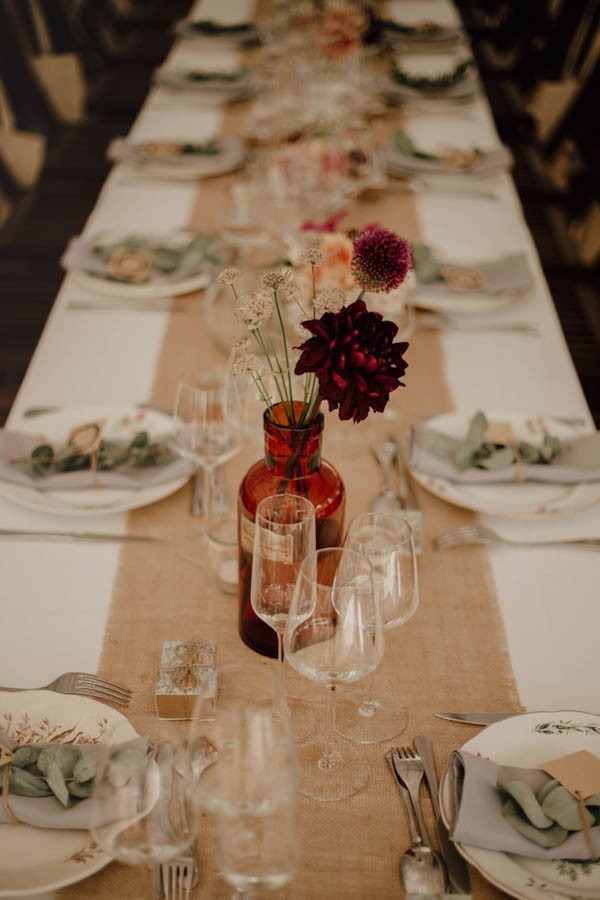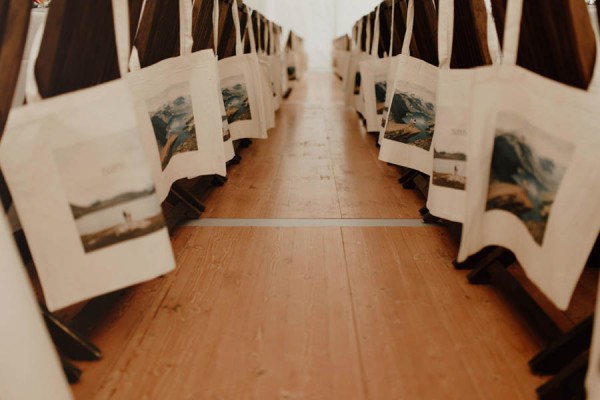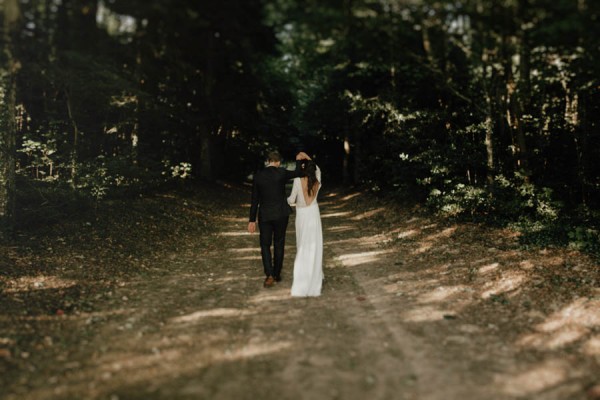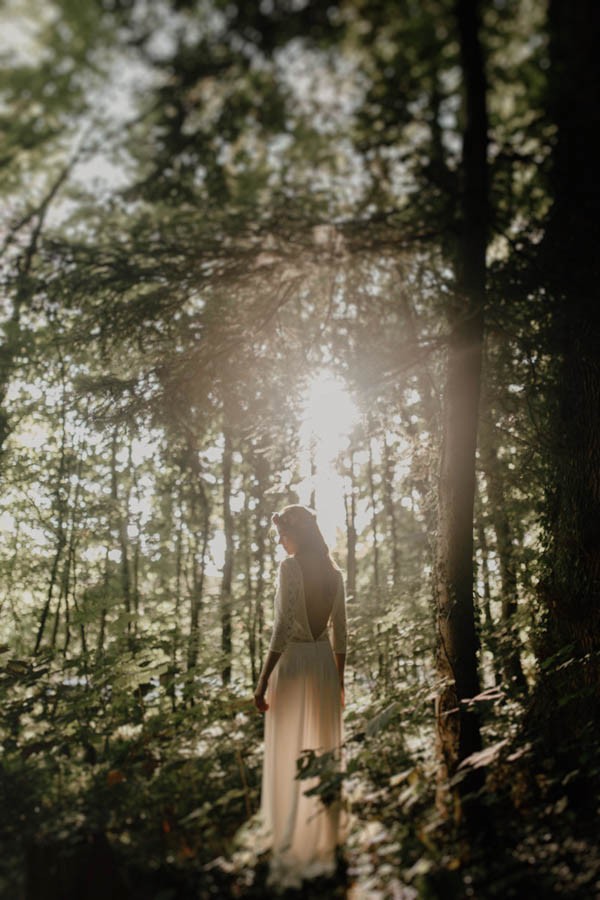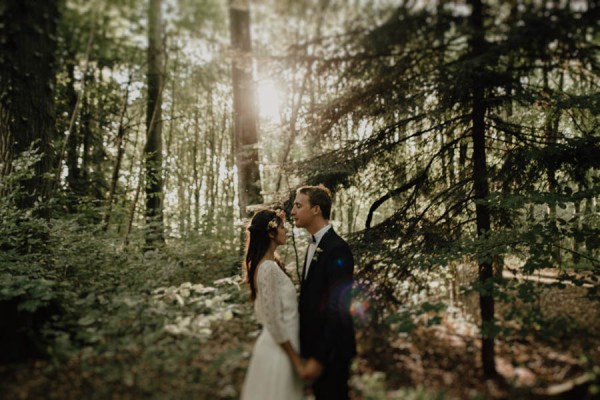 The best advice we could give to engaged people is to make the marriage they really want, the marriage which is like them, even if it does not please everyone. Let your desires express themselves, whether original or not is not what matters. This day is yours and you need to feel it. And we advise you to assist you with your family our friends. Give a real role to your witnesses, they will be delighted to participate and you more reassure.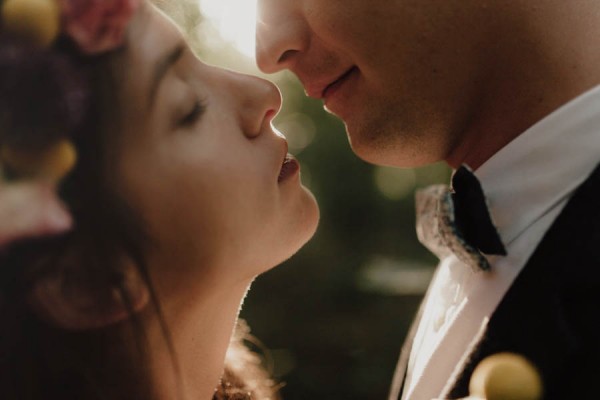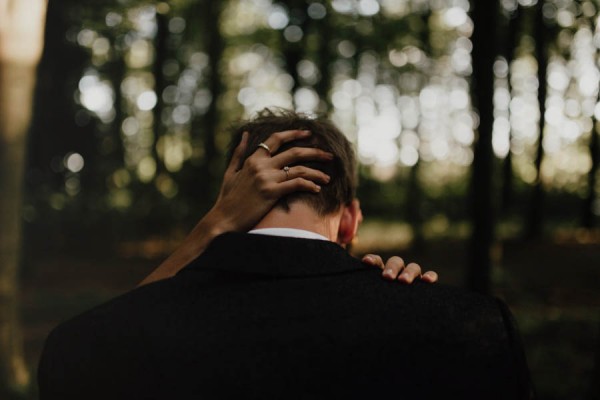 Congrats to Pauline and Julien on their wedding in Champs, France! For more woodland wedding inspiration, check out Magda and Michal's romantic rustic Polish wedding at Wierzbowe Ranczo.