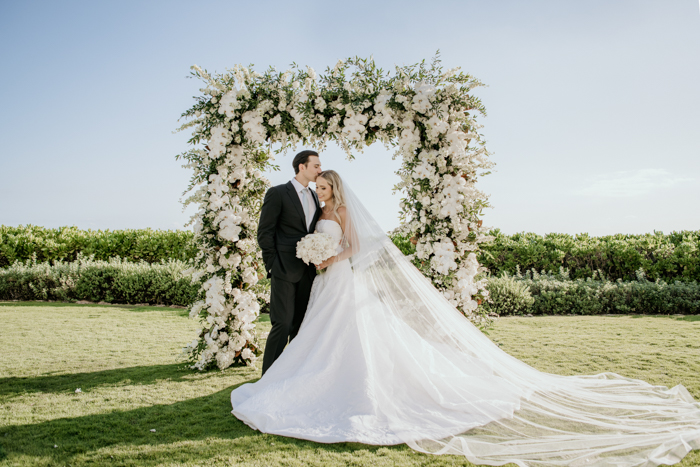 Lauren and Michael dreamed of tying the knot in a picturesque outdoor setting, surrounded by breathtaking waterfront views. That's why they decided to trade a traditional affair for a destination wedding infused with natural beauty. To bring their vision to life, they chose a classic color palette, lavish arrangements, and elegant gold decor. Their wedding at the Four Seasons Ko Olina was the epitome of tropical luxury, capturing the essence of paradise in every detail.
Their talented vendor team worked their magic and transformed the resort's lawn into a stunning ceremony space. To add an extra pop of personality, they decorated the aisle with beautiful flowers and a lush arch. Against the panoramic ocean views and tropical landscape, it became the ultimate romantic setting for exchanging vows. At the reception, guests were treated to opulent centerpieces and installations, along with golden furniture and accents.
The combination of gilded touches against an all-white setting exuded elegance and glam. And we love every detail! If you've ever dreamed of an oceanside soiree, these breathtaking photos by Derek Wong Photography will make you want to pack your bags and head to Hawaii.
The Couple:
Lauren and Michael
The Wedding:
Four Seasons Ko Olina, Hawaii, United States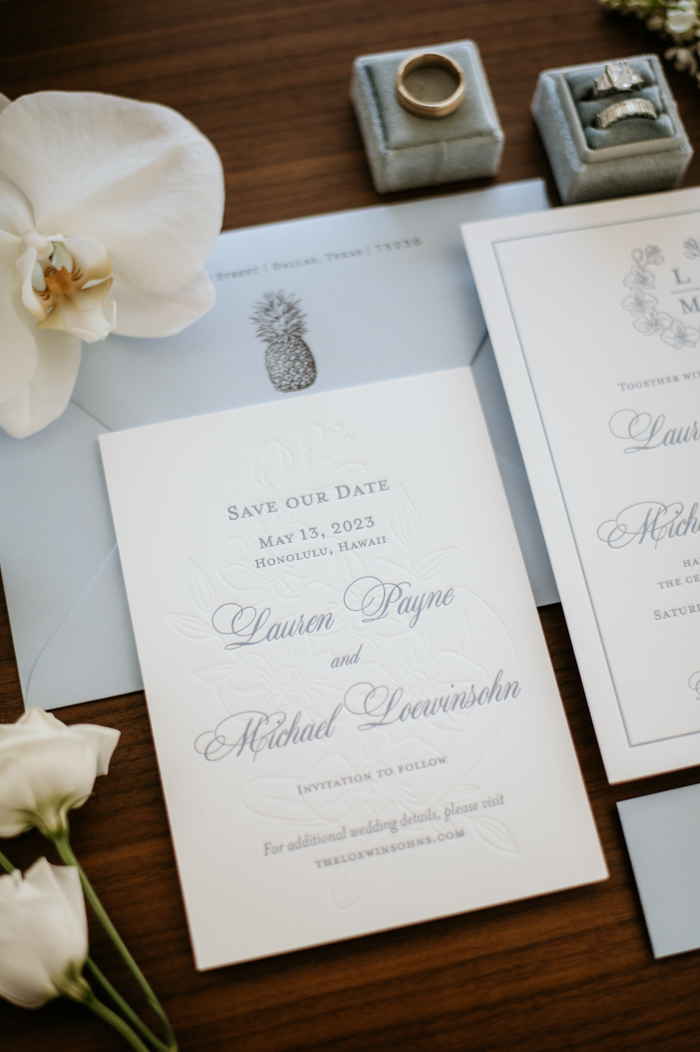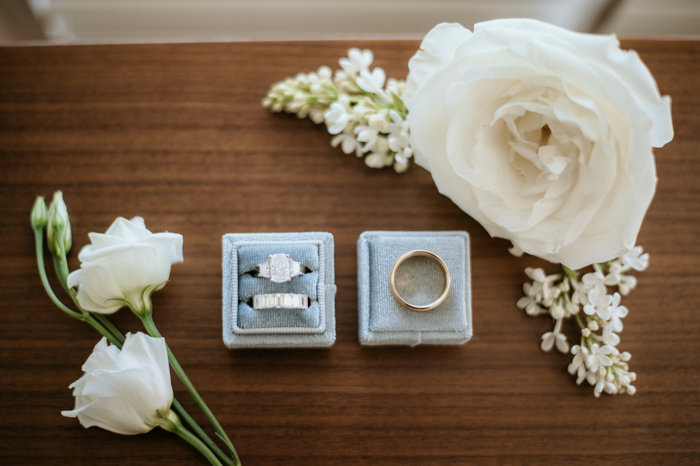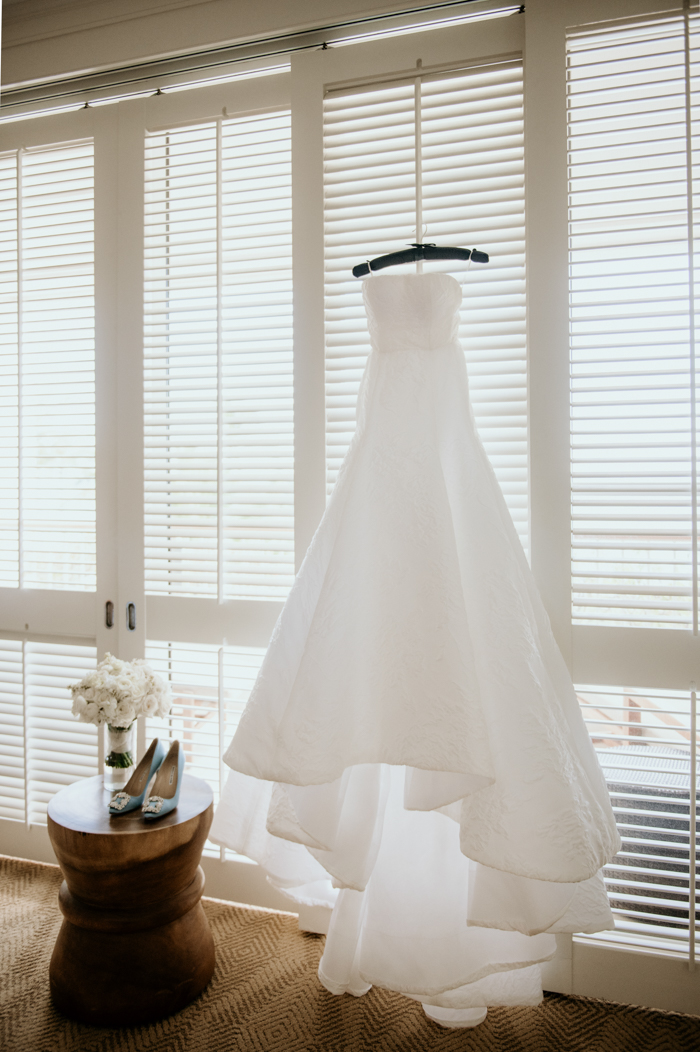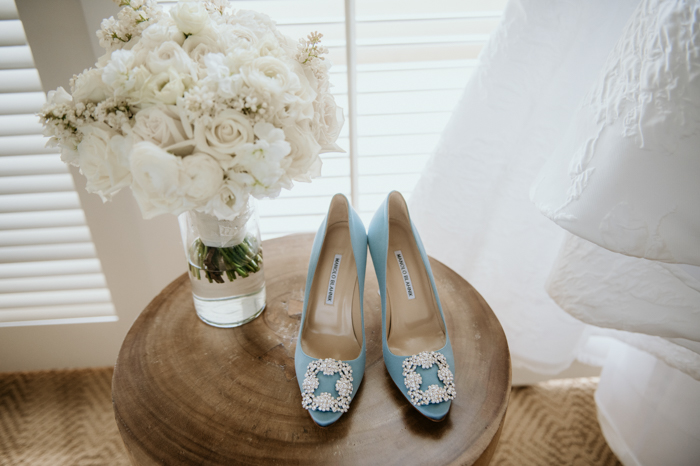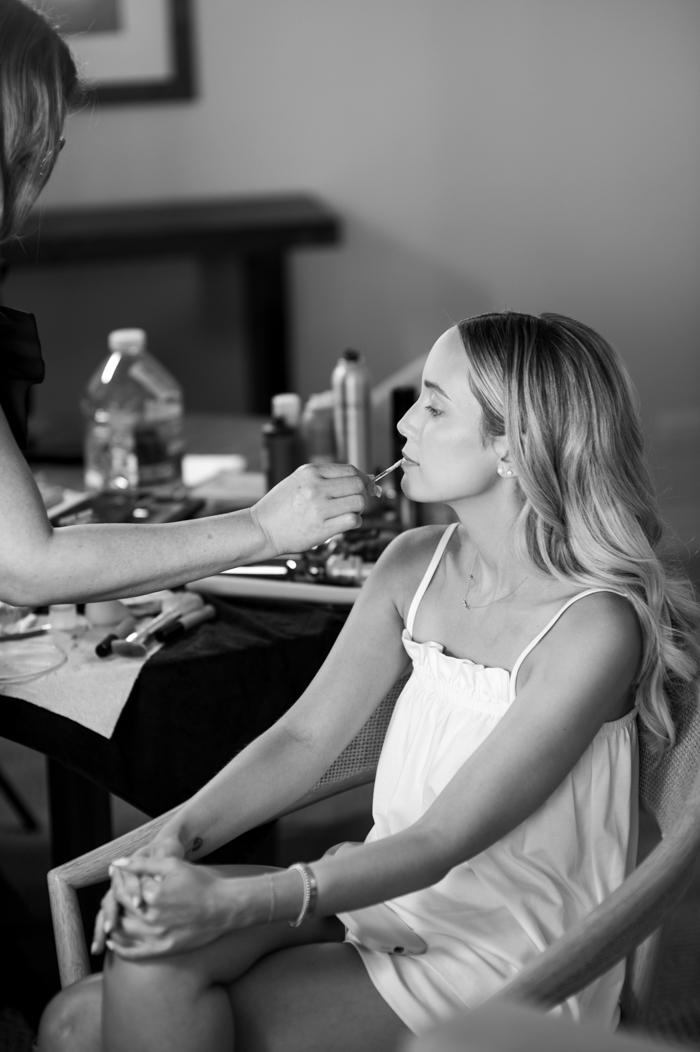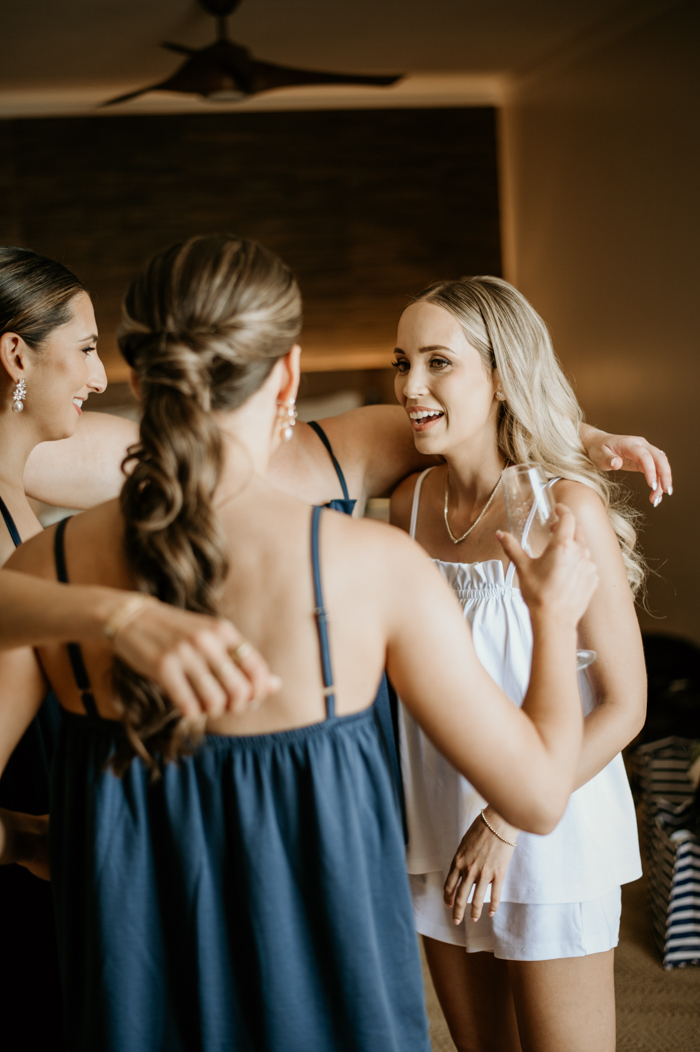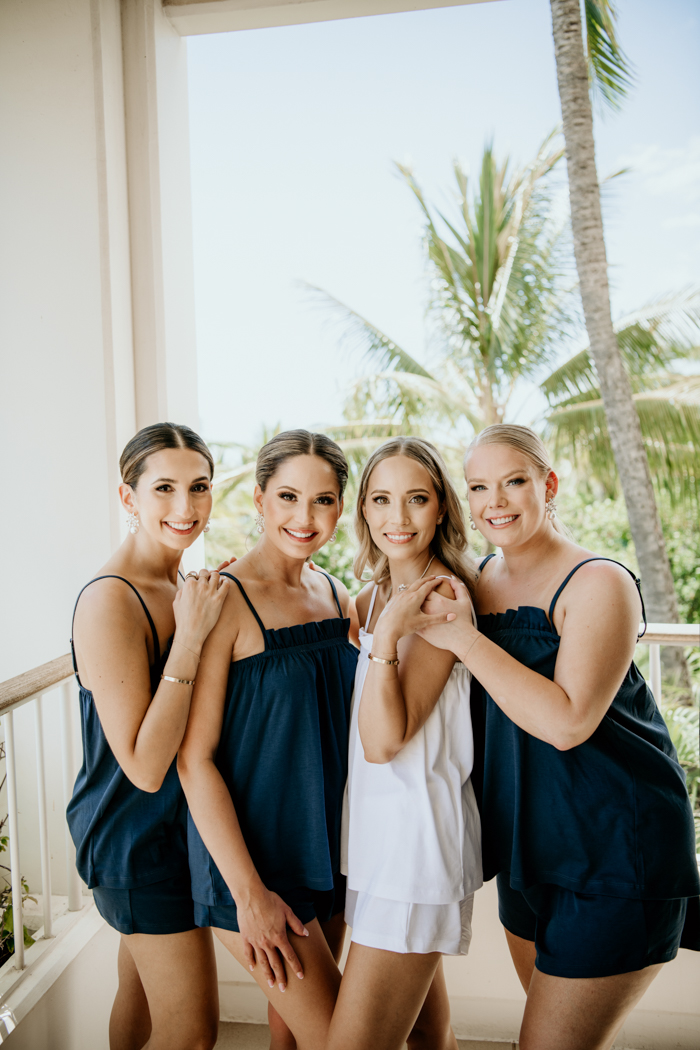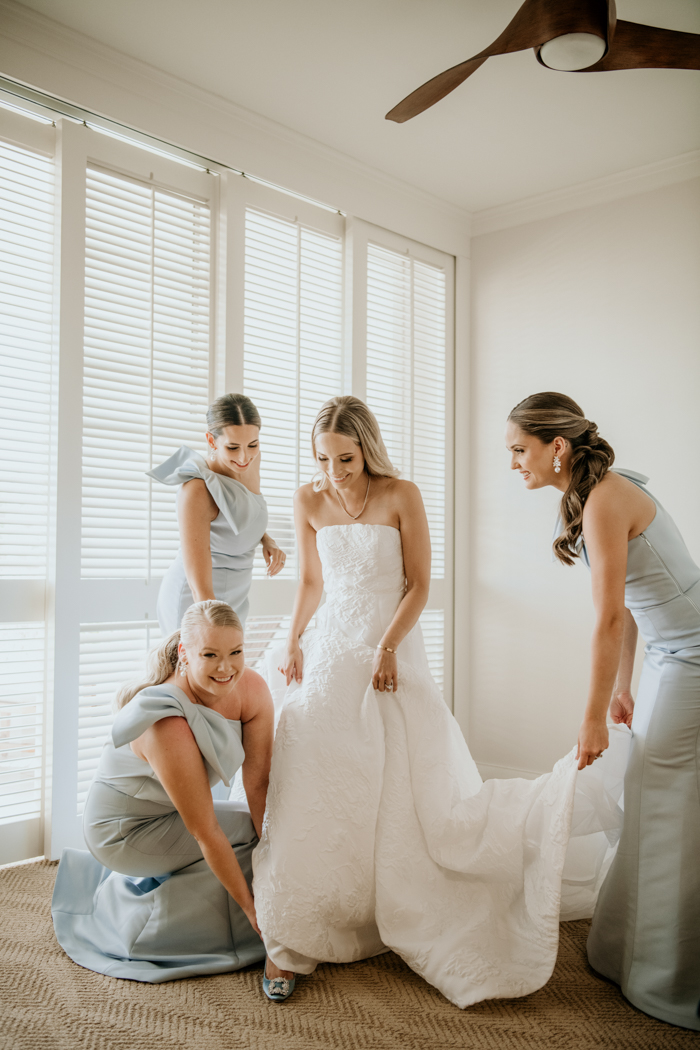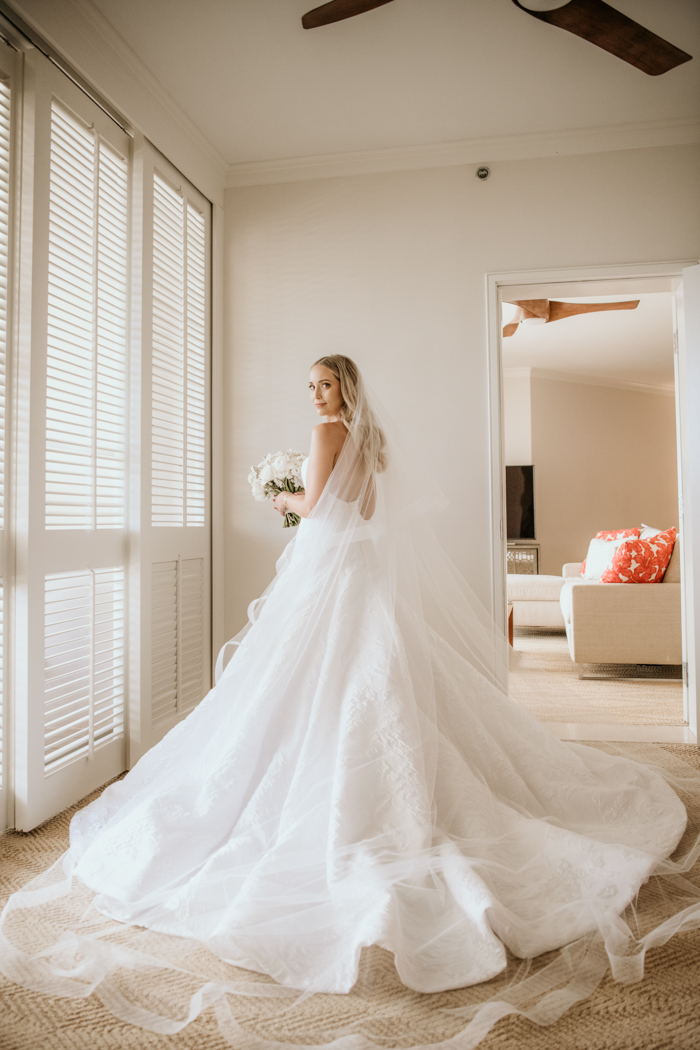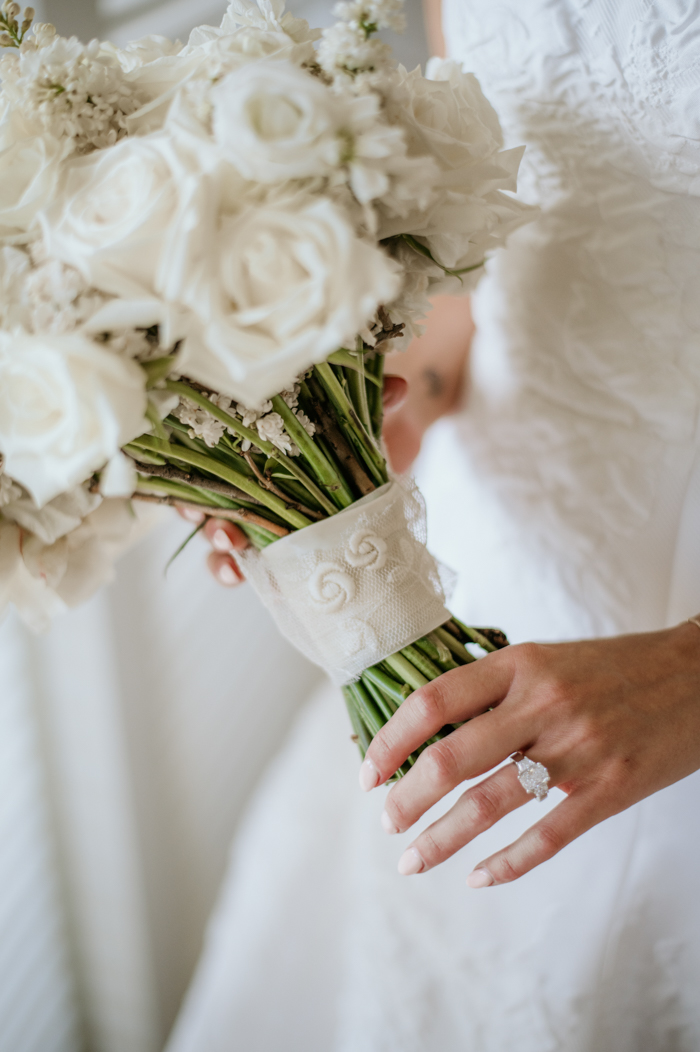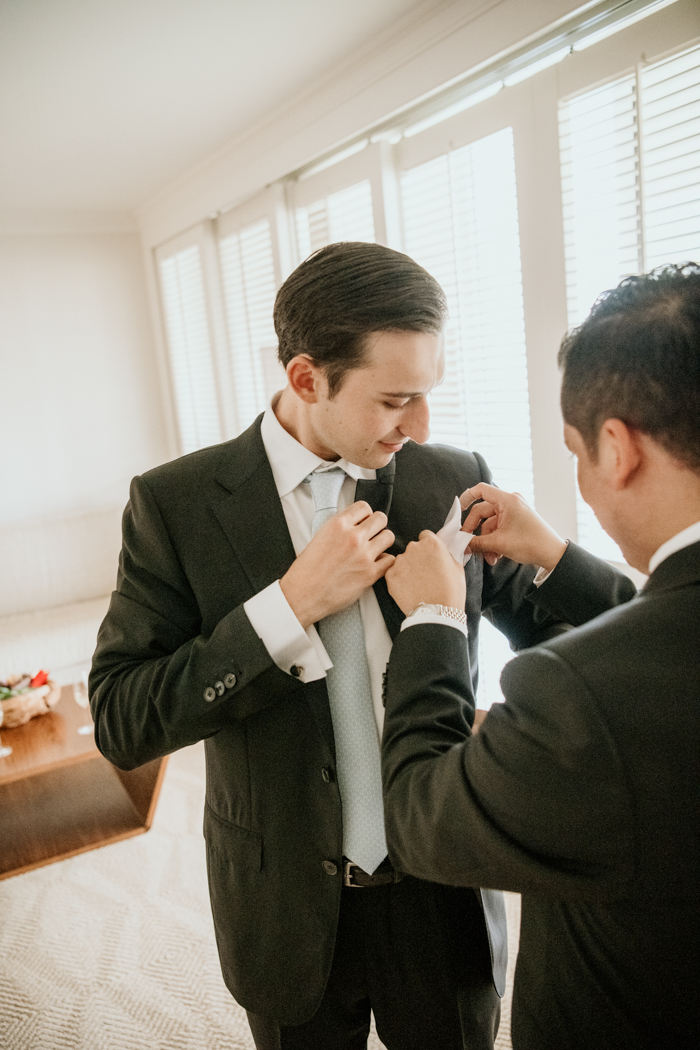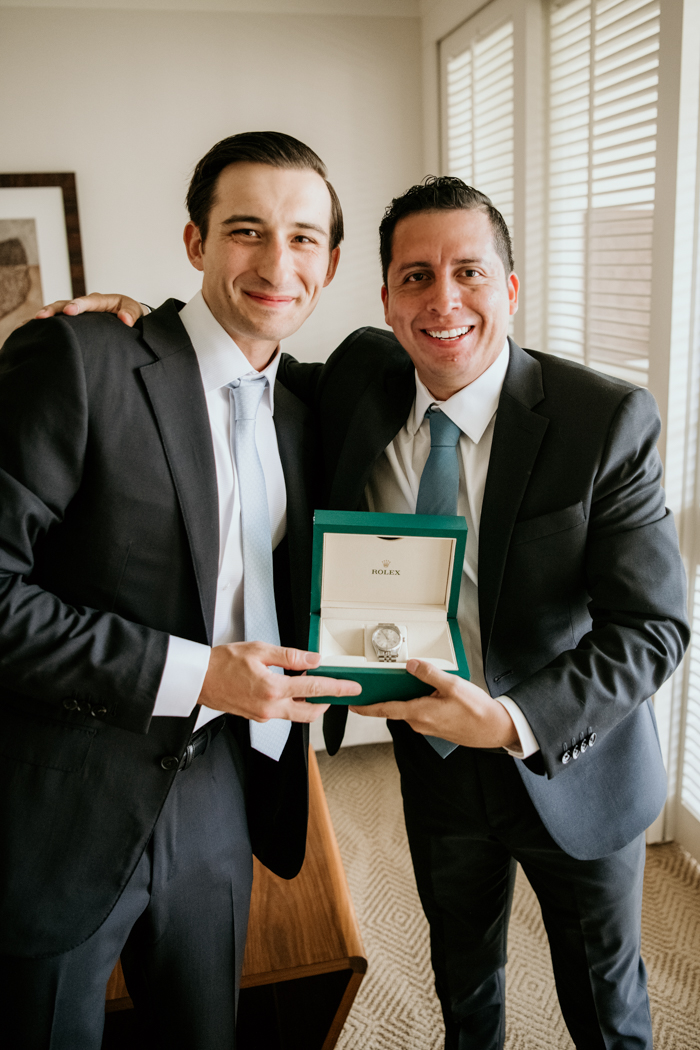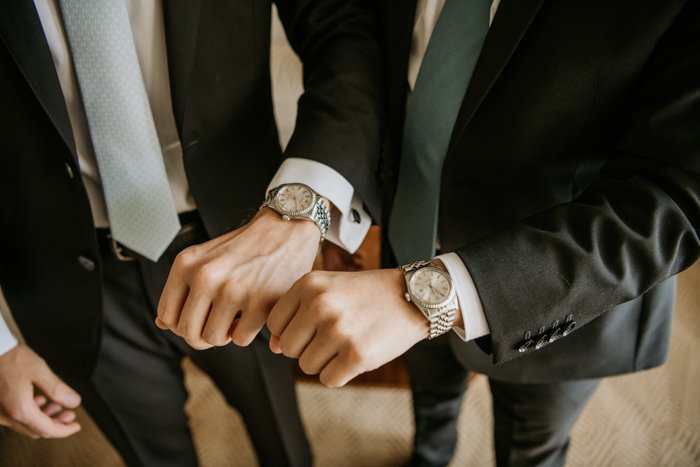 How Their Flower-Filled Four Seasons Ko Olina Wedding Came To Be
We chose the Four Seasons because we wanted everything to be outside with a beautiful backdrop, so this was a no-brainer! Our vision was to create something timeless, elegant, and memorable. I am detail-oriented, so to me, it was the flowers, the stationery, and the decor. All of those small items help create a thoroughly memorable event. Flowers were critical since they helped create the atmosphere, so Sue with Su-V Expressions went above and beyond with full, lush flower arrangements and brought in two custom-made cherry blossom trees to go over our head table. Our guests kept bringing up how beautiful our flowers were weeks later, and that's exactly what we wanted.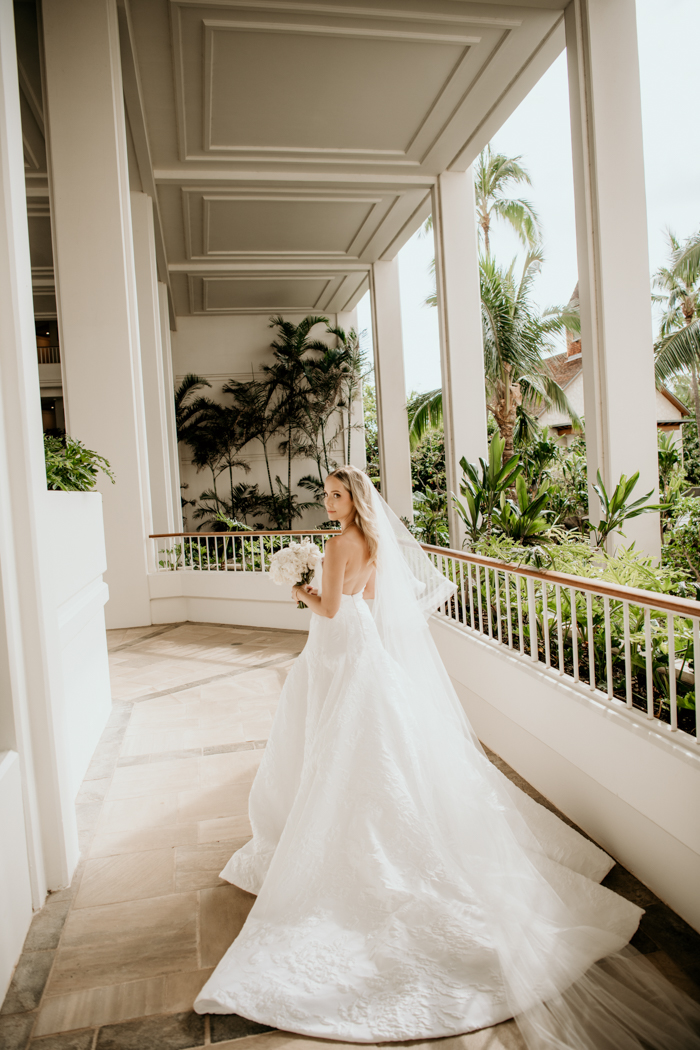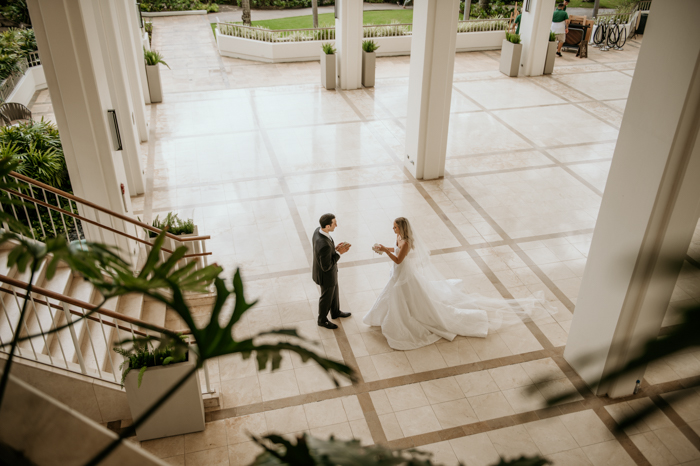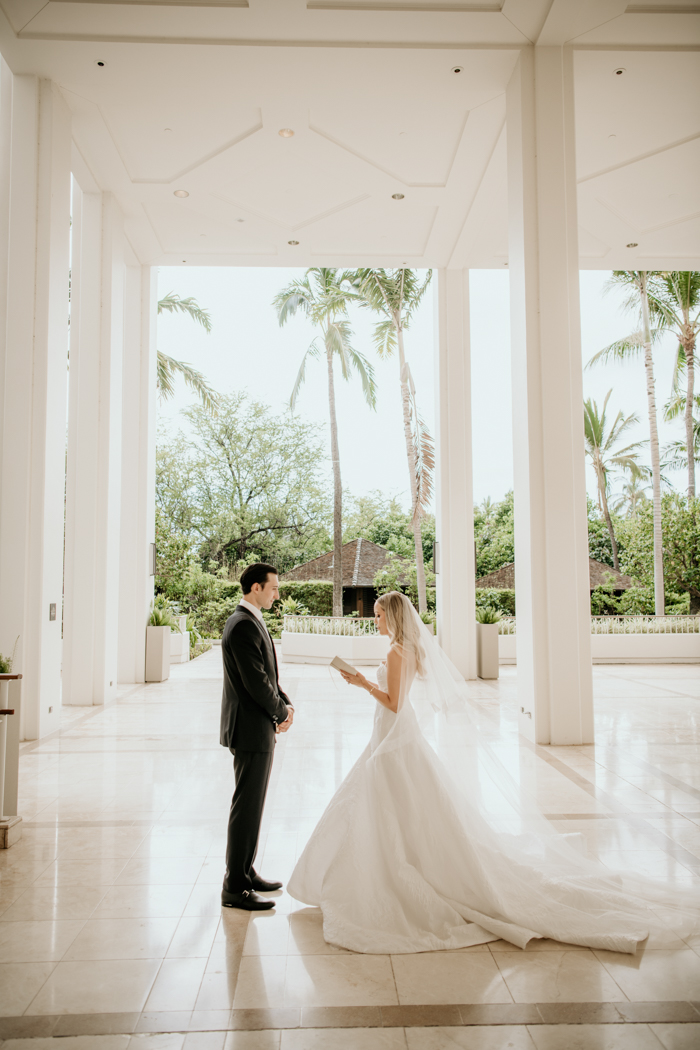 Having A Local Planner Gave Them Peace Of Mind
Our planner, Gabby with Bella Weddings, was professional and ensured I stayed calm through the entire planning and day-of process. She made sure that everything I asked for turned out exactly how I wanted. She was always relaxed, which helped us stay relaxed and stress-free. Since this was a destination wedding, it felt great knowing we had someone we could trust at our location to get everything done and organized.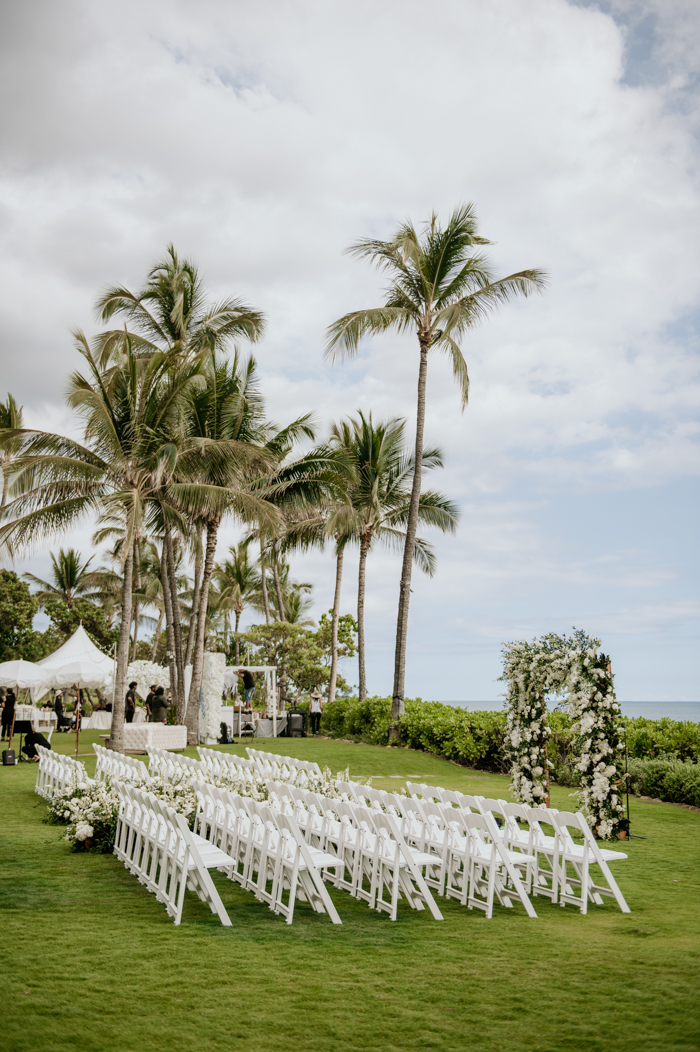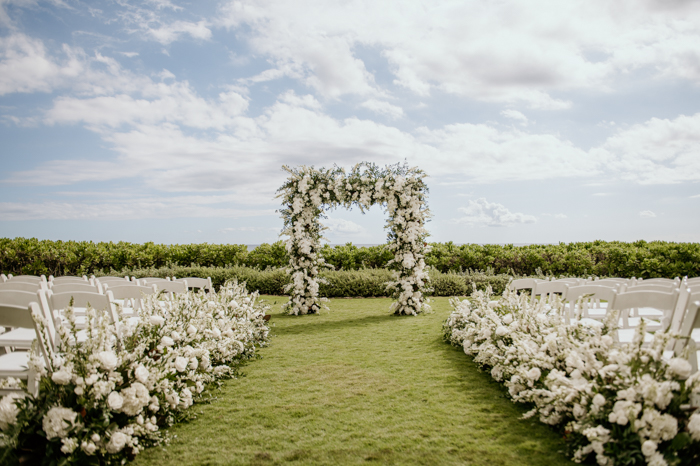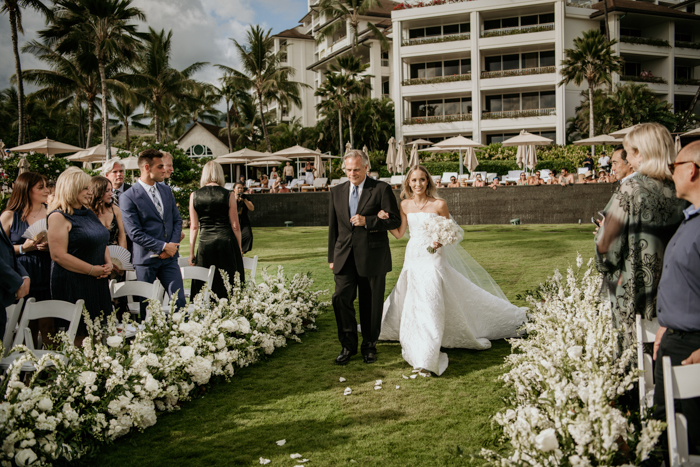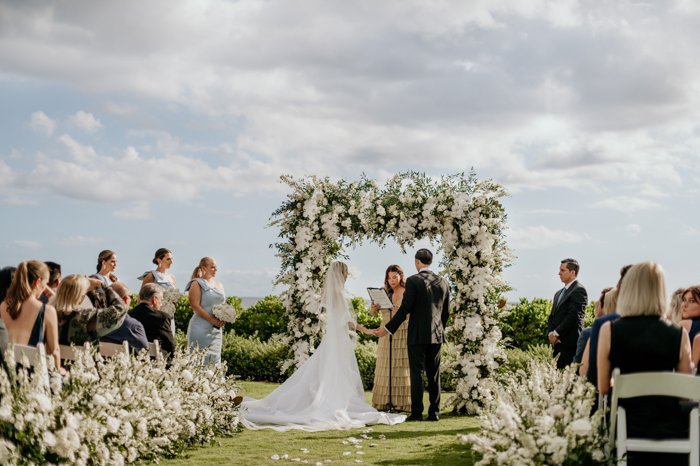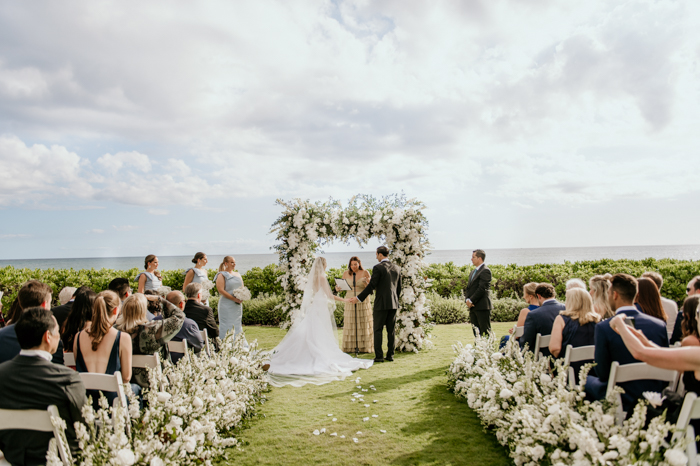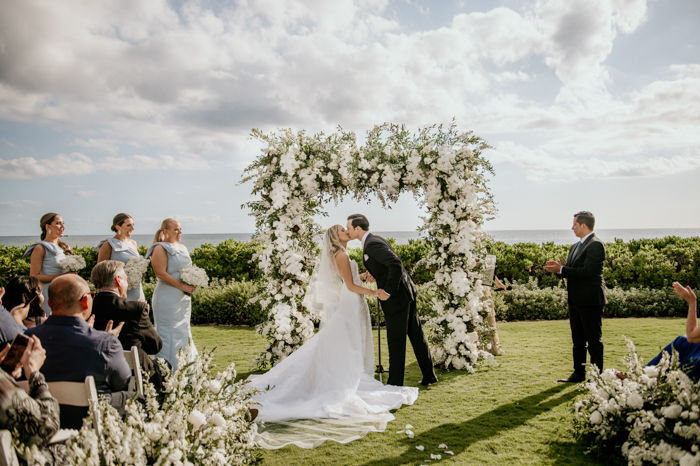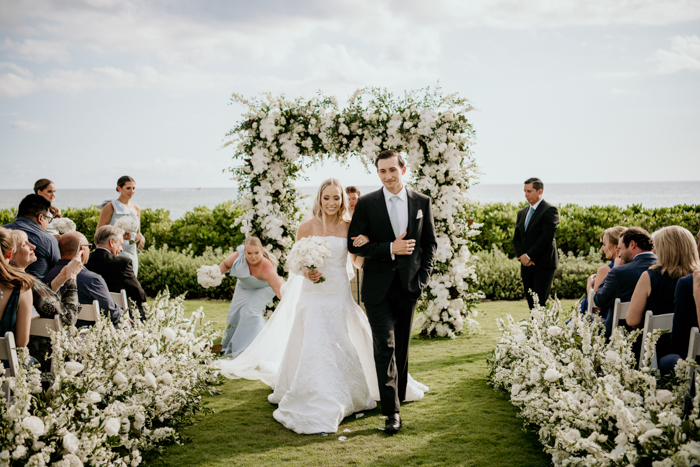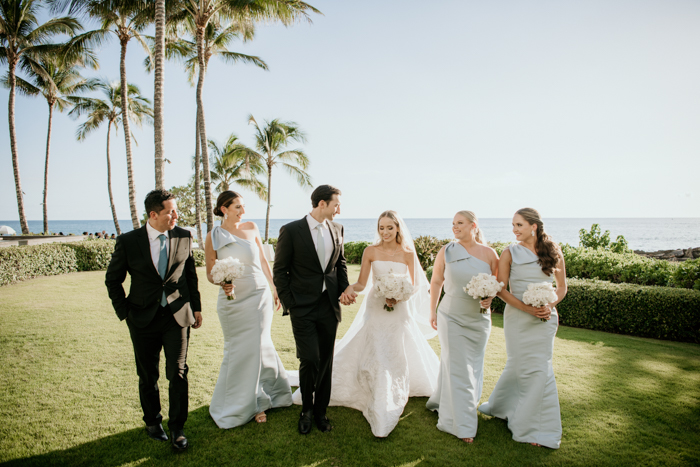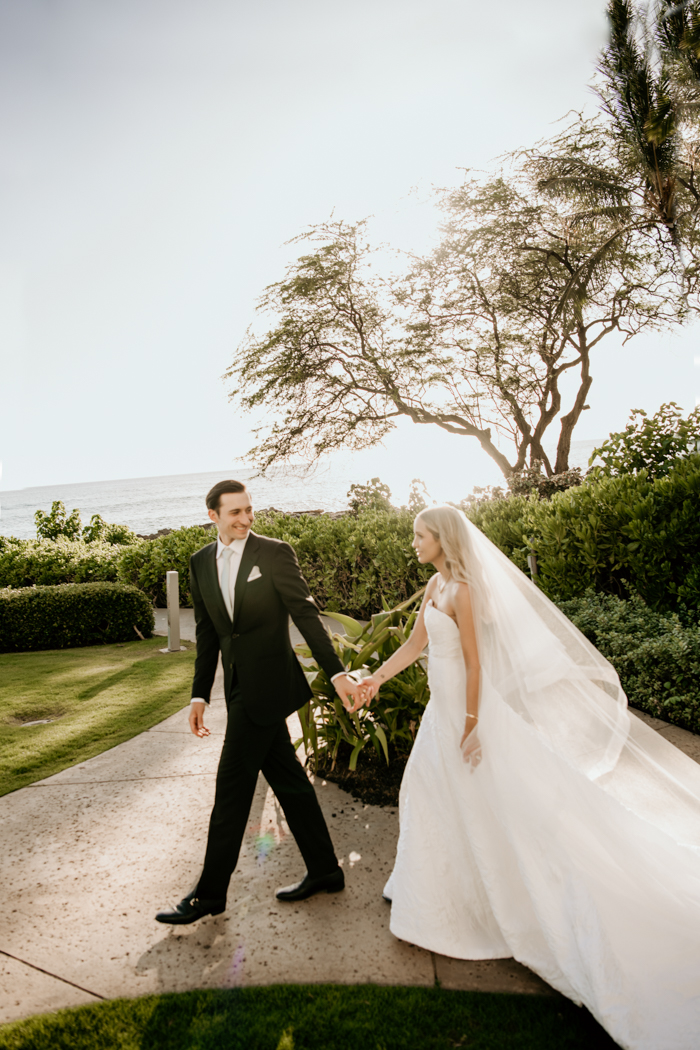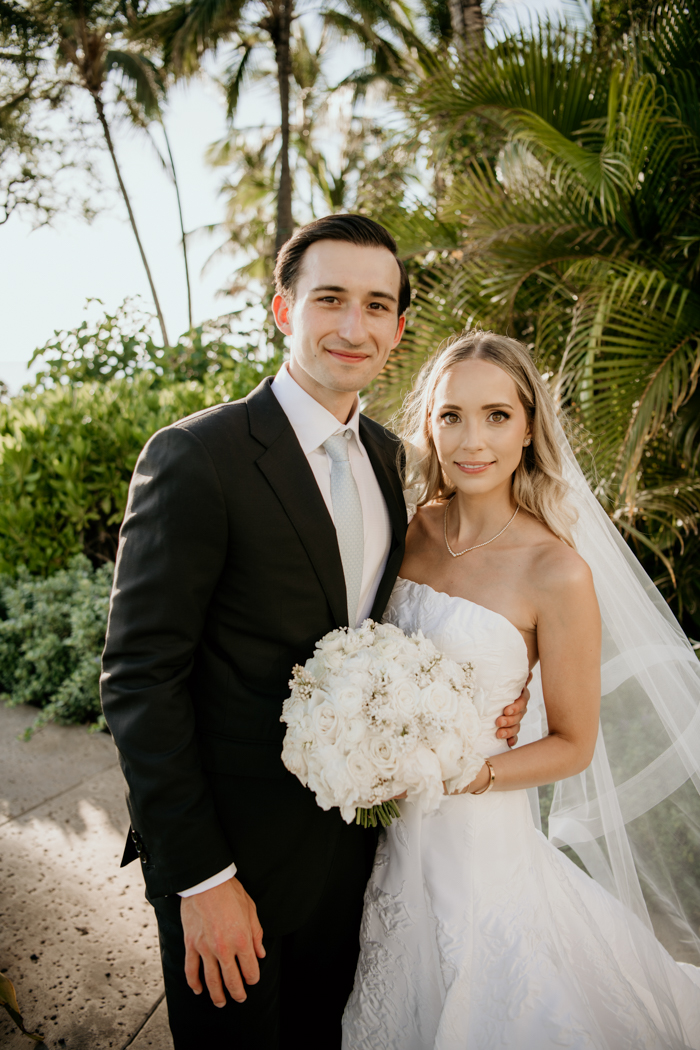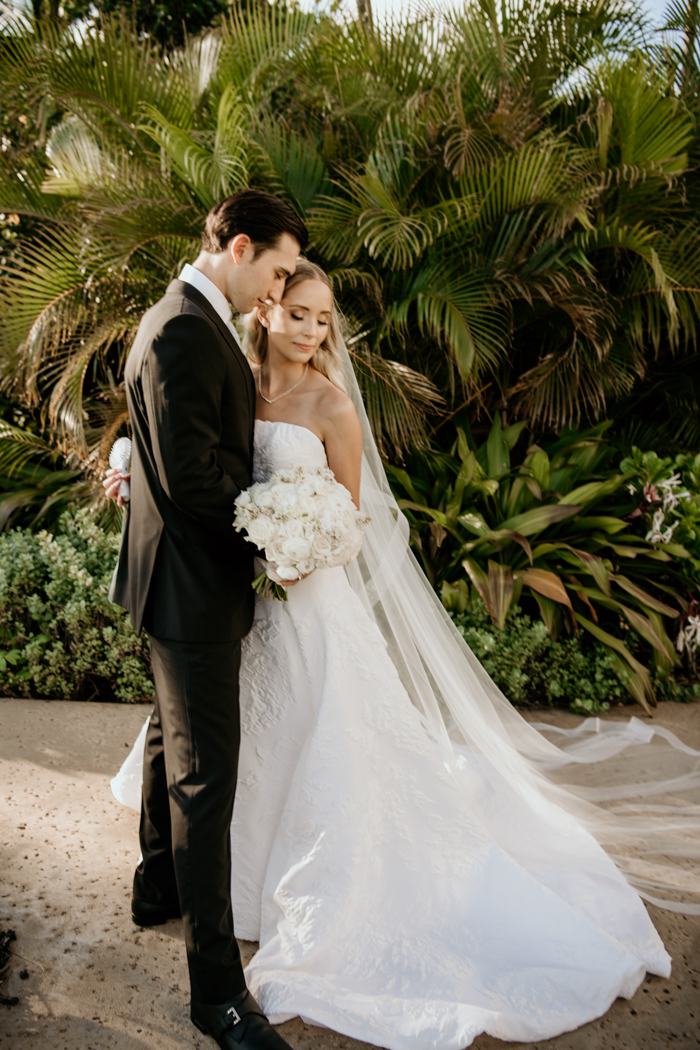 Setting The Hawaiian Vibe Through Live Music
We wanted to add a touch of Hawaii by including Kamuela during cocktail hour to sing traditional Hawaiian music, bringing in hula dancers to accompany him. For the reception, we wanted a live band to bring the energy and be able to interact with the crowd, and the Island Kings Band did just that! Both were the best musicians we could have asked for and really set the vibe. They both had amazing vocals that sounded like recordings but had the benefit of being live and able to engage our guests in their music.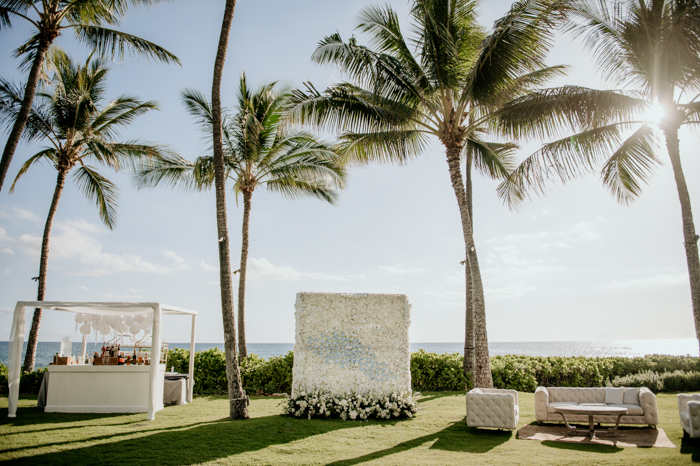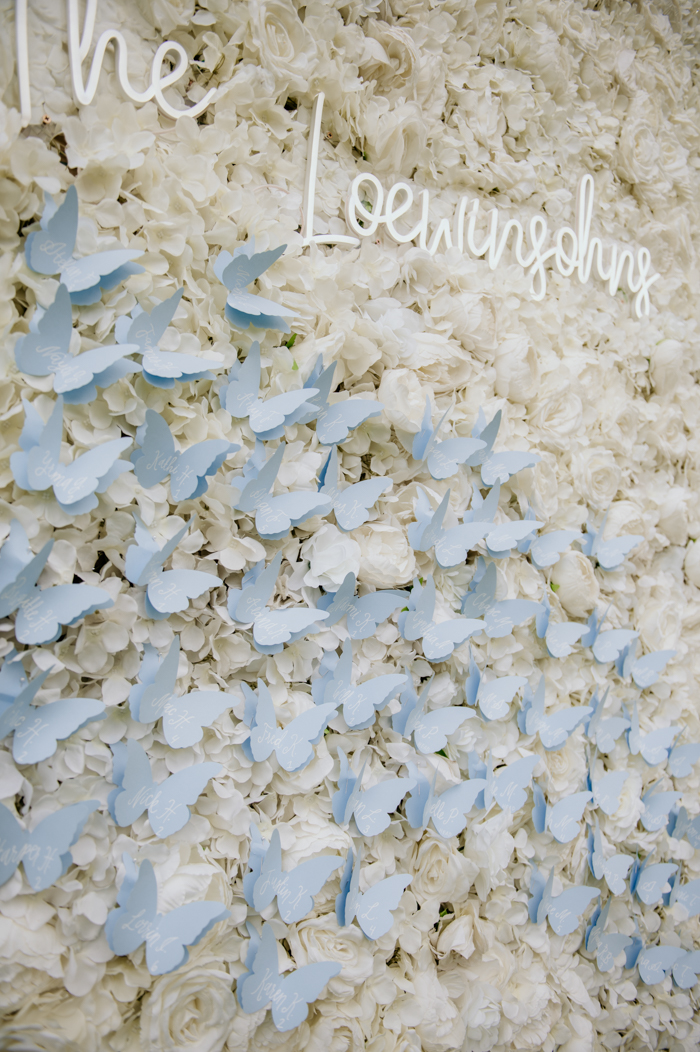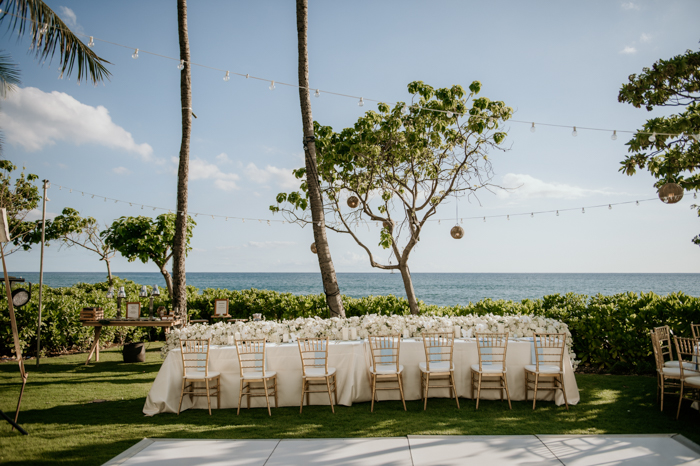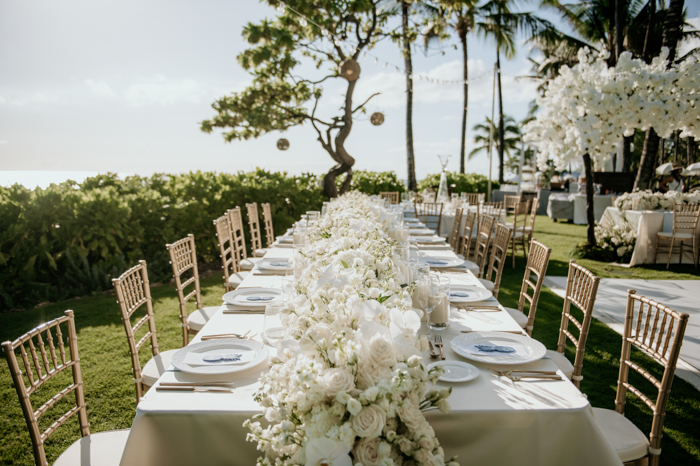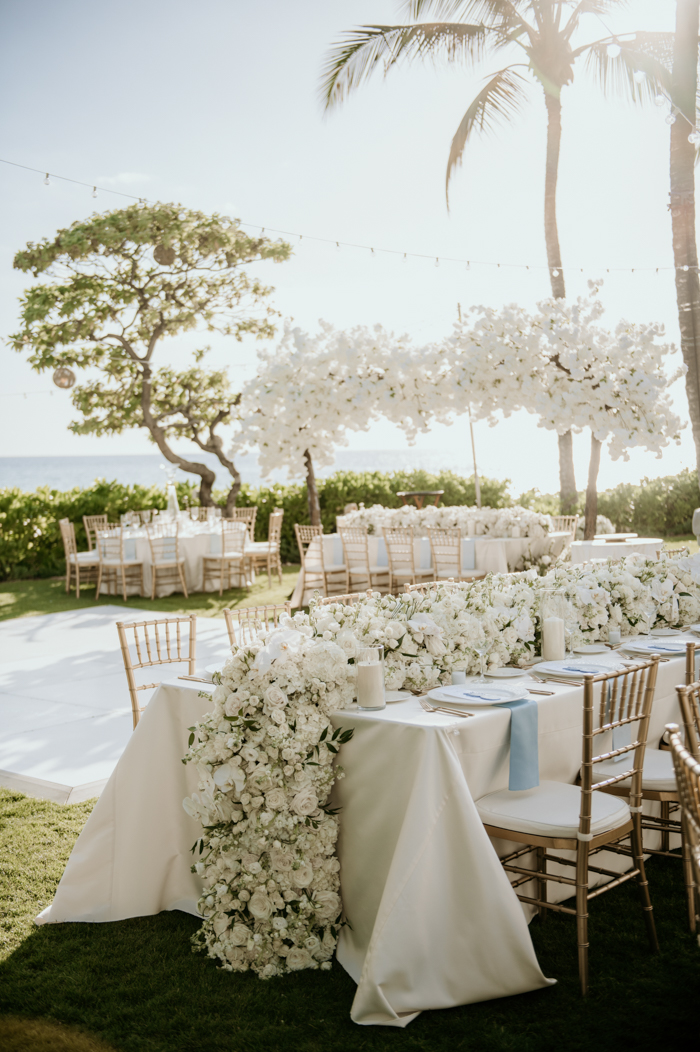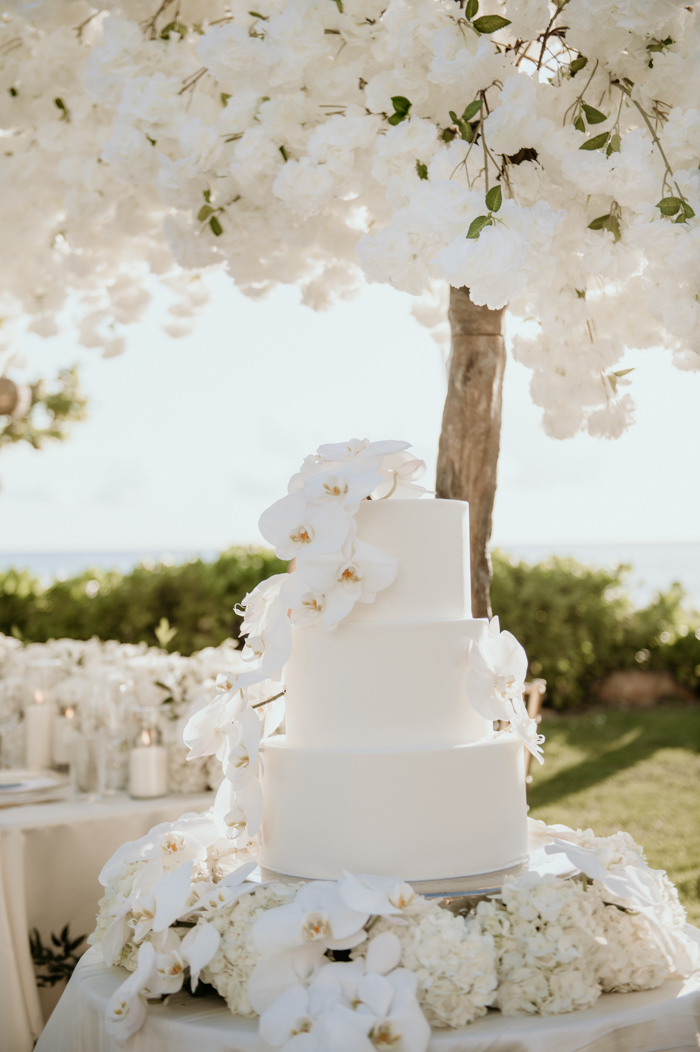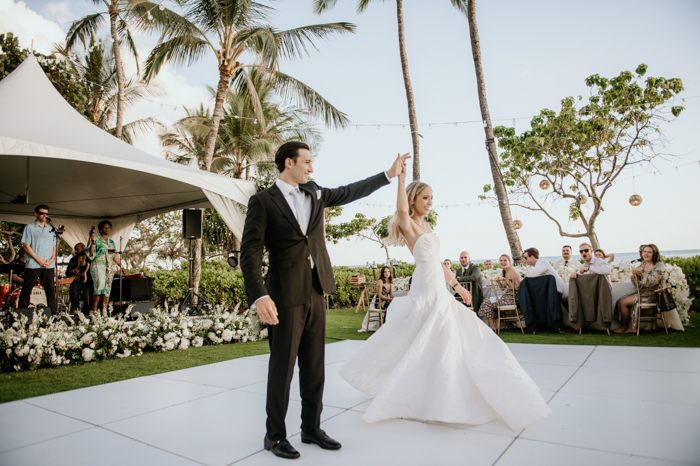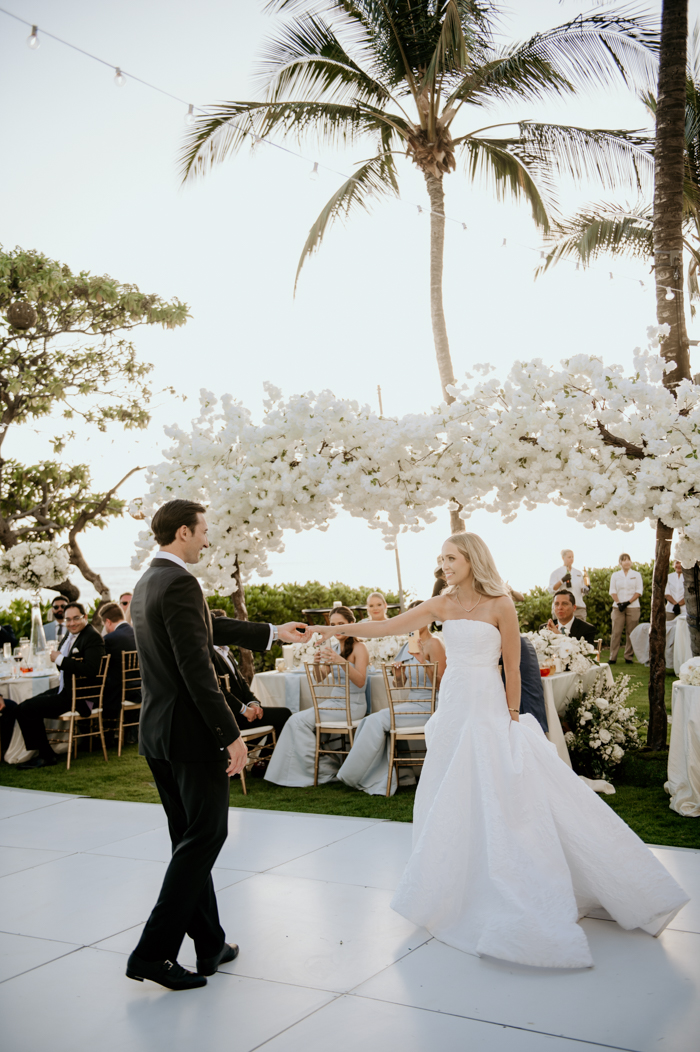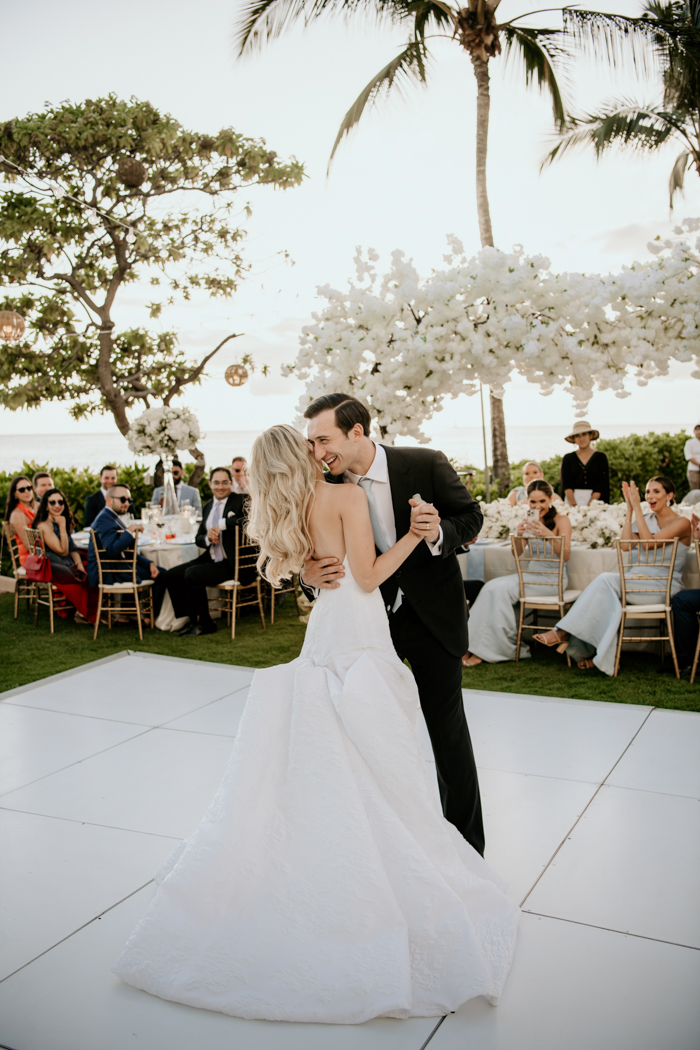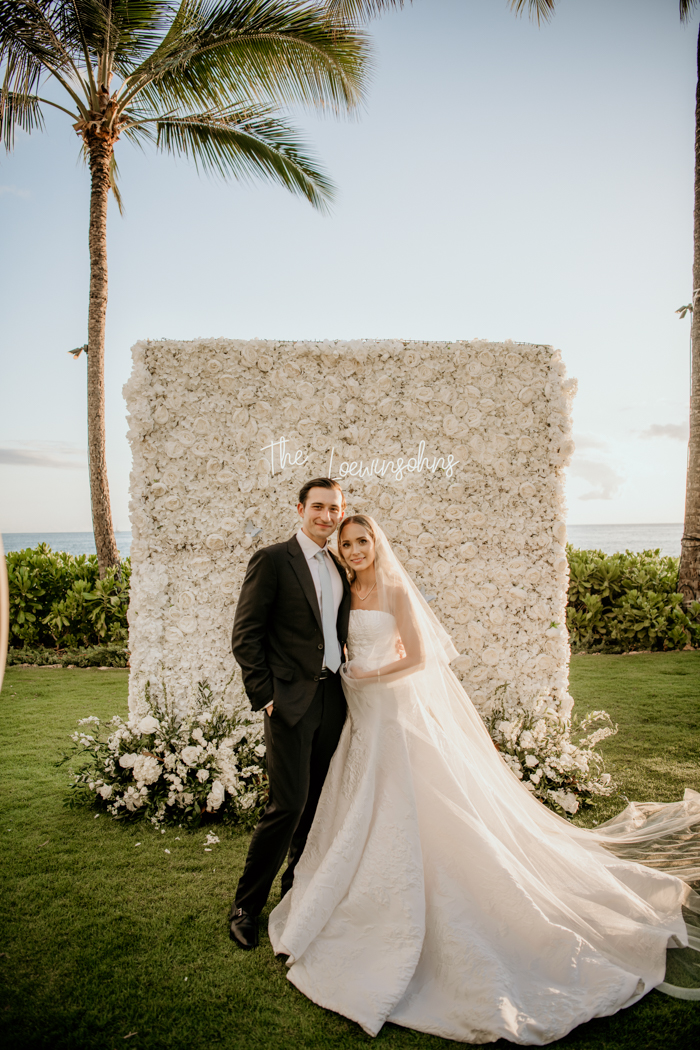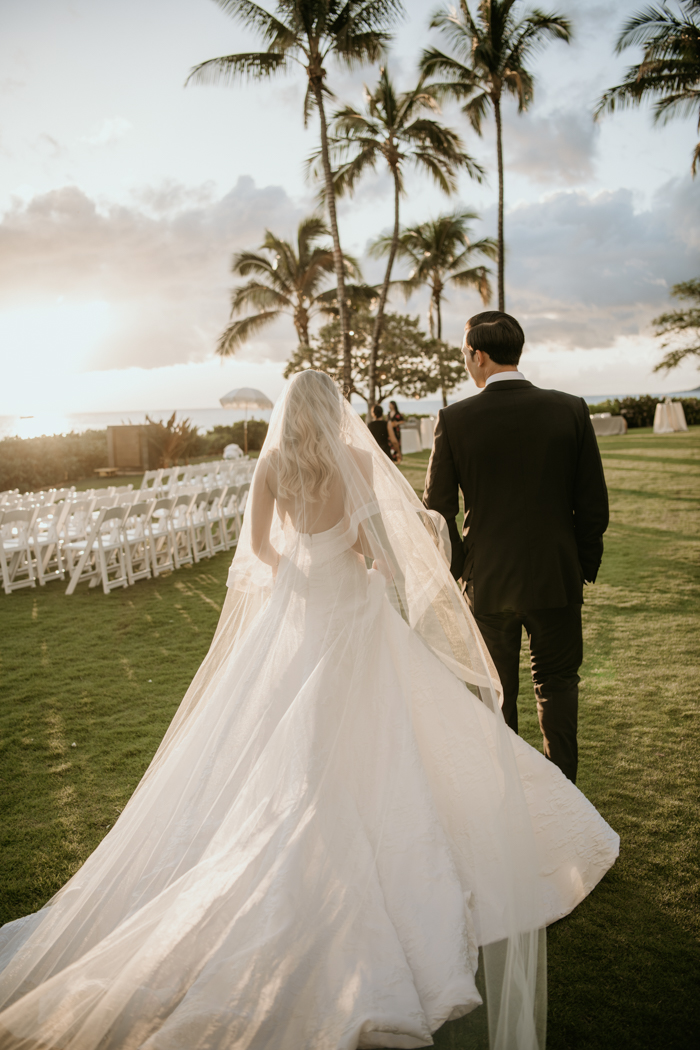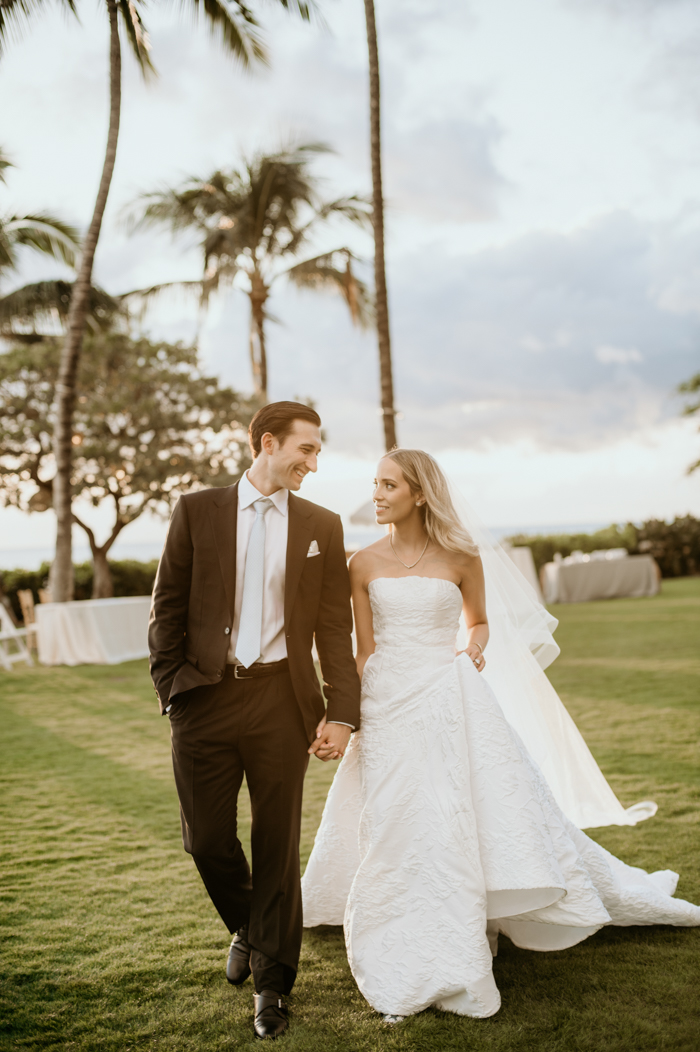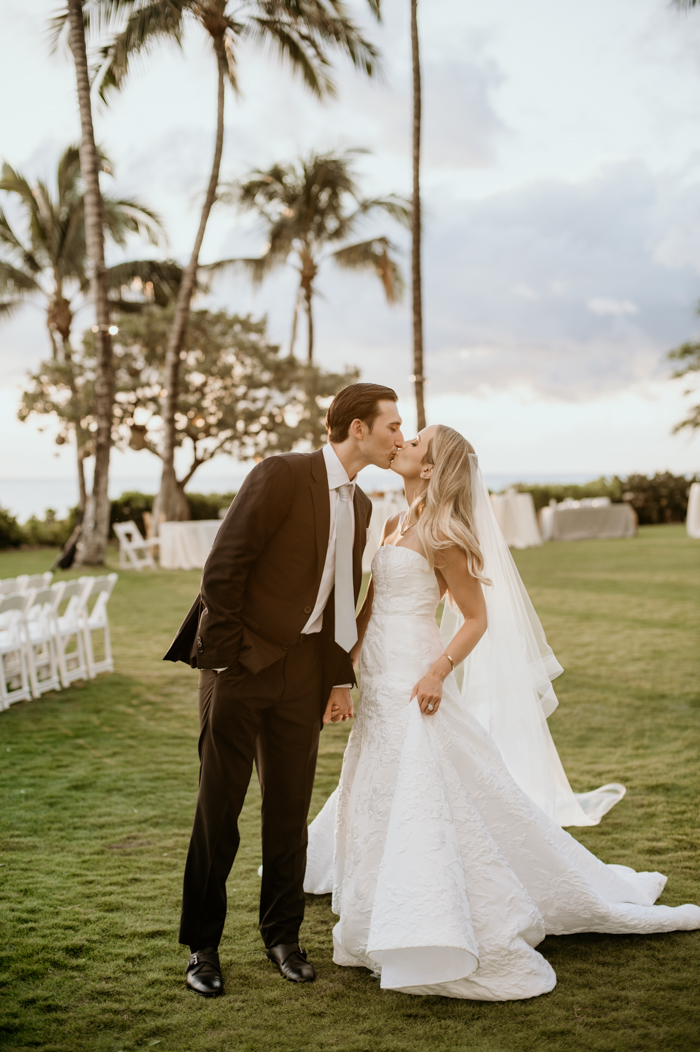 Combining Vision, Preparation, and Execution for an Extraordinary Four Seasons Ko Olina Wedding
Truly it was a perfect day, and everything was spectacular, from the flowers, the musicians, the rental decor, the weather, our photographer, our planner, and how it all came together to create the most special and memorable evening for ourselves and our guests. Walking out to see how everything came together so perfectly so we could relax and enjoy our special day together, knowing that our vision turned out even better than we imagined. Get started early and make checklists and a running list of things you've already completed. Planning can get hectic, and easy to forget what you've already done and what is left to do. Giving yourself enough time and staying organized is crucial.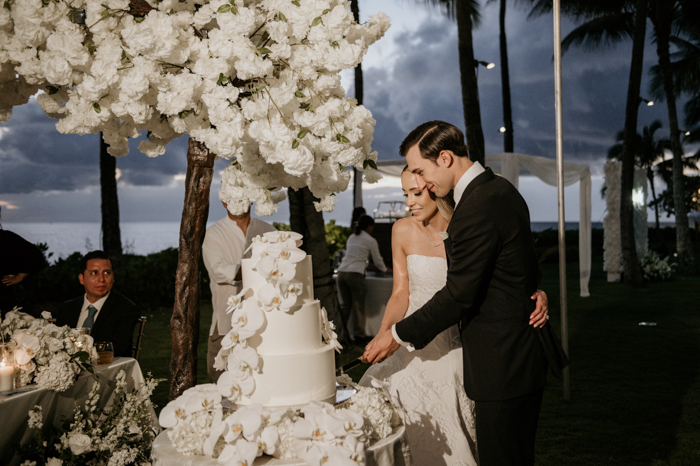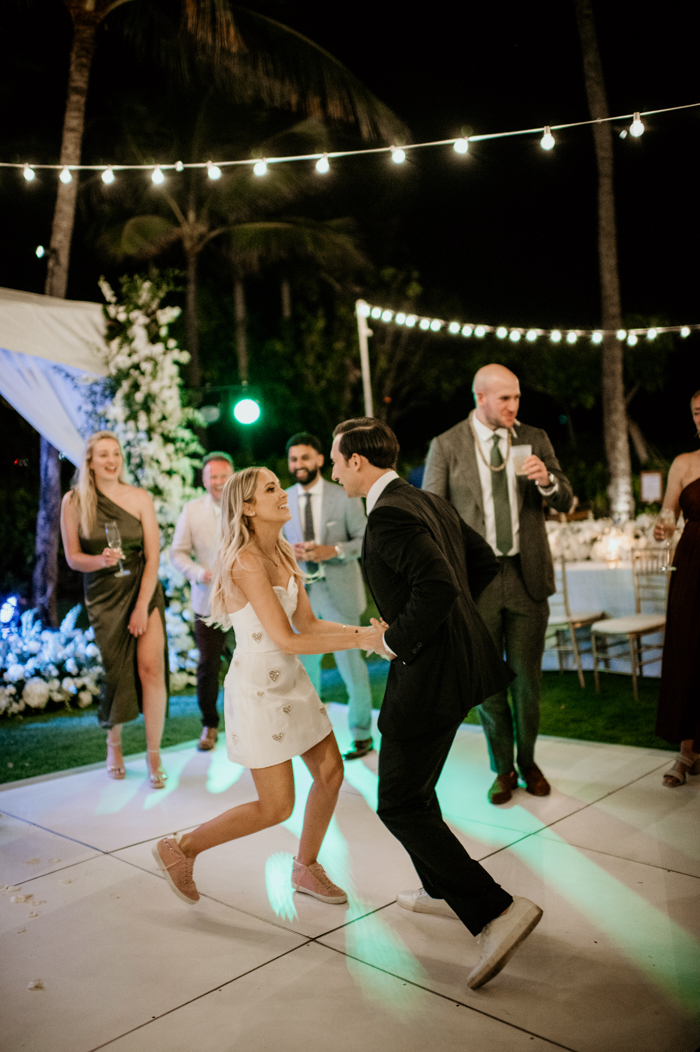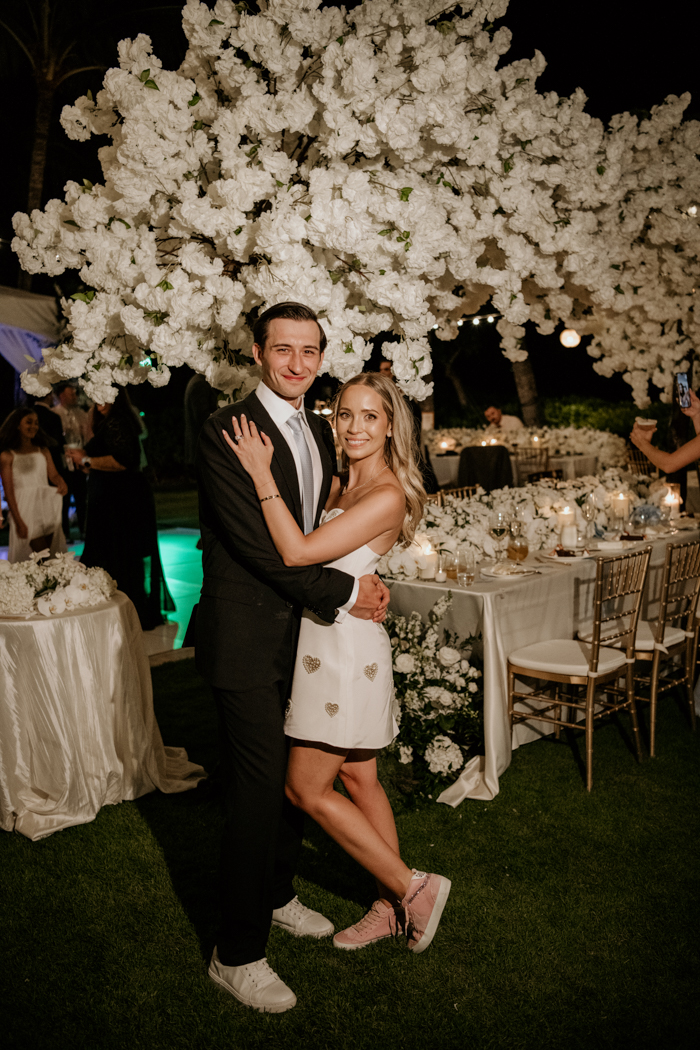 Congratulations to Lauren and Michael on their monochromatic flower-filled Four Seasons Ko Olina wedding. And a big thank you to Junebug member Derek Wong Photography for capturing every exquisite detail and memorable moment. To see more of his talent, take a look at his profile in our directory of the world's best wedding photographers.
If you're planning a beach wedding, whether it's on a remote island or a nearby paradise, or if you simply love everything tropical, we've got some amazing ideas to inspire your big day. Check out our list of tropical wedding ideas for the perfect touches to make your wedding magical.