When it came time to plan their wedding, Nastya and Rory knew that they wanted a destination elopement that acted as a honeymoon and wedding all in one. After spending countless hours scrolling through Pinterest, the couple noticed they were always drawn to Marrakech, which led them to host their own minimalist Moroccan elopement.
With the help of planners from Riad Al Loune, the magical, laidback elopement was complete with a ceremony in the heart of the desert, portraits by One Heart Experience in the marketplace, and a sunset camel ride to end the day.
Their Videographer's Take On The Big Day
Junebug member A Cinema of Poetry accompanied them as their videographer for the day, and this is what he had to say regarding intimate "I do's."
This is the story of a mixed couple that met through friends, but they realized that they were meant to be together a year later. They traveled from Portugal and exchanged vows of love in a symbolic elopement ceremony in the Marrakech desert. Their official wedding will take place when the pandemic permits, but this simple, minimal, and symbolic elopement ceremony was all about them and their relationship.
The Couple:
Nastya and Rory
The Wedding:
Agafay Desert, Marrakech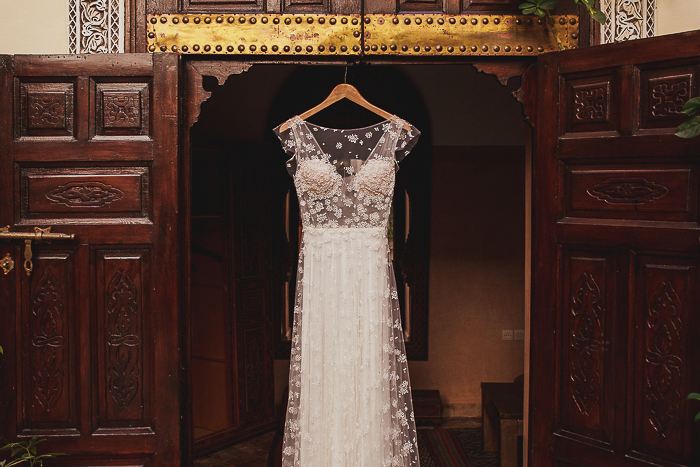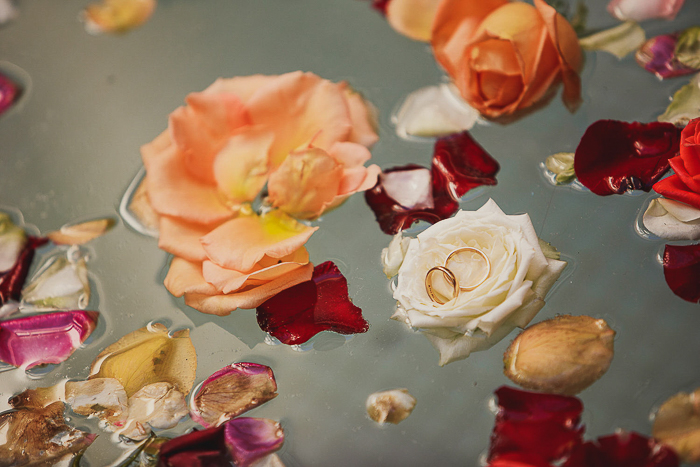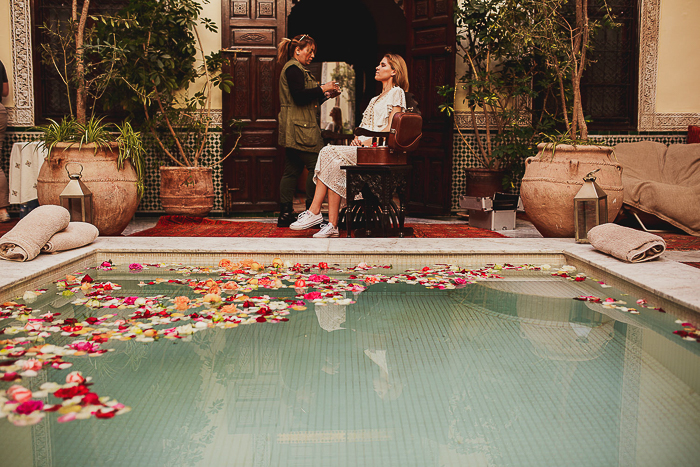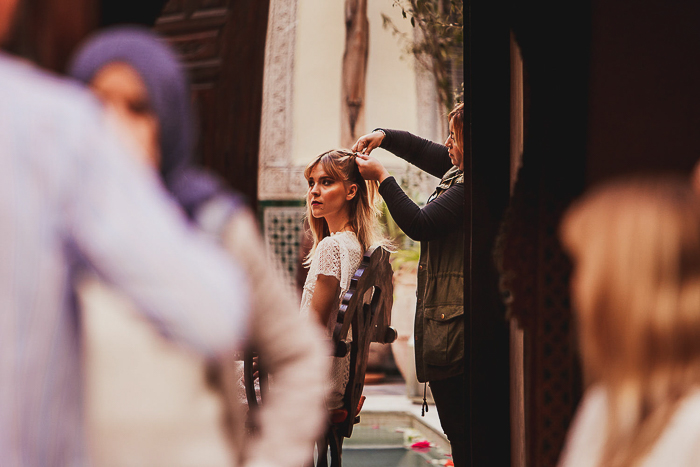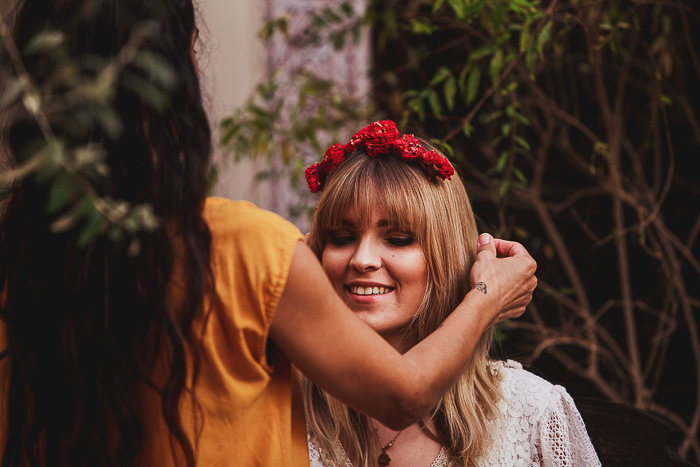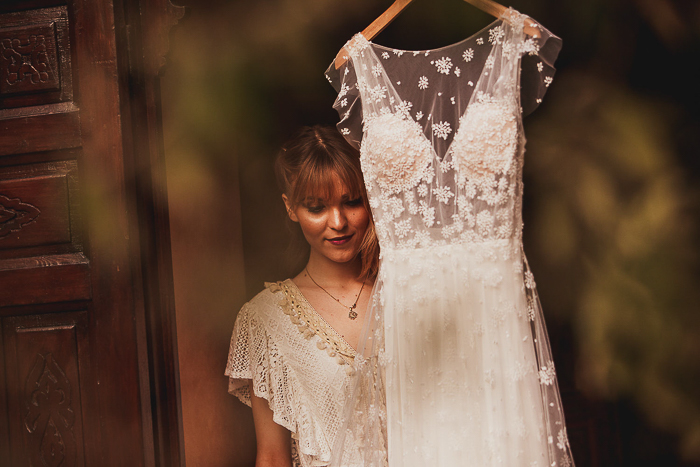 Why A Minimalist Moroccan Elopement
I love everything related to styling and design. I create a lot of mood boards on Pinterest, and a lot of them have this Moroccan vibe and style. And, we always wanted to visit Marrakech, discover its culture, and explore the medina's narrow streets as well as the famous vibrant marketplace. This is how the "where" of our elopement was decided. We wanted something quiet and more private, and a big event was not in our budget at that time. So we thought "this is it. Our opportunity to travel, explore and get married in a place we both always wanted to travel to."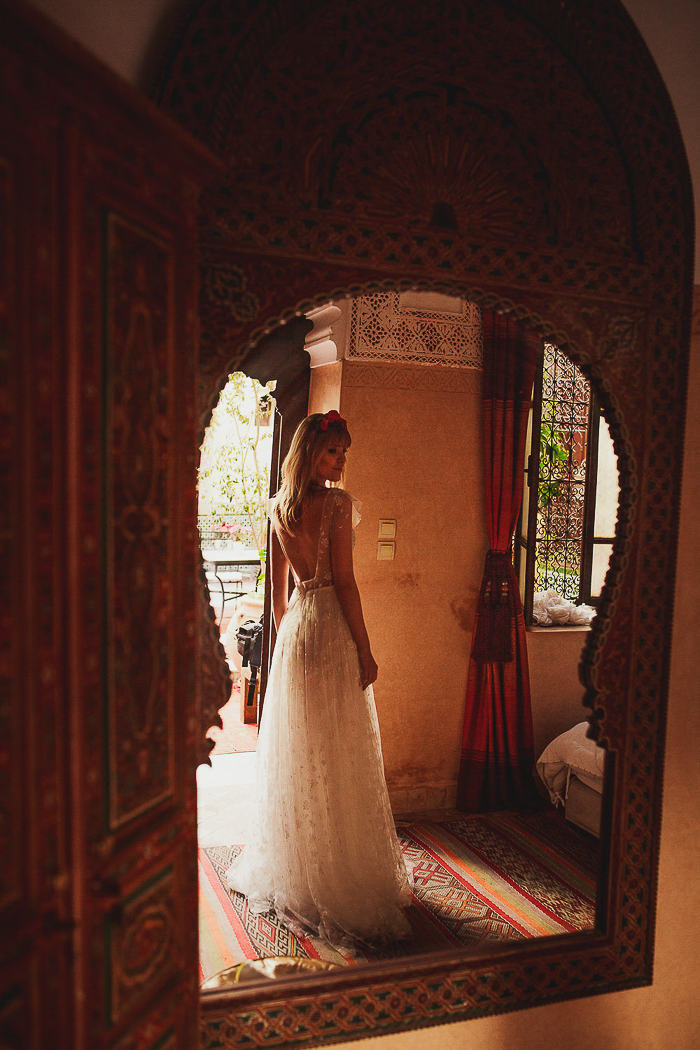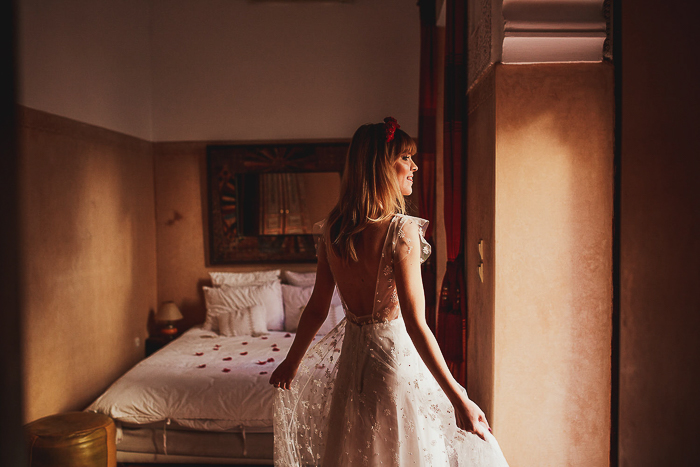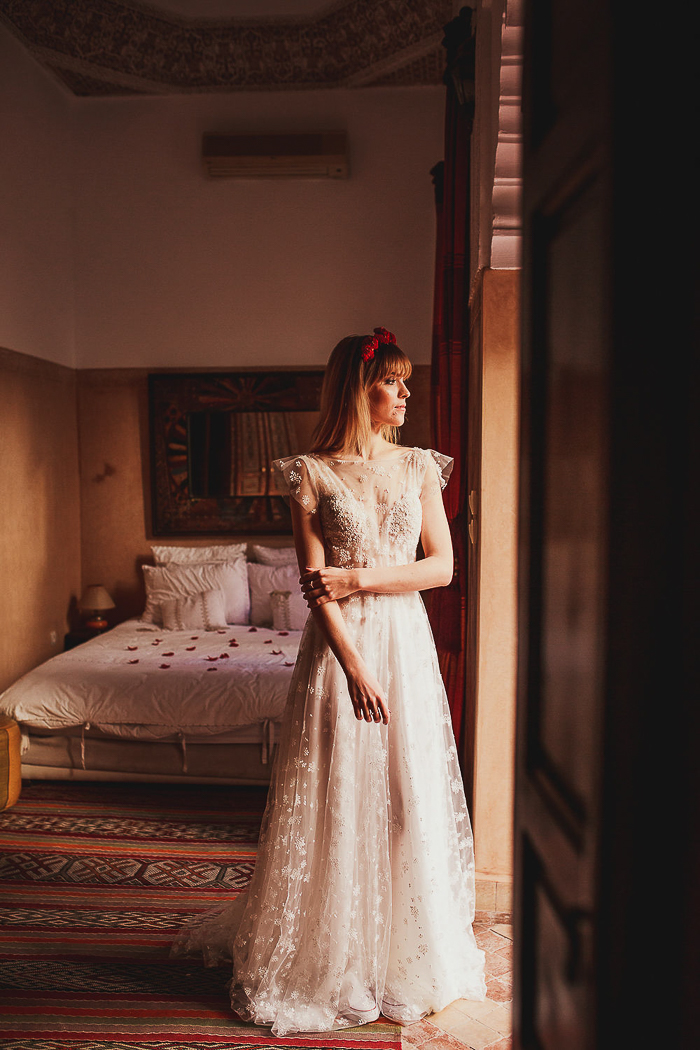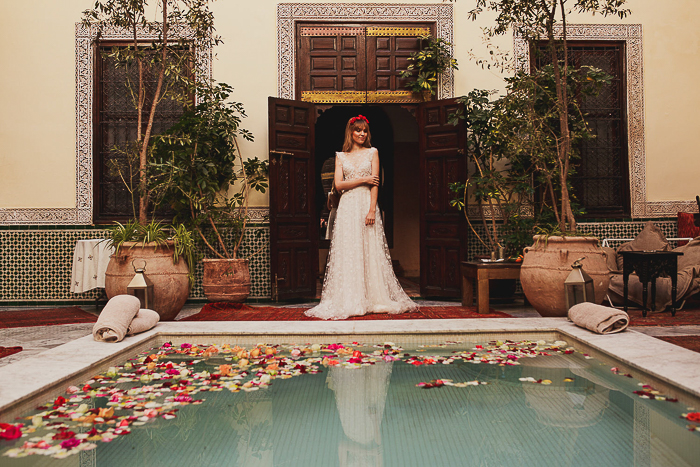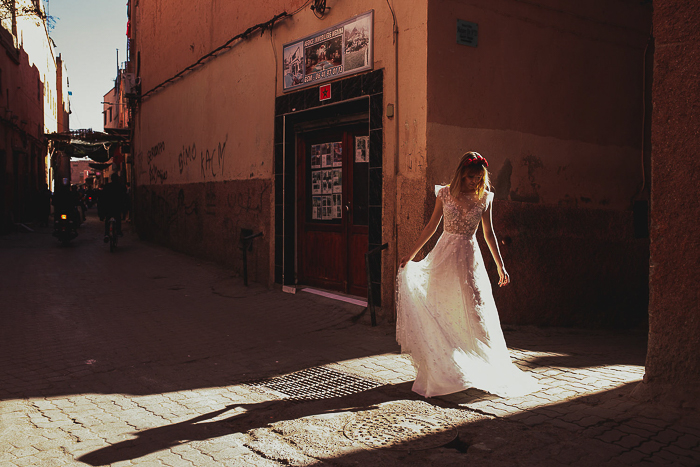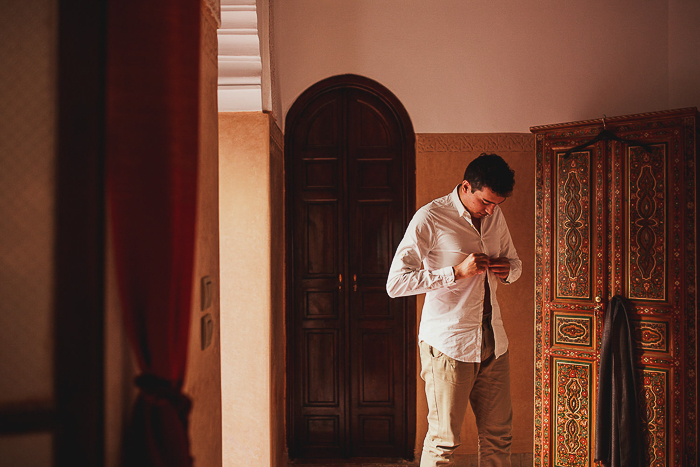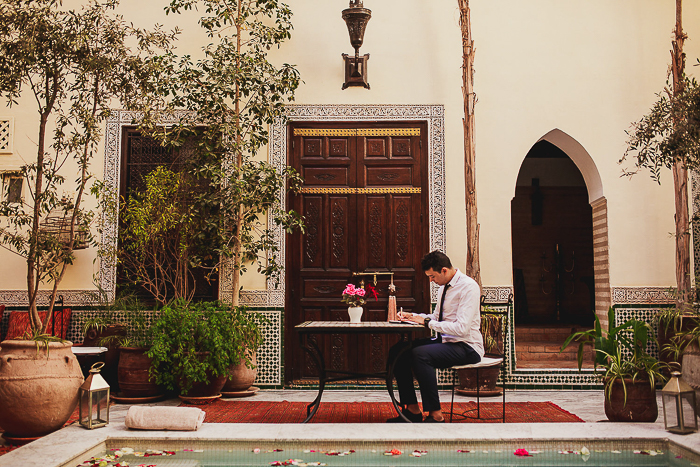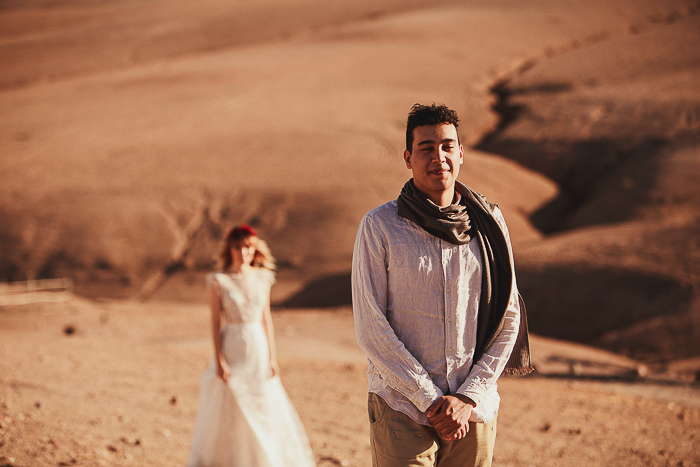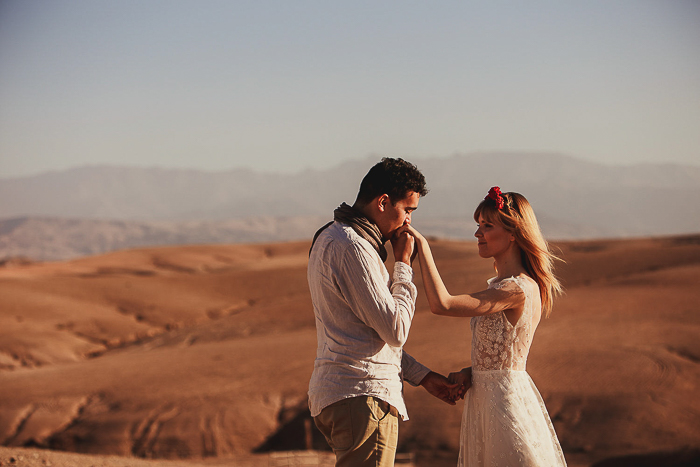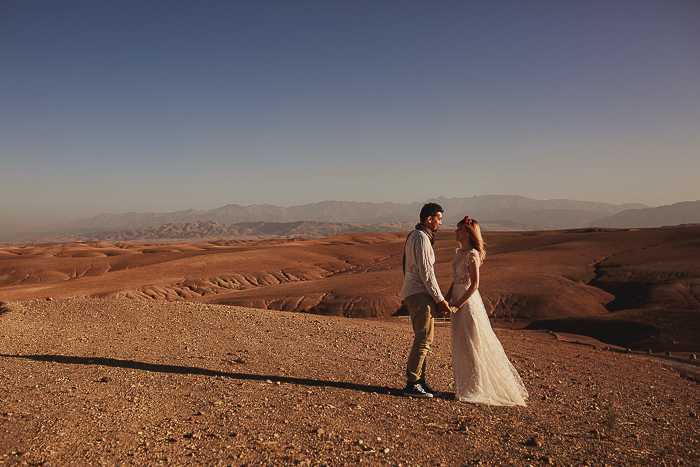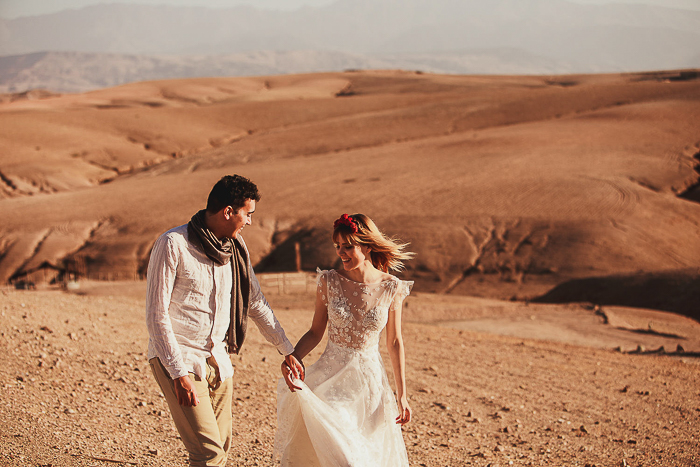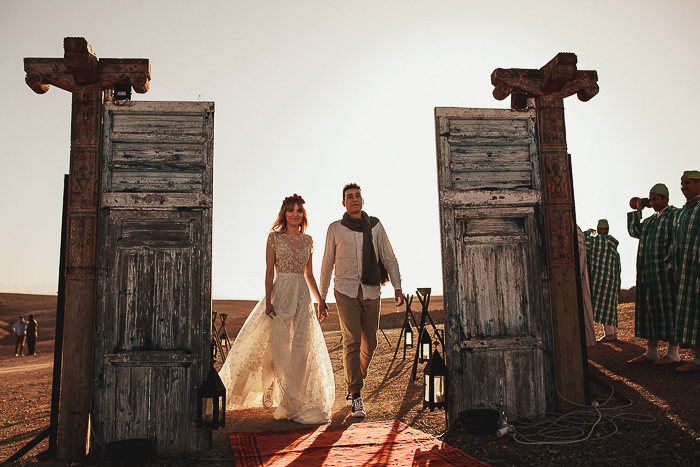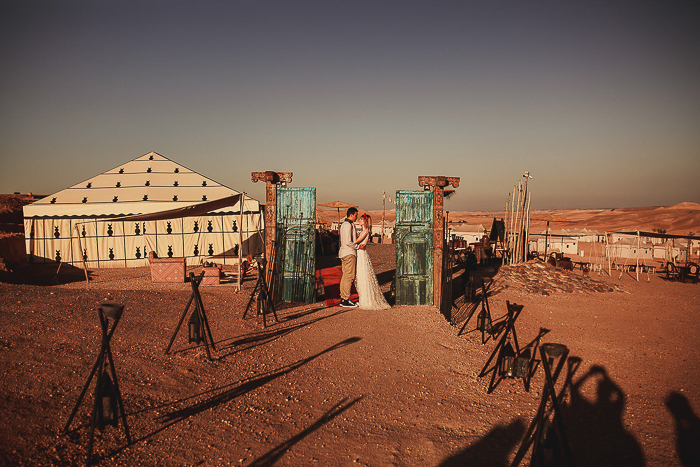 Making The Ceremony Personal
The ceremony was very laid back, minimal, and casual to represent our personalities. The wedding vows were honest and romantic. We had a tour with a dromedary camel in the desert before sunset and traditional Moroccan music.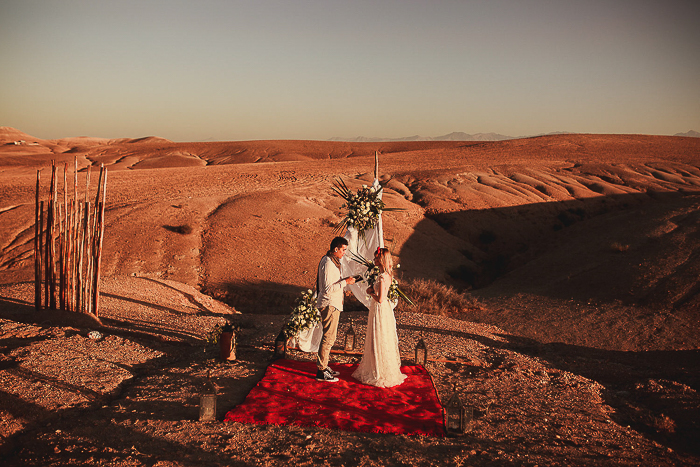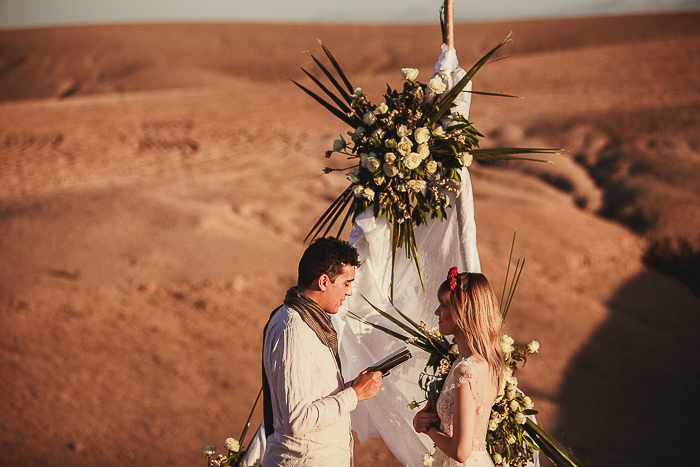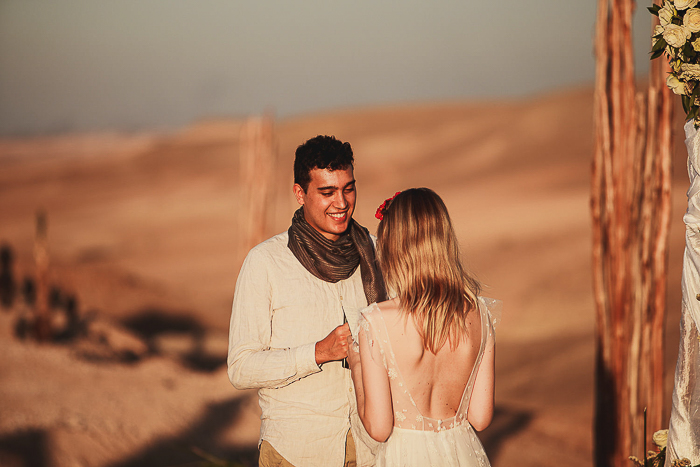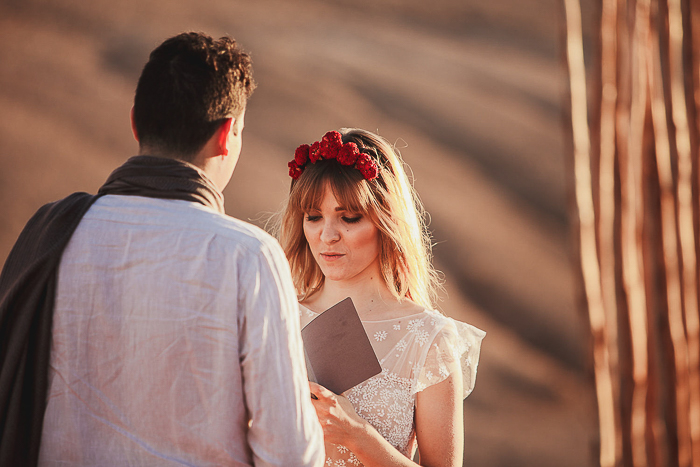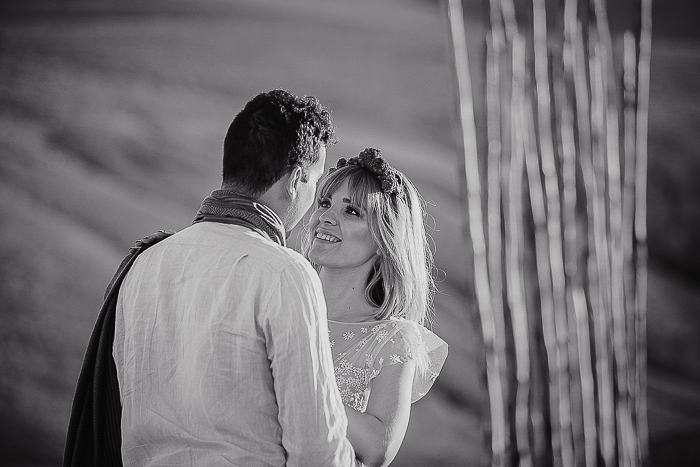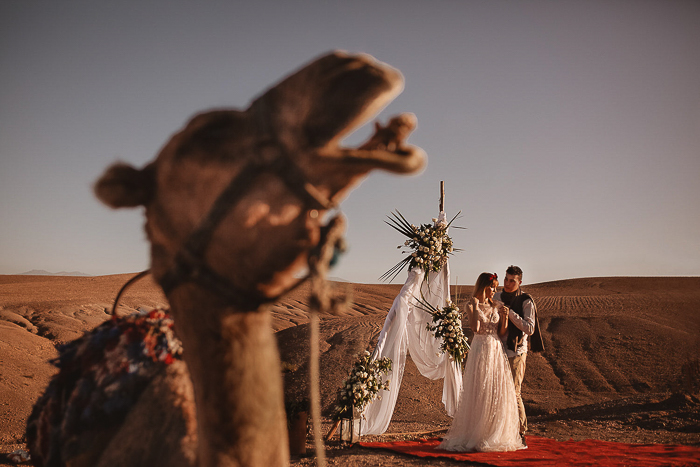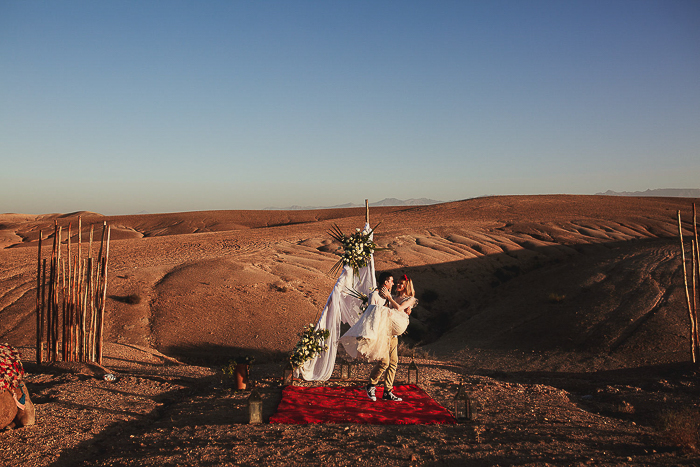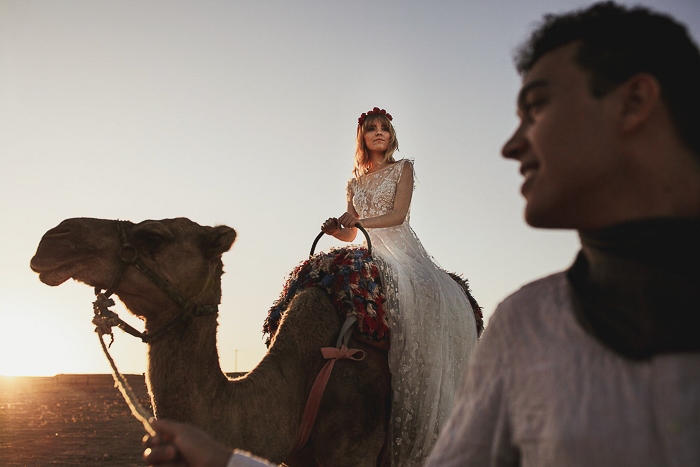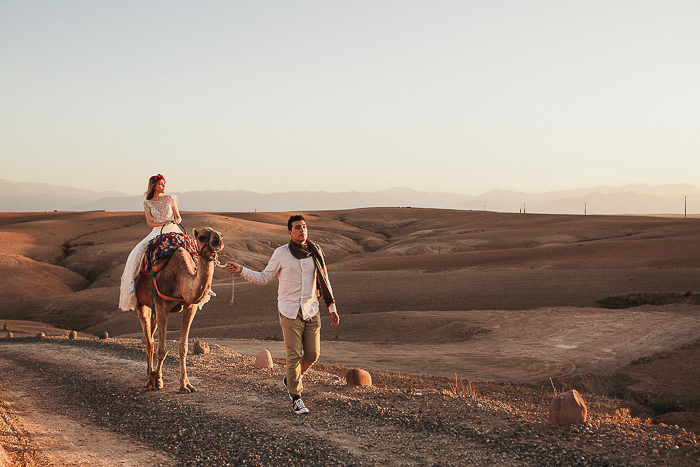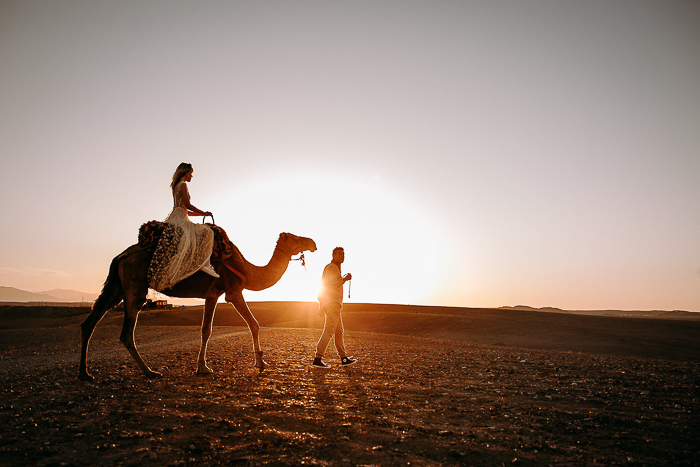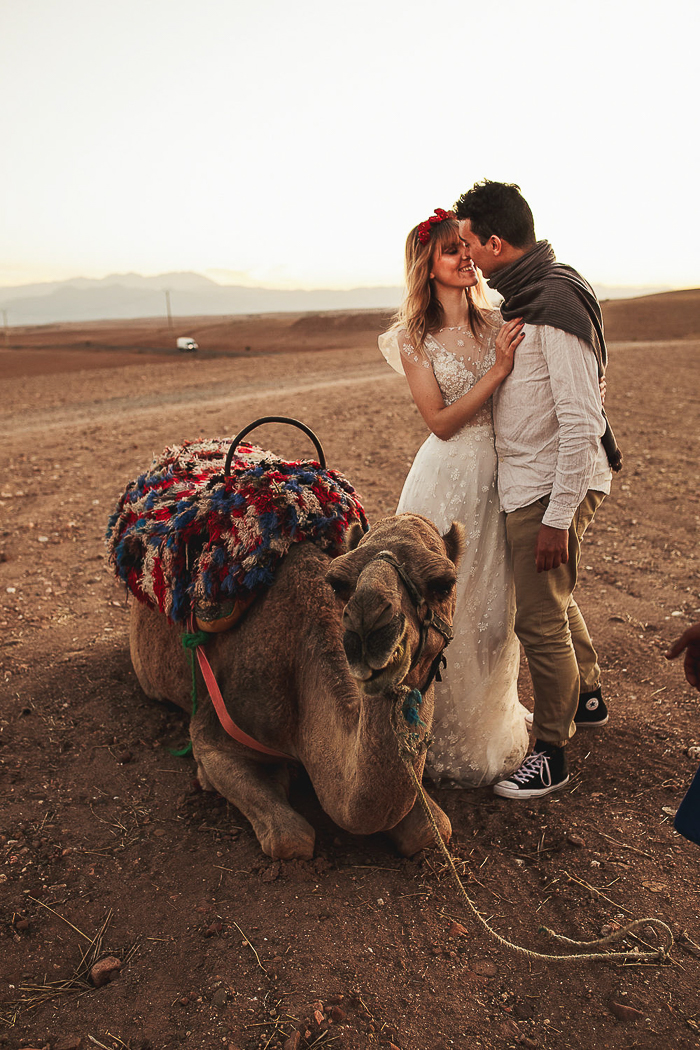 What It Was Like Working With Junebug Member Cinema of Poetry
Kostas was lovely, and he made us feel really comfortable. He had already been in Marrakech, so we were able to explore the streets with him the day after the elopement. He told us a lot about their culture and actually saved us from a few scary situations. Since we spent more than just one day together we had the time to get to know each other better, too. He focused more on our story through short interviews that helped to reveal the essence of our relationship. We would definitely recommend him to anyone looking not just for a videographer but also a friend for their special day!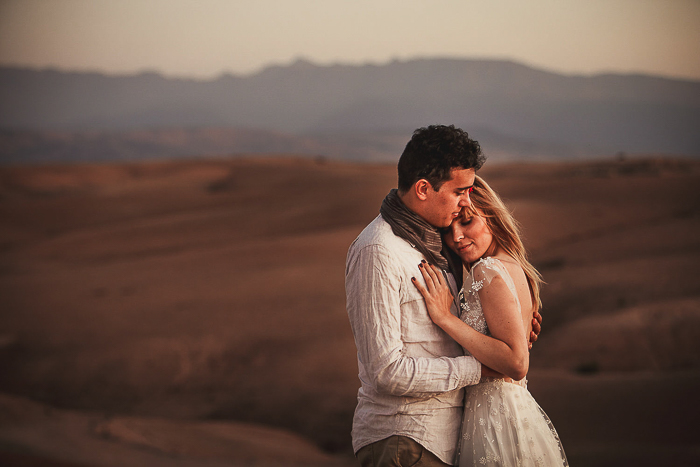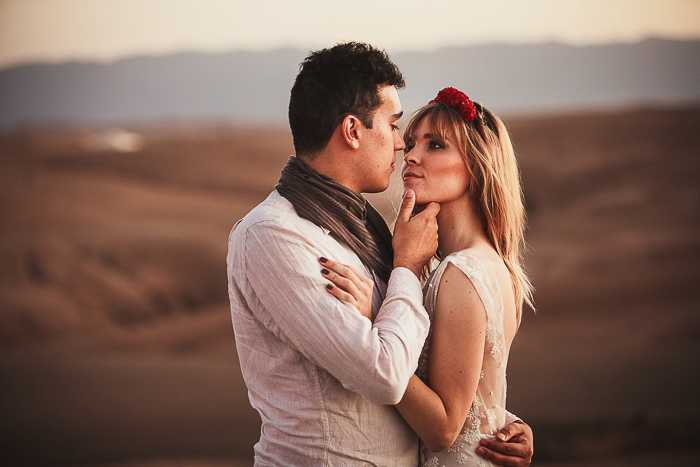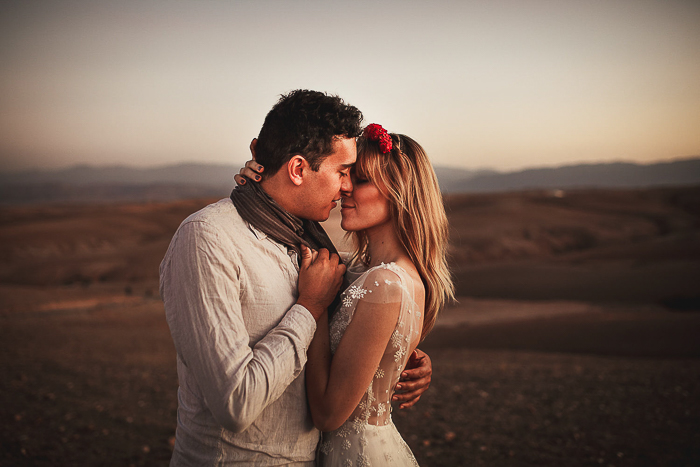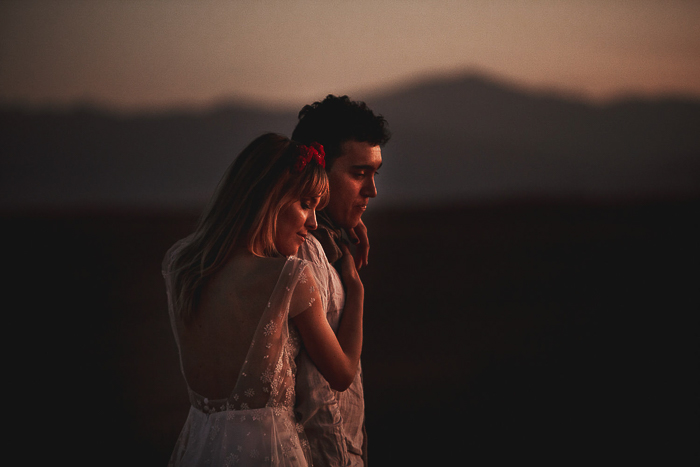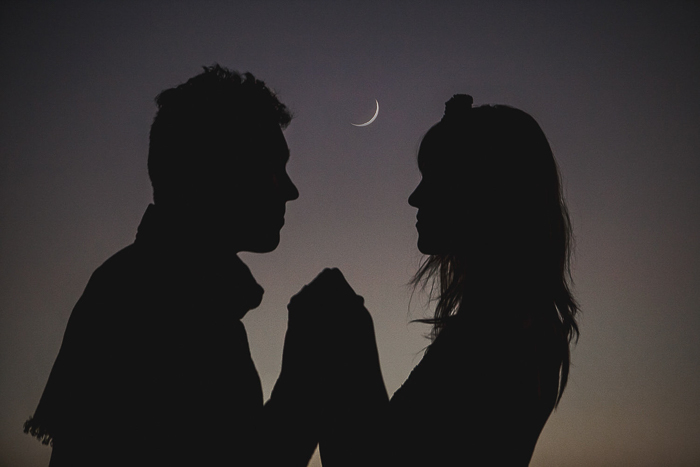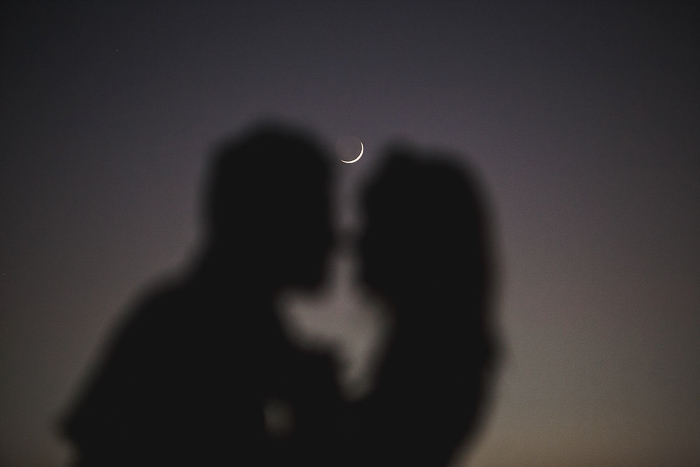 Congratulations again to Nastya and Rory on their minimalist Moroccan elopement! We're so thankful that One Heart Experience was there to capture it, and Junebug member A Cinema of Poetry was there to film the beauty of the day too. To see more of Kostas' work, check out his profile in our directory of wedding videographers from around the world!