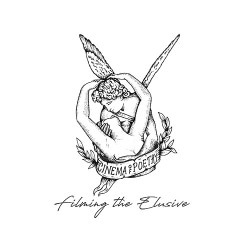 Best Wedding Videographers in Greece
Cinema of Poetry
6 REVIEWS
About
MEMBER SINCE 2020
Hello, I am Kostas, founder of the Cinema of Poetry. My passion for cinema, music and poetry has always been my driving force. I am a destination wedding filmmaker, based in Greece and travelling all around Europe and the world to document your story in the most authentic and personalized way. When crafting your film, I always dedicate a piece of my soul in this. My philosophy is to focus on the things that matter the most: people, moments and emotions. This is what makes your film unique, representative of who you are and a treasured heirloom for you and your family.
I often work on the Greek islands, Santorini, Mykonos and all over Greece. In Tuscany, Venice, and all over Italy. In Iceland France, Morocco, but I am also available to tell your story all over the world.
If a story is authentic, it is told from the heart: I love hearing all the details about you and your journey together. The way you met, the things you like to do, your dreams. All this helps me identify and unfold the story. I want you to feel relaxed and in-your-zone. The whole process is laid back and follows your plans. I am not simply your wedding filmmaker, I am also your friend. Connecting with you on a personal level, building an honest relationship based on mutual trust helps me help you be yourselves. This is how I can create a short documentary that is not only about one day, but about a lifetime.
Do you want an elopement film that makes your heart skip a beat? A film that gives you goosebumps? ME TOO! Let's make your special day unique for the years to come.
Why couples love Cinema of Poetry
MaryJane
Iceland
Reviewed on Sep 02, 2022
Kostas is truly an amazing photographer and videographer. When my husband and I were searching for a vendor for our Iceland elopement wedding, Kostas was 100% undisputed in our choice. The film he shoots and produces are not only beautiful, he under...&nbsp &nbsp Read More
June and Craig B.
Gairloch, Scotland
Reviewed on Jul 04, 2022
We cannot express enough how much we were happy with Kostas from Cinema of Poetry. His video is nothing but breathtaking, the quality is of the highest. On top of that, he was a pleasure to work with. Very professional and passionate about his work....&nbsp &nbsp Read More
Rachel L.
Santorini, Greece
Reviewed on Jan 24, 2022
Kostas was a pleasure to work with and he did a phenomenal job with our photographs and wedding video. It was well worth the investment! He was very responsive since our initial contact, put me at ease booking from another country and helped answered...&nbsp &nbsp Read More
Katerina K.
Raches, Fthiotidas, Greece
Reviewed on Apr 05, 2021
Our collaboration with Kostas was a unique experience. From the very first time we felt safe and fearless to express our feelings and thoughts for each other even on the edge of a ruined house & on the sea of a deserted Greek island floating like lan...&nbsp &nbsp Read More
Apostolos A.
Kyparisia, Messinia
Reviewed on Dec 23, 2020
Cinema of poetry made us feel that they were the right choice for our wedding. They were everywhere but without bothering, they immortalised every little moment of us with such a lowiness. They respected our guests and the invaluable moments we had w...&nbsp &nbsp Read More
&nbsp + See More Reviews
Request Information
Thank you for your submission. We will be in touch soon!
X

Email Sent.