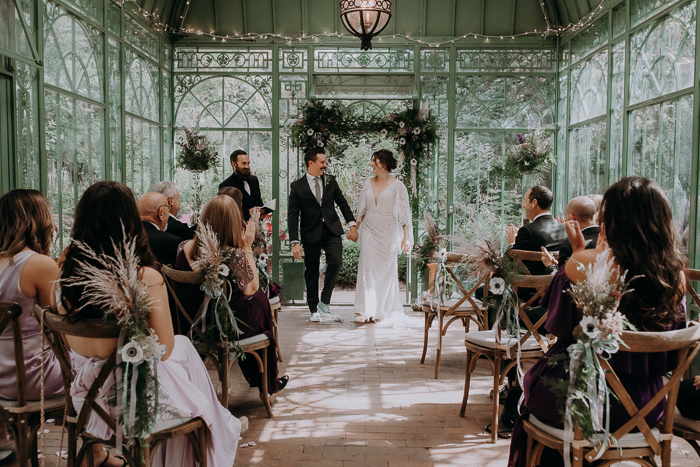 Towering trees, mossy floors, overgrown shrubs, and wildflowers—there's just something so magical about tying the knot in the middle of the woods. Shelby and Kyle always envisioned a secluded, woodsy feel on their big day but wanted the venue to be close and convenient for their guests. And they found just the perfect spot right in the middle of the city— the Denver Botanical Garden.
Surrounded by their closest loved ones, the two pledged their love for each in an intimate ceremony at the Woodland Mosaic. Flipping the same space, the brunch that followed featured a long family-style tablescape filled with foraged foliage, terrarium-enclosed arrangements, and gilded accents along with repurposed florals. Fairy lights across the ceiling upped the romantic vibe of their cozy celebration.
If you and your partner love the idea of lush greenery and florals as a backdrop to your special day, then this is one enchanting celebration you don't want to miss. Scroll through to see all the swoon-worthy details captured by photographer and Junebug member Heather Jackson. This gorgeous Denver Botanical Garden wedding is full of inspiration you're definitely going to want to share with your team of vendors.
The Couple:
Shelby & Kyle
The Wedding:
Denver Botanic Gardens, Denver, Colorado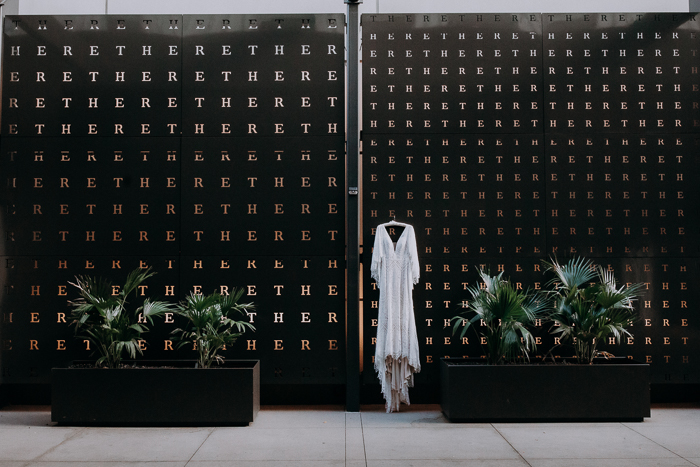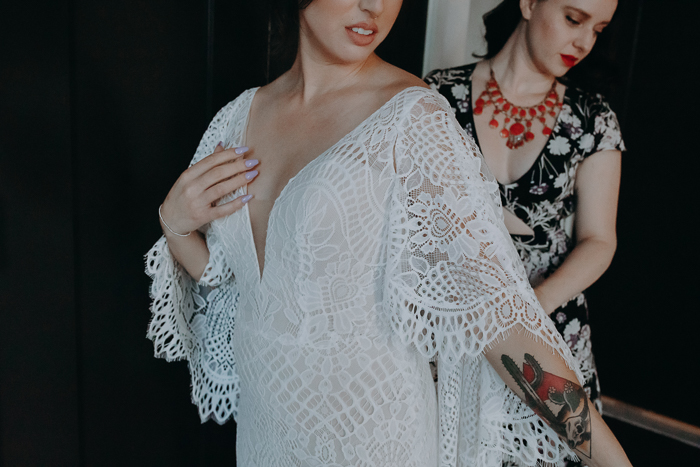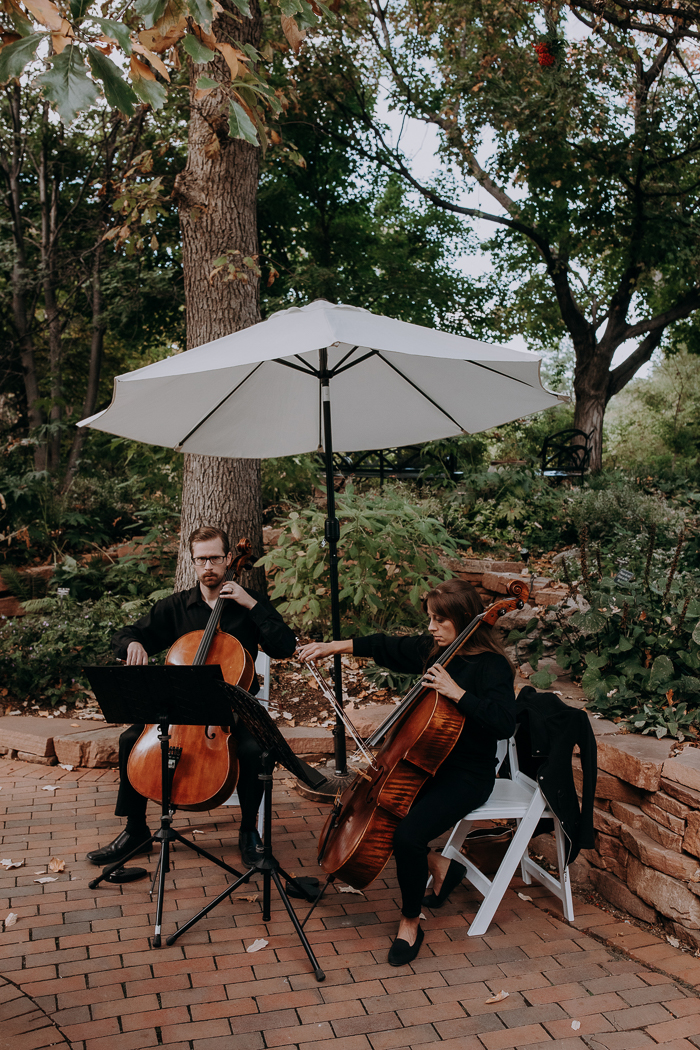 How Their Denver Botanical Garden Wedding Was Both Big And Small
We had a small ceremony with only our immediate family, so 18 people total. We had the ceremony and brunch in an atrium at the Denver Botanic Gardens, with a mix of custom flower arrangements and the natural landscape of the gardens. We had our reception at a beer bar in Boulder with all our friends and family. Shelby wanted a small wedding, and I wanted a big party, so we did both! I don't think I stopped smiling until the weekend was over.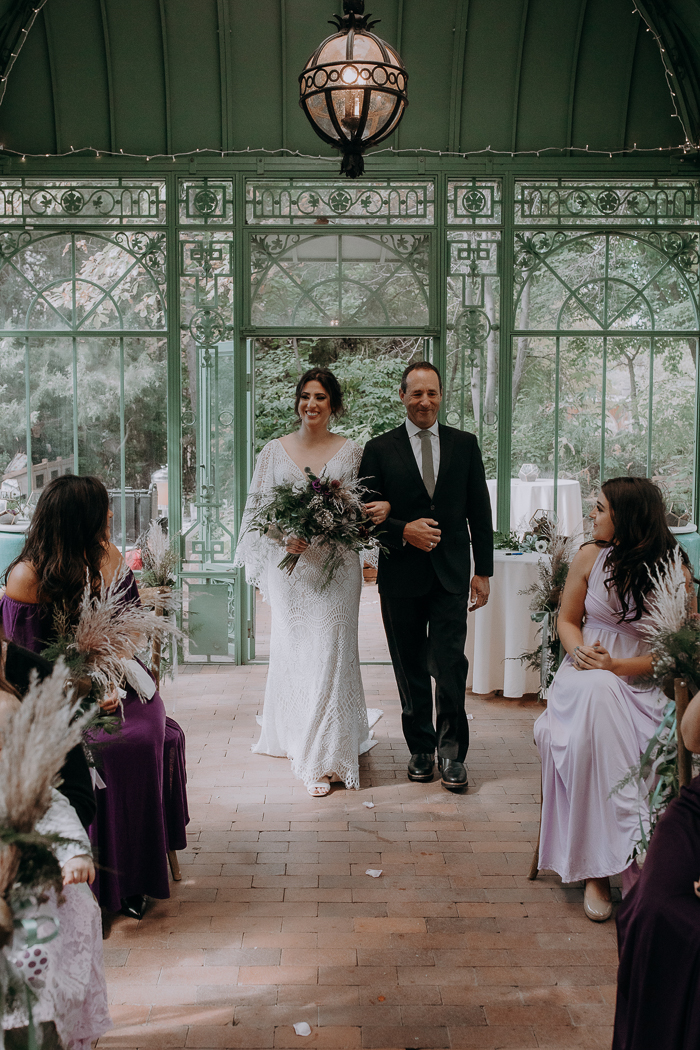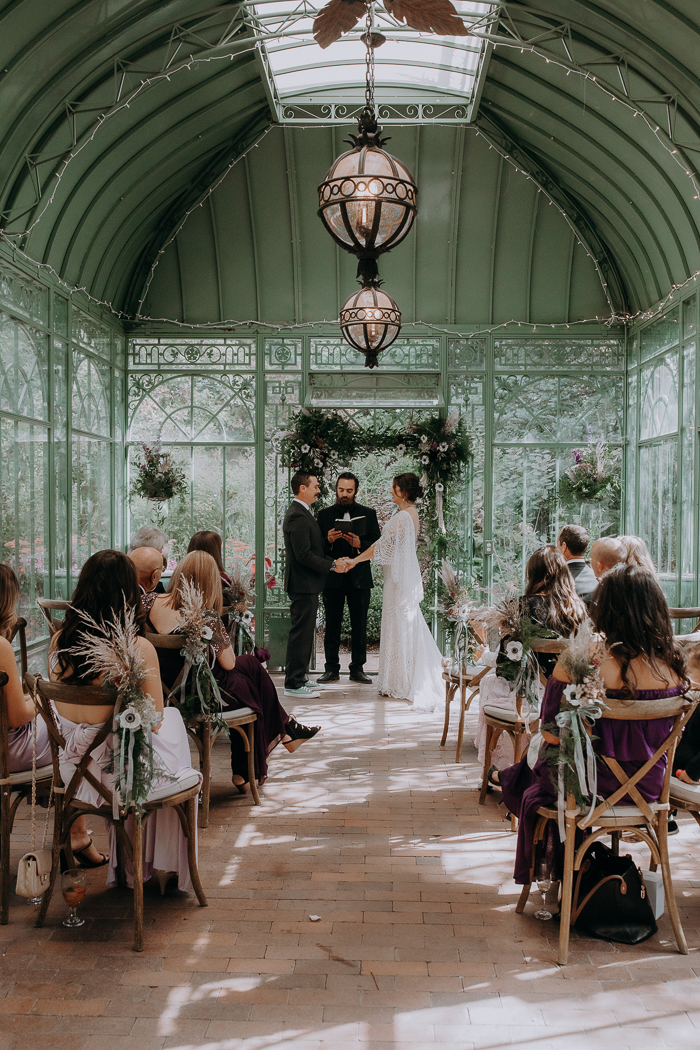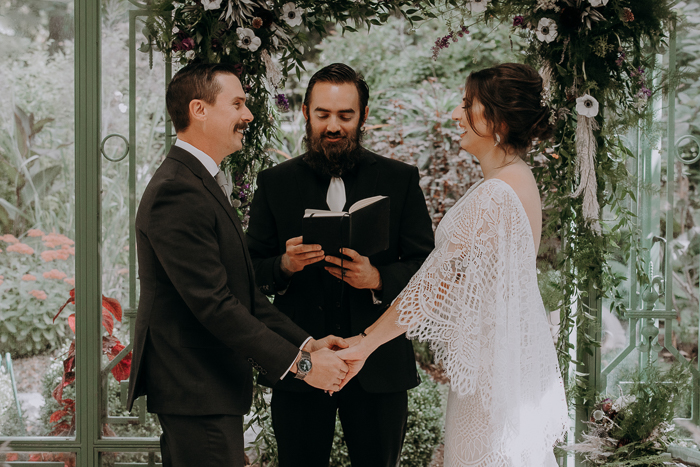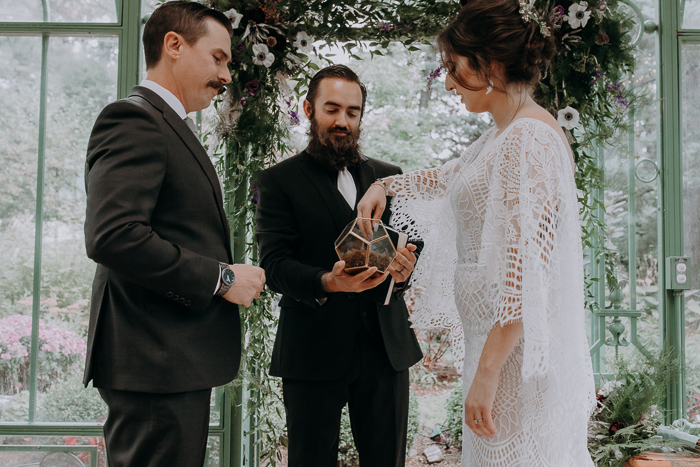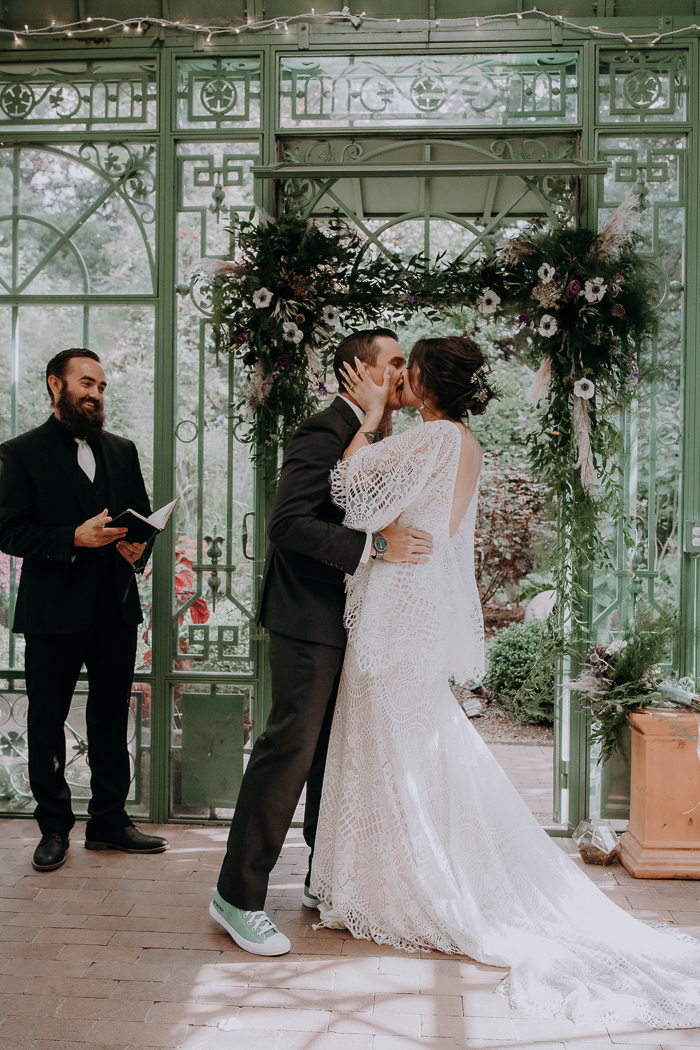 Why A Denver Botanical Garden Wedding
We originally wanted to have our wedding in the middle of the woods. But we needed the venue to be easy to access from the city for certain family members who may not be able to hike. That's when we decided to have the ceremony at the Denver Botanic Gardens. This way we get the secluded woodsy feel in the middle of the city. For us, our wedding was absolutely perfect, and we're proud of the whole event.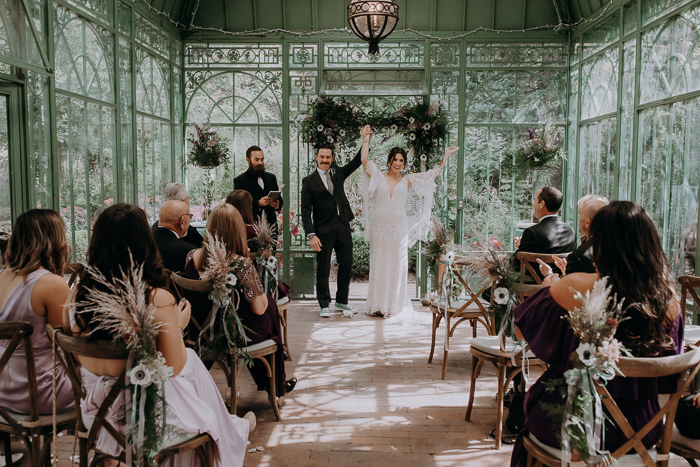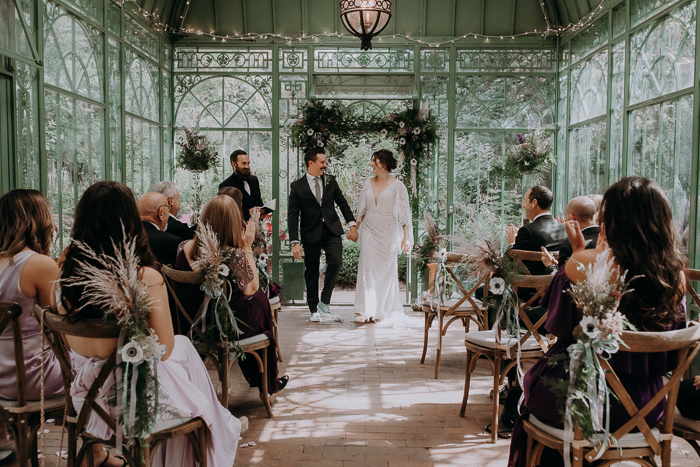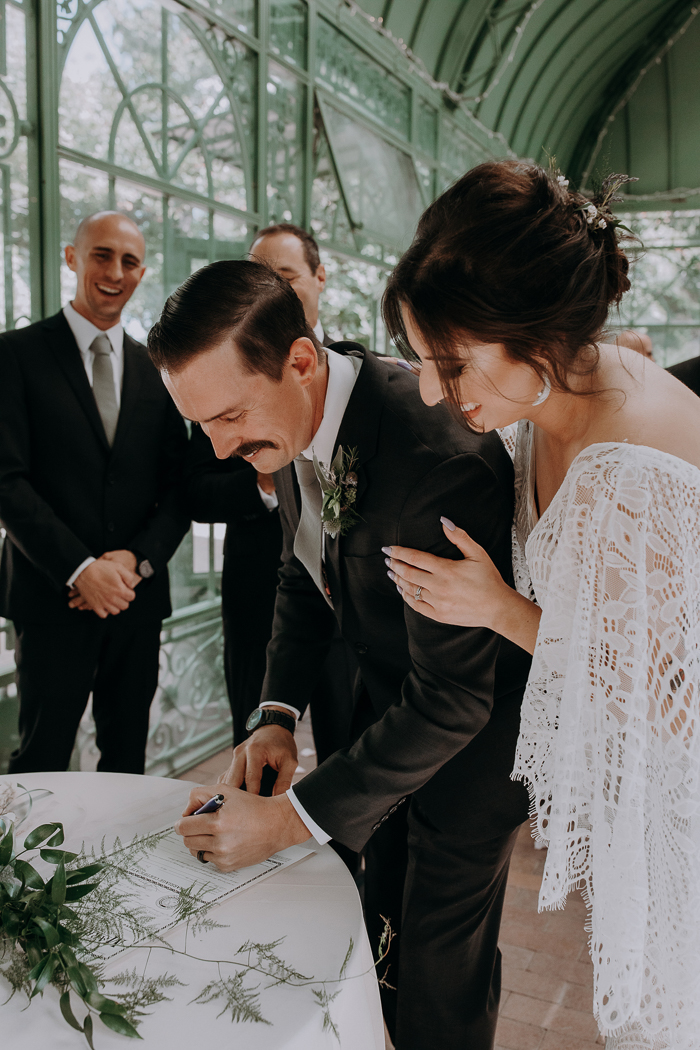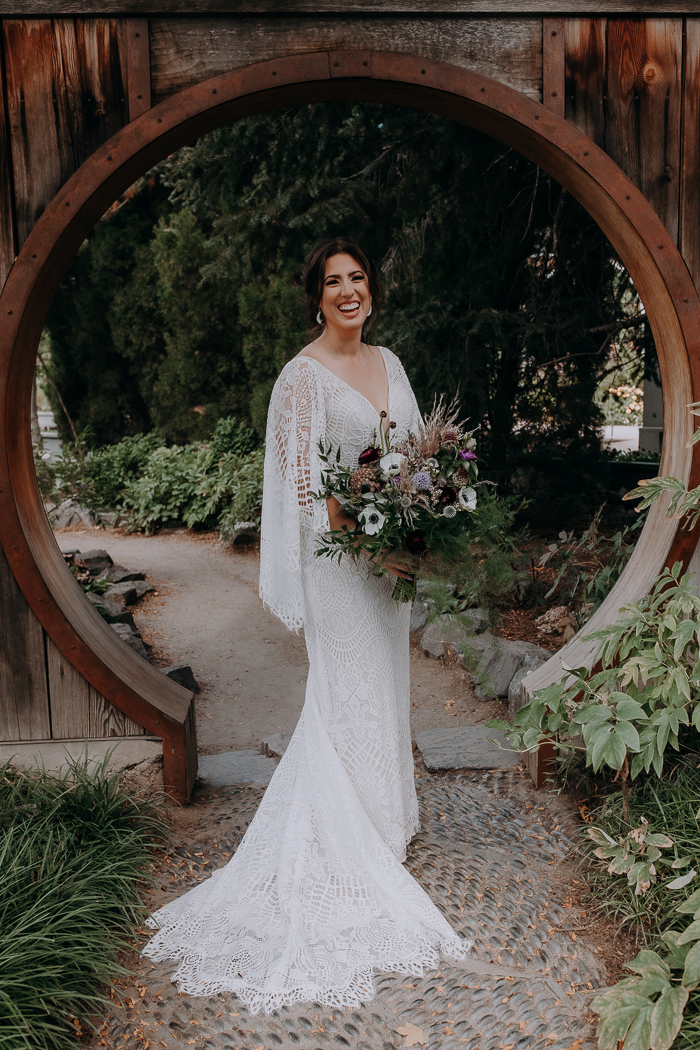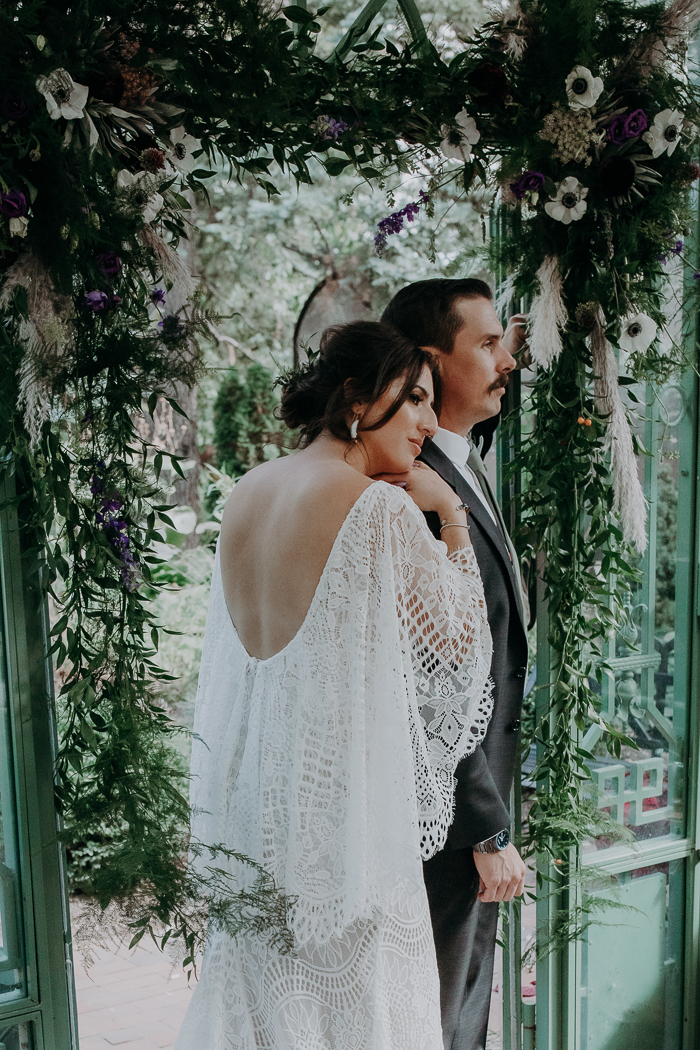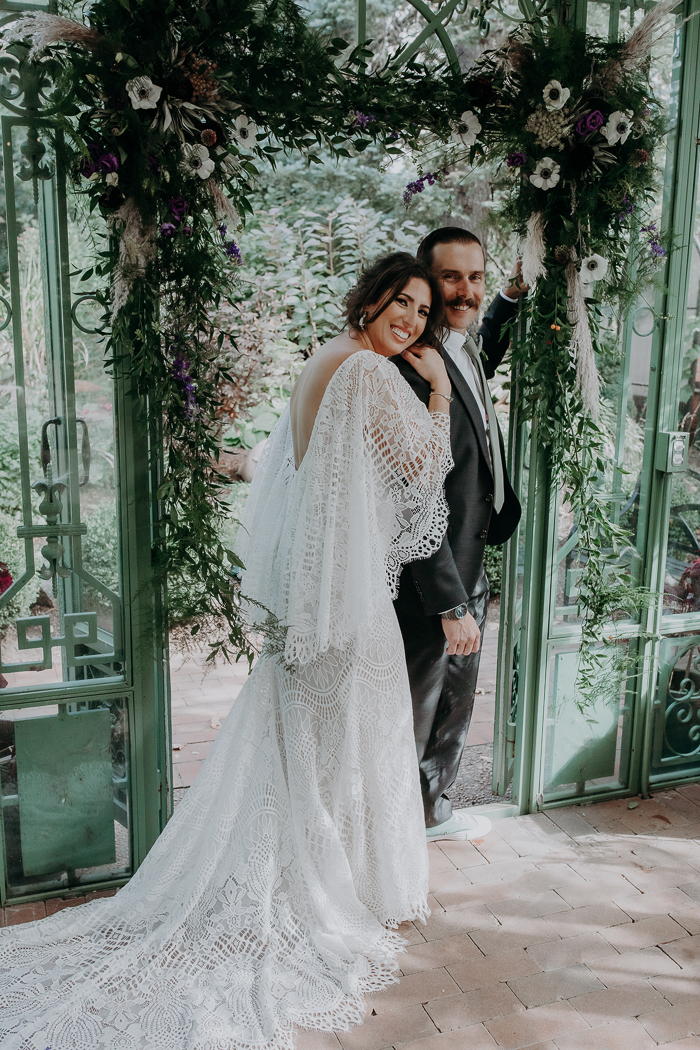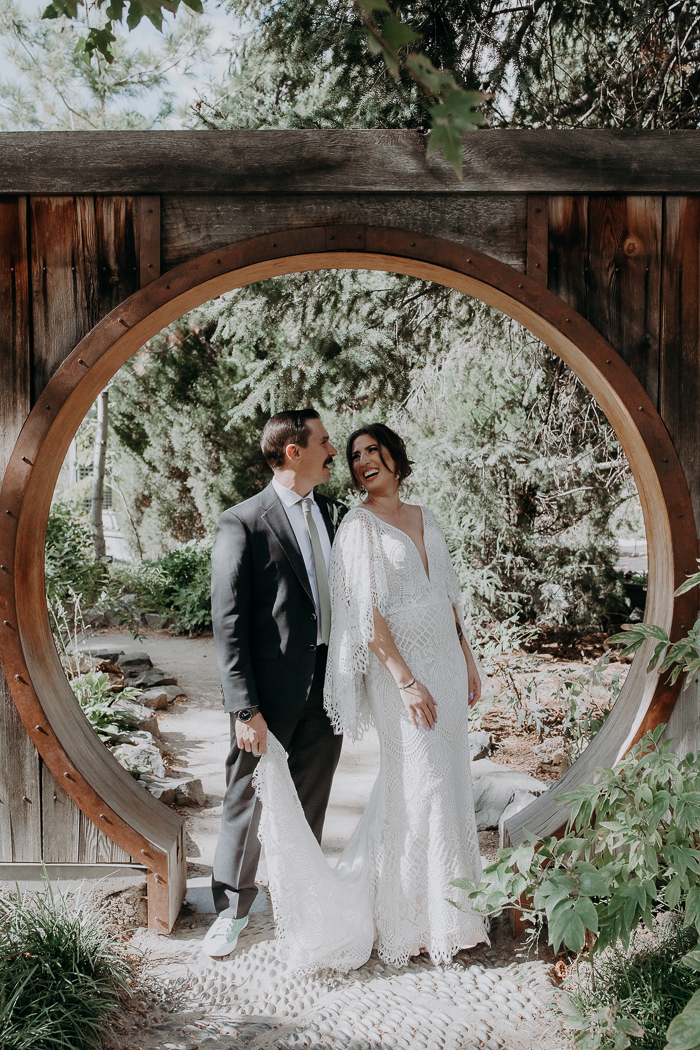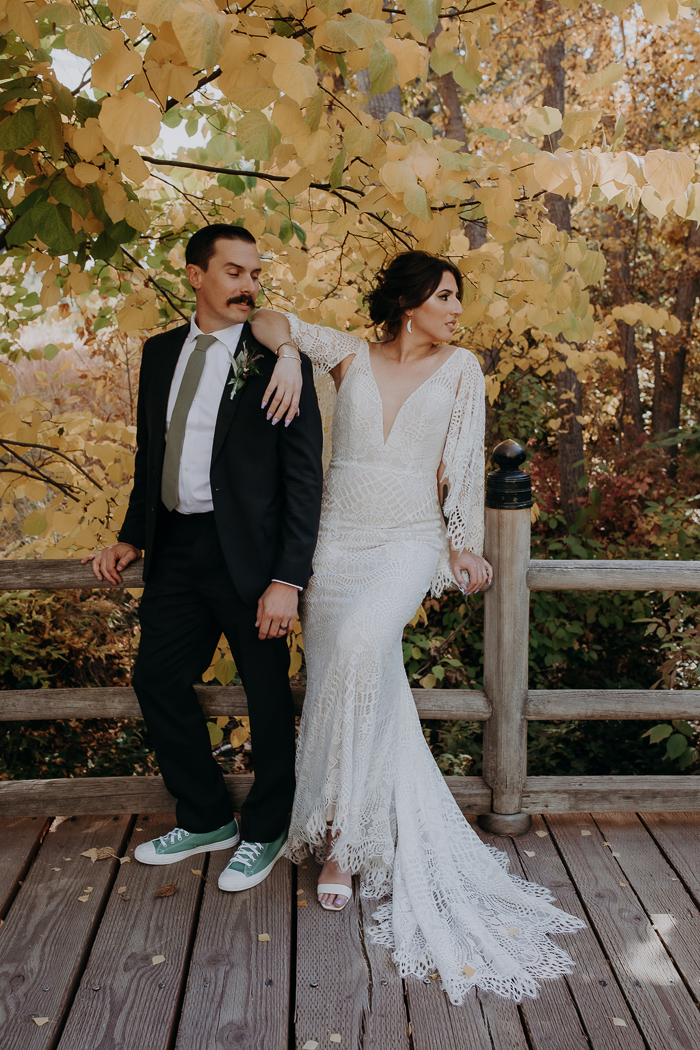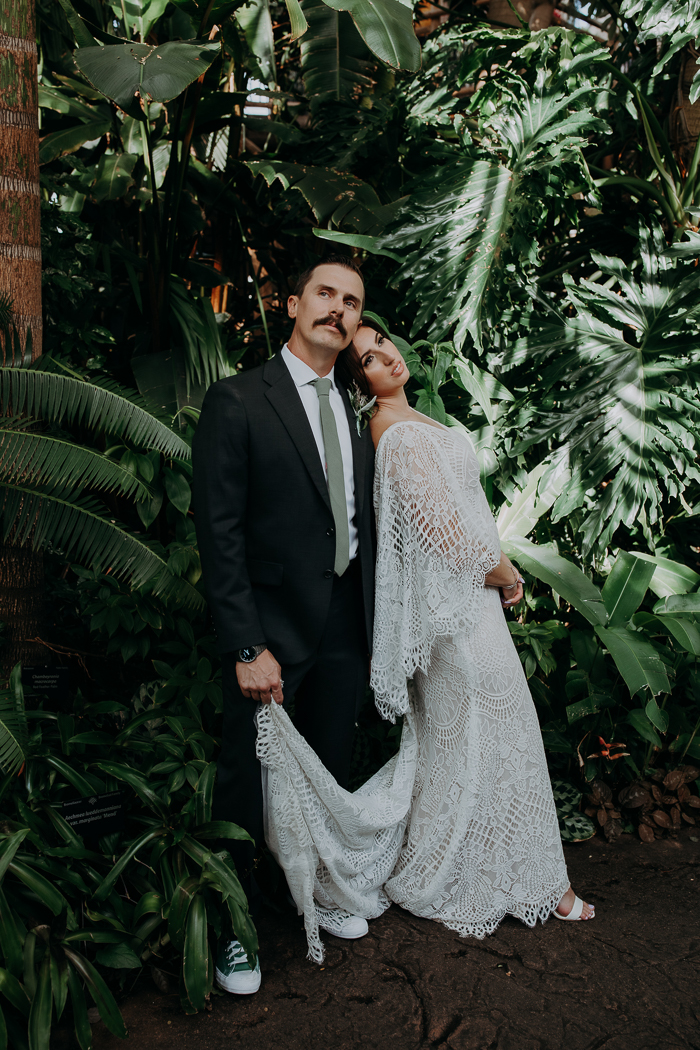 What It Was Like Working With Junebug Member Heather Jackson
Heather is absolutely amazing. I do not like being the center of attention or in front of the camera. She helped me ease my nerves and made me feel so comfortable and natural. The photos would not have turned out well without her bubbly amazing spirit.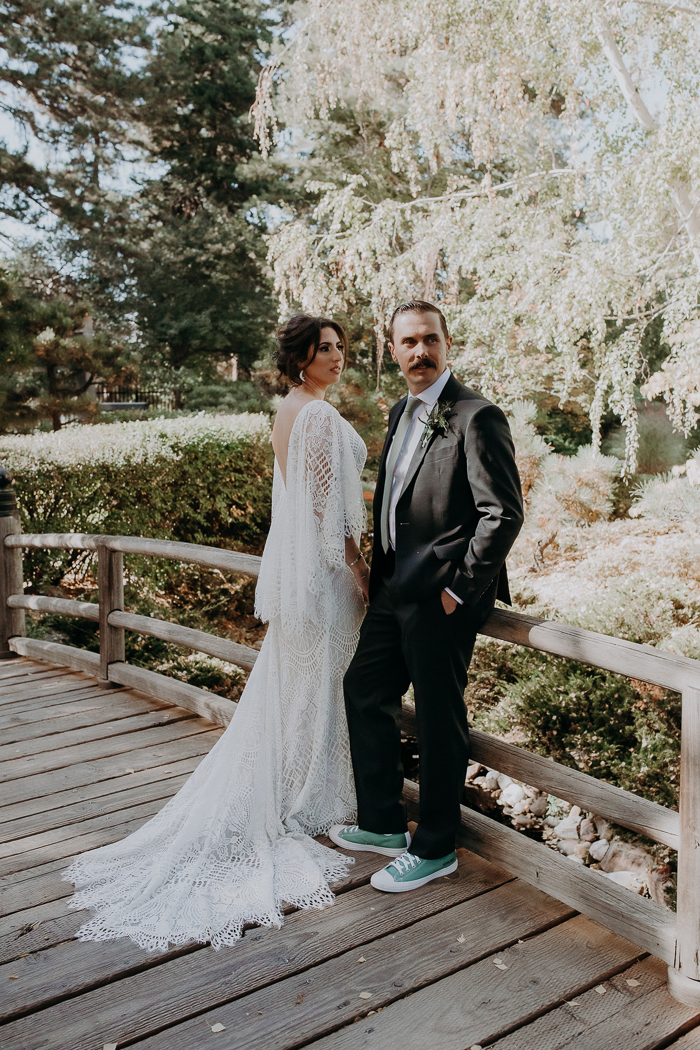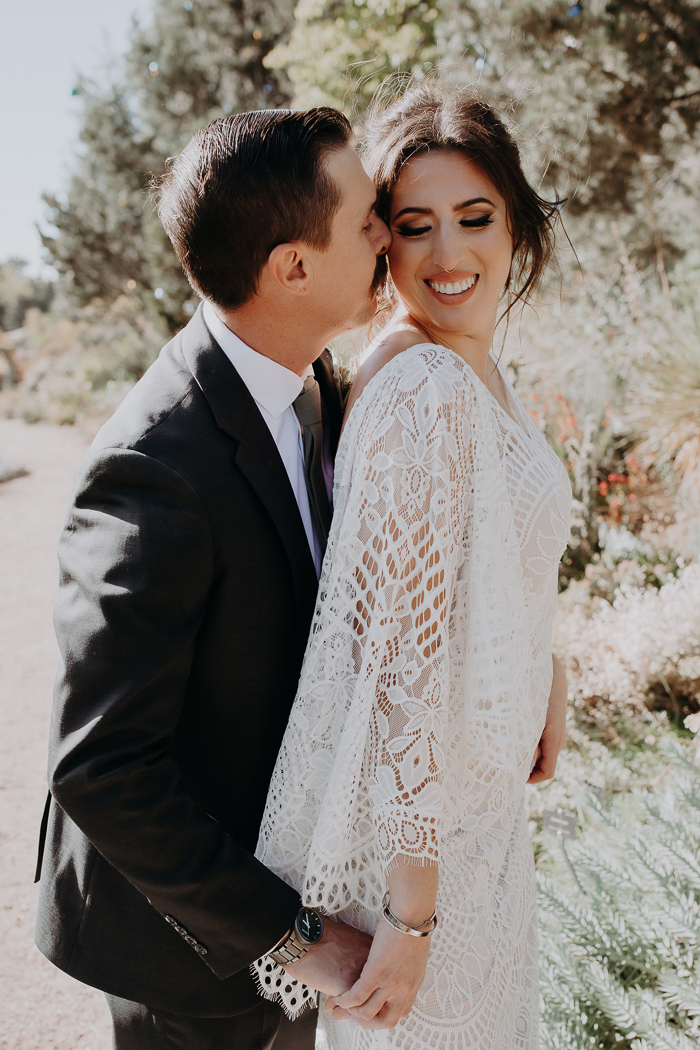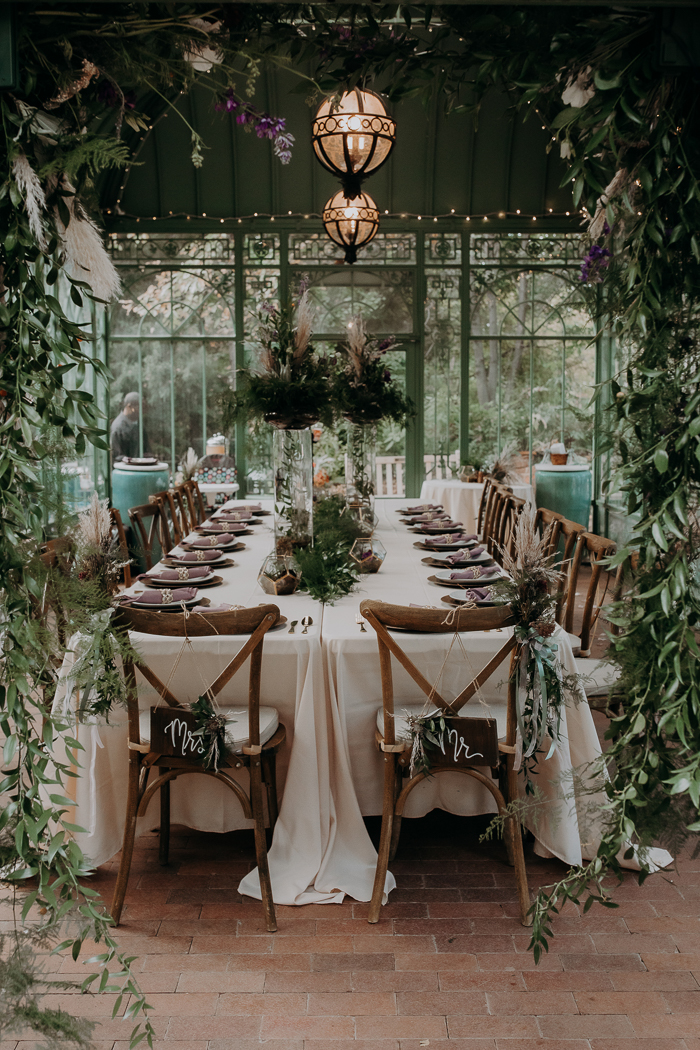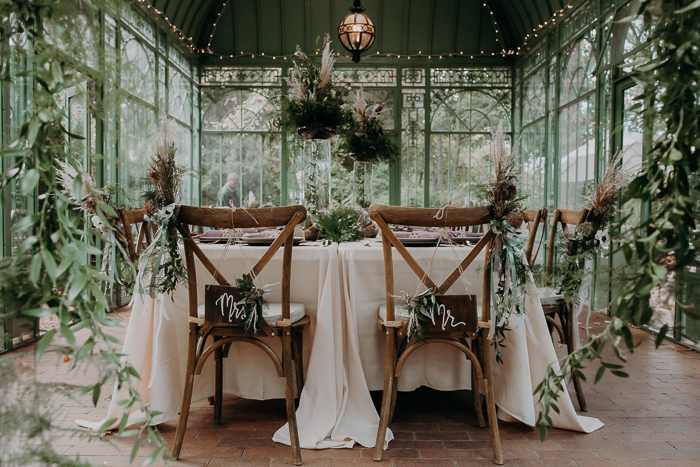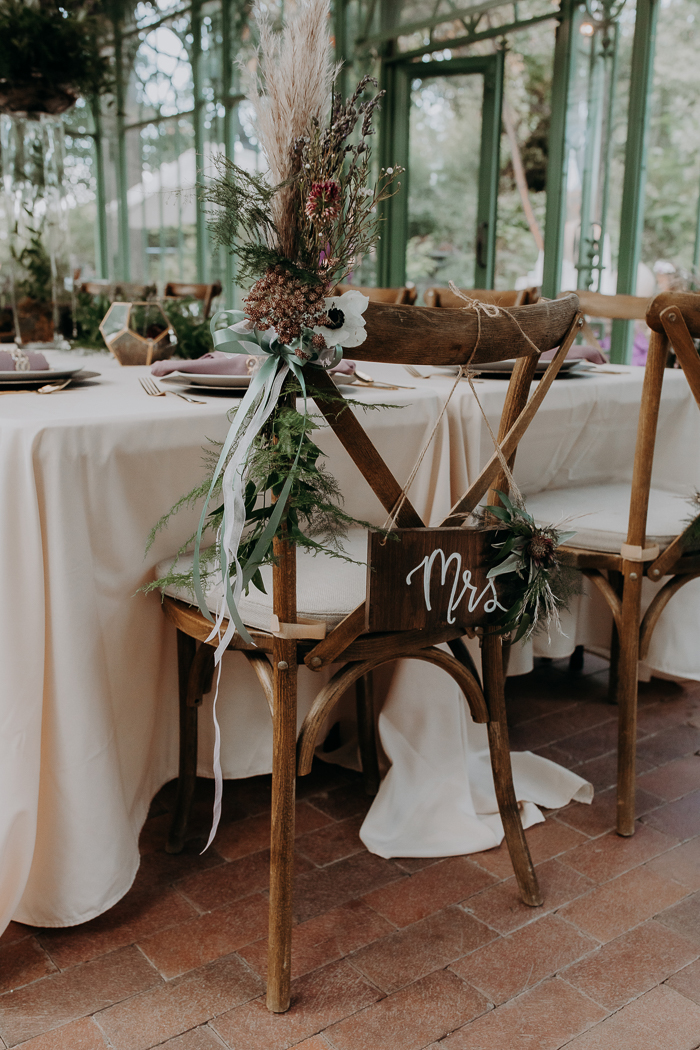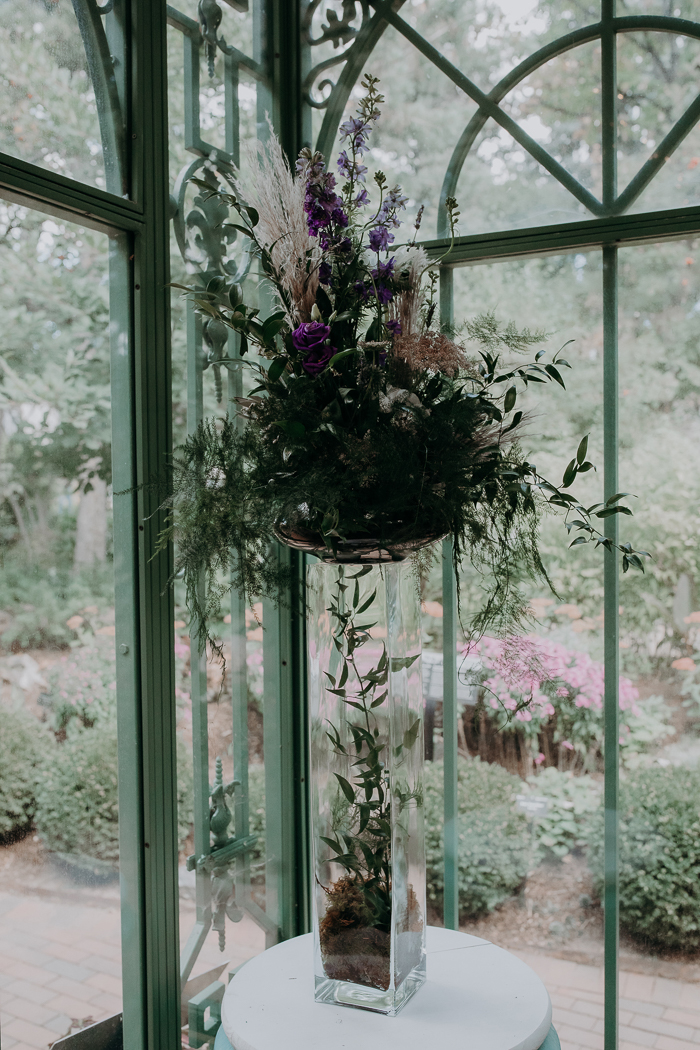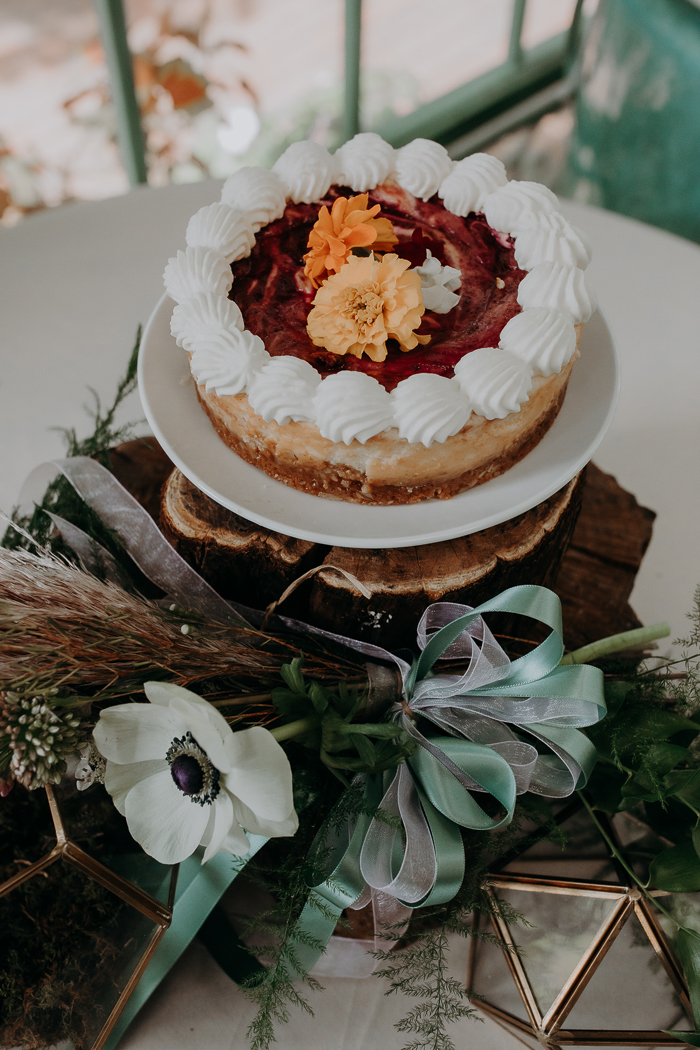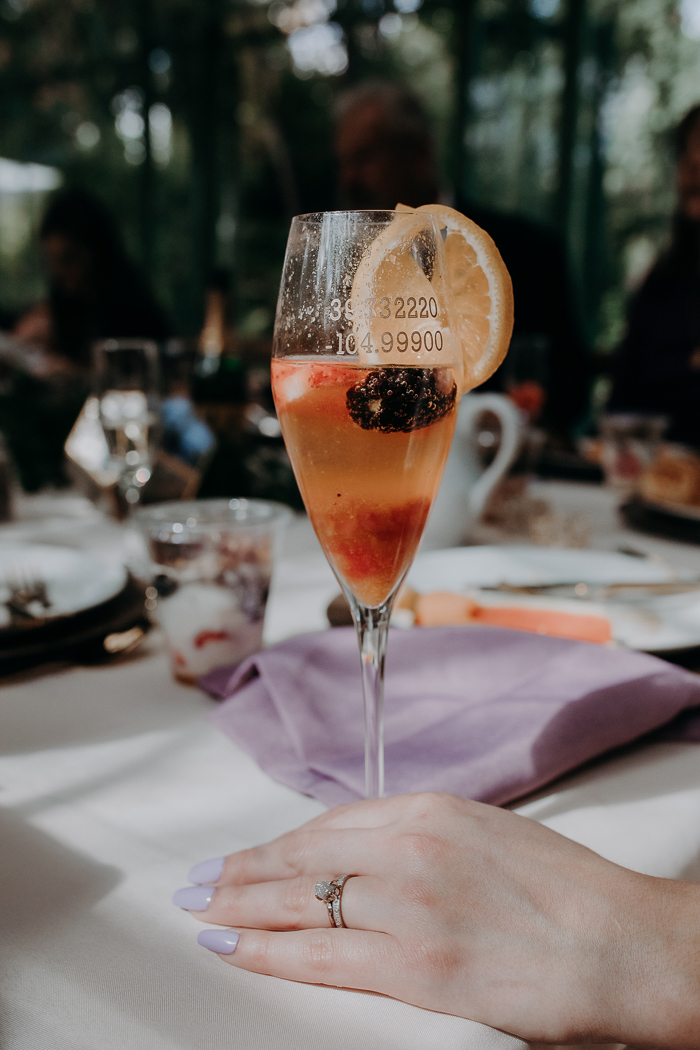 Their Wedding Brunch Was The Most Memorable Part Of Their Big Day
The wedding brunch was the most memorable moment for me. Seeing our families laughing and chatting around a big table warmed my heart. This was the first time most of them have met, since we are all spread out across the country.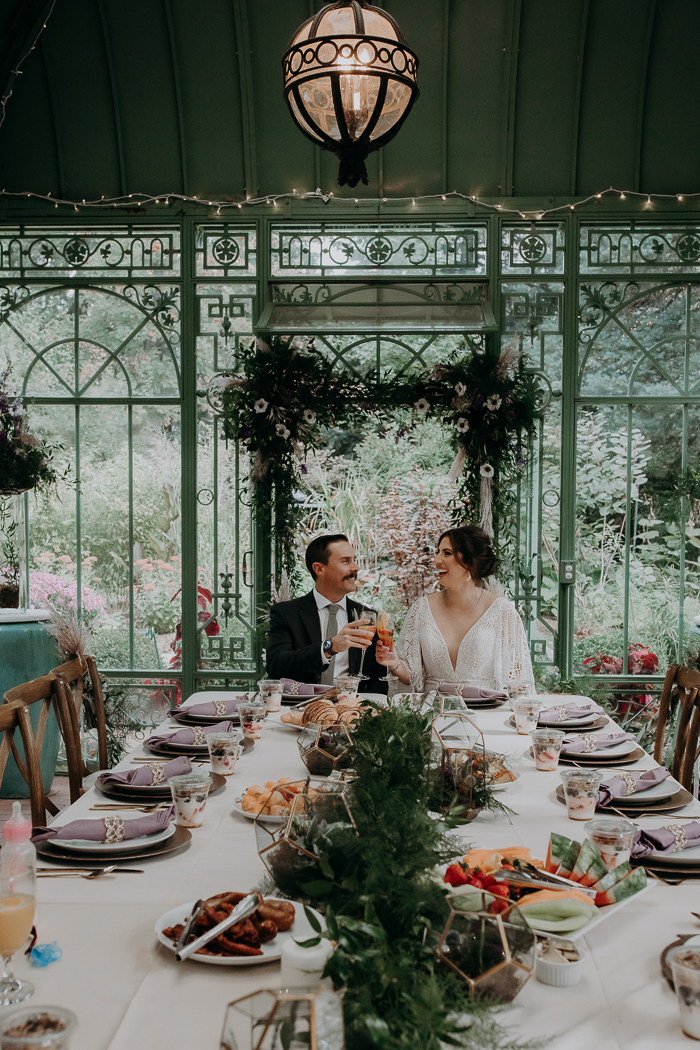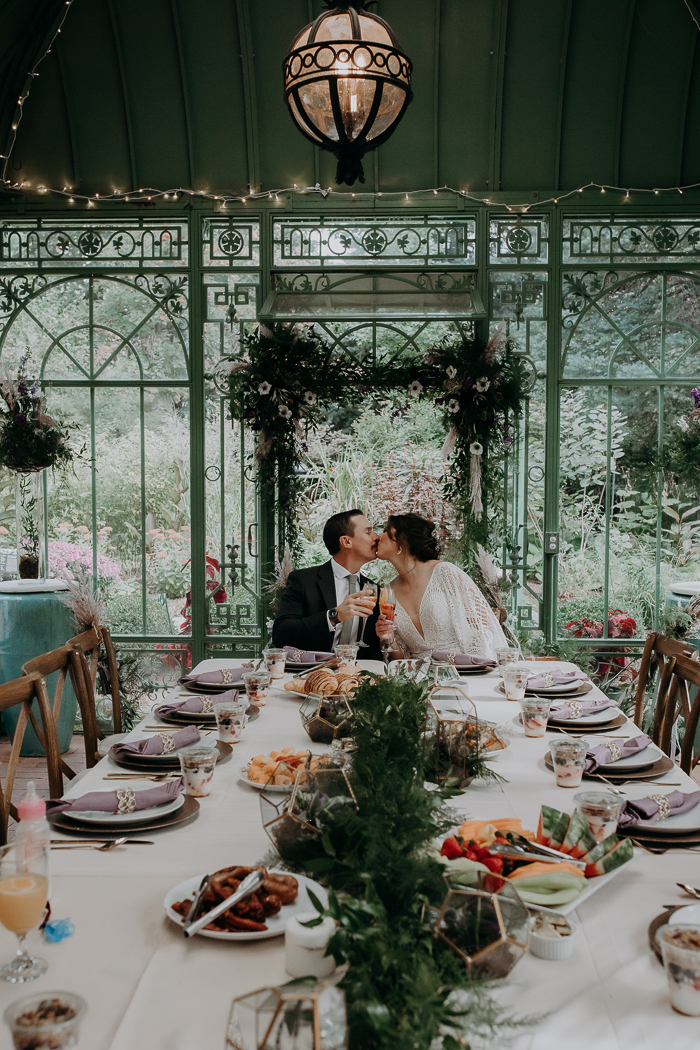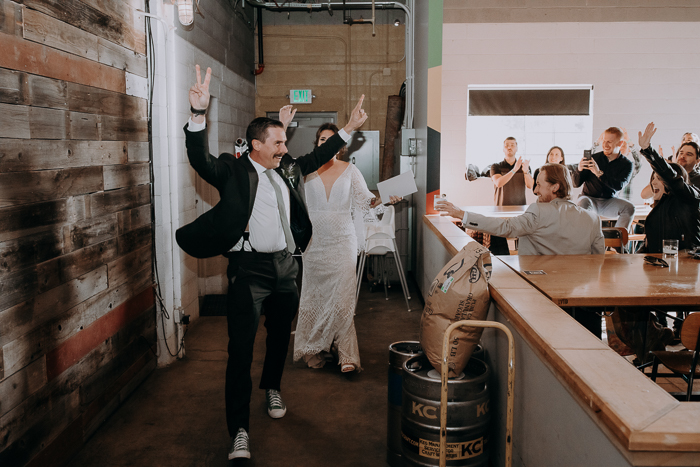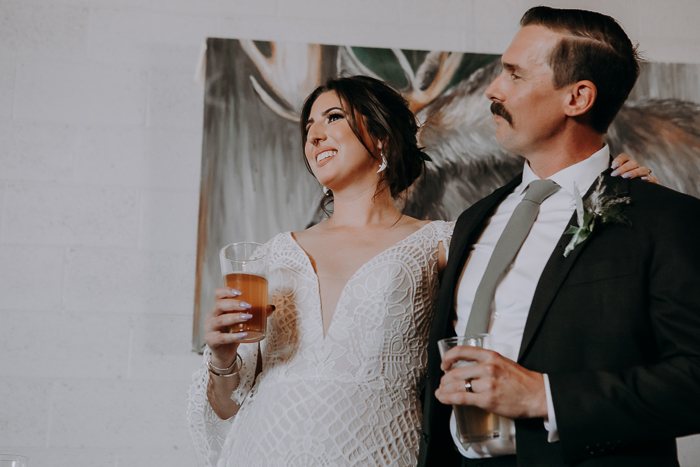 Congratulations to Shelby and Kyle on their luscious Denver Botanical Garden wedding. And big thanks to photographer and Junebug member Heather Jackson for capturing and sharing this gorgeous and dreamy celebration with us. To see more of Heather's work, check out her profile in our directory of wedding photographers from around the world!
Some venues have distinctive color palettes and design features so it's important to consider which colors would best fit the space. No matter which color combo you choose though, your vendor team is there to help make your vision a reality. Ultimately, the aesthetic for your big day should match whatever makes you and your partner happy.