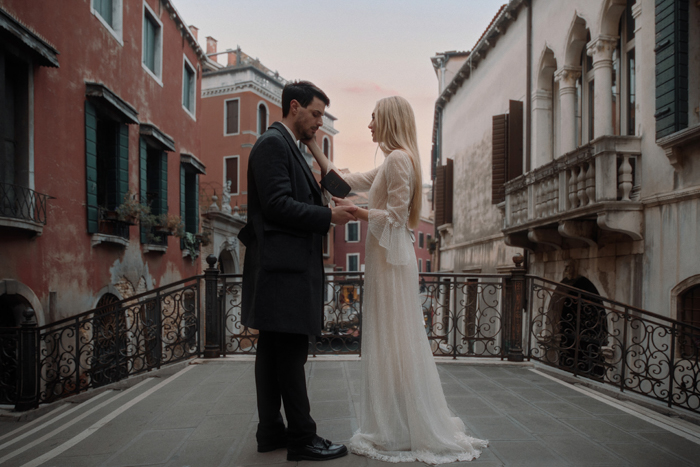 Greta and Fabio had an incredible idea: eloping in beautiful Venice to pamper themselves. They strongly preferred privacy, and wanted an intimate affair free from traditions and rules–and their decision proved to be the perfect choice for them. The couple's Venice elopement surpassed their wildest expectations, granting them an experience that was truly magical and unforgettable.
The pair started their special day by getting ready together. They then stood on a bridge overlooking the grand canal, exchanging private vows filled with love and commitment, the backdrop of stunning architectural landscapes adding to the moment's beauty. As the day drew to a close, they hopped onto a gondola and enjoyed a breathtaking sunset ride through the serene canals of Venice. It was the perfect way to celebrate their love and mark the beginning of their new life together.
Selecting one of the world's most exquisite locations to celebrate their love and embark on a new life together, their Venice elopement was nothing short of a dream. The emotions were palpable throughout the day, and thankfully Junebug members The Ferros beautifully captured the intimate and sensual essence of the occasion. As you scroll through these stunning, moody photographs that effortlessly evoke passion and romance, prepare to be captivated.
The Couple:
Greta and Fabio
The Wedding:
Venice, Italy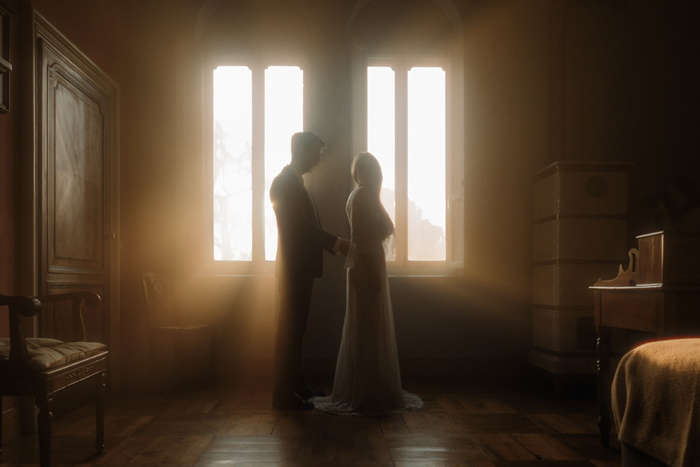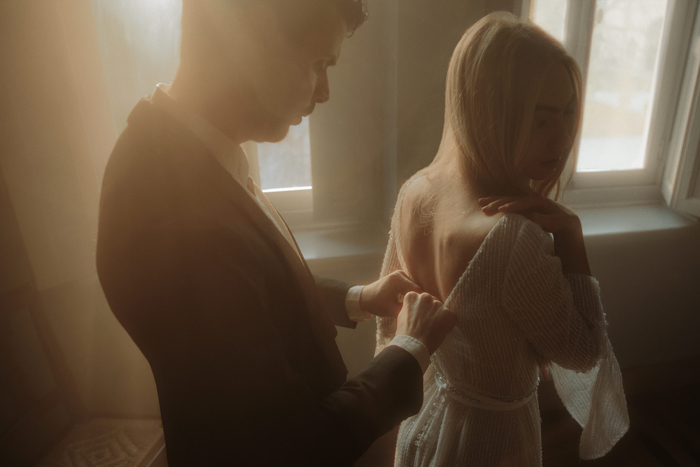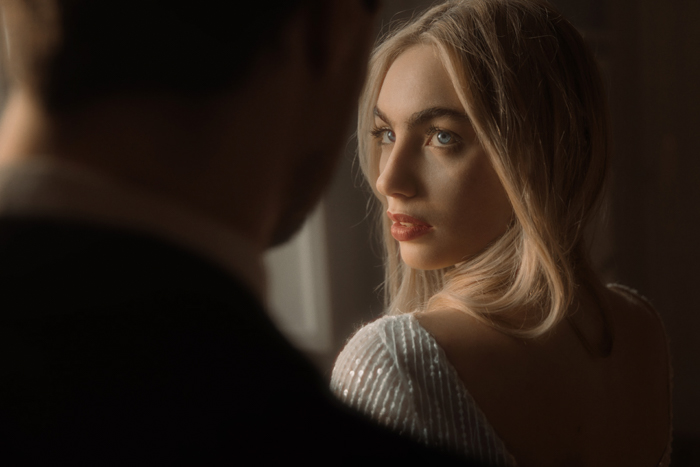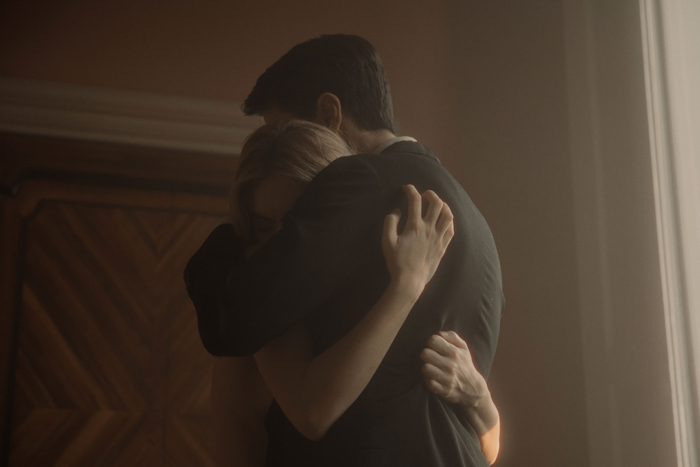 Their Venice Elopement Was Their Intimate Escape
We've decided to elope in Venice, mainly to treat ourselves. We aimed to keep it simple and meaningful while hoping for a quiet and private experience. We relied heavily on our photographers to help us plan the day in a way that would allow for flexibility and ensure the best possible photos. Capturing this experience through beautiful images was essential to us, as we envisioned sharing them with our children in the future. Given our privacy preference, we wanted to organize something that didn't involve anyone else, avoiding traditions and rules altogether. The dress was another aspect that interested me, as I sought something simple yet with a special touch that would make me shine amidst the moody atmosphere of Venice.



Heartfelt Revelations That Unfolded During Their Elopement
We seized this opportunity to express something to each other that we had never said before, either because we thought it was too obvious or simply because we hadn't found the time to reflect on it. Surprisingly, this simple notion sparked a flood of anecdotes that we had completely forgotten about and profound thoughts that we never expected from one another. The experience was incredibly touching and deeply moving.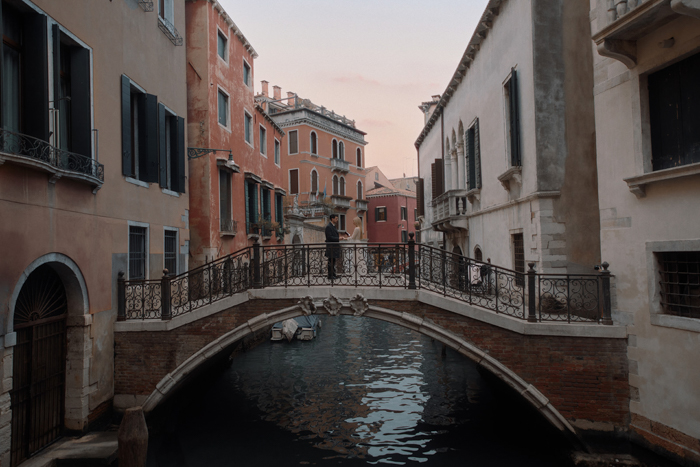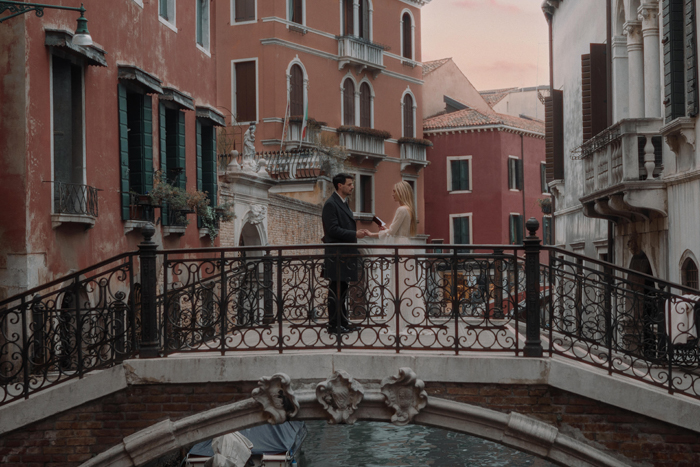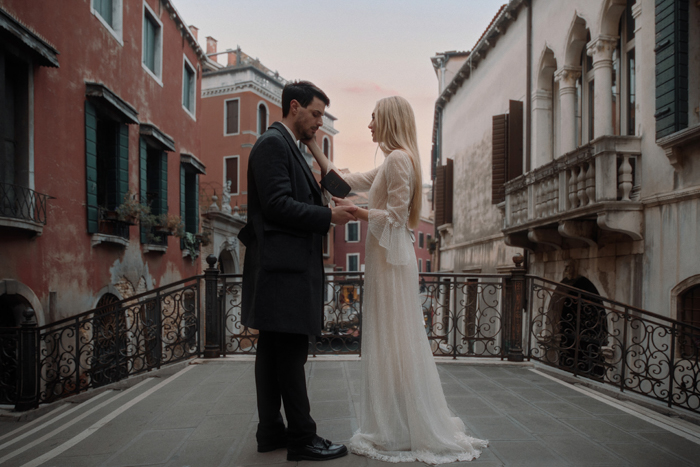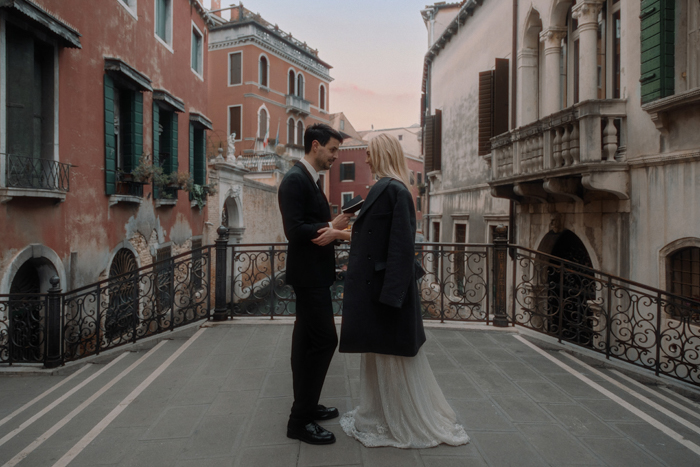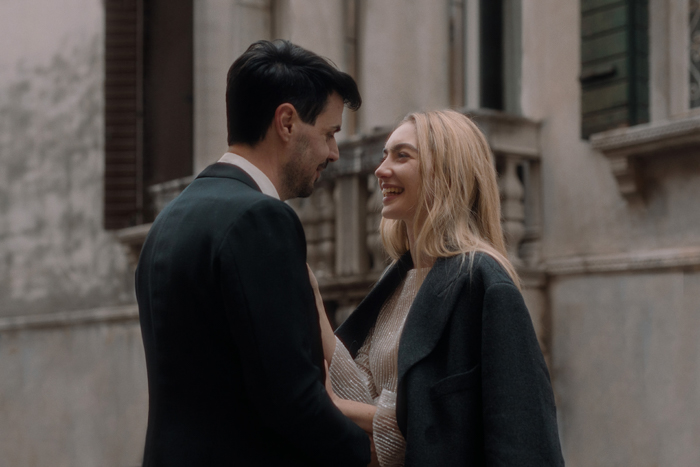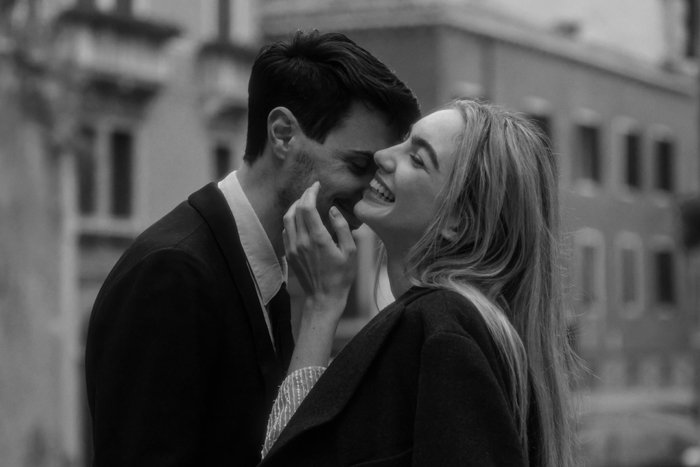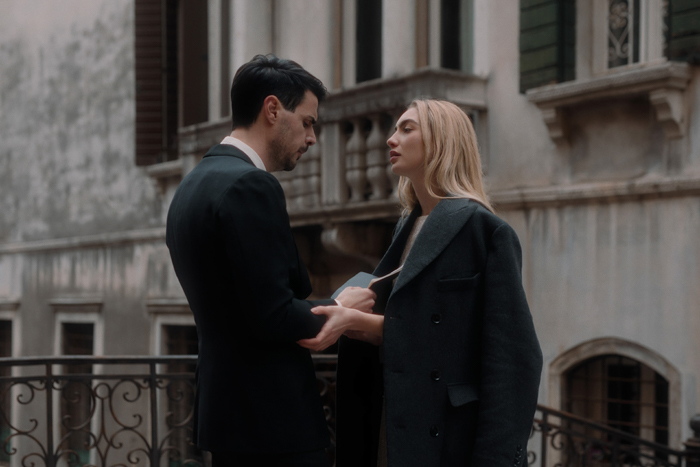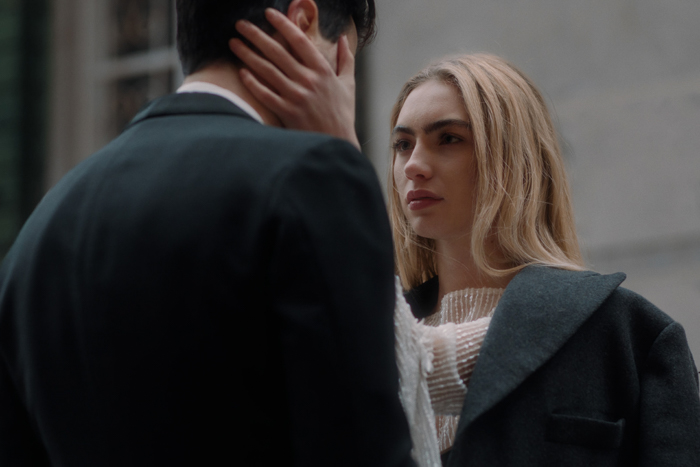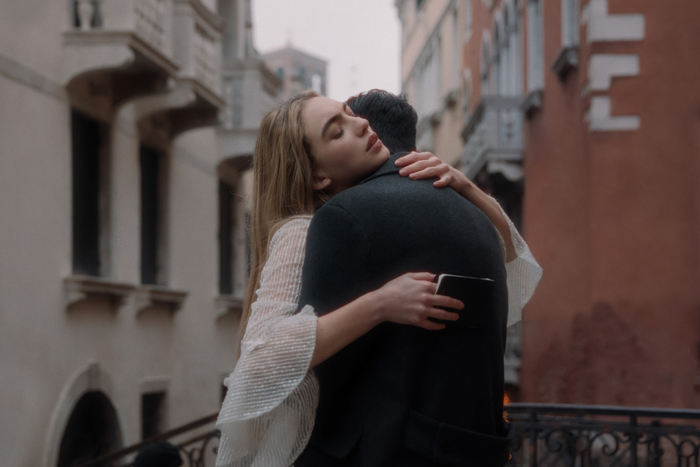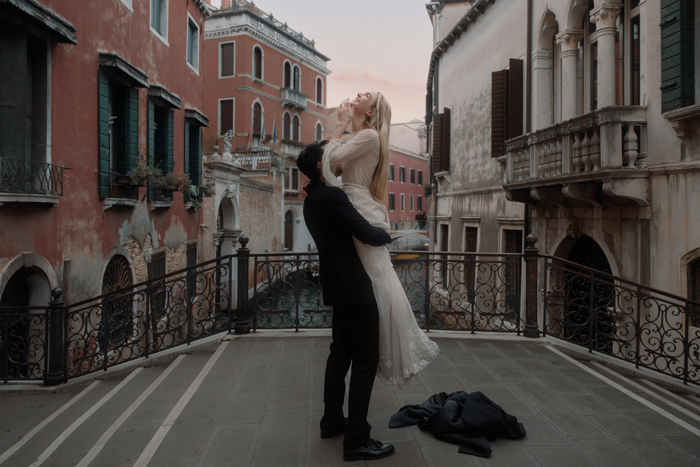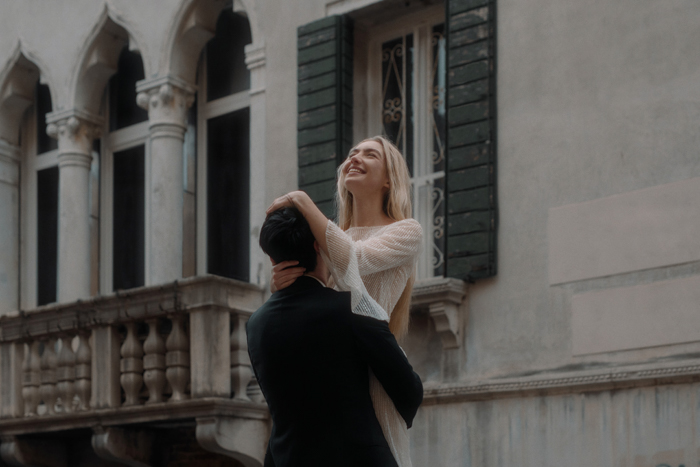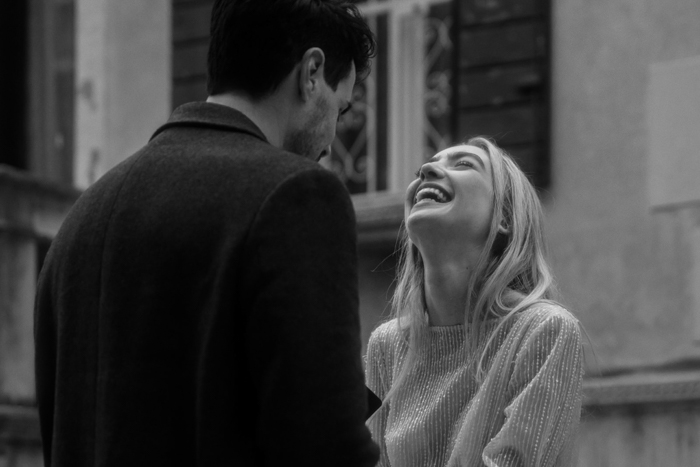 An Unforgettable Scenic Gondola Ride At Sunset
The boat ride was an incredible and unique experience that we had never done before. The highlight came when we reached the very last spot at sunset, creating an unforgettable memory. It felt as if we were the only ones in the world, surrounded by utter tranquility, and the scenery before us was nothing short of spectacular.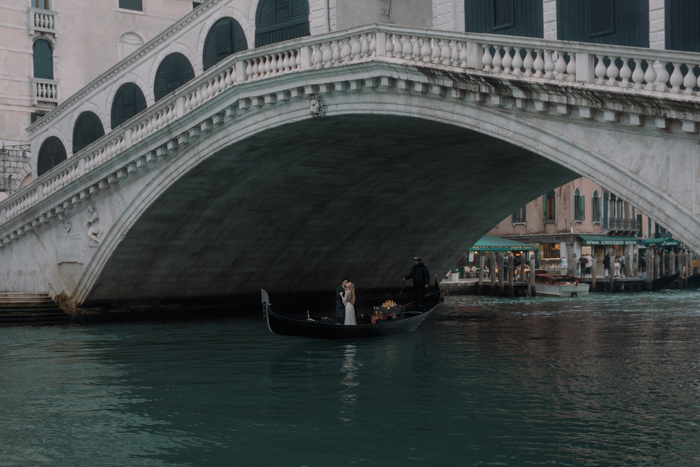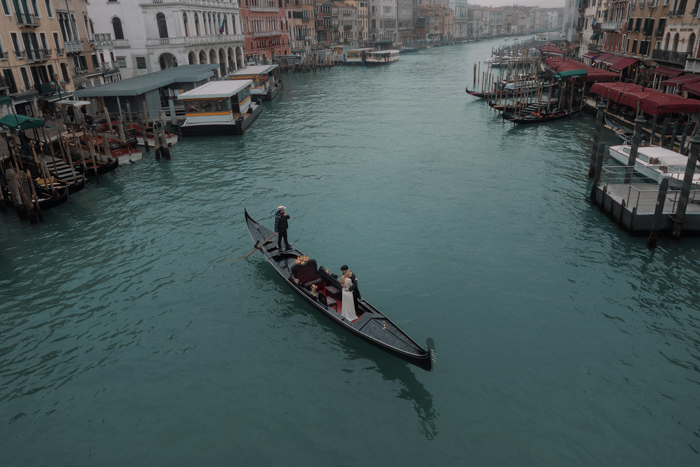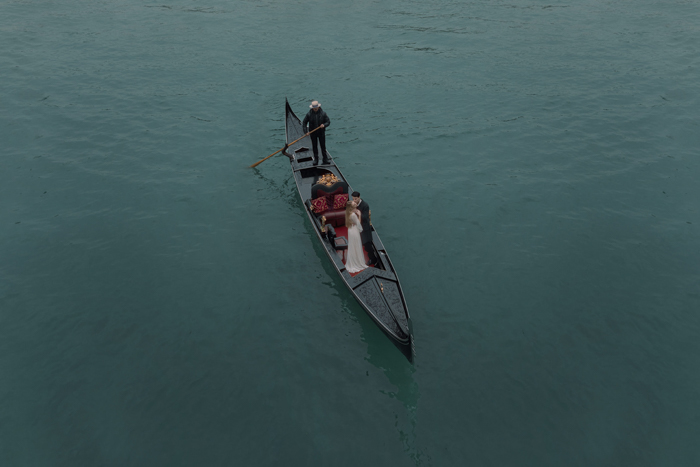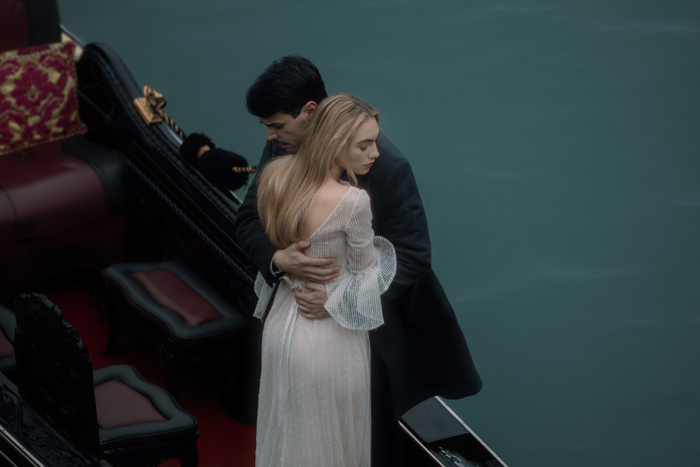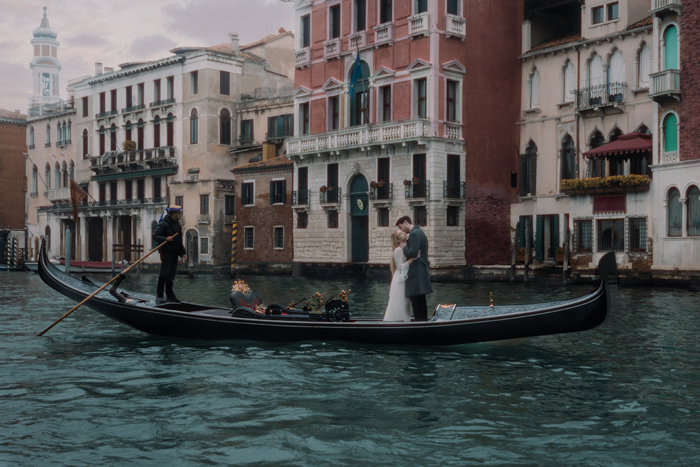 How An Elopement Allowed For A Stress-Free Day
Having a day solely for ourselves, free from the concerns of how the day would unfold, was a much-needed respite. We intentionally avoided strict plans, choosing instead to prioritize our emotions and the reasons behind our presence. This decision was the best thing we could have done for ourselves.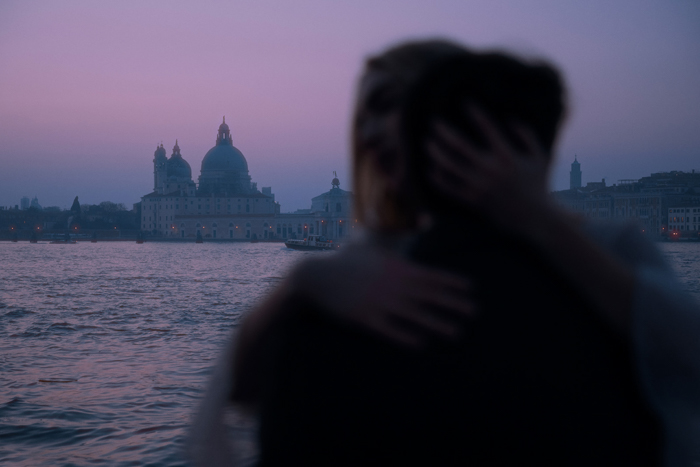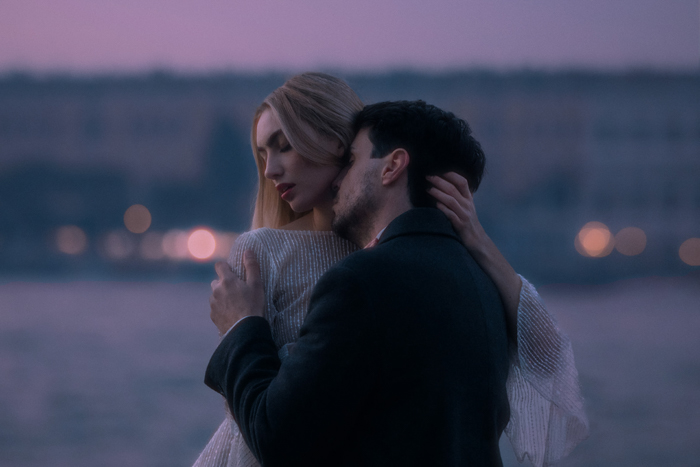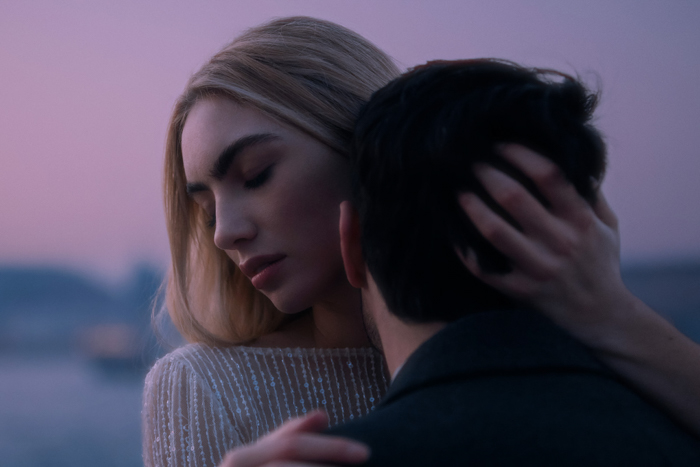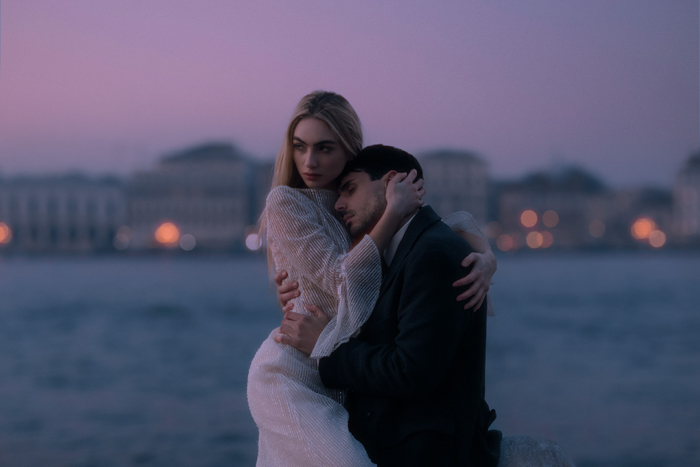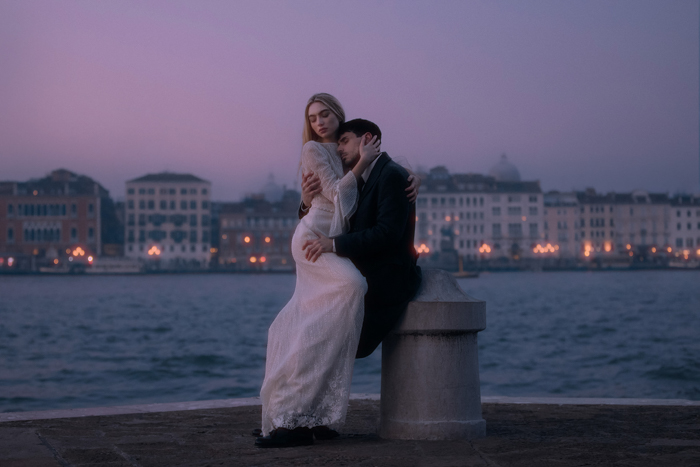 Creating Their Budget By Setting Priorities
Venice had always been our dream destination, and we had envisioned this day for ages. Finally, we turned our dream into reality. To avoid crowds, we strategically planned our elopement for late autumn, which allowed us to explore Venice more comfortably, despite the city's usual bustling atmosphere. We made it a point to prioritize certain aspects. Choosing the perfect location as a backdrop for our elopement was paramount, and we also recognized the significance of photography. Hence, we structured our budget around these essential elements.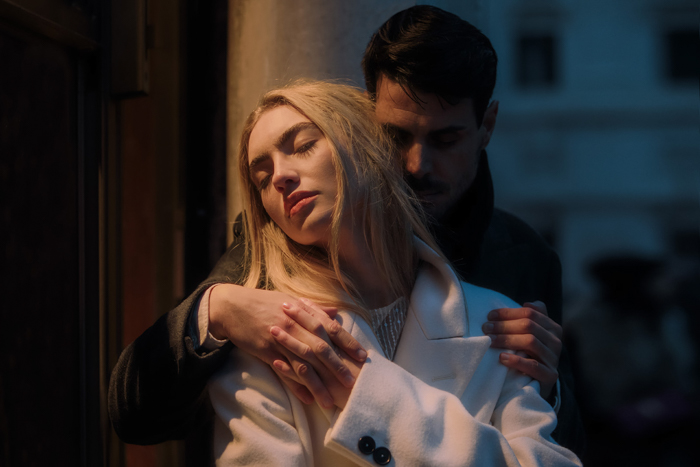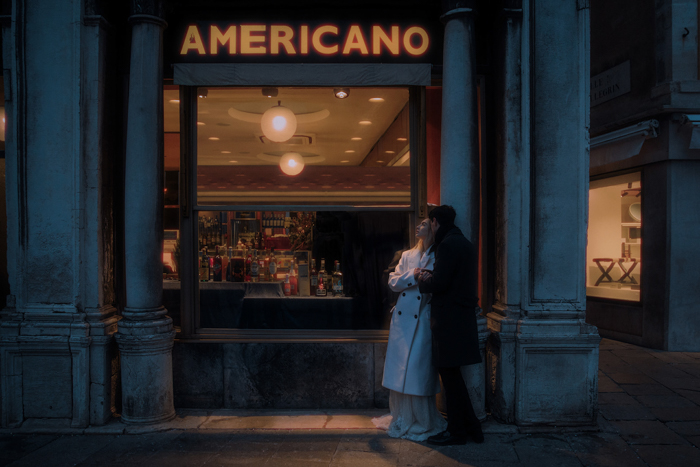 Let's toast Greta and Fabio for their incredible Venice elopement. We extend our warmest congratulations to the happy couple. A heartfelt thank you goes out to Junebug members The Ferros for flawlessly capturing the beautiful moments of their special day. If you're hungry for more visual delights, dive into their profile in our exclusive directory of the world's best wedding photographers.
Embrace the magic of elopements like Greta and Fabio's, where you and your partner can exchange vows in the most enchanting locations imaginable. If you're inspired to plan your own elopement, we've got you covered with our comprehensive planning and budget guides. Discover the tips and tricks to design a day that authentically reflects your one-of-a-kind love story.