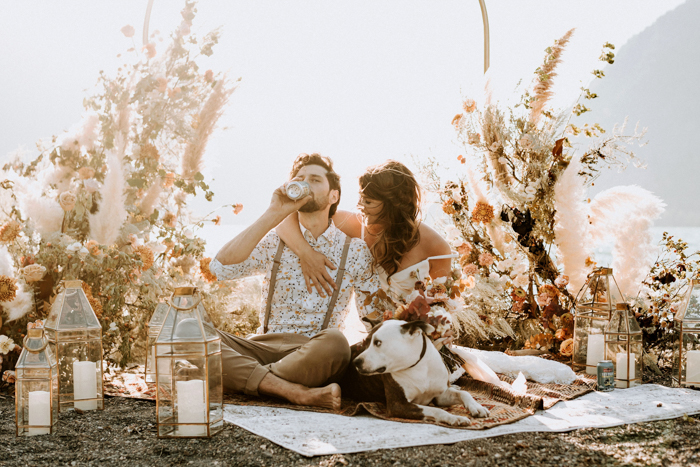 Eloping can be both exciting and adventurous, especially if the bride is a wedding photographer. Leah has seen over 200 weddings and as much as she loves the party and the details, she and Will decided to elope in Canada in a casual, stress-free way to celebrate. With the help of Junebug member Whistler Elopements, this couple whisked off to Lillooet for a golden hour lakeside elopement and created this incredible glamp site—yes, glamping!
From shotgunning beers to snuggling up with their dog for a post-ceremony picnic, we couldn't imagine a more picture-perfect day. Adventurous nearlyweds, this one's for you. Keep scrolling to see mountain ranges, a red canoe, and a perfect outdoor elopement captured by Tara Lilly Photography.
The Couple:
Leah and Will
The Wedding:
Lillooet, BC, Canada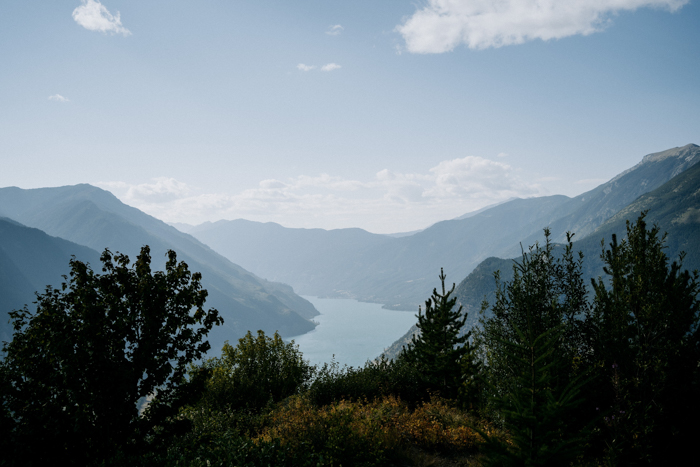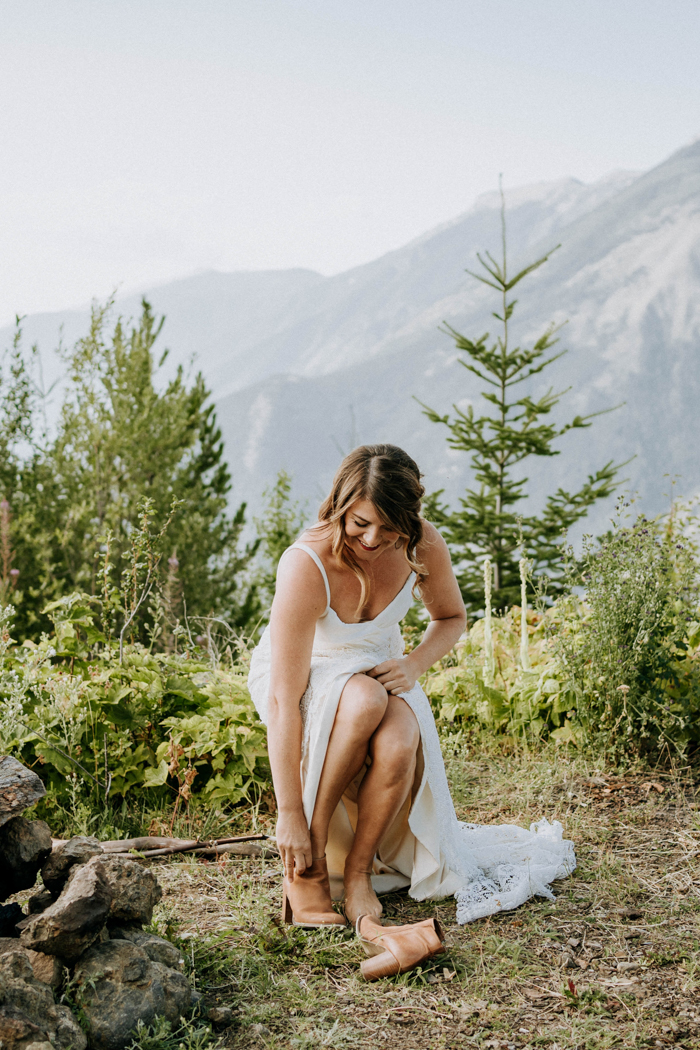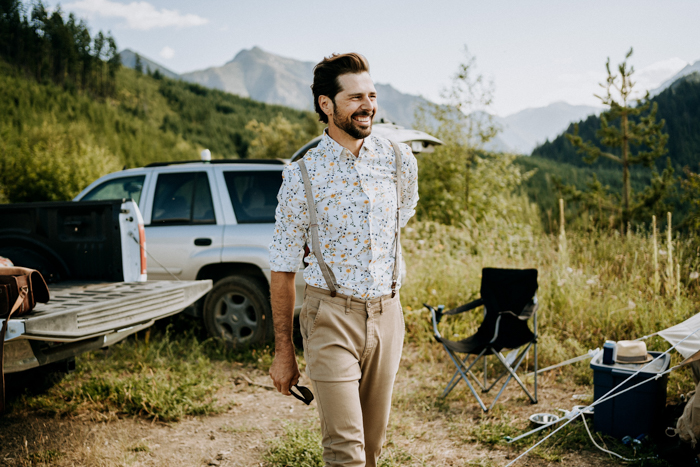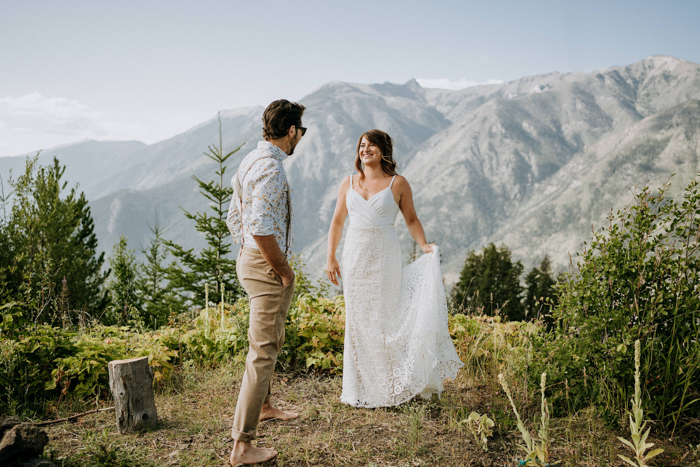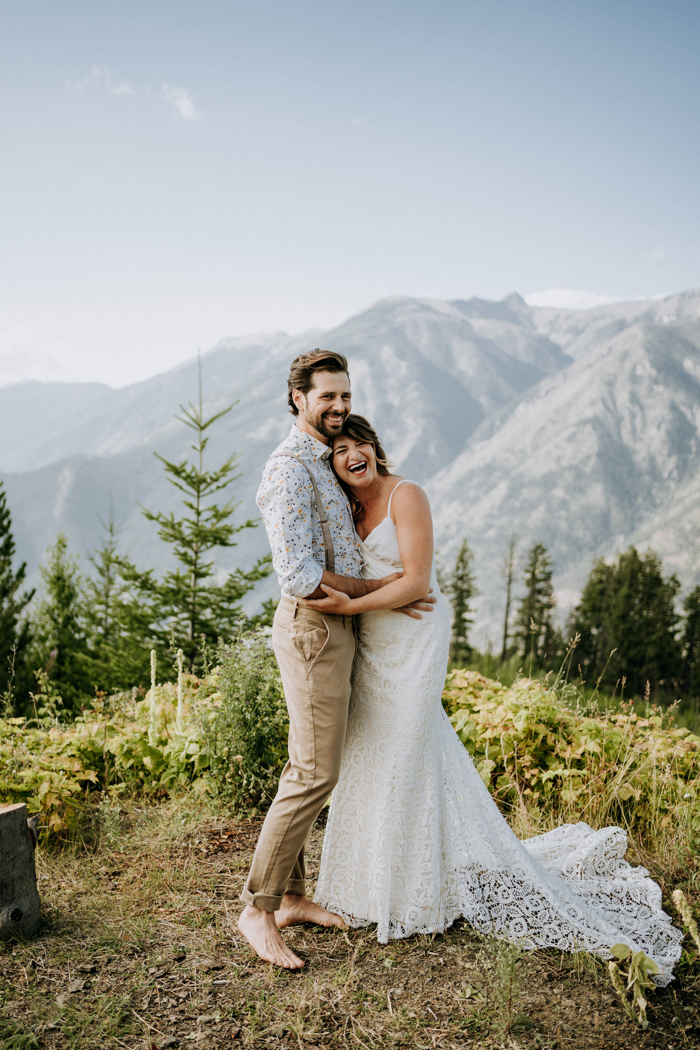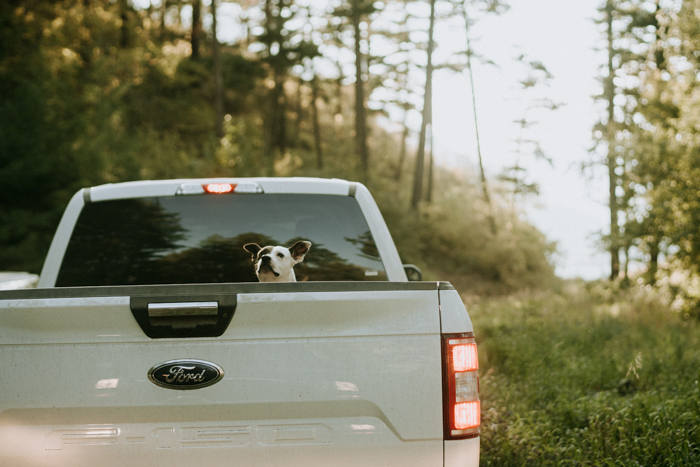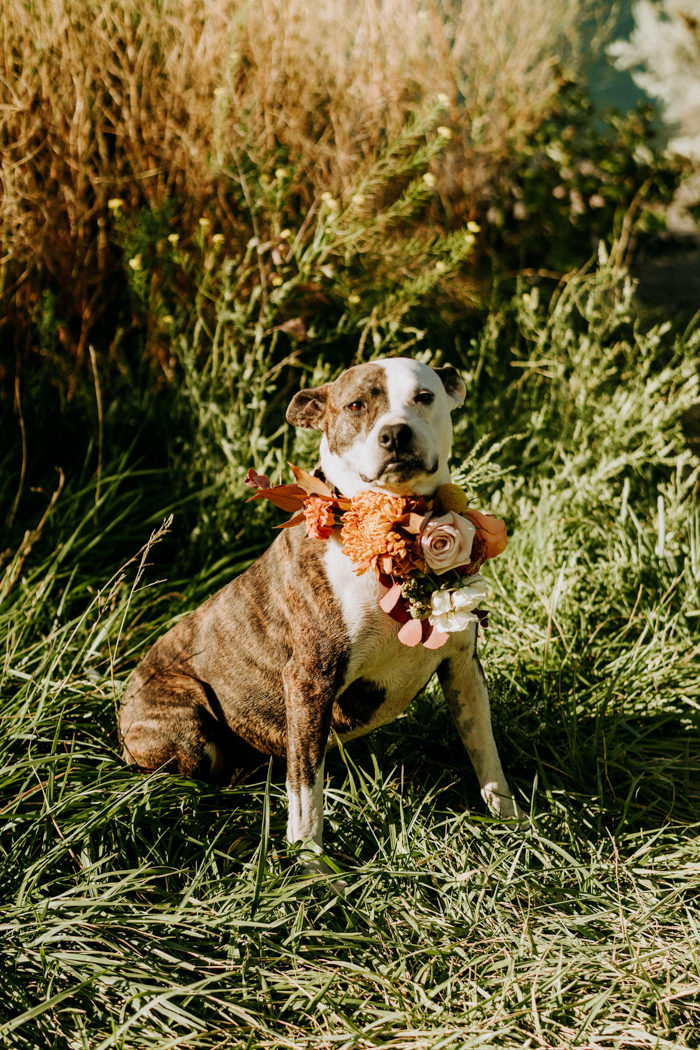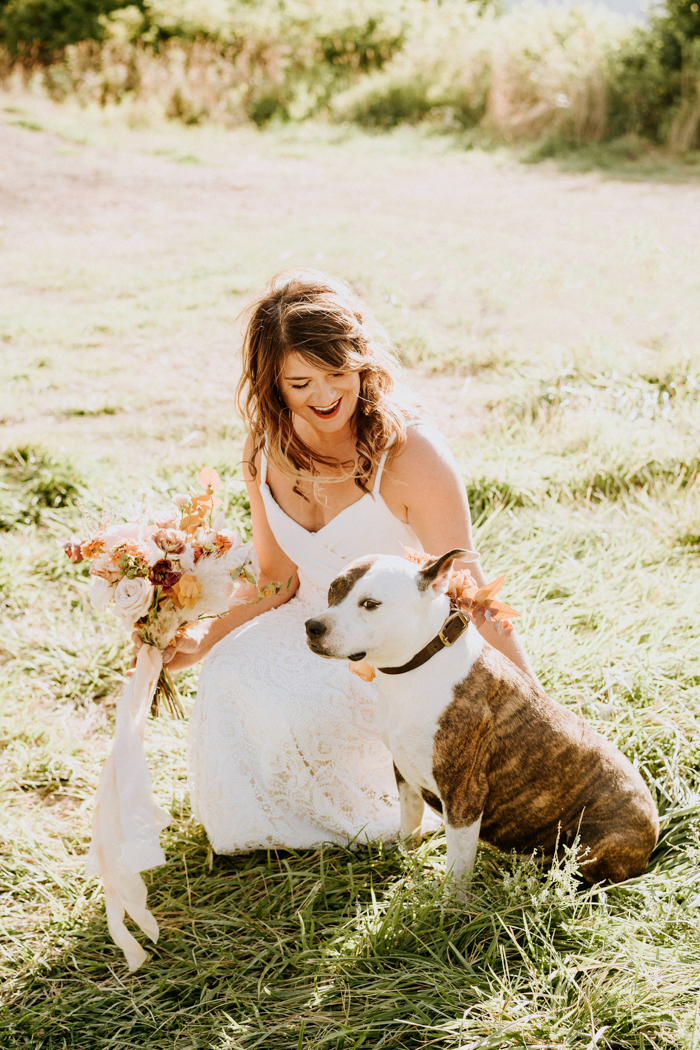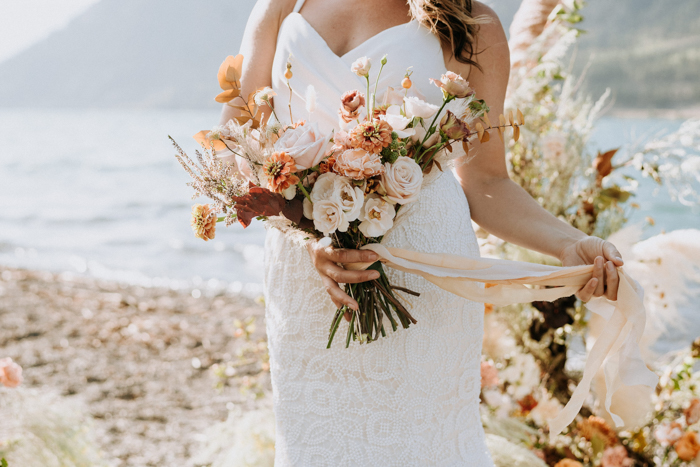 Pickles And Beer Chugs
This is far from traditional, but we chugged a beer mid-ceremony, cause honestly, why not. Our dog, Pickles, laid at our feet the whole ceremony while chewing on her stick. It was perfect.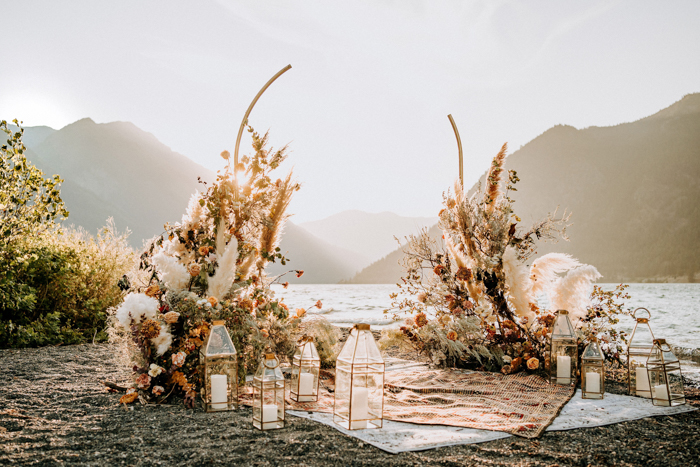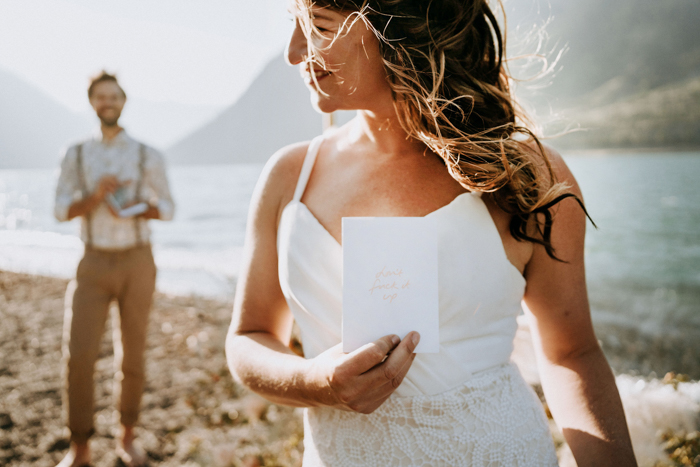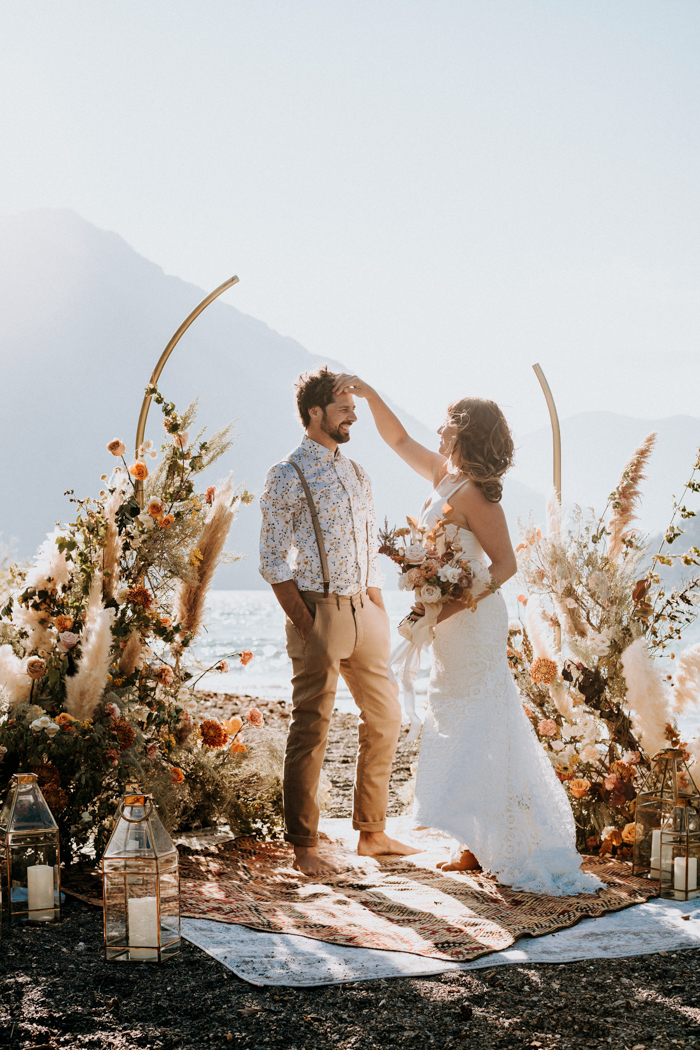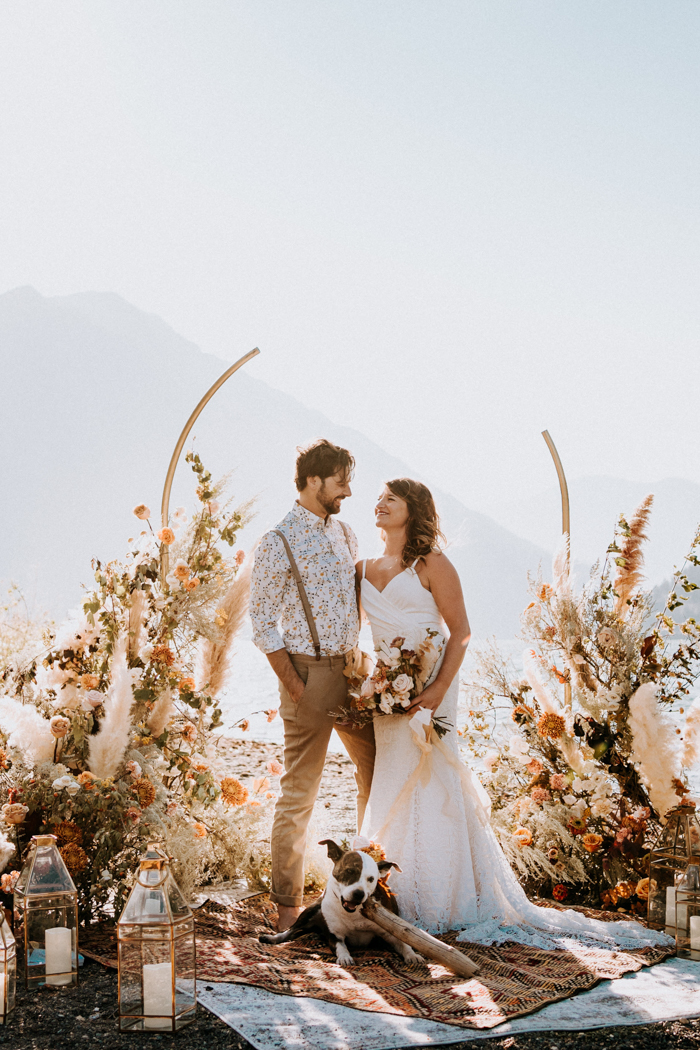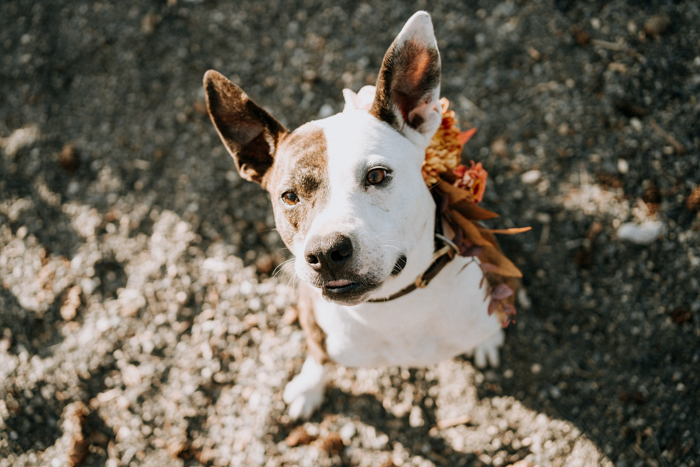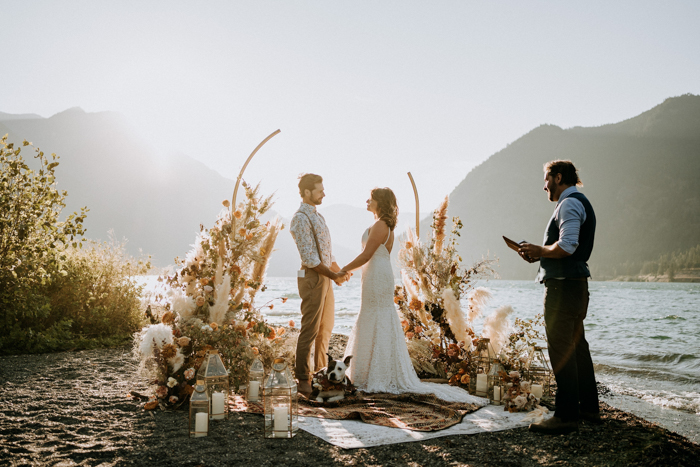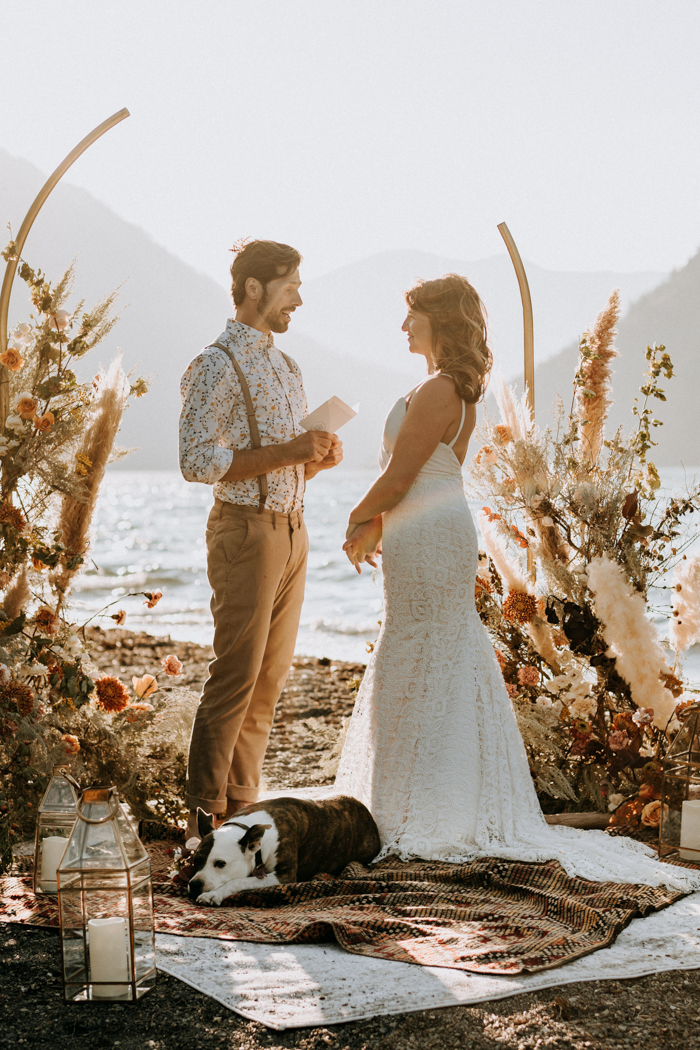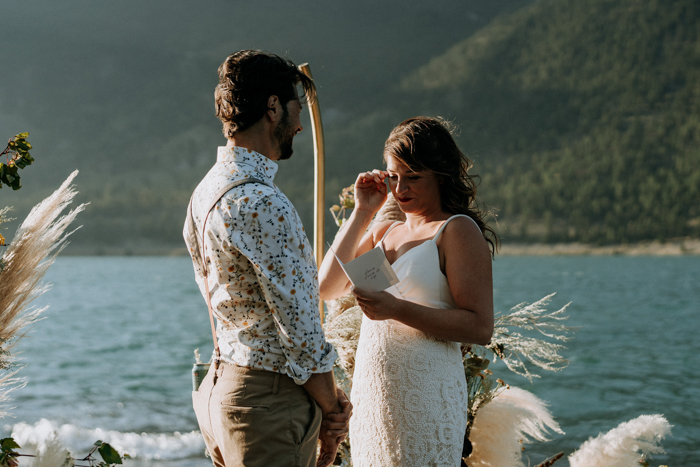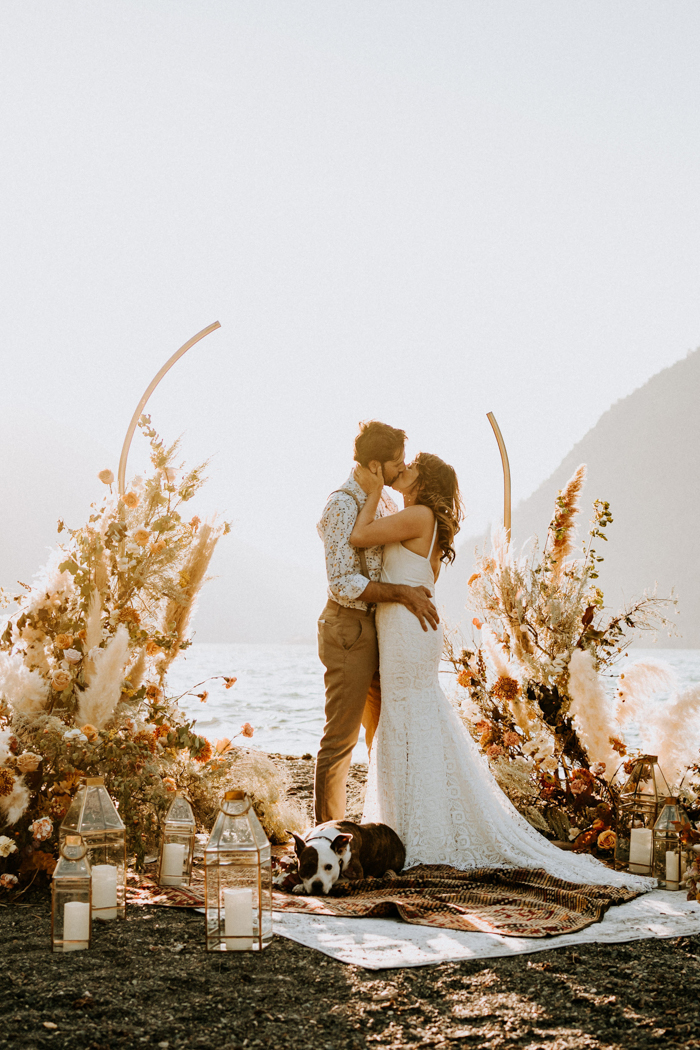 Advice For Nearlyweds
Honestly, make it about you. It's not about what your parents want or what your friends suggest. One of the reasons we loved the true secret elopement was the lack of outside opinions.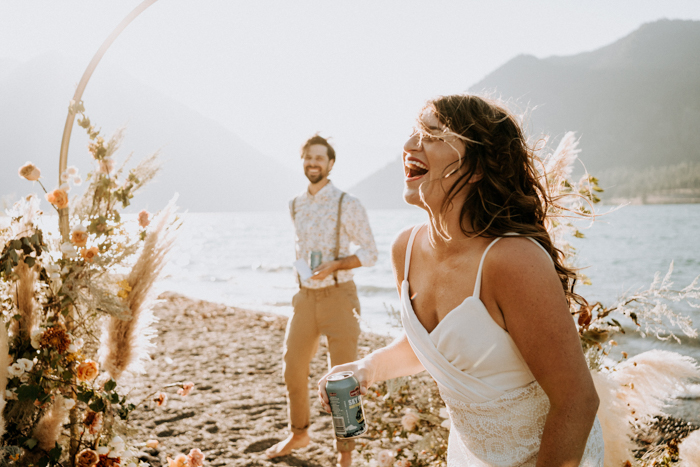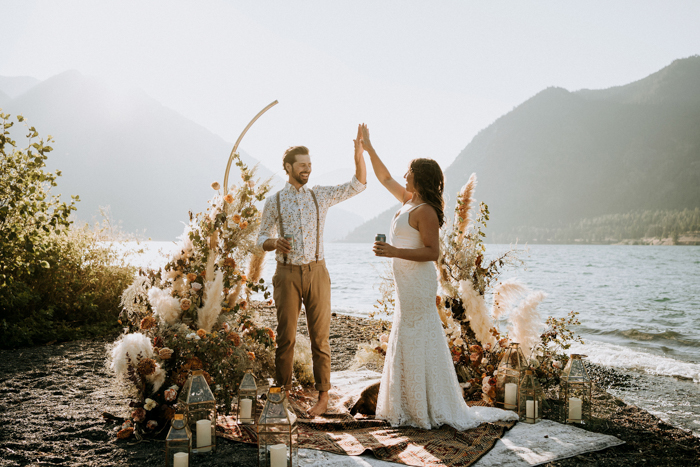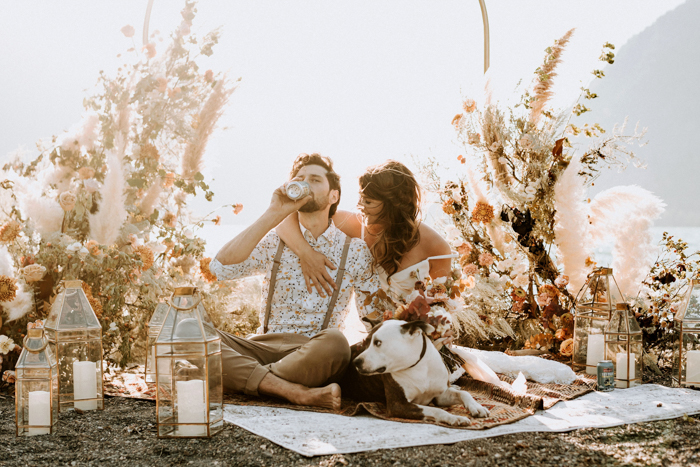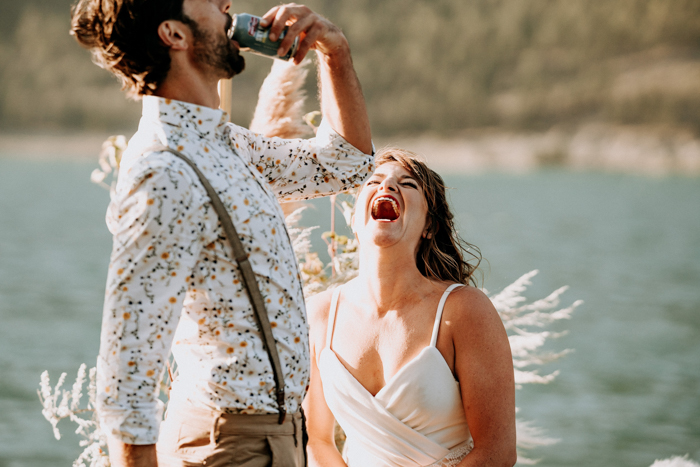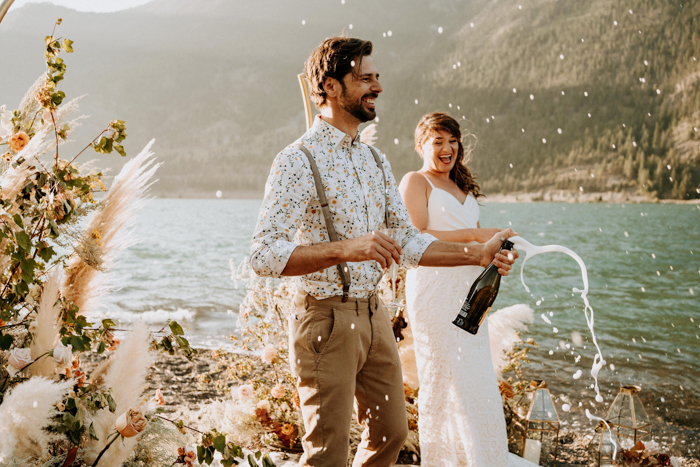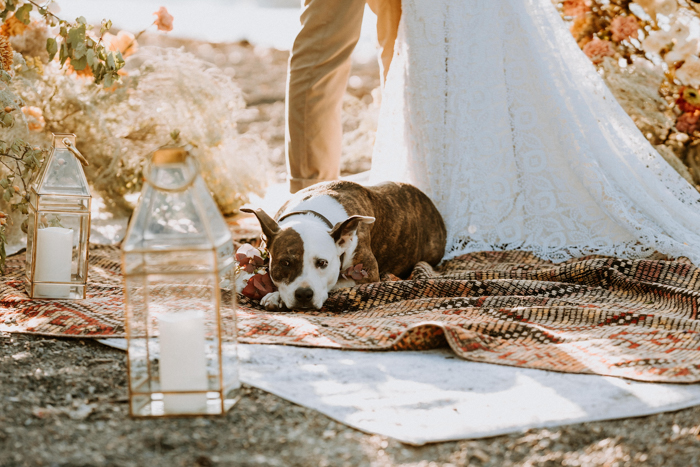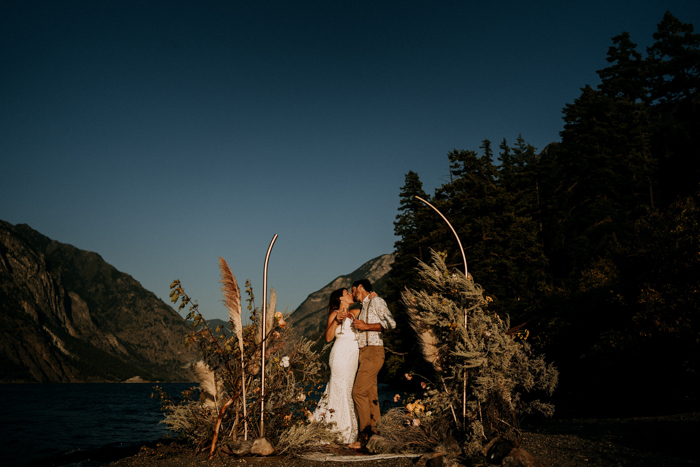 A Golden Hour Lakeside Elopement
As a wedding photographer, I really wanted a location that was unique in terms of landscape. I wanted to stay clear of places I shoot in often. I also wanted good light. We structured our elopement around when the light would be optimal for photos, and it shows.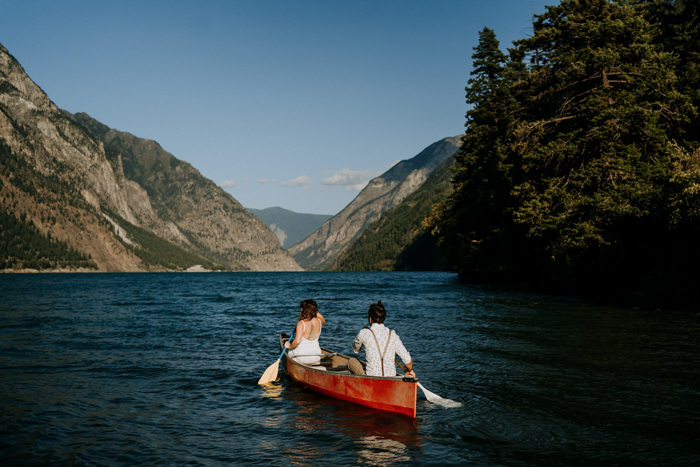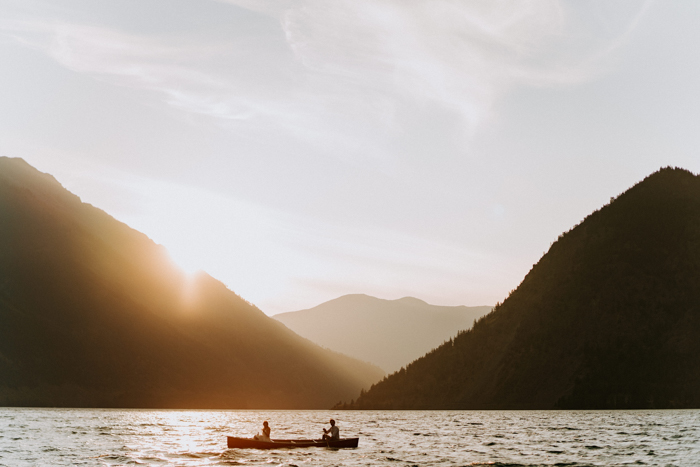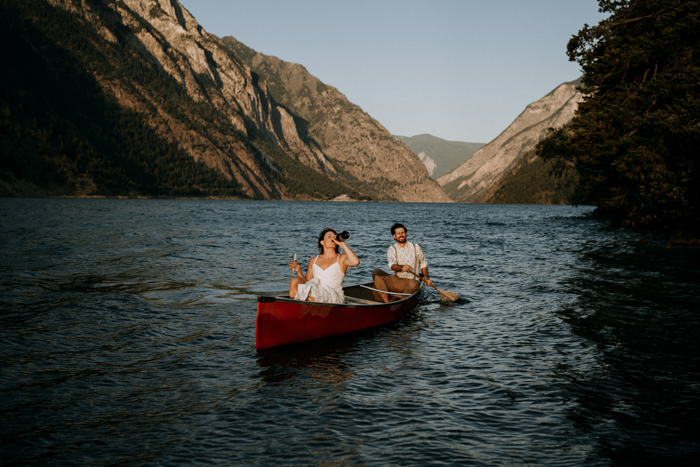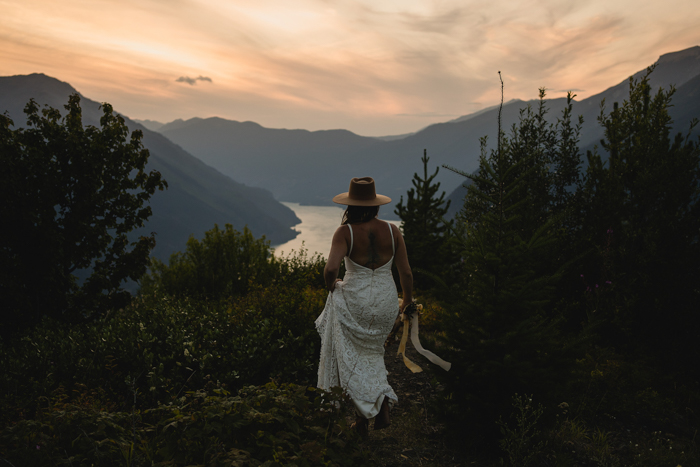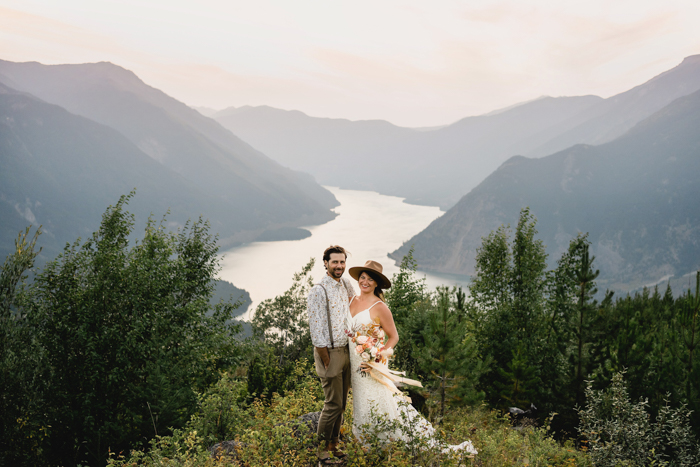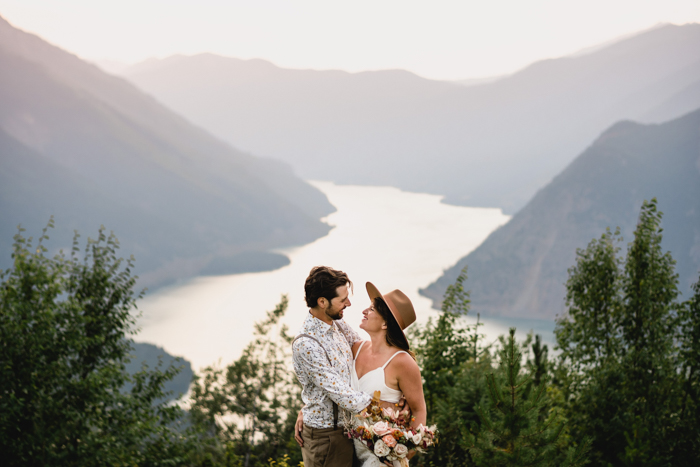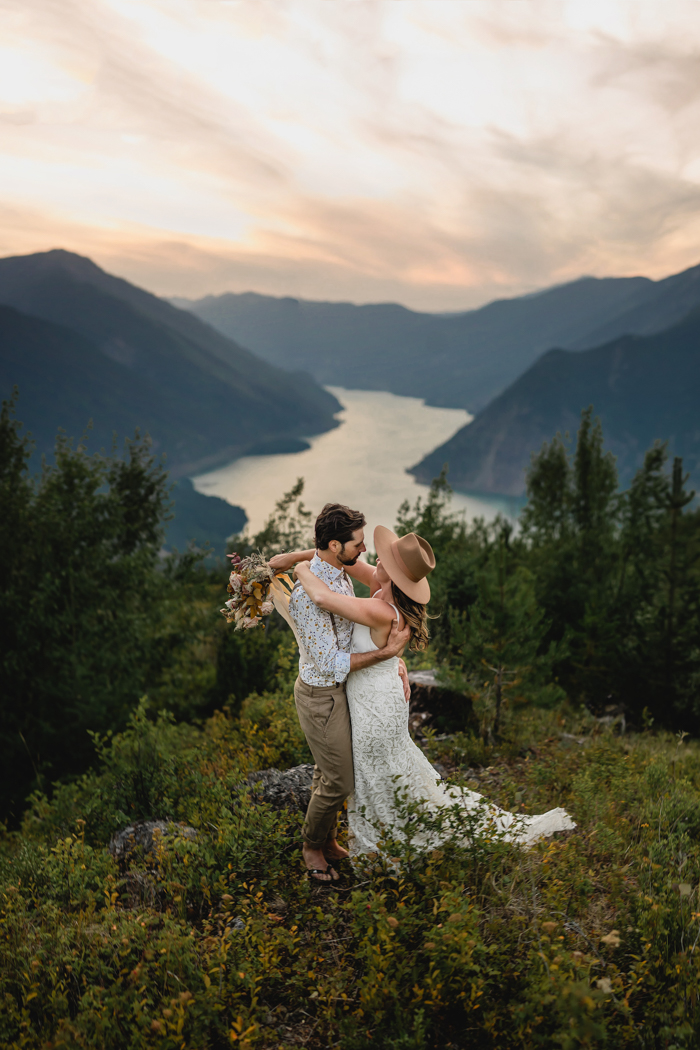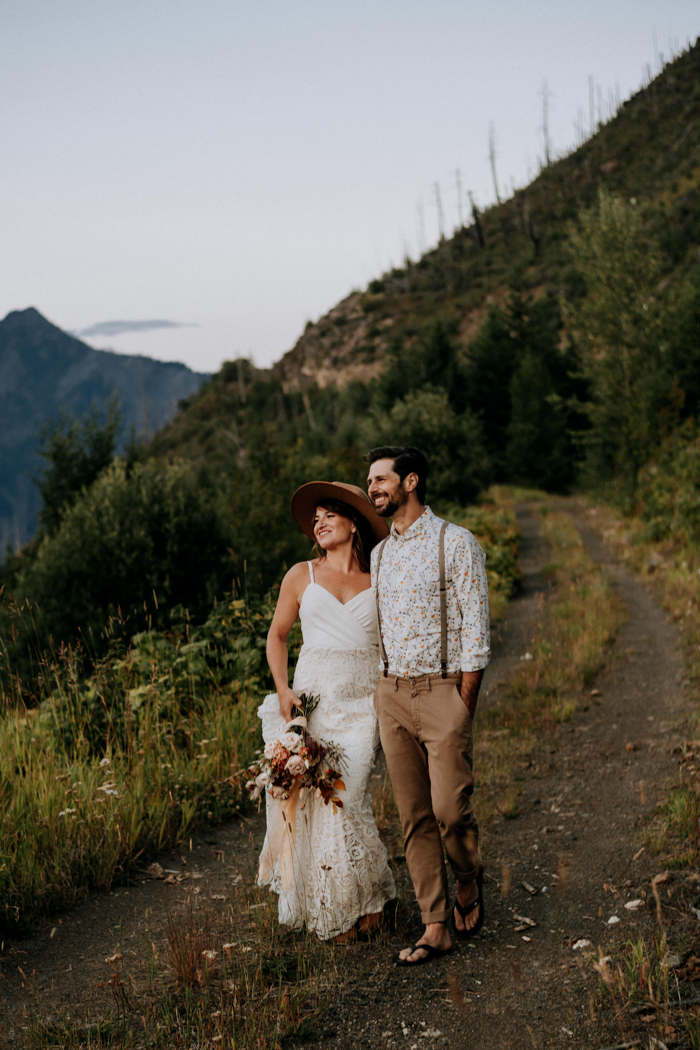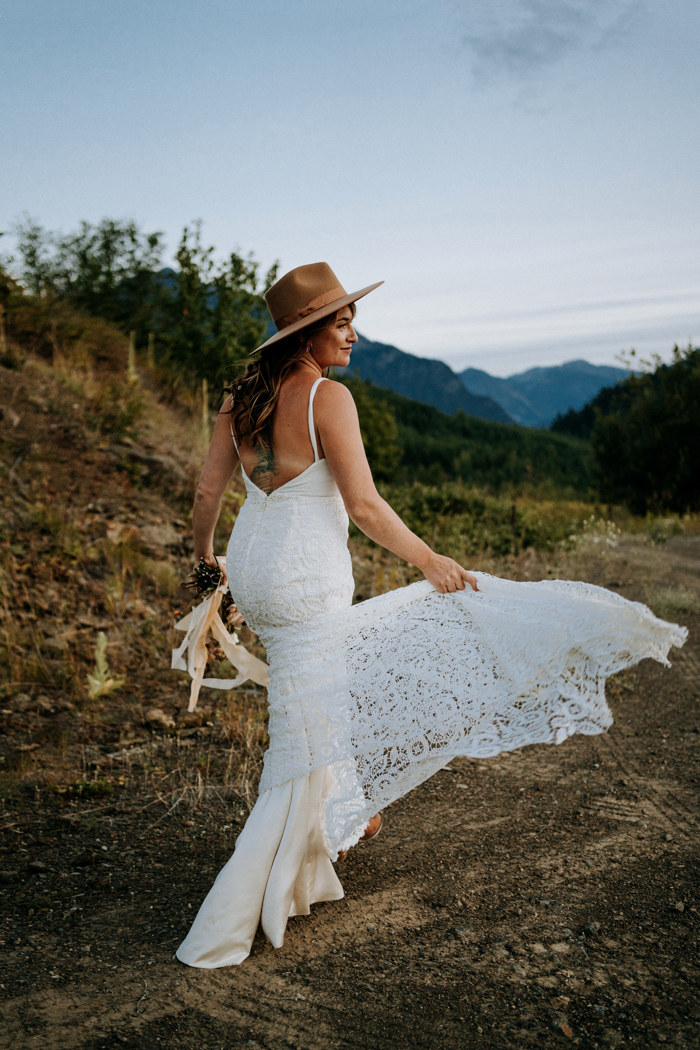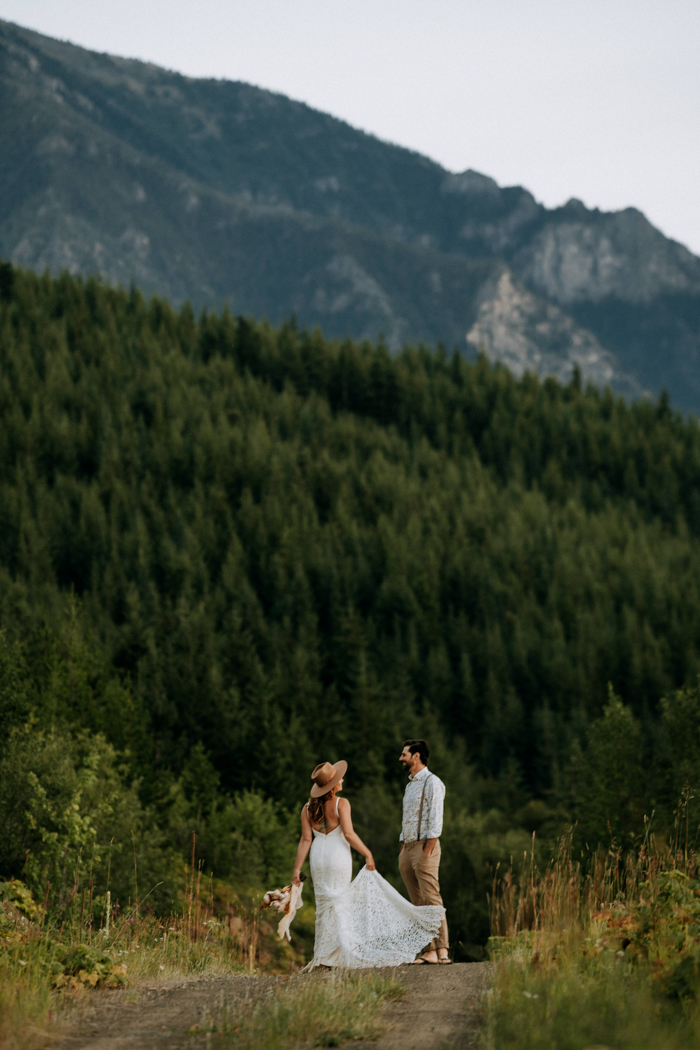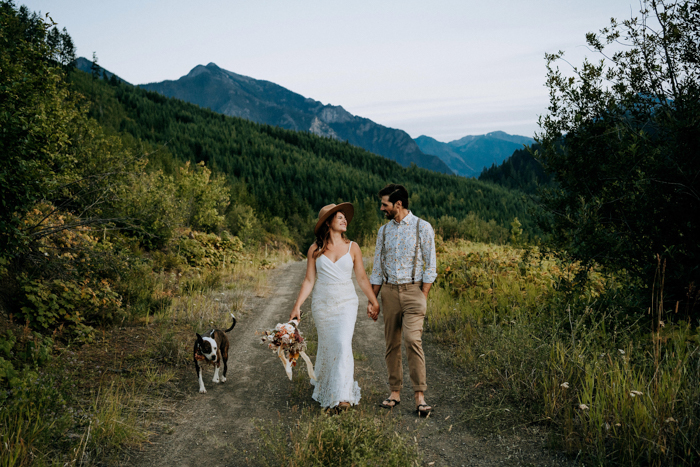 A Wedding Dream Come True
When we initially began talking about the vision, I had mentioned how I always dreamed of having a red canoe on an aqua-blue lake. After choosing the location, we figured it would be a royal pain to bring one along. Unknown to us, our vendors surprised us with a red canoe and brought it out on the roof of Paul's truck to surprise us.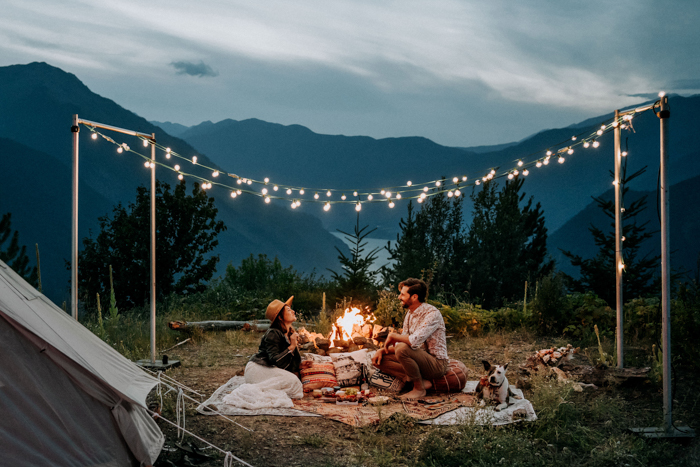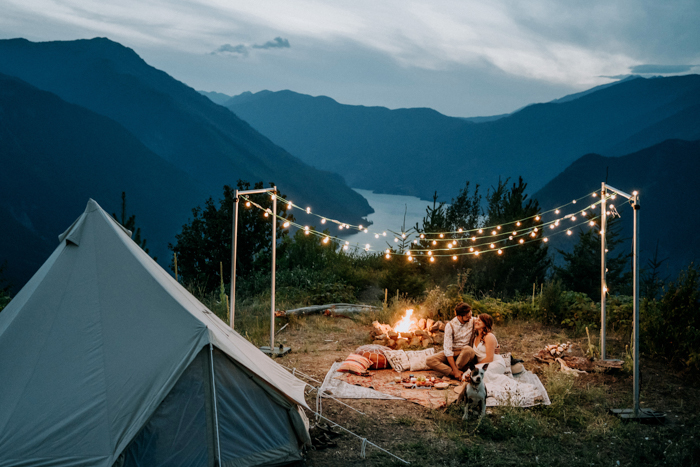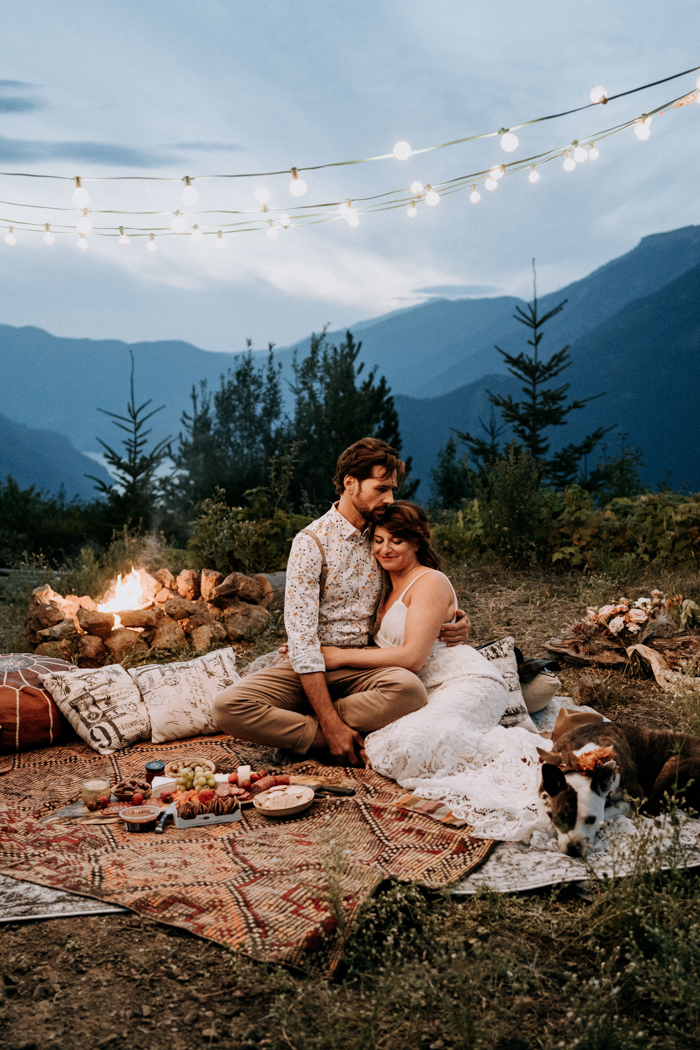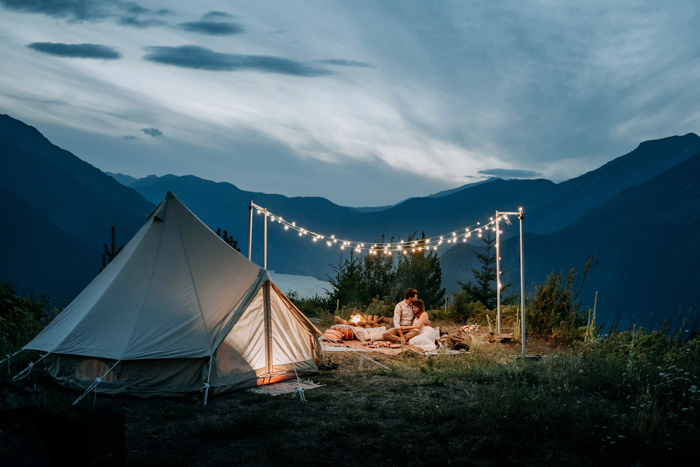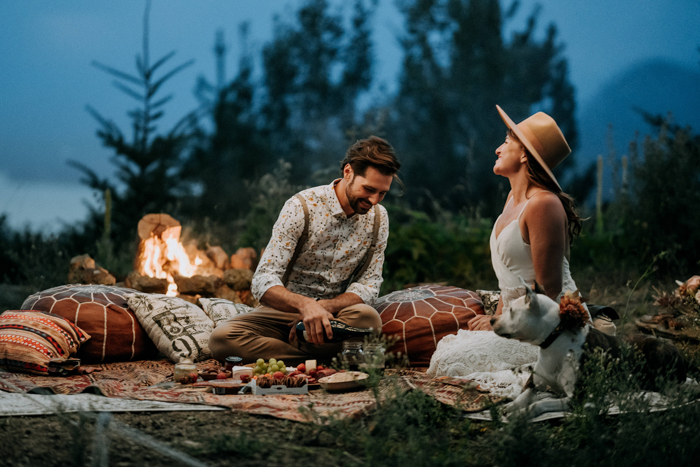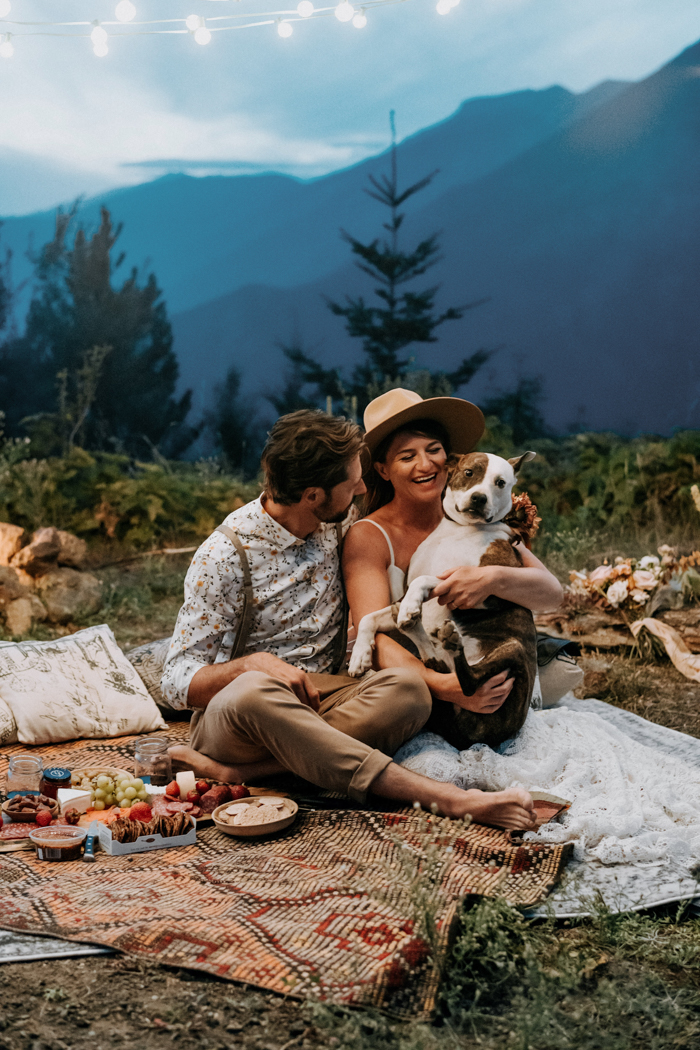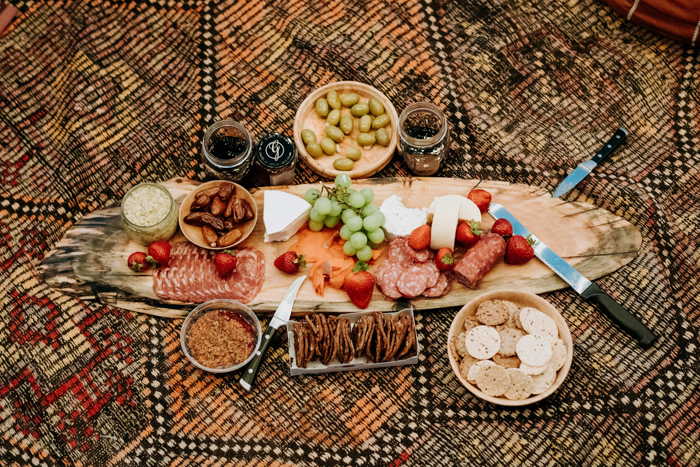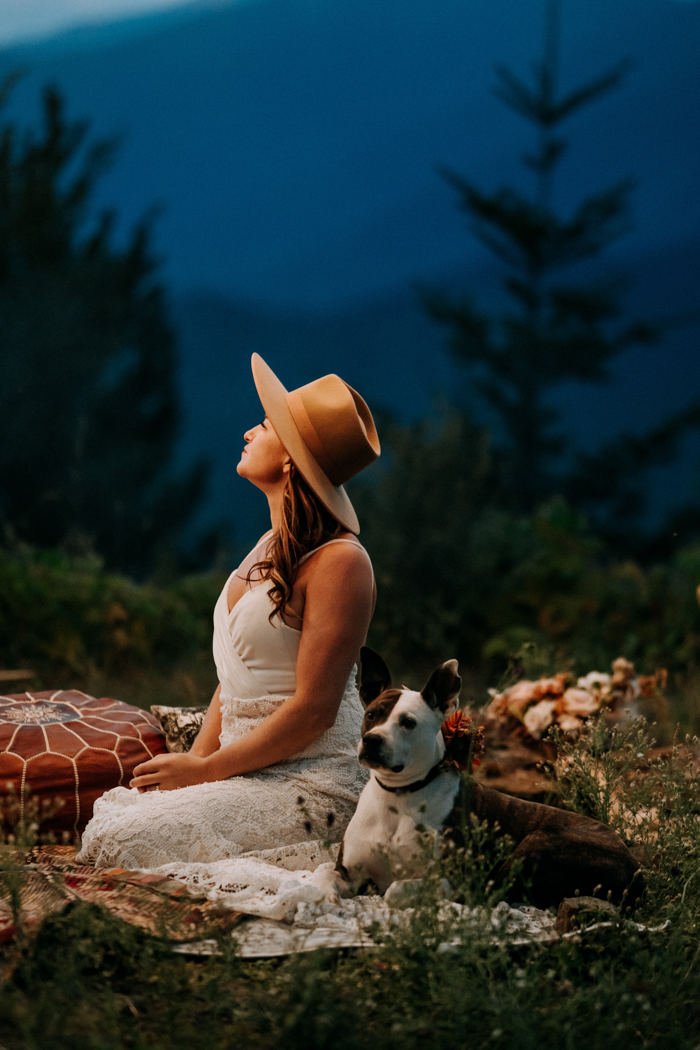 Congratulations to Leah and Will on their stunning golden hour lakeside elopement. And huge thank you to Whistler Elopements for sharing this day with us. If you're considering eloping, we've got the ultimate guide to elopement planning and 20 minimalist elopements to give you some extra inspiration.