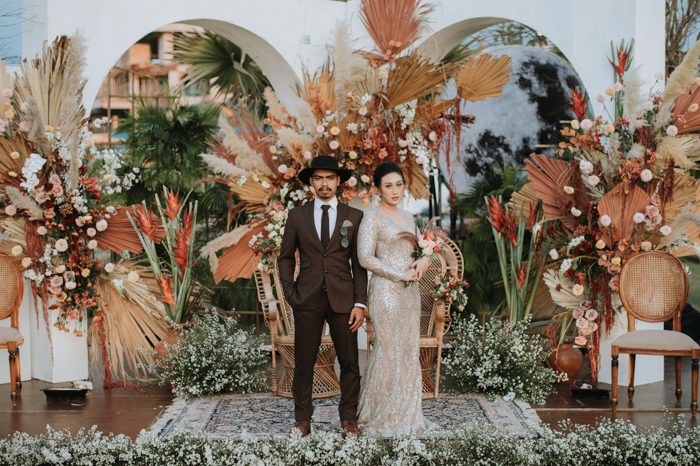 Get ready for the Fall decor of your dreams, an incredible bohemian floral explosion, and lots of love! Ocy and Abil's wedding at O2 Park Surabaya makes all of our tropical, Autumnal wedding dreams come true. We're absolutely obsessed with the stunning dried floral display Raindrops Deco created for the couple's ceremony that doubled as a fabulous portrait backdrop. Pro tip: If you want to go big on your ceremony decor, make use of it during your portrait session! The couple's style vibe was also phenomenal — just look at how stunning Ocy looks in her shimmery Anantara by Catherine Wong gown and Abil's dapper, brown Suit Addict getup. Get your mood boards ready, friends, we know you'll want to save all of these photos by the talented Alineapict!
The Couple:
Ocy & Abil
The Wedding:
O2 Park Surabaya, Mulyosari, Surabaya, Indonesia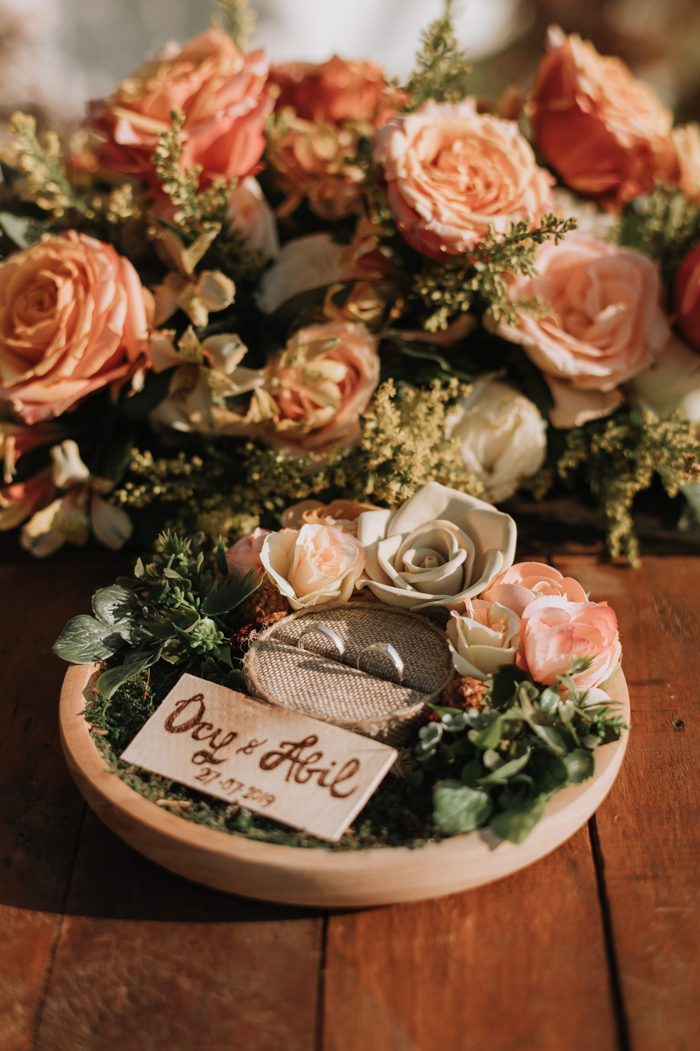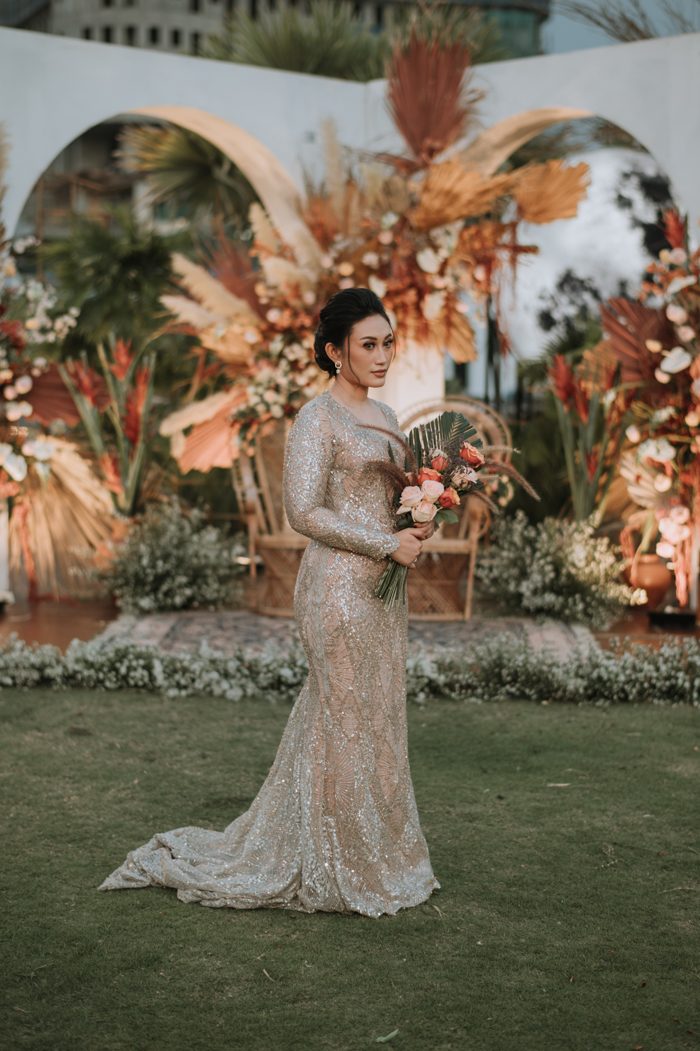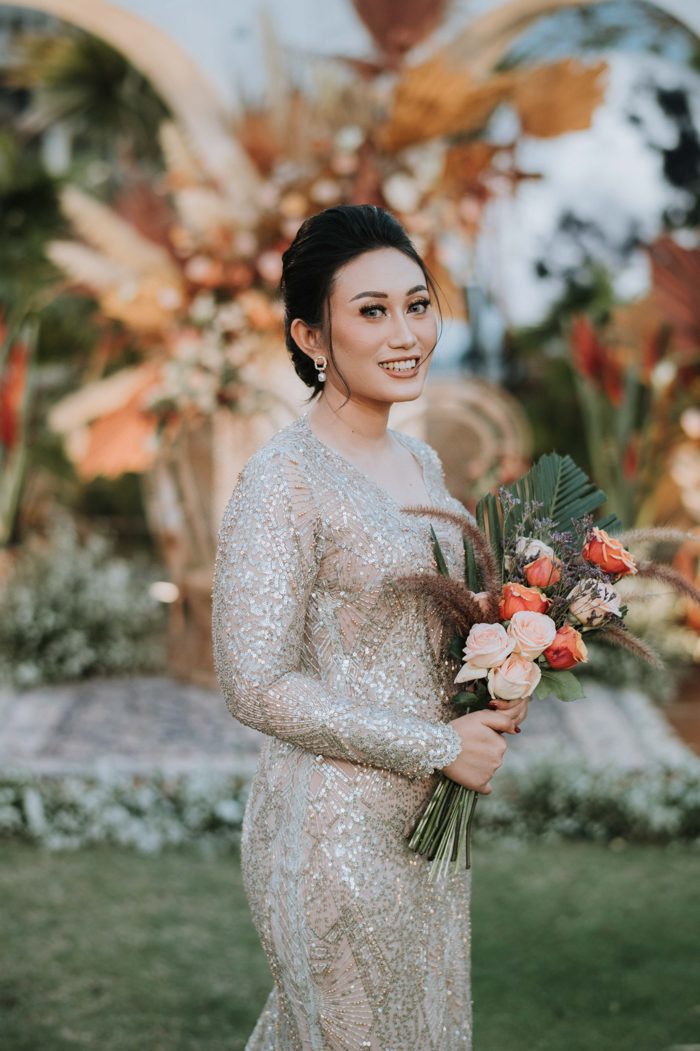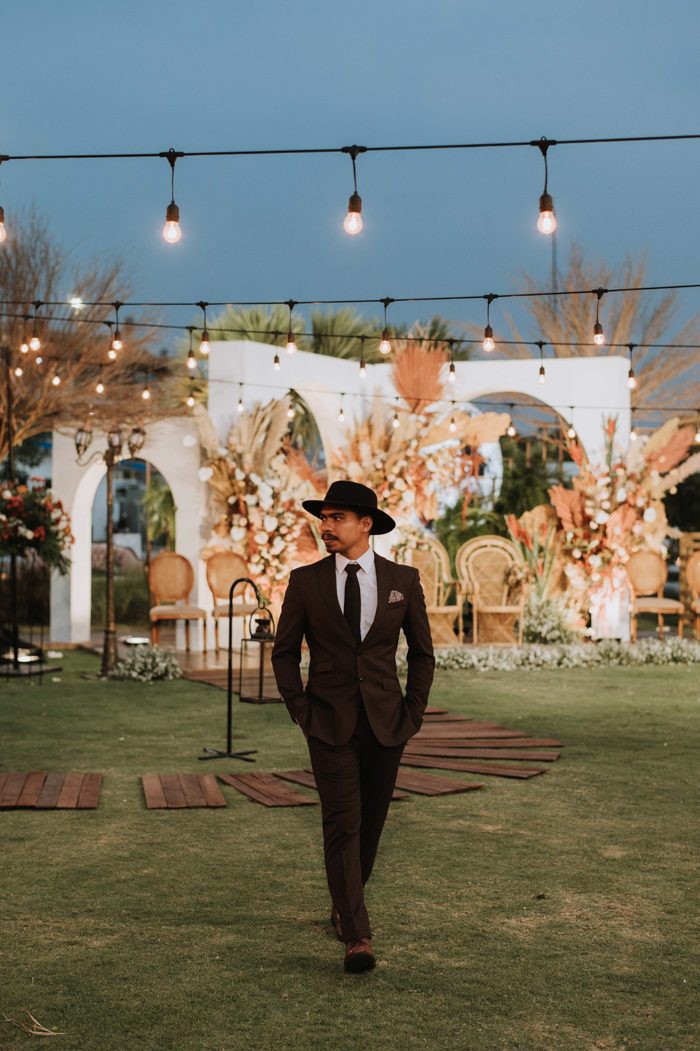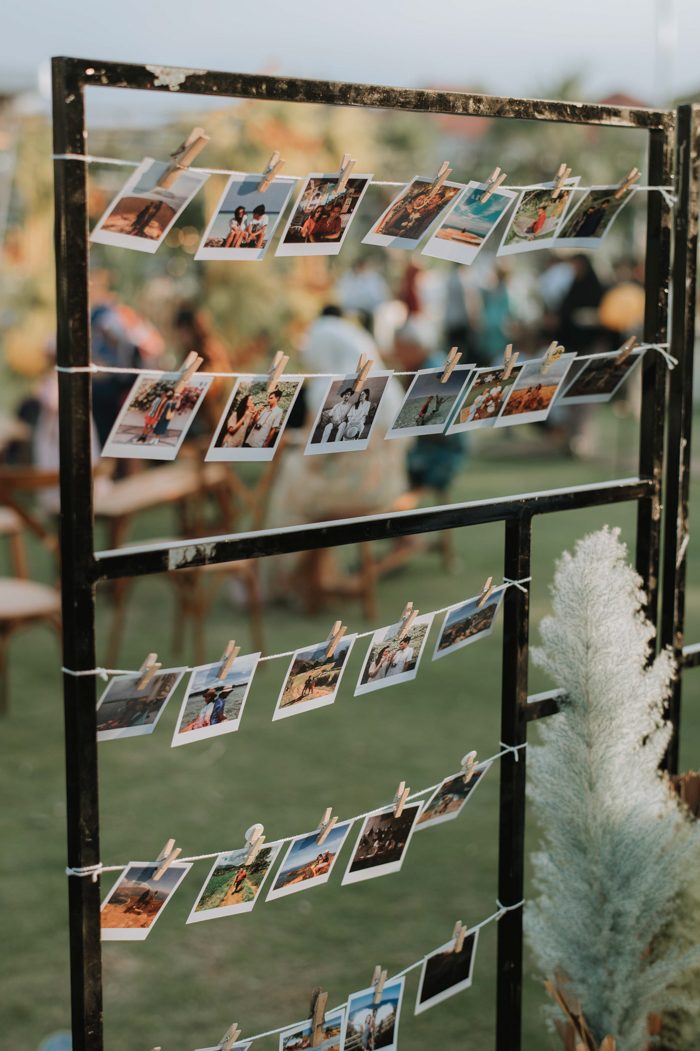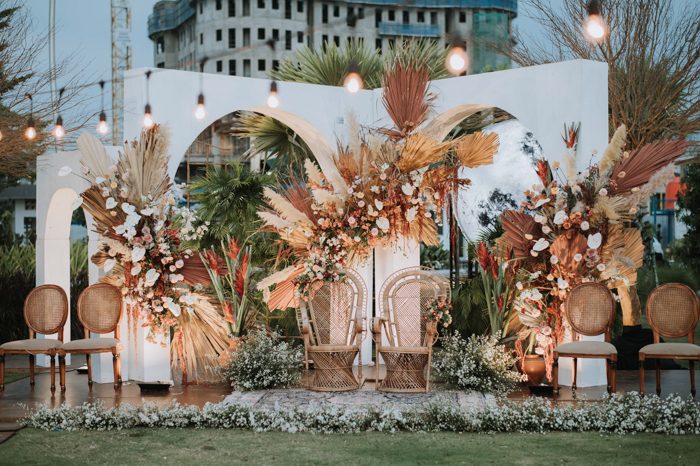 We choose the theme of Autumn by combining a bohemian tropical accent that presents dried flower elements with warm colours and there is also a touch of the colours of tropical flowers that make the atmosphere warmer, beautiful and romantic. Bohemian and tropical accents can be found on wedding is a handmade rattan bohemian chairs, long VIP tables with tropical touches, ethnic Scandinavian style tugs and also on rattan strings lamps that hang beautifully on the photo corner and also the entrance to the event with a Santorini style concept combining colors white gate combined with re flowers.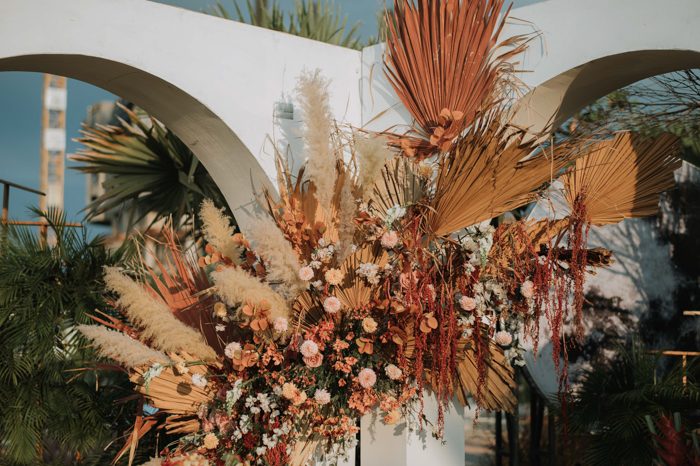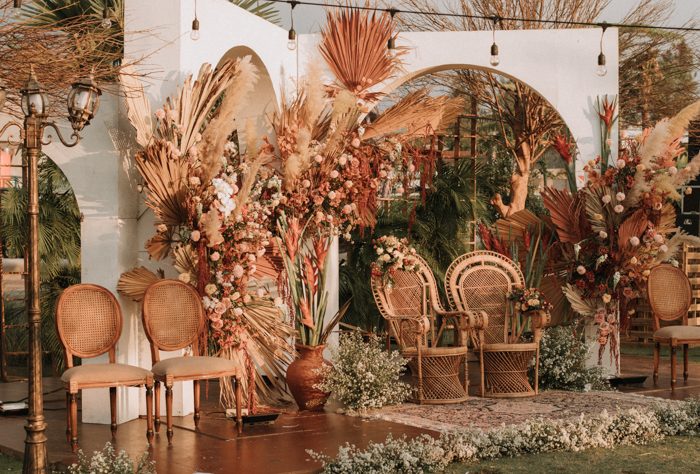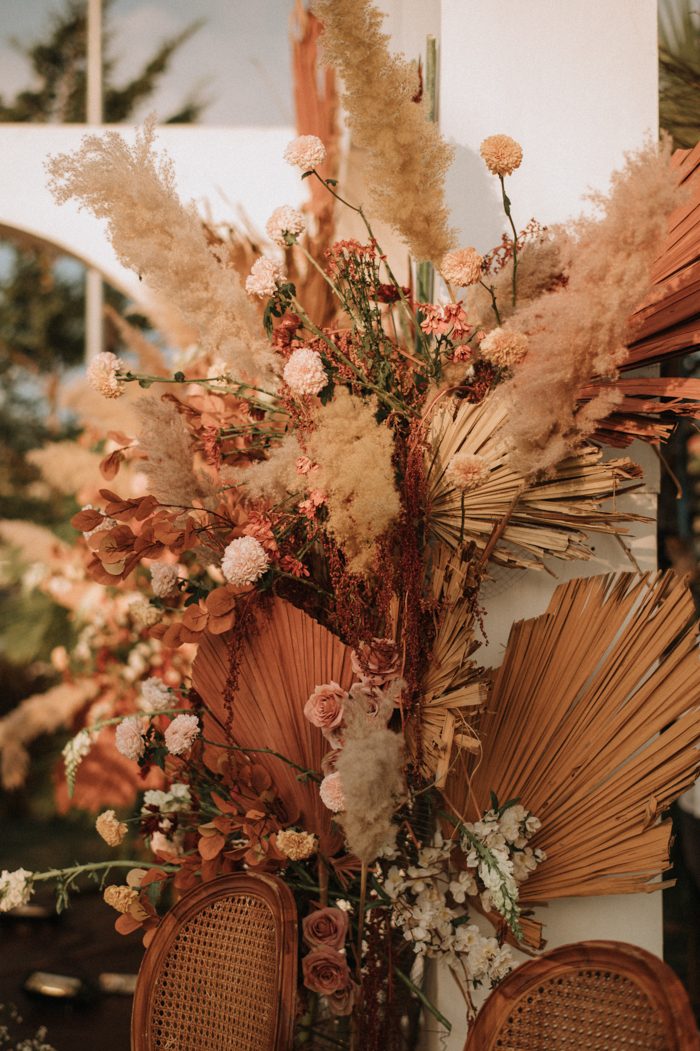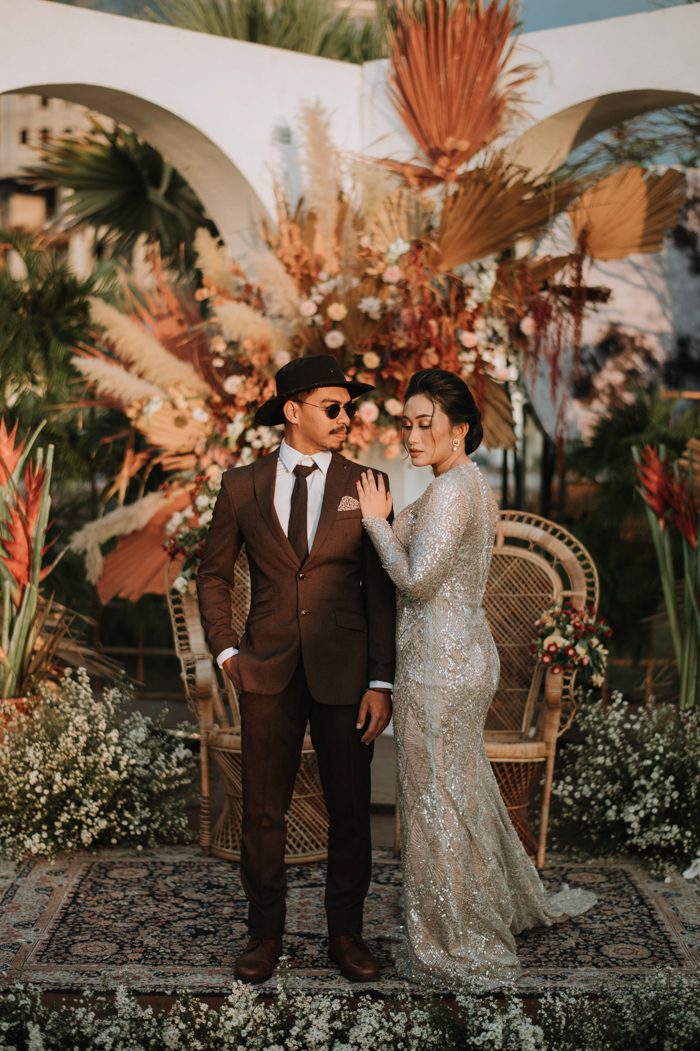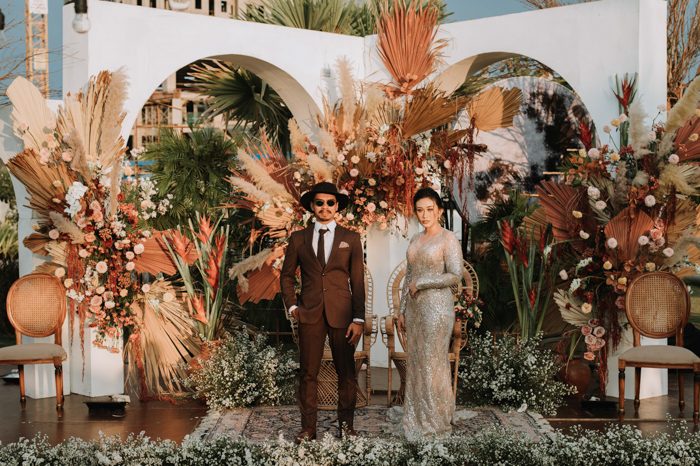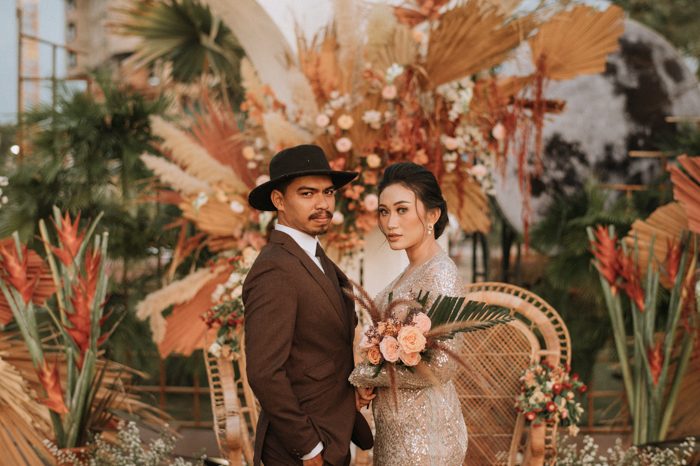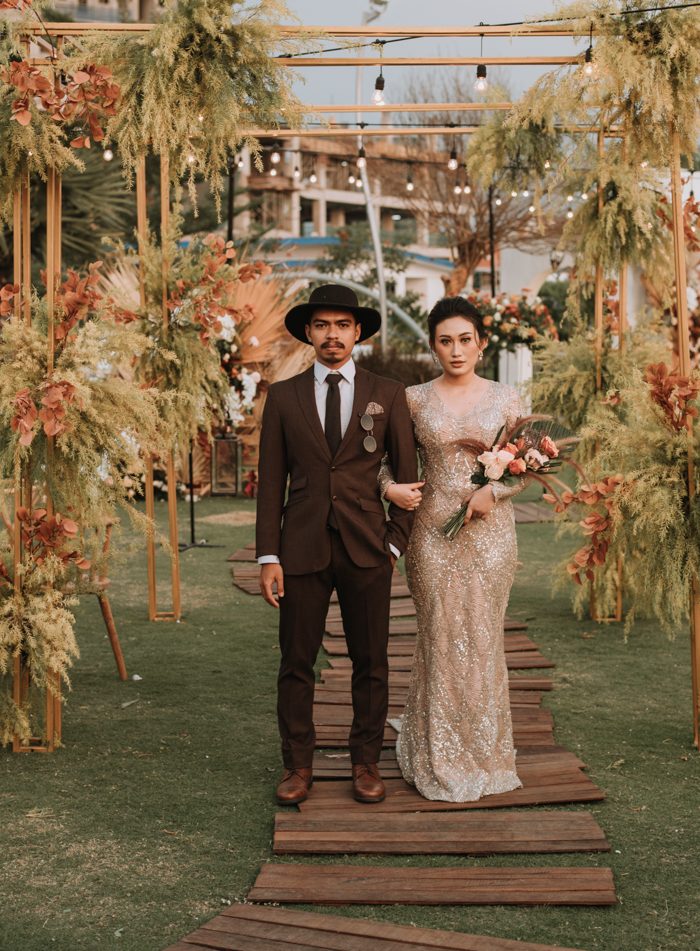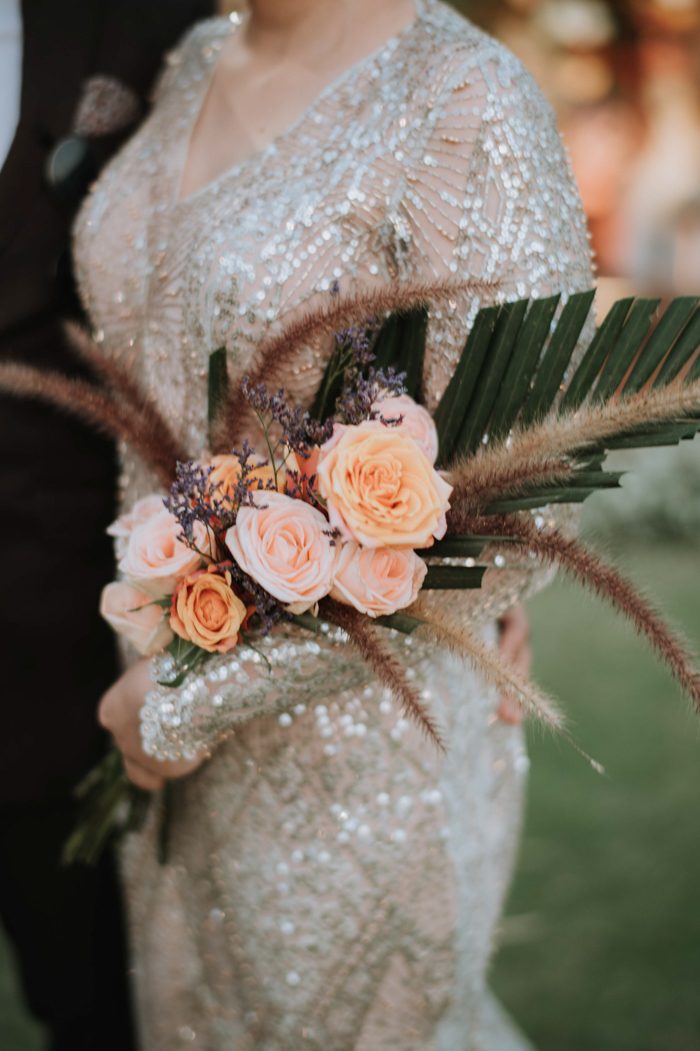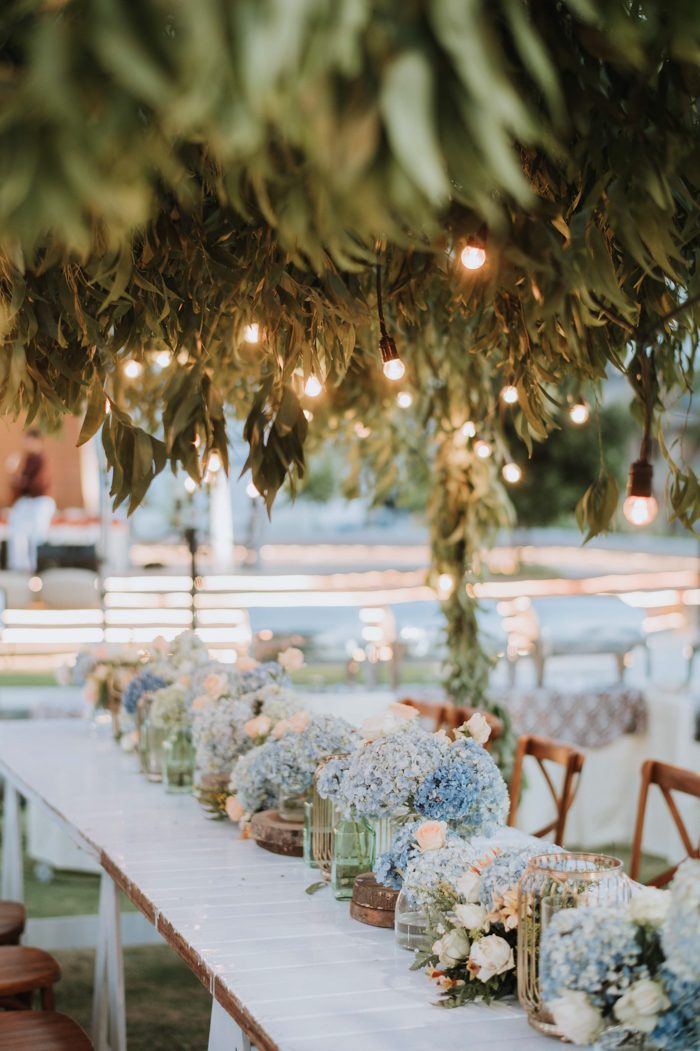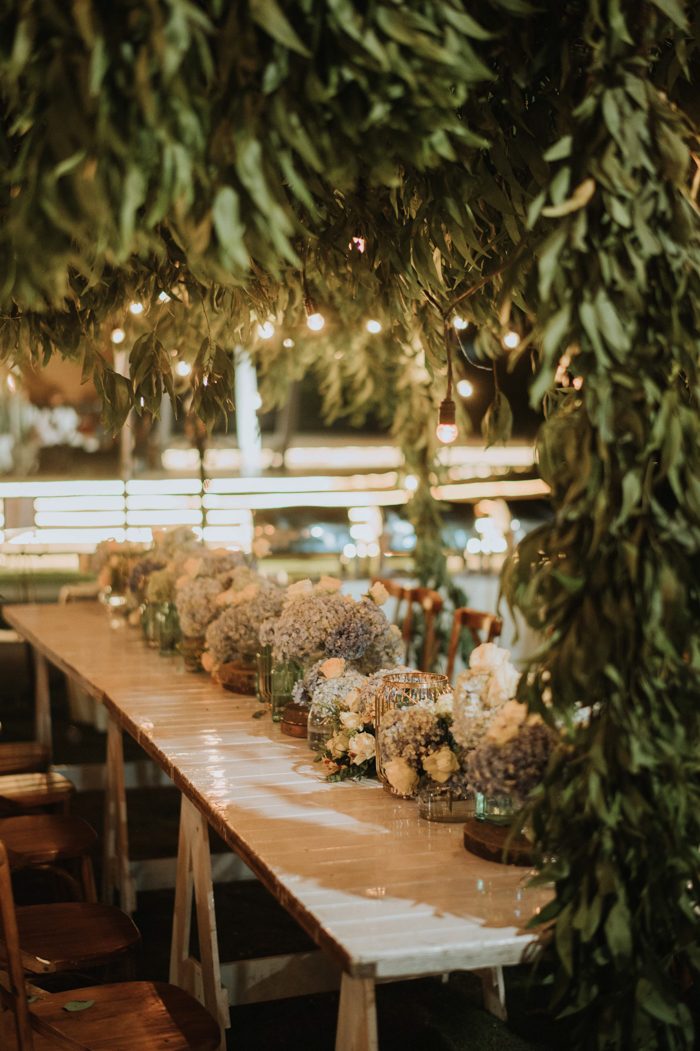 Abil (the groom) gave a surprise in the form dance with the groomsman so that made Ocy (the bride) along with guests surprised and very entertained.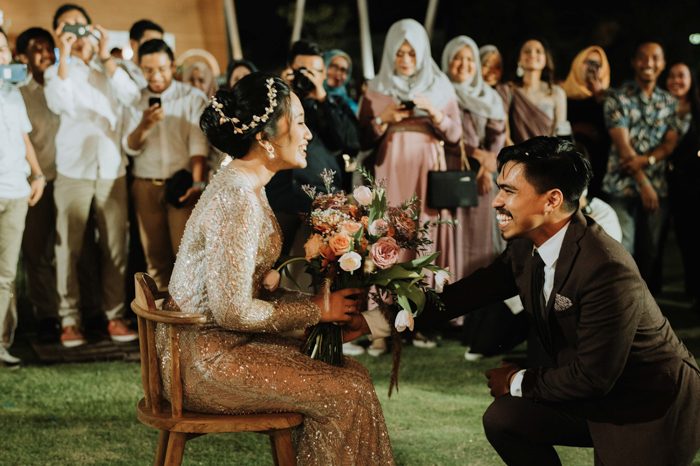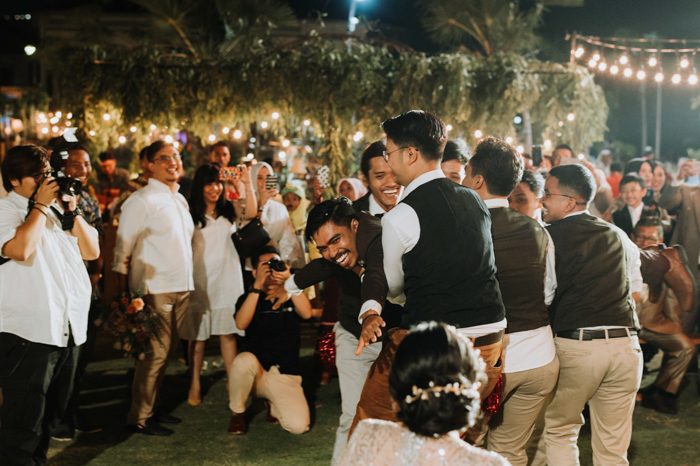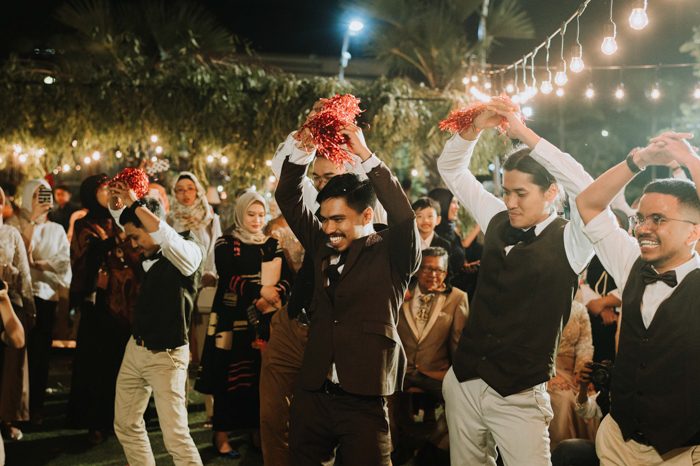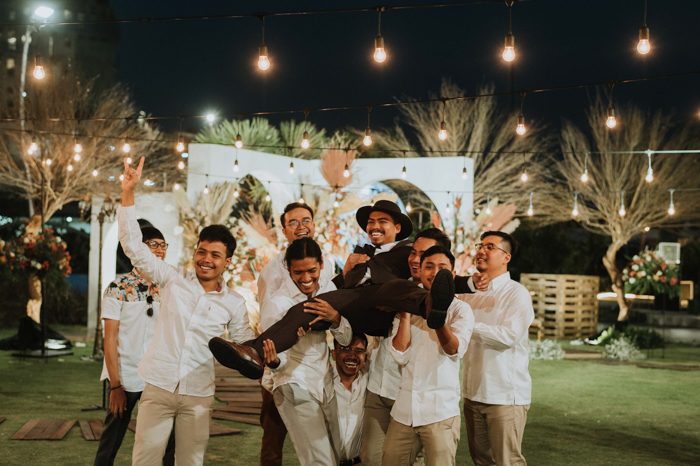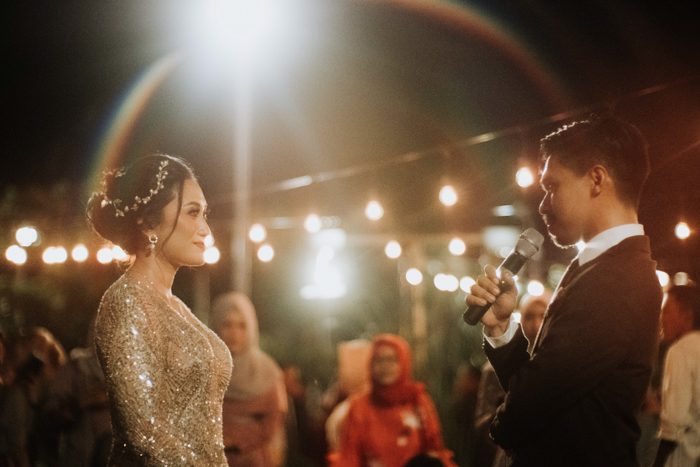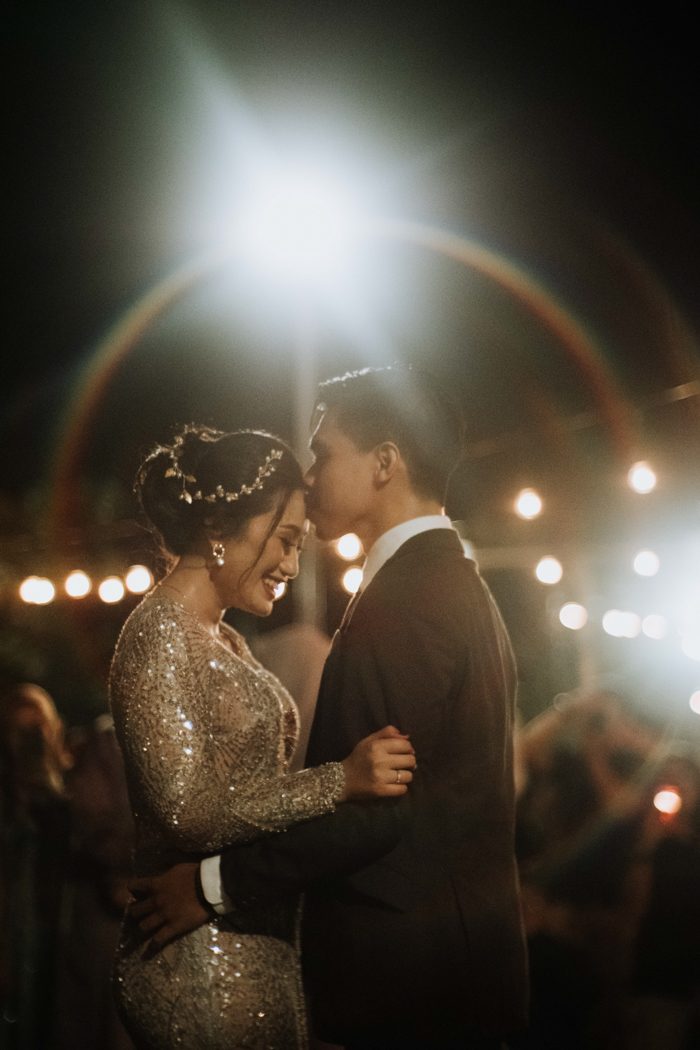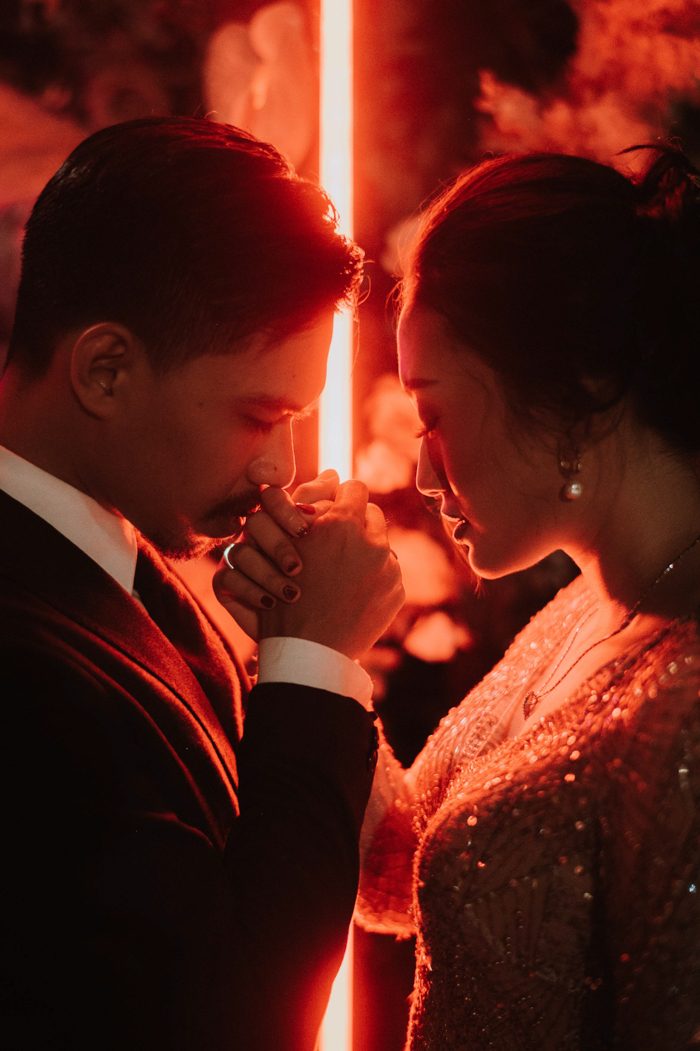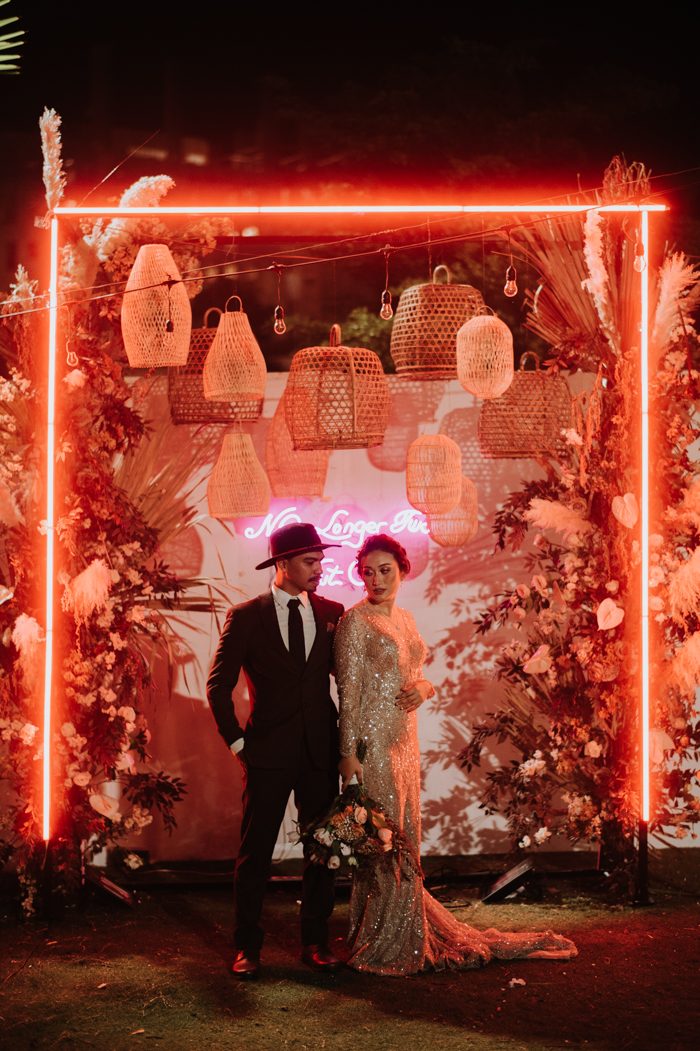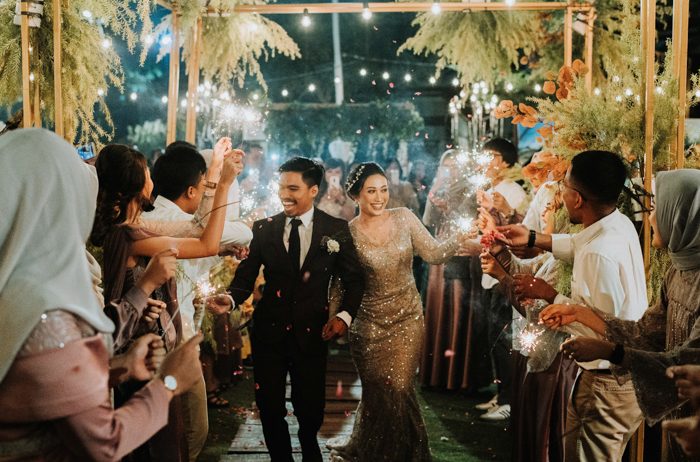 Congratulations to the happy couple, Ocy and Abil! We're feeling thankful Alineapict shared these wonderful images with Junebug! For more Autumnal wedding inspiration, you'll definitely want to check out this moody Johannesburg wedding.