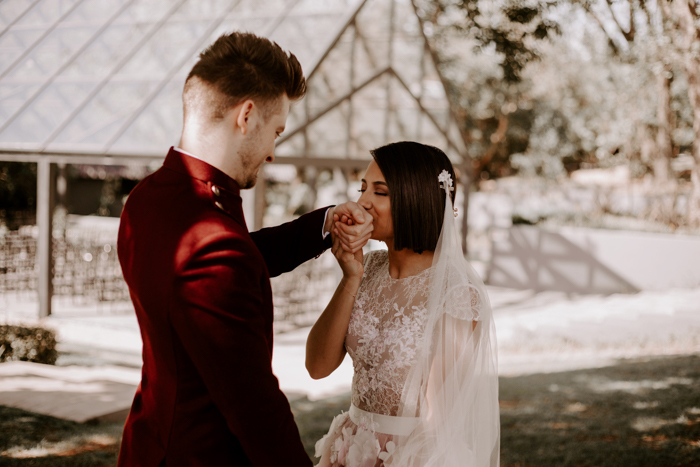 After 9 years of dating + a 15-month engagement, highschool sweethearts Simone and Drew threw the most epically romantic Johannesburg wedding at Inimitable! The couple dreamed of curating a day that felt more like a huge party than just a wedding. With the help of their planner, Zavion Kotze Events Company, they made that dream a reality with sophisticated decor, a moody autumnal color palette, and whimsical details. If we had to pick one favorite detail, it would have to be the bride's mind-blowing Oksana Mukha gown! But coming in a very close second are the "bride's flock" balloons the bridesmaids carried down the aisle, the newspaper-style ceremony program, the acrylic cube seating chart, and the pinata cake! Epic party status was achieved, and Shanay Green Photography captured it all in stunning detail!
The Couple:
Simone and Drew
The Wedding:
Inimitable, Johannesburg, South Africa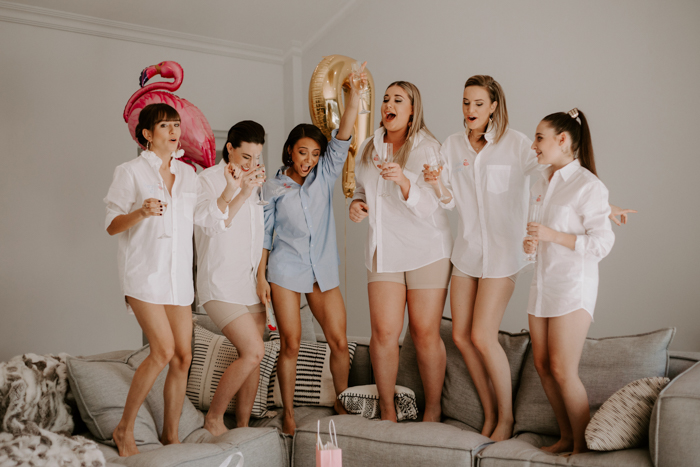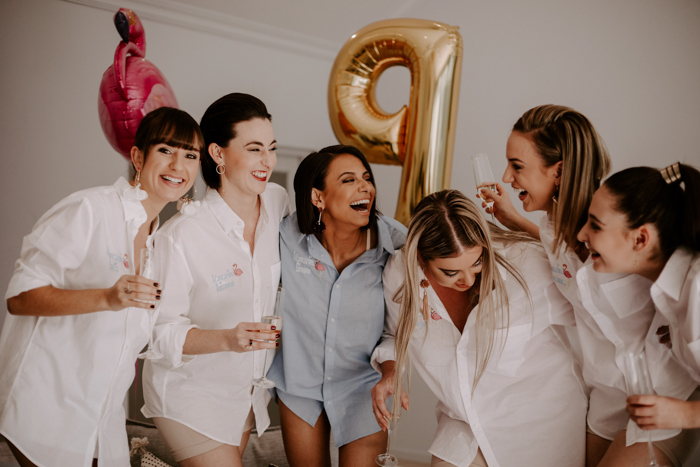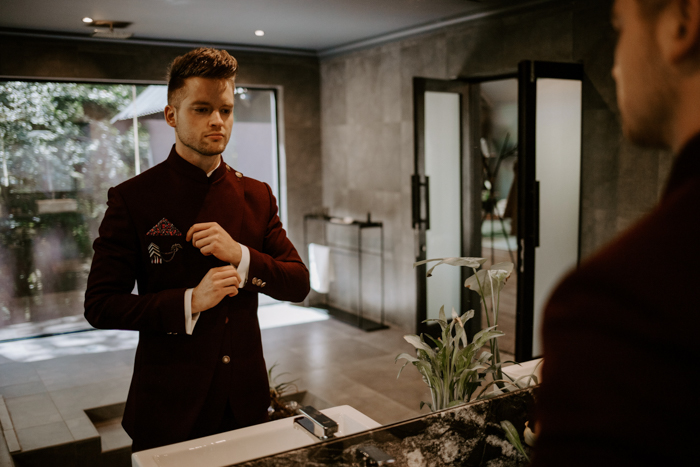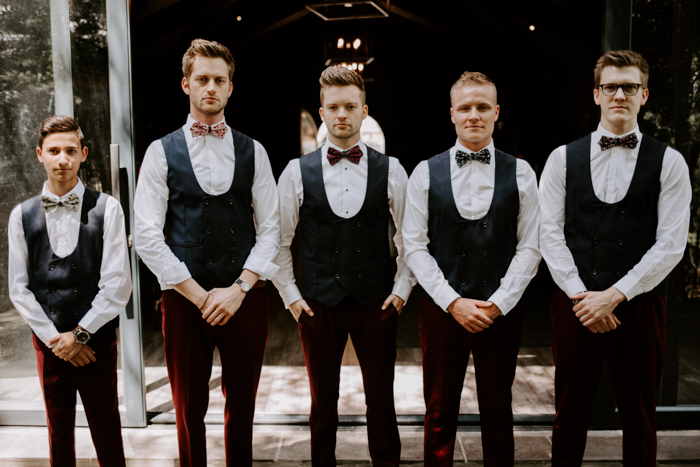 From the outset we were determined to create a day that felt like a true celebration: of our love, story, of our loved one's who journeyed with us, of marriage, and of God who wove the sweet threads of our story. To celebrate in a way that felt authentic, and true to who we are as a couple and for our guests to see 'Simone & Drew' in every detail. We wanted our guests to feel like they were not just attending a wedding, but to have an experience so we focused our attention on food and entertainment. Life becomes more meaningful when you realize you never have the same moment twice. Our wedding day was one of those perfect moments that will forever remain frozen in time and in our hearts. We felt joy from every pore in our bodies. You will struggle to find a picture where we are not beaming.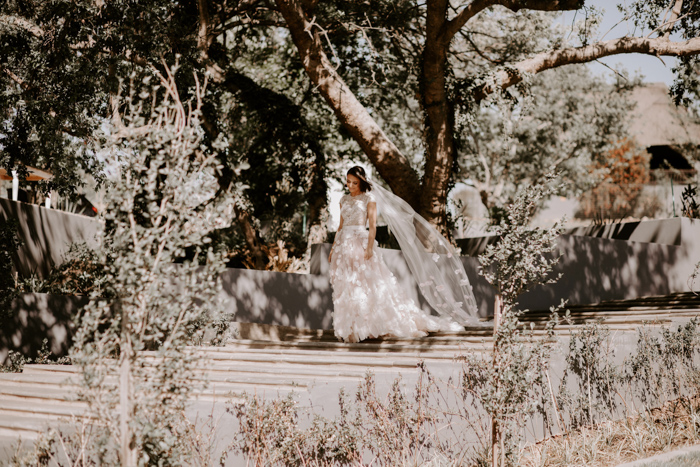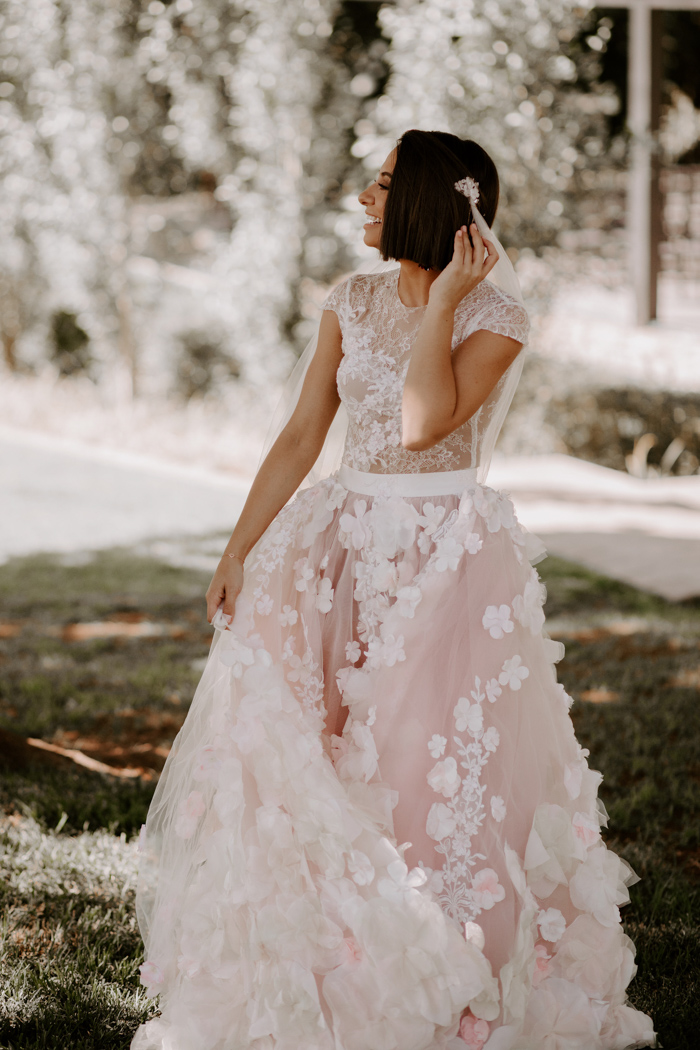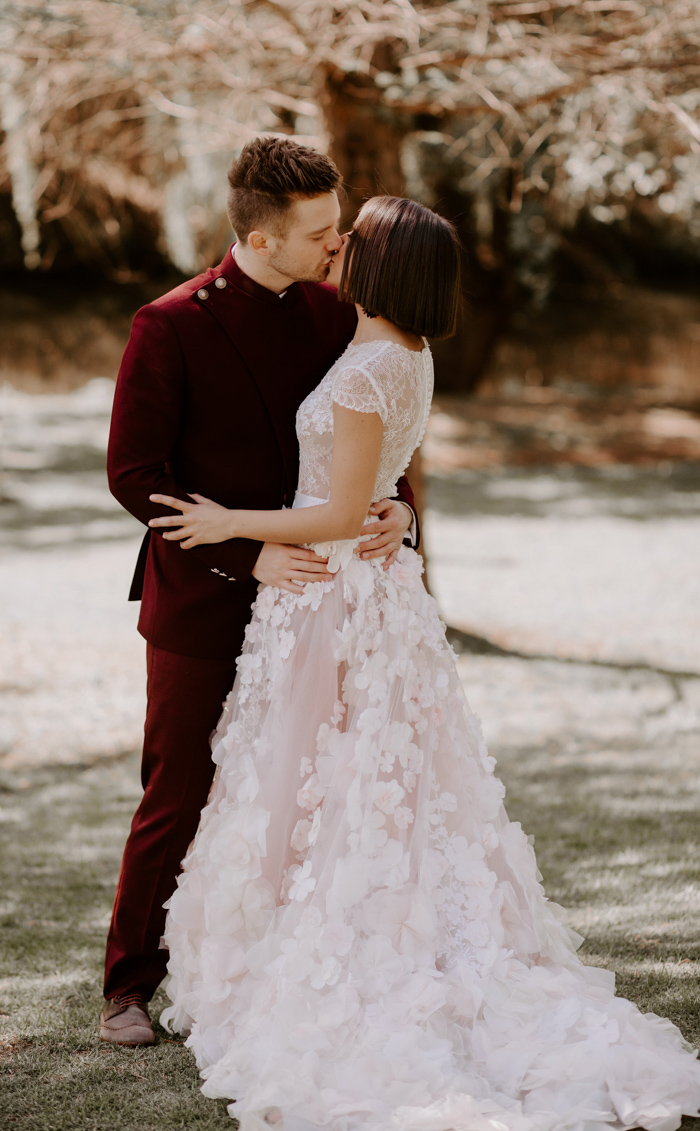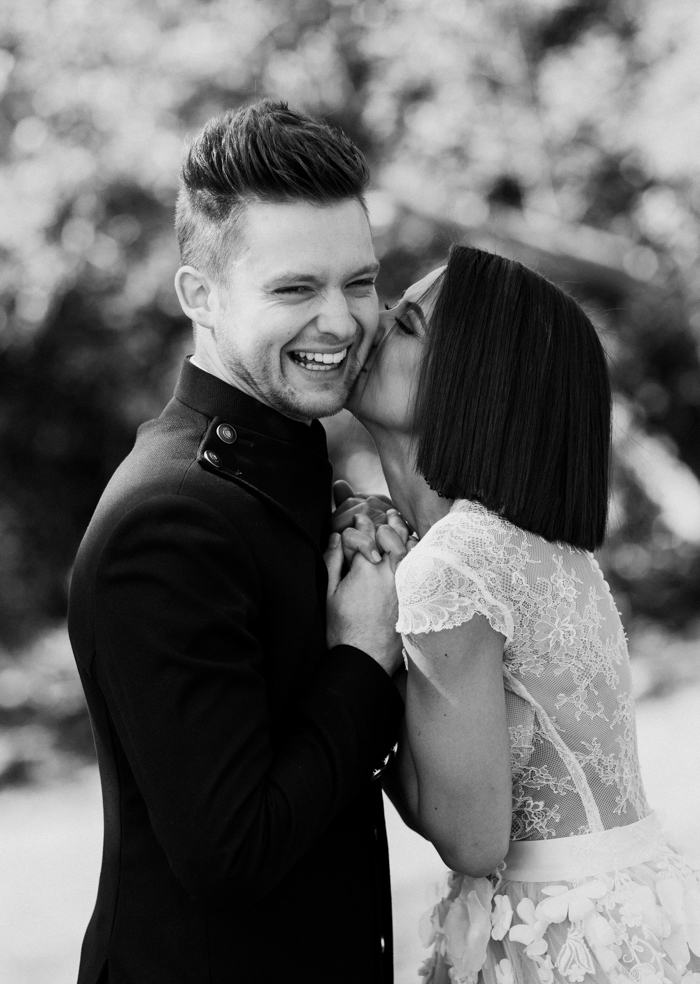 Walking down the aisle was a surreal experience. A few months before the wedding, Drew and I had asked our parents to walk us both down the aisle, to honour and thank them for raising us and loving us. I was privileged to start my walk down the aisle with my stepdad and mom, to meet my dad halfway, to have my two dads exchange hugs with tears in all our eyes, and to walk the rest of the way down the aisle with my mom and my dad. I will always treasure the feeling of walking toward the love of my life, my husband to be, with tears in his eyes. Truly it was perfect — joy and love exuded from everyone in the chapel and carried through the rest of the day. Everyone was as happy as we were to finally be getting married!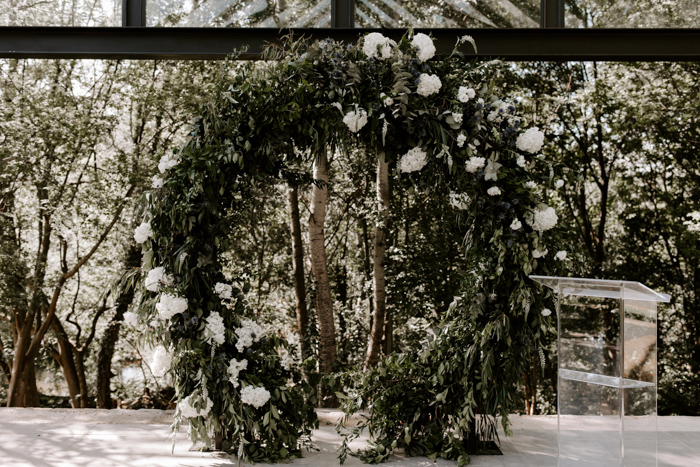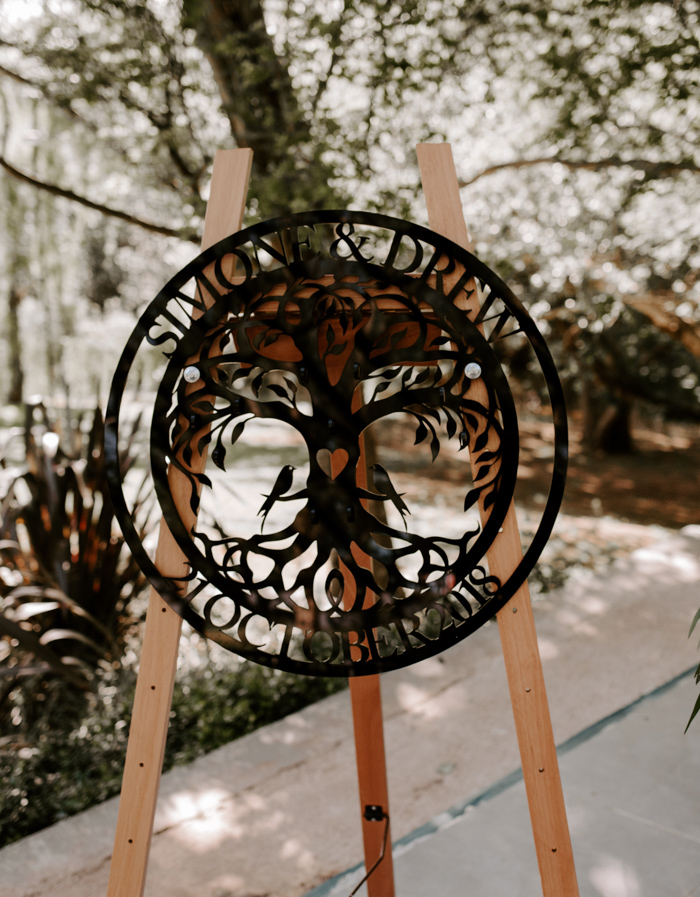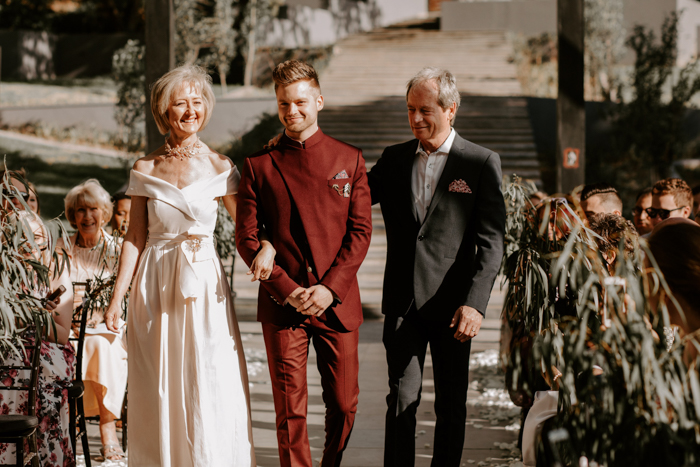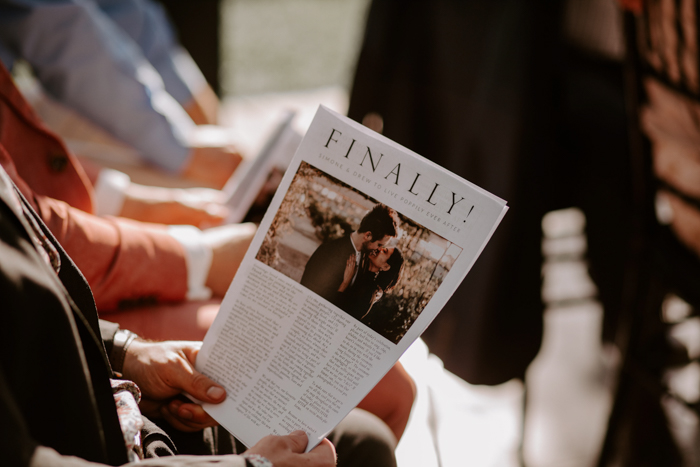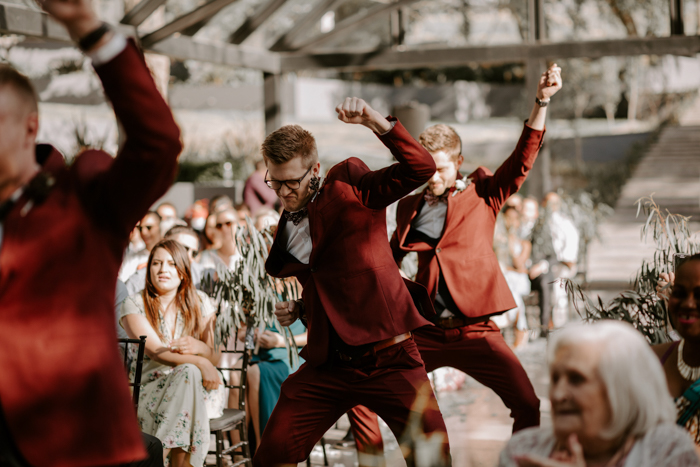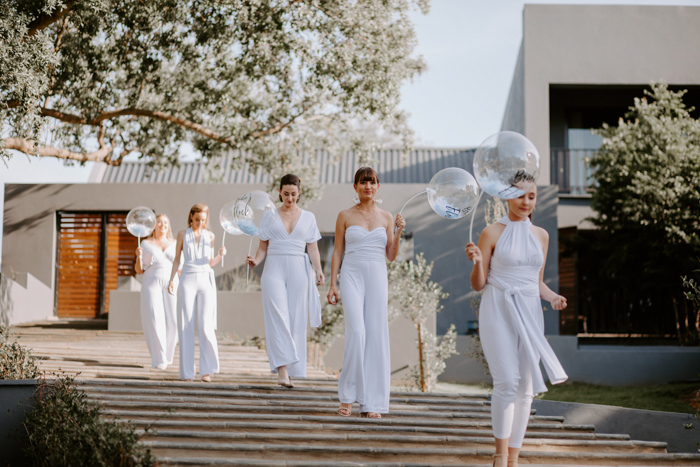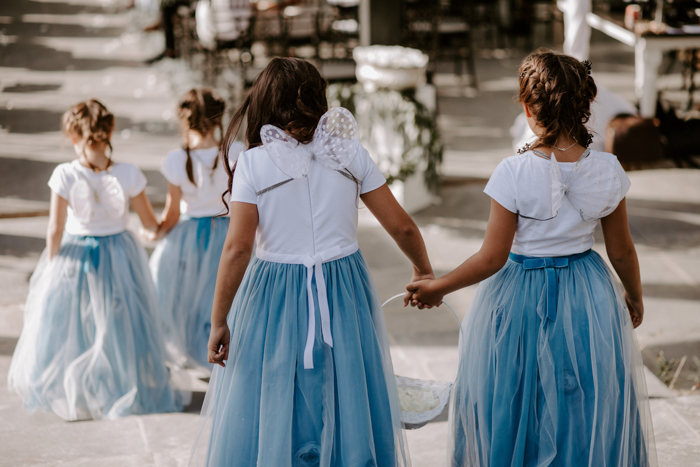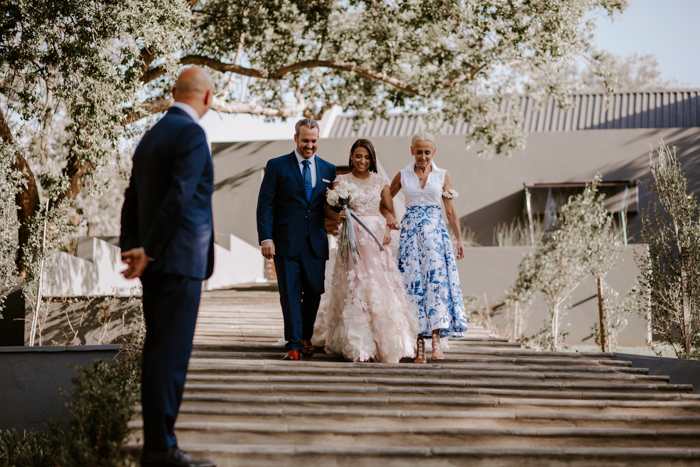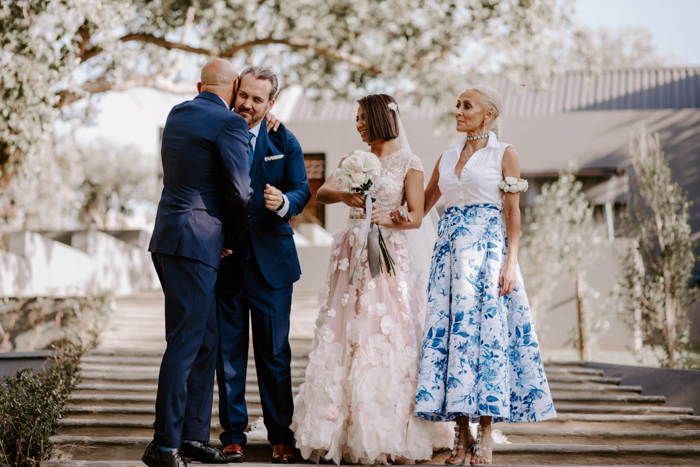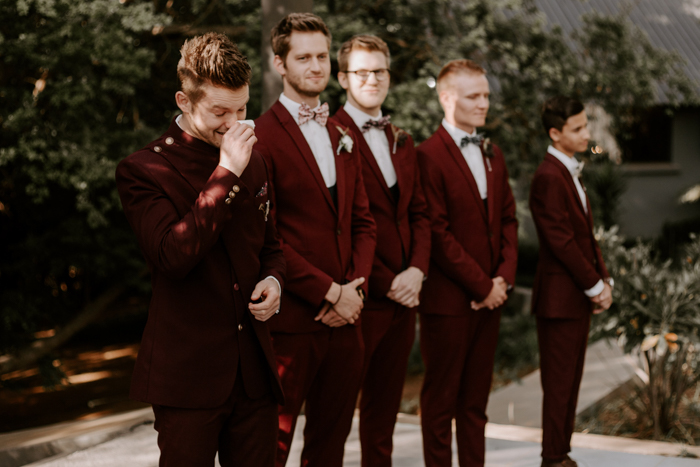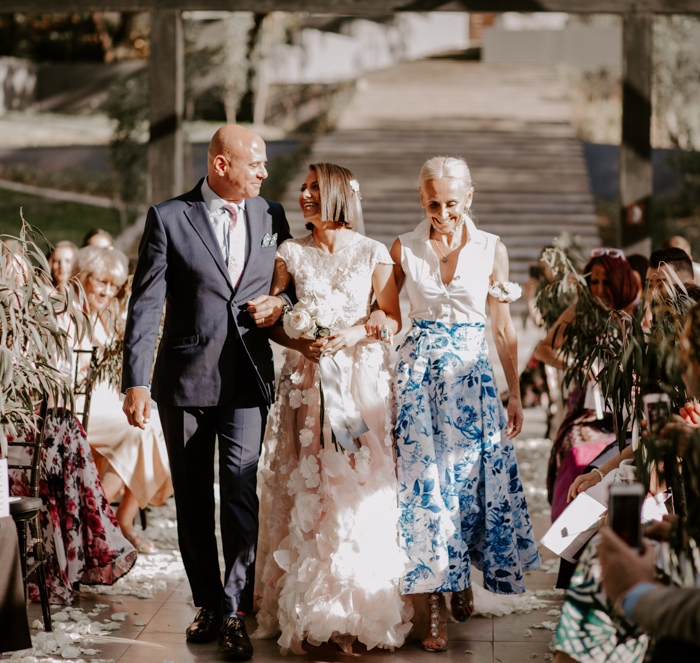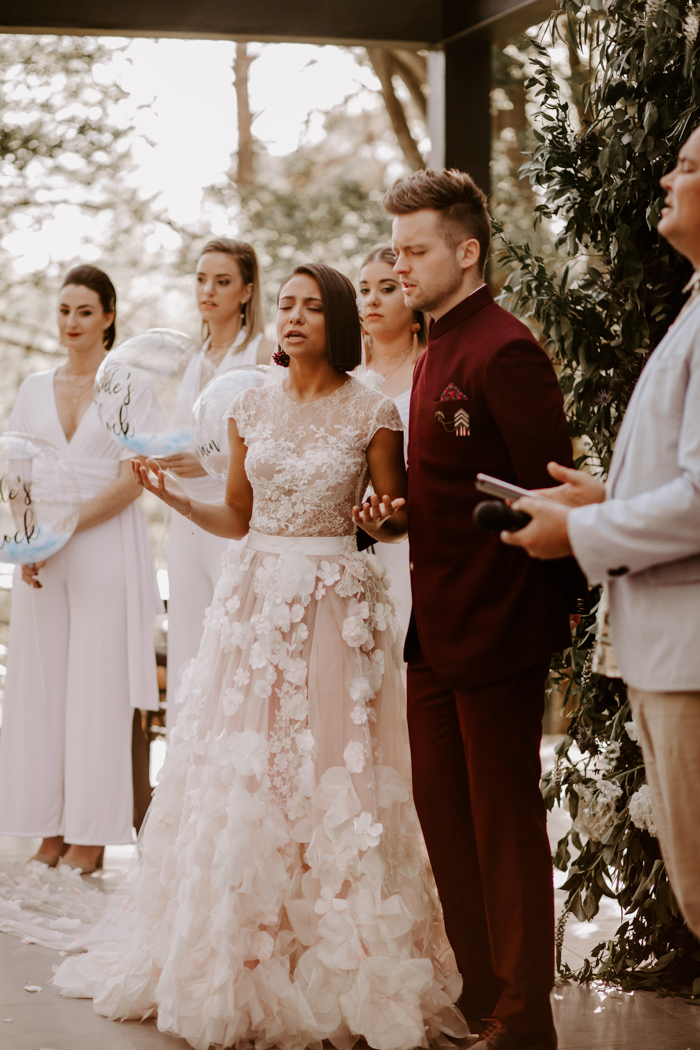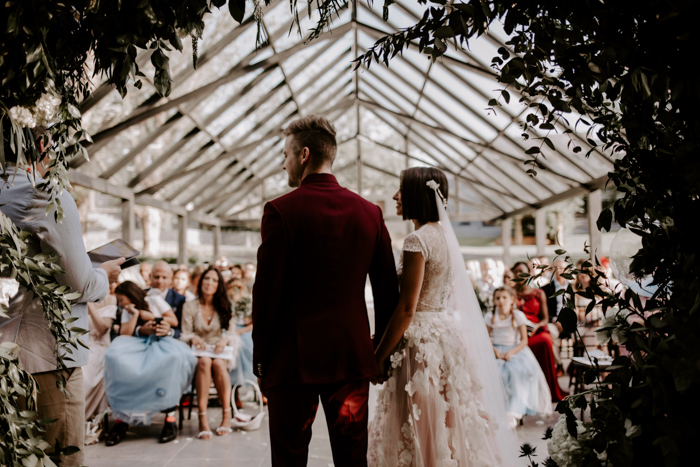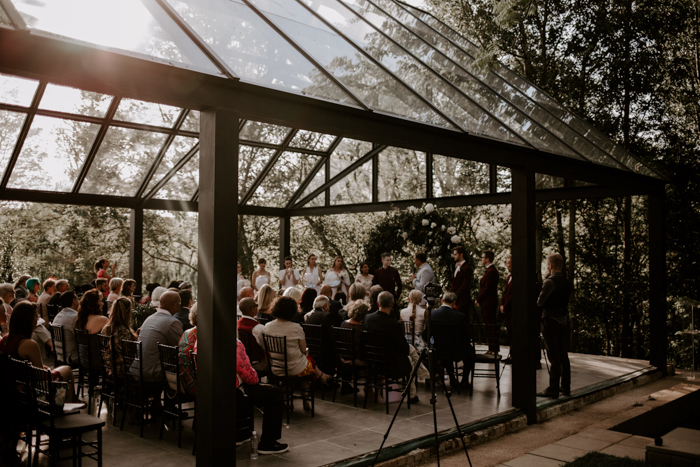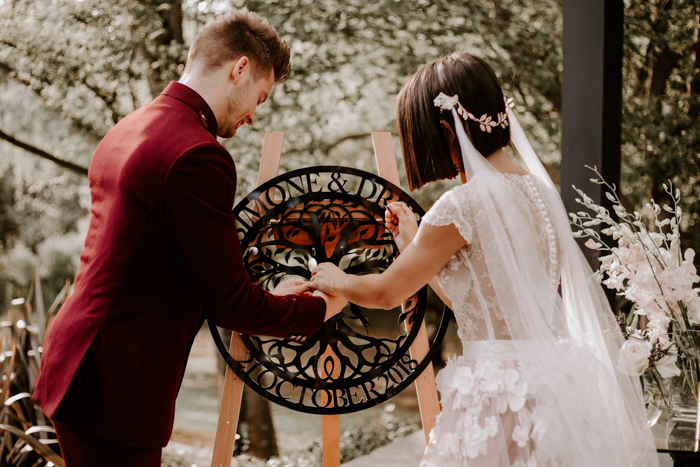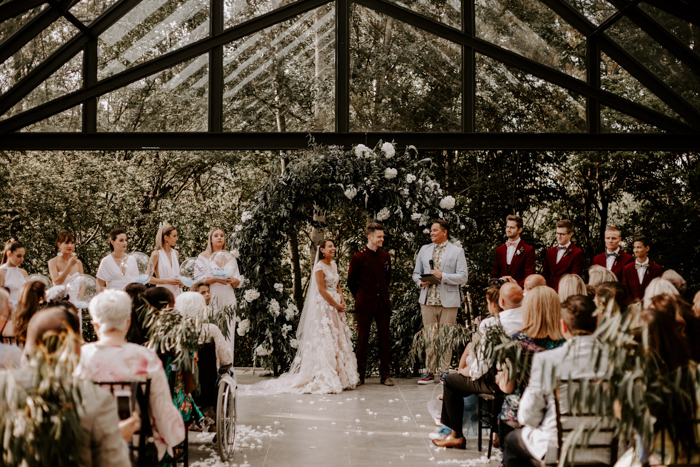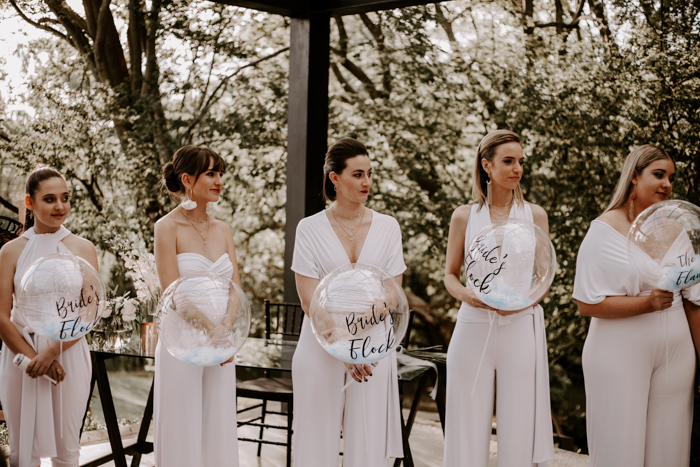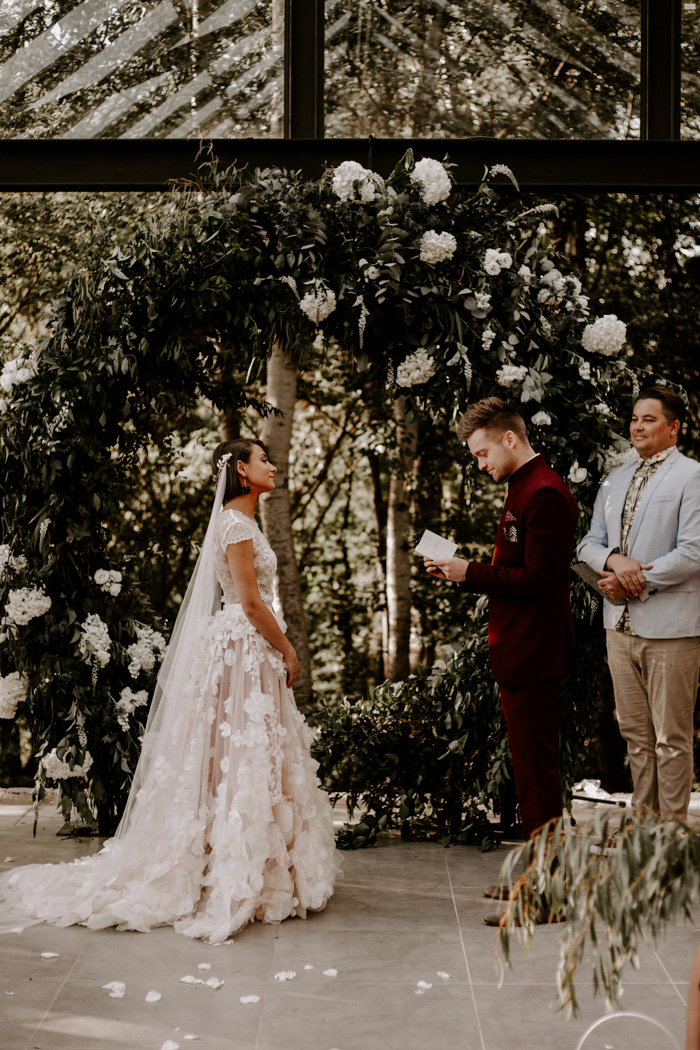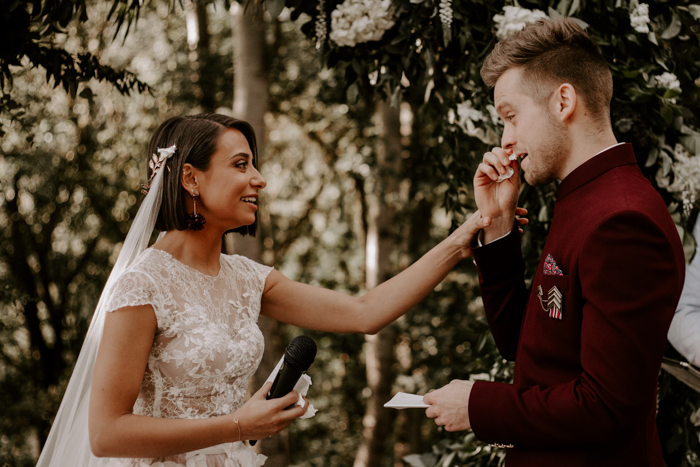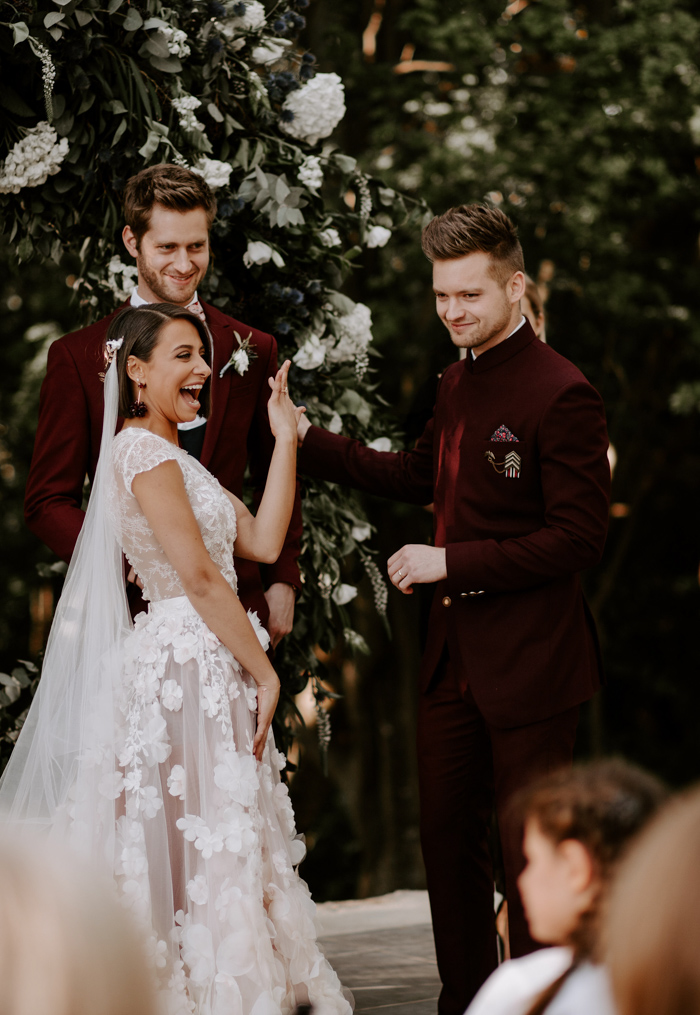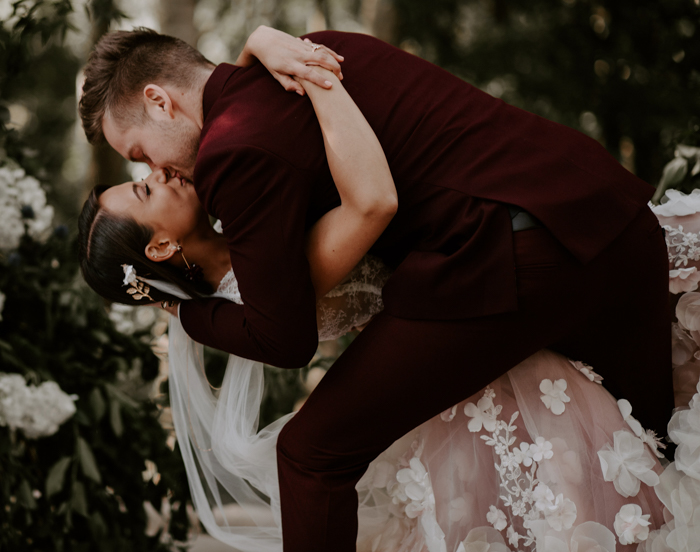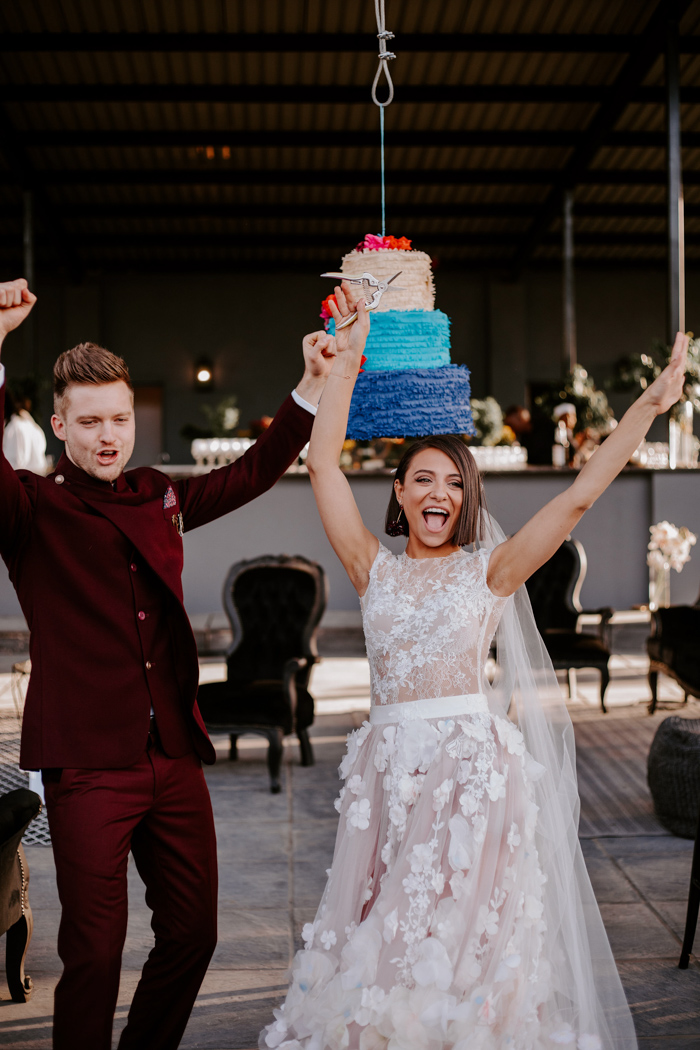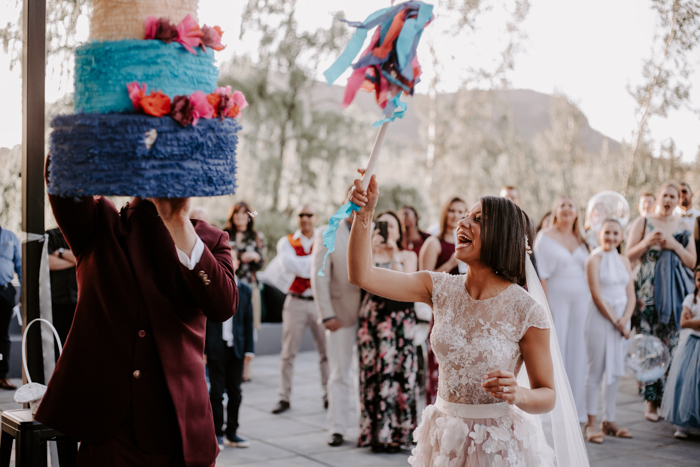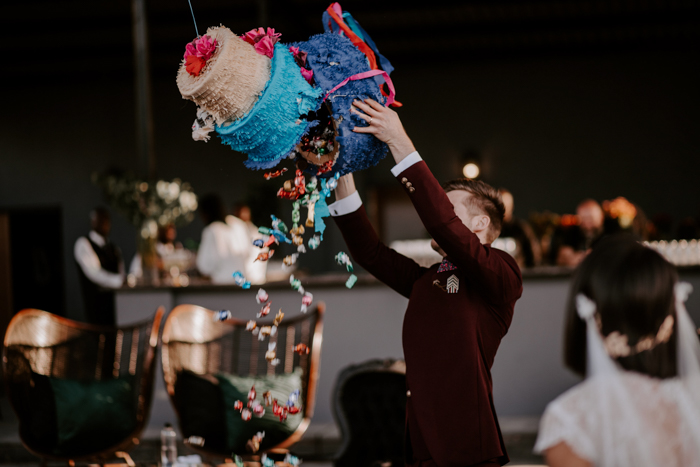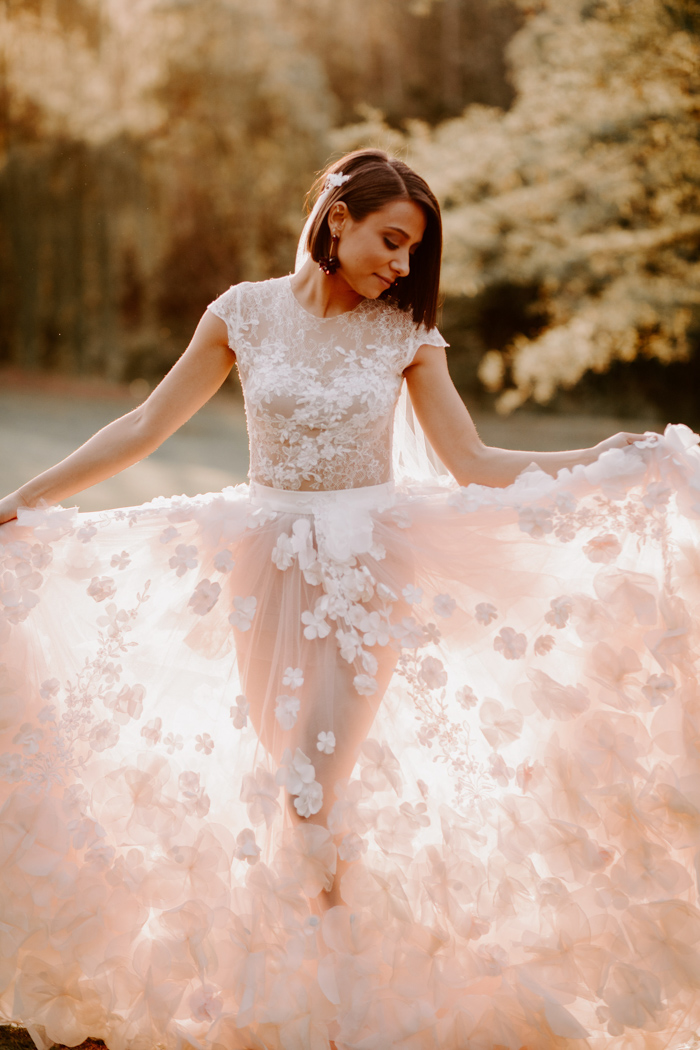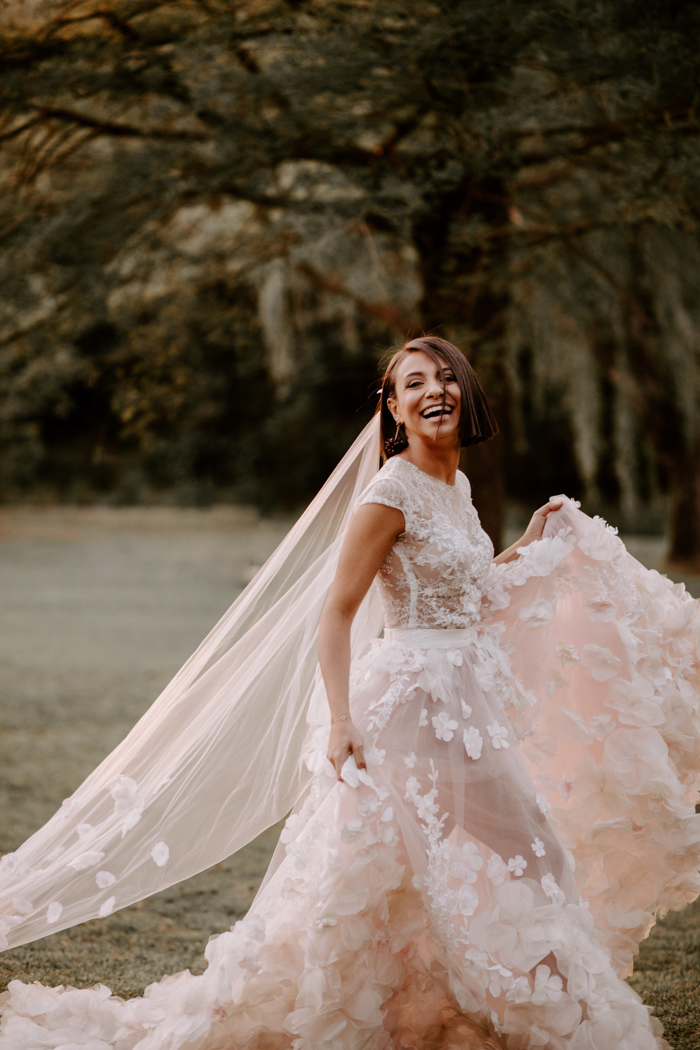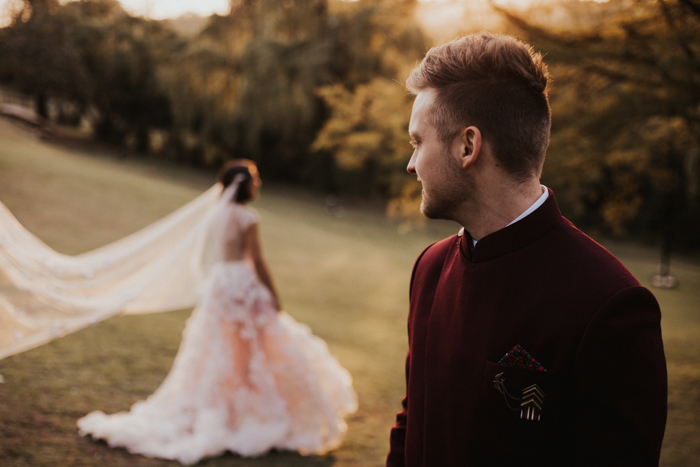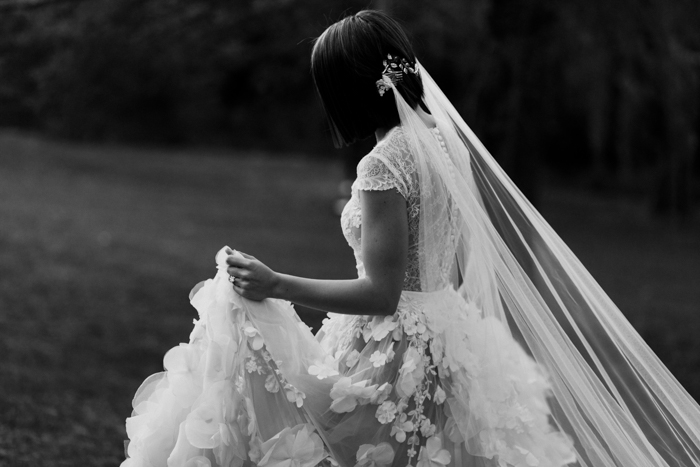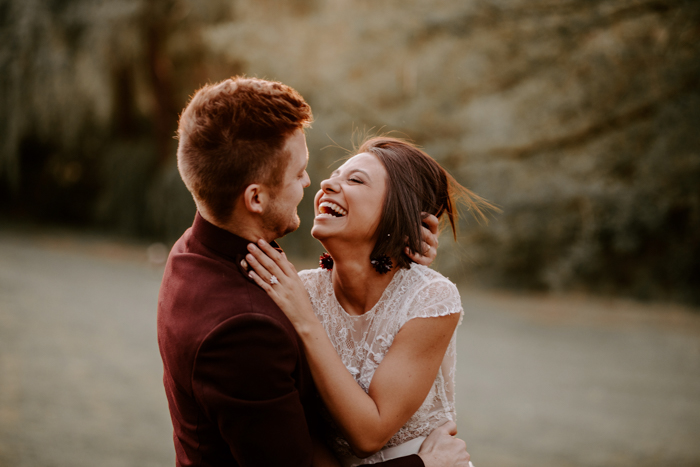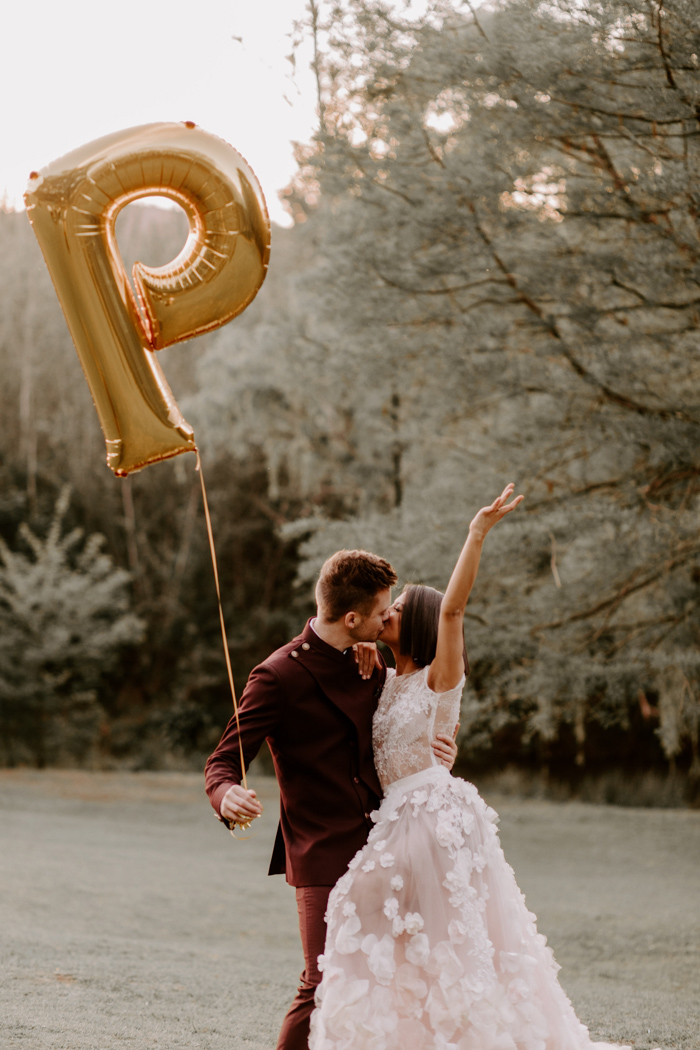 Don't spend your engagement season, wishing it away. Being engaged is a beautiful season. Enjoy the journey to the wedding day. We had once-a-month get-togethers with our bridal party, which allowed us to spend quality time together leading up to the wedding day and we made fun, happy memories that I am so grateful for. Also, don't forget to date your fiancé now that you are engaged. Set aside time to talk about the wedding but make sure you spend just as much time talking about how you want your marriage to look. Attend pre-marriage counseling and schedule some sessions with your pastor/mentor couple after your wedding to check in with a couple you admire. It's so important to have a community of people who are for your marriage!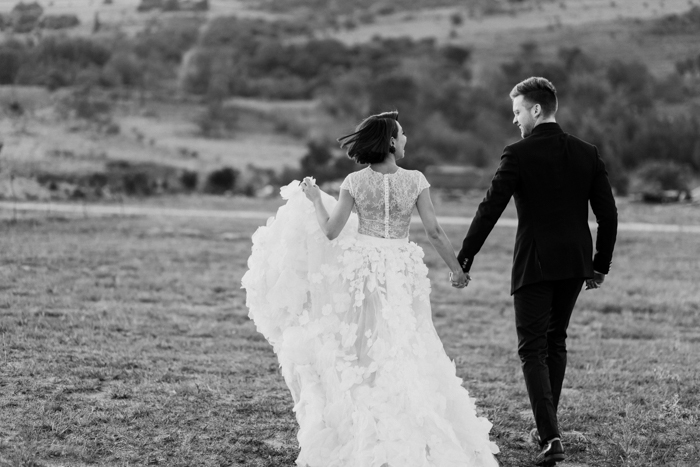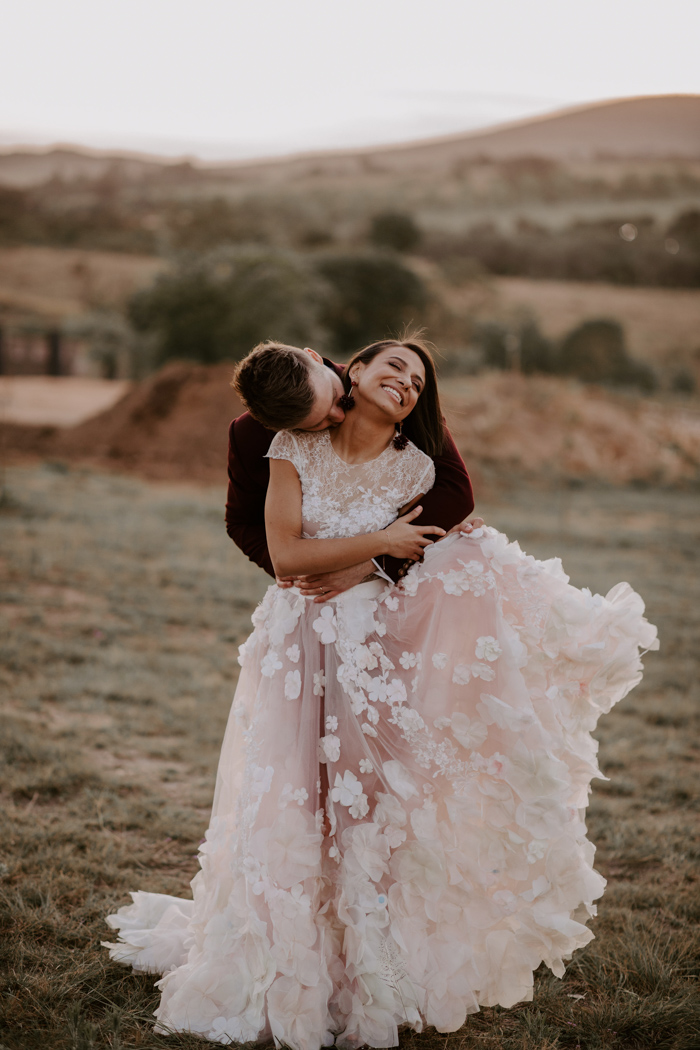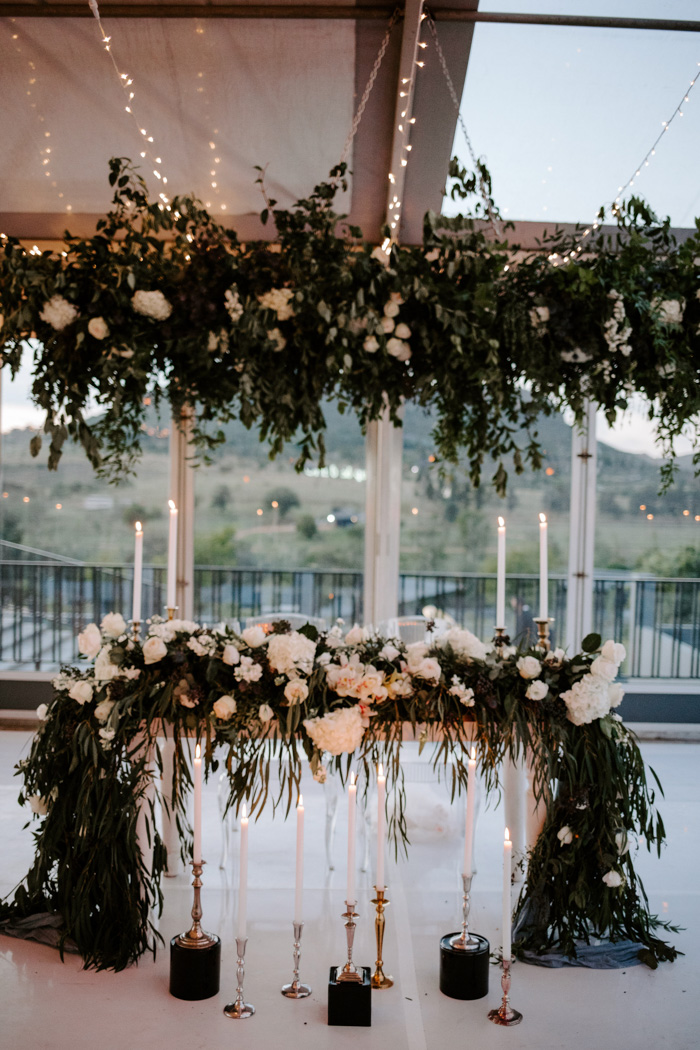 We went for a moody, romantic, modern feel, almost like bringing the forest inside. I had been planning and dreaming of my wedding day since I was a little girl. I fell in love with the warmth of dusty blue and white with touches of berry and gold accents. The venue was a blank canvas and we really wanted to enhance its natural beauty, with a touch of moody drama.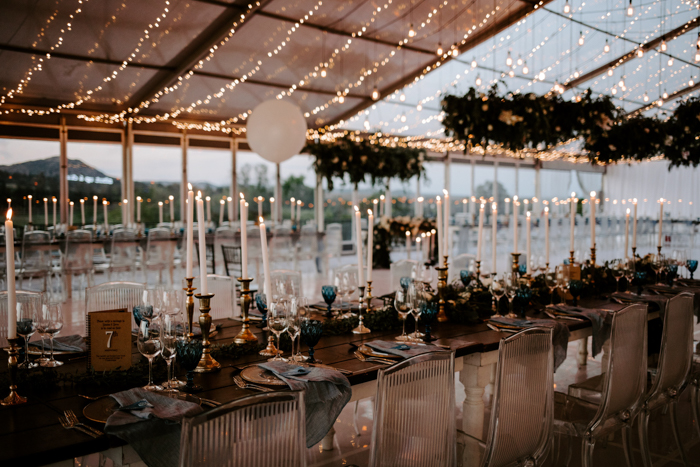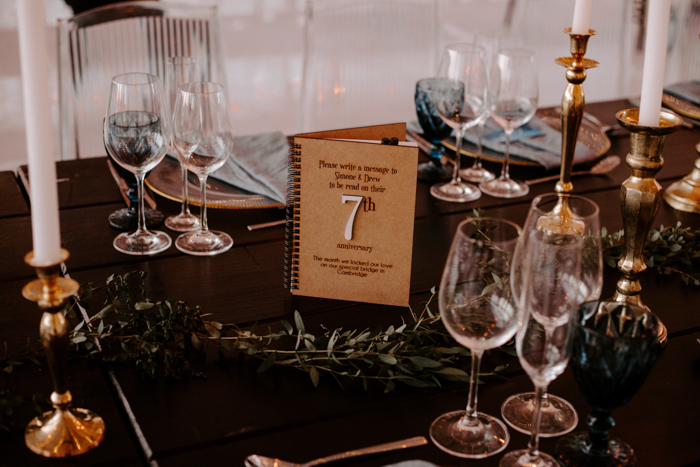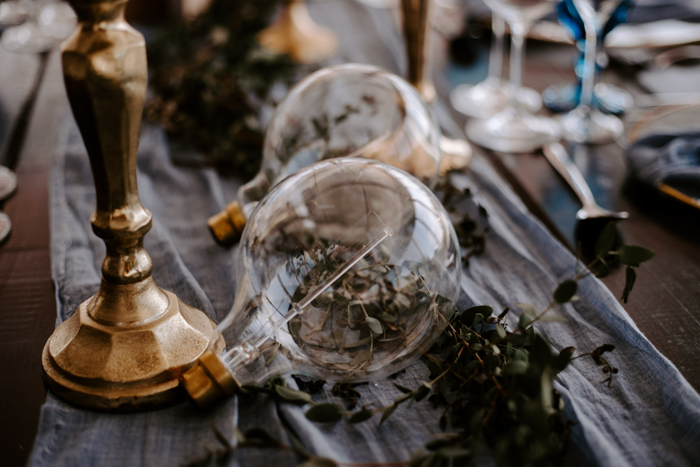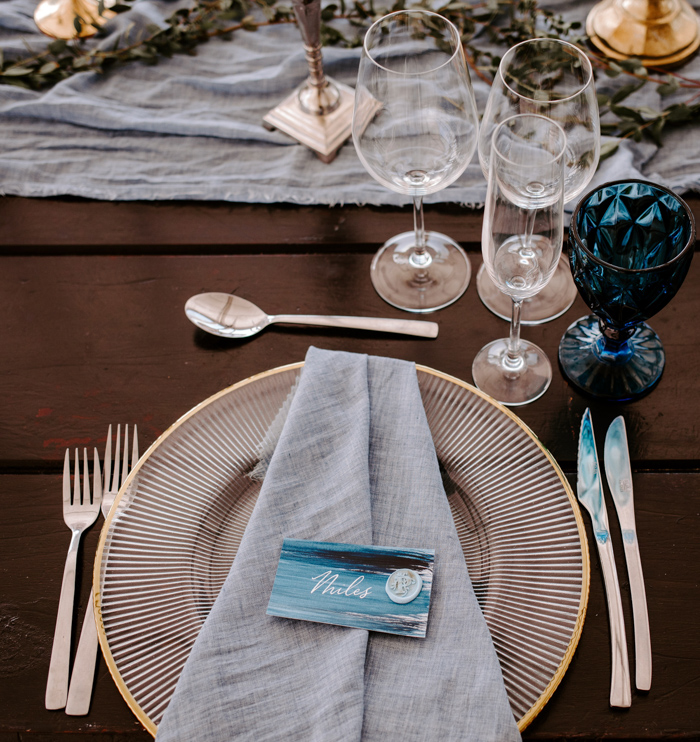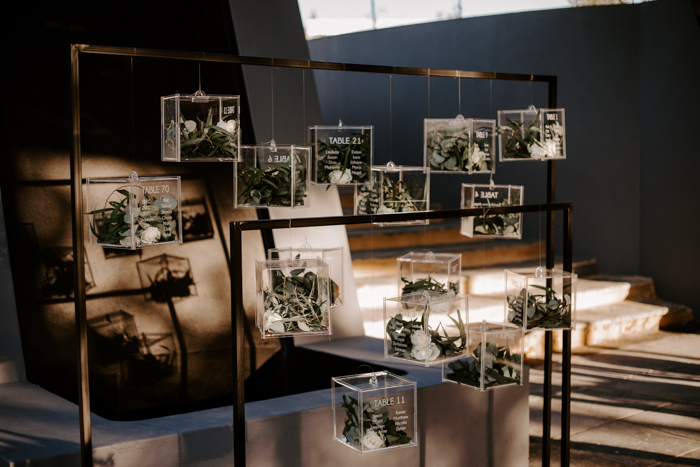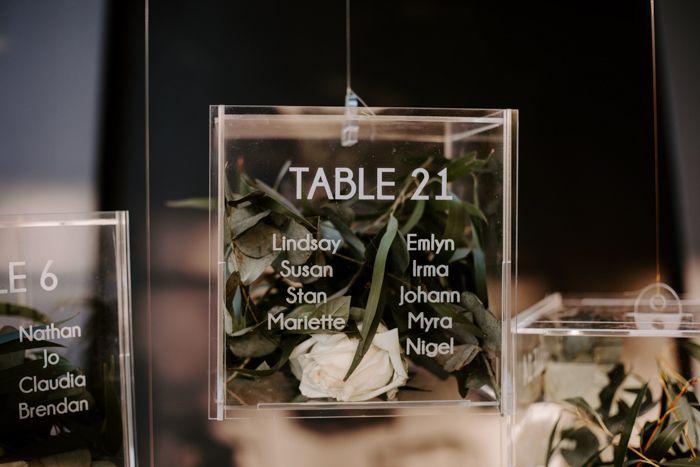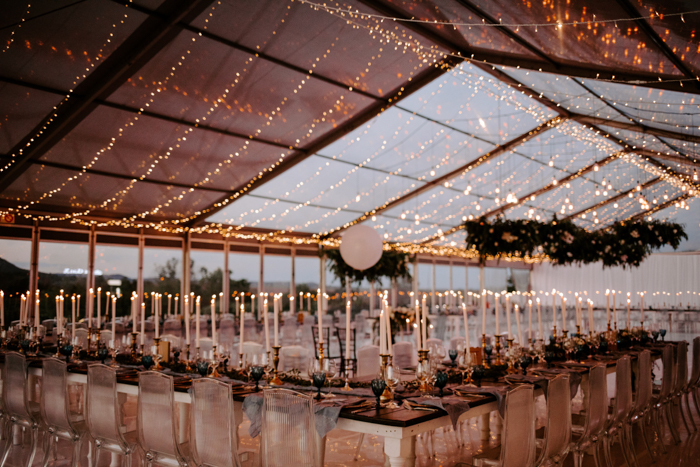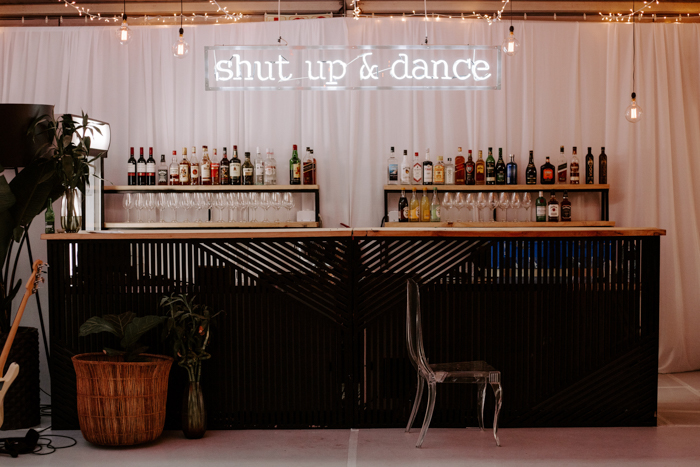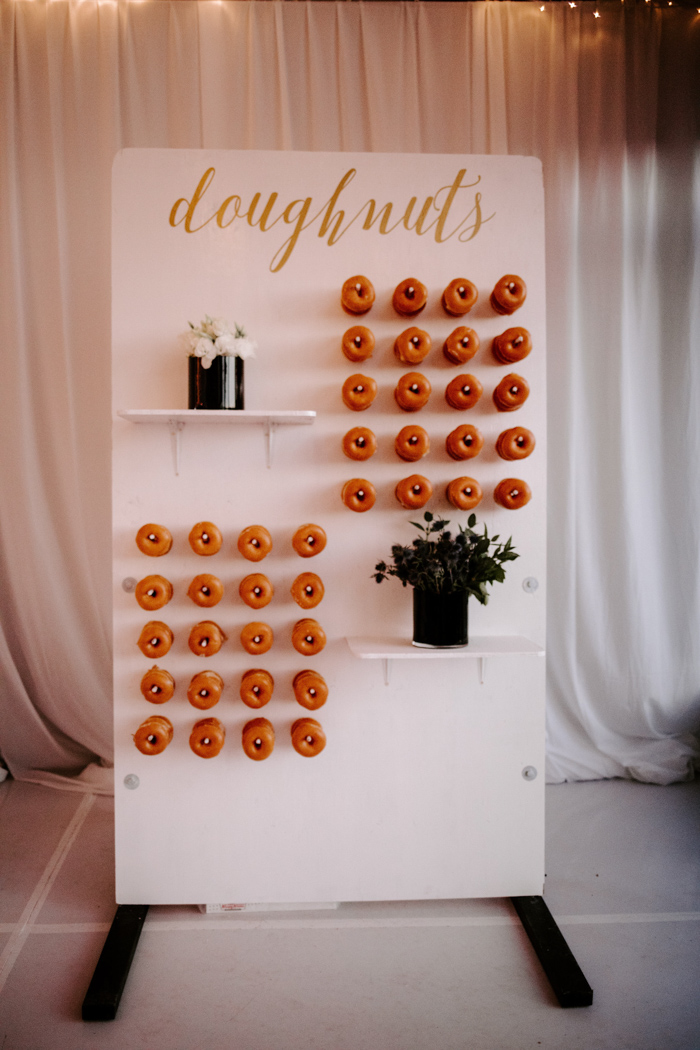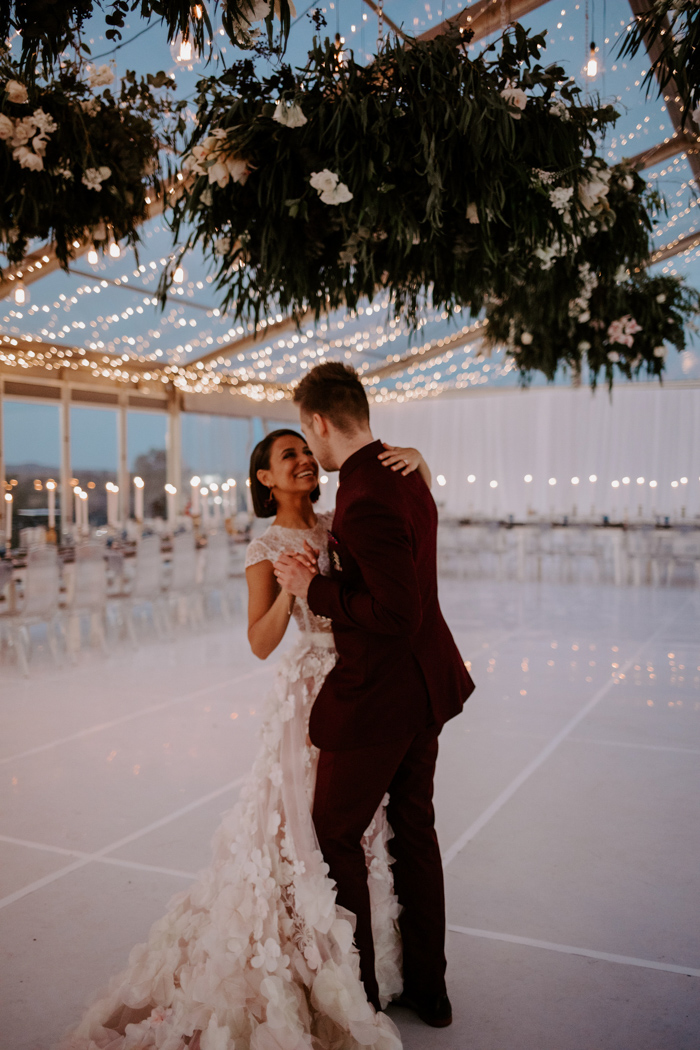 Our biggest thanks to Simone and Drew for sharing their incredible Johannesburg wedding with Junebug! Want more fall wedding inspiration? This fall Nashville wedding at home shows off our new favorite autumn wedding colors: burgundy and navy!