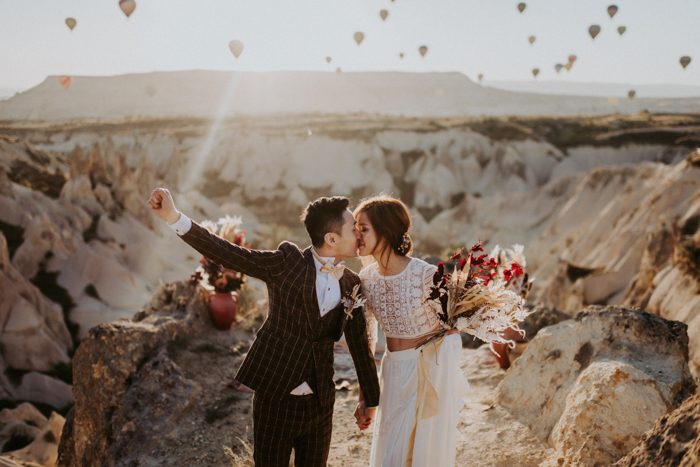 photo by Phan Tien
There's one thing that can drastically affect your wedding ceremony pictures, and no, it's not rain! We're talking light and how it can totally make or break your photos. Of course, an experienced photographer will know how to navigate these tricky situations, but we want you to have the knowledge to avoid them all together. You may be thinking: How do I know what the light will look like on my wedding day? We recommend visiting your venue during the time of your ceremony or asking the venue to send you photos of it during that time and time of year. With a little creativity and help from your vendor team, we're confident you can find a plan to navigate even the most adverse lighting situations!
PARTIAL SHADOWS
If you're having an outdoor ceremony, this is the number one way lighting can significantly impact your photos. Partial shade can cause the light to hit one person's face and the other could be a complete shadow, and we want to make sure we can see both you and your partner's faces clearly in the photos. On the other hand — shadows can make for rad, moody photos! If that's your thing then we say, "rock it!"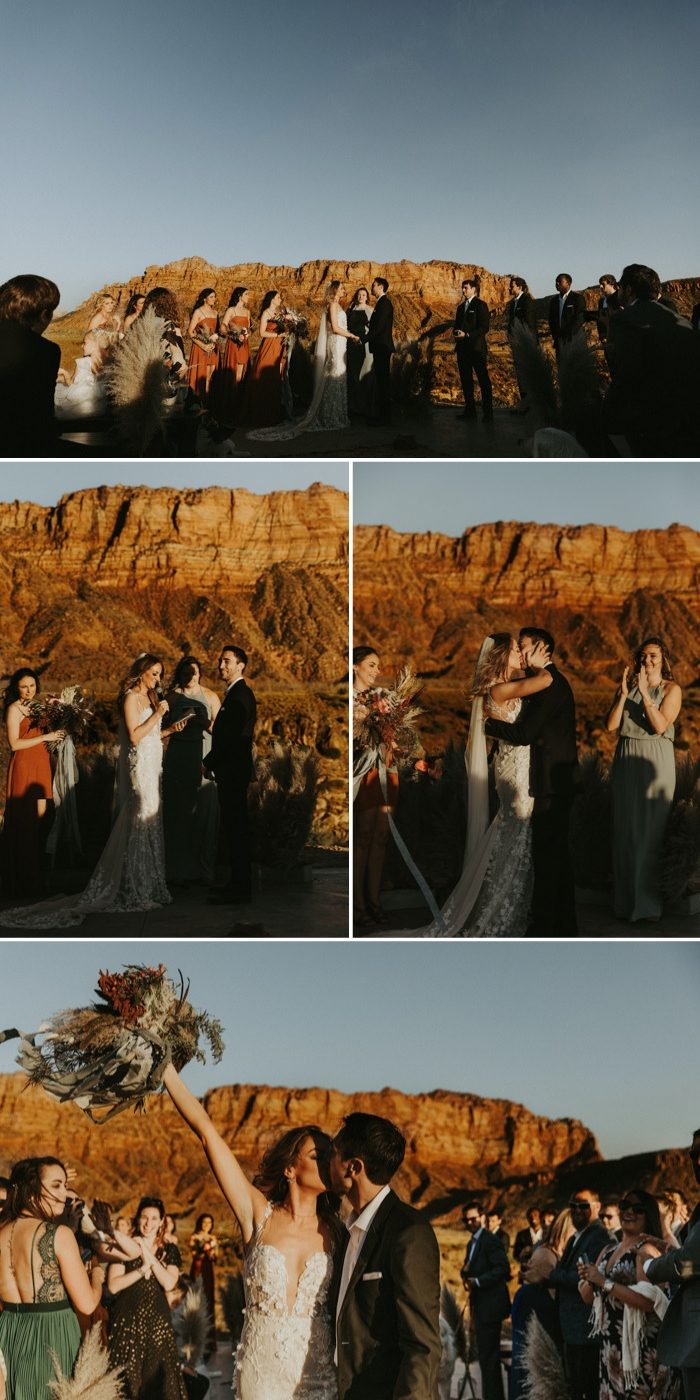 photos by Lauren Mihae Photography; see more from this wedding here!
DIRECT SUNLIGHT
While direct sunlight is better than partial shadows, it can be really harsh. Not to mention, we don't want you and your wedding party walking back down the aisle with sunburns! Understand that any type of direct sunlight (partial or full on sun) will also affect the coloring of your images — the sun brings in lots of golden brightness, which can be awesome! Just know what you're getting into, and your rockstar photographer will surely deliver. Pro tip: To avoid partial shadows and get that direct sunlight look, move your ceremony space into the sun and leave your guests in the shadows. This way, you and your partner will be in the same light!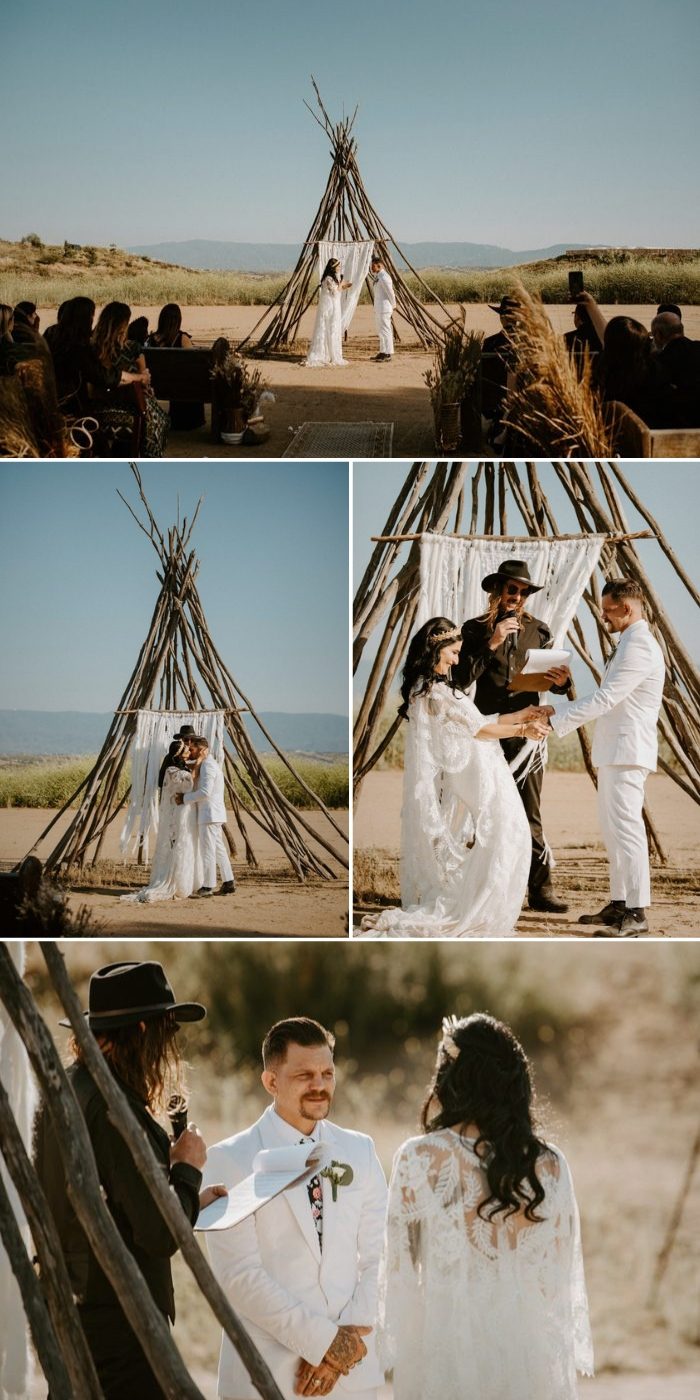 photos by Singler Photography; see more from this wedding here!
BACKLIGHTING
Indoor ceremony spaces often have beautiful windows directly behind the altar space. While this looks breathtaking in person, light coming from behind you and your partner during the ceremony will make for shadowed faces and, likely, a blown out background. An easy way to fix this is to flip the ceremony space or diffuse the light with pretty curtains.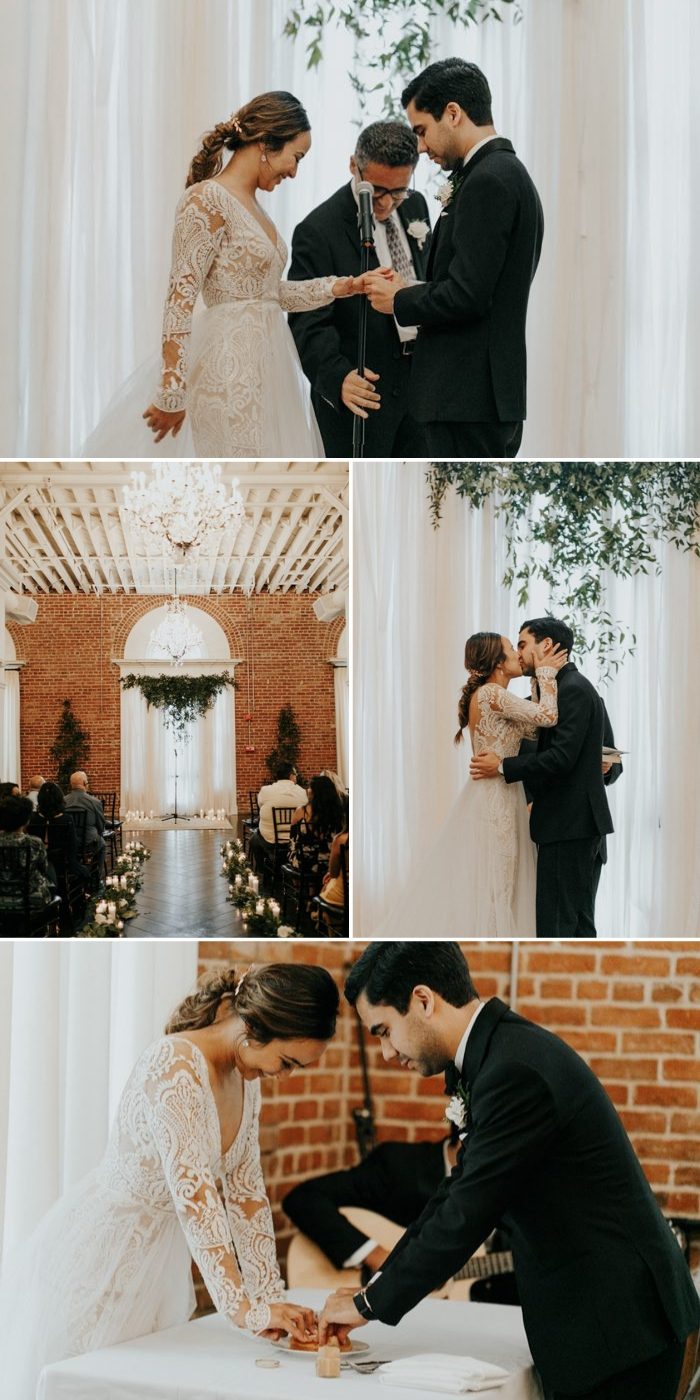 photos by Melissa Marshall; see more from this wedding here!
ARTIFICIAL LIGHTING
If you are opting for an indoor ceremony, beware of artificial lighting. We realize there are some spaces that might not have any windows, and that's ok! Just make sure the lighting added isn't florescent colors or shining right on someone's face. If there are windows, your photographer may ask the venue to turn off all the lights — don't be scared! Trust them. Creative tip: Go all-out and embrace dim lighting with candles or string lights. Just make sure your photog is aware so they can prepare accordingly!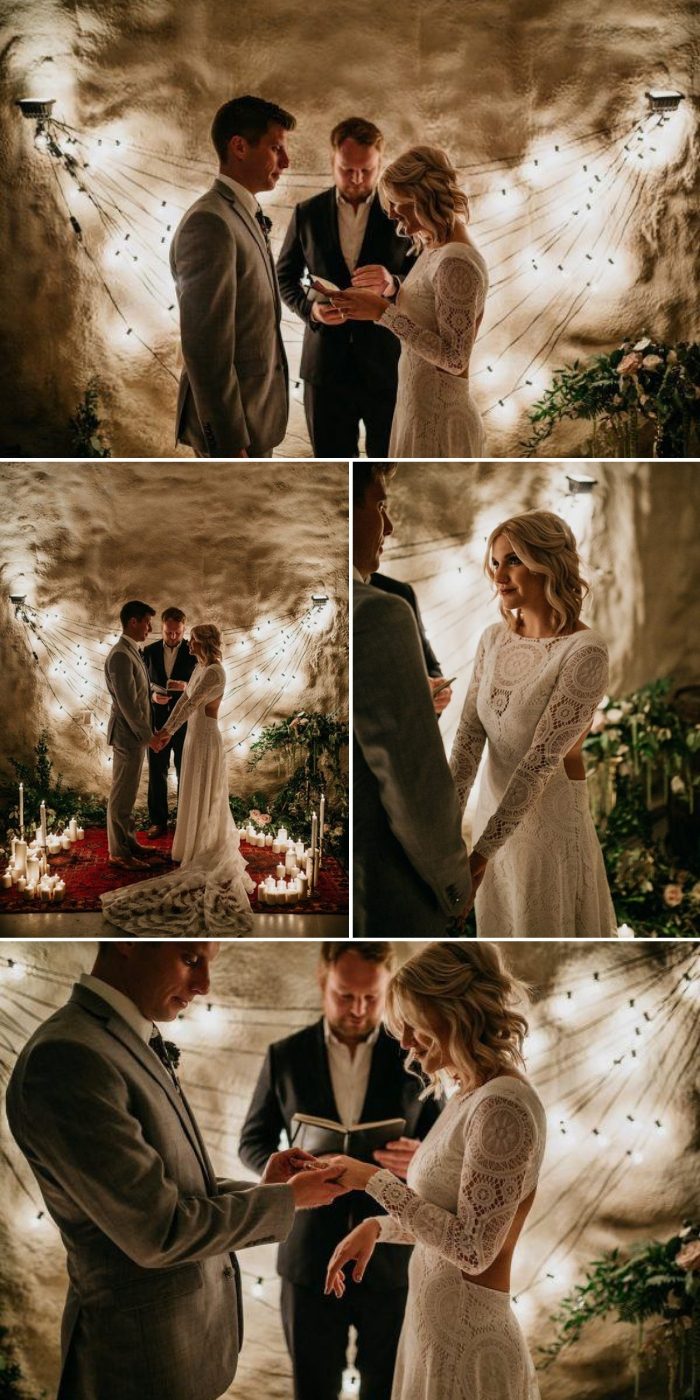 photos by Kelley Deal Photography; see more from this wedding inspiration shoot here!
We hope these lighting tips have inspired you and helped make it easy for your photographer to totally rock your wedding ceremony pictures! For more wedding planning tips, check out:
The Ultimate Guide to Finding Your Wedding Venue
Searching for a Cheap Wedding Photographer? We've Got News for You!
How to Choose Your Wedding Photographer in 6 Steps