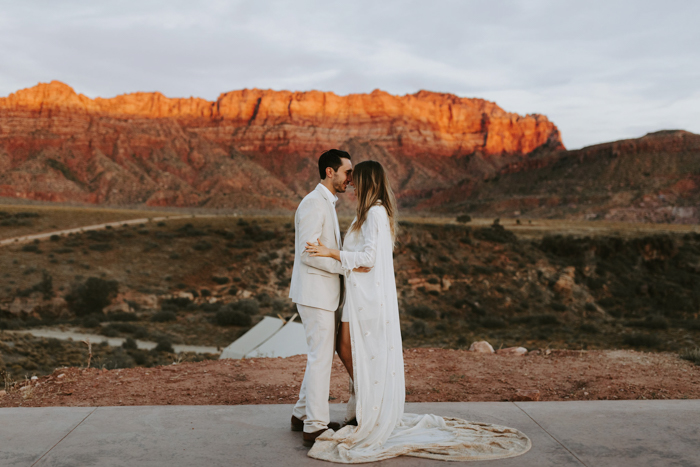 Want to know why spring and summer are two of our favorite seasons? Because we get to gush over all the boho desert weddings again, like this one at Under Canvas! Jamie and Johnny brought boho glam to the max with their decor, colors, wedding party style, and floral design. The couple's goal was to create a celebration not only worthy of their love, but that let their guests get a deeper understanding of their life and views on marriage. So, their festivities included yoga, karaoke, dancing, and pizza. No detail was included just for the sake of tradition, and that level of personalization made this wedding something truly special! Luckily for us, Lauren Mihae Photography was there to capture every incredible moment!
The Couple:
Jamie and Johnny
The Wedding:
Under Canvas, Zion National Park, Utah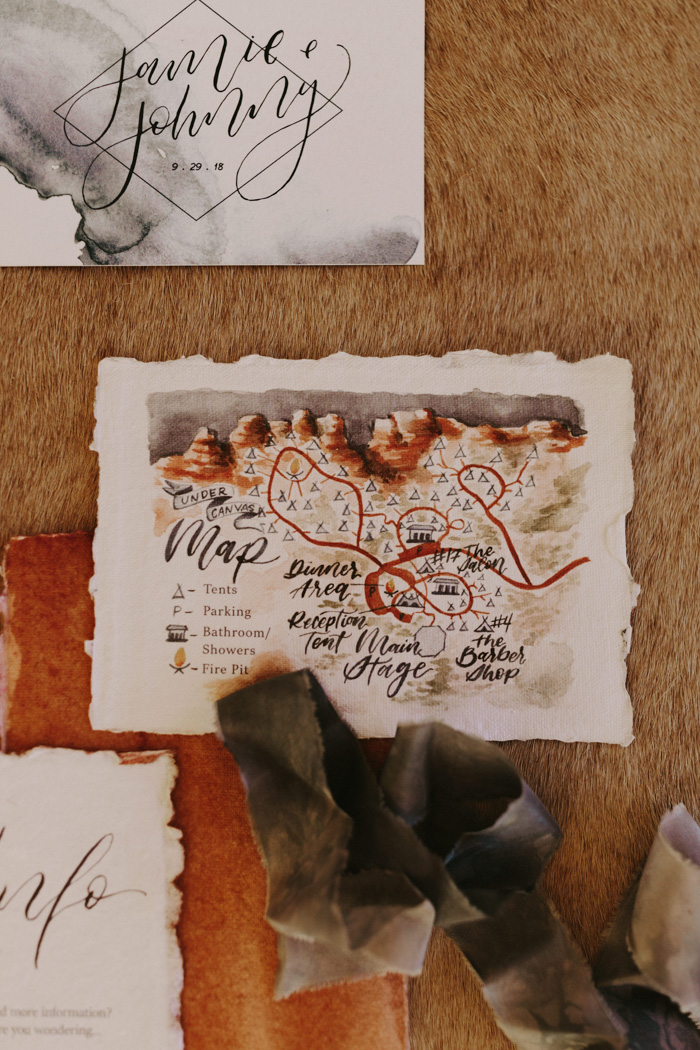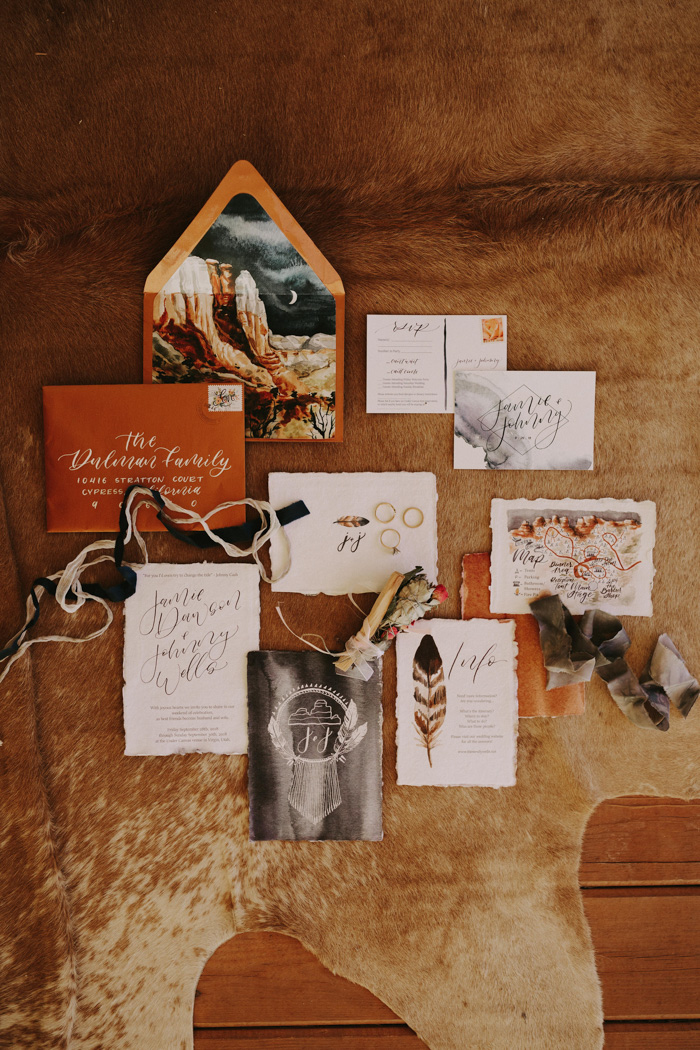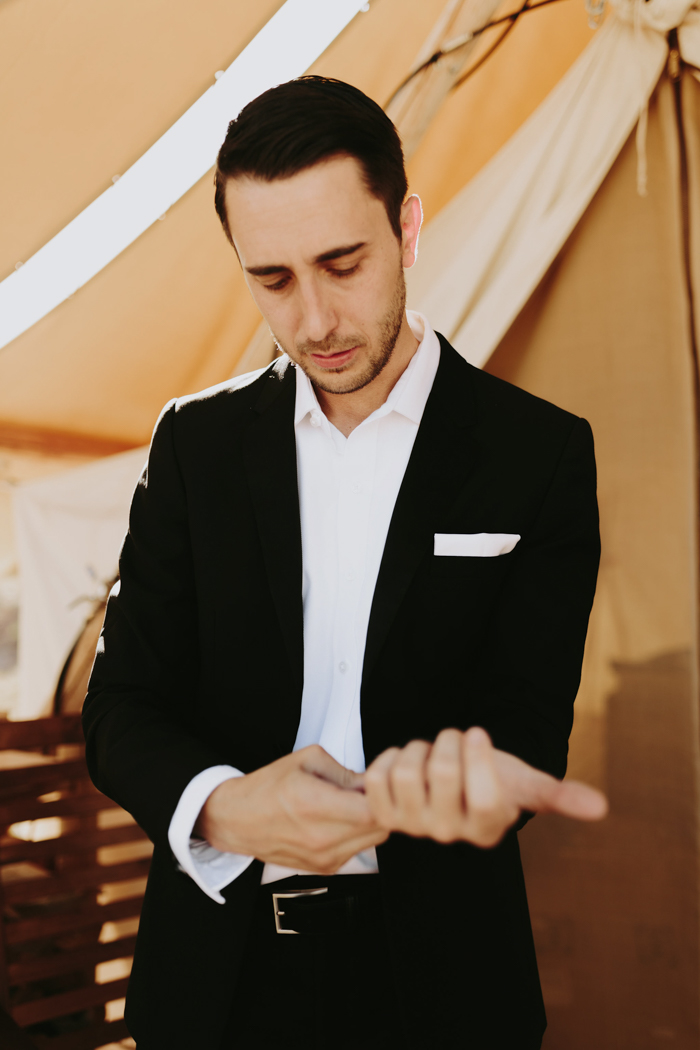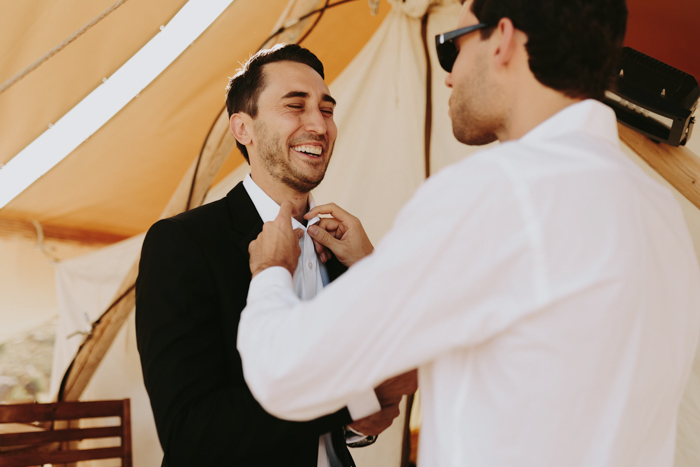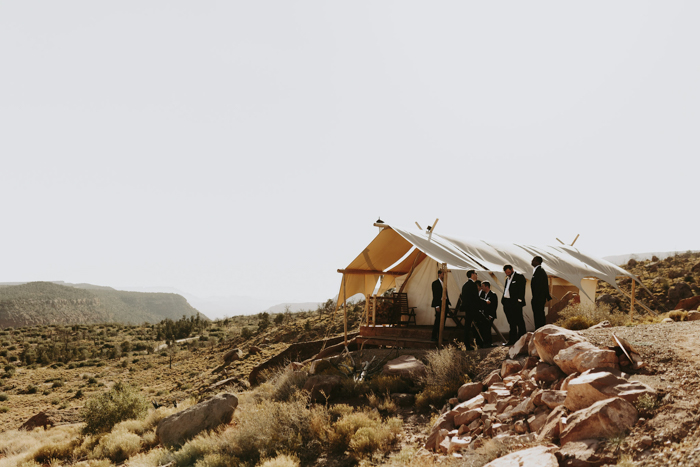 I think the most important planning aspect was making the entire wedding weekend a very personal, authentic reflection of who we are as a couple. Often times a bride and groom get so caught up in pleasing other people – your parents, your community – that you lose your sense of self in the process. However, we wanted people to leave with a better understanding of our relationship – the depth of our love, what we enjoy doing together, and what marriage means to us.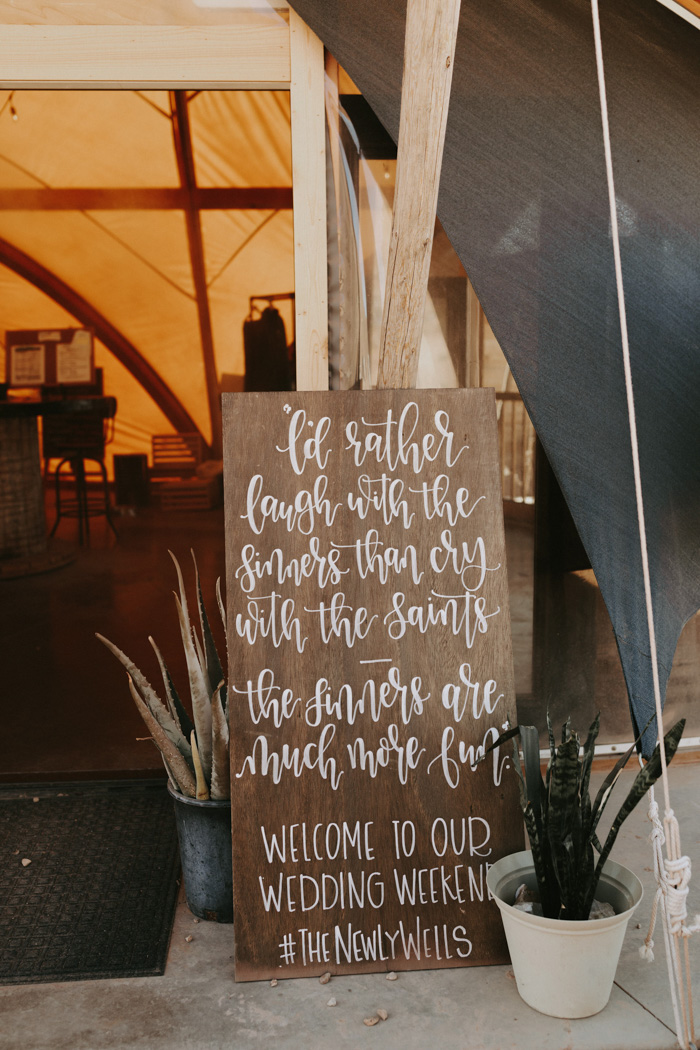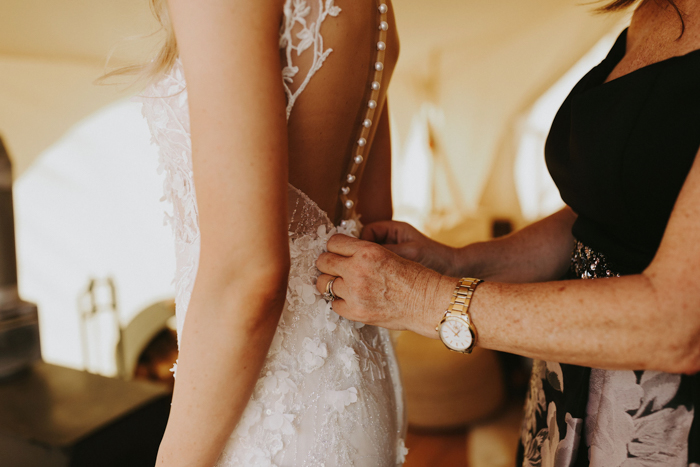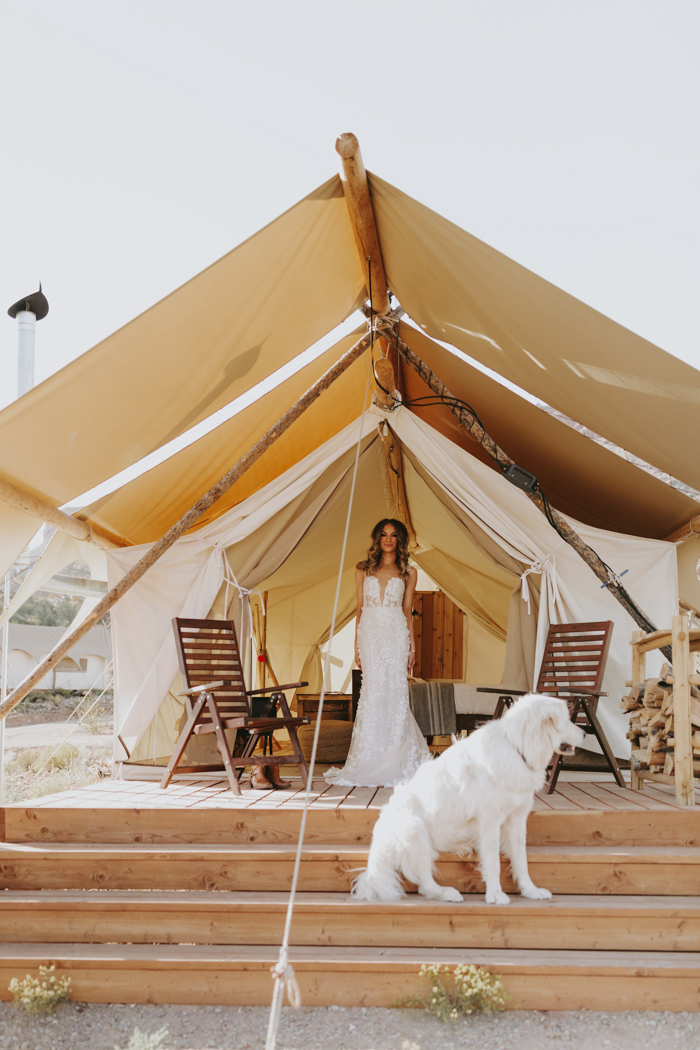 We have been to so many weddings where we felt like it was simply going through the motions of traditions that they felt they had to do, but the wedding itself didn't reflect the true essence of the couple. Whether it be through our activities like karaoke, yoga and late night dance sets, or through our favorite foods, our very personal vows, or our unorthodox ceremony music choices…we wanted our personality to shine through the moment the guests drove up to the venue, to the moment they left to catch their flight.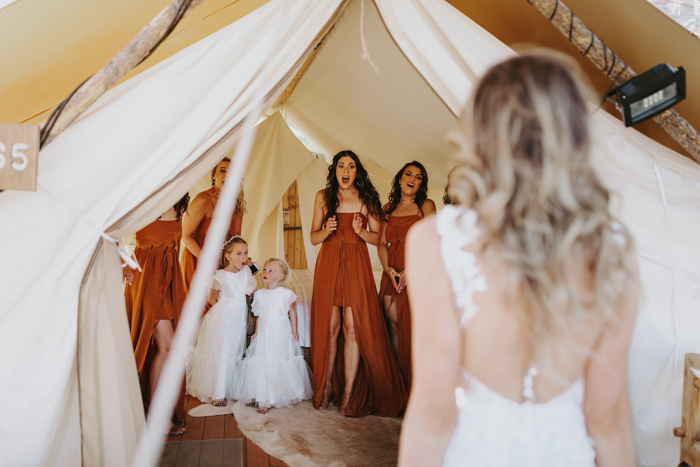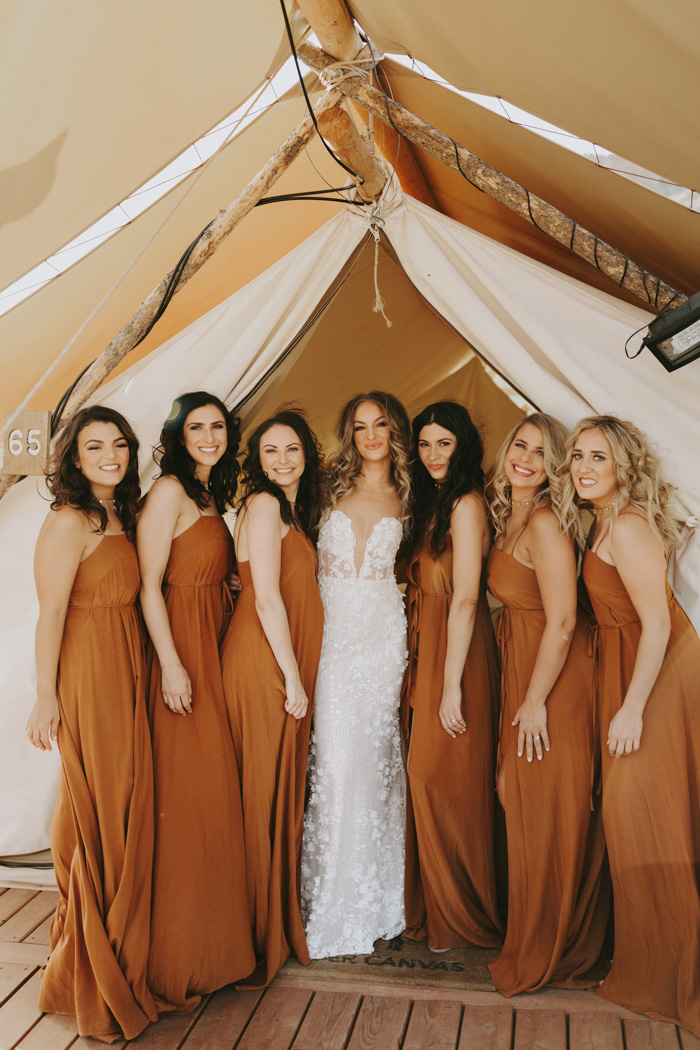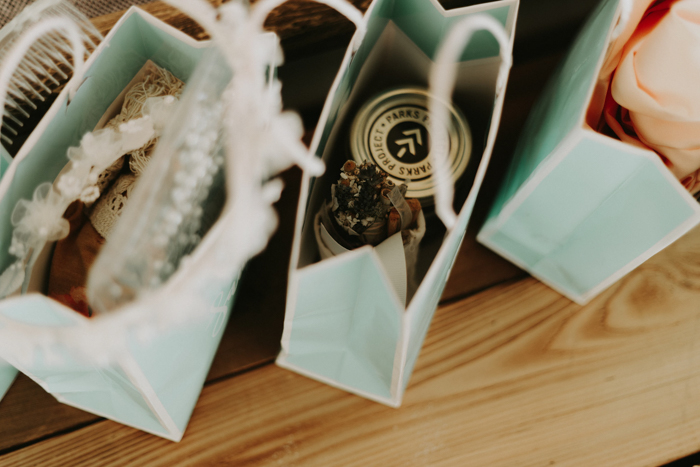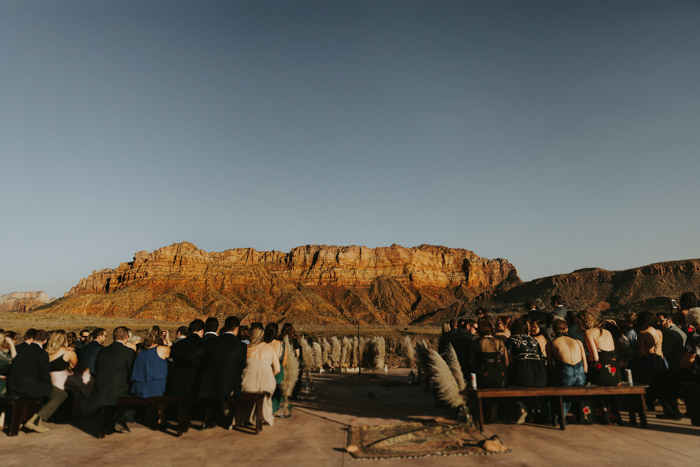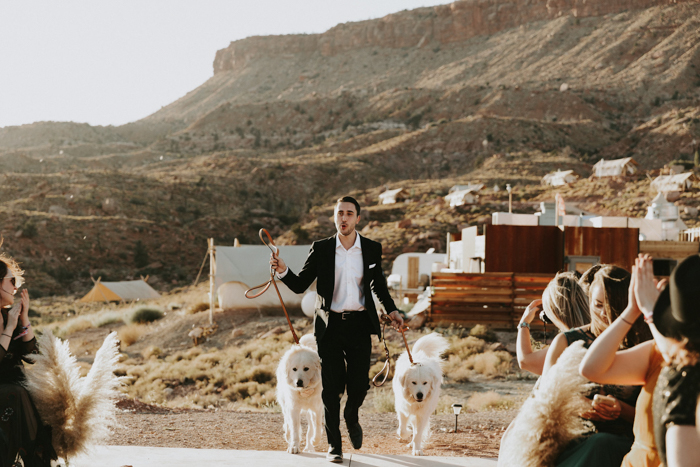 Johnny and I did not do a first look, because I wanted me walking down the aisle to be the first time he saw me. I wanted his natural, unrefined, authentic reaction. I will never forget that moment, and to me (and him), it was certainly the most memorable part of the day. I was walking down the aisle with the sun setting on the Zion Mountains in the distance, and "The Beatles" playing in the background. There were 40 mph winds and my hair was whipping violently and the pampas grass was flying everywhere…but at that moment, all I could see were him and his tears, and my two dogs at the end. It was incredible.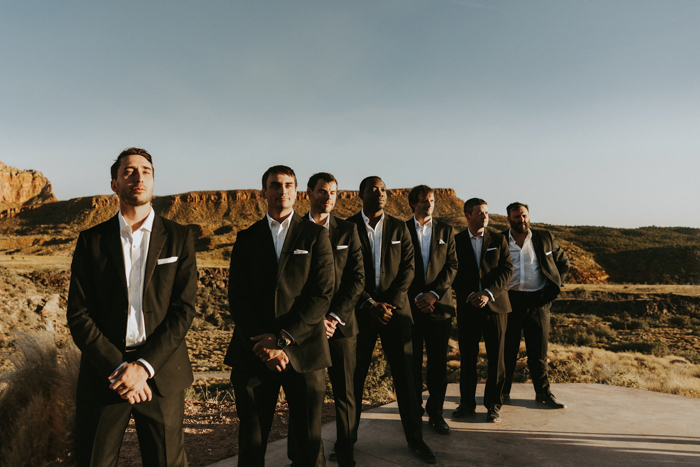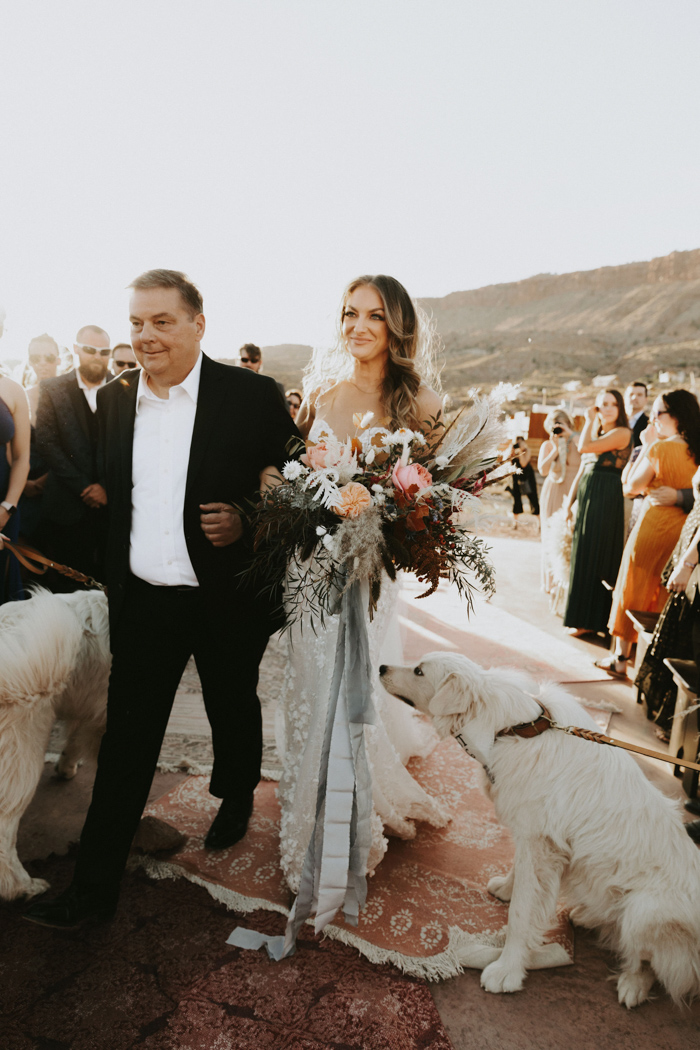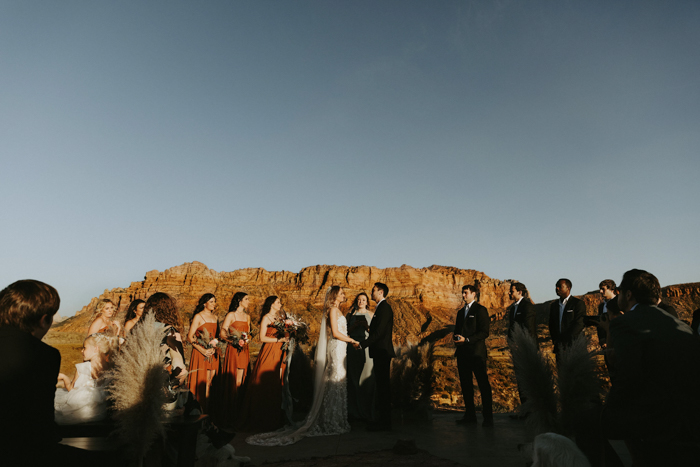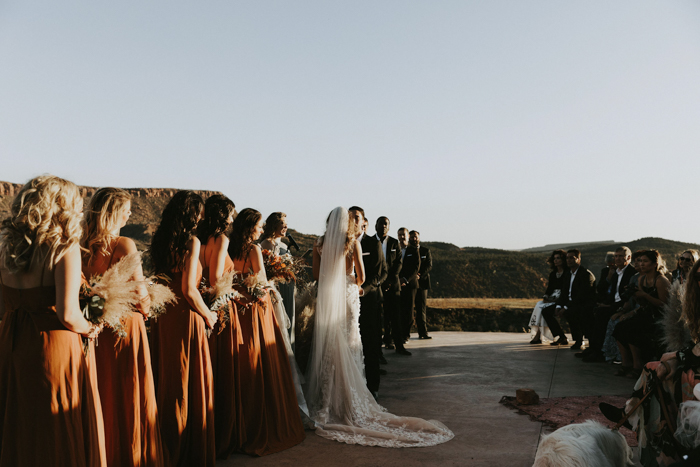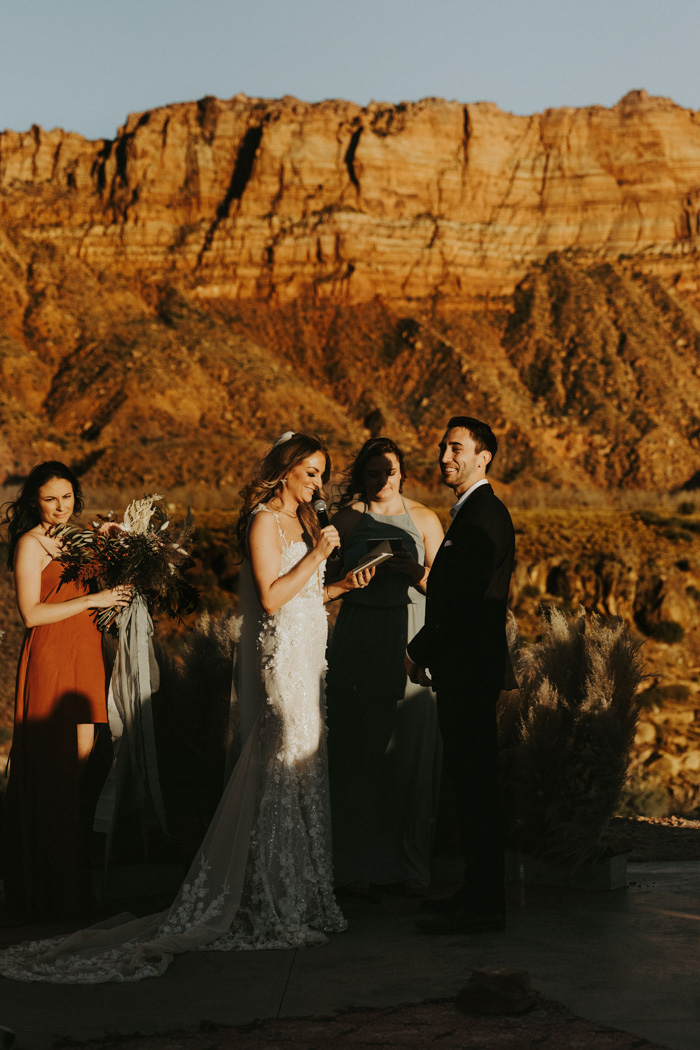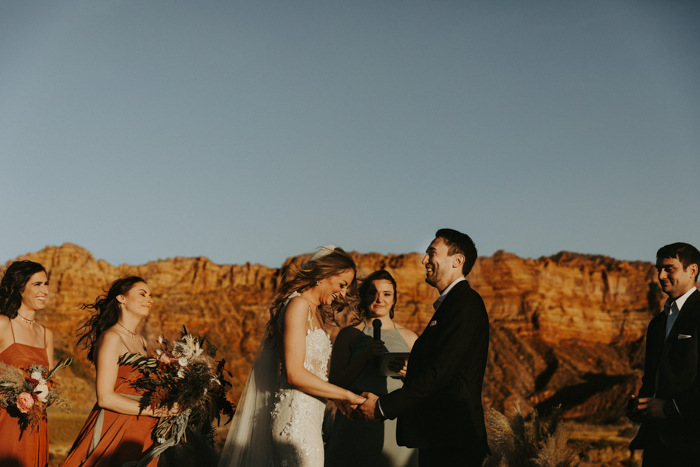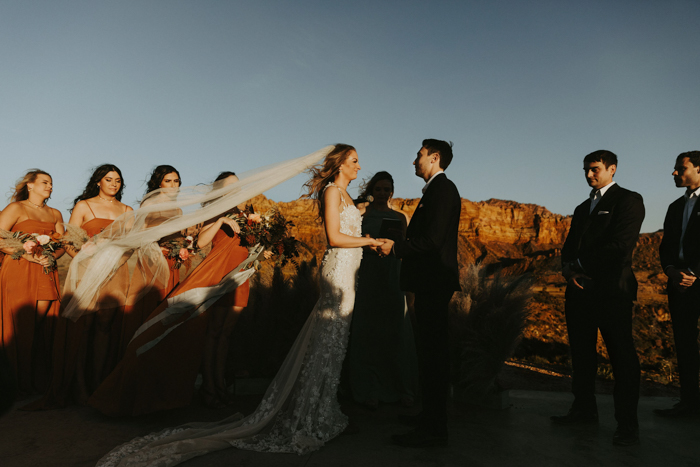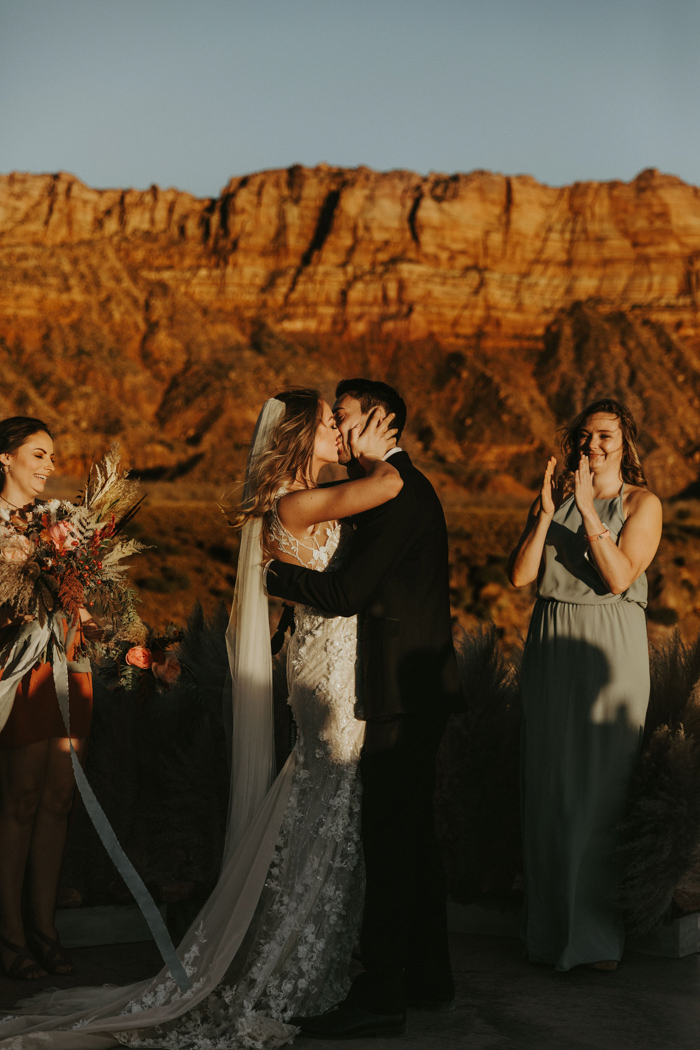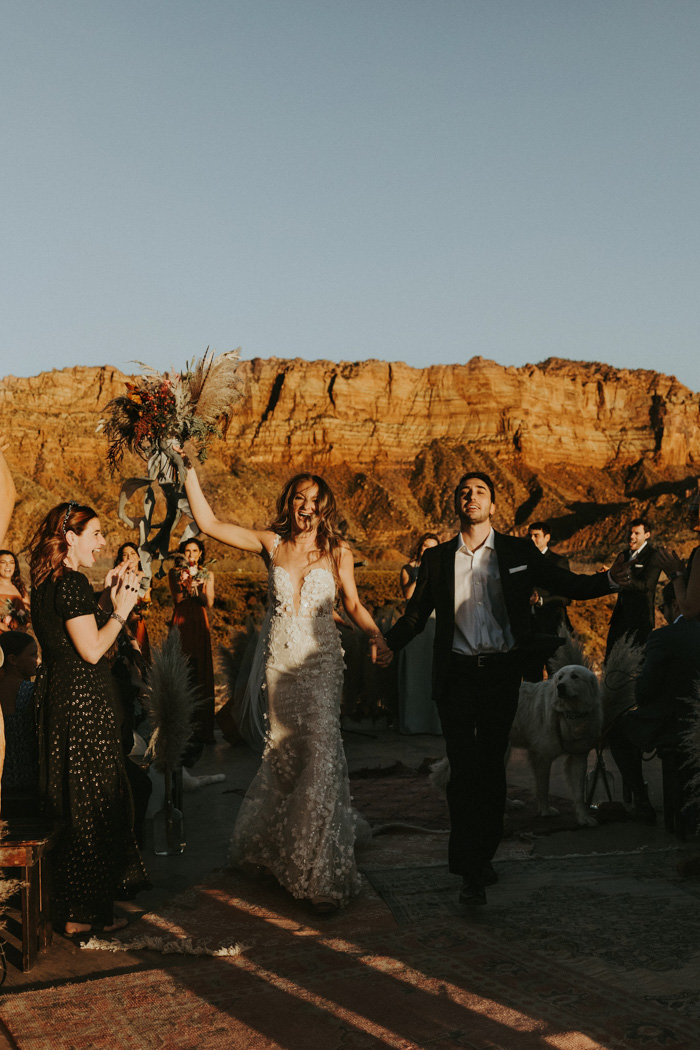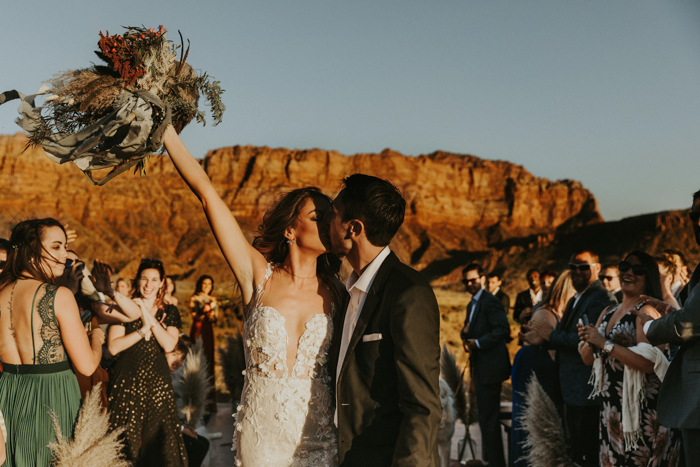 With our love for travel, we knew we wanted an adventurous destination wedding, and with our love for nature and the outdoors, we were highly interested in a National Park wedding. After months of searching and after sincere consideration to just get eloped, I finally came across Under Canvas when searching for National Park wedding ideas. They have several locations, but their Zion camp was the easiest and least expensive travel option for guests to get to.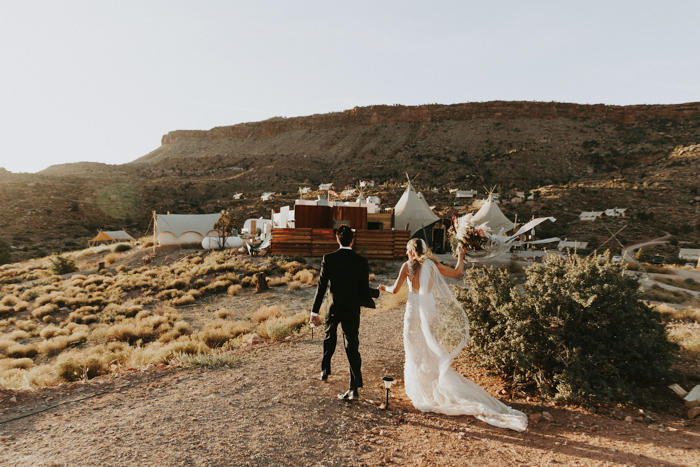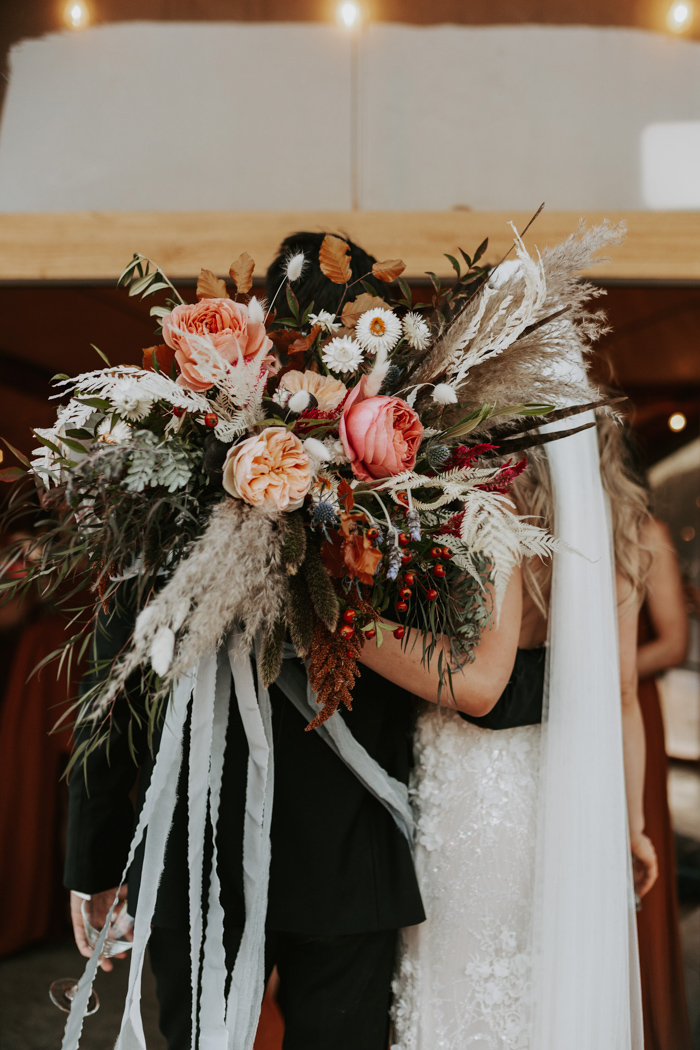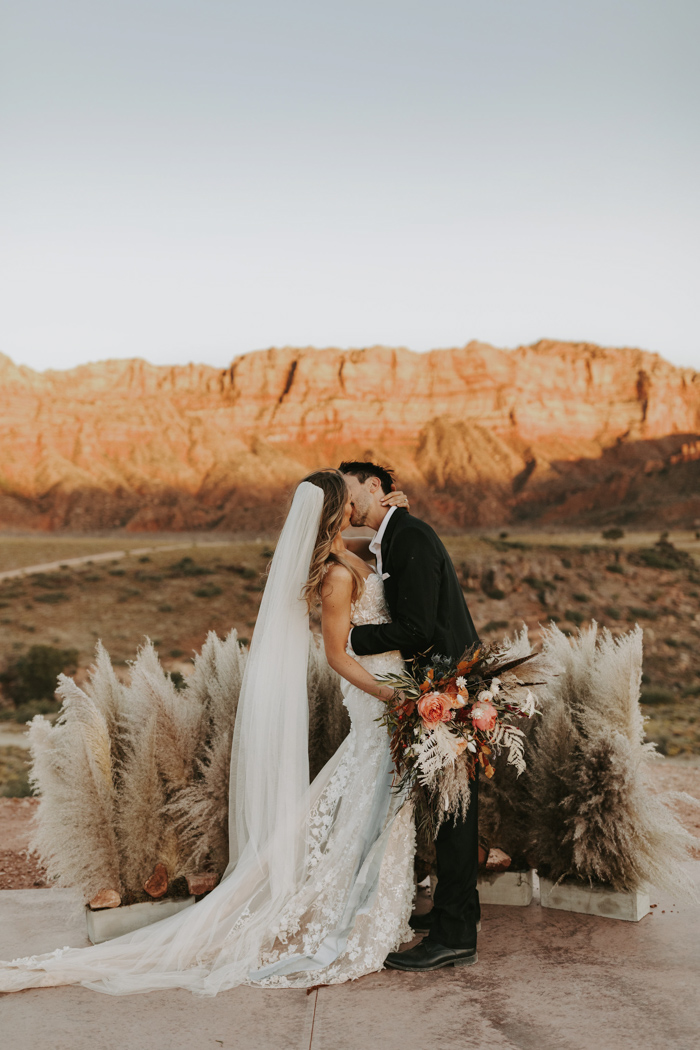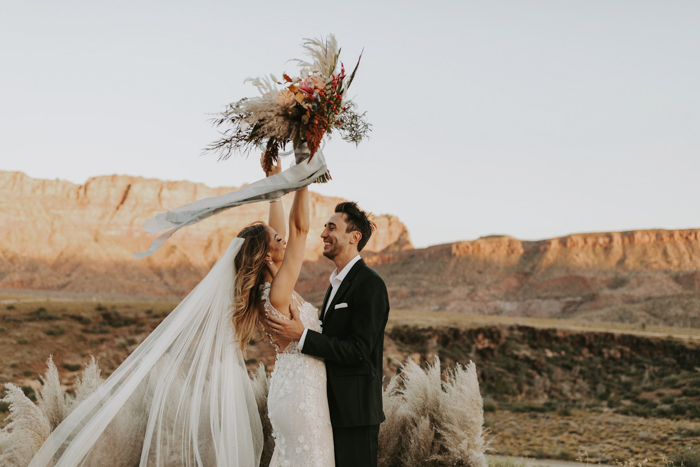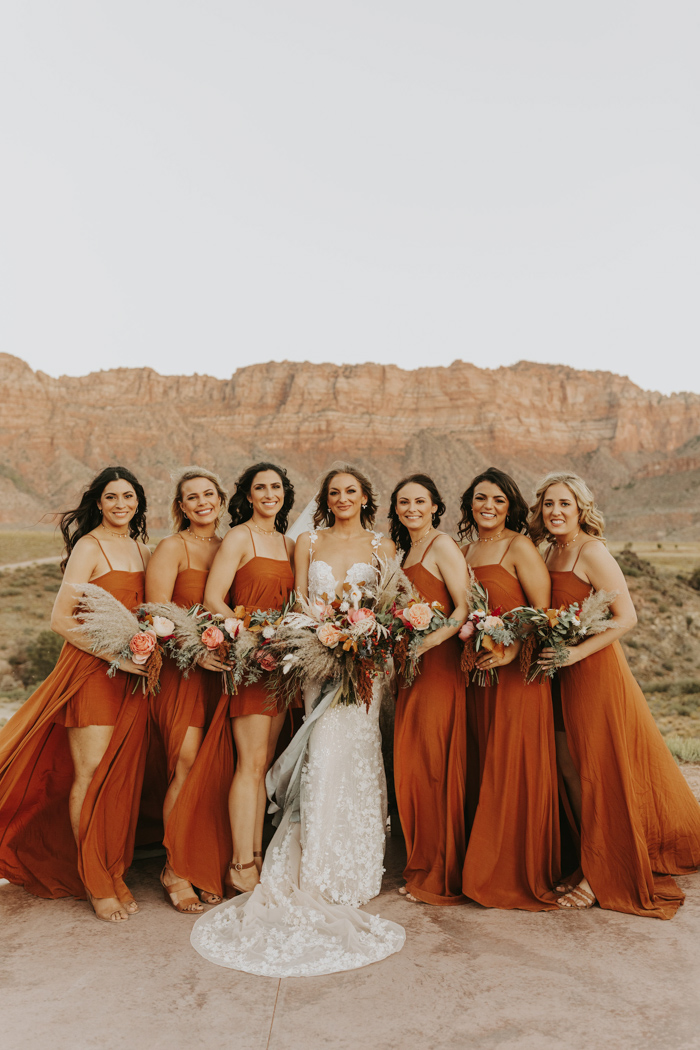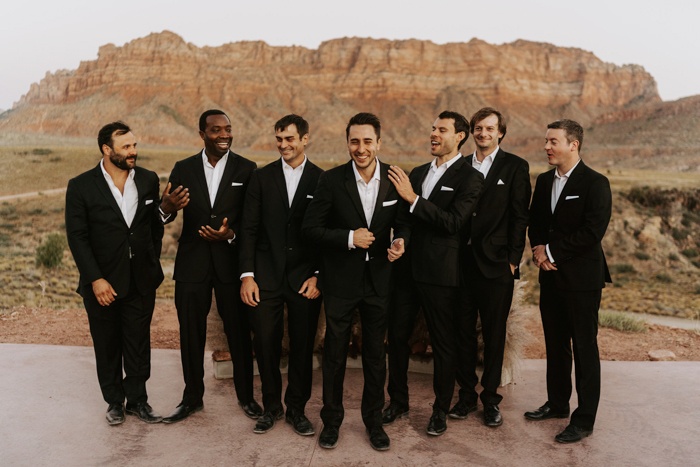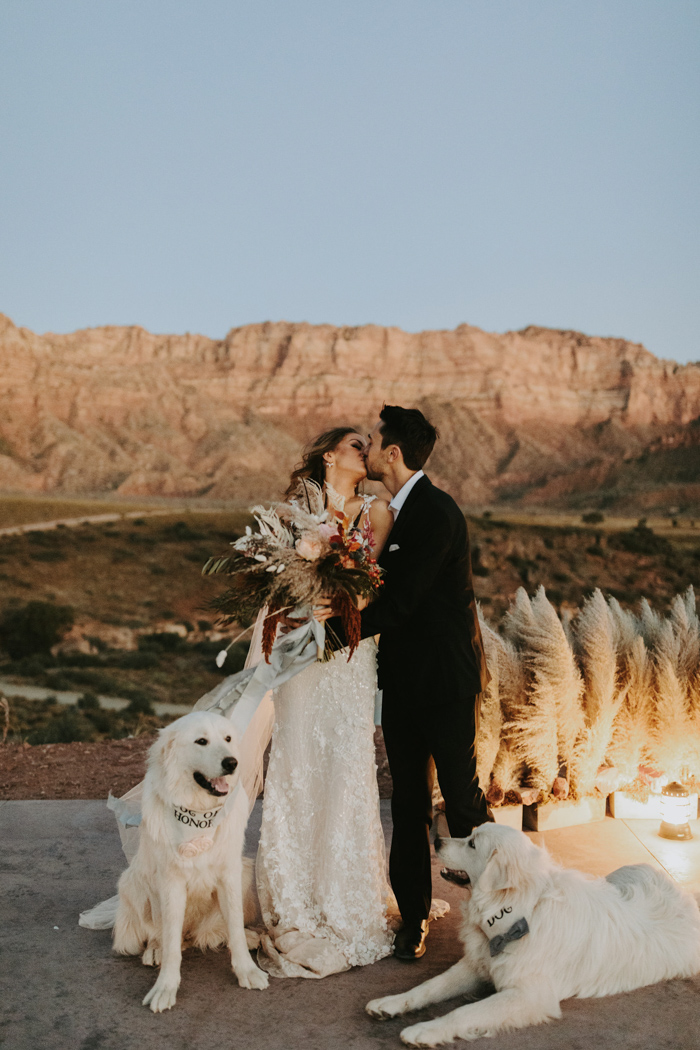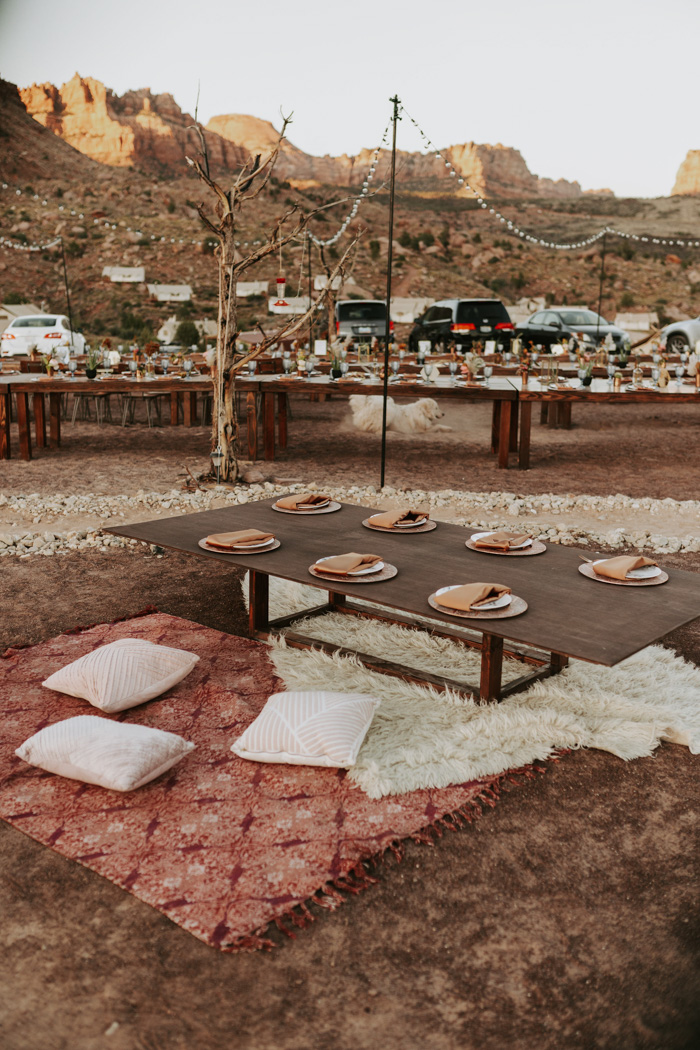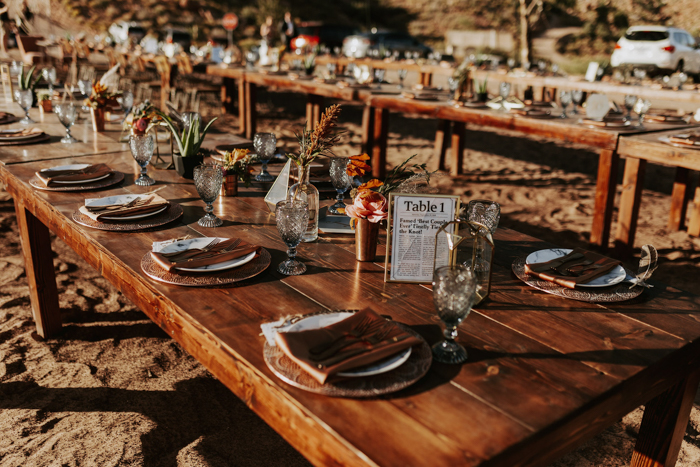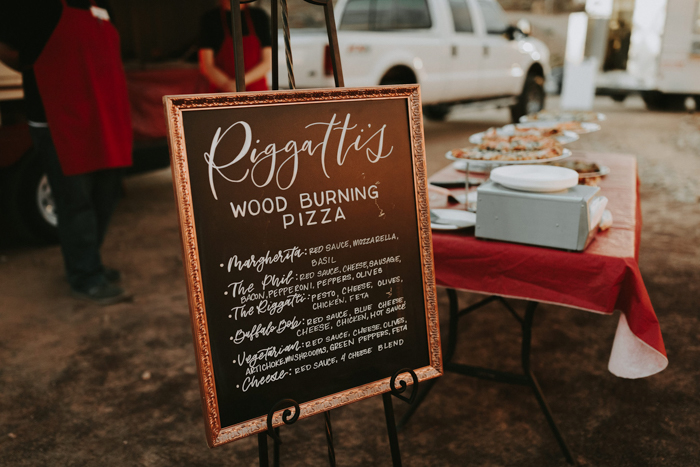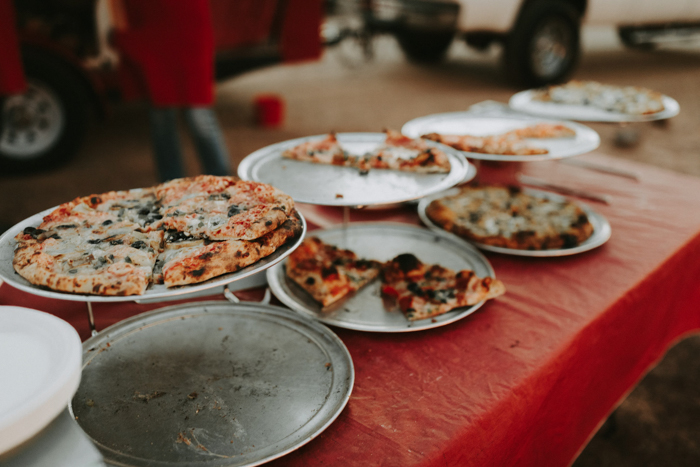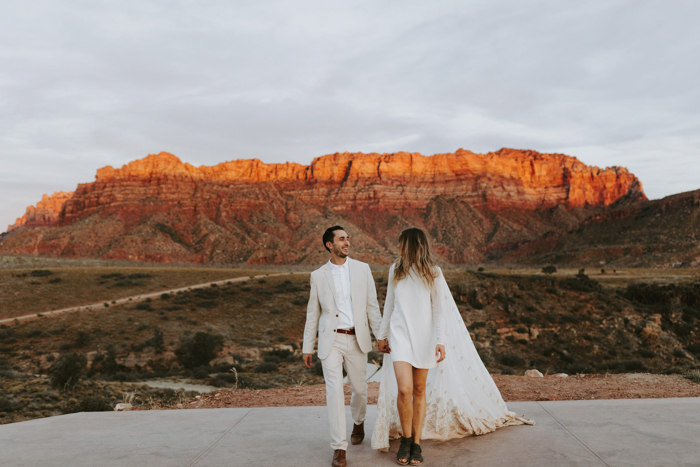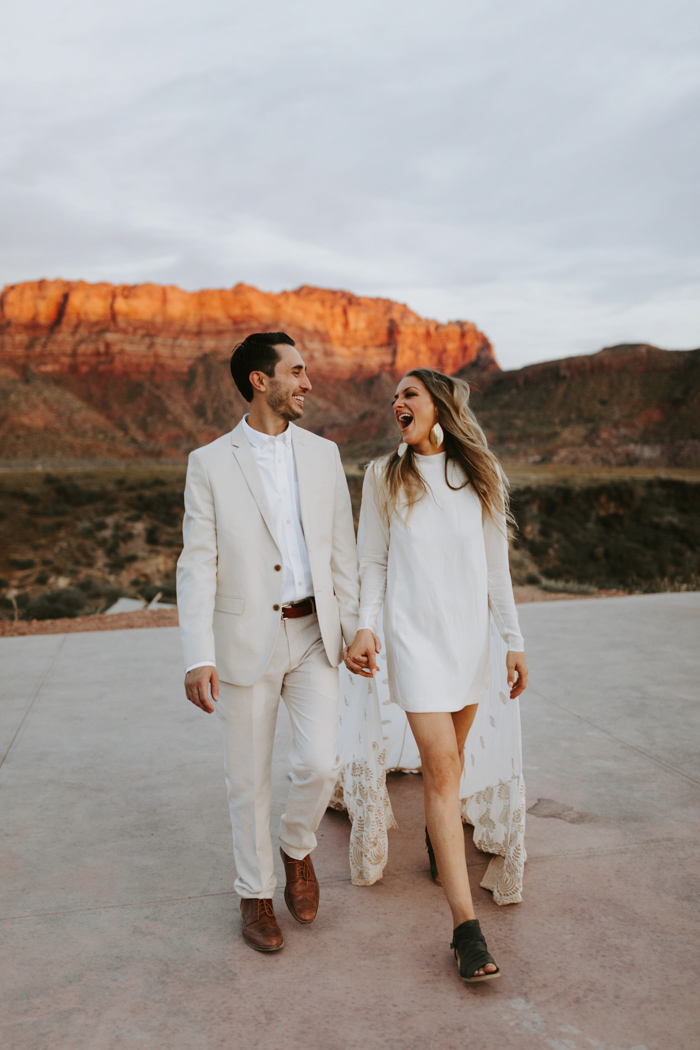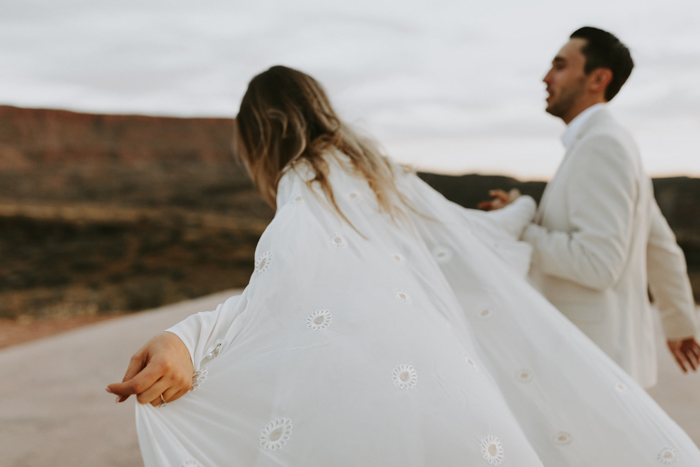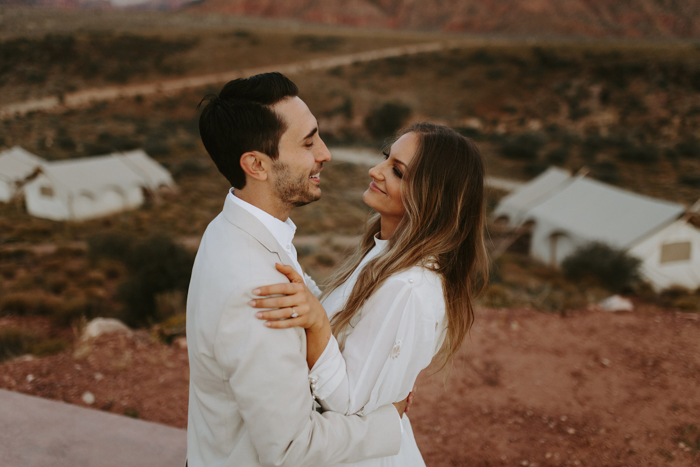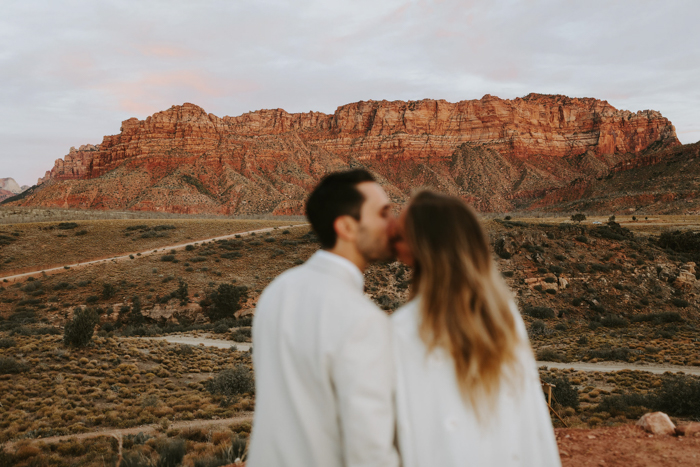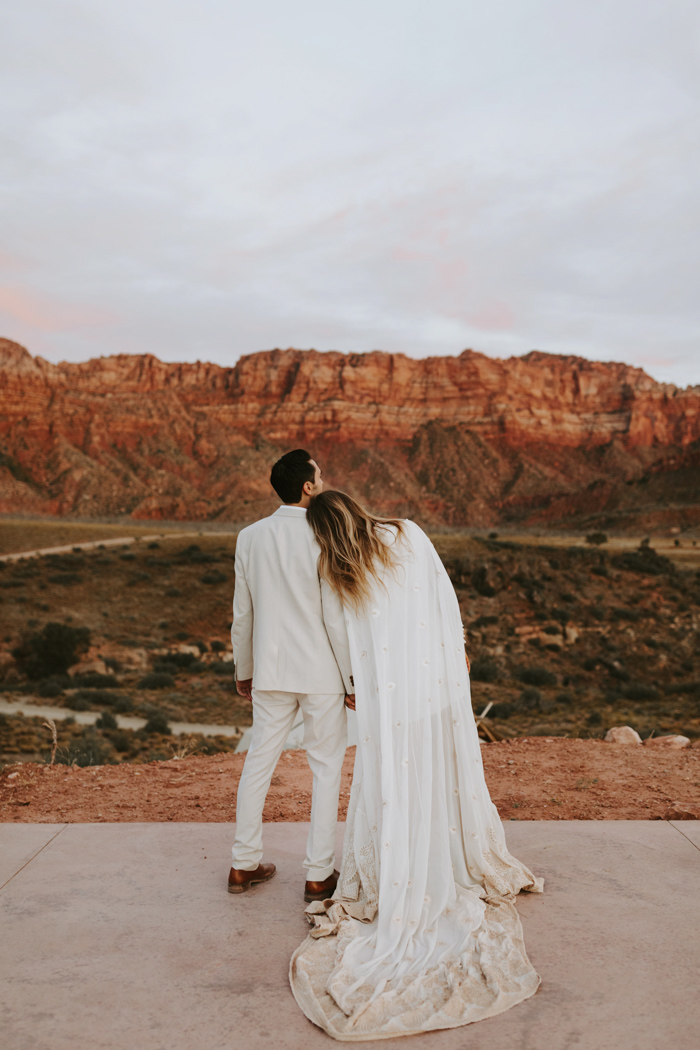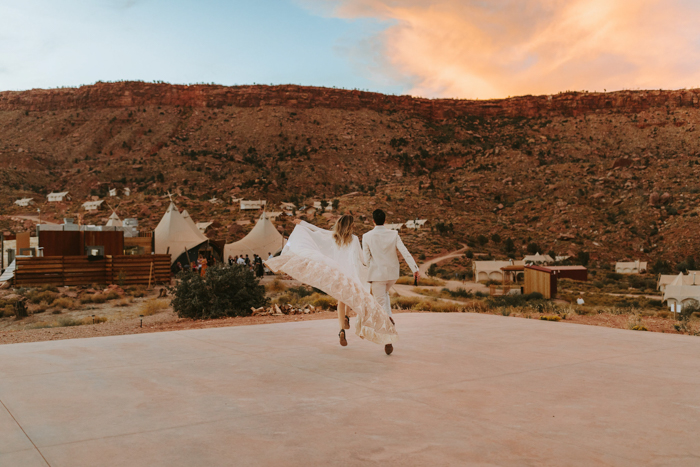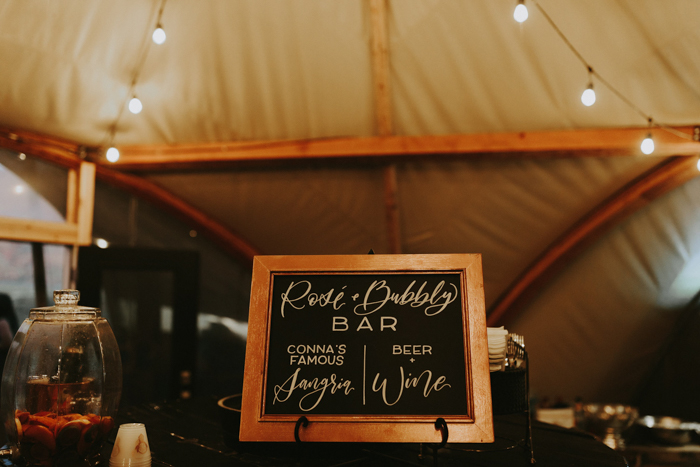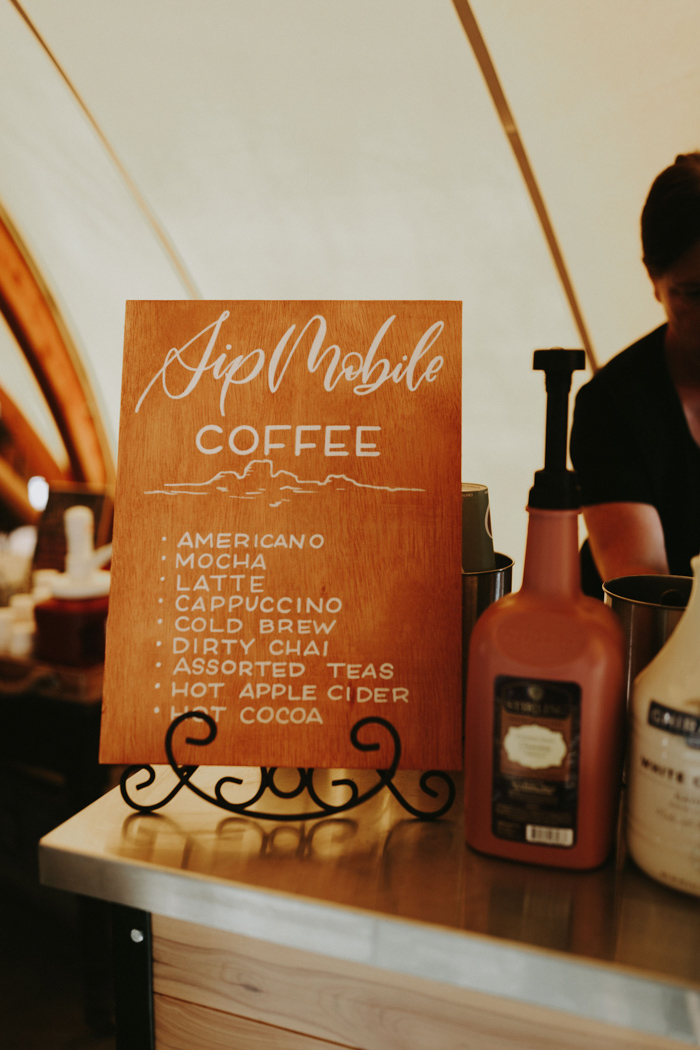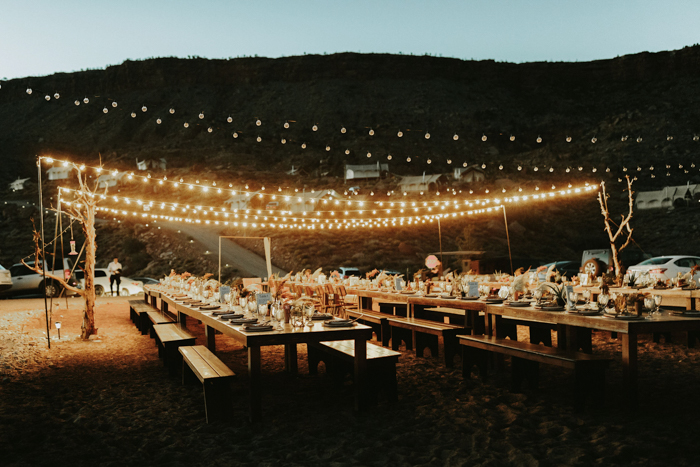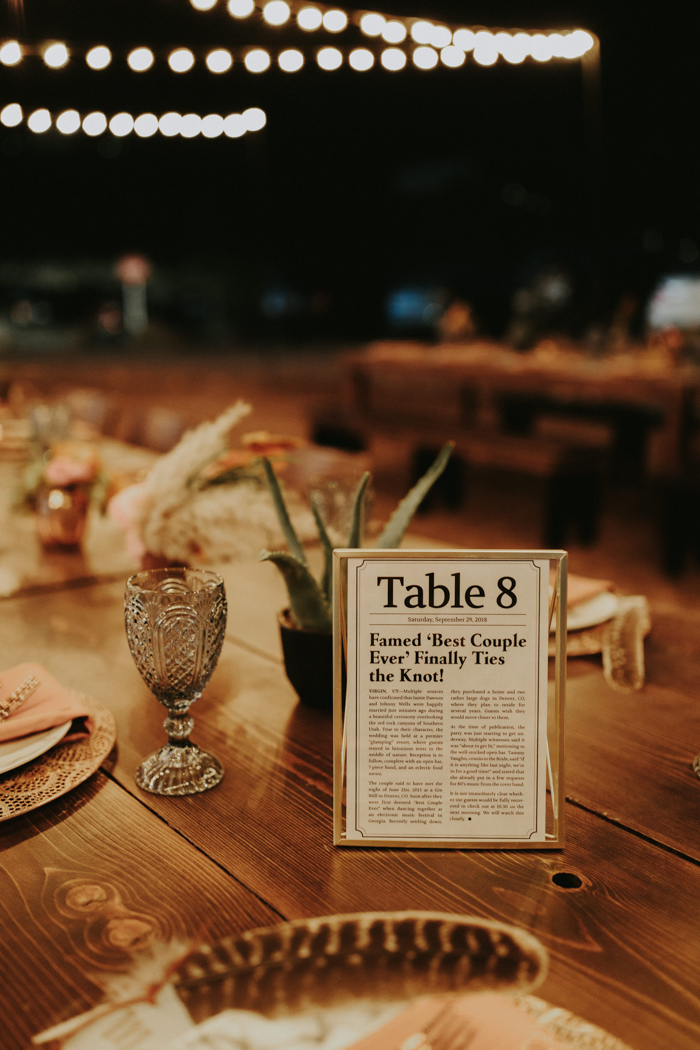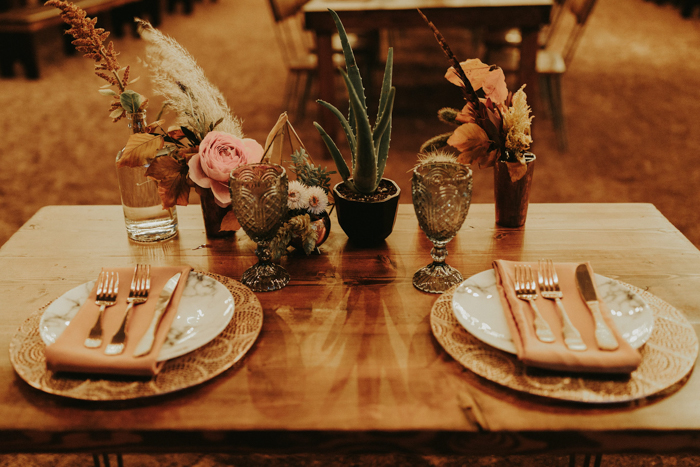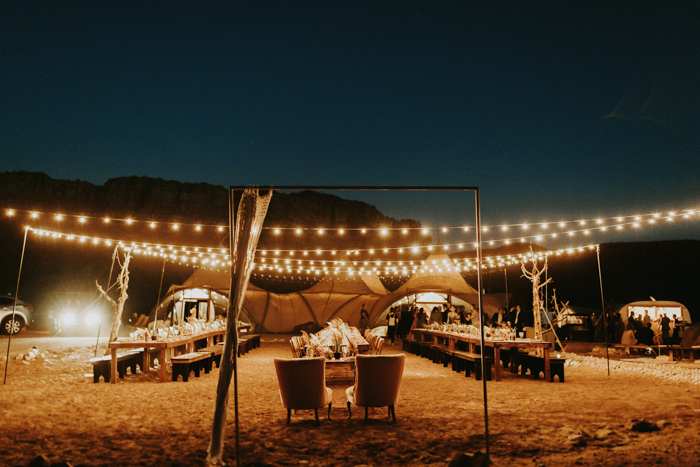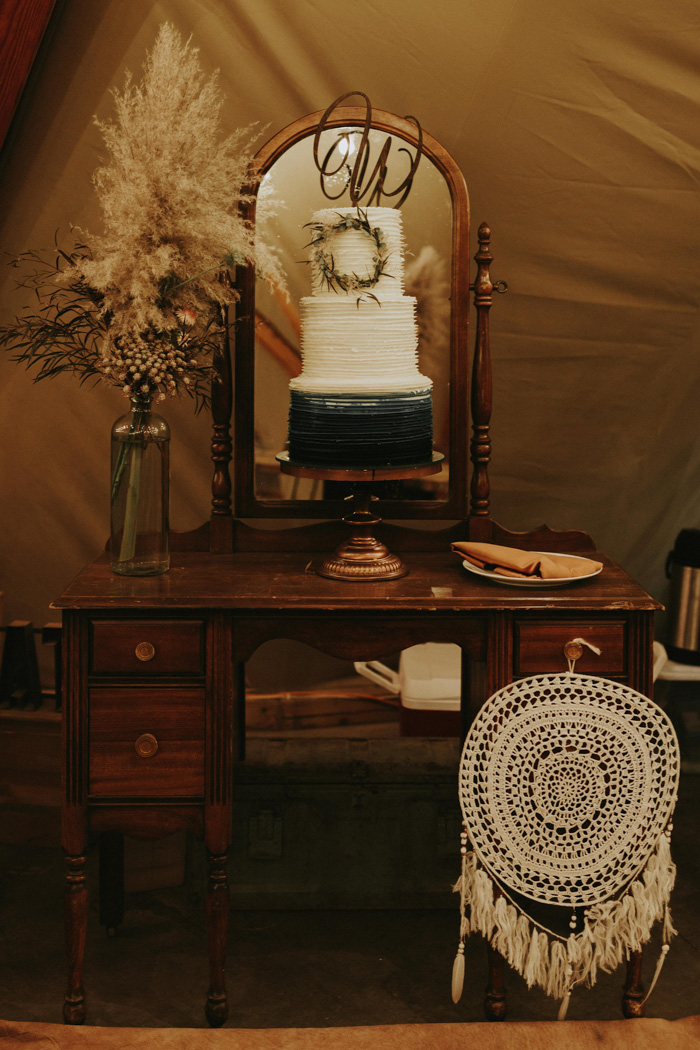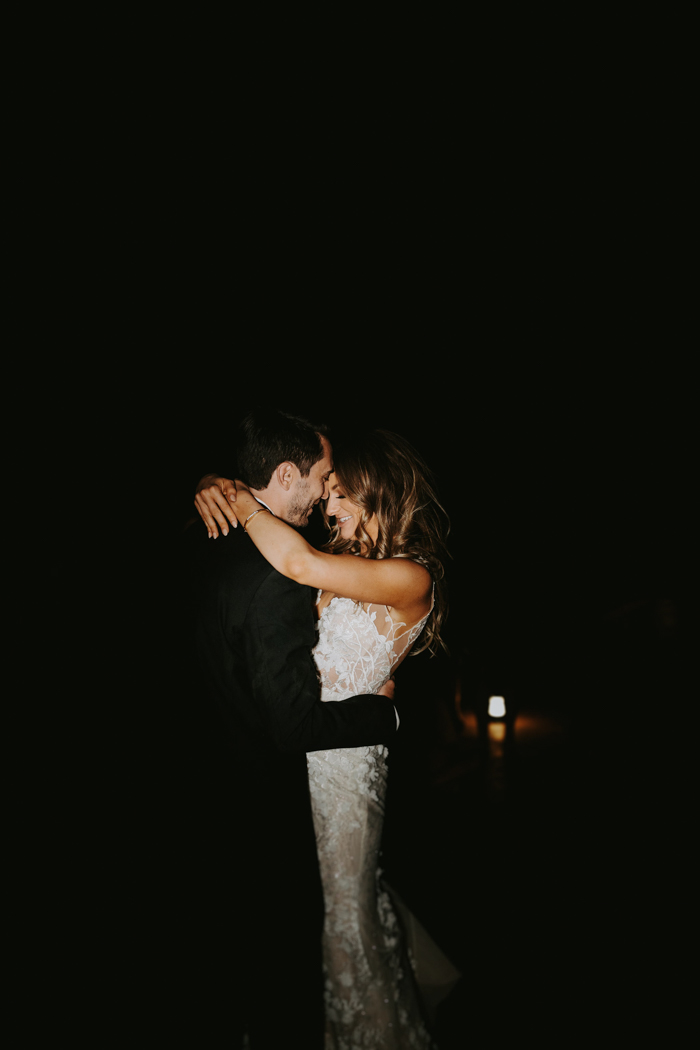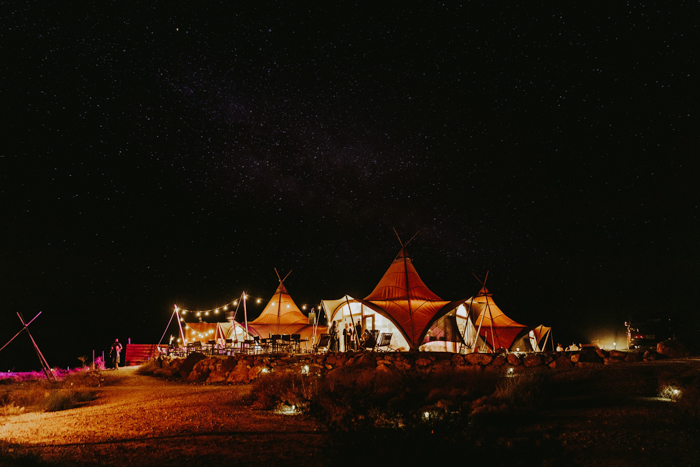 Congratulations to Jamie and Johnny, and a big thanks to Lauren Mihae Photography for sharing this beautiful Under Canvas wedding with Junebug! Want to see another Under Canvas wedding? Take a peek at this intimate southwestern desert wedding at Moab Under Canvas!