Fairytale weddings are the epitome of romance. And with a historic castle, florals and greenery galore, and timeless fashion, Tyller and Carter's Fairmont Banff Springs wedding definitely nailed the vibe. They originally planned on tying the knot in 2019 and patiently waited for the day they'd been dreaming of. To say that the wait was worth it would be an understatement.
Set against a backdrop of majestic mountains with grand ballrooms boasting ornate architecture, their renowned venue looked like it came straight out of a storybook. For their ceremony, Junebug member Calyx Floral Design decked the Stephen Hall with lush arrangements of white blooms and greenery. Flipping the same space, tables with gorgeous centerpieces and gold settings were added to create a reception that was the epitome of elegance.
For a fun personal touch, the couple incorporated a photo booth and a bowling match into the festivities to keep their guests entertained. Lucky for us, photographer Dallas Olga captured every magical moment of this beautiful day. If you and your partner are set on a timeless celebration, keep scrolling through. This is the perfect inspo for you.
The Couple:
Tyller and Carter
The Wedding:
Fairmont Banff Springs, Banff, AB, Canada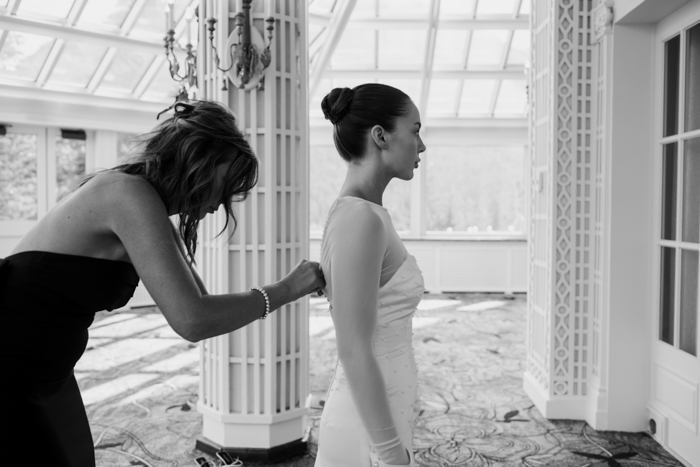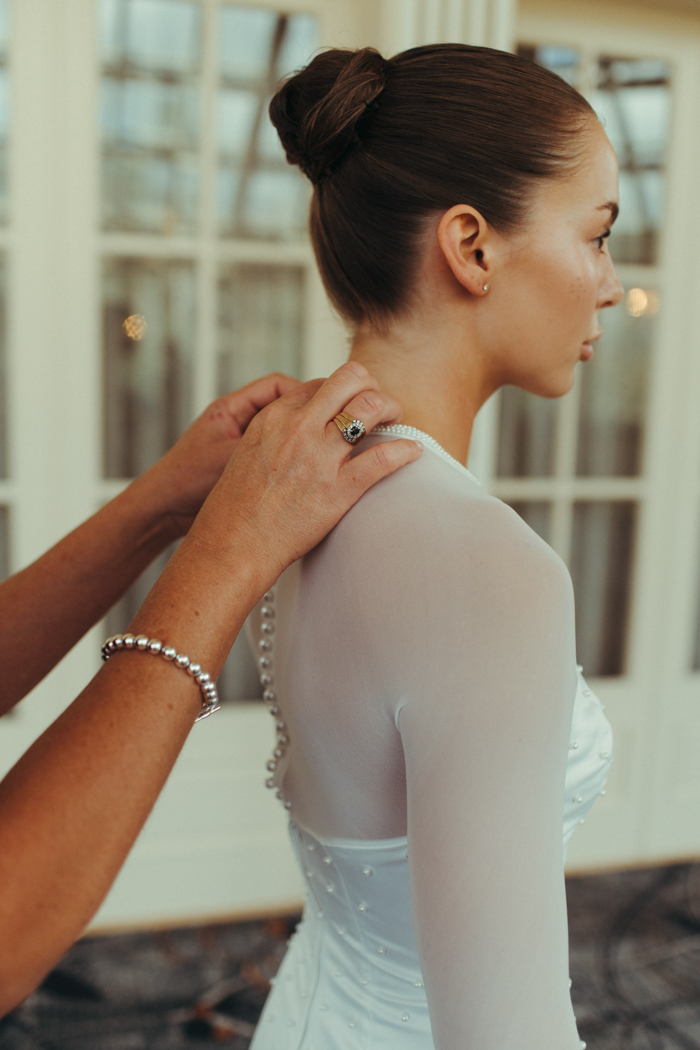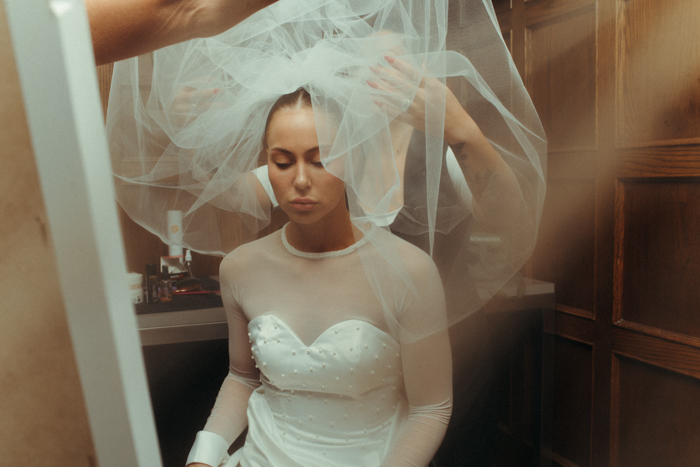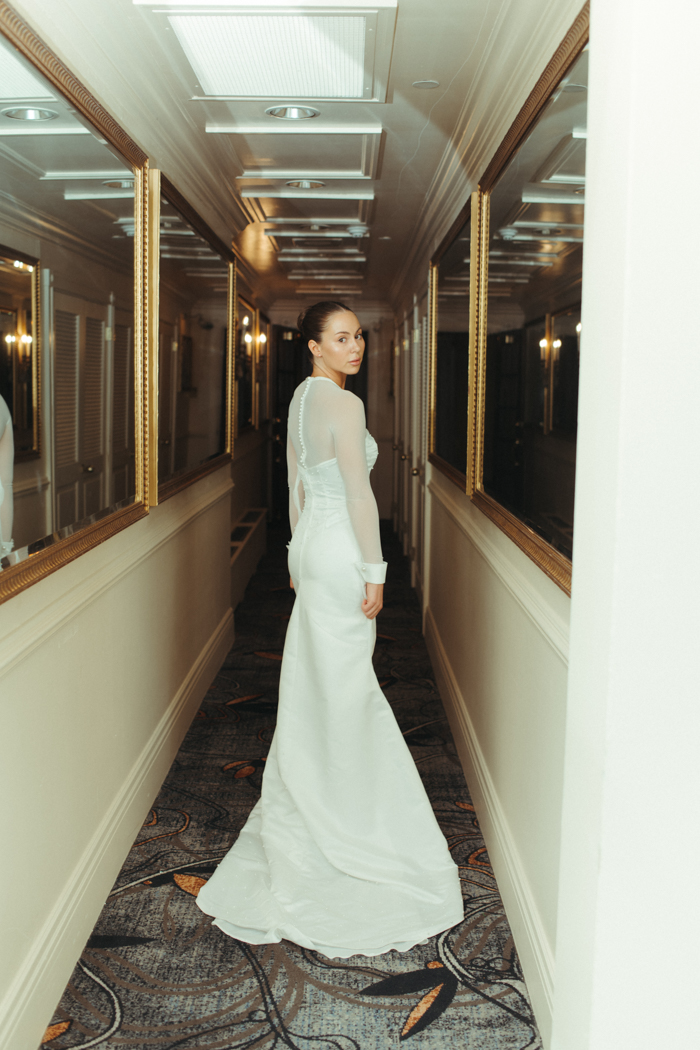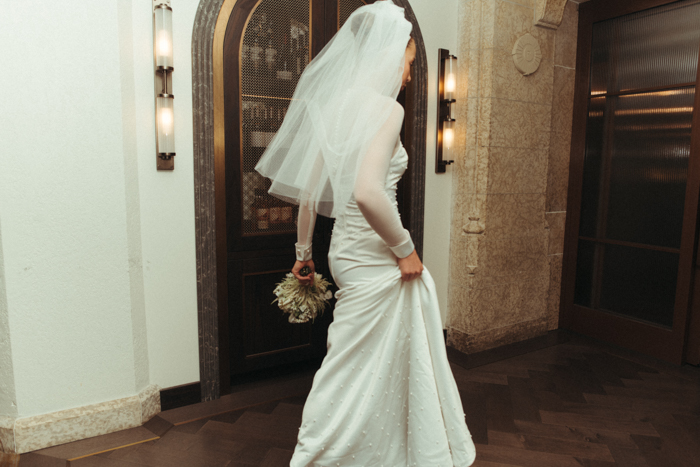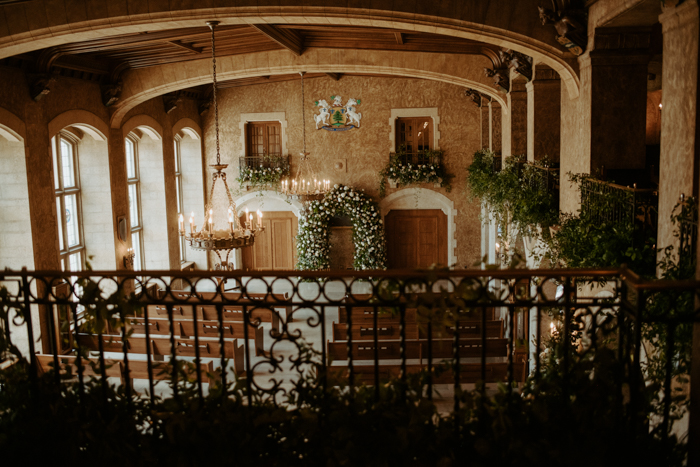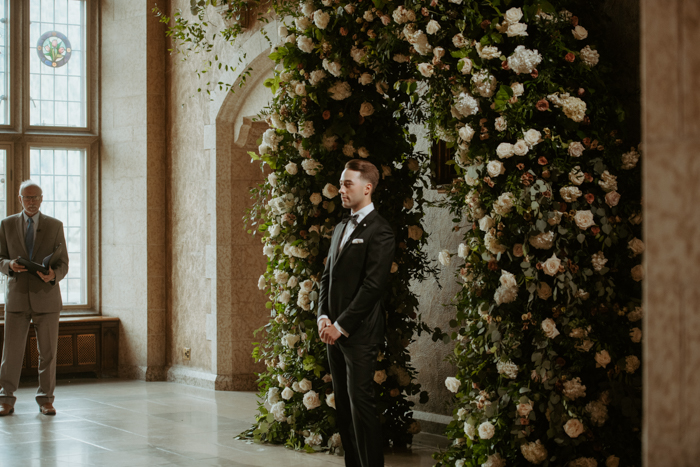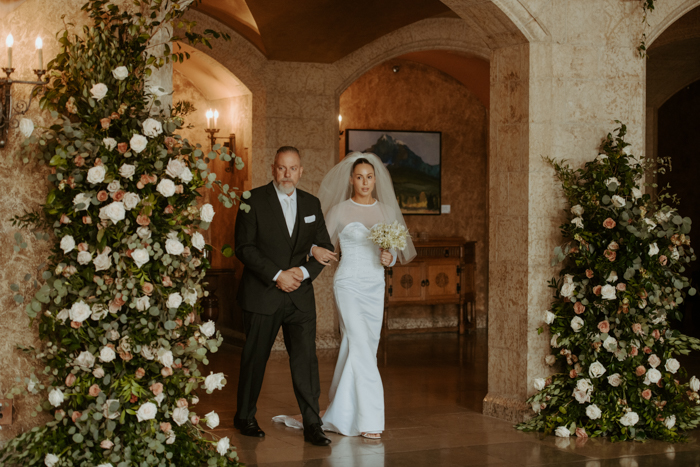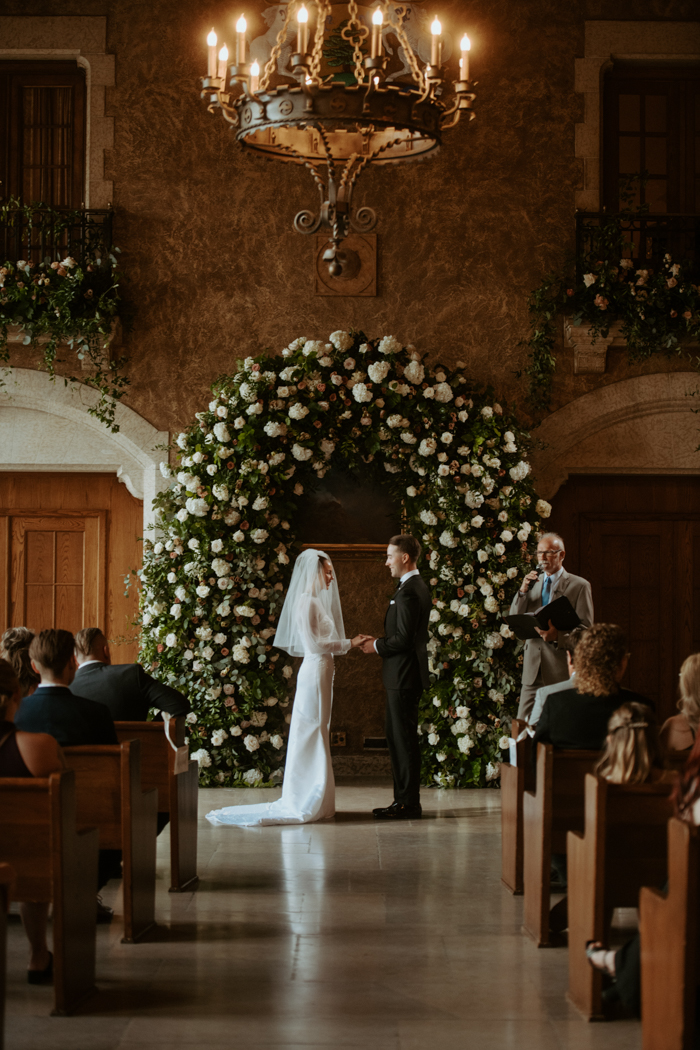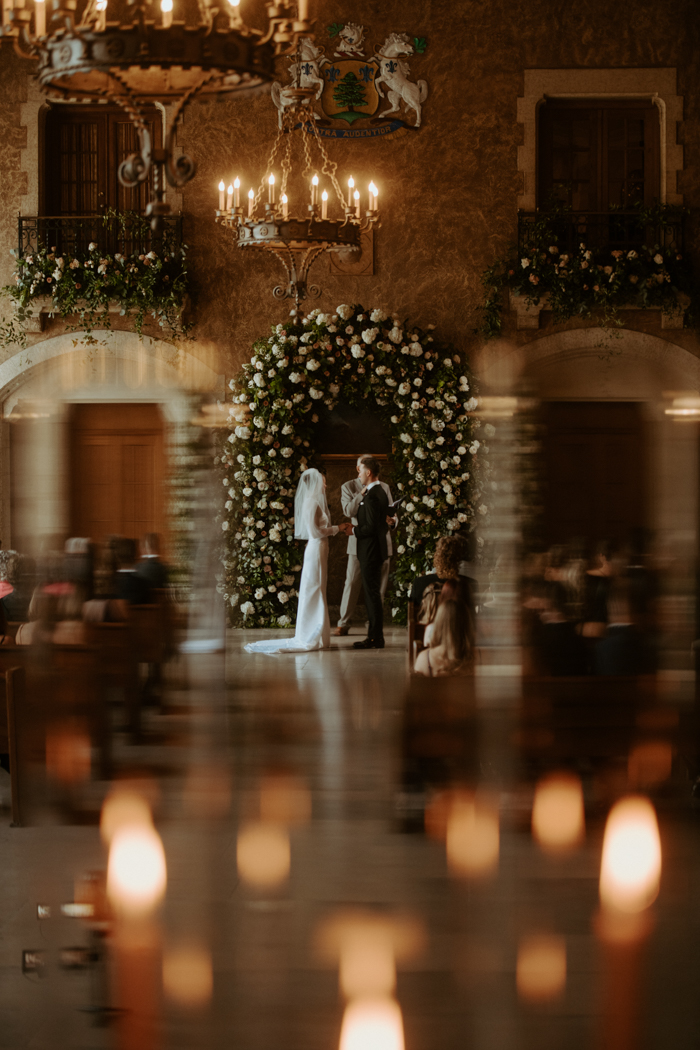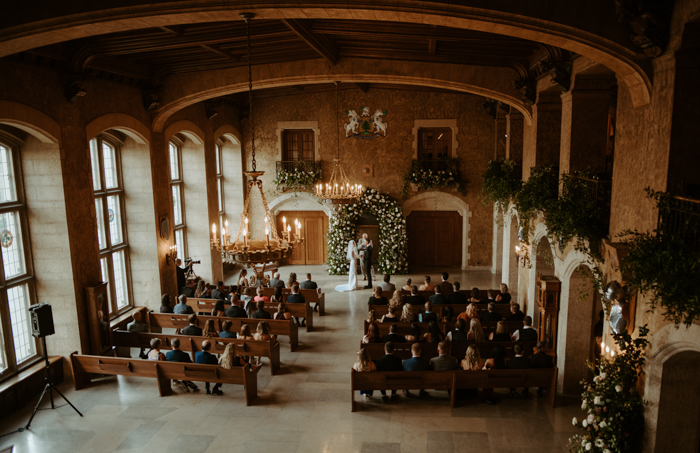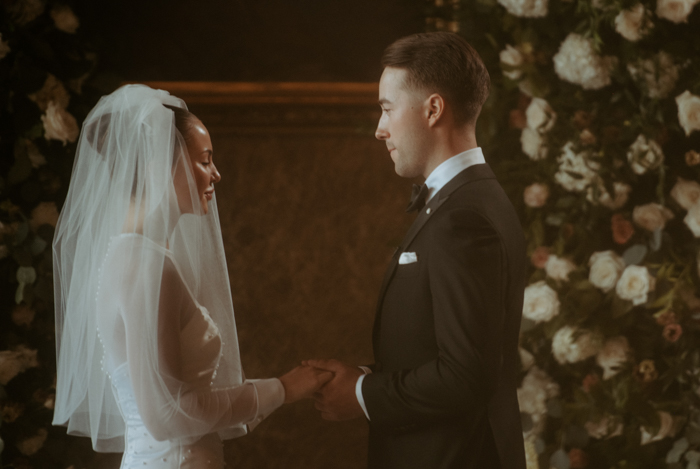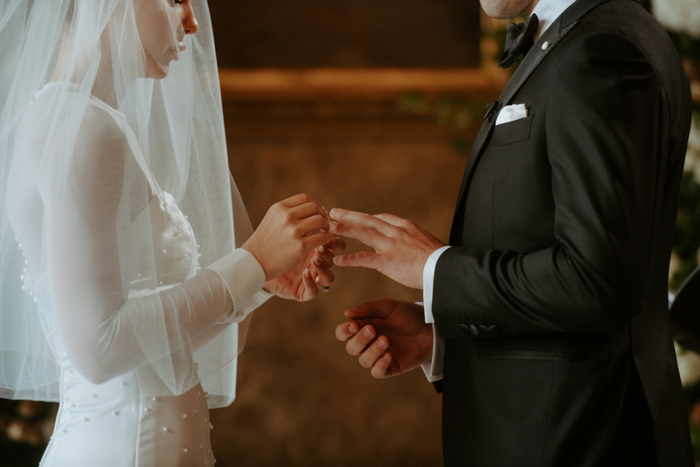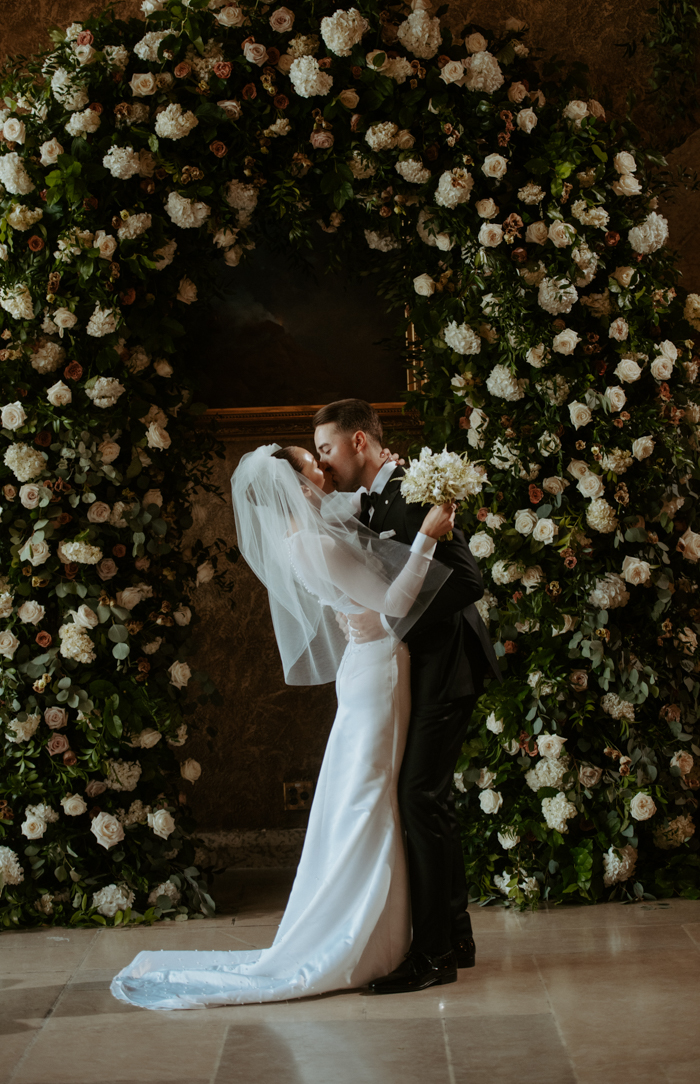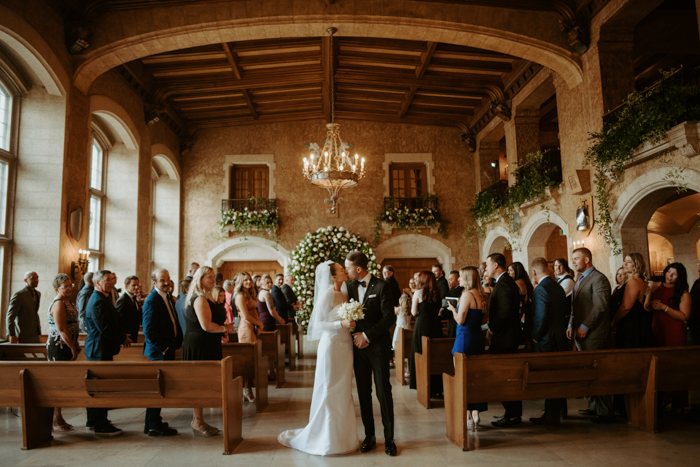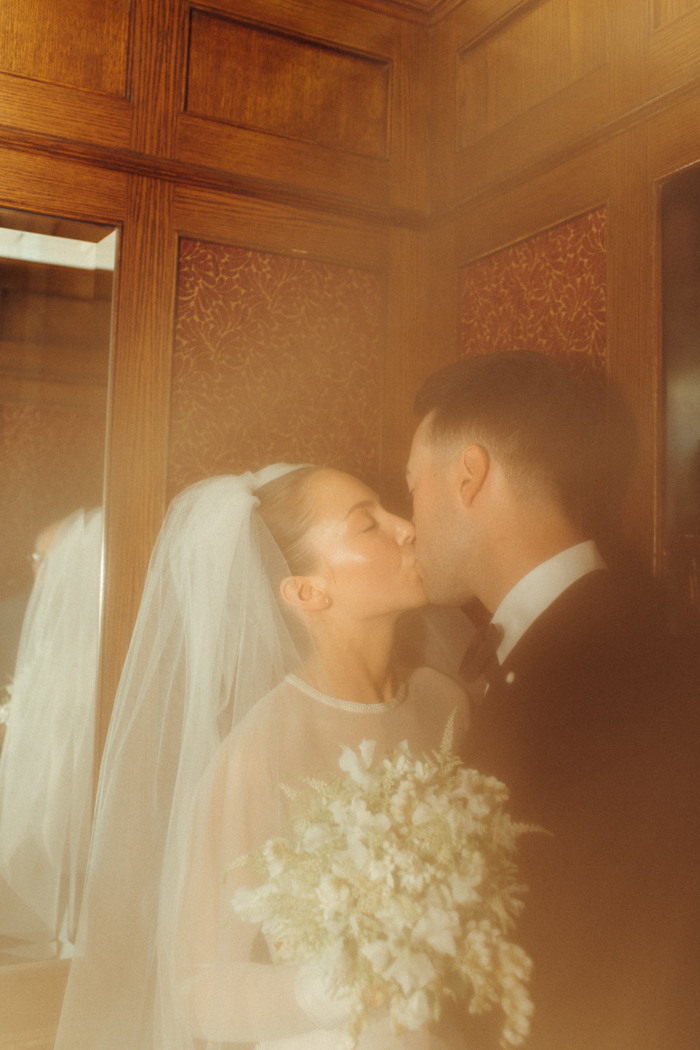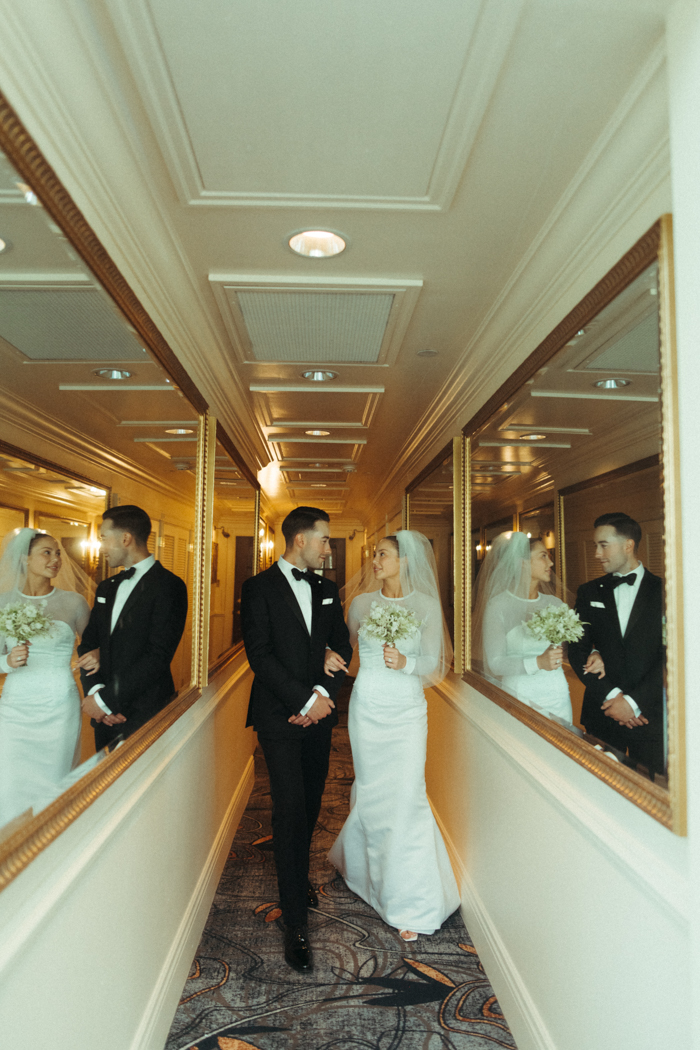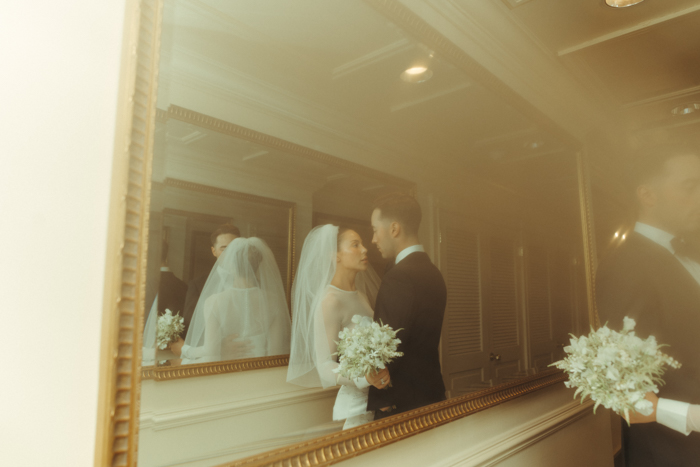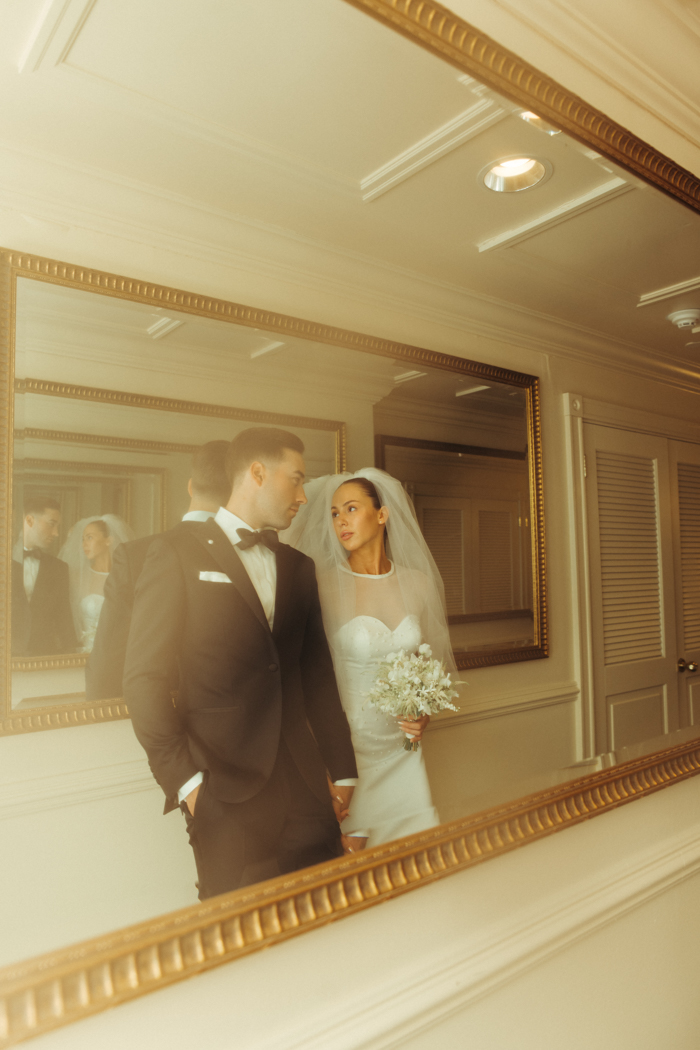 How Their Fairmont Banff Springs Wedding Came To Be
We had an intimate wedding of 75 of our closest friends and family. Set in the iconic Fairmont Banff Springs, we wanted to add a luxurious Italian villa feel to the entire space where you felt transported. We wanted a venue with a lot of character and a perfect combination of wonder and romance. The castle is not only historic but iconic, and right in our backyard. Florals were everywhere, even on the piano, and every balcony in the room was draped with fresh greenery. Romance played a huge part in our wedding. We were initially supposed to get married in 2019, and COVID struck, and we waited for the day we always dreamed of.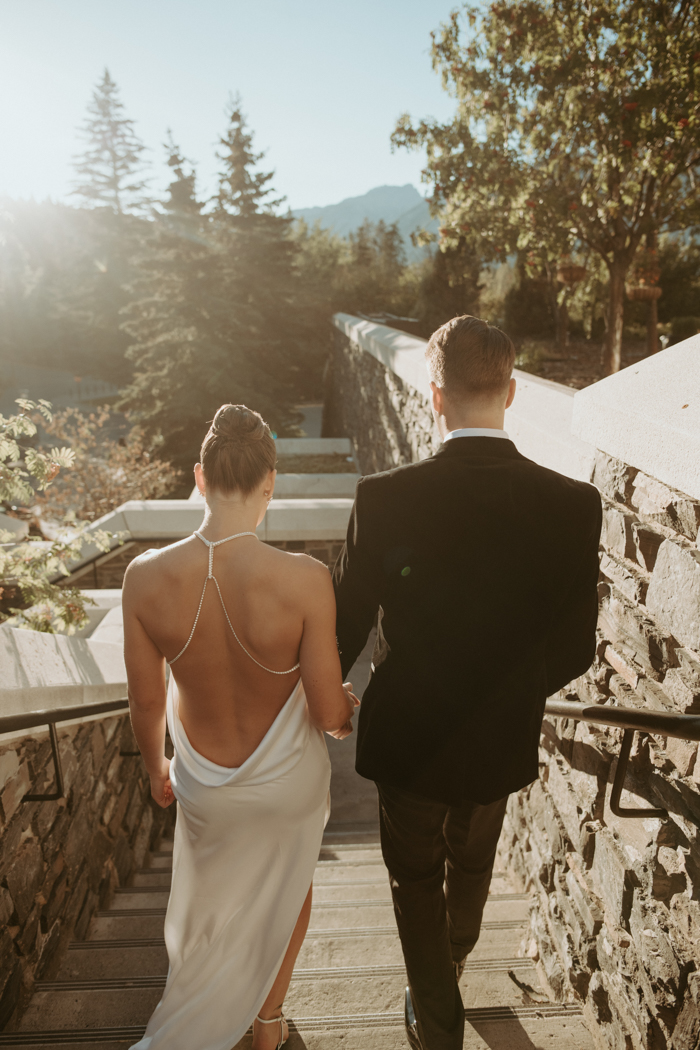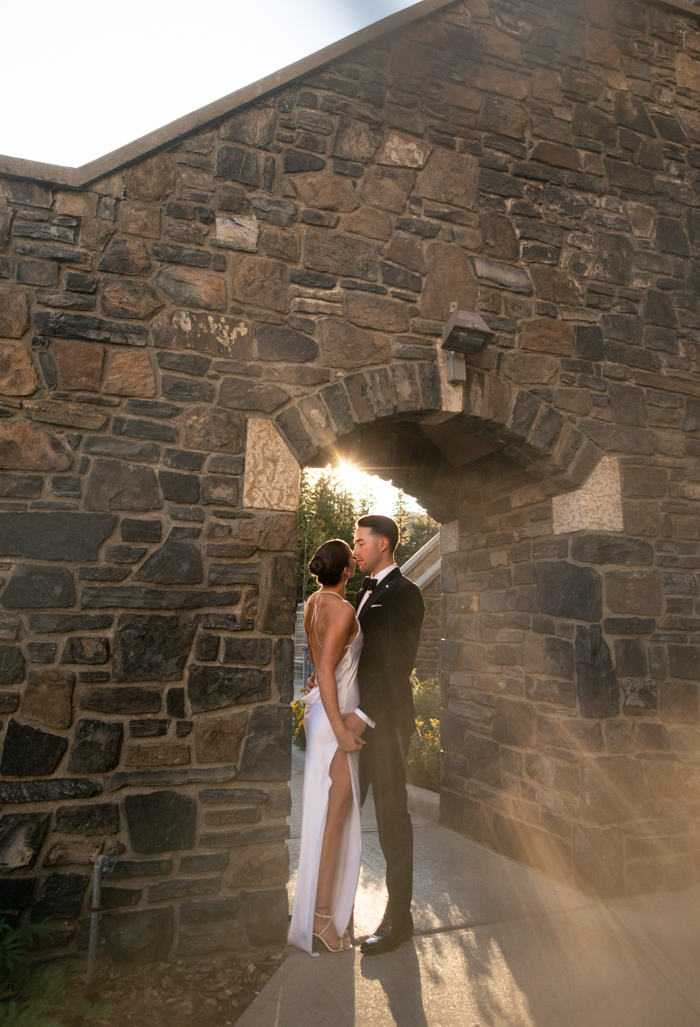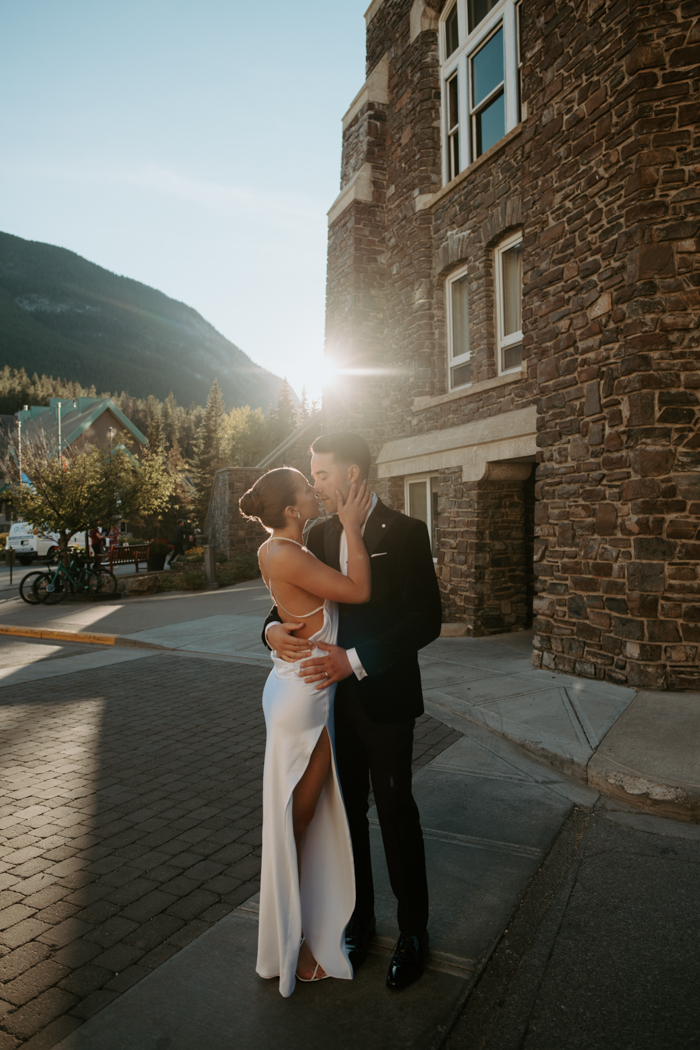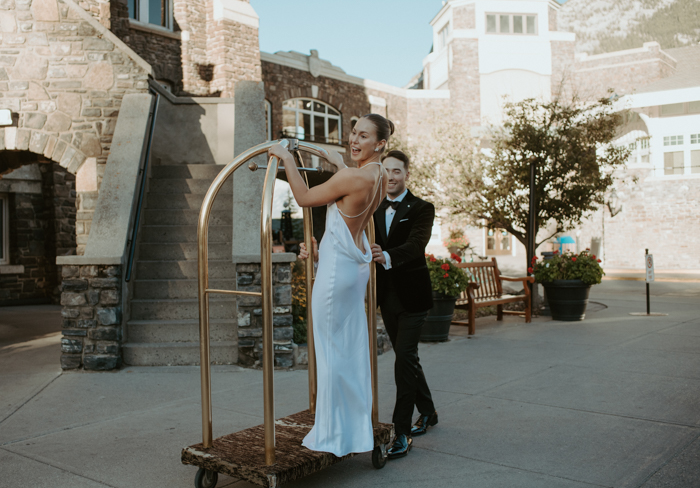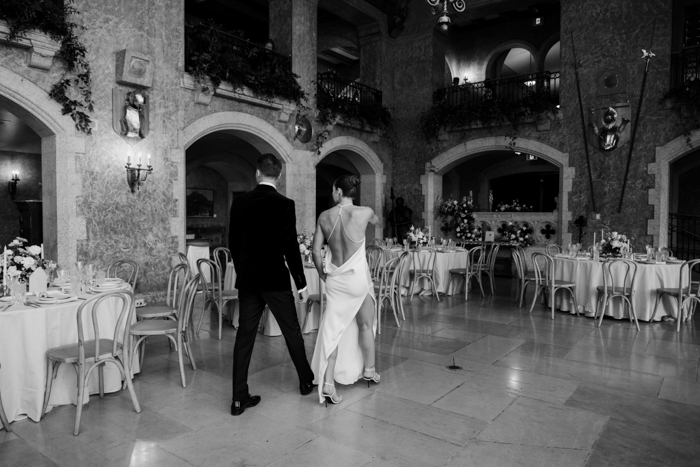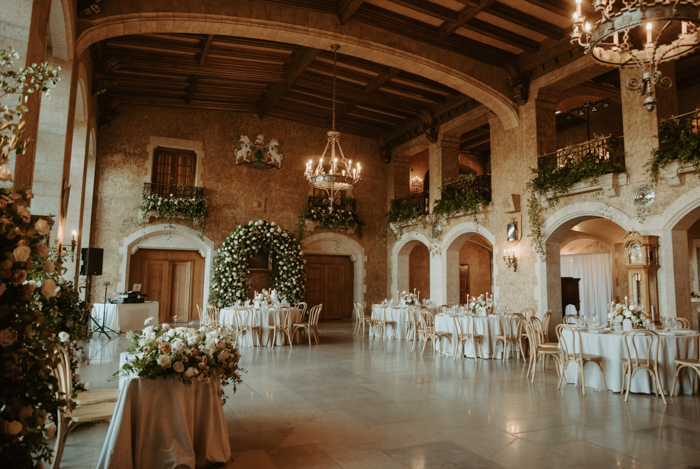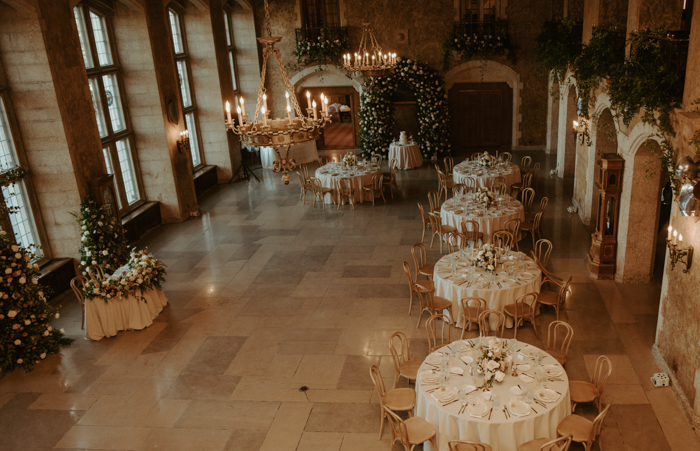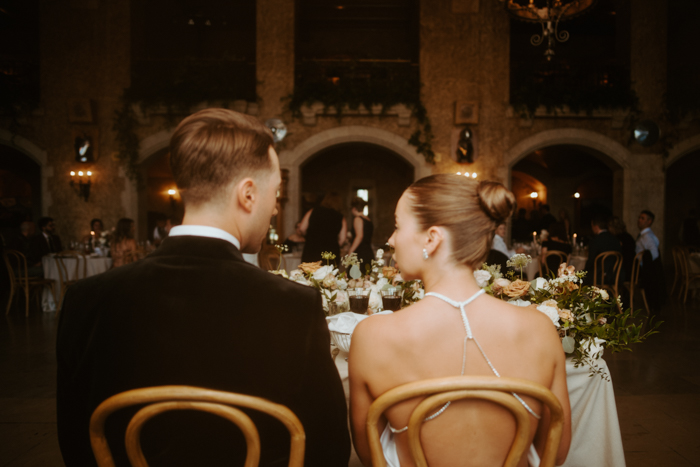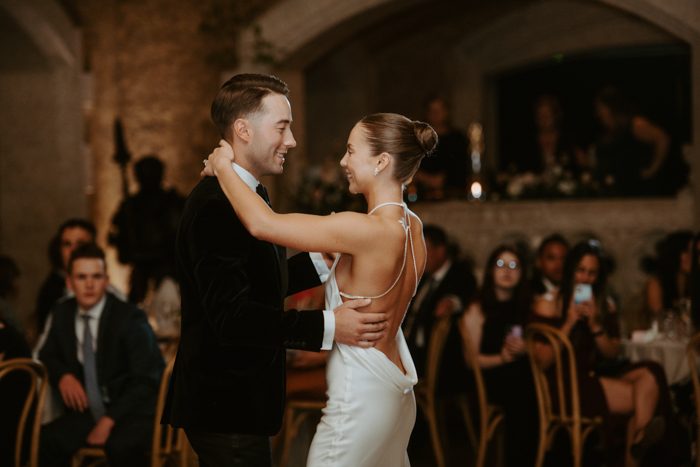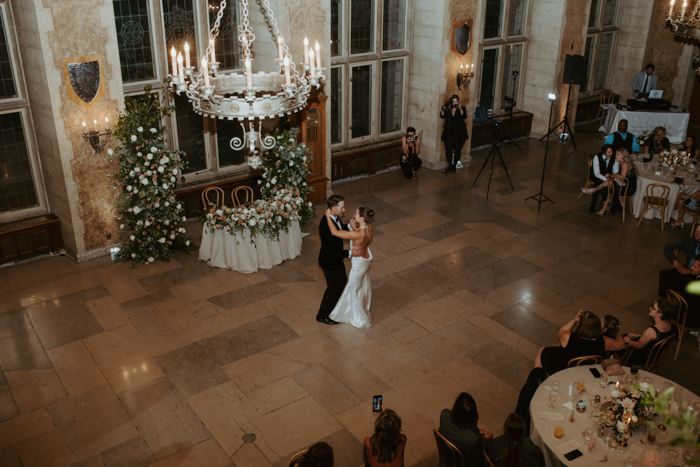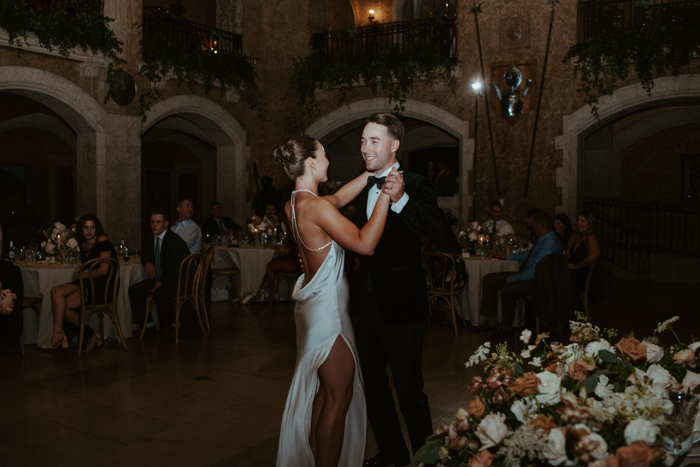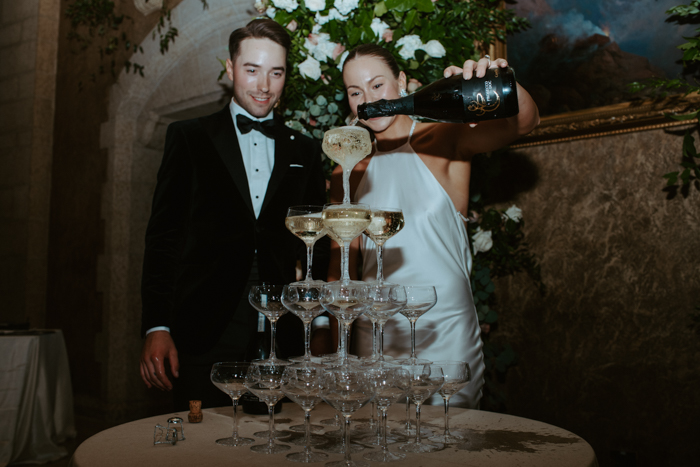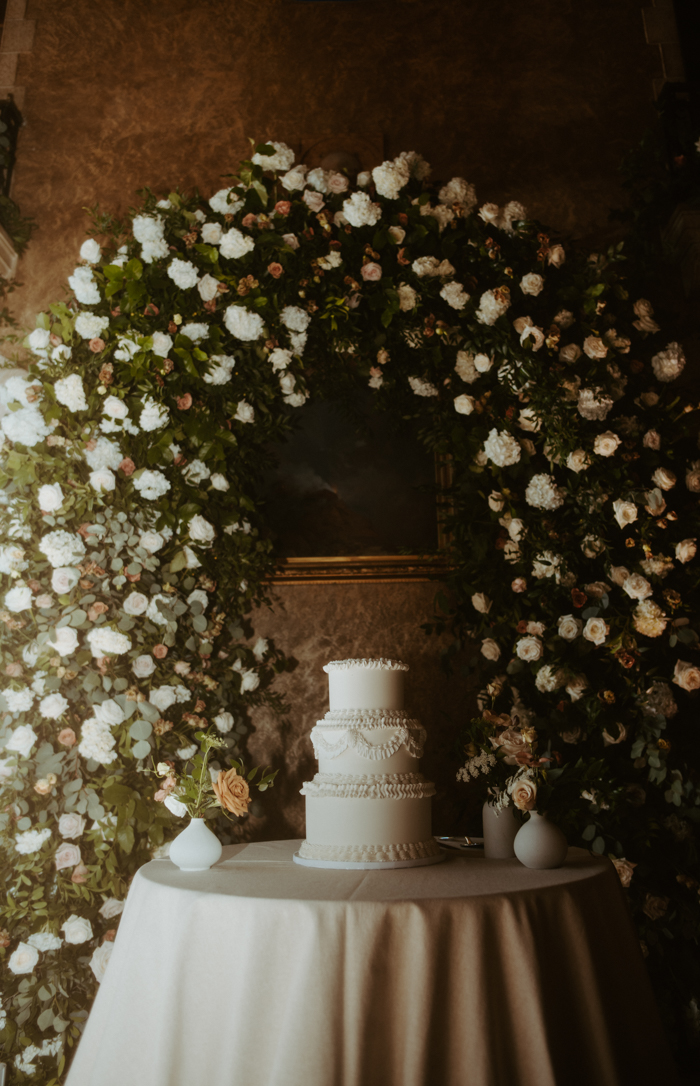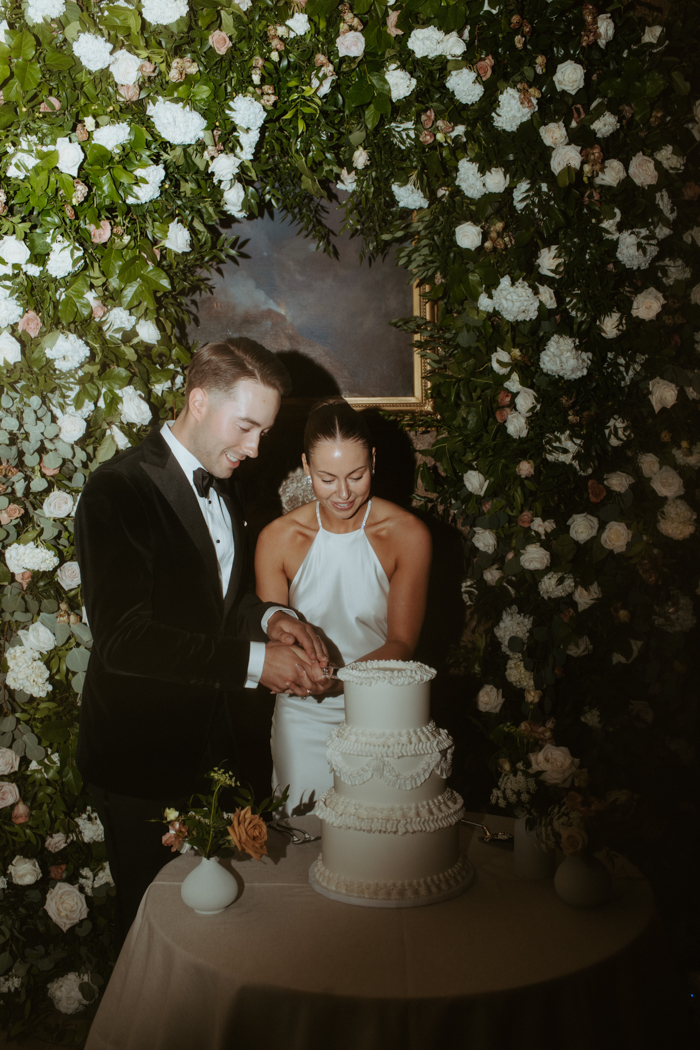 Honoring The Bride's Mom By Wearing Her Wedding Dress On The Big Day
For the ceremony, I wore my mother's wedding dress. With minor alterations, I wanted to keep the original, retro look. My mother was honored that I loved her dress so much. As for makeup, I didn't hire an artist. I wanted a very natural look.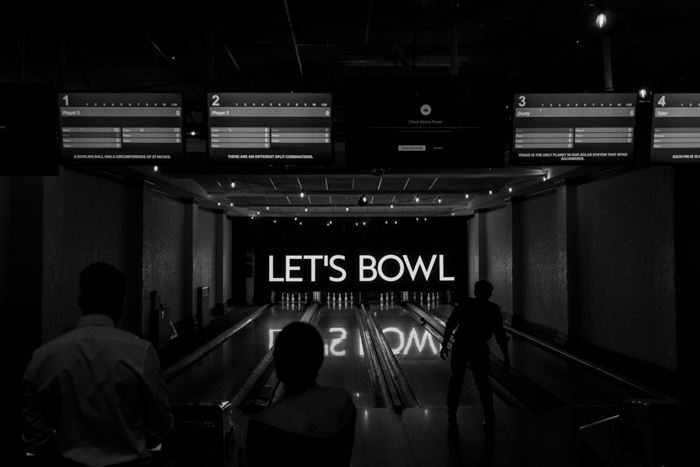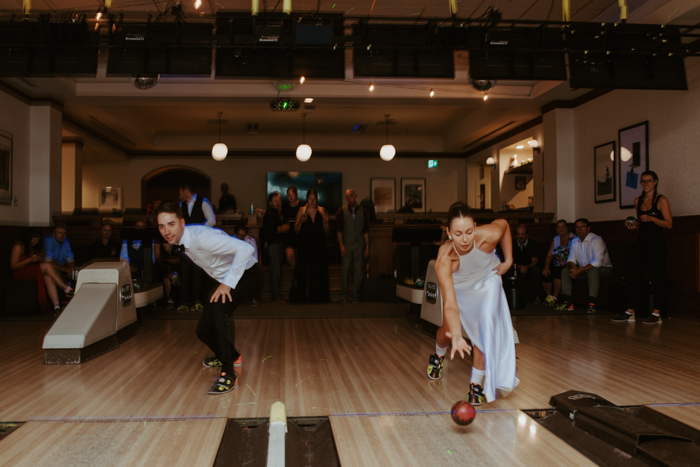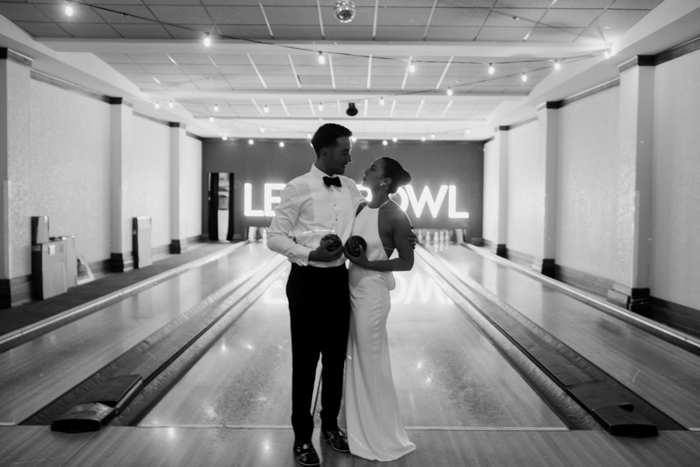 Congratulations to Tyller and Cater on their Fairmont Banff Springs wedding. A special shout-out goes to Junebug member Calyx Floral Design for bringing to life the day of their dreams. To see more incredible weddings they transformed with stunning floral creations, check out their profile in our directory of the best wedding florists from around the world. Lastly, we're so thankful that Junebug member Parfait Productions was able able to capture their special day on video!
For a timeless and romantic wedding, you can't go wrong with an enchanting venue, lush florals and greenery, and meaningful personal touches. These wedding details have stood the test of time and will always be in style. If you and your partner envision an elegant celebration, take a look at our planning and budget guides to help you get started!