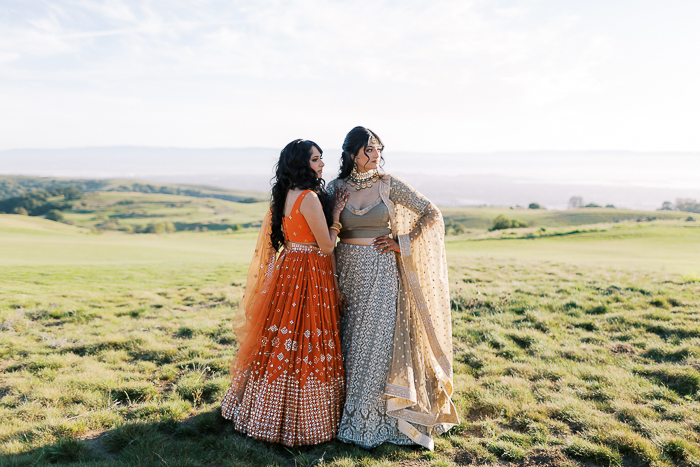 After five years together and an epic Hawaii proposal, Deepa and Gauri couldn't wait to tie the knot and have the extravagant Indian wedding they dreamed of with their loved ones. After many changes due to the pandemic, the two brides faced another hurdle—finding a Hindu priest to perform the ceremony. But all the stars aligned, and everything came together at the right time. With the help of B Beloved Events, the pair celebrated their big day their way, proving that love indeed transcends all barriers.
With its lush landscapes and luxurious ballrooms, the Hayes Mansion was the perfect venue for their multi-day celebration. Their pre-wedding ceremonies were bursting with color, joy, and fun—from the festival-like atmosphere to the cheerful florals and parasol-themed decor., The swoon-worthy outdoor ceremony was a fairytale come to life, featuring a lush floral aisle leading up to a stunning mandap. And with all the thought they put into those celebrations, it's no surprise that their ballroom reception was filled with spectacular floral installations, tablescapes filled with candlelight, and luxe gold accents.
And as if the lavish festivities weren't enough, the glowing brides were serving serious wedding fashion goals. The couple was absolutely breathtaking in their complementing ornate lehenga, each different for all of their wedding functions. Scroll down and have a look at some of the most opulent decor, unique floral arrangements, and elaborate attire–all expertly captured by Junebug member Apollo Fotografie.
The Couple:
Deepa & Gauri
The Wedding:
Hayes Mansion, San Jose, California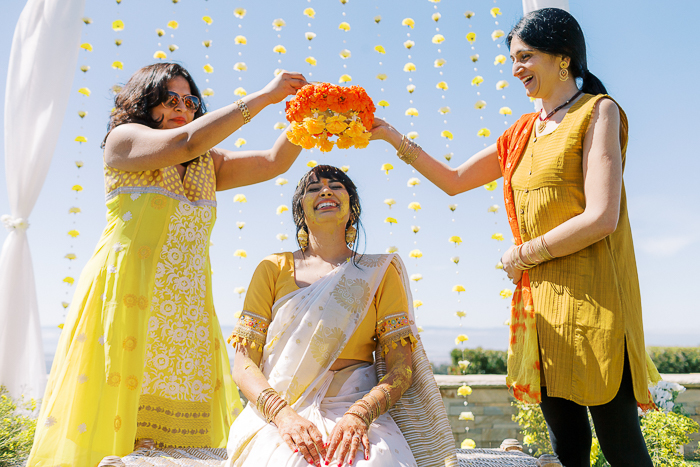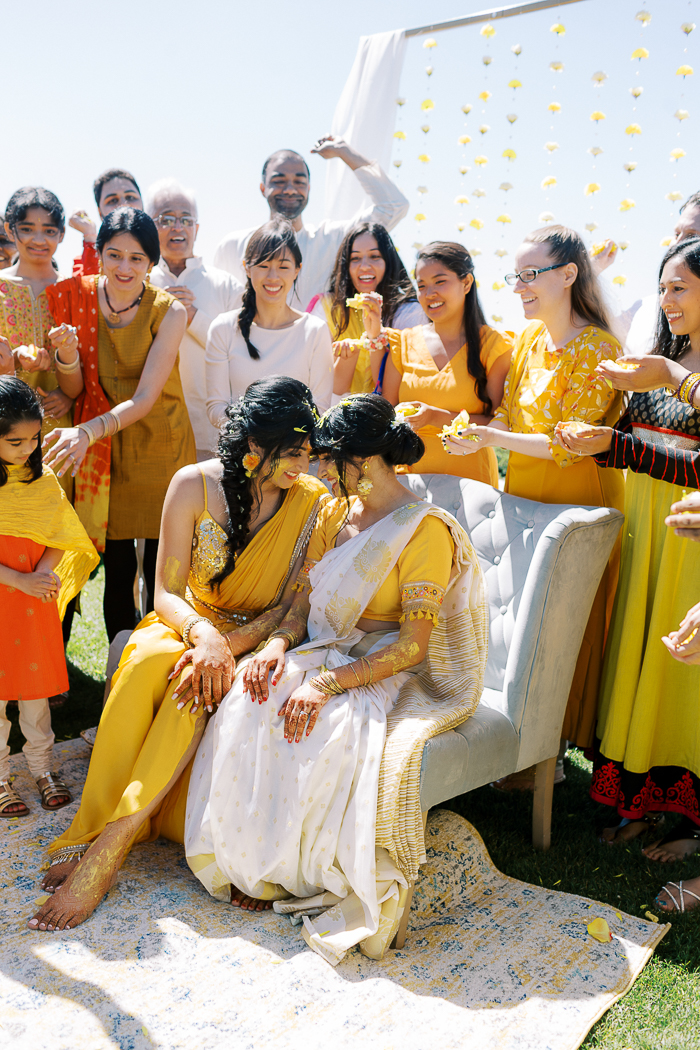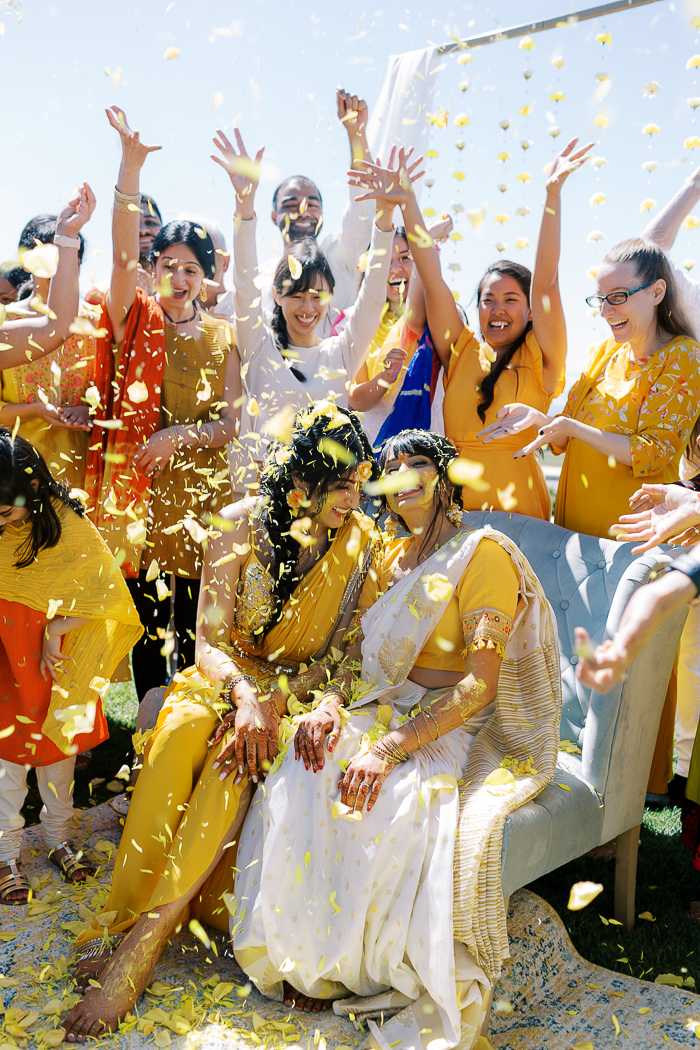 Why They Chose The Hayes Mansion For Their Extravagant Indian Wedding
After many changes due to COVID–including needing to postpone our wedding date–it gave us a chance to think about what kind of theme we really wanted. When we saw Hayes Mansion, we absolutely fell in love with the opulence and beauty of the space. The cocktail hour patio had bistro lights, the ceremony on the lawn was the perfect location, and the ballroom inside was grand.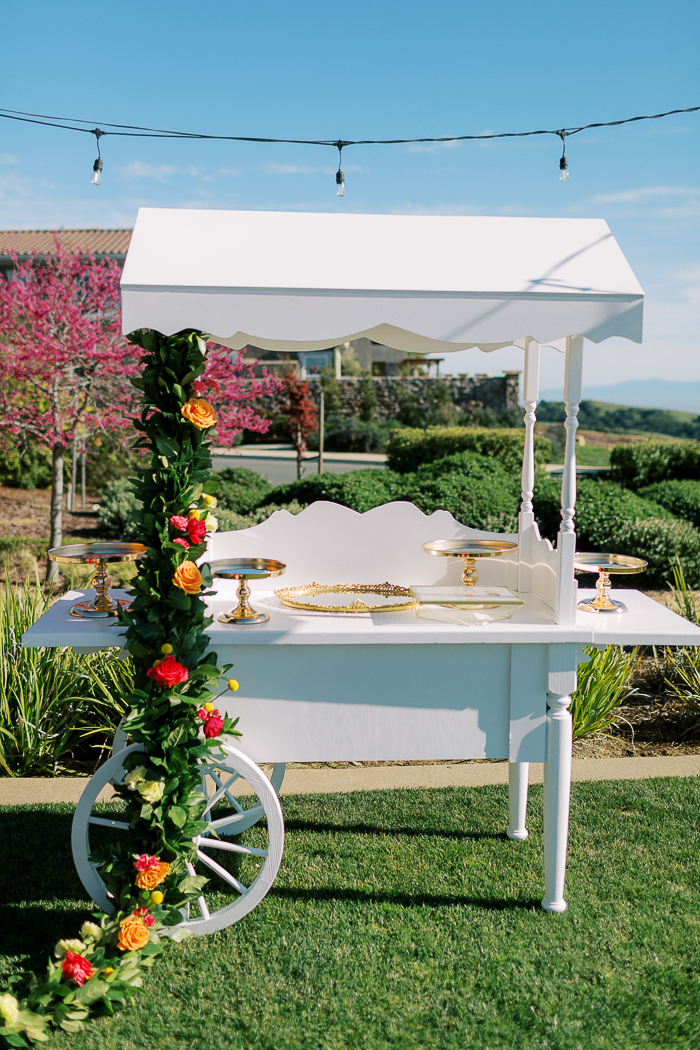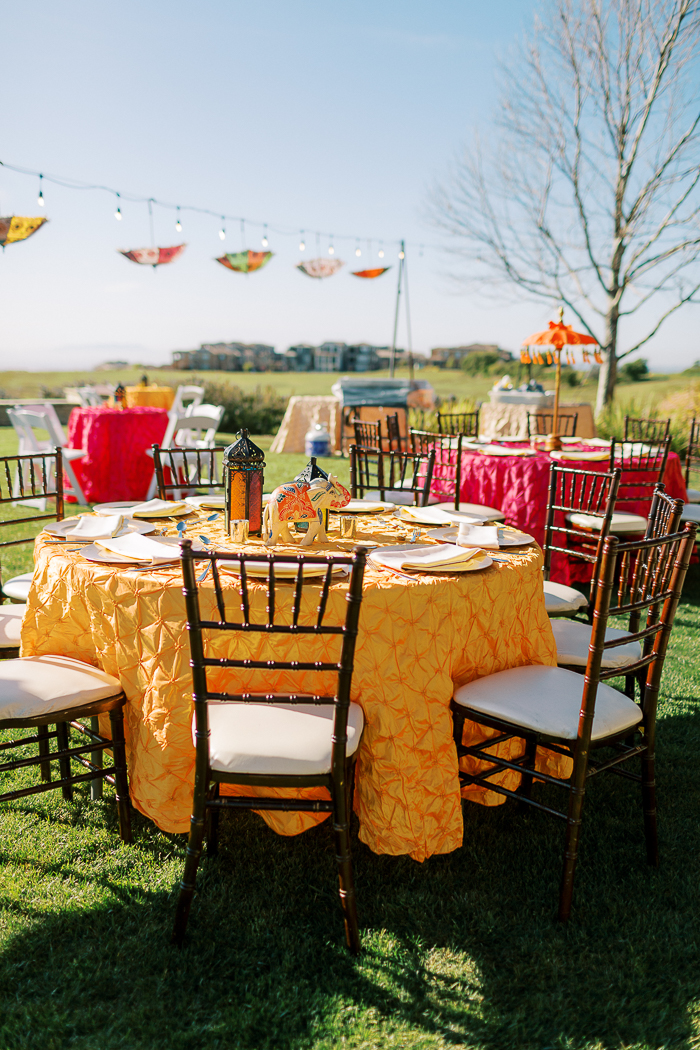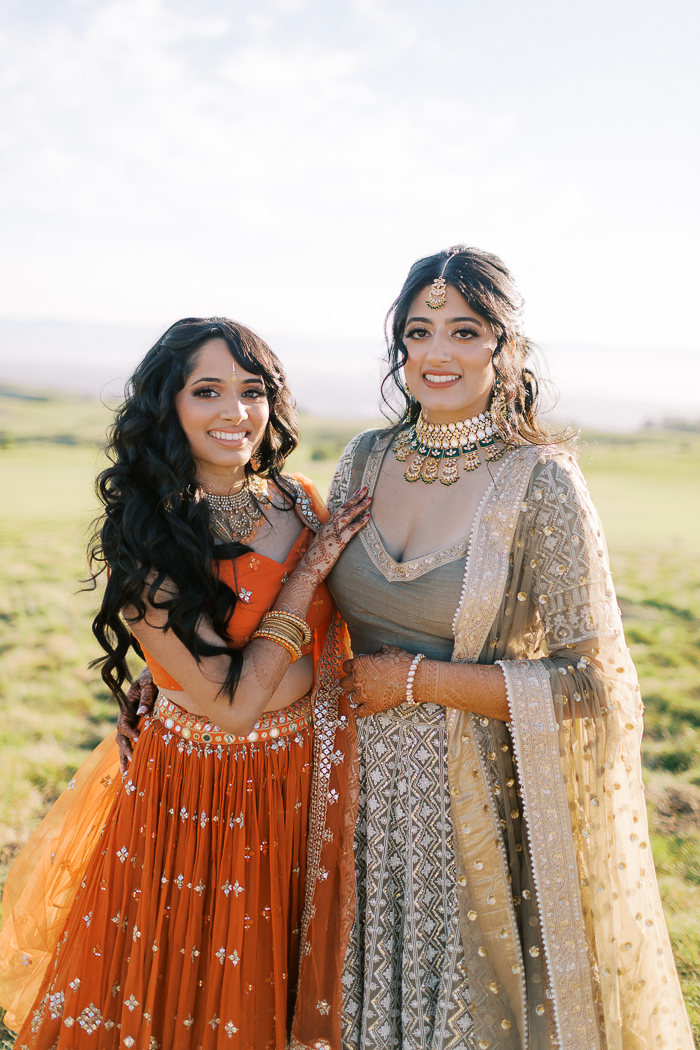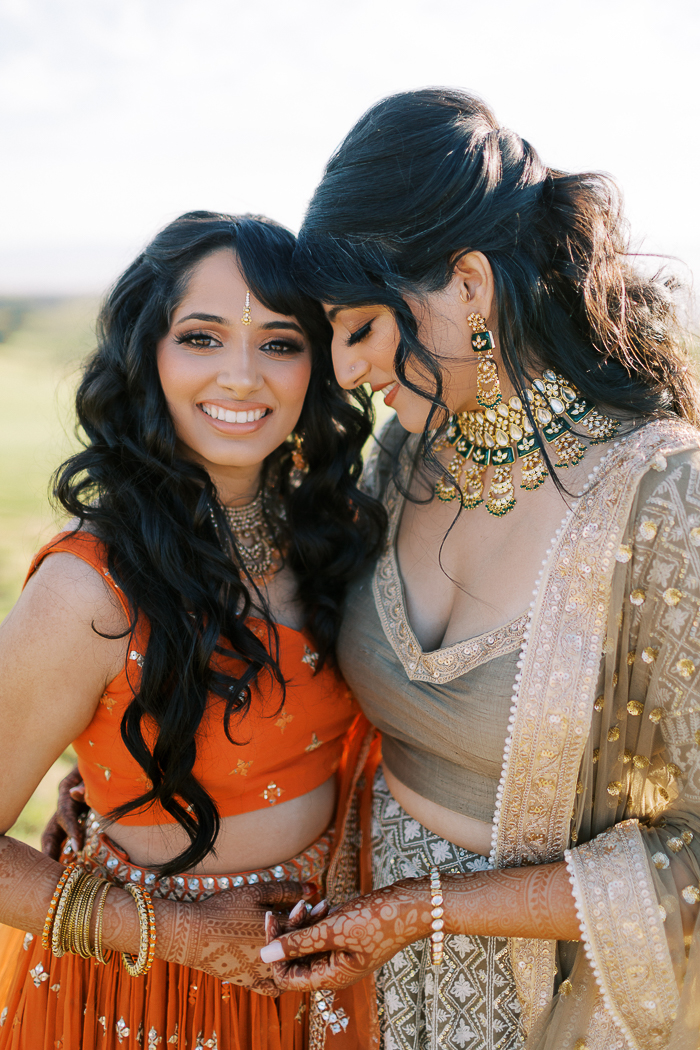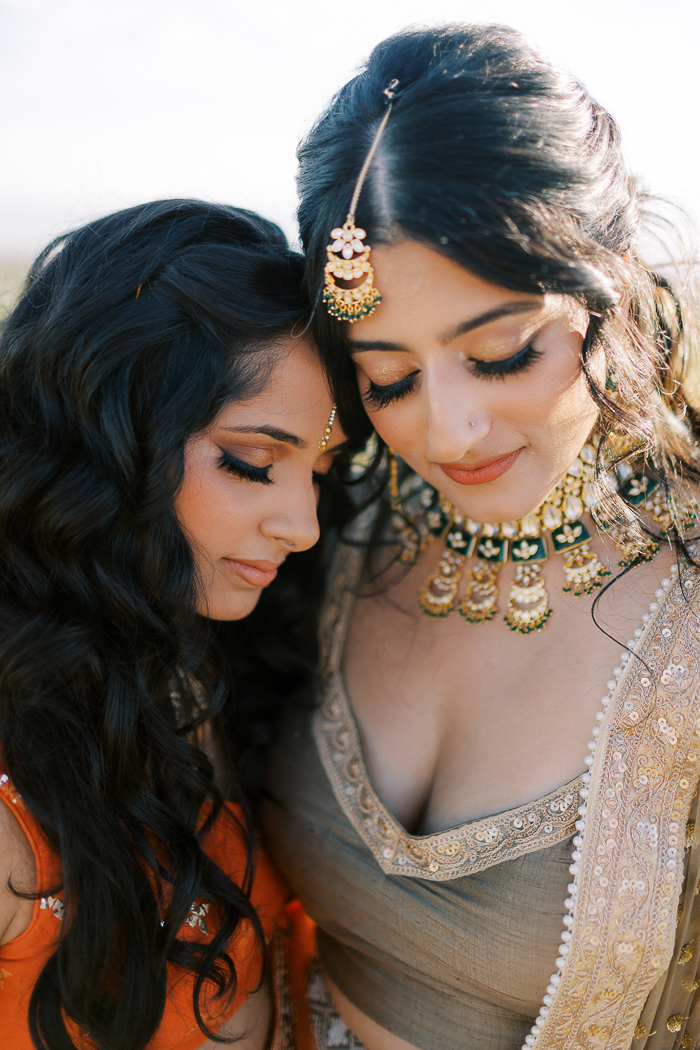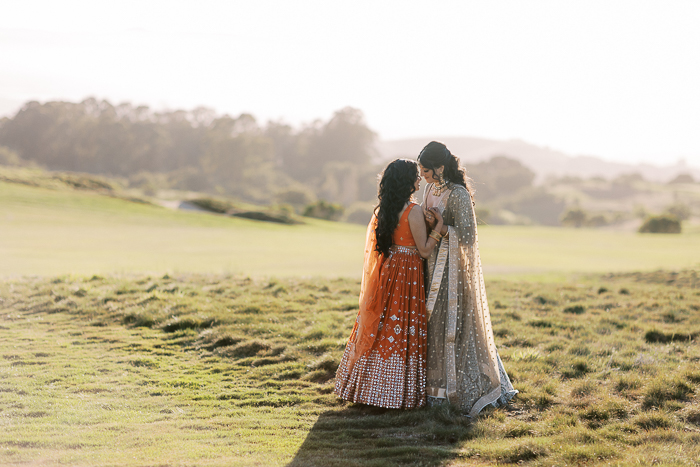 Having A Traditional Hindu Ceremony Was A Huge Win For Them
We didn't think having a traditional Hindu ceremony as a same-sex couple could be a reality, especially because we haven't really seen it done before. We had trouble finding a Hindu priest to perform. But when it all came together, this was the part we were most proud of.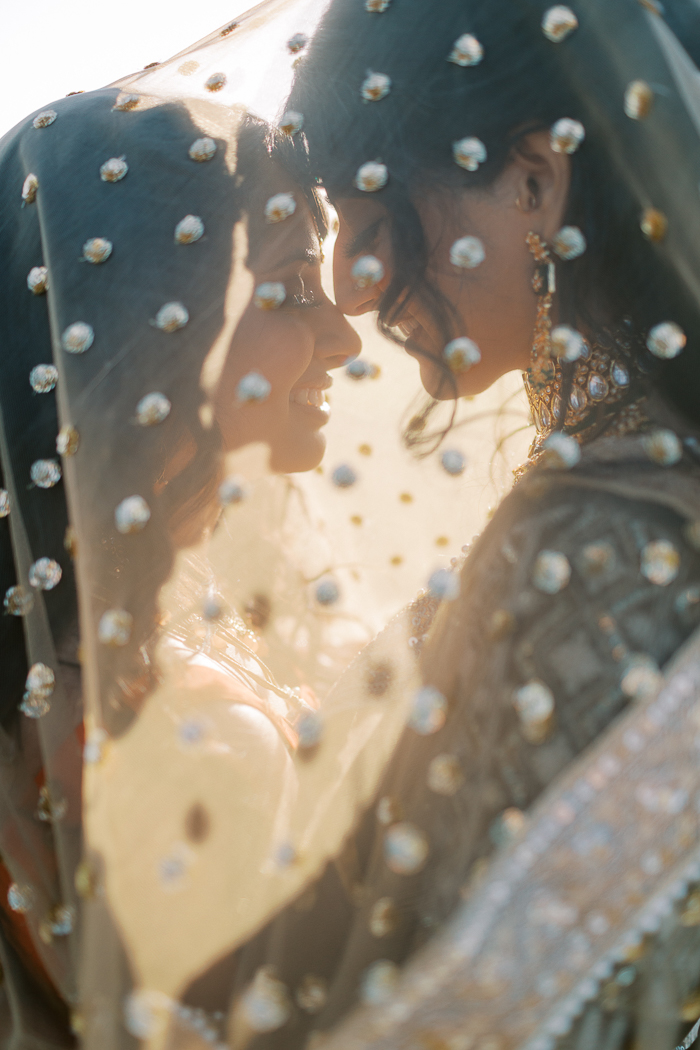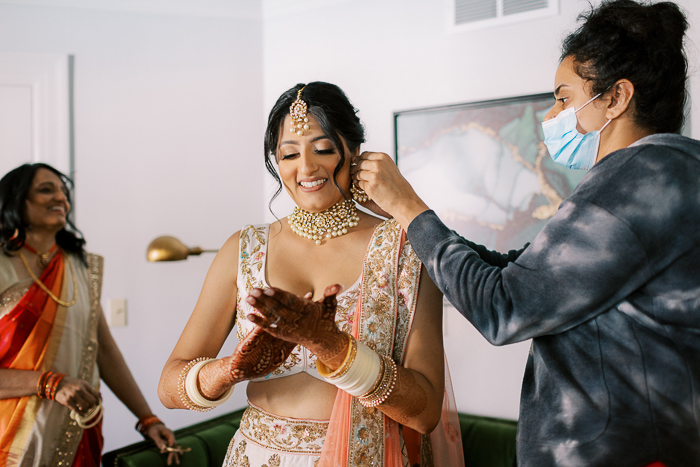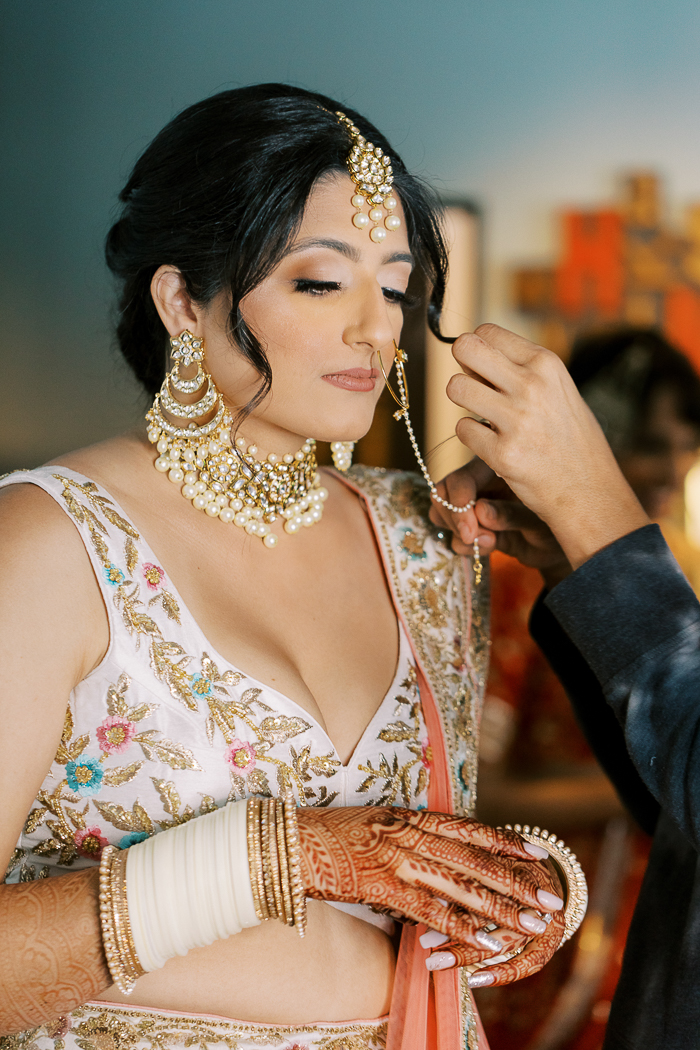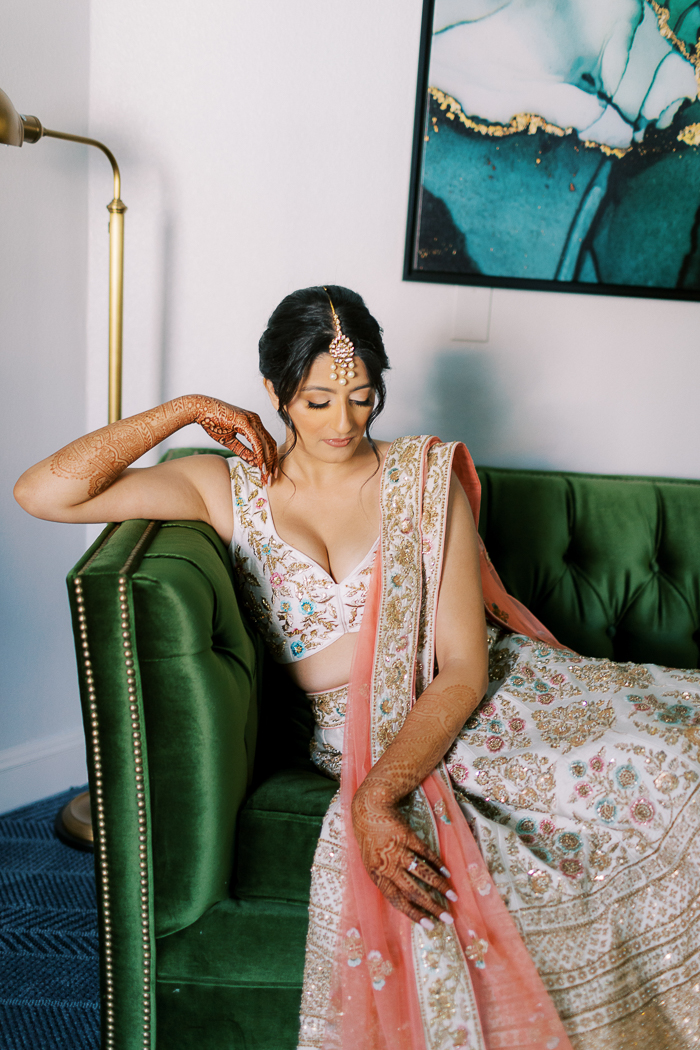 Advice From The Newlyweds: Don't Let A Few Bumps In The Road Ruin Your Celebration
Our advice is to be okay with things going wrong because they will, no matter how well you plan. Some things are just going to be out of your control. The good thing is that most people will not notice aside from you and your vendors. Try your best to go with the flow and enjoy any moments you can.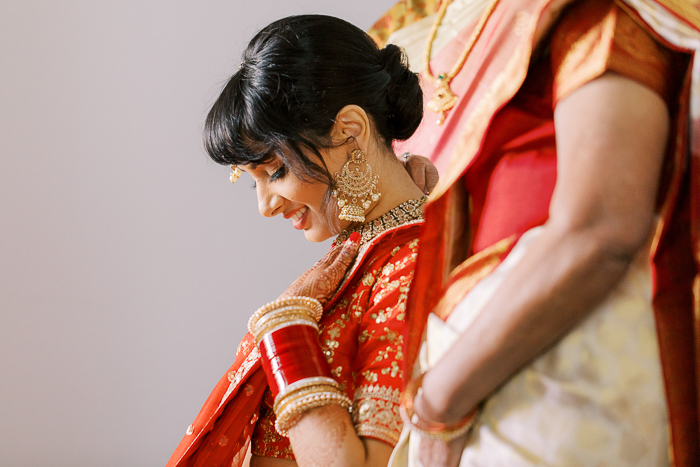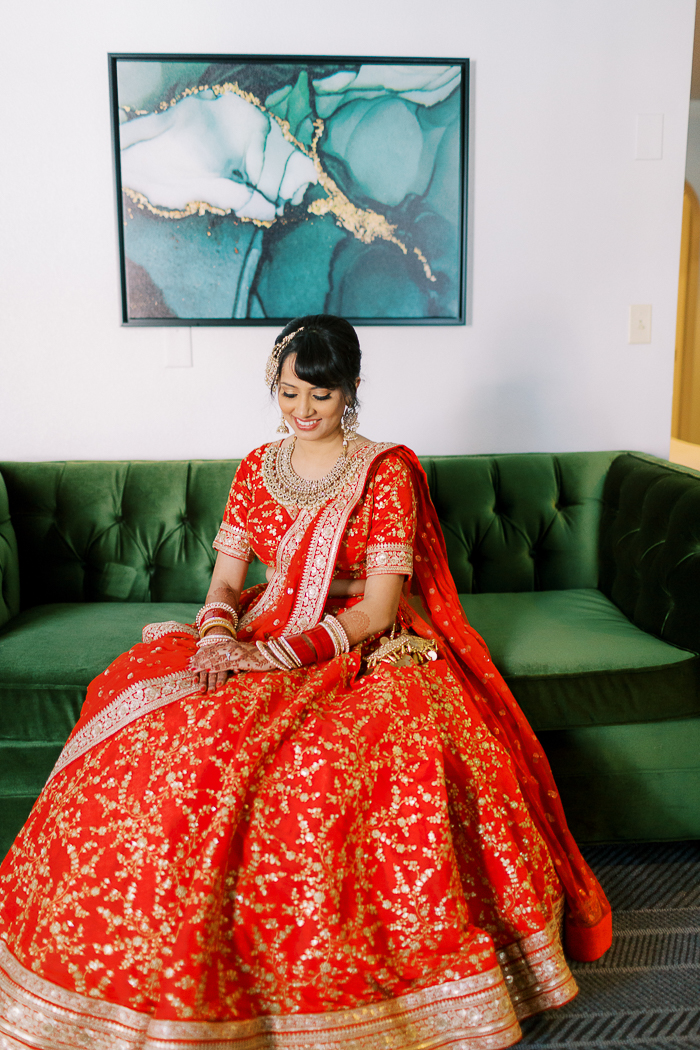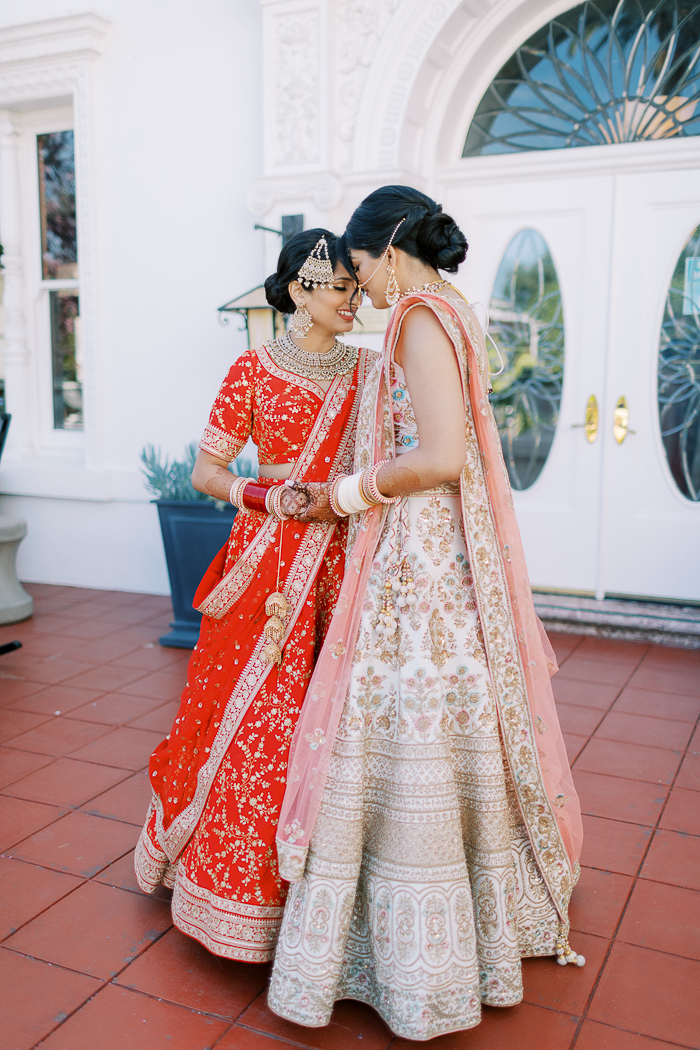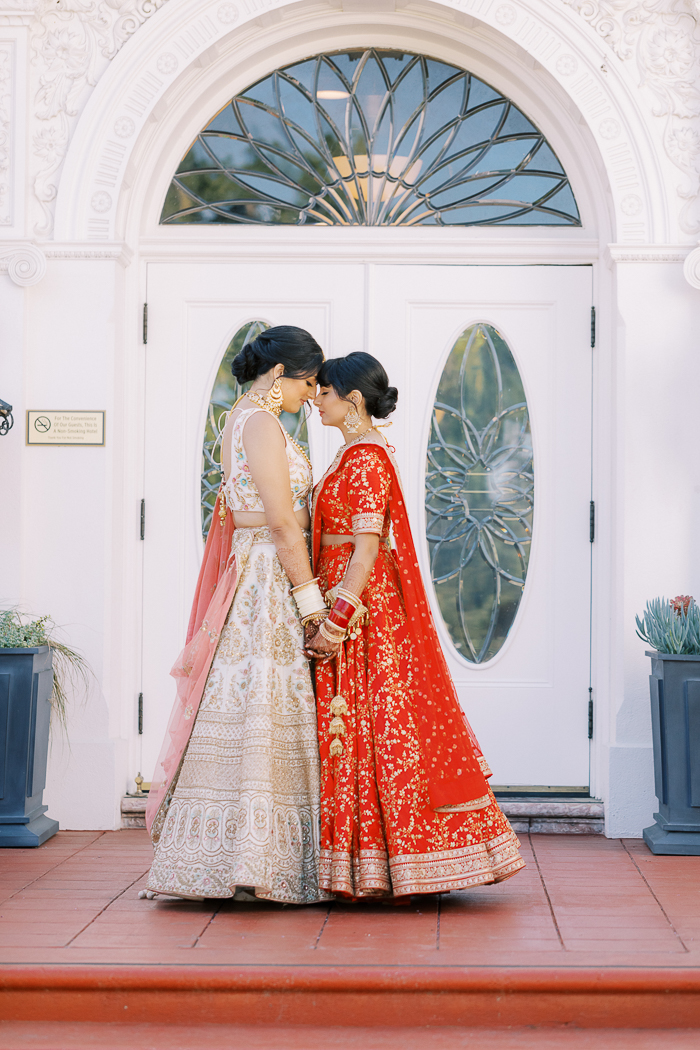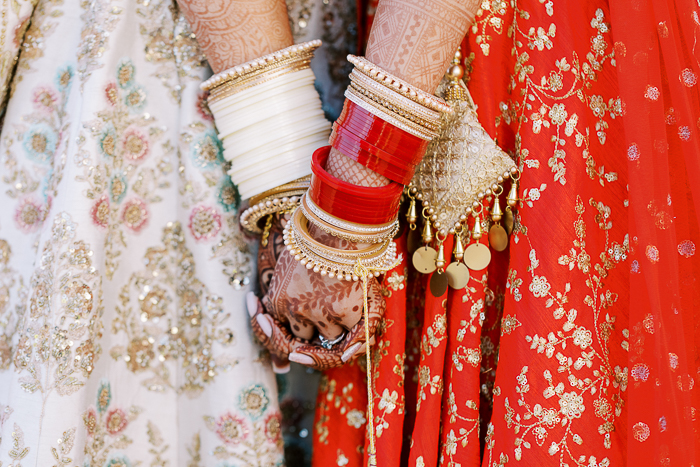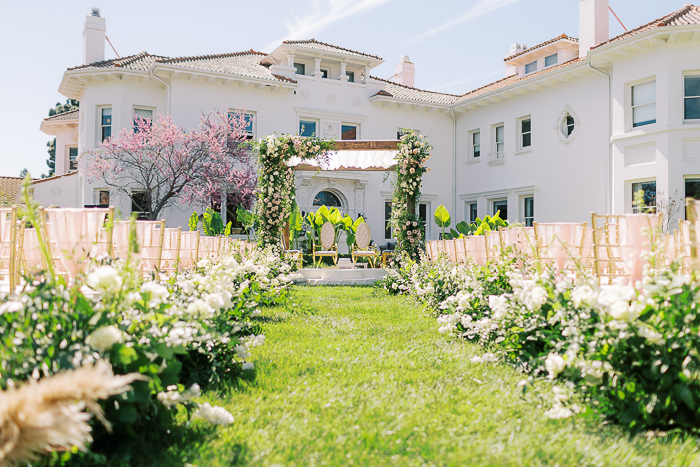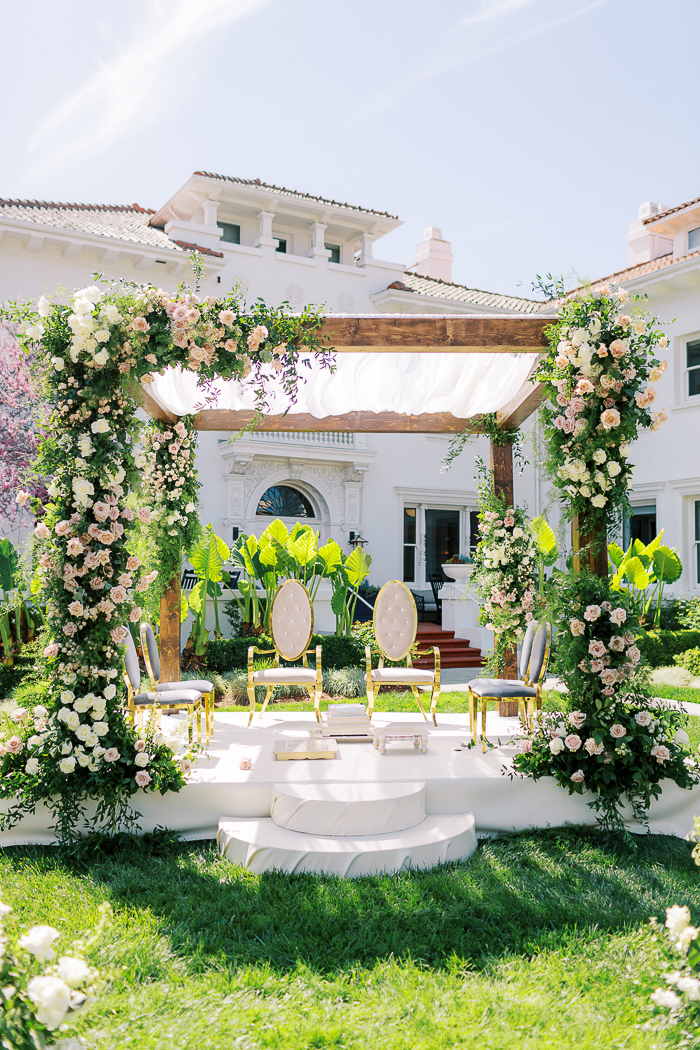 The Walk Down The Aisle Was The Most Unforgettable Moment
Walking down the aisle is when everything truly felt real. Time seemed to slow down after a lot of chaos behind the scenes. We both really soaked up the moment when walking down the aisle, seeing all our loved ones in the audience and our beautiful mandap waiting for us.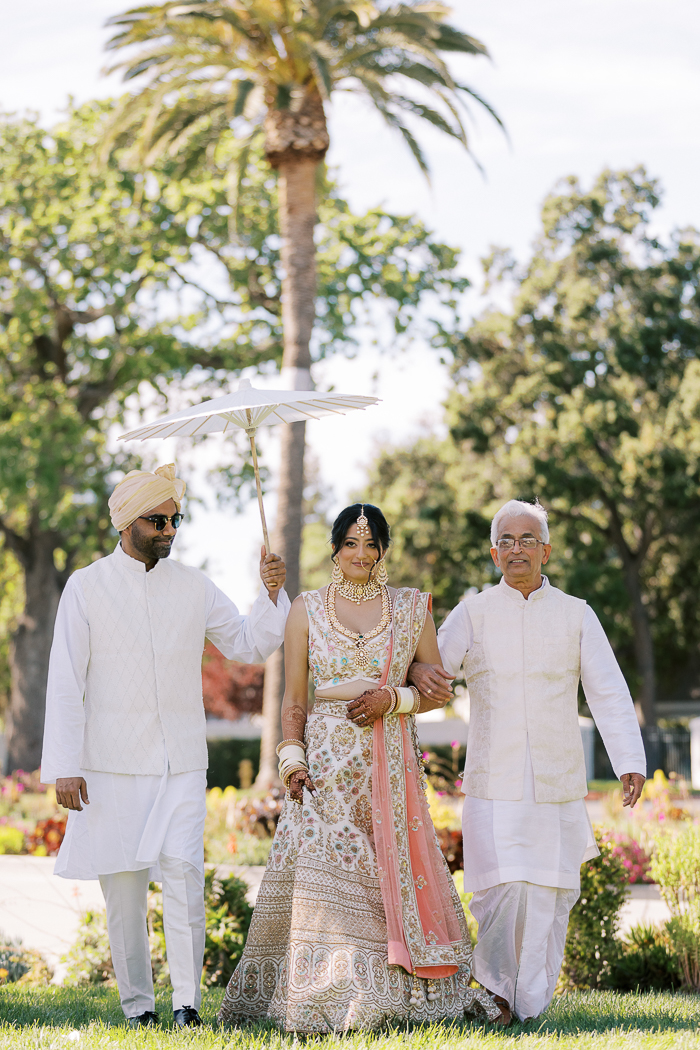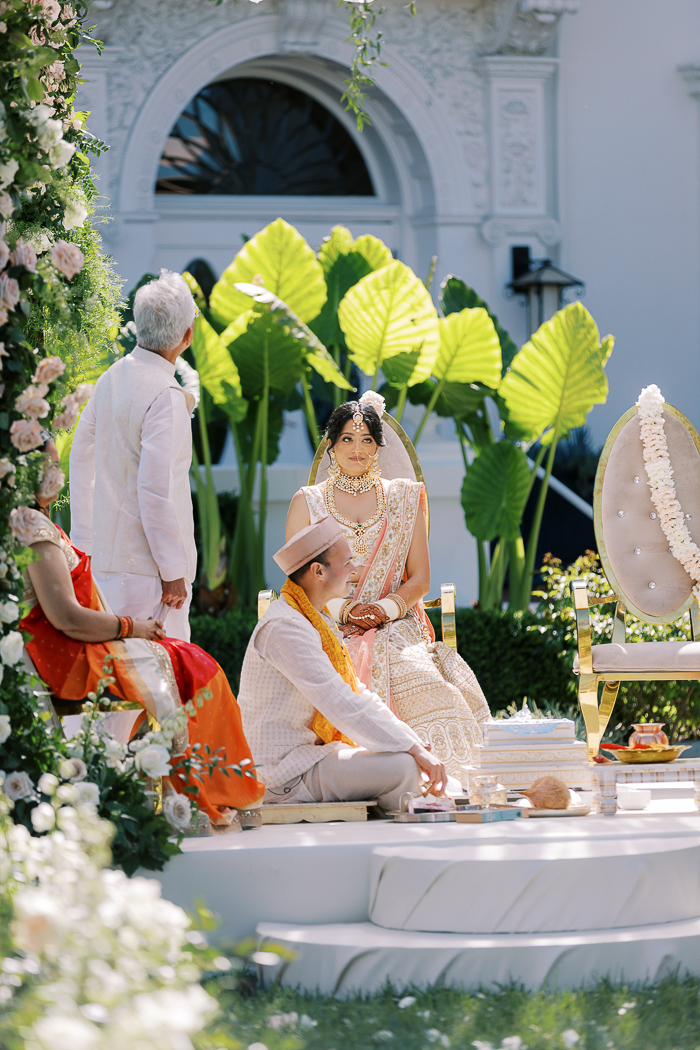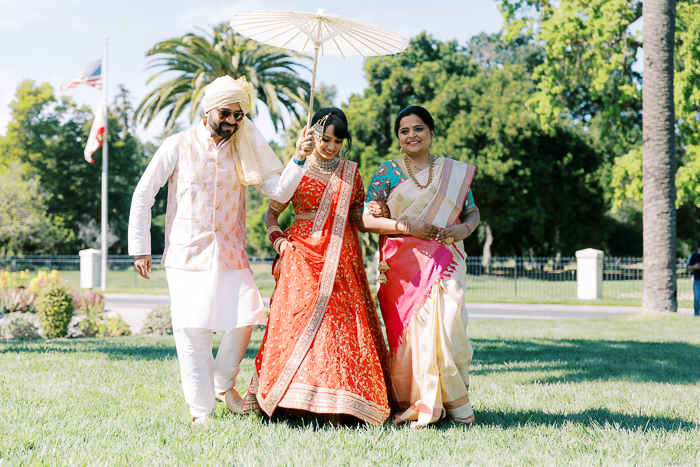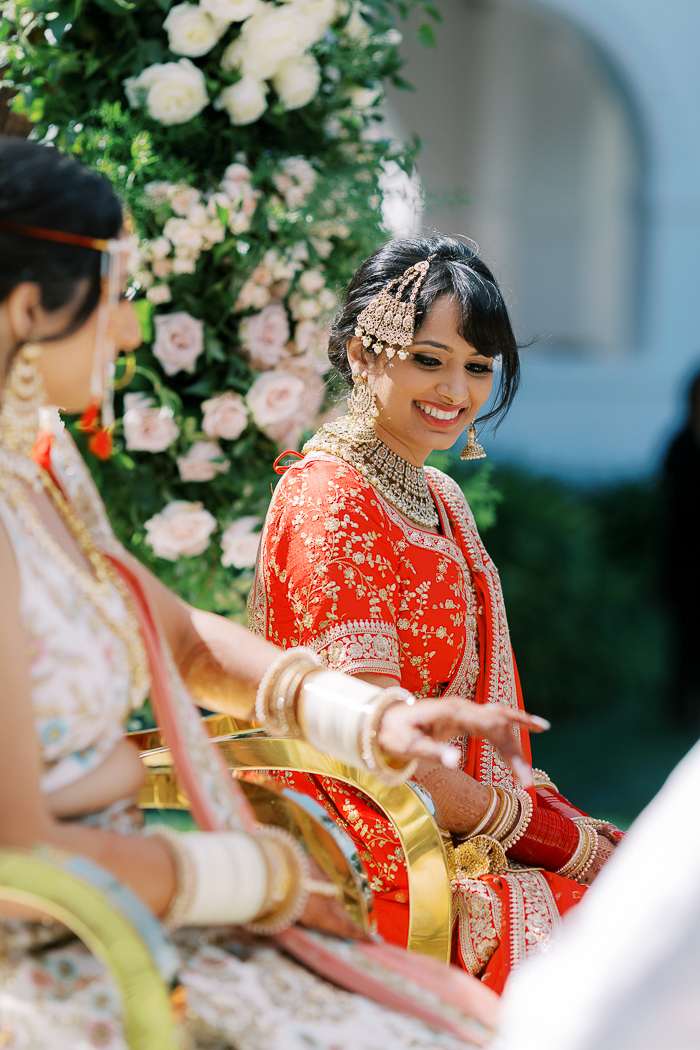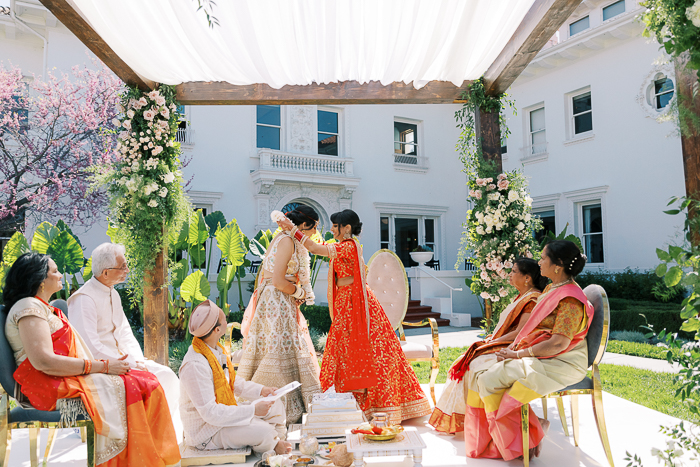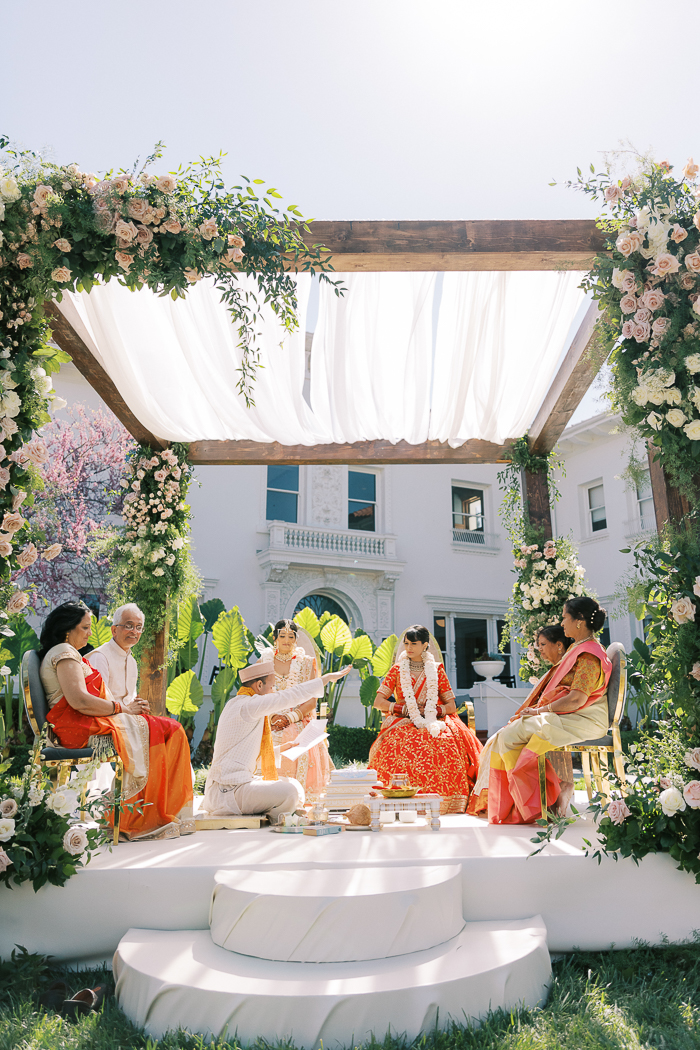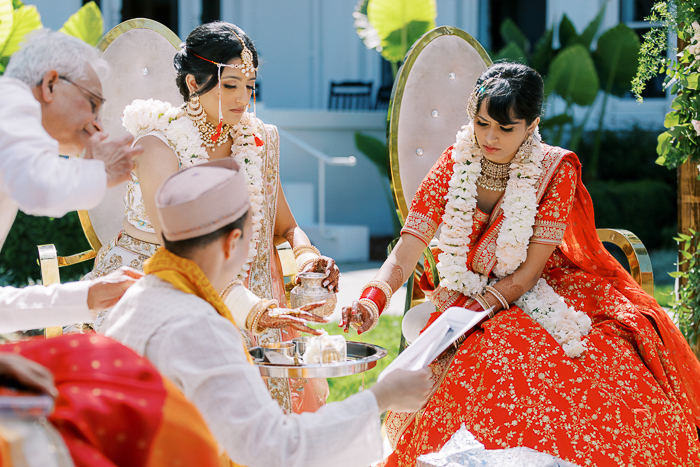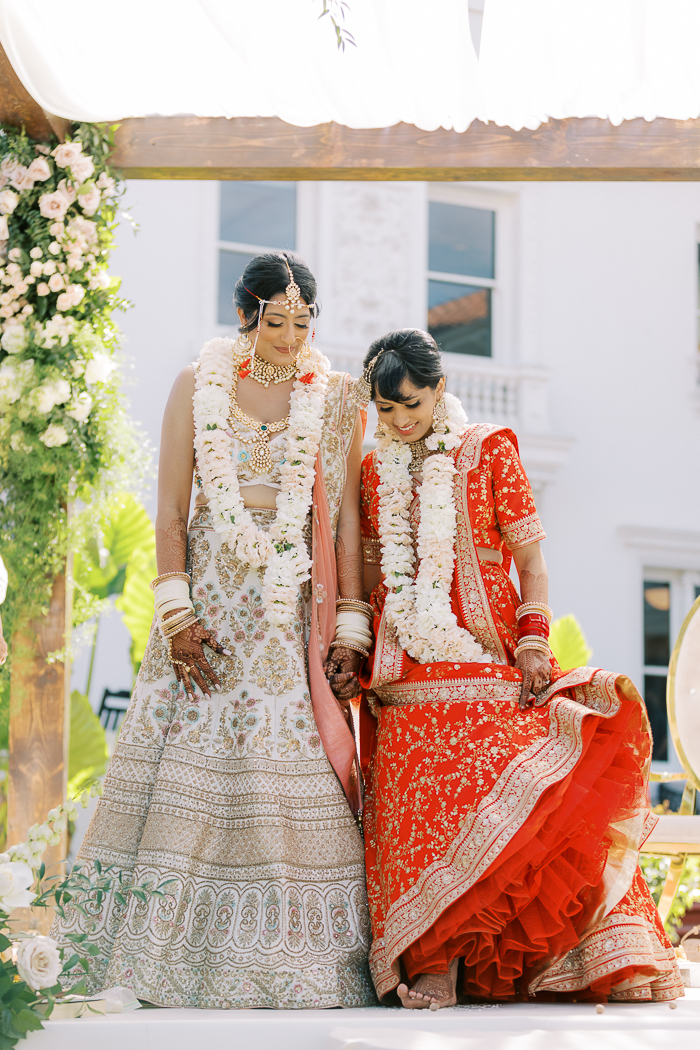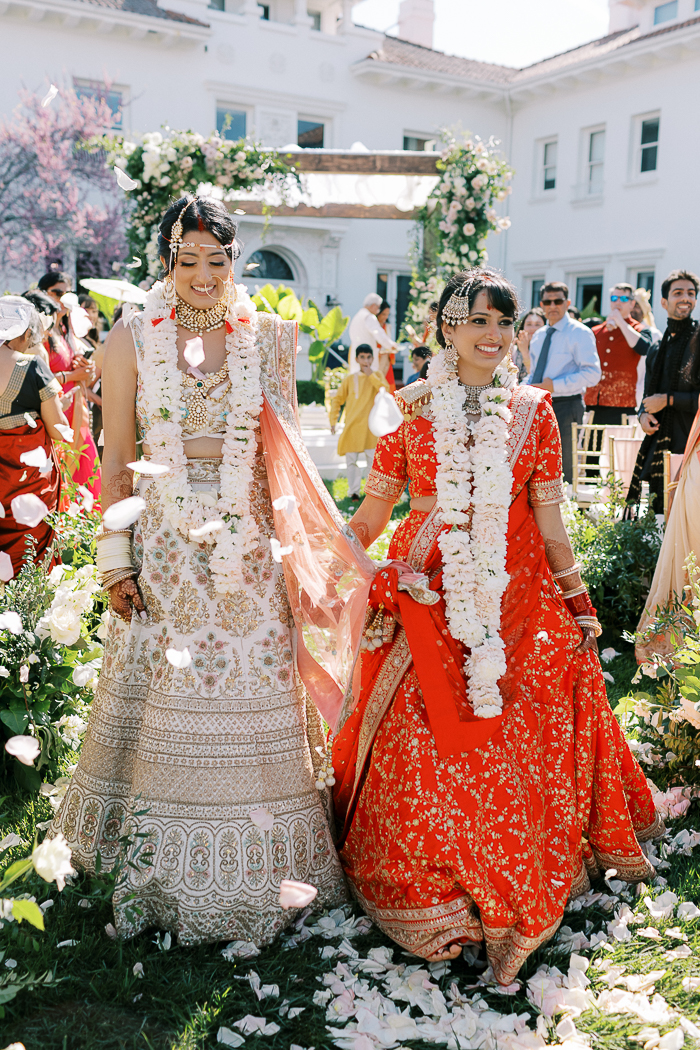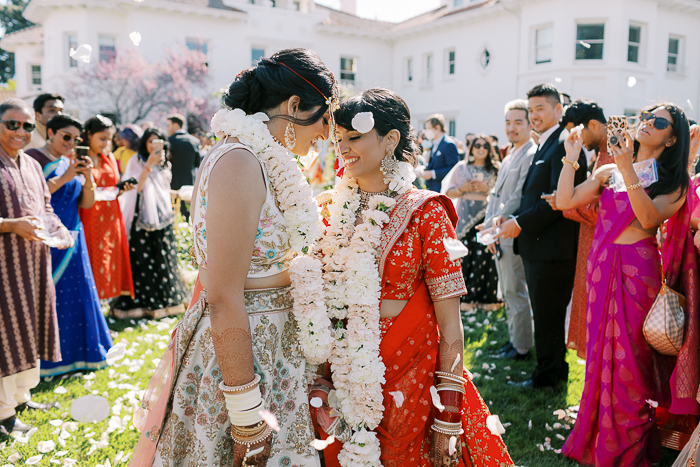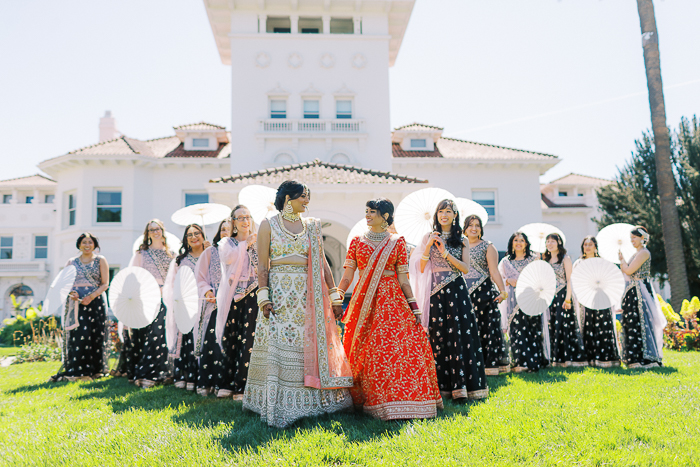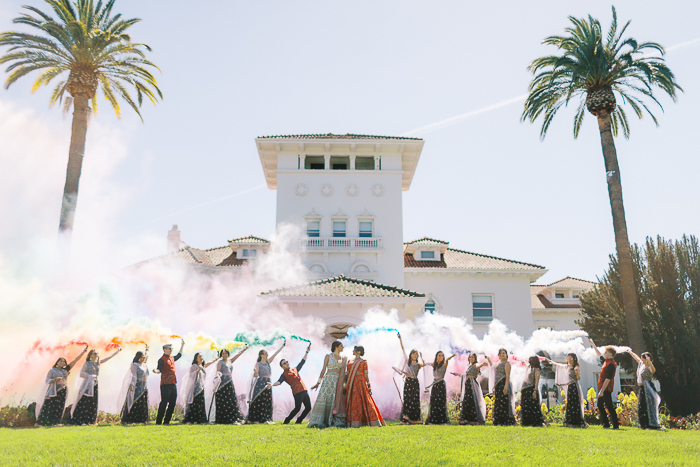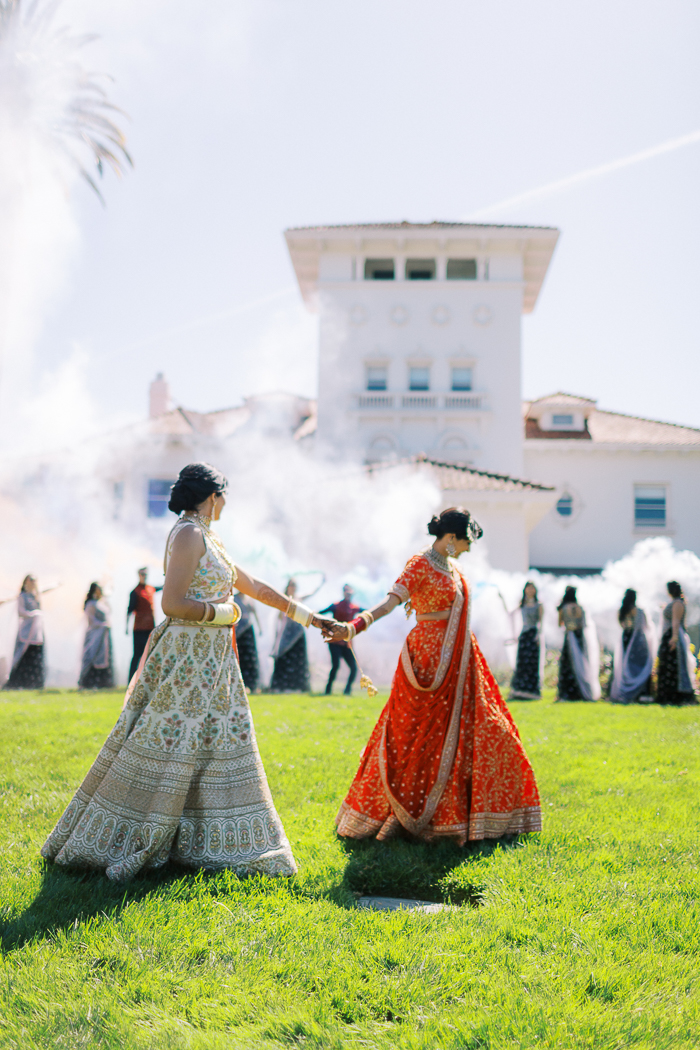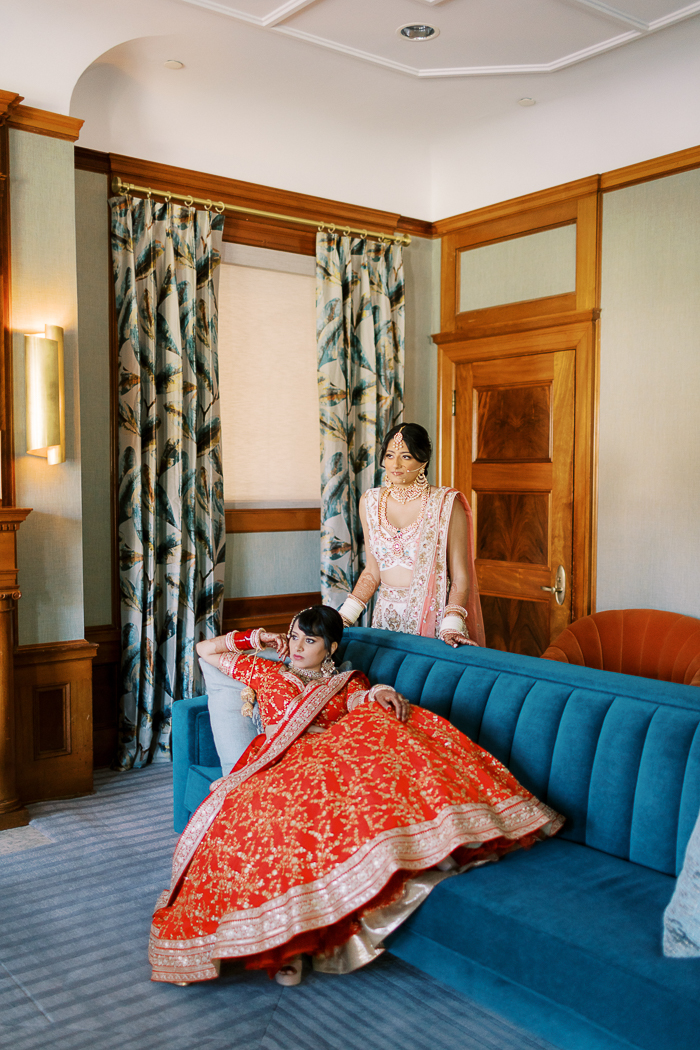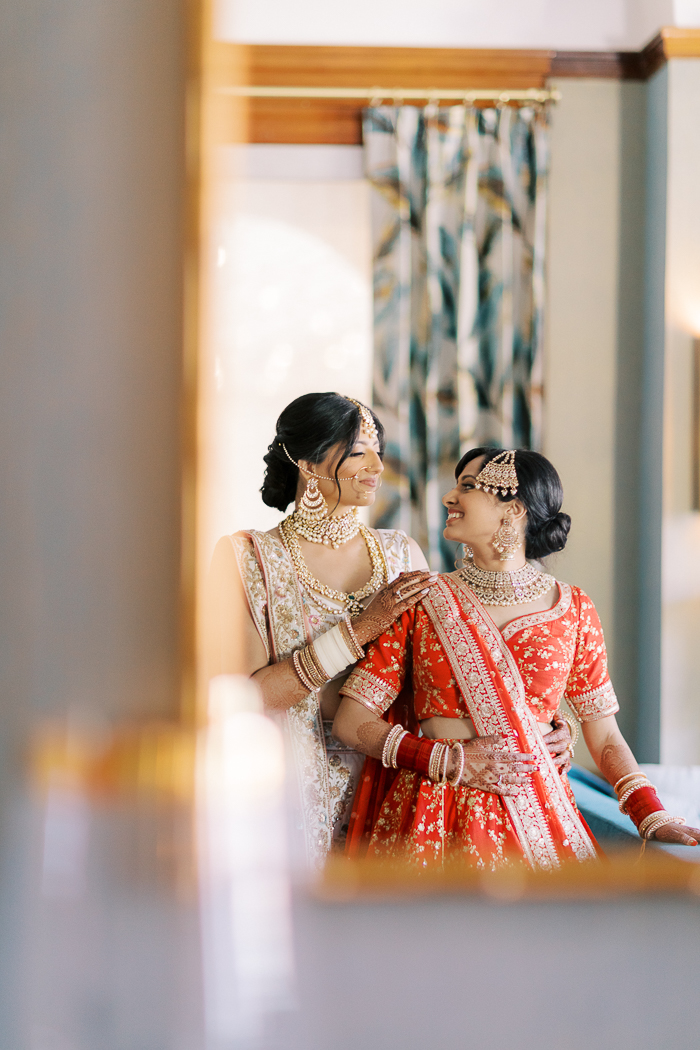 DIY Welcome Table With A Photo Guestbook
We decided to DIY our welcome table for our reception. We knew we wanted a photo guest book instead of just a standard guestbook. We got a Fujifilm Instax camera, plenty of film packs, and laid everything out for our guests to use. It was a huge hit, and it felt great knowing we had created that ourselves.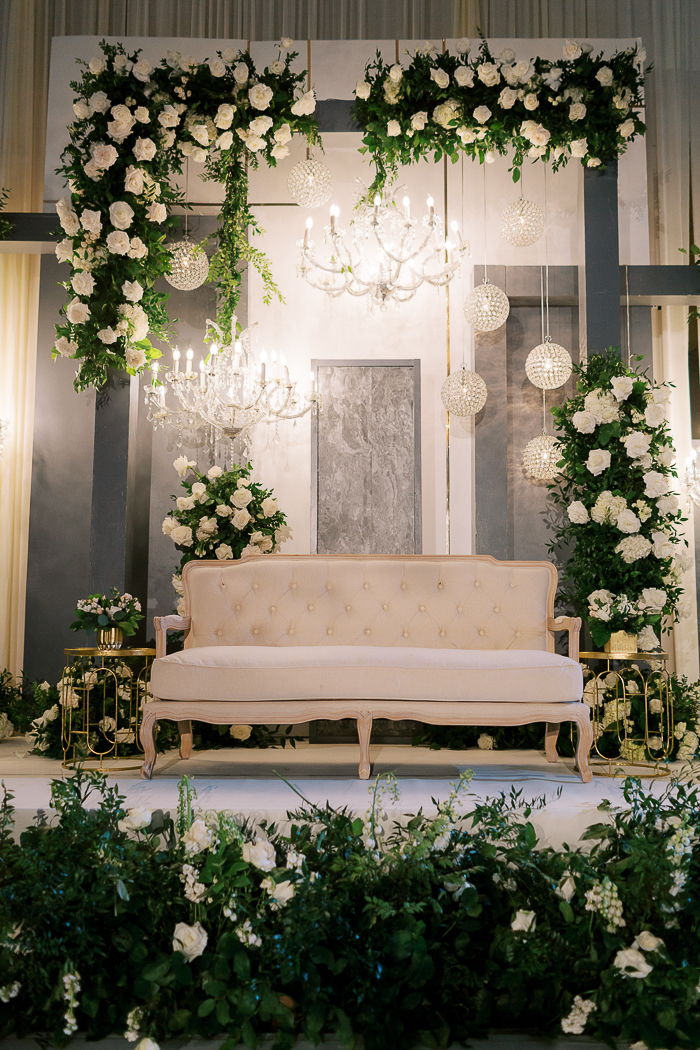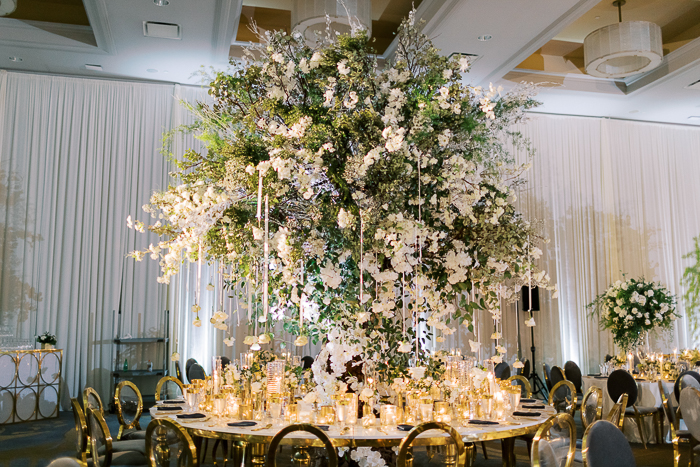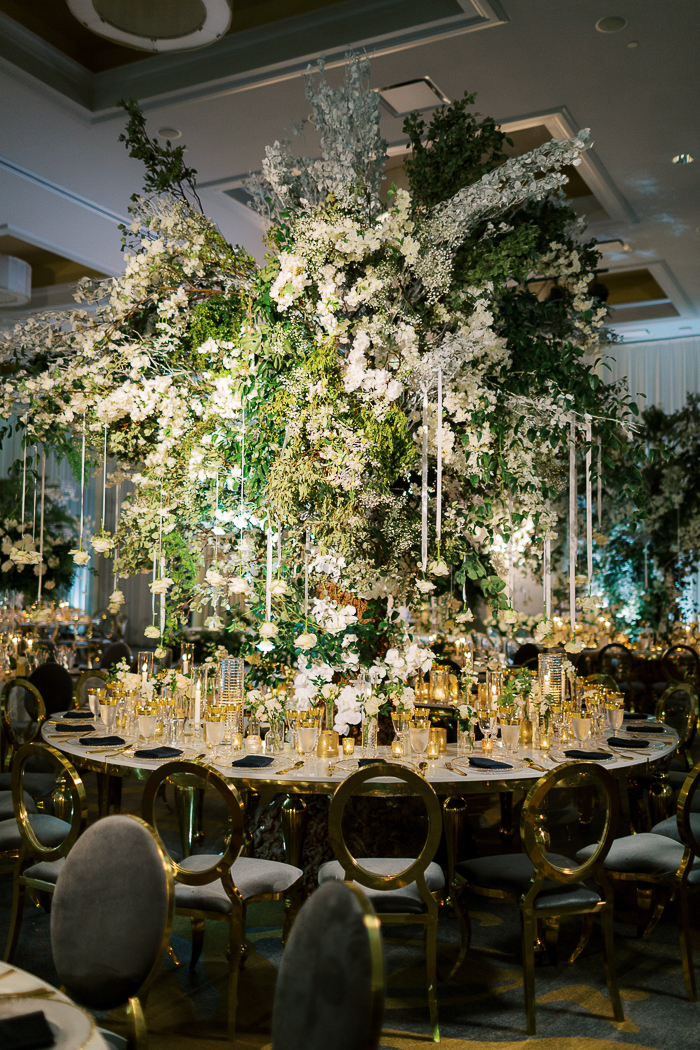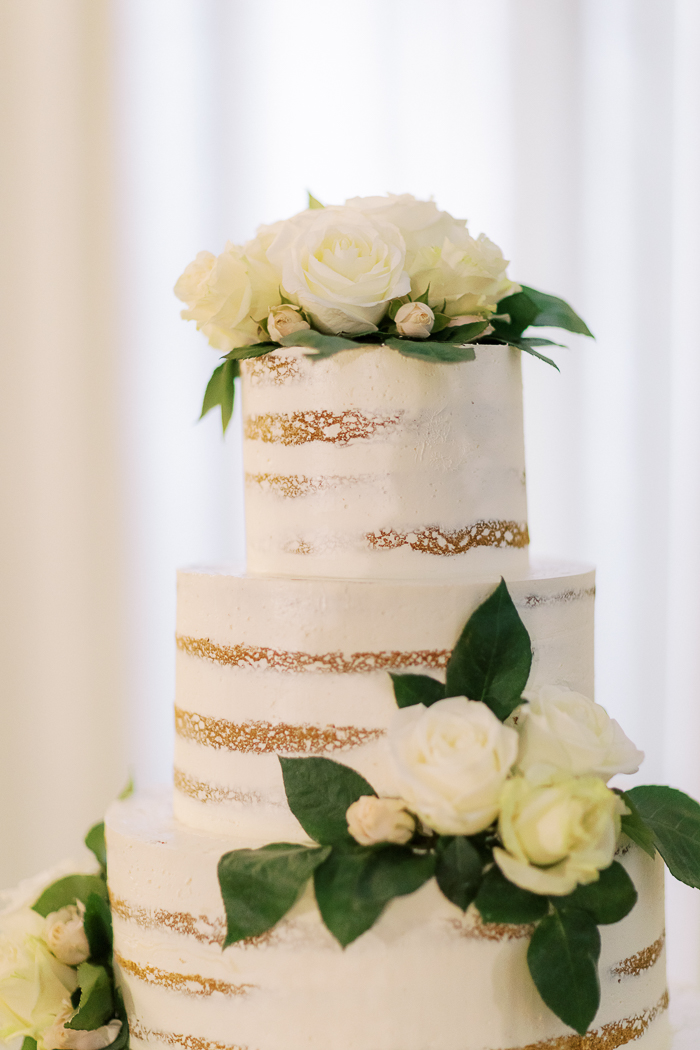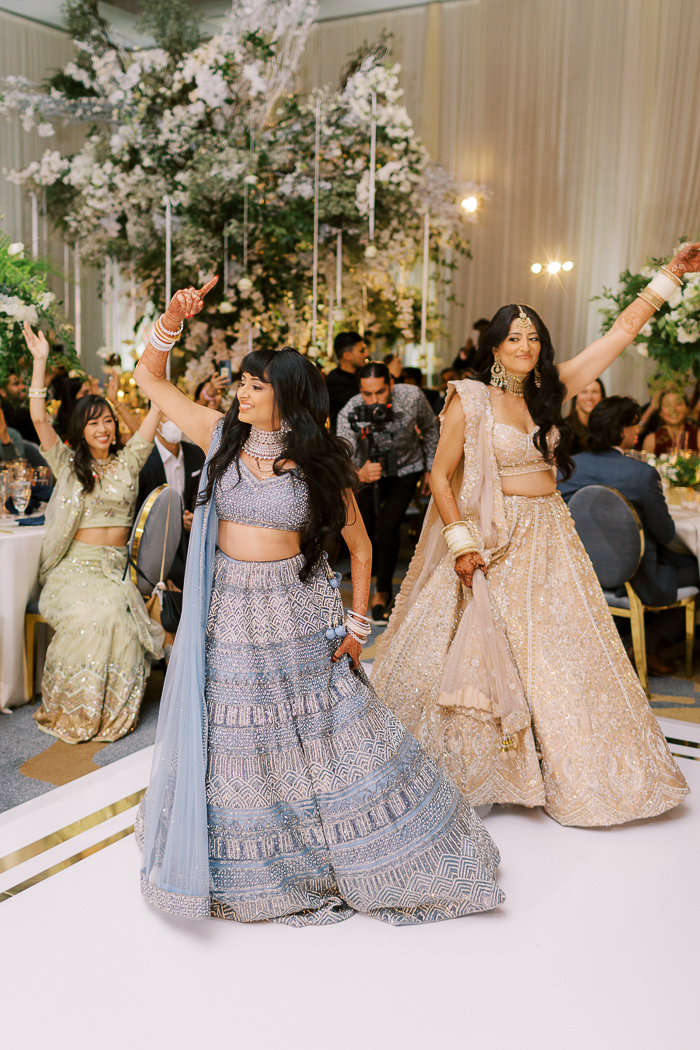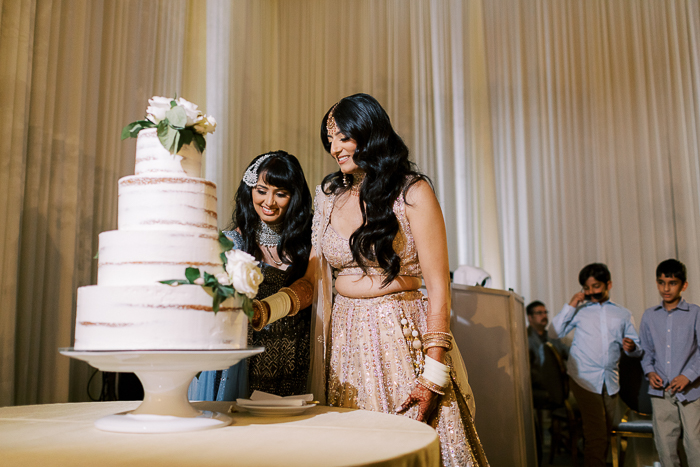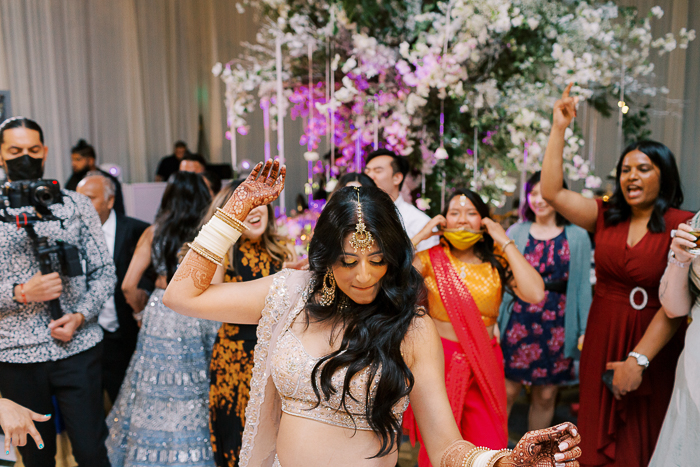 Congratulations to Deepa & Gauri on their extravagant Indian wedding at Hayes Mansion. And a big thank you to Junebug member Apollo Fotografie for capturing all the intimate and vibrant moments that showcase their love! For more wedding inspo, check out their profile in our directory of wedding photographers from around the world.
When it comes to putting together a luxurious multi-day wedding like this one, it's crucial to have an experienced team by your side to bring all the elements together seamlessly. With the right team of professionals, anything is possible!