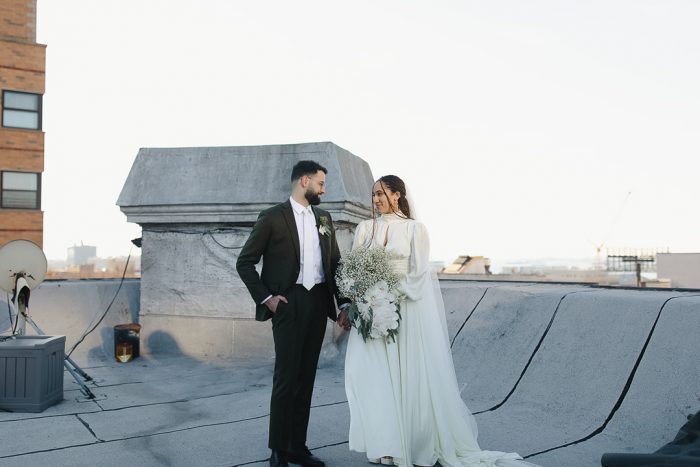 Tiana and Pedro's Santo Bruklin intimate wedding effortlessly blended timeless elegance with eclectic and vintage touches, resulting in a classy and chic atmosphere. And with the invaluable support of friends and family, they undeniably achieved that goal. Every element of the wedding, from the dreamy florals to the cool fashion, seamlessly intertwined.
Their intimate affair took place at their favorite restaurant in New York City. The covered backyard had a refreshing spring vibe, adorned with lots of greenery. What made it even more enchanting were the floating floral clouds. The same space was cleverly prepared for both the ceremony and reception, with rows of tables adorned with delicate baby's breath centerpieces and black table settings that were a striking contrast against the pristine white table covers. The romantic atmosphere was further enhanced by the warm glow of candles and twinkling string lights.
If you're a fan of simple elegance with a touch of retro and eclectic charm, you'll love scrolling through these photos captured by Ruby Olivia. Be sure to take note of these creative ways to say "I do" that you can use as inspiration for your own celebration.
The Couple:
Tiana and Pedro
The Wedding:
Santo Bruklin, Brooklyn, New York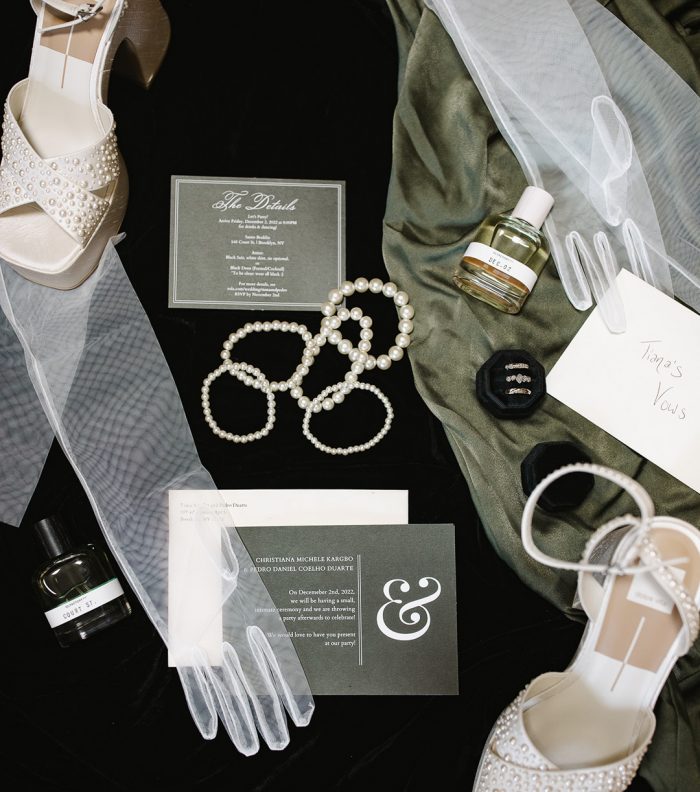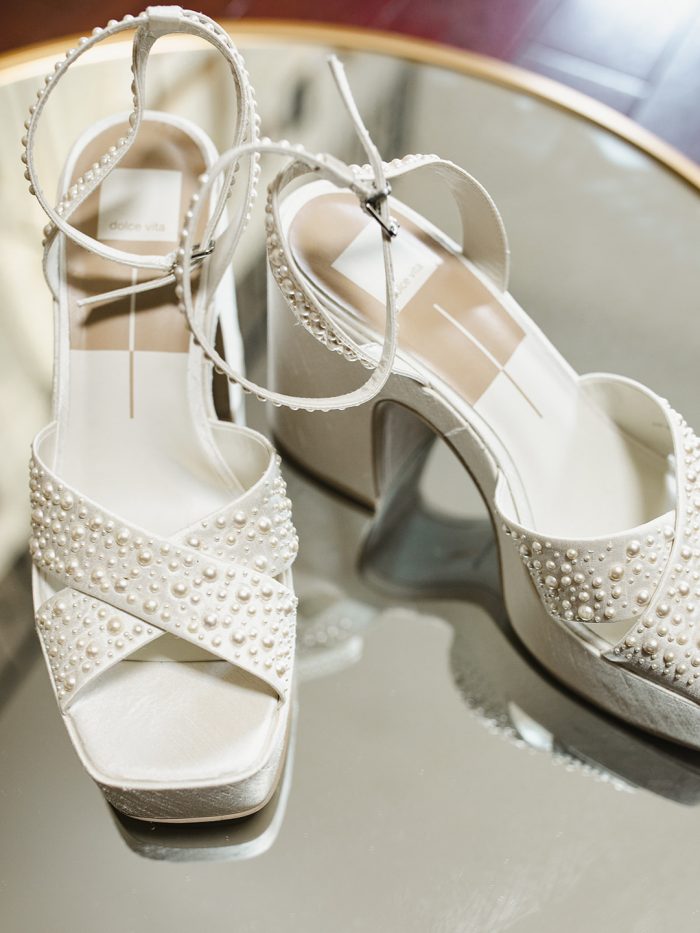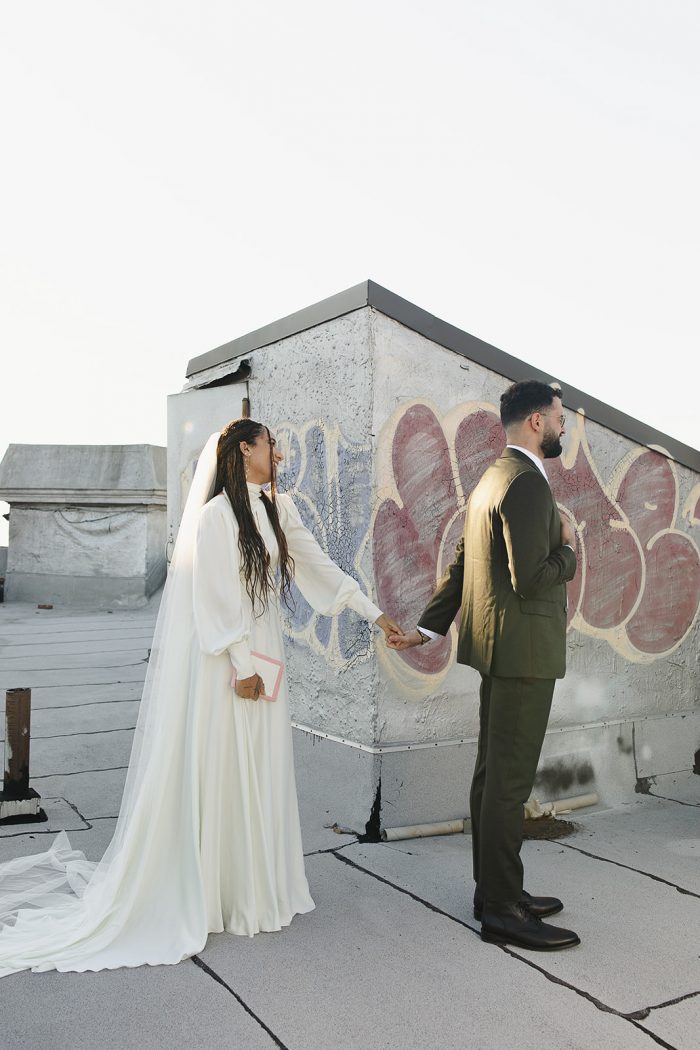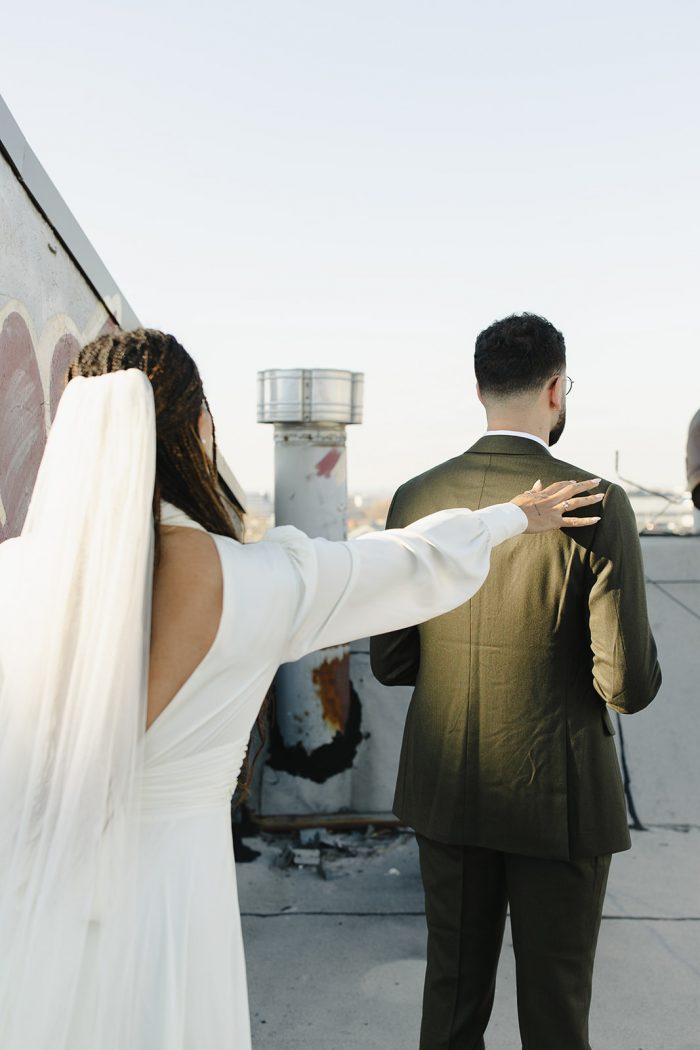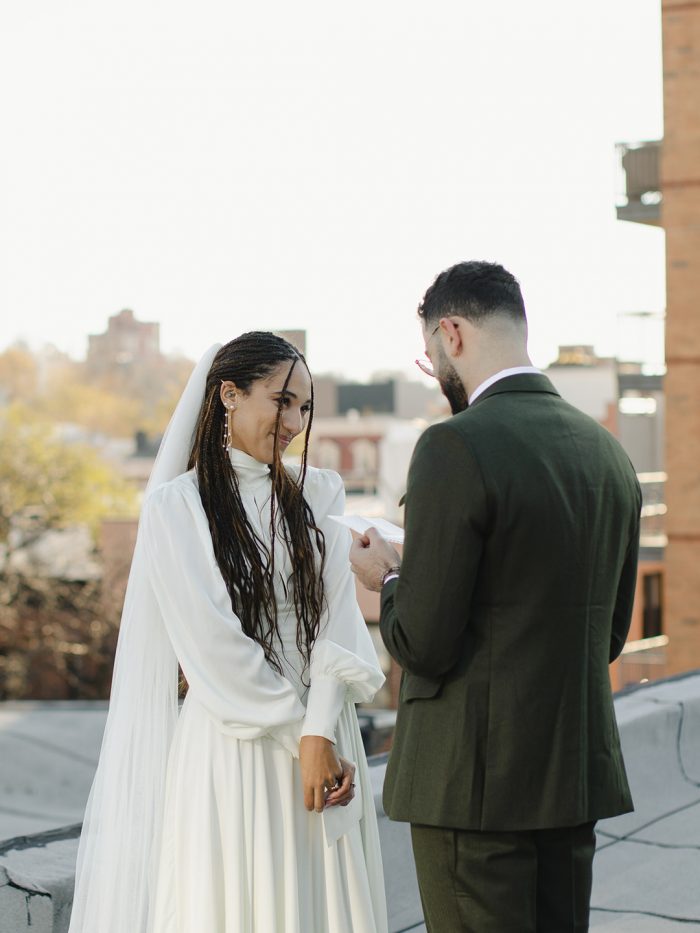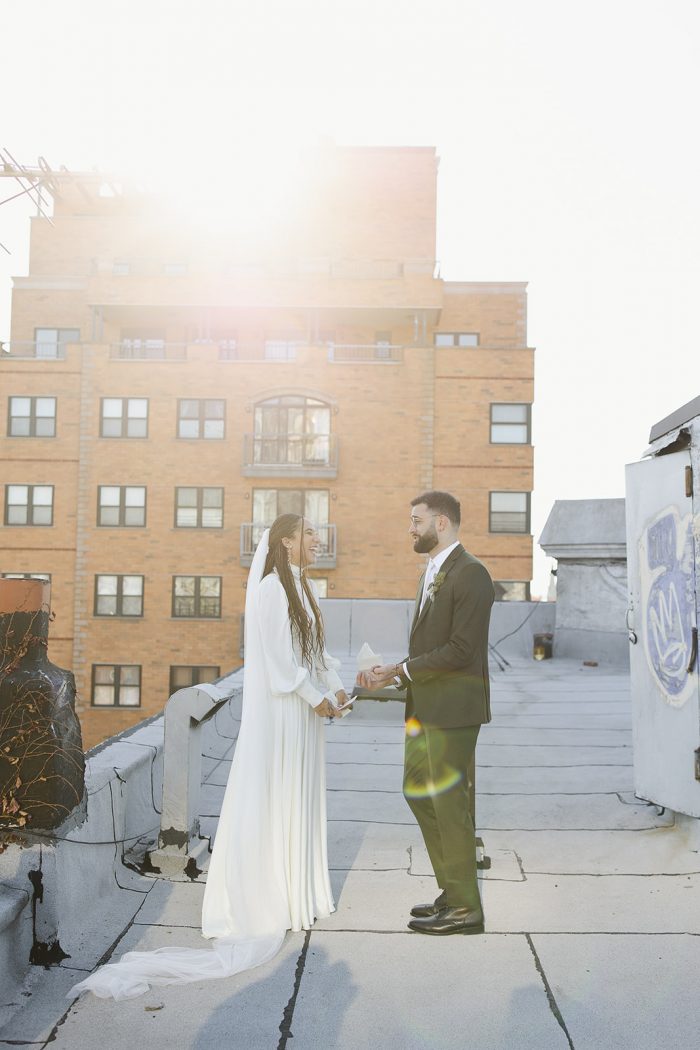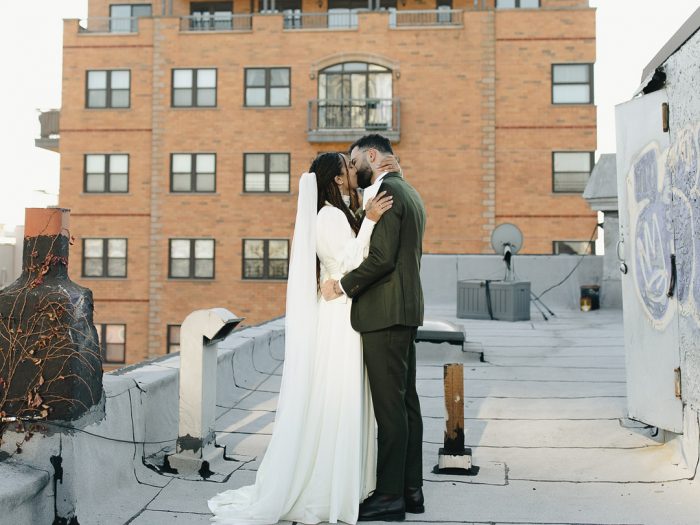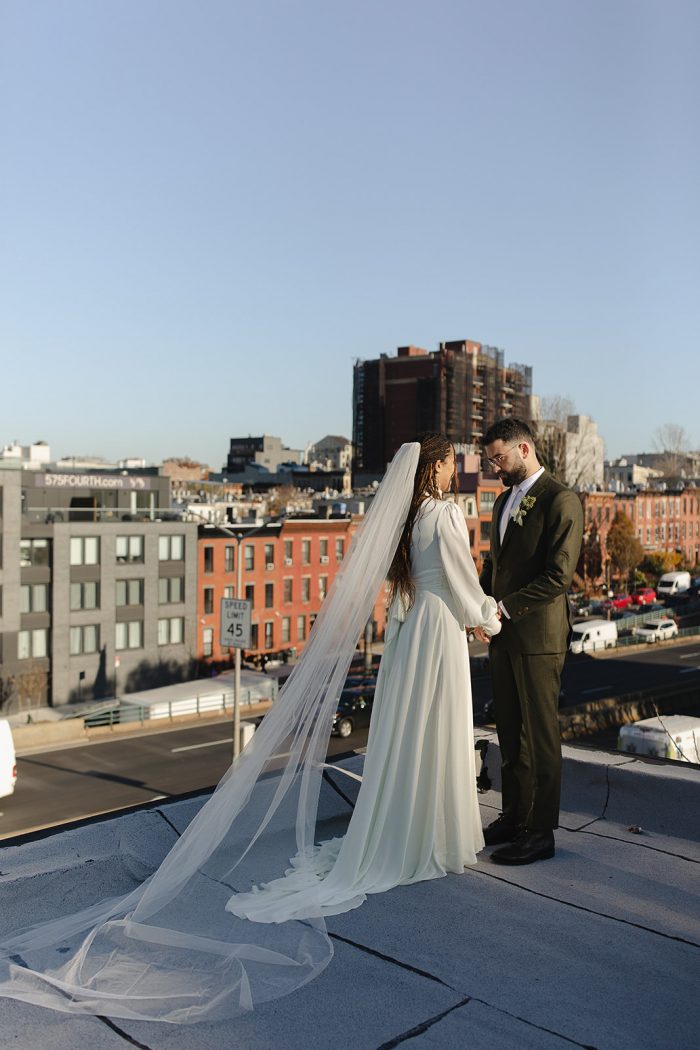 How Their Santo Bruklin Intimate Wedding Came To Be
Our venue is our favorite restaurant in New York City. The owner and everyone who works there has treated us like family since we met them. We had our engagement dinner there, and they went above and beyond to make the day memorable for us. And when we asked if we could have our wedding there, they were so excited for us. Our wedding would not have been what it was without the entire Santo Bruklin team, and we owe so much to them and their kind and generous hearts. We wanted a classy, chic, and timeless vibe while staying true to my eclectic and vintage taste. I already owned a lot of the decor, which saved us a lot of money and made it easier to make decisions. And our family and friends helped us make the day come to life.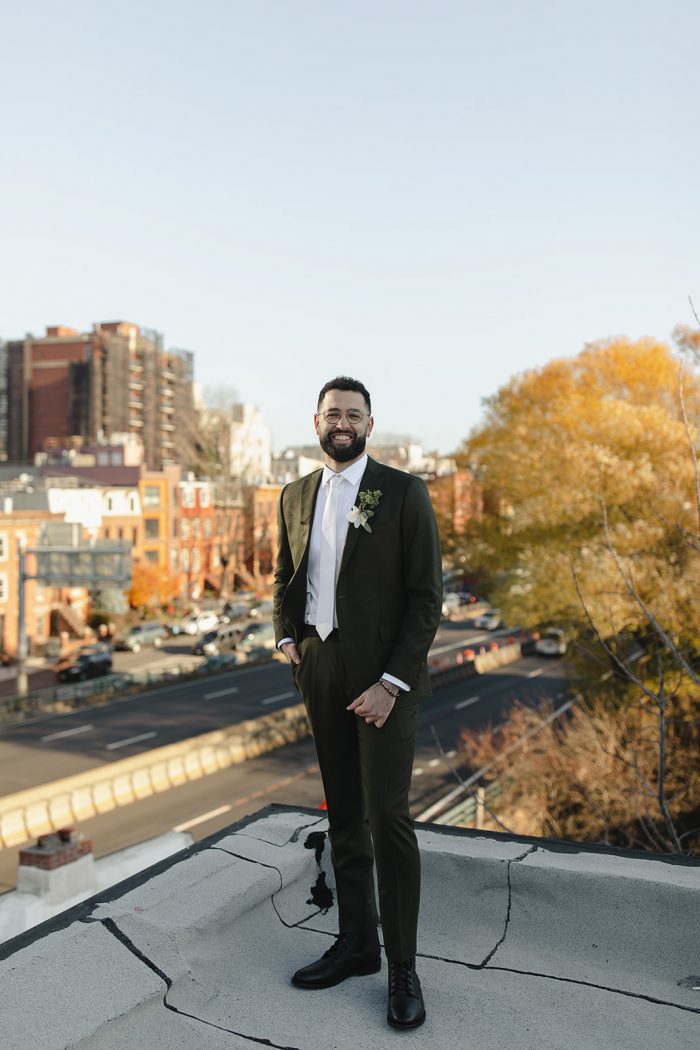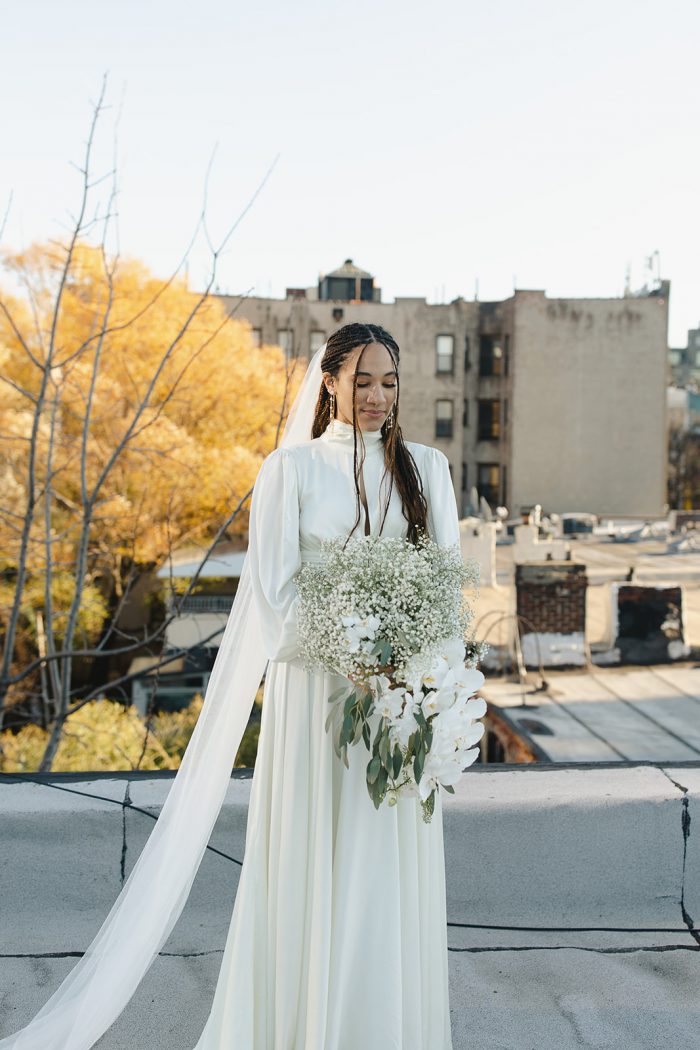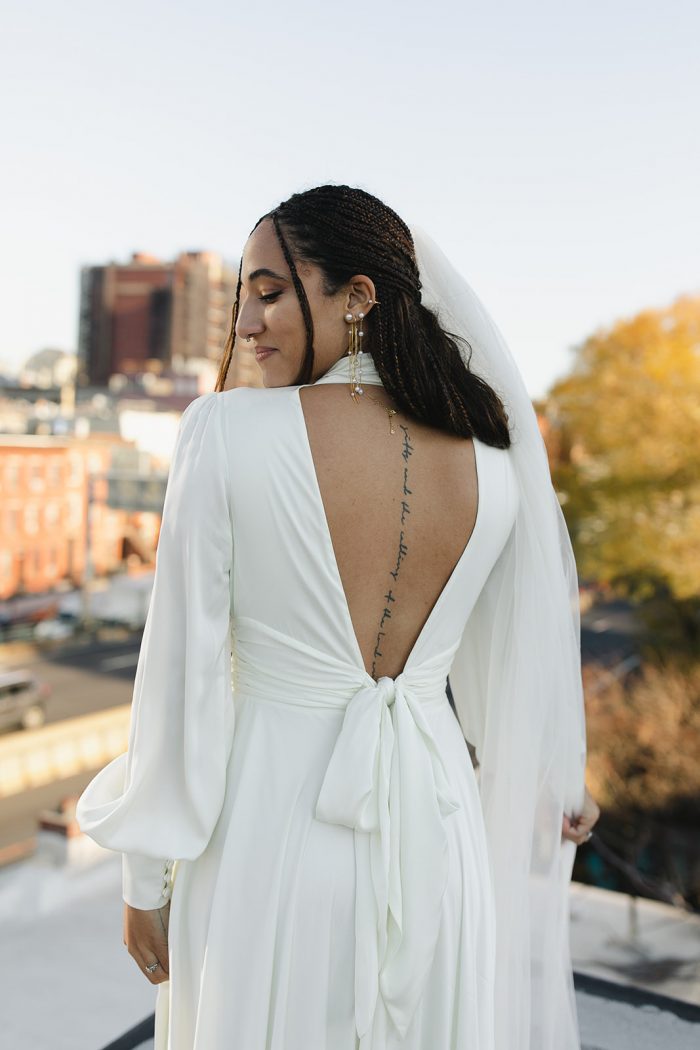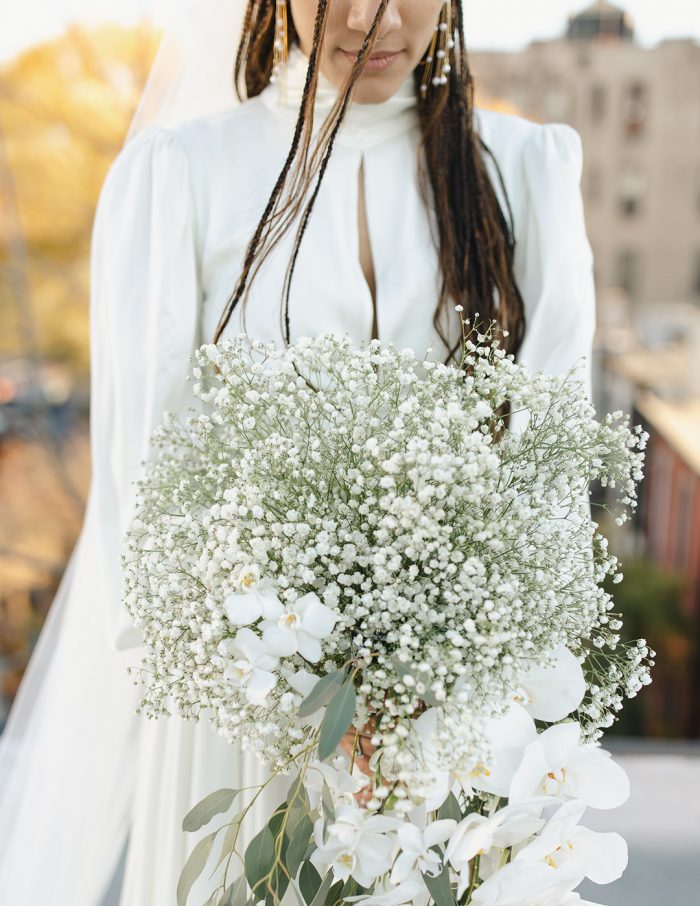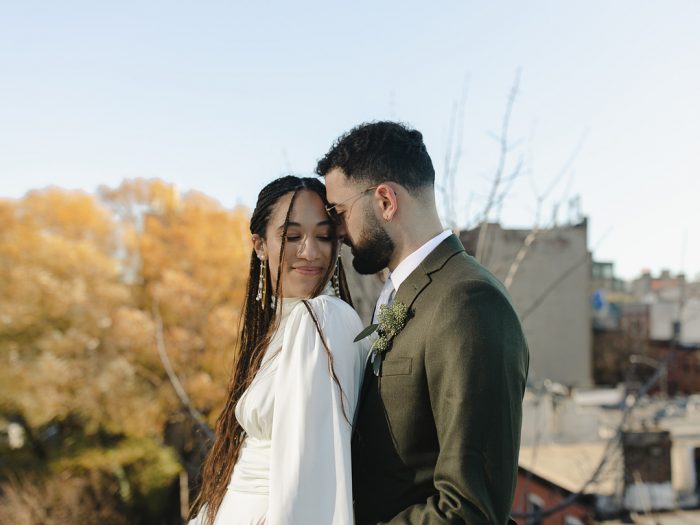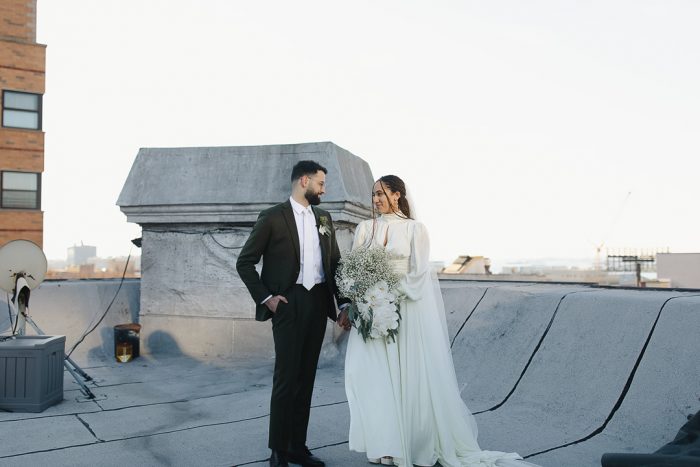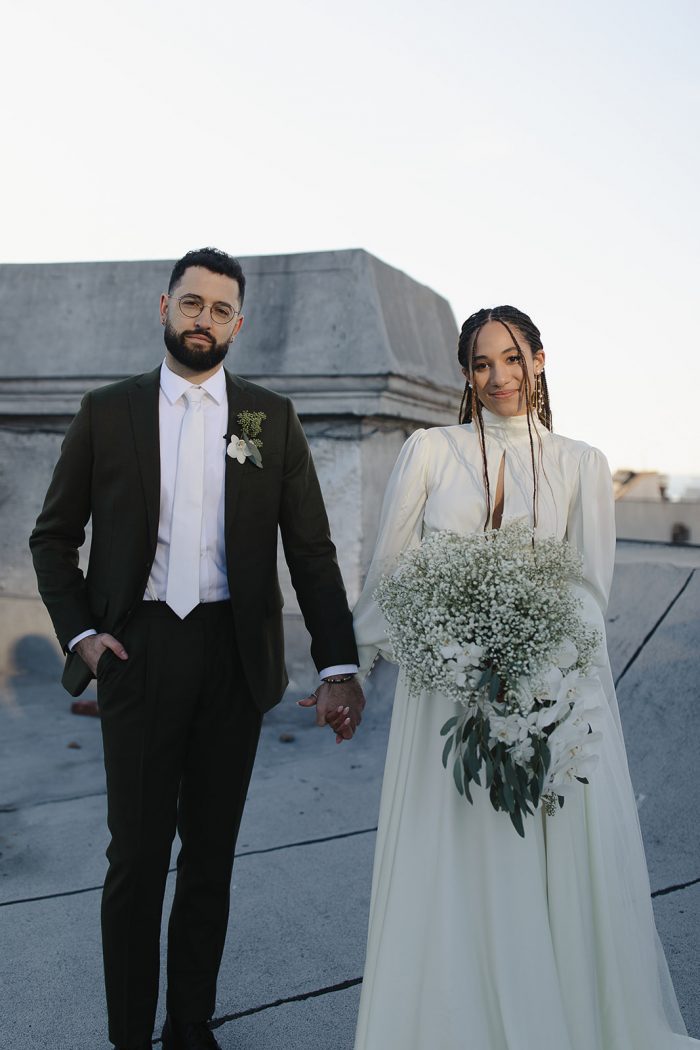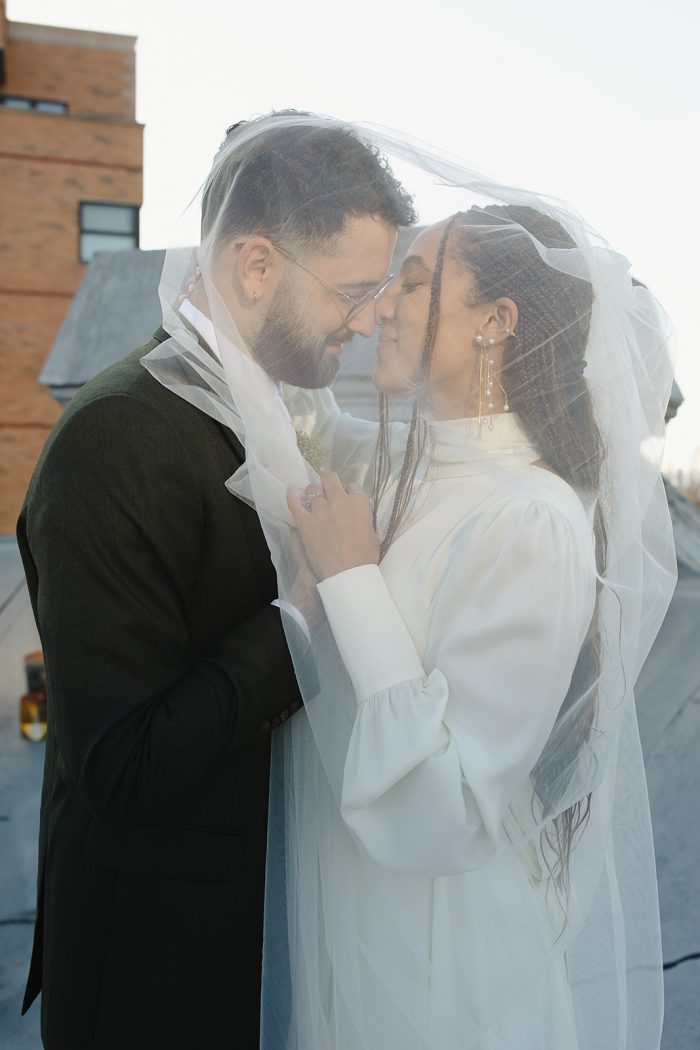 Authenticity and Fun: The After Party That Exceeded Expectations
I'm proud of how the after-party turned out. It was so much fun for everyone, and I was so nervous that it wouldn't be the vibe I envisioned, but it was everything and more. The music was perfect, the dancing was absolutely fun, and you could tell everyone was having the time of their lives. I'm also so proud that everyone could see that it was just so us. There wasn't a single thing we did that felt inauthentic to who we are, and you could really see it. The most memorable part of the day for me was the dinner. It was 50 of our closest friends and family, and we got to take in how special that moment was. We all sang along to the songs the DJ played, laughed, and had the best time.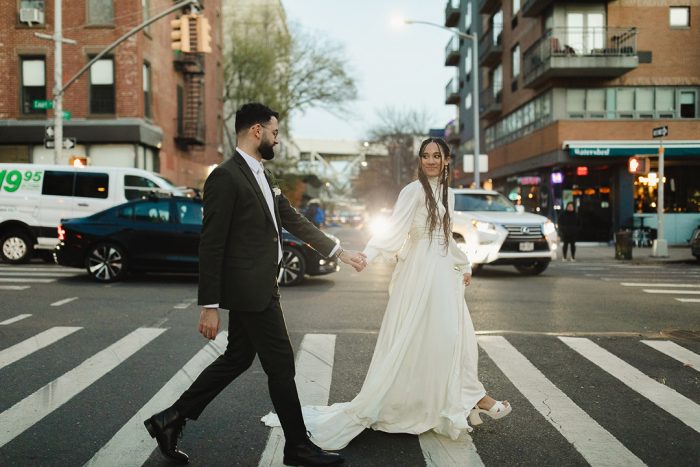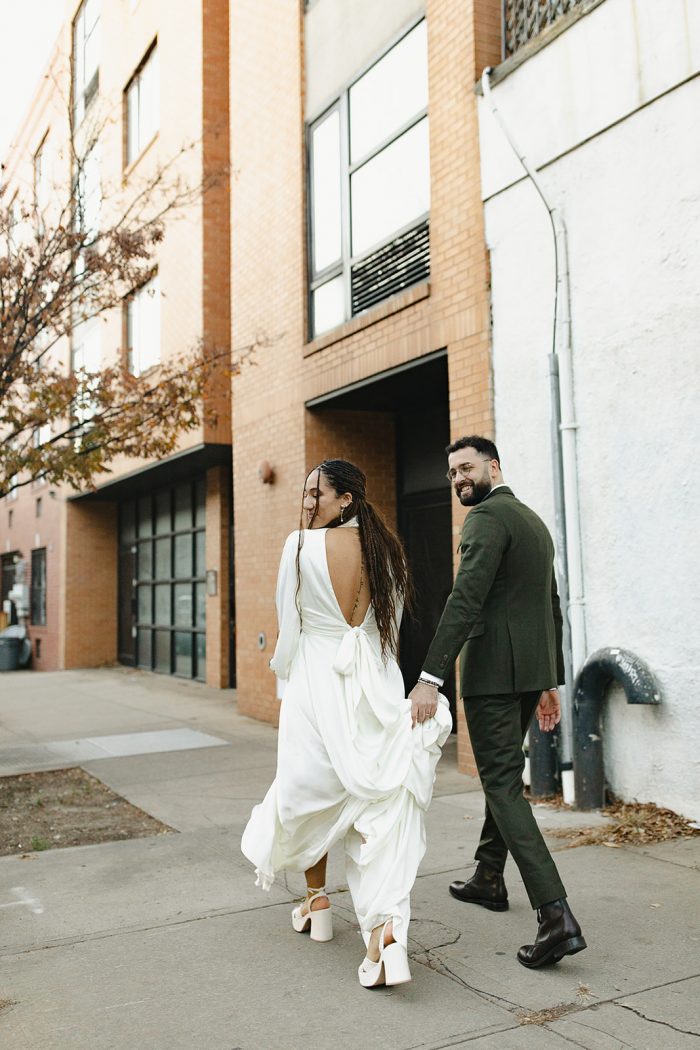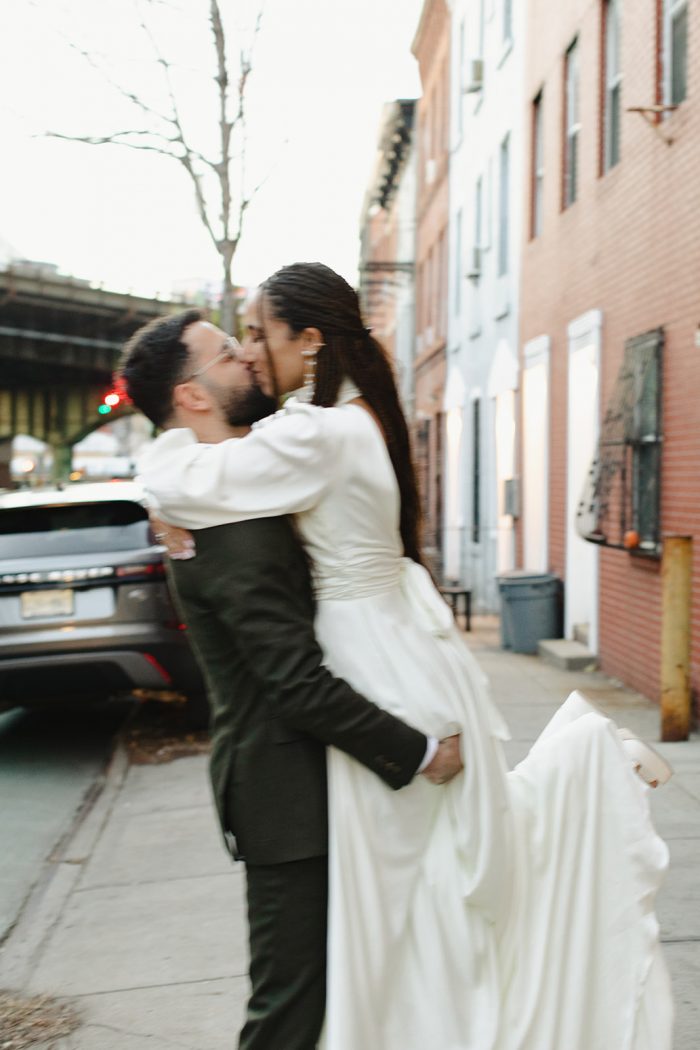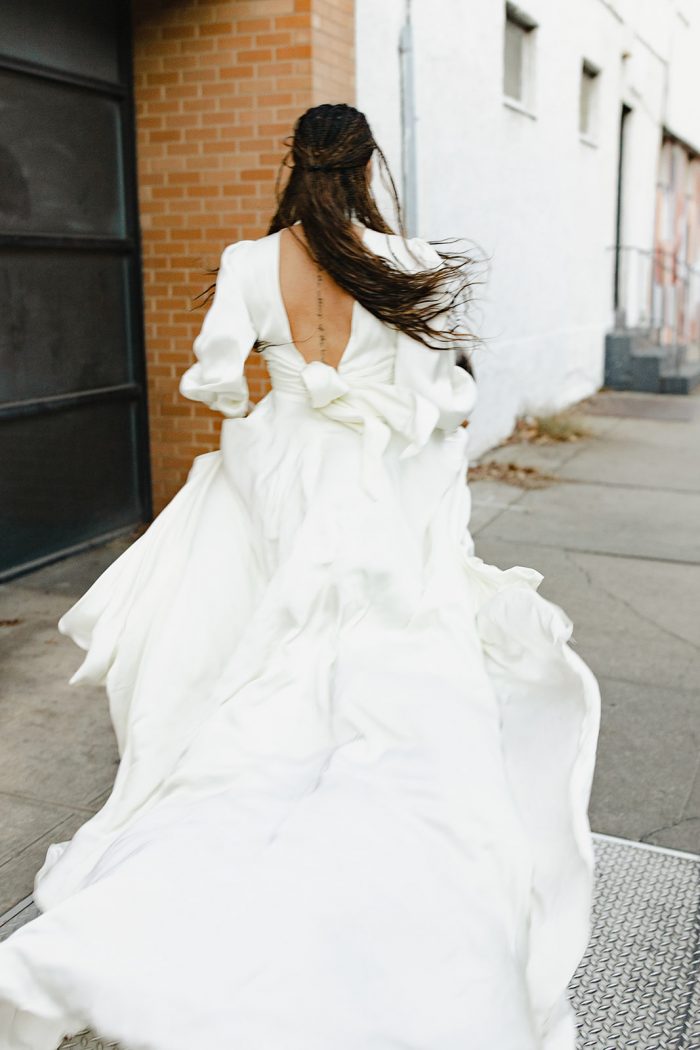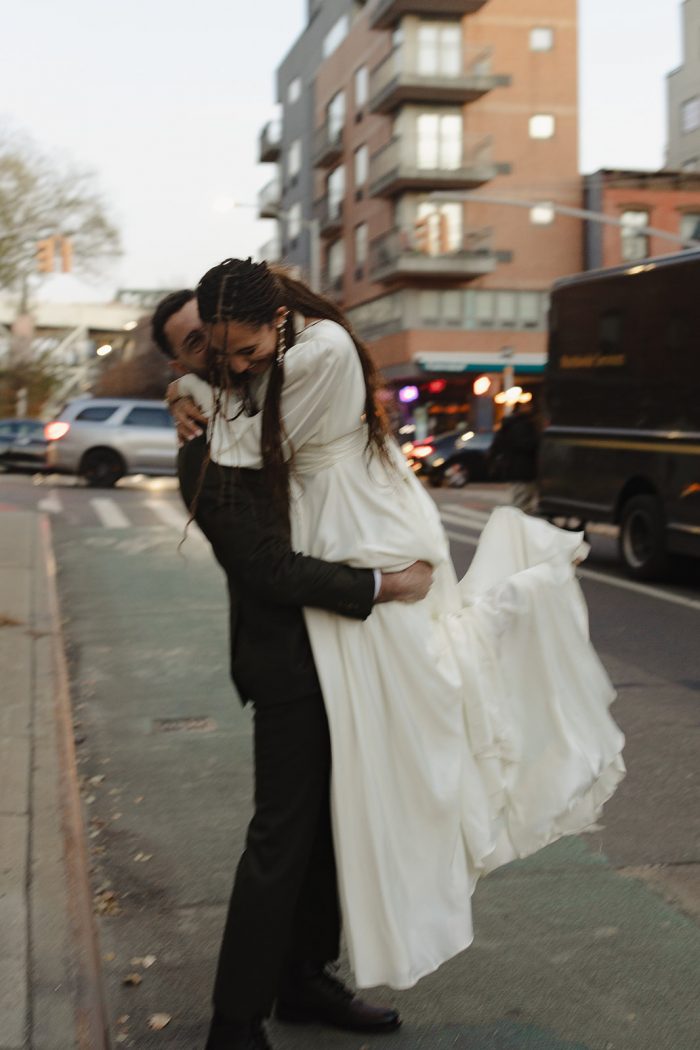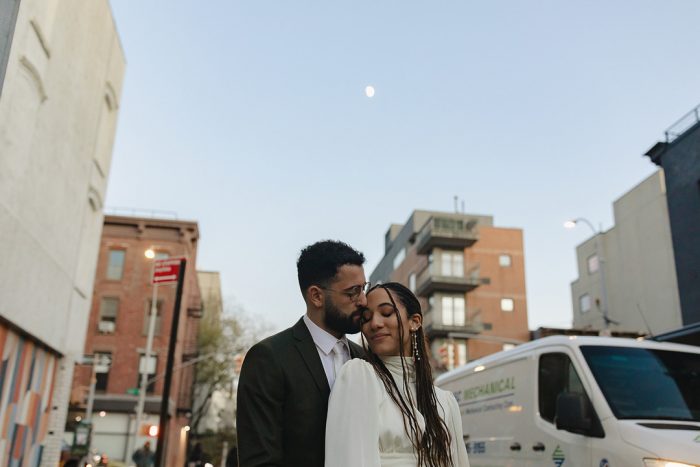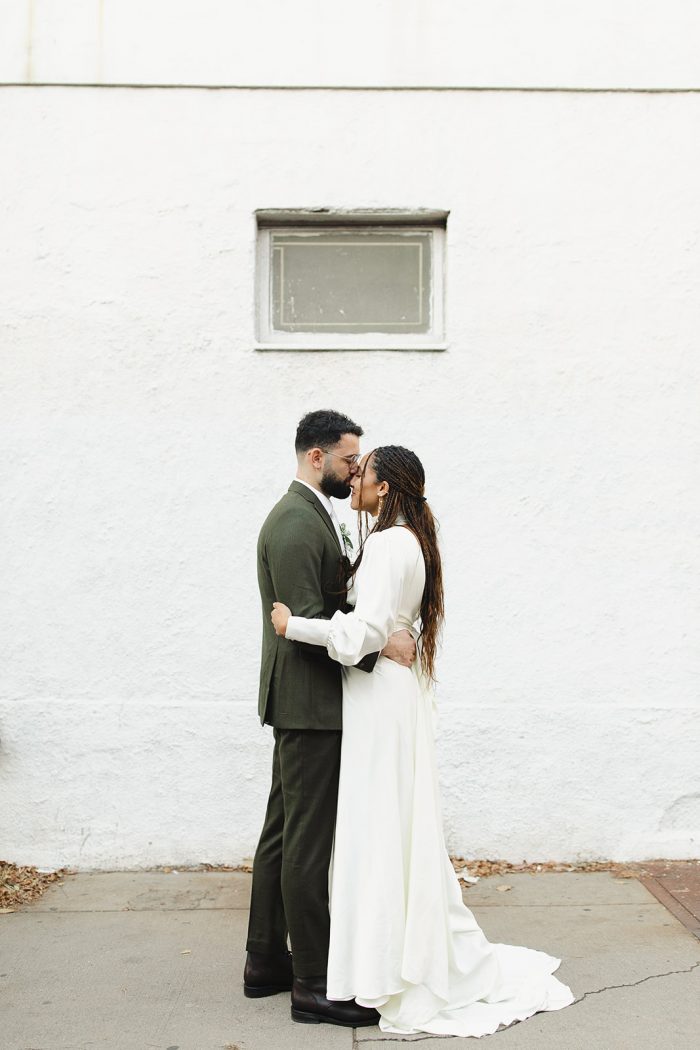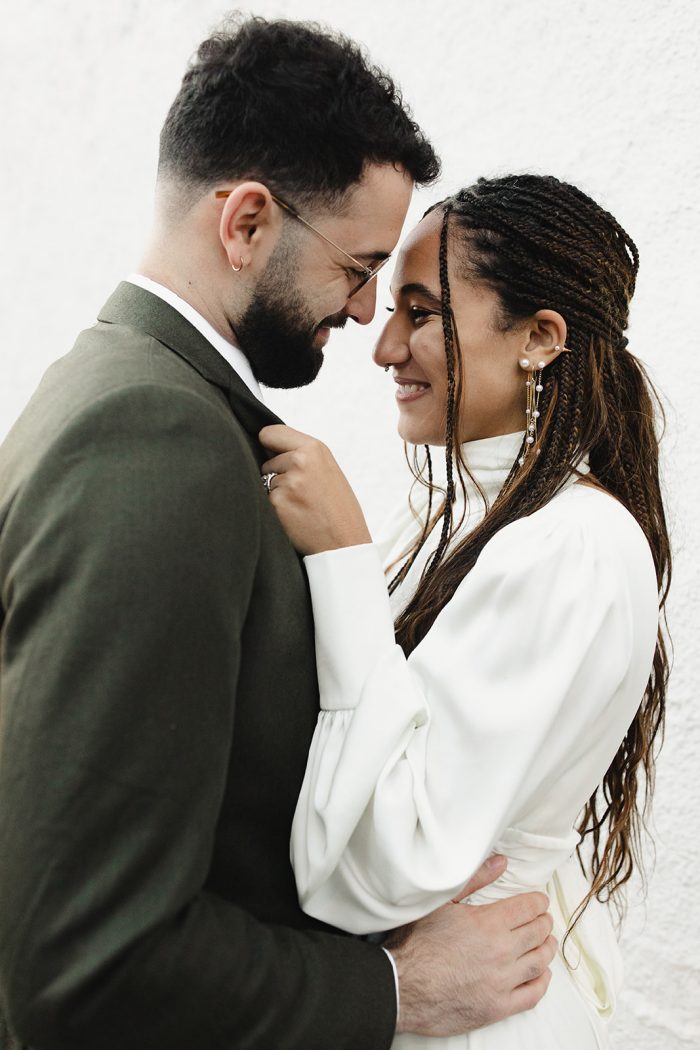 The People Who Made Their Bruklin Intimate Wedding Unforgettable
Every single person who helped us was magic. My sister did my flowers, and she absolutely killed it. My brother did the video, and he's so, so talented! Ruby Olivia, one of my closest friends, did our photos, and of course, we know how amazing those came out. Having her be with me every step of that day made me much less anxious. She's a gem inside and out and has a way of making everything fun. A dear friend offered to do day-of coordination and was truly the MVP. Our DJ was the best DJ we've ever heard at a party. Our guests agreed he was sensational. And, of course, the Santo Bruklin team and all our friends and family who helped set up were exceptional.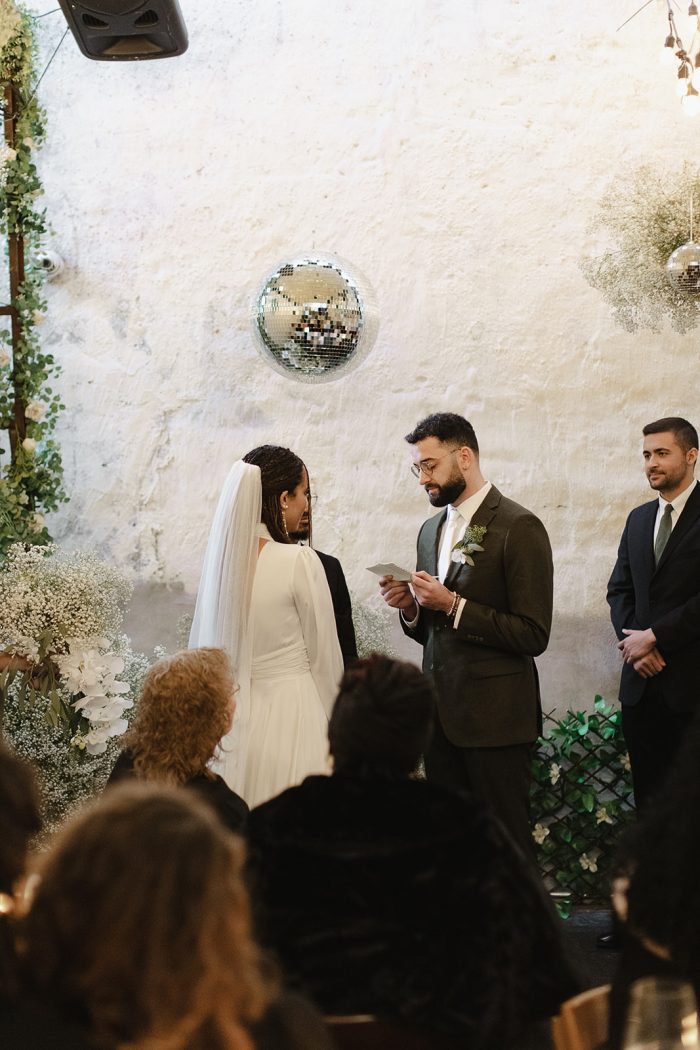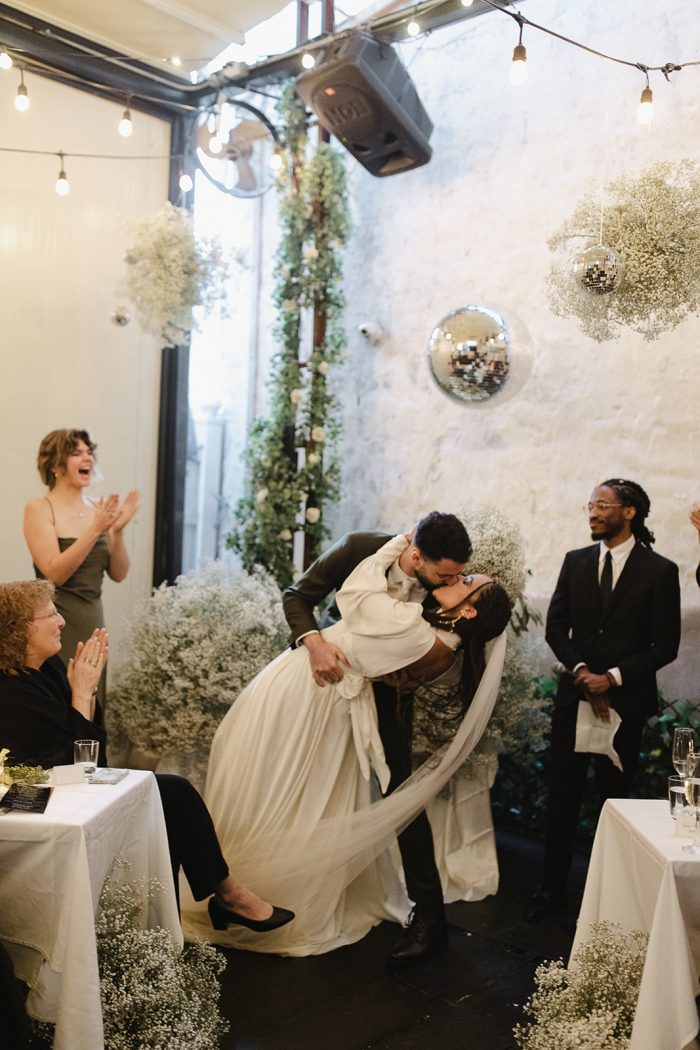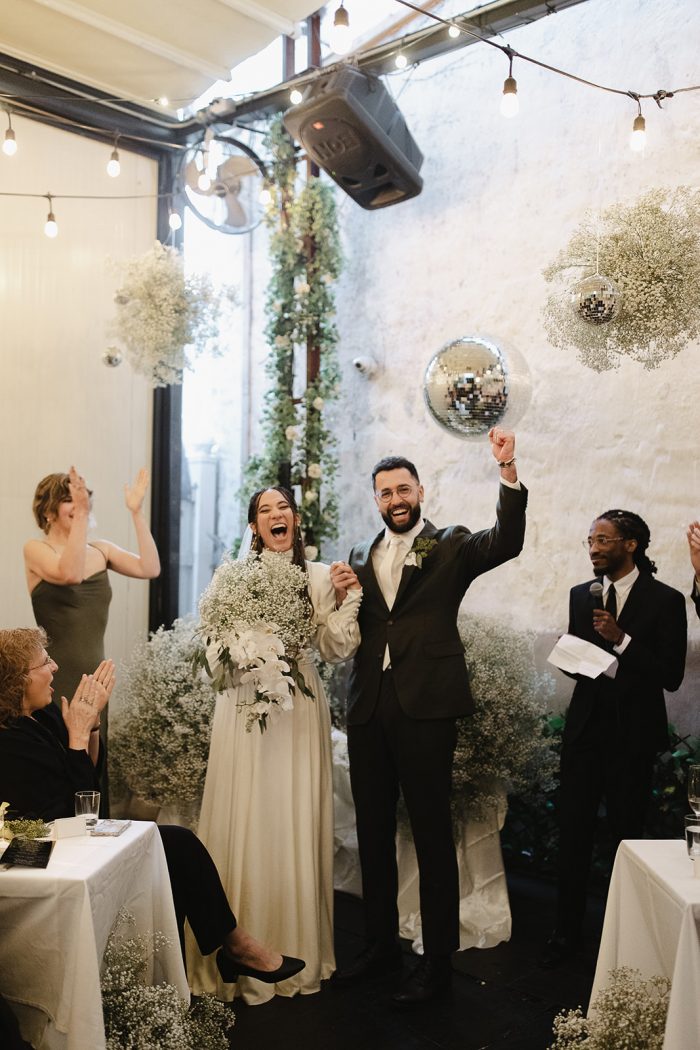 Exchanging Meaningful Gifts
My husband got me the Billie No.2 perfume and the vinyl of her newest album. Billie is one of my favorite artists, and it meant a lot to listen to the vinyl while I was getting ready that morning. I had been writing him letters since we met in a journal and I gave him the journal with all the letters as a surprise.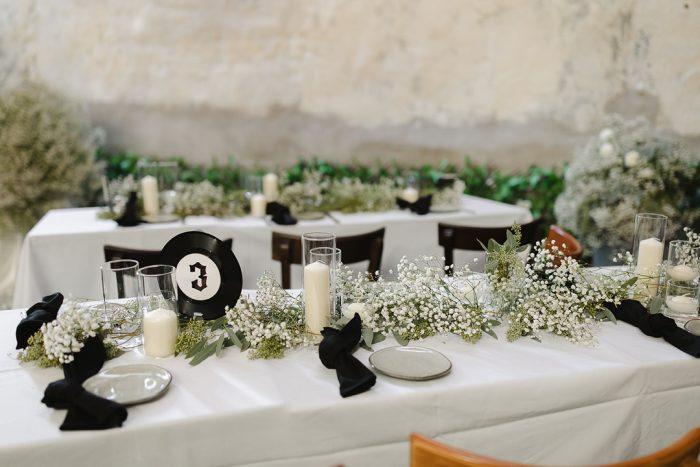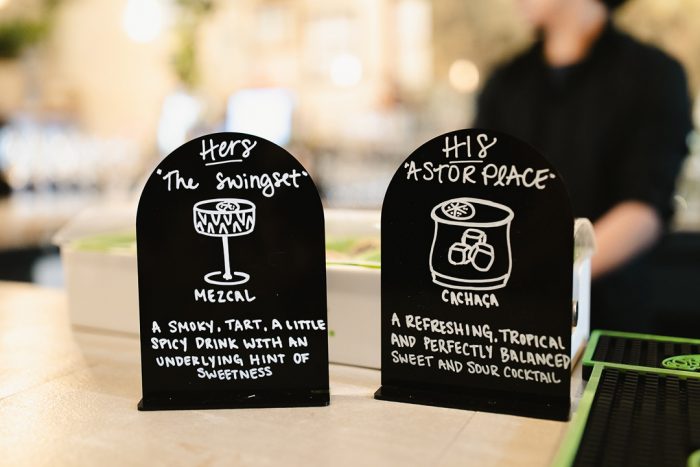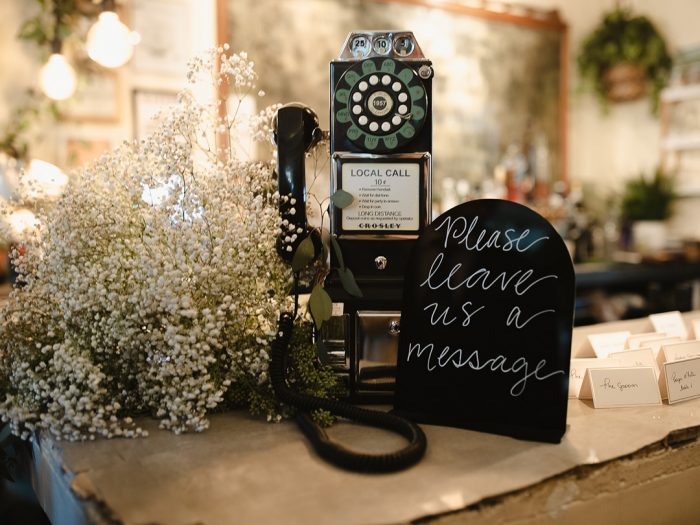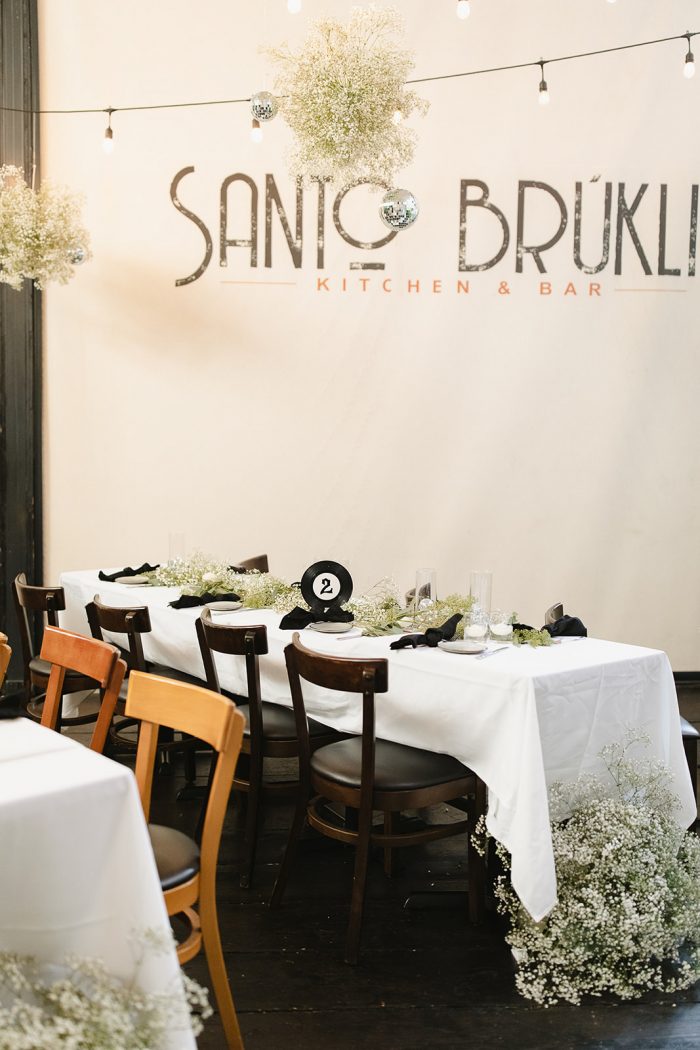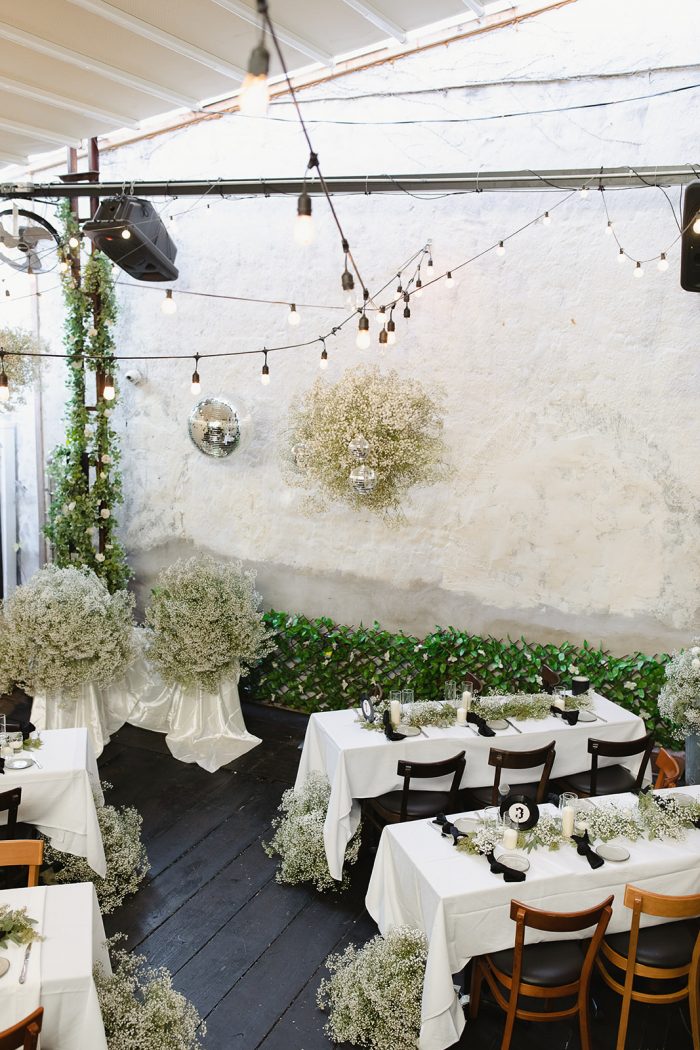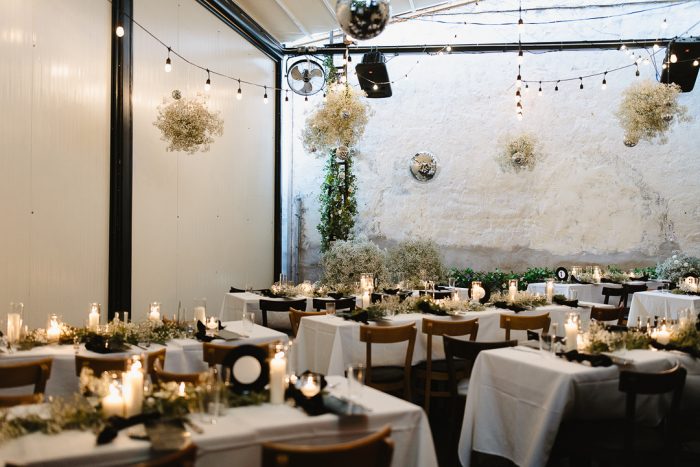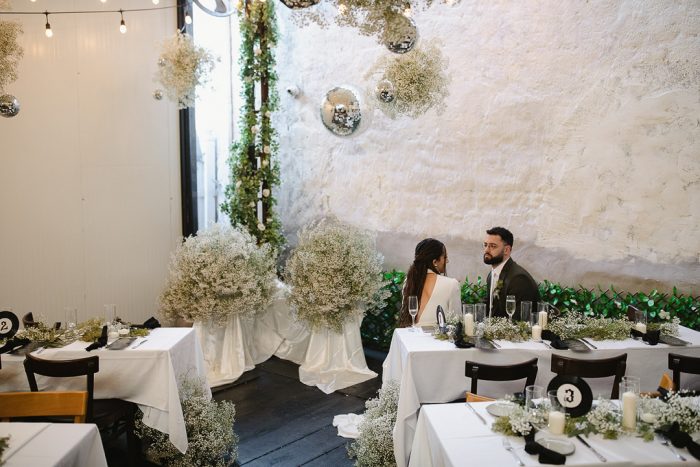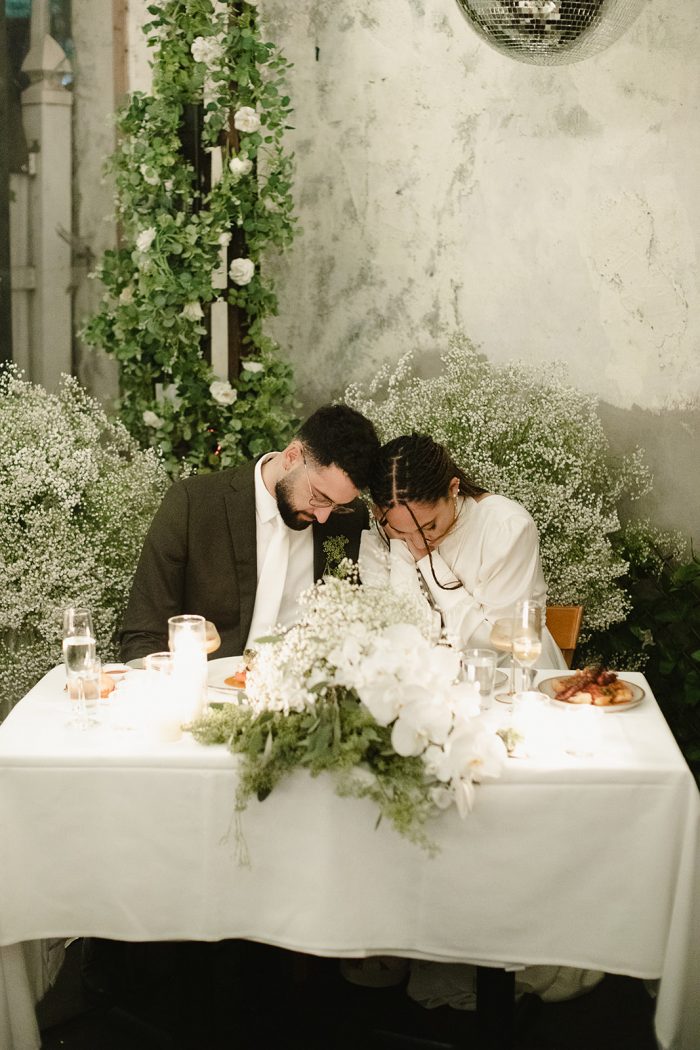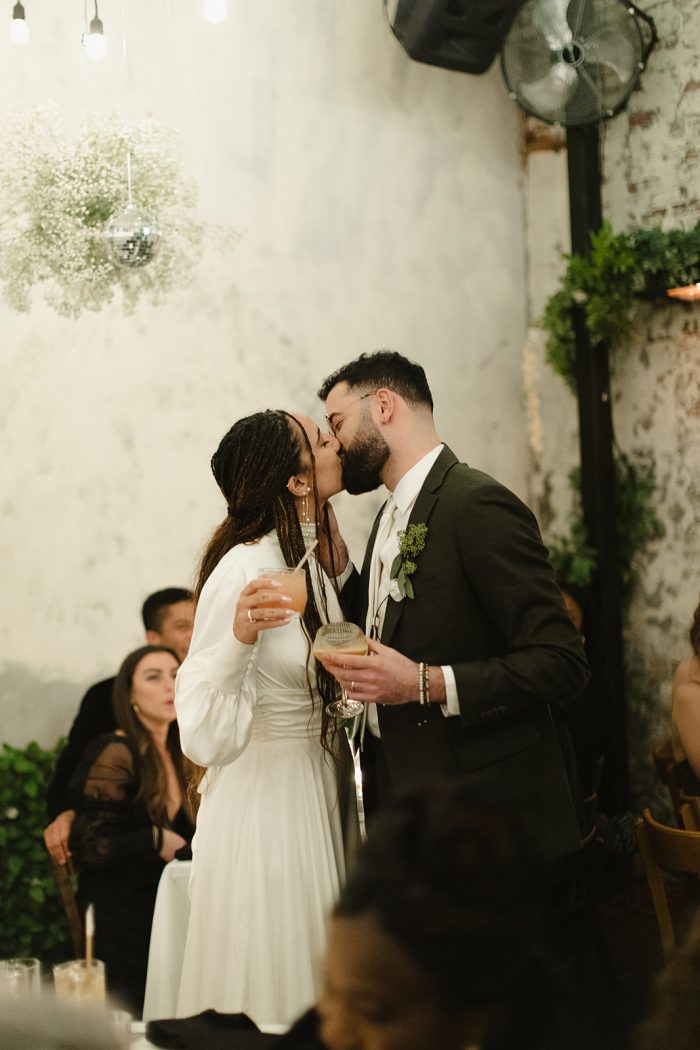 Wedding Advice: Trust Your Instincts
Our advice: Do you. Don't listen to all the "should's" from other people. If you want something, go for it. If you don't like something, don't let anyone talk you into doing it. Go with your gut, and remember that it's supposed to be fun!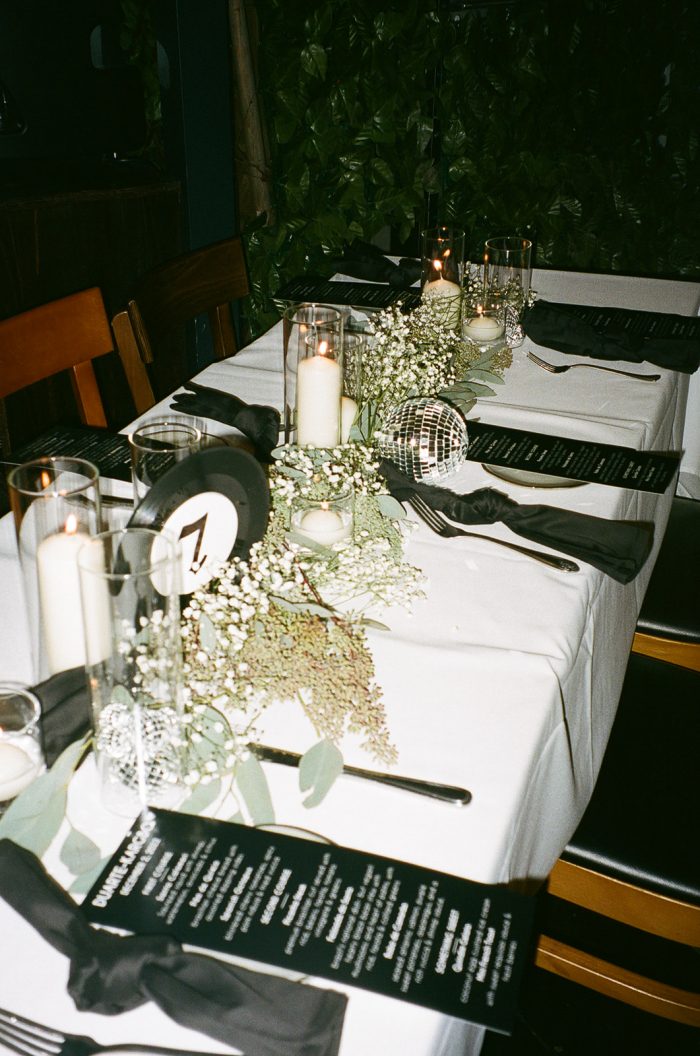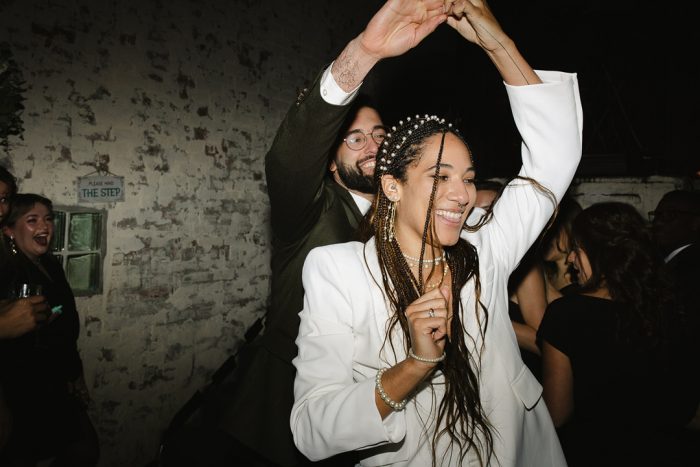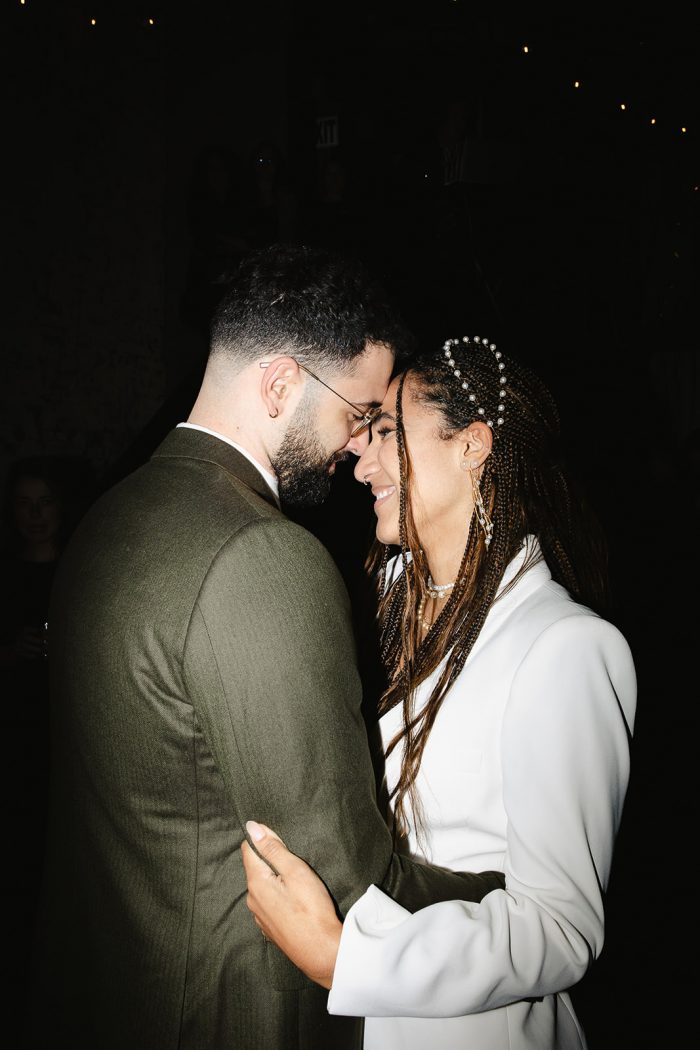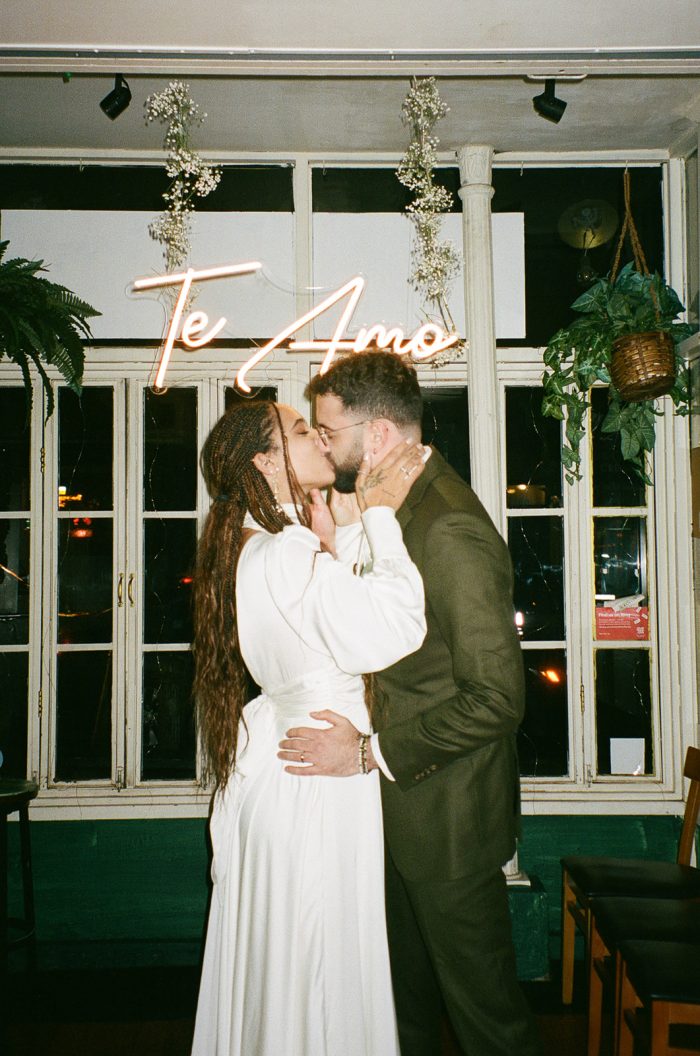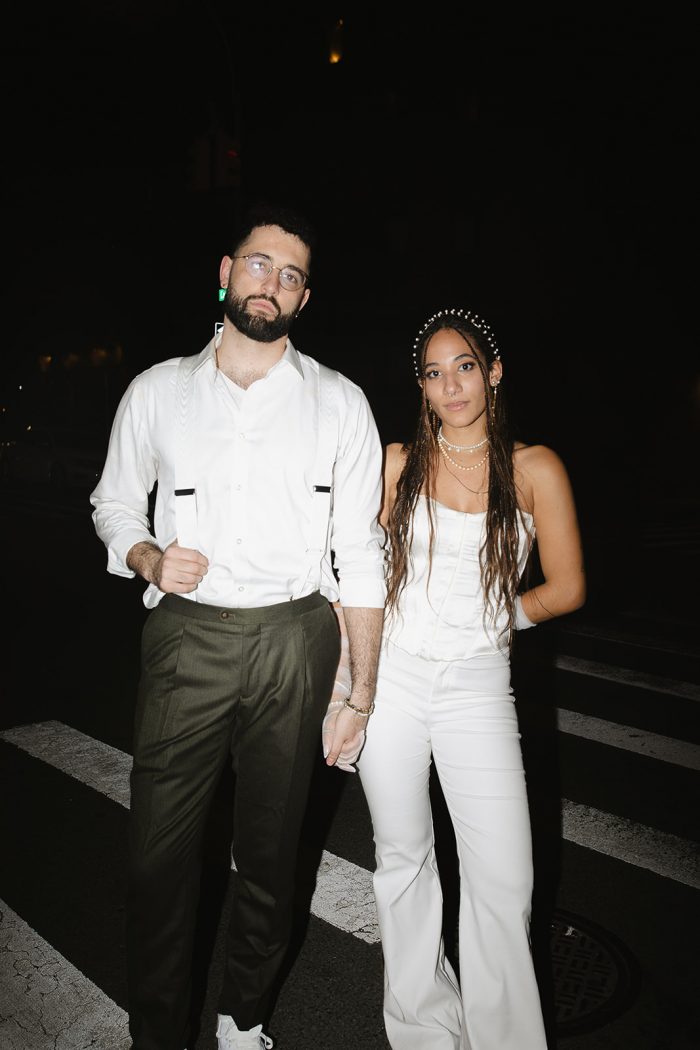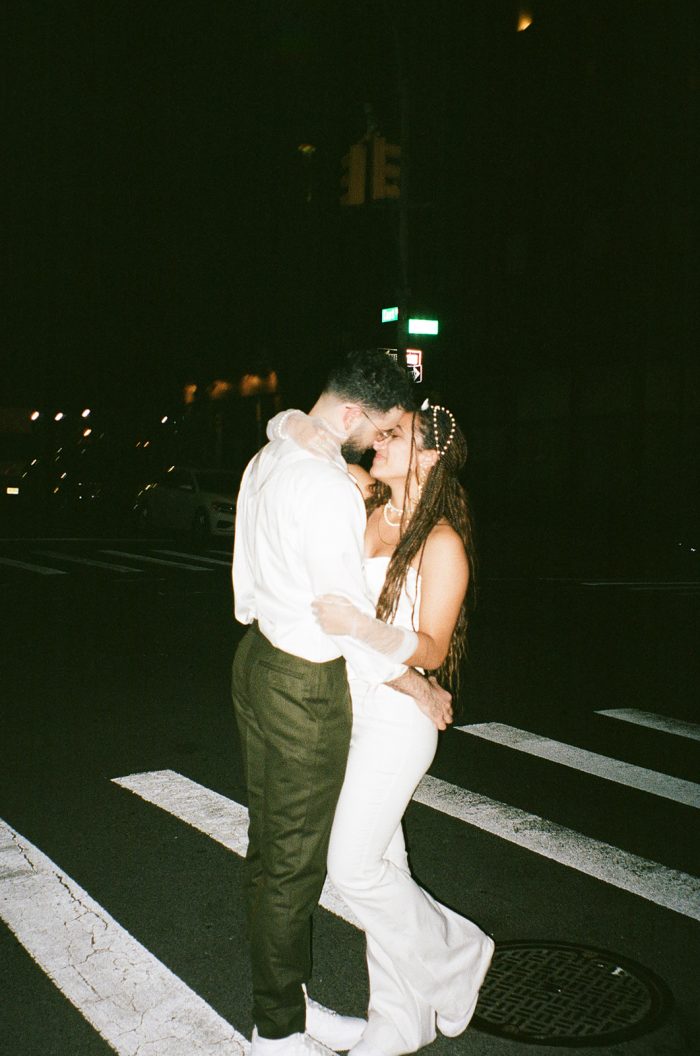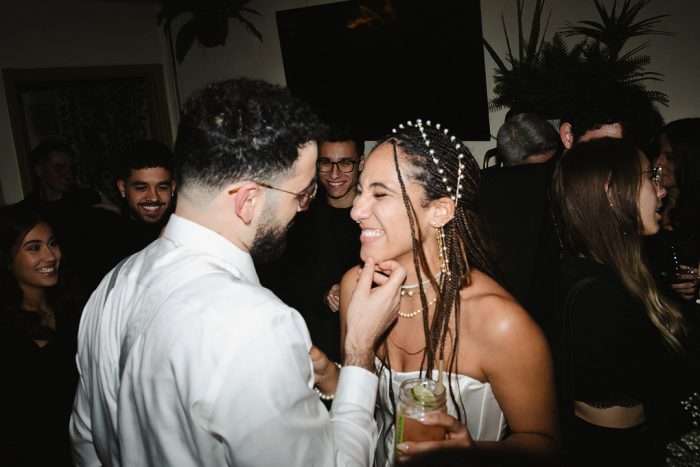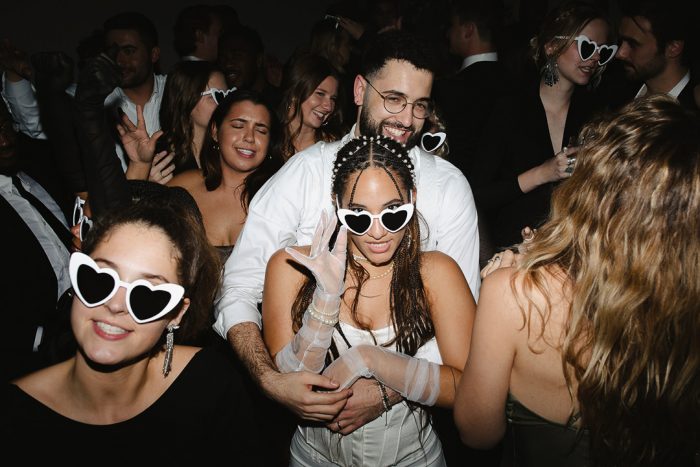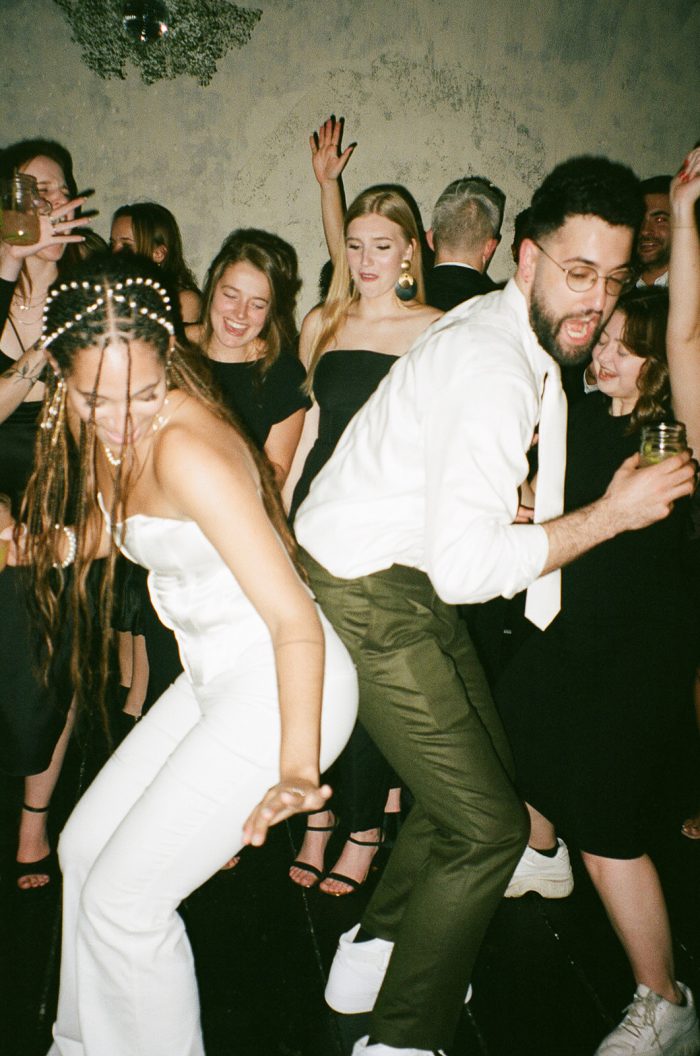 Congratulations to Tiana and Pedro on their eclectic and trendy Santo Bruklin intimate wedding that was brought to life in their favorite New York City restaurant. And a big thank you to Ruby Olivia for beautifully capturing the vibe of their celebration.
If you're about to start planning your own wedding, take notes from this couple. Embrace the concept of simplicity and authenticity by prioritizing meaningful moments and your cherished loved ones. Looking for additional inspiration? Take a look at our list of unique ideas to fuel your imagination.