Courthouse weddings are all the rage these days, and we can't help but notice those adorable little white dresses popping up everywhere. But, you know what? Sometimes, it's time to shake things up and add a splash of excitement. That's precisely what the creative team behind this New York elopement inspiration shoot did. They decided to ditch the norm and went for something bold and beautiful—injecting it with a burst of vibrant color, fun, and a whole lot of energy!
Right off the bat, the lovebirds showcased skipping tradition and got ready together. The bride left everyone in awe when she donned a high-neck organza dress adorned with a stunning watercolor flower print. In the meantime, the groom exuded effortless style in his preppy attire, complete with a tan jacket and plaid pants. When we think of New York, visions of bustling subways, towering architecture, and the dynamic city streets immediately flood our minds. And this couple brought those very elements to life in this styled shoot.
The best part about eloping is that you have plenty of time to take lots of beautiful pictures that freeze your special moments. Keep scrolling to see all the amazing details captured by the talented Junebug member Mady Noel Photo. This New York elopement is all about love, color, and having a great time. And it's perfect inpso for couples who like to do things in their own unique way in the city that never sleeps.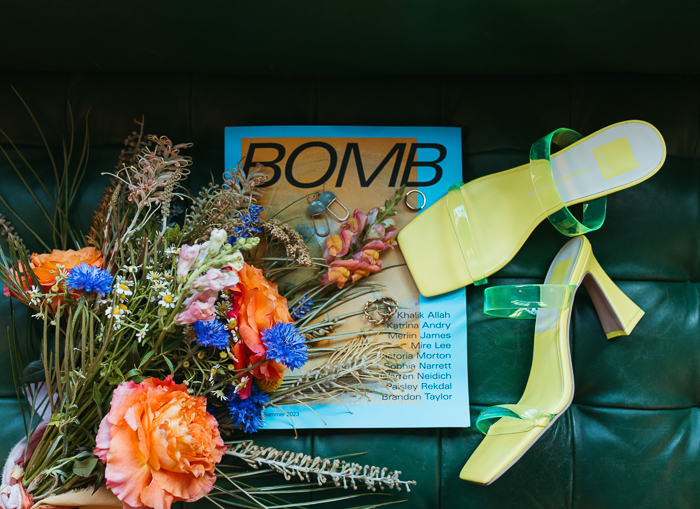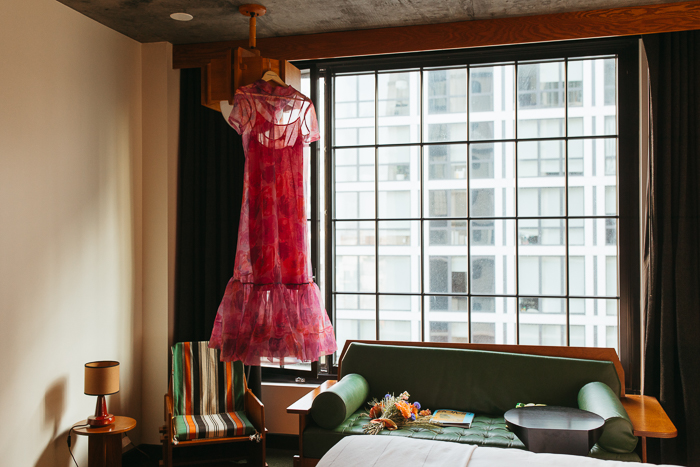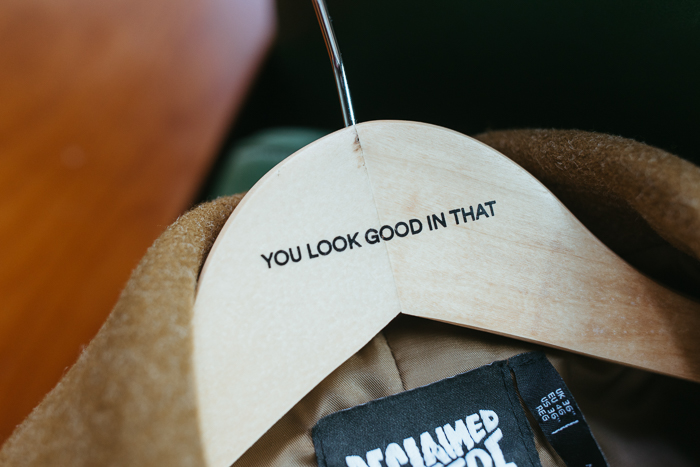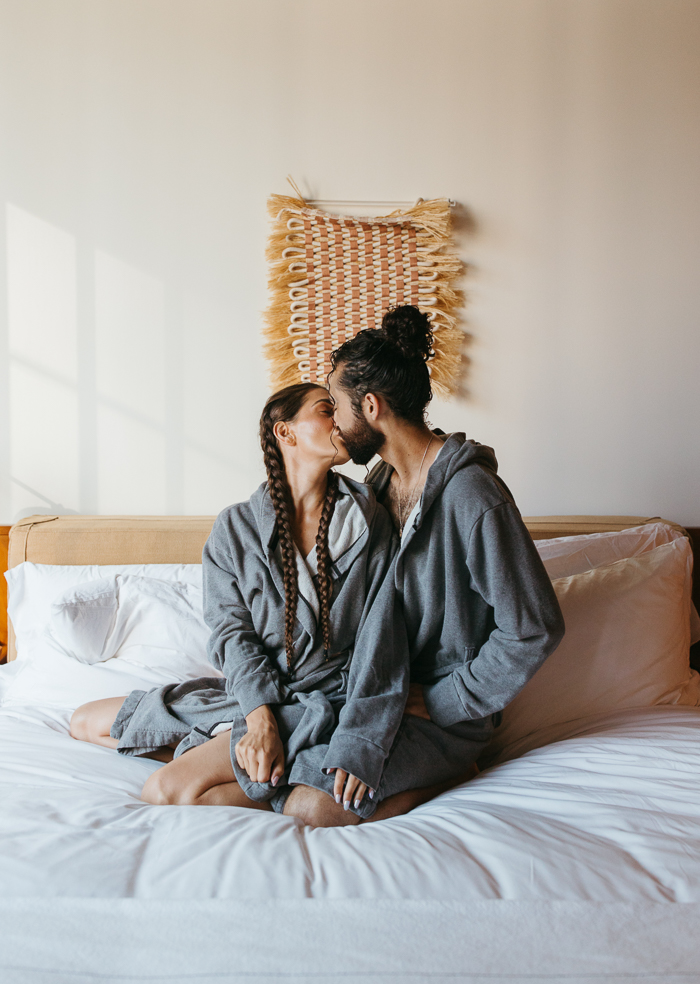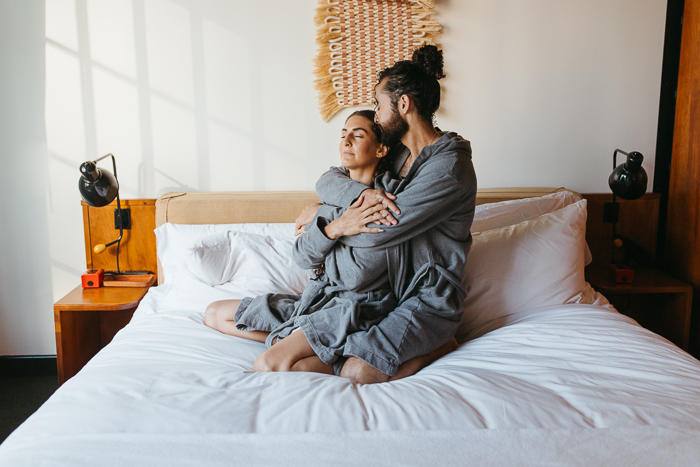 Recommended Reading: Wedding Traditions Couples Should Skip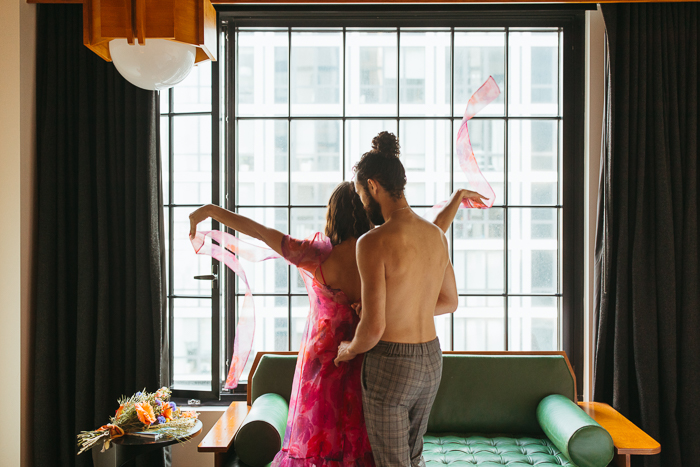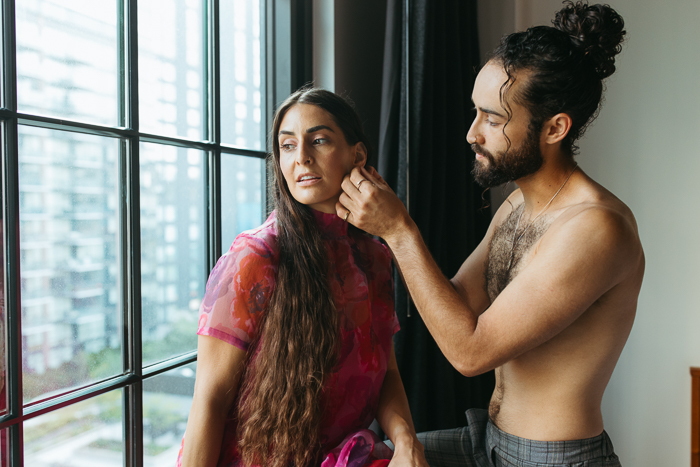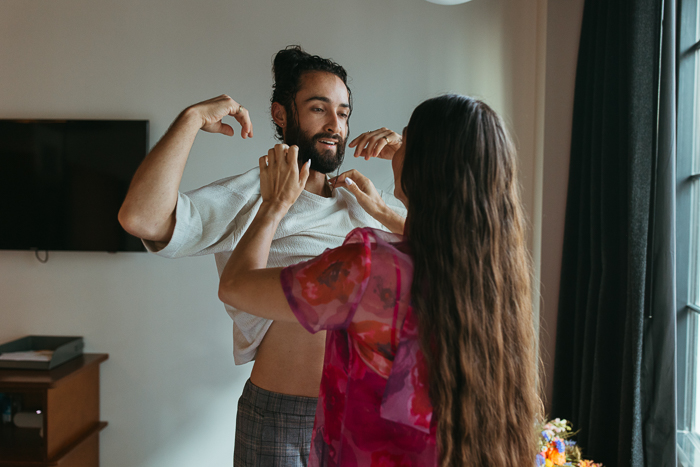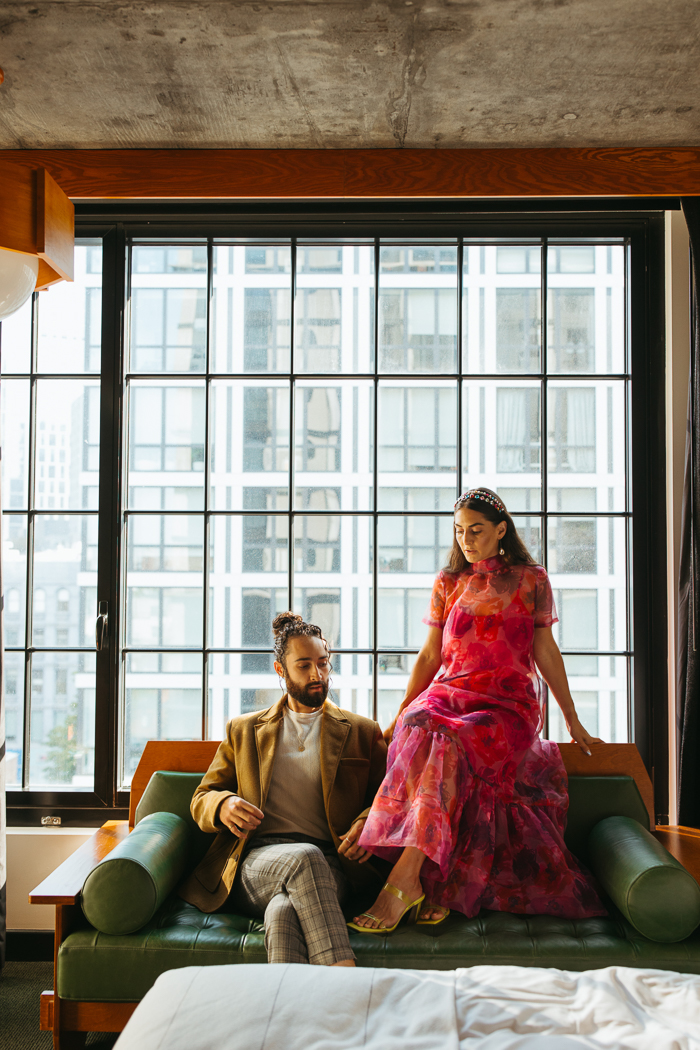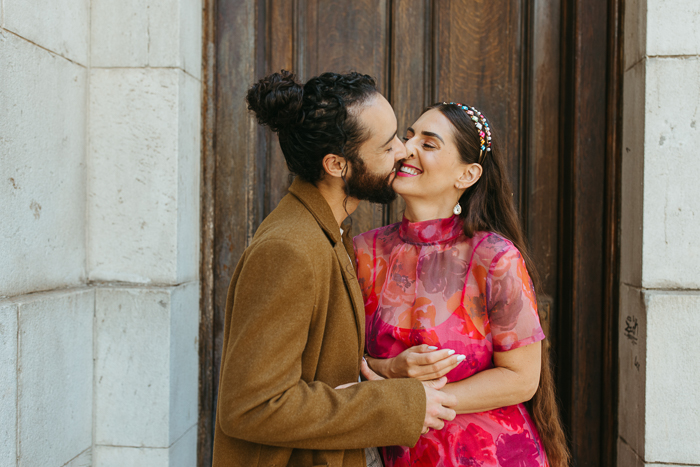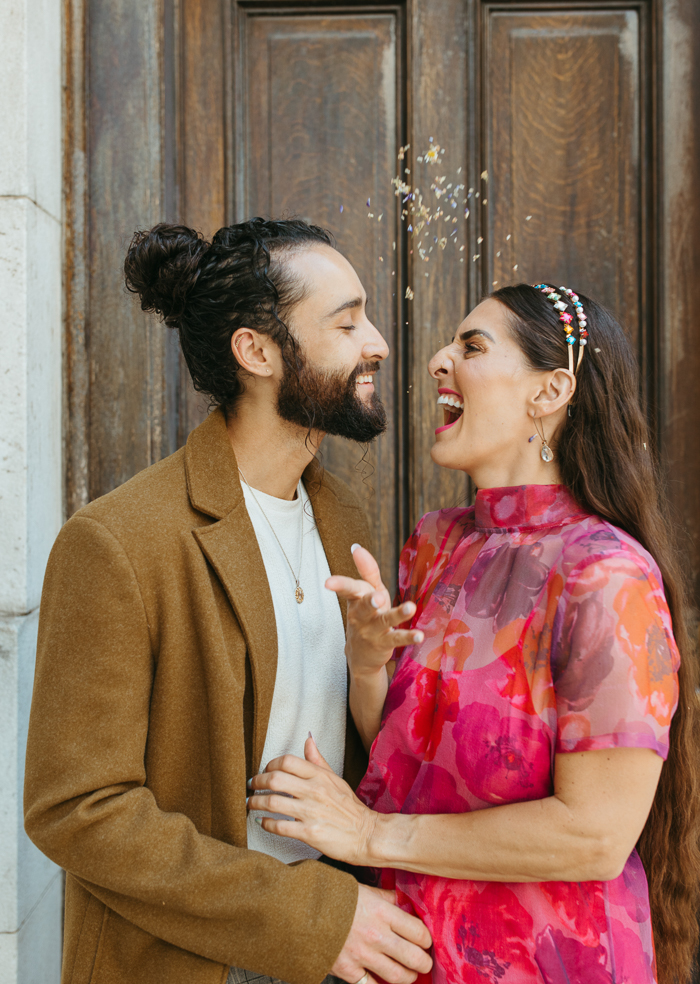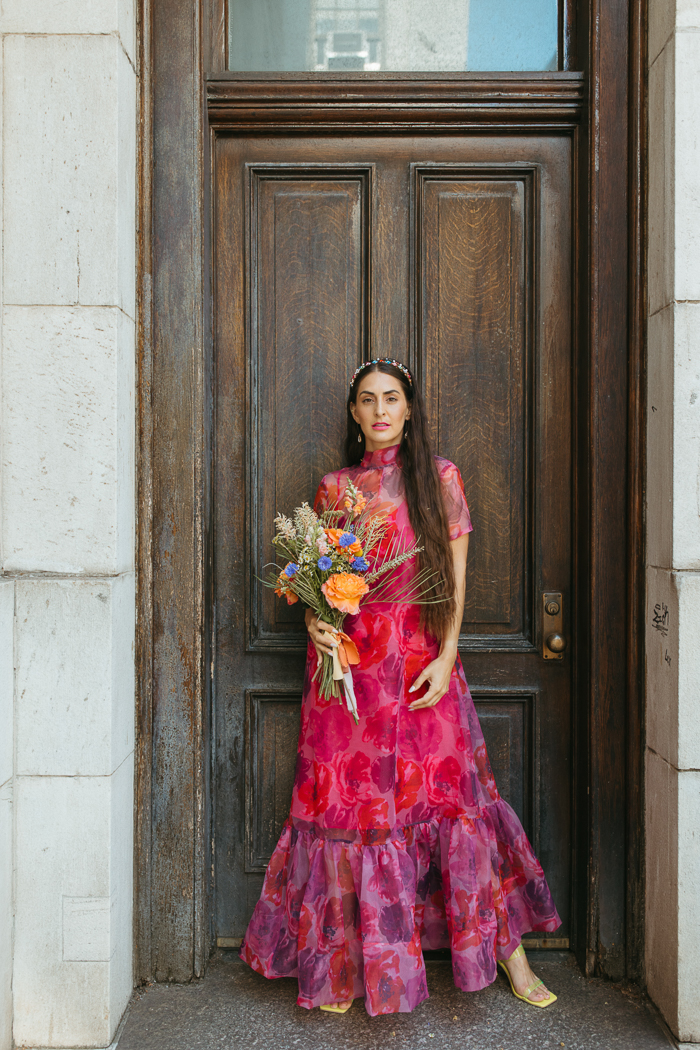 Recommended Reading: Look Whimsical in These 40+ Wedding Dresses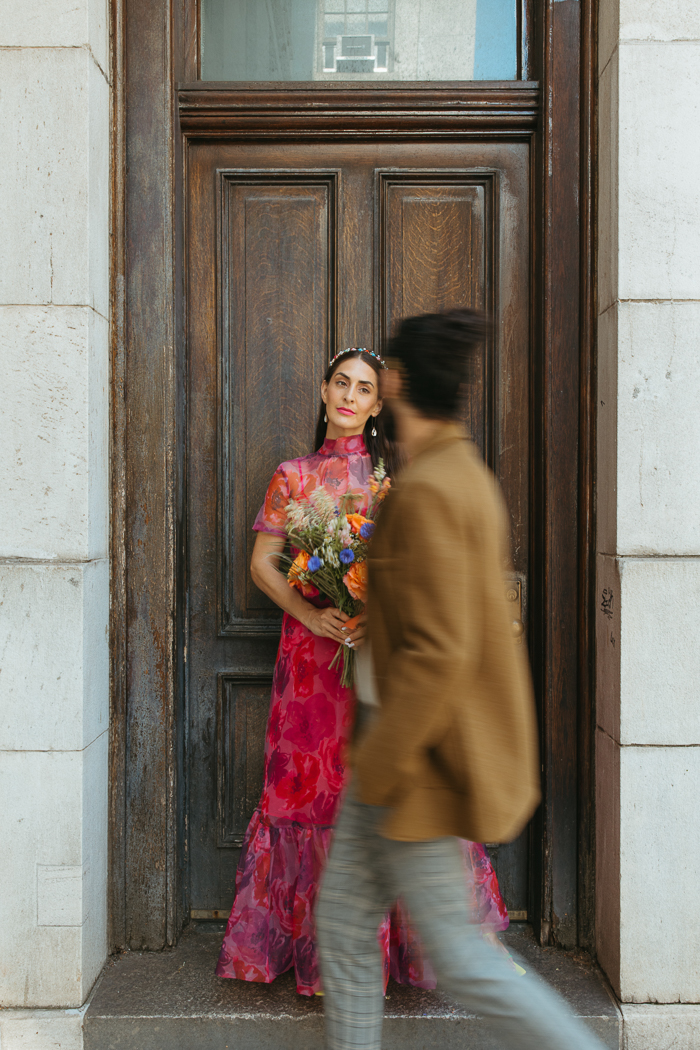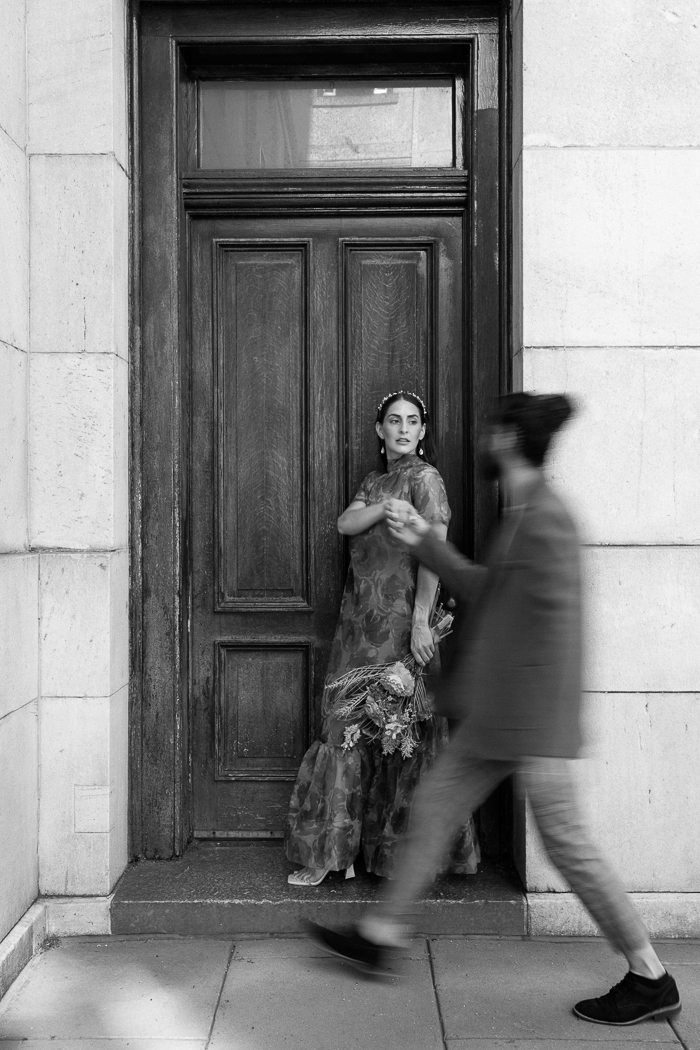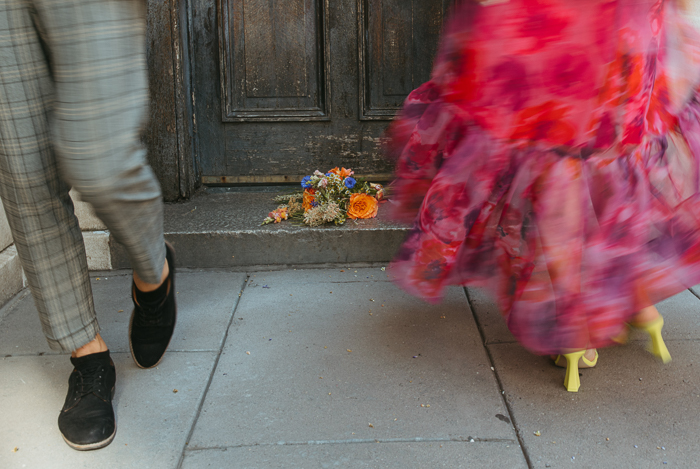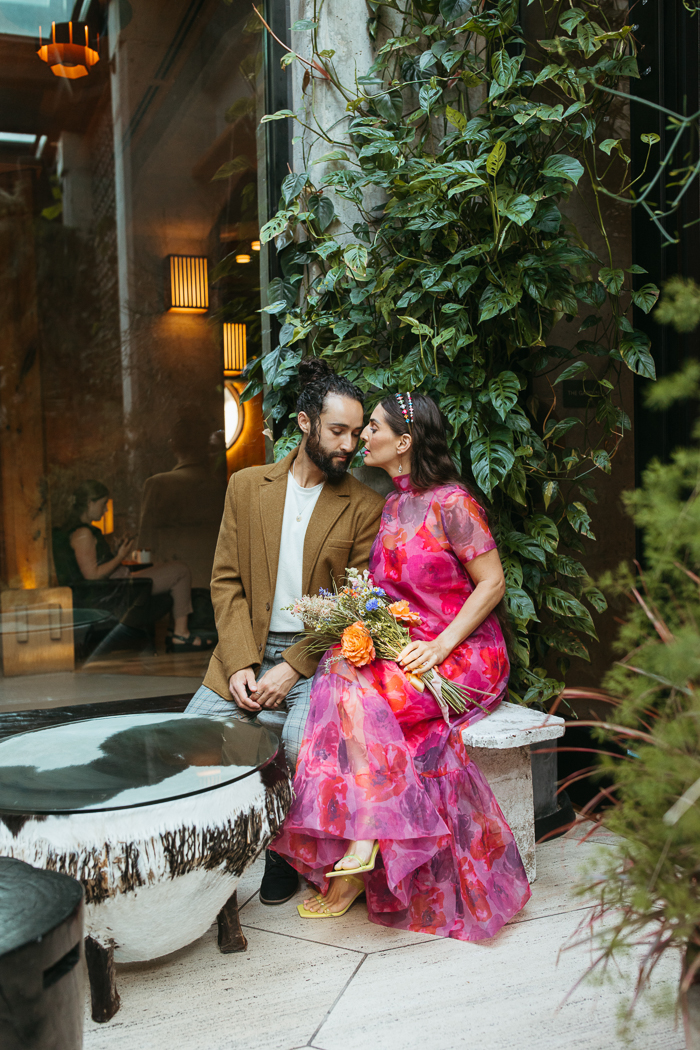 Mady Noel Photo's Insights About This New York Elopement Inspiration
Courthouse weddings have become so popular, which is fantastic because I love them. I keep seeing the same cute little white dresses all over the place. They're so fun, but I wanted to add bold color to this styled shoot. So, the Calluna dress by STAUD was what we built the whole shoot on. My favorite photos are the ones with Eric and Elisa running out of the building. They fully encapsulate the feral joy I hope people feel when they get married. I love NYC, specifically Brooklyn. I love how photographing people walking down the street can be visually interesting, so I wanted to incorporate that in this shoot.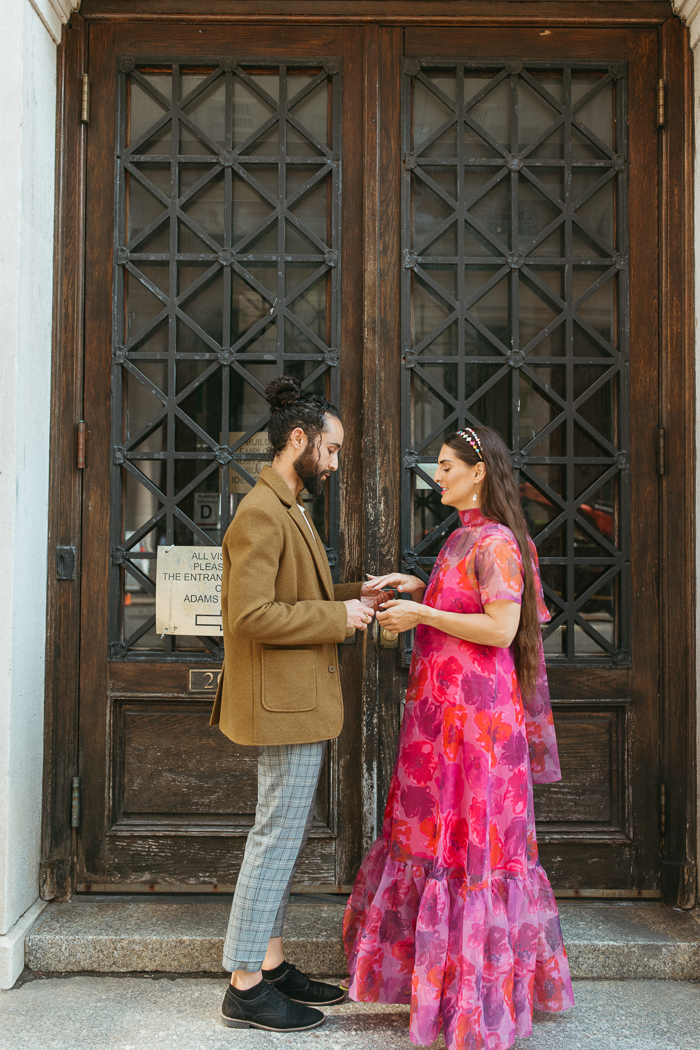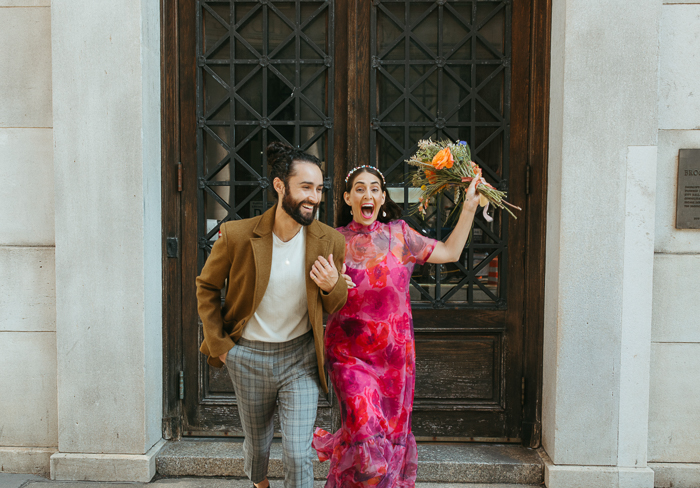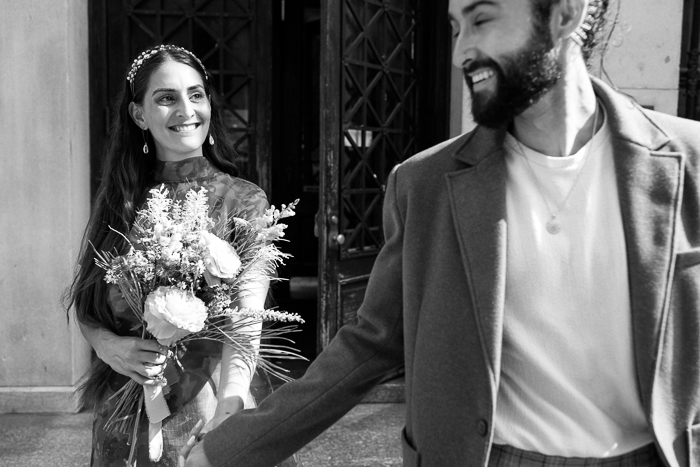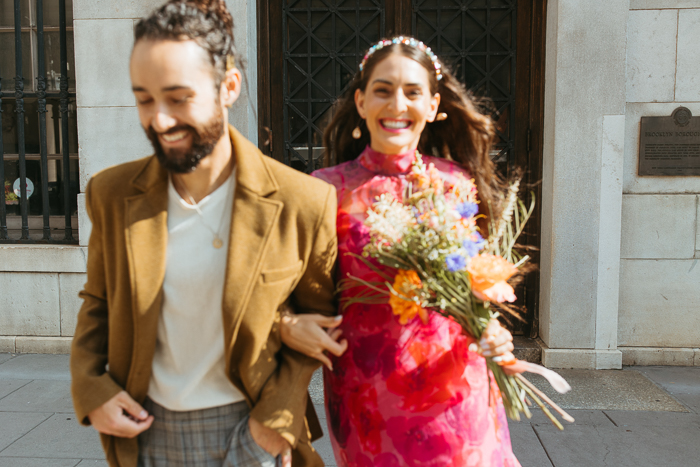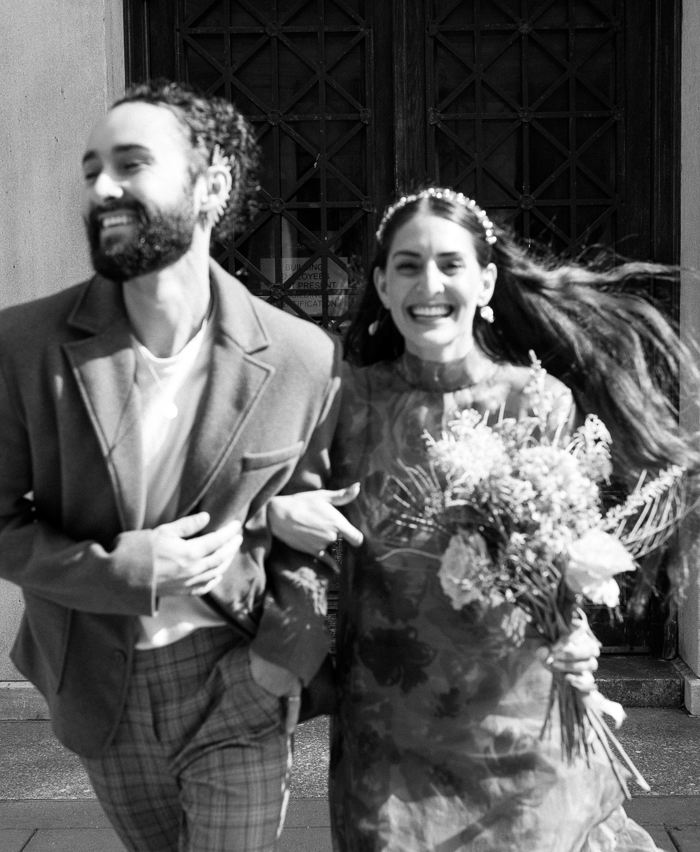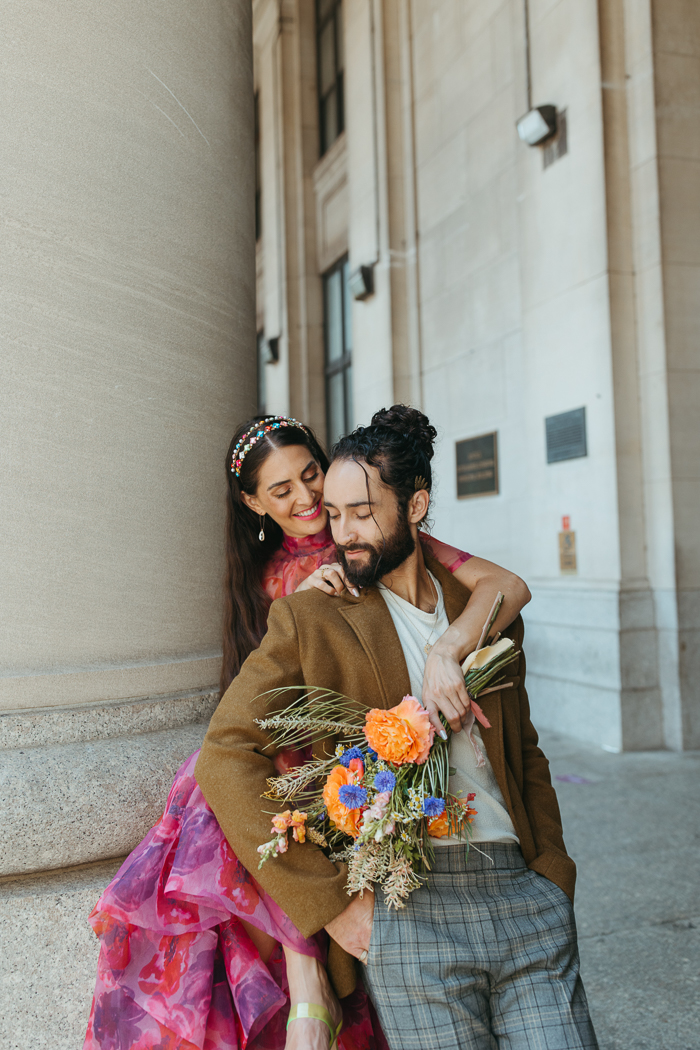 Recommended Reading: 25 Favorite Boho Bridal Bouquets for the Wild at Heart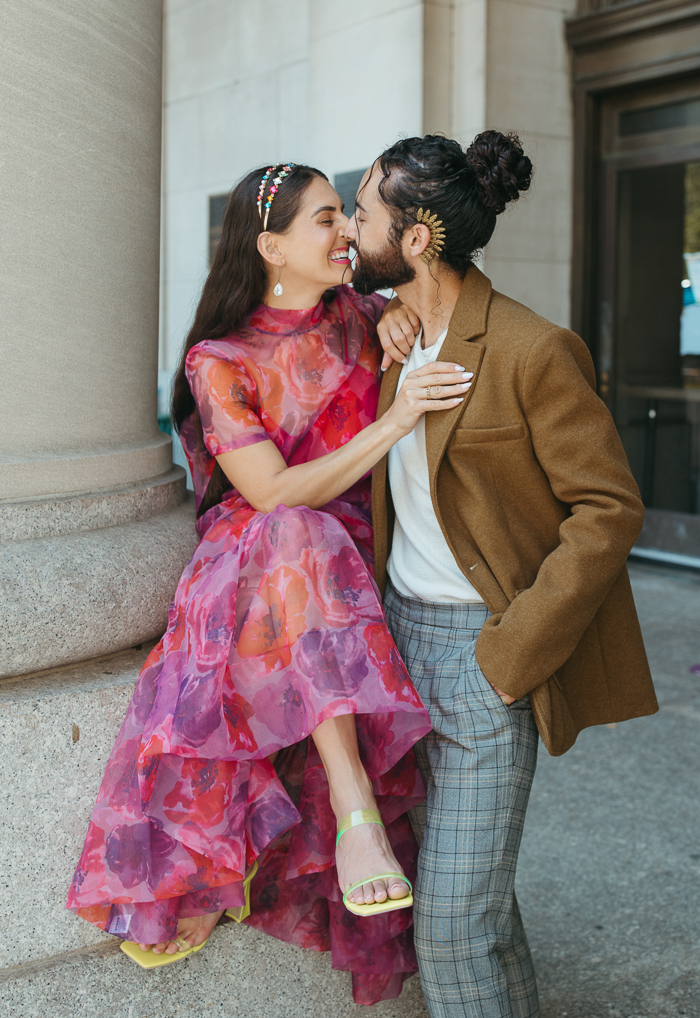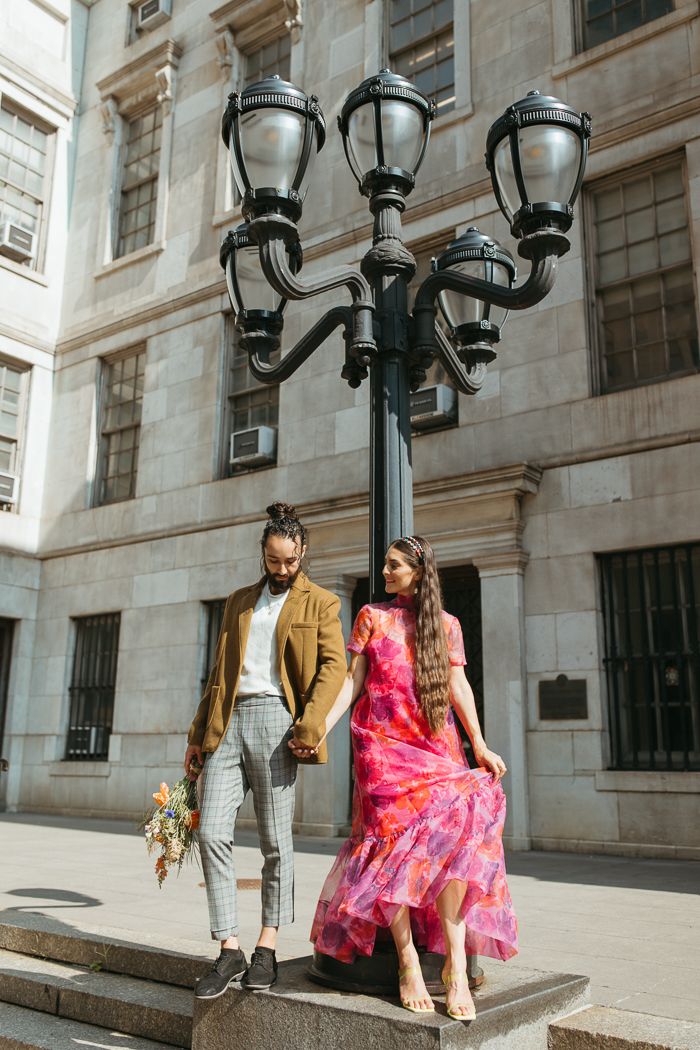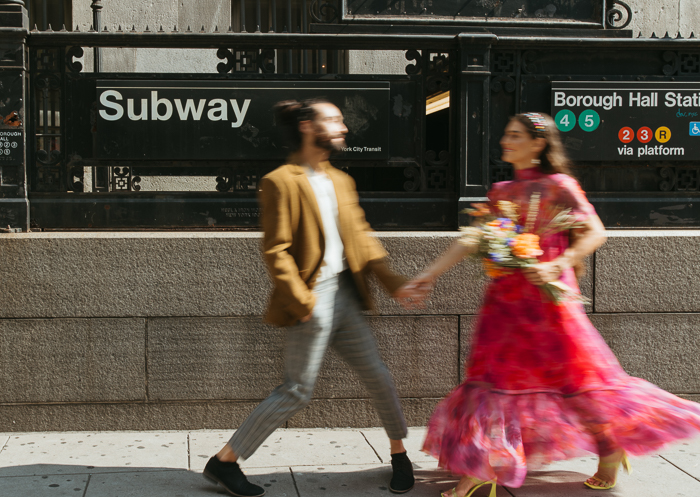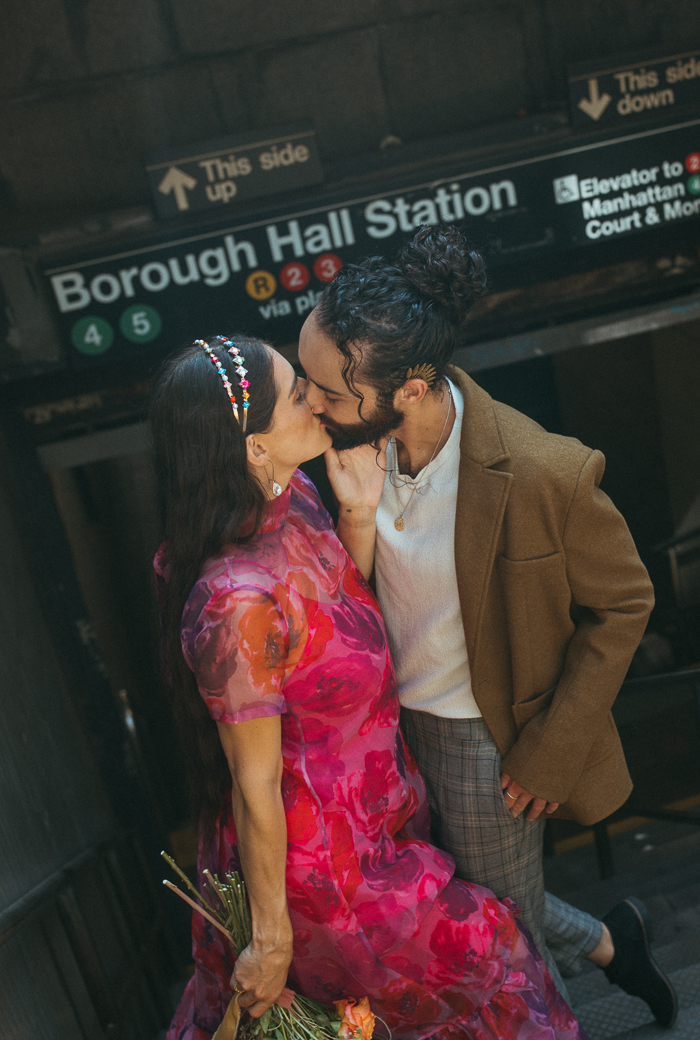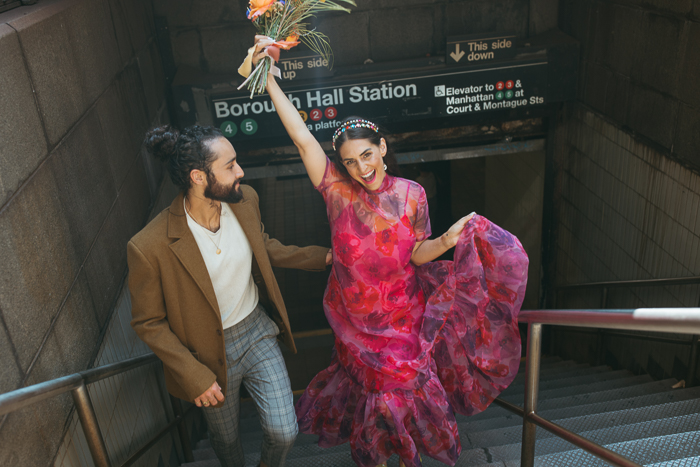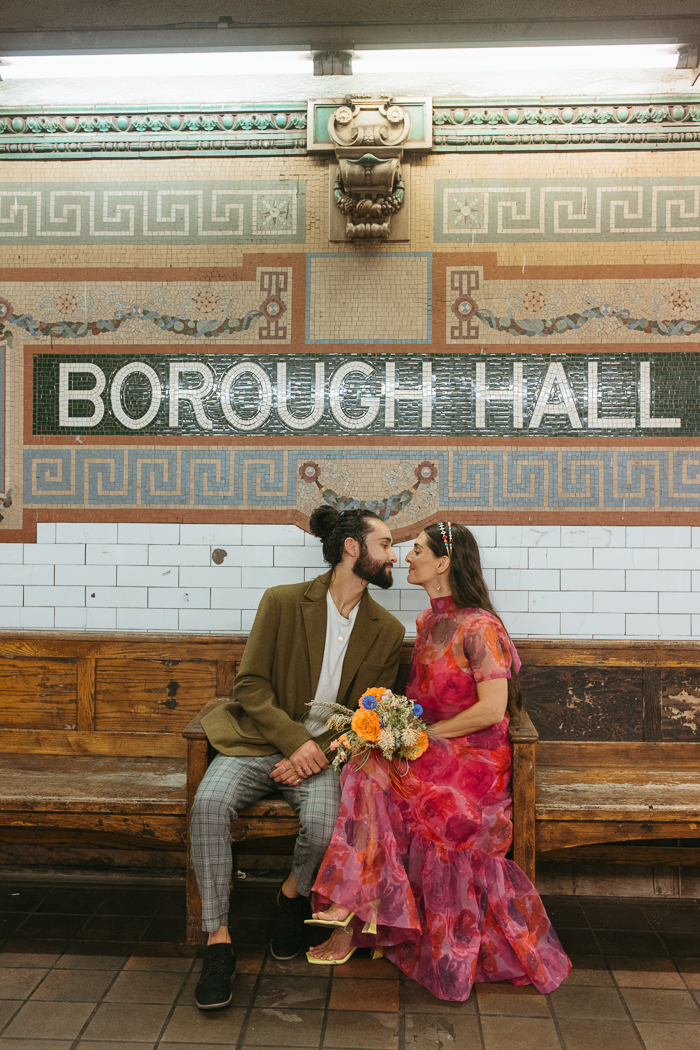 Recommended Reading: Elopement Ideas to Make Your Small Wedding Special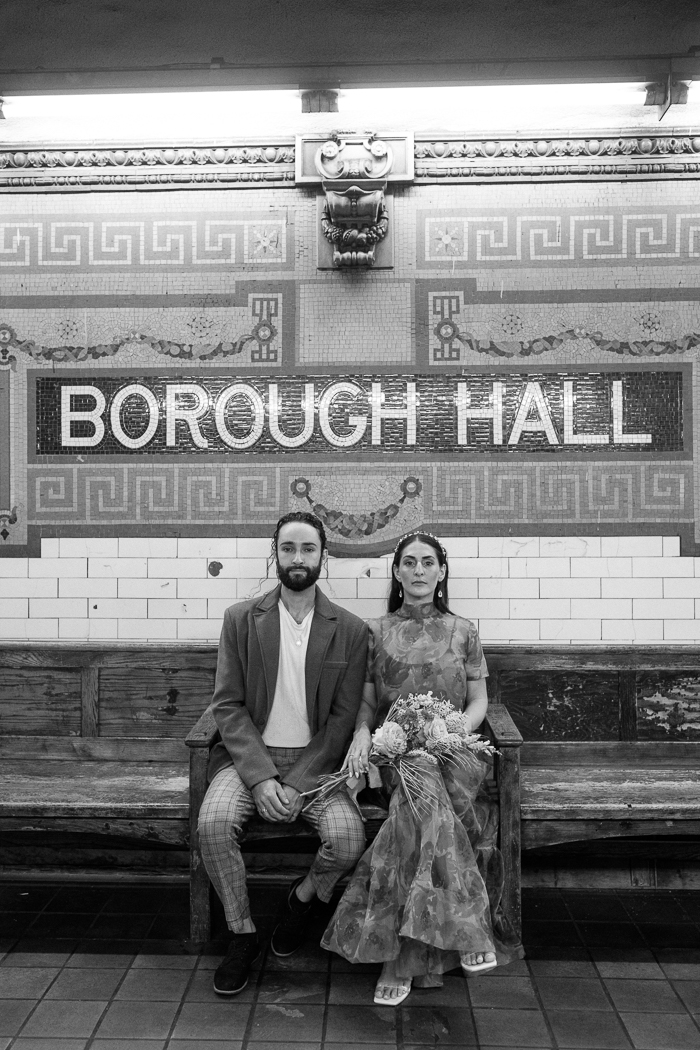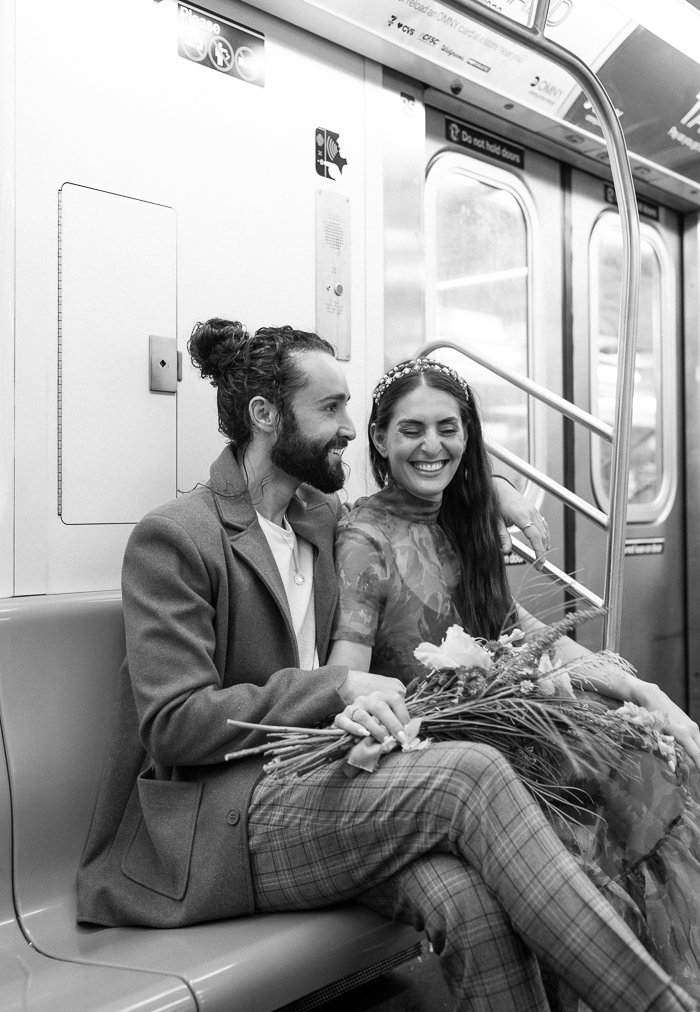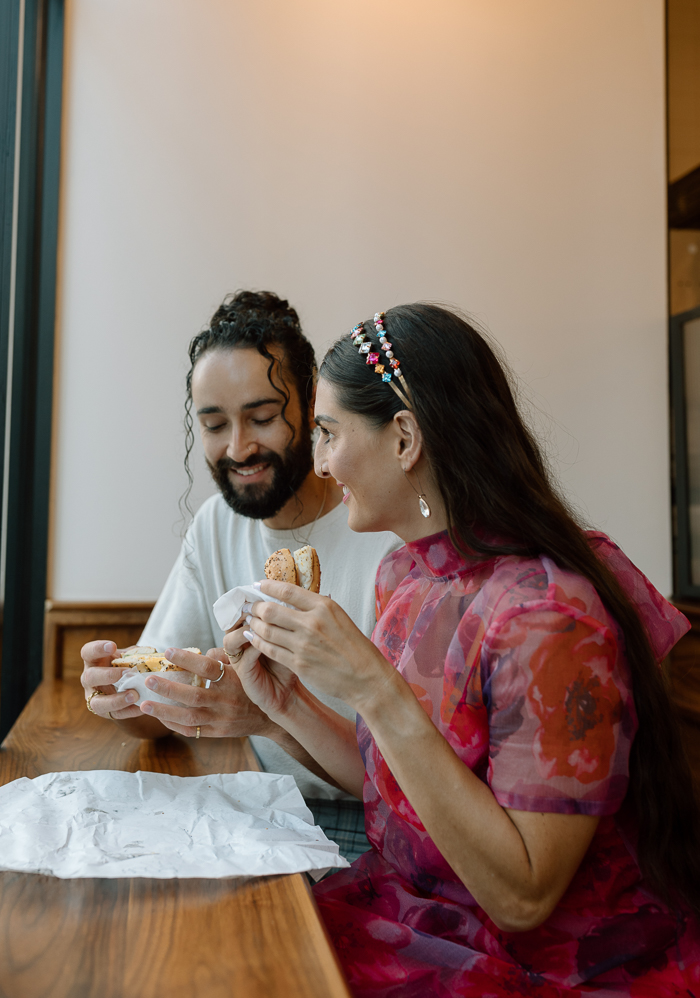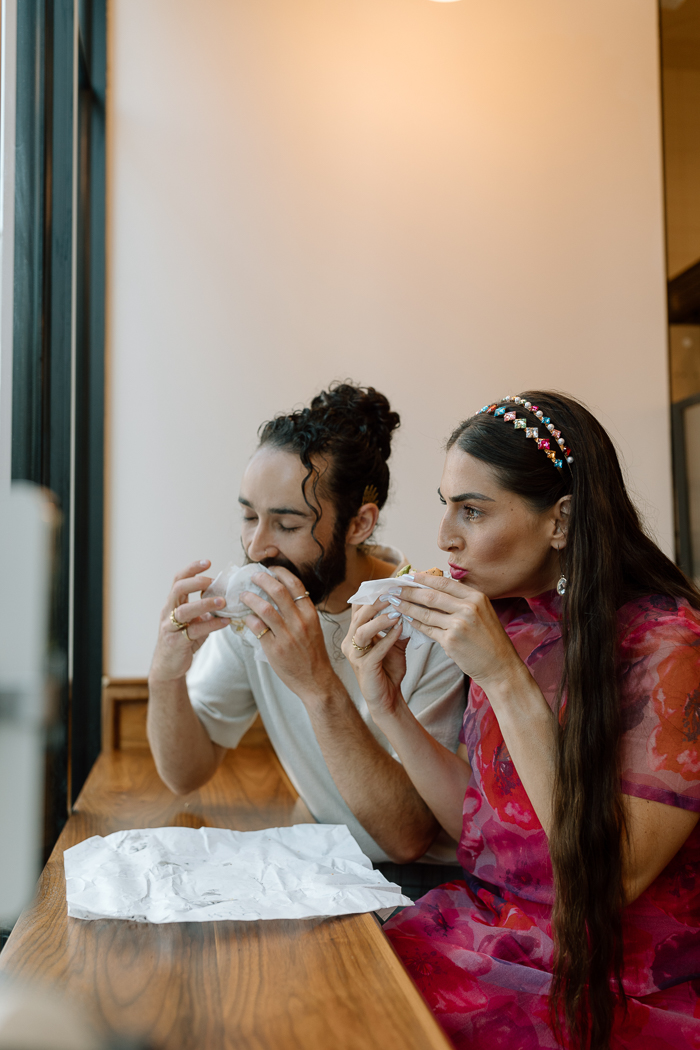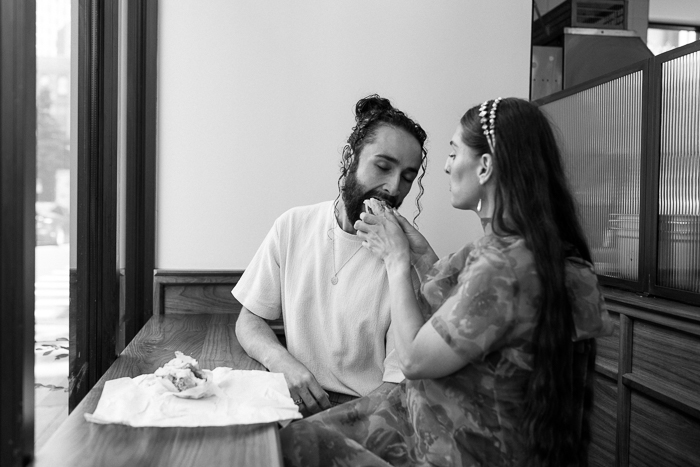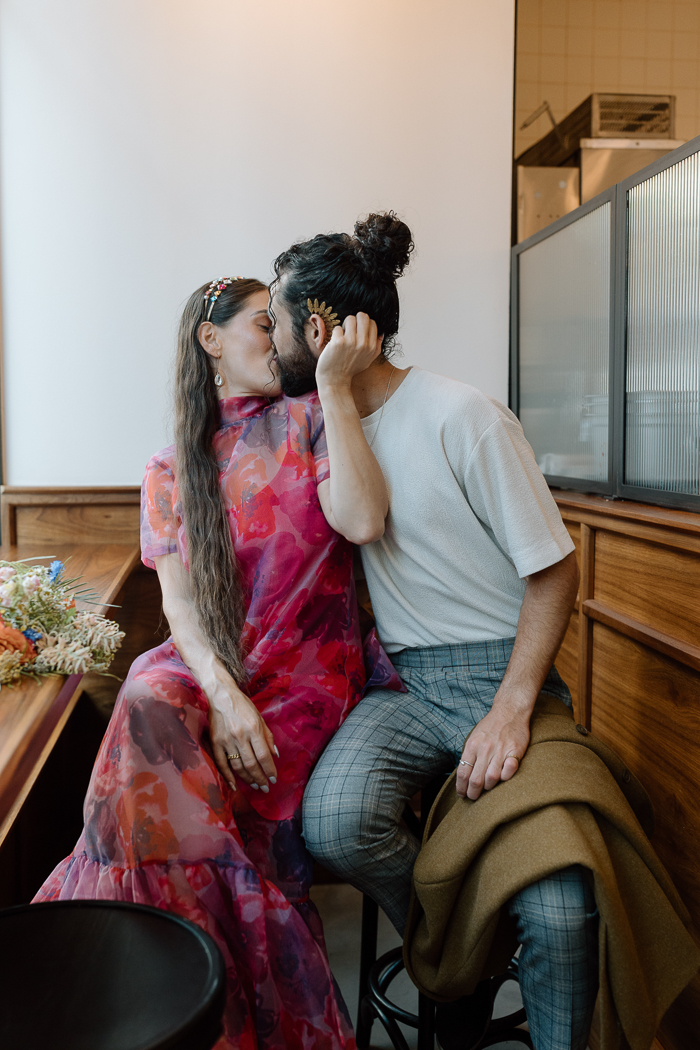 Congratulations to the talented team for creating this colorful, bold Brooklyn, New York elopement inspiration. And a big thank you to Junebug member Mady Noel Photo for capturing and sharing this with us. To see more unique and vibrant celebrations like this one, check out her profile in our directory of the world's best wedding photographers.
Eloping allows you to take beautiful photos that capture your special moments without feeling rushed. These photos become cherished memories of your unique journey together, telling the story of your adventure as a couple. If you're looking for more creative elopement ideas, don't forget to explore our elopement guide for inspiration and helpful tips to make your celebration truly special.