Take a look at this amazing winter wedding planned by Devoted to You Inc. at the Carlu in Toronto. Their post-ceremony ice skating portrait shots are absolutely adorable! We dedicate this post to all our couples planning a wintertime wedding, even if it is only August!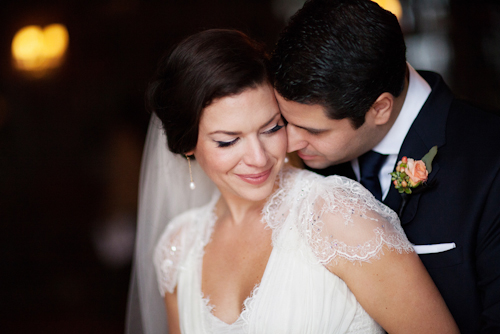 The Goals: We wanted our wedding to be timeless. We didnt want to look back at our pictures and think what were we thinking? Instead, we wanted to see the wedding the same way that we did on the night of our wedding. We picked the Carlu as our venue because we felt a connection to its history, and then tried to make all of our décor choices to compliment the venue.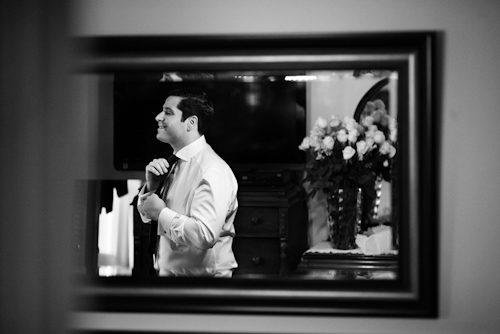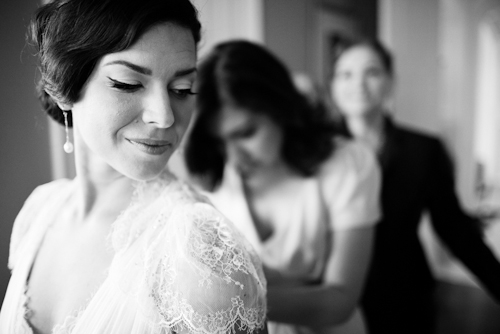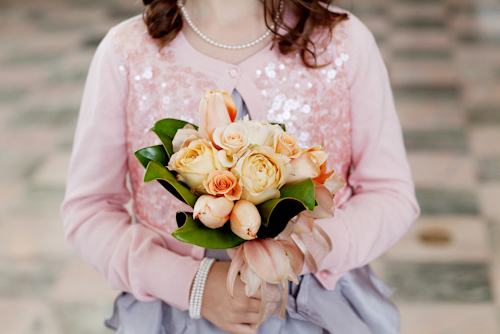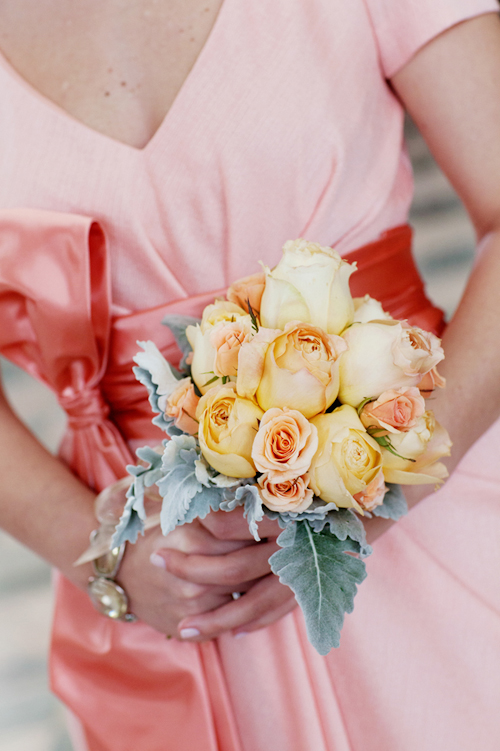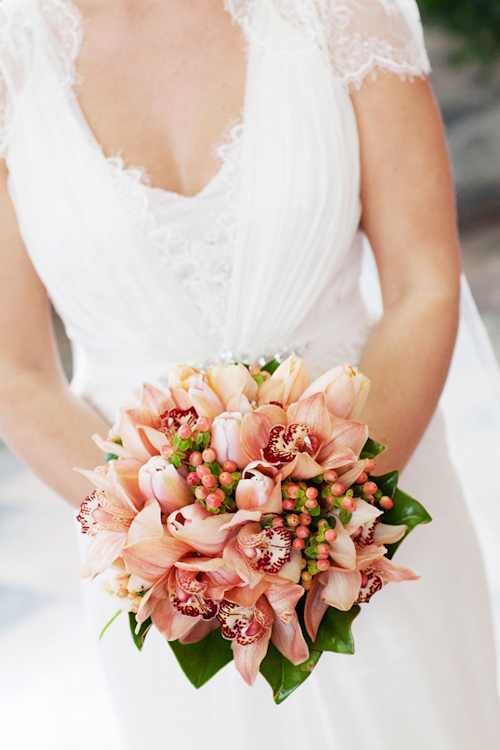 The Design: Our wedding was full of personal details. My hands were in each and every part of the wedding, from the vases, to the wedding programs, to the candy bar, but the most important element of our wedding was the venue. We really wanted to get married somewhere different, a place that the majority of our friends and family had never been to. Gerry and I have been to so many banquet hall weddings, all of which have the same feeling about them, so we wanted to spoil and surprise our guests, so that they could really enjoy and have a great time at our wedding.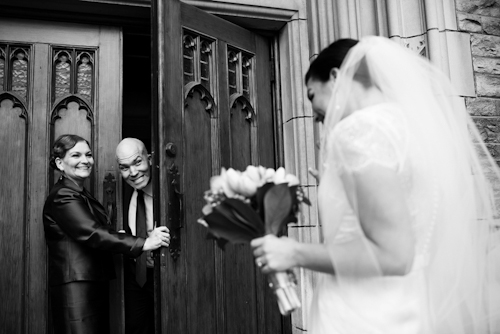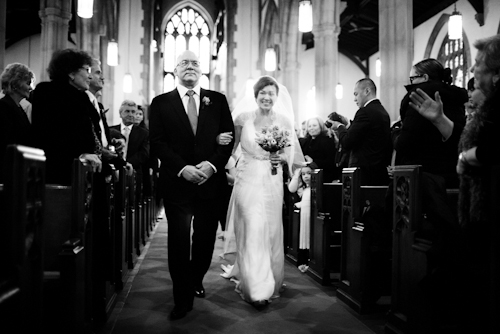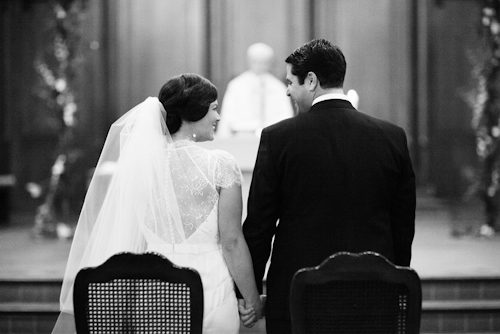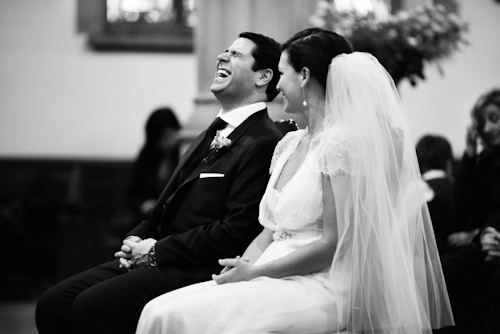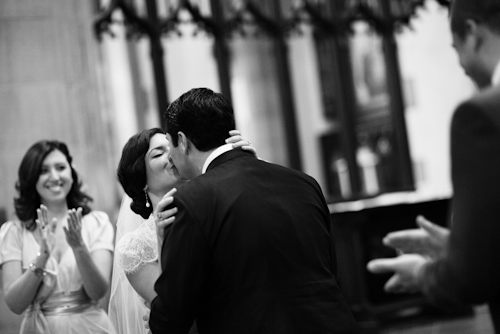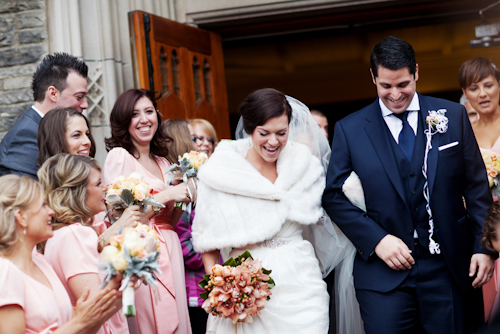 The Look: Both Gerry and I absolutely love clothes, so we wanted our wedding garb to reflect our love of style and fashion. I went to at least ten different wedding ateliers to find my dress and Gerry knew from the beginning that he wanted a custom suit. We also LOVE shoes, so we knew that our shoes had to be one of the highlights of our outfits. Gerry stuck with one pair of Cole Haan shoes that he knew would be comfortable for day and night, and I bought a pair of grey/blue patent leather Prada pumps for the day, and a pair of gold sparkly Jimmy Choo's to dance the night away in! I bought my Prada's before I had even bought my dress, knowing that I couldn't possibly get married without them. I made sure that the dress matched the shoes!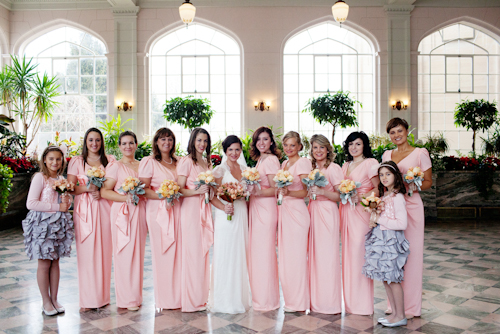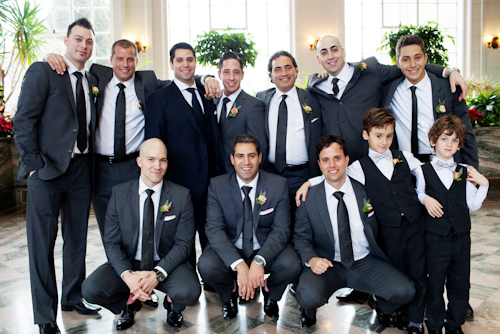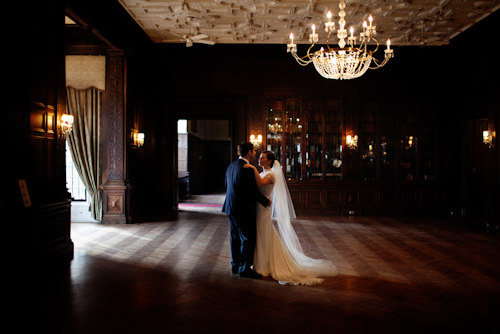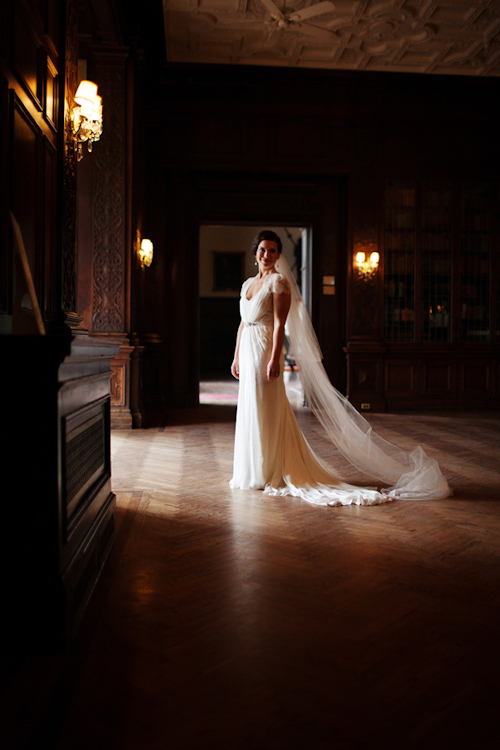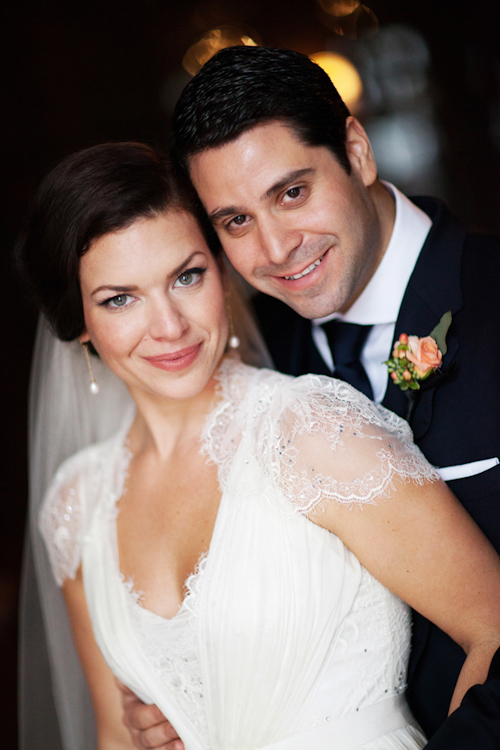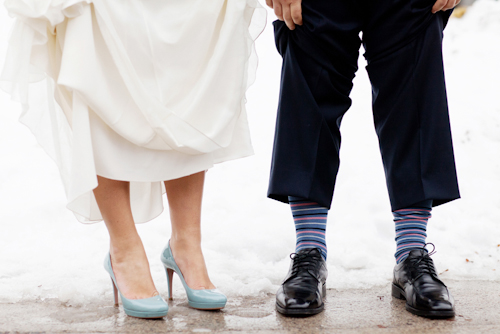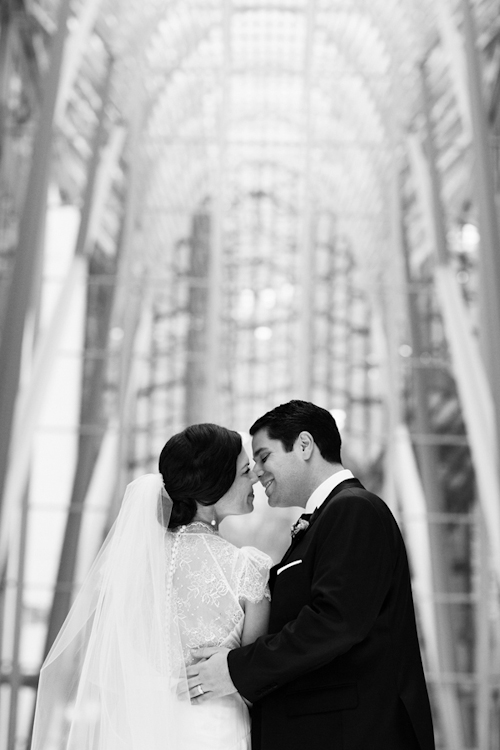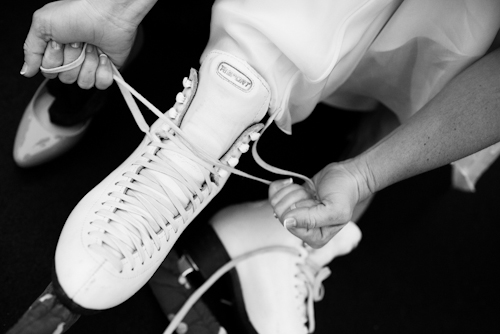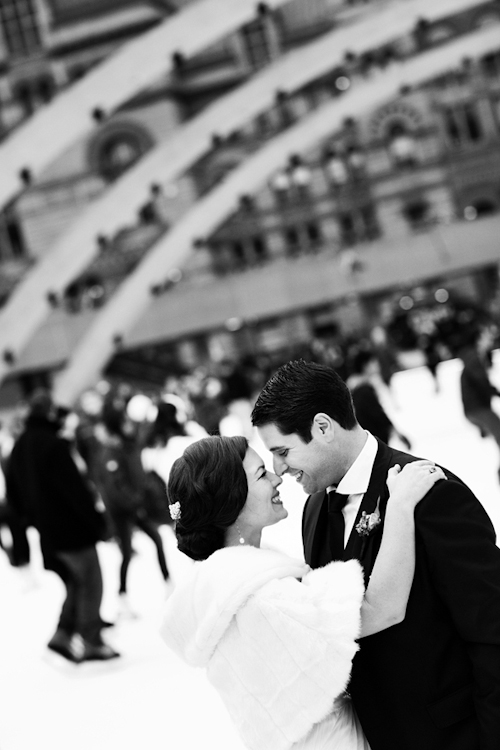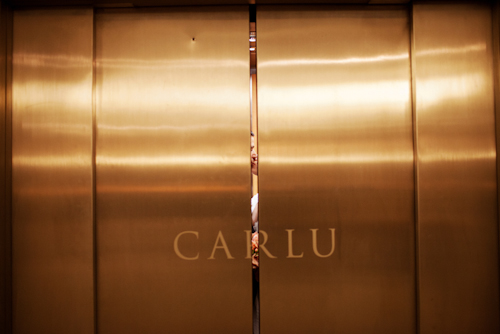 The Moments: Our favorite moment of the day was when we went skating at Nathan Phillips Square. We went there without our bridal party to take photos and get footage for our wedding video. Complete strangers were congratulating us and asking if they could take our pictures to post on Facebook. Our photographers were worried about us falling, but both Gerry and I are excellent skaters so we were able to do many rounds of the rink. When the ice patrollers started blowing their whistles, we thought maybe we were in trouble, but it turned out that they were just clearing the ice for the Zamboni. That gave us the perfect opportunity to skate out in the middle of the ice to be alone for a kiss and some great photographs!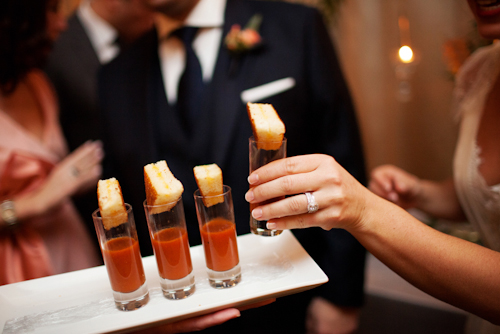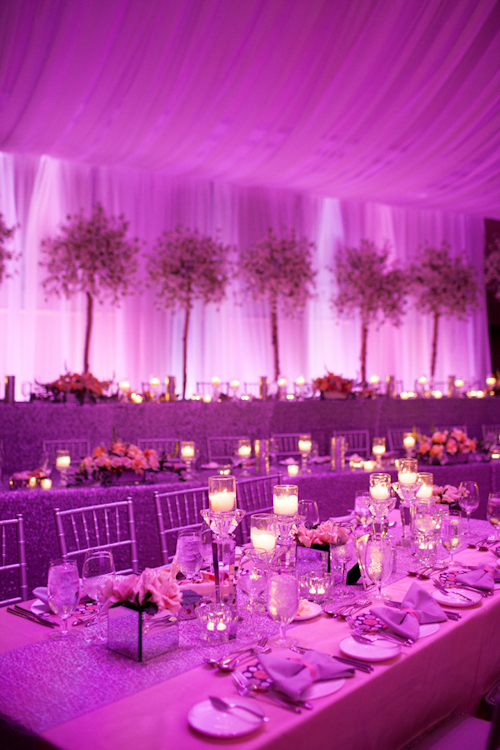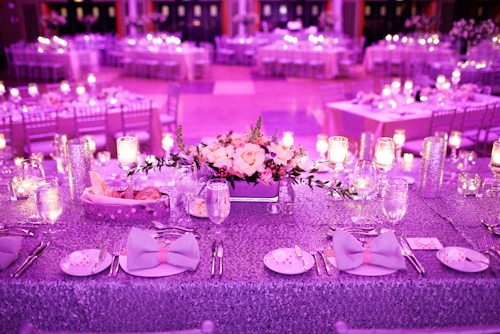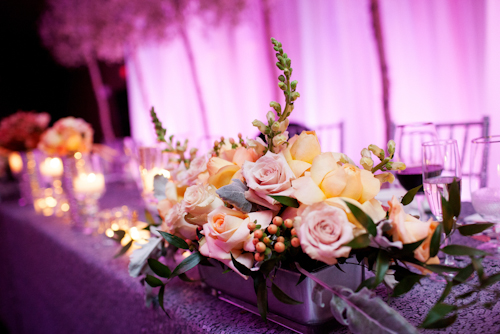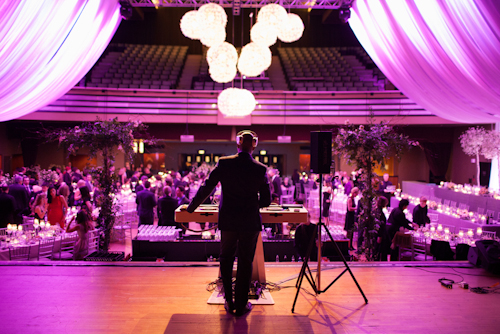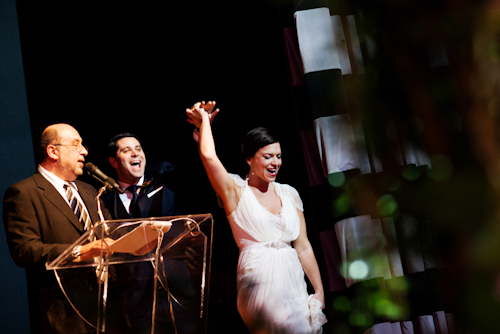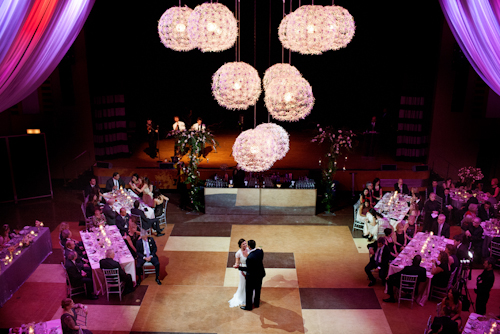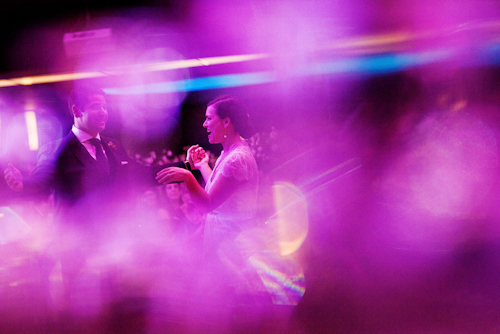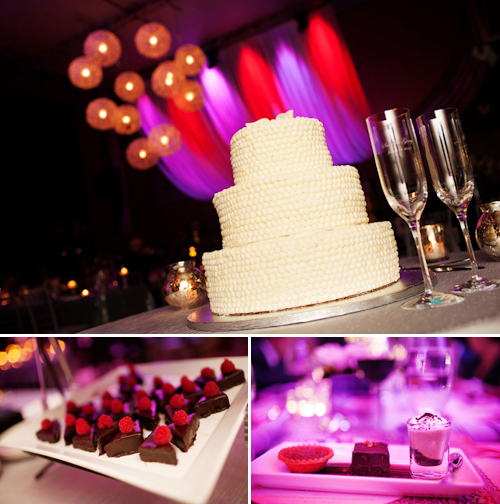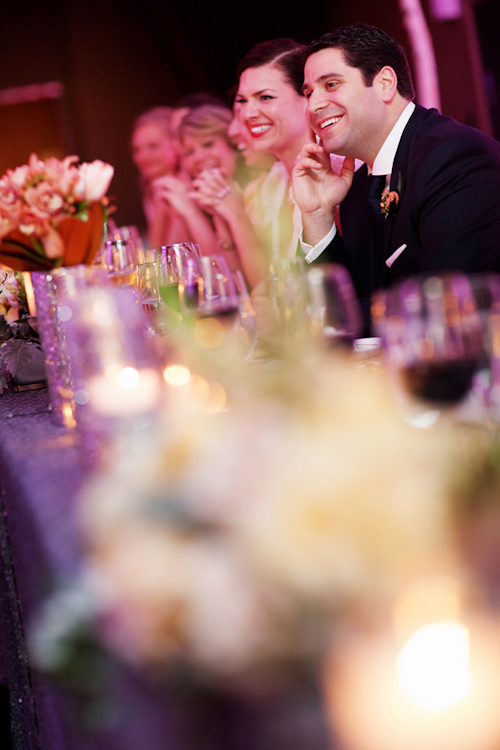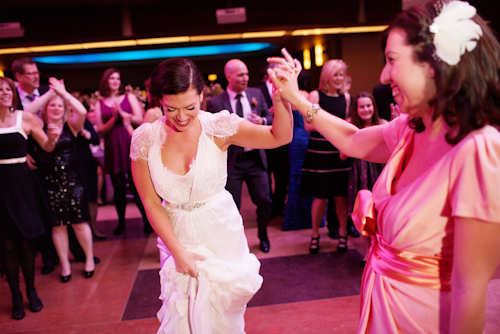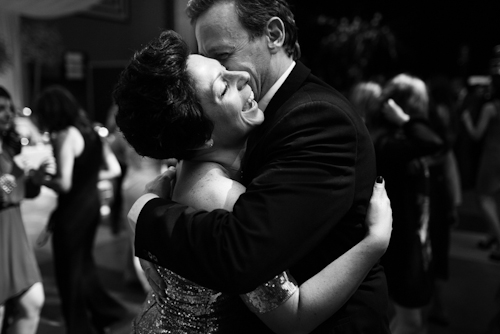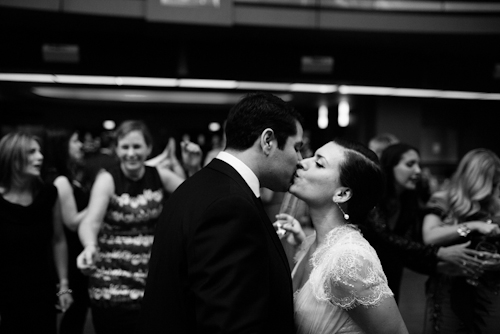 The Pros: Learn about all of the professionals involved in this wedding by visiting Sara and Gerry's page in our Real Wedding Library!
Thank you Sara and Gerry for sharing your incredible day with us!