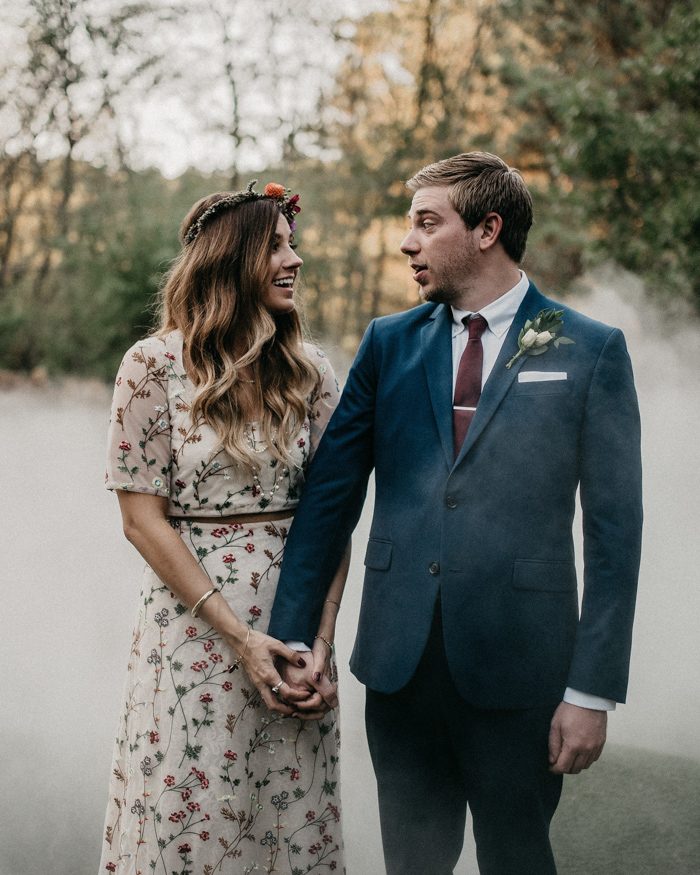 Kassy and Brandon are the epitome of quirky and cool, as evidenced by their whimsical and vintage-inspired Museum of Life and Science wedding! Surrounded by preserved insects hanging on the walls, dinosaur sculptures in the gardens, and complete with a mad-scientist bar station with dry ice, they transported their guests into the wonderful world of science and made everyone get in touch with their inner child. The decor was simple but colorful and featured a DIY cake/dessert stand made from an old tree, thrifted pieces, and florals from local farms. Since nothing about this wedding was traditional, it was only fitting that Kassy also rocked a non-traditional, custom two-piece ensemble that tailor Diana Deane made using fabric from Kassy's grandmother's and mother's wedding dresses. The entire day had a truly carefree and fun feeling that only Samantha Floyd Photography could have captured with such ease and creativity!
The Couple:
Kassy and Brandon
The Wedding:
Museum of Life and Science, Durham, North Carolina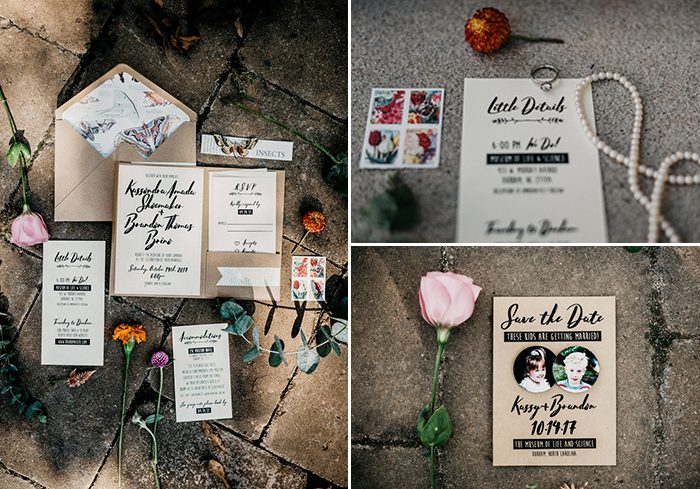 The wedding invitations were made (by me) from recycled paper and super old stock paper from a closed down print shop that I grew up across the street from. The envelope liners were also made from a thrifted book about insects, and each invitation and envelope was different!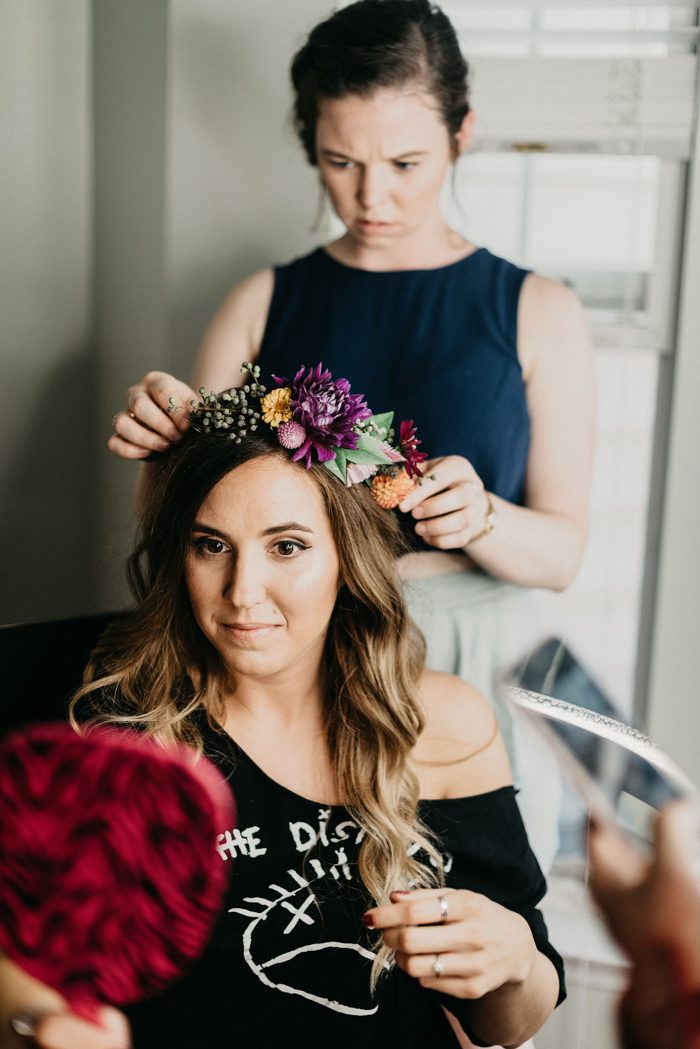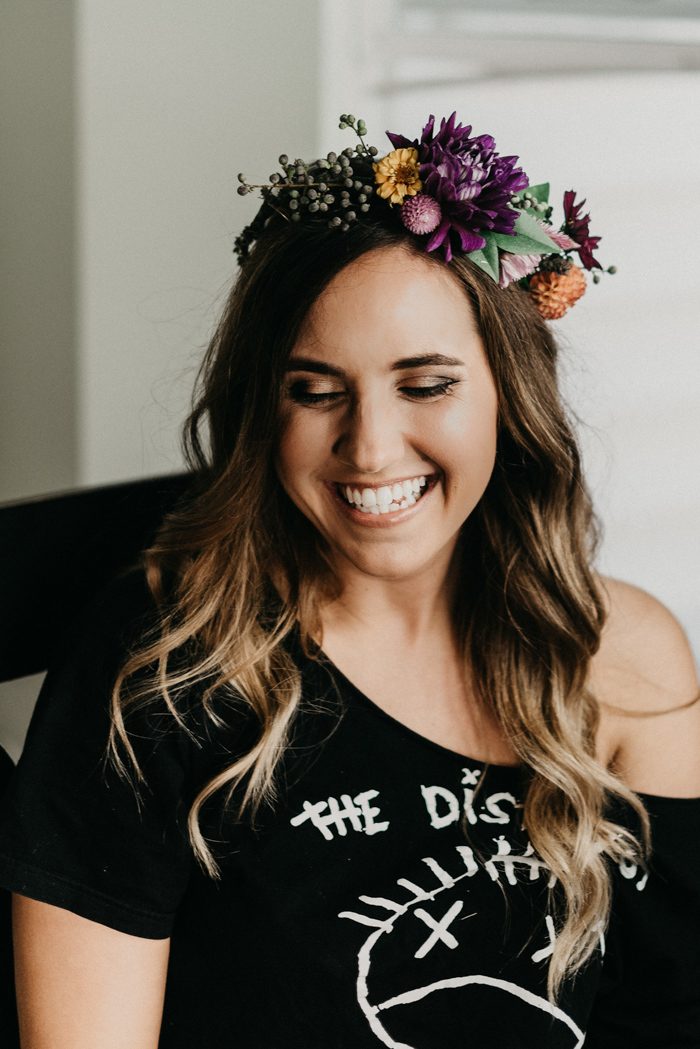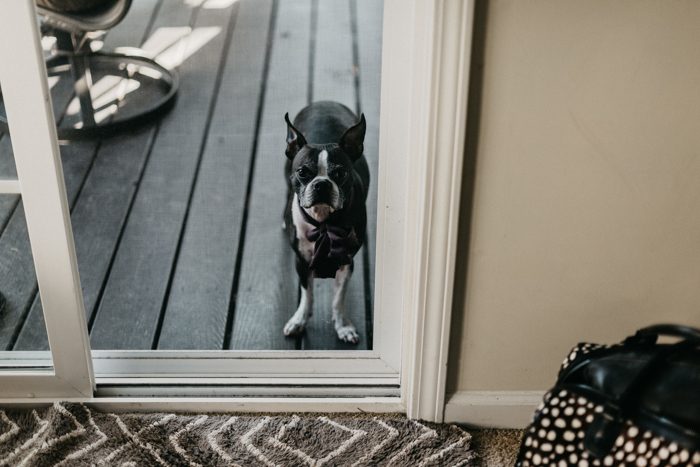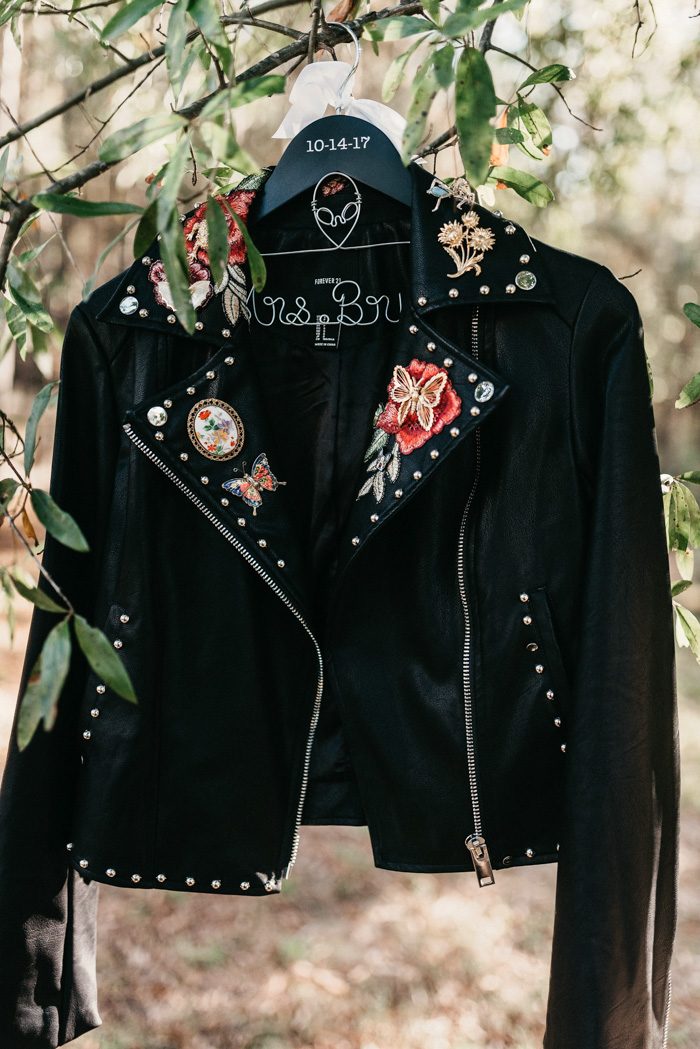 SHOP THIS LOOK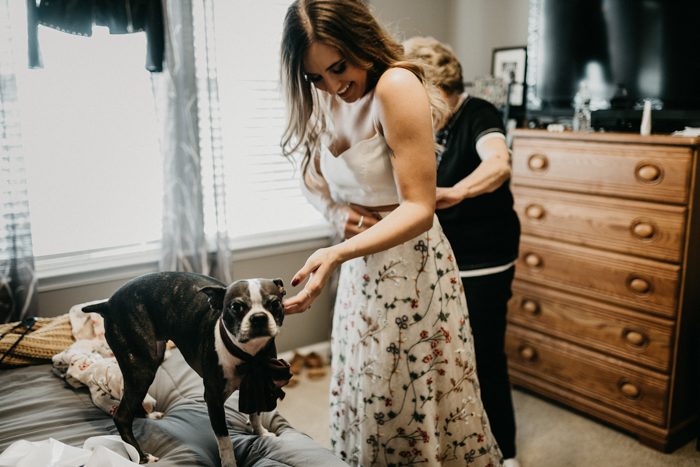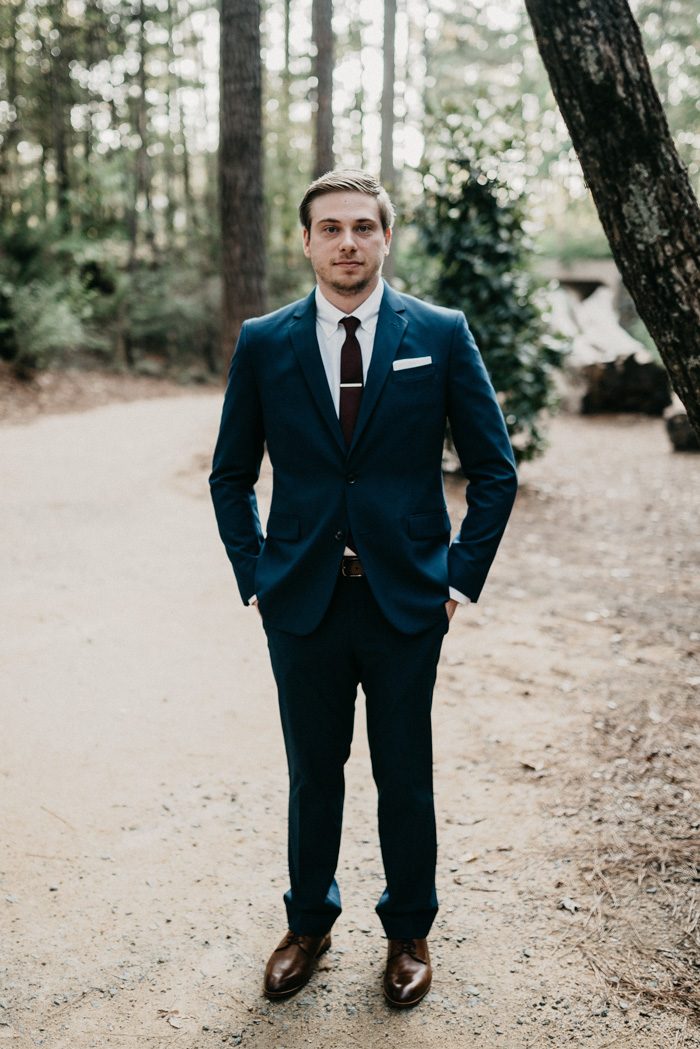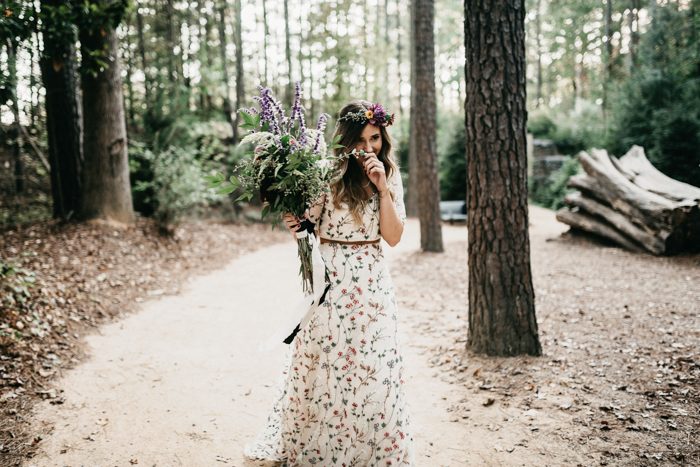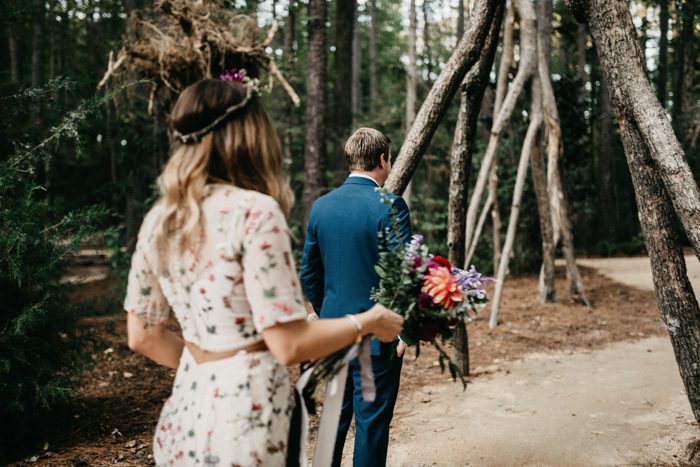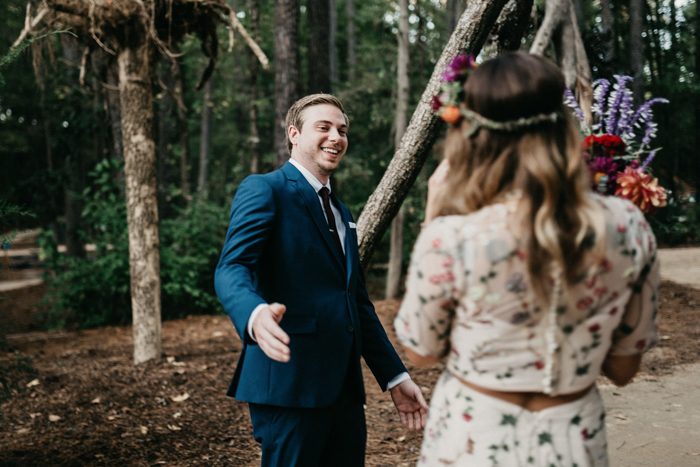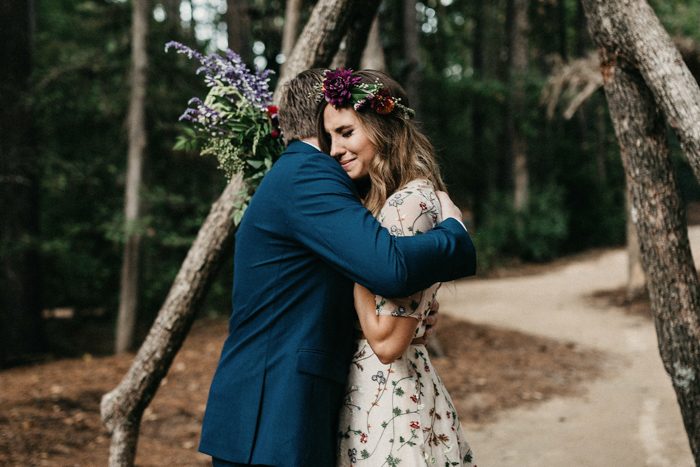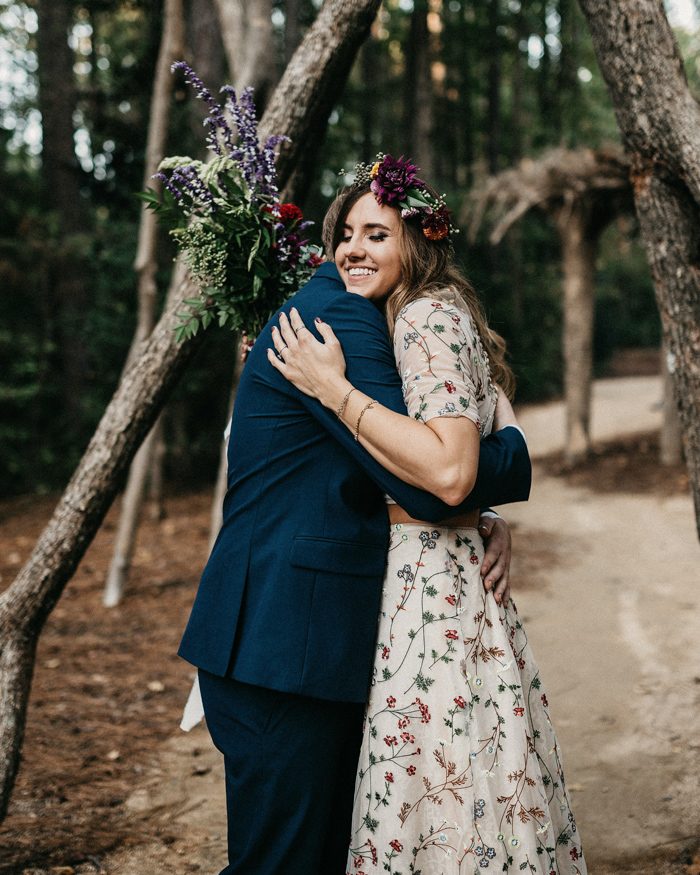 I knew after trying on dress after dress that traditional wedding gowns were not for me. So, I dug out both my mother's and grandmother's dresses from my parents' attic and had this awesome seamstress custom make something from the materials. The lining of it is from my mom's dress, lace, and buttons from my grandmother's dress, and an embroidered flower overlay from fabric I found on Etsy that I felt was uniquely me. What is extra special about those original gowns is that both my mom and Godmother wore one, and my grandma and both of her sisters wore the other. I got to wear a piece of so many amazing women! I also wore all vintage jewelry, both given to me by family or thrifted.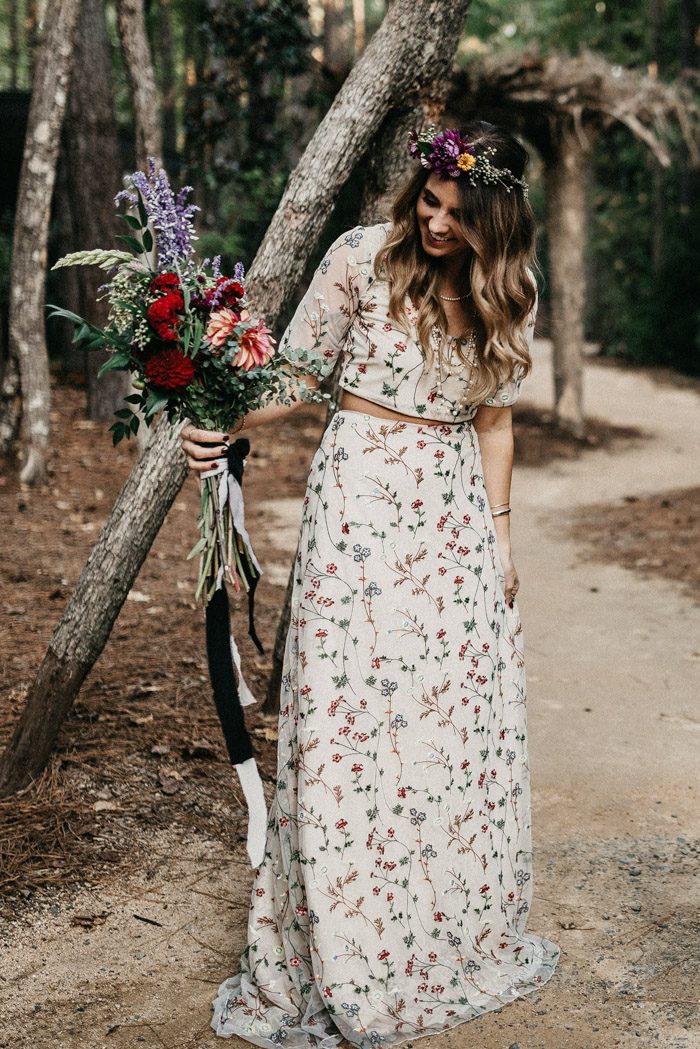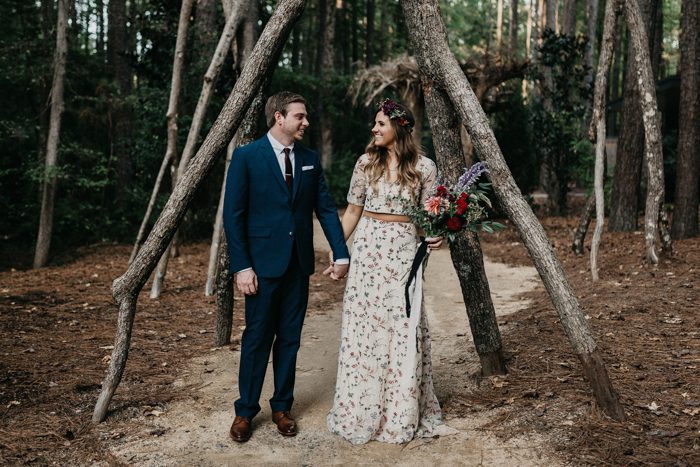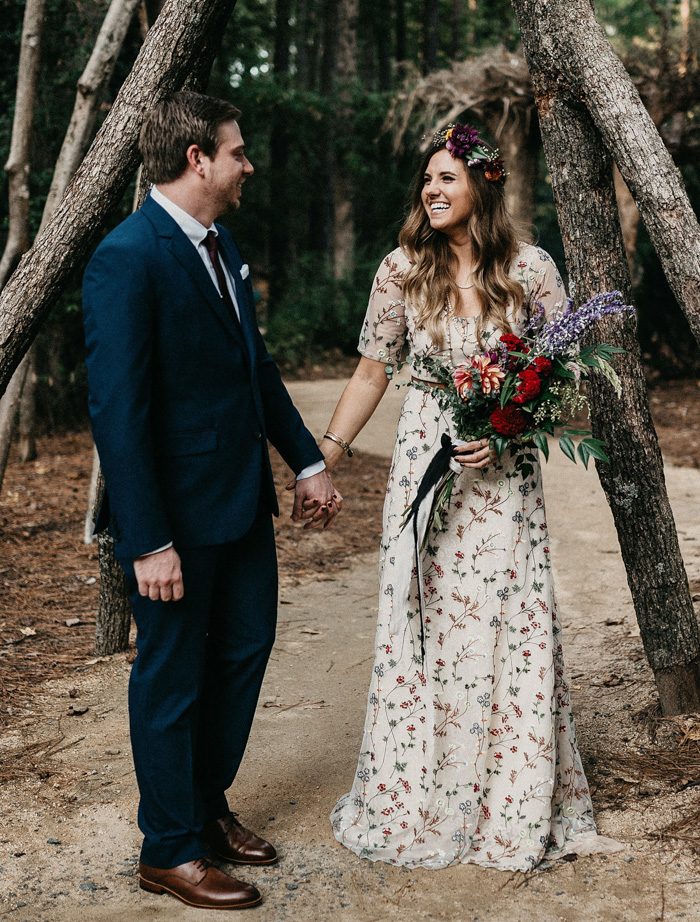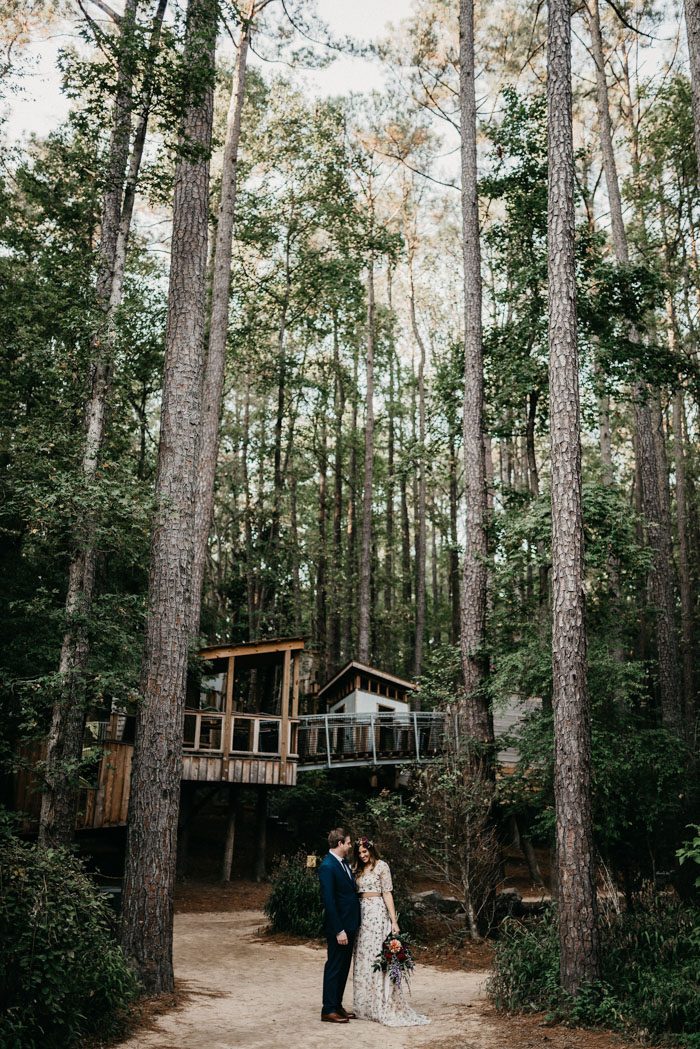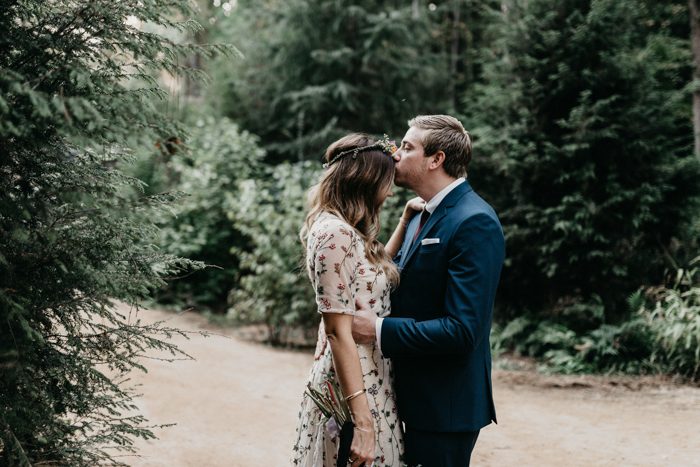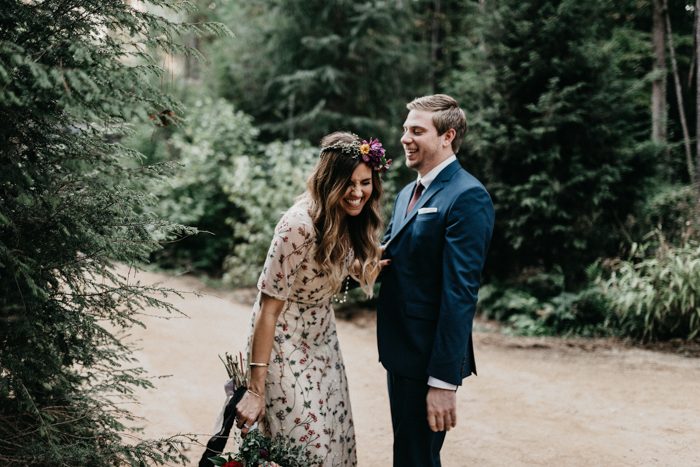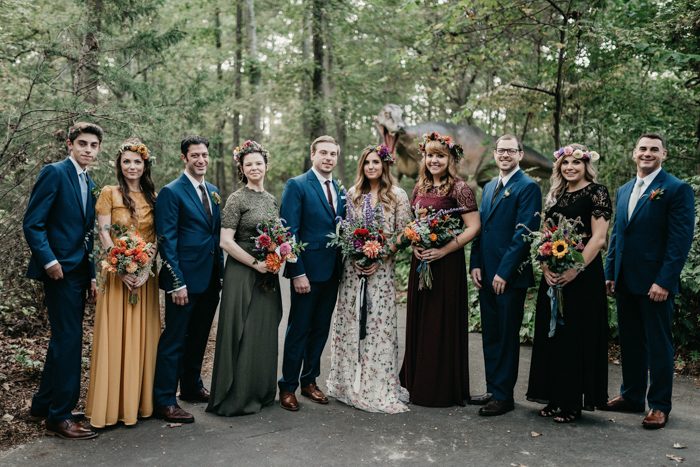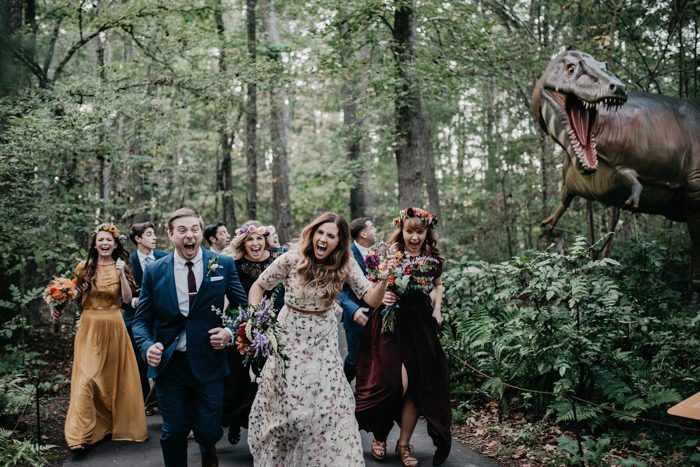 The Museum of Life and Science is one of our favorite places ever. We figured it would be unique, true to us, and a super fun place to hang out at all night. The cocktail hour was in a butterfly garden and insectarium, and a lot of our adult guests said they felt like kids again, which is exactly how we wanted them to feel!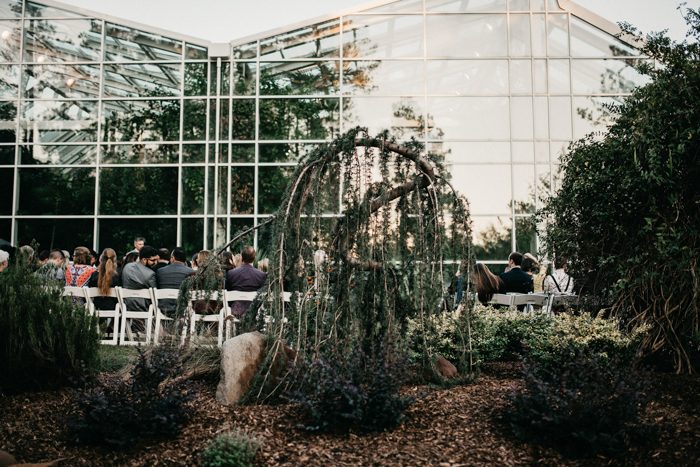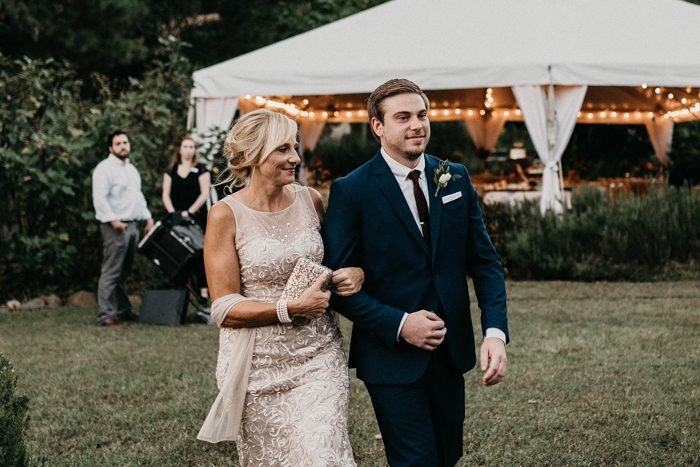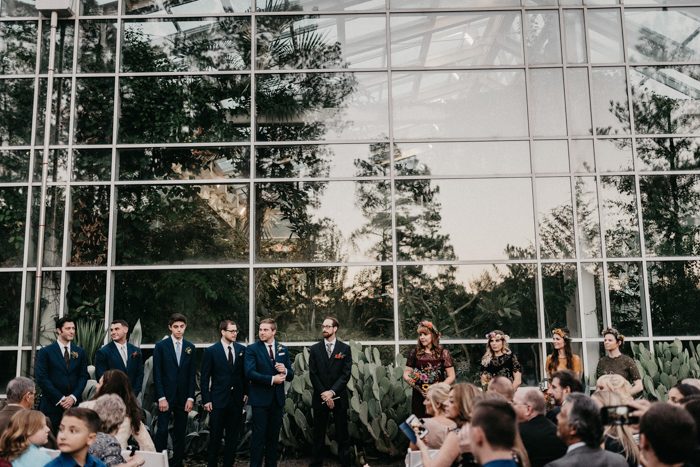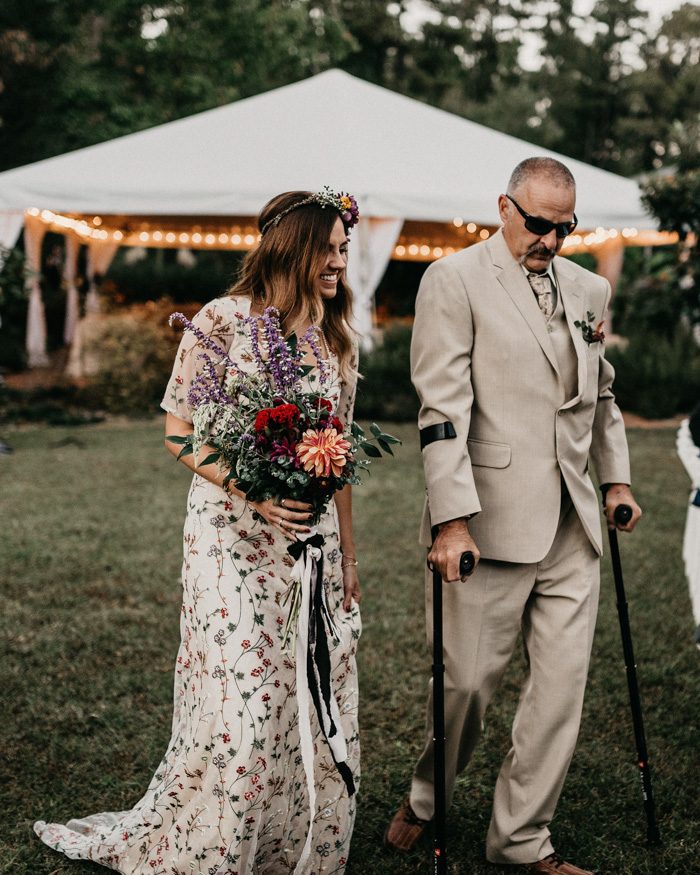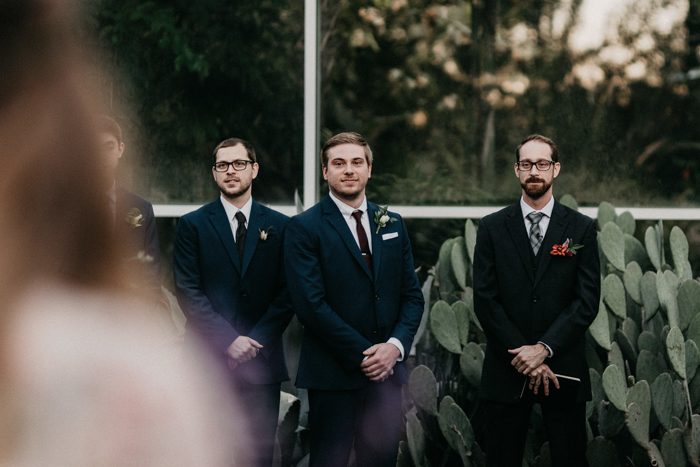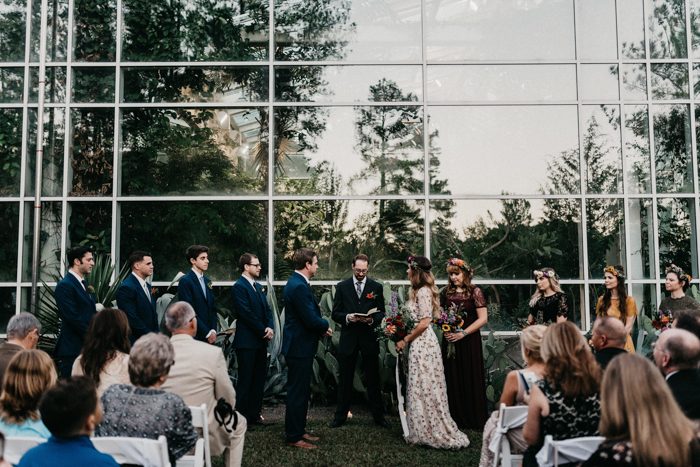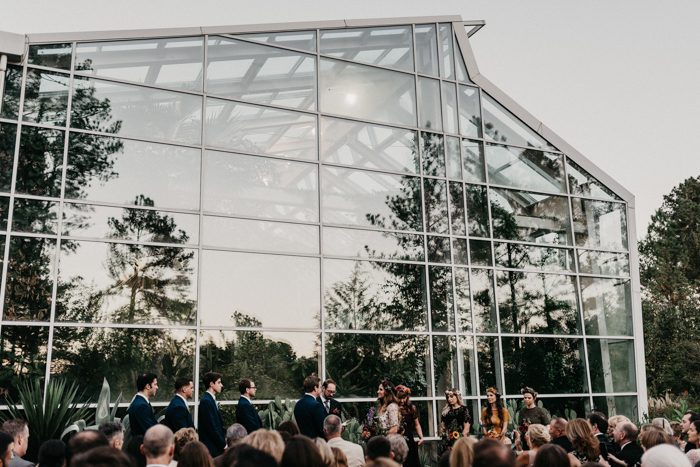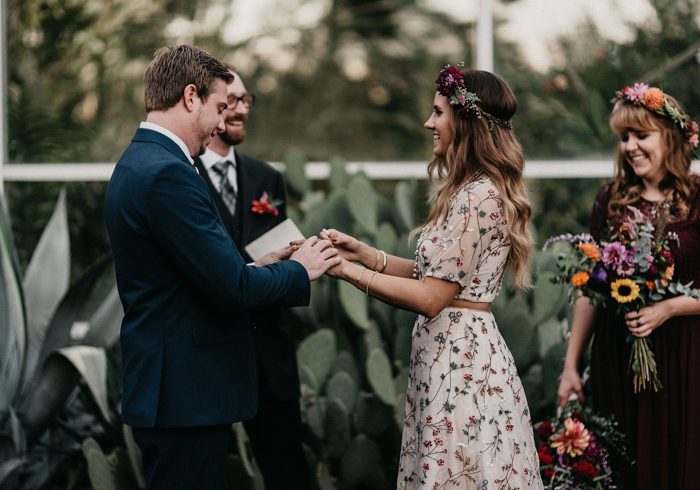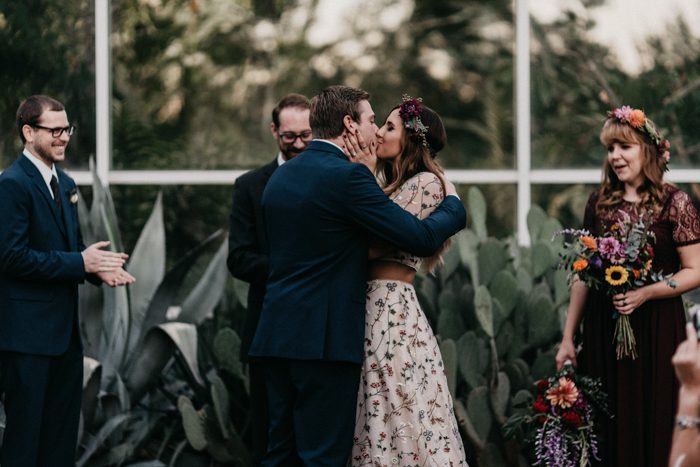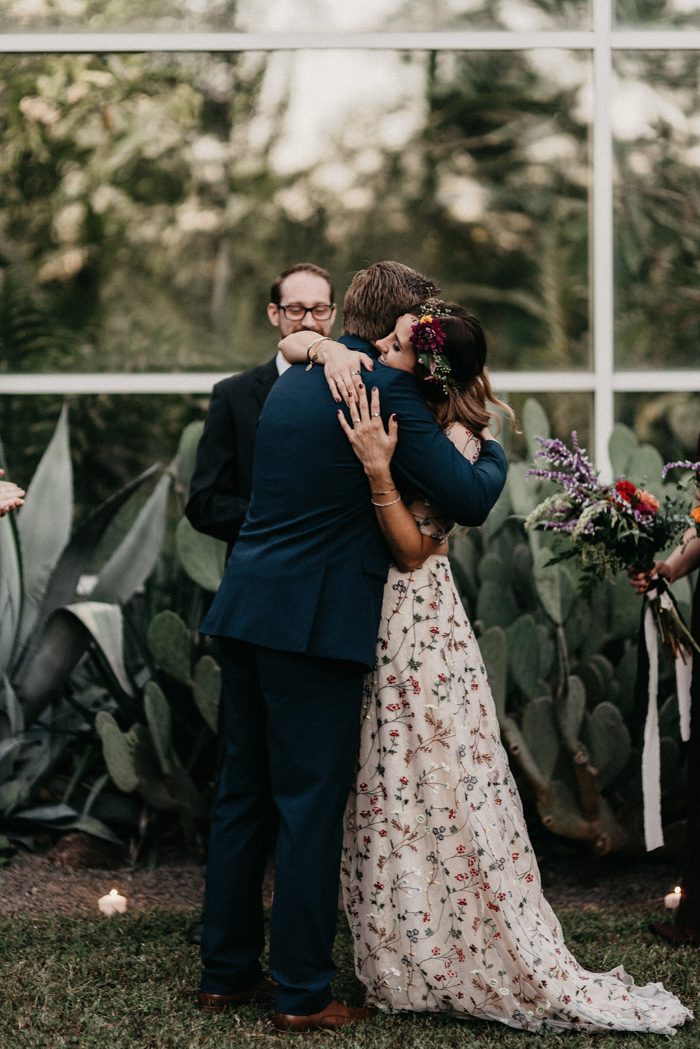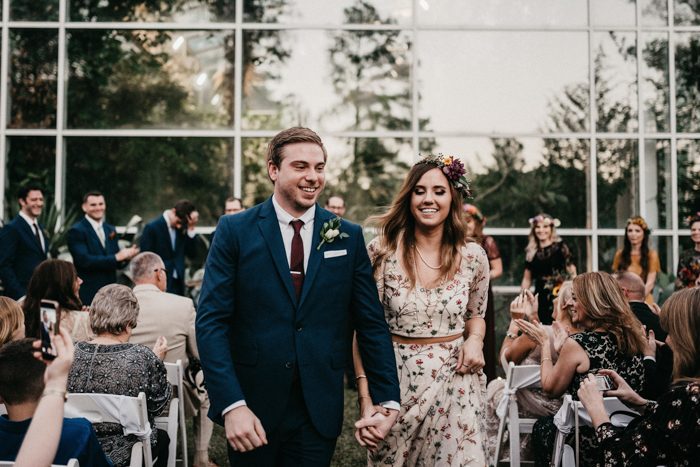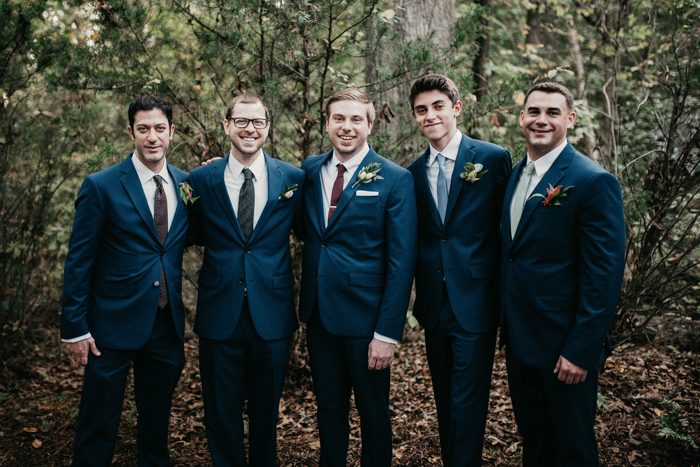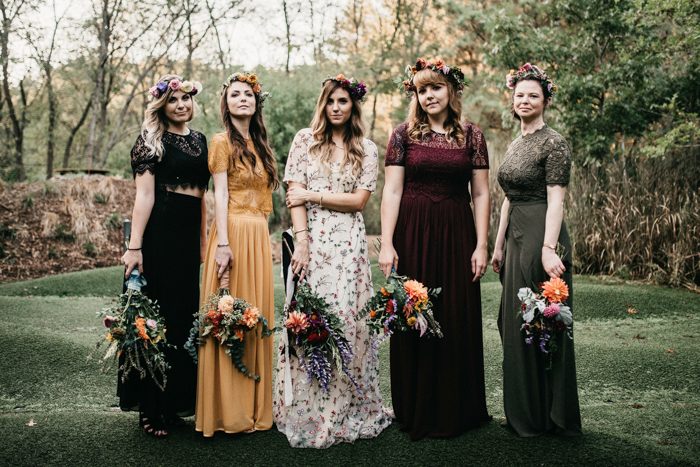 SHOP THIS LOOK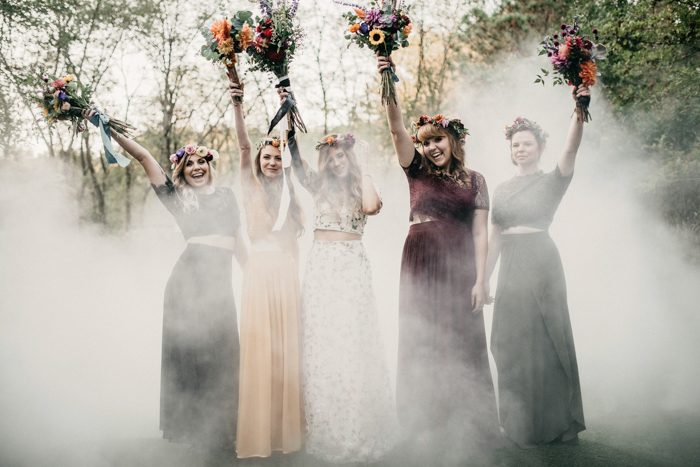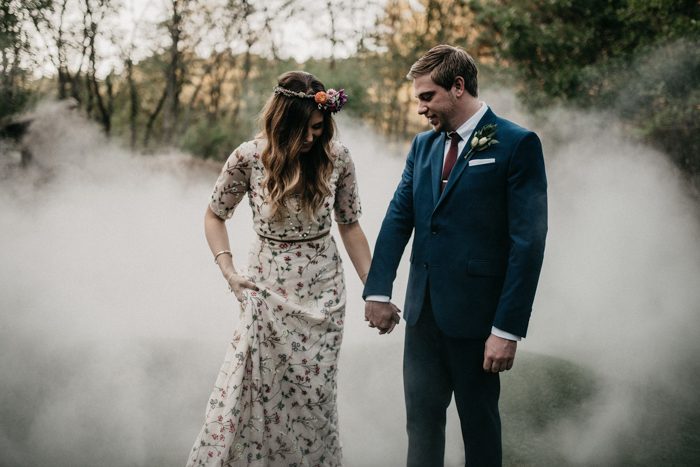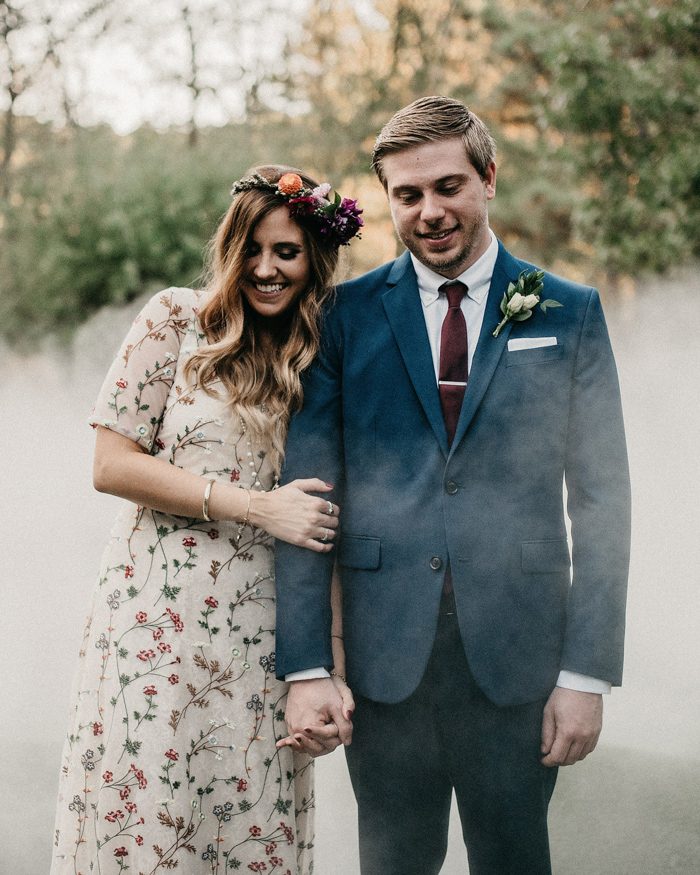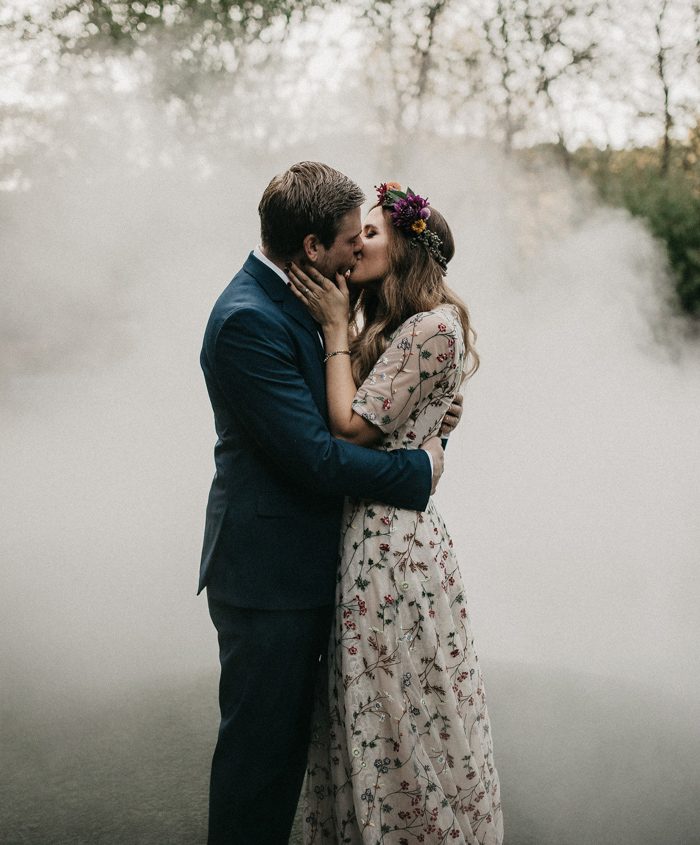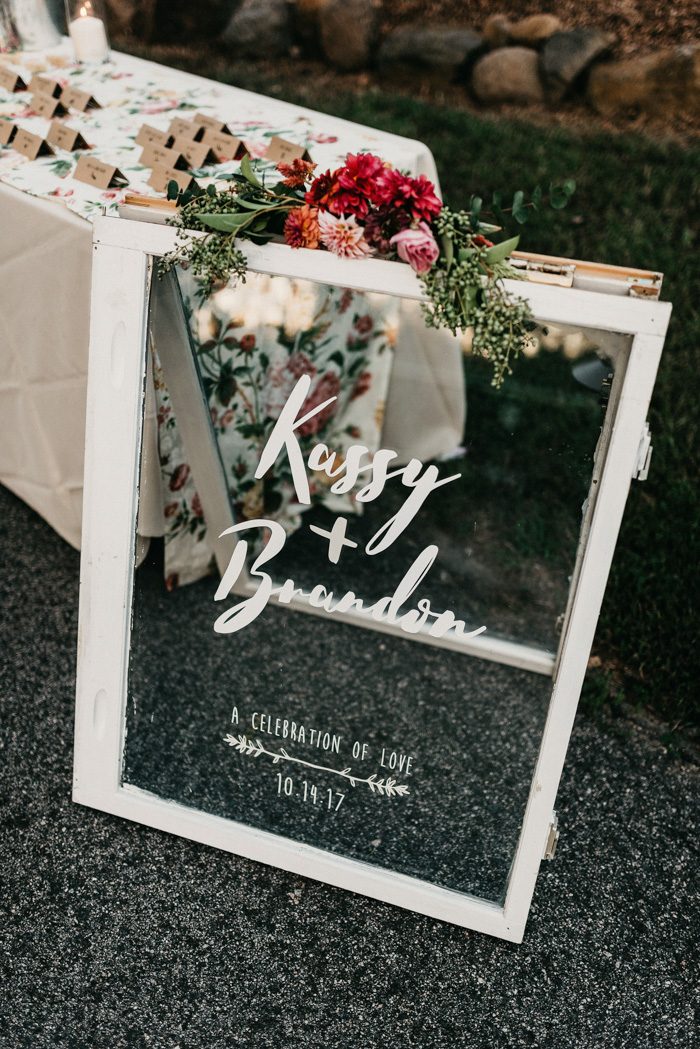 Our wedding favors were little honey jars filled with local honey from Bee Downtown. I (Kassy) had been following Leigh-Kathryn, an awesome female beekeeper, on Instagram for a while and reached out to her about personalizing the honey jars. It not only fit our life + science theme but Bee Downtown is part of a huge movement to SAVE THE BEES!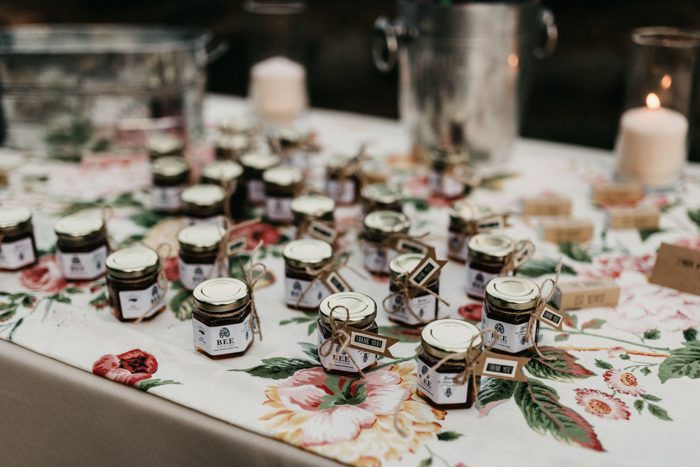 SHOP THIS LOOK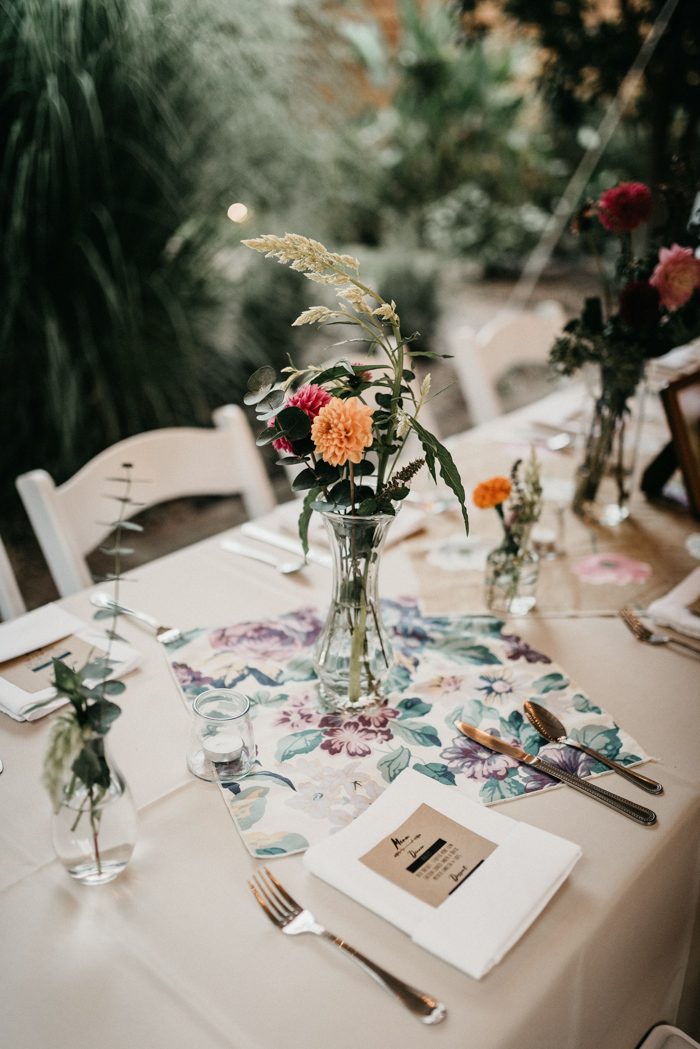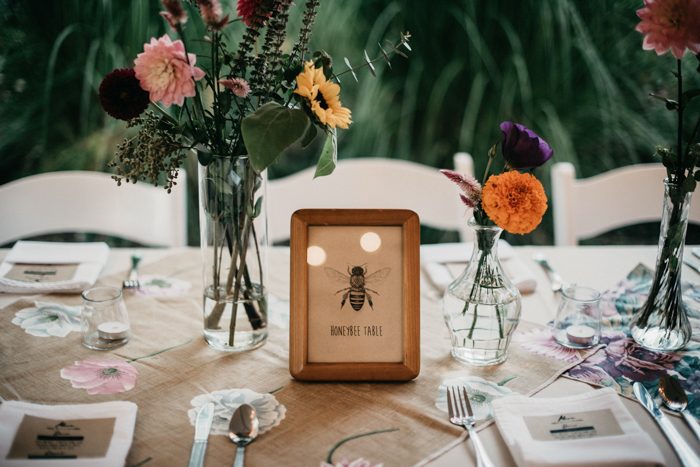 My dad made our cake/dessert stand out of a tree he cut down himself. The bouquets, centerpieces, and flower crowns were put together by the bridesmaids, our mothers, and my aunts and cousins. We used seasonal flowers from local farmers (both badass women farmers). All of the setup the day of was done by our aunts, uncles, and cousins. The table runners, glass vases, candle holders, and frames on each table were thrifted. I feel like everything was DIY!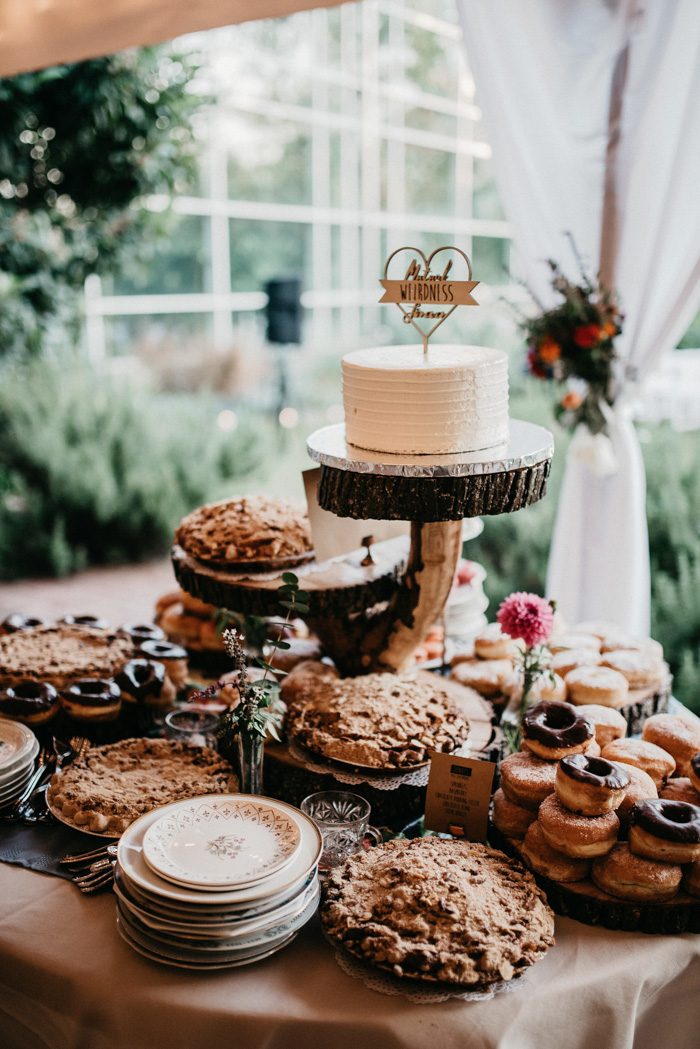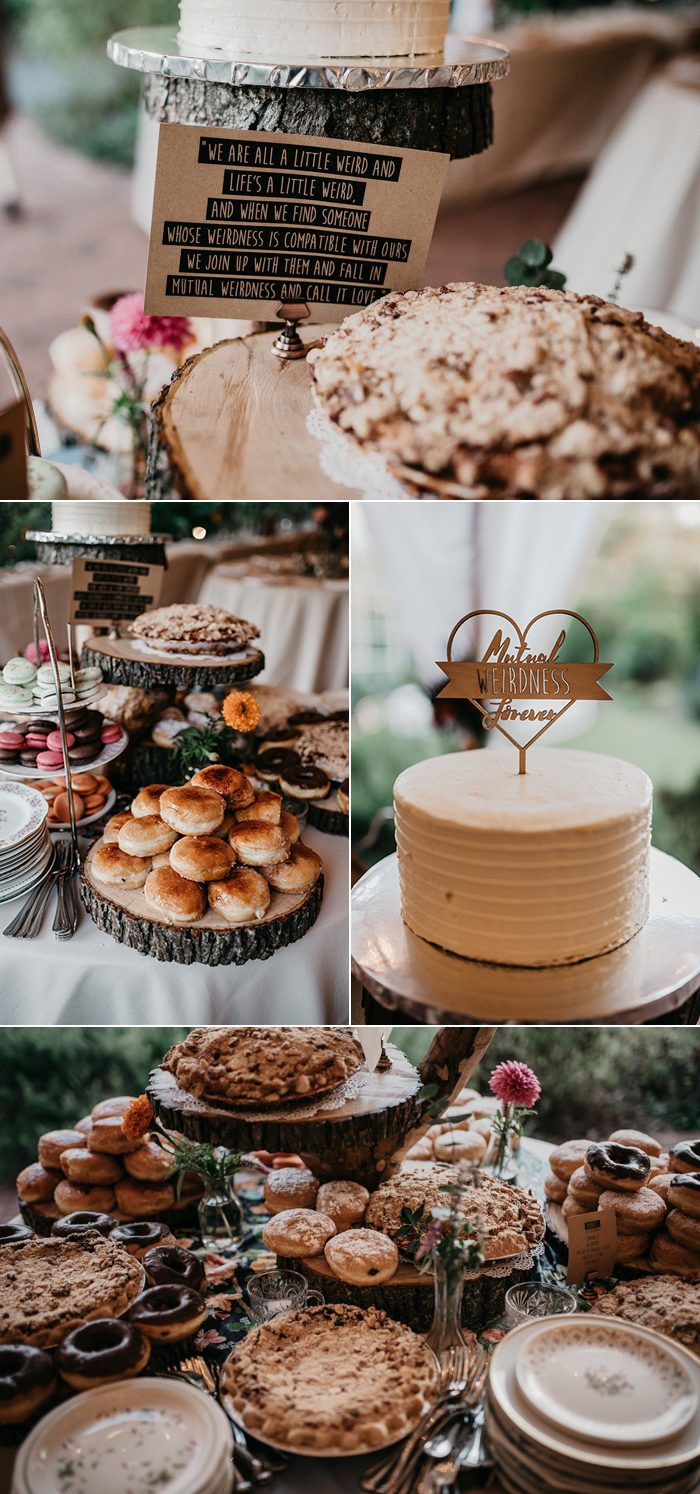 SHOP THIS LOOK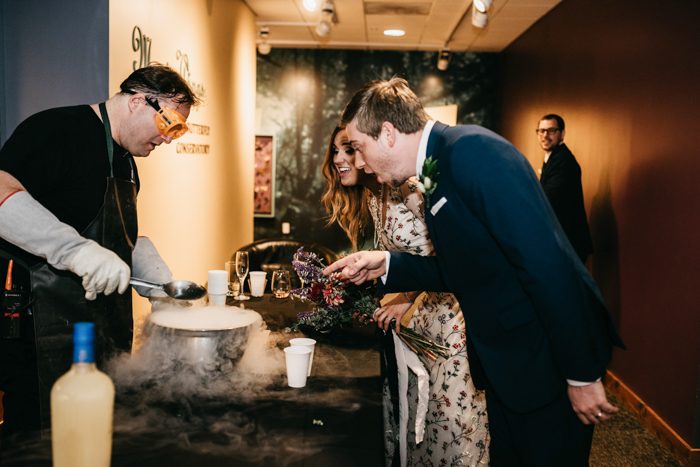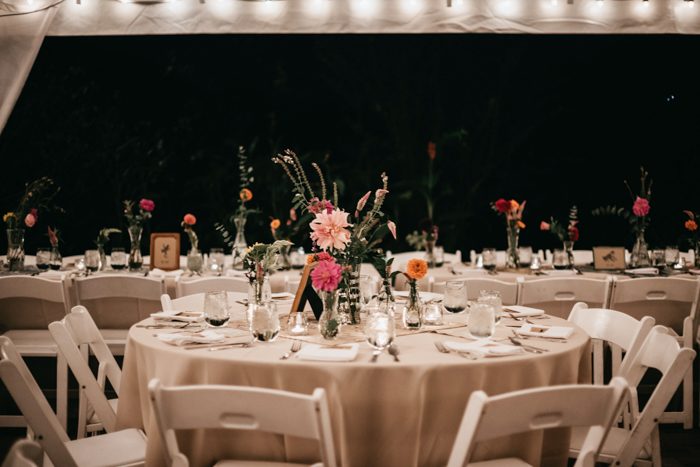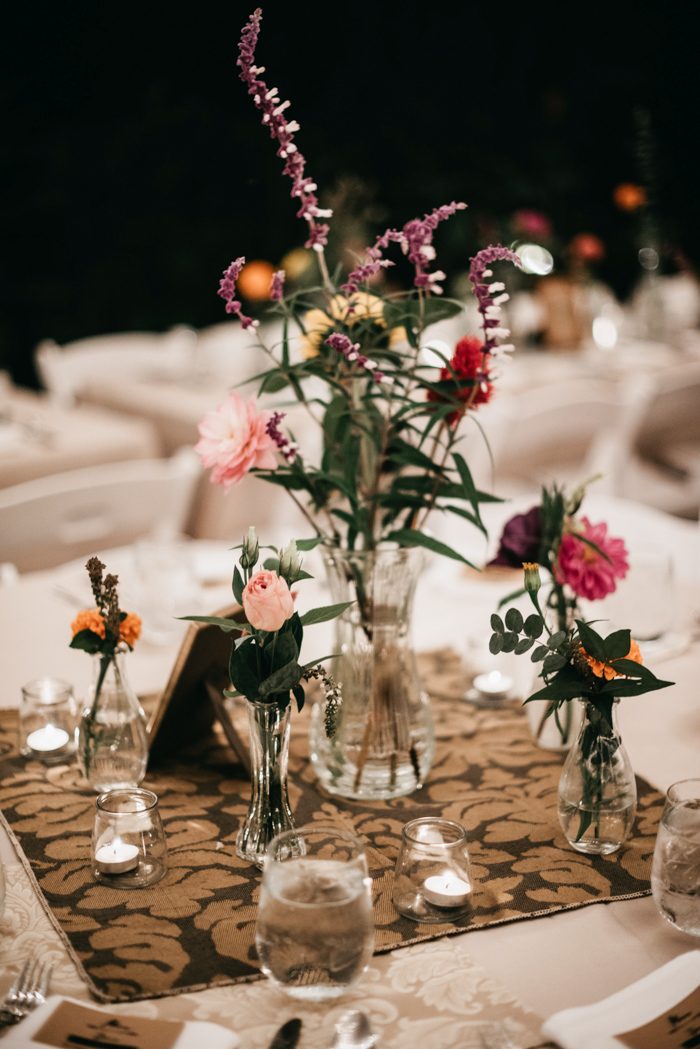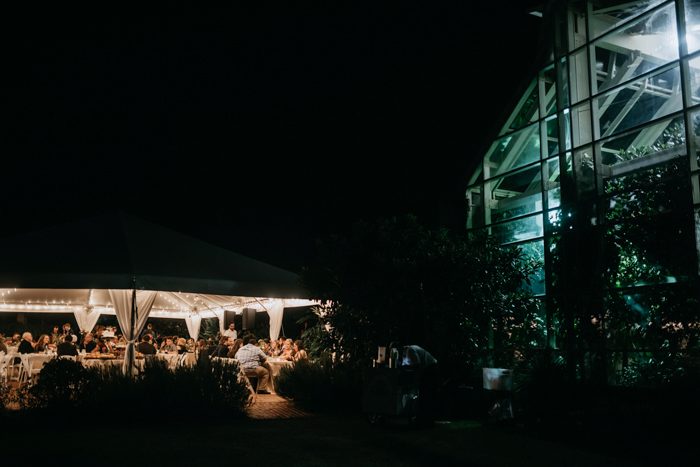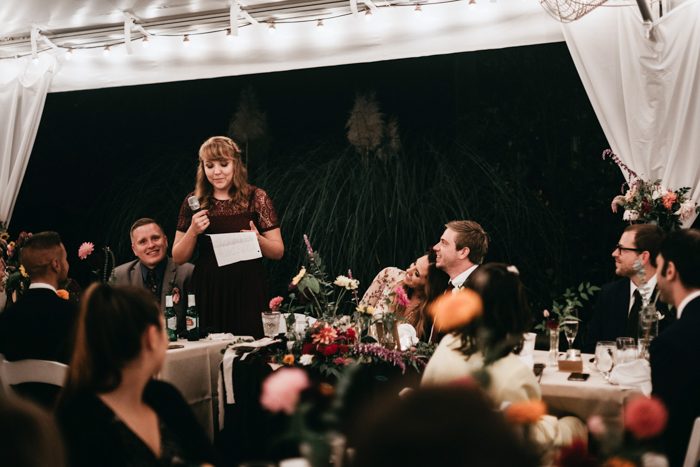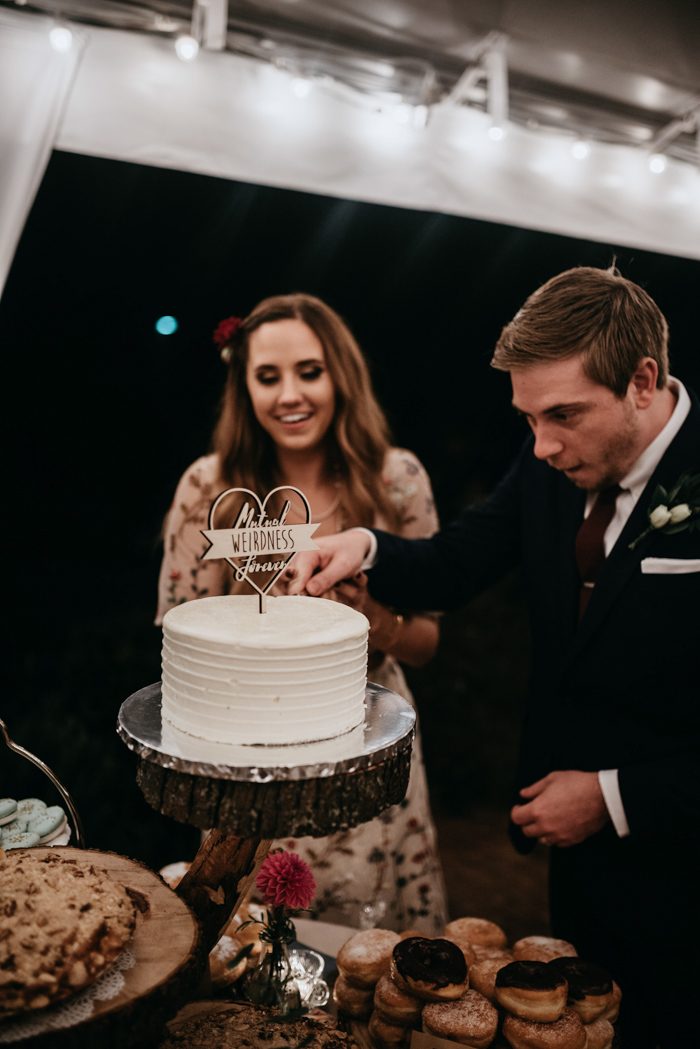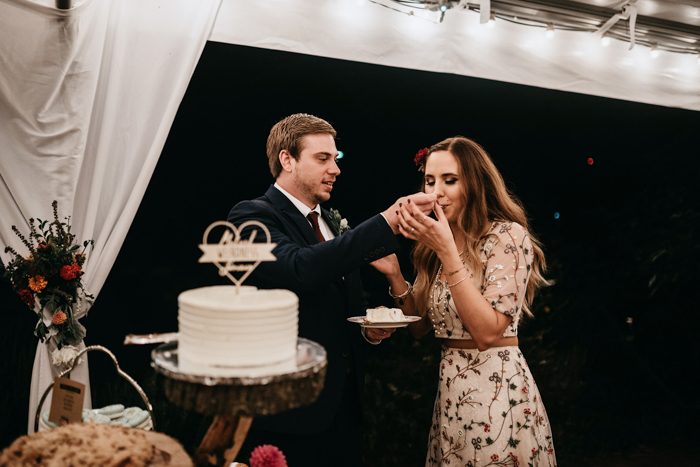 Our best advice is to try not to make decisions based on what other people think, and stick to what YOU, as a couple, love. We literally had spiders hanging from the walls and bug themed everything, and everyone still had fun! Also, love between the couple and their family and friends is the most important thing, and no amount of money can pay for that.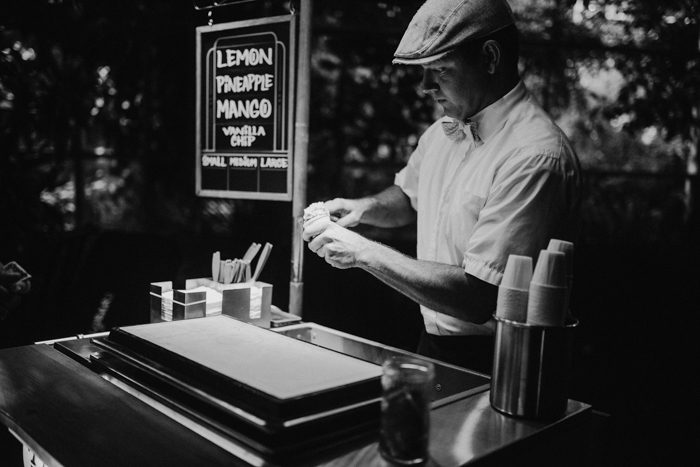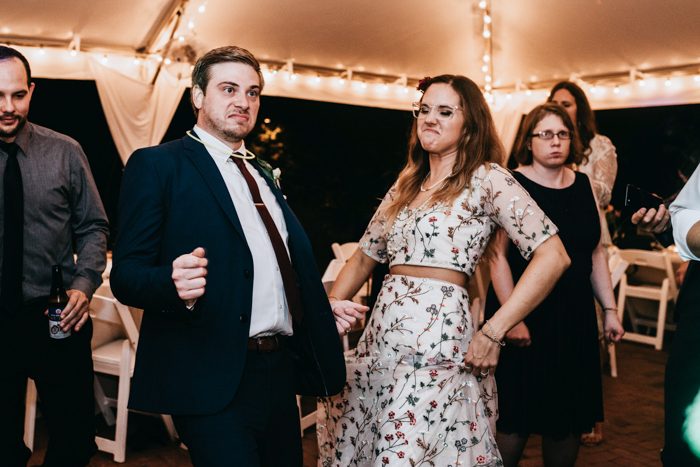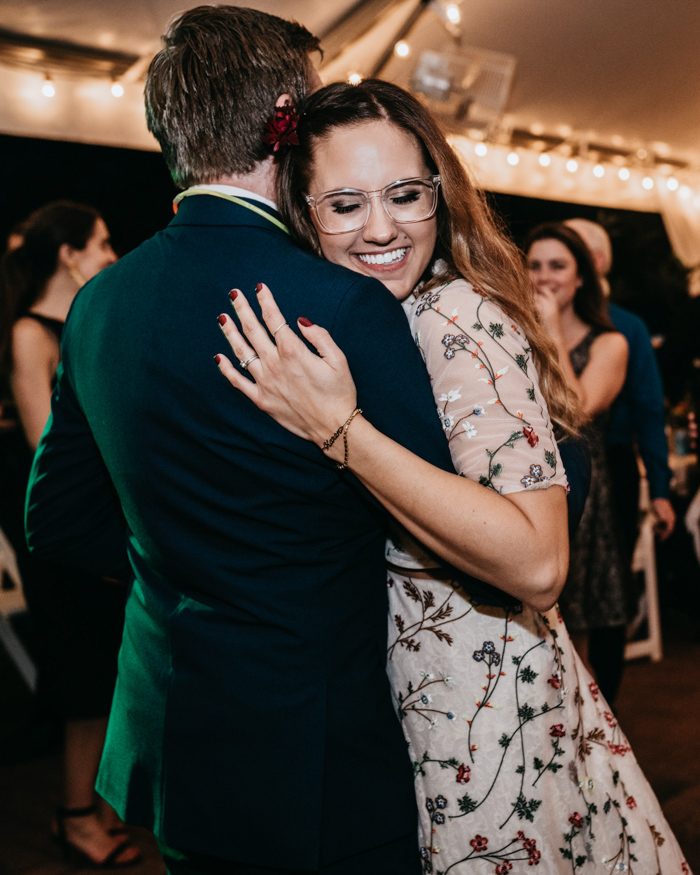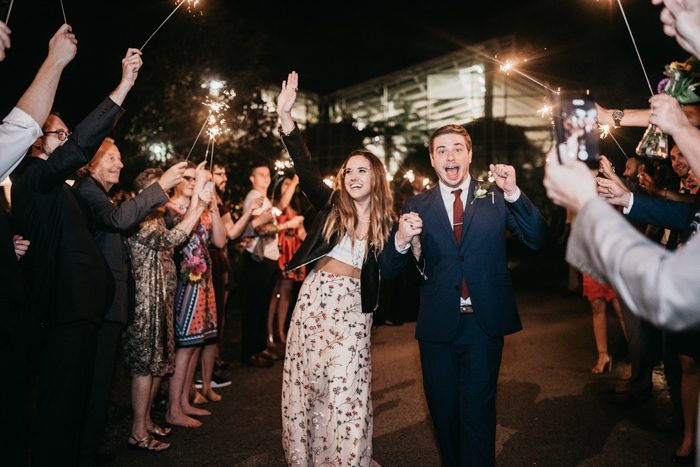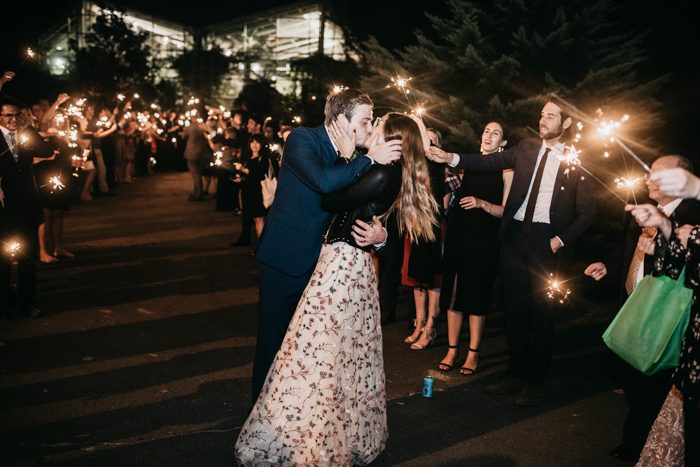 Our most heartfelt congratulations to Kassy and Brandon, and our biggest to them thanks for sharing their unforgettable day with Junebug! Love the idea of getting married in a museum? We've got a Las Vegas Neon Musuem wedding full of quirk, color, and charm that you have to see!