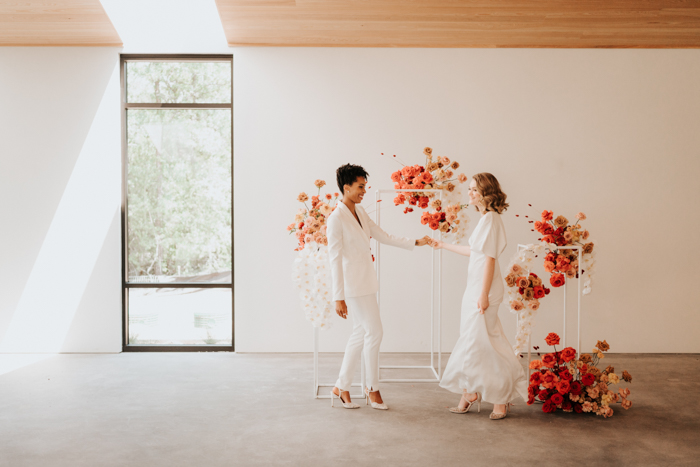 Subtle can still be show-stopping and less is often more. This minimalist elopement inspiration proves it. Event planner 36th Street Events—along with a talented team of wedding professionals—created a simple, sleek wedding design that'll never go out of style. From the historic venue to the eye-catching florals, every carefully crafted detail of this elopement will have minimalist couples feeling inspired.
The Grand Lady—a historic Austin event hall—proved to be the perfect wedding venue, fit for every couple and any wedding size. This intentional space was created with design flexibility in mind, making the perfect blank canvas for wedding decor. Remi & Gold brightened up the neutral space with vibrant floral arrangements.
If you're looking for creative ways to add a pop-of-color to your big day, these images by photographer Diana Ascarrunz—showcasing the stunning design elements from this minimalist elopement—are sure to kickstart your creative wedding planning process.
Photographer's Thoughts On This Minimalist Elopement Inspiration
​​I love styled shoots. It gives you extra time to experiment and create images you might normally not have time to do on a normal wedding day. It also means the host and designer have creative freedom to do something out of the ordinary. You always meet new people and make connections that last.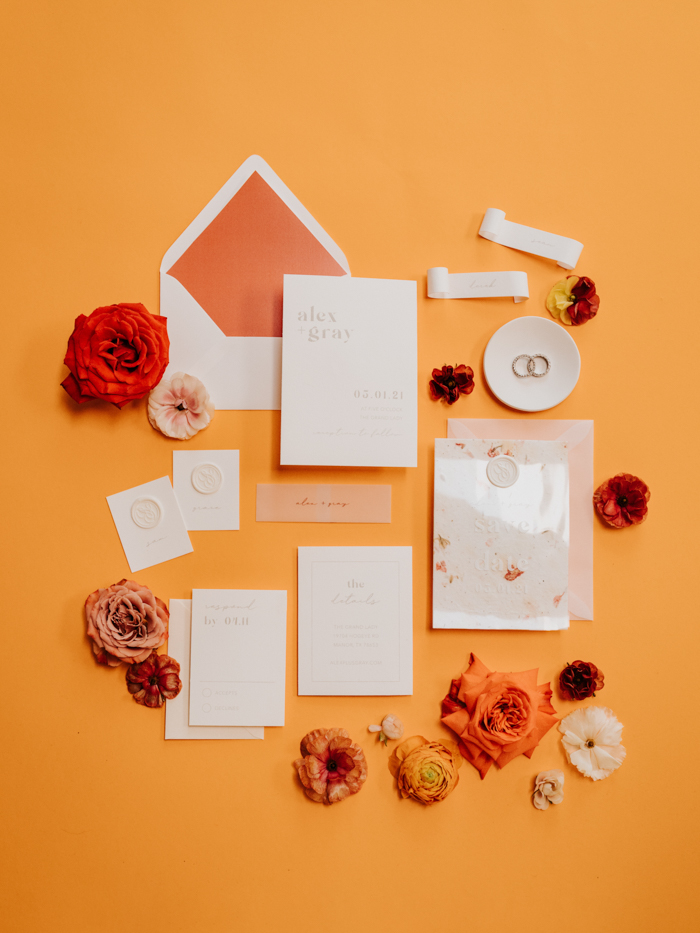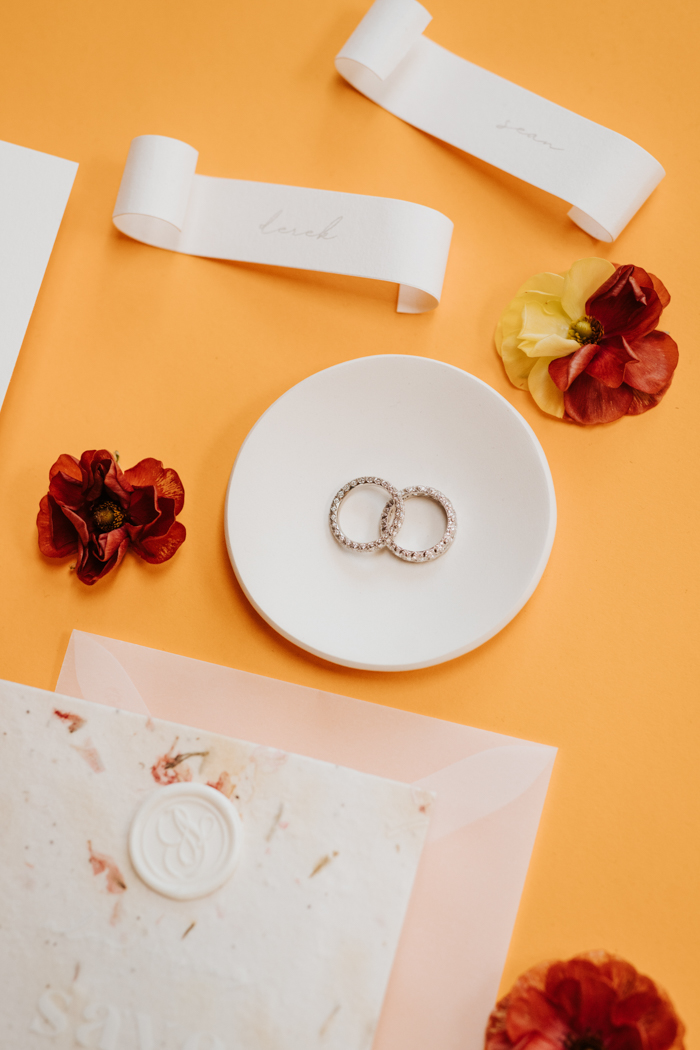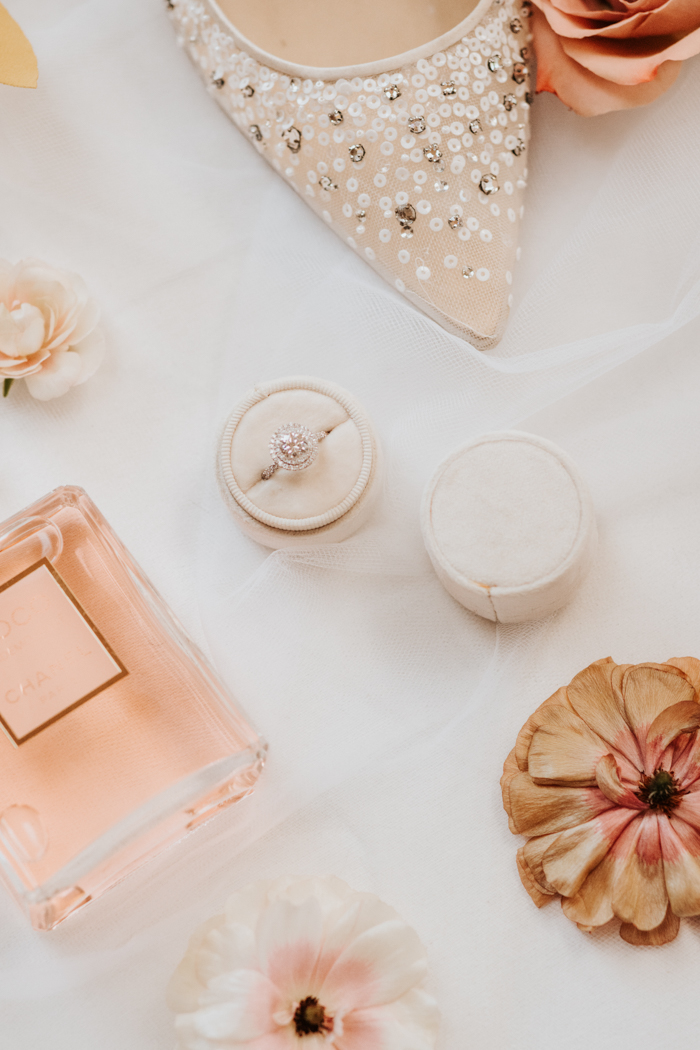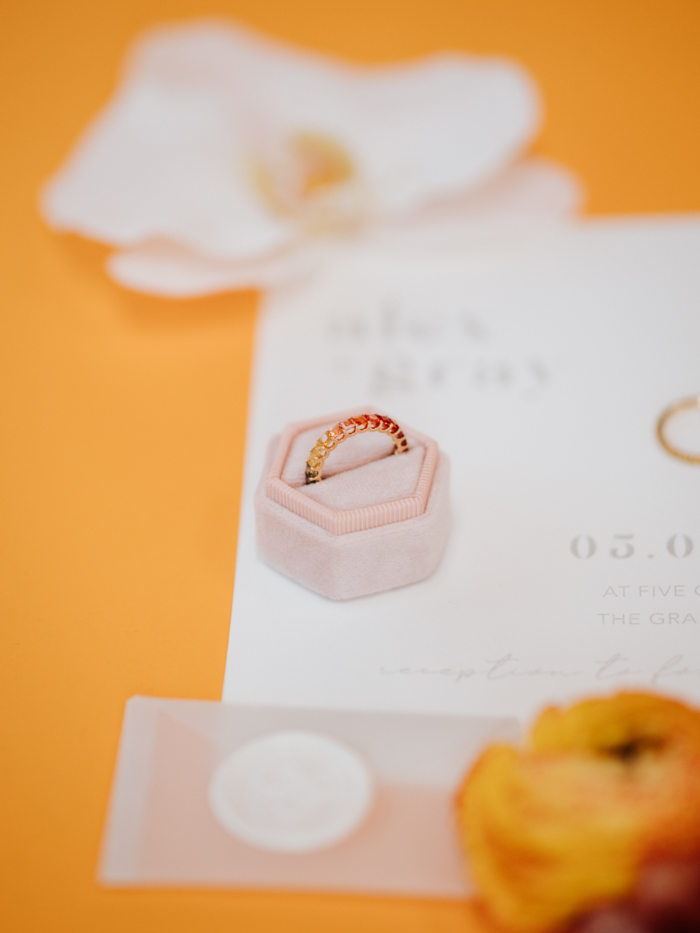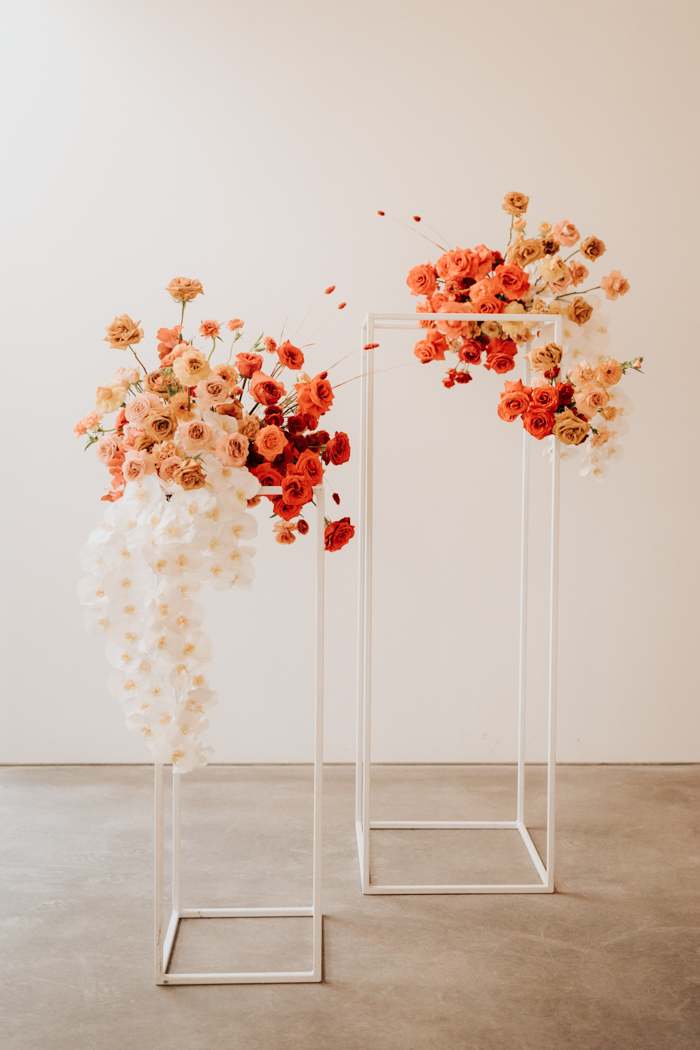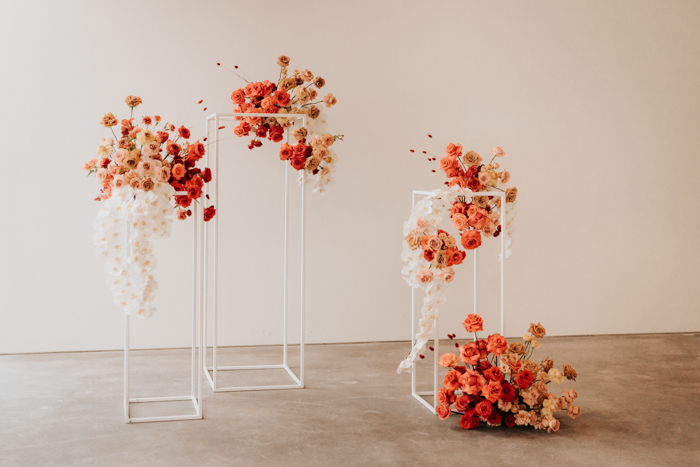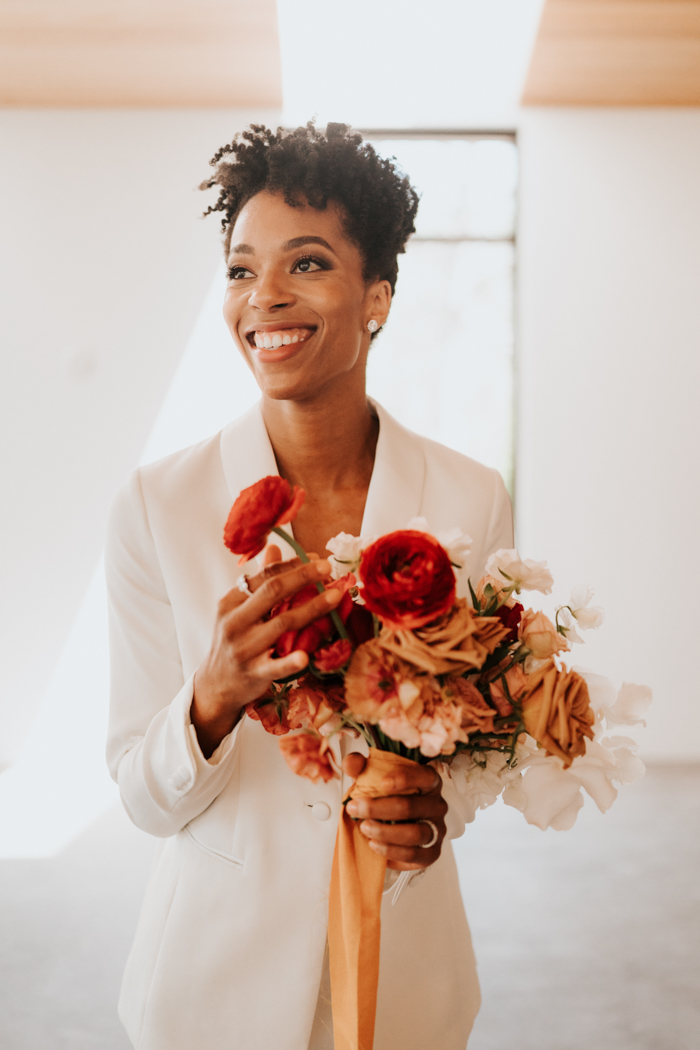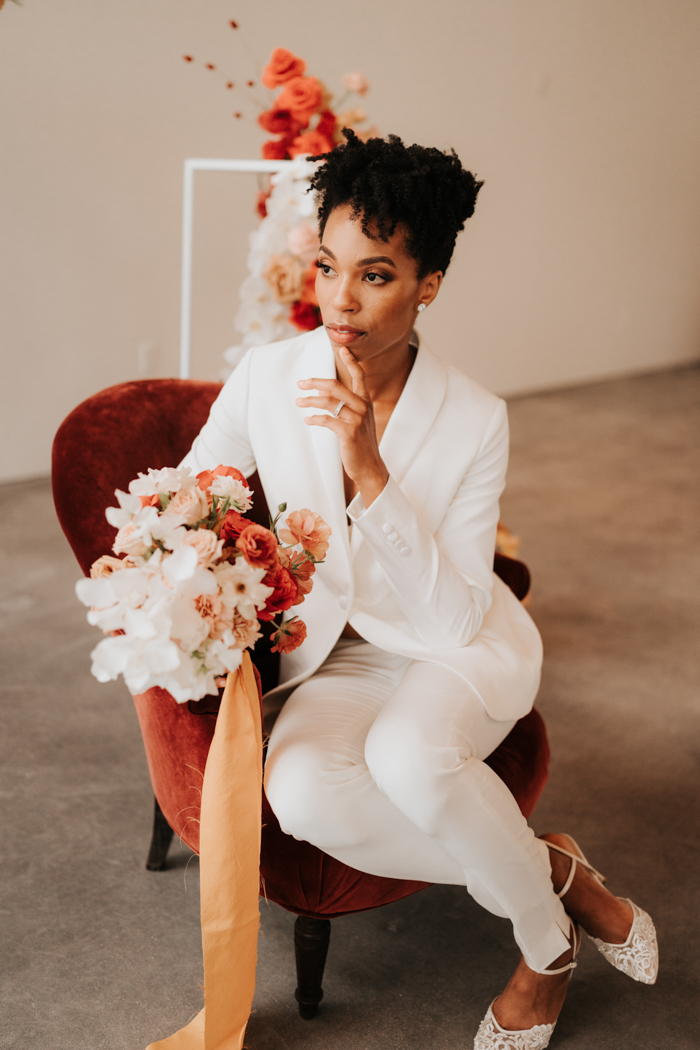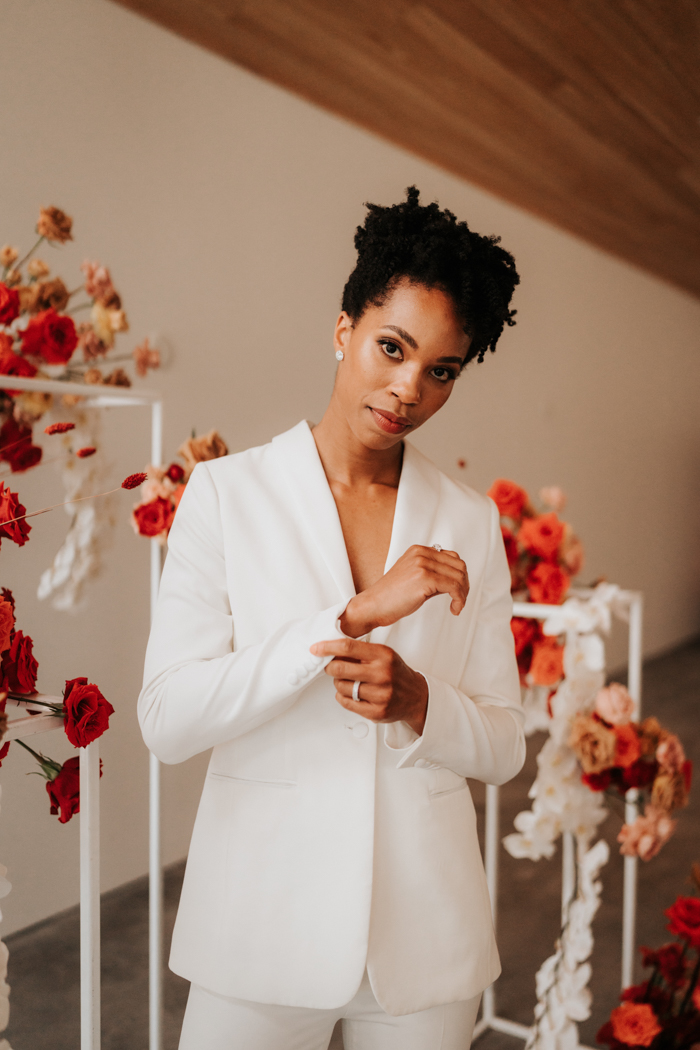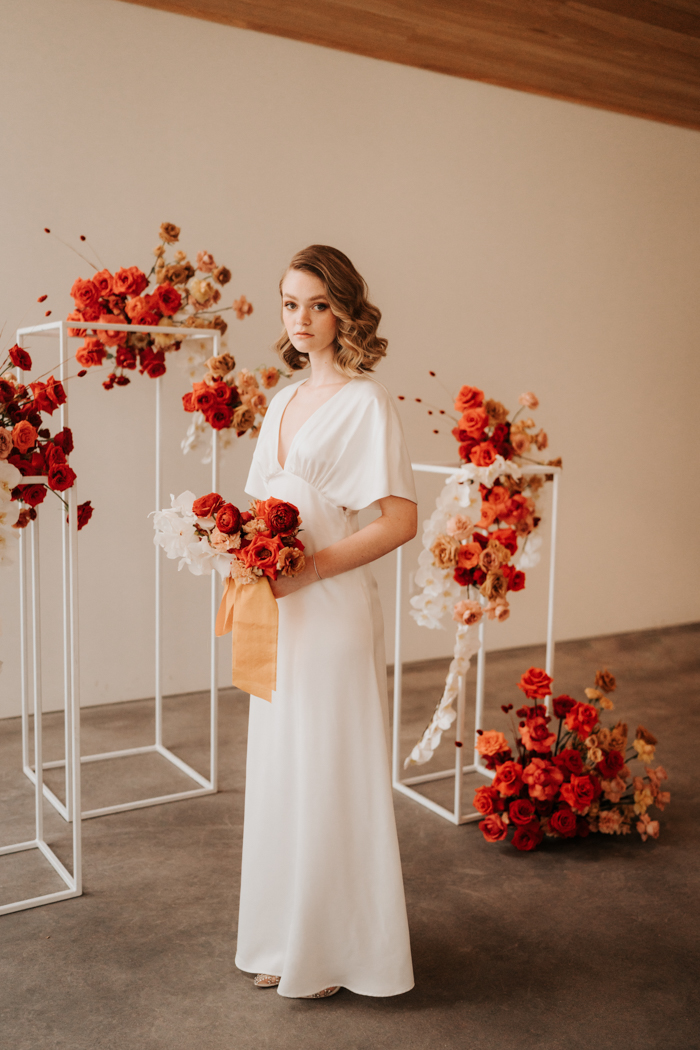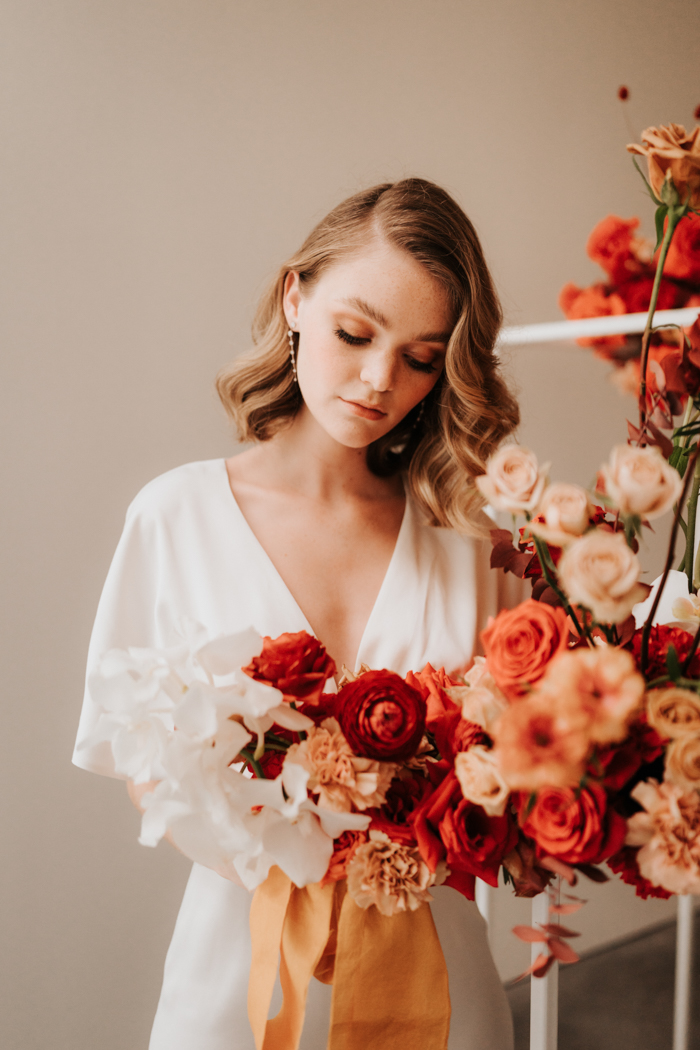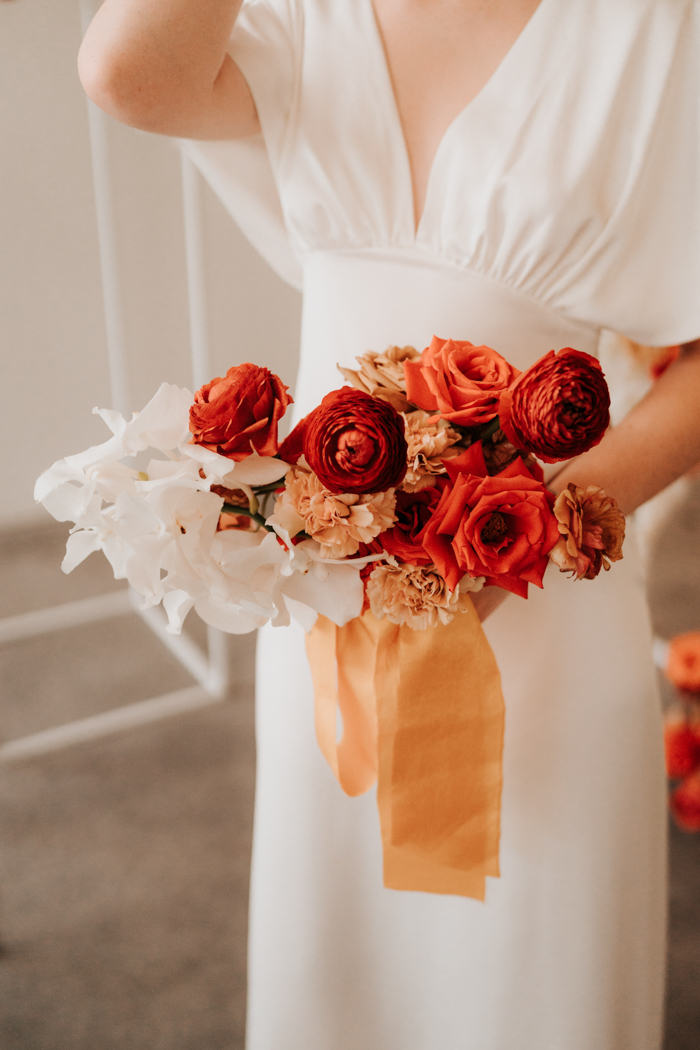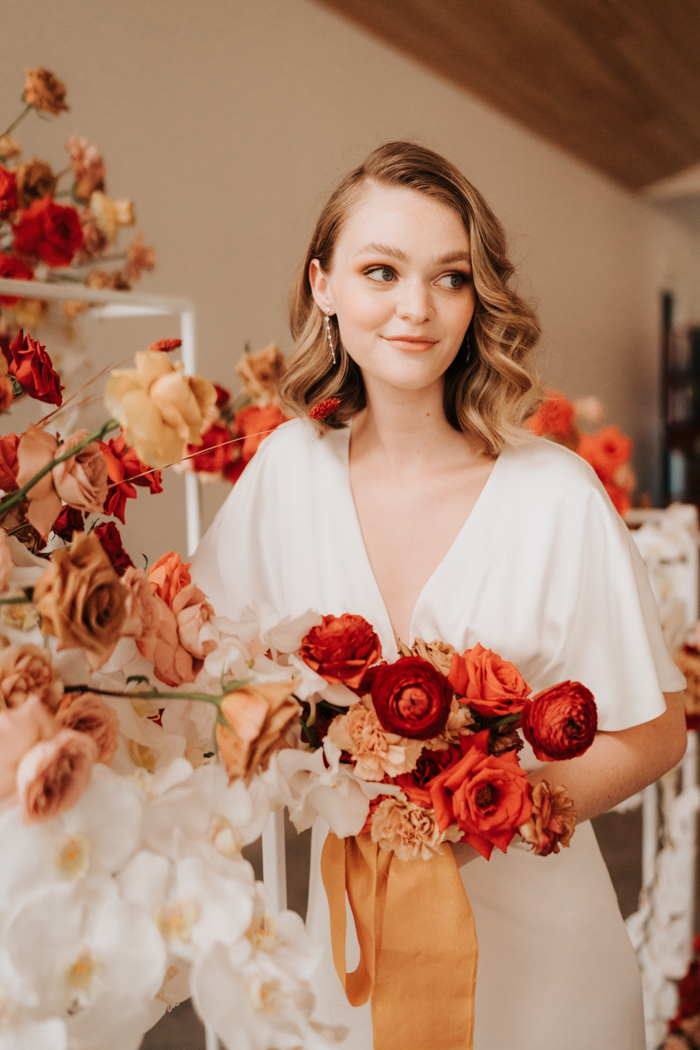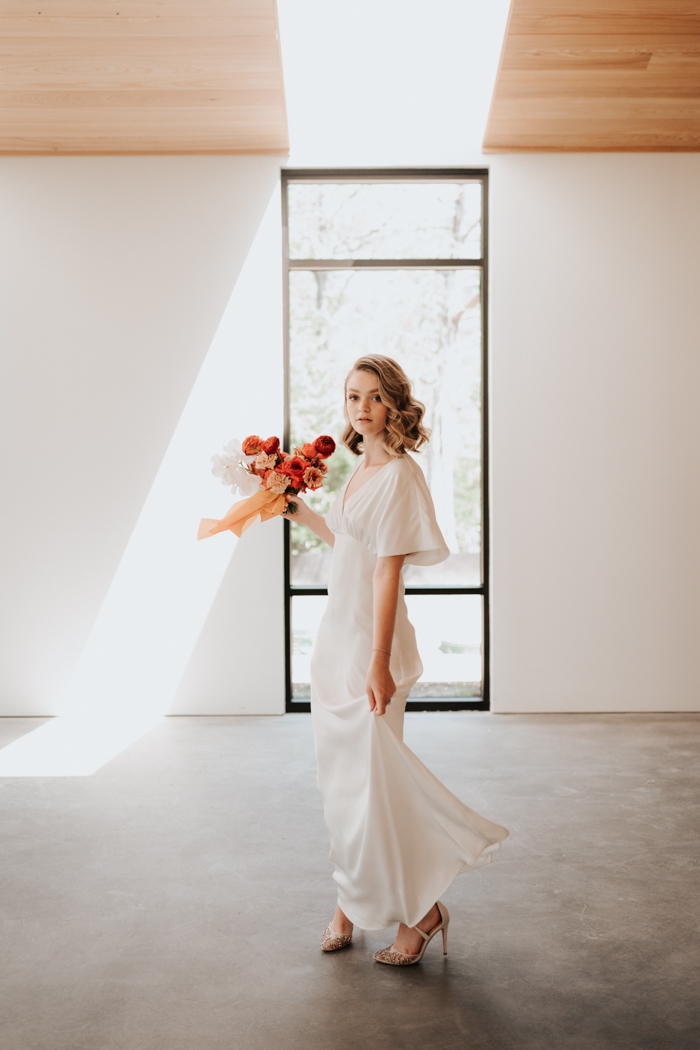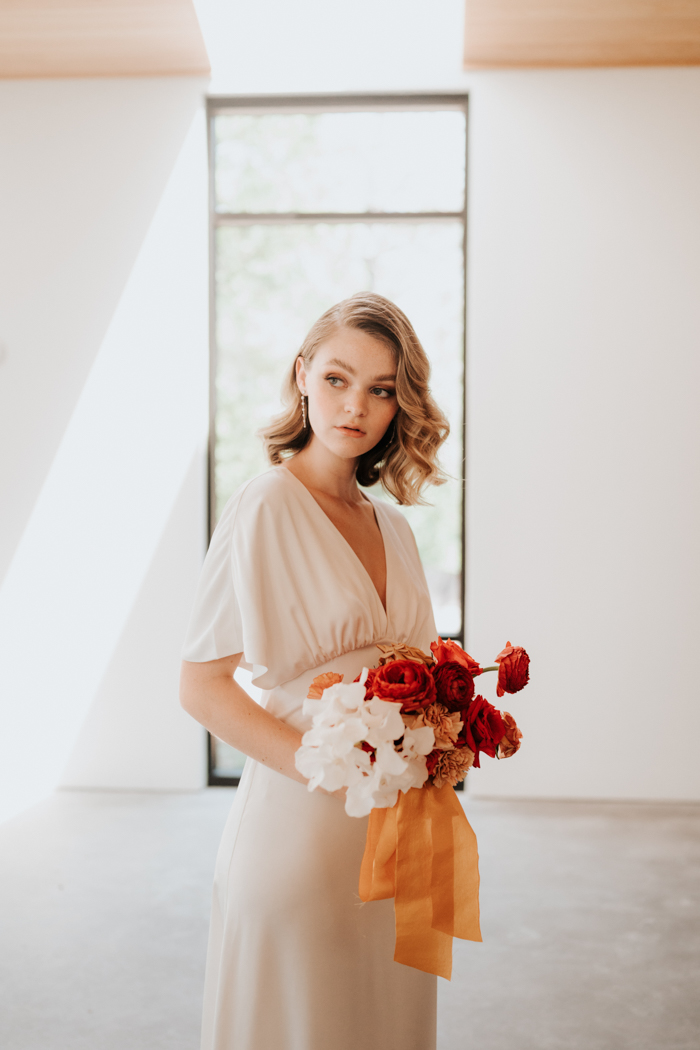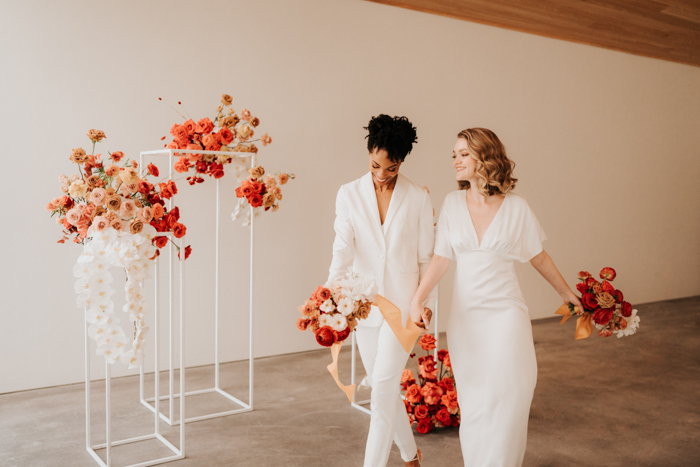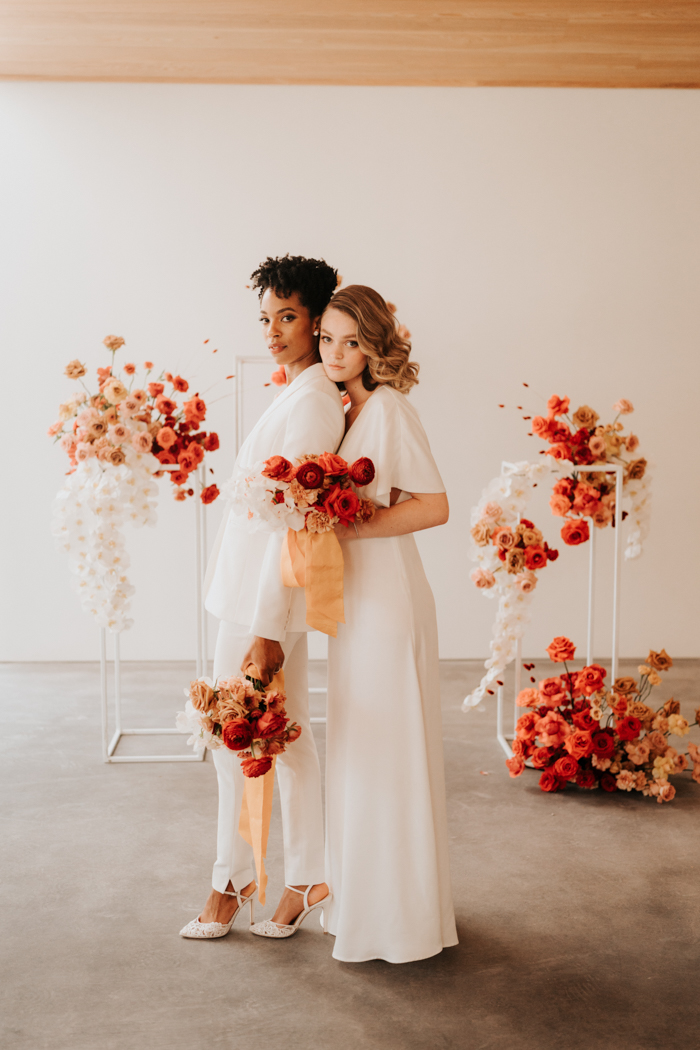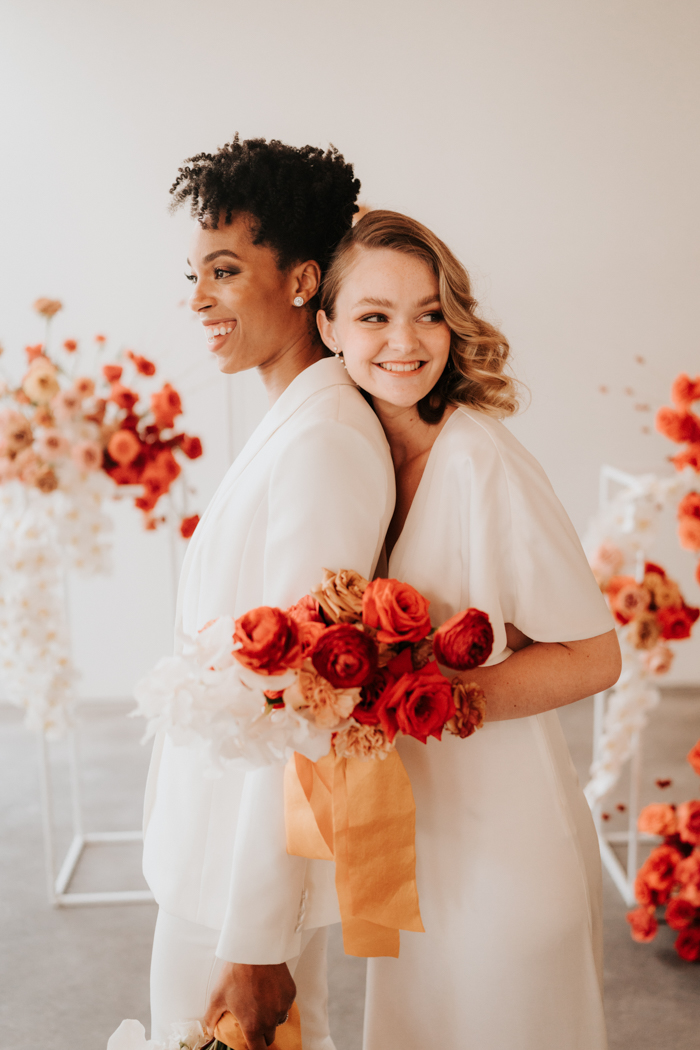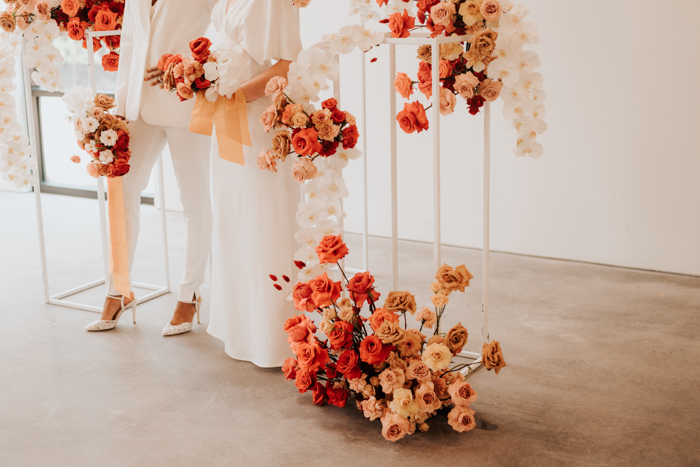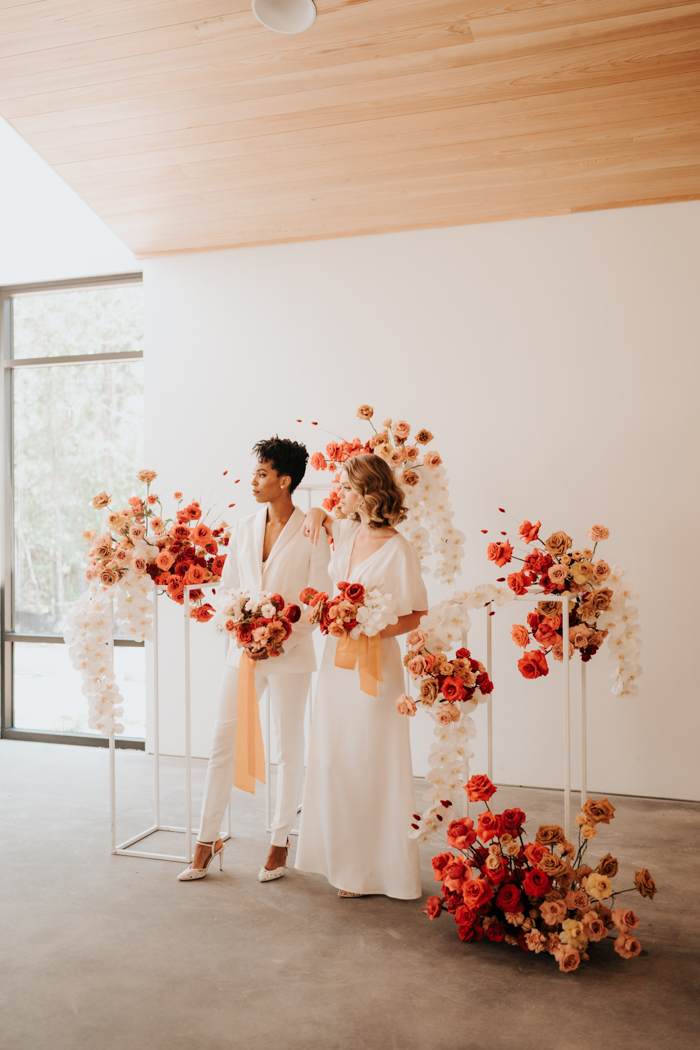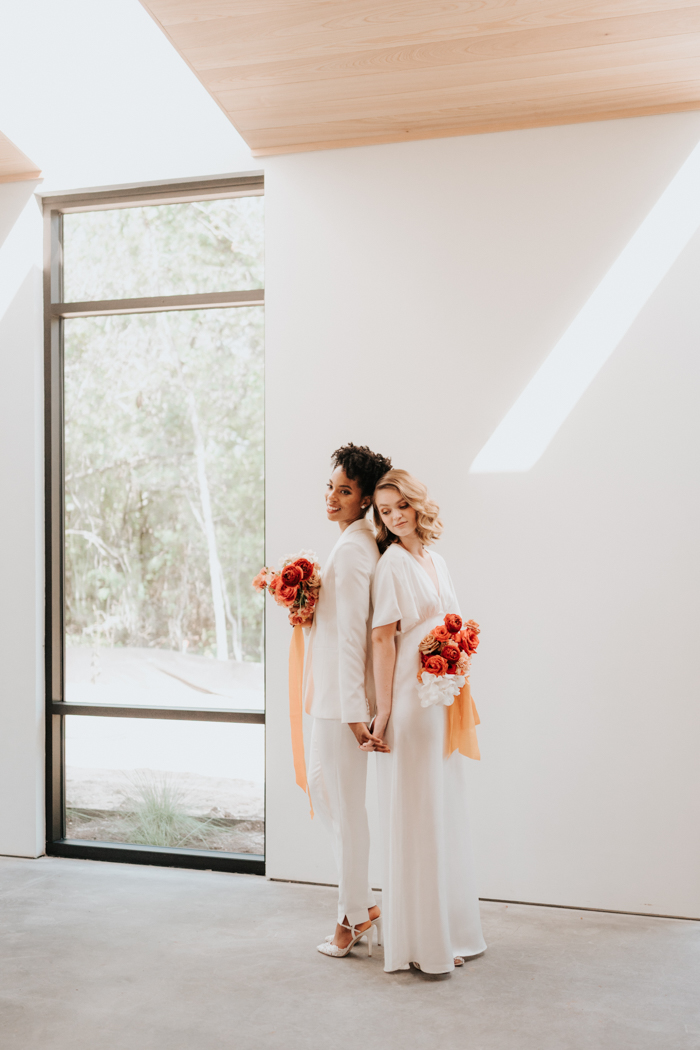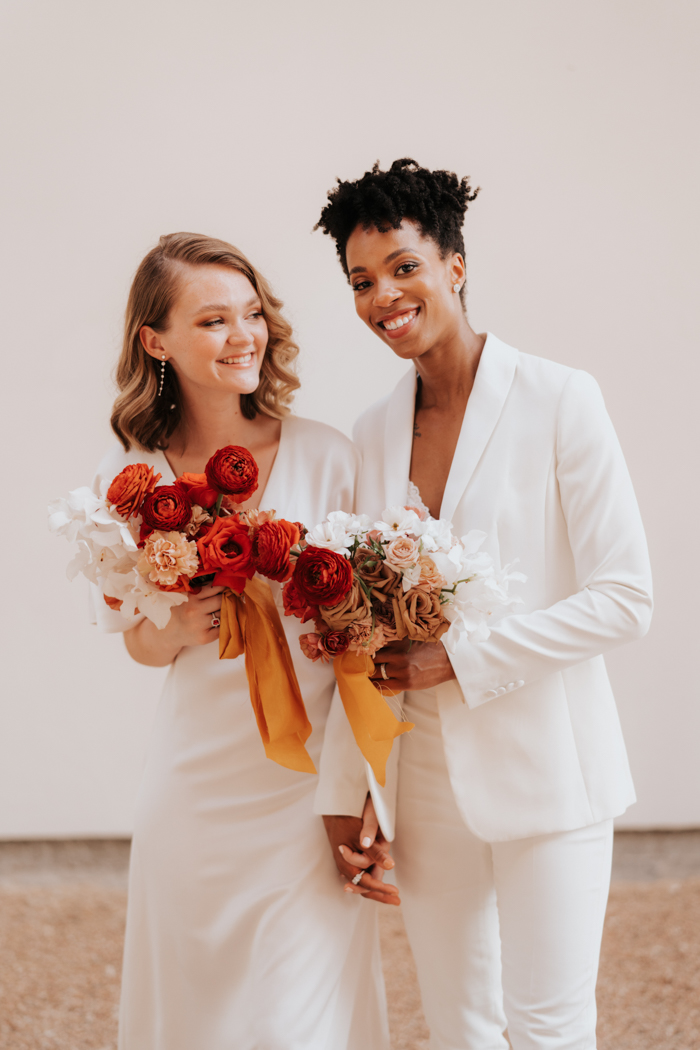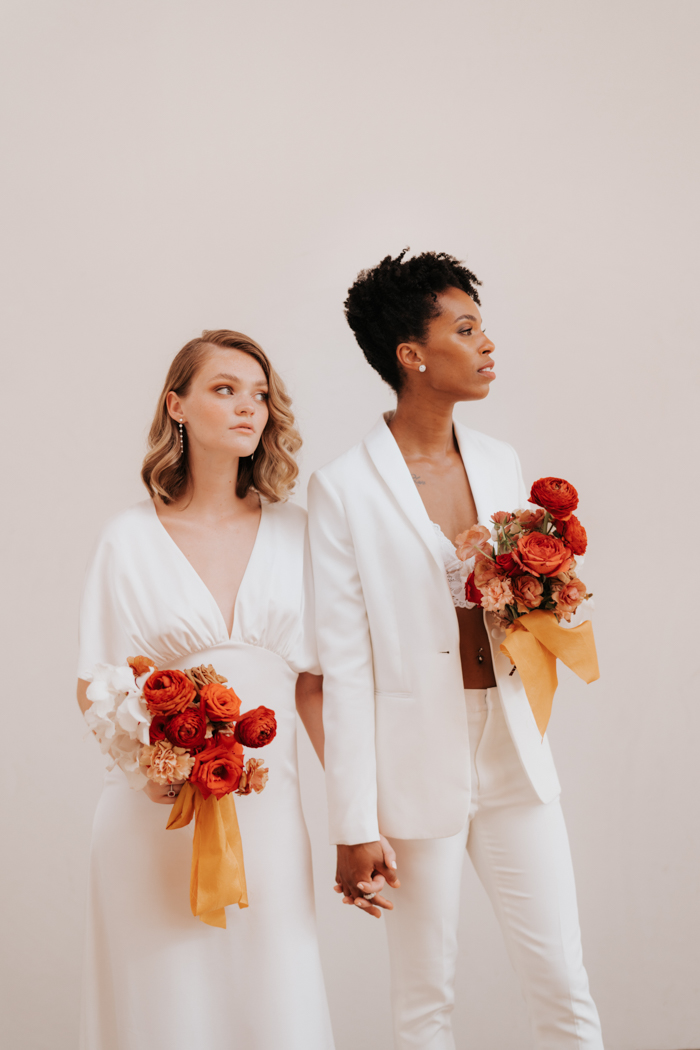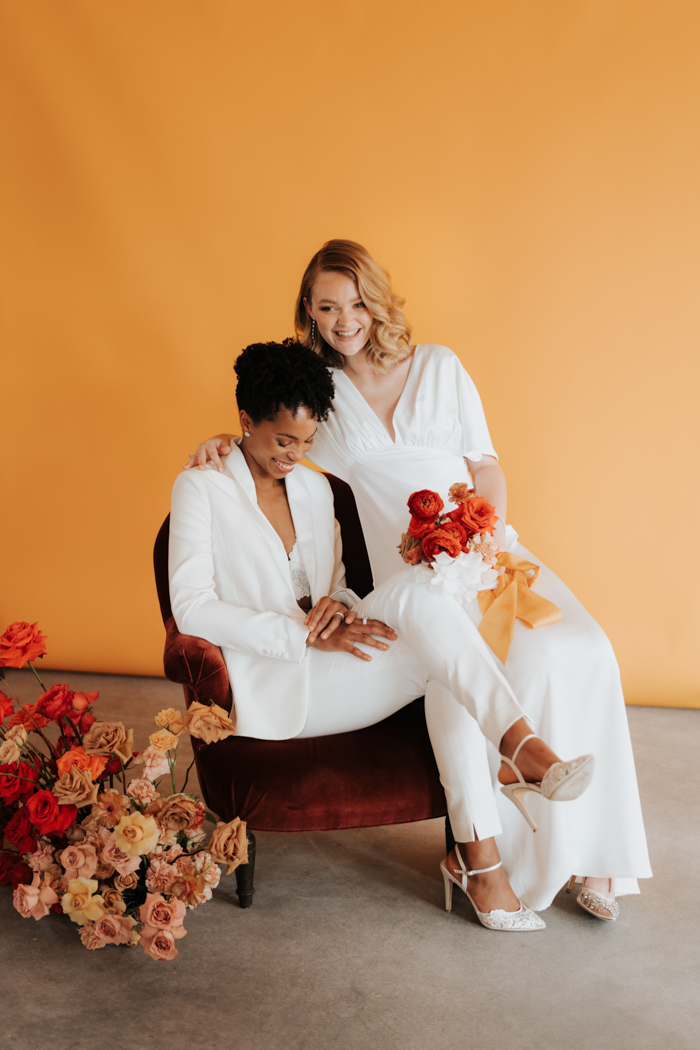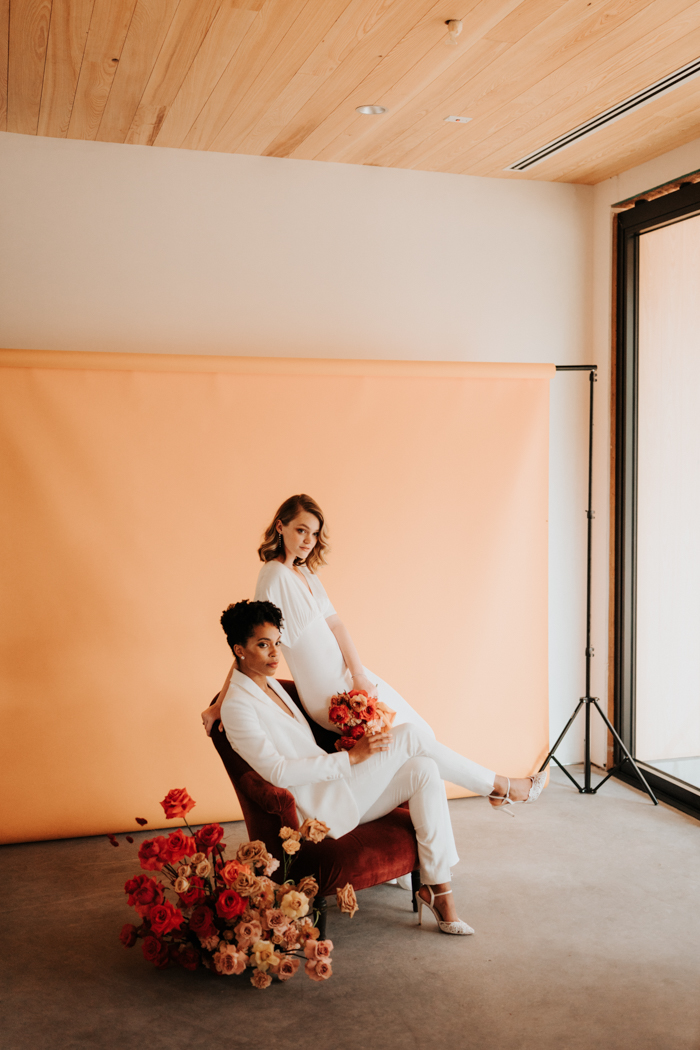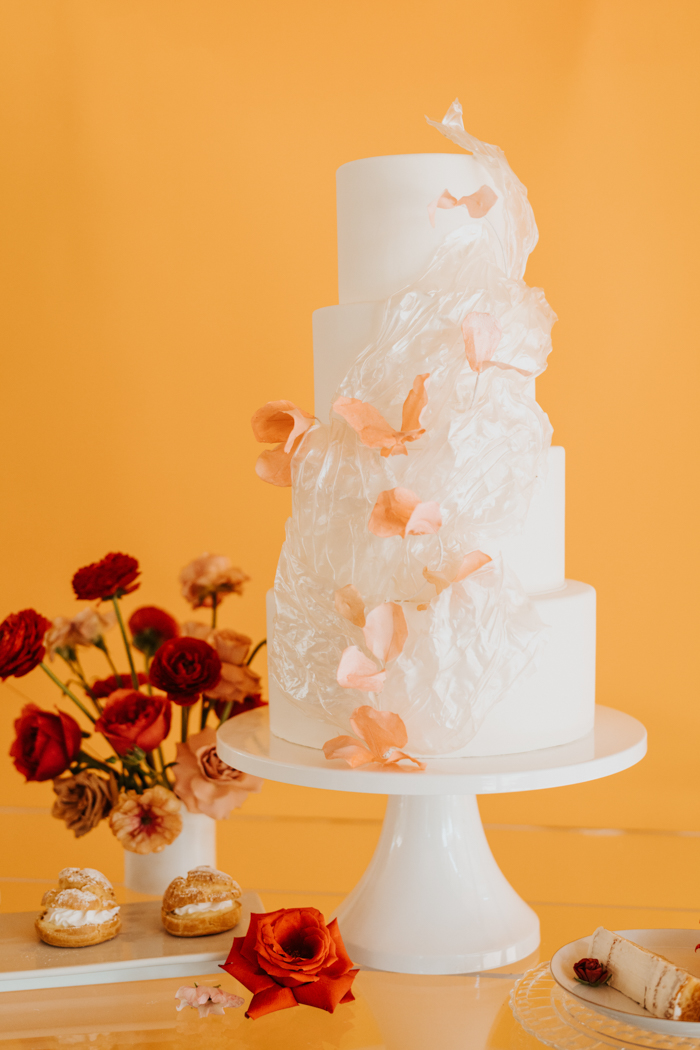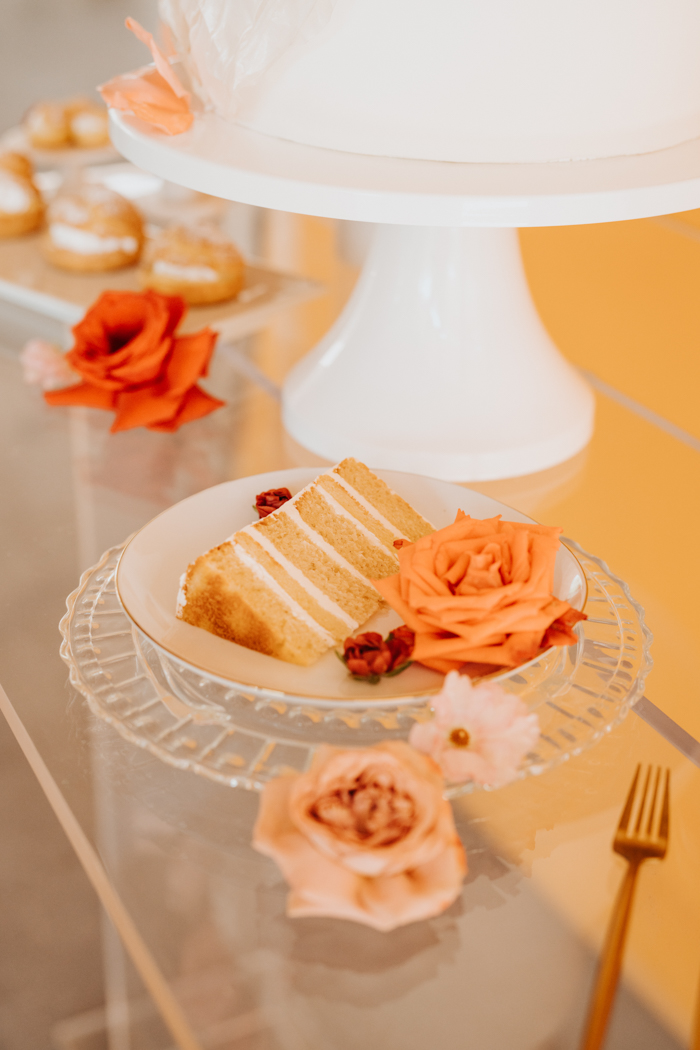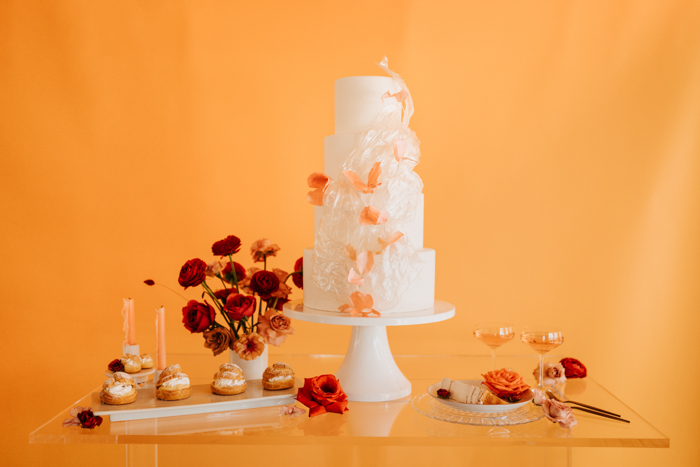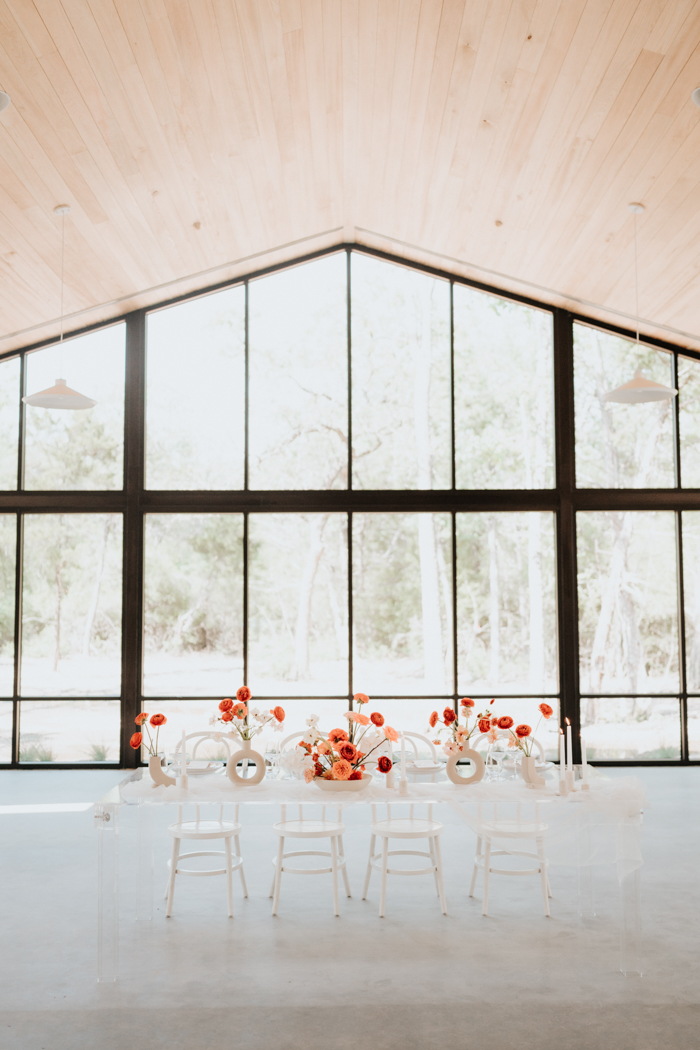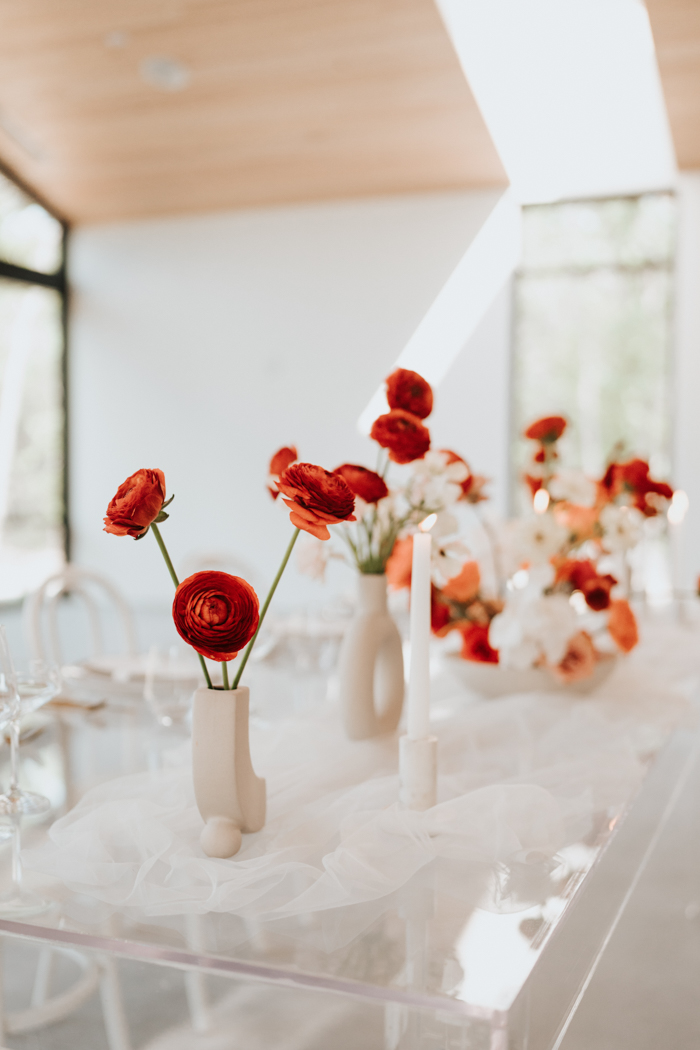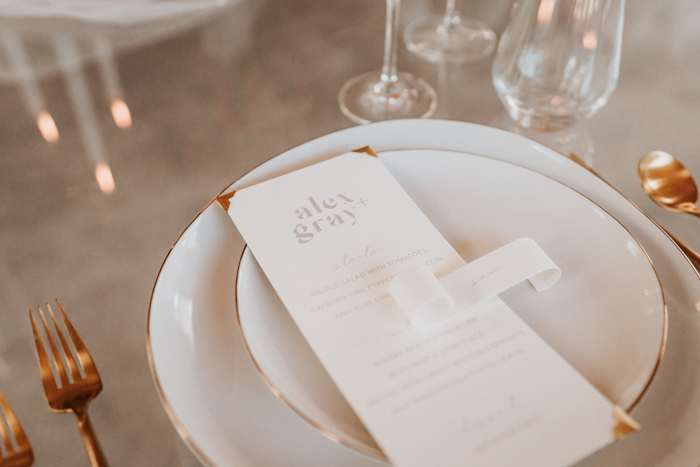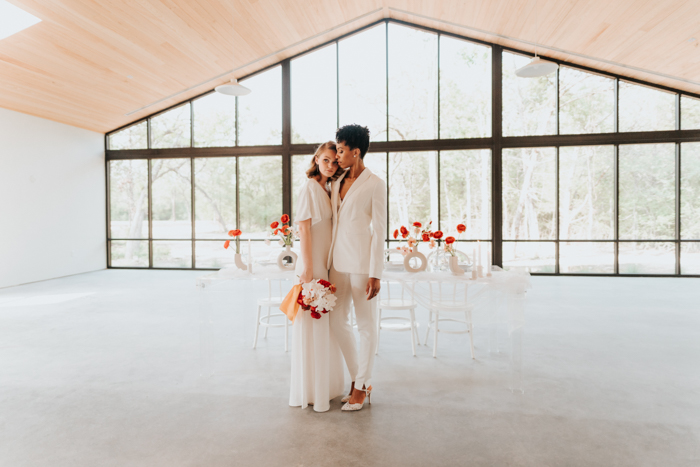 Small celebrations don't have to be boring. This minimalist inspiration—captured by photographer Diana Ascarrunz—proves you don't have to sacrifice beautiful decor elements. To kickstart your own elopement planning, check out this guide for decorating your elopement.