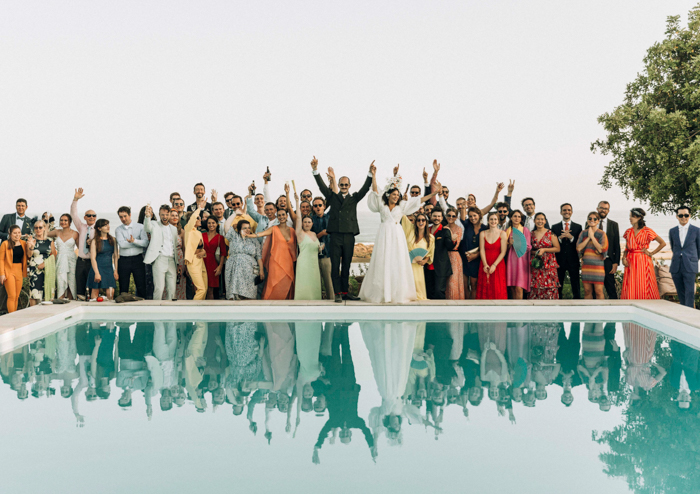 Arabella and Stephen's private Algarve wedding was a beautiful celebration of love and nature, with some of the most stunning floral installations we've ever seen! Fun fact: The bride and groom each had a lucky flower, the bride's being a daisy and the groom's a clover, so planning team La Puta Suegra incorporated those blooms throughout the decor. We're also blown away by this bride's style! She totally rocked her custom botanical-inspired gown and extravagant headpiece, all while looking flawless in DIY hair and makeup. If you swoon over bright, happy wedding days, you're going to fall in love with every photo Pipi Hormaechea captured of Arabella and Stephen's day!
The Couple:
Arabella & Stephen
The Wedding:
Vila Nova de Cacela, Algarve, Portugal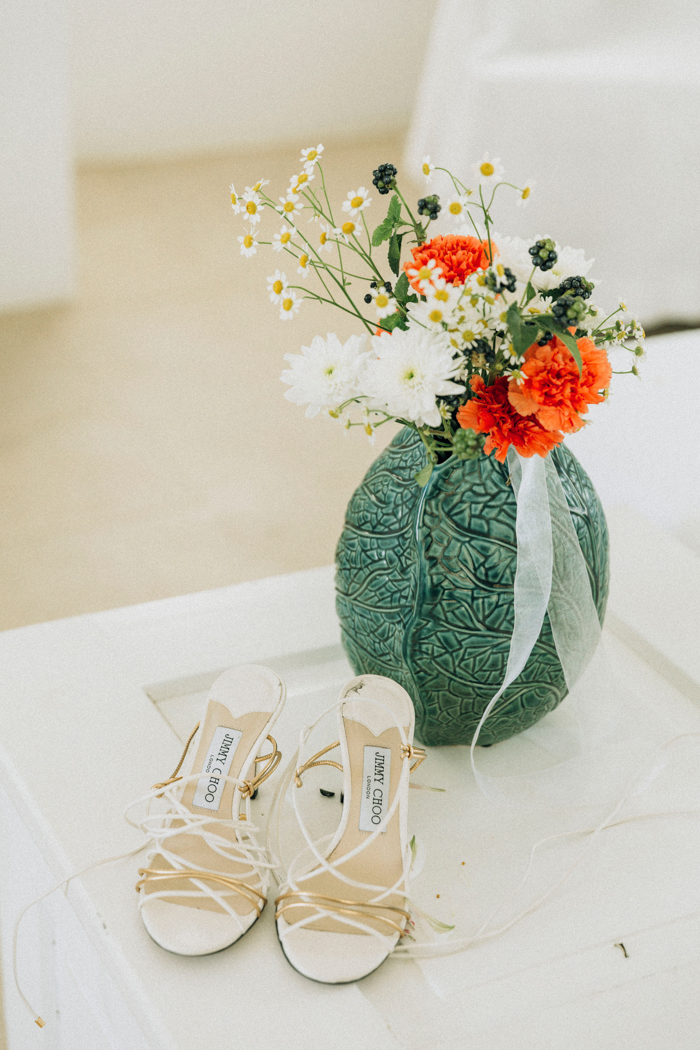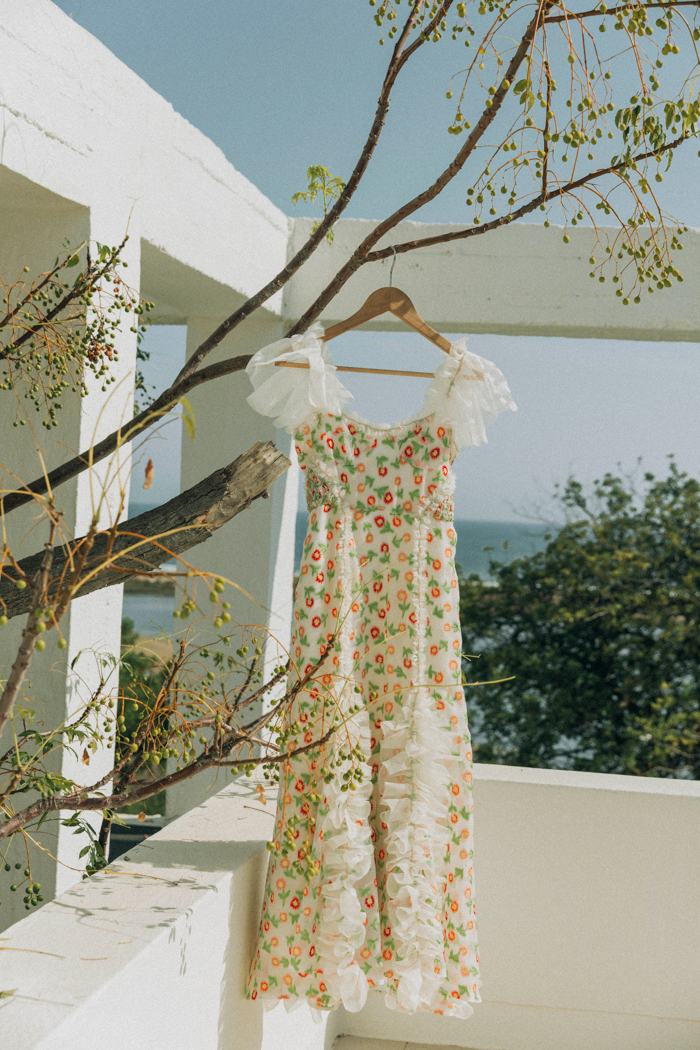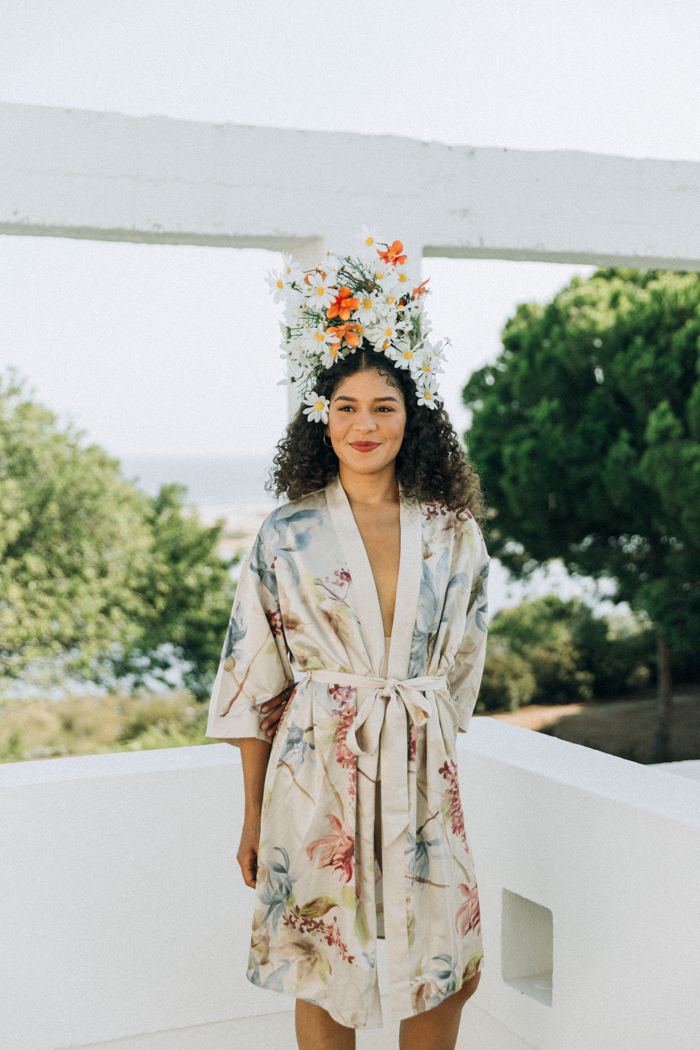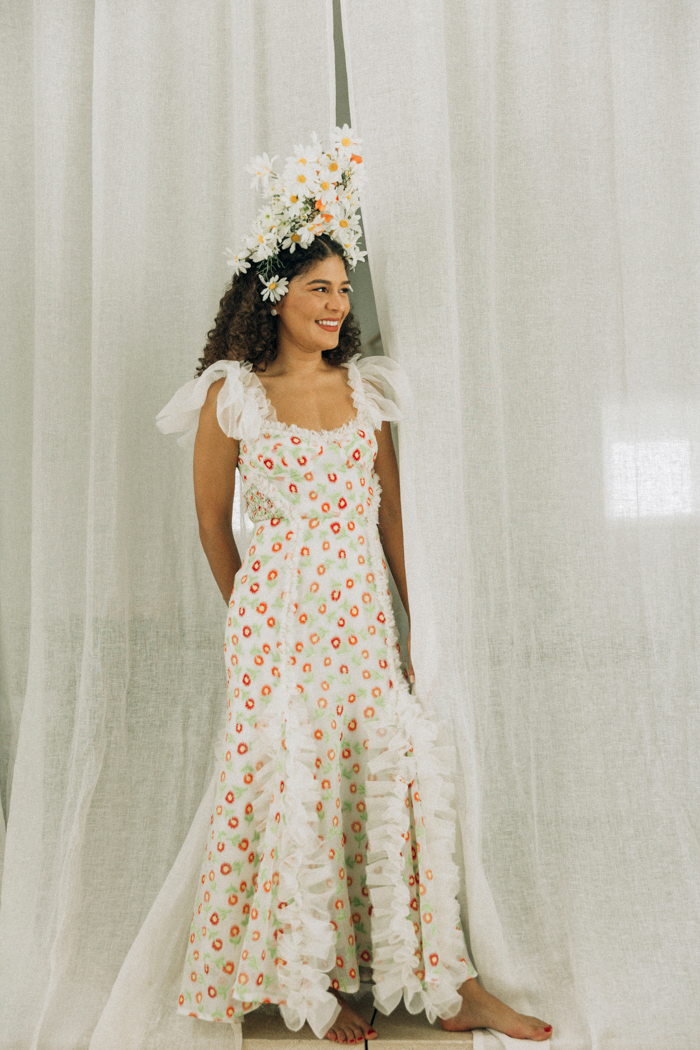 Arabella knew she wanted something very special to wear at her wedding. She wanted to wear something related to nature and decided to wear a flowered dress under the main dress.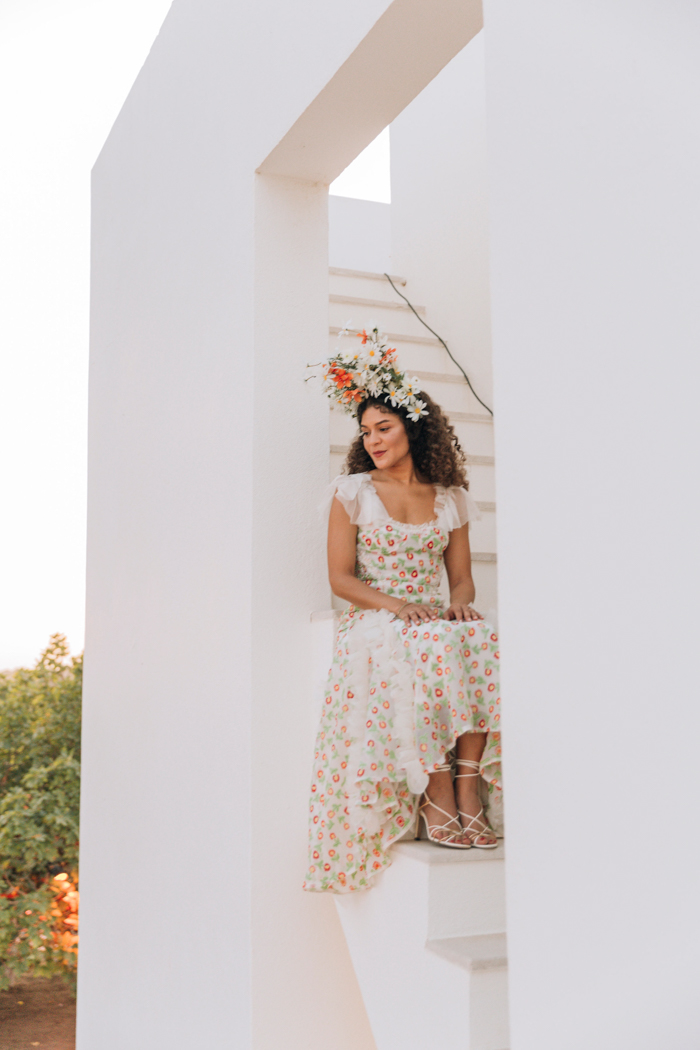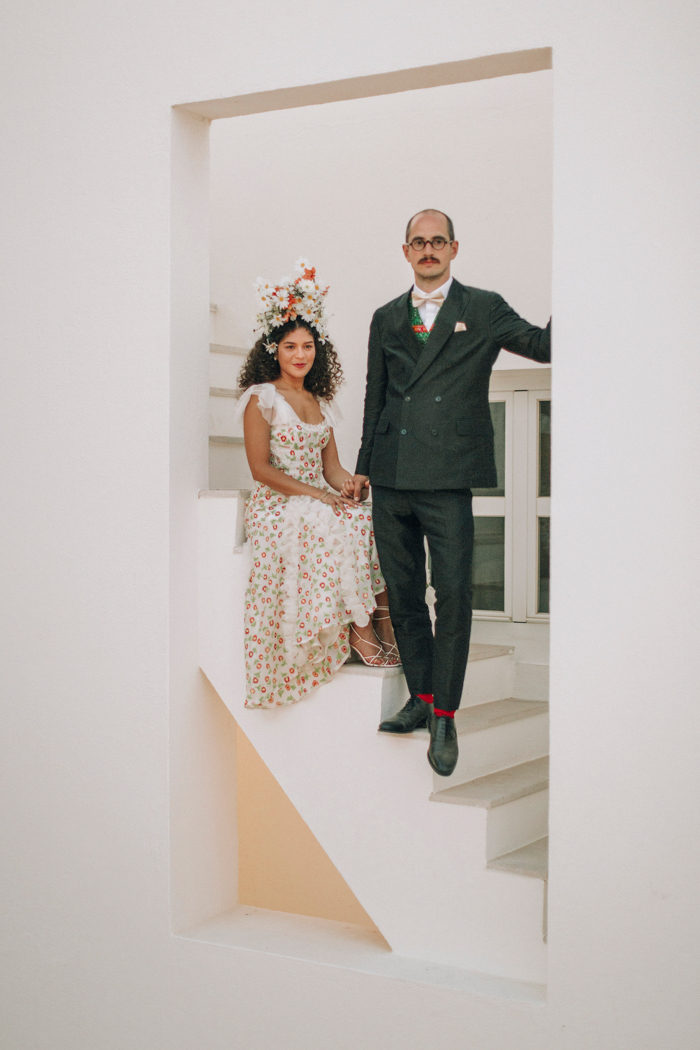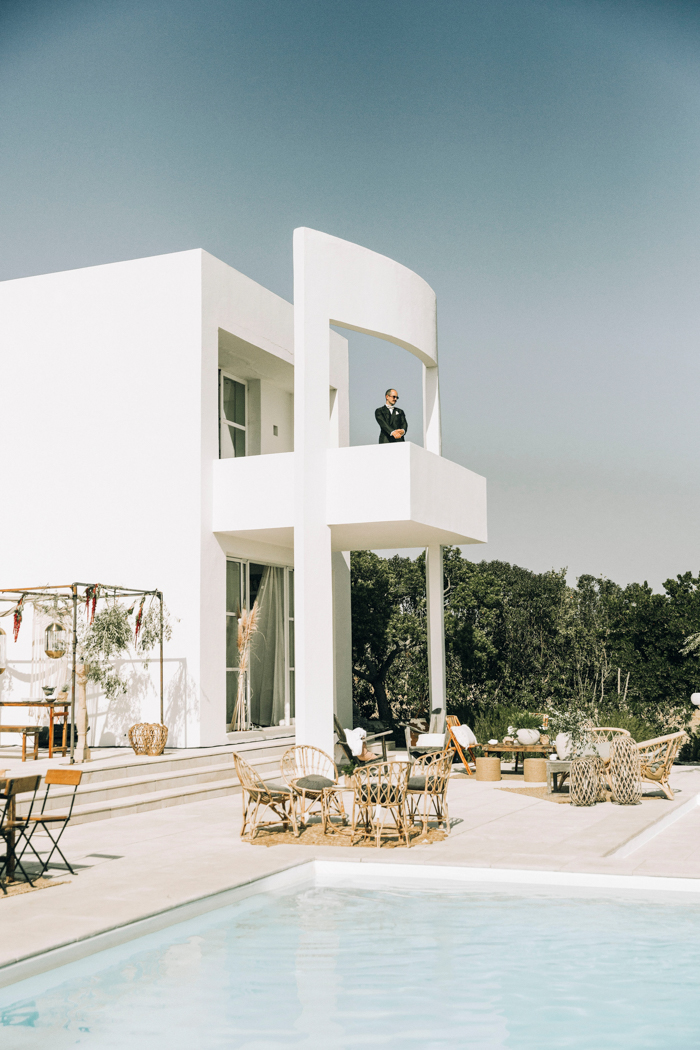 The bride and groom are architects and they wanted a location in Europe that was related to architecture and art. We found a very special architecturally stunning house in Portugal, Algarve, and whose neighbor was Picasso. A paradise and the perfect spot to hold their wedding.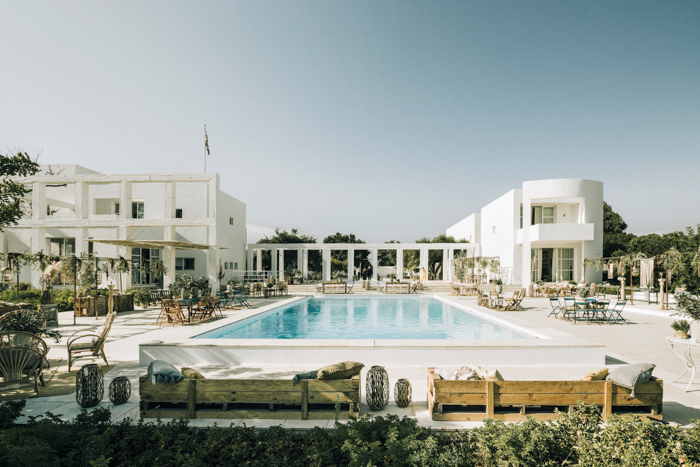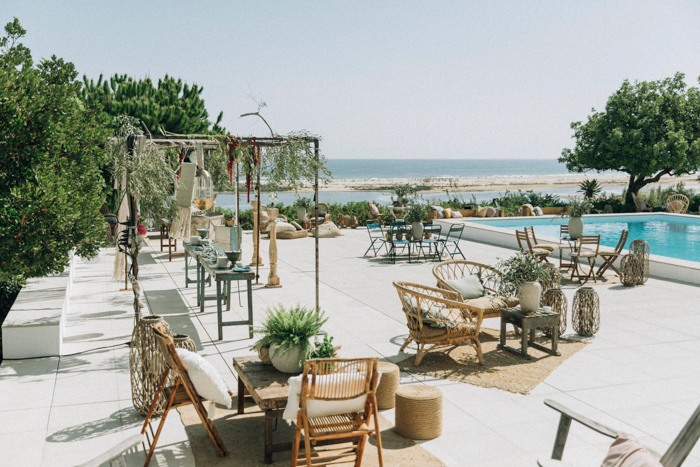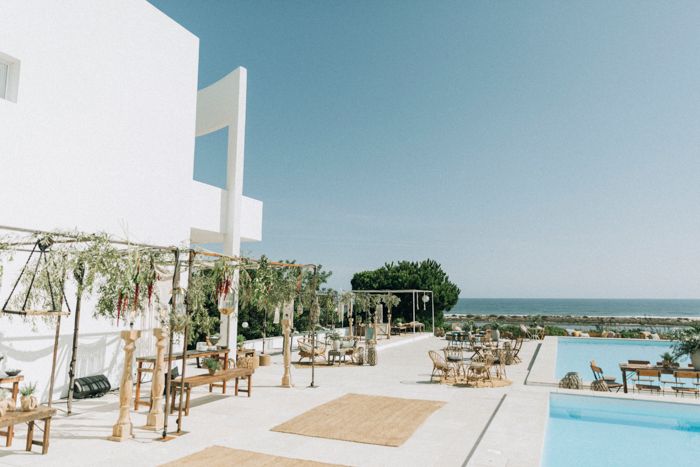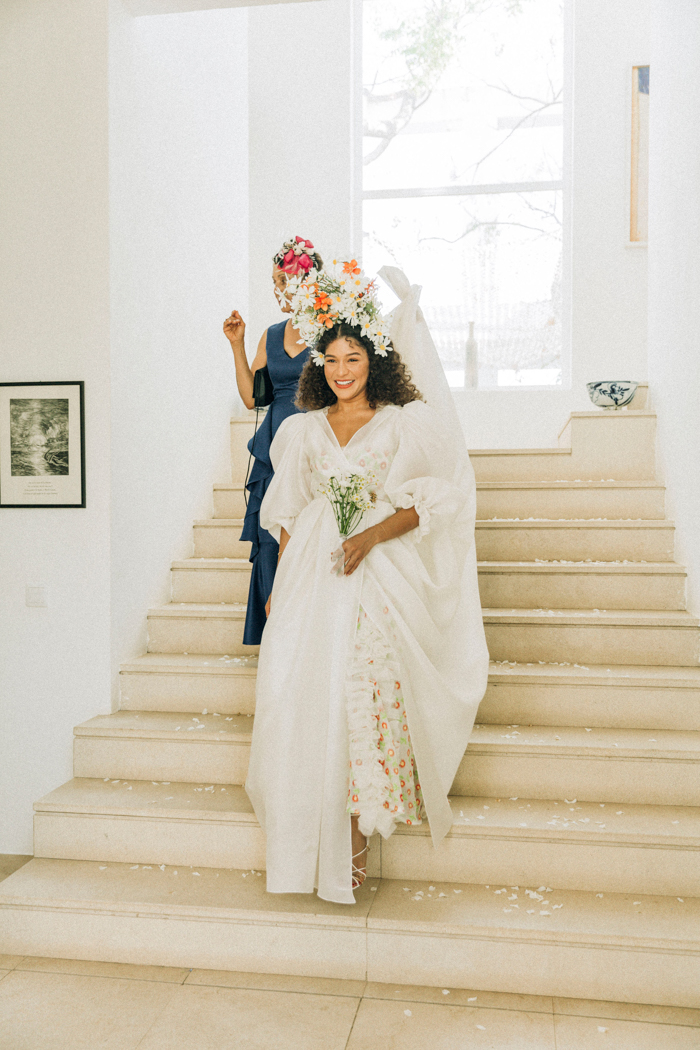 The ceremony was inspired by Ophelia from Hamlet. The forest, lamps, vintage furniture, lots of candles, and colored flowers all were carefully chosen to fit the theme of the day.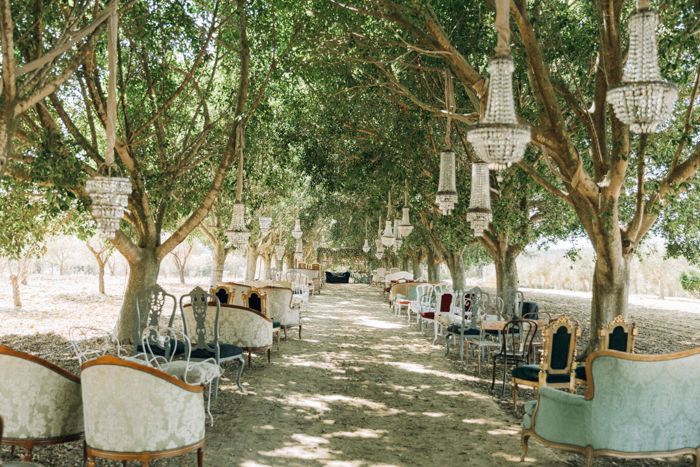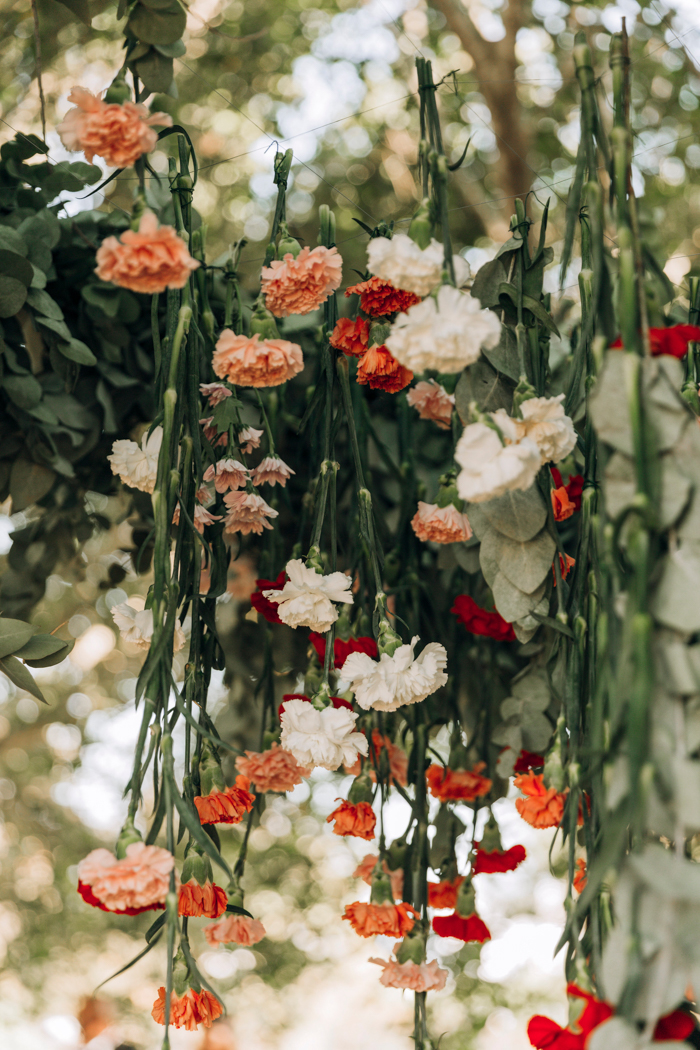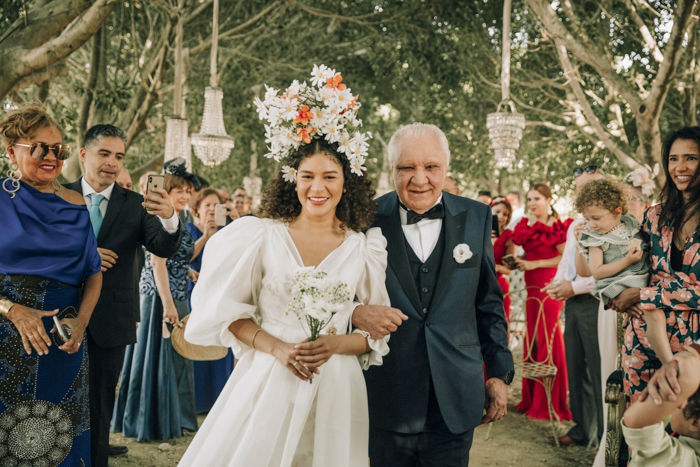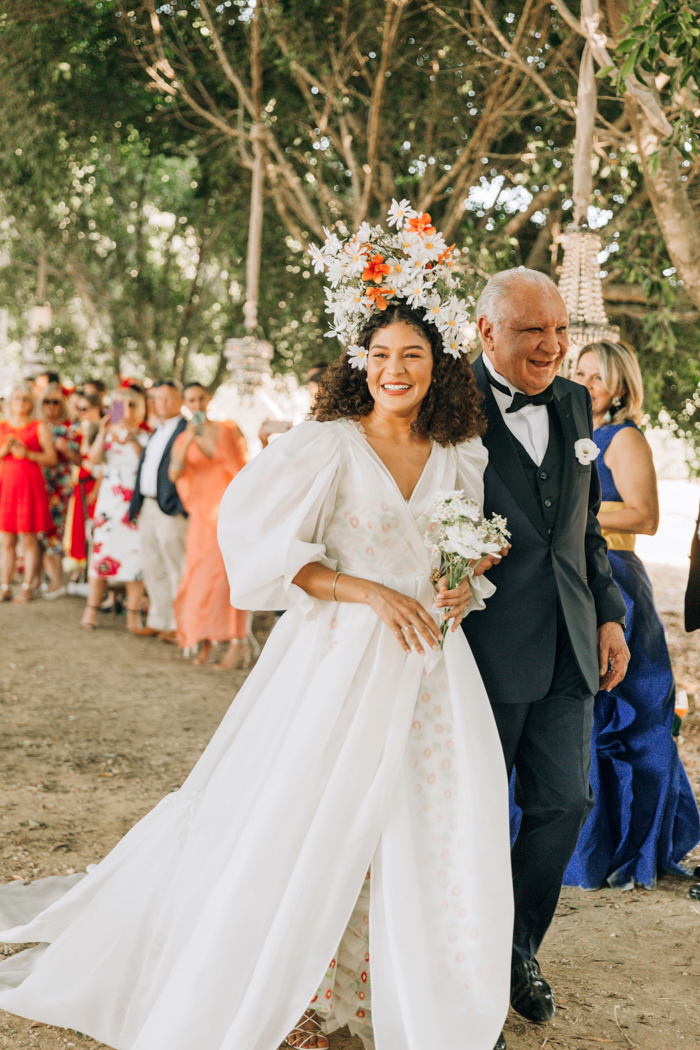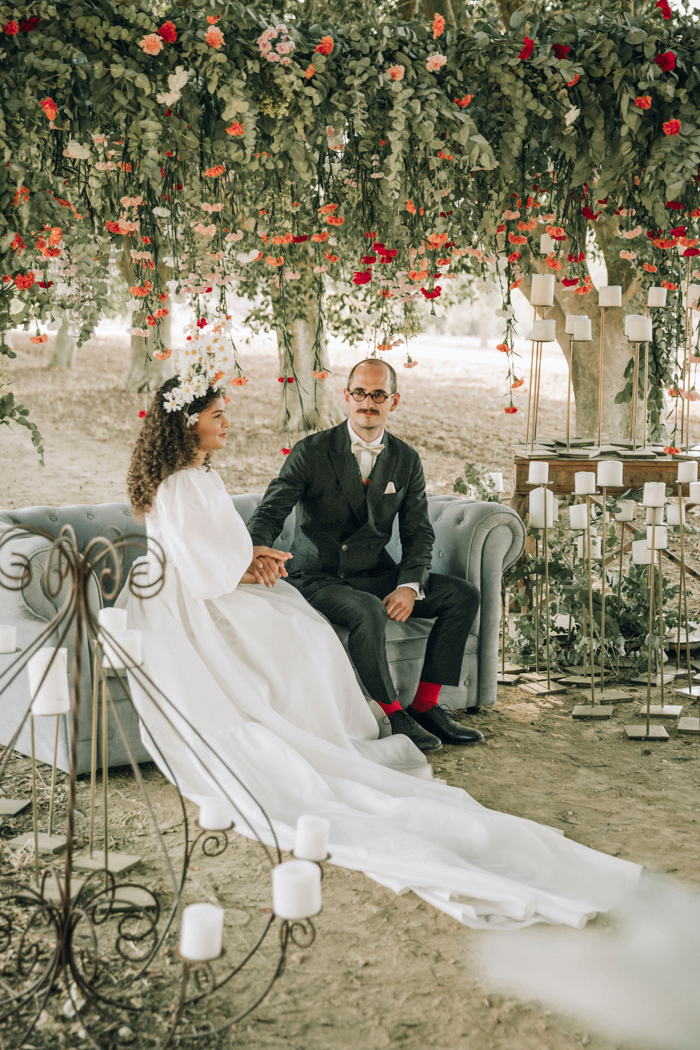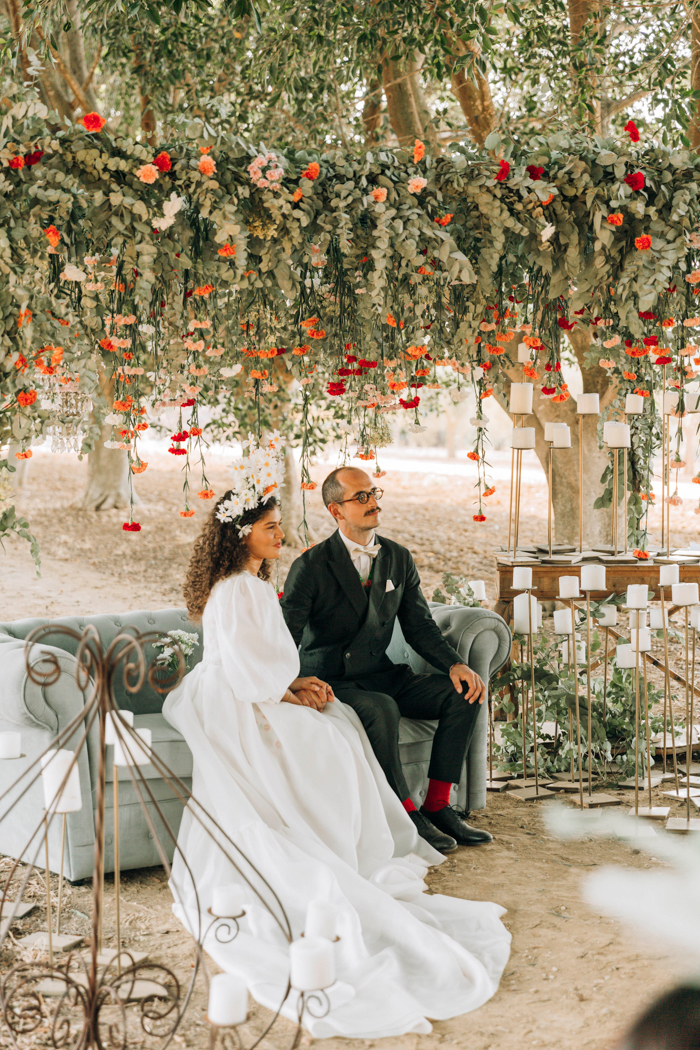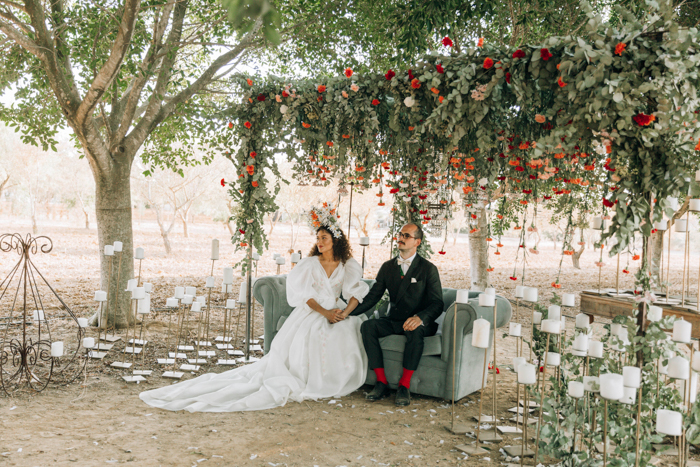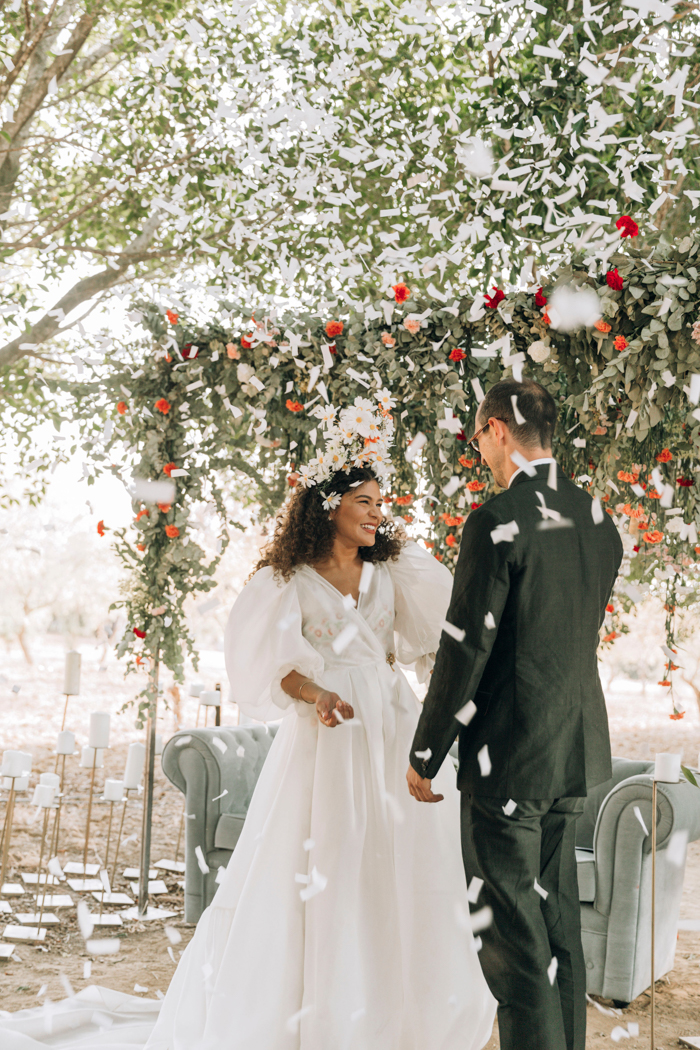 SHOP ECO-FRIENDLY CONFETTI: Plantables and Paper Dissolving Heart Confetti ($15.00); Confetti Bistro Gold Glitter Confetti ($7.99); Shower and Co Gifts White Confetti Cannons ($25.00+); HIBIMI Biodegradable Confetti Petal Cones ($19.48)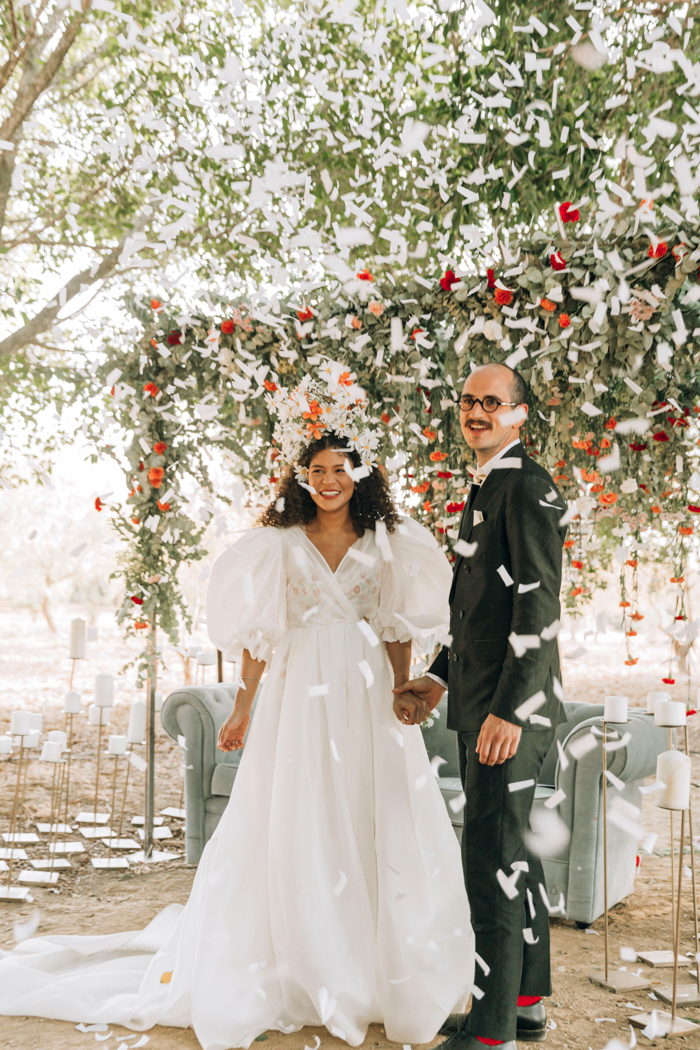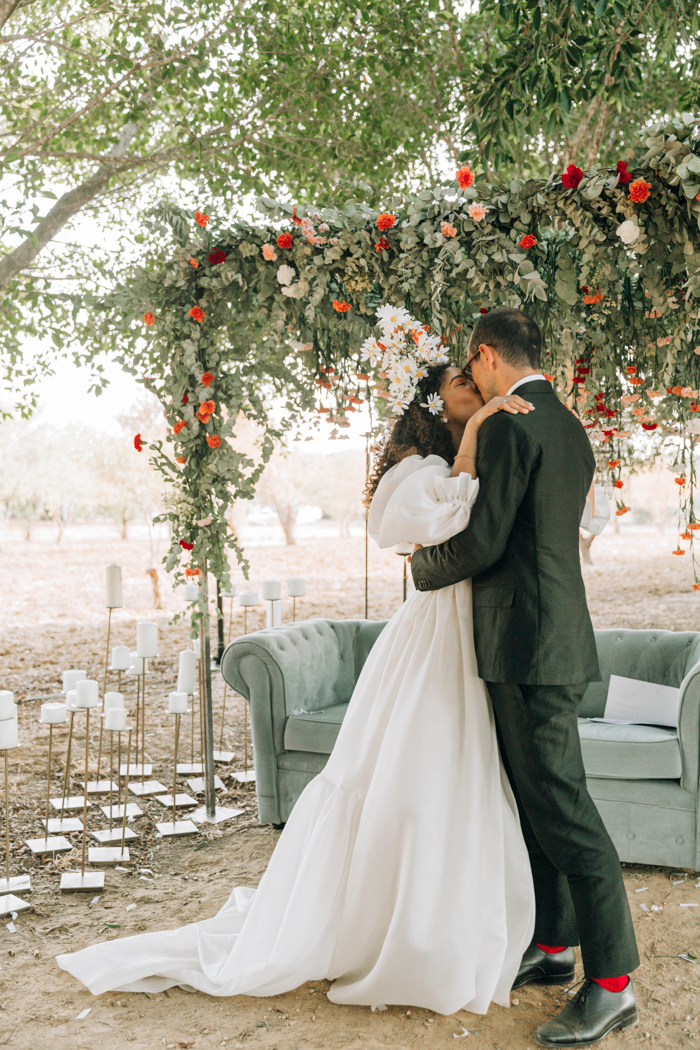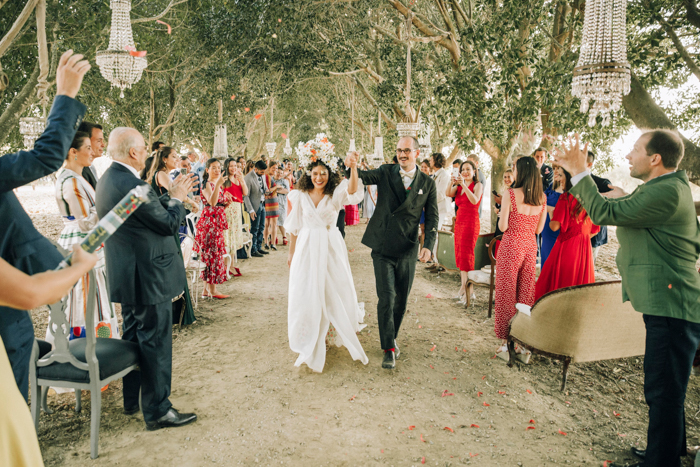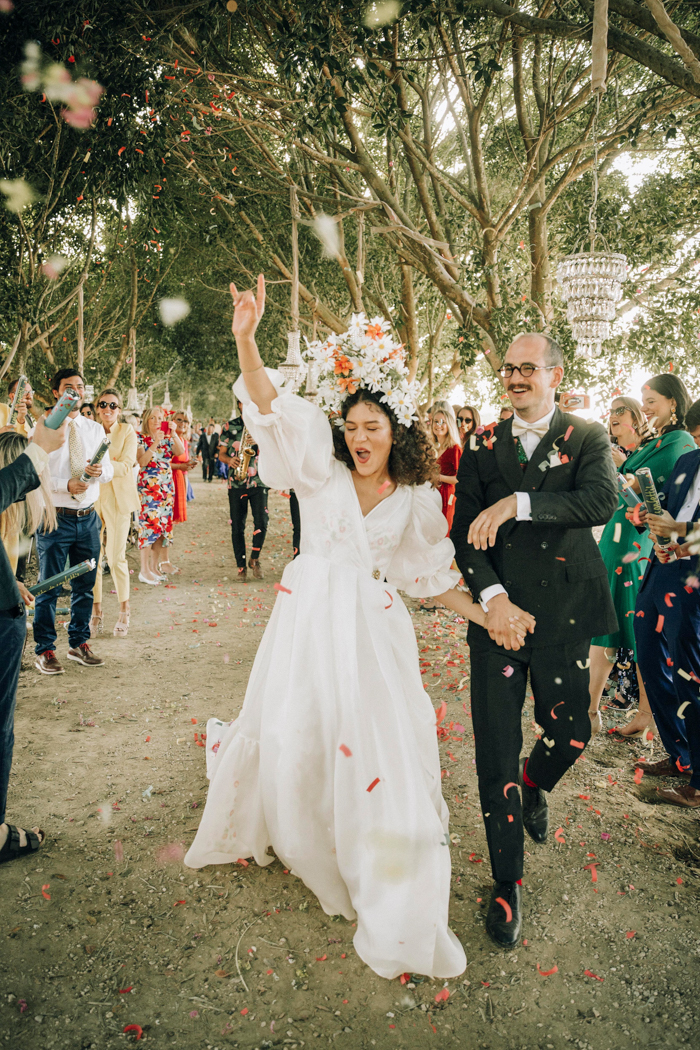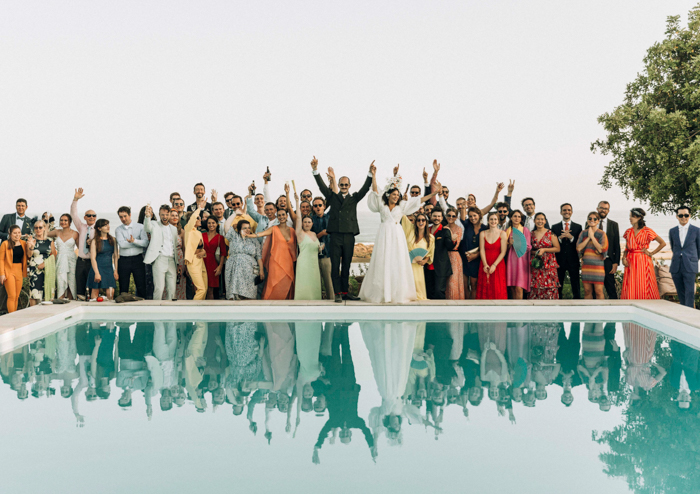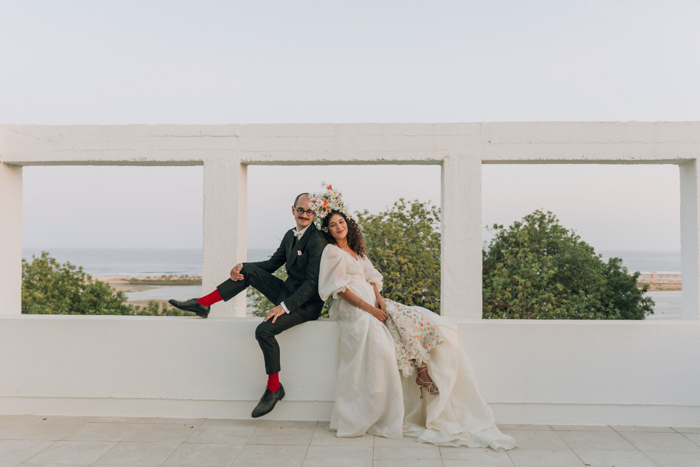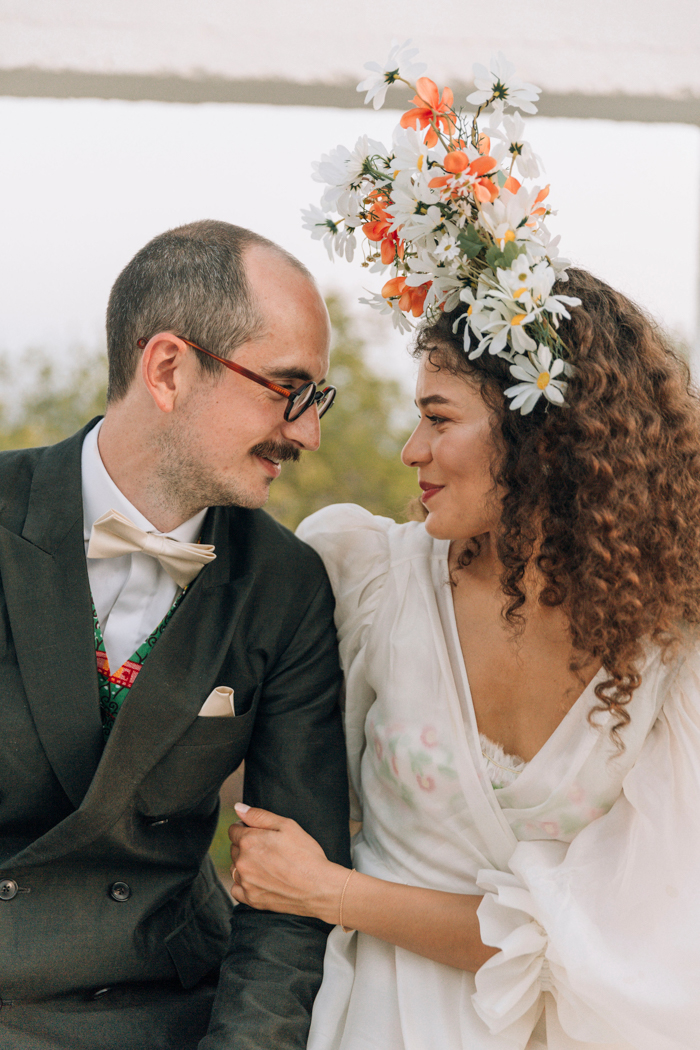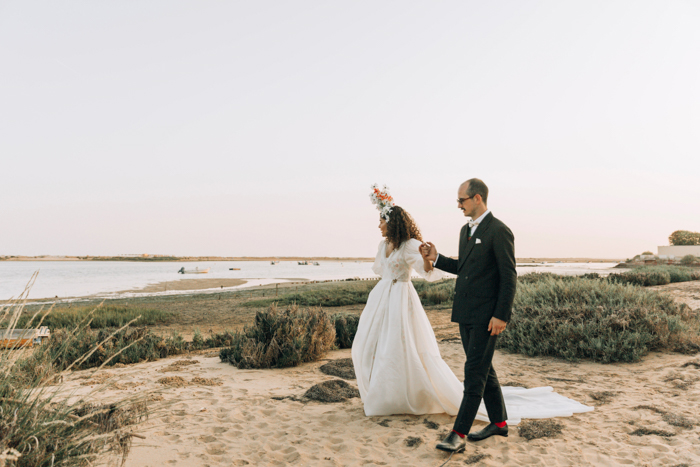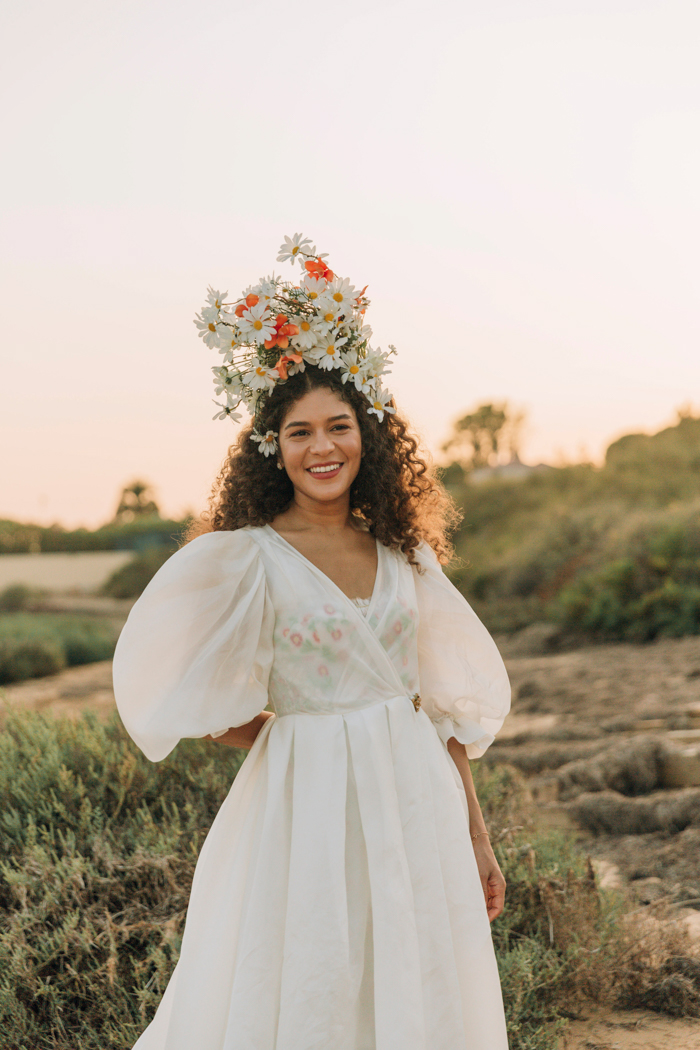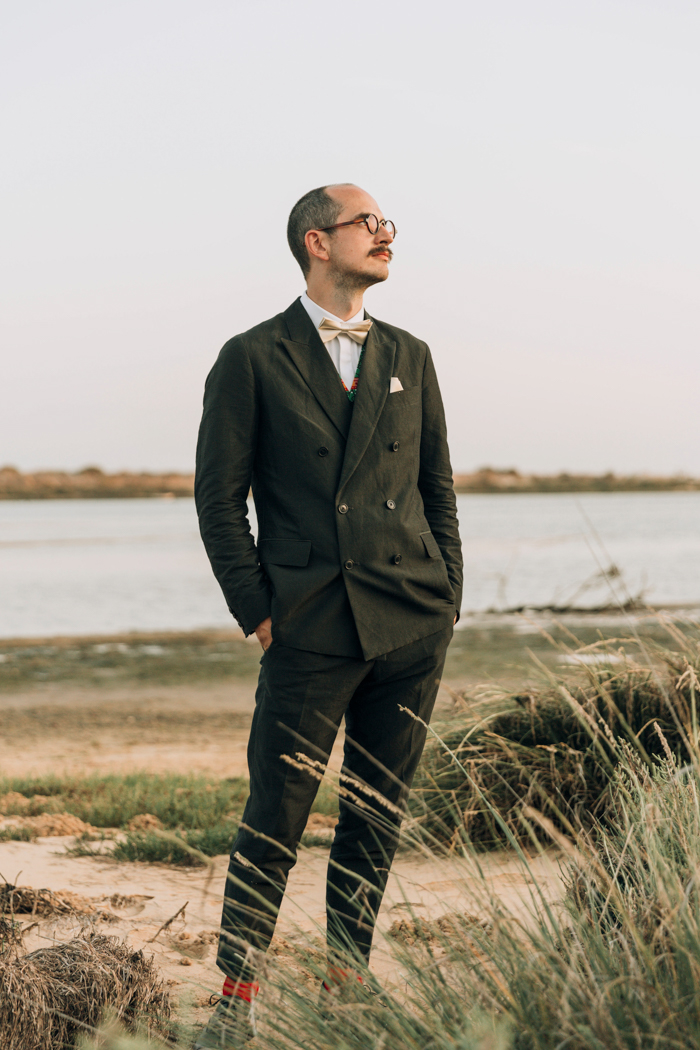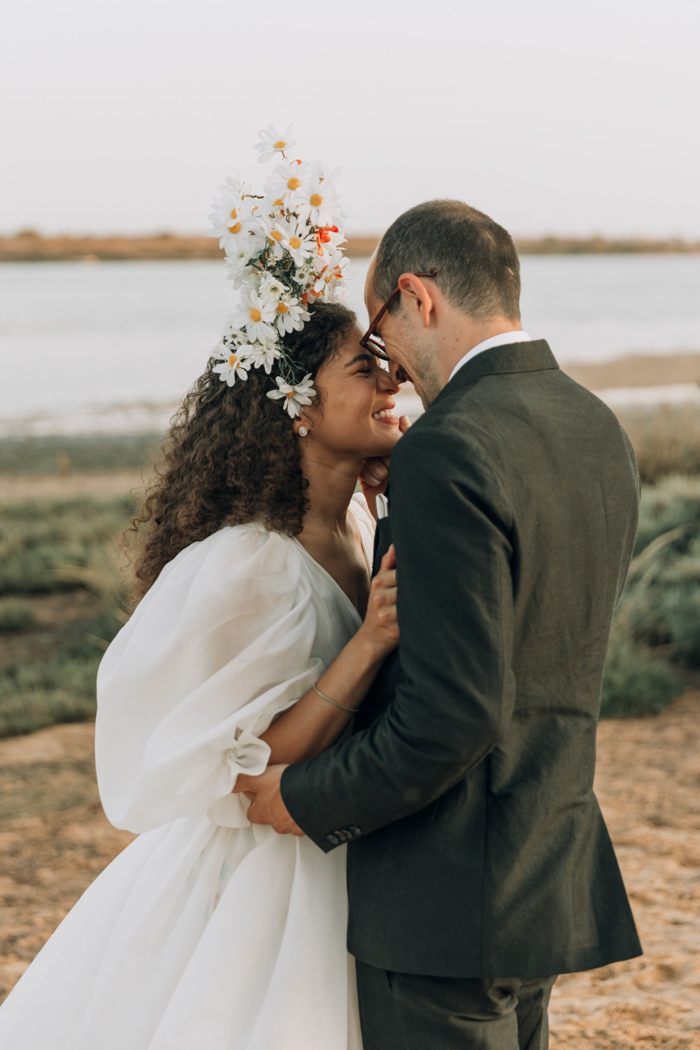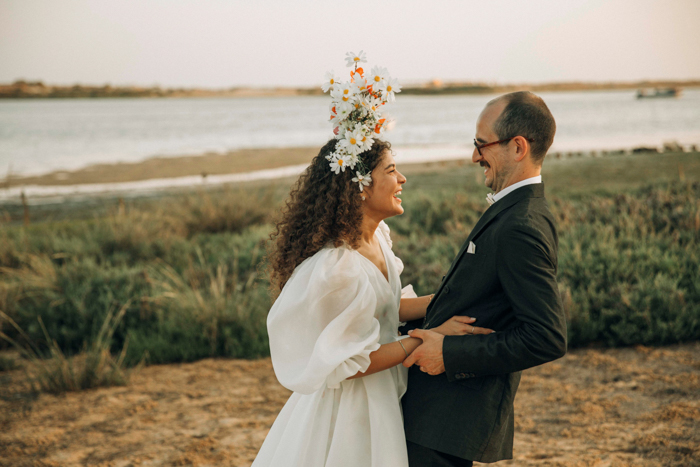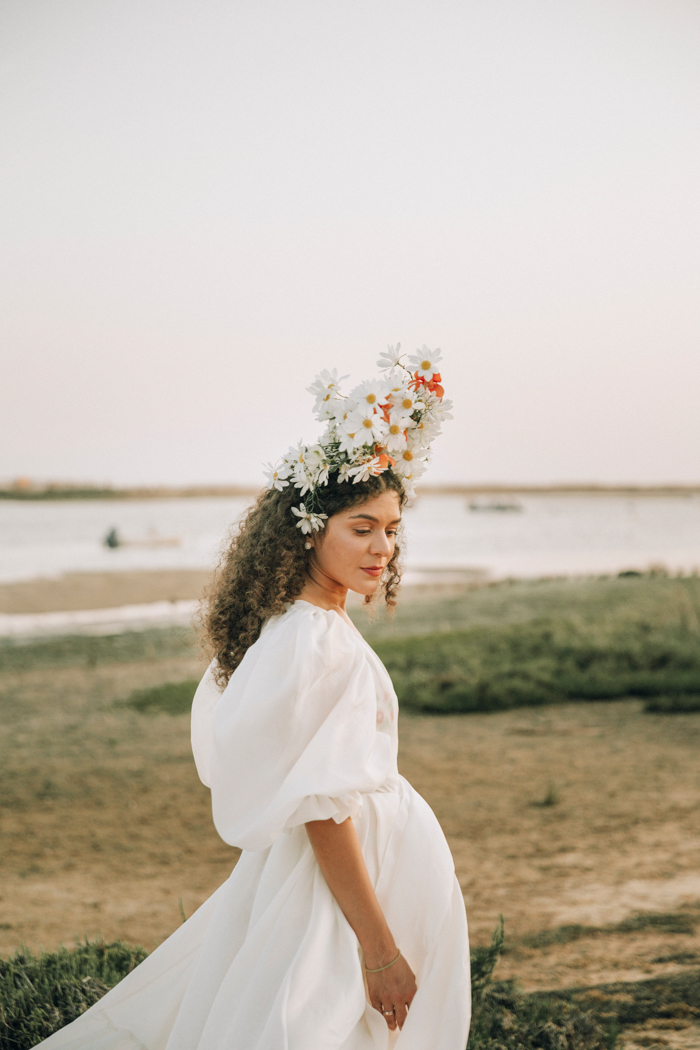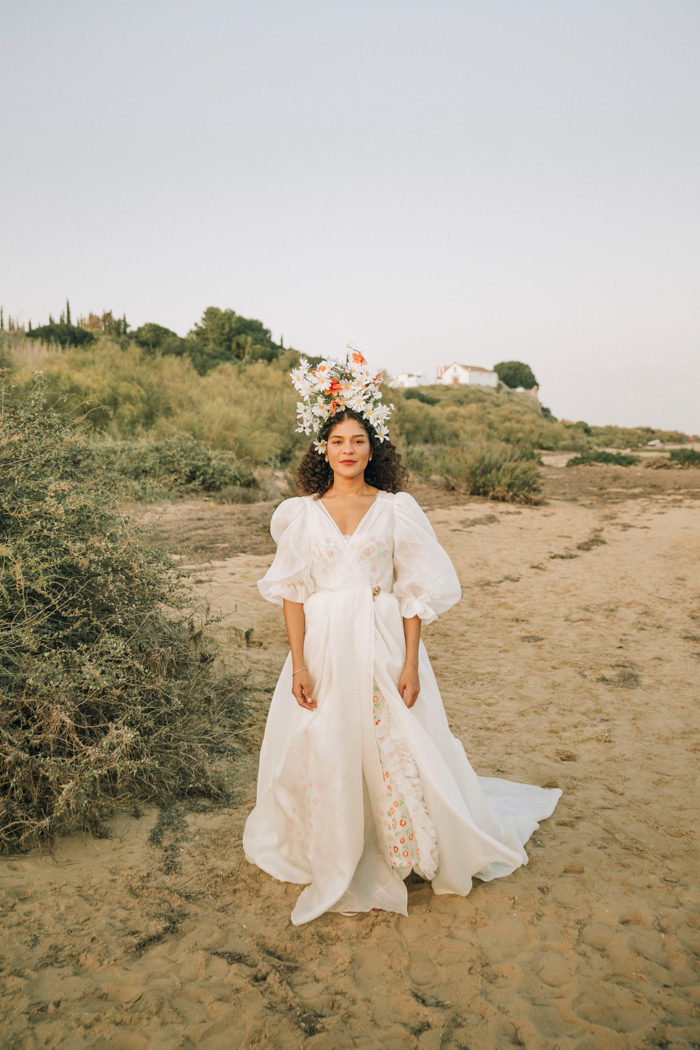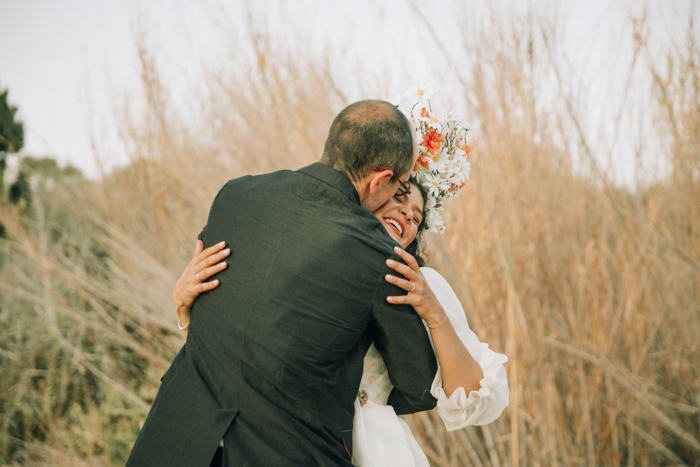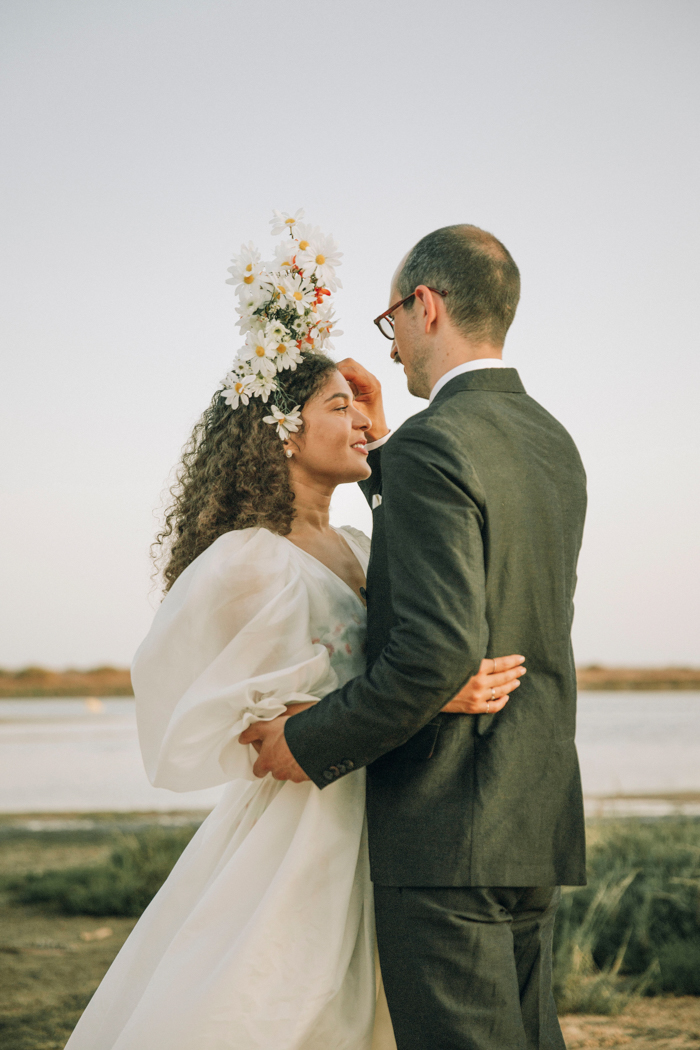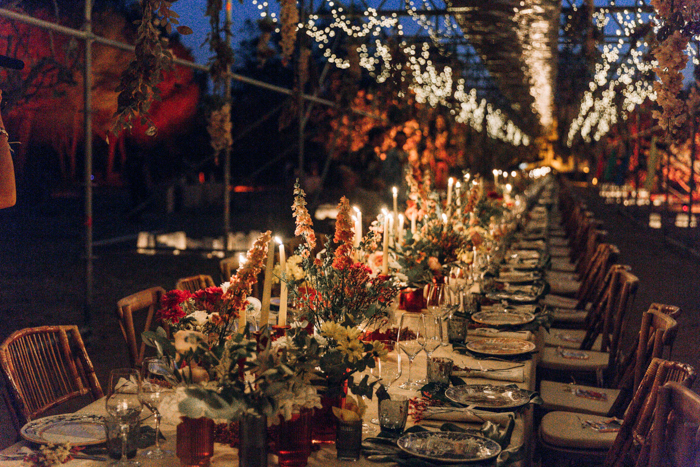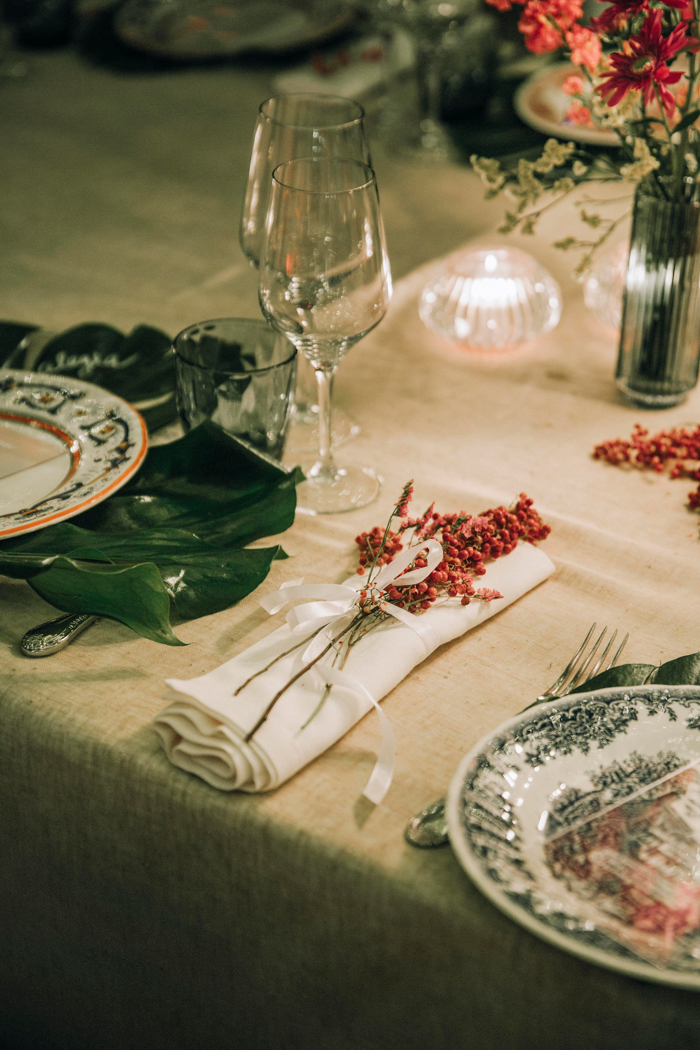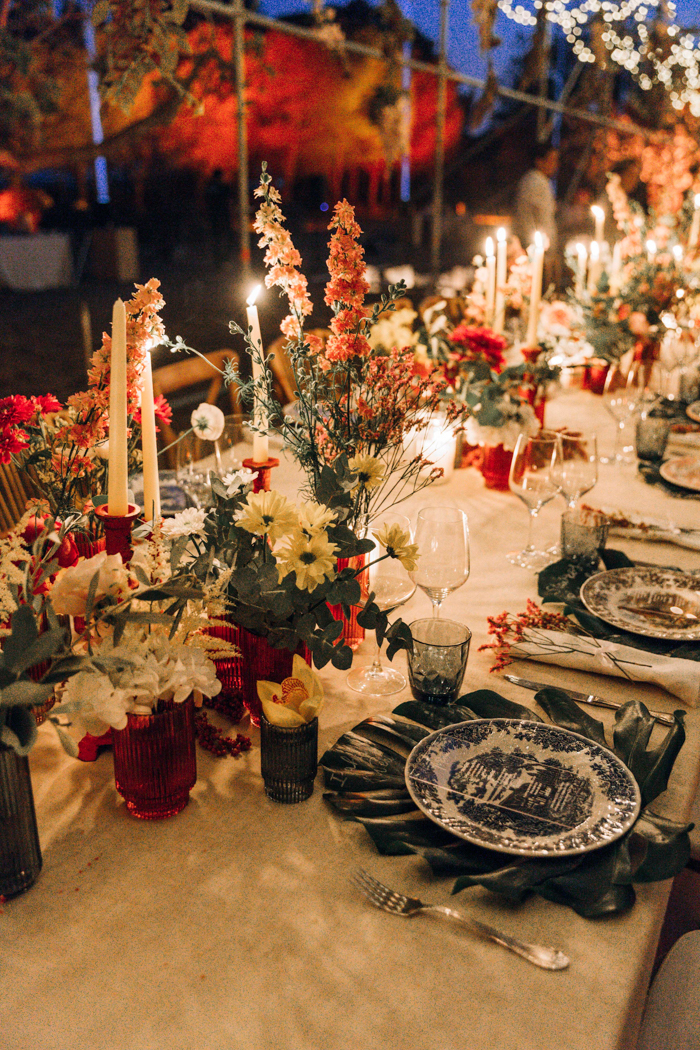 The architecture was very important for the bride and groom. We built an infinity table for all the guests to sit for the dinner, which was more than 50 meters long. Above the table, we created a layer structure with a mirror on the ceiling where everything was reflected.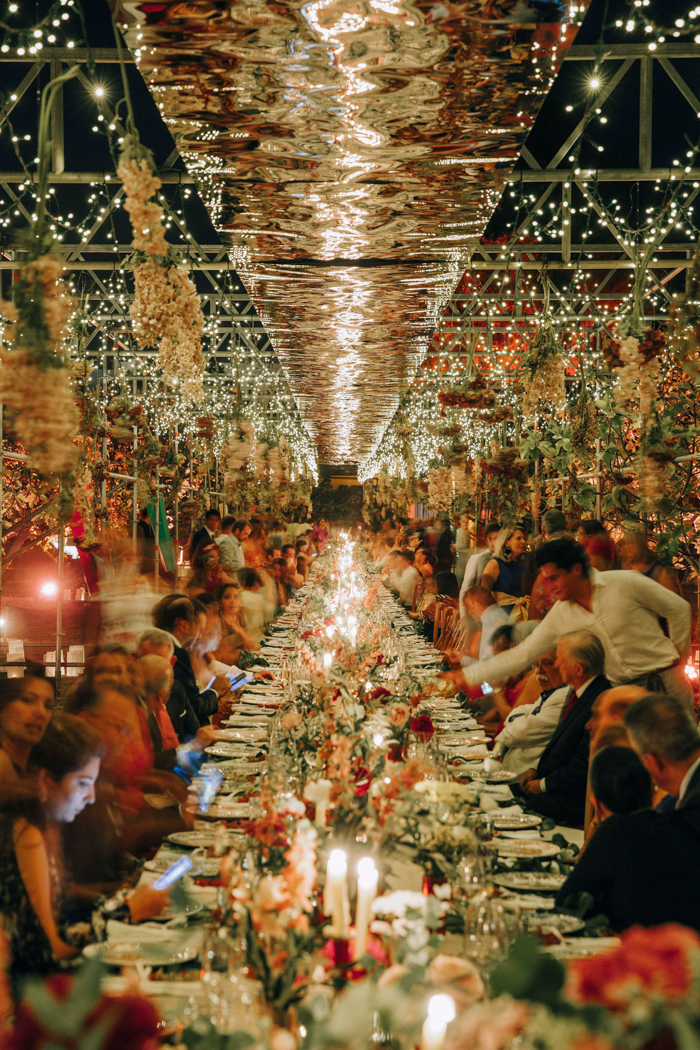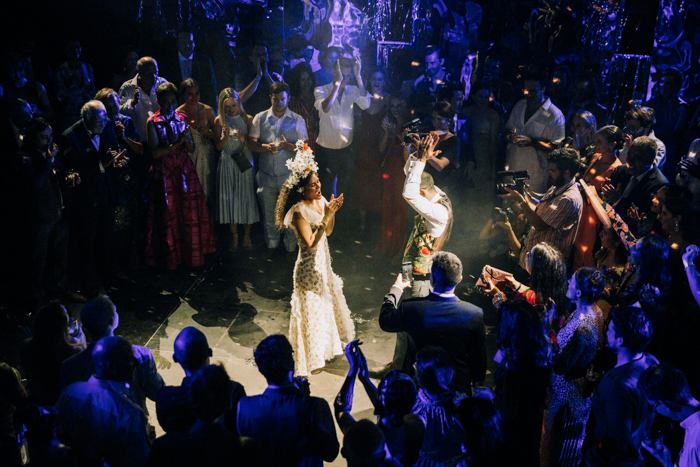 Congratulations, Arabella and Stephen, and many thanks to La Puta Suegra for sharing their day with Junebug! For more Portugal wedding inspo that will make you swoon, you've got to see this countryside golden hour elopement at Casas Casidas.