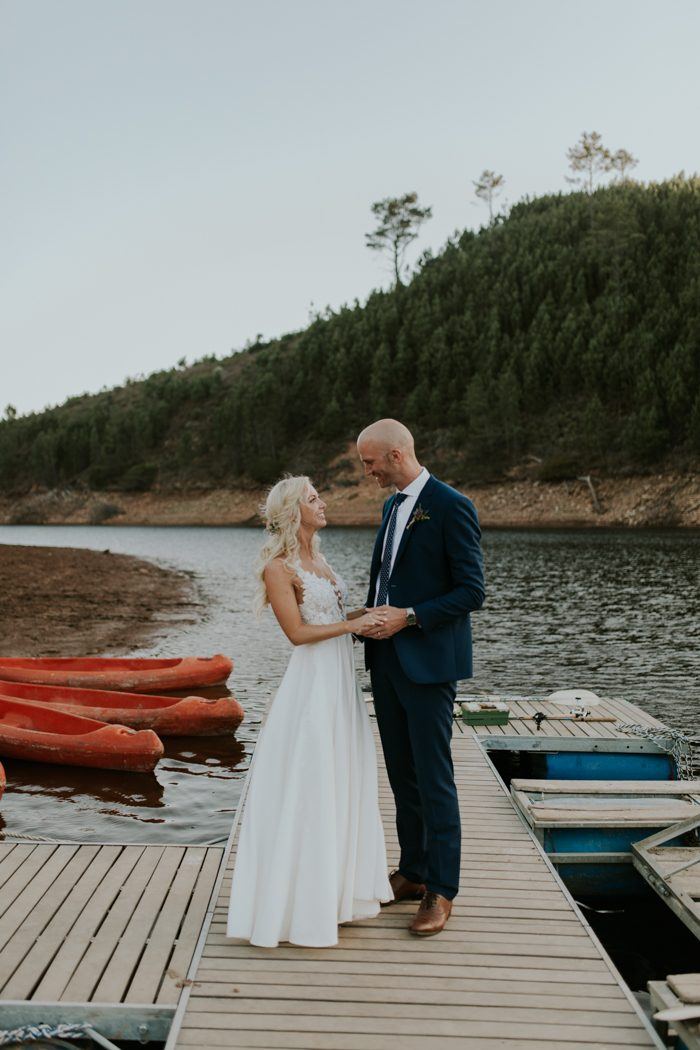 When Tarryn and Bruce moved to Dubai six months before their wedding it seemed their DIY dreams of a relaxed bohemian celebration were dashed, but with plenty of help from family, their festival-inspired Mofam River Lodge union came together beautifully. The lodge featured riverfront views and on site accommodation for all of their guests, perfect for a tranquil, three-day fête in a stunning setting that encouraged their guests to explore the rustic teepees and laid-back lounge areas spread across the grounds. DIY details brought the festival vibe together beautifully: from the colorful floral design and cheerful dream catchers to the handmade bridesmaids tambourines and eclectic ceremony and reception décor, a charming mix of antique furniture and vintage rugs. Dearheart Photos captured the couple soaking in the stunning natural beauty of the area and their dreamy, fun-filled reception.
The Couple:
Tarryn and Bruce
The Wedding:
Mofam River Lodge, Elgin, South Africa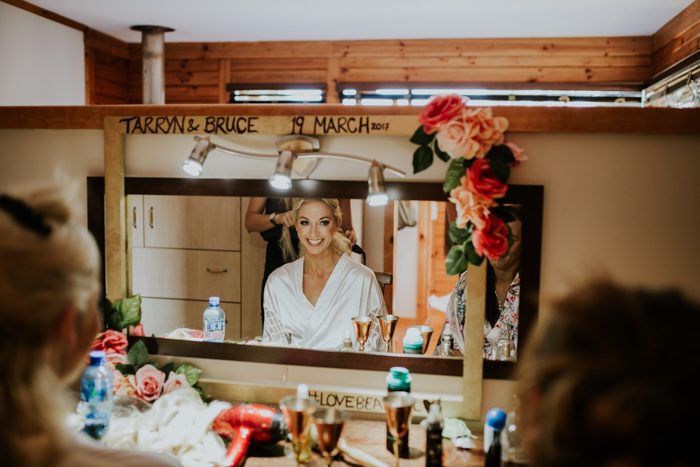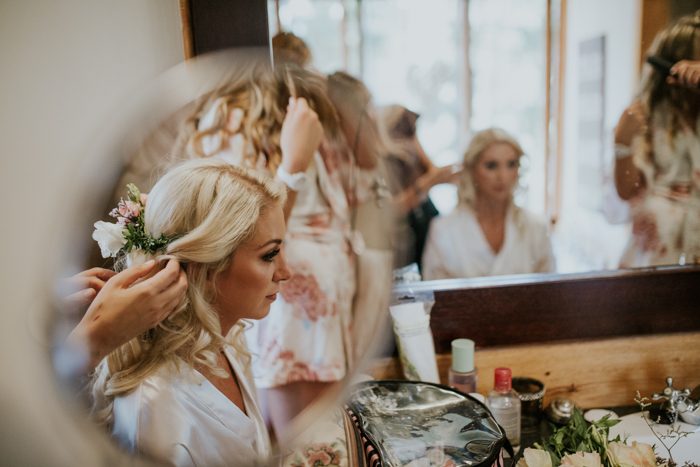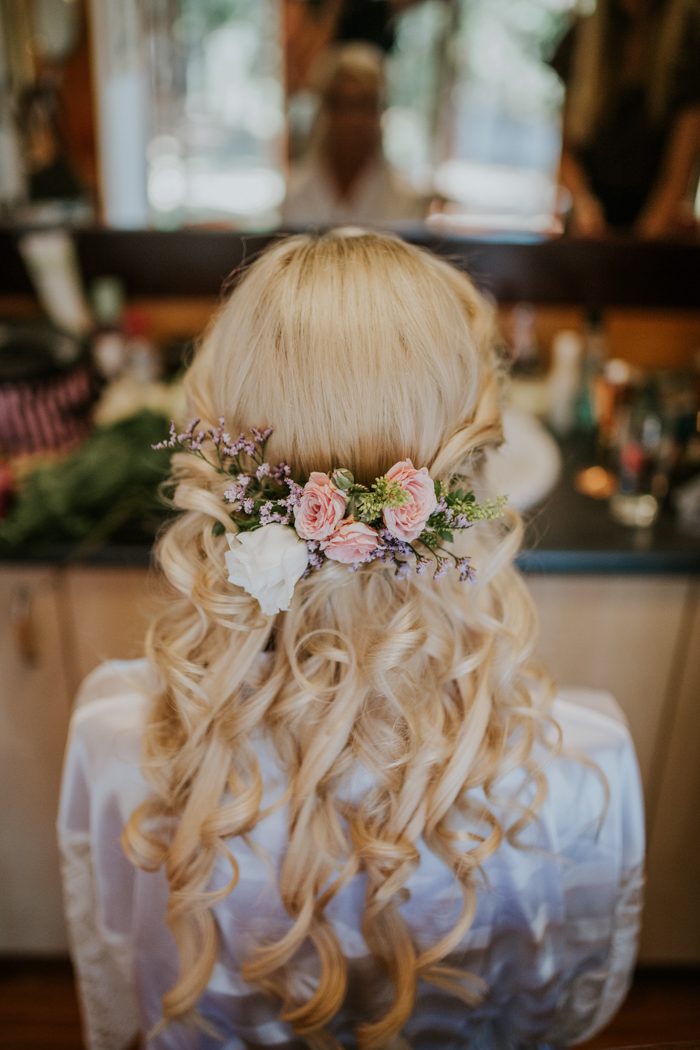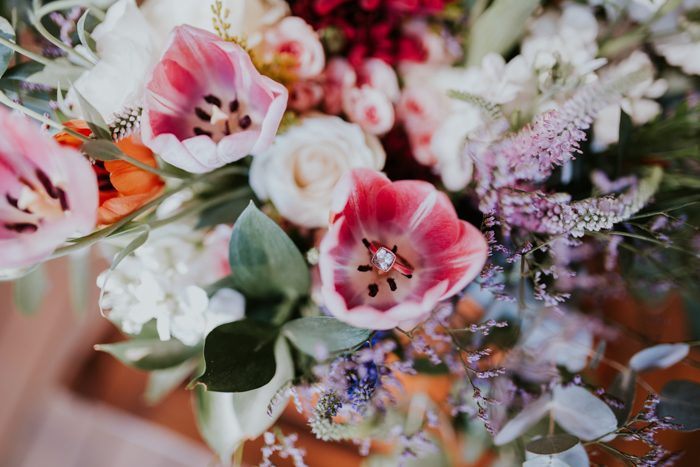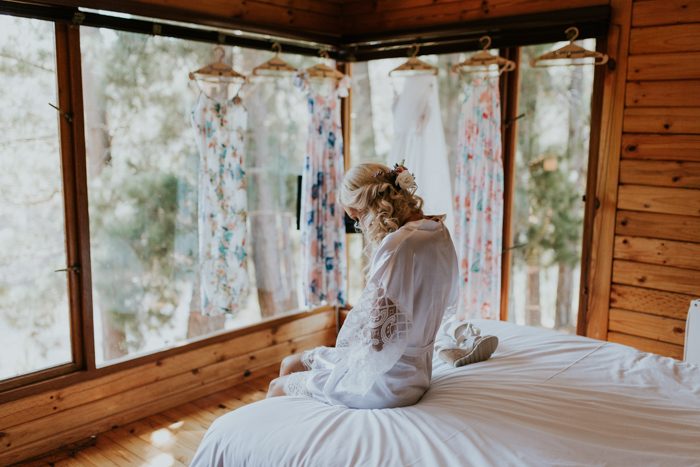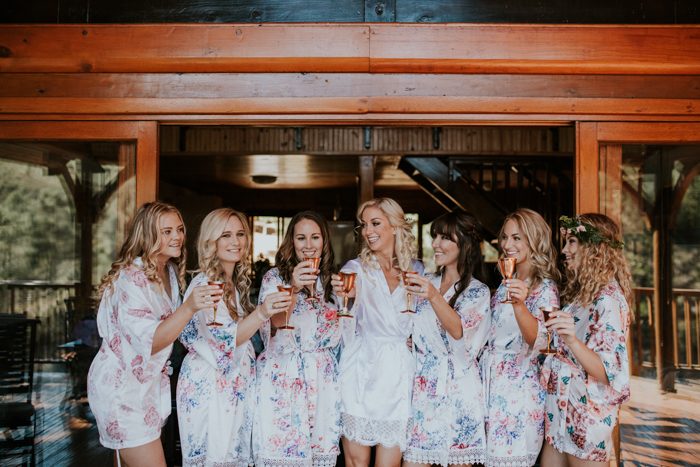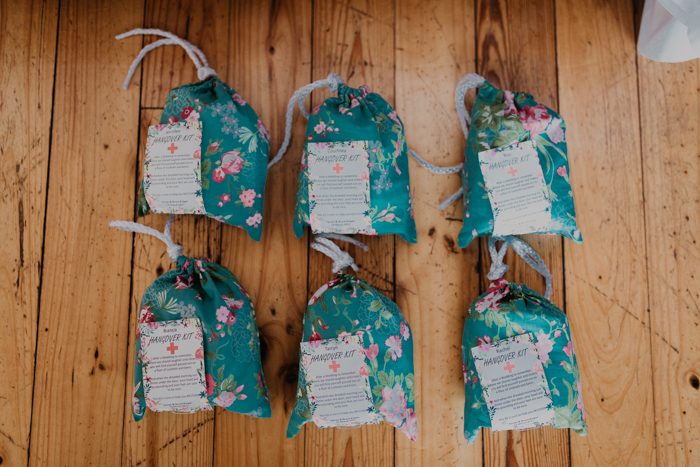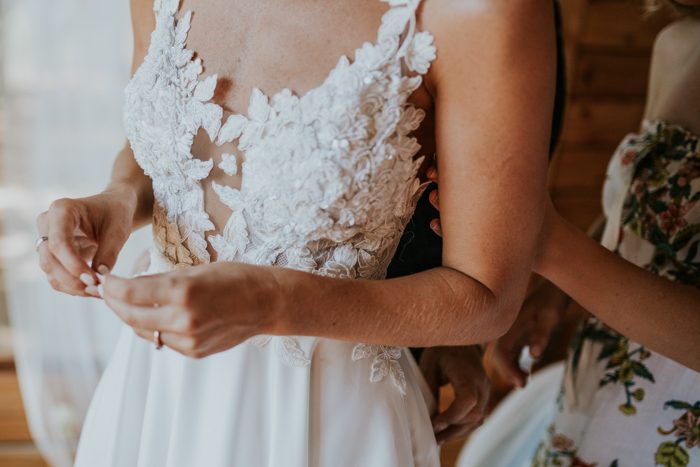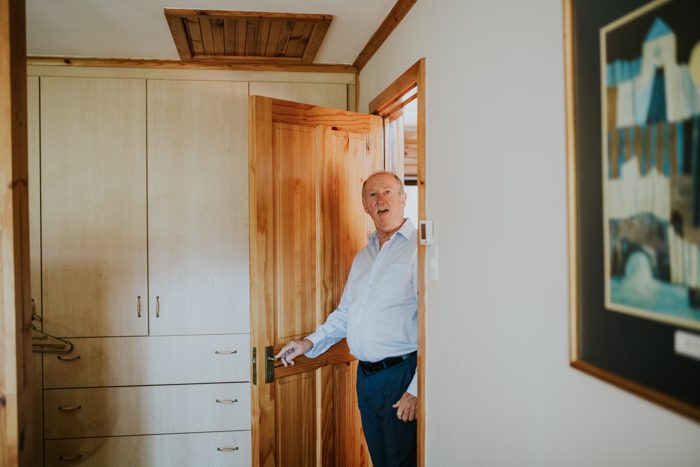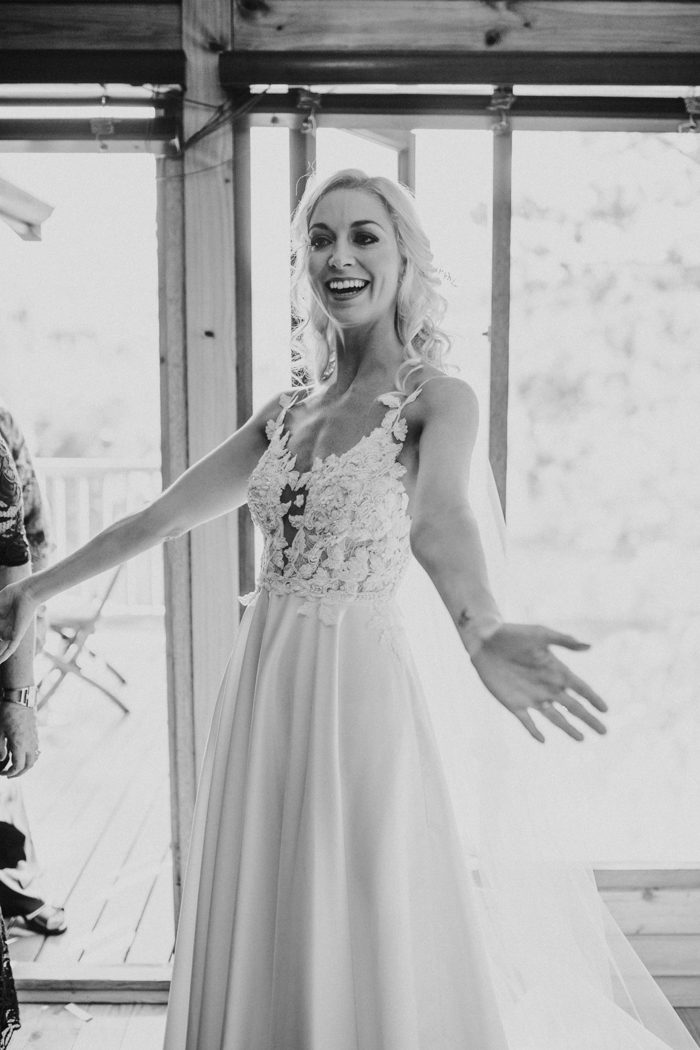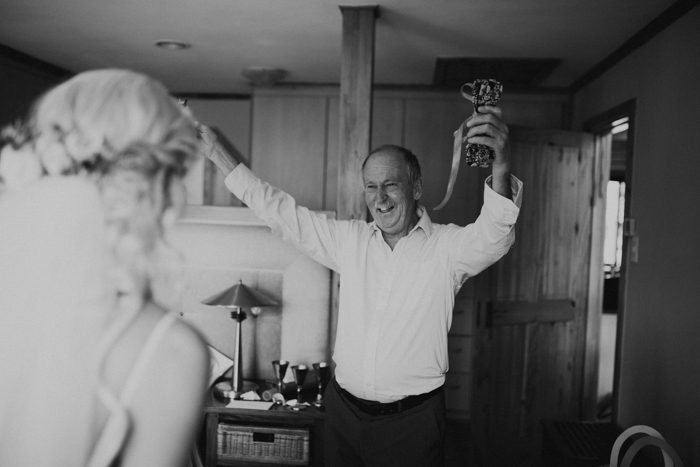 It was important to us to be present and enjoy every moment of the wedding planning process. The build up to your wedding is such a special time and leaves you with so many wonderful memories. There were tough, overwhelming moments but we were lucky to have wonderful support from each other, as well as our friends and family, which kept us grounded andmindful about what the whole day was really about.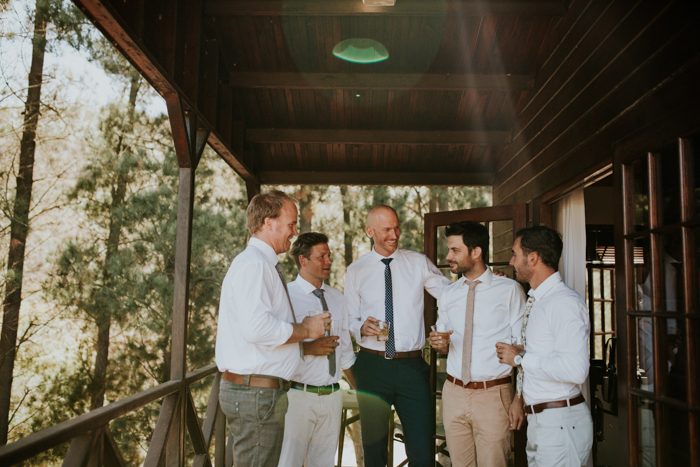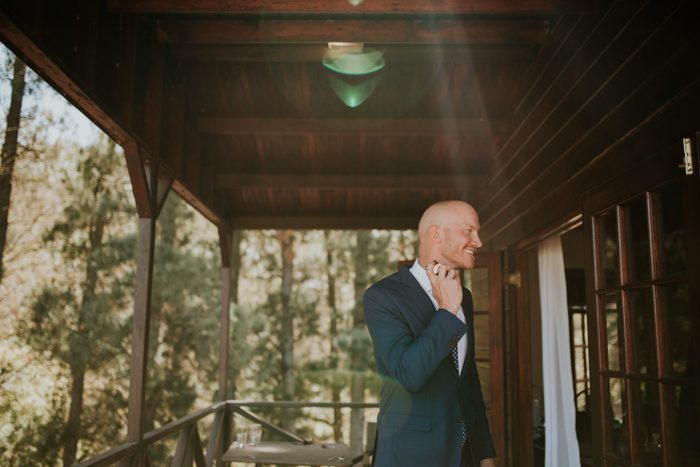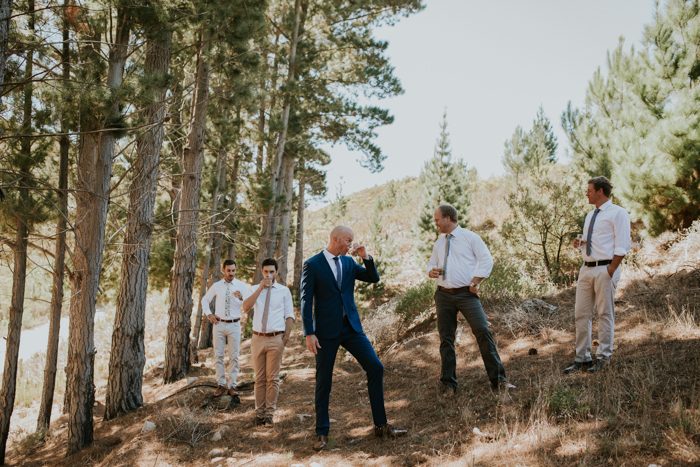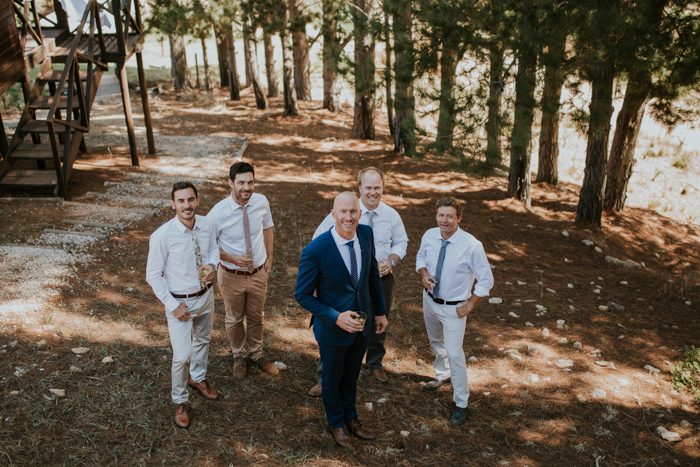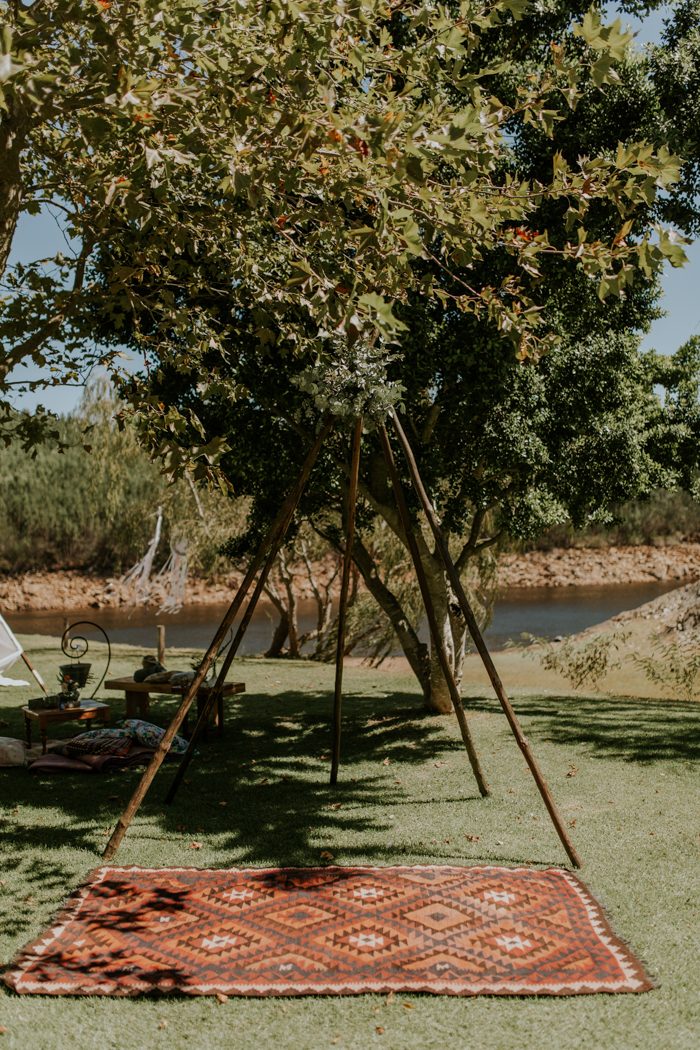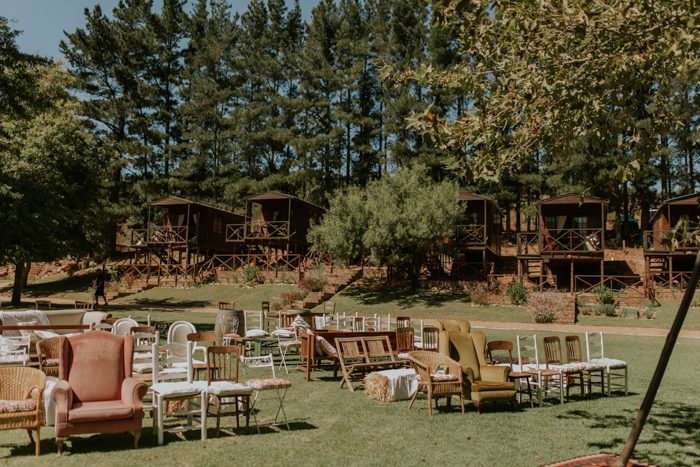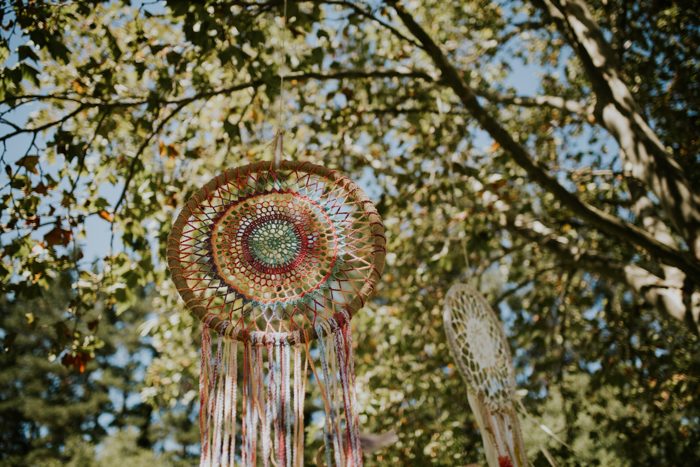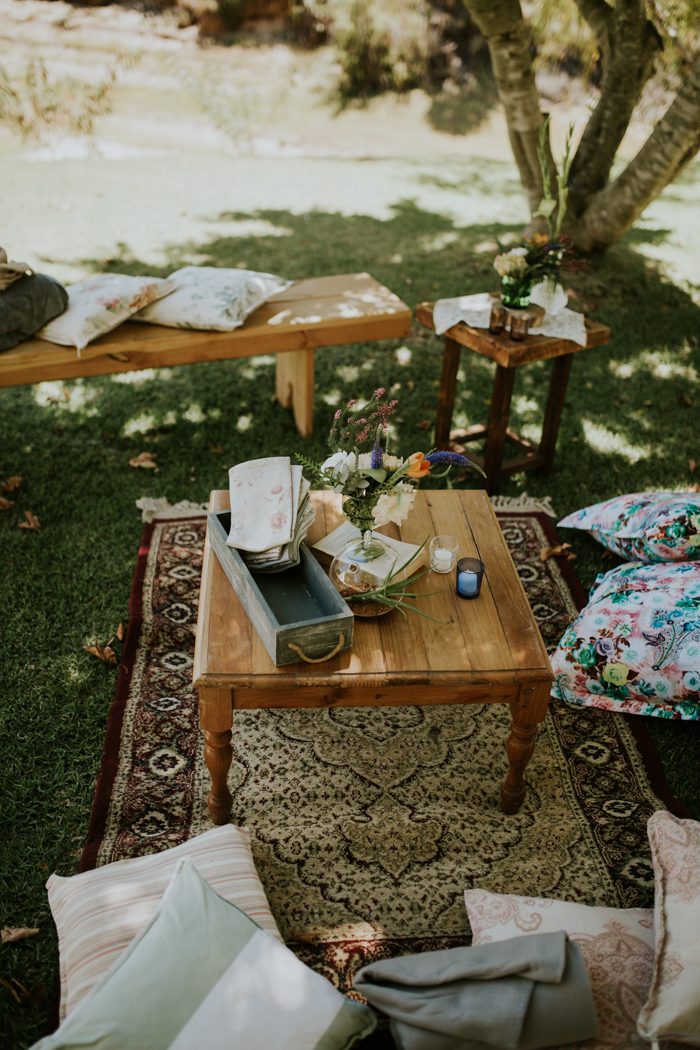 We really wanted to have a DIY wedding, but when we suddenly decided to pack up and move to Dubai 6 months before our wedding our DIY dreams were dashed. In stepped my Mom… she made our dreamcatchers, moon photo booth, bridesmaids "bouquets", pillow covers and blankets, painted old furniture, and a few other things which were total Pinterest fails and not used on our day.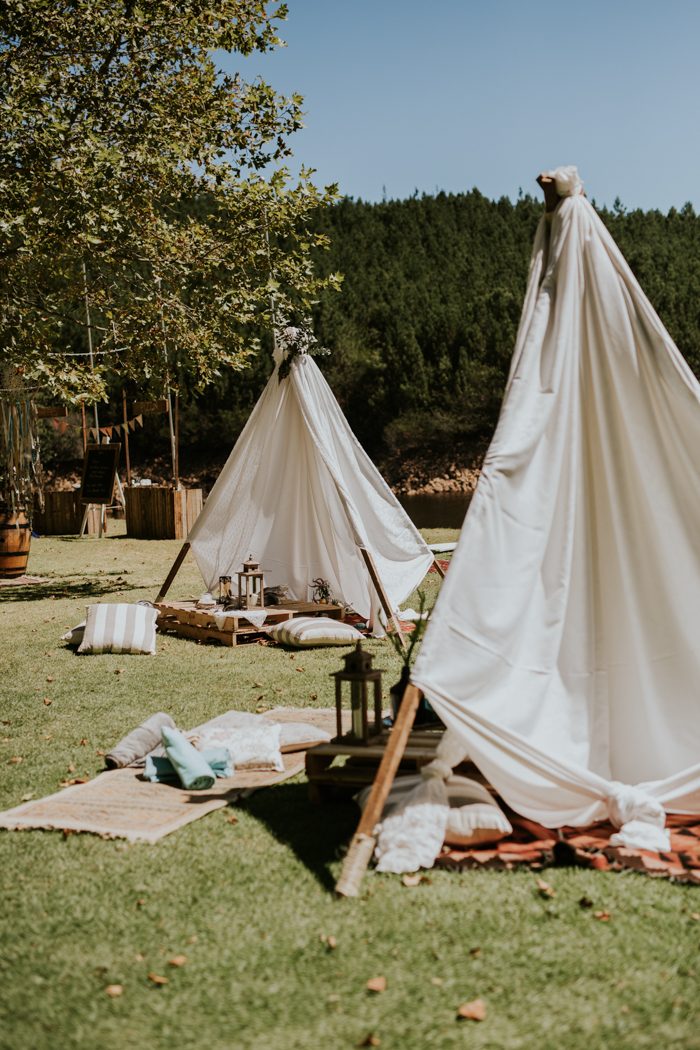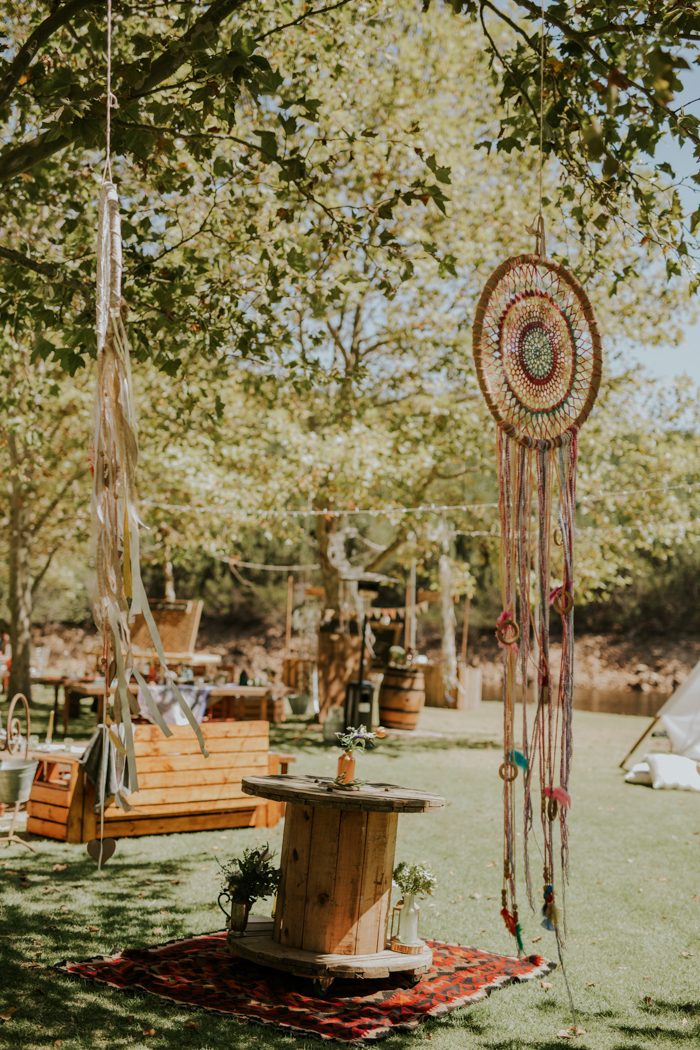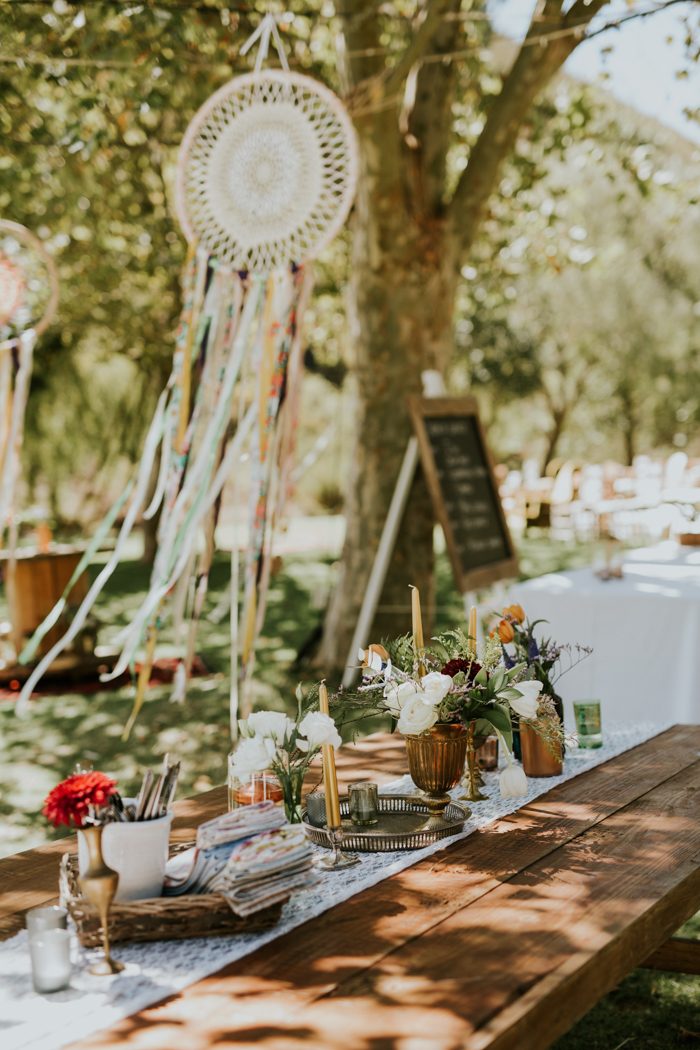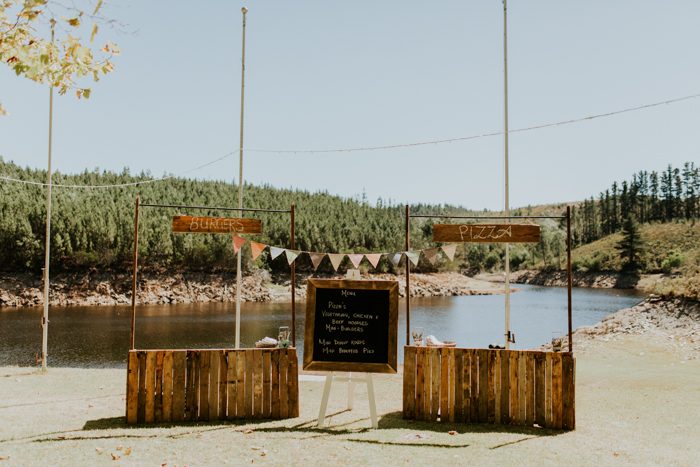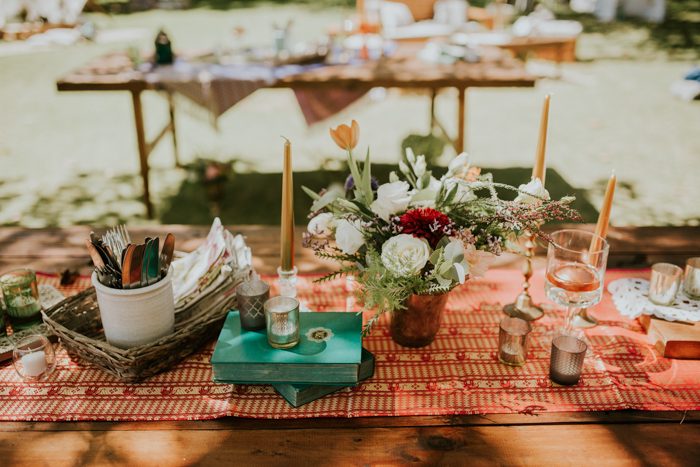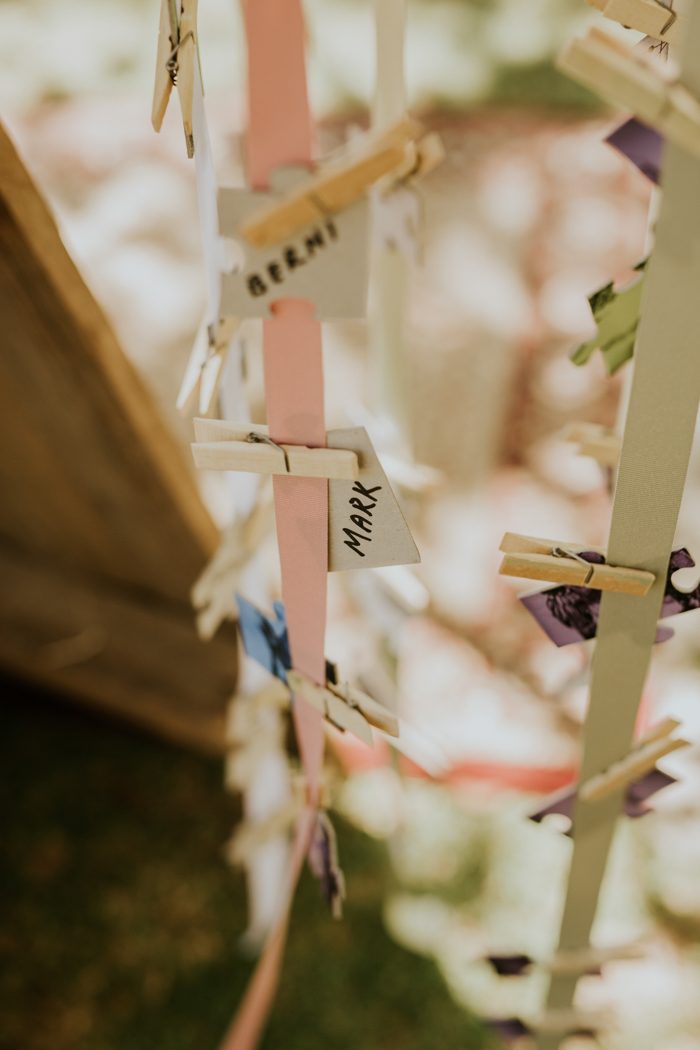 Each guest was allocated a different colour puzzle piece. Later in the evening they were told to find other people with their matching colour and build their puzzle. This was their team for the chair game, similar to musical chairs but each round had a task. The game was such a hit and got pretty wild, it was a great way to involve all of our guests.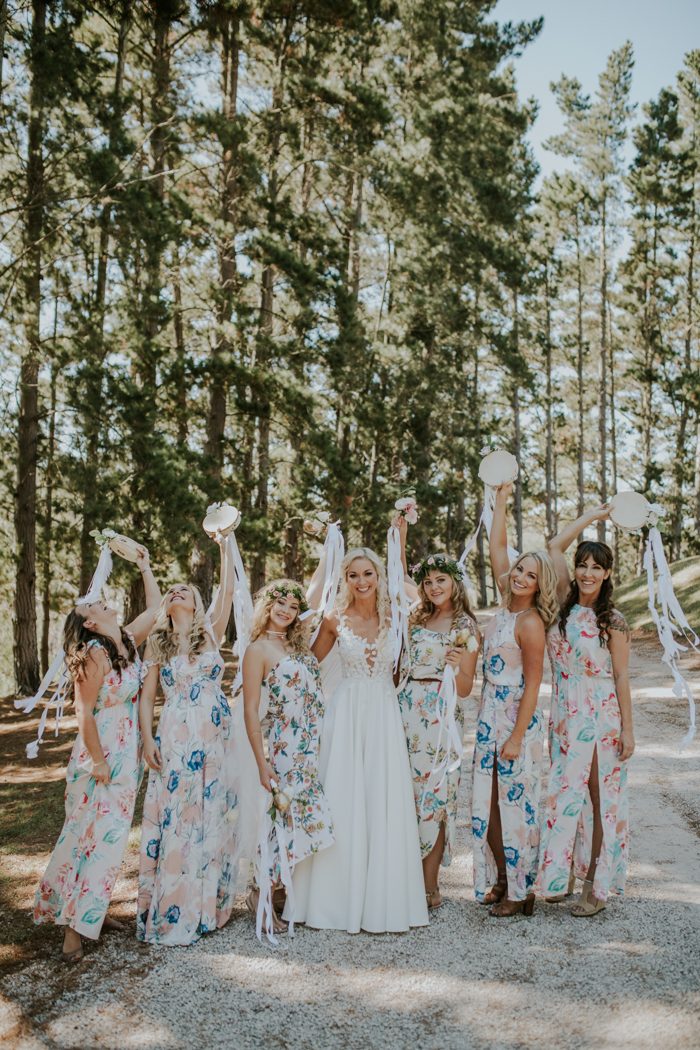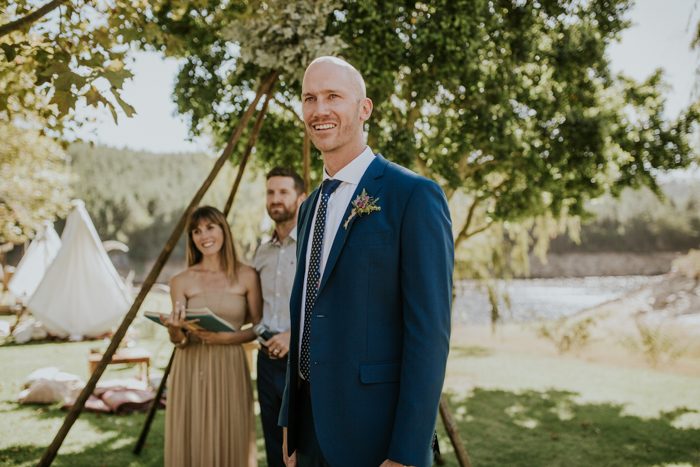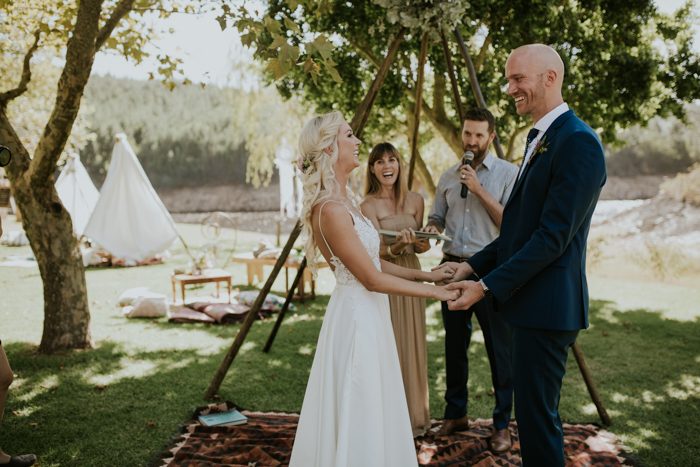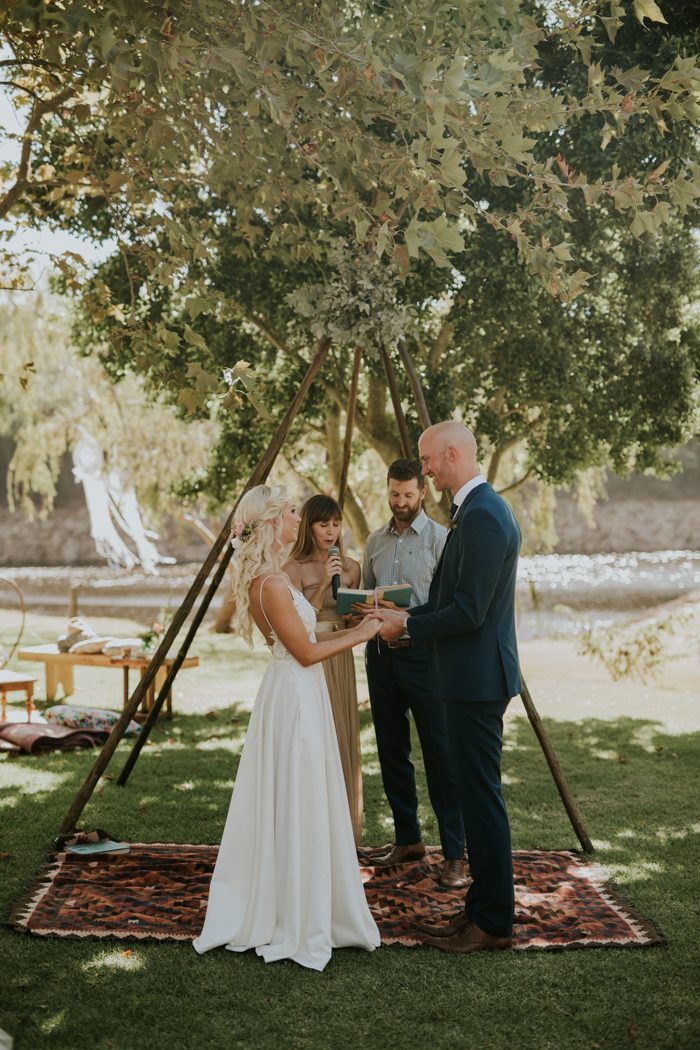 We asked our friends to officiate our wedding. After careful thought they graciously accepted the daunting task of marrying us. John and Linda were married the year before us and fully understood the gravity of this request. We were so moved by how much thought and effort they put into the ceremony and loved how personal it was.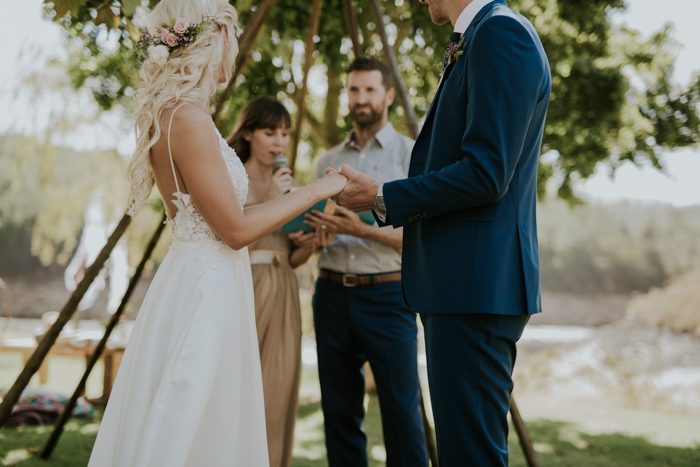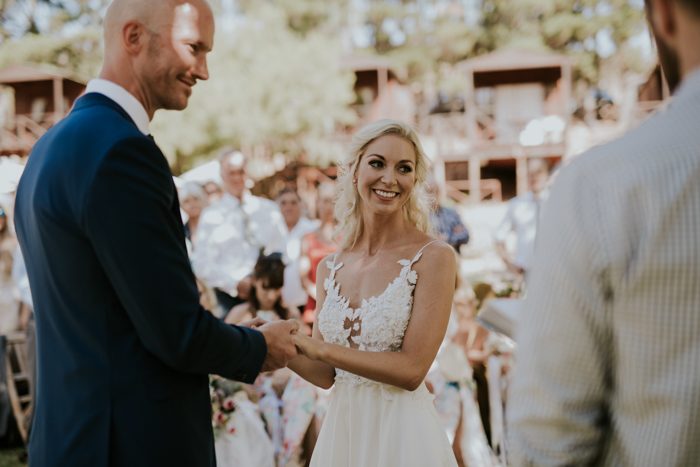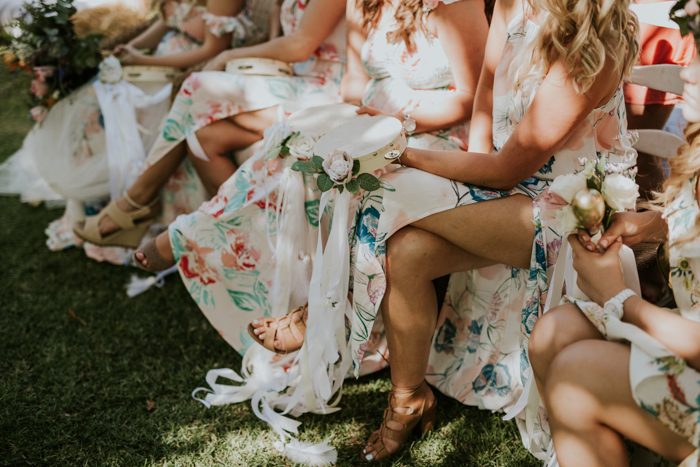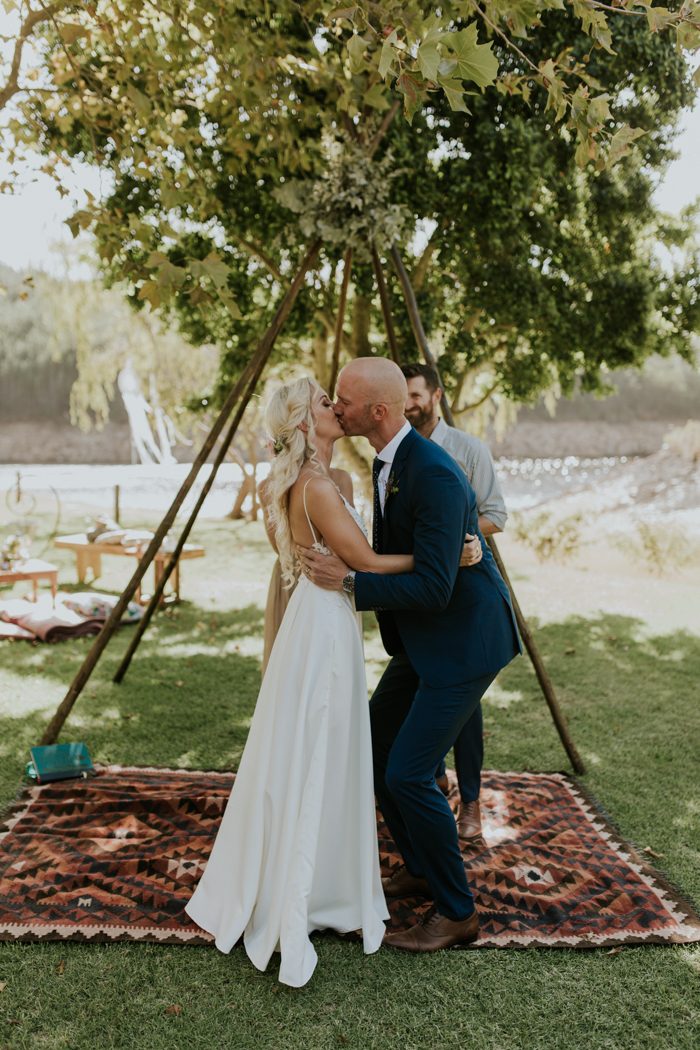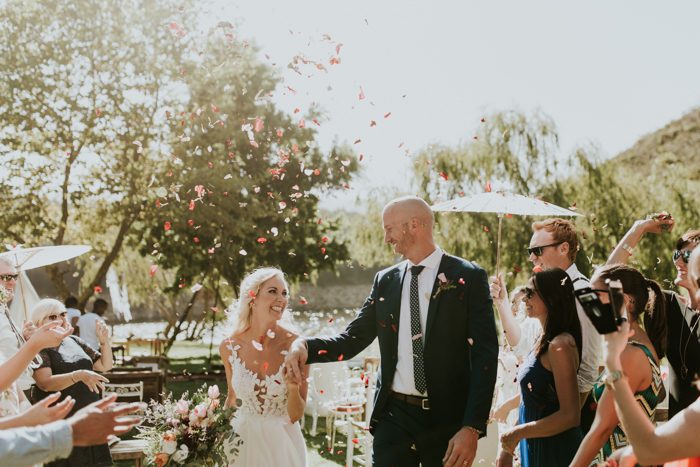 The ceremony. Standing up there and promising to be there for each other in front of our friends andfamily. There is so much love in the air. Later in the evening we walked away and looked down at the reception. Bruce said "look, look how beautiful it is, we did that and everyone there is here for us". It was a great moment for us to be alone together and take it all in.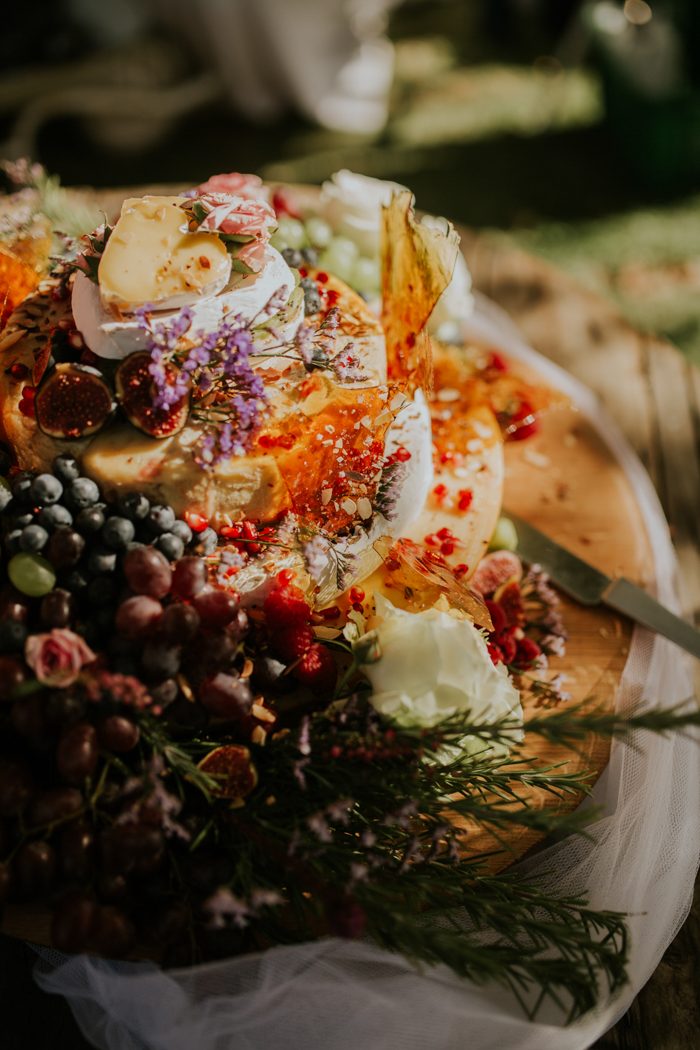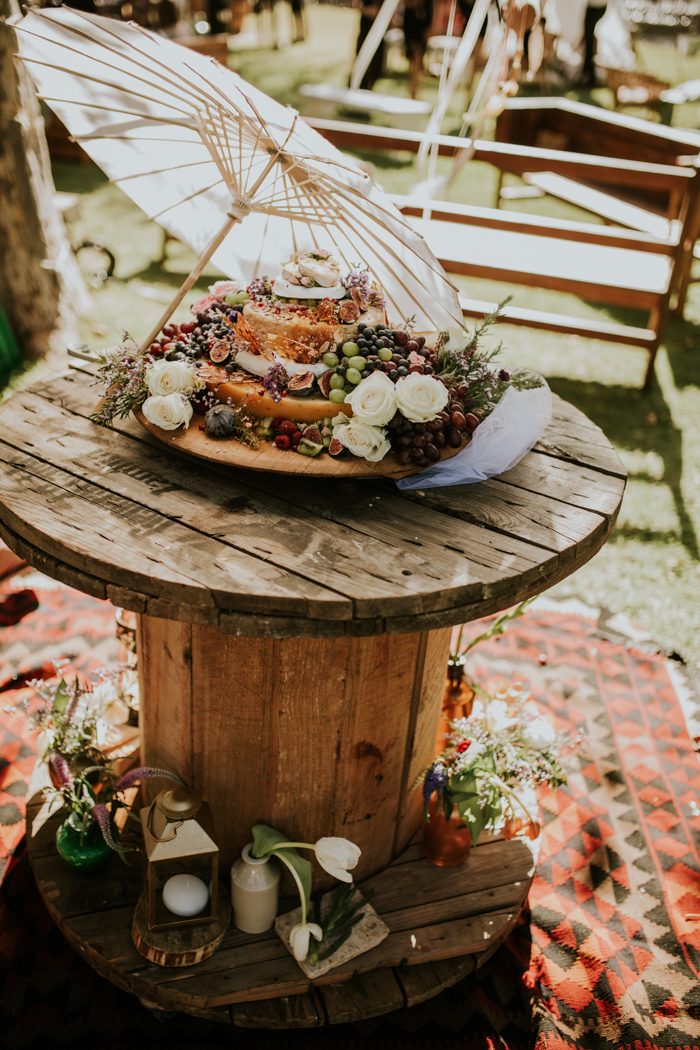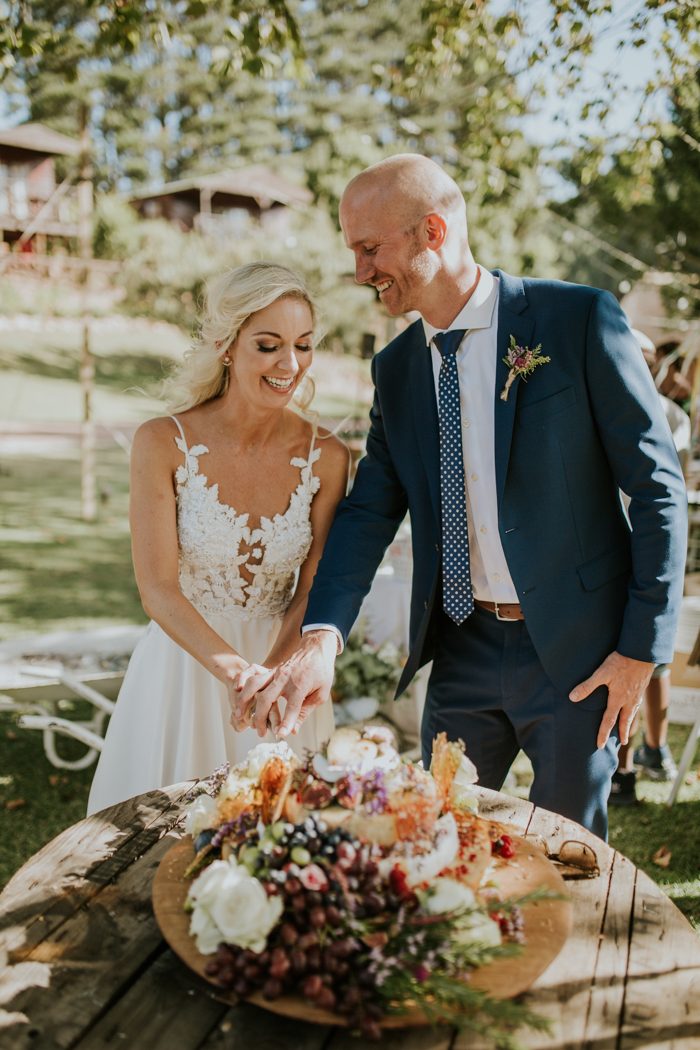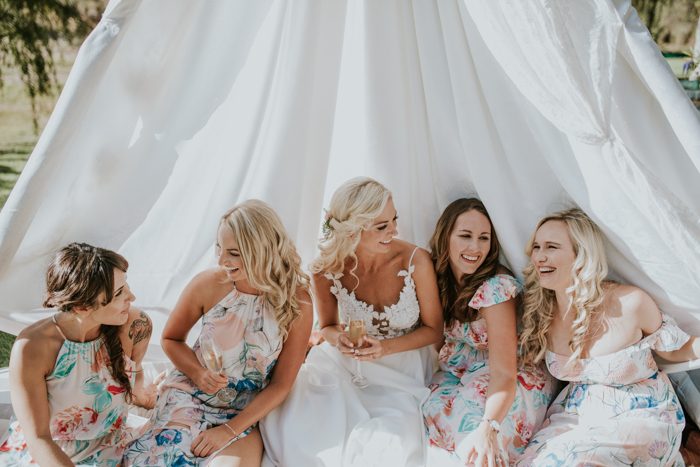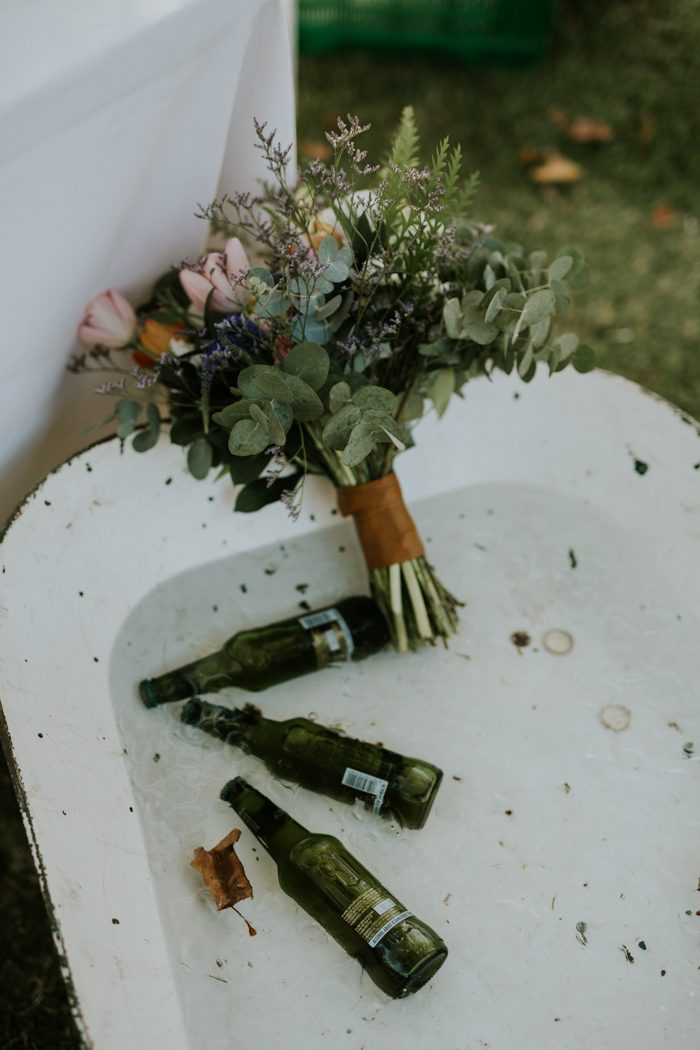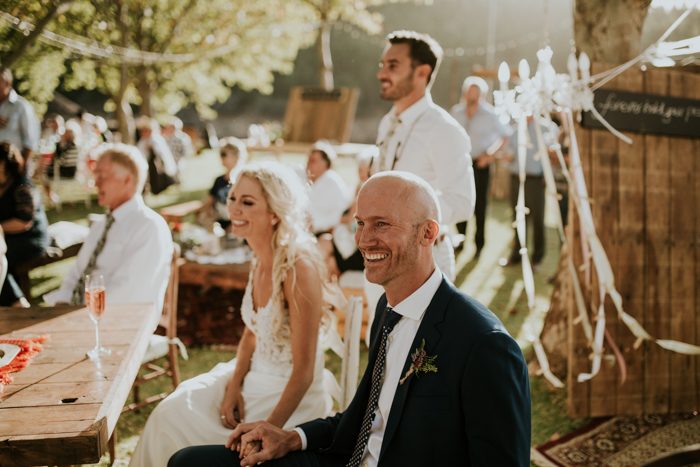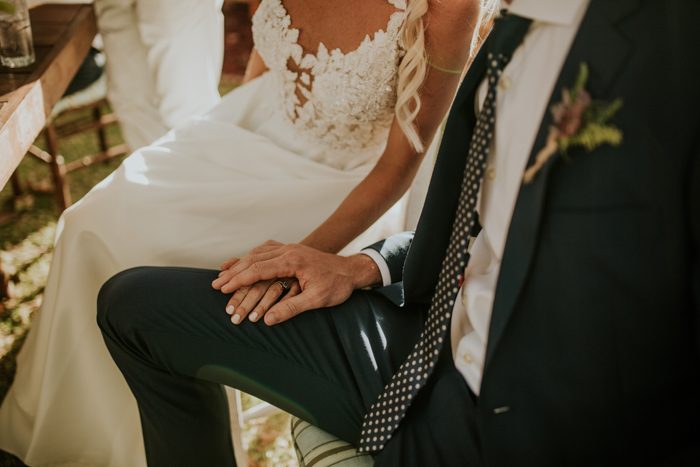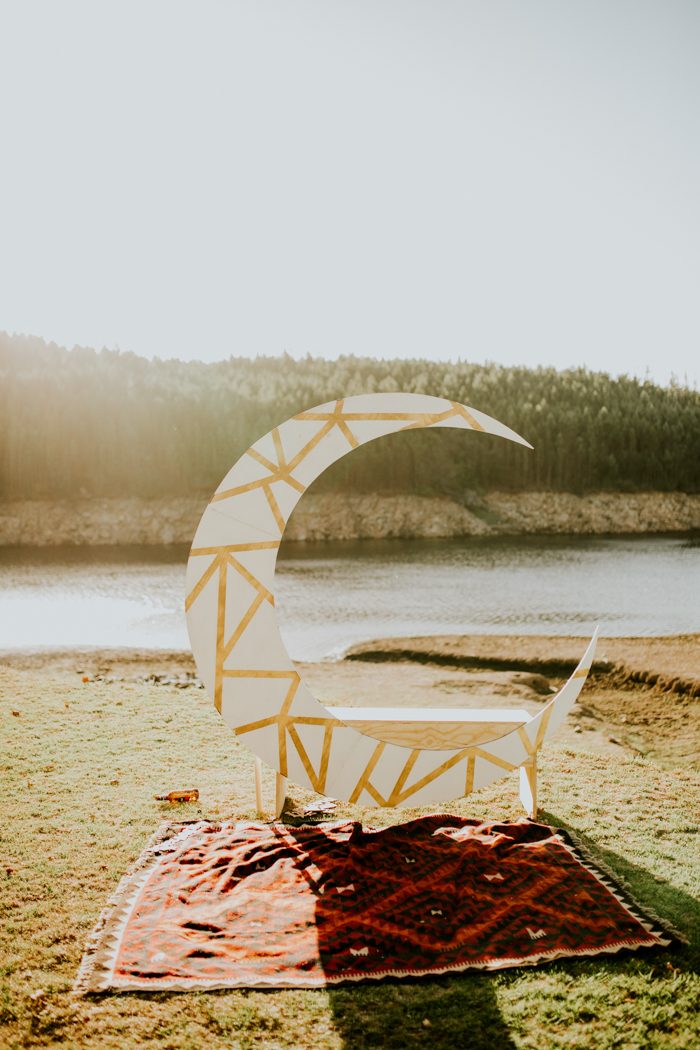 Go with the flow! There will be times when it gets overwhelming, when you don't agree with each other, when a supplier lets you down, or your family or friends add stress but it's the most magical experience if you don't sweat the small stuff.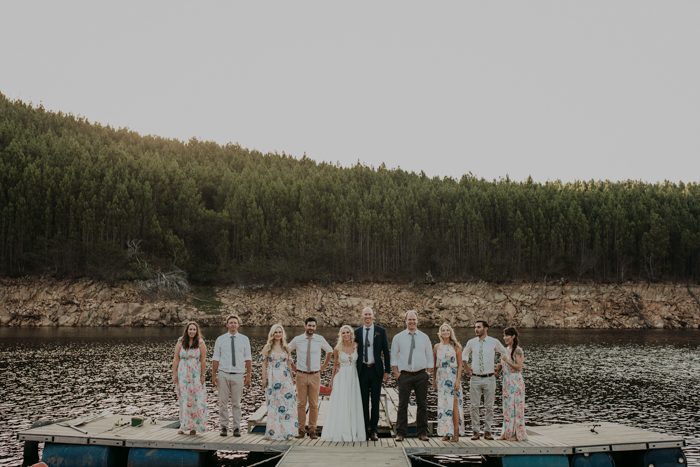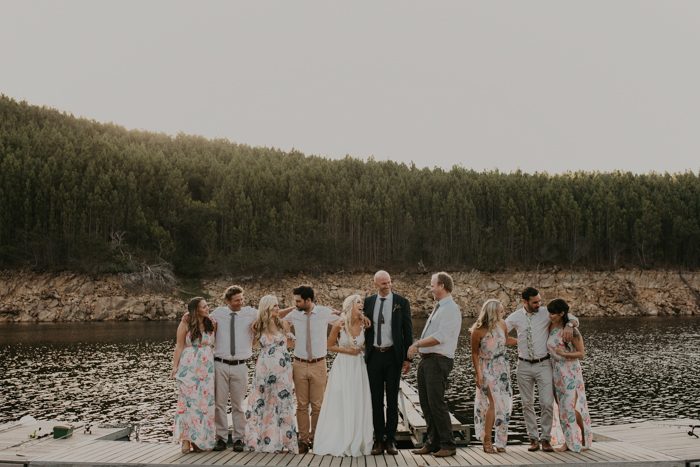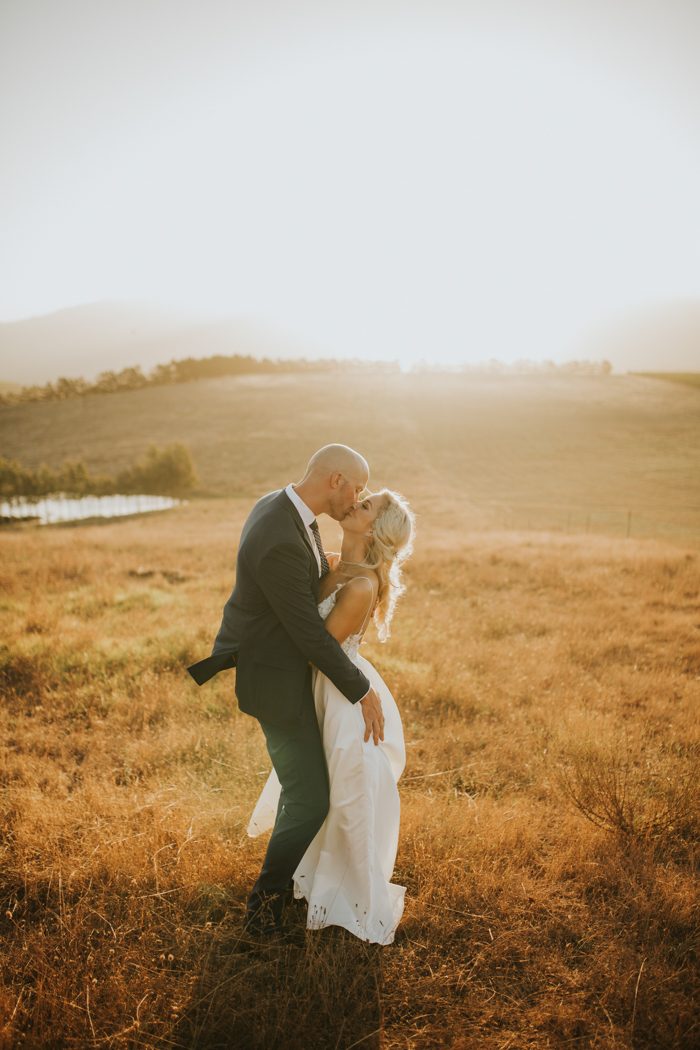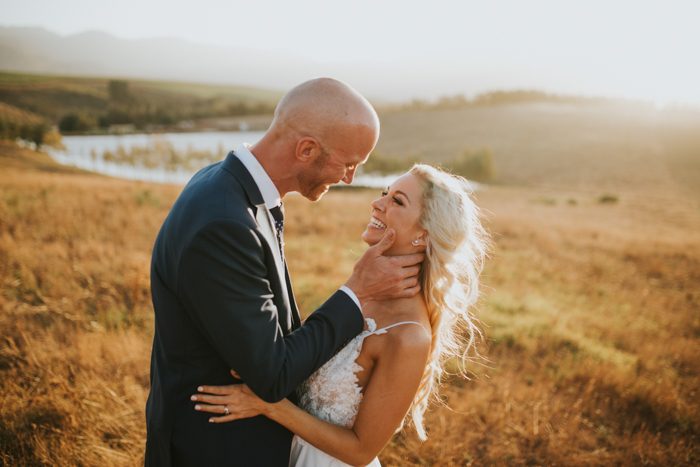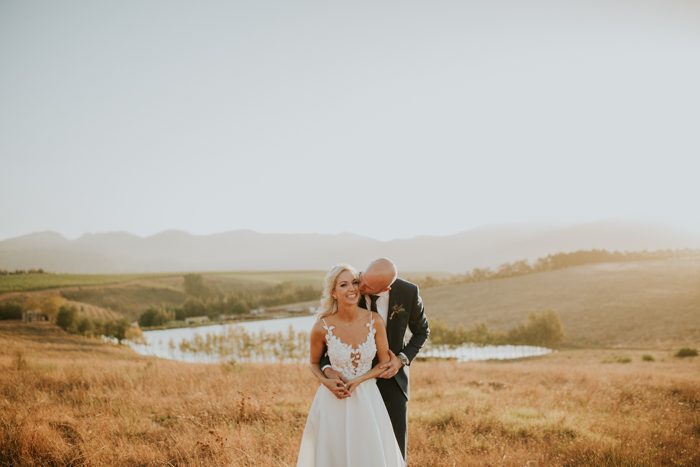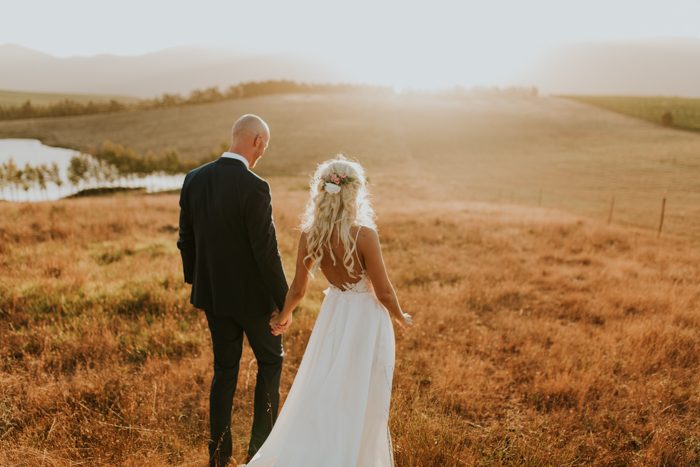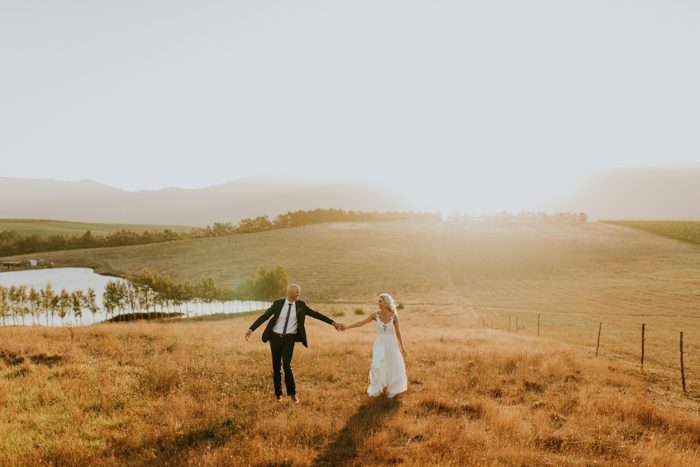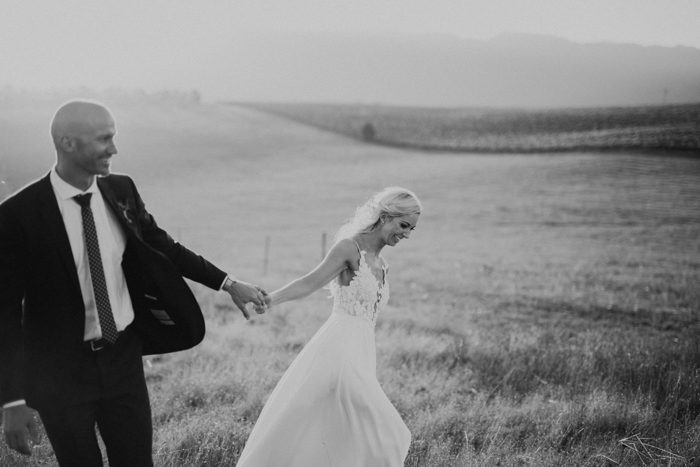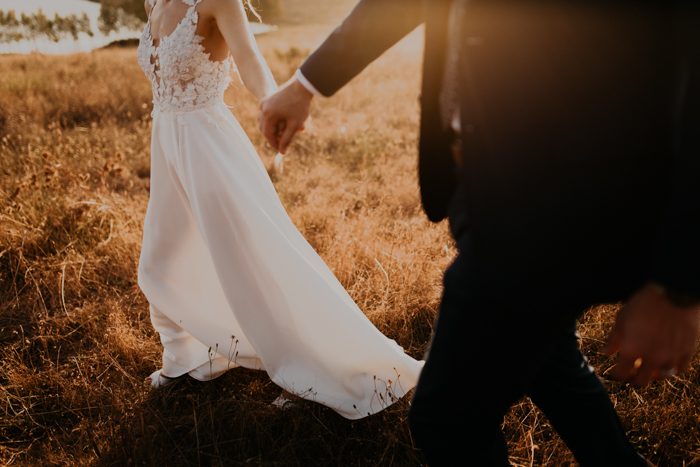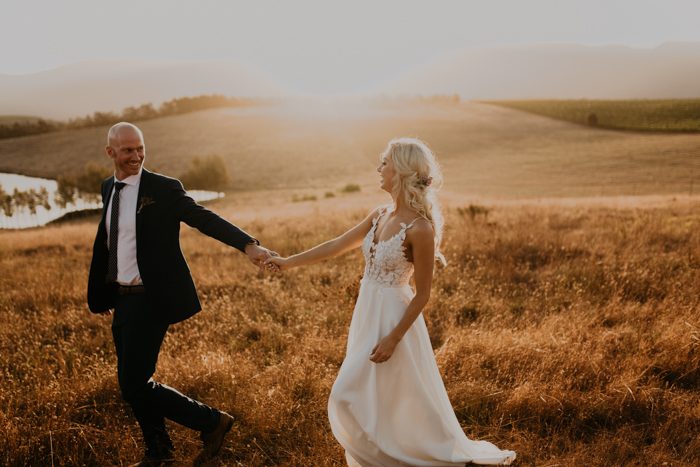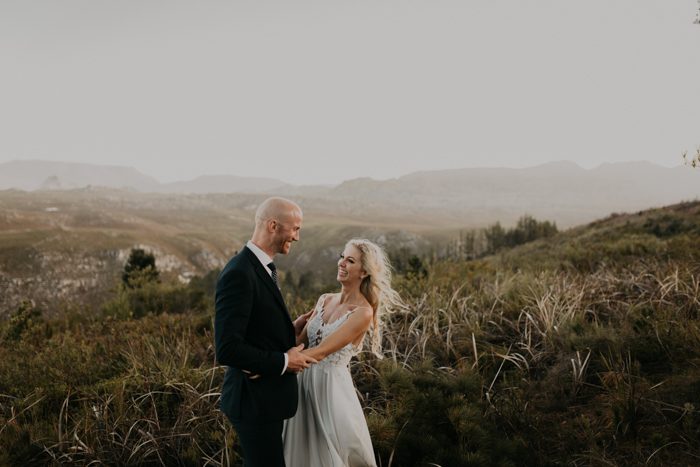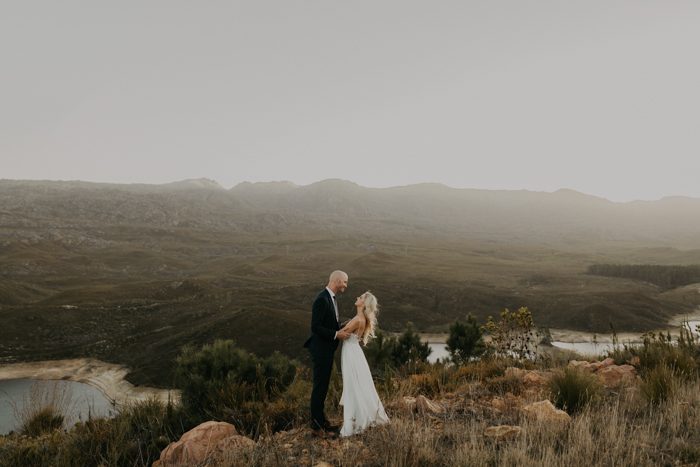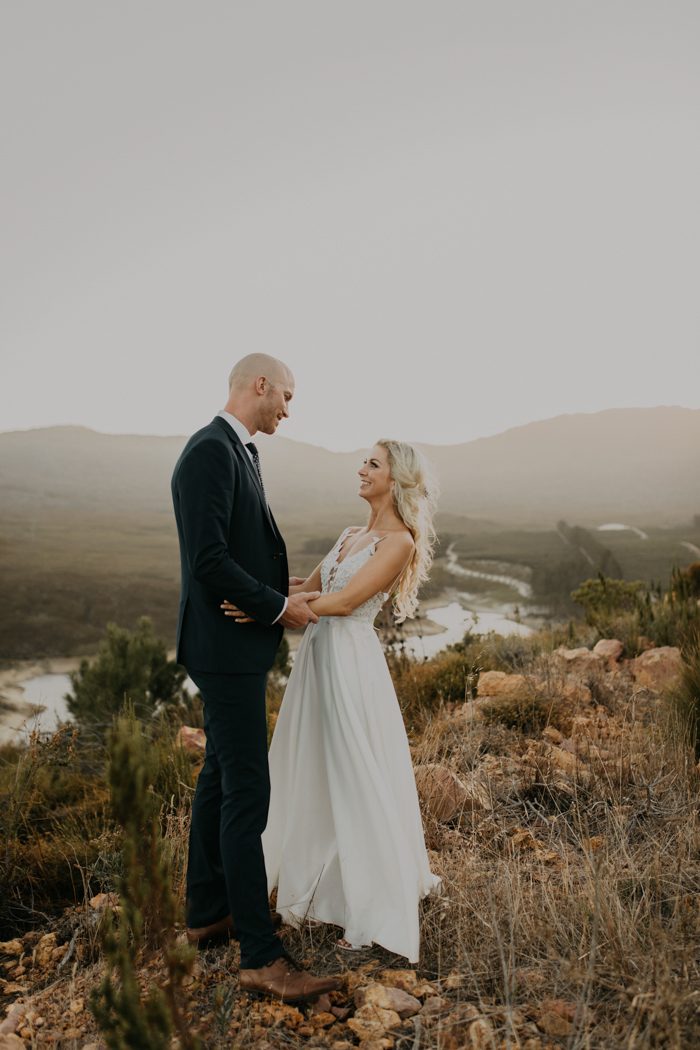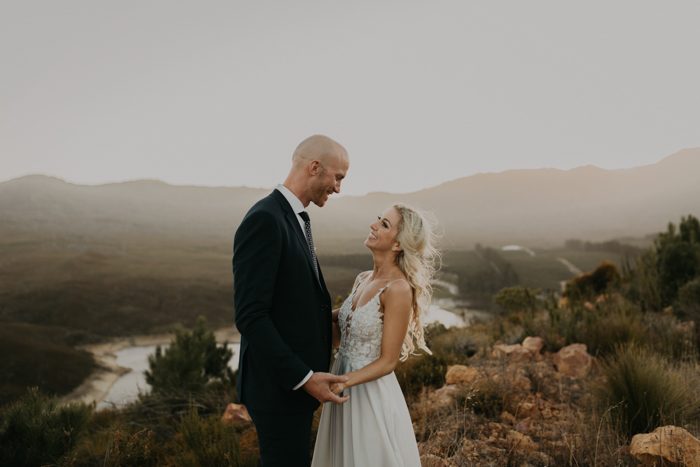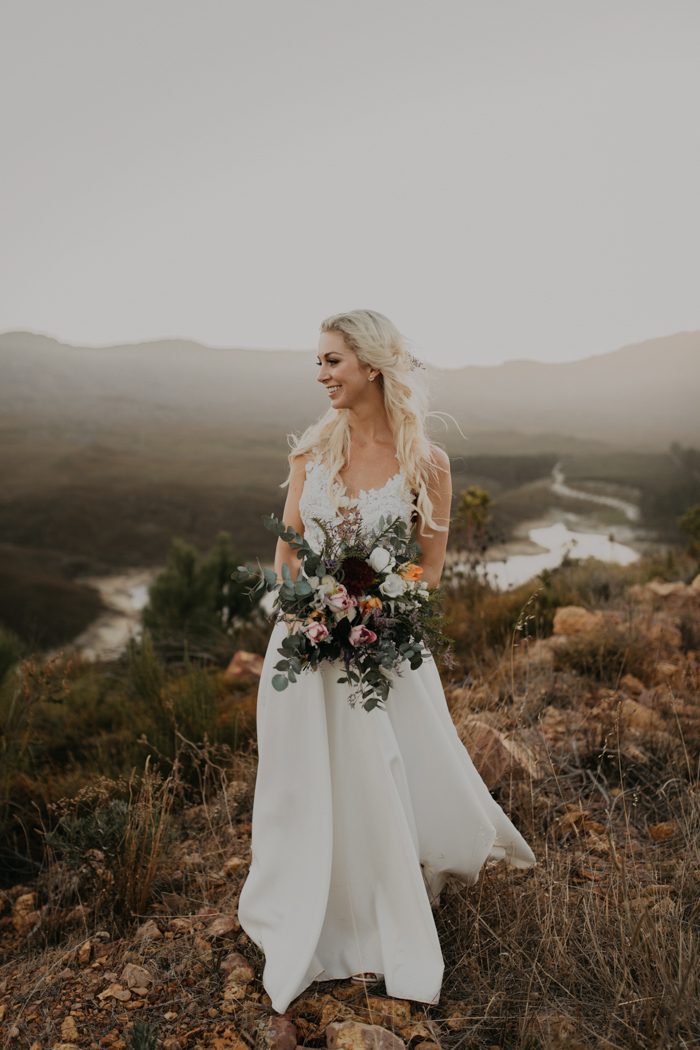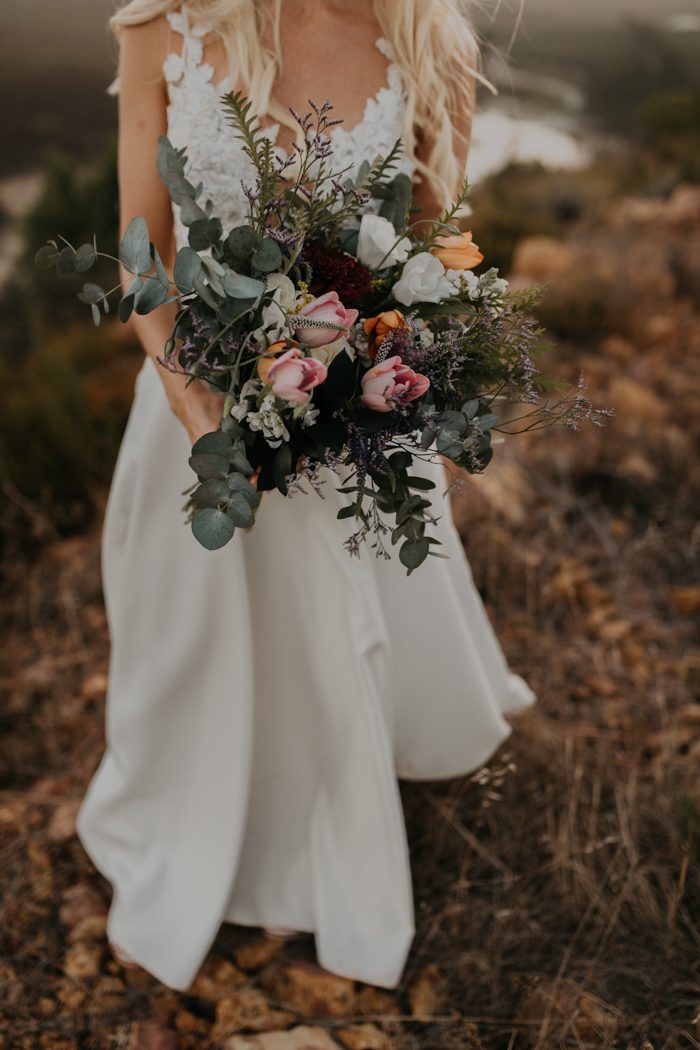 Our entire vision was based on a beautiful outdoor setting, we didn't have a sit down reception and needed a space that would complement a boho carnival/picnic . It was also important to us to have a weekend celebration rather than one day so choosing a venue with enough accommodation for all of our guests was a top requirement. It worked beautifully not only for our wedding, but for the welcome evening and the day after the wedding, spent on the river.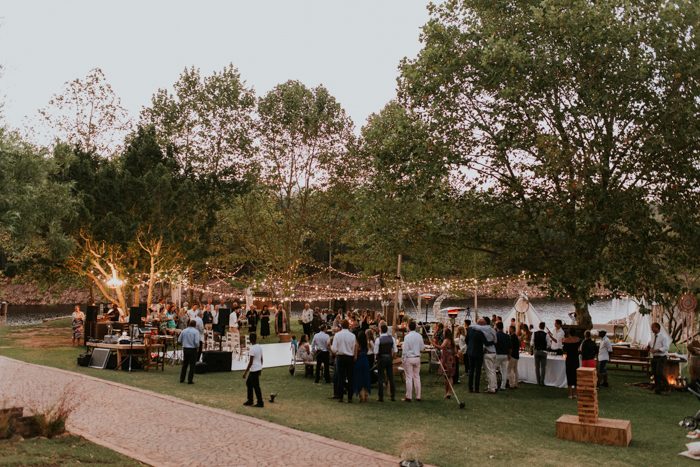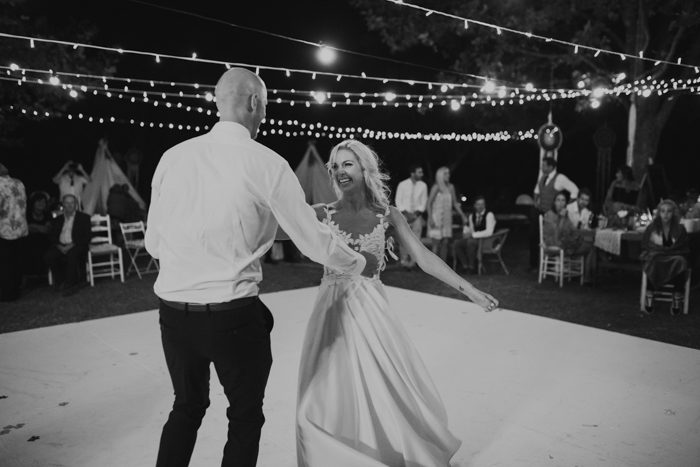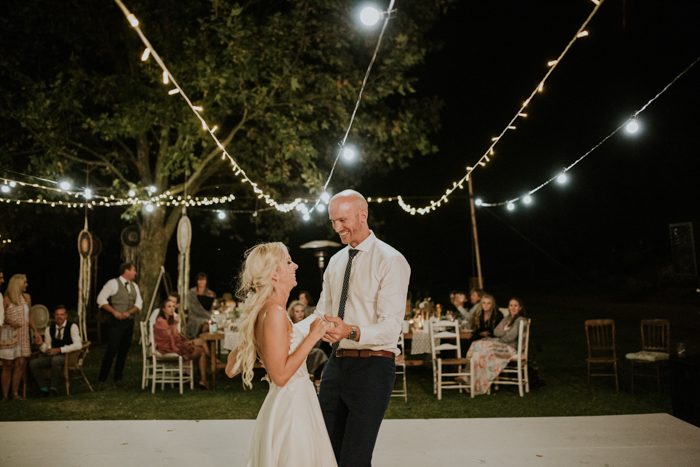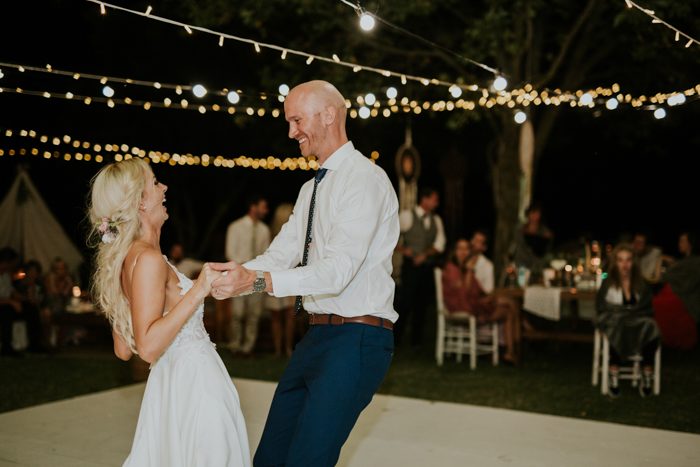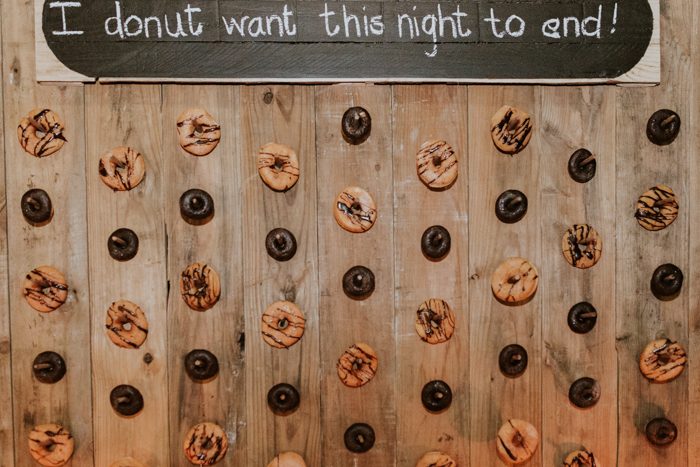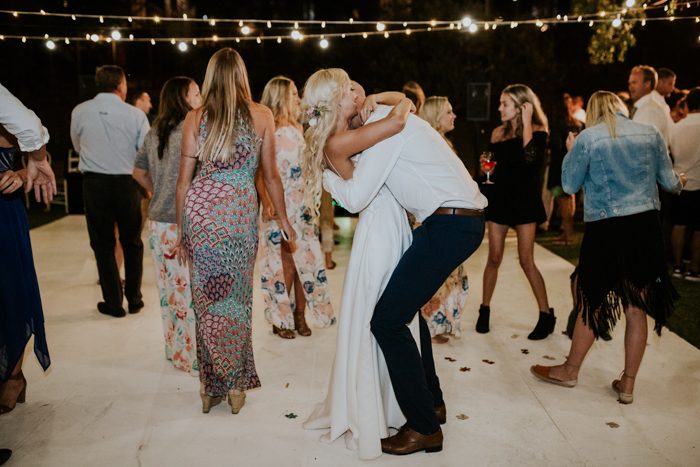 Congratulations to Tarryn and Bruce on their beautiful, bohemian wedding and special thanks to Dearheart Photos for capturing such a stunning occasion! For more earthy, picnic wedding inspiration, check out this earthy bohemian outdoor wedding in Tuscany!