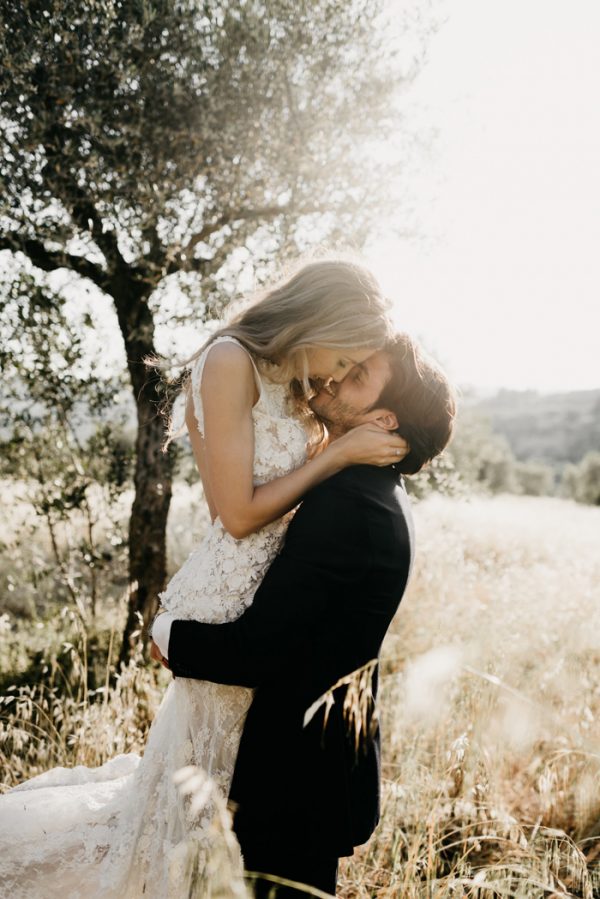 Linda and Kevin's three-day wedding in Tuscany was a romantic, wanderlust-filled adventure two years in the making. The couple scoped out an ancient stone farmhouse among rolling hills, breathtaking vineyards and olive groves, with the perfect amount of rooms to house their guests for an intimate and nontraditional ceremony. Lush garlands of eucalyptus and olive branches by floral designer Asso di Fiori captured the earthy, hazy surroundings while golden details reflected the stunning sunset views. We love Linda and Kevin's touching first look and how beautiful and elegant their simple celebration was captured by Lott's Photography.
The Couple:
Linda and Kevin
The Wedding:
Privated Agriturismo , Tuscany, Italy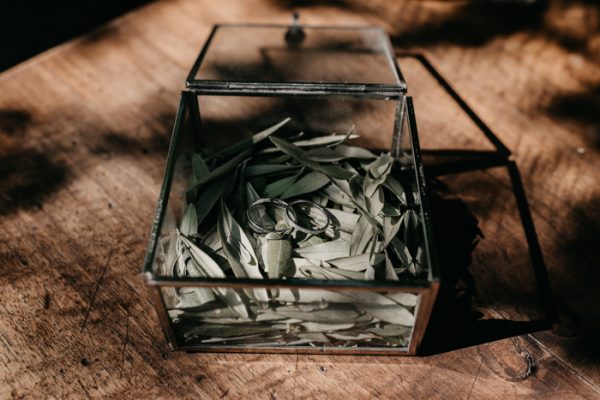 We spent over 2 years planning our destination wedding in Italy. We planned the entire wedding, a three-day affair, ourselves without a wedding planner because we wanted a wedding that was unique and reflect our personalities and individual styles. Looking back, it was pretty ambitious of a task planning a wedding in another country but we couldn't imagine it any other way.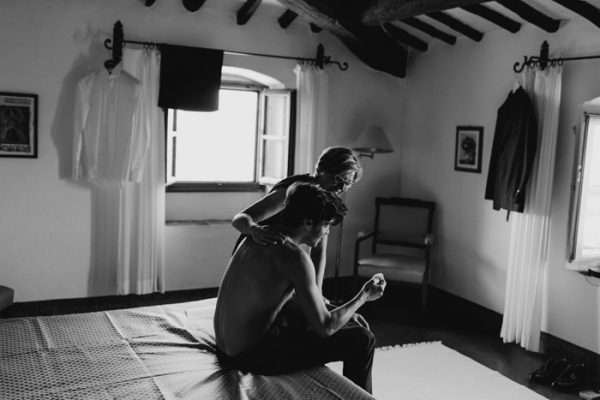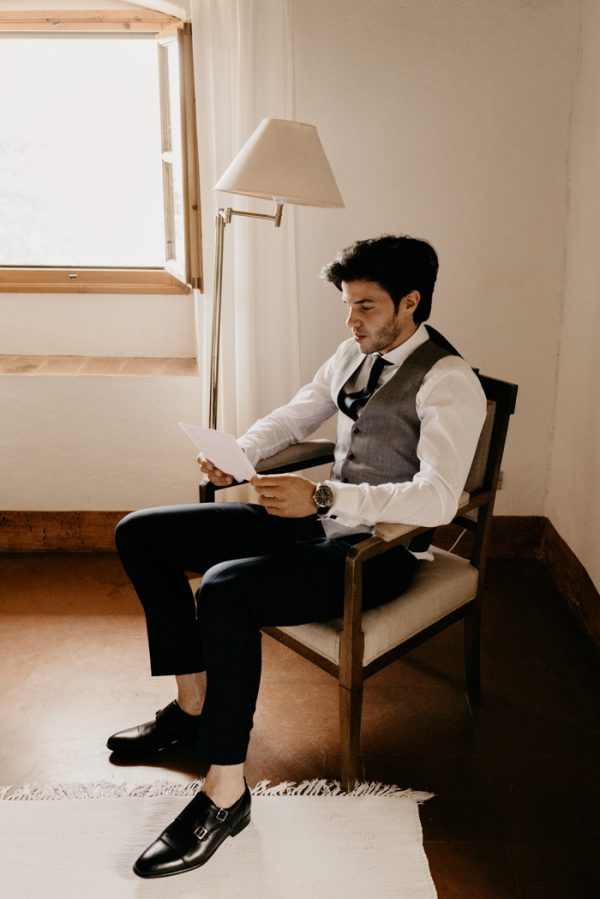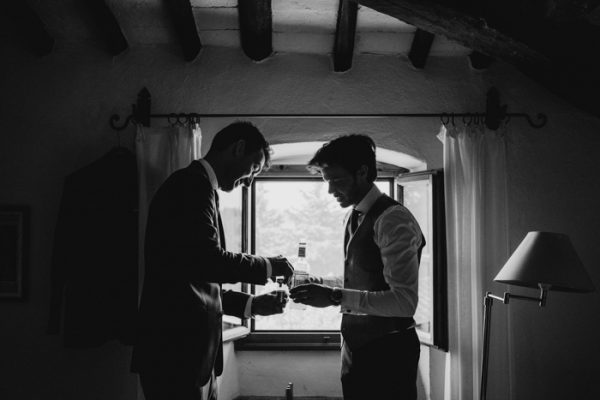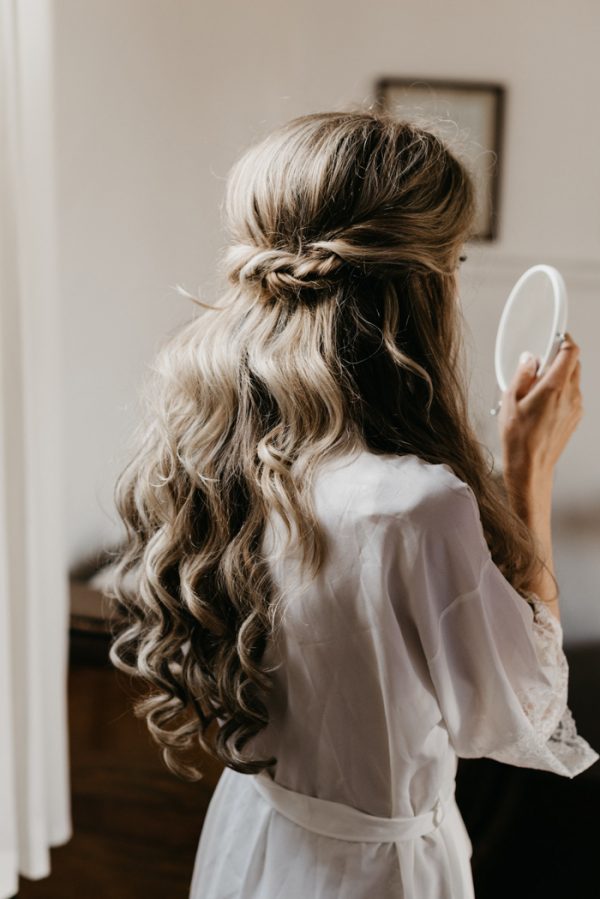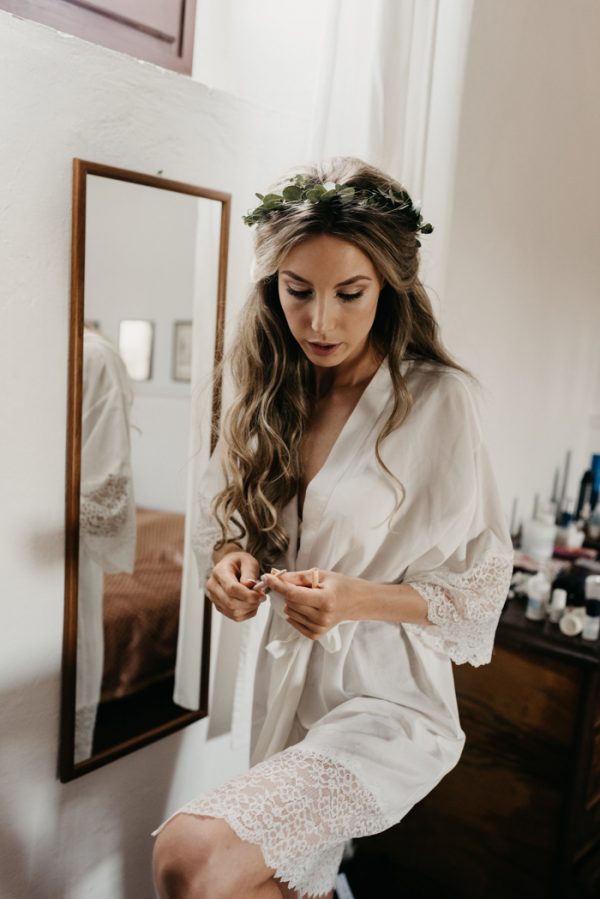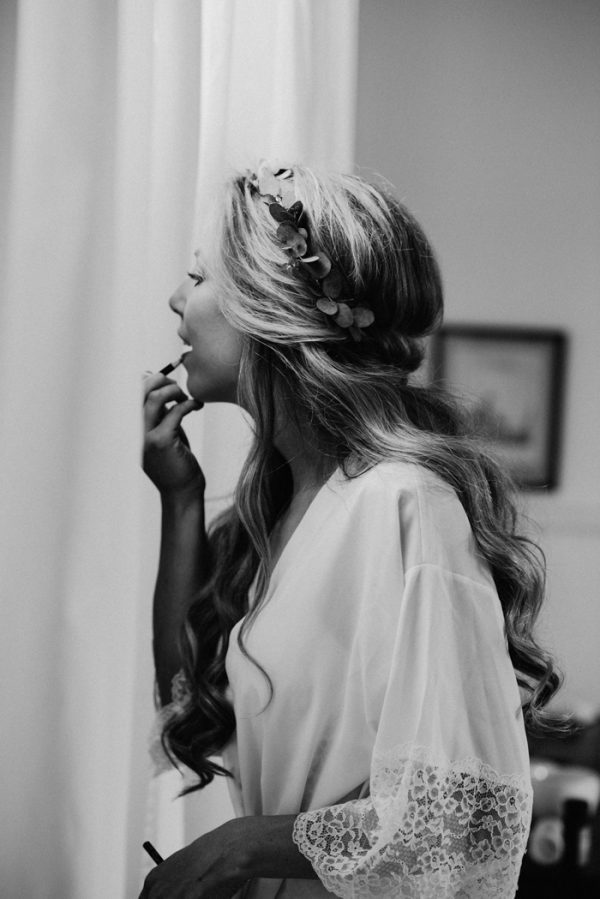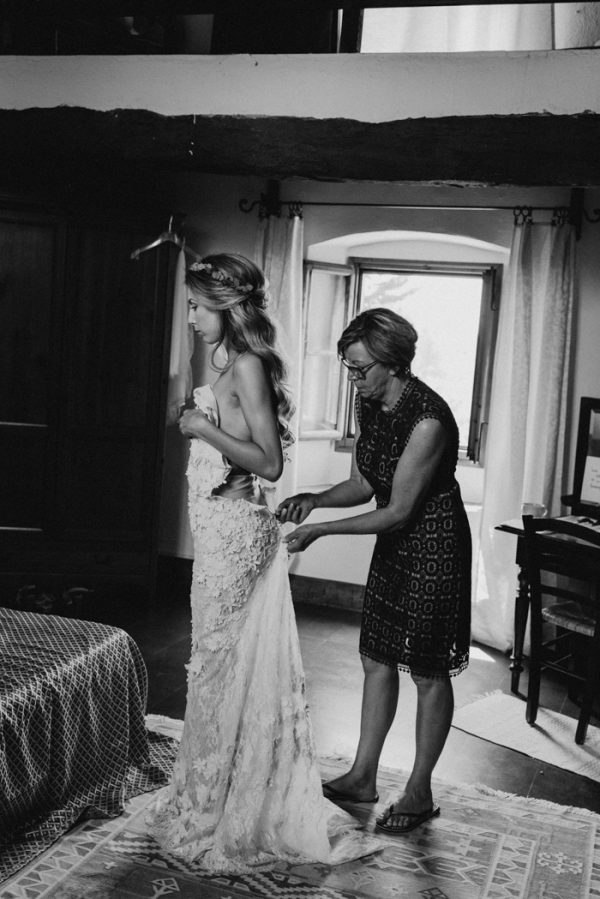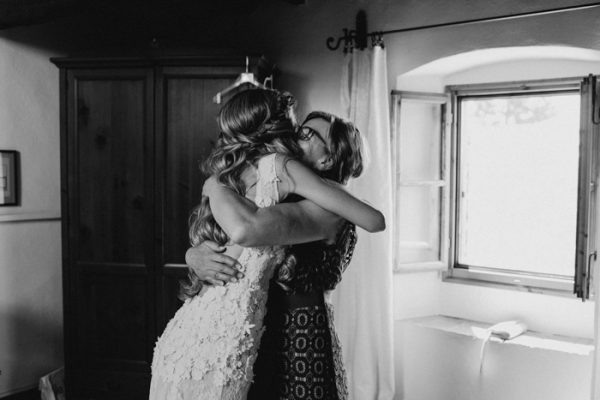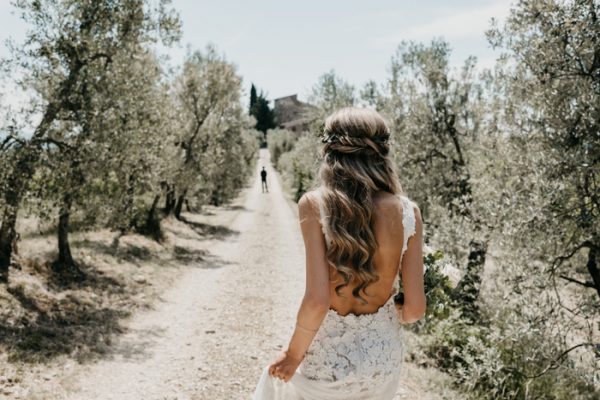 Don't ever forget the feeling you both had the day of getting engaged. Where the two of you are on the top of the world and soaring on cloud. Because organizing a wedding can sometimes be stressful and overwhelming. So take often a step back and really enjoy the process of planning your wedding. Because time flies and there are beautiful moments in the journey to forever.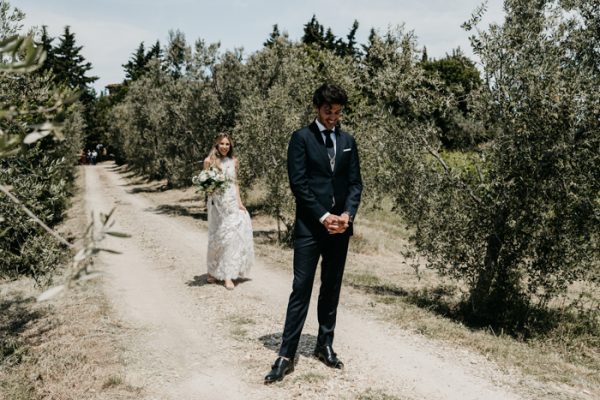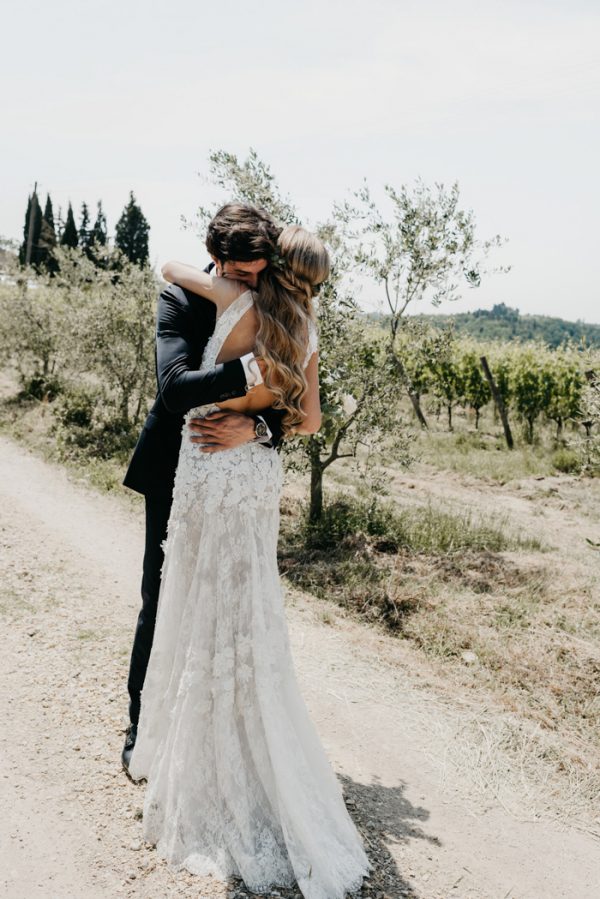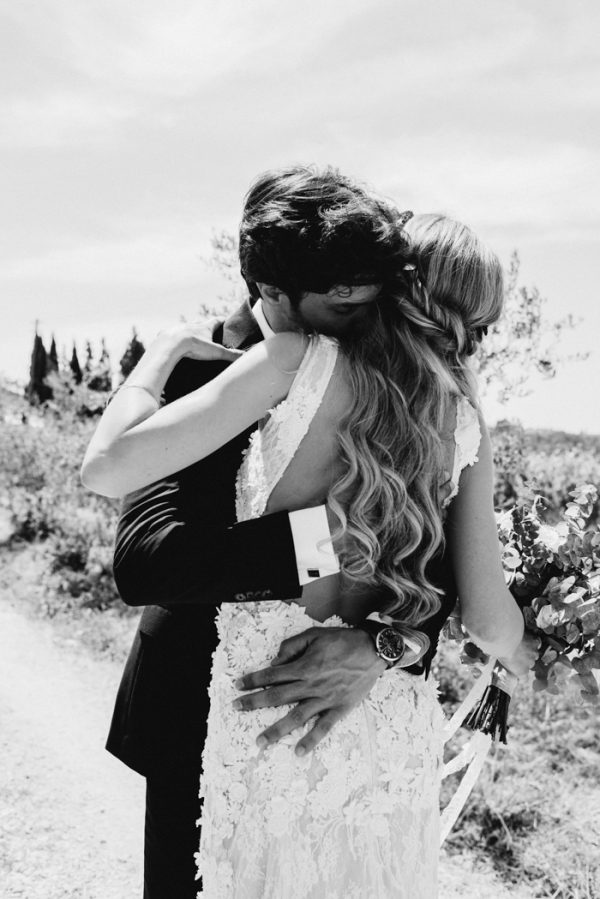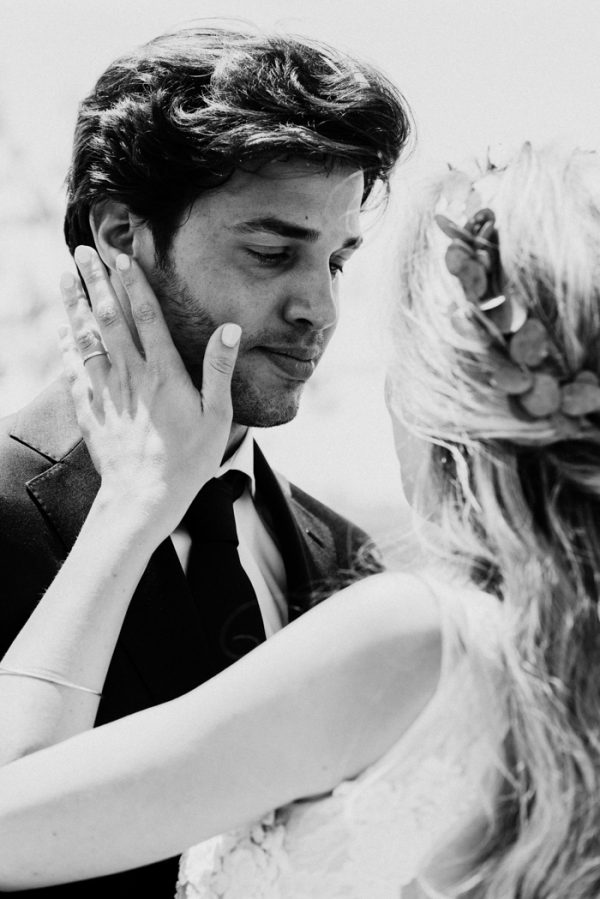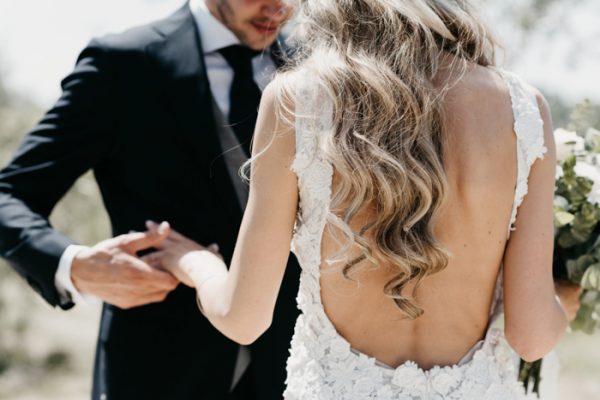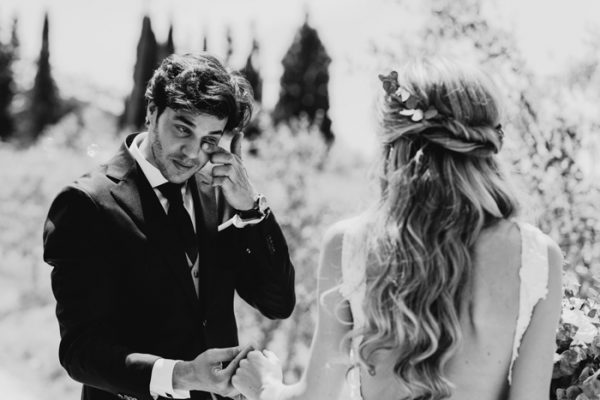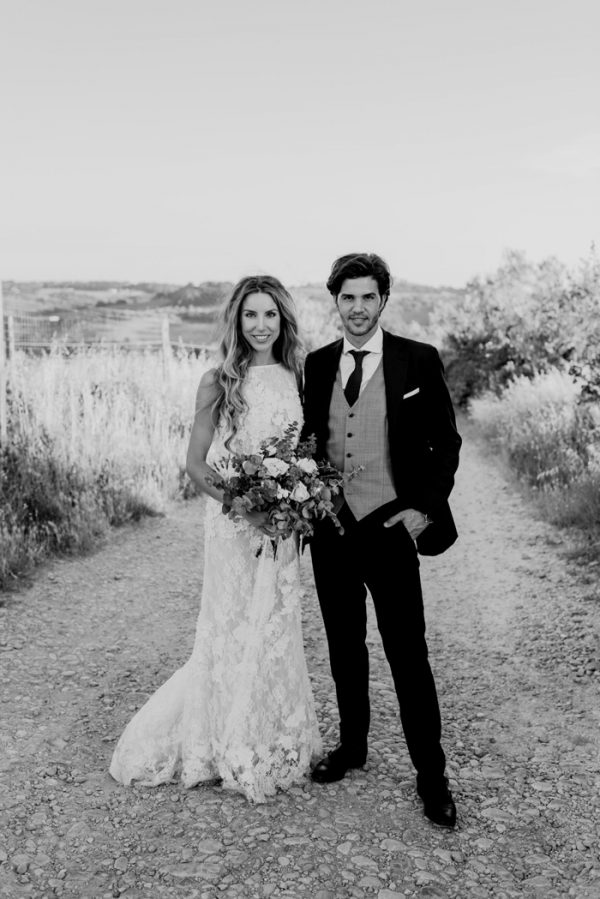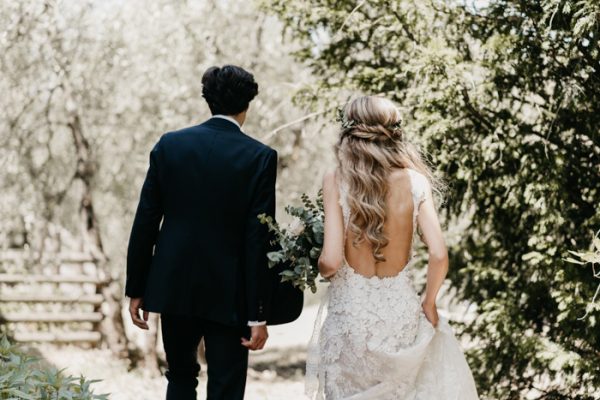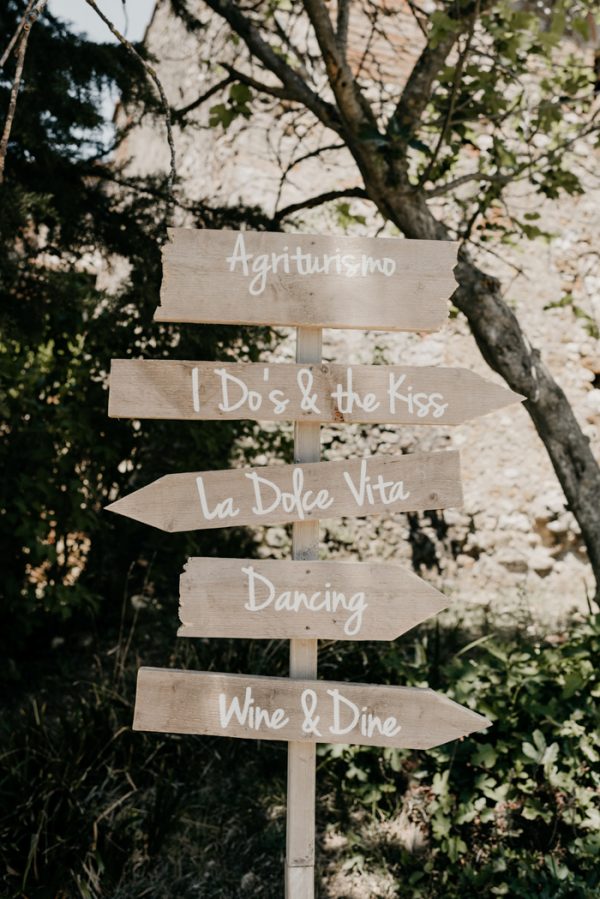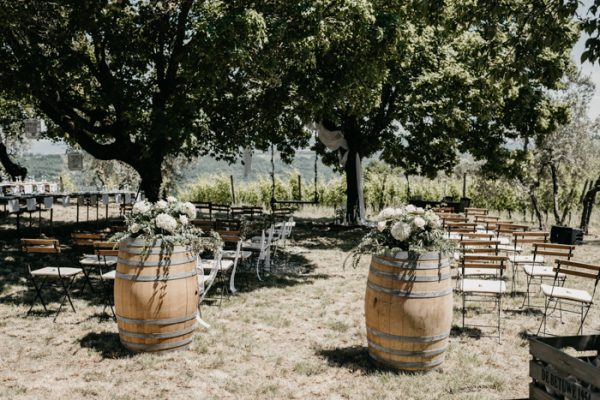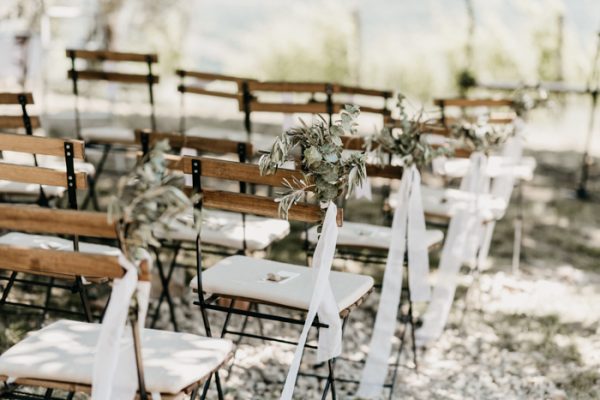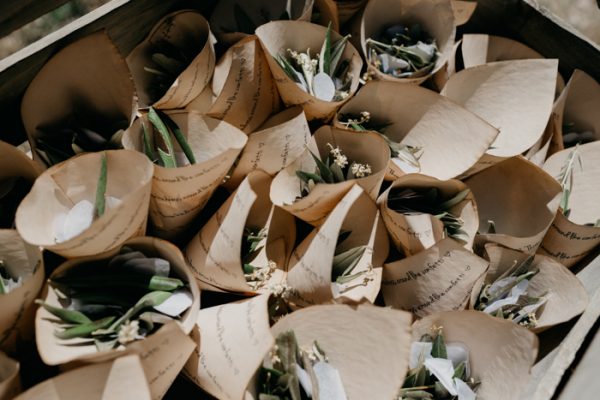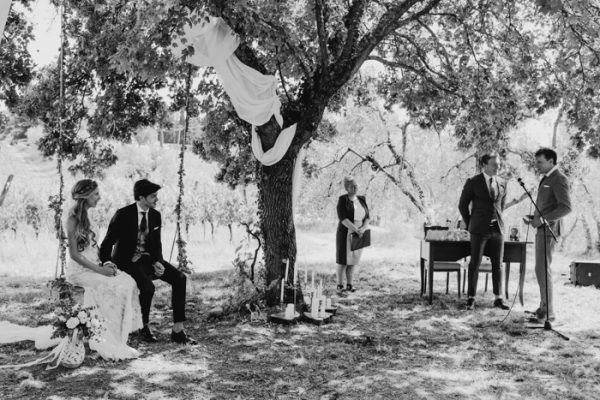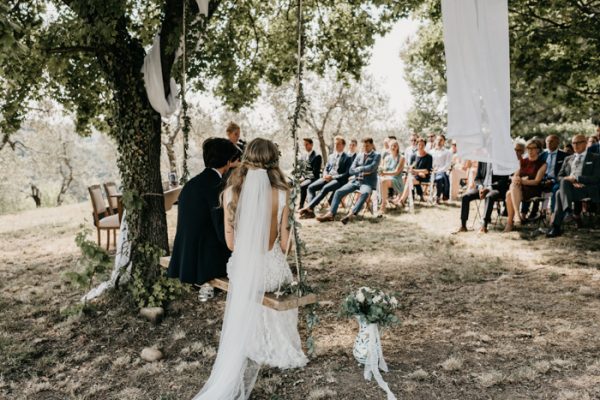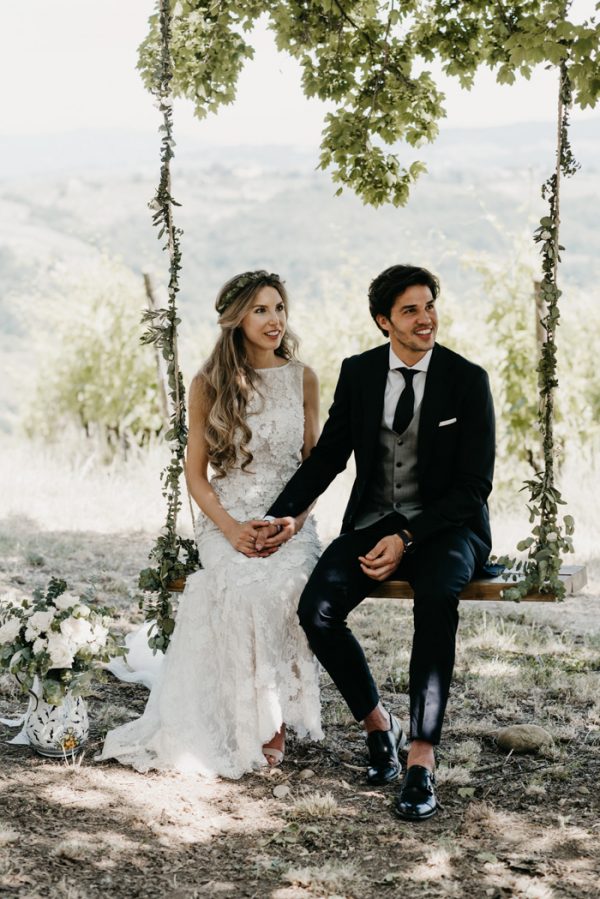 Our ceremony was magical! We were nestled on a beautiful swing seat on a hill surrounded by olive trees and overlooking the vineyards. We both wrote our own vows, which was so significant and truly an indescribably beautiful moment. We involved our guests in our ceremony by incorporating a ring warming. Our loved ones hold and imbue our wedding rings with a blessing for our marriage before we exchange the rings. The ceremony was filled with so much love and laughter.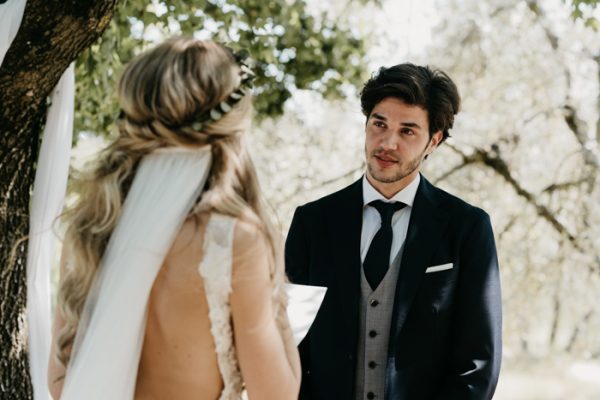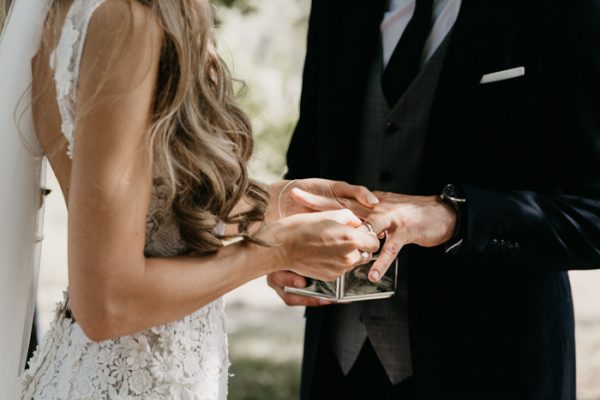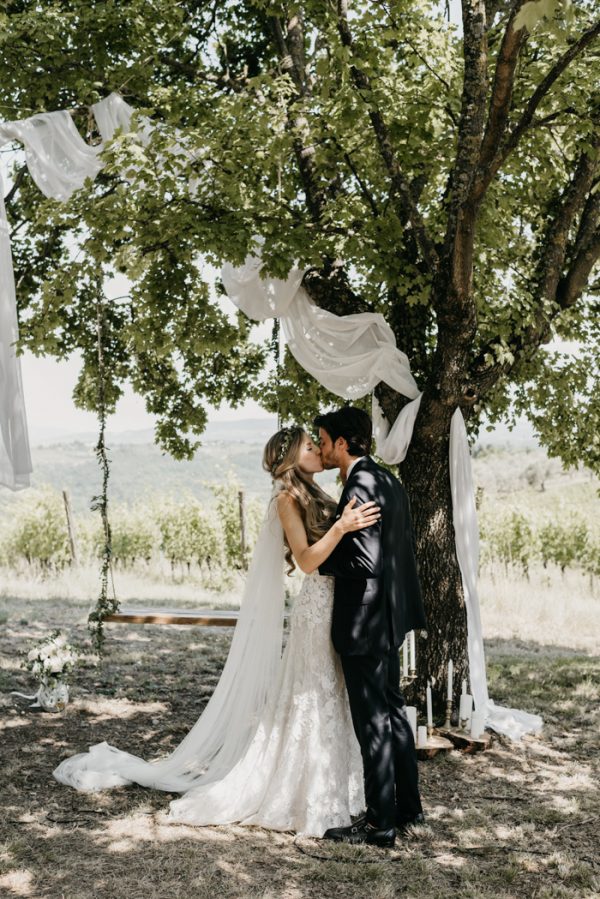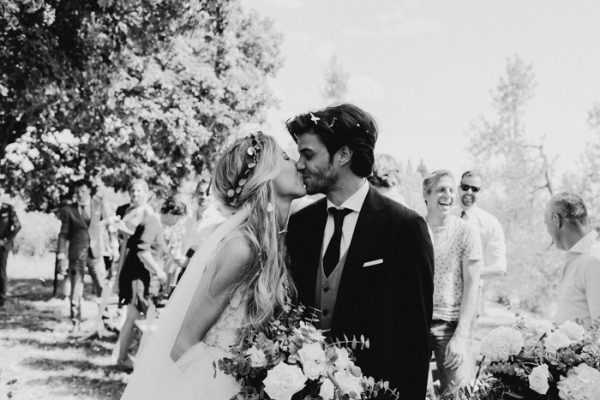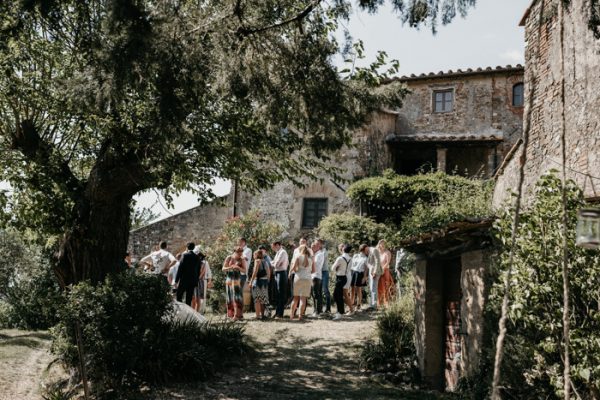 To have the wedding outdoor was really important for us. Since the weather in the Netherlands is so unpredictable, we wanted to have the wedding somewhere where we wouldn't have to worry. So we run away to Italy, the beautiful country where we also get engaged. We found a beautiful ancient stone farmhouse located high on a hill surrounded by Tuscan pines, olive groves and vineyards. When we came to see for the first time, we were so taken back by the raw beauty of the entire property, we knew right away…this must be the place!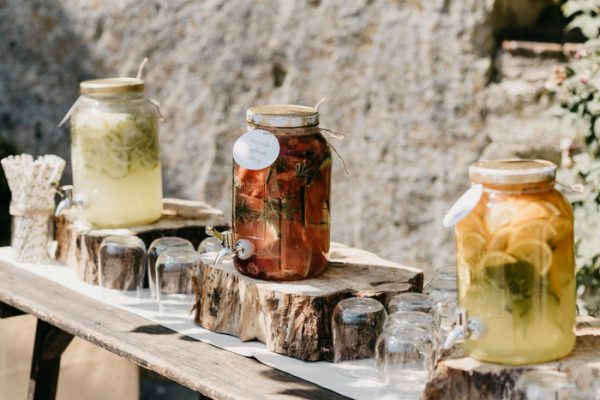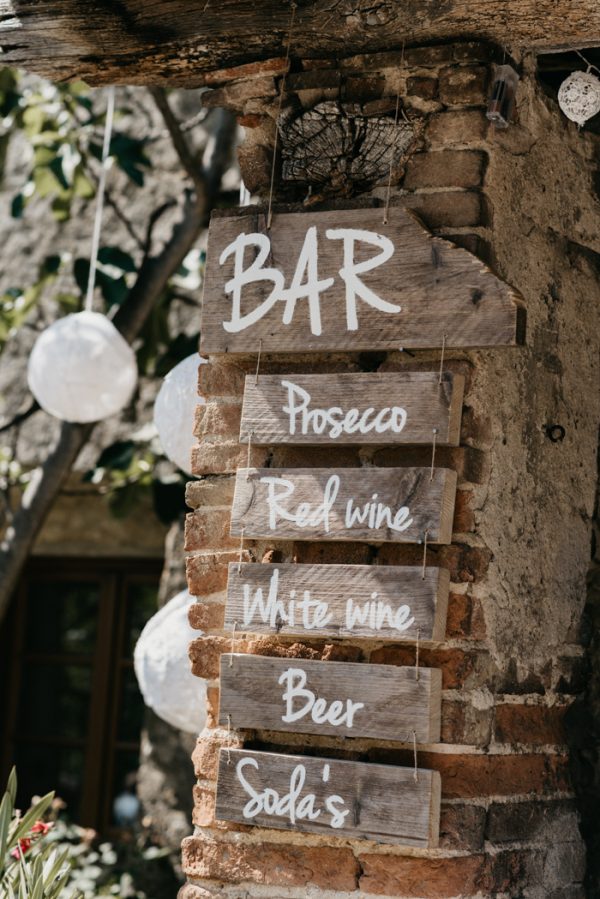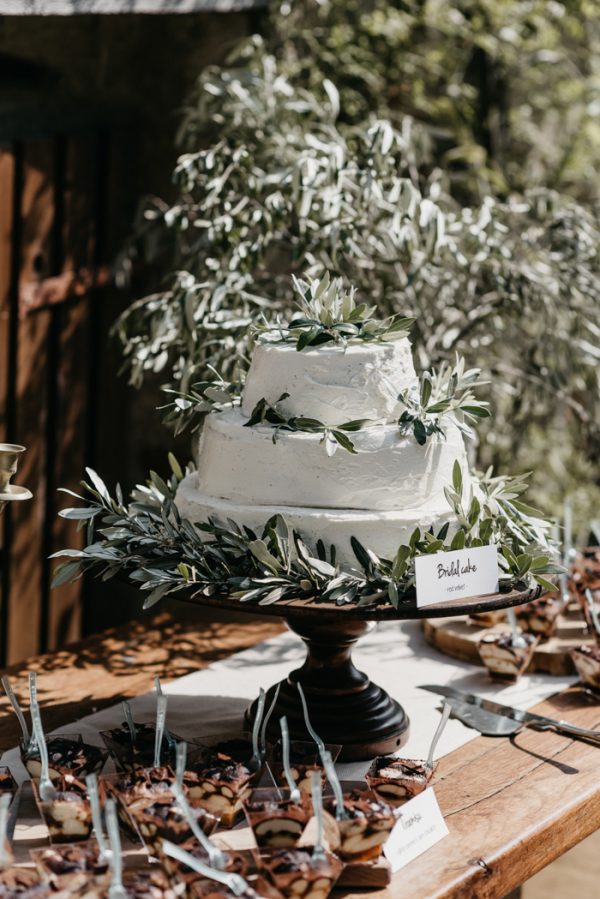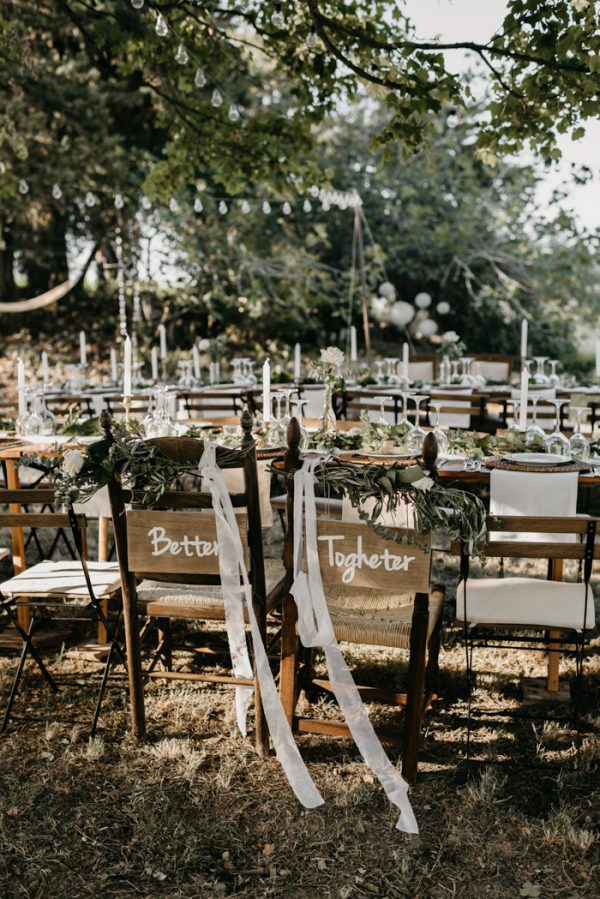 We DIY-ed almost everything, including; the ceremony swing, all of the wooden signs, place cards, confetti holders, fabric white banners & ribbons, hanging table, banner of photos and quotes, lace balloons, gold painted candles, personalized wedding globe, extendable post with a wooden look and many more. We also made our own wedding invitations and website.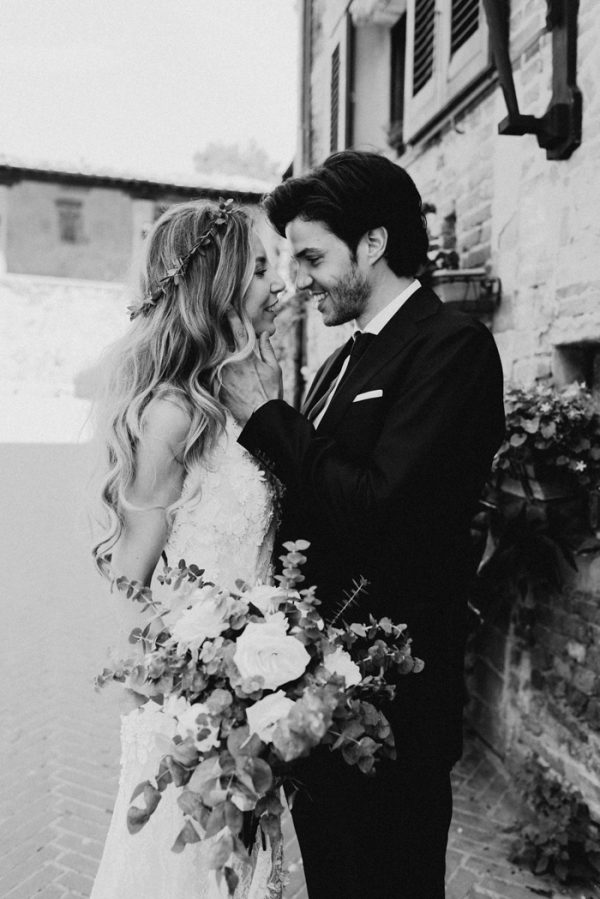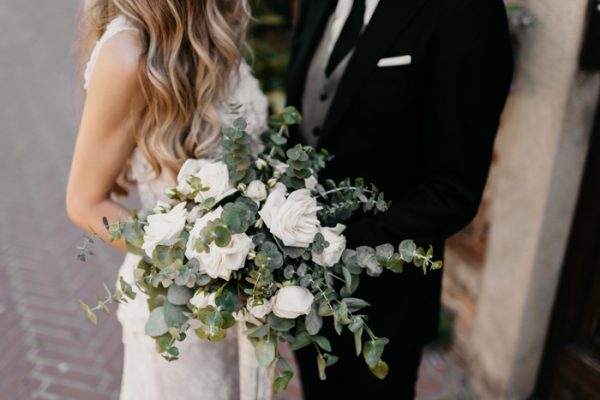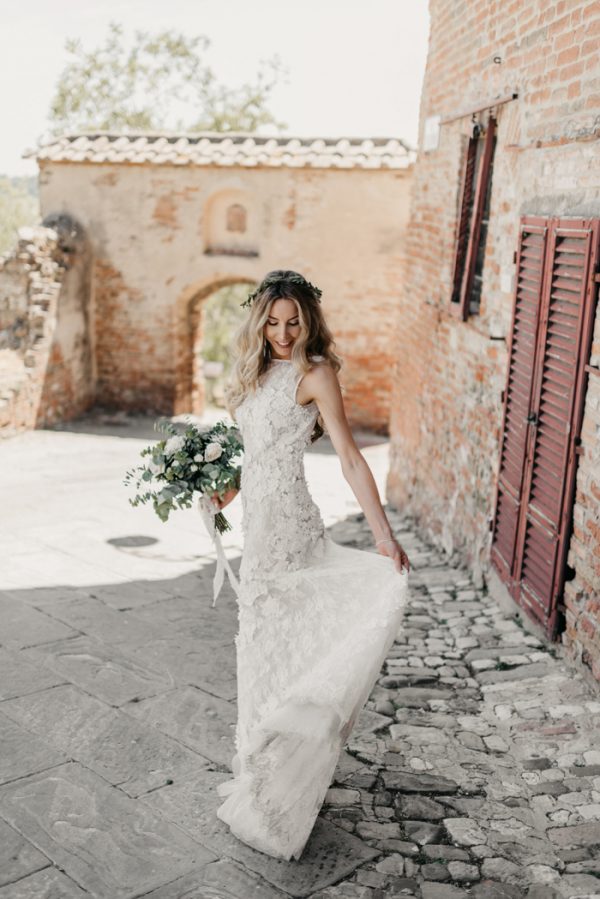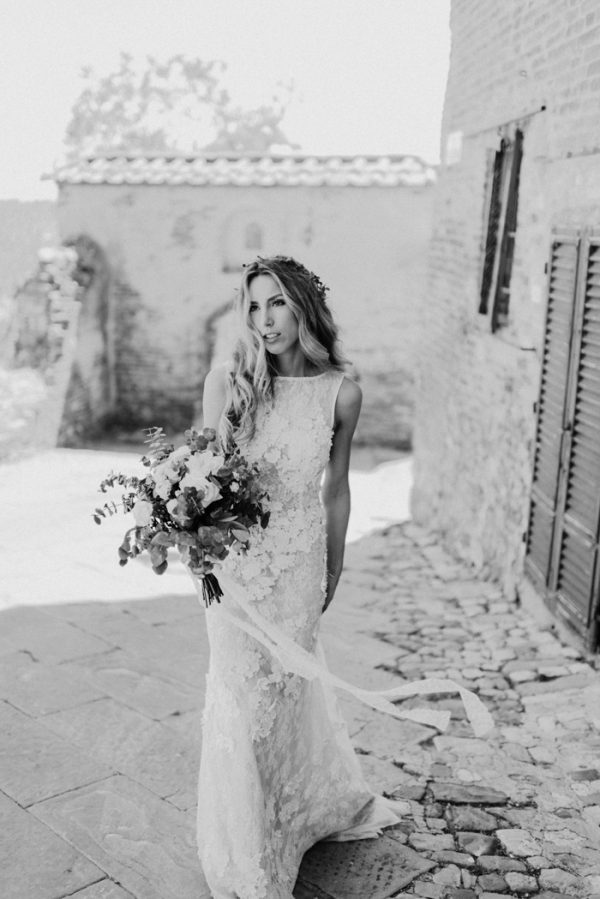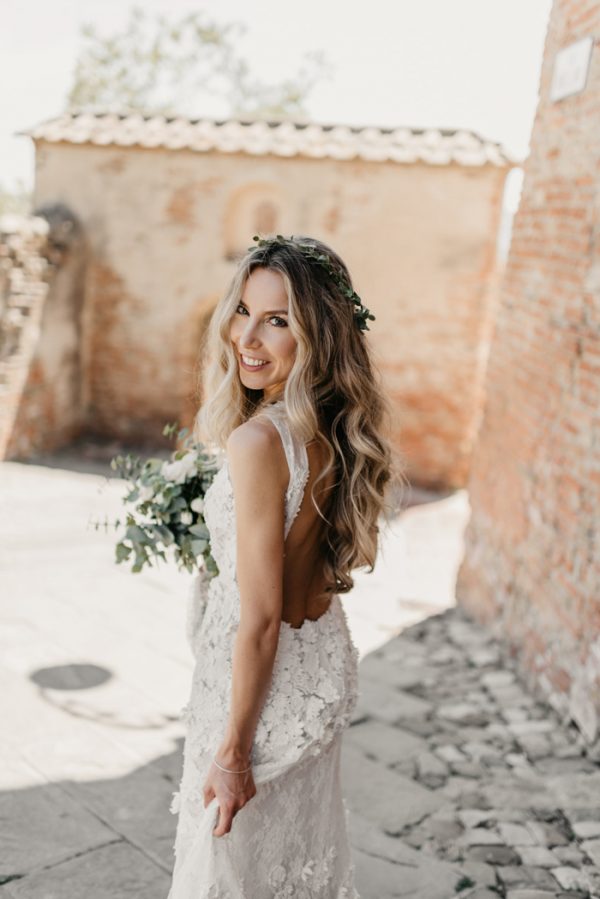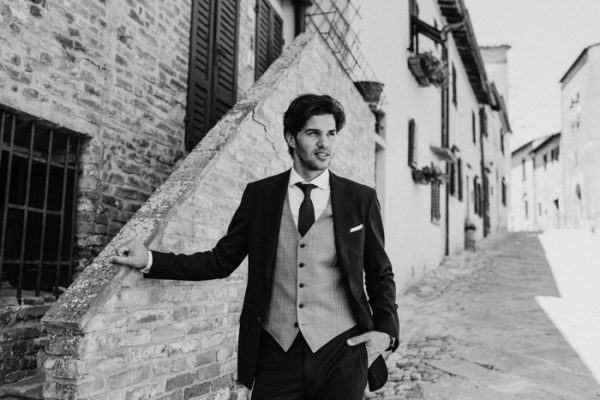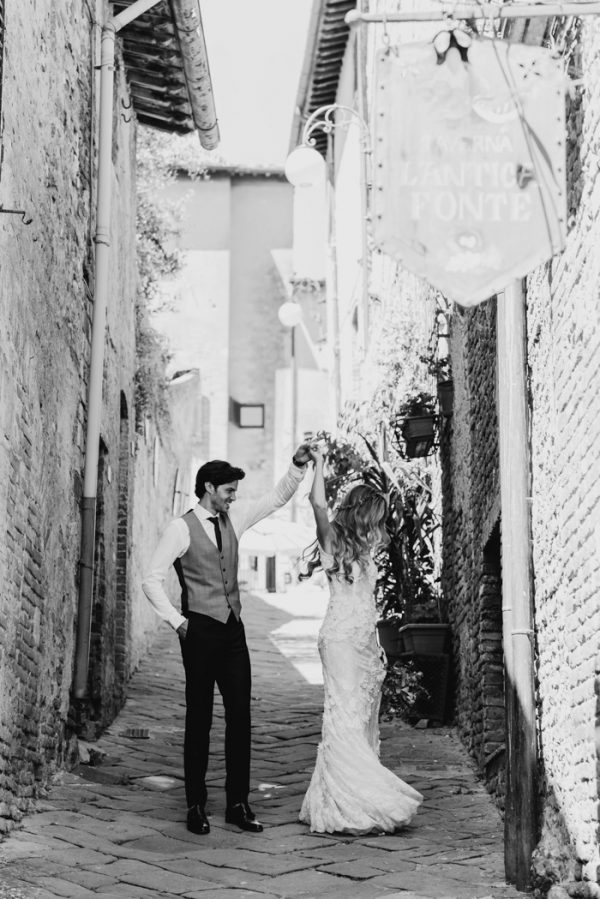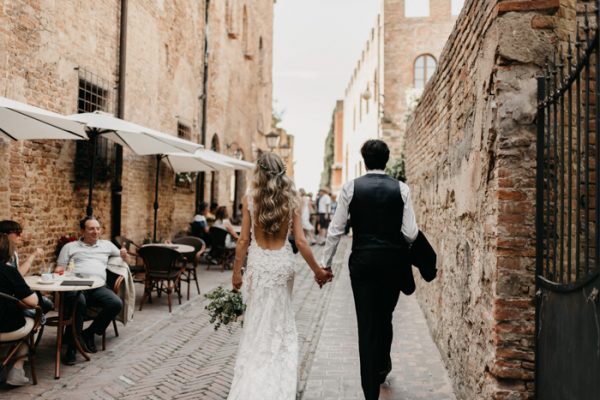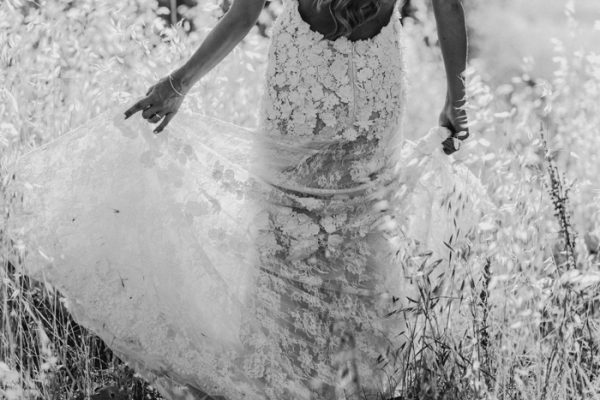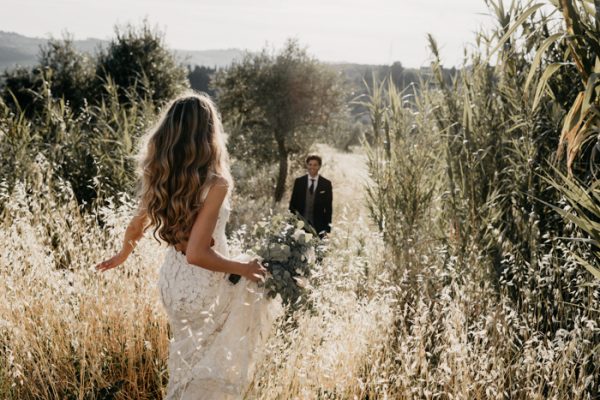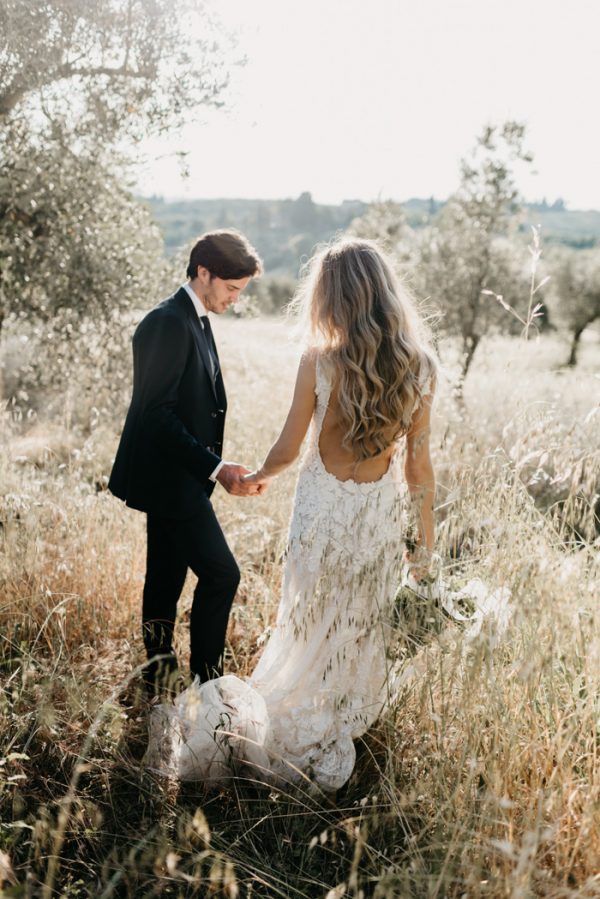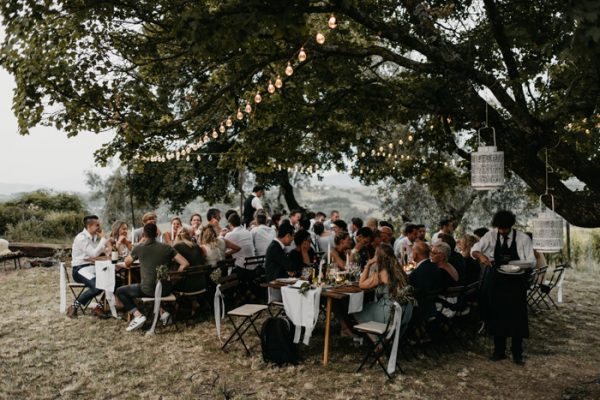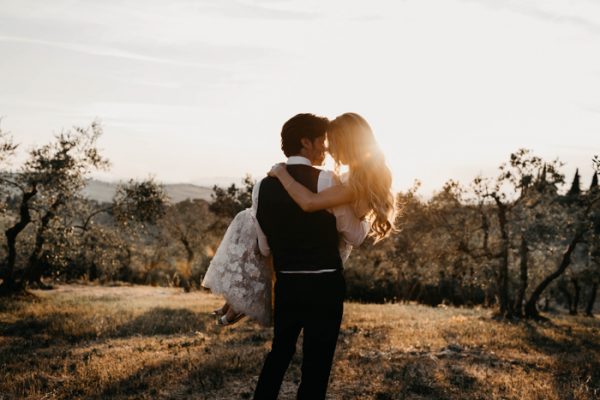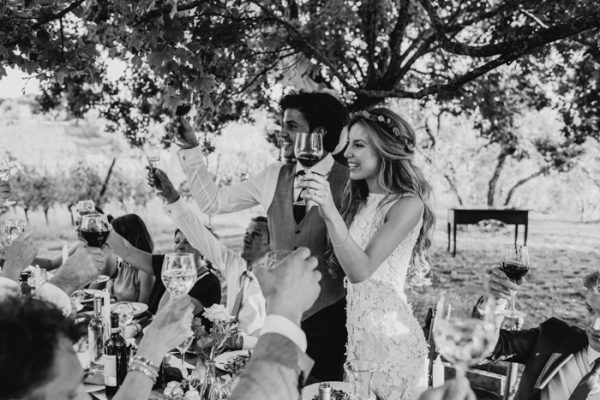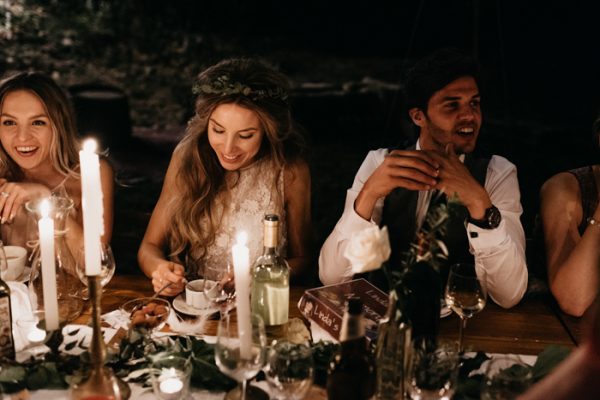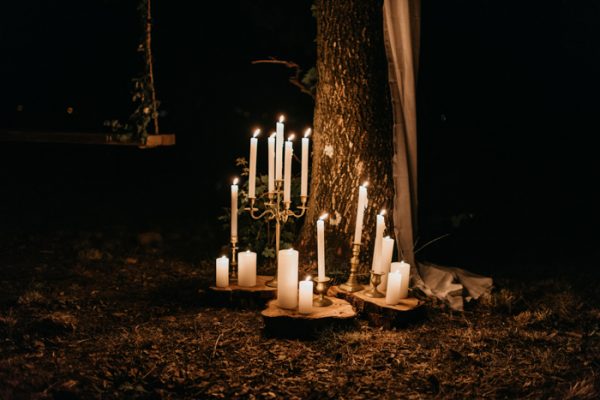 The candle light dinner with the gorgeous views over the vineyards and olive groves, enjoying delicious Italian food and wine together with our beloved ones. The fireflies that appear after the sunset. Releasing wish lanterns and watch them float gently up into the summer night sky, while listening to one of our favourite songs. Dancing under the stars. Sitting by a bonfire, roasting marshmallows while a friend plays his guitar and we all singing along. And this all outdoors, on a hill overlooking the spectacular scenery of the Chianti. Our intimate, destination wedding was truly a beautiful, romantic adventure that is engrained in our hearts forever.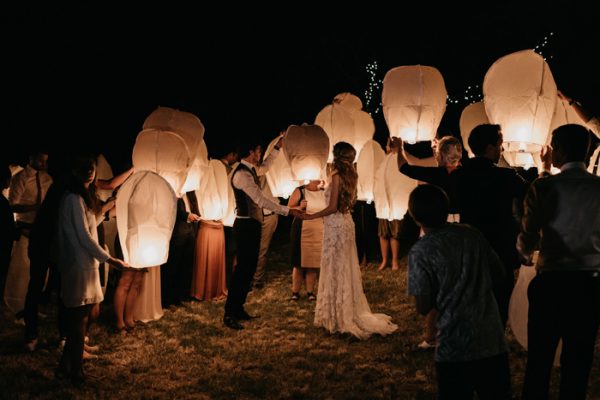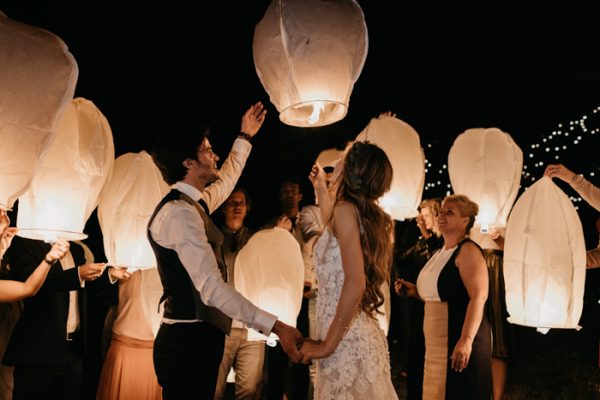 Congratulations on Linda and Kevin on their beautiful marriage and special thanks of Lott's Photography for capturing this gorgeous, private ceremony. Planning a Tuscan wedding? Check out this classically beautiful Tuscany wedding at Catureglio.