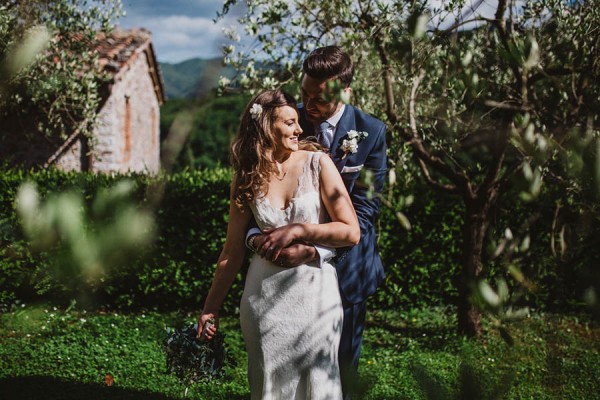 Emma and Jack wanted their Tuscany wedding to stay relaxed, natural, and true to Italian culture. A countryside villa, Catureglio, gave them everything they were looking for – the estate came complete with a chapel and cottages, an entrance courtyard, and a terraced landscape of vines and olives below lush woodland. Emma and Jack decided on an Italian ceremony with an English translator, and they gave each of their guests personalized lavender bags and seeds to take home. Moumou Photography captured some beautiful photos of Emma and Jack venturing through the endless Italian hills.
The Couple:
Emma and Jack
The Wedding:
Catureglio, Tuscany, Italy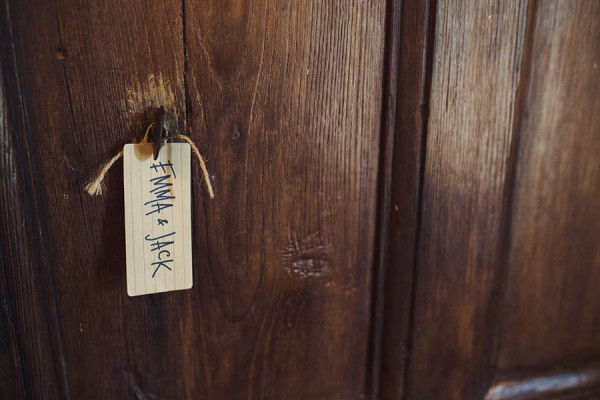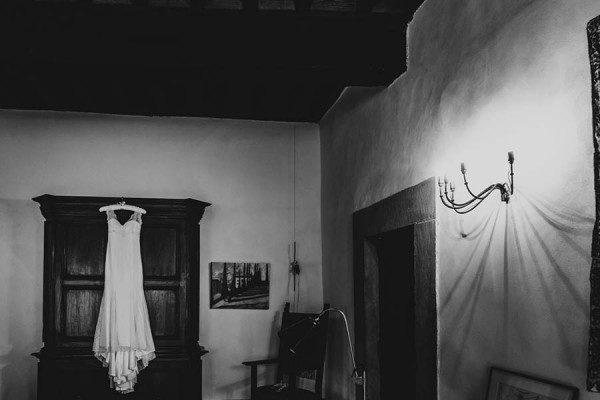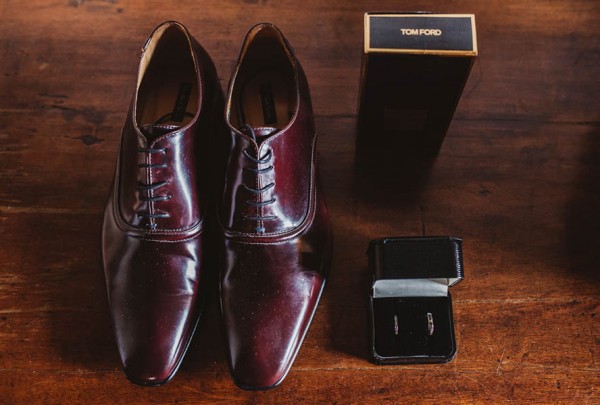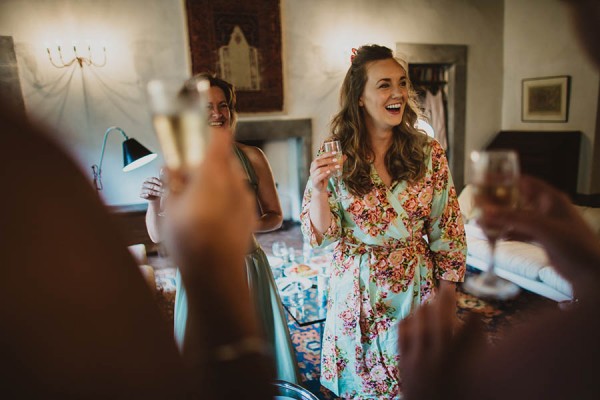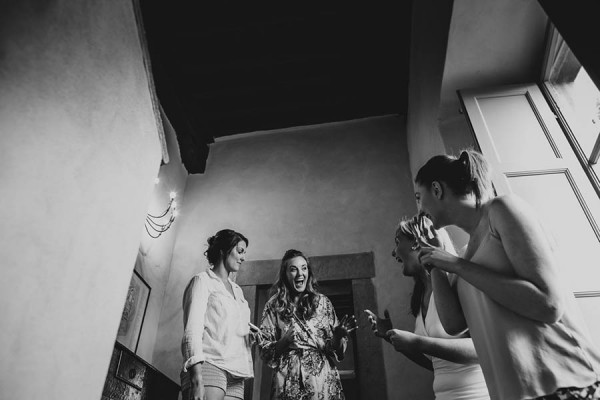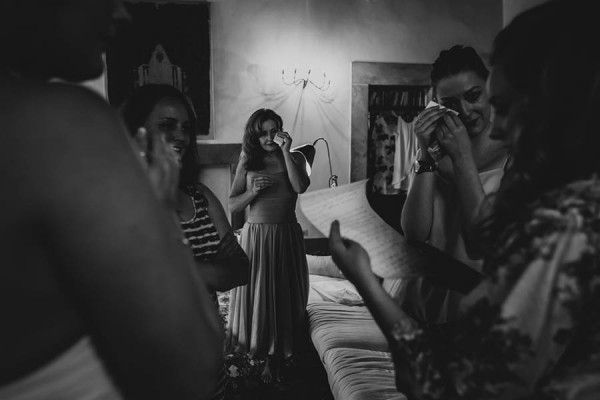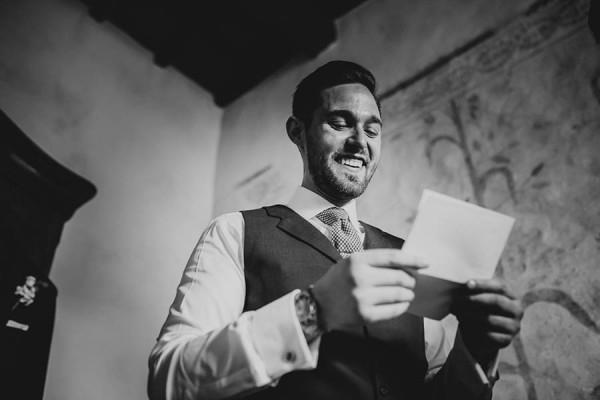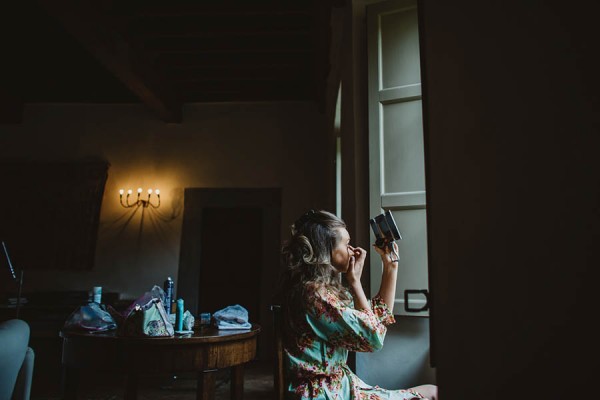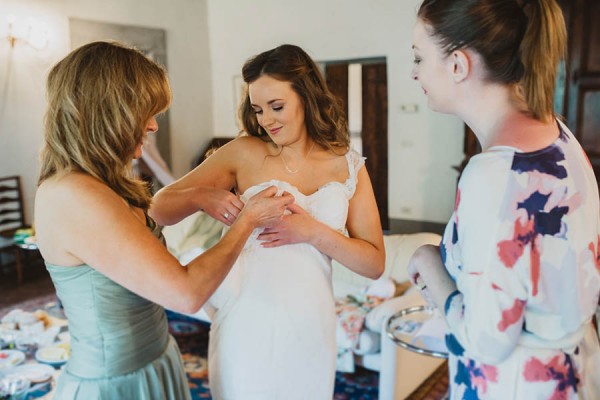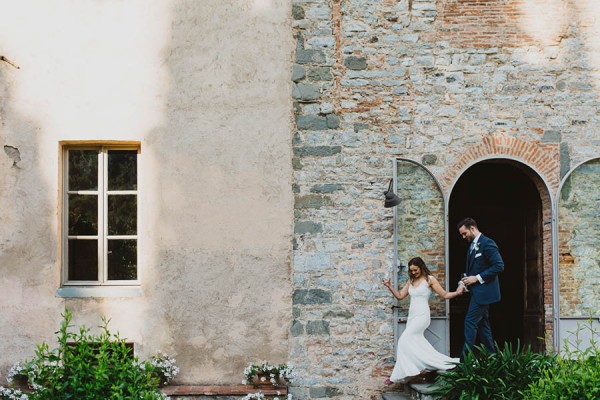 I fell in love with Stephanie Allin's Lily dress, so much so I traveled hours each fitting to get it. It was a beautiful lace dress, very romantic and feminine. Jack went with a bespoke navy British designed suit and looked amazing! The groomsmen had navy suits and the bridesmaids wore long dusky pink dresses which again complimented the surroundings.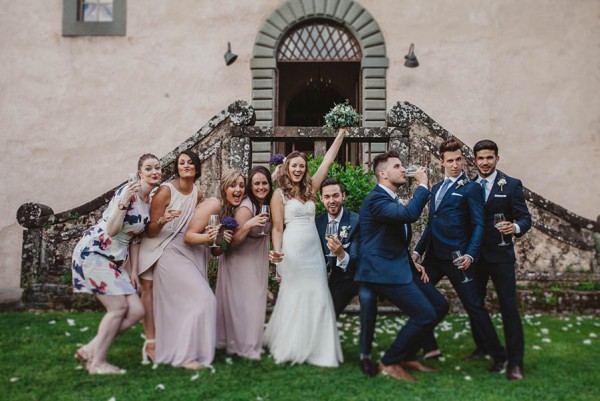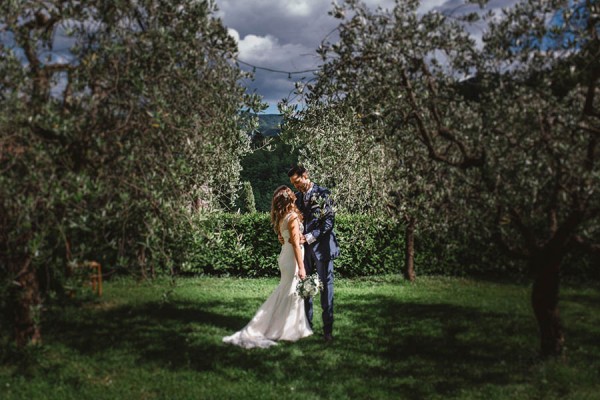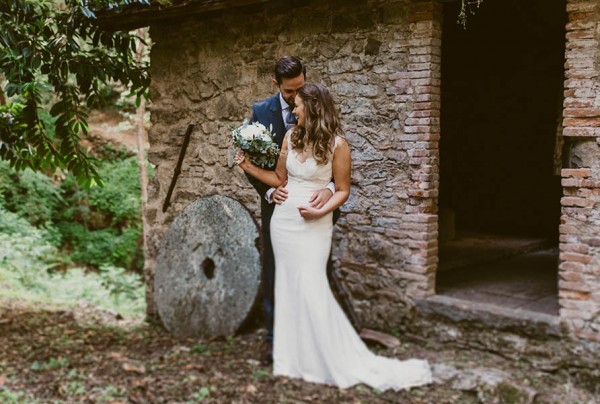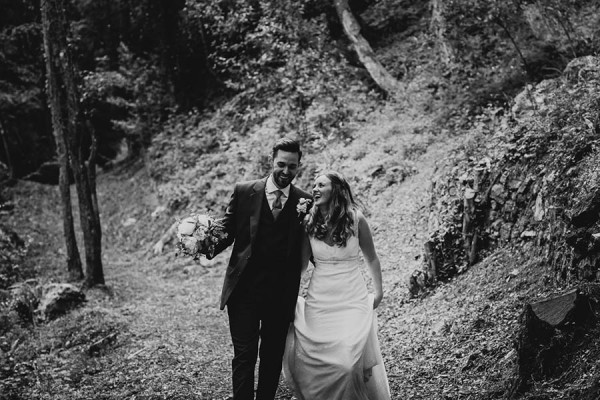 Venturing through the woodland hills of Tuscany with our amazing photographers was priceless. We remember laughing lots, walking hand in hand in the sunshine, it was perfect few moments alone. We now have have treasured photographs that look truly exceptional but also with great memories behind them.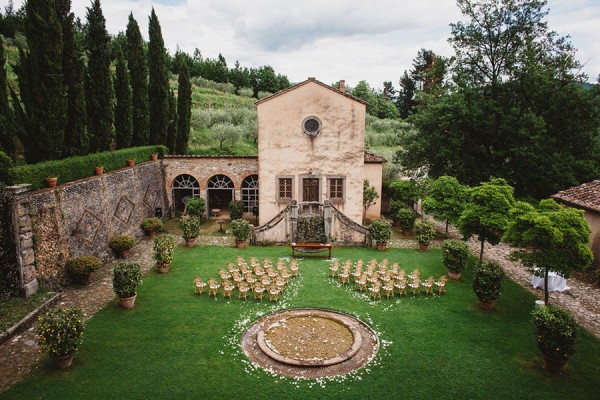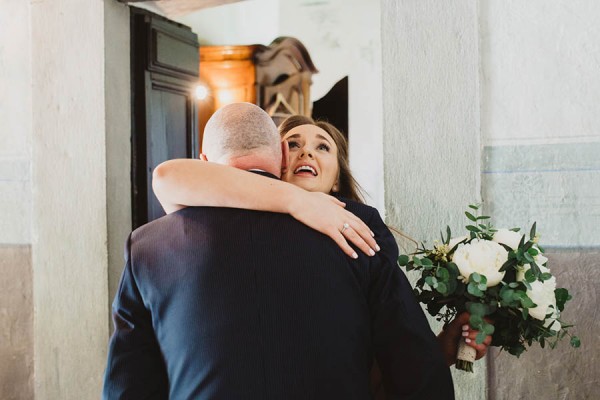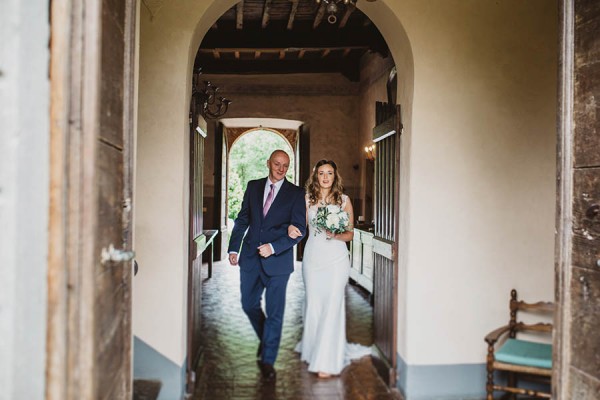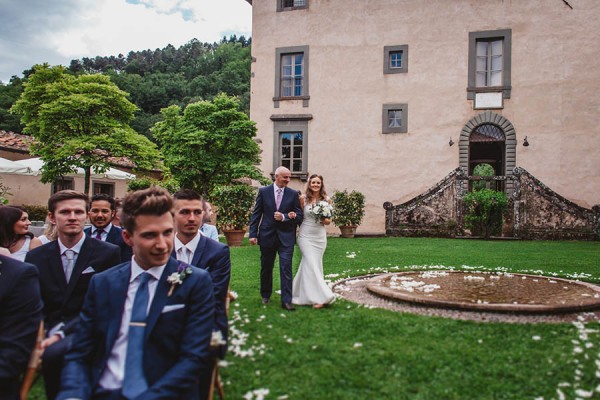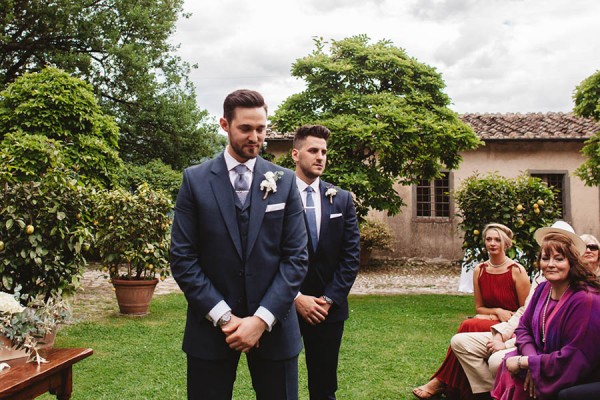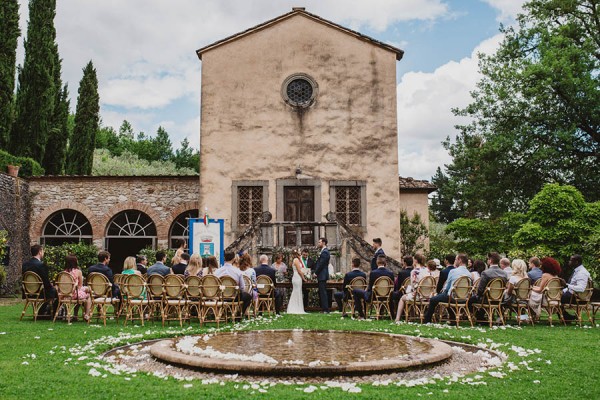 Our ceremony was very memorable. Not just because of the romance and beautiful moments, but the goofy ones too! Everybody giggled when I got my vows the wrong way around and Jack tried to put my wedding ring on the wrong finger….but this is so us and has helped make the day so heartwarming.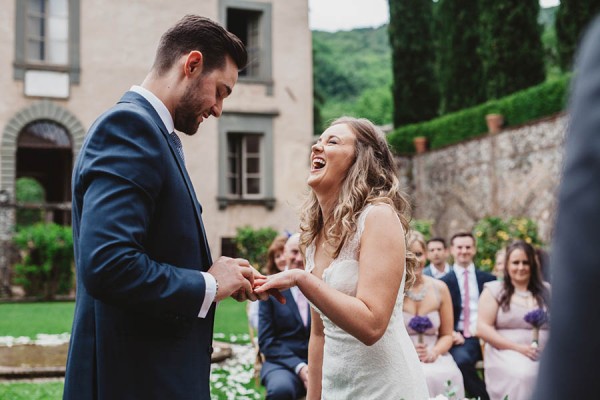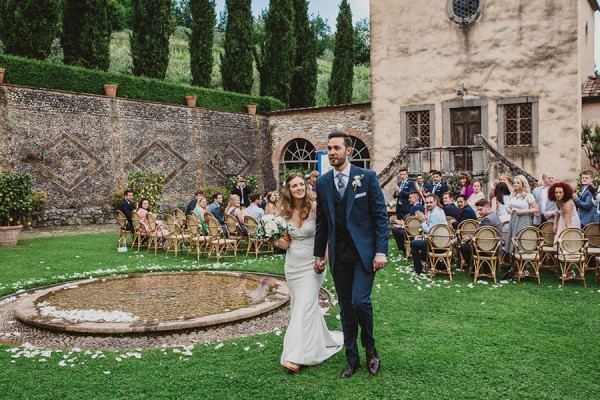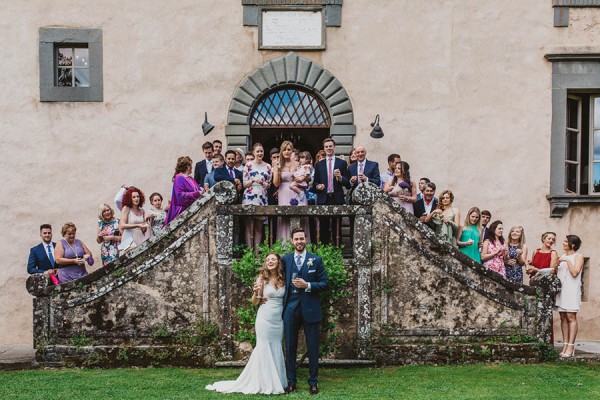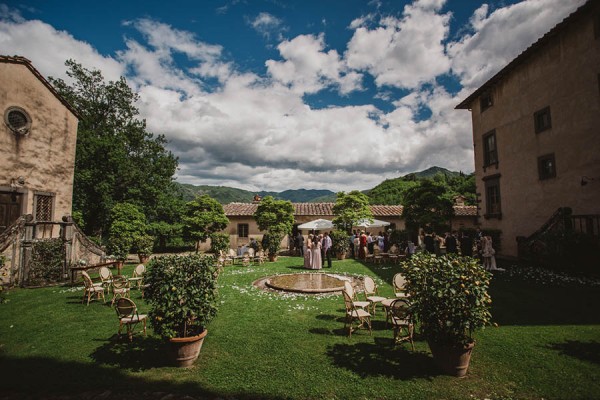 Our hearts belong in Italy, Jack proposed there, we adore the food, wine and the culture. We were naturally drawn to Italy and never considered not being there. We originally had five venues to visit, but we knew which one we wanted before we saw it so we ended up cancelling all visits but Catureglio. I will never forget the feeling when we walked in.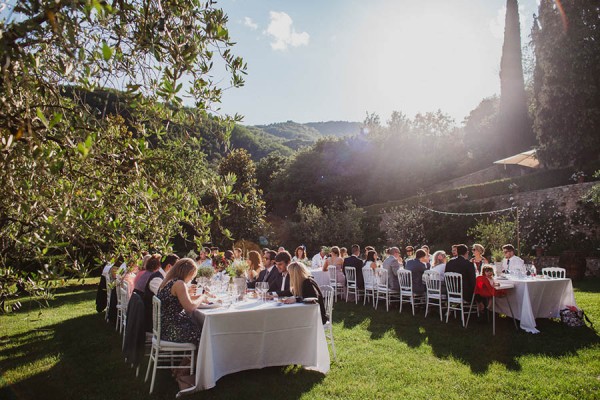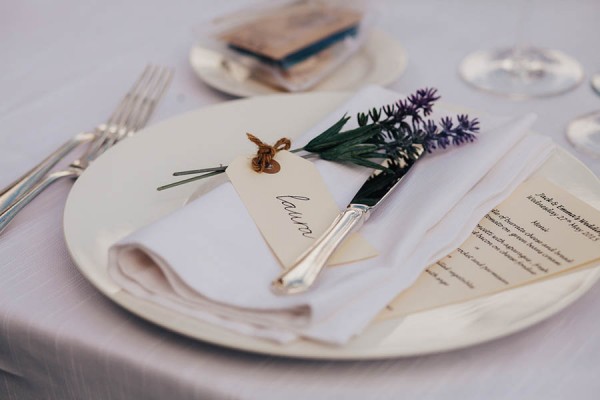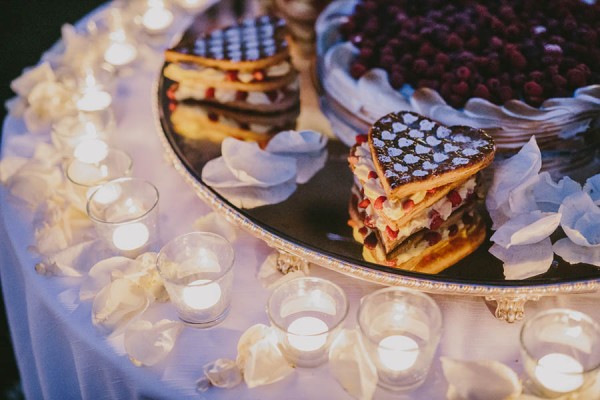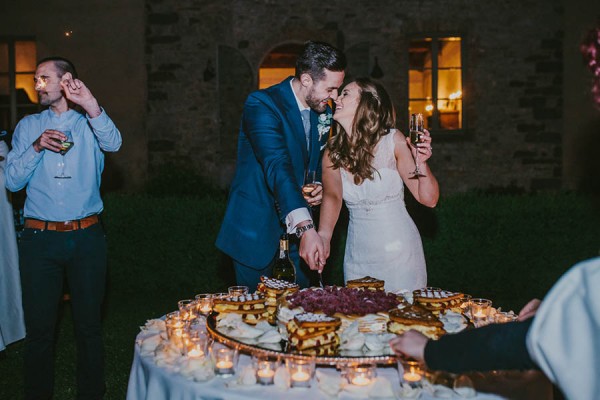 We didn't want to get too stuck into themes or designated colours, so it was whatever we felt worked. Again it was very complimentary to the surroundings so antique greens, dusky pinks, whites etc.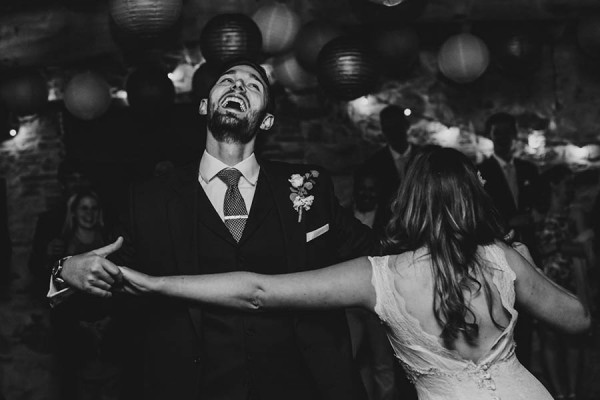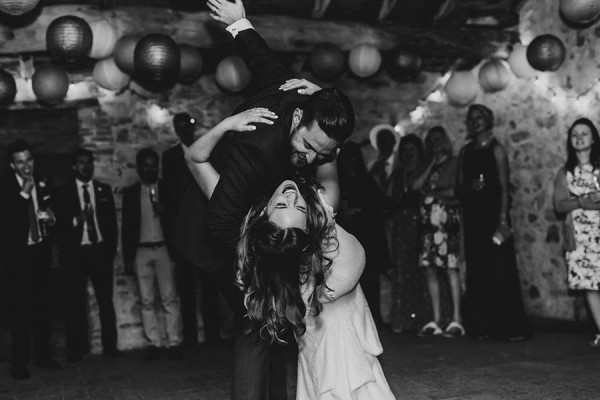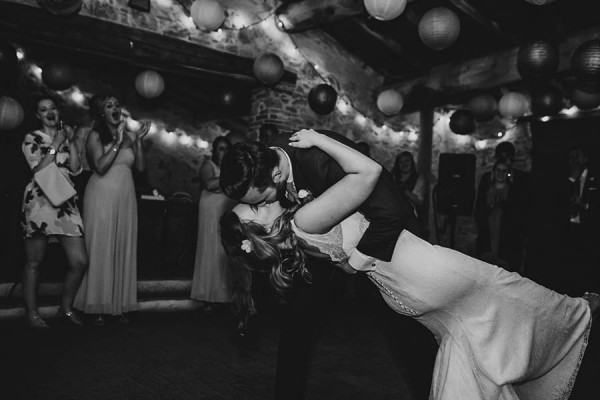 Many thanks to Moumou Photography for sharing Emma and Jack's Catureglio wedding with Junebug. Love their Tuscany wedding? Take a look at Kim and David's relaxed Tuscany wedding at Residenza San Leo!