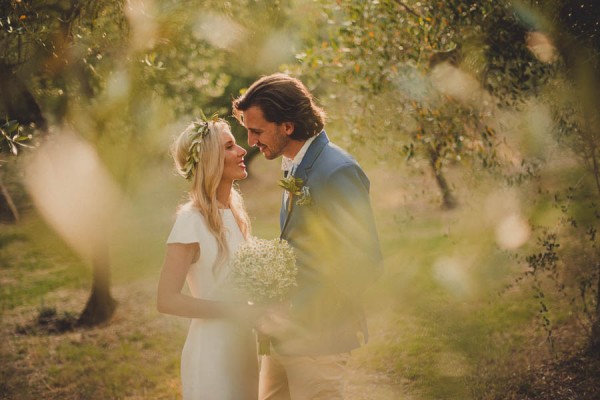 Kim and David used their Tuscany wedding as an opportunity to show their loved ones one of their favorite places in the world. Residenza San Leo set the scene for the relaxed celebration where Kim and David said "I do" in an intimate outdoor ceremony. Kim's sophisticated bridal look was positively stunning, wearing a slinky white Carla Zampatti gown. Livio Lacurre documented the carefully thought out wedding style designed by Weddingsmiths, as well as a few surprises throughout the day!
The Couple:
Kim and David
The Wedding:
Residenza San Leo, Florence, Italy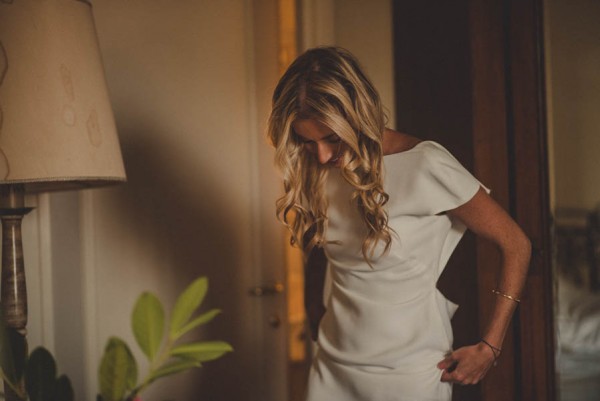 My wedding gown was a sleek, simple design from Australian designer Carla Zampatti worn with Valentino heels. For the reception, I changed to a top from Lover (another Australian designer) paired with a Dolce & Gabanna skirt – I loved how the silk skirt had the Italian (albeit Sicilian) design, it was the perfect outfit for the weather and to dance the night away.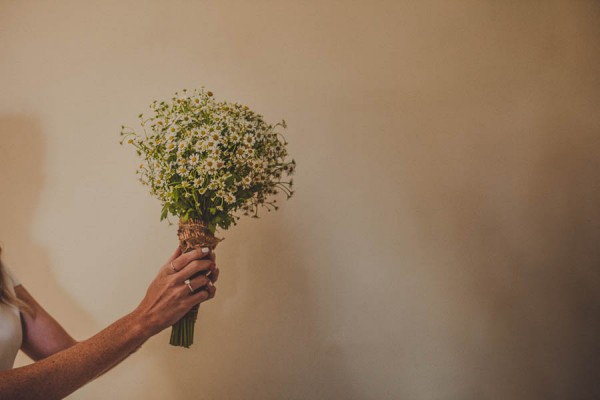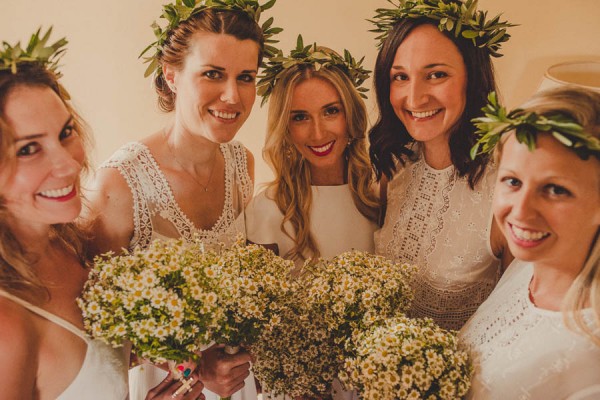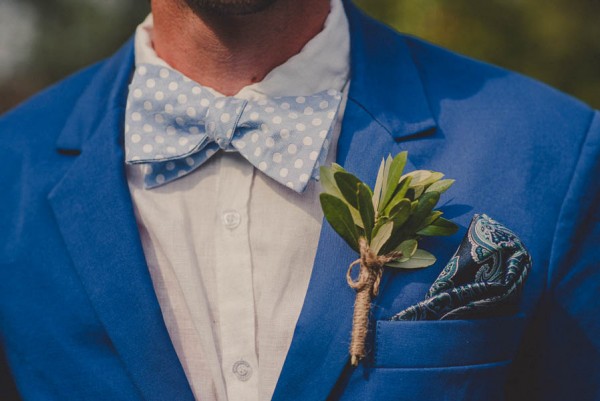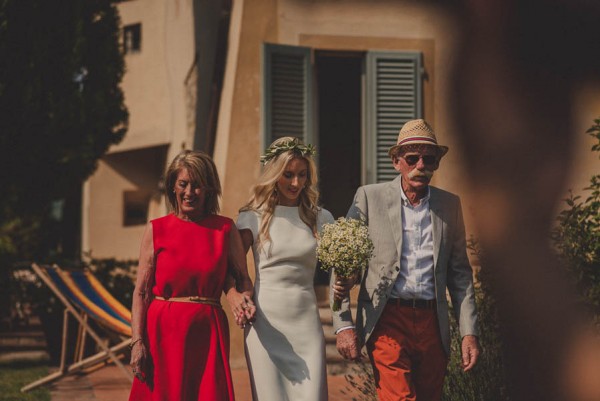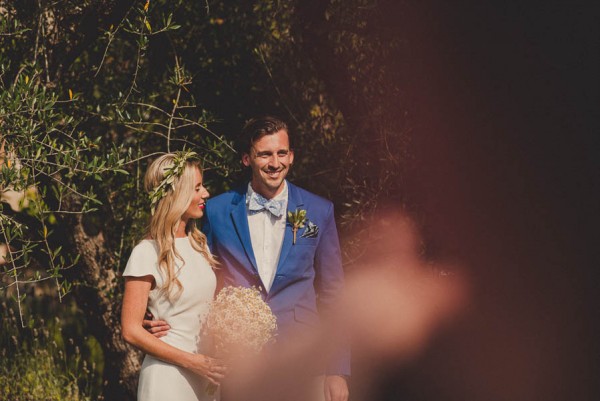 Our guests, they had travelled such a long way from all corners of the globe (Australia, Europe, Africa, America and the Middle East) to celebrate with us – we wanted them to feel immersed in the Tuscan experience.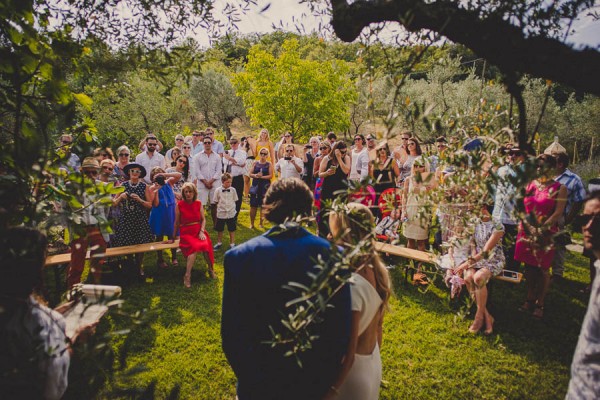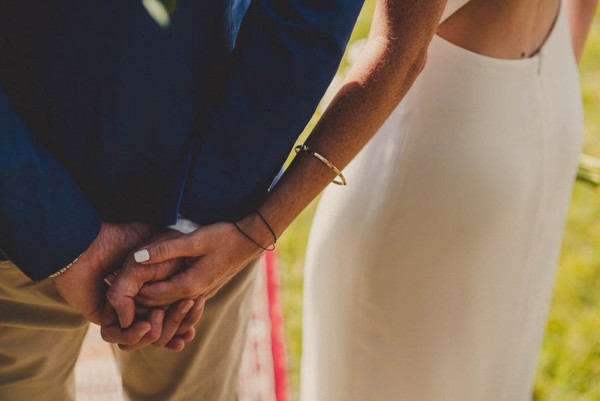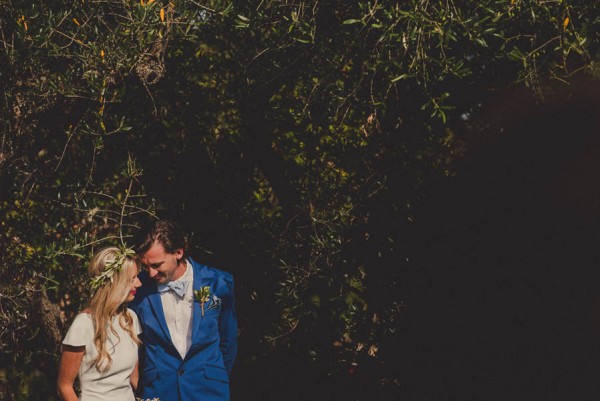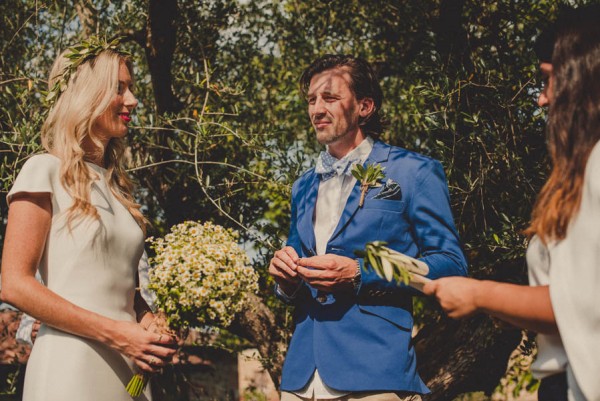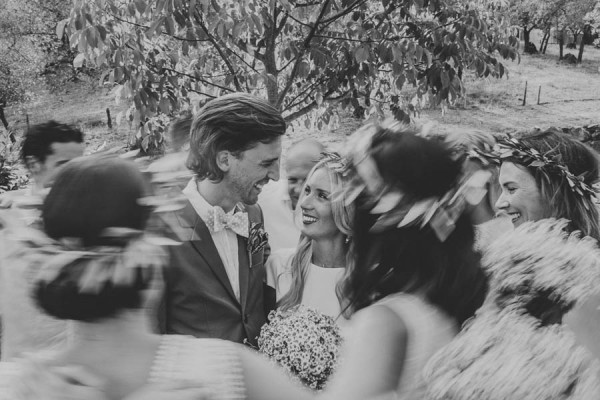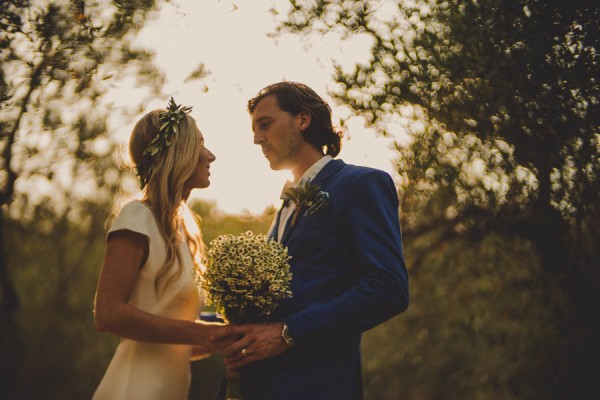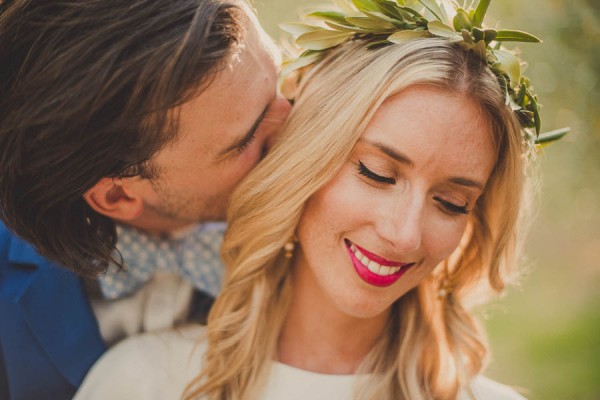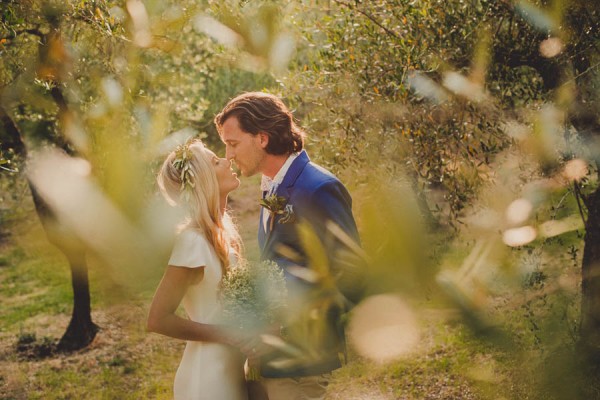 Several years back we stumbled across Residenza San Leo when we needed a stopover en route elsewhere – we arrived we fell in love, joking that one day we should get married there and wishing we could stay for longer than one night. When we got engaged again we joked about holding our wedding at San Leo….then looked at each other and thought "Why not!?"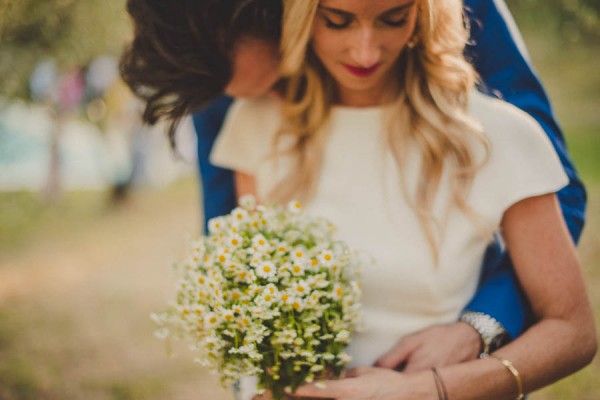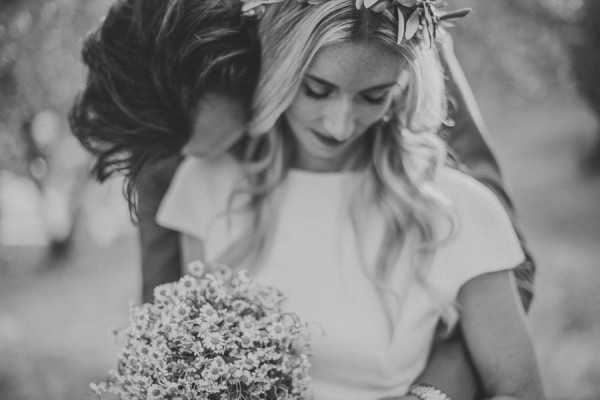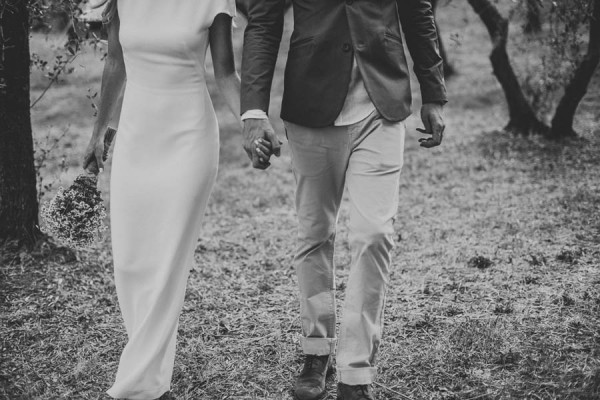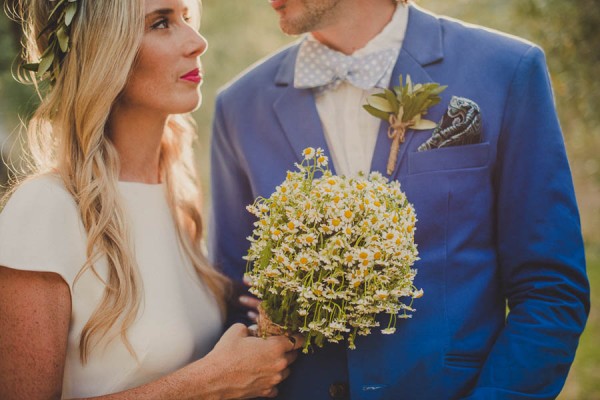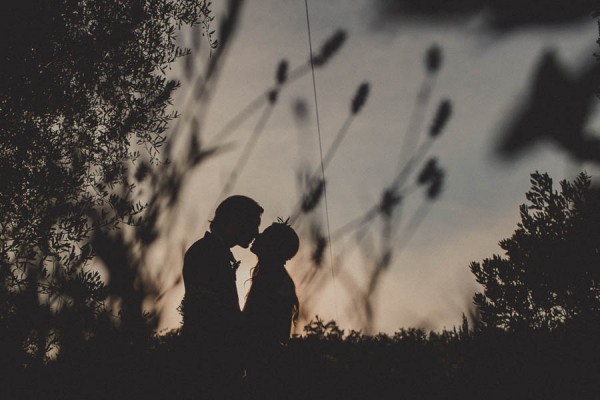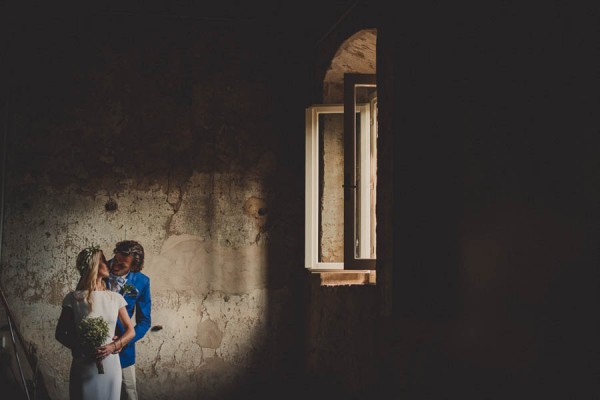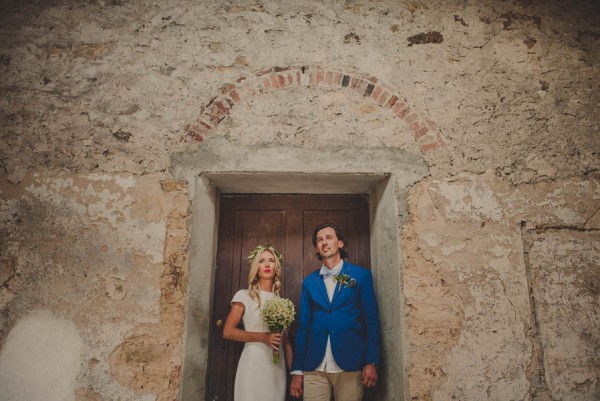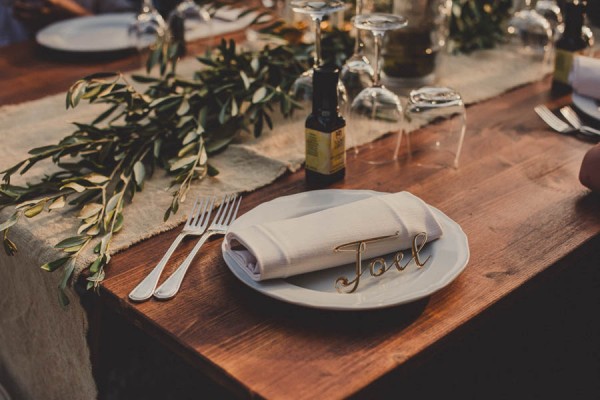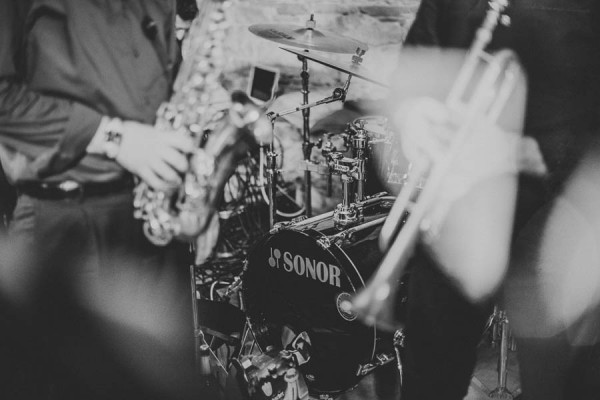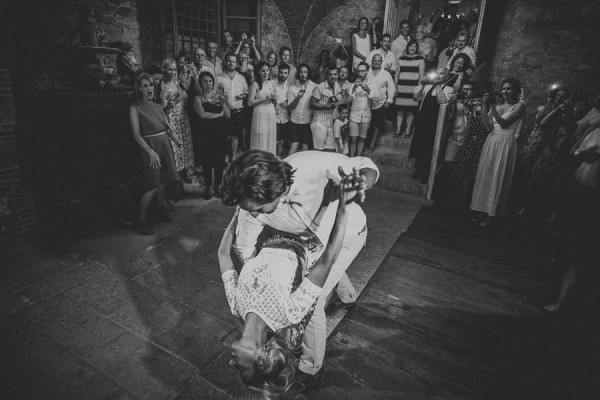 We surprised our guests with a wedding dance – learnt in secret. We started off with a slow sway…then broke into a quickstep before our guests knew what had happened, lifts included!!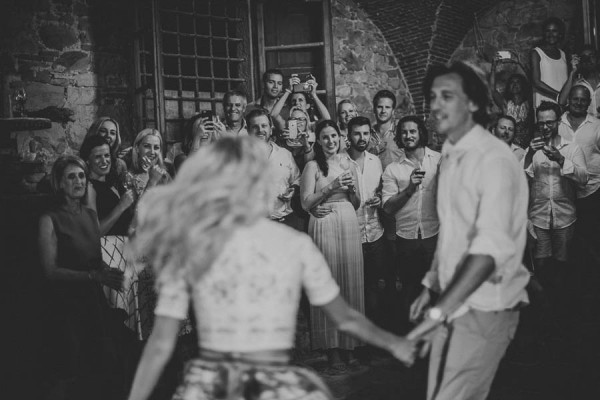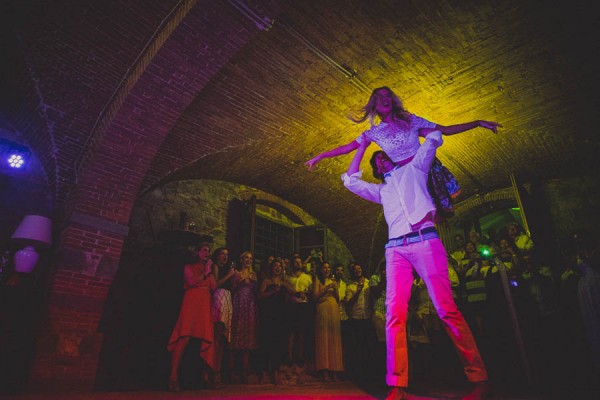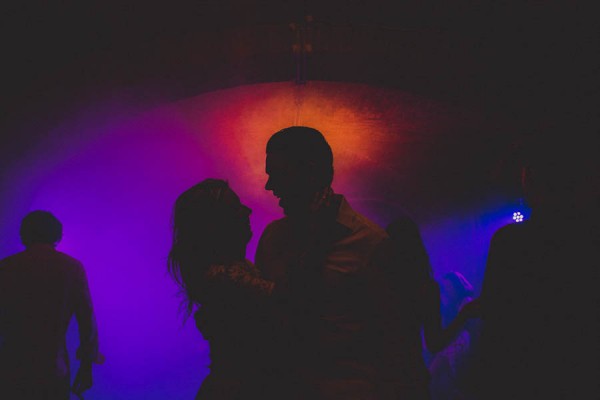 Congratulations to Kim and David on their relaxed Tuscany wedding! For more from Livio Lacurre, check out Eliana and Pierpaolo's beautiful castle wedding in Sorrento.