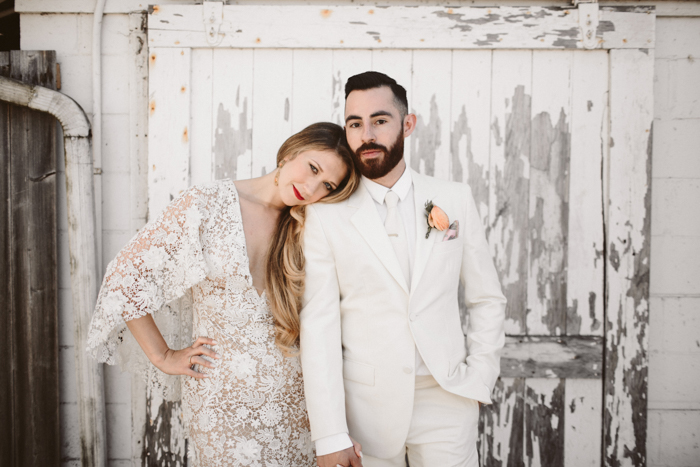 The modern decor and chic style that Mandy and Nate chose for their rustic Dairyland wedding could not have been a more perfect combination! This couple's lovely day was the total package with a casual outdoor ceremony and a farmstead reception that featured modern decor, boho accents, and pops of red and orange in the bouquets and centerpieces designed by Juniper Flowers. But it was really the bride's Sarah Seven gown and the groom's Marc Jacobs that stopped the show and looked remarkable in all these photos captured by Allison Harp Photography. To keep the vibe casual and cool, the couple focused on picking music that represented themselves, provided a taco dinner complete with Hot Hot Sauce Sauce favors, and even swapped traditional programs for custom newspapers about their life. All in all, this Dairyland wedding was such an authentic expression of love — and we're completely obsessed!
The Couple:
Mandy and Nate
The Wedding:
Dairyland, Snohomish, Washington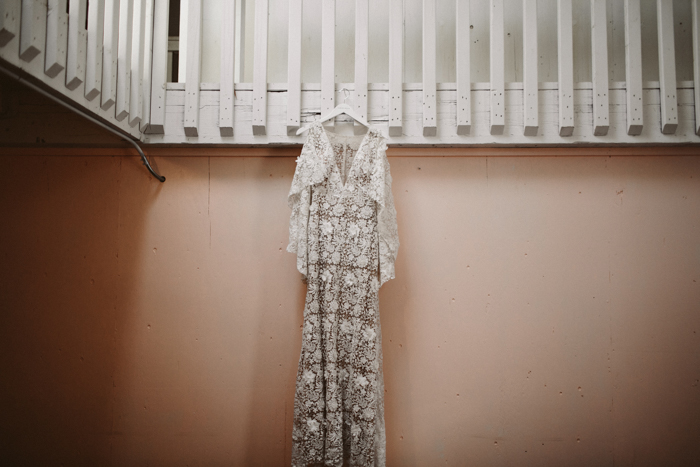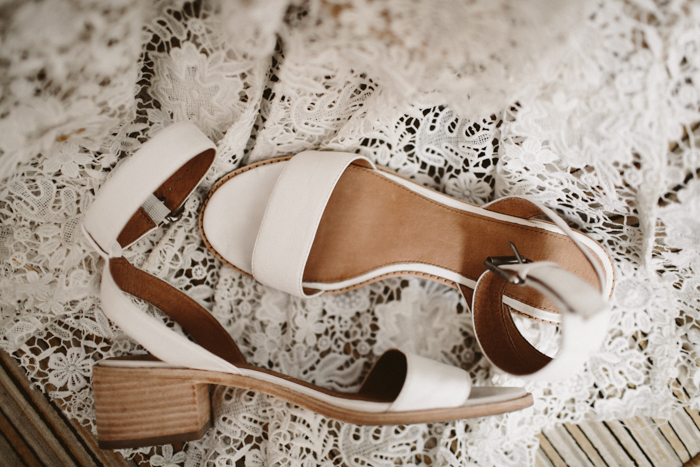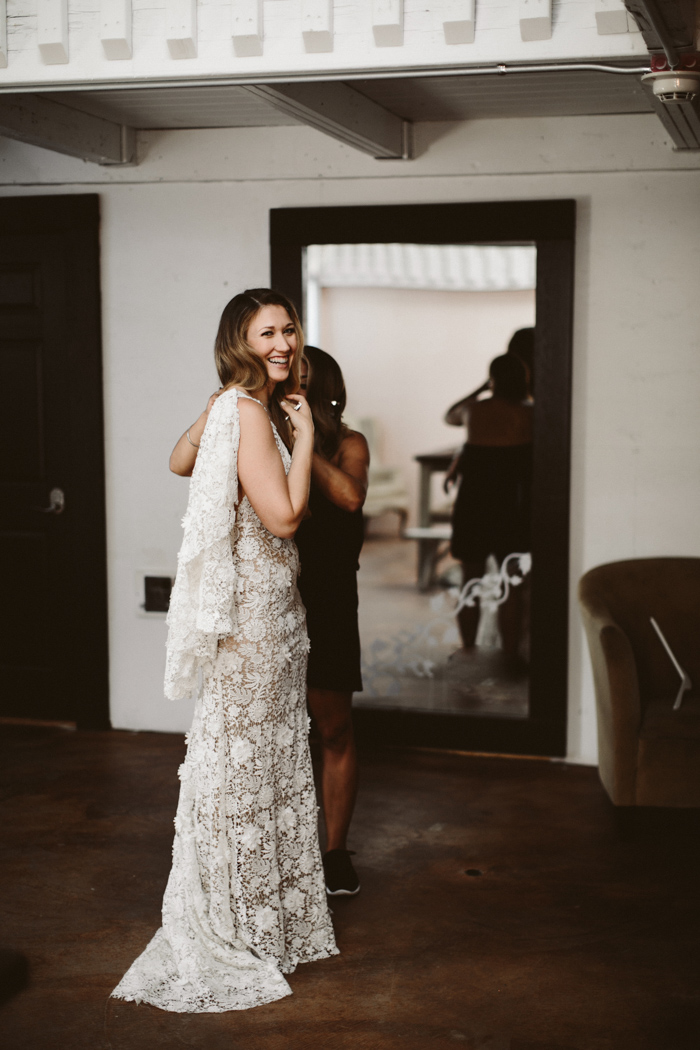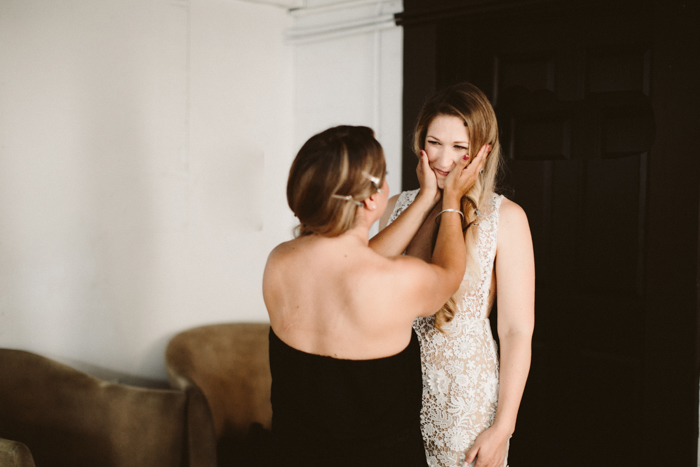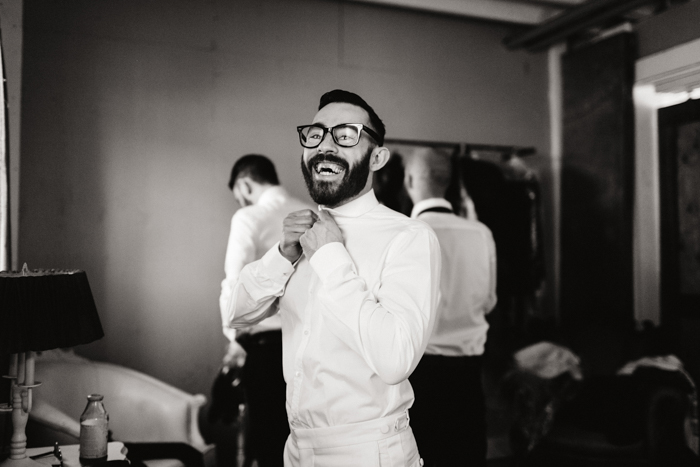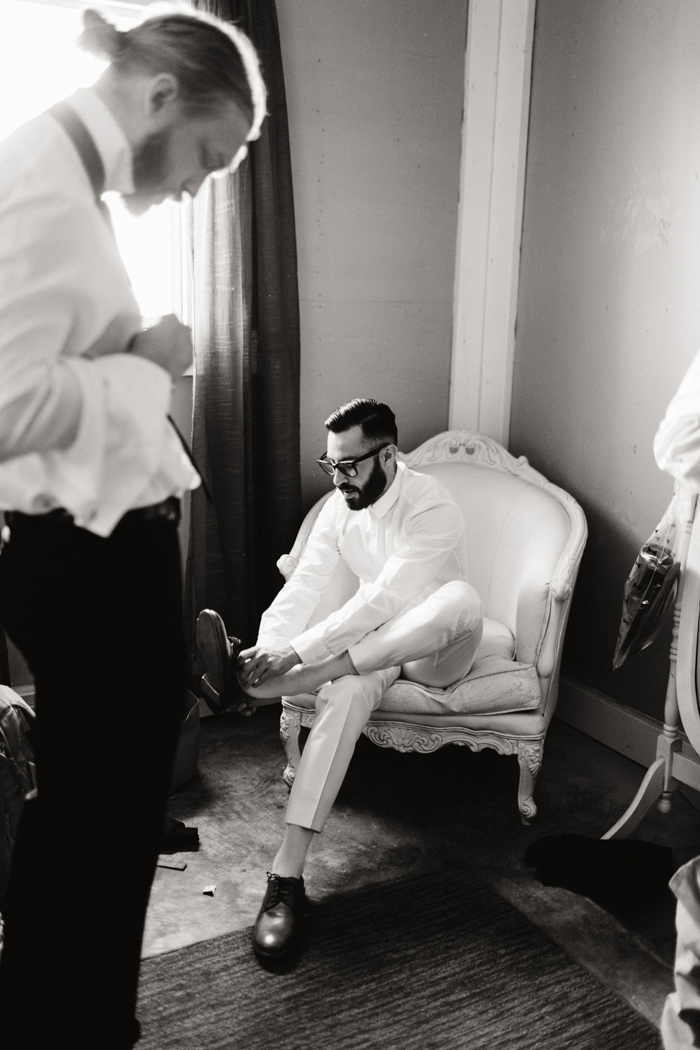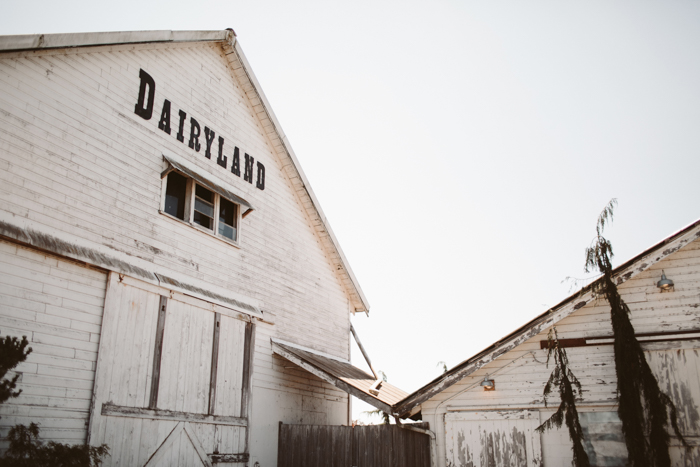 From the groom: Its hard to say what the most memorable part of the day was because there were so many. But, what came to me first was seeing her for the first time in her dress. She was the embodiment of beauty. An effortless bride. The sun was beaming behind her and her skin was glowing. I'll never forget that moment.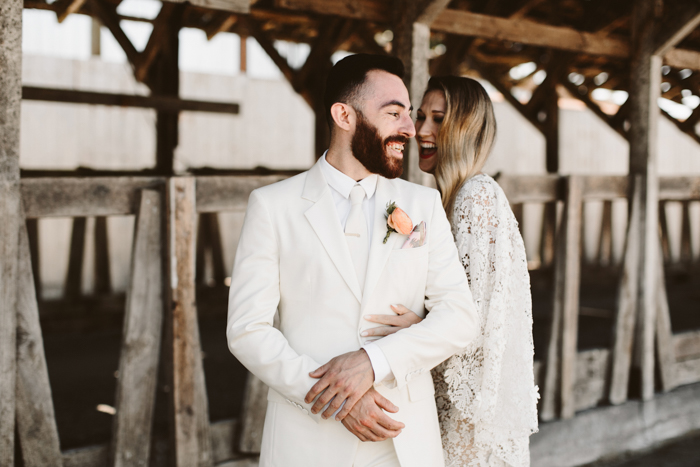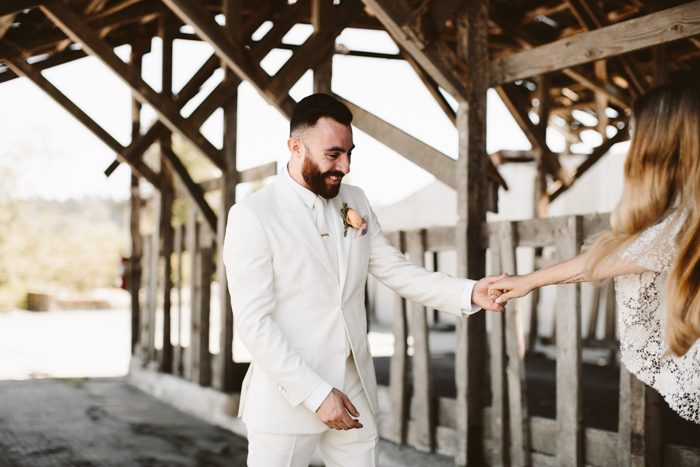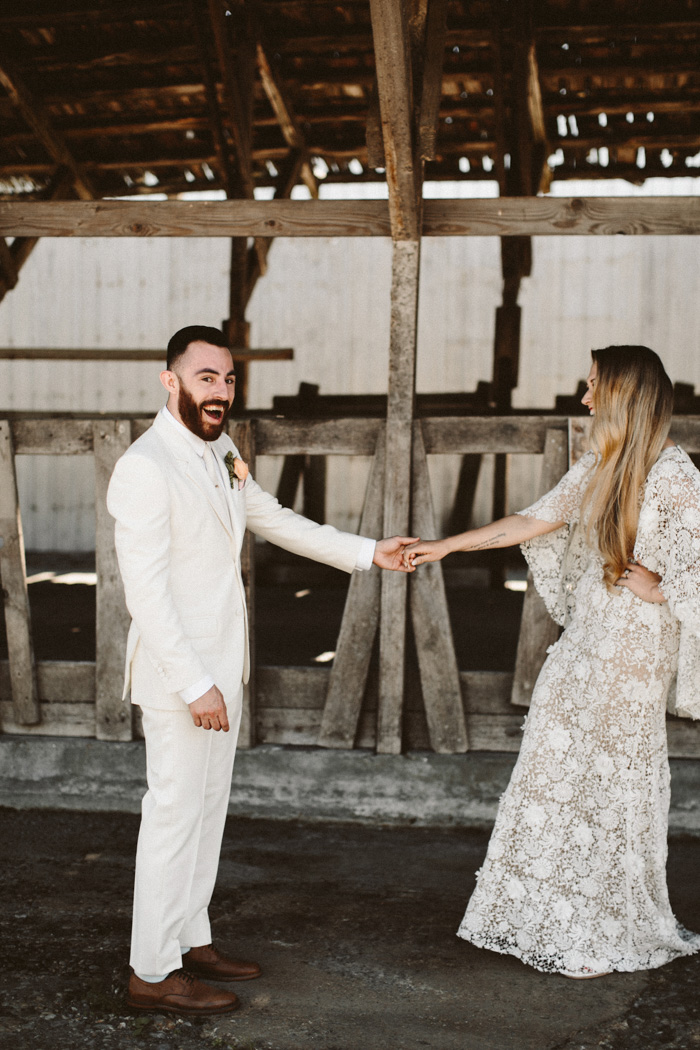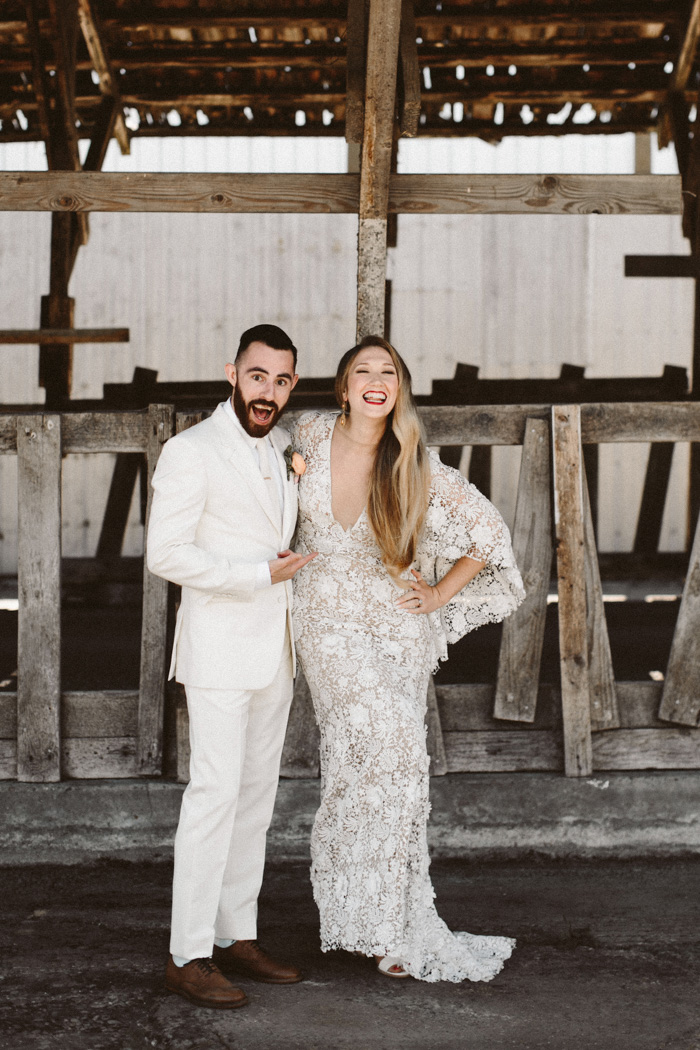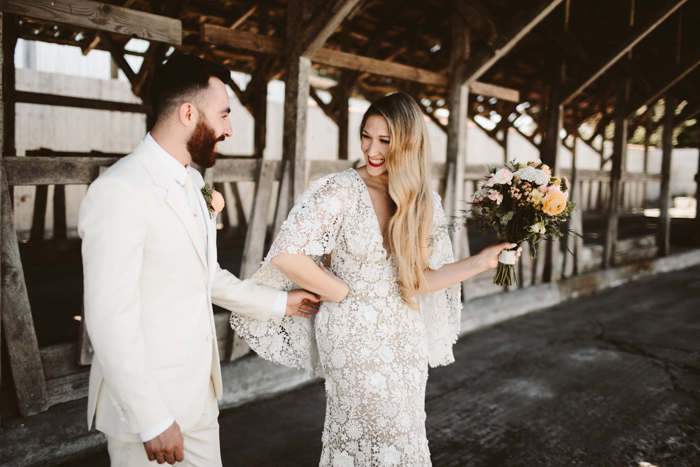 From the bride: The most important part of wedding planning was bringing our friends and family together in a way that they felt connected and loved.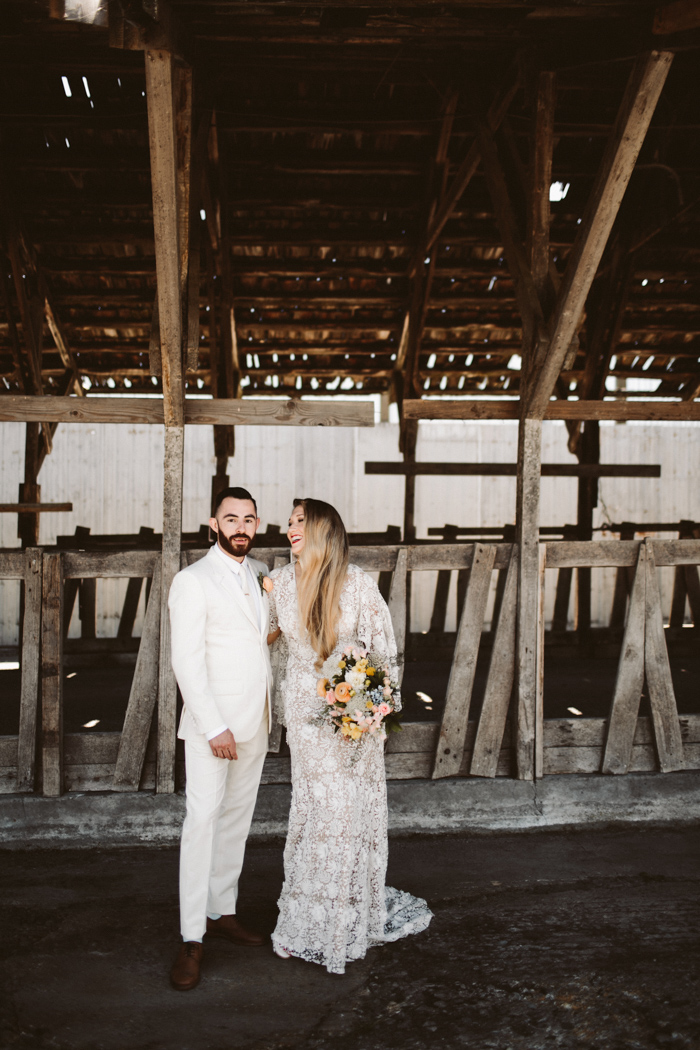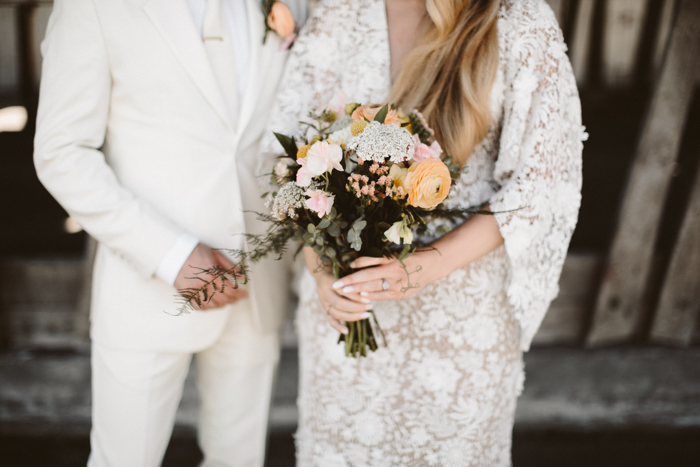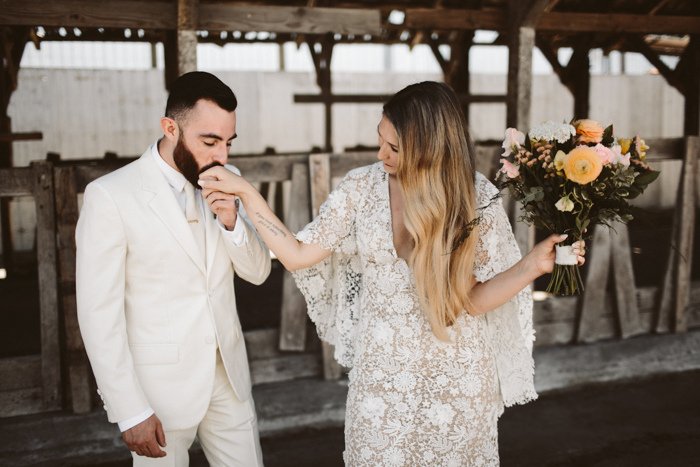 From the groom: For me, the music was the most important part of wedding planning. I searched constantly for the music that accurately described the bond that we shared. This helped create the overall vibe of the celebration, as well.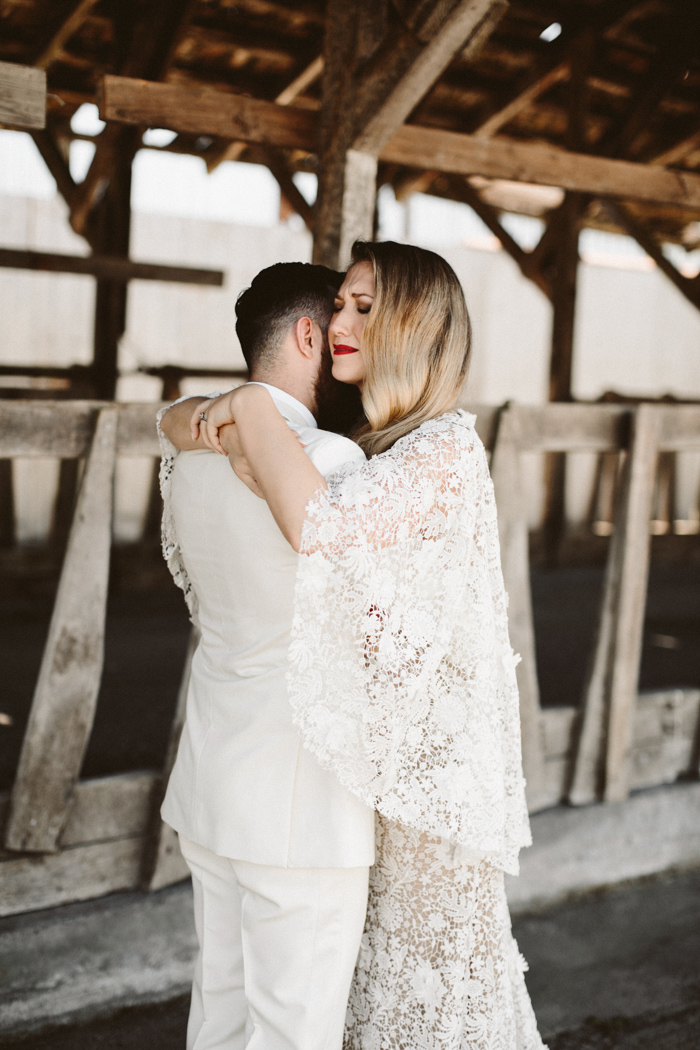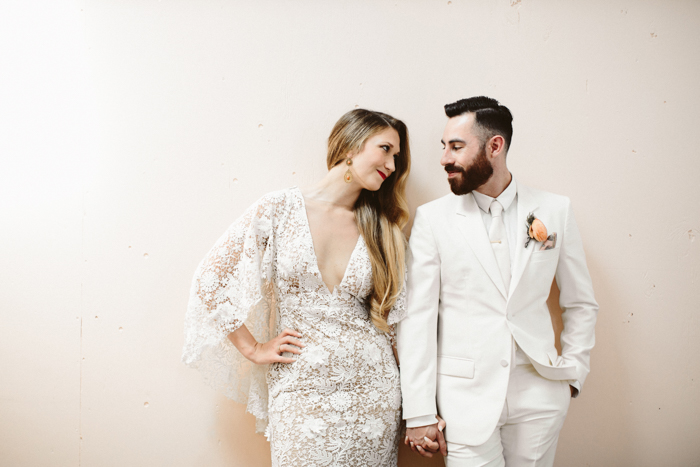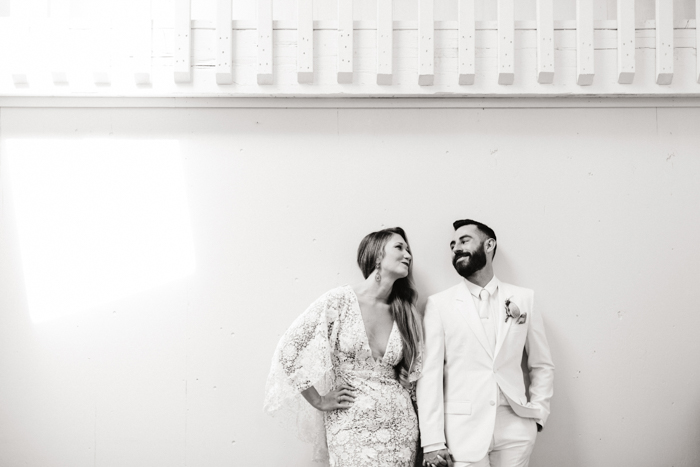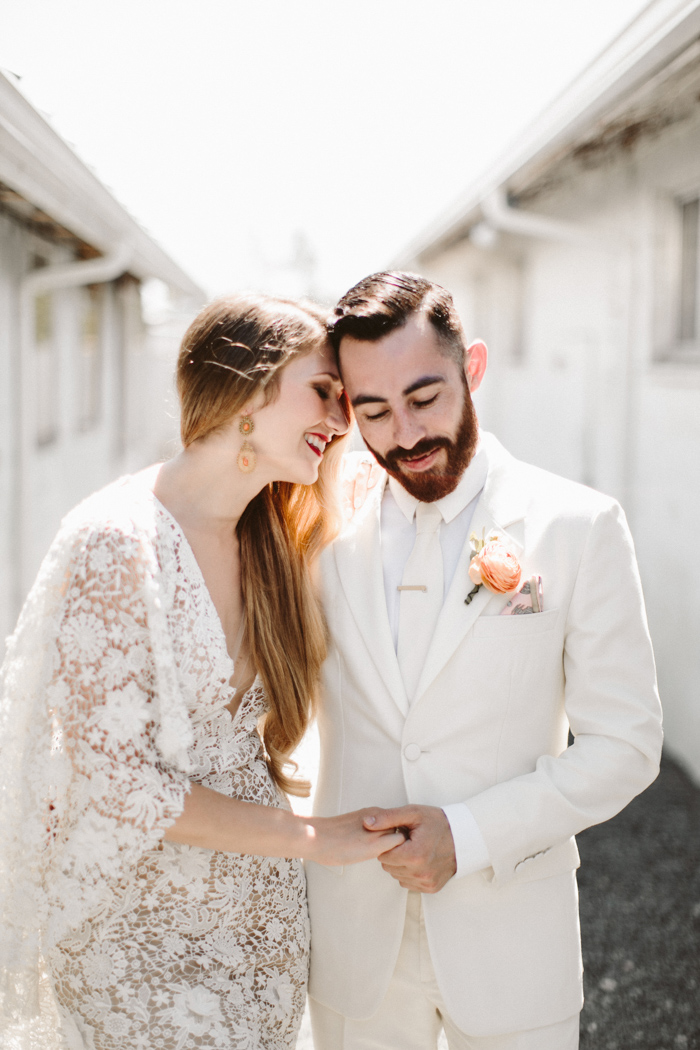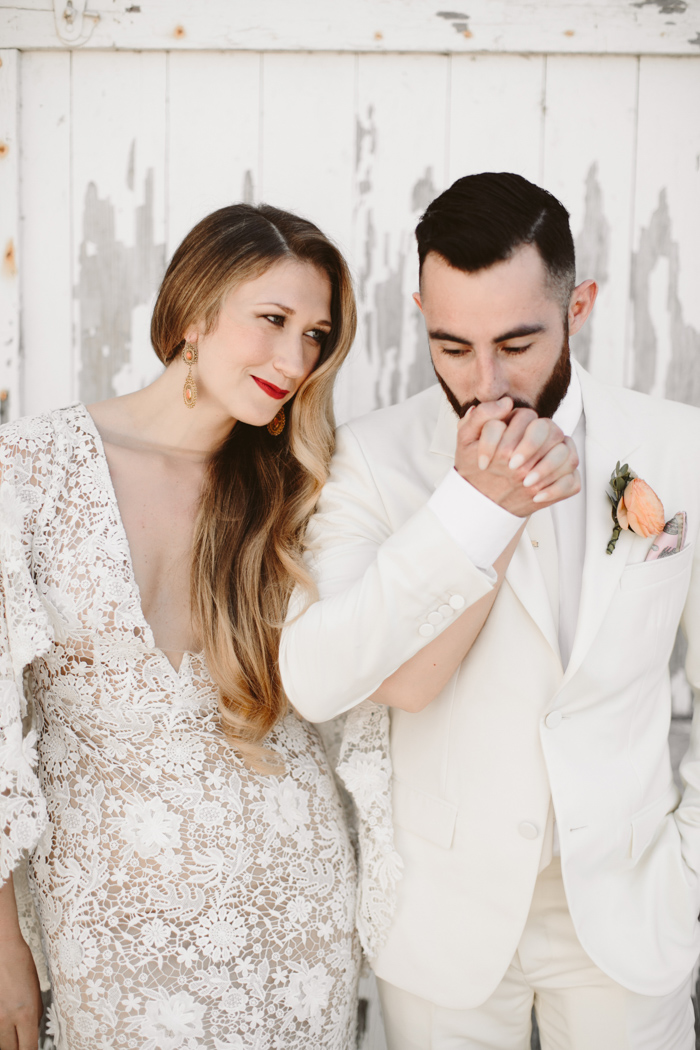 From the bride: From the moment Nate introduced me to his old classmate Sarah Seven — who's a fantastic dressmaker — I fell in love with her pieces! They are classic, elegant, and timeless. So, before we were engaged, I already knew that was the direction I'd go in. When we were dress shopping, my sister actually pulled out the dress and I was immediately blown away by the drama and the uniqueness of it.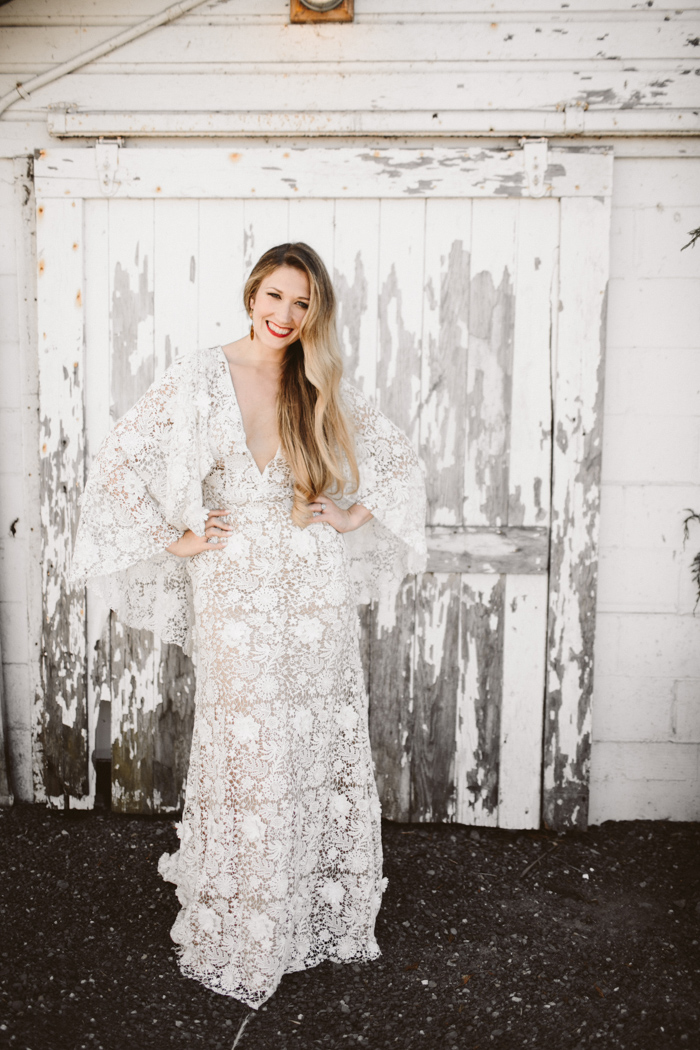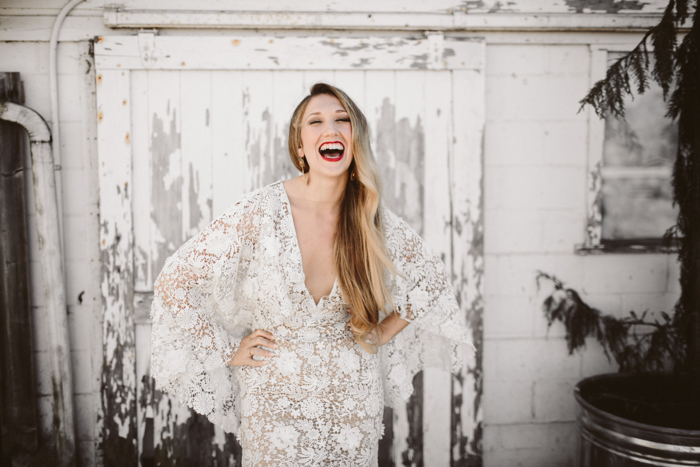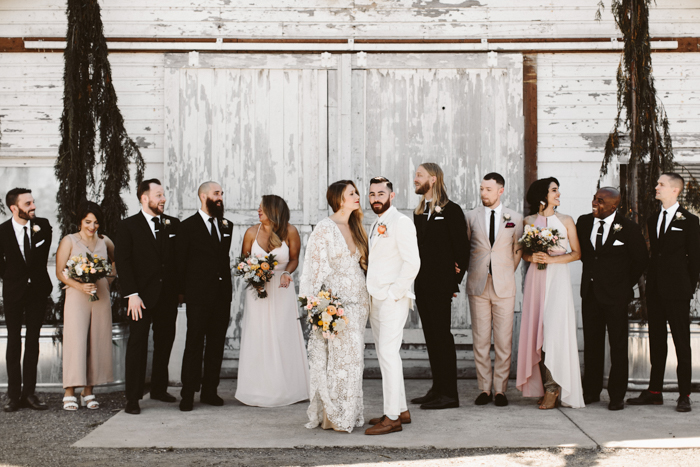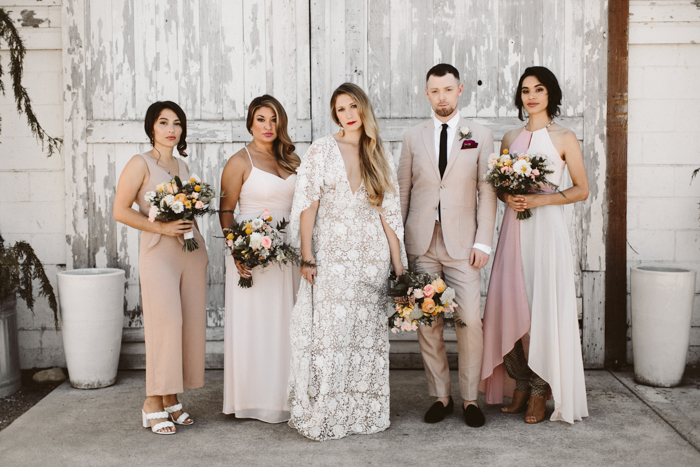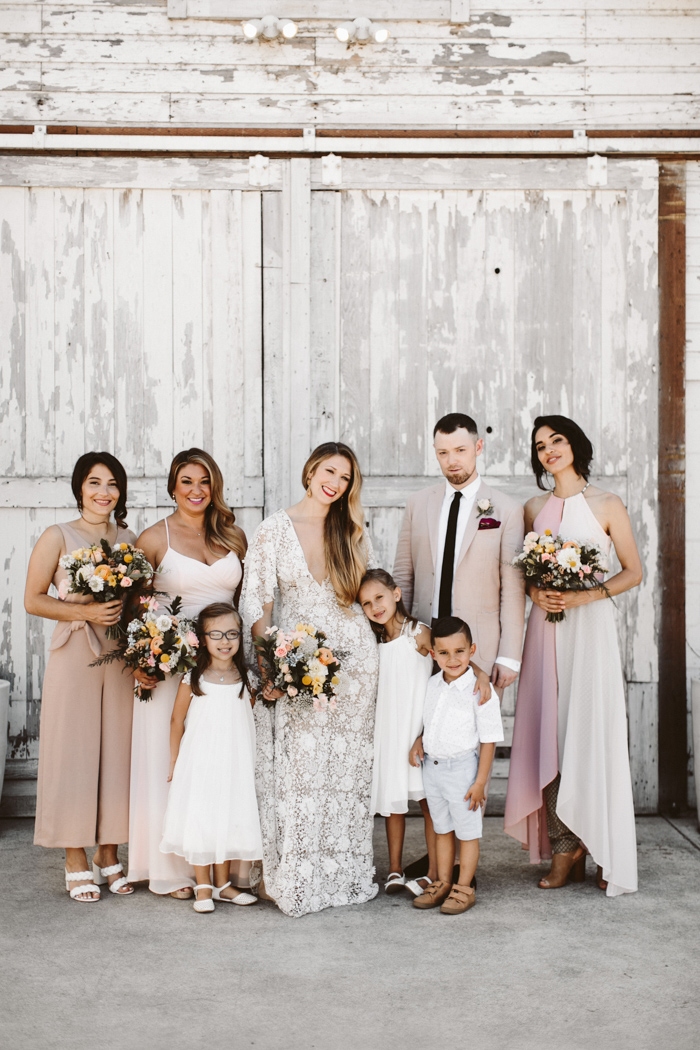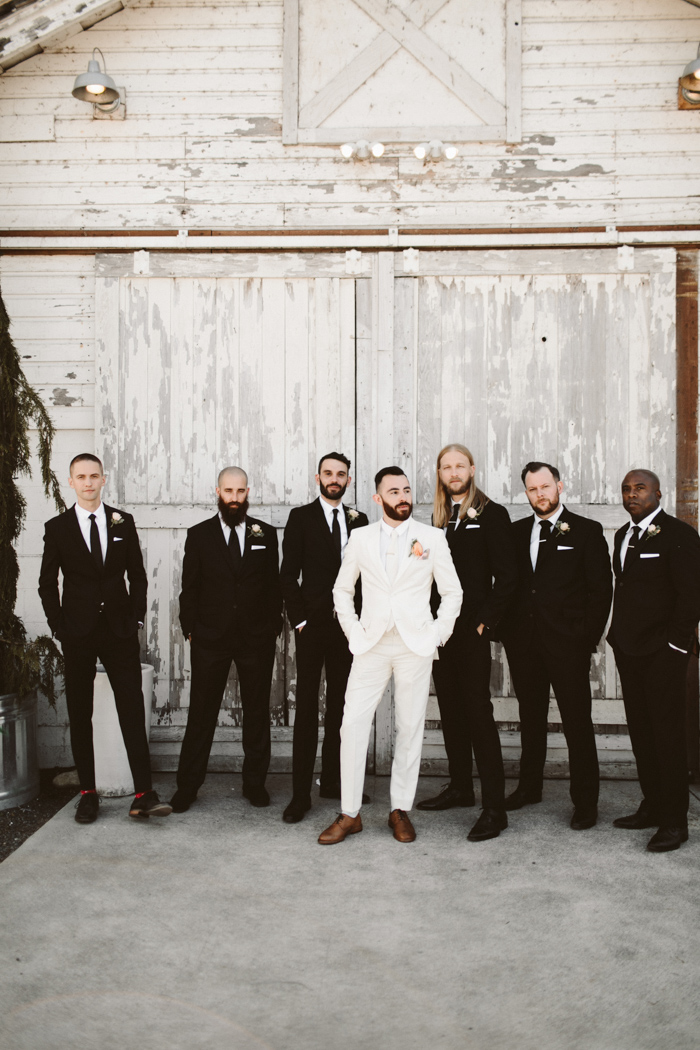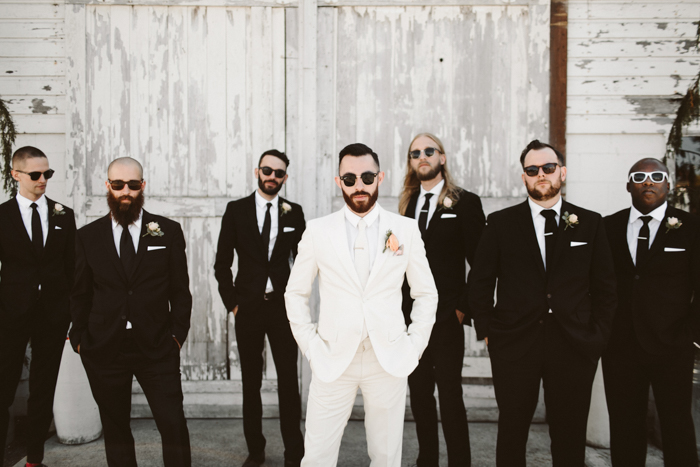 From the groom: My suit was by Marc Jacobs that I found at a sample sale. Subconsciously, the inspiration was probably Scarface.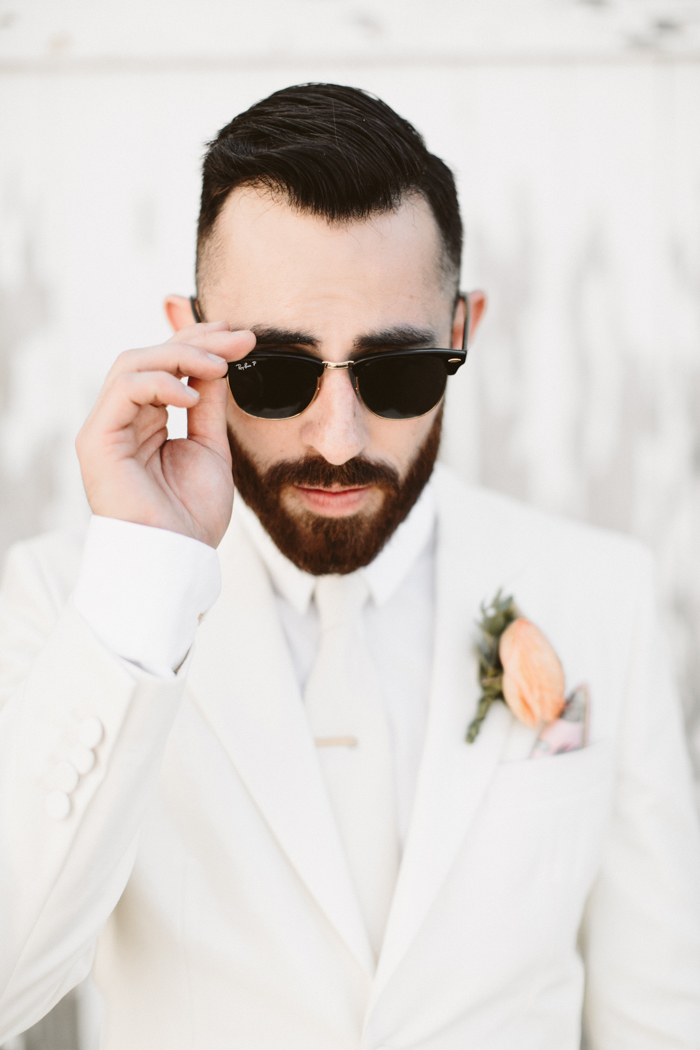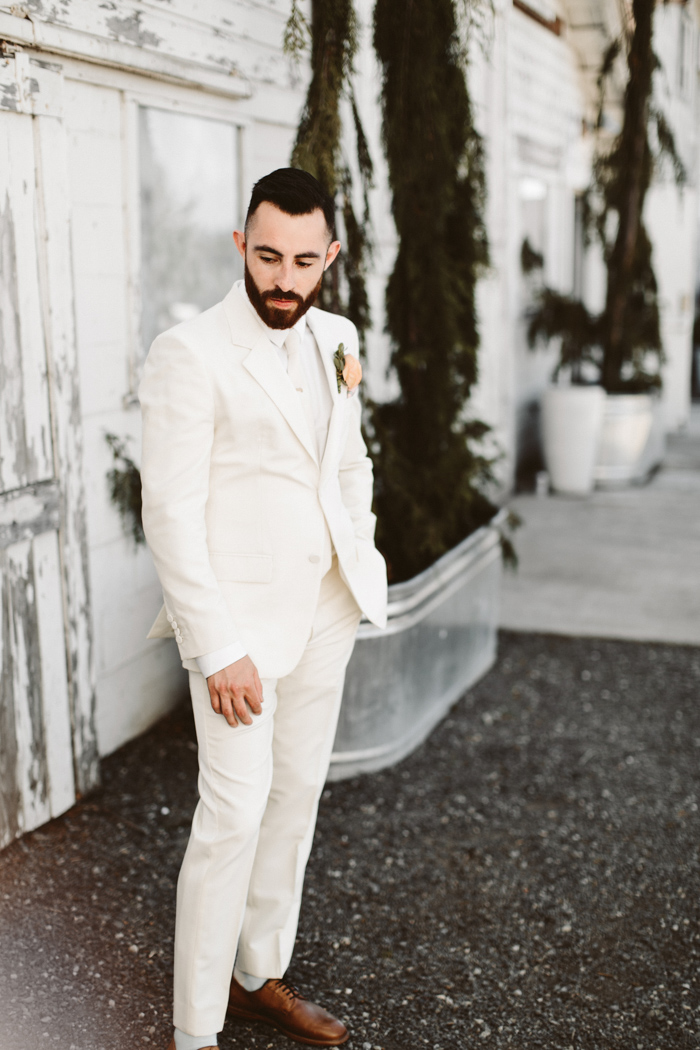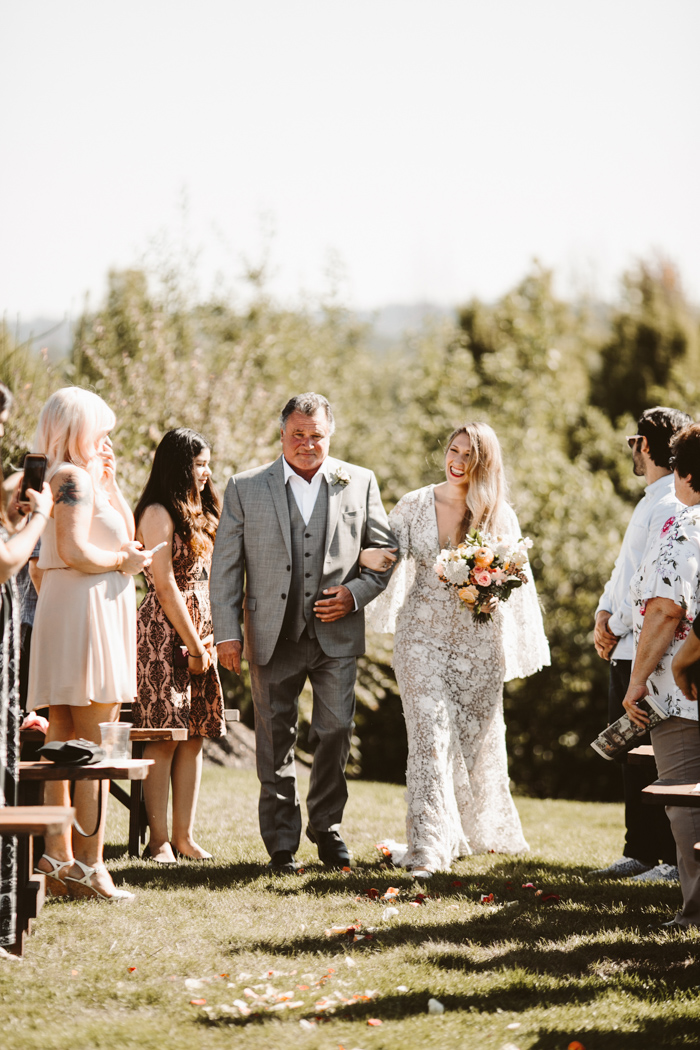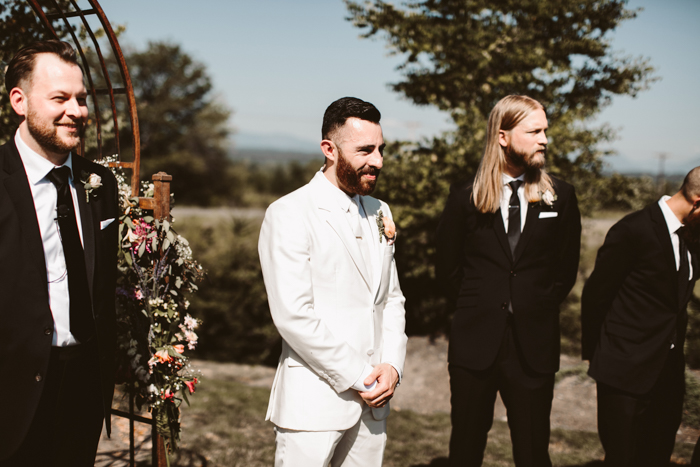 From the bride: The most memorable parts of our day were looking into Nate's eye's and reciting our vows, listening to the speeches from our loved ones, and our first dance. Really, every moment was pretty amazing!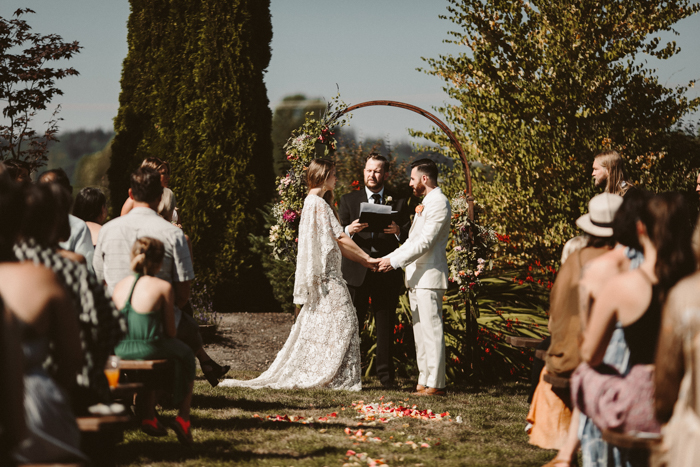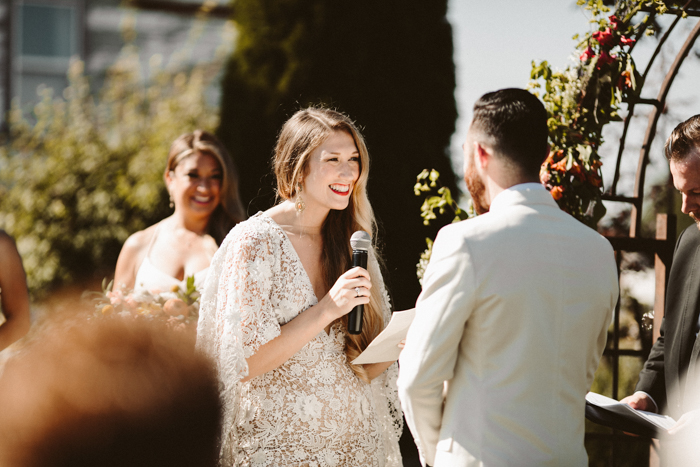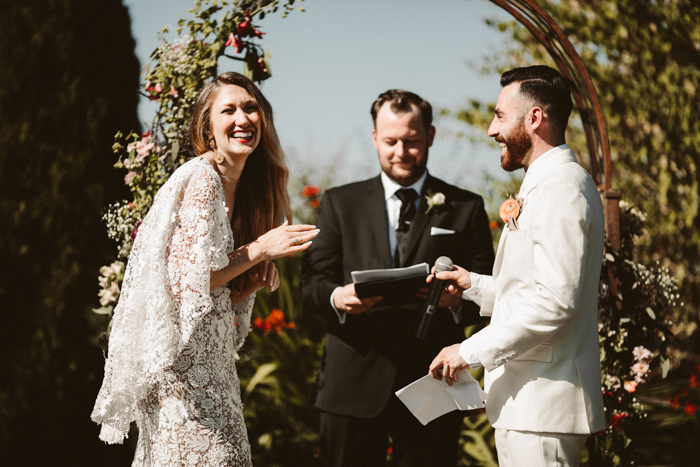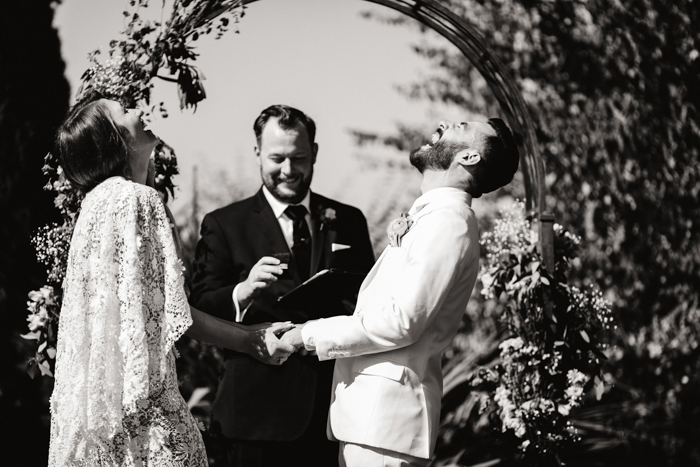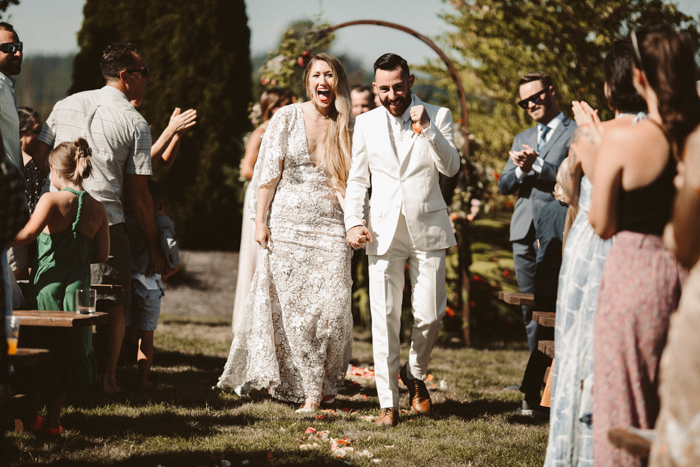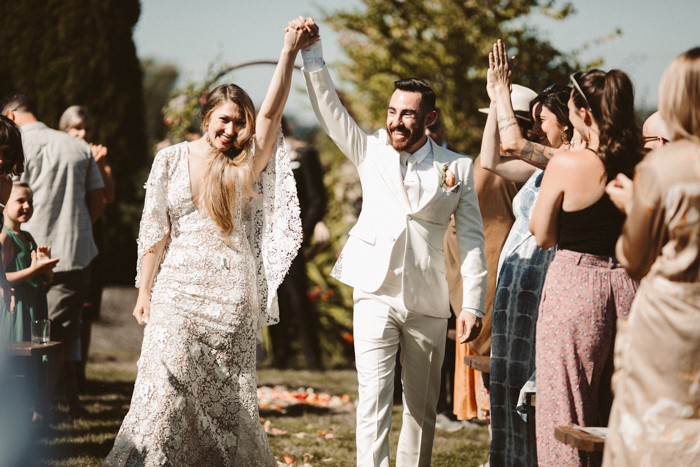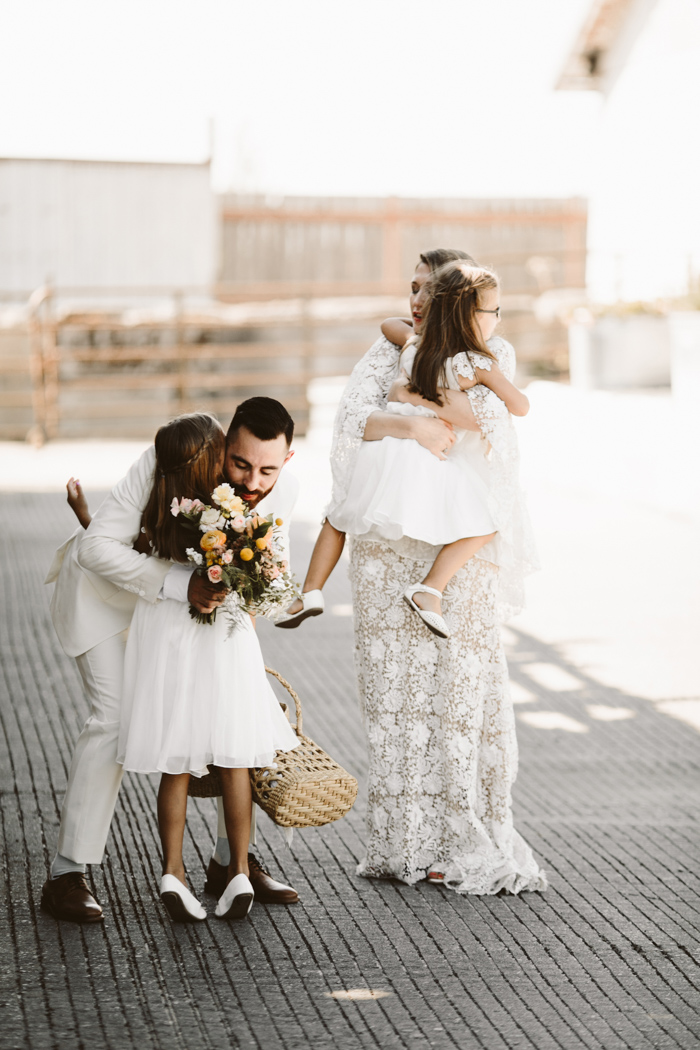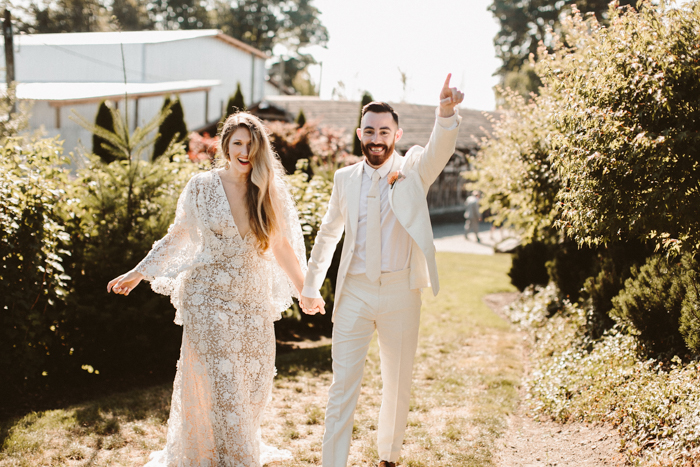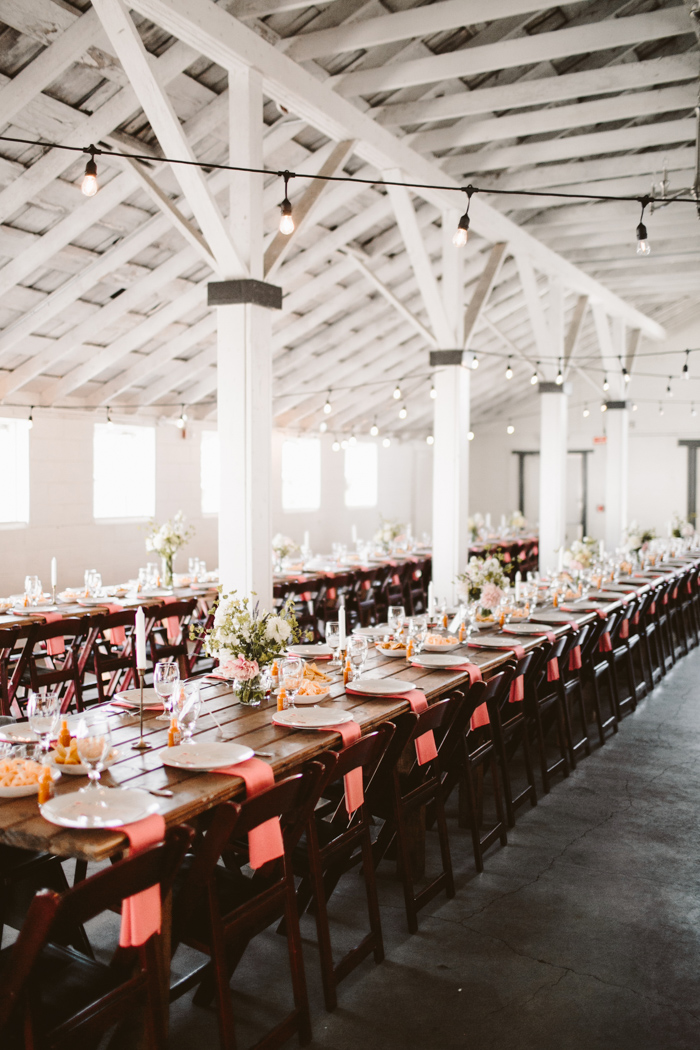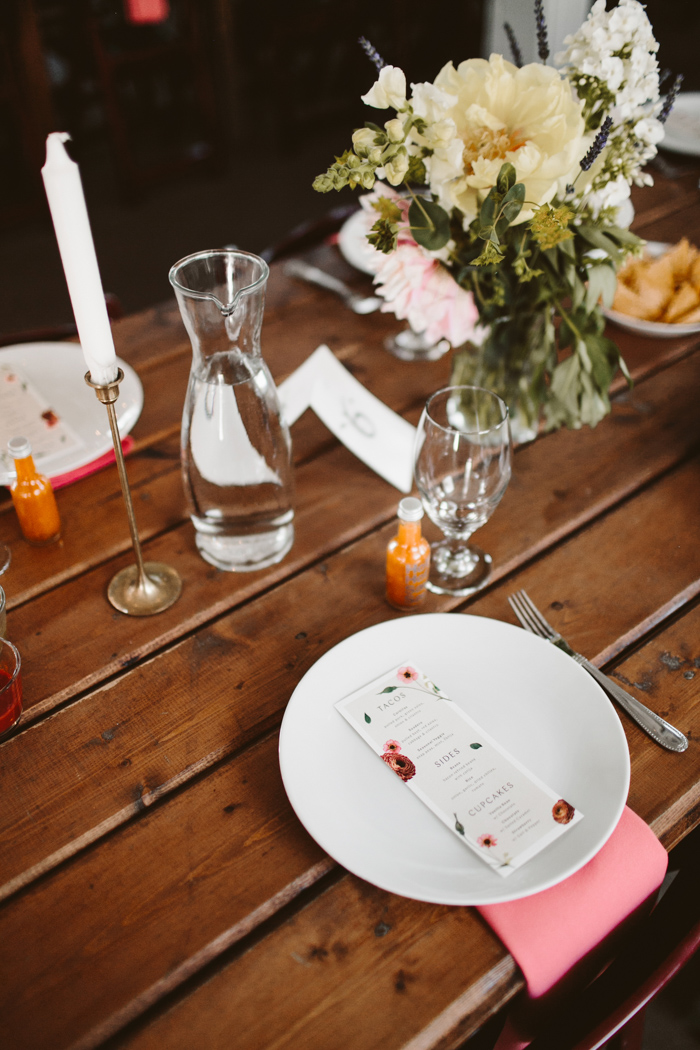 From the couple: We gave our guests personalized Hot Hot Sauce Sauce that our friend — and officiant — makes. We thought it an appropriate gift, especially since we had Neon Taco for the dinner! We also gifted two albums I created from two different bands, and Mandy made newspapers that told the story of us and our friends and family.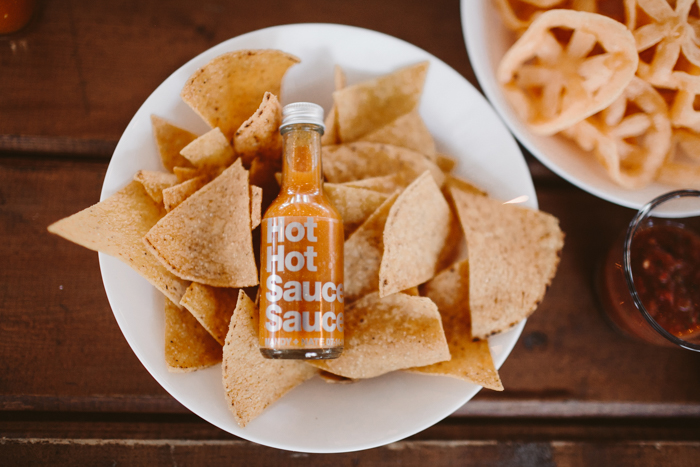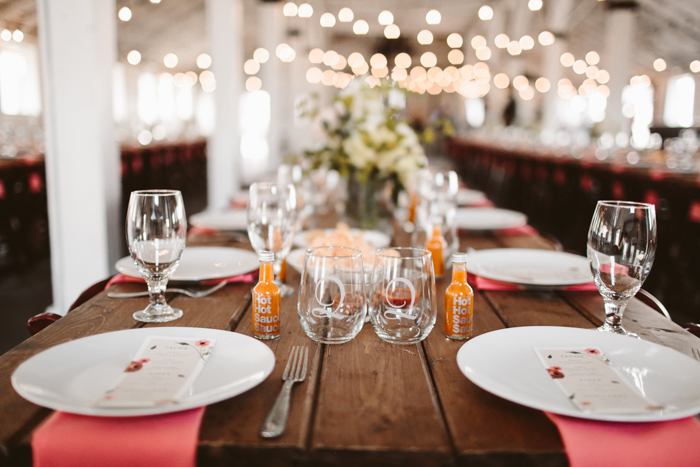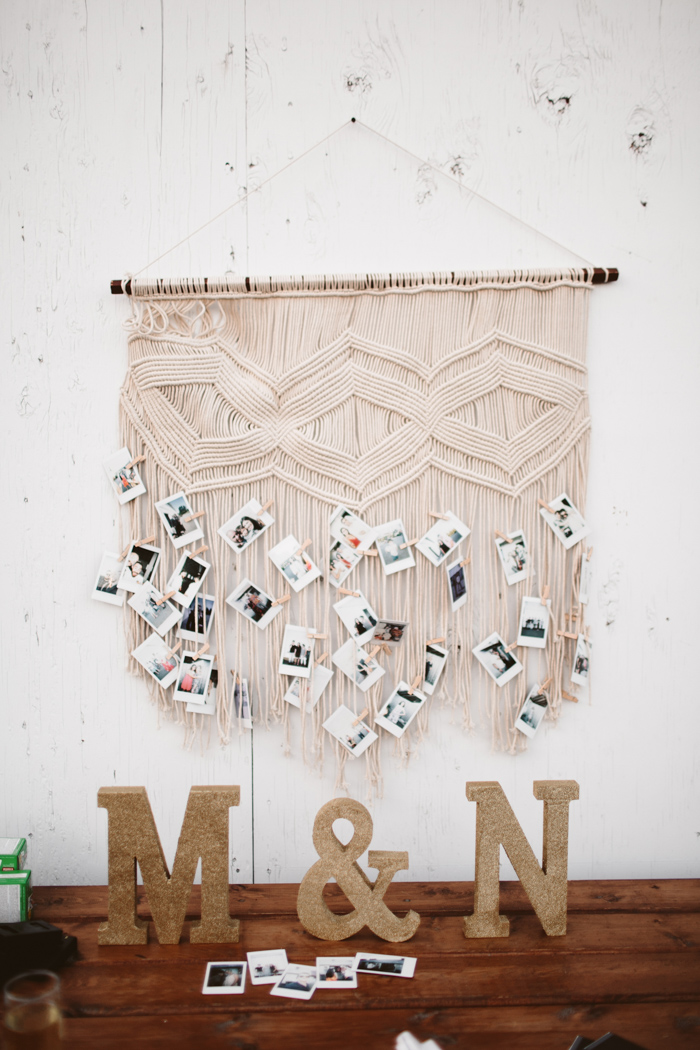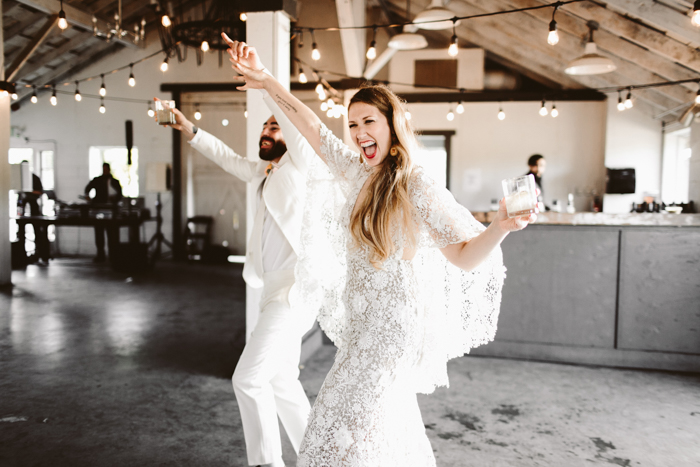 Processional – "Summertime" by Louis Armstrong & Ella Fitzgerald
Bride's Entrance – "Teardrop" by José González
Recessional – "Cruisin'" by D'Angelo
First Dance – "Nothing Can Change This Love" by Sam Cooke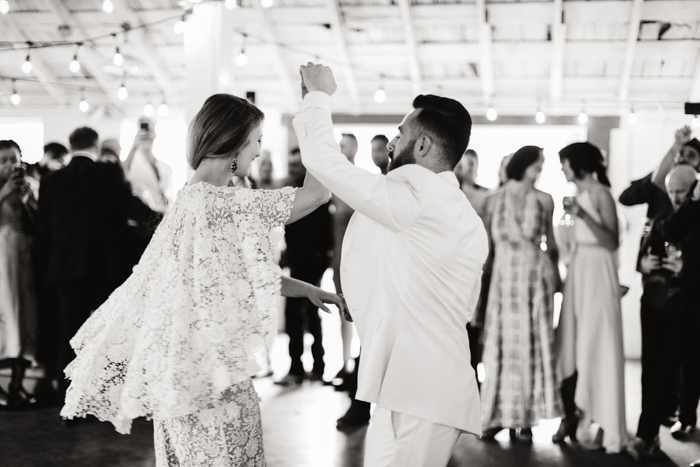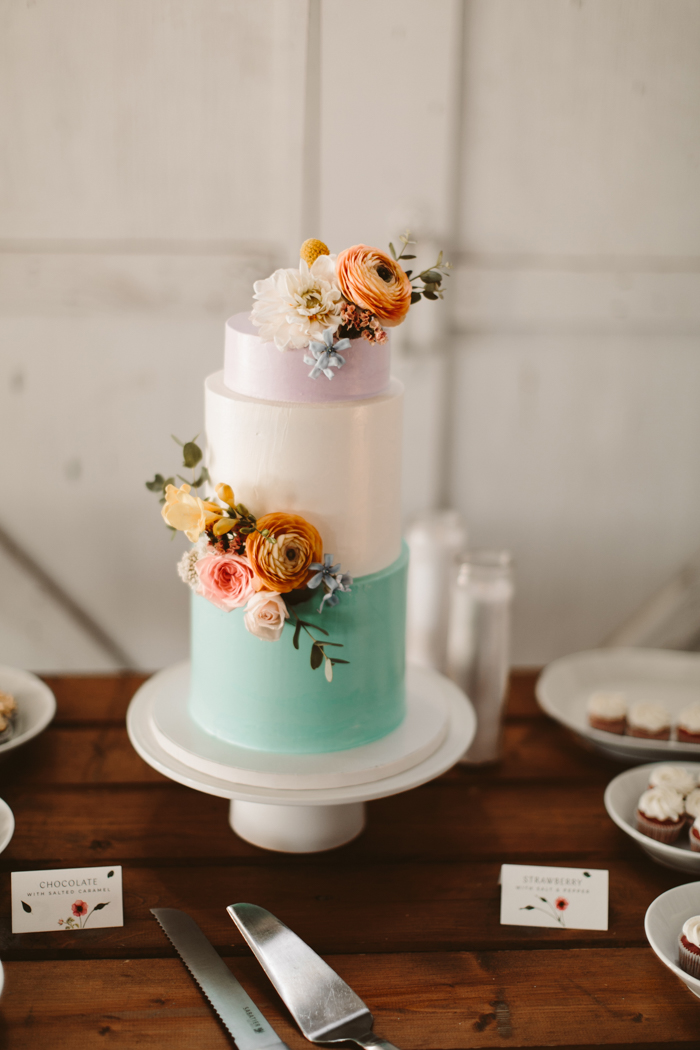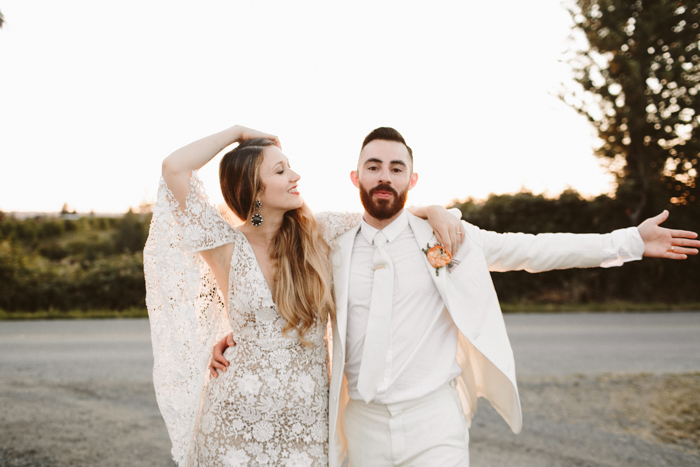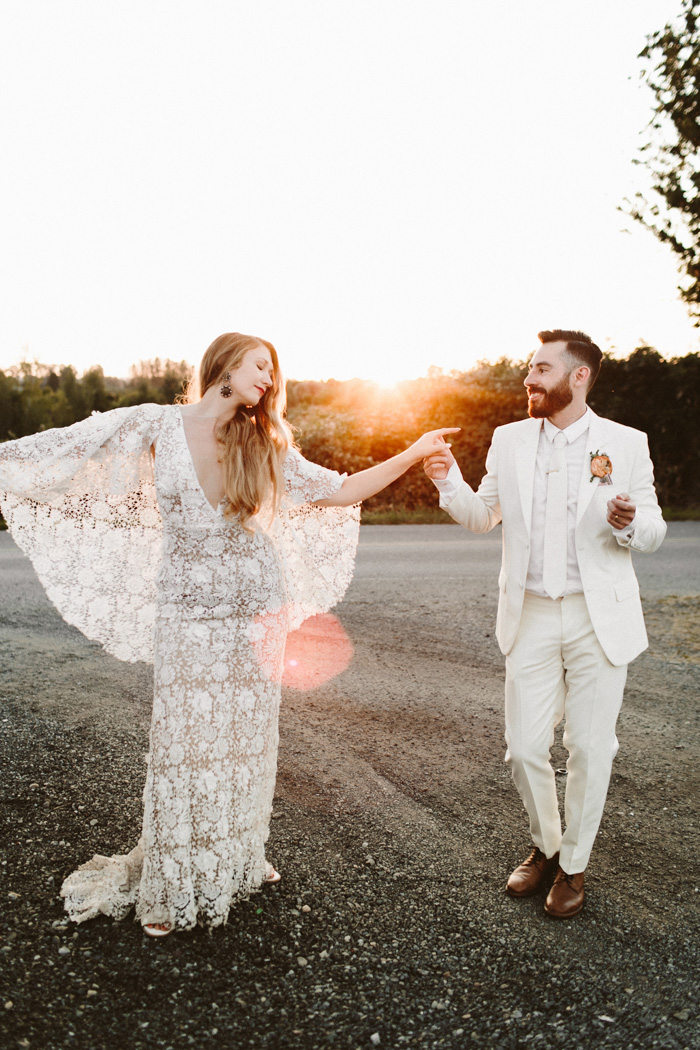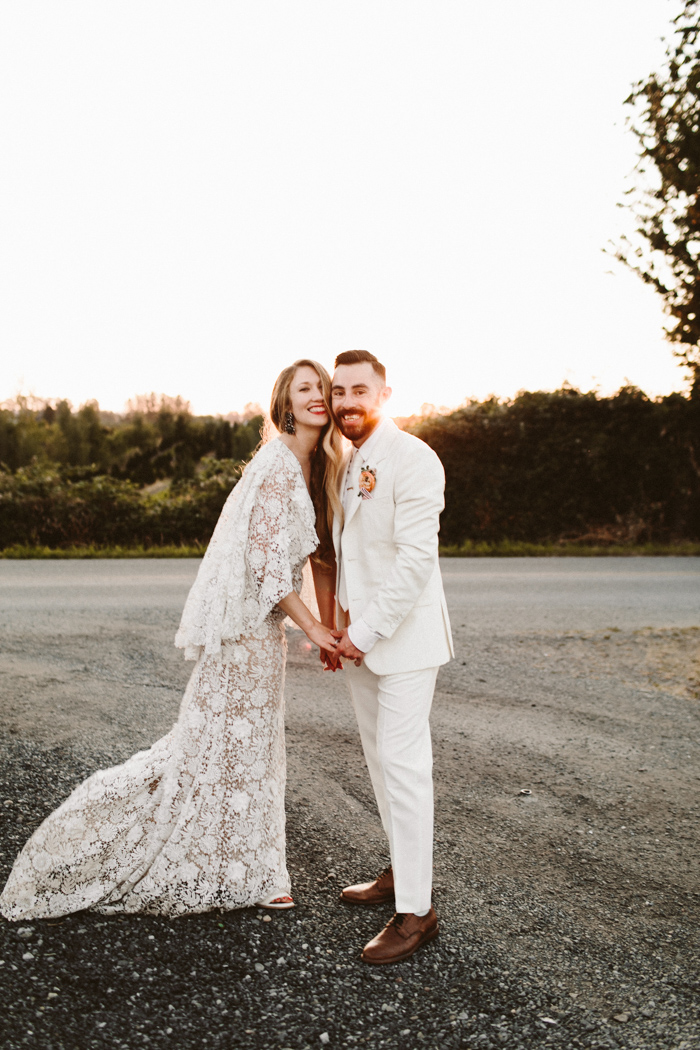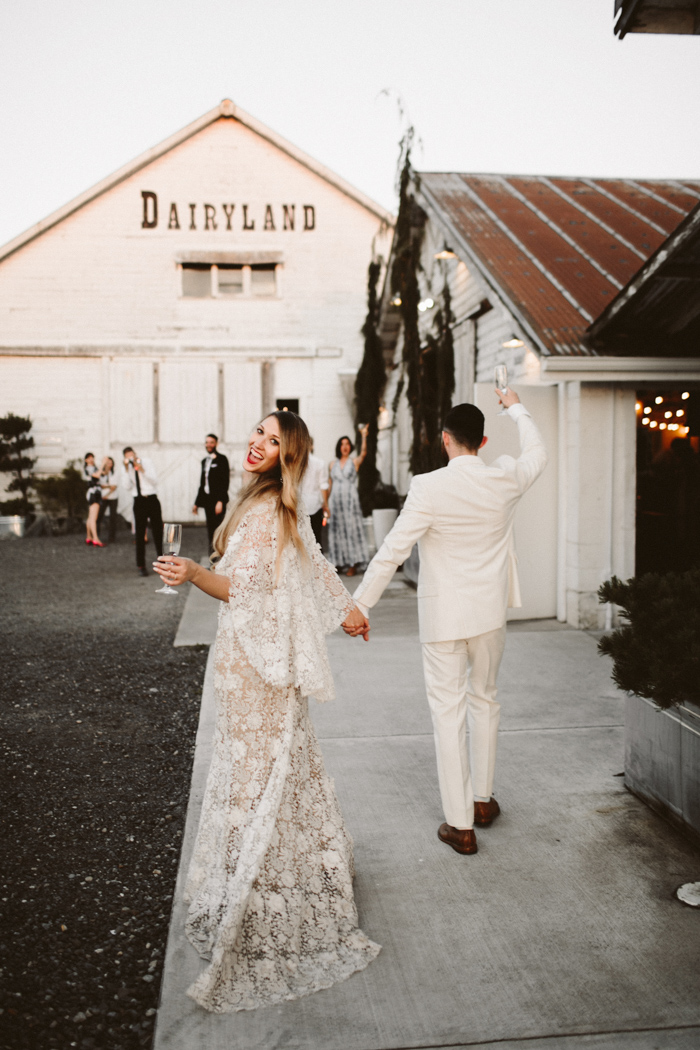 Congratulations to Mandy and Nate, and a huge thanks to Allison Harp Photography for sharing this lovely Dairyland wedding with Junebug! For more chic wedding inspiration, you have to see this chic and free-spirited desert wedding at 29 Palms Inn!