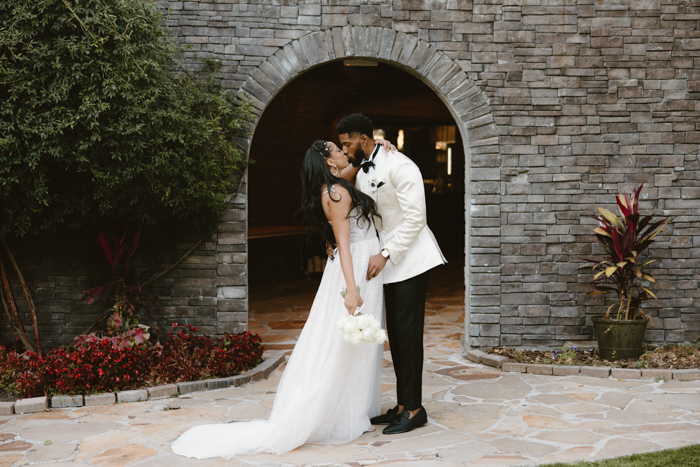 The couple's vision was "date night doubling as a wedding," and their vendor team definitely understood the assignment. With the help of wedding planner Bri Williams Events, Alex and Marcus created a sophisticated celebration that's proof nothing–not even a hurricane–can get in the way of true love.
Due to Hurricane Ian, the couple was forced to move their nuptial inside at the last minute, and the original wedding design had to be completely reimagined. Sticking with the timeless black-and-white color palette, they transformed the Piedmont Room into an enchanting indoor venue. They dressed the historic 1920s space with dramatic drapery, a runway-style aisle, and monochromatic florals by Navy & Jay—completely outshining their "plan A."
Photographer McKenzie McNeil captured all the unique details that made this celebration one for the books. We're talking about everything from the jaw-dropping florals to the bride's three epic outfit changes. And after one glimpse of these inspo-rich images, we guarantee that any fear you had of bad weather on your big day will be cured.
The Couple:
Alex and Marcus
The Wedding:
Atlanta, Georgia, United States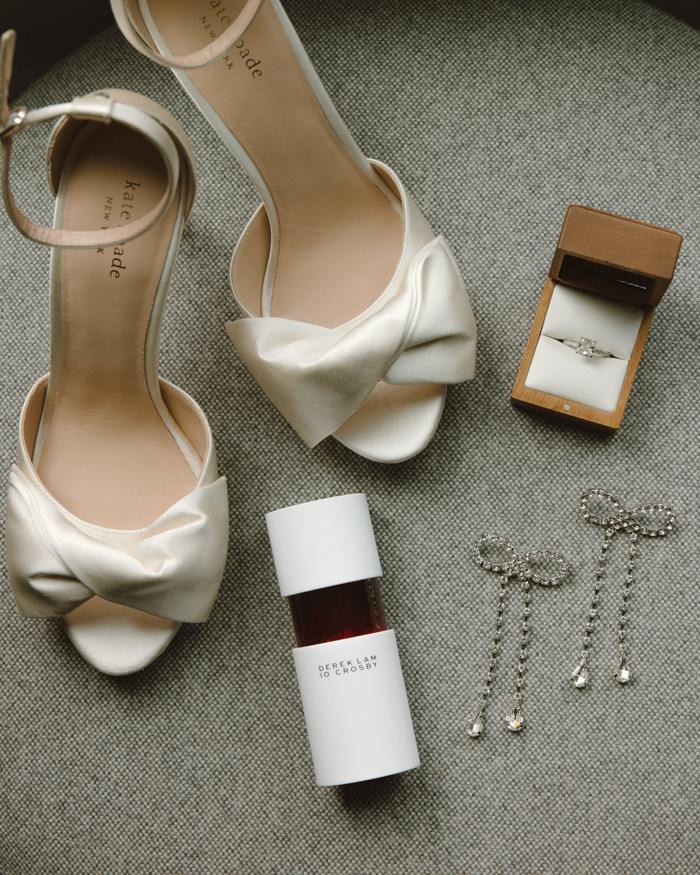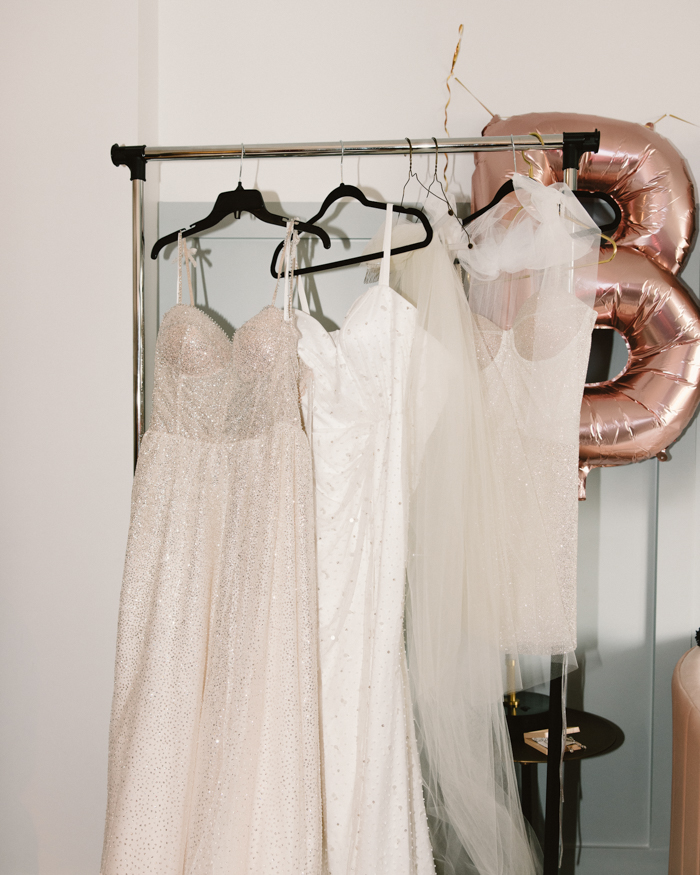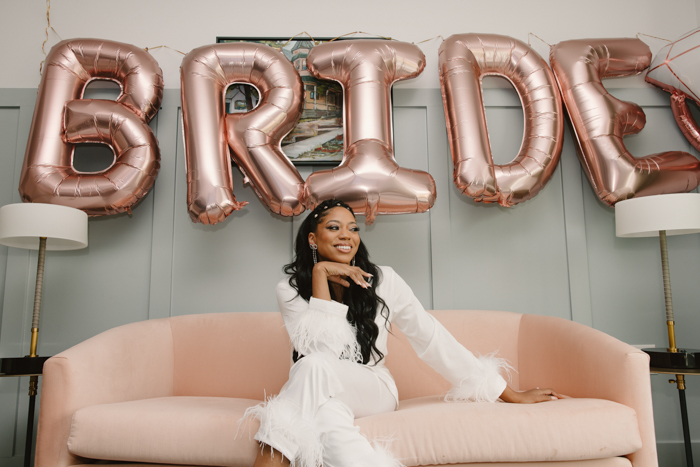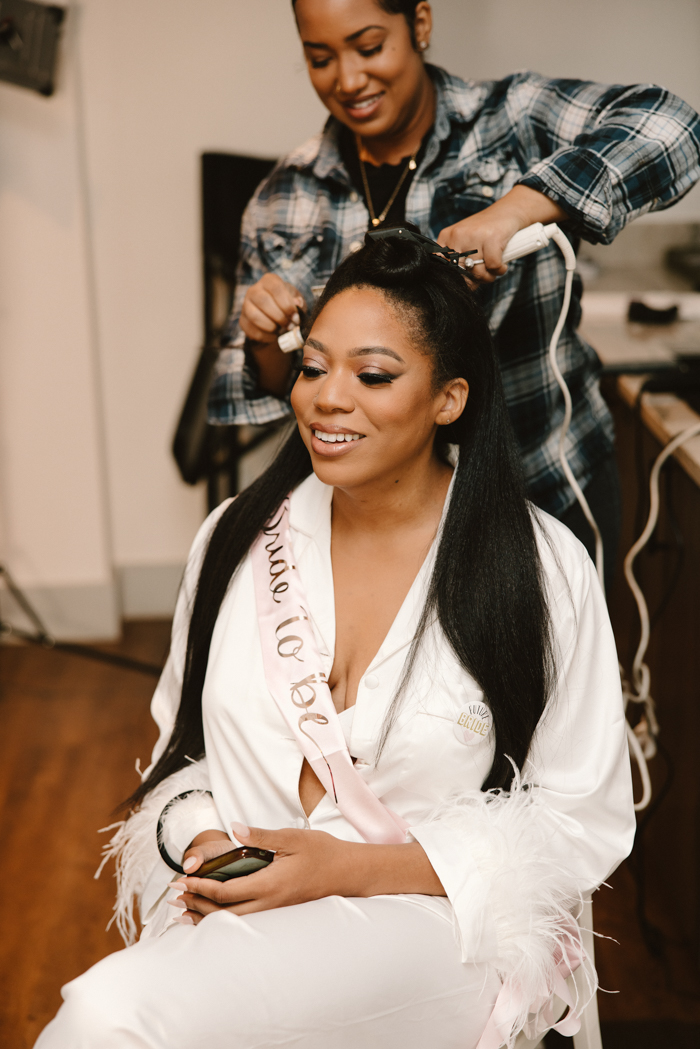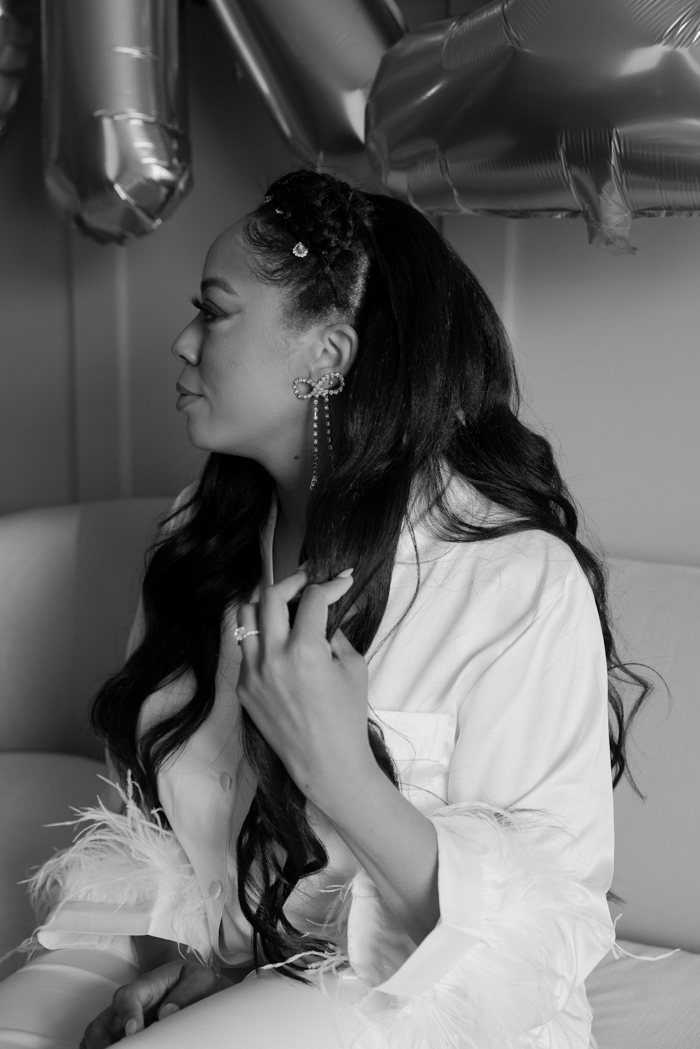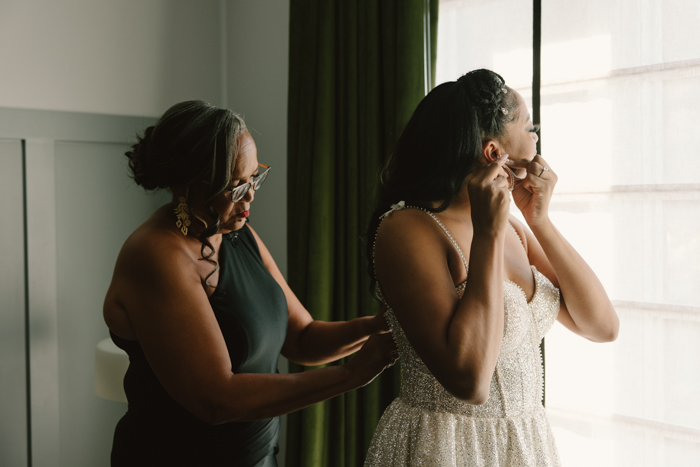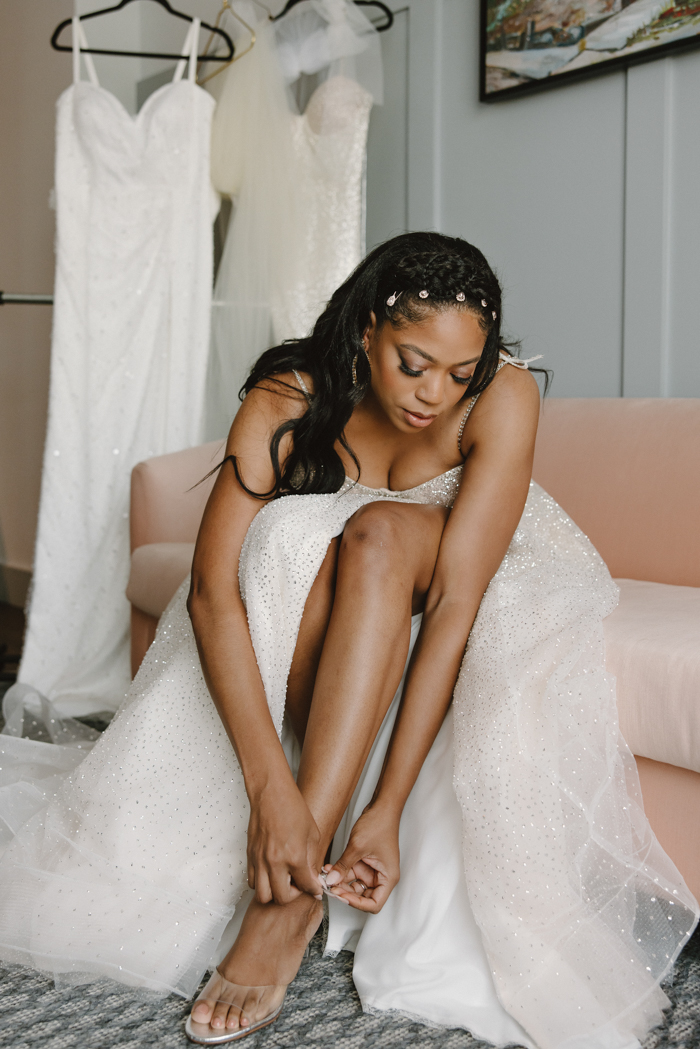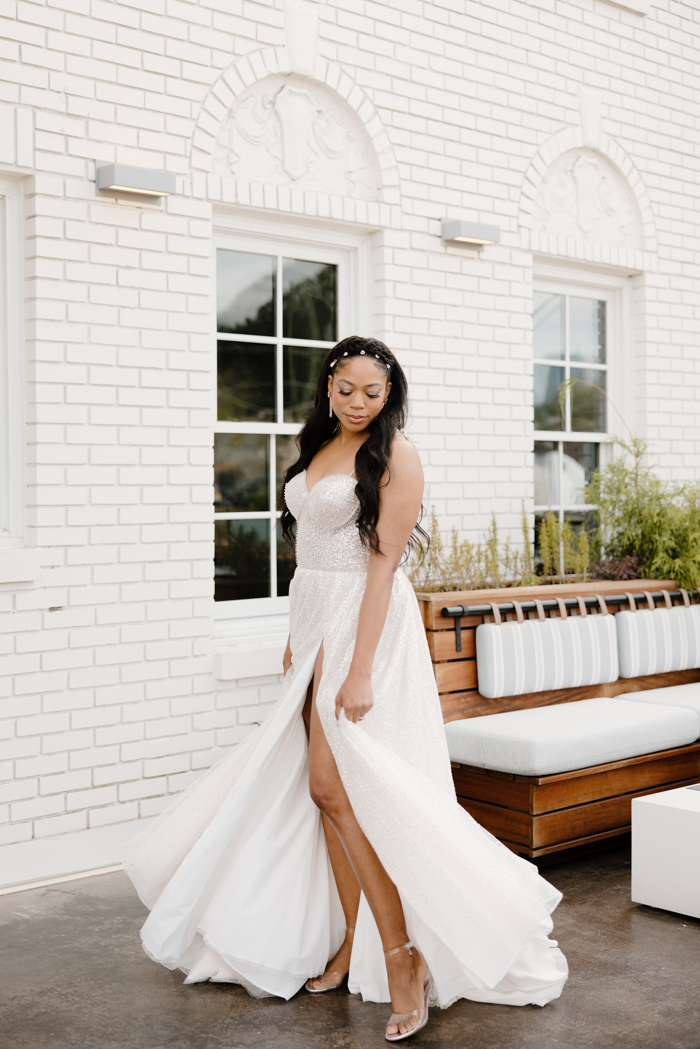 Unique Ideas The Couple's Most Proud Of At Their Piedmont Room Wedding
We are really proud of the small details we included in the wedding. The runway aisle was a fresh idea that we hadn't seen done too many times, and it really highlighted the ceremony space. As food lovers, we knew that a standard dinner wasn't us. Instead of a traditional sit-down meal, we chose to have four different food stations (ranging from southern favorites to a sushi station), a dessert grazing table, and a macaron display.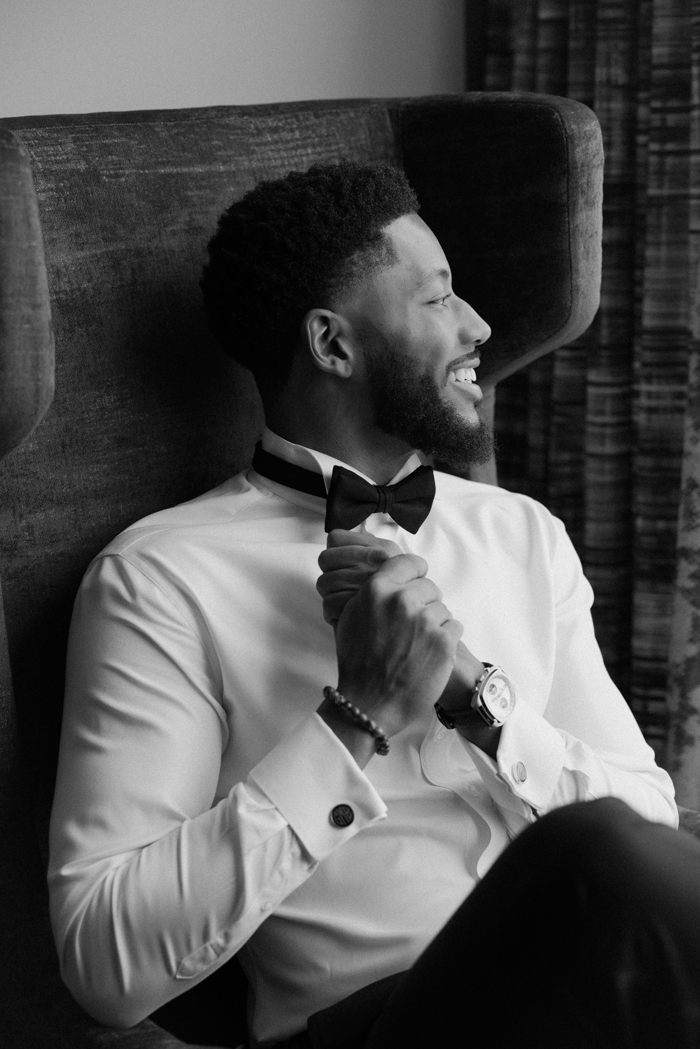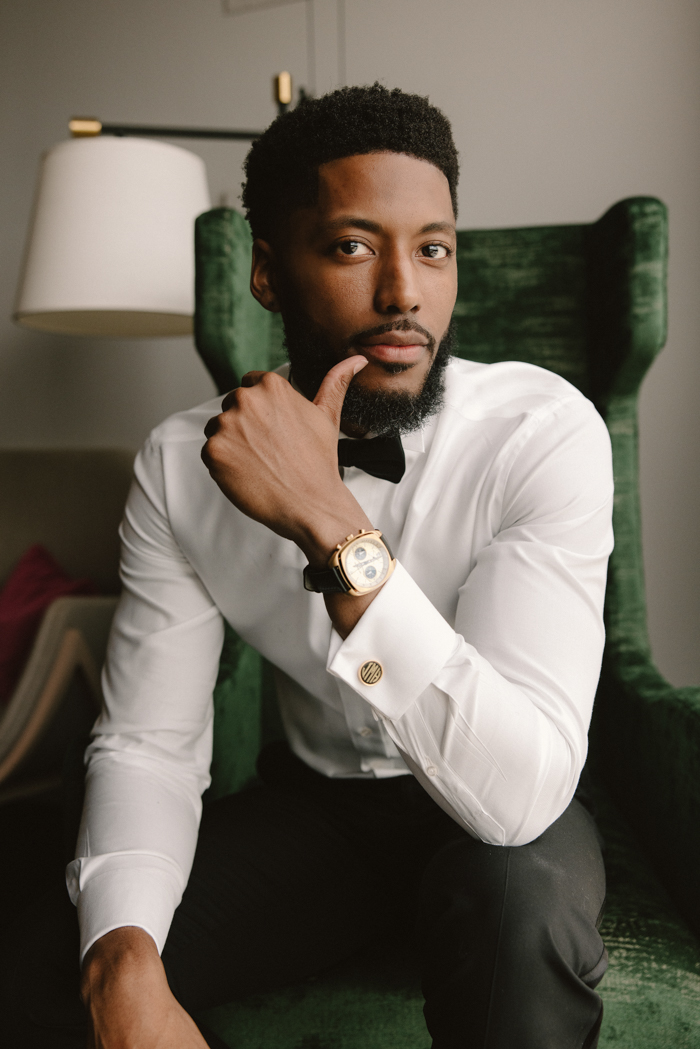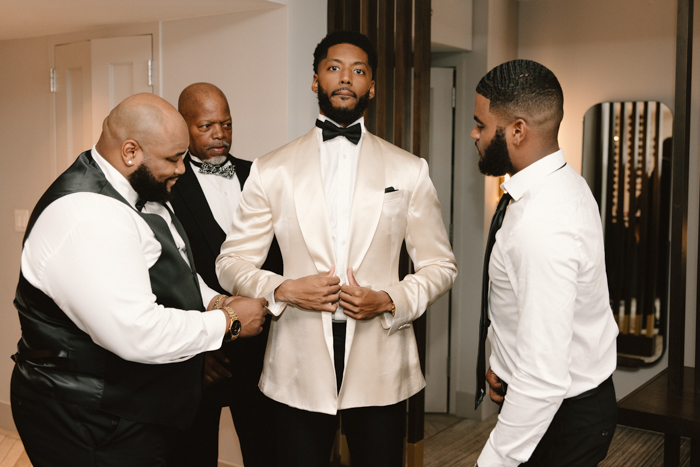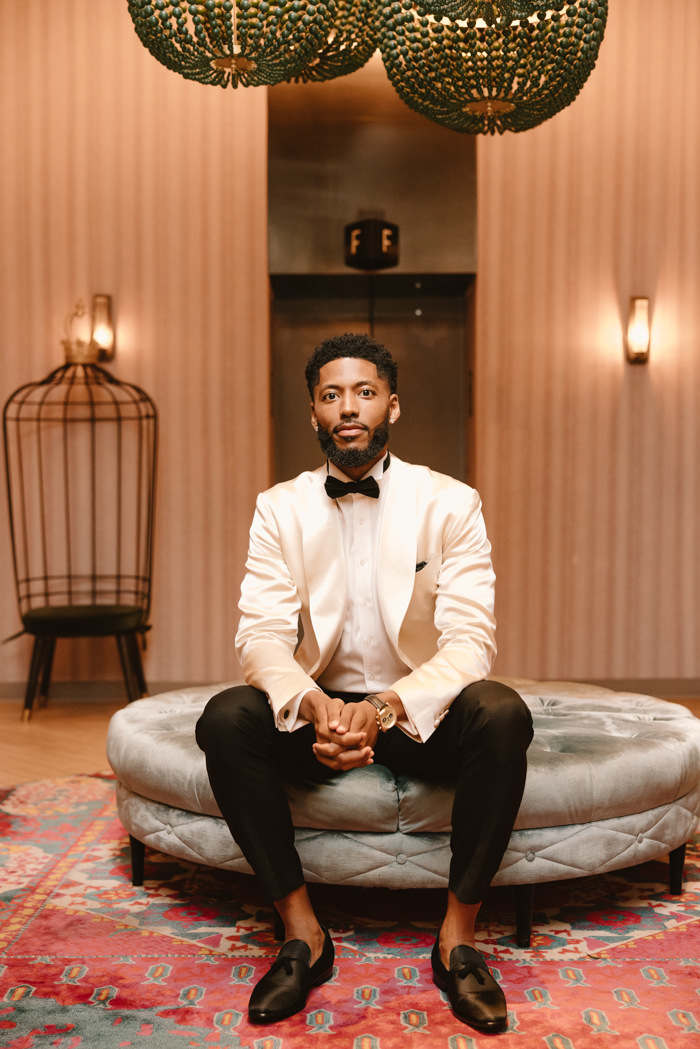 A Memorable Walk Down The Aisle Full of Cheering
The most memorable part of our day was walking down the aisle. We had decided against doing a first look, so the anticipation of seeing each other really heightened the moment. We also decided to arrange guest seating to create a runway, which helped create an atmosphere of excitement among our guests. When Marcus walked down the aisle, guests began to cheer. The cheering continued as our parents, MOH, and best man walked down the aisle. We chose Godspeed by James Blake as our "down the aisle" song. When the song began to play, and we were finally able to see each other, a wave of emotion hit both of us. We couldn't take our eyes off each other. One of the best moments of our lives.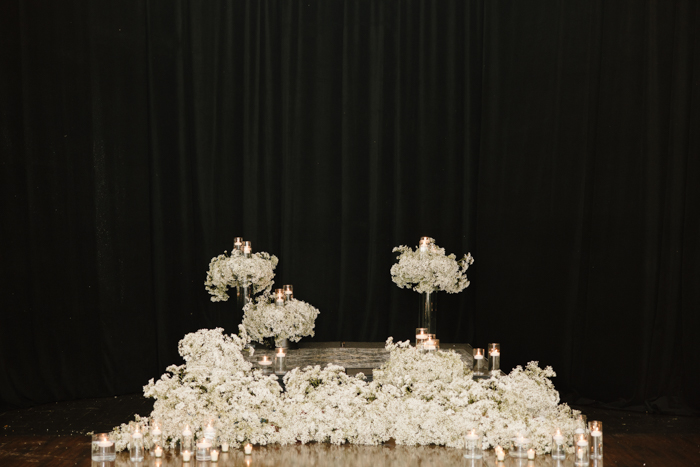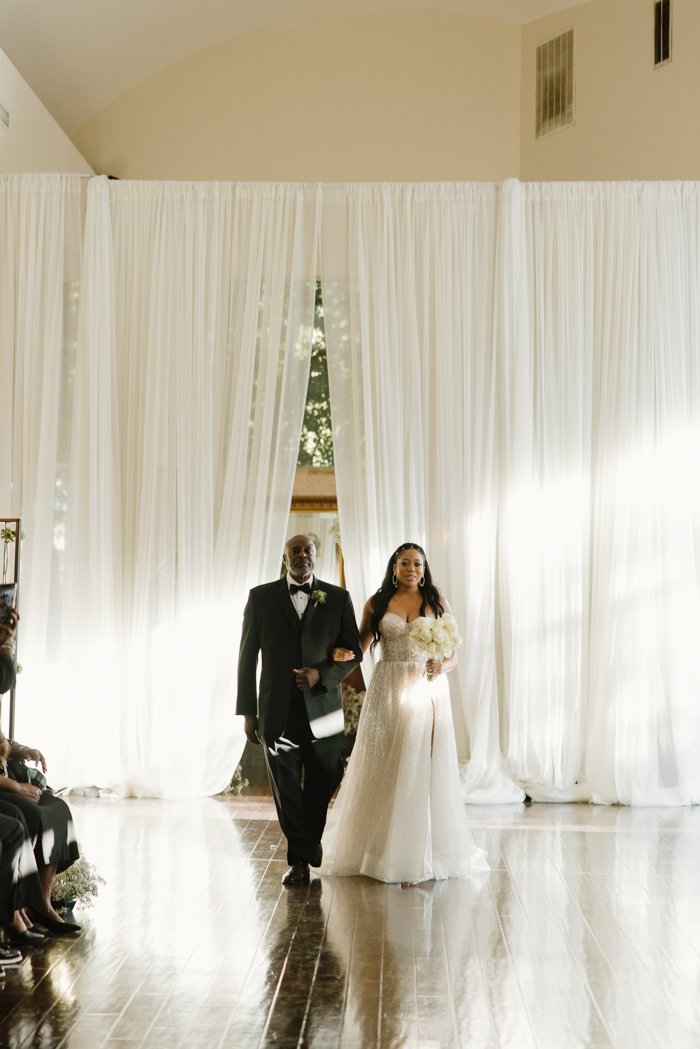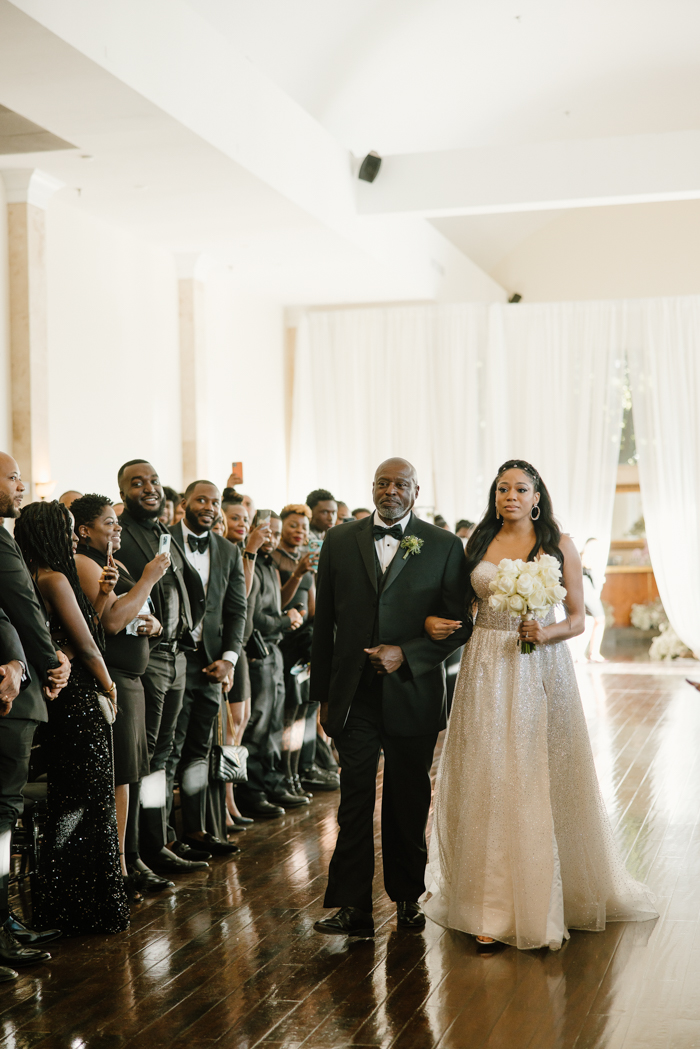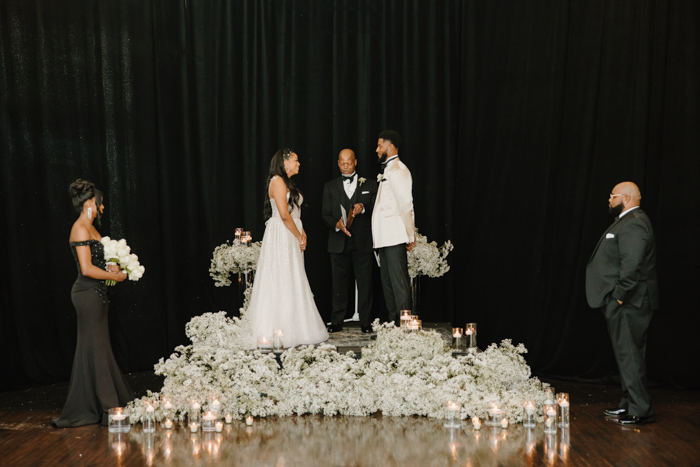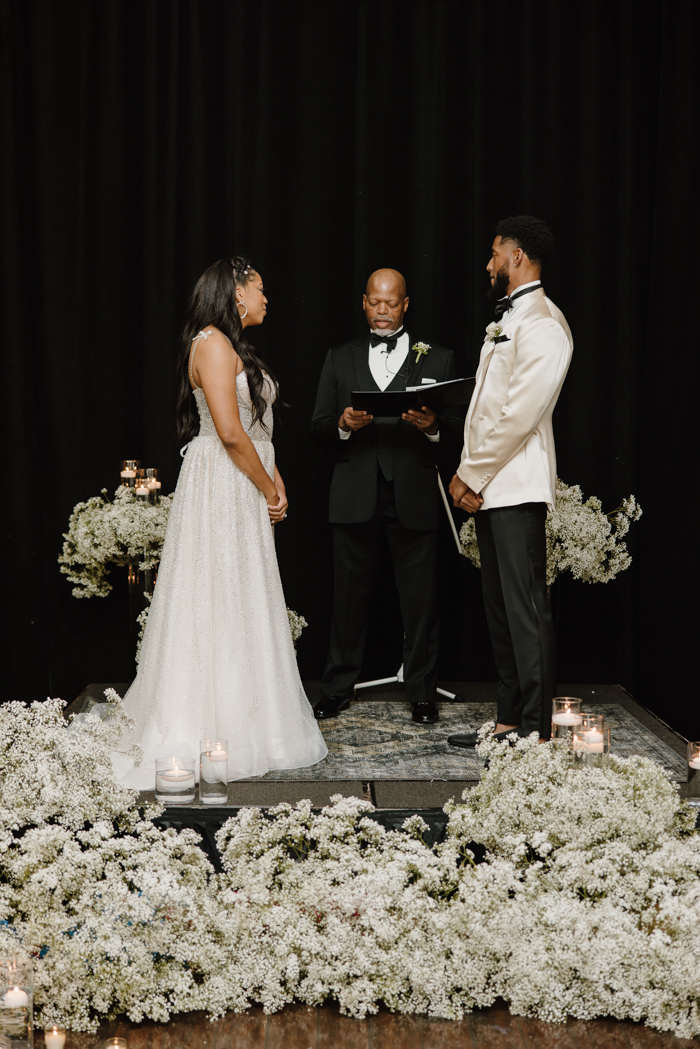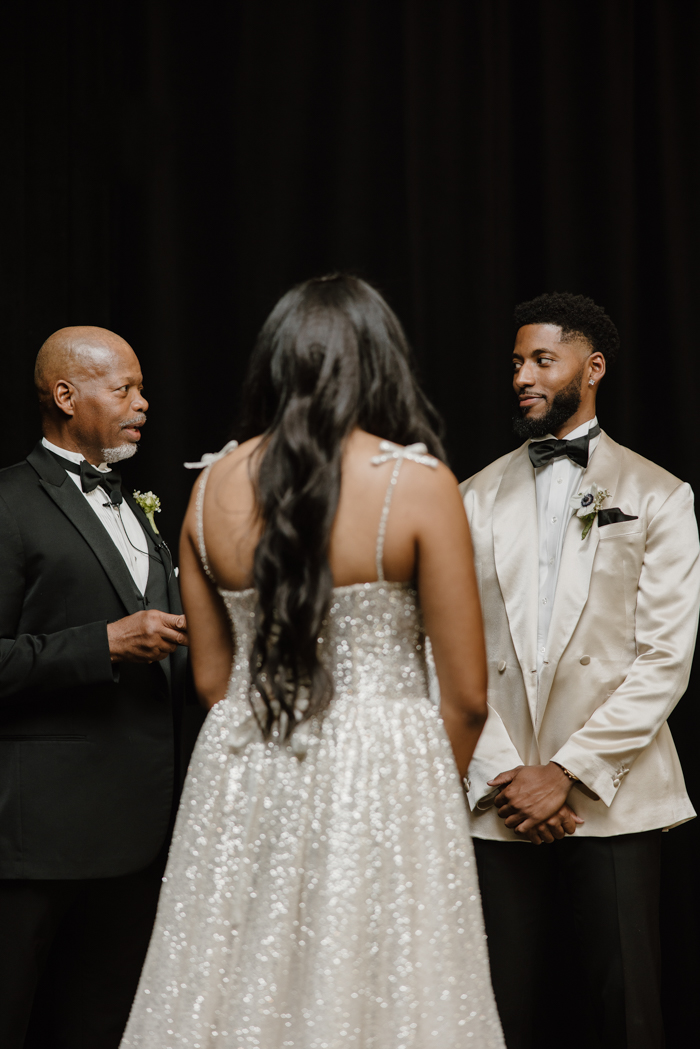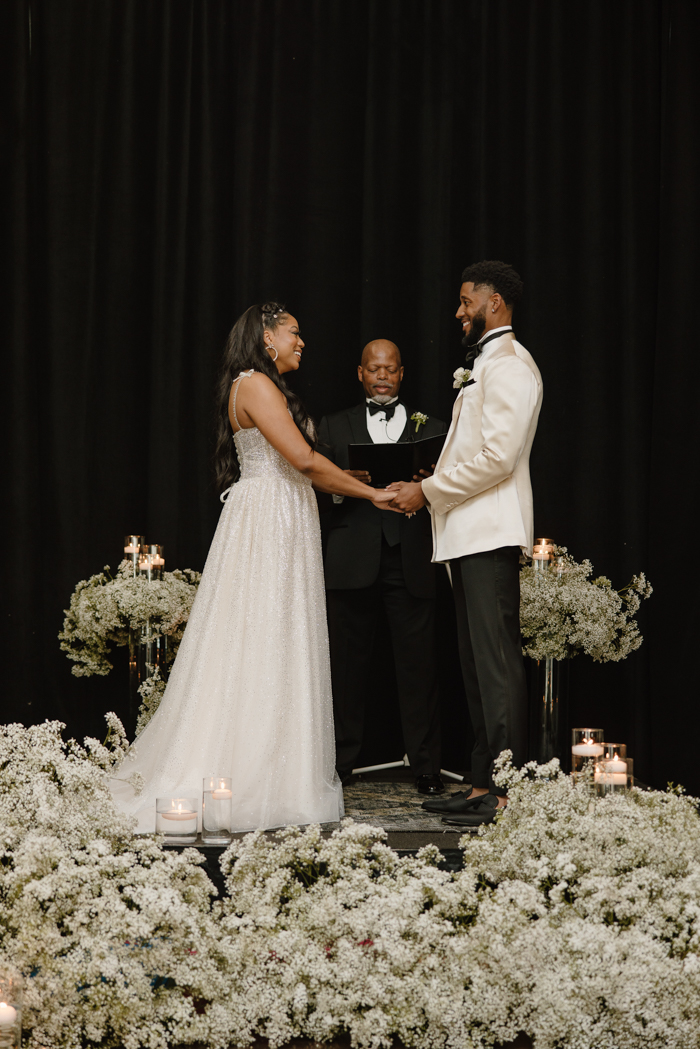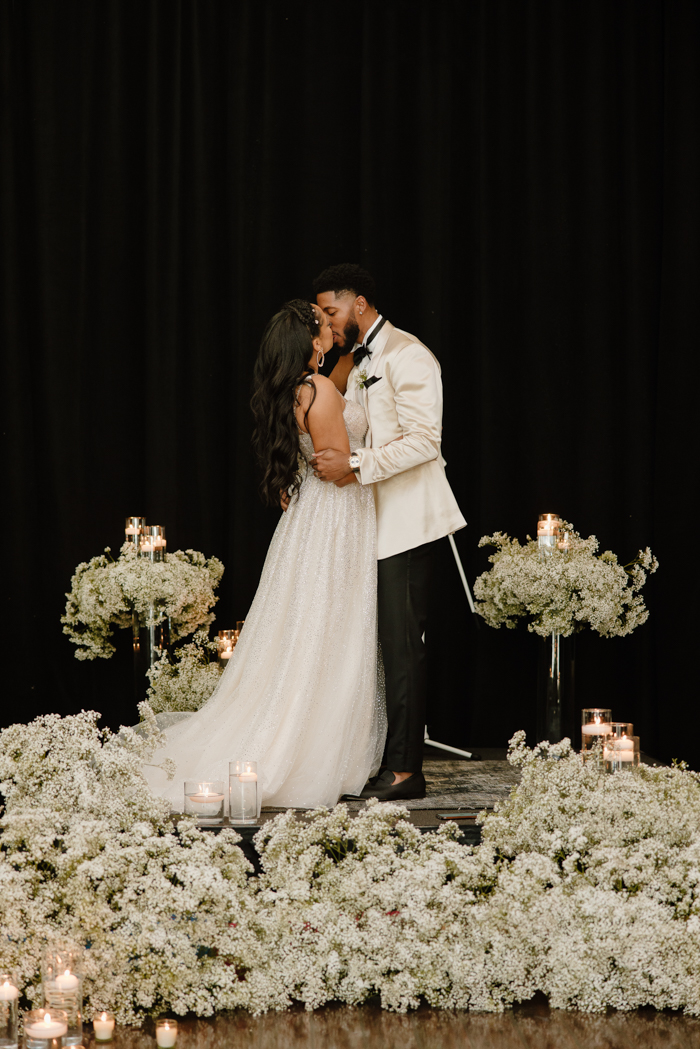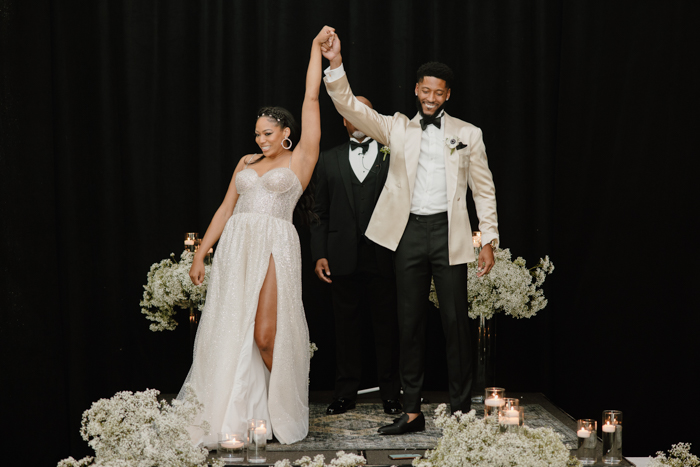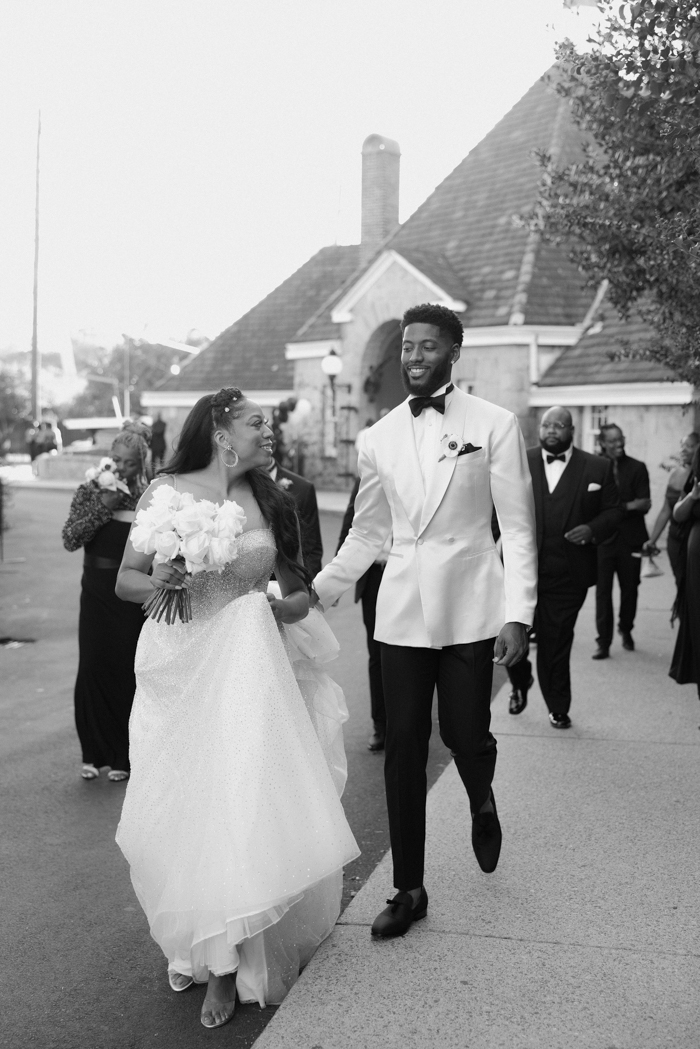 The Importance Of Hiring Trusted Vendors
Neither of us had planned so much as a birthday party before our wedding. With that in mind, we knew that we wanted trusted vendors we could rely on to not only execute our vision but make the planning process painless and stress-free. In order to achieve that, the first step is hiring vendors who have demonstrated that they can achieve your aesthetic. They don't have to have previously worked on the wedding of your dreams, but they should consistently produce work you are a fan of. Remember to be thorough, as you are trusting them with one of the most important days of your life.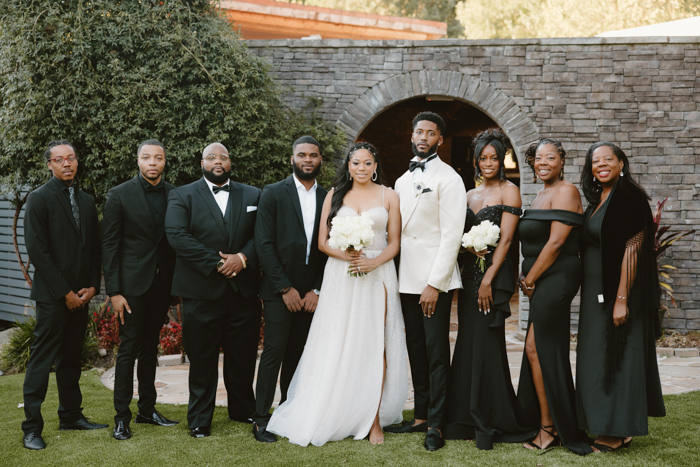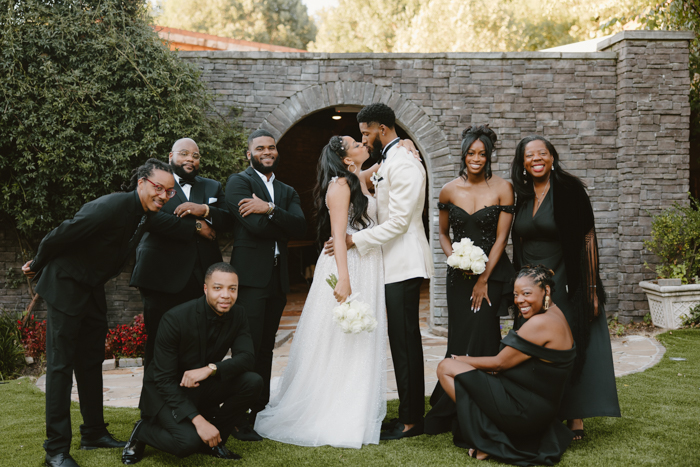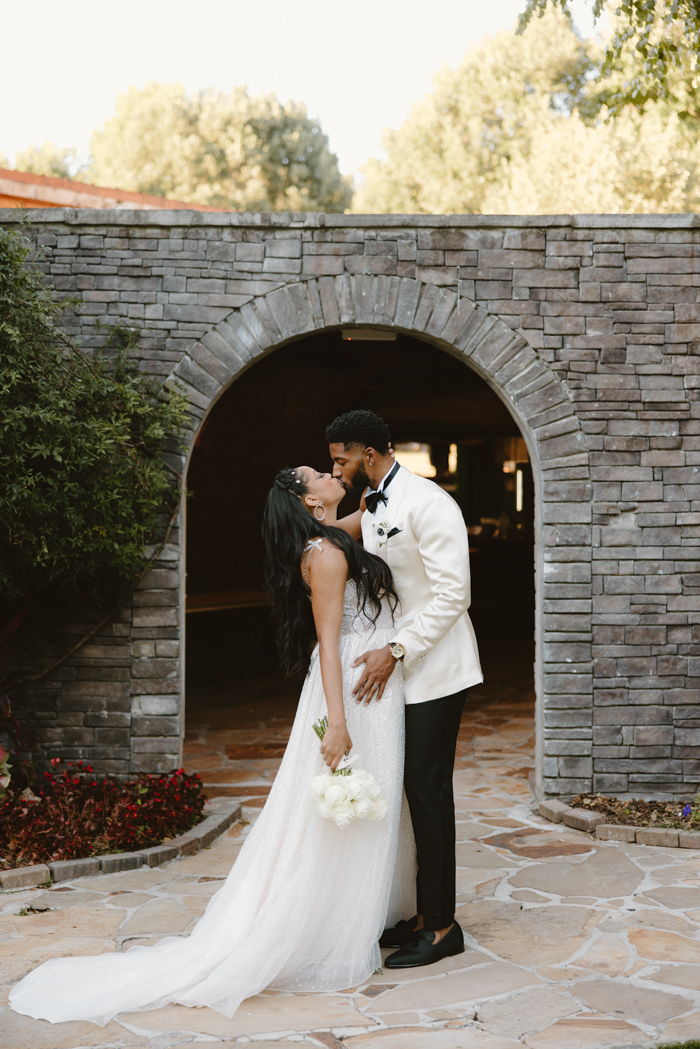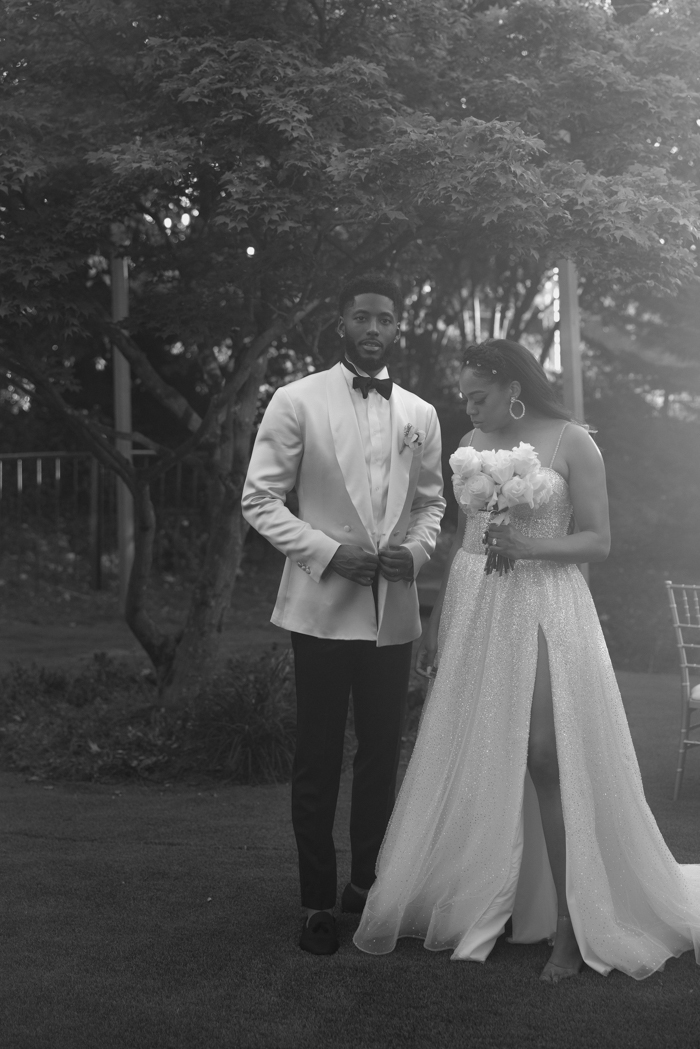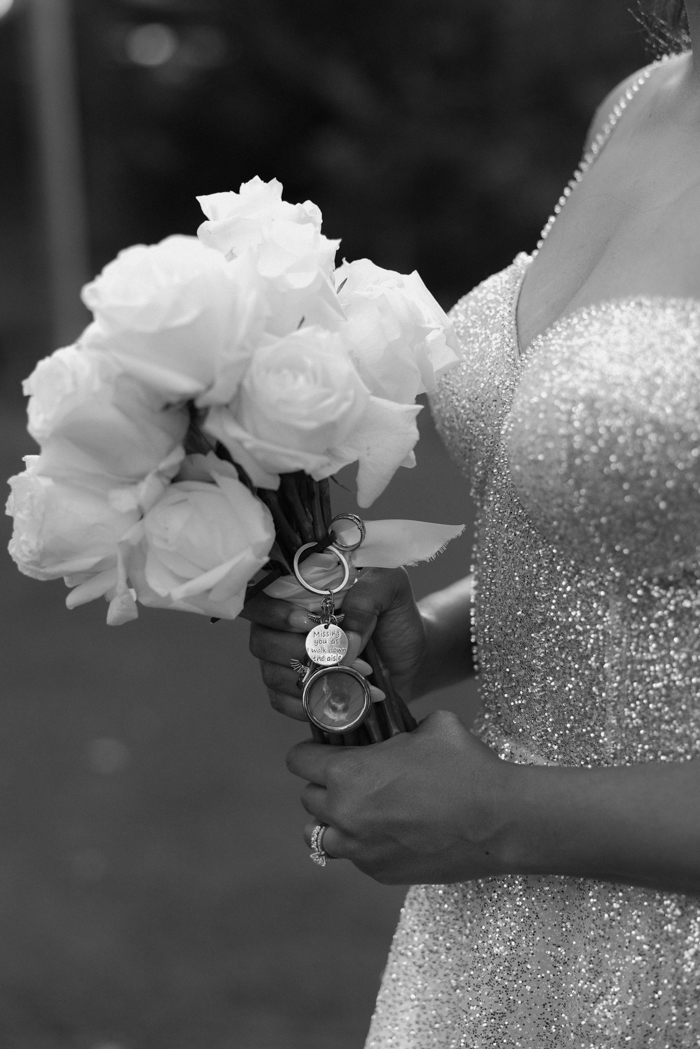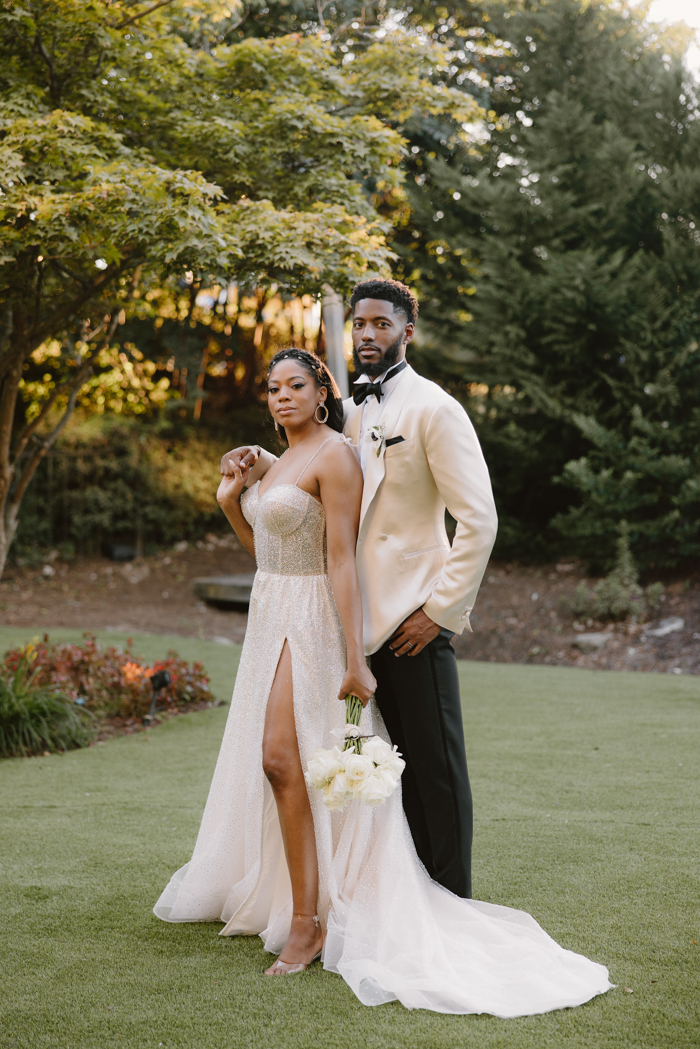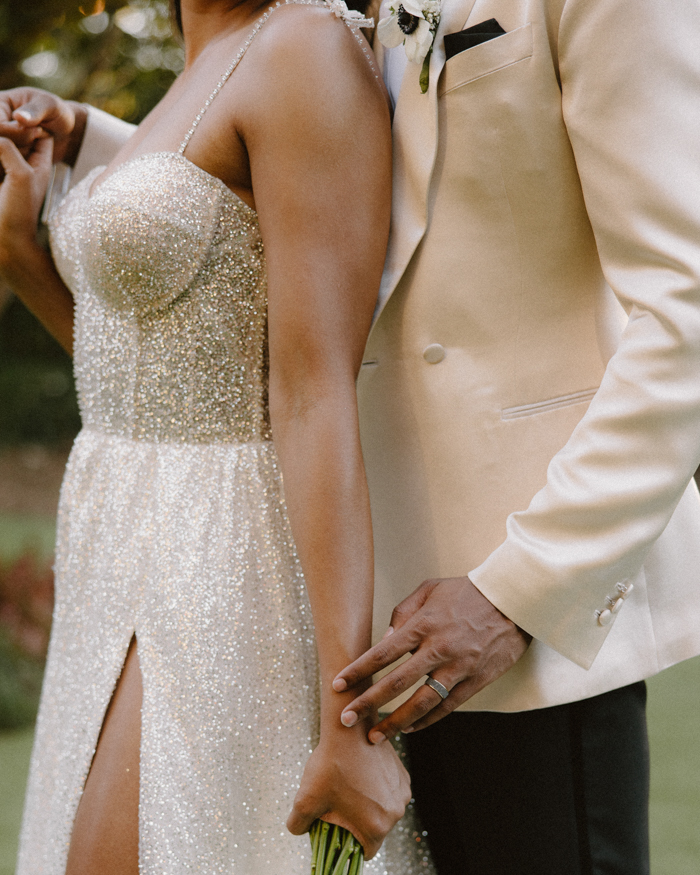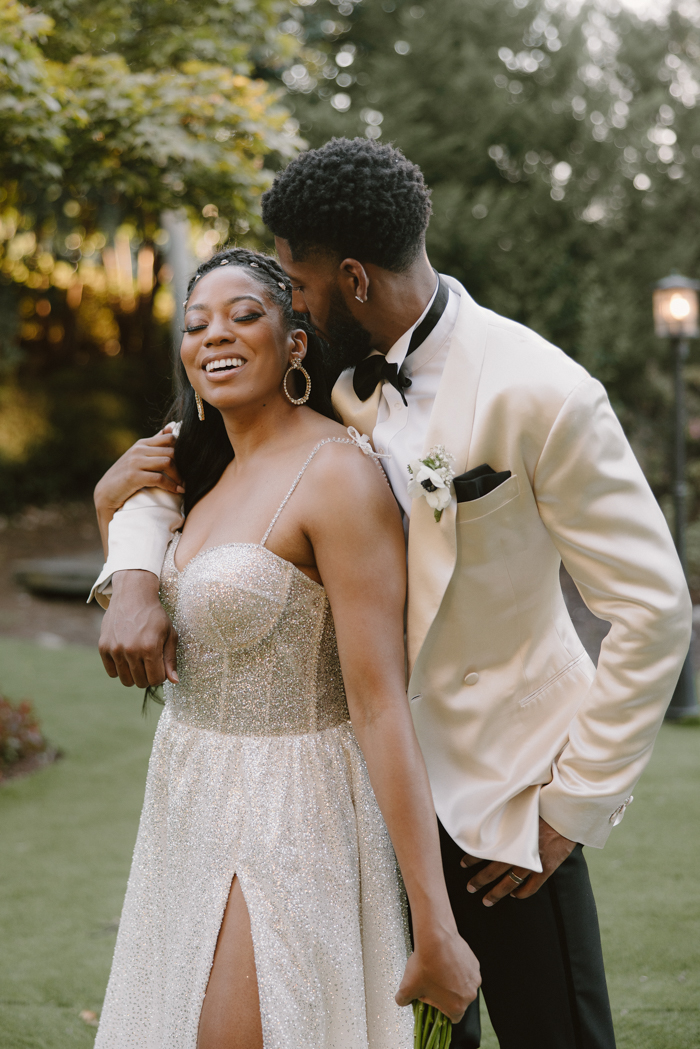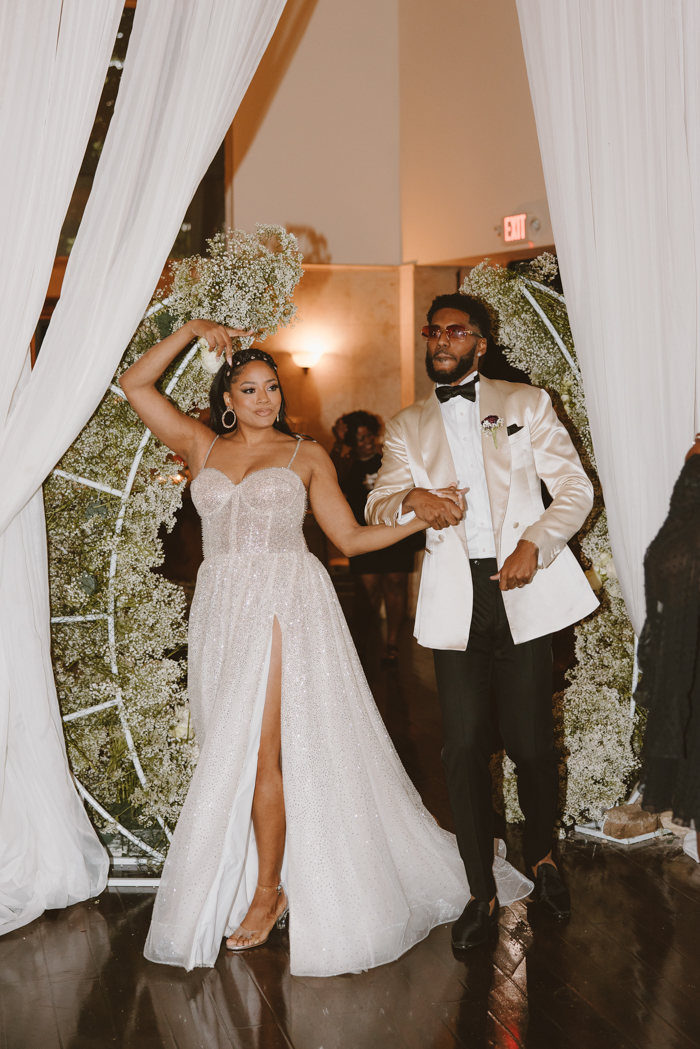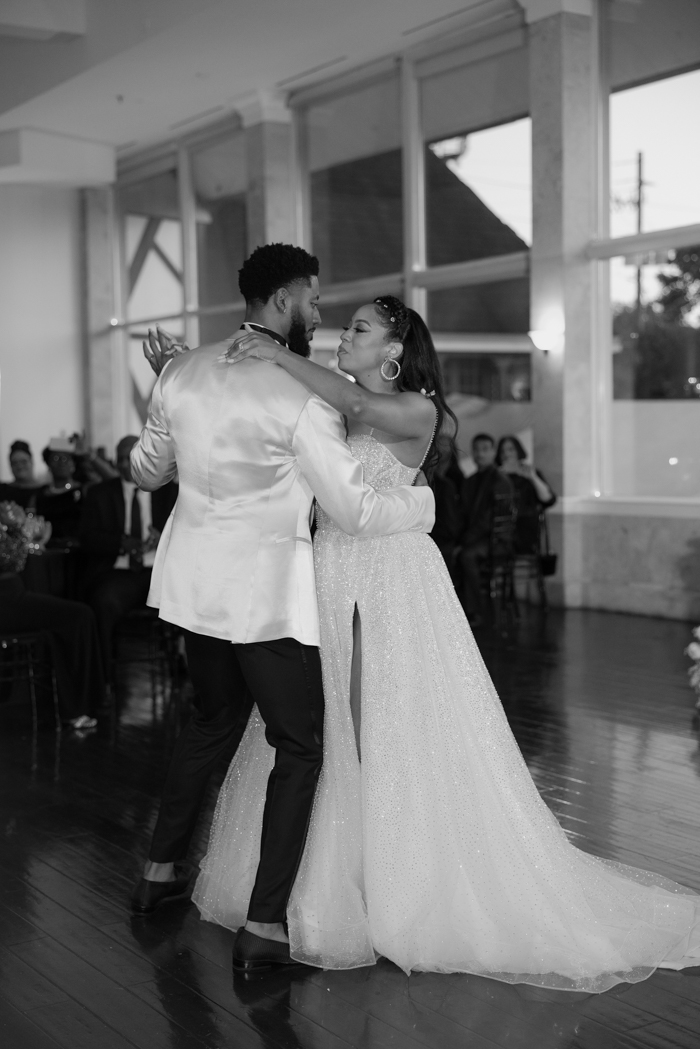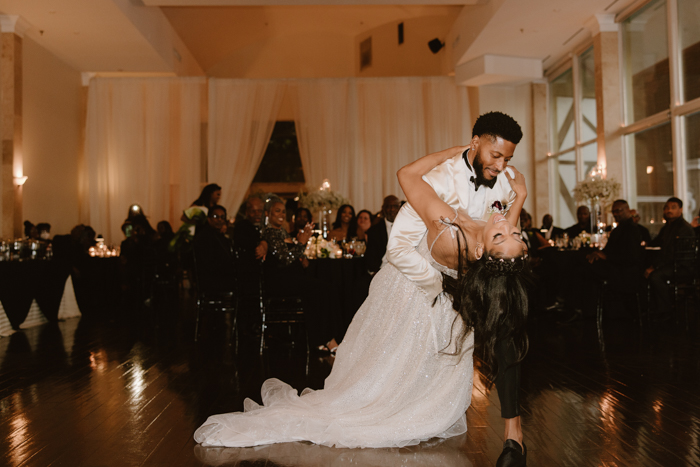 Working With Their Photographer and Videographer at Their Piedmont Room Wedding
Our photographer McKenzie McNeil and videographer Jimmy Nugent were amazing to work with. We cannot sing their praises enough. Since we are both camera shy, the prospect of taking wedding and engagement pictures seemed daunting, but after our first session with them, we felt so at ease. On the wedding day, they both ended up feeling like extended members of the wedding party. They were able to wrangle family members into place and pose us for our portraits on a tight timeline, all while capturing beautiful moments without us even noticing. Also, on our first phone call, we expressed how much we love Super8 Film and flash film photography, though they didn't offer it at that time. By our wedding, they had managed to implement both services! We were ecstatic. After watching our wedding video, we can say with full confidence that we couldn't have chosen anyone better.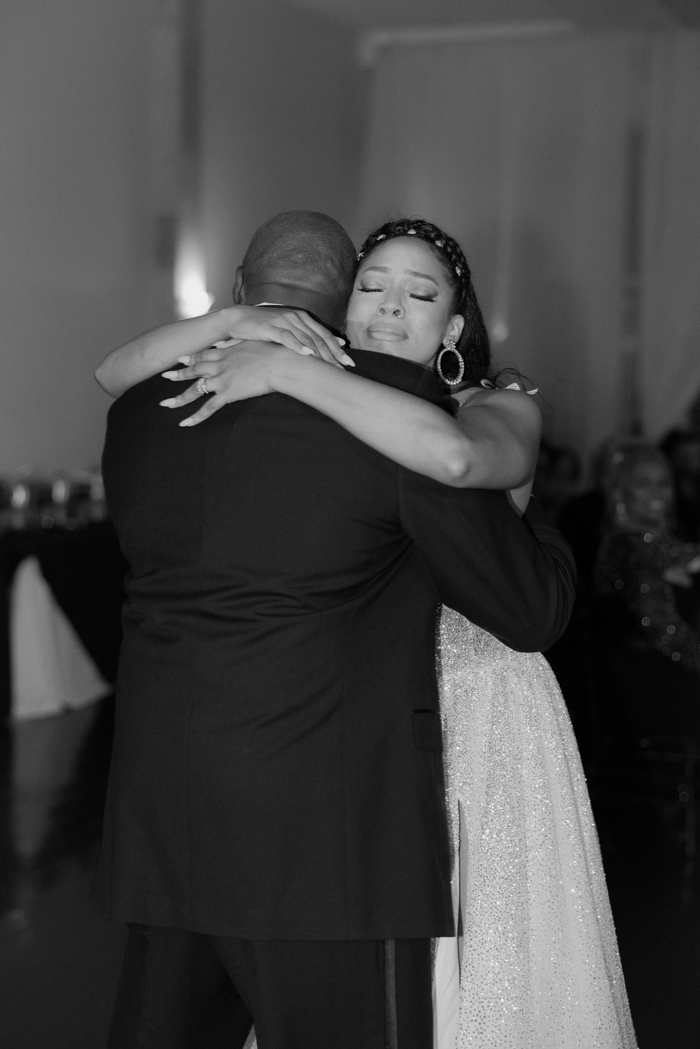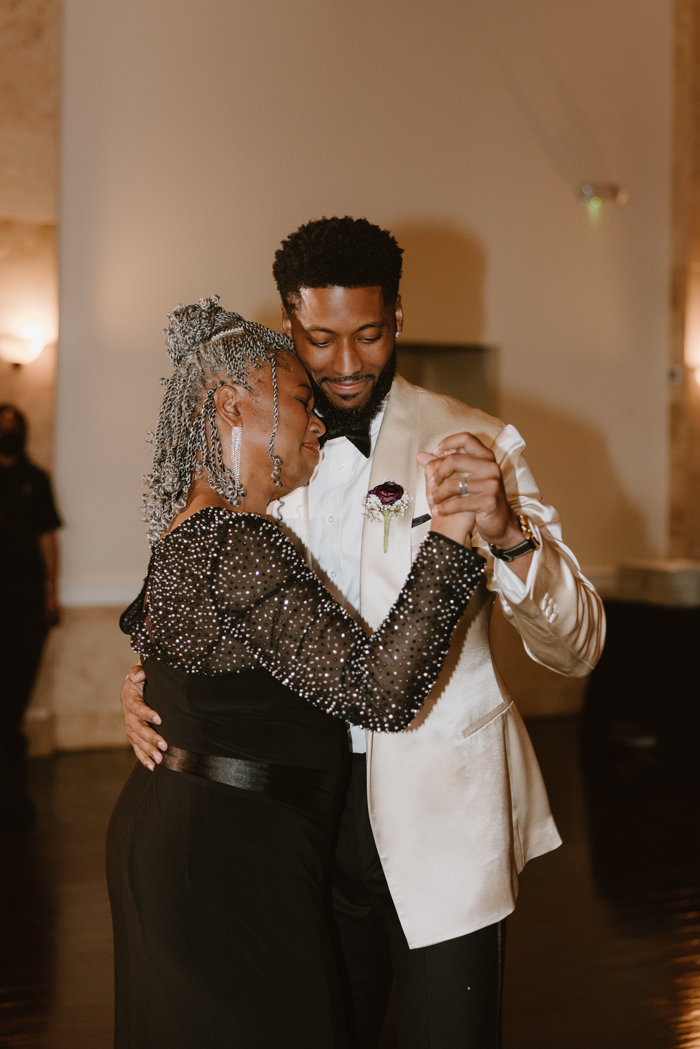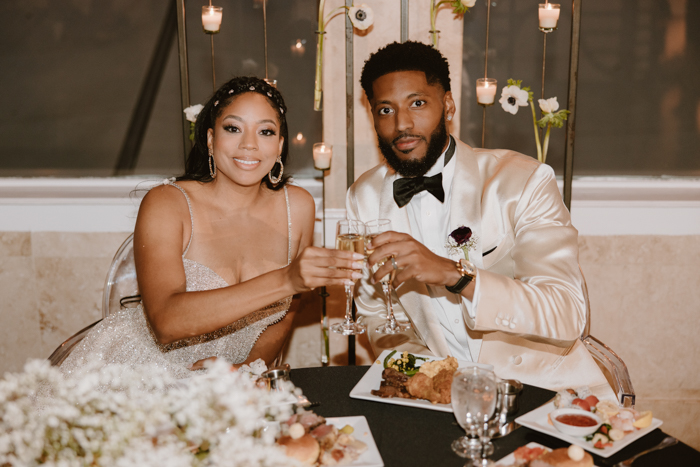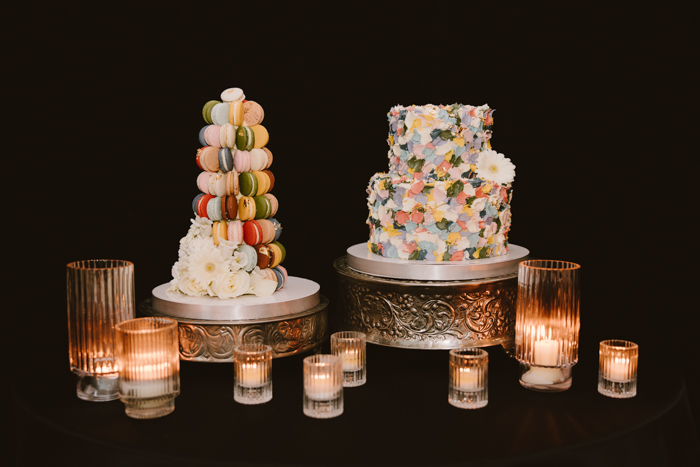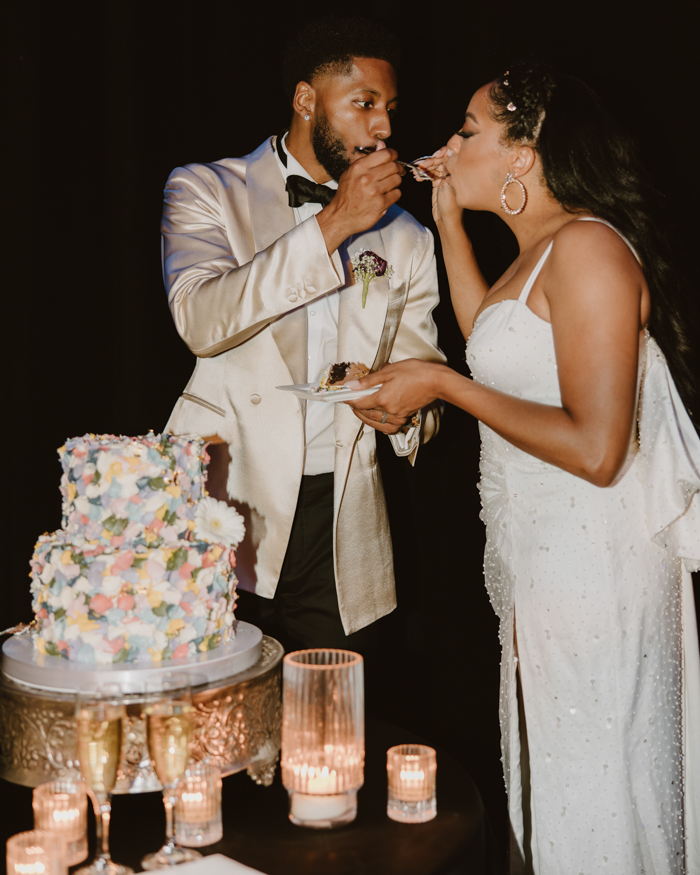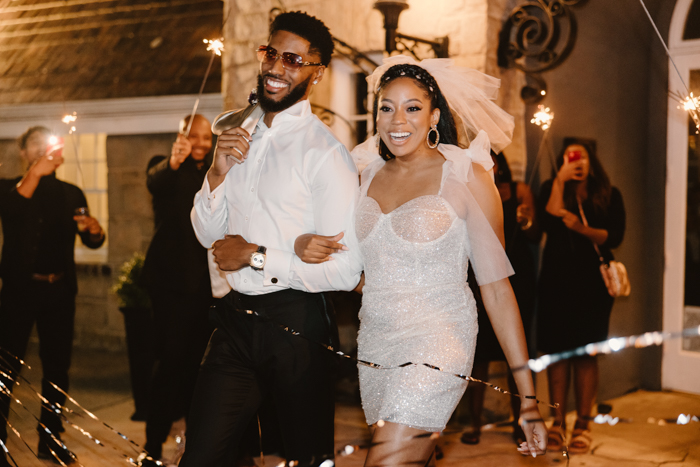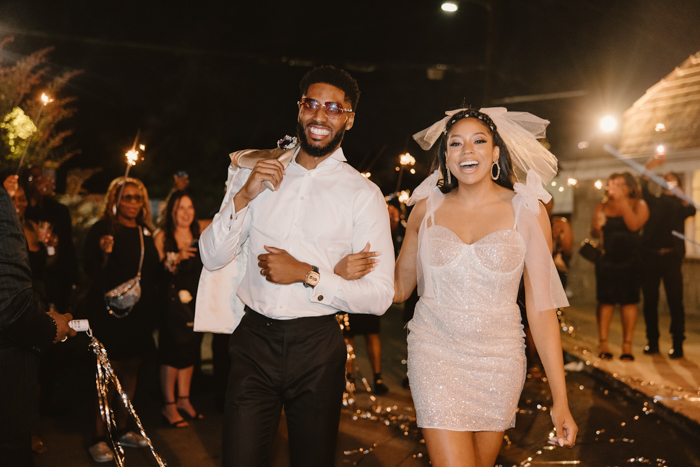 Congratulations to Alex and Marcus on their stunning Piedmont Room wedding. And big thanks to photographer McKenzie McNeil for preserving all the eye-catching details that wedding planning couples can use as inspiration for their own big day.
If this couple's sophisticated, black-and-white celebration has taught us anything, it's having a "plan B" is crucial. This is especially true when planning an outdoor celebration. Whether you think there could be a chance of rain or not, having a backup plan will save you from unnecessary stress on your wedding day.