If you only have six months to plan your wedding, don't panic. Courtney and Cherae's Austin micro wedding is proof no matter what wedding planning timeline you're working with, there's nothing that can stand in your way. This couple started by picking their venue and securing photographer and Junebug member Nikk Nguyen, letting everything else beautifully fall into place.
Justine's Secret House—a Victorian-style home that's Austin's hidden gem venue—created the perfect foundation for this dark and moody celebration. With stunning existing red painted walls, velvet couches, and twinkling chandeliers, minimal decor was needed beyond the deep floral arrangements by Wild Heart Floral. Talk about a wedding packed with personality!
From the chosen venue to the show-stopping decor, this wedding will help kickstart that creative wedding planning.
The Couple:
Courtney and Cherae
The Wedding:
Justine's Secret House, Austin, Texas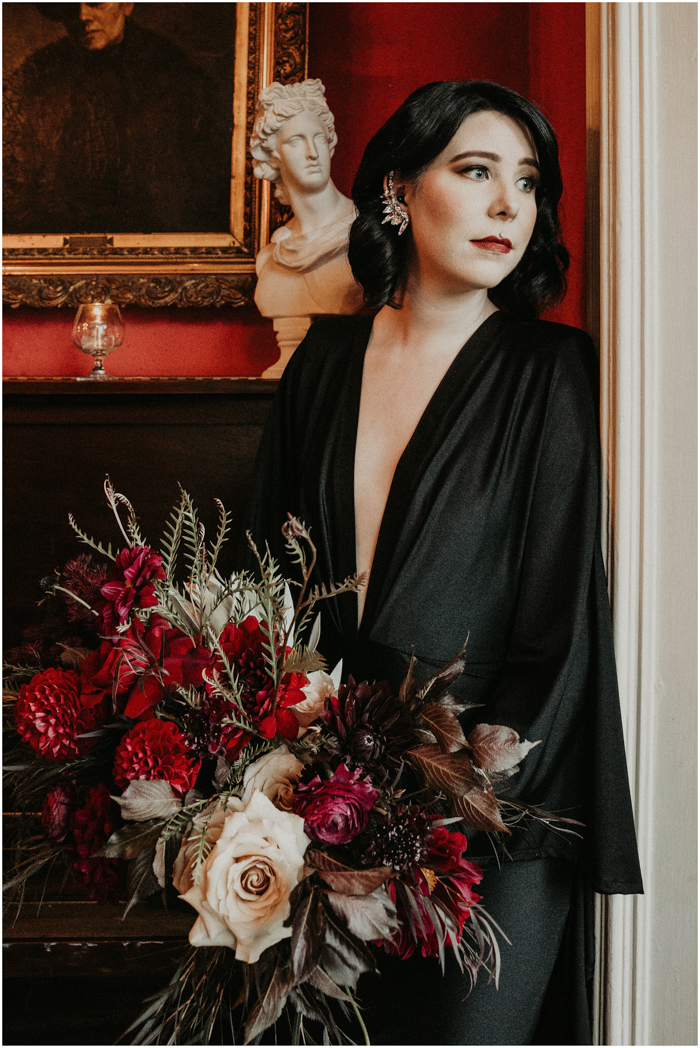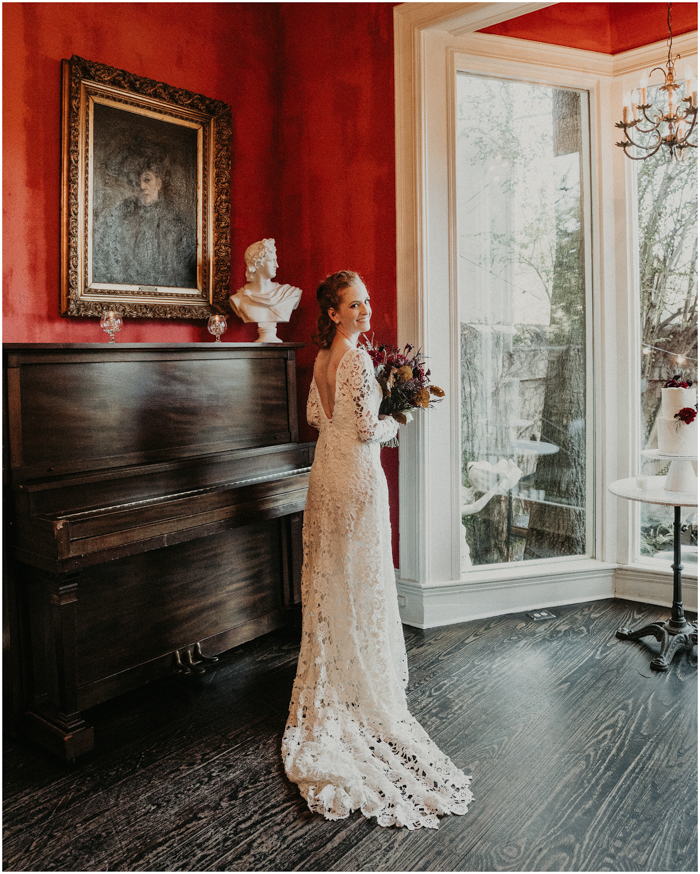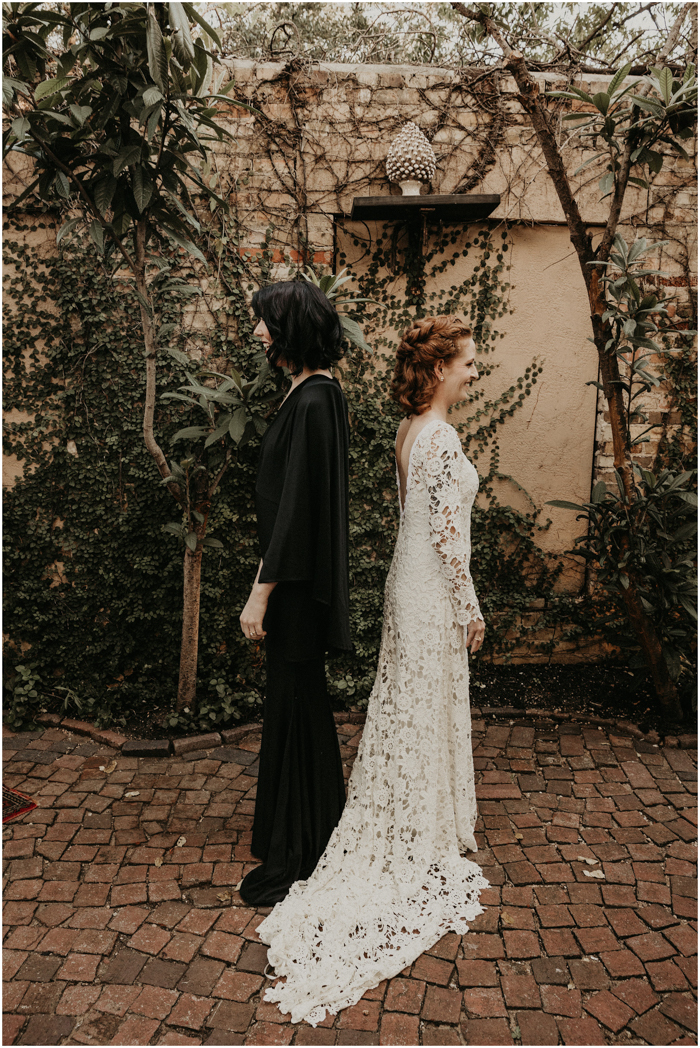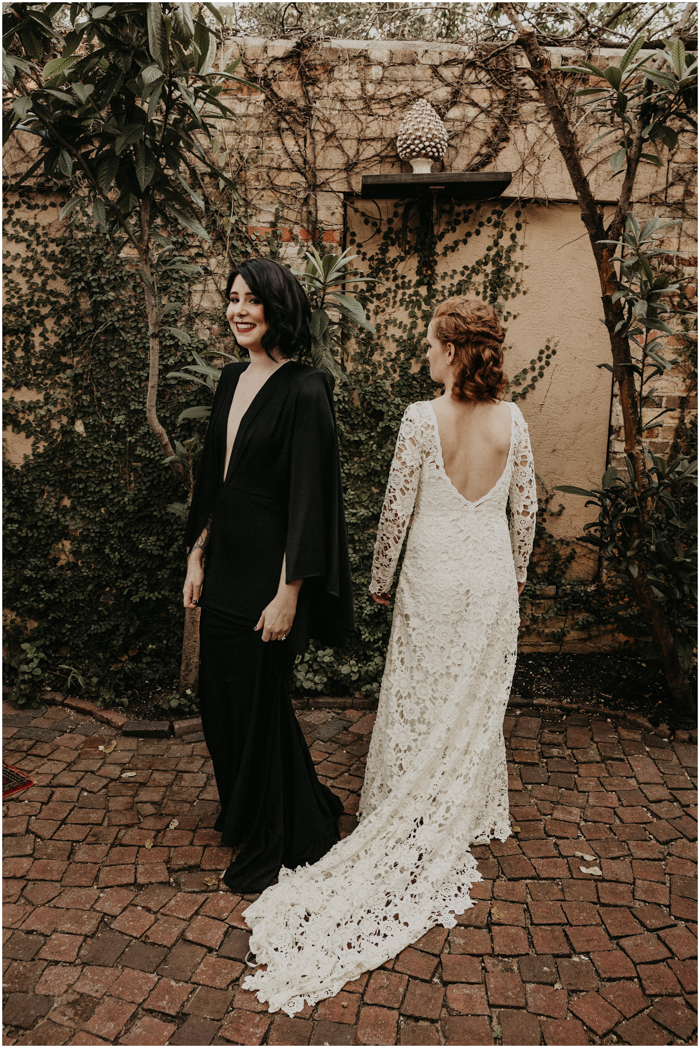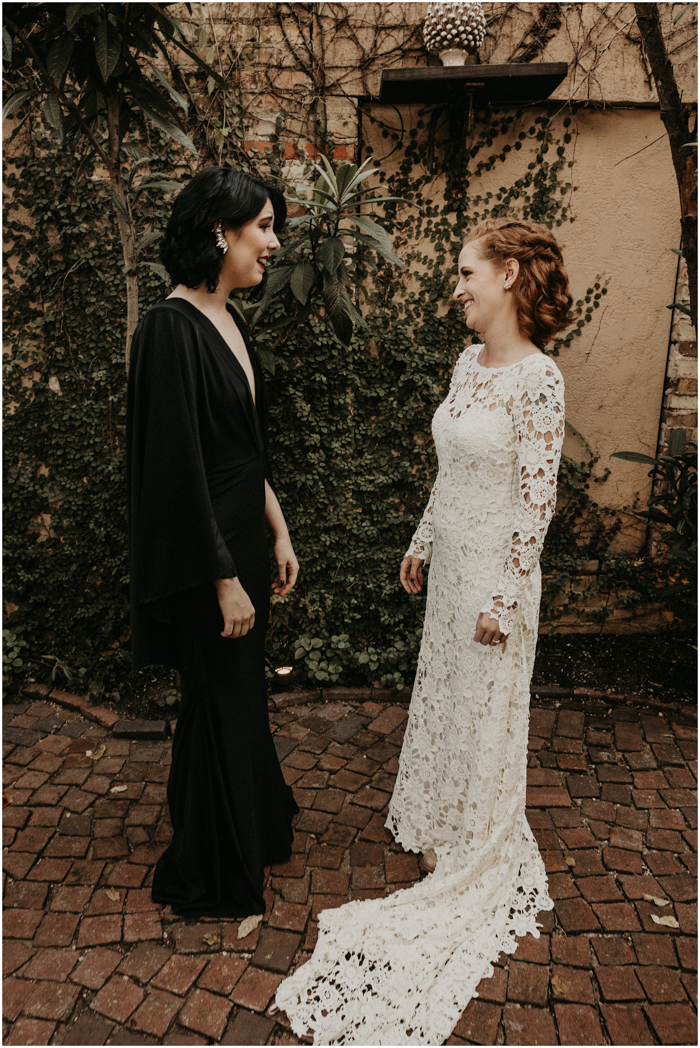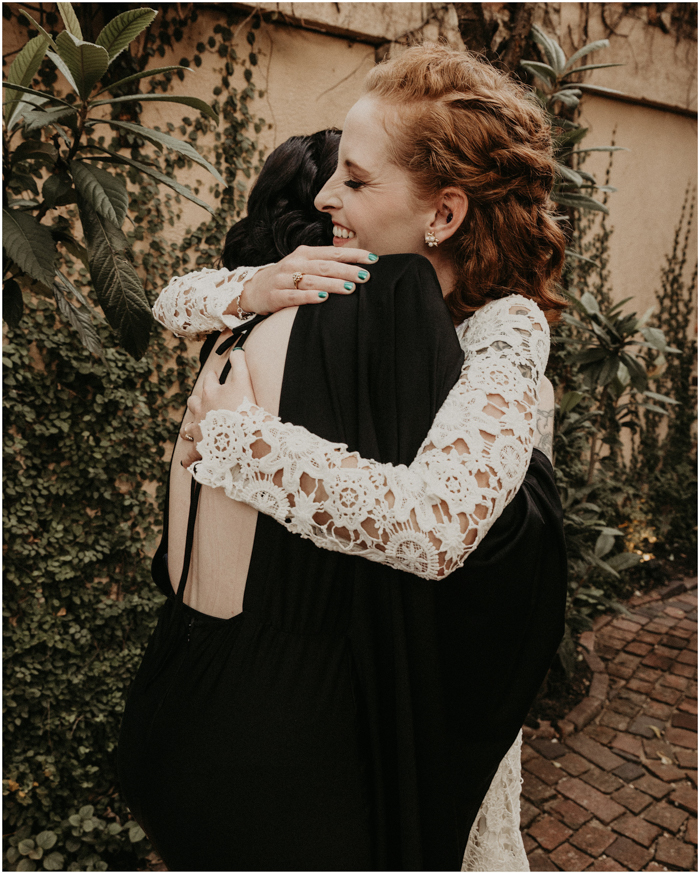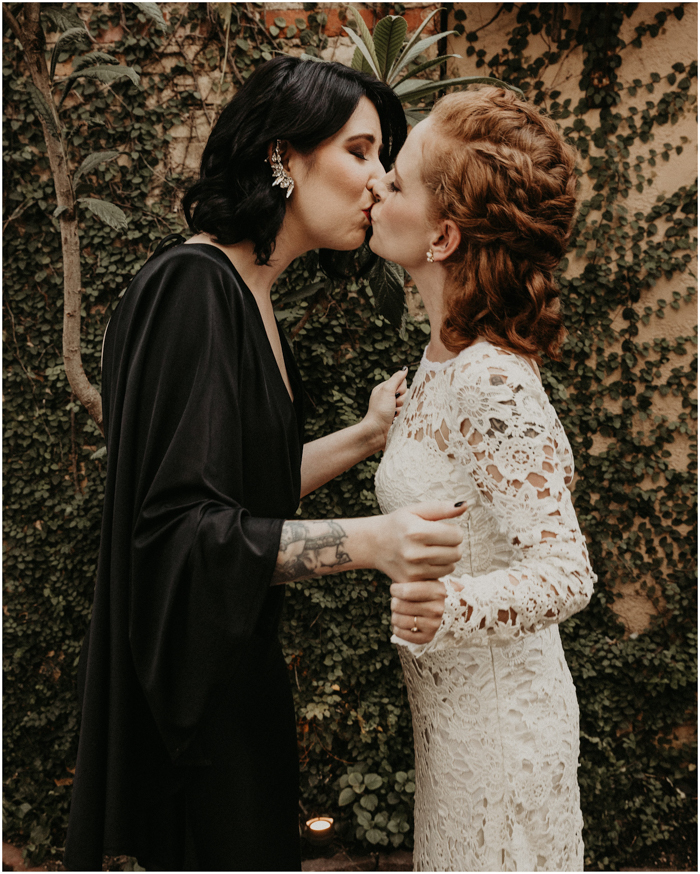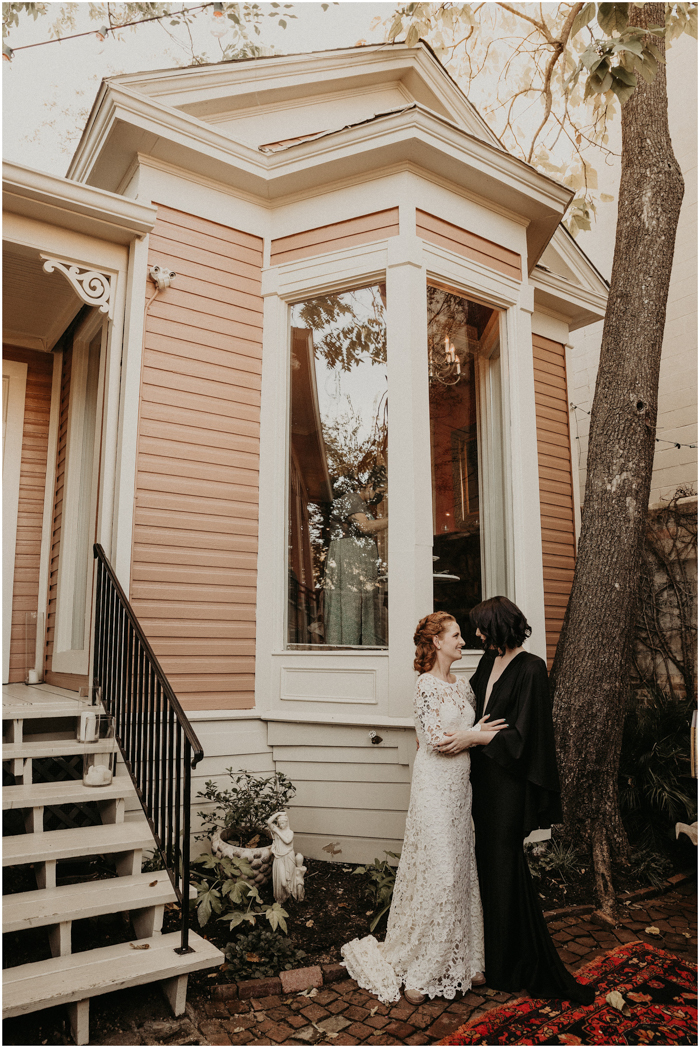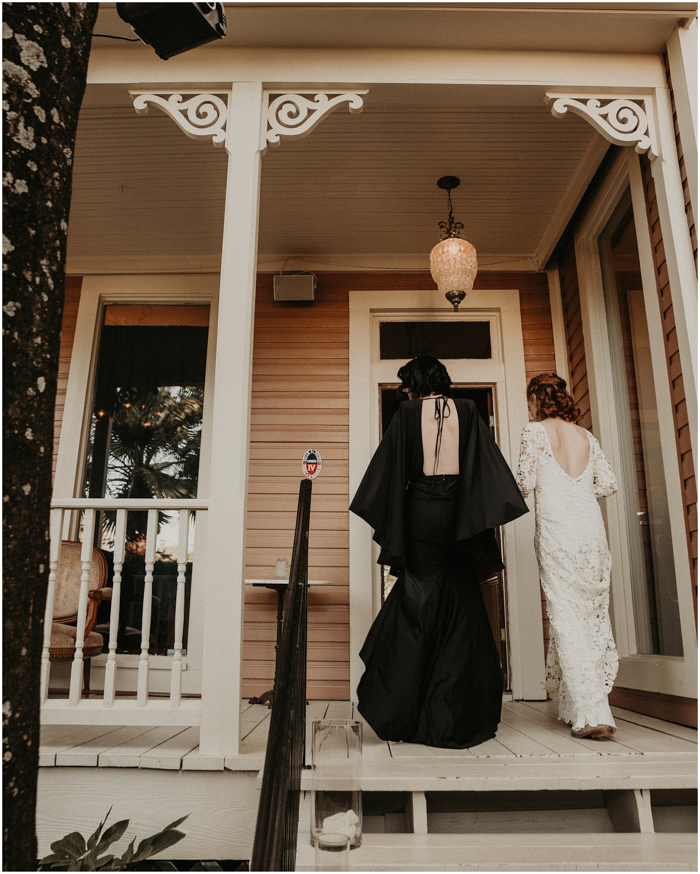 Wedding Planning Advice From This Couples
Keep in mind: you're allowed to plan a wedding that speaks to who you are. You don't have to appease everyone around you. Don't forget to be kind and patient with yourself during the process. And most of all, don't forget what the day is really about. This is a day for you and your spouse to celebrate your love for one another; your future together. Do not give your power or energy to anyone or anything that isn't in alignment with that. What a mic drop!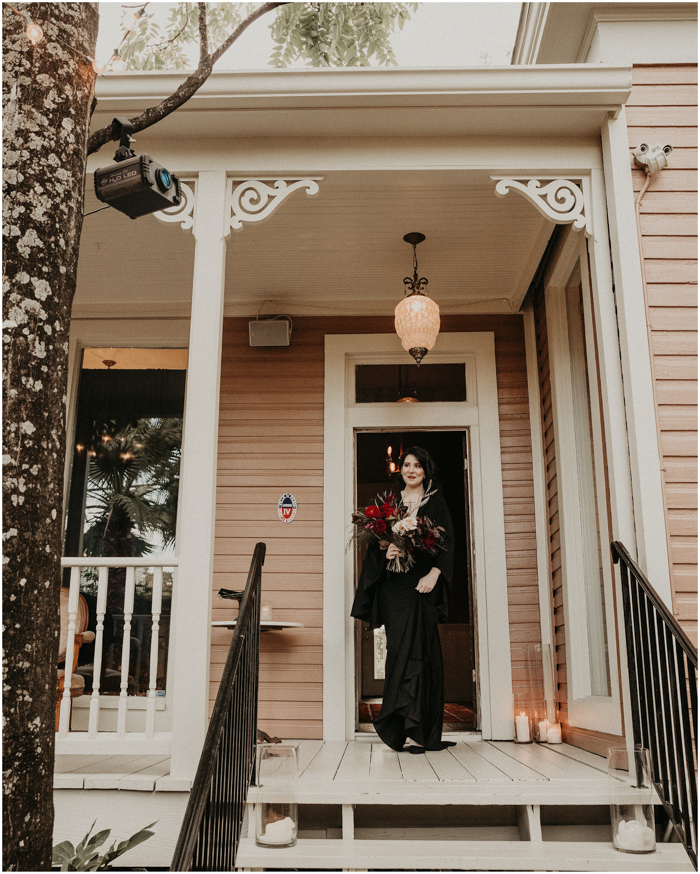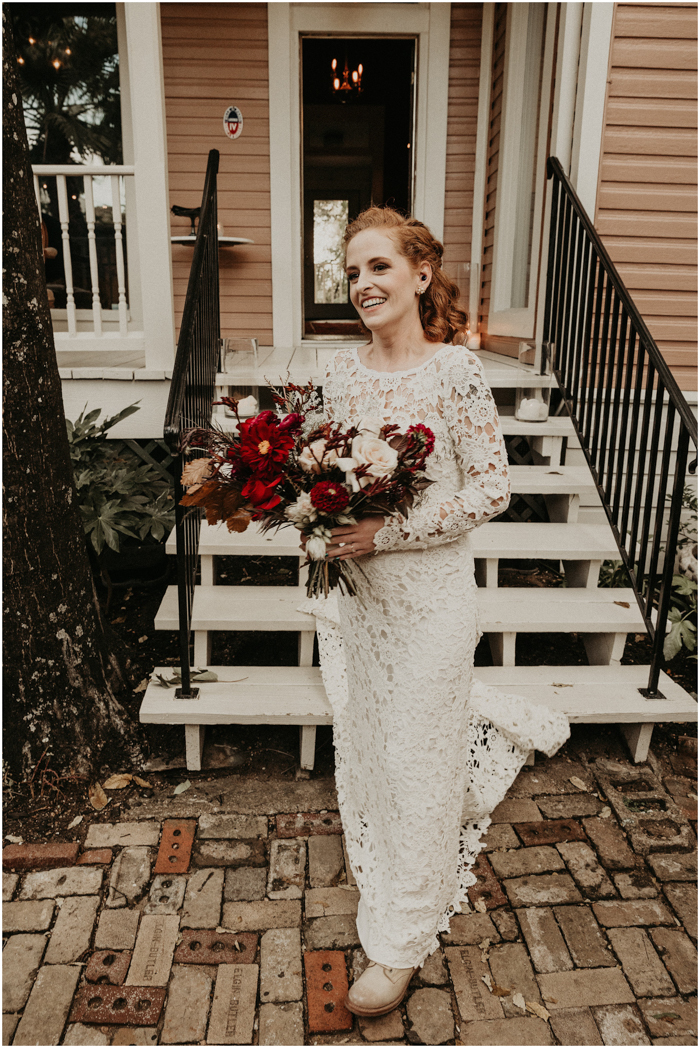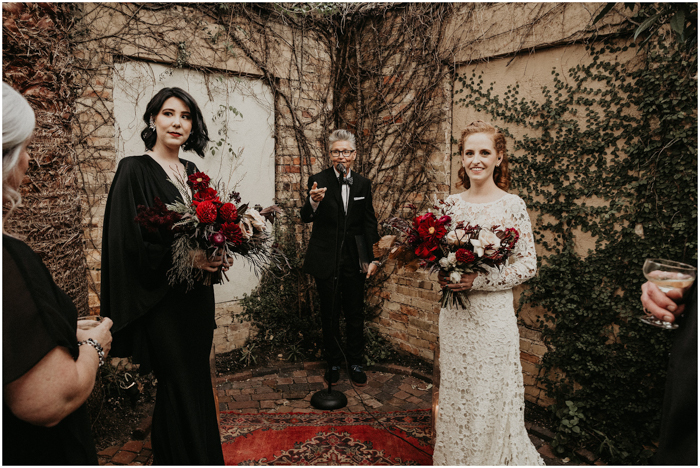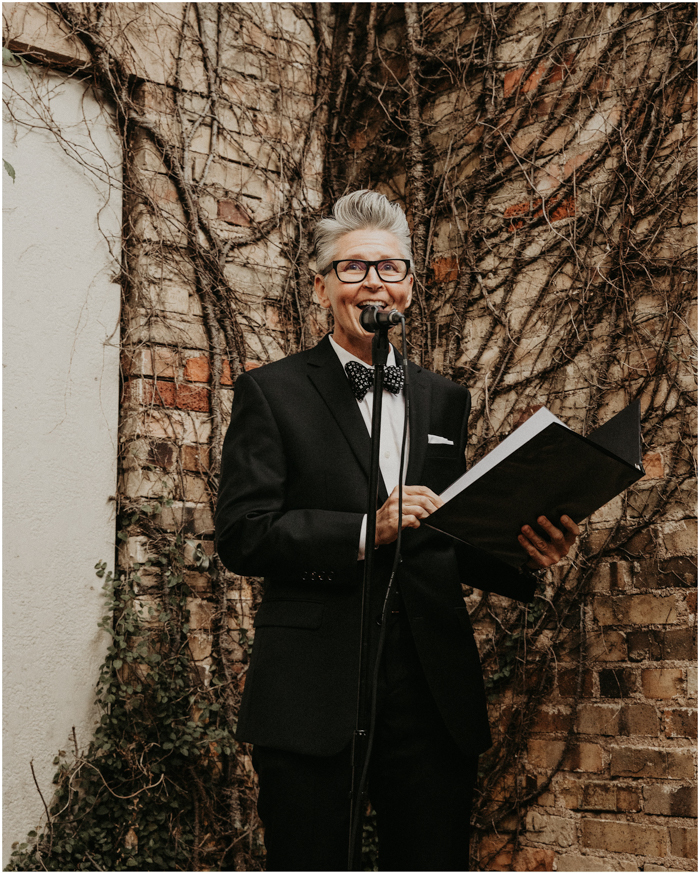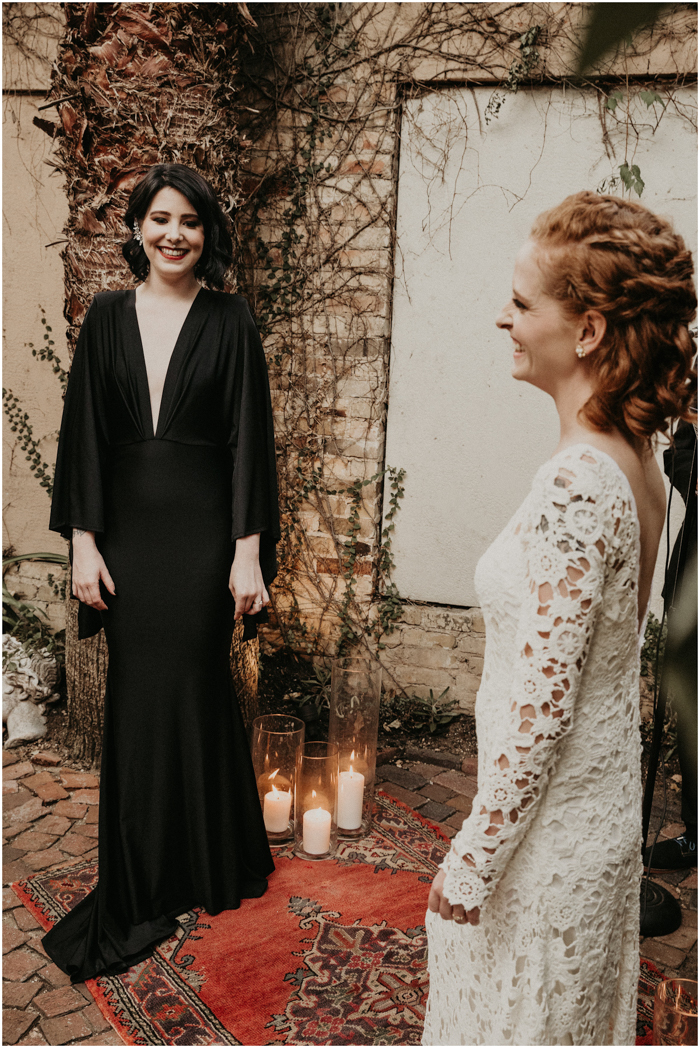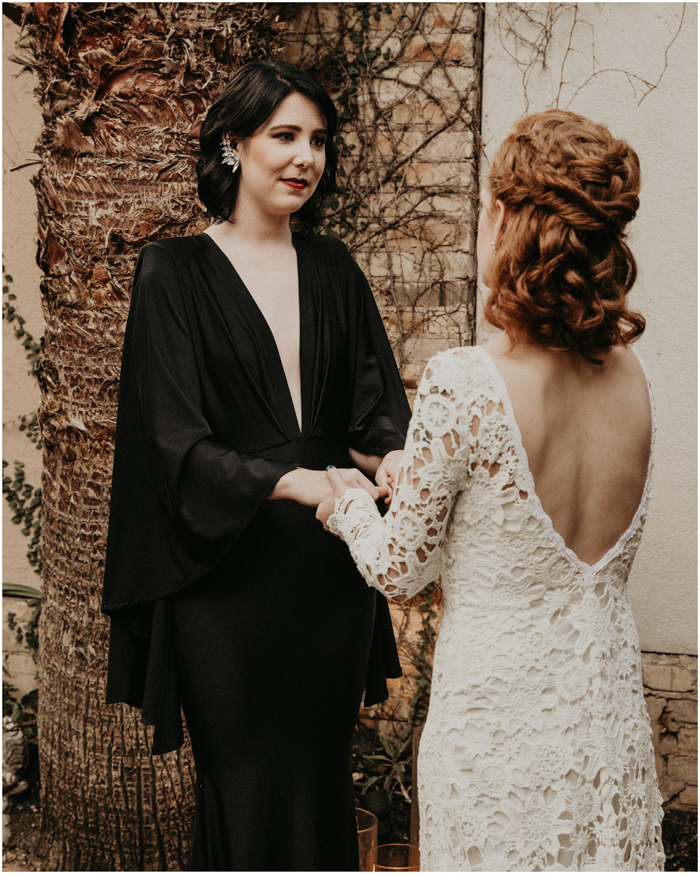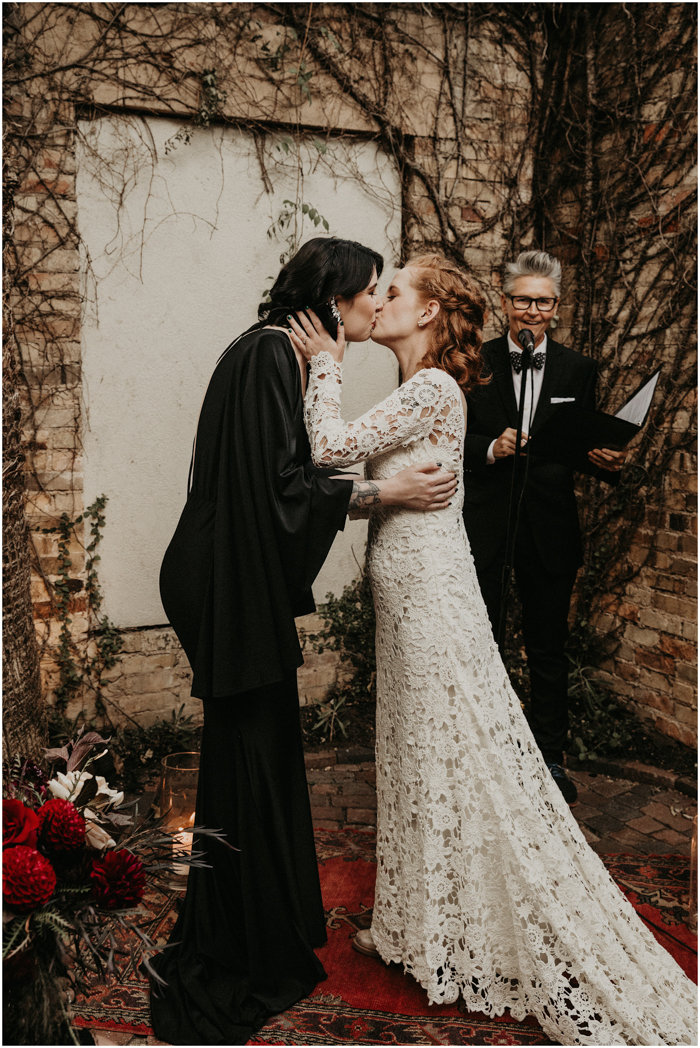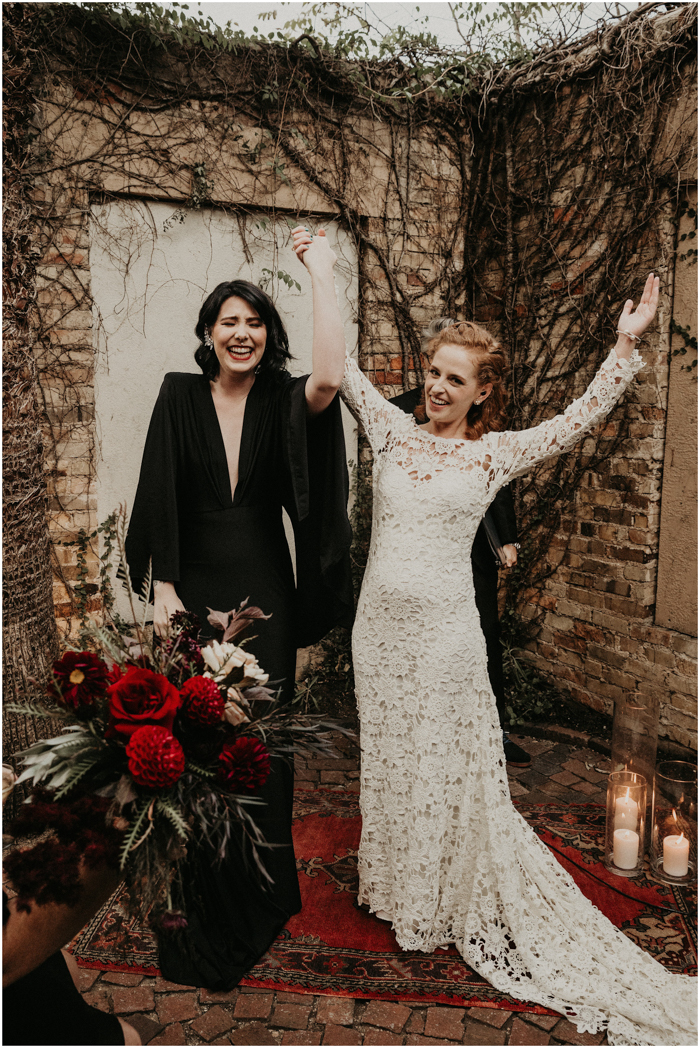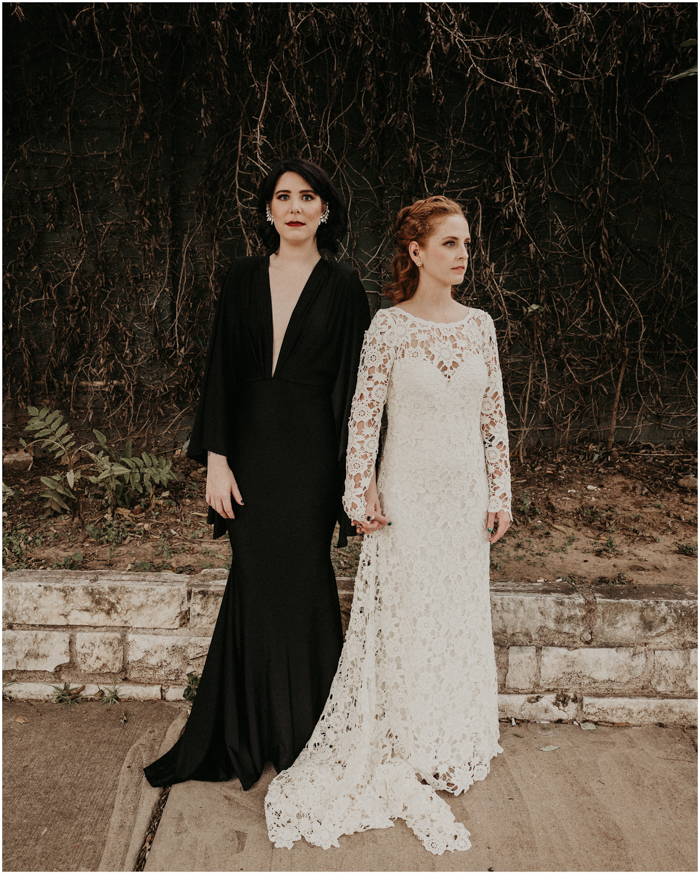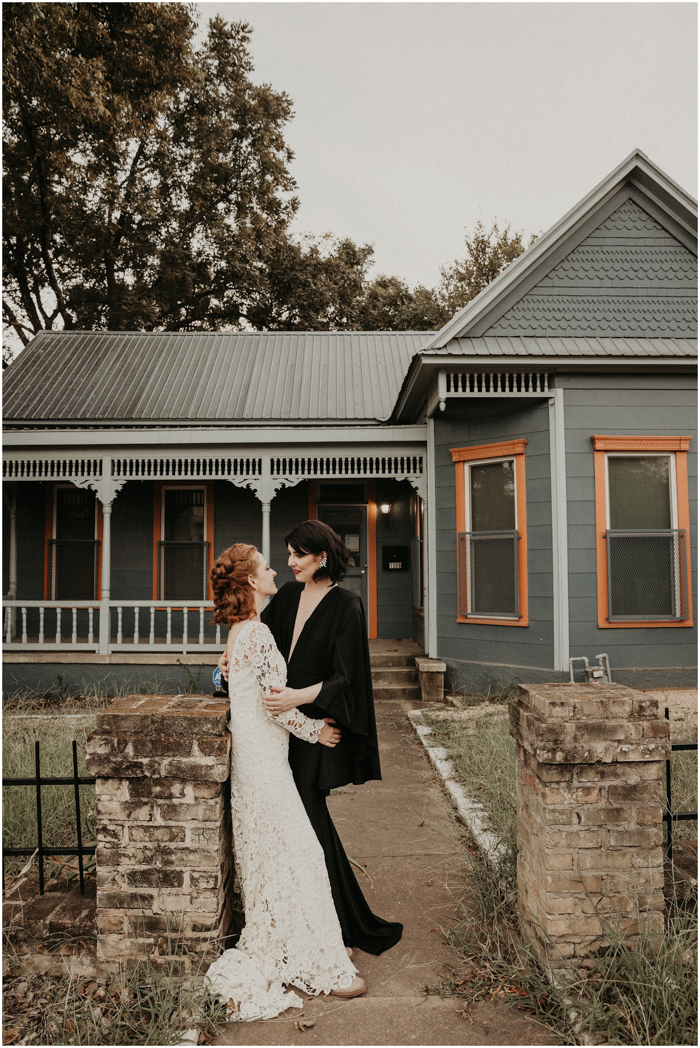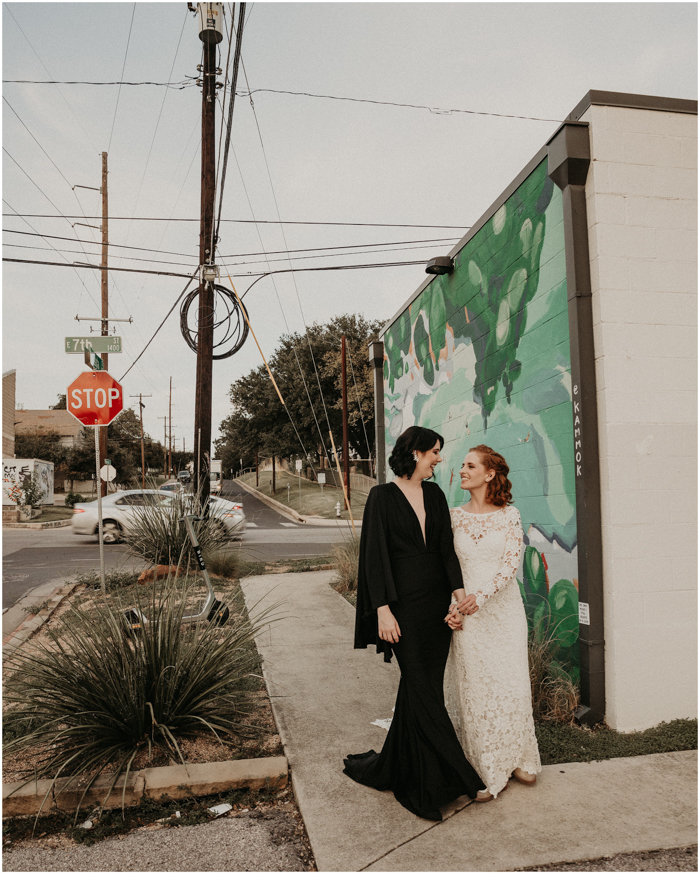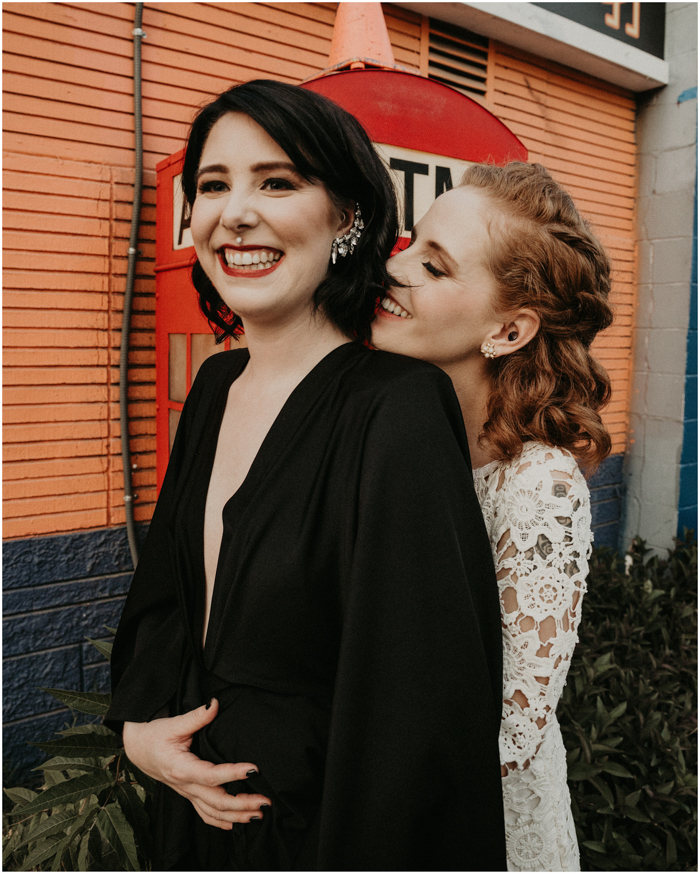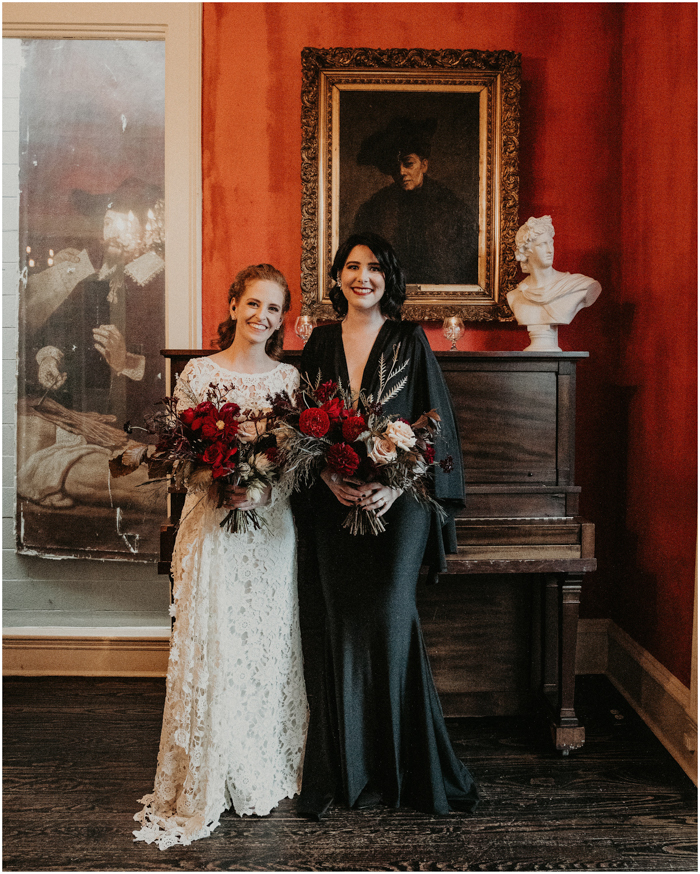 Plan A Day That Represents You
What was most important was that our wedding represented who we are and that our day was a lot more enjoyable for us than it was stressful. We incorporated certain aspects of traditional weddings (things like the first dance, the walk down the aisle, etc), but we were not shy about getting rid of the aspects we did not care for. We made our wedding our own.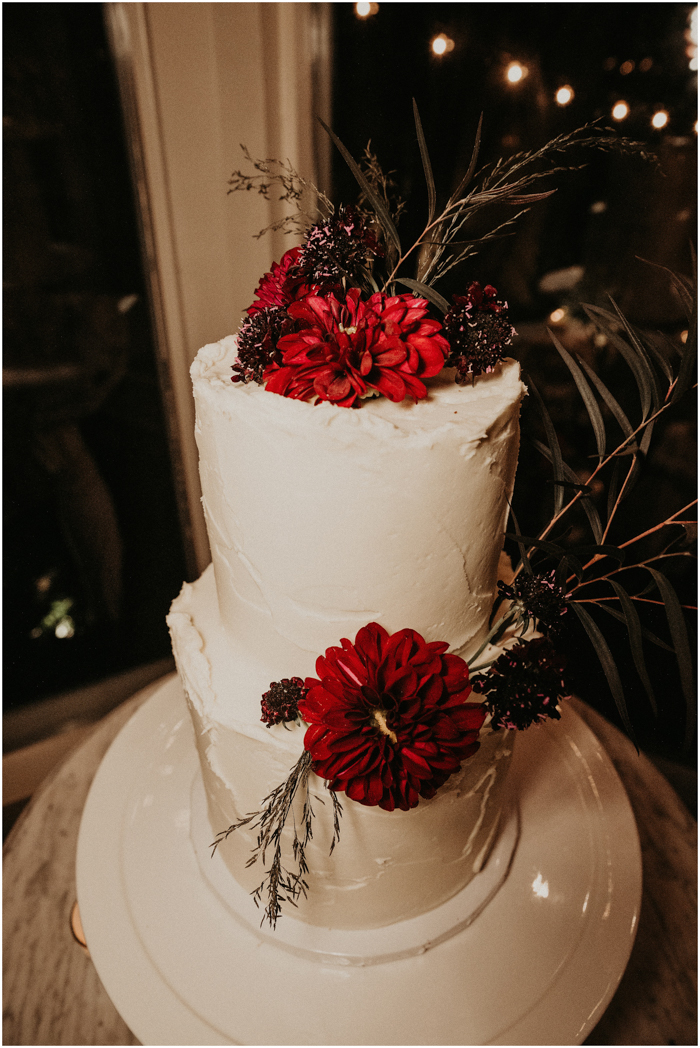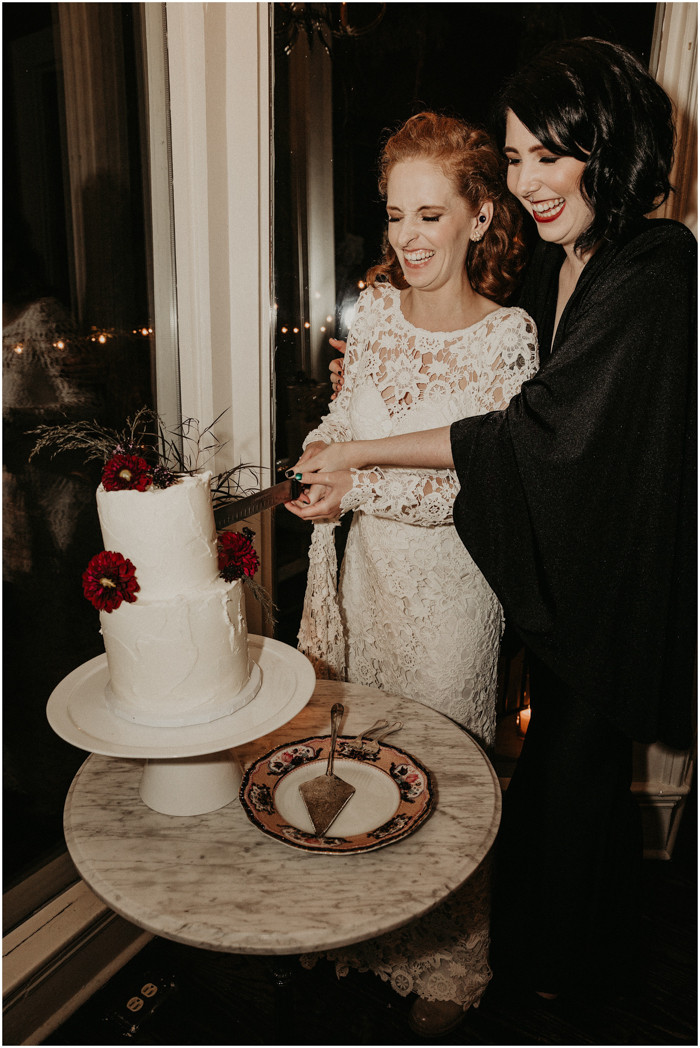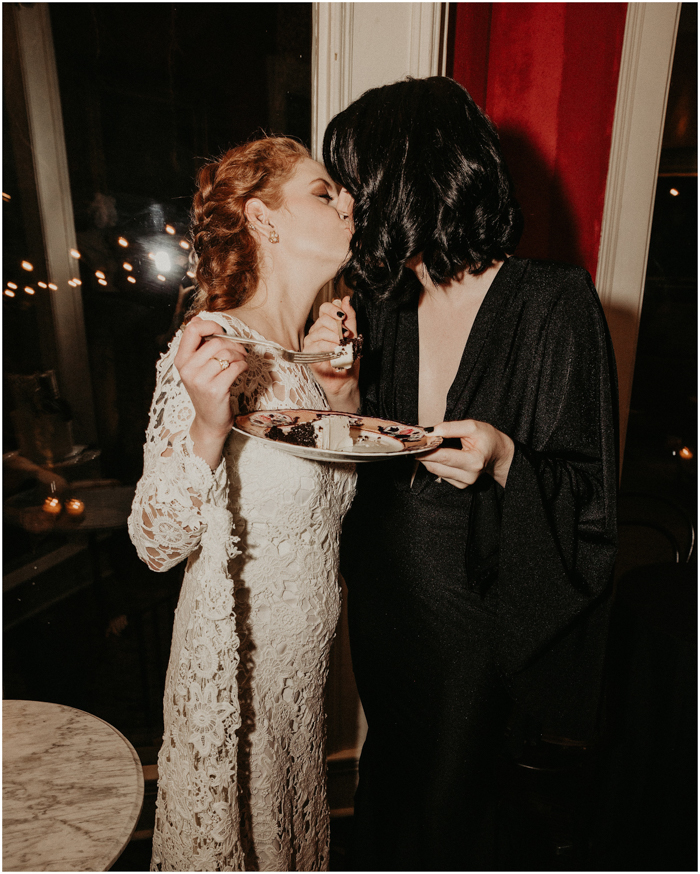 Congratulations Courtney and Cherae on their inspo-rich, Austin micro wedding. And big thanks to Junebug photographer Nikk Nguyen for capturing all the unique details that made this celebration one for the books. To see more of Nikk's work, check out his profile in our directory of wedding photographers from around the world!
While neutral weddings will always be a timeless aesthetic, it's not for everyone. If you and your significant other are looking to go against the grain, try incorporating darker hues on your mood board. Not sure where to start? Check out these creative ways to subtly and not-so-subtly incorporate black into your wedding.