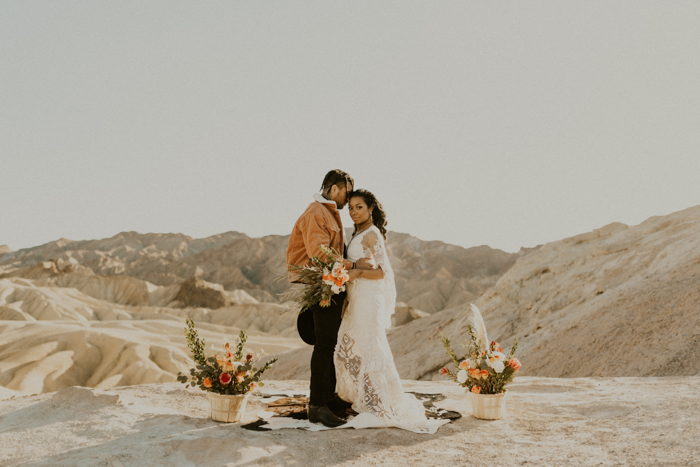 A jaw-dropping desert valley landscape, warm sunset-inspired florals, combined with a whimsical and carefree vibe—this Death Valley elopement will have modern couples feeling inspired. Dreamt up by Hotzel Photography and a creative team of vendors, this styled shoot showcases the beauty of having an intimate, authentic, and intentional celebration with only Mother Nature as witness.
With the iconic sand dunes as a backdrop, it was the perfect setting for a private vow exchange and a romantic sweetheart table for two. And it wasn't just the views that were gorgeous that day. Channeling a laid-back style, the groom rocked a fleece-lined jacket and bolo tie. While the bride embodied the picture-perfect boho look in her lace dress with butterfly sleeves, boots, and a fedora.
The sandy mountain peaks, dramatic canyons, and colorful rock formations—everything about this Death Valley elopement inspiration was nothing short of incredible. If you and your partner are on the fence about planning an adventure elopement in a beautiful secluded location, let this be your sign. These dreamy photos are guaranteed to inspire you.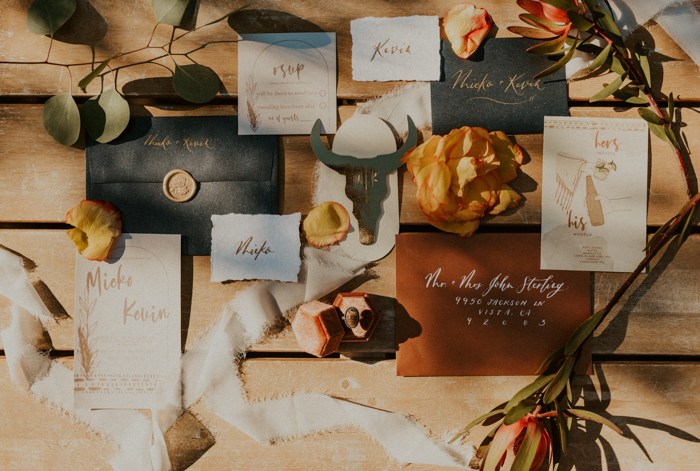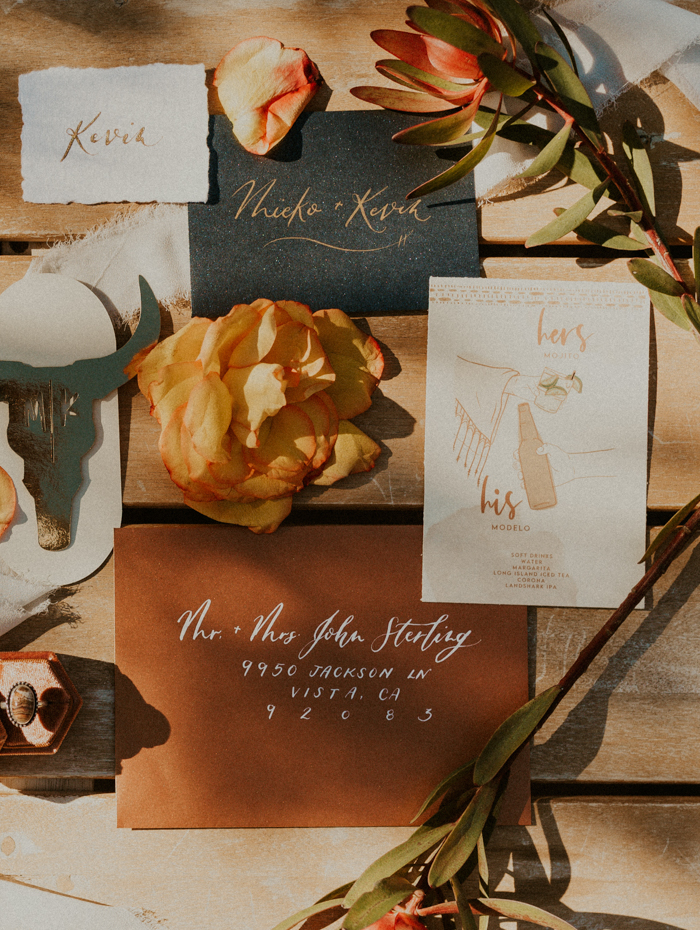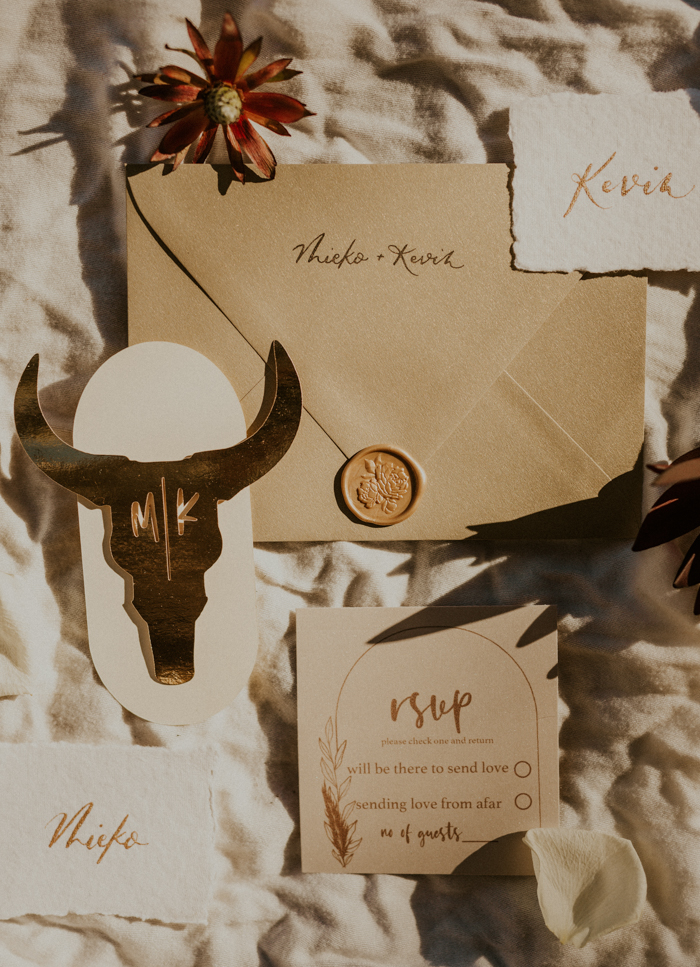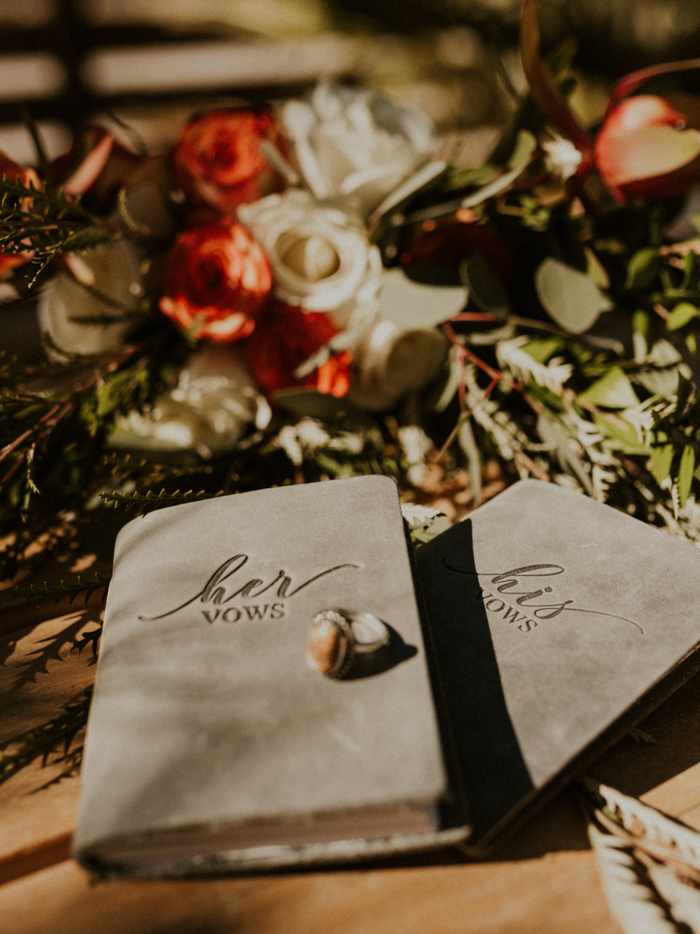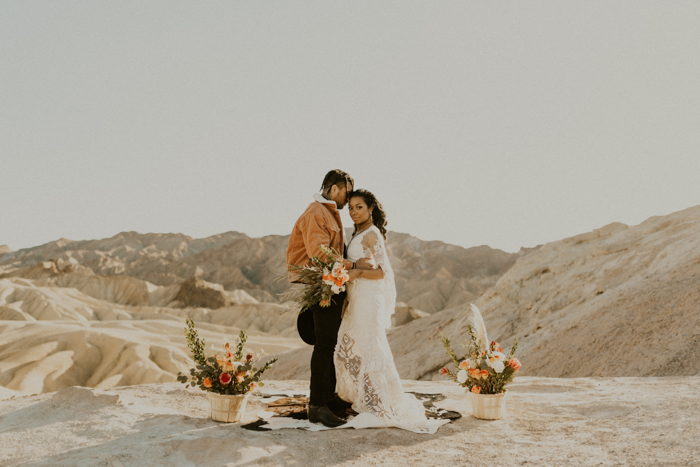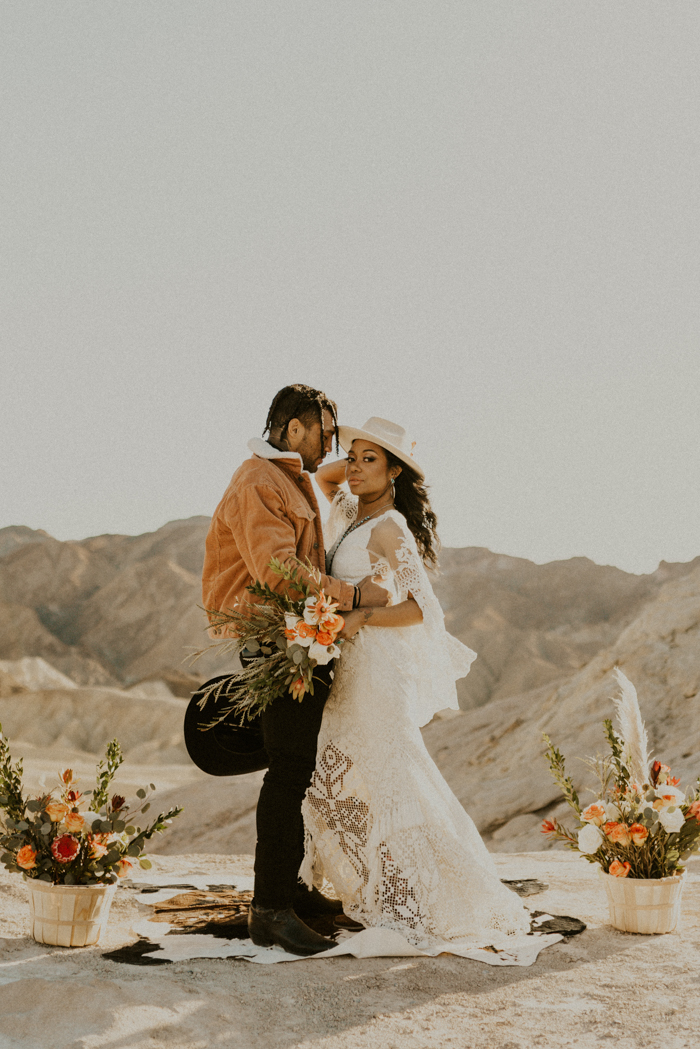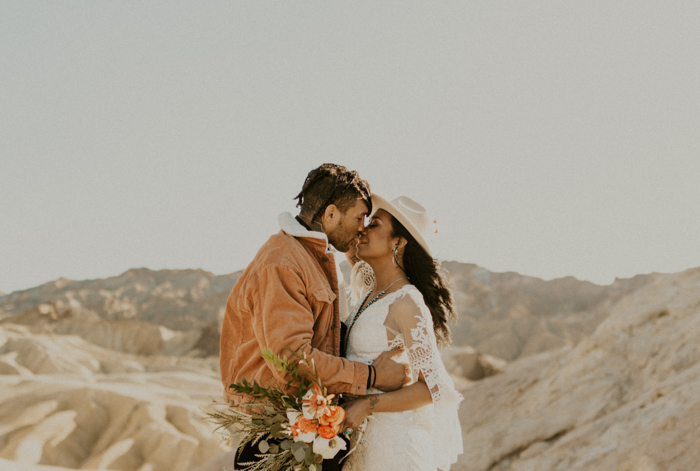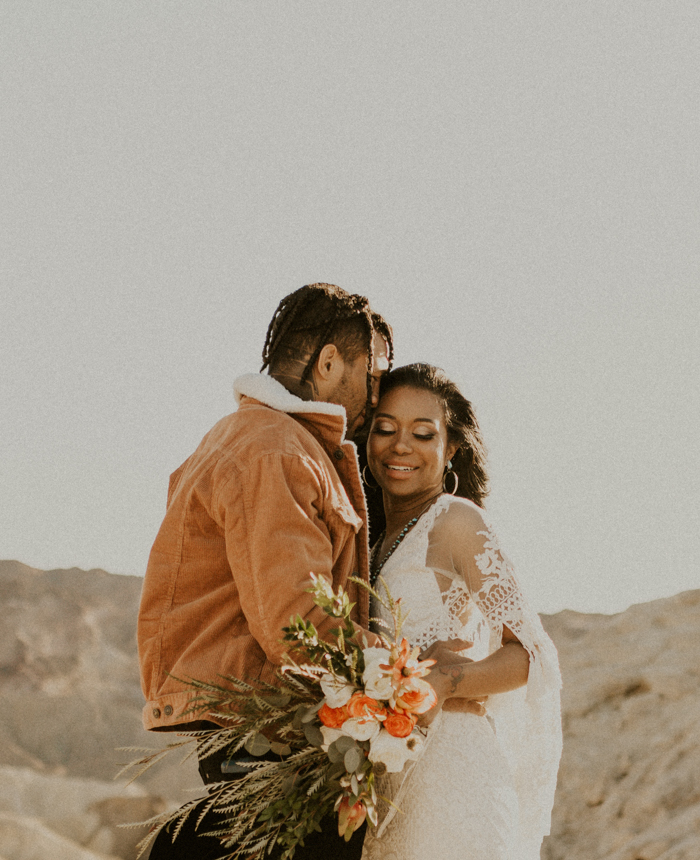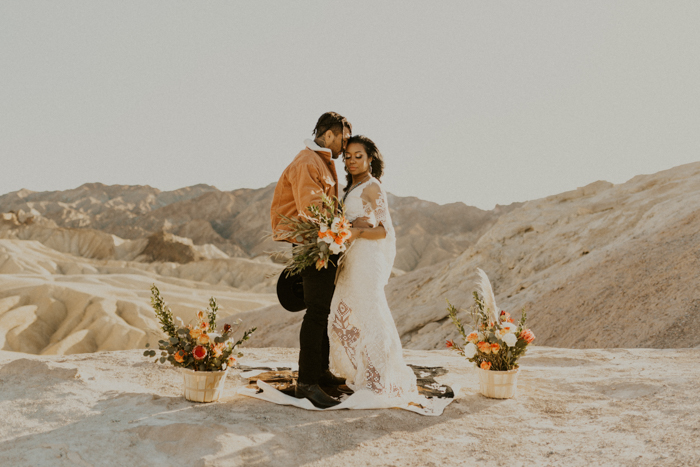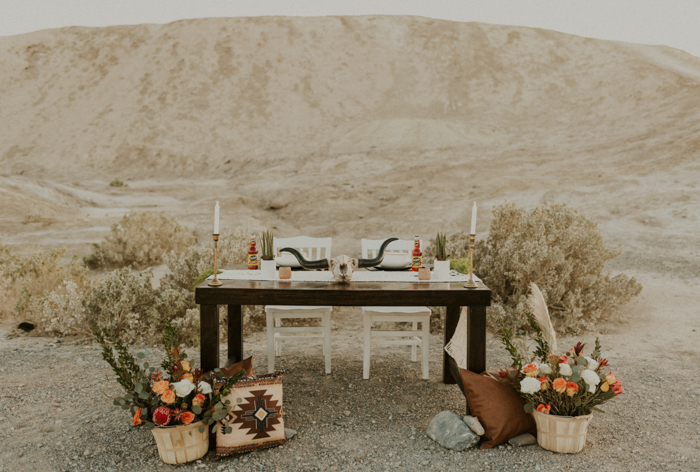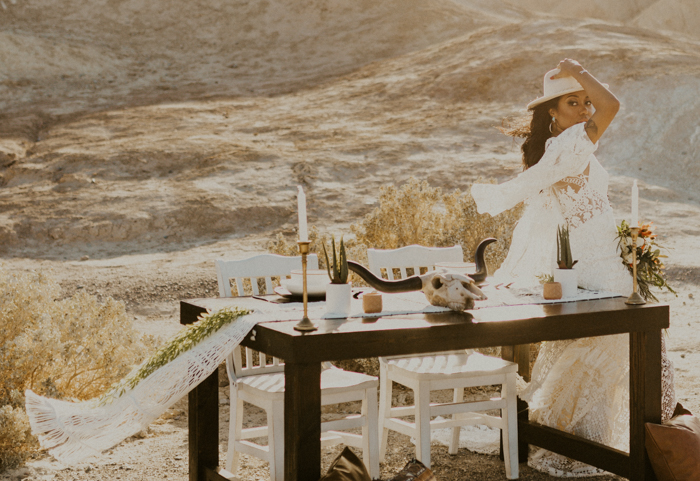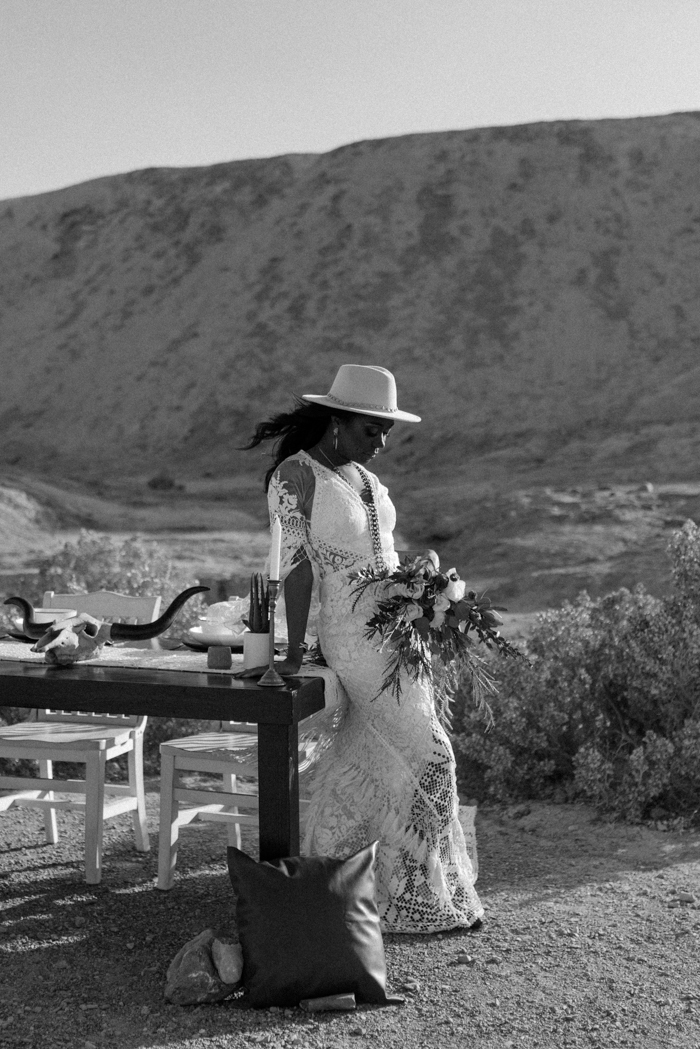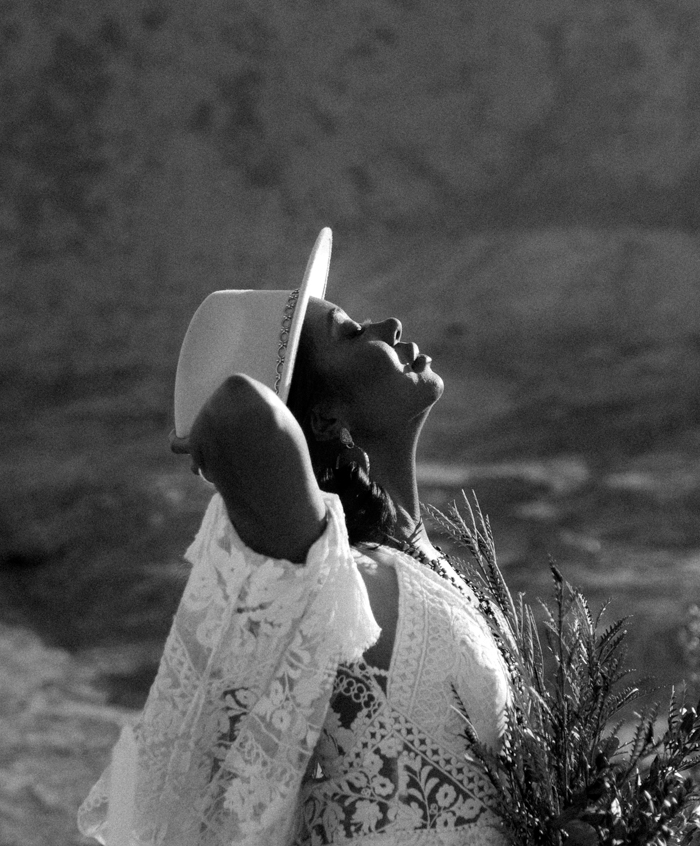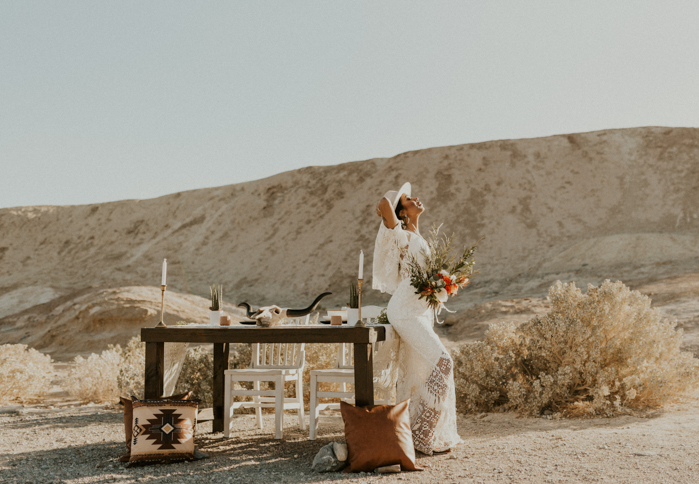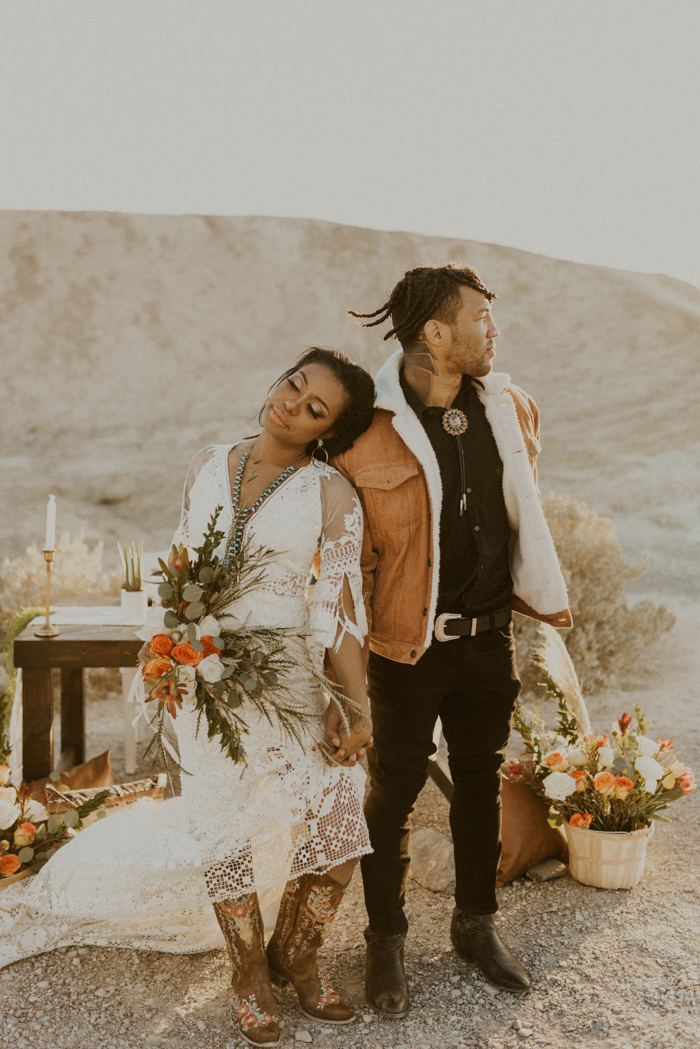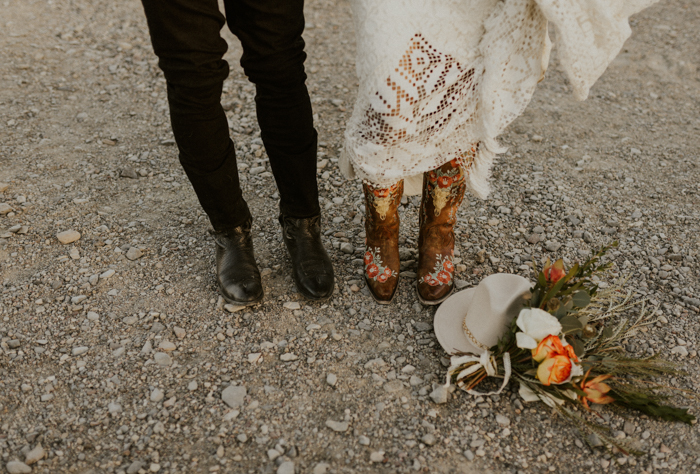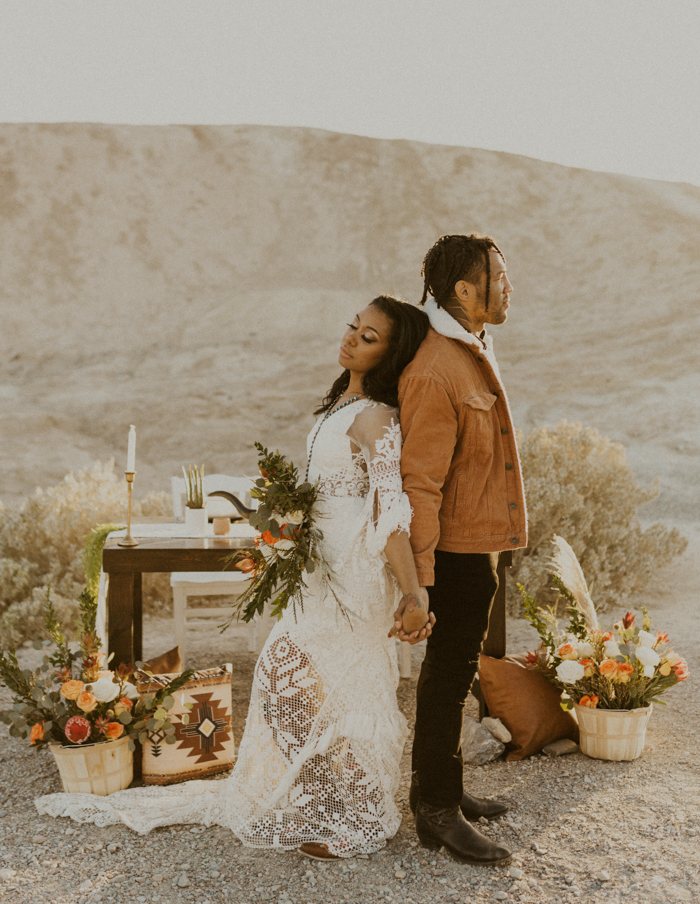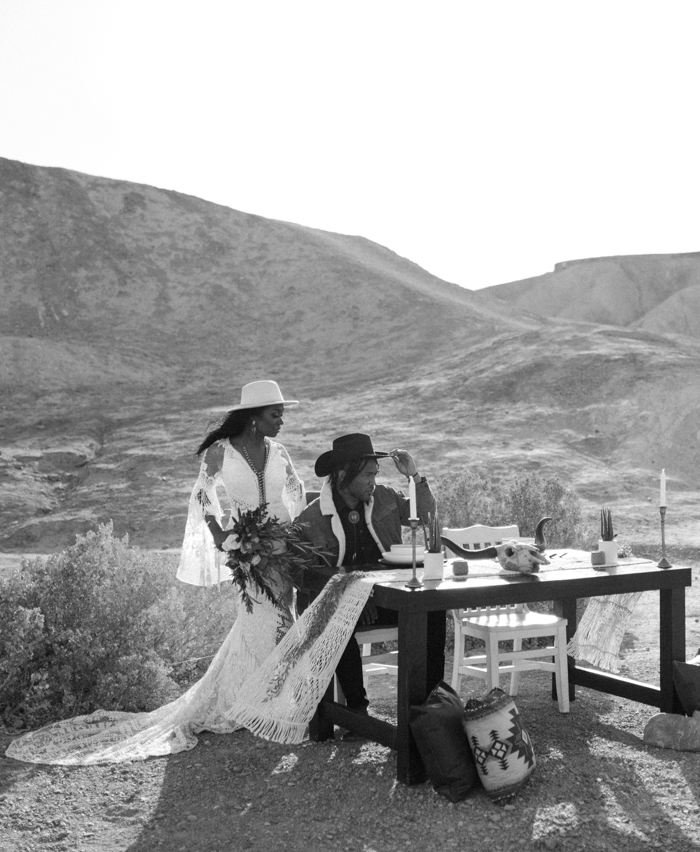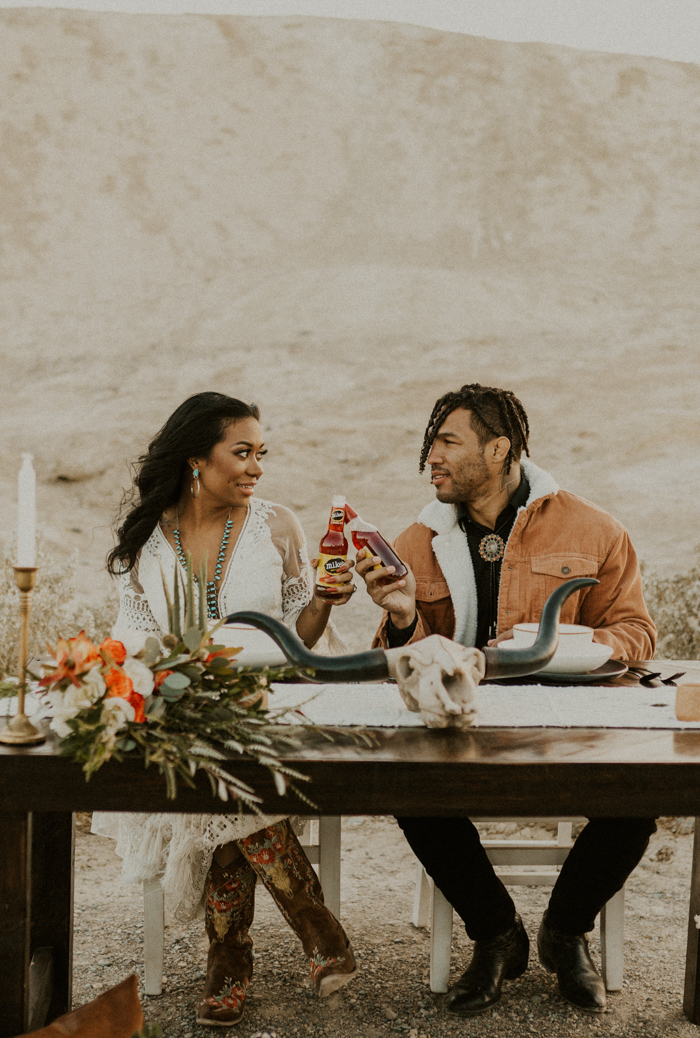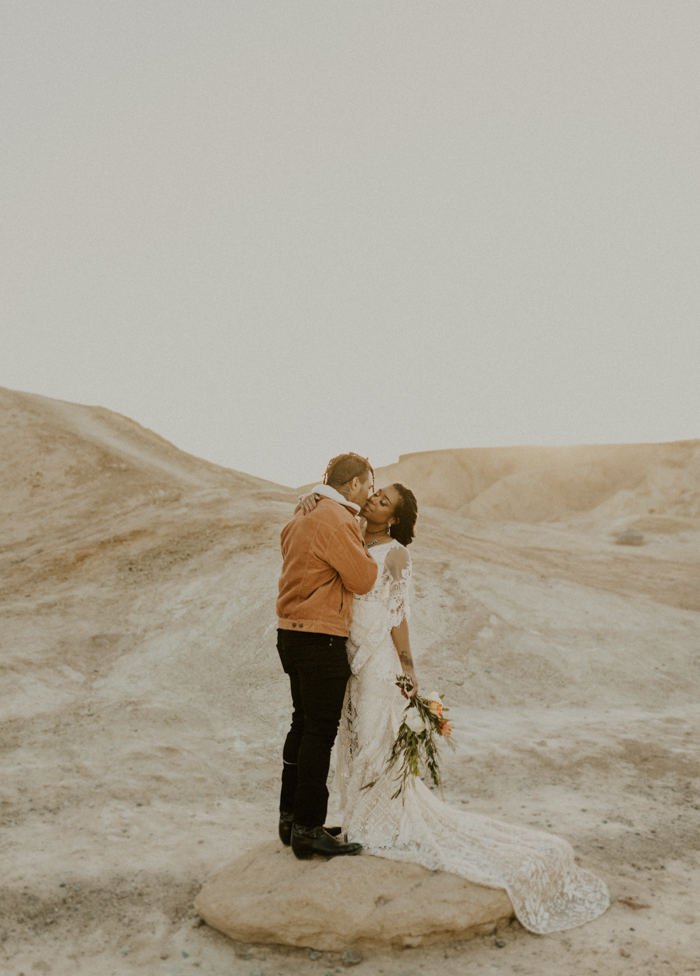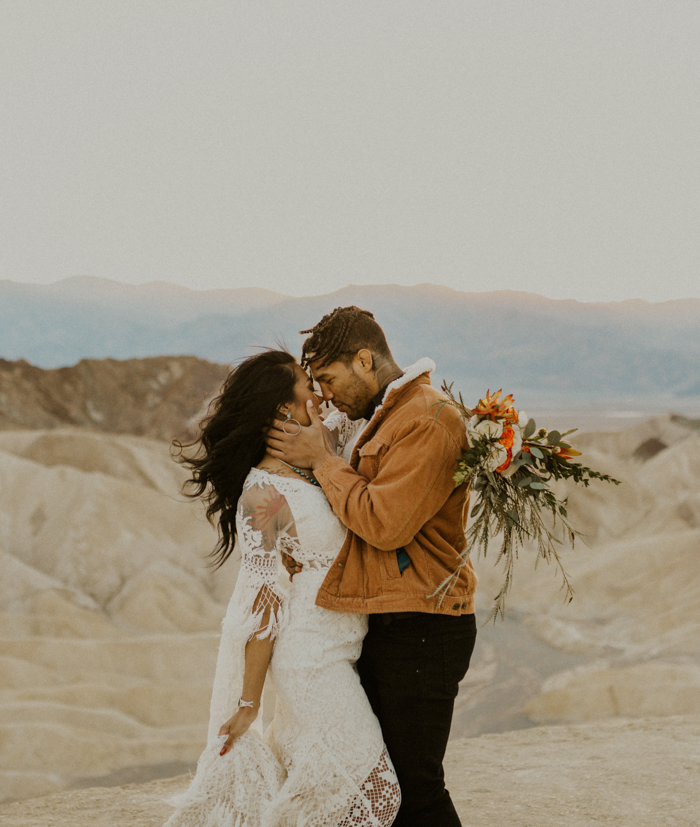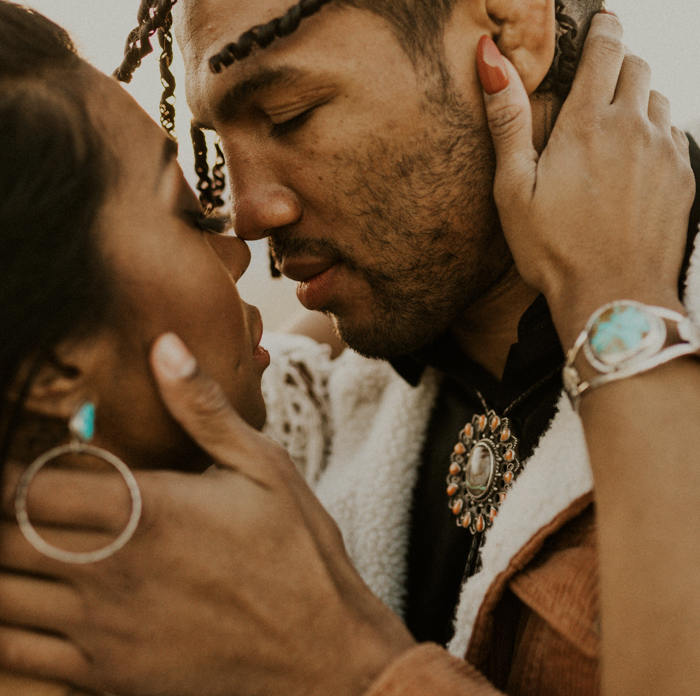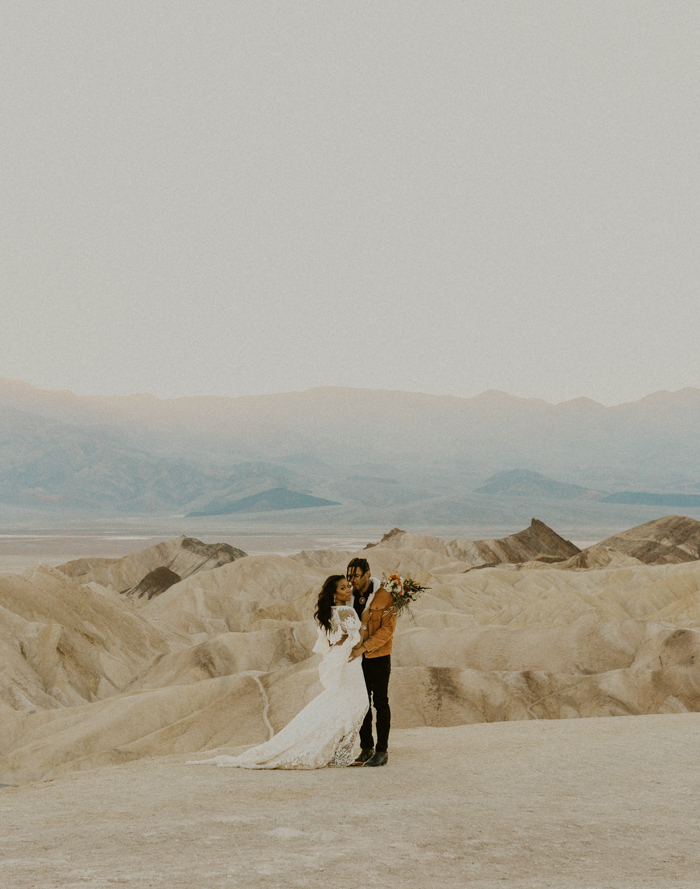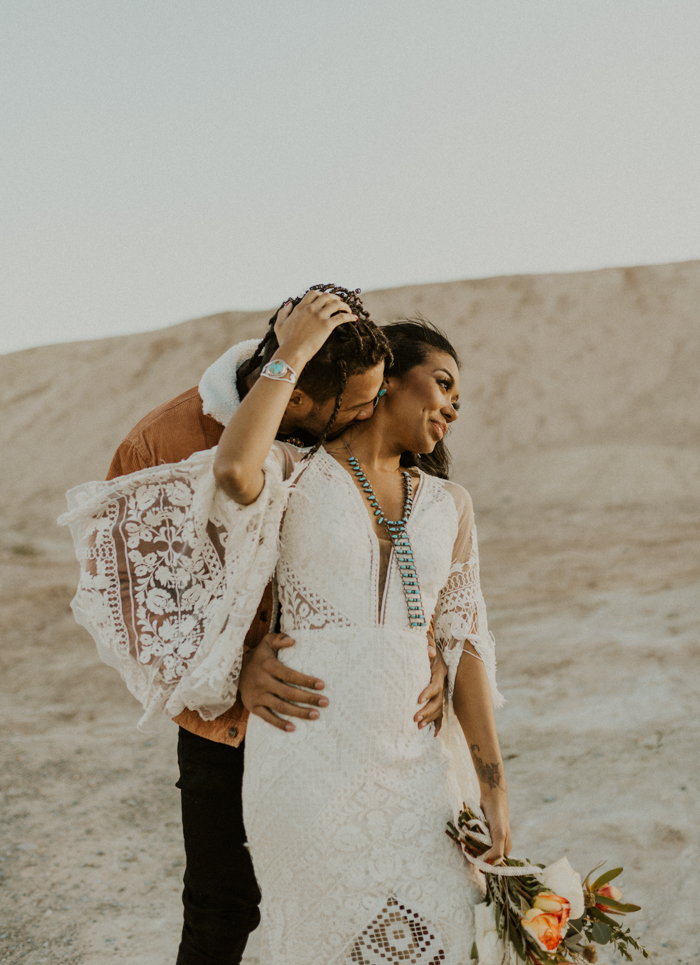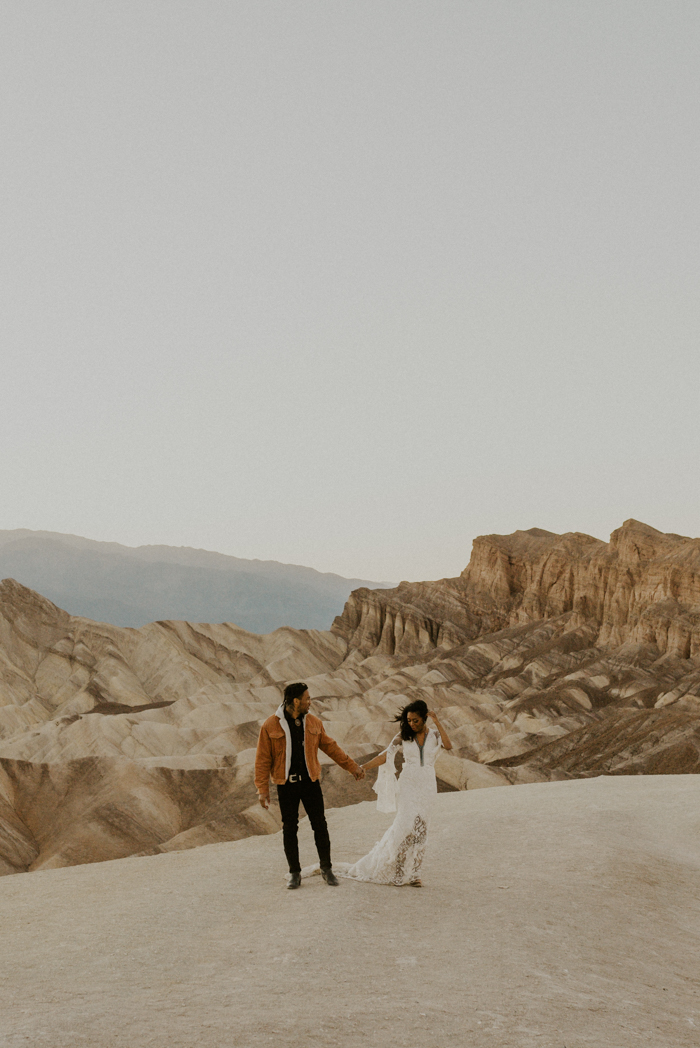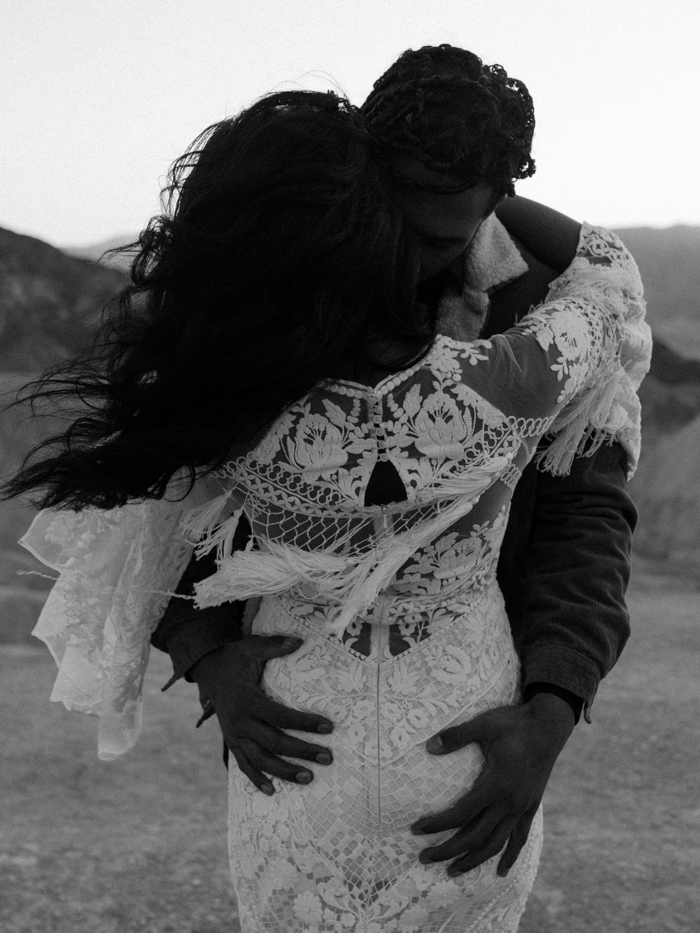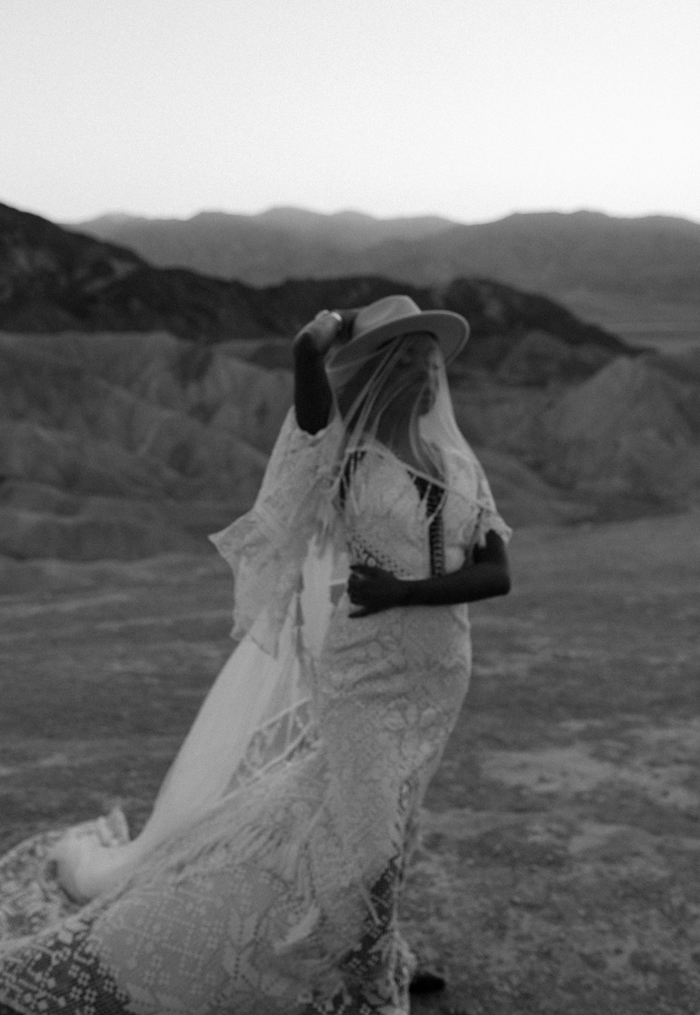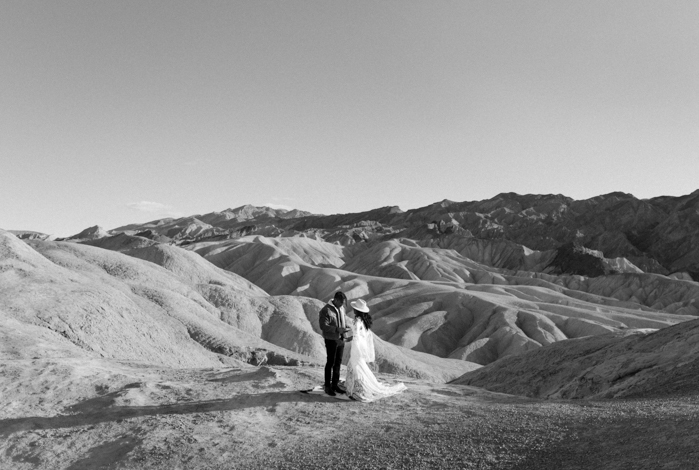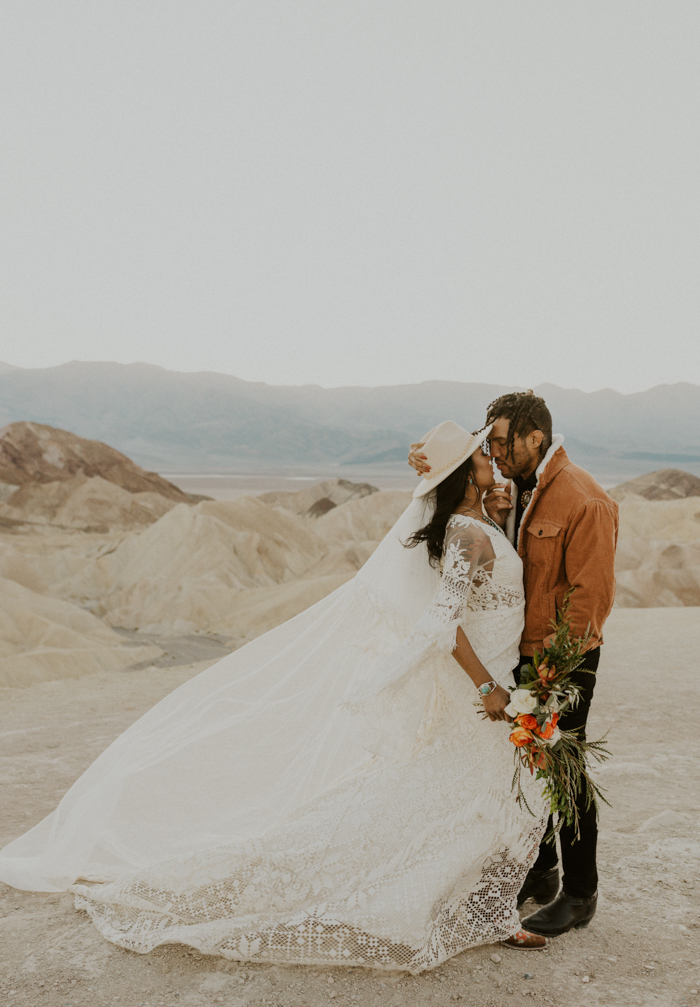 Big thanks to the talented team of vendors for putting together this dazzling boho Death Valley elopement. And, of course, shoutout to Hotzel Photography for capturing all the details that'll have adventurous wedding planning couples dreaming of an elopement.
Elopements have continued to grow in popularity, and it's easy to see why. The sense of intimacy, romance, and sharing a once-in-a-lifetime experience with your soulmate are unmatched. From remote desert cliffs to snow-capped mountains, let our list of prettiest national parks inspire you to showcase your love through a unique adventure!