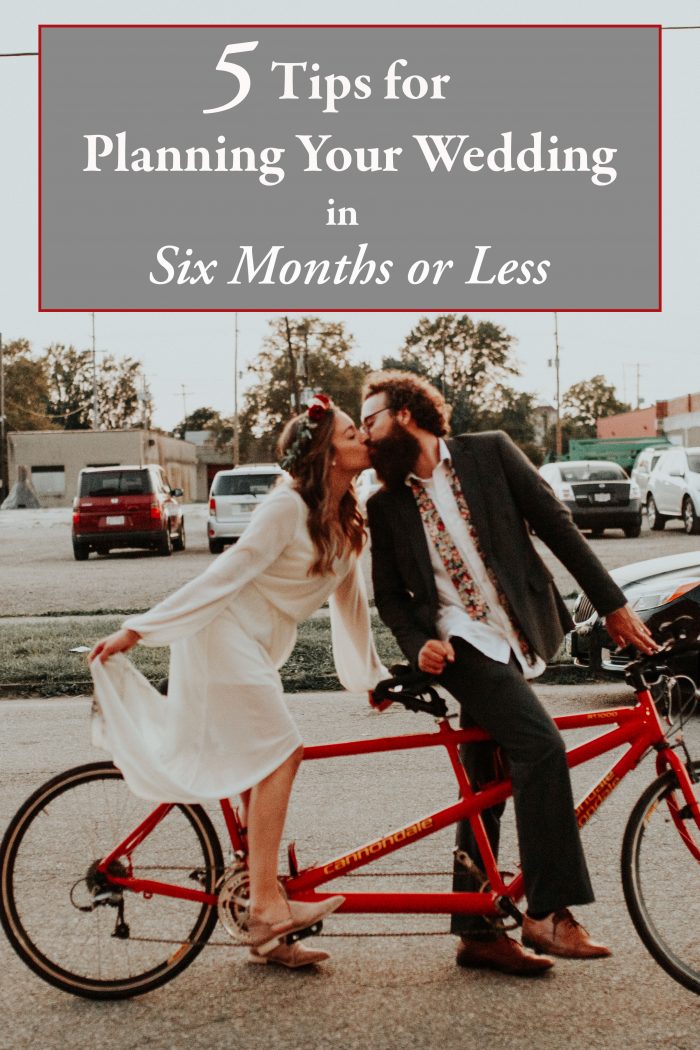 photo by Candacelynn Photography
Planning your wedding in six months or less might sound impossible, but we're here to tell you that it can be done! We've seen our fair share of Junebug couples opt for short engagements, and we're always blown away by how they manage to create beautiful and unique celebrations in a short amount of time. So, we put together our top tips and resources to help you plan the wedding of your dreams in less than a year. These will get in the right mindset, help set your priorities, and have you crossing off your to-do list in no time!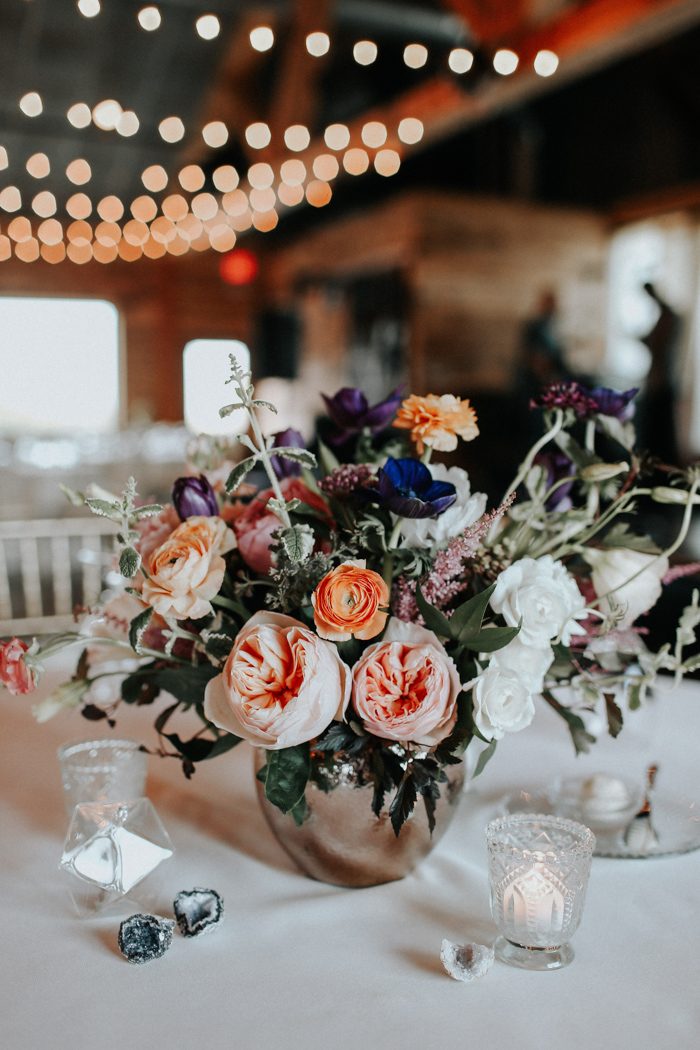 photo by Melissa Marshall
1. Be decisive.
With such a short timeline, you won't have the luxury of scouring the depths of Pinterest or changing direction with every new wedding inspiration you find. It's best to start planning with a clear big-picture vision of your wedding day, which is why we highly recommend making a wedding mood board before you do anything else. You immediately narrow your focus, which will be a huge time-saver in the long run. To save even more time and reduce stress, intentionally limit your options. Don't try to choose between 50 different floral design options or 10 different hairstyles. Consult your mood board, pick 2-3 options that match the vibe, and choose your favorite. You know what you love, so don't second-guess yourself! Once you make a decision, cross it off your list forever and move on to the next decision.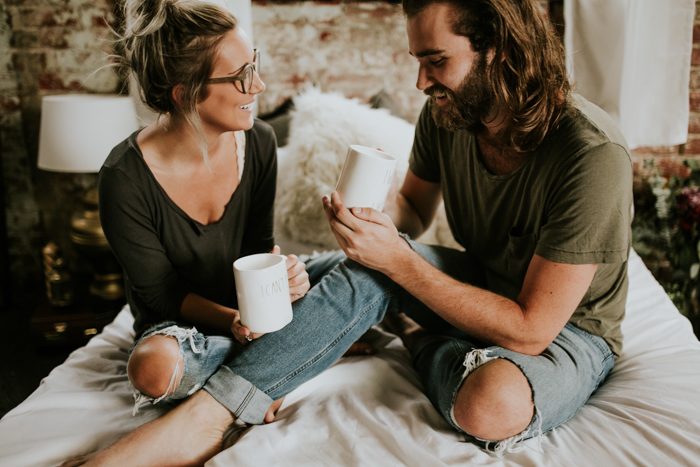 photo by Vic Bonvinci Photography
2. Stay on top of your emails.
This one is probably a no-brainer, but we think it's important enough to reiterate. Your vendors will already be working with a short turnaround time, so don't make them wait a week for a decision or an answer to a question. Refresh your inbox often and either respond immediately or mark wedding-related emails "Unread" until you can get back to them so they don't get lost. Make your goal to respond to every email within 1-2 days. This will keep you and your vendors on schedule and will increase your chances of nailing down goods and services that are likely to book quickly, such as venues and planners.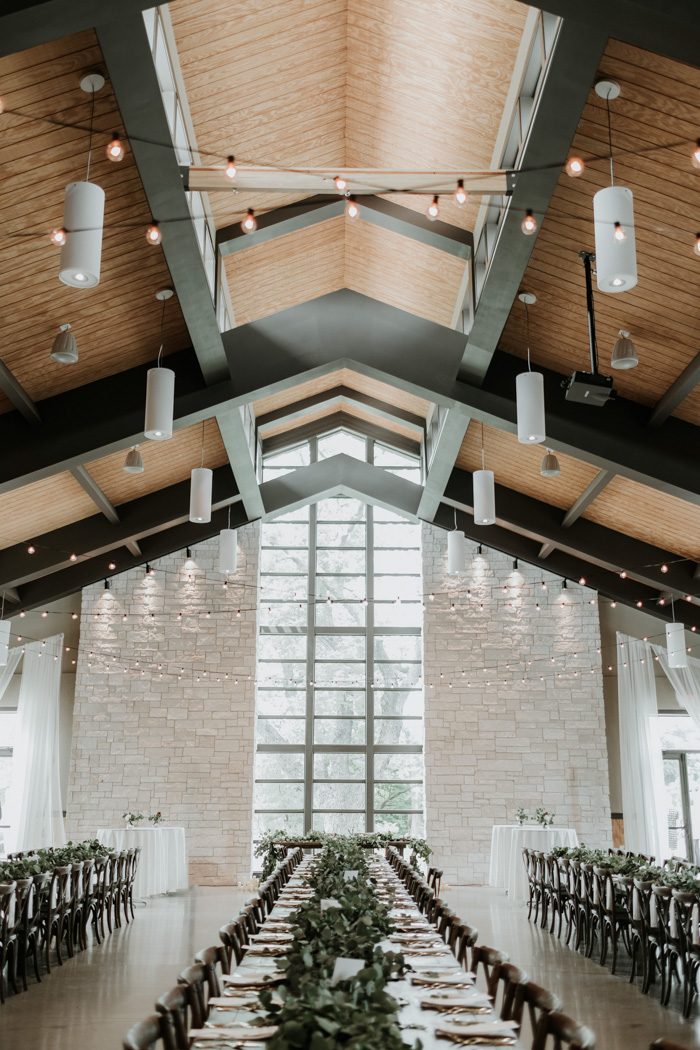 photo by Kay + Bee
3. Choose your wedding date based on venue availability.
A lot of venues book up a year (or more) in advance, so your #1 priority should be to book a venue ASAP! With a short engagement, you'll likely have limited options, but that doesn't mean you can't find a great space for your celebration. One way to open up your options is to keep your wedding date flexible. Rather than contact venues for specific dates, ask what dates they do have available in the timeframe you'd prefer. That includes being open to non-traditional days, like Friday or Sunday. Make a list of your favorite venues — and maybe some unconventional ones to expand your options — and contact them from the top down. Once you find an available date that works for you and your fiancé, book it and stop your search. Remember, being decisive is key!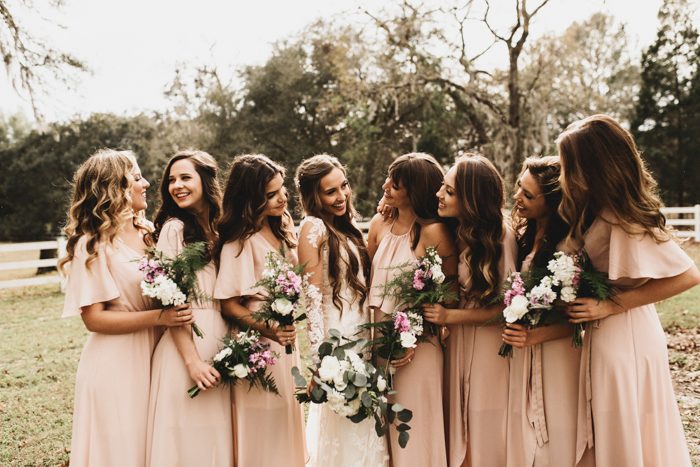 photo by Noelle Johnson
4. Don't be afraid to ask for help and delegate tasks.
Let's be honest, nobody expects a couple to cross off everything on their to-do list themselves, and that's even more true for couples who are having a short engagement. You have a tribe of friends and family that want your day to be perfect, so it just makes sense to turn to them for help. If you're a DIY bride, plan several craft nights with your girlfriends to help you knock out those creative details. If you know artists, bakers, or other creatives, ask if they want to contribute their skills so you have fewer outside vendors to book. Looking for more ideas? Check out these helpful tips for how and what to delegate to friends and family. Once you start delegating, you'll want an easy way to keep track of everything. Create a shared spreadsheet on Google Drive and ask each person to update it regularly. That way you (or your maid of honor) can make sure everything gets done without having to constantly check in with each person individually.
photo by Lauren Scotti
5. Buy your dress off the rack or online.
There are so many great alternatives to custom wedding dresses these days! Online favorites like BHLDN and Nordstrom provide gorgeous options that can be at your house within a week or two. If you're looking for something a little more unique or less expensive, we've also found dozens of online shops with bridesmaids dresses pretty enough to get married in and wedding dresses under $200. If online shopping isn't your thing, most bridal boutiques do offer off-the-rack options but they are likely to be more limited. We recommend contacting the boutique to find out if their inventory aligns with what you're looking for before making an appointment. Whether buying online or off the rack, don't forget to take into account alterations and avoid buying a dress that will need extensive changes made.
Looking for more stress-free and efficient wedding planning tips? We've got you covered:
The Most Important Questions to Ask Before You Start Wedding Planning
Use This Wedding Décor Checklist to Help You Nail Every Detail
How Not to Get Sucked Into a Pinterest Wedding
6 Stress-Reducing Wedding Planning Tips
Pro Trips for Creating Your Wedding Reception Seating Chart
5 Clever Ways to Repurpose Your Wedding Decor from Ceremony to Reception
Don't Forget to Tie Up Loose Ends with This Post-Wedding Checklist
Do you have any tips for planning a wedding in six months or less? Let us know in the comments!