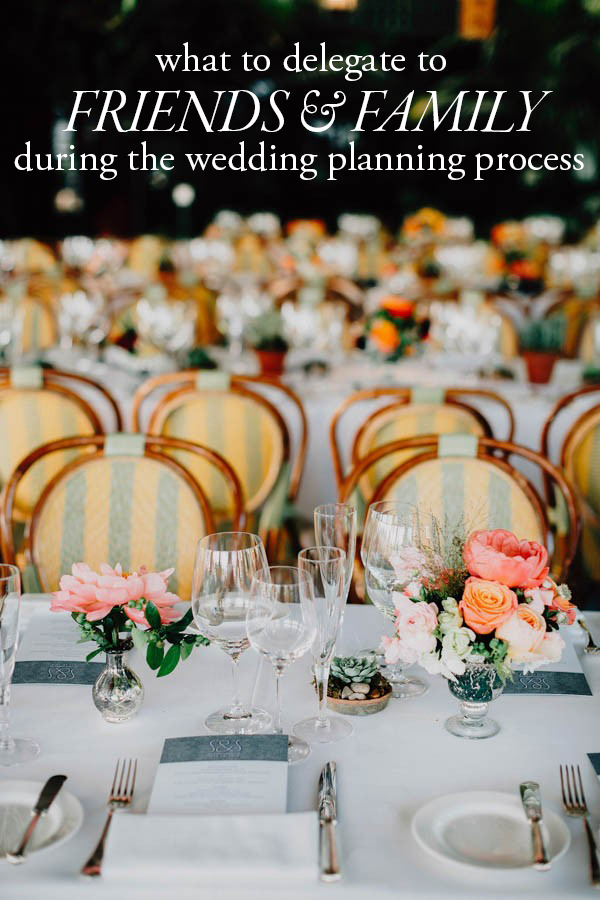 photo by Lev Kuperman Photography
These days, weddings are a labor of love that come together with the help of a whole community. In addition to your talented photographer and videographer, attentive coordinator and skillful florist, caterer, and makeup artist, there's another team of people who make your dream wedding a reality. The people who've been by your side long before you said "yes" to the dress or even "yes" to the proposal. The same people who asked "when are you getting engaged?" and "when are you setting a date?" are now asking "how can I help?"
Answering that question can be as overwhelming as wedding planning itself. Where do you even start? We know that delegating tasks can be a doozy, so we're here to break down what to assign your loved ones, and what to leave to the pros.
Your mother-in-law who loves baking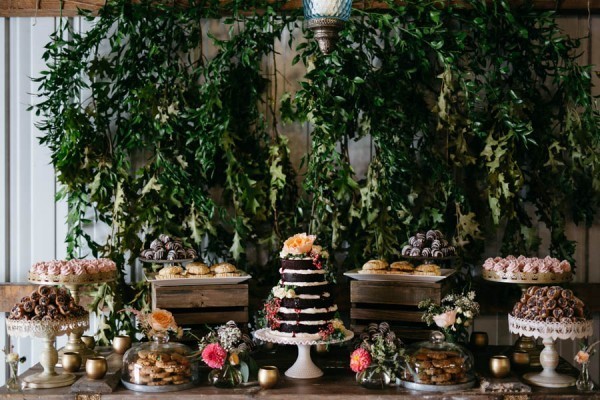 photo by Dan Stewart Photography
She's known for baking the most delectable cakes for each and every family member's birthday, but you may not feel comfortable having her build your six-tier wedding cake. Instead, give her control of the dessert table. Allowing her to plan the array of treats accompanying your cake is a sweet substitute that takes one more thing off of your plate, while giving her a chance to shine. Homemade pies and cupcakes are most delicious when baked with love!
Your crafty & creative bridesmaid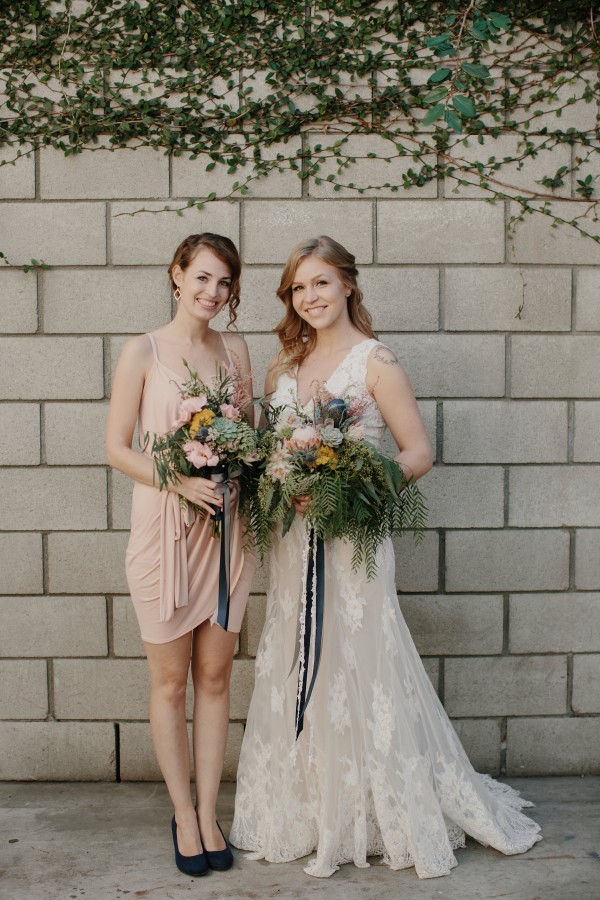 photo by Sidney Morgan
With so many DIY ideas on the Internet, Pinterest can be an endless rabbit hole of inspiration. Before you get sucked into the crafty madness, take your bridesmaid up on her offer to help. Having her make a shared Pinterest board for ideas allows you to simply scroll through a streamlined selection of projects to decide what's right for your wedding. Once you've determined what to DIY and what to outsource to a professional, have your bridesmaid create a spreadsheet of each project, the materials needed, and a priority timeline. If you've got lots of idle hands to help, have her assign different crafts to trusted friends and family members.
Your mom's friend who owns a really nice camera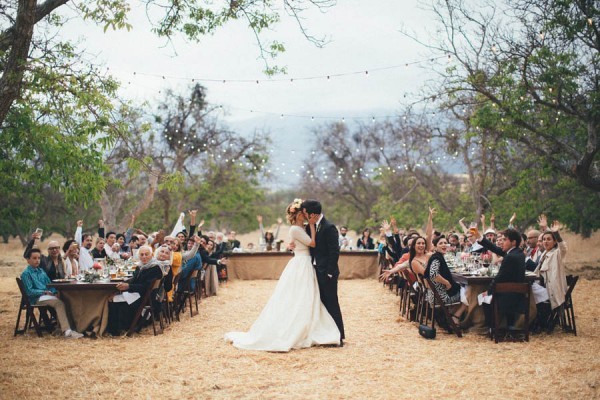 photo by Wildhagen Photography
We can't advocate enough for hiring a professional wedding photographer to capture your big day. It seems like everyone knows someone who's tried their hand at photography — and may even be quite skilled — but that doesn't mean they should be put in charge of documenting one of the most important days of your life. Instead of hiring your mom's friend to take on your whole wedding or even your engagement photos, enlist their help for one of the smaller events leading up to the big day. Your engagement party, bridal shower, or rehearsal dinner are the perfect, low-pressure settings for a family friend to photograph.
Your handyman father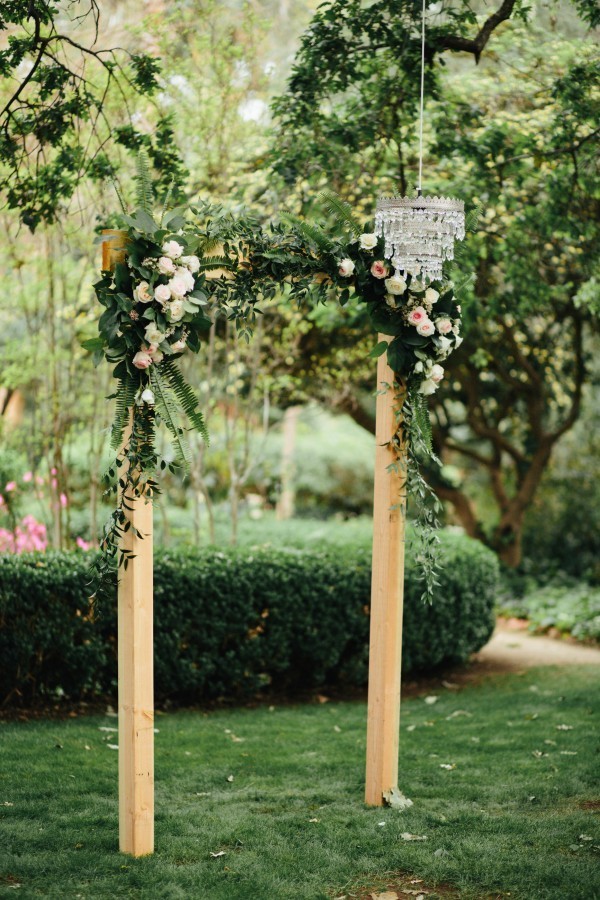 photo by Emily Magers Photography
We know your dad would build you the venue of your dreams if it would make you happy, but perhaps a handcrafted sweetheart table or ceremony arch would do the trick. Fathers can often feel left out of the wedding planning process, so letting him build you something with his own hands helps him feel needed and included in your special day. Some of our favorite farm tables and cake stands have been thoughtfully crafted by a bride's father, and you'll appreciate those one-of-a-kind pieces long after you've said "I do."
Your detail-oriented aunt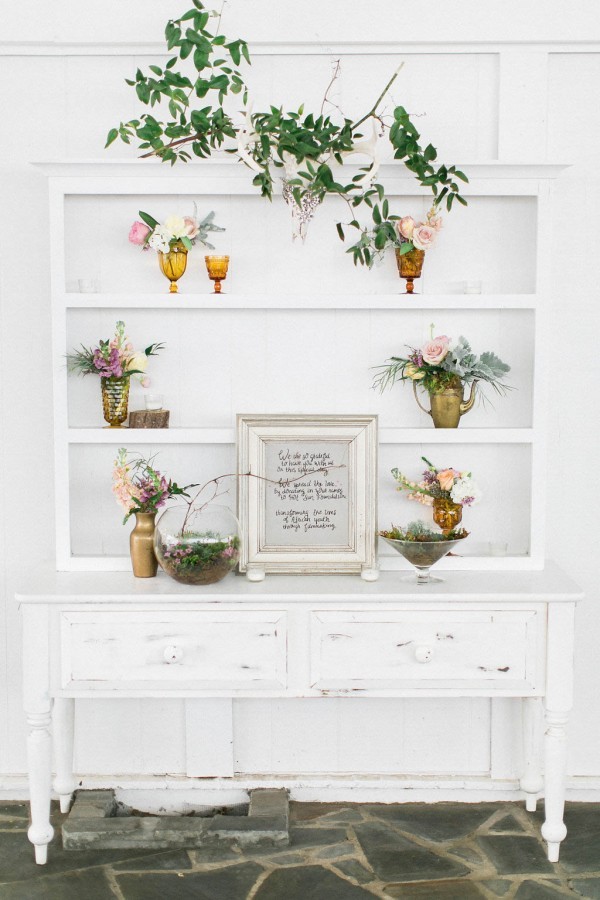 photo by The Schultzes
Unless your aunt is a professional wedding planner by trade, it may not be the best idea to give her free reign on coordinating your big day. However, that doesn't mean her attention to detail and stellar organizational skills have to go unused! Making her the point of contact for your hired planner or day-of coordinator ensures that no questions will come to you as you prepare to say your vows or enjoy your first dance. Entrust her with a binder full of every vendor and wedding party member's contact information, and maybe even cc her on your email communications throughout the planning process to keep her in the loop.
It's true what they say: it really does take a village to pull a picture-perfect wedding together! Thinking of hiring a wedding planner? Read this first!