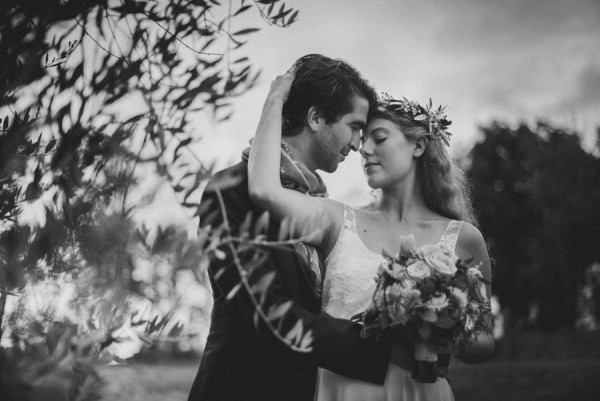 Italian wedding venues always have great architecture and views of the countryside. Emmanuelle and Amayas' romantic Tuscan wedding had it all and then some! The groom drove to the traditional Italian ceremony in a Chianti classic car. The dreamy ceremony was followed by a whimsical reception. The bride wore a floral wreath on her head that resembled the natural surroundings of Fattoria di Rignana. And to top it all off, renowned photographer Roberto Panciatici captured the couple's picturesque and unforgettable day beautifully.
The Couple:
Emmanuelle and Amayas
The Wedding:
Chiesa di Panzano in Chianti
The Inspiration:
We wanted to have a colorful and countryside wedding, simple but chic at the same time, inspired from the tuscan atmosphere and its very special colors: greenish, pale orange and red with little decor details as I (Emmanuelle) am an interior designer, creating a special atmosphere was very important! We prepared this moment to gather all the family and friends we loved, in a relaxed mood with music as it was very important for Amayes and because we do love good djs and parties. We also wanted to gather all the Tuscan special atmosphere, with its good food and wine!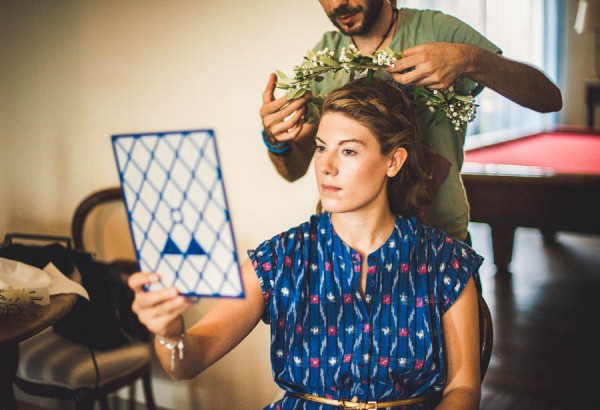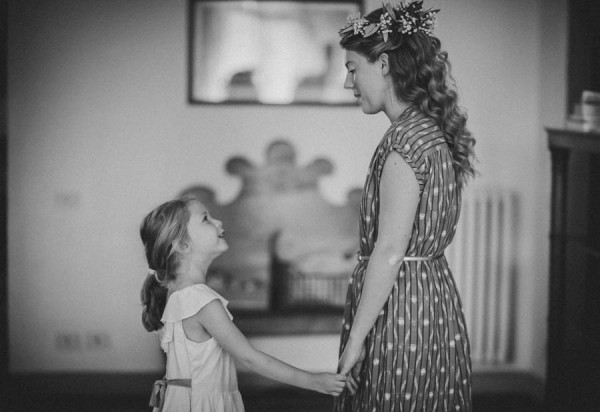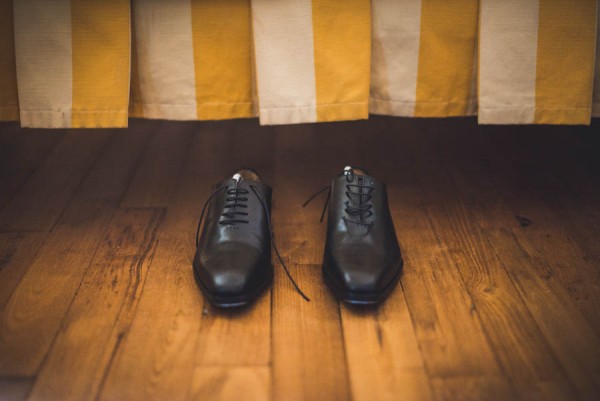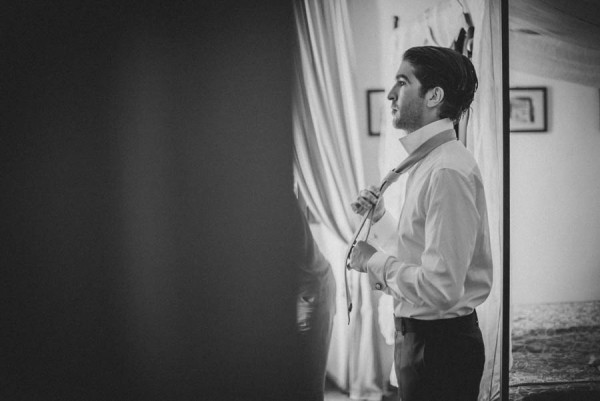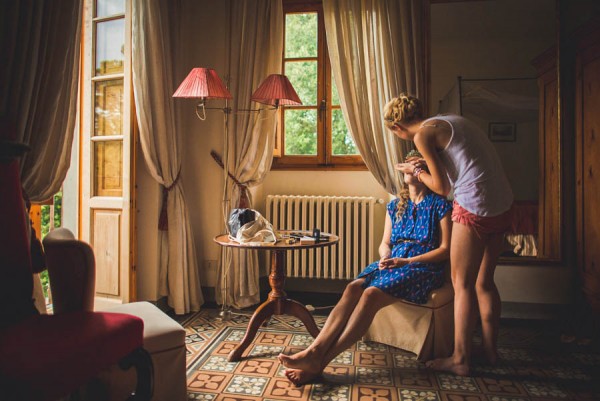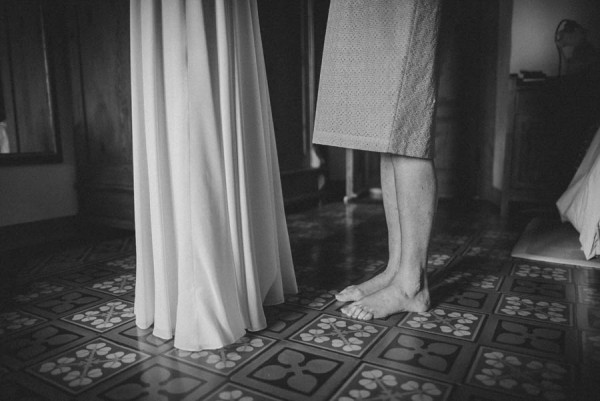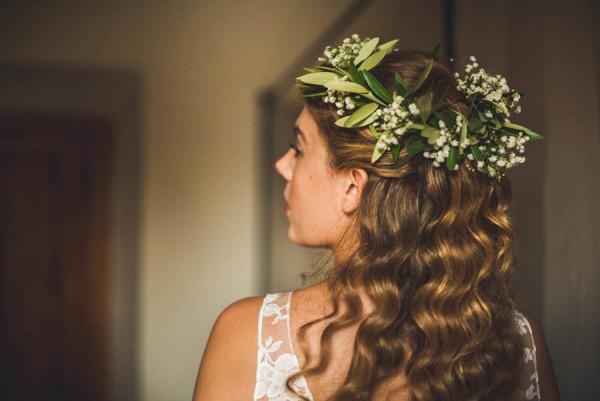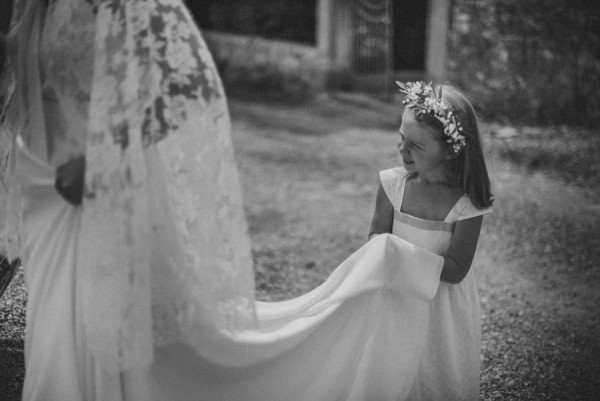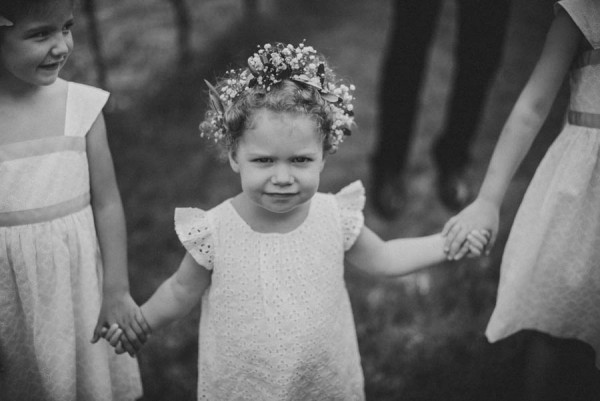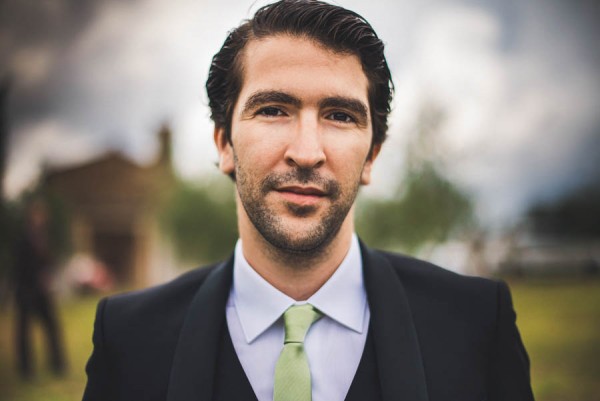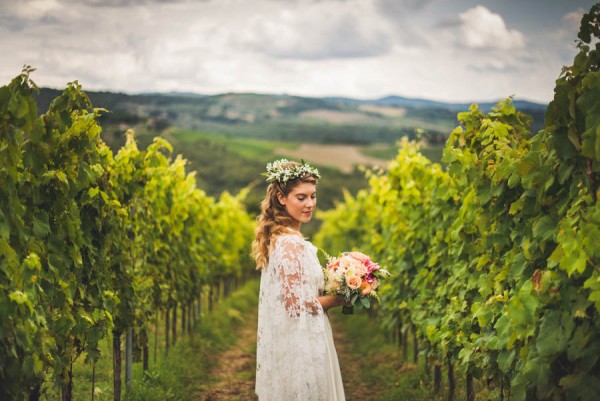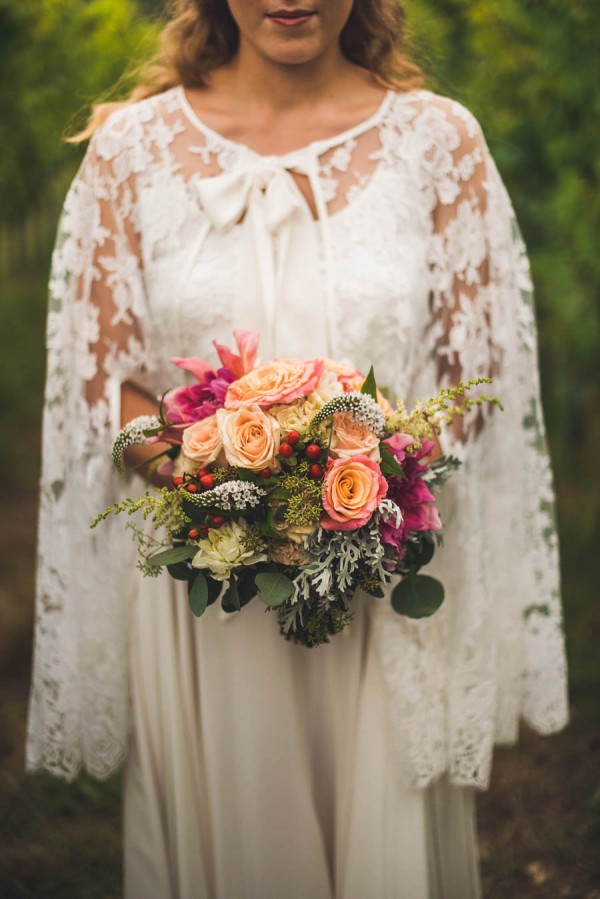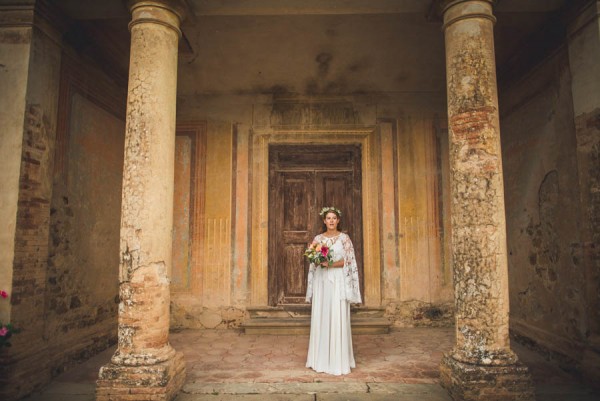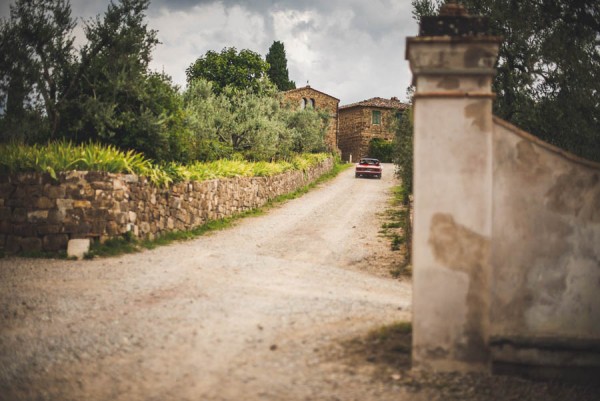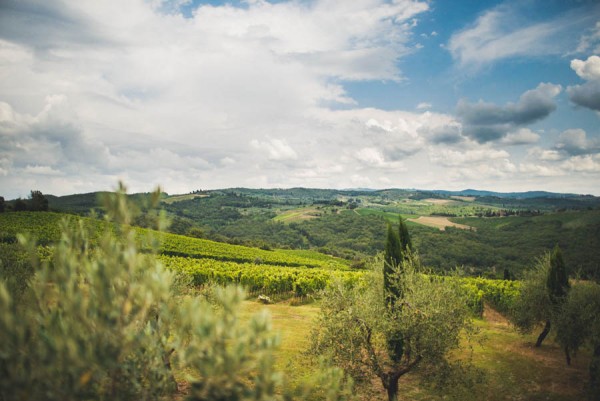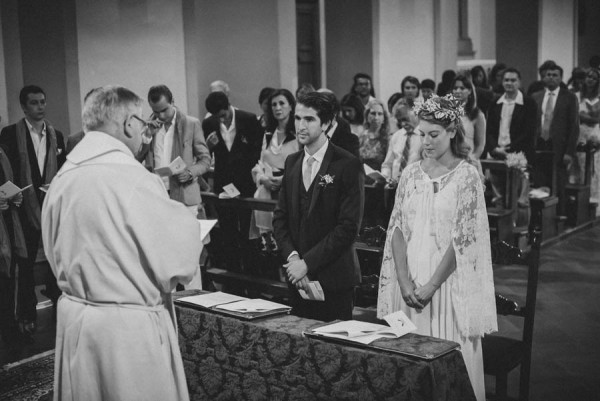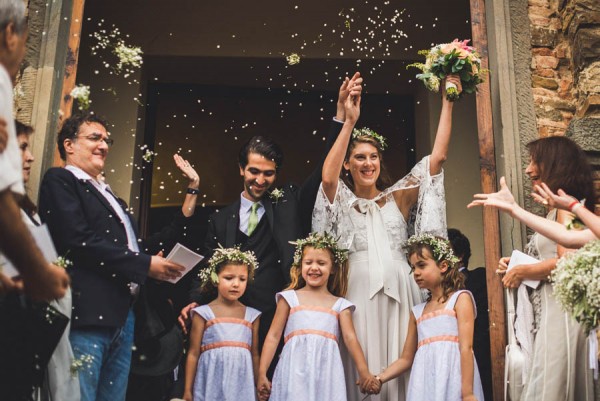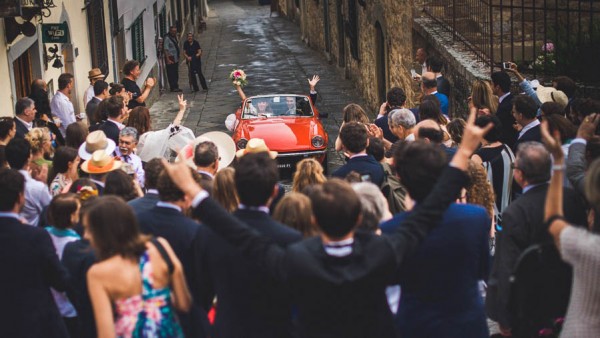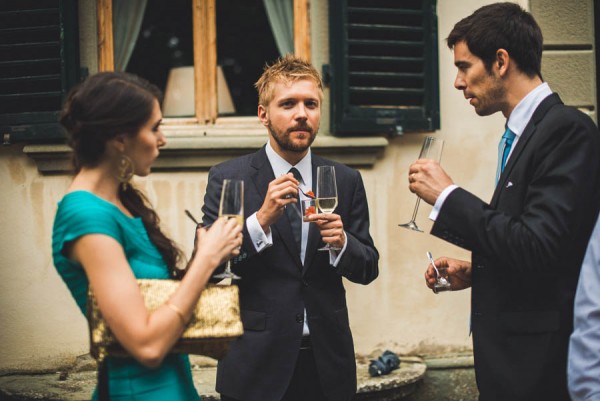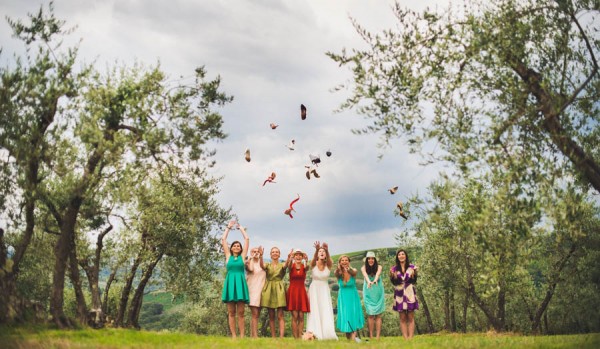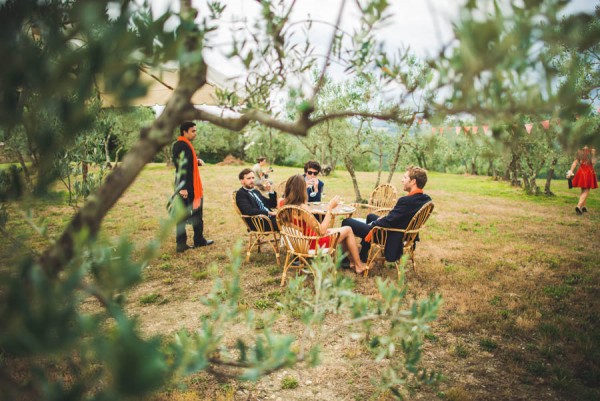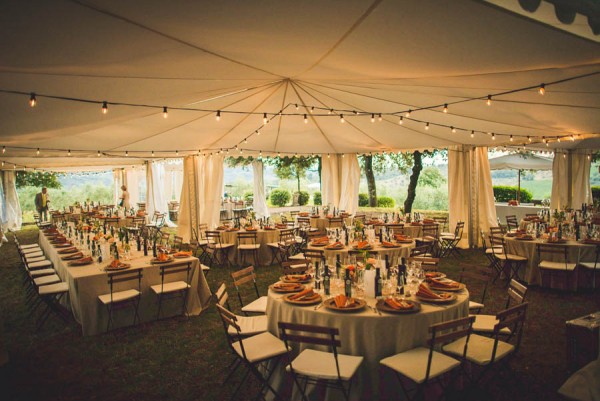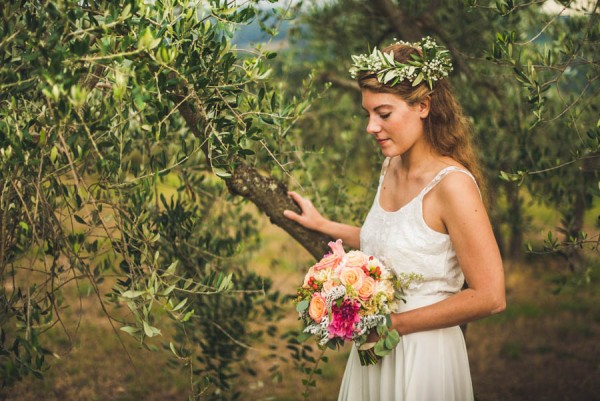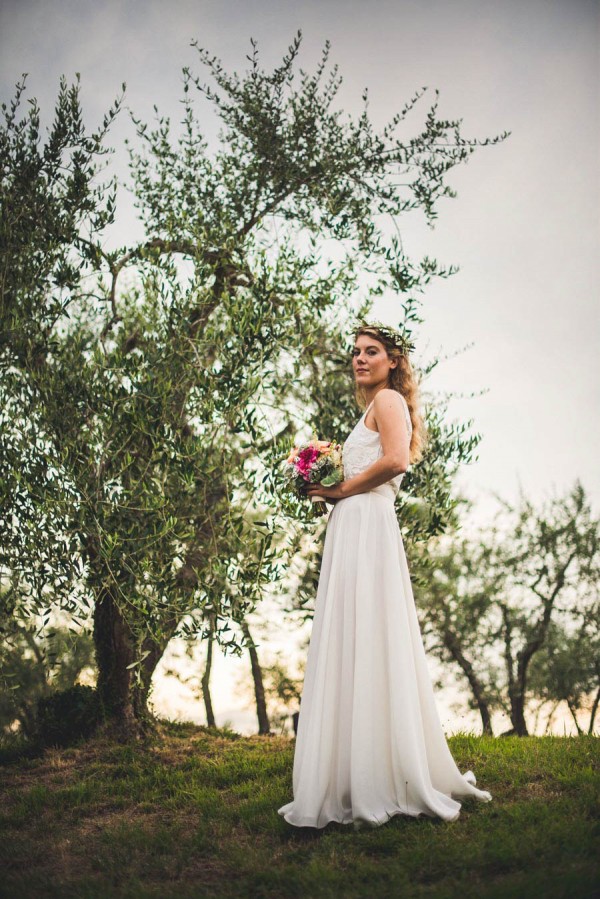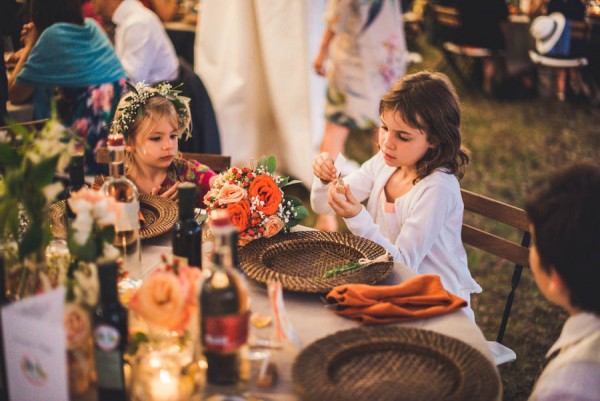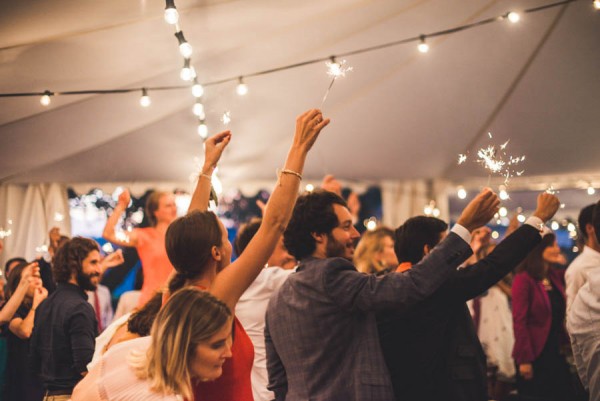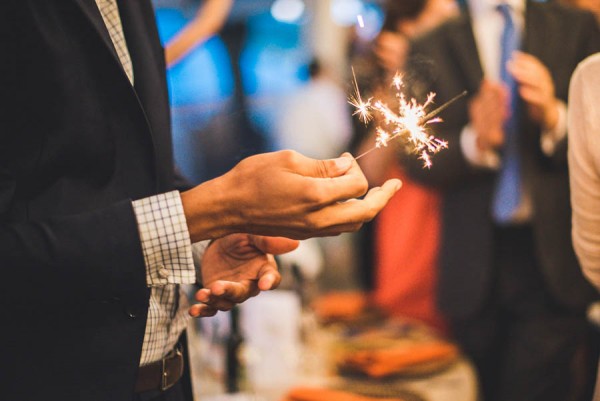 The Moments:
It is very difficult to tell which moment was our favorite as we have many fantastic memories from our wedding… Maybe the moment when the sun came back around the pool, during the cocktail hour, after the rain, which made for a very dramatic atmosphere… it was very special…. We also really enjoyed the day after, on Sunday, when the pressure of the day was over and we danced all day long with our friends.
The Couple Recommends:
We really enjoyed working with Roberto, our photographer, he is vey passionate with his work and he helped us have memorable pictures from our wedding. He is the best photographer ever! We would also like to thank all the people from our wedding venue, la Fattoria di Rignana, especially Simona who helped us a lot to prepare our wedding day and make it very special. We really felt at home there and they welcomed us so kindly! I also recommend Elise, the stylist who designed my dress, she takes her inspiration from the mid 20's fashion style and her dresses are simple & beautiful. Least but not last, our DJ, Young pulse, who is a really talented producer and DJ who is based between France and USA.
The Wedding Team:
Photography – Roberto Panciatici
Ceremony Venue – Chiesa di Panzano in Chianti
Reception Venue – Fattoria di Rignana
Floral Design – MariLou Fiori
Catering – Tuscan Excelsia
DJ – Young Pulse
Invitations – Emmanuelle Gain
Hair Styling – Mej
Wedding Dress – Elise Hameau
Bridal Accessories- Alix de la forest
Transportation – Chianti classic car
Thank you to Roberto Panciatici for sharing Emmanuelle and Amayas' romantic Tuscan wedding with us! The bride looked stunning in her dress and hair accessory. Planning an Tuscan wedding like this one? Visit Intimate Tuscan Wedding at Villa Le Piazzole.