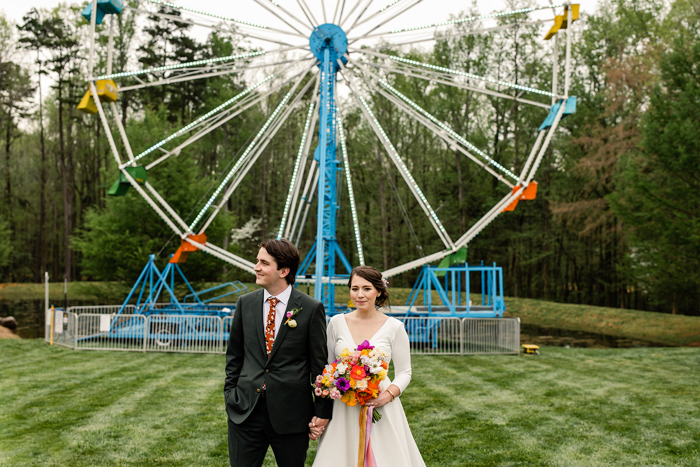 When deciding on the theme of their wedding, Elizabeth and Sam wanted to create a fun wedding to match both their love and their personalities. They gave their vendor team the creative freedom to make their wedding truly unique. The result was a stunning festival themed wedding.
In collaboration with their wedding planner Honey + Thyme Events, they created an eclectic art-inspired festival wedding with a Ferris wheel, a caricature artist, and a campfire totem pole. Plus, hosting their wedding at Elizabeth's childhood home made it all the more special.
Honey + Thyme Events' Thoughts On The Festival Themed Wedding
We used collaborative design boards in the planning process and scheduled dozens of detailed meetings and walk-throughs. We wanted the entire day to feel like a big festival of love. Guests arrived on a trolley to a spacious, private estate. The layout was sprawling and overlooked a pond that reflected the festival lights once the sunset. From the custom cocktail mugs served out of a vintage trailer and the eight-foot dessert wall with a variety of sweets to the caricature artist and campfire totem pole, this was a day we'll remember forever!
Keep scrolling to see this colorful and fabulous art-inspired festival wedding as captured by Stephanie Bailey Photography.
The Couple:
Elizabeth and Sam
The Wedding:
Mint Hill, North Carolina, USA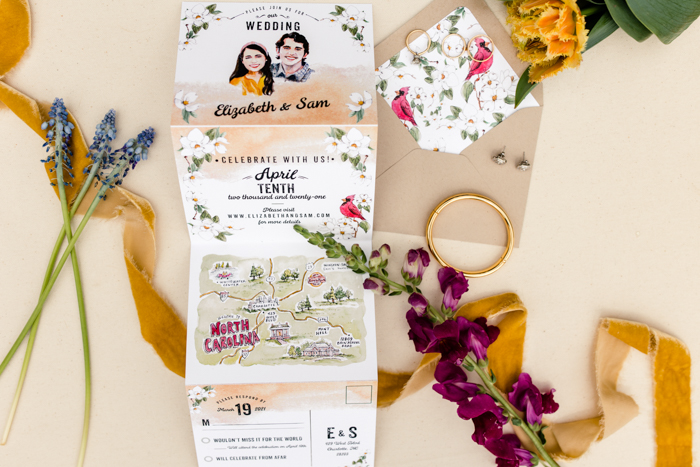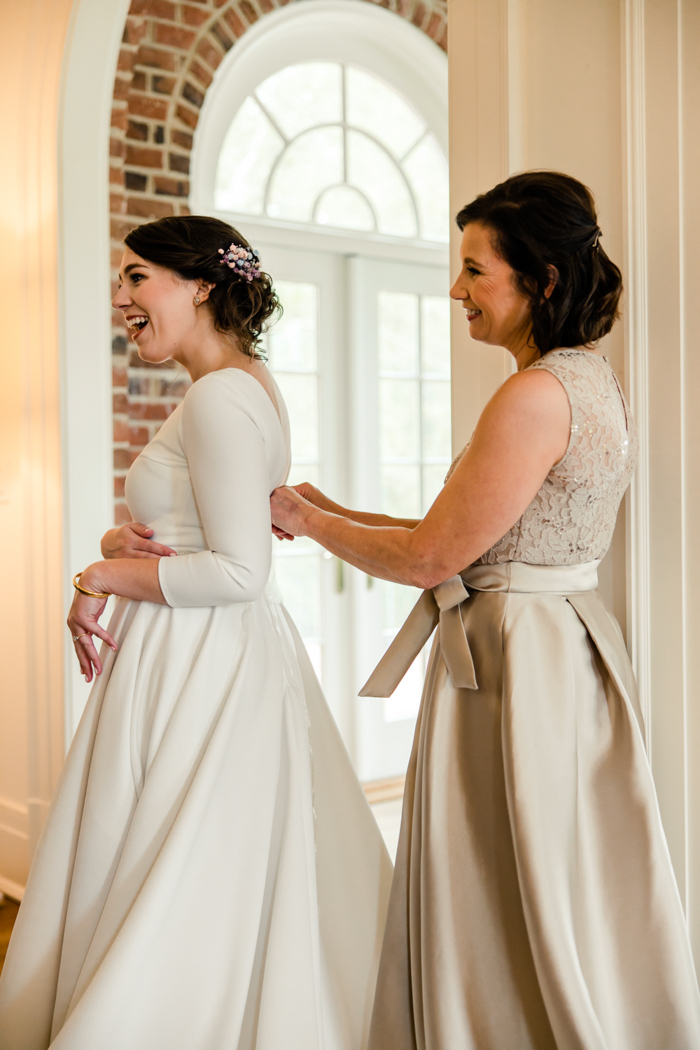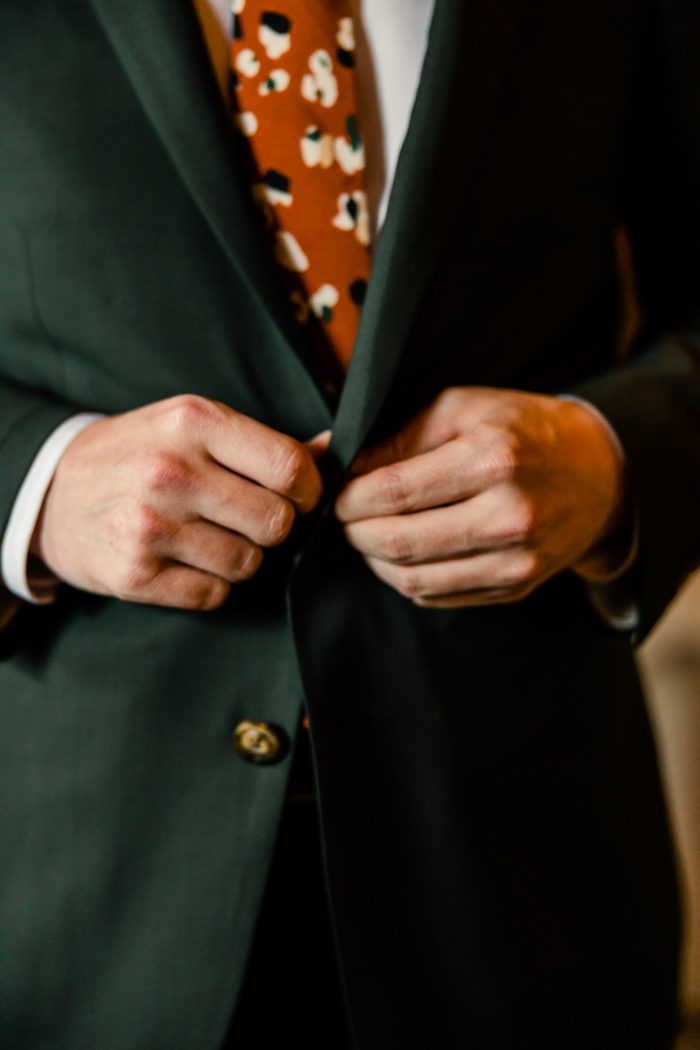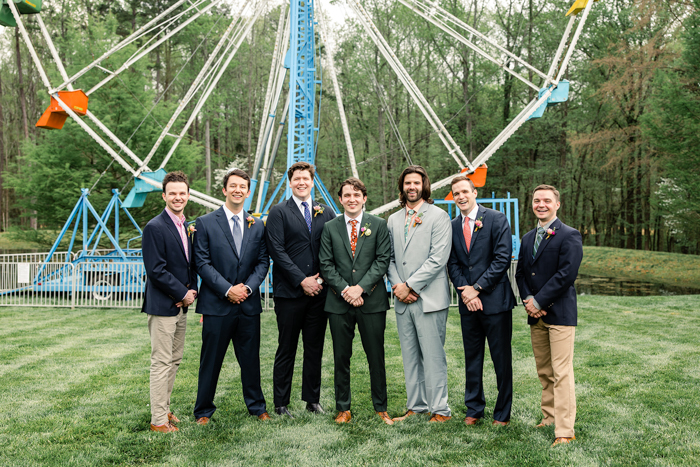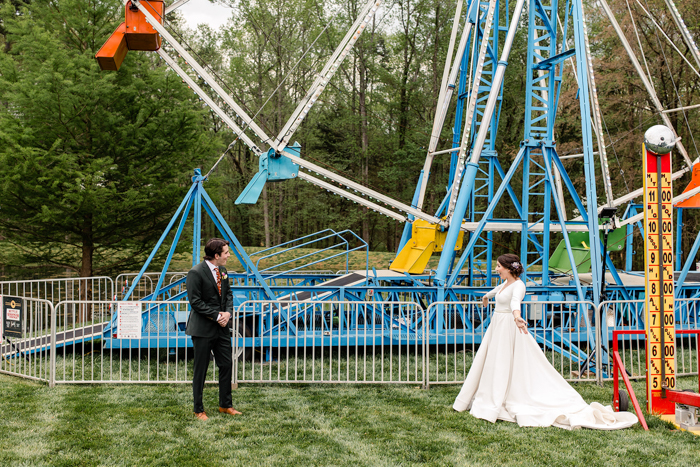 Shop similar long-sleeve gowns: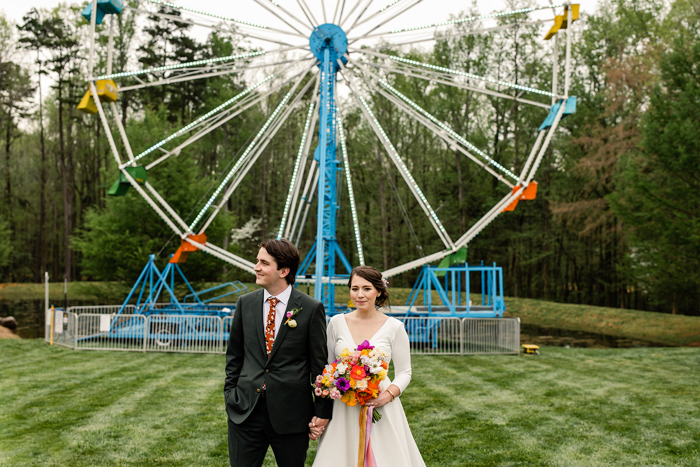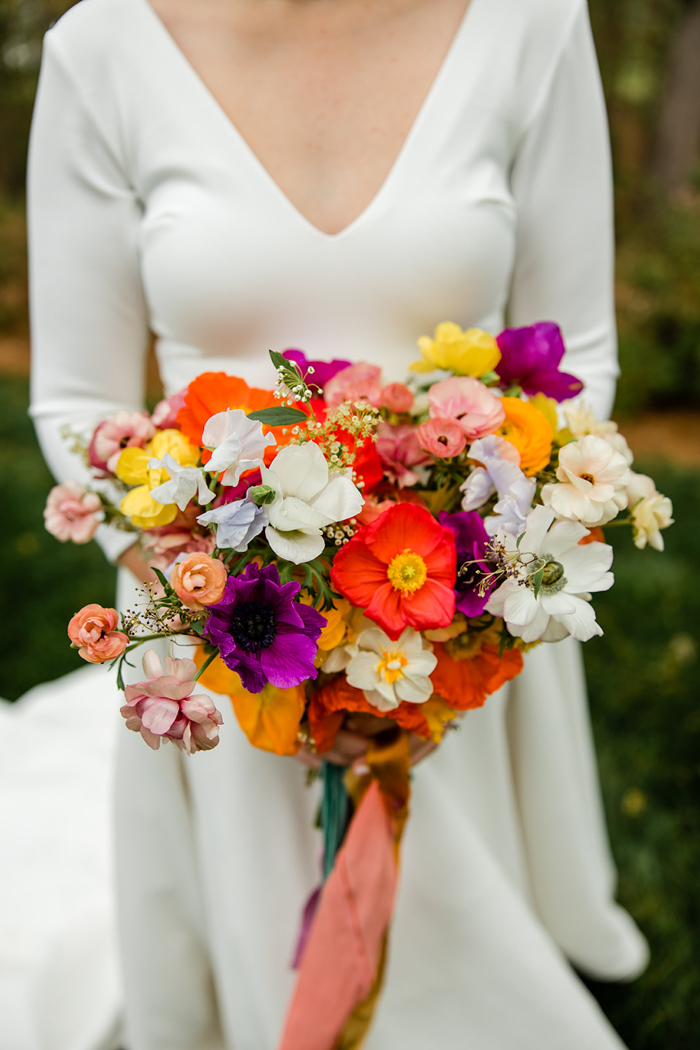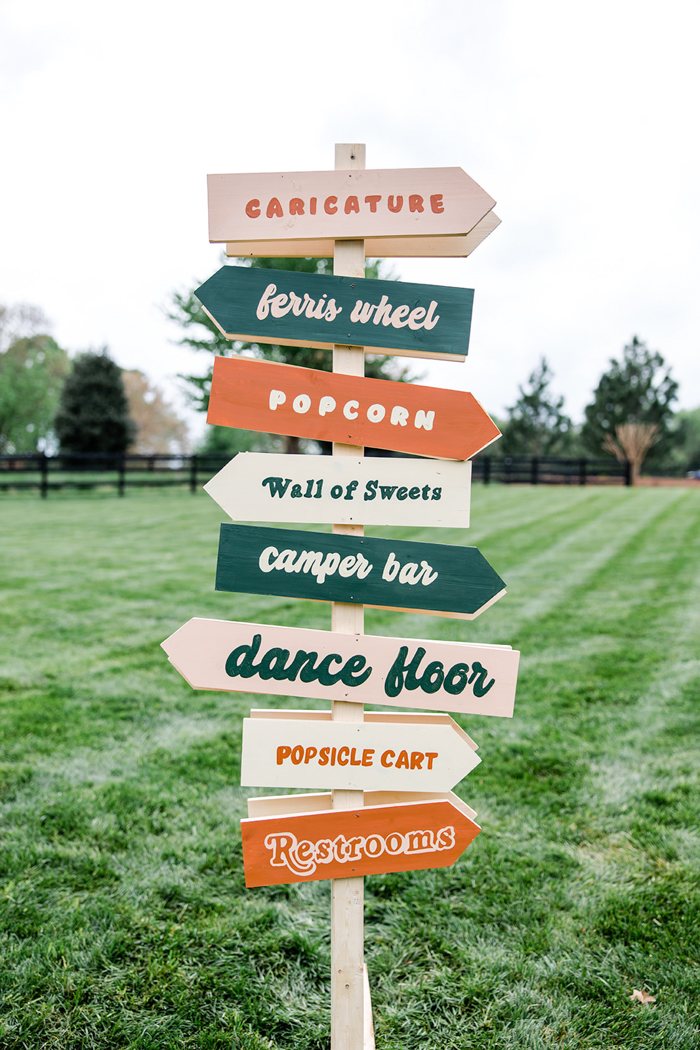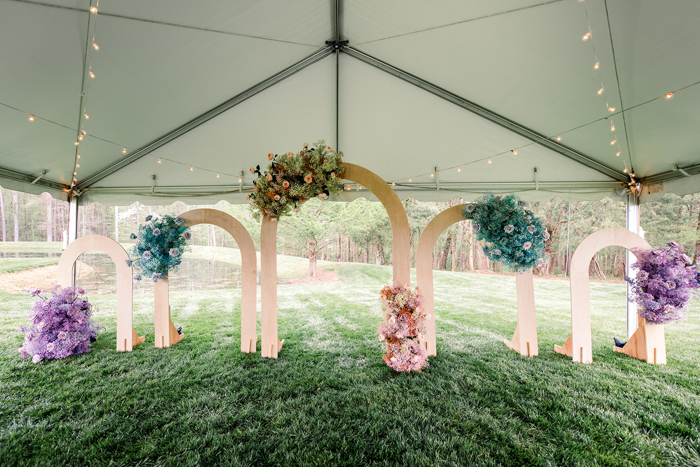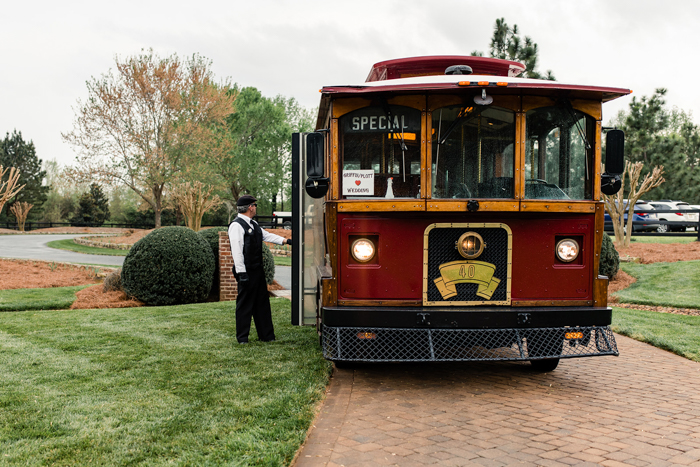 Getting Married At Her Home
My favorite movie growing up was "Father of the Bride." I always thought it was magical that Annie got married at her home; it felt so personal and warm. When the time came, I knew there would be no place more special than the house that built me. The cherry on top was our father-daughter dance to "The Way You Look Tonight," the song that played as the end credits roll from Father of the Bride.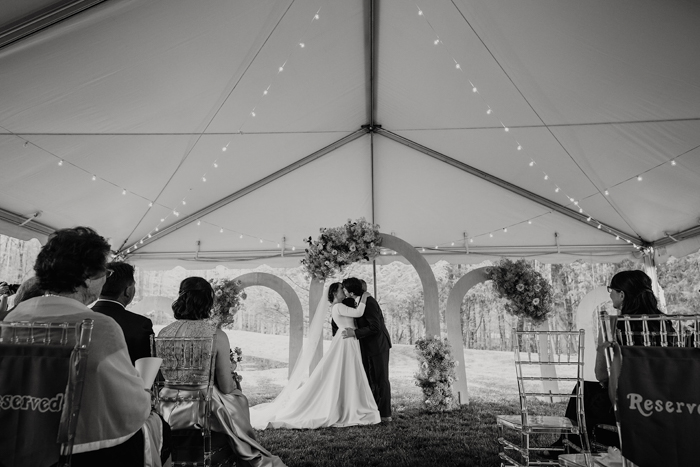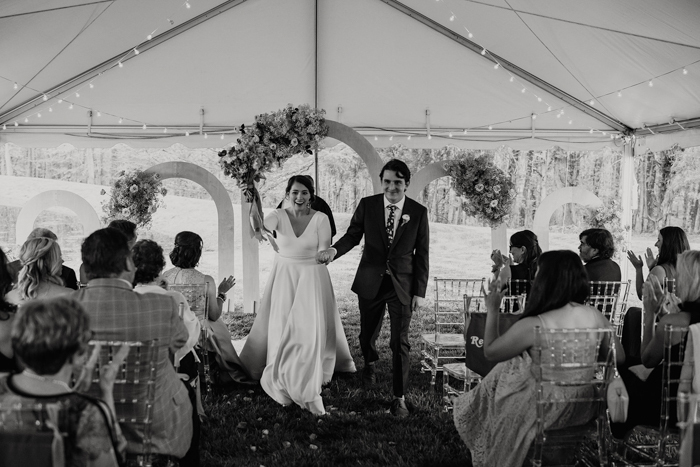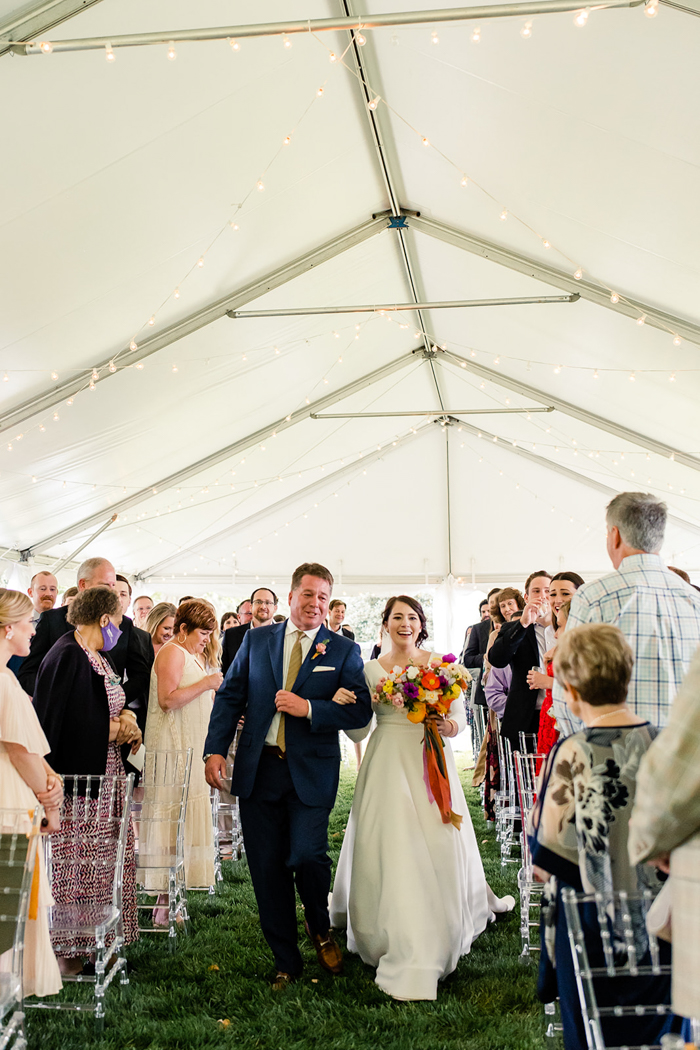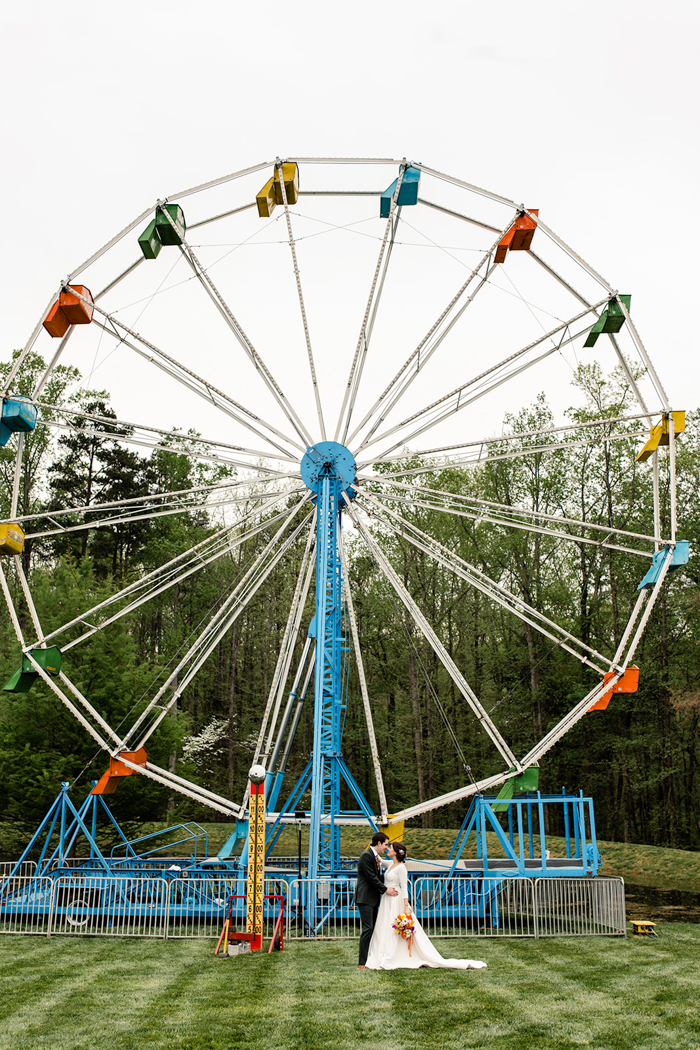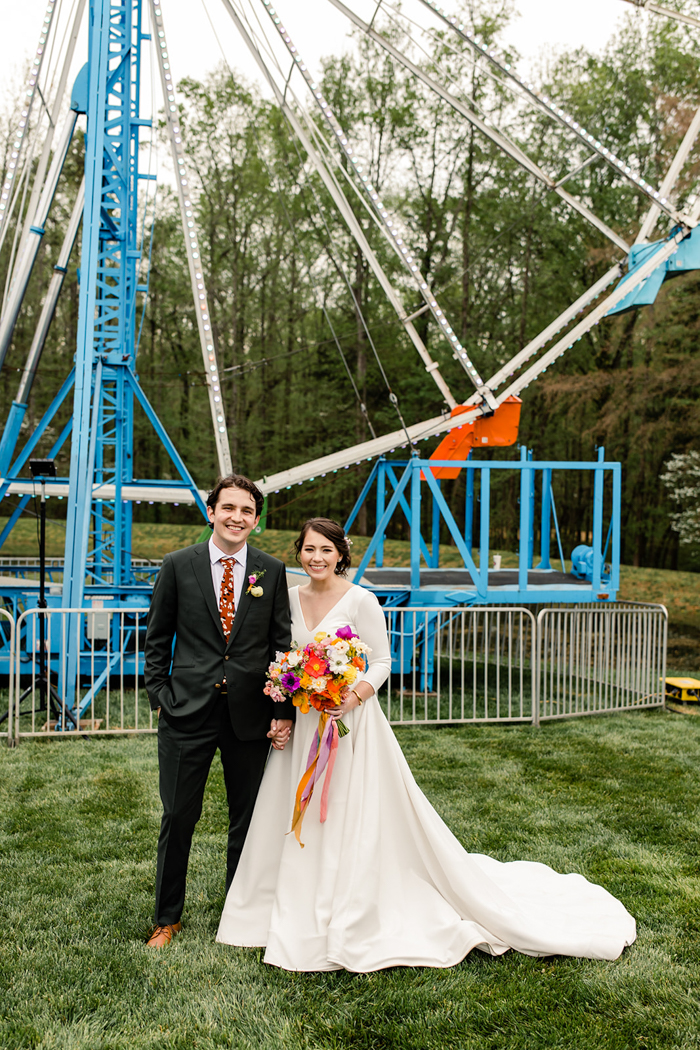 A Late-Night Ferris Wheel Ride
The most memorable part of our day was a late-night Ferris wheel ride. We got to jump the line and take a spin while looking down on our most special day surrounded by our loved ones. This gave us the chance to take a moment to think about the end of our perfect day and the start of our lives together!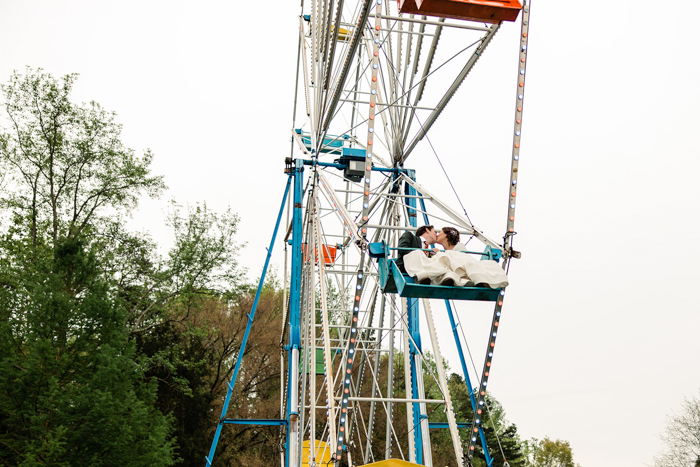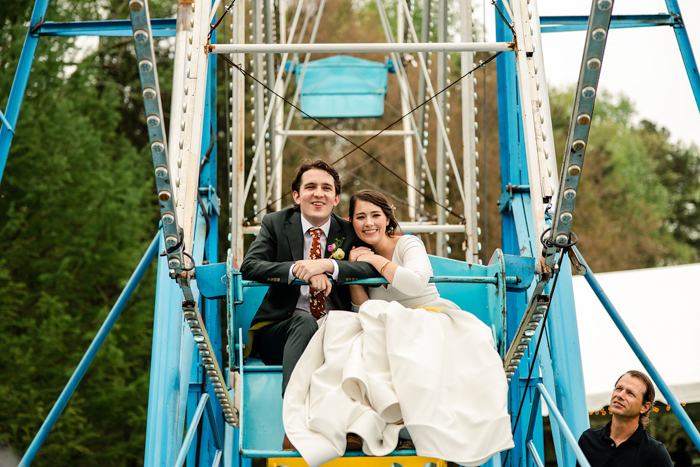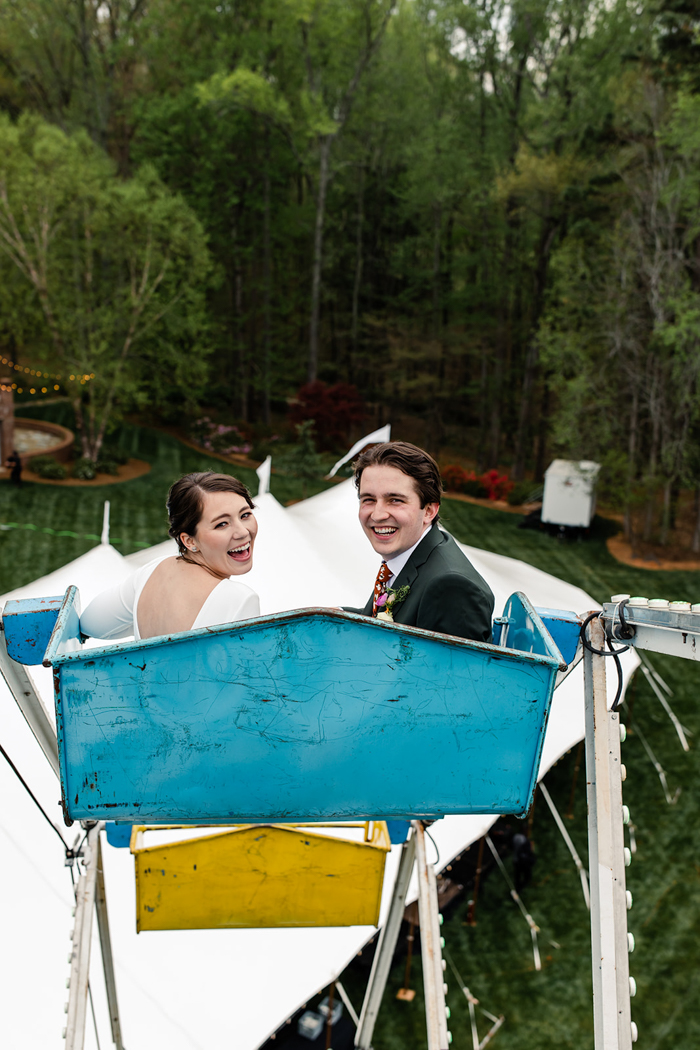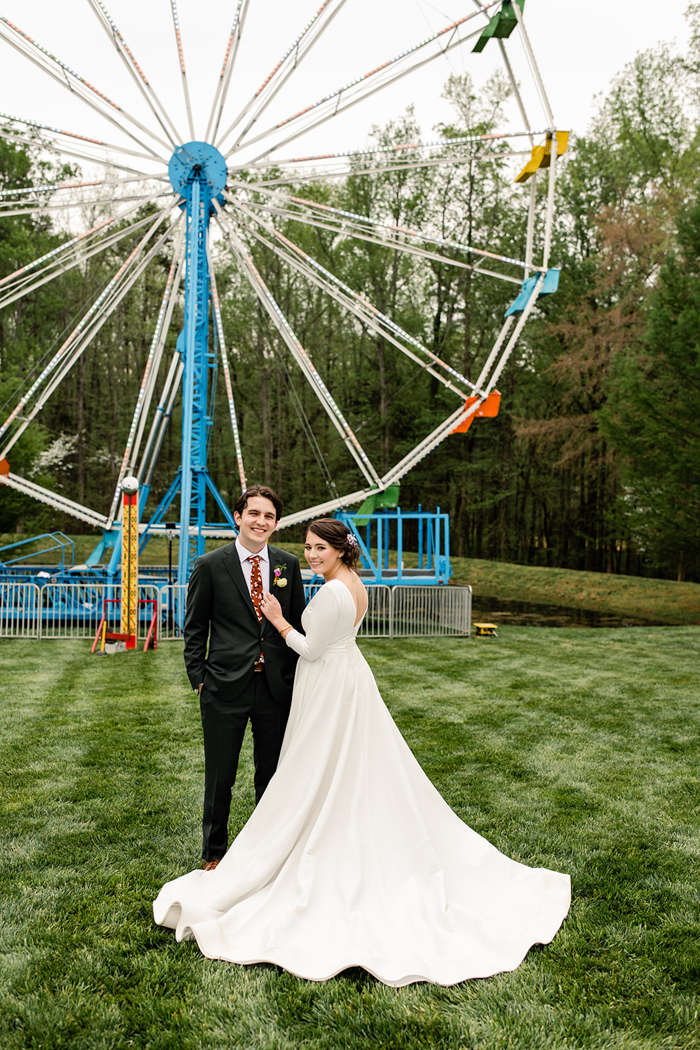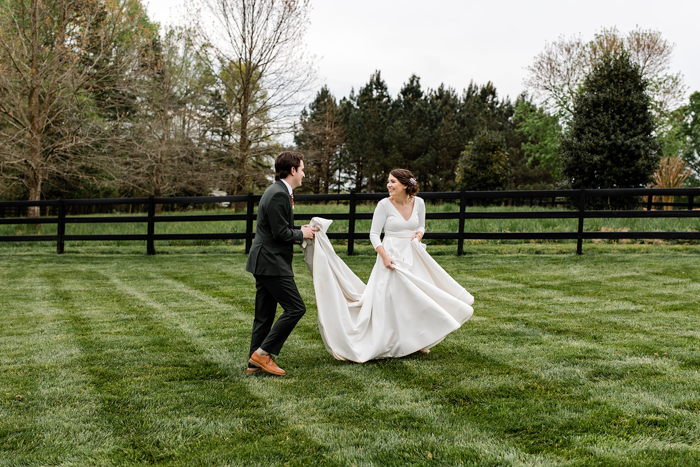 Wedding Planning Advice
Planning is part of the wedding experience. Don't try to wish it away or just "get through it." A wedding is so much more than just a day or a party—it's a culmination and expression of love and commitment. Treasure that limited time of anticipation for your celebration and union!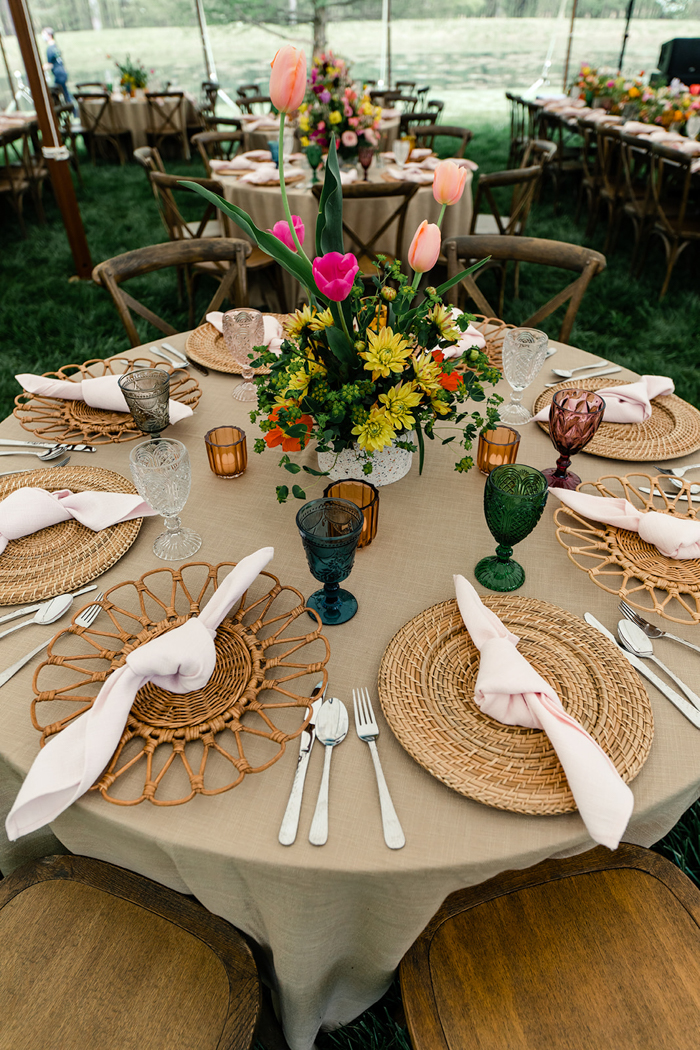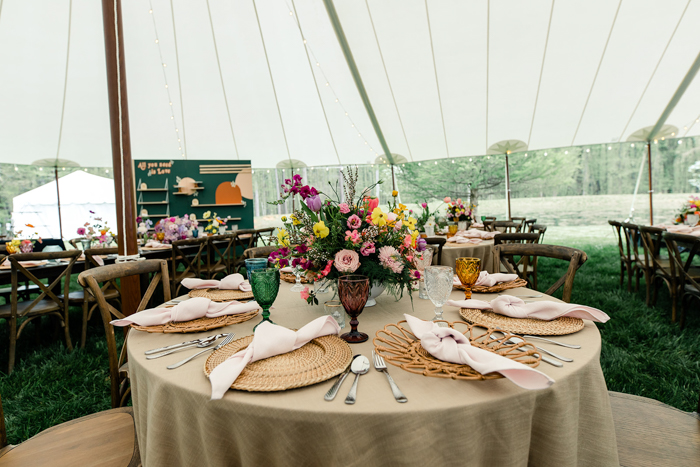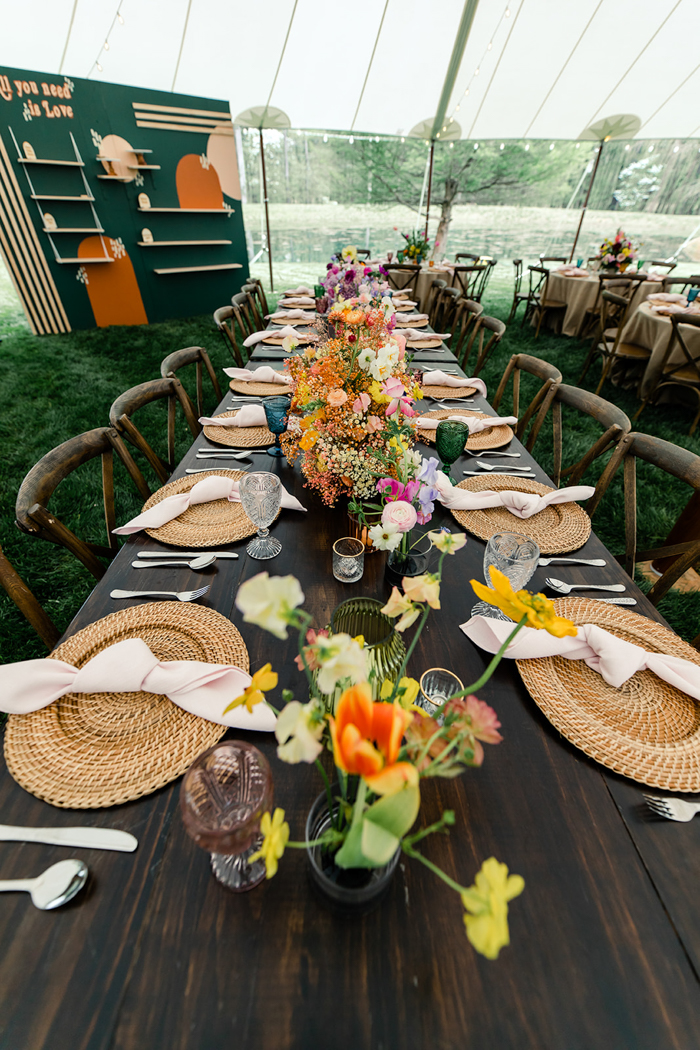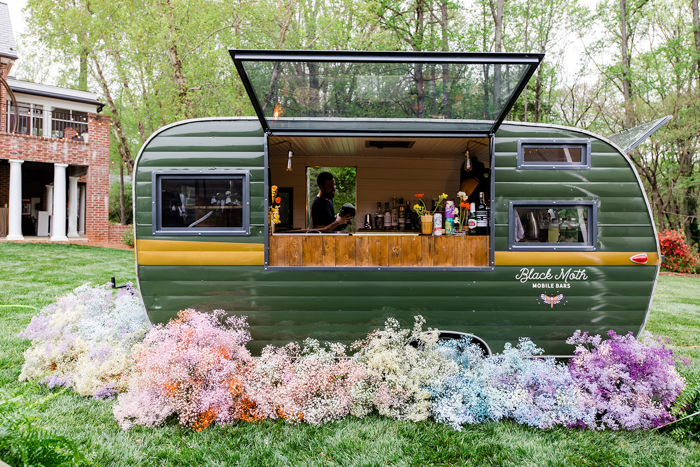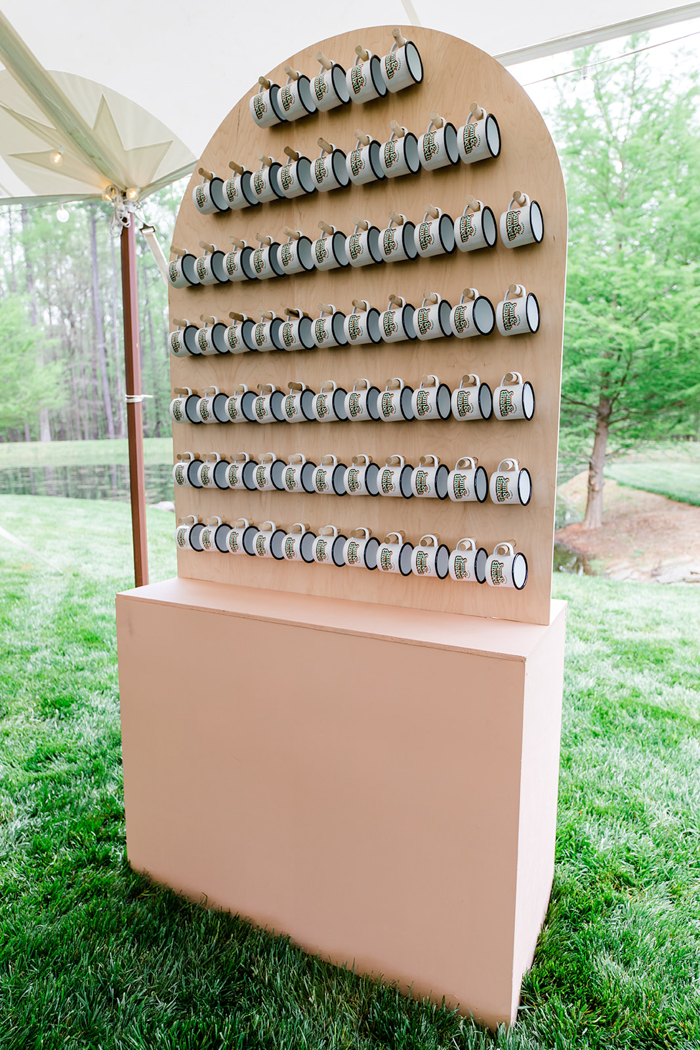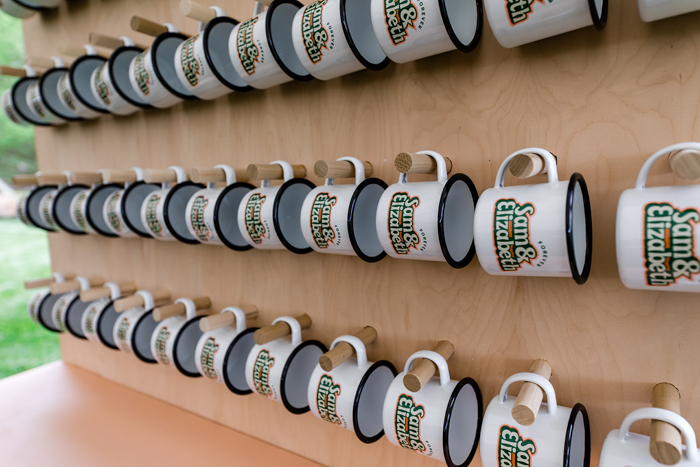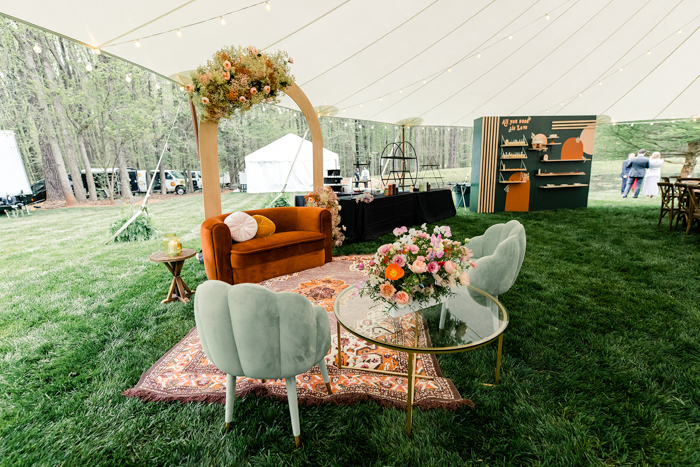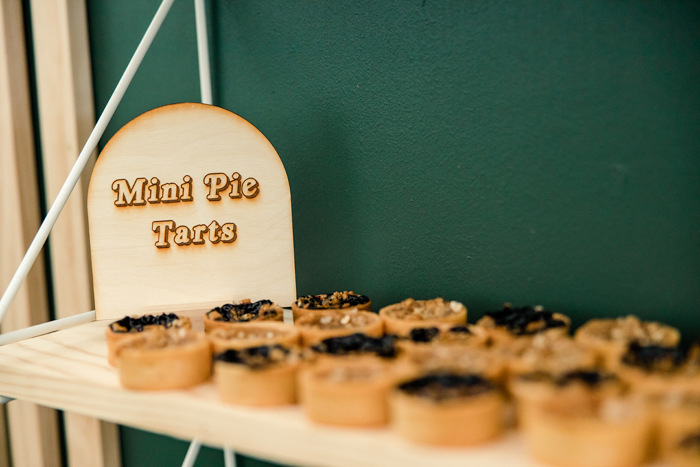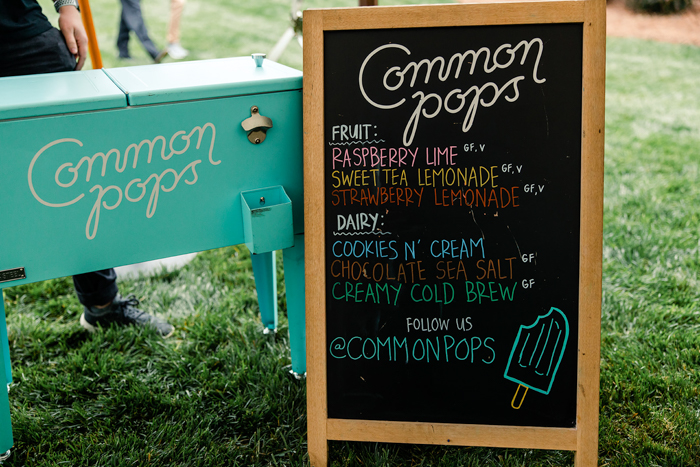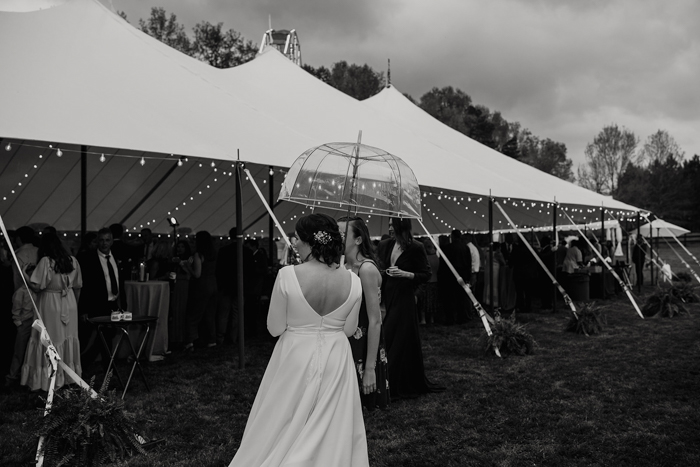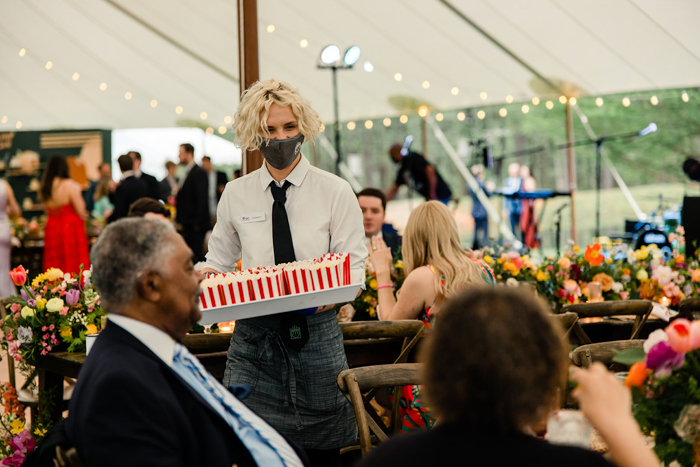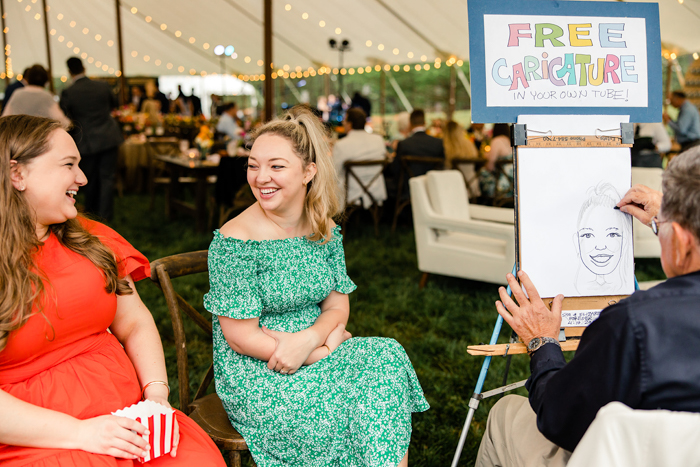 Food Fit For A Festival Themed Wedding
We had fun food nods to our festival theme with cotton candy, candy apples, popcorn, late-night pretzels, and a popsicle cart. Our other food was southern comfort: shrimp and grits, biscuit bar, and banana pudding.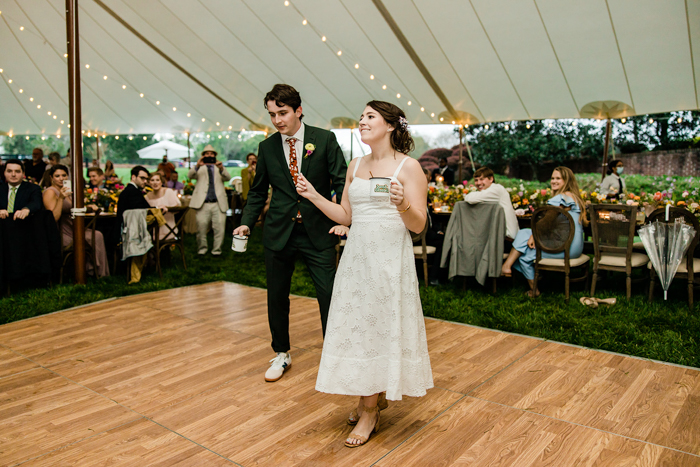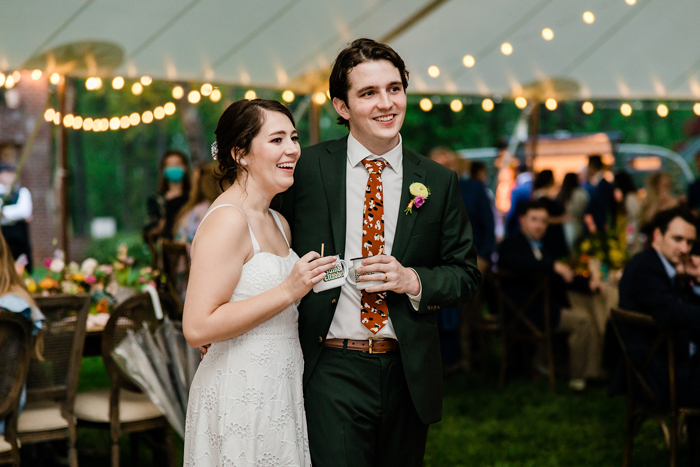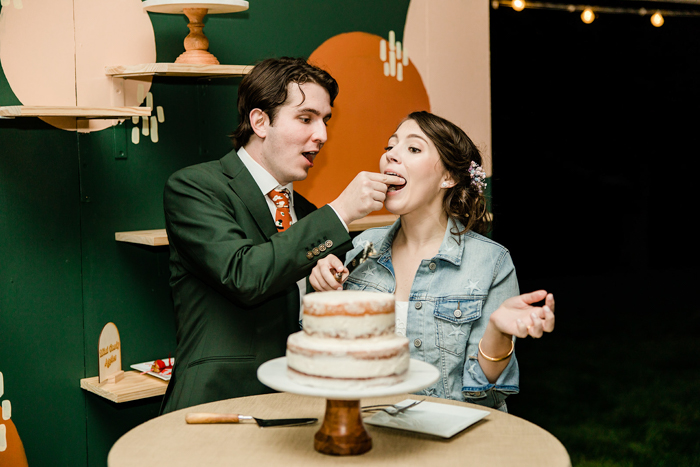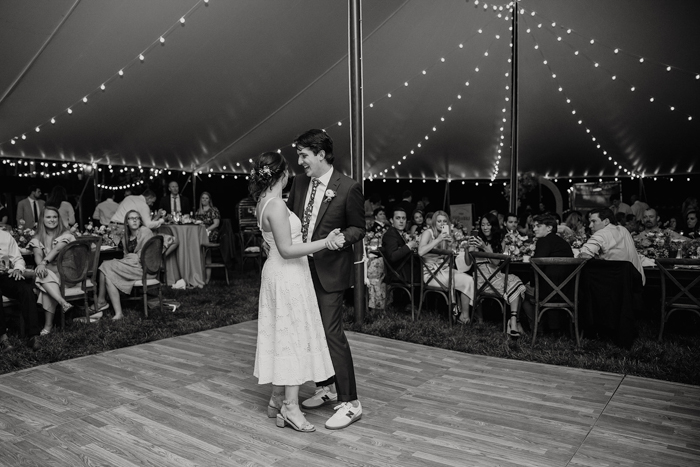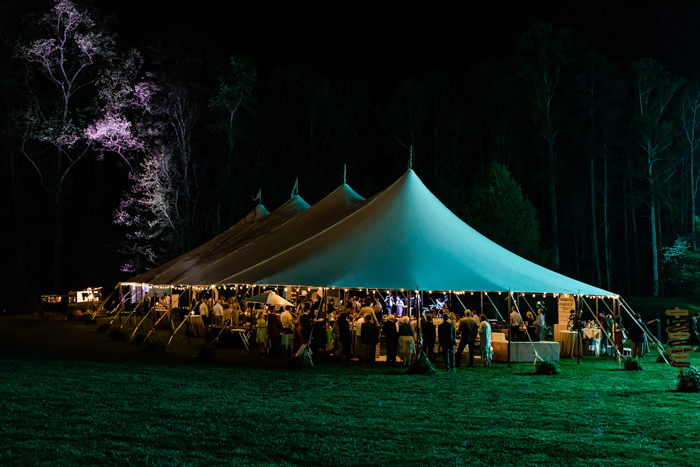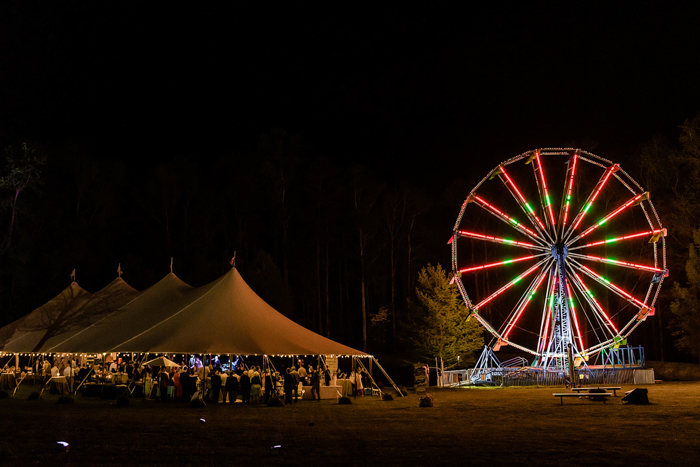 Congratulations to Elizabeth and Seth on their festival themed wedding! Major shout out to the vendor team for creating this wedding, and to Stephanie Bailey Photography for sharing this day with us. Create your own unique and fun wedding with our ultimate guide to planning a unique wedding.