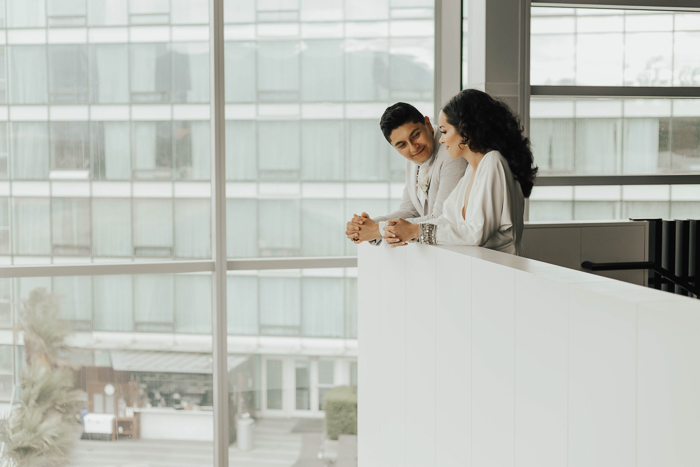 Miri and Pepe–originally from Mexico–instantly fell in love with Vancouver. It felt so perfect to share this special place, now their home, with friends and family. Bringing together their beloved group of around 30 from all corners of the globe, it was a heartwarming reunion after the long separation due to the pandemic. Choosing a Fairmont Pacific Rim wedding, their celebration flawlessly merged a rooftop-meets-nature atmosphere. Think soft colors, elegant yet simple details, and an ambiance that made everyone feel incredibly welcome.
The couple described their suite as a "Balinese Villa dream," and it sure was! With views of the harbor and the North Shore Mountains, the rooftop patio was the picturesque setting for their vow exchange, followed by a meaningful cacao ceremony. With a relaxed schedule, they had all the time in the world to savor the rest of the day. They kicked back, sipped on signature cocktails, and cozied up in stylish lounges, all while treating their guests to live music and a portrait session that ensured their friends and family could take home meaningful memories of the special day.
The celebration was all about family togetherness, without rigid traditions, and an adorable dog that brought even more joy to their big day. And thankfully, Junebug member Nomad by NK was there to capture every moment beautifully. If your and your partner's wedding vibe is modern, laid-back, and chic, then this rooftop soiree is for you.
The Couple:
Miri and Pepe
The Wedding:
Fairmont Pacific Rim, Vancouver, British Columbia, Canada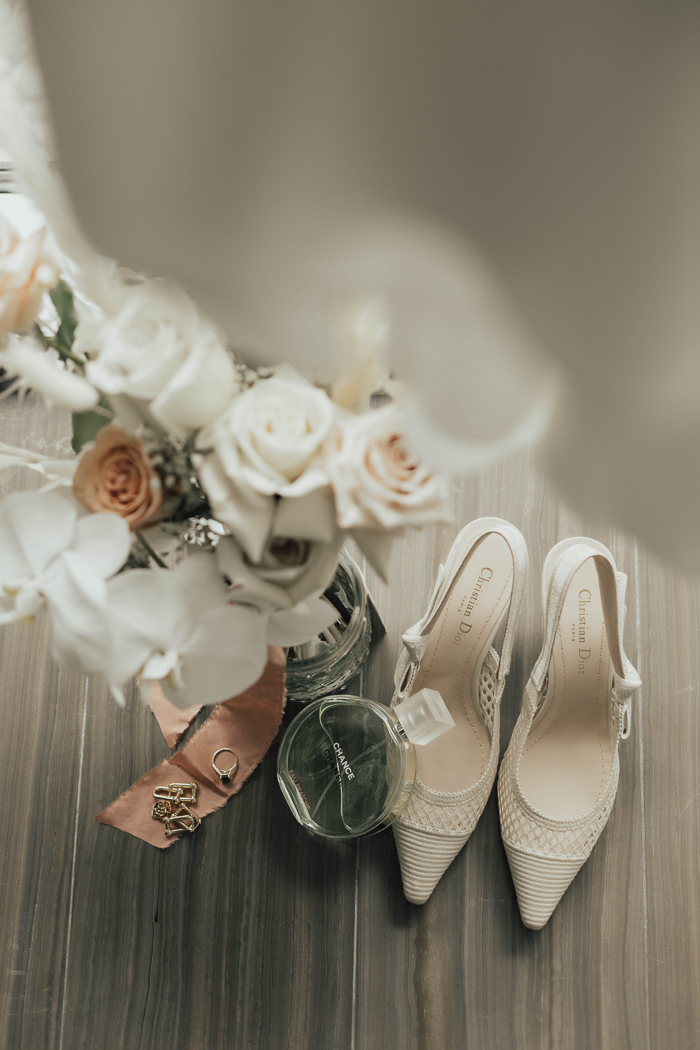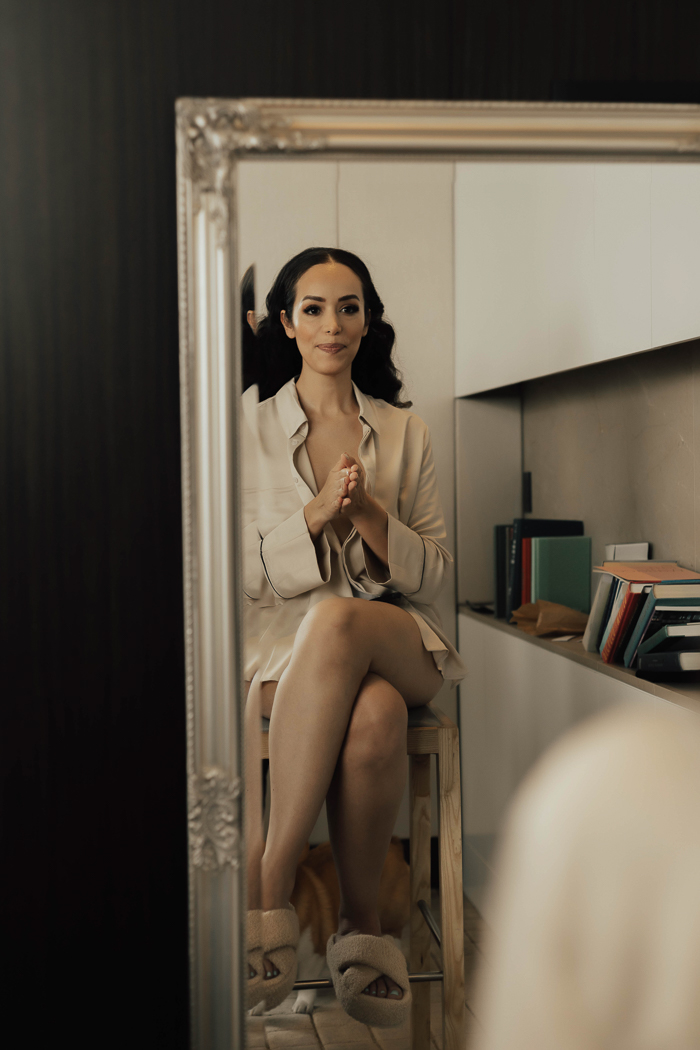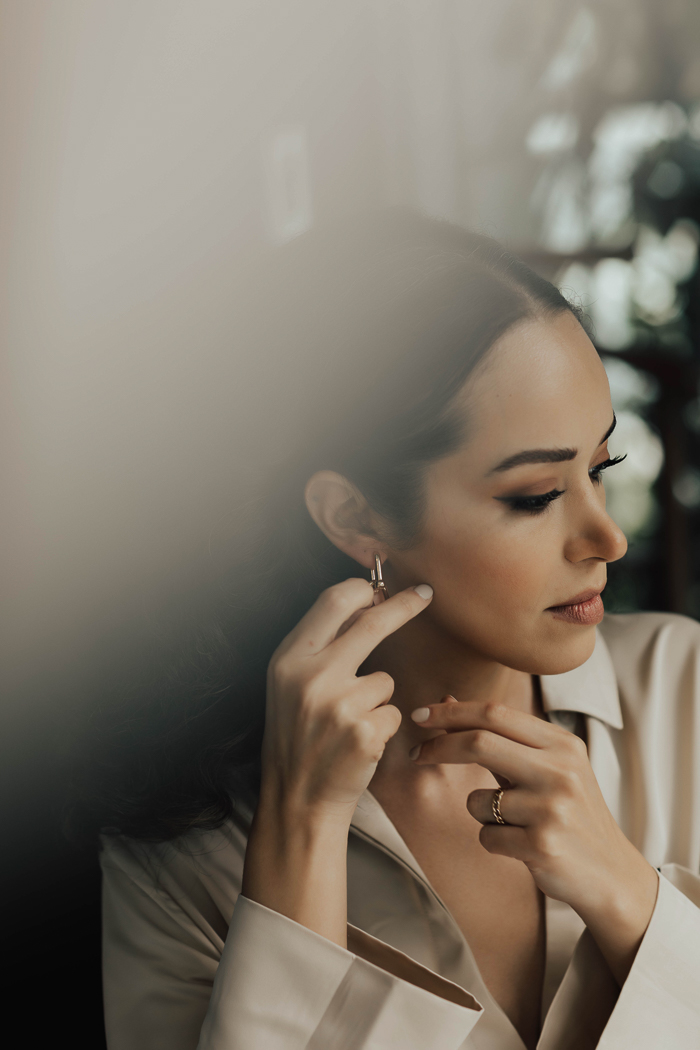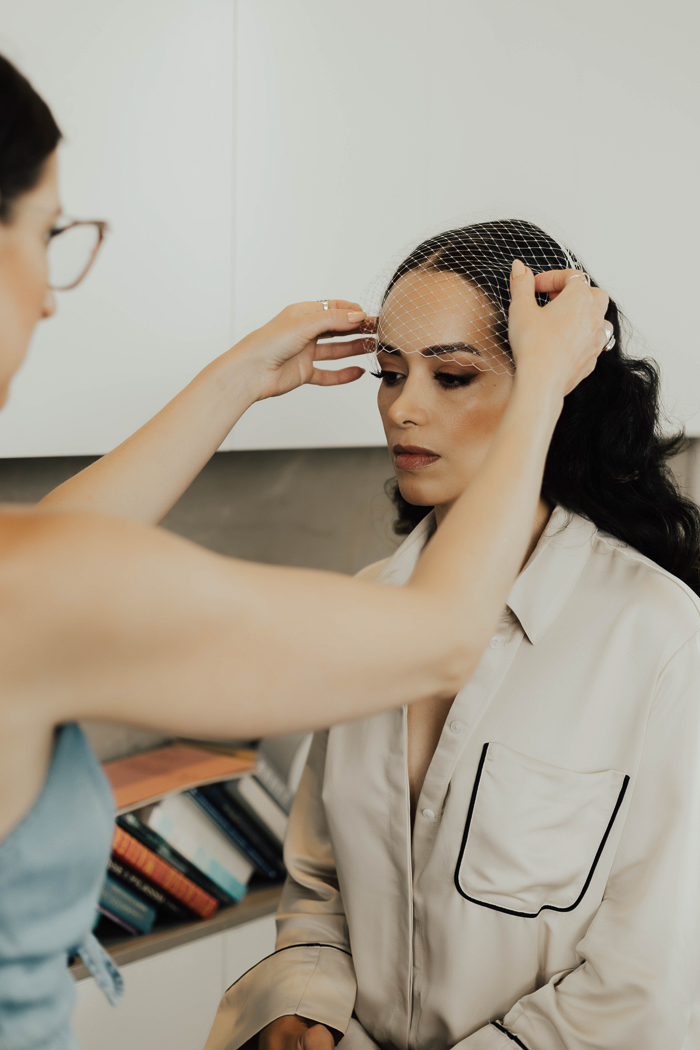 Infusing Depth and Meaning into Their Wedding With a Cacao Ceremony
Here's something unique and meaningful that we incorporated into our wedding: a cacao ceremony. Back in ancient Aztec culture, cacao was a big deal. It was considered the Emperor's drink and had spiritual and ceremonial significance. It was a way to connect with our inner selves and set positive intentions for the future. So, we decided to bring this tradition into our wedding by exchanging a cacao drink. It was a moment of deep connection and gratitude, where we celebrated our love and our journey together. Now, we've decided to make it our own little tradition. Every year, we'll share a cacao drink to reconnect, express gratitude, and set positive vibes for the future.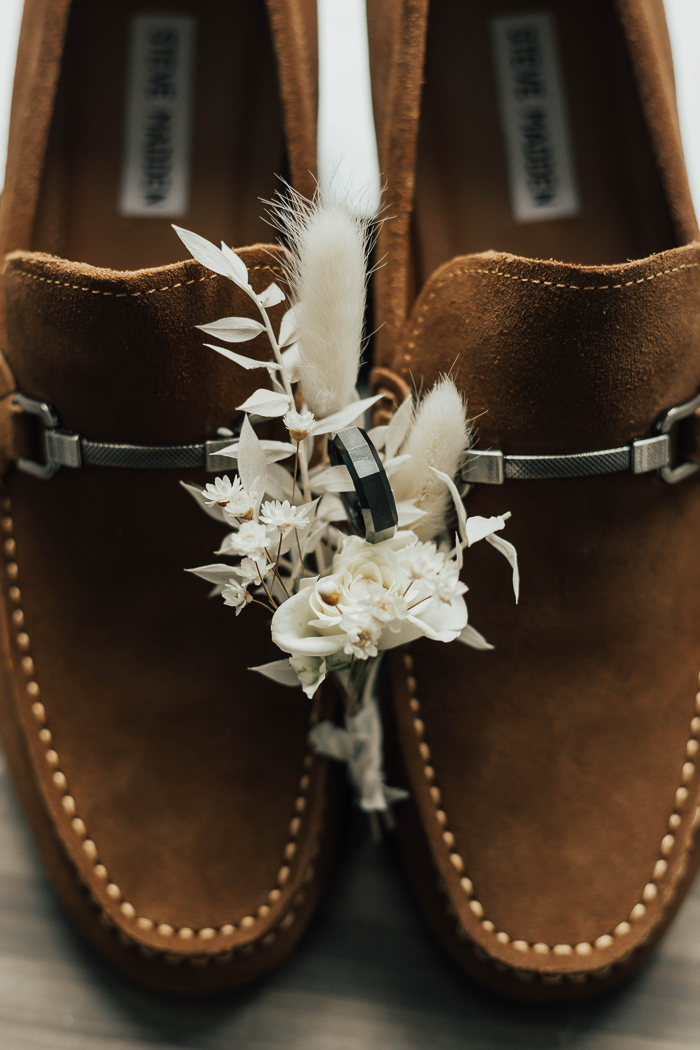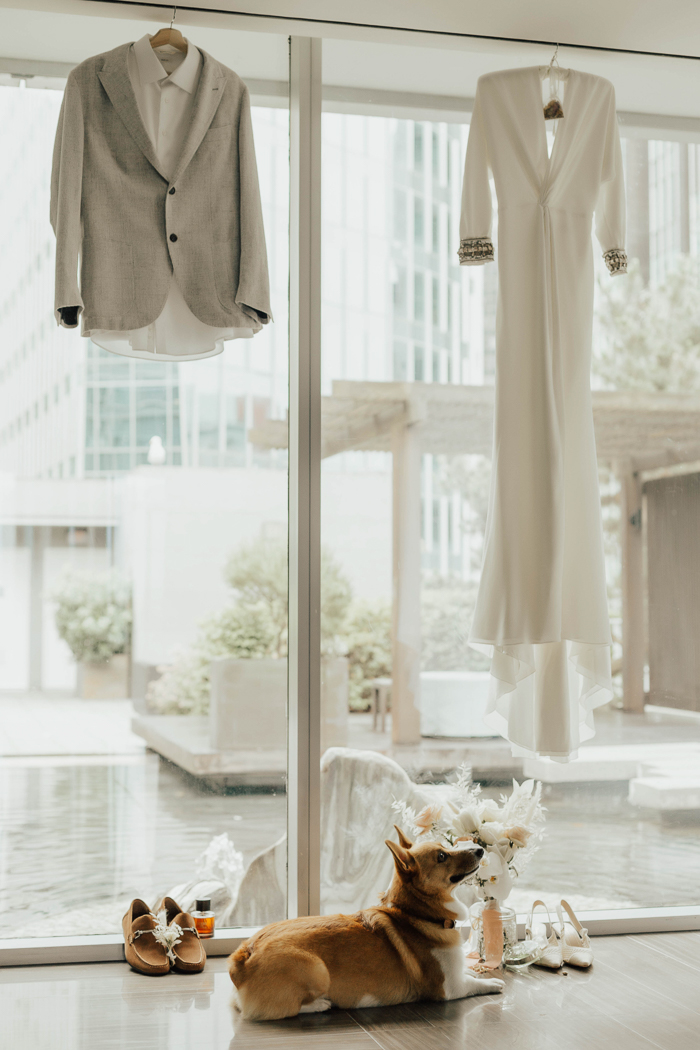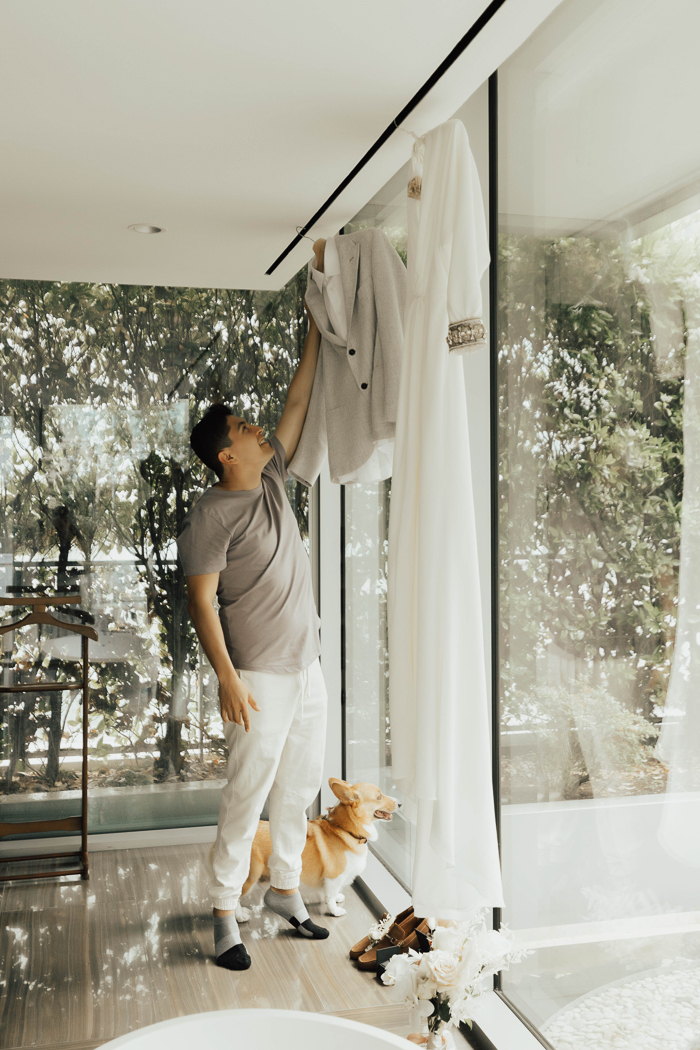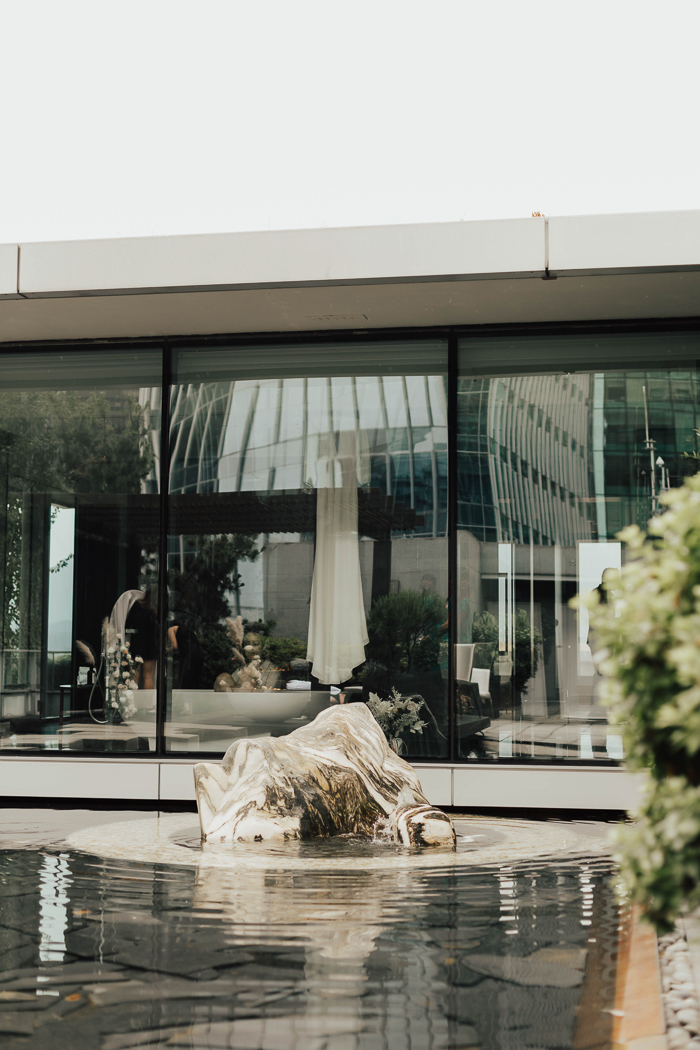 Memorable Surprises: a Dog's Dive and Tokens of Love
Our furry friend stole the show on our wedding day. Our dog couldn't contain his excitement and decided to take an impromptu dive into the artificial pond at the venue. It was a hilarious surprise that had everyone cracking up. But that's not the only surprise we had. My traditional Catholic mom surprised us with 13 shiny silver coins called "arras." They're said to bring prosperity to the couple. It was such a sweet and meaningful gesture that warmed our hearts.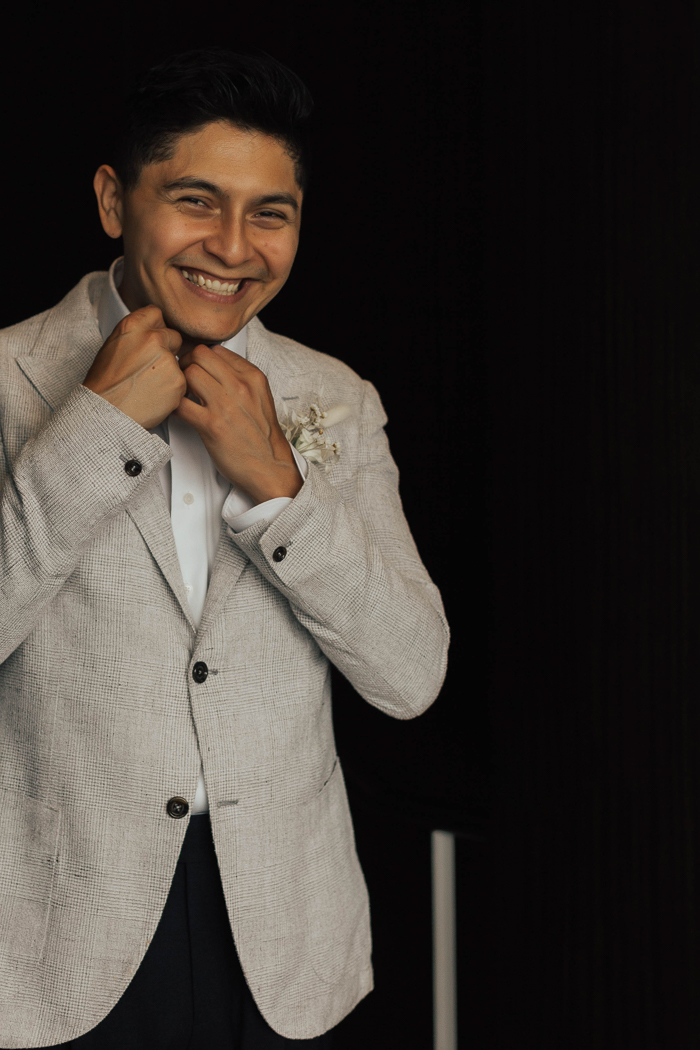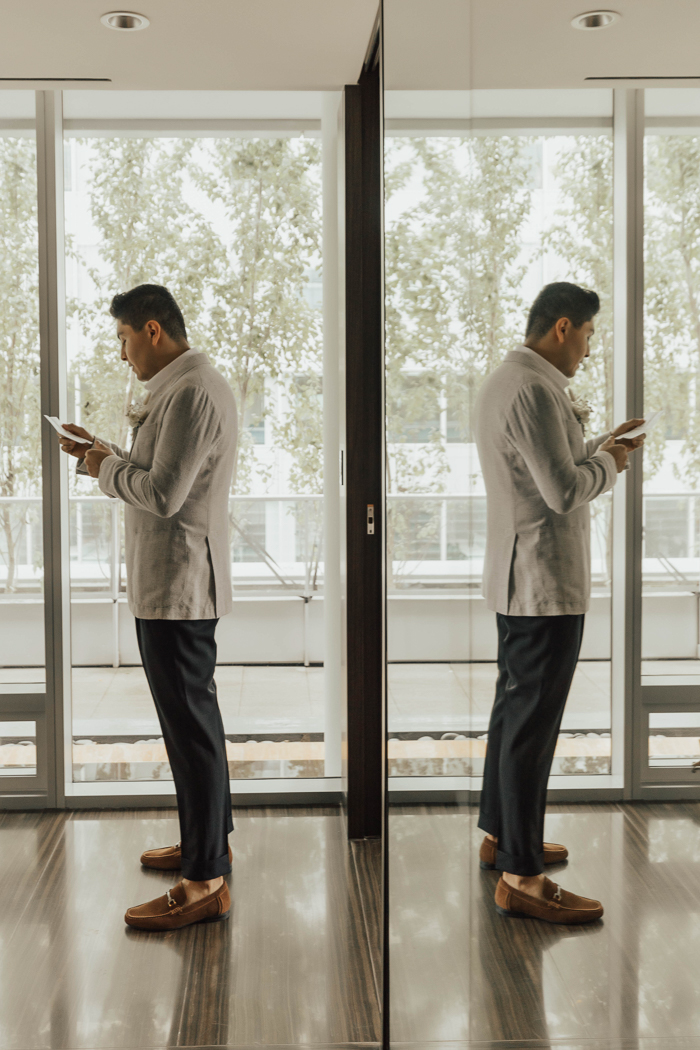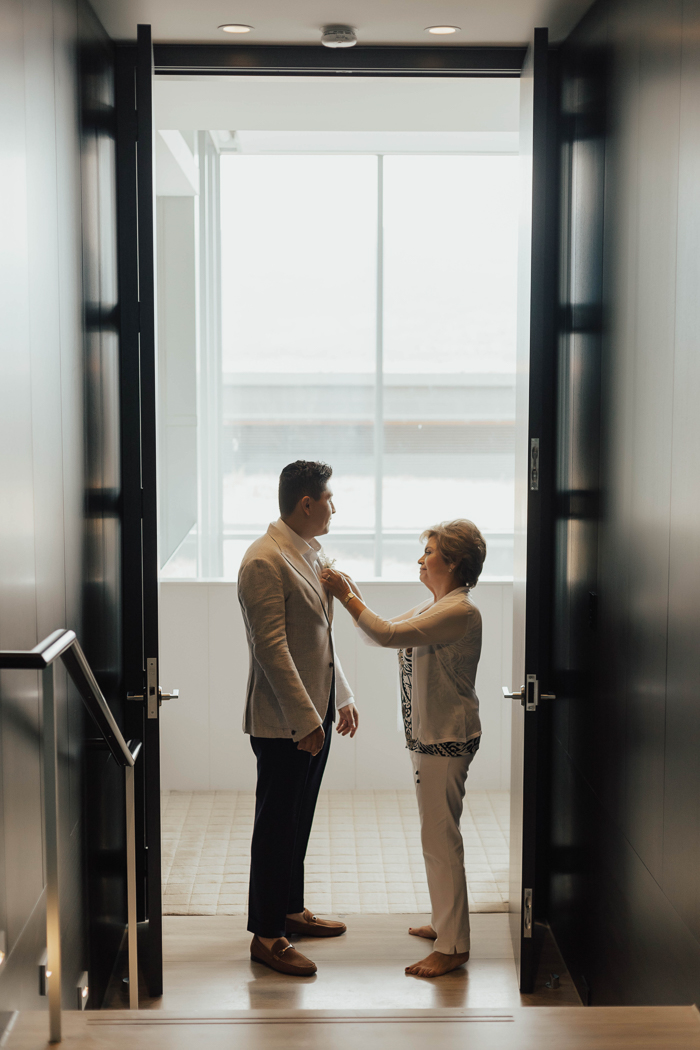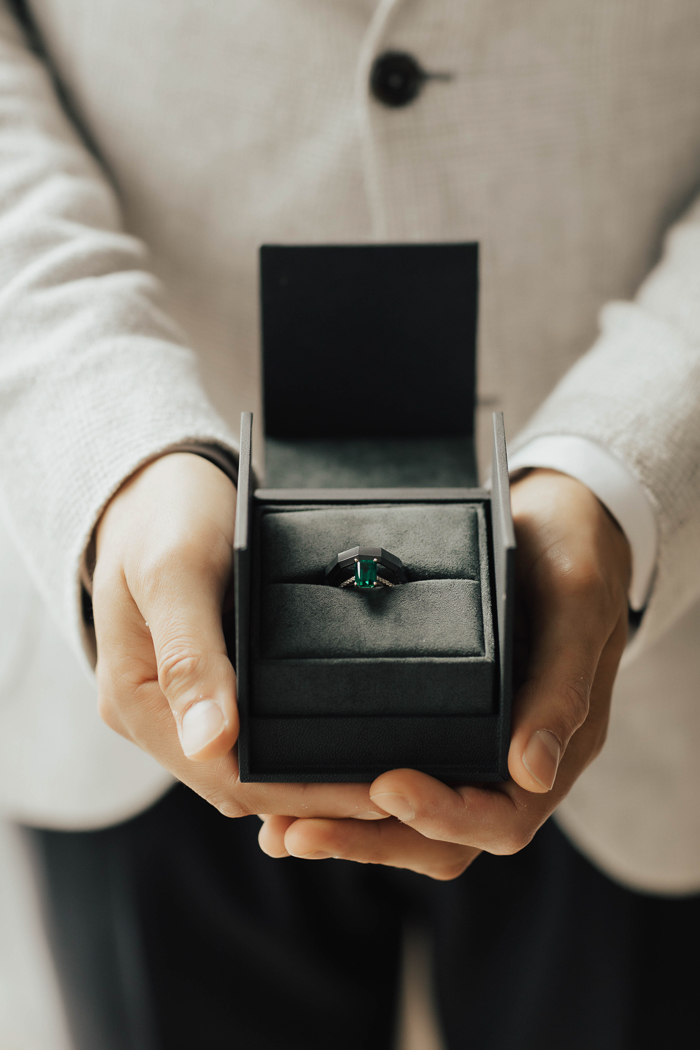 Wedding Planning Advice: Your Day, Your Way
When it comes to your special day, remember that there are no rigid rules set in stone. Embrace the freedom to celebrate in a manner that resonates with the essence of your unique relationship. Don't feel obligated to conform to societal expectations or follow prescribed conventions. Instead, dare to pave your own path and create a wedding experience that authentically reflects your love story. For us, the key to wedding planning was enjoying the process and staying true to ourselves. We wanted our celebration to be a genuine reflection of our relationship and values. No stress, just pure joy in creating an event that felt uniquely us.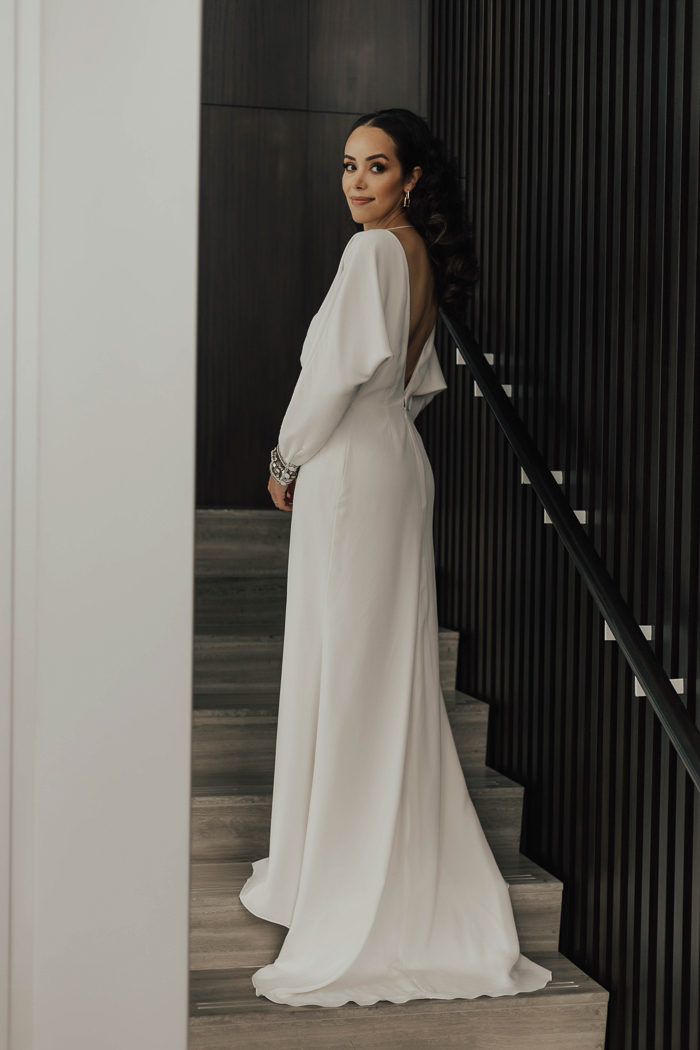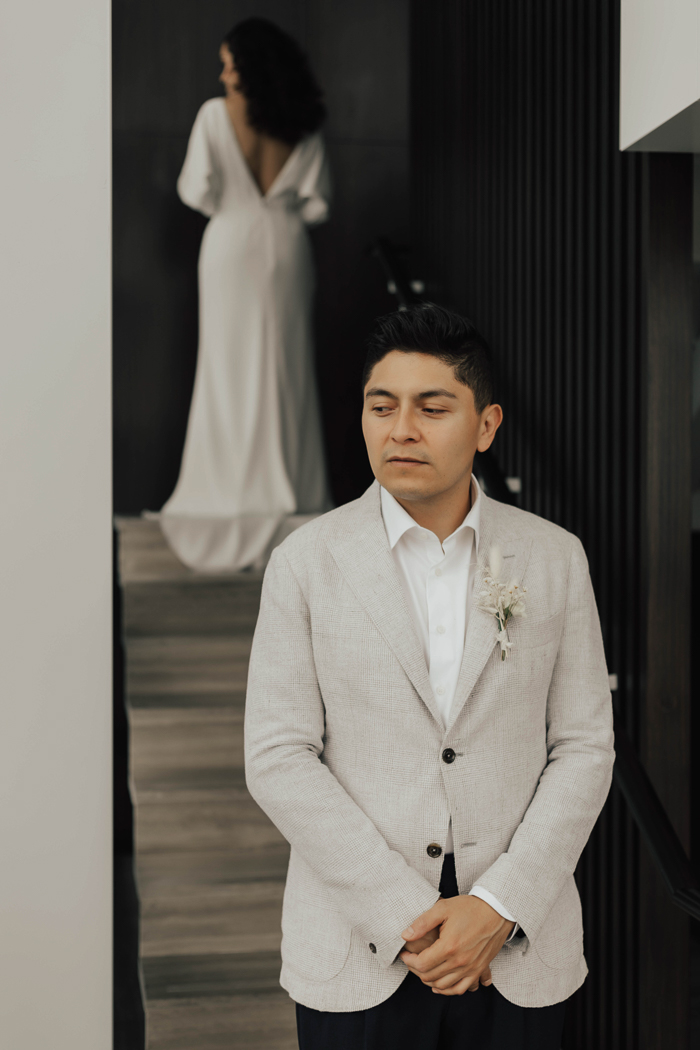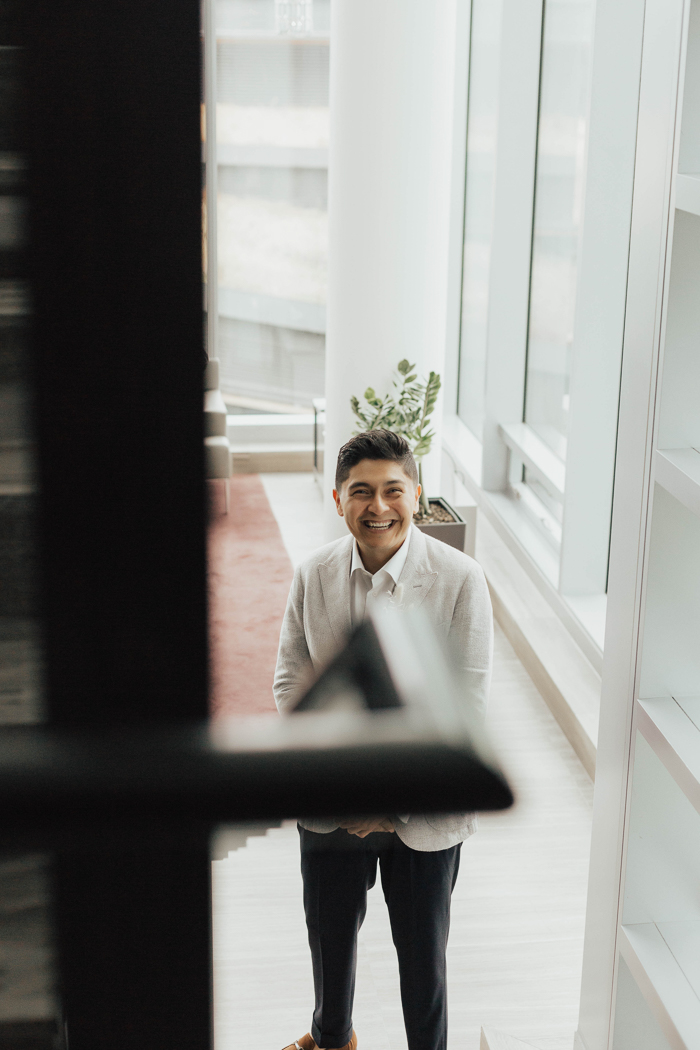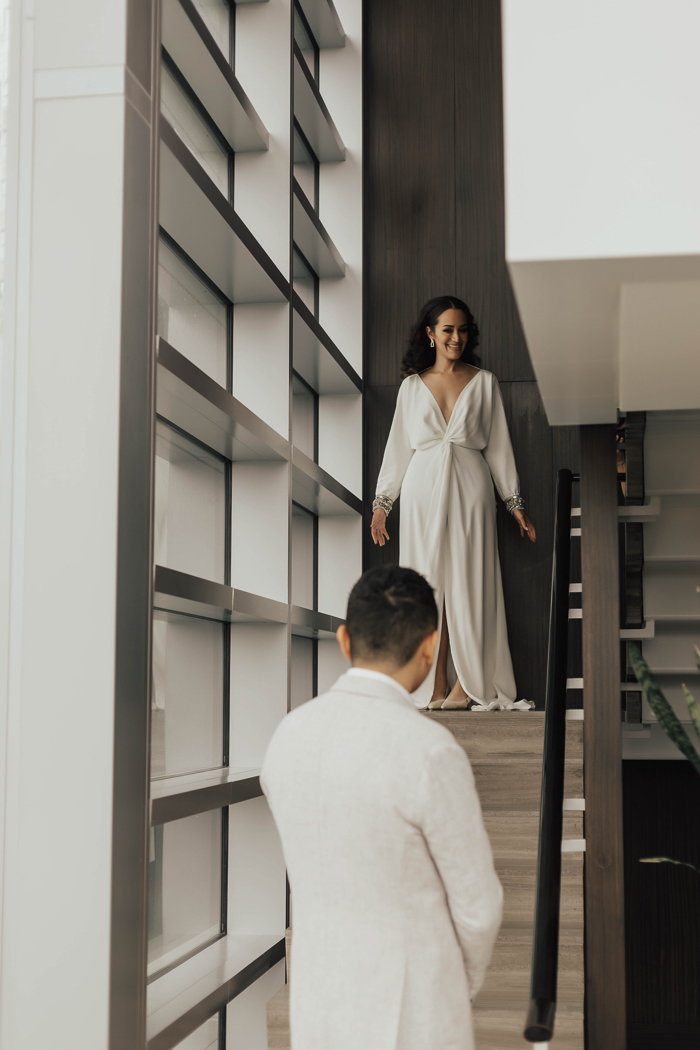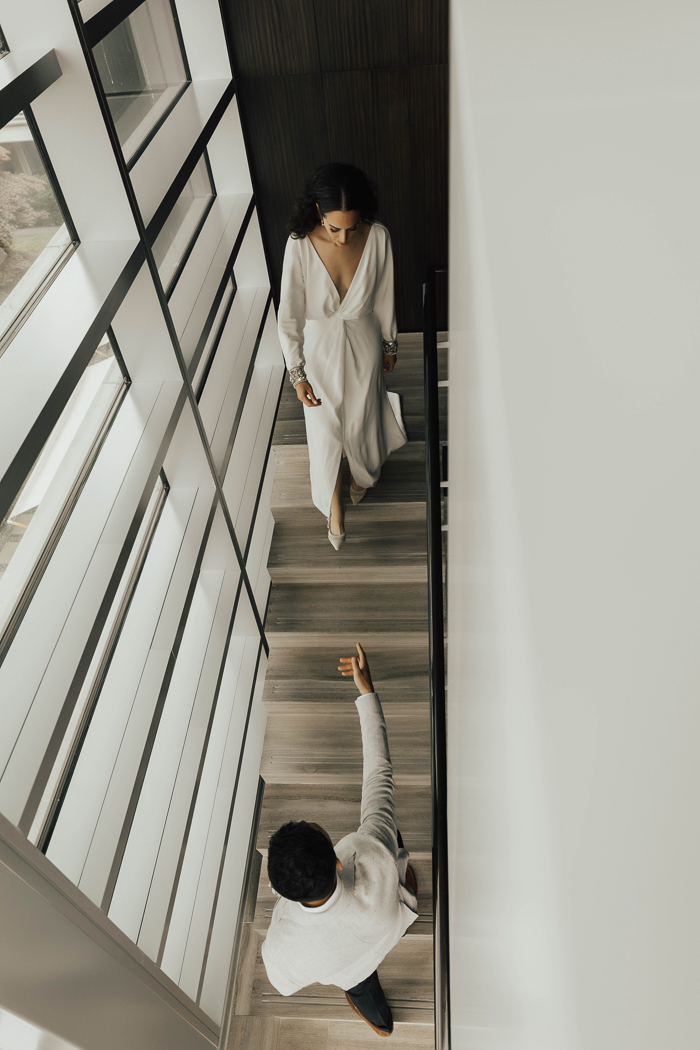 How They Created Their Fairmont Pacific Rim Wedding Budget
We sat down and hammered out our budget, leaving every detail accounted for. As a self-proclaimed organizational wizard, I created a spreadsheet that covered everything. Our biggest tip? Don't get caught up in the allure of Pinterest weddings—they can be pricey. Instead, sit down with your partner and list your priorities. Spend your money on what truly matters to you both and skip the rest. One thing that surprised us was the cost of flowers. In Mexico, they're affordable all year, but in Canada, they can be pretty pricey due to the weather and availability. Lesson learned!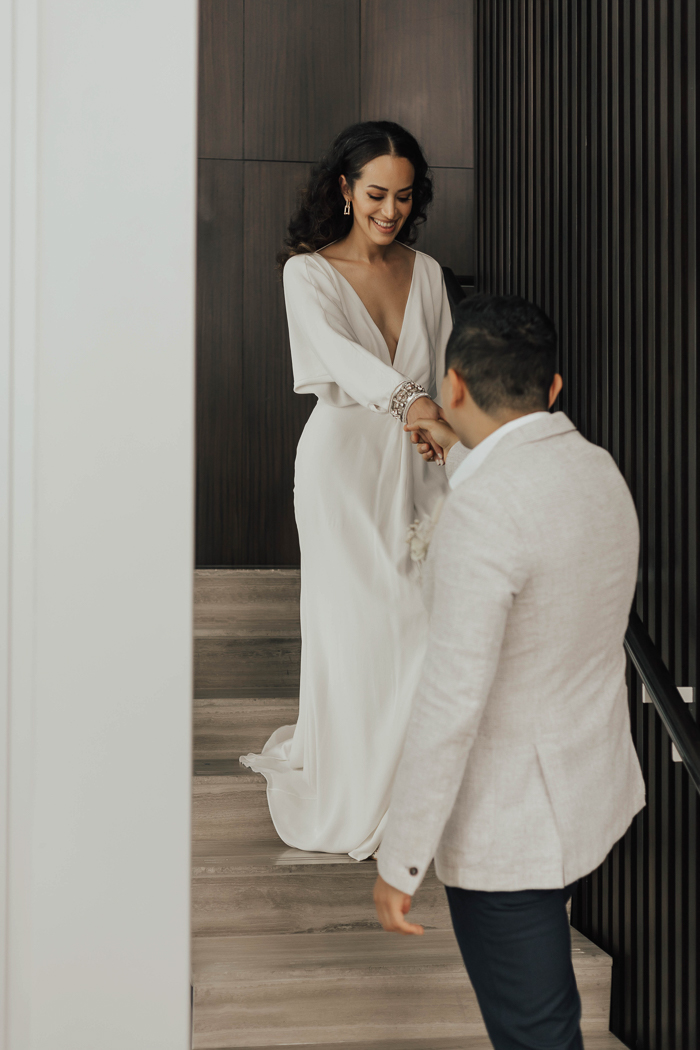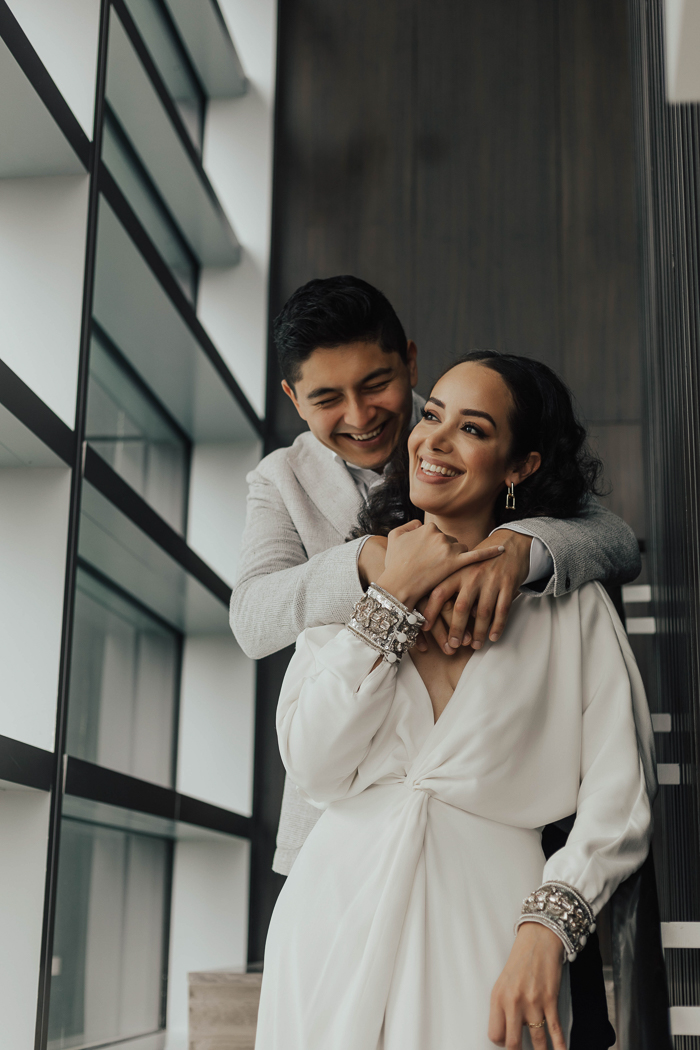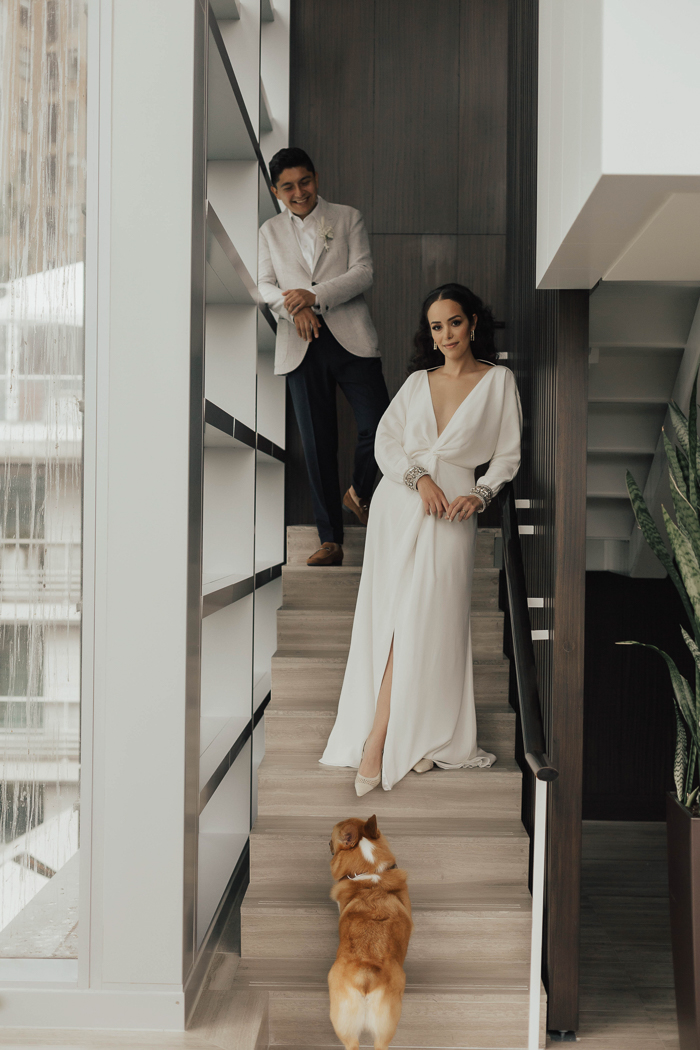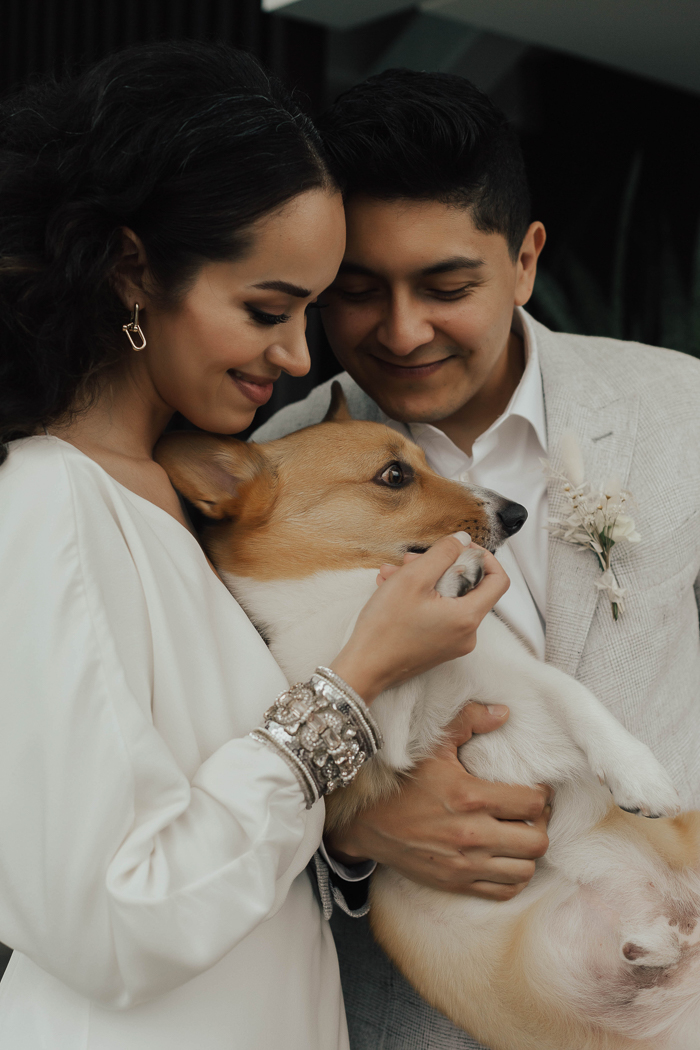 Putting Their Hearts Into Their Fairmont Pacific Rim Wedding with DIY Touches
We rolled up our sleeves and went DIY mode for our welcome sign, website, and invitations. Canva came to the rescue for the sign, where we designed it ourselves, printed it out, and hung it on a floor lamp stand. As for the invites, we went digital with Paperless Post, and Itook charge of the design. To infuse a nostalgic vibe, we incorporated archive images of Vancouver from the 1960s and 1970s, paying homage to the city's vibrant past.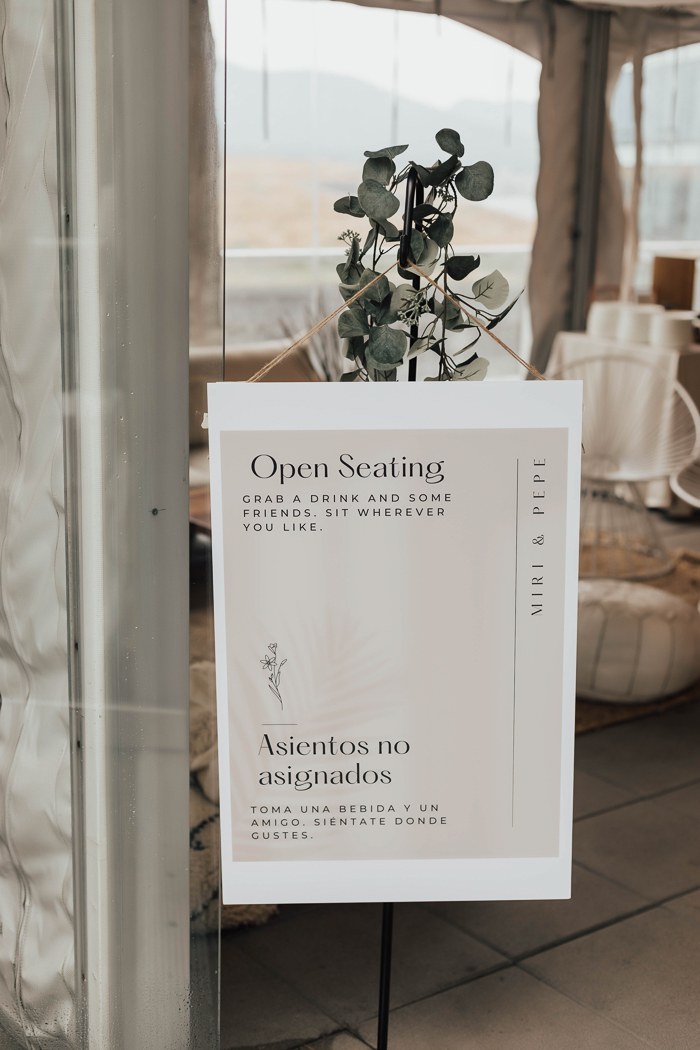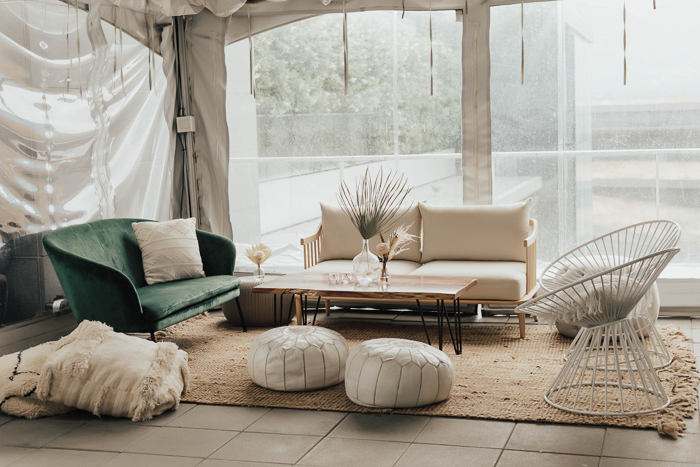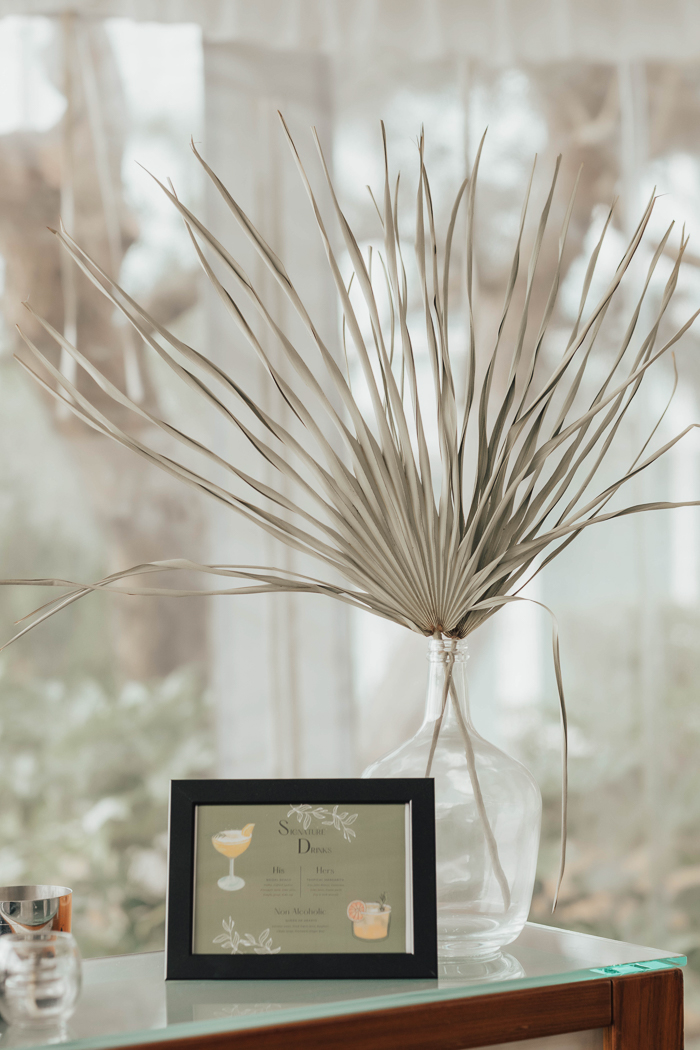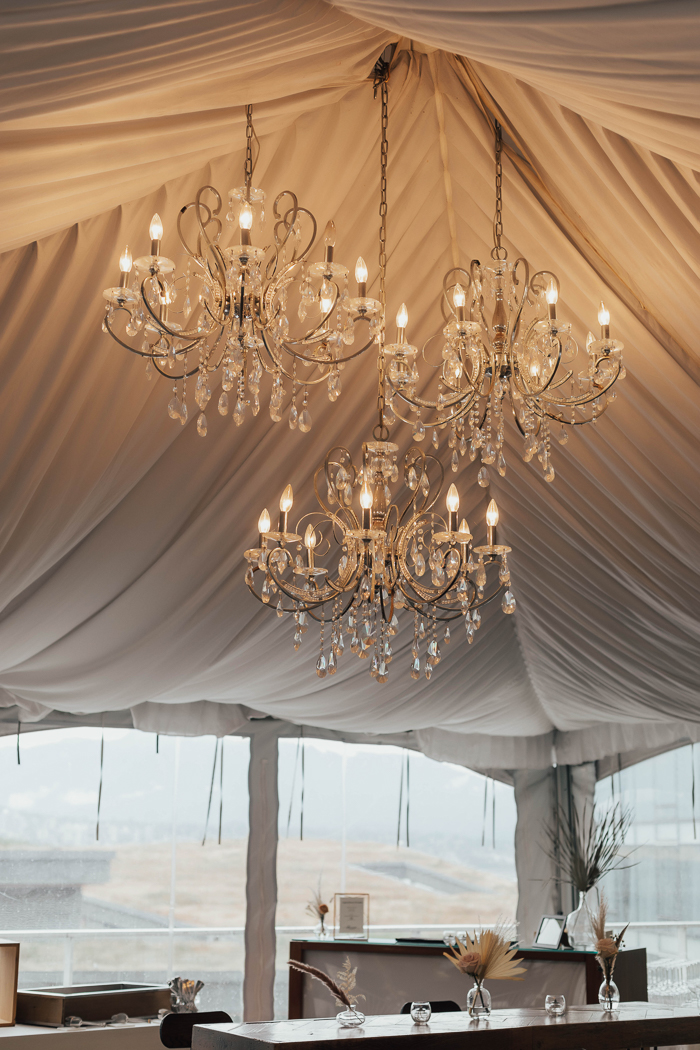 How They Navigated Videography on a Budget
To stay within our budget, we made the tough call to skip hiring a videographer, despite our film industry background. Instead, we got creative. Our fantastic wedding photographers took charge and captured the day beautifully. Plus, one of our filmmaker friends filmed everything on Super 8mm with one of my old cameras. Our splurges? We couldn't resist booking the talented portrait photographer Dennis Gocer from The Collective You and indulging in mouthwatering food. We have no regrets whatsoever.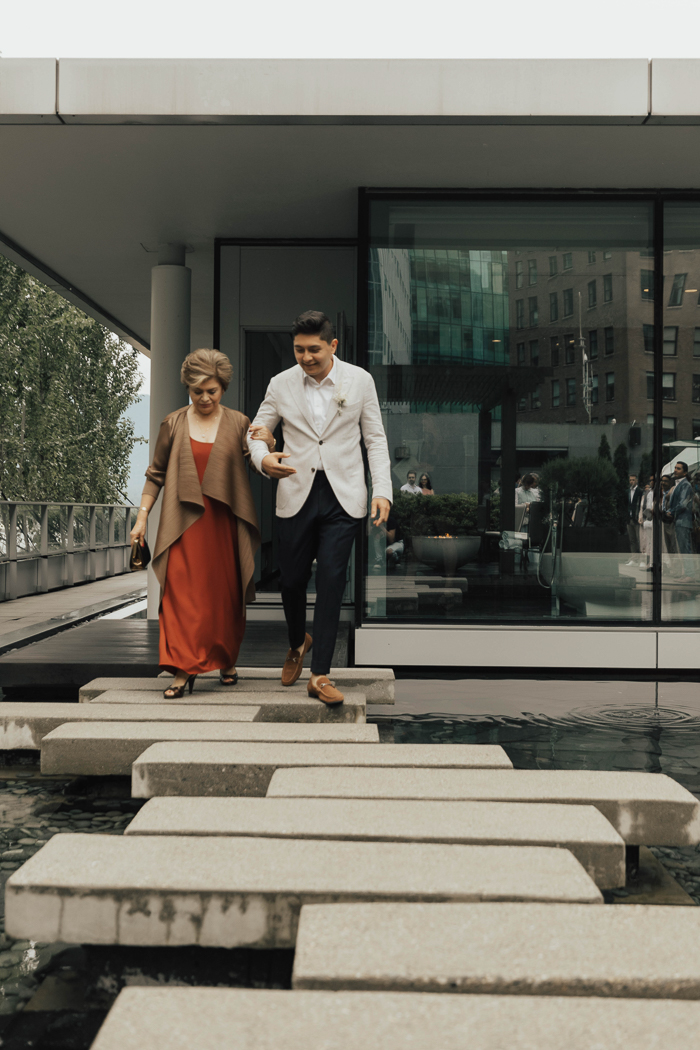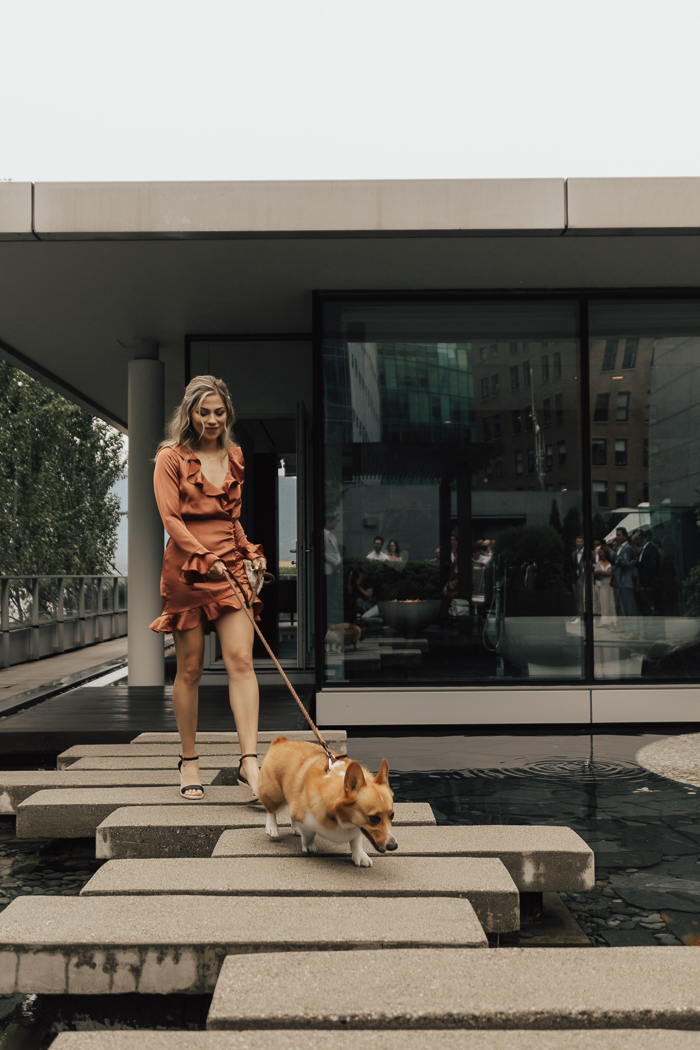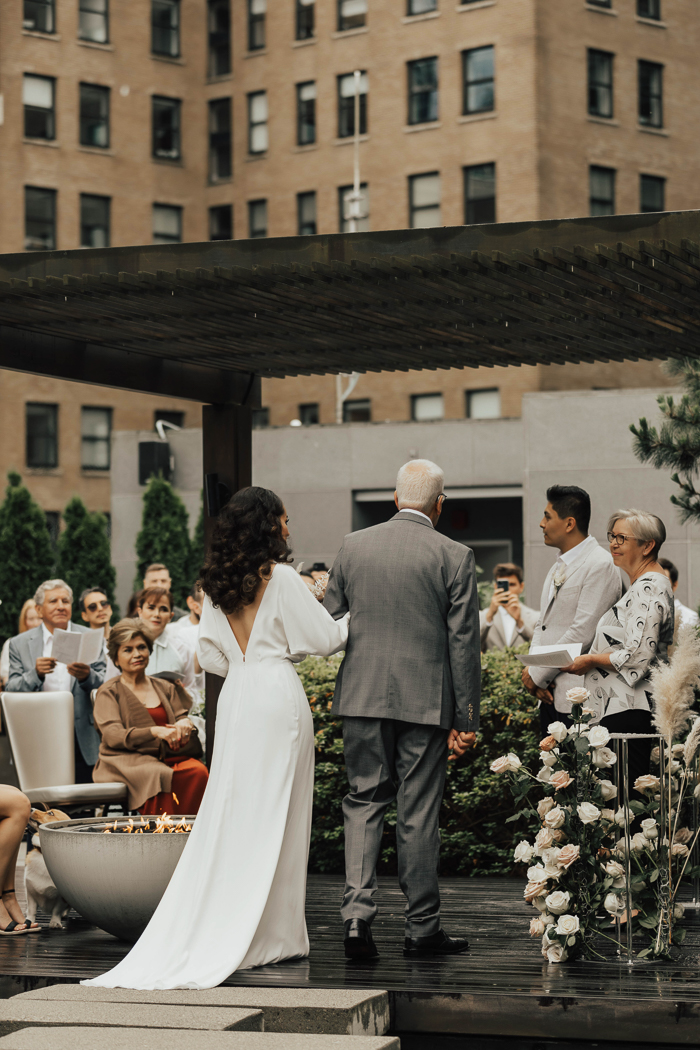 Elevating the Guest Experience with Portraits
As wedding guests, we've always been disappointed with the lack of decent photos of us on such special occasions. Despite trying to look our best, we often end up photobombing a couple of pictures of the happy couple without any great shots of ourselves. So, being the photography enthusiasts that we are, we decided to do something about it. We had the incredible Dennis Gocer from The Collective You take portraits of all our guests. It was our way of saying, "Hey, we see you, and we want you to have a beautiful picture of yourself from this special day." And you know what? We've spotted those portraits proudly displayed in our friends and family's homes and even on their Instagram profile pictures. It's such a wonderful feeling to know that we've given them a lasting memory they can cherish.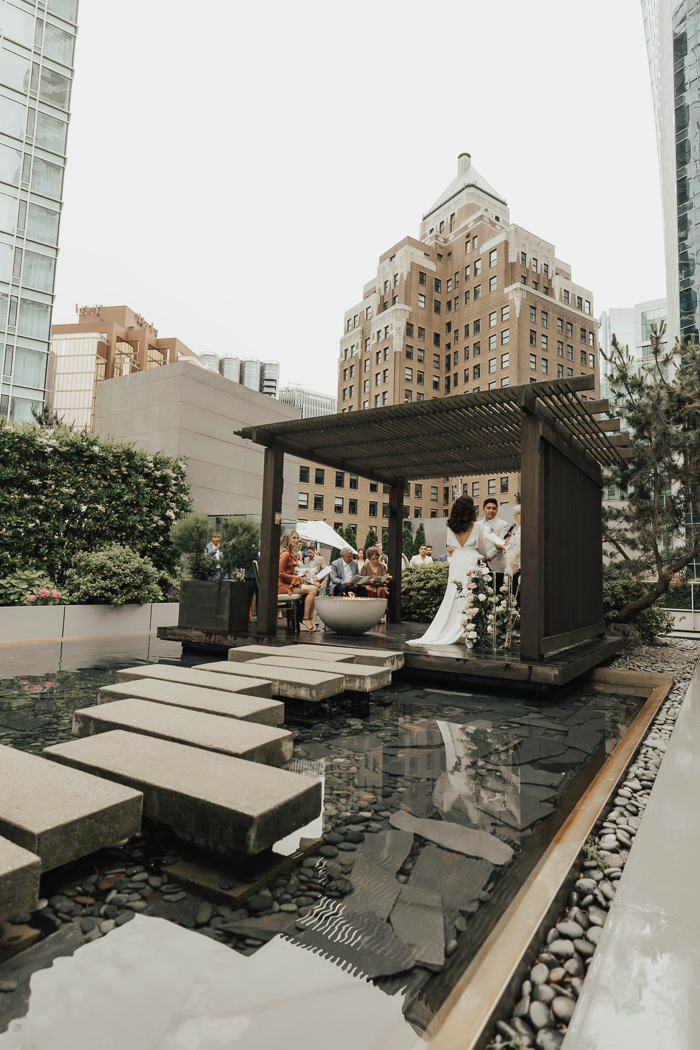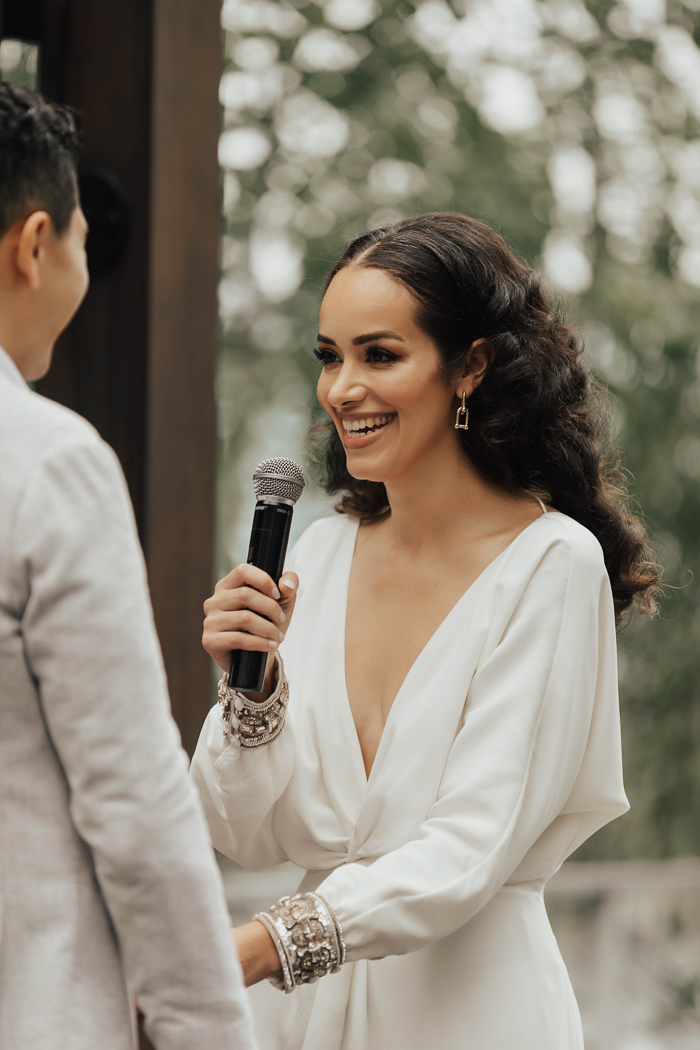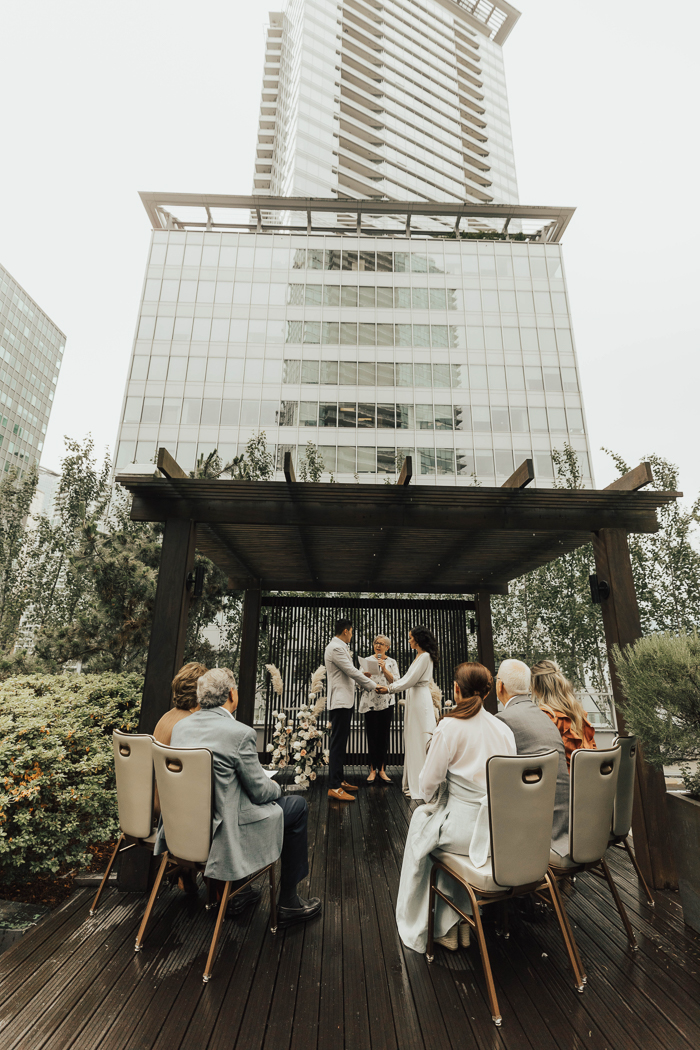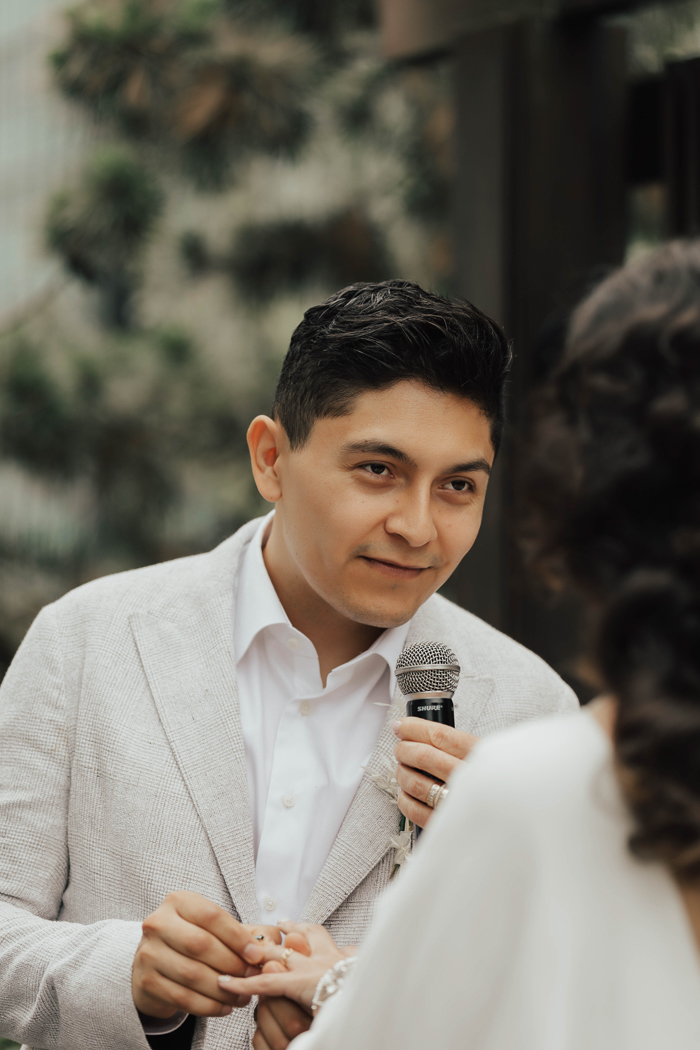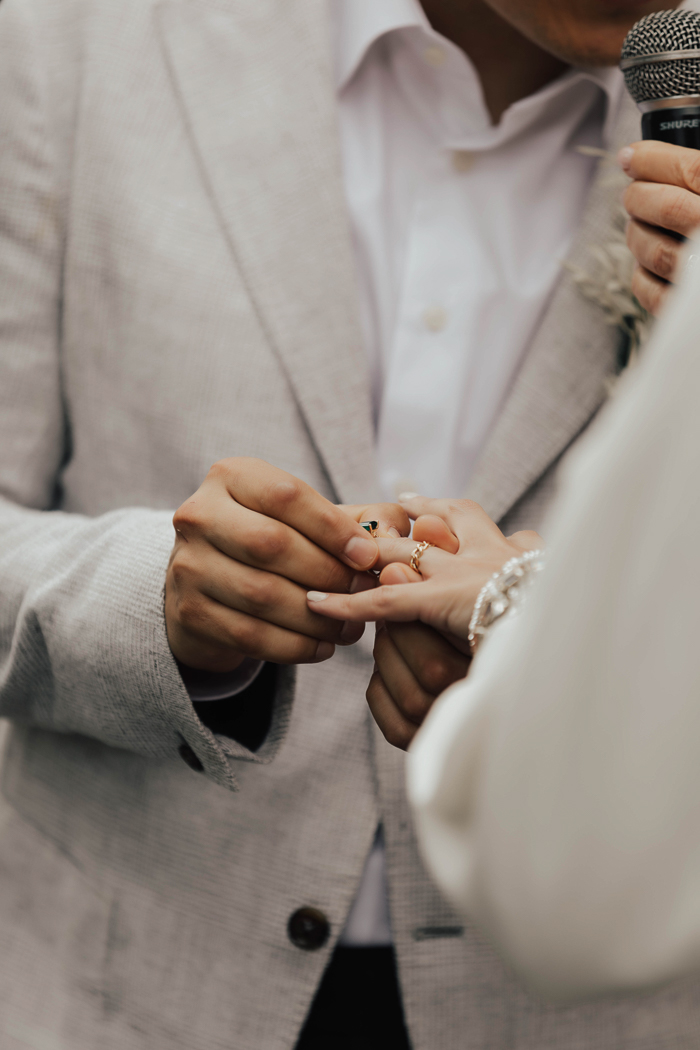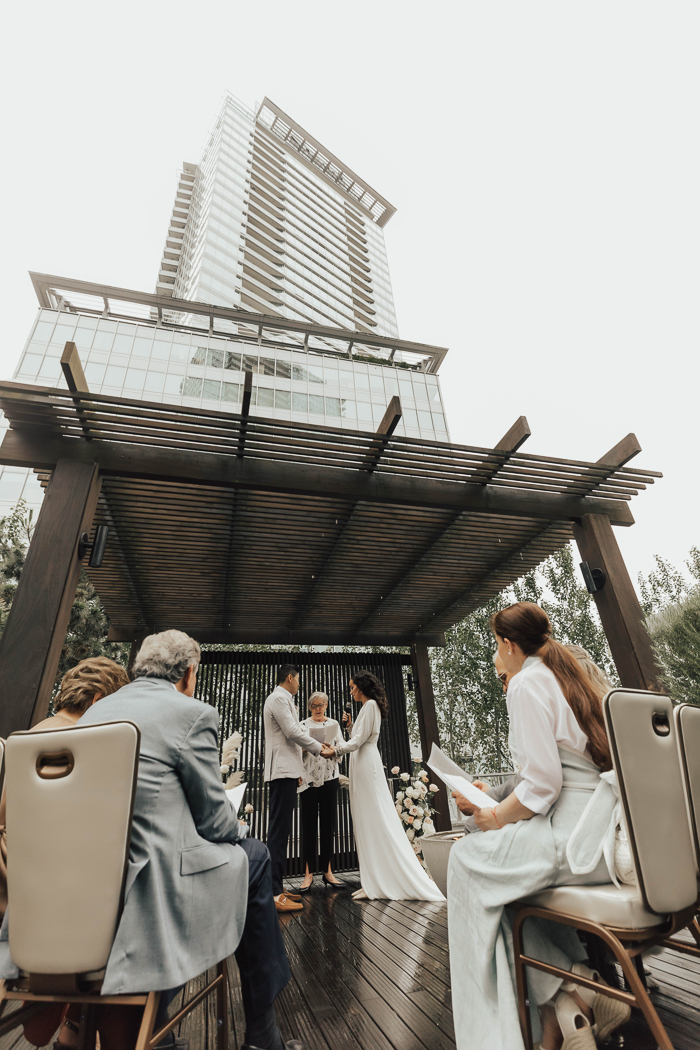 How Their Fairmont Pacific Rim Wedding Came to be
2020 threw us a curveball with our wedding plans due to COVID. We had not one but two venue changes. With travel restrictions in place, we shifted gears and found ourselves in Vancouver, where we stumbled upon the most jaw-dropping spot at the Fairmont Pacific Rim. The Chairman's Suite, aka the "Rock Star Suite," was like stepping into a Balinese villa dream. It wasn't just our venue. It was also our swanky suite for the night. The outdoor patio stole the show as the actual wedding spot. We're originally from Mexico but fell head over heels for Vancouver. So, it felt only right to bring our friends and family to this special place we now call home. The rooftop patio brought us incredible views of the city, Coal Harbour, and those majestic North Shore Mountains. It was the epitome of everything we adore about BC.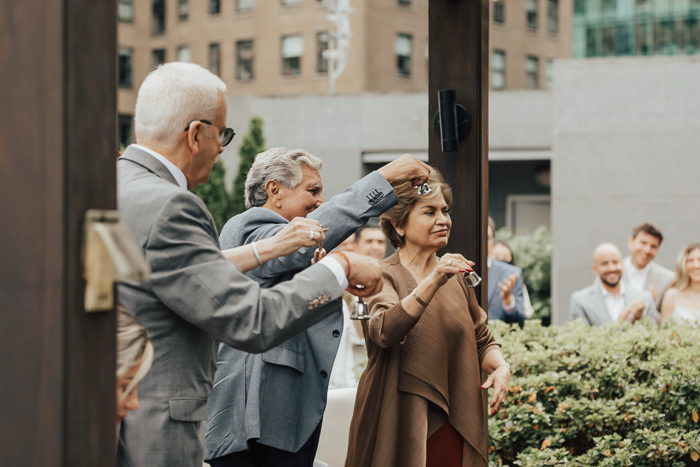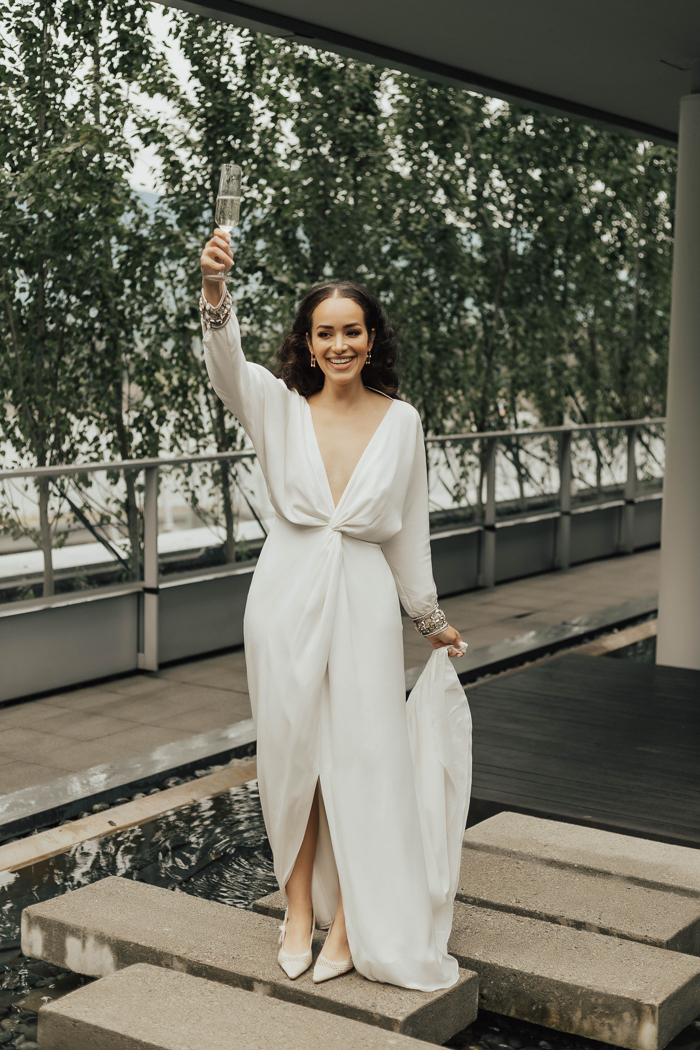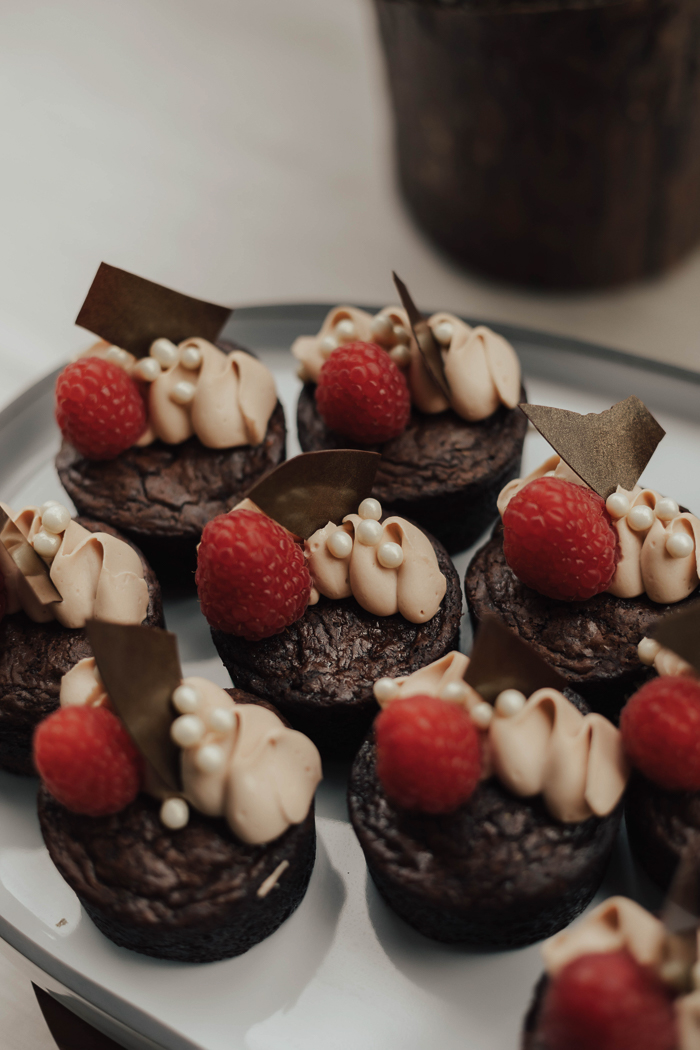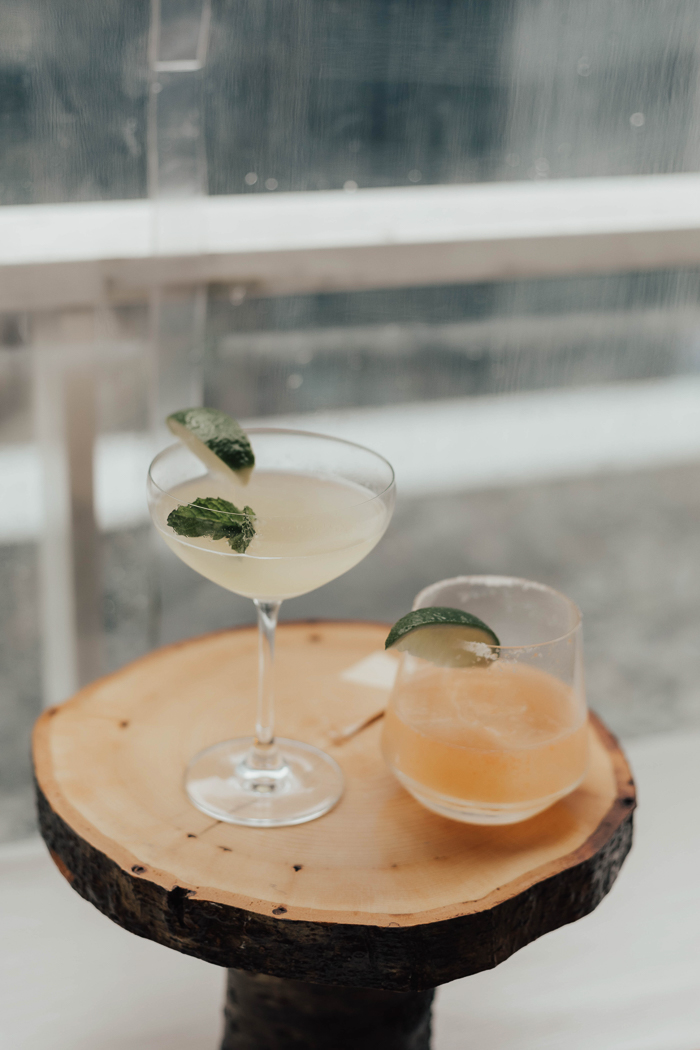 Adding Personality to the Festivities with Custom Signature Drinks
We had a blast working with the mixology expert at the Fairmont to create custom drinks for us. We whipped up a spicy and refreshing mezcal cocktail for my drink that screamed summer vibes. And for the groom, we crafted a colorful and sweet vodka-based concoction that perfectly matched his personality. These drinks were a fun and tasty reflection of who we are as a couple, adding an extra touch of uniqueness to our celebration.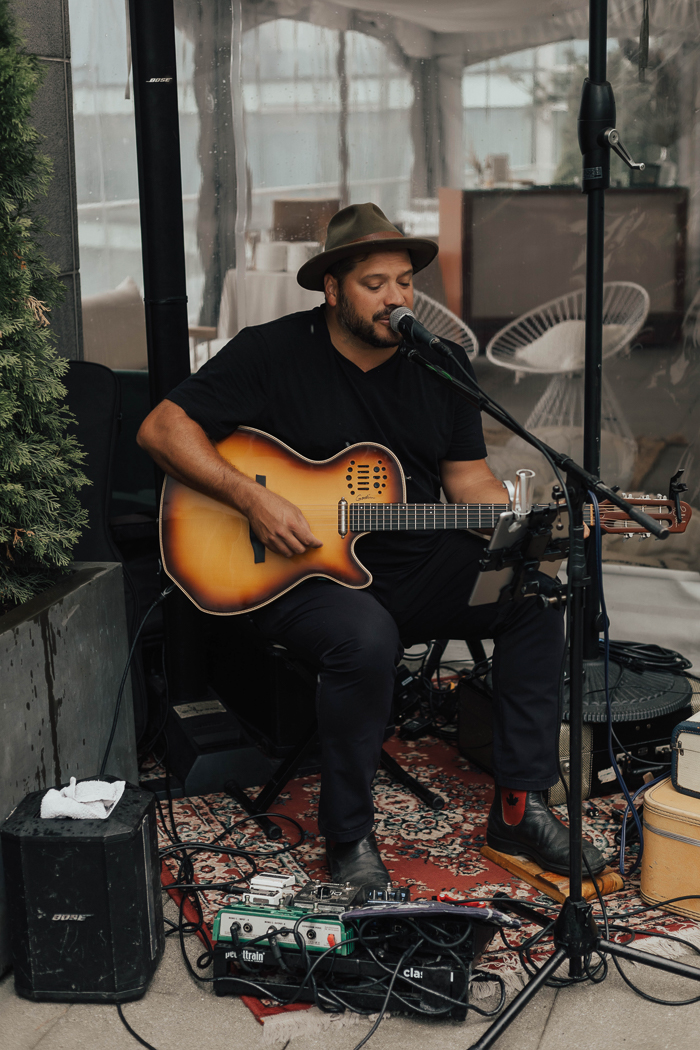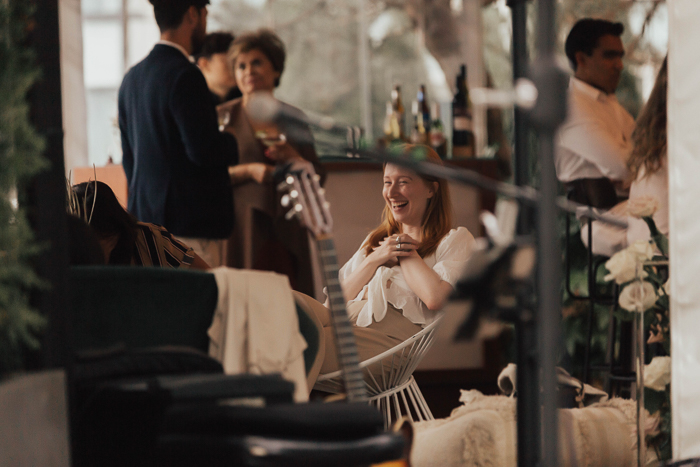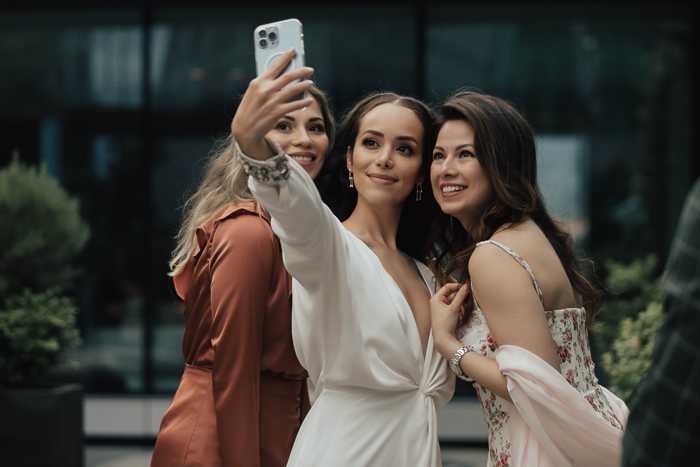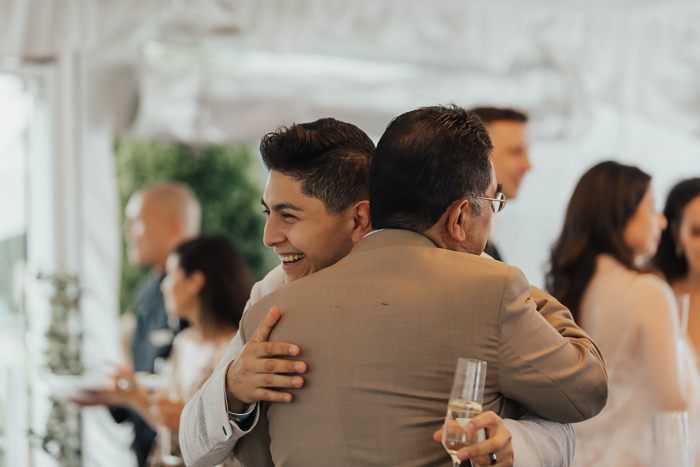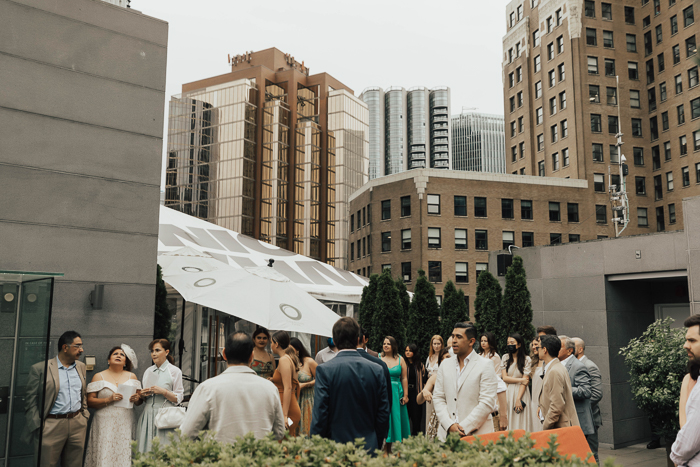 Congratulations to Miri and Pepe on their city rooftop meets nature Fairmont Pacific Rim wedding. And a special thank you to Junebug member Nomad by NK for capturing all the special moments and unique details that made this celebration unforgettable. To see more of their amazing work, take a look at their profile in our directory of the world's best wedding photographers.
Embracing creativity at every turn—from the distinct venue and laid-back timeline to the DIY touches and custom drinks—this couple ensured their day genuinely represented who they are. If you're looking to infuse your own uniqueness into your special day, make sure to explore our guide for helpful tips and inspiration. Your wedding should be as uniquely you as Miri and Pepe's were for them.